The warm yellows of the stones that make up the majority of the buildings give each narrow alleyway and cobblestone street a feel of endless summer. The yellow, punctuated by the greens of the farms (irrigated by groundwater on islands that otherwise get hardly any rain all year) and framed by the deep blue of the ocean, will always come back to me when I picture Malta in my mind. The country is nothing short of stunning.
It was mid-October when I visited, and I only did so for about 24 hours. The beaches were almost empty and therefore peaceful. I'm told in the summer they're full of people, but after school begins again on September 15th, they appear almost-private. It was already halfway through the autumn, but the water was still more than warm enough to swim in.
My Guatemalan guide, Alvaro, was taking me on a whirlwind tour of Malta, seeing every major and lesser known gem of the area. I couldn't believe how much I learned and appreciated about this new country in that short stretch of time. If you find yourself in Malta, here's how to make the most of it:
1) Visit a church
There are 365 churches in Malta – one for every day of the year! Ergo, it is not at all difficult to church-gaze in Malta all darn day if you want to. Some churches offer free entry while others, such as the golden-bedazzled St. John's Co-Cathedral, have an entrance ticket fee.
Churches in Europe have been a way to display a region's prosperity throughout history. The Catholic Church in Malta historically has been quite rich, due in part to the status given to the wealthy elite who have made sizable contributions to making them beautiful and well-preserved, so both large and small, the churches are quite impressive.
2) See one of the largest domes in Europe
The Mosta Dome is one of the largest domes in Europe. What is particularly interesting about this dome is the fact that a bomb dropped though the ceiling during World War II, and yet the dome survived, as did the 300 or so occupants inside praying at the time due to the bomb miraculously not detonating.
3) Marvel at how it survived a bomb attack
In the above photo, you can see where the bomb came through at about 8 o'clock if you look at the dome as a watch. The bomb is also on display inside of the Mosta Dome, so have a look at that as well.
4) Go back in time in Mdina
Mdina is the ancient capital of Malta, featuring old buildings that used to be surrounded by moats and a drawbridge. The museums inside the ancient city will take you back in history, and a few of the restaurants will give you an amazing view of the rest of the island and Valletta, the current capital, in the distance.
6) Eat some rabbit
When I asked Alvaro what he would consider THE dish of Malta, he didn't hesitate to say rabbit. If you love rabbit as much as I do, or especially if you haven't tried it before and you're curious, Malta is just the place.
I didn't get to try it myself, but after a quick search on TripAdvisor, it looks like a fan favorite for the dish is at Charlie's Inn.
7) Take a boat ride around the 3 ancient cities
  A rowboat ride around the three ancient cities in the harbor, departing from Birgu, only costs €10 and can easily be split between a few passengers. On a nice day, especially when you don't have time to visit each individual city, it can be a really nice way to see them from the sea (Ha! See what I did there?). My boat guide was pretty cool. Somehow we got on the topic of Taiwan and realized we had both spent a lot of time there. The world truly is a small place!
8) Hop on and off the bus
What I found pretty amazing about Malta was how affordable it can be. An all-day bus ticket around the island only costs €1.50! It's entirely possible to bus to almost every destination you could want to see.
9) Sample some local wine
Wine production in Malta dates back over two thousand years!  The two indigenous varieties are Gellewza (red) and Ghirgentina (white). If you happen to be there during the Qormi wine festival in September, prepare to get very well acquainted with local vino.
10) Visit an ancient Pagan ritual site
Of course most people who visit Europe know about Stonehenge and the Acropolis, but did you know that Hagar Qim is also home to ruins from the era before Christ?
The Hagar Qim & Mnajdra Temples feature megalithic architecture from 3000 BC, making it some of the oldest prehistoric architecture in the world.
11) Check out the 4-D video in the museum
The Hagar Qim and Mnajdra Temples Museum features information on the innovative way that the temples were built, as well as a 7-minute 4-D video for those who prefer watching to reading. I begged my guide like a little child to fit it into our schedule, and I'm glad I did, because it was pretty darn cool.
12)  Stay in a fancy villa
A great way to stay in Malta is in an apartment or villa. Check out Airbnb or HouseTrip for surprisingly affordable options.
13) Go to Gozo
Take the bus to the ferry port and head to Gozo for less than €5 round trip. Gozo is more rural, with about 10% of the population of the island of Malta. The ferry only takes 20 minutes and runs 24 hours/day. Check out the schedule, which changes seasonally, for a better idea of timing.
14) See the Blue Grotto

Though I didn't have time to do more than drive up to it and look over the vista, the Blue Grotto is a favorite place to kayak or boat through.
15) Check out the quarry
I mentioned to my guide that I loved the uniform yellow limestone that seemed to make up just about every building in the city, so he asked our driver to stop by the quarry on the island so that I could see how the bricks were mined.
Perhaps being the daughter of a geophysicist who always talked about the rock formations on our family vacations gave me this appreciation for rocks, but hey, I thought it was cool!
16) See a sunrise
  I don't know about you, but even if I fail to do anything else productive that day, seeing a sunrise always feels like an accomplishment. The intense pinks of this one on Gozo were truly awe-inspiring.
17) See a sunset
While we're at it, seeing the day finish and bidding the sun goodbye is a pretty wonderful experience as well. I always feel calmer, more inspired, and feel a deeper appreciation for nature around me when I get a chance to watch the sun dip below the horizon.
18) Visit the fisherman's harbor and look at the cool boats
The boats in the fisherman's harbor have wooden eyes fixed to the front and cool names like, "Jesus."
19) Wander down random streets in any of the towns and admire the architecture
Sometimes the best way to explore a place is to wander with no real aim or destination. If you do so in Malta, you're all but guaranteed to walk down the road to history. Look at the plaques fixed to the walls and you never know what you might be walking by. You're also sure to pass by some neat little churches, given there are so many on the island.
20) Have a crema coffee
Because, yum!
21) Lie on the beach
There aren't a great many, but those that do exist have nice warm water and yellow sands.
22) See the Comino Blue Lagoon
This isn't something I had time to do, but ferrying over to this area promises beautiful views and a lovely lazy day on warm rocks. Be prepared for crowds, though!
23) See a football match and prepare for a surprise
If you happen to be in Malta when the football (soccer) team plays either Italy or England, you might be surprised to see the crowds rooting for the visiting team! I'm not aware of many, or rather any, places where this is true.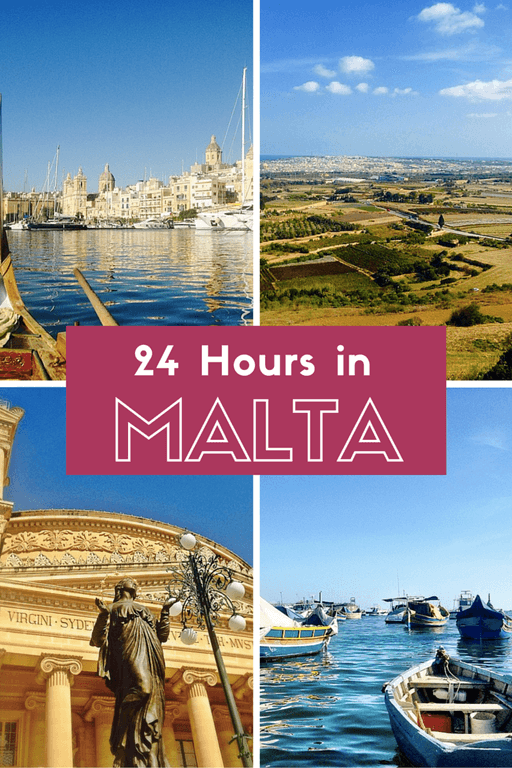 24) Take a dive
I regret that I didn't have a chance to go SCUBA diving in Malta. It's a popular place for the sport, though, and something I would definitely do if visiting Malta in the future.
25) Get a private driver
If you want to be able to do the bulk of the aforementioned in an equally short period of time, it is much more easily done with a driver and guide than solo navigating. Though I'm not a big fan of group tours, a private one with a guide is a really wonderful way to get to know a place, affording you a chance to directly ask questions and see all of the things that you, personally, have interest in seeing. You might be surprised by how affordable it can be in Malta!
In closing, Malta is the kind of place that you don't need a lot of time to enjoy. Whether you try to do most of these suggestions or just a few, you're sure to leave with the same feeling I did – warmth – both of the place and of the lovely people.
*In the spirit of full disclosure, this post was brought to you in conjunction with Visit Malta as part of their #MaltaisMore campaign. Opinions, as always, are mine – especially where delicious wine, boats named Jesus, and warm yellow hues are concerned.