Staying in an overwater bungalow is a dream for many travelers, but too many get sticker shock when they see the high prices, since they are usually more expensive than other rooms and suites, which is understandable considering the perks of being right on the water. With some luxury resorts charging upwards of $3,000 per night, though, these accommodations aren't always accessible to your average traveler.
There is good news, though. Not all are created equally, and some are far more budget-friendly than others. Finding affordable overwater bungalows around the world is no easy task, but I went on the hunt for the best ones, so that you can live out this dreamy travel fantasy without breaking the bank.
These are my picks:
1. Reethi Beach Resort, Maldives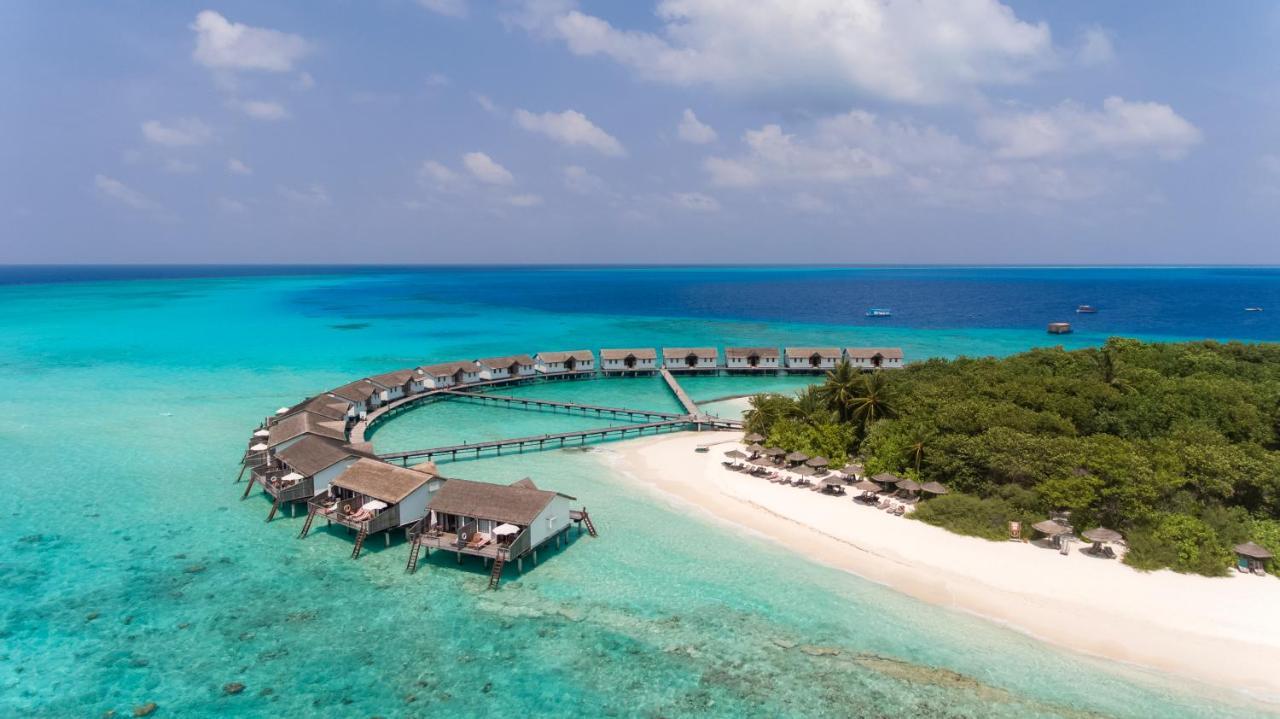 If I were looking for the best affordable overwater bungalows around the world right now, this is the one I would book in a heartbeat. I'm actually in disbelief that the rates are so reasonable and the ratings are so high. Not only does Reethi Beach Resort offer the quintessential overwater bungalow experience at a fraction of what it costs at other places, but the resort is part of a UNESCO Biosphere Reserve famous for having manta rays from June to October. Long story short, you're in for a treat.
Though Reethi has cheaper options, its overwater bungalows (called water villas) are absolutely stunning. Each one has a sun terrace and direct access to the lagoon. While other, more luxurious resorts offer standalone bungalows, these are a bit different. Each structure has two villas, whose bedrooms share a wall. With prices as low as $250/night during the low season, it's probably worth it to have slightly less privacy.
2. Thulhagiri Island Resort & Spa, Maldives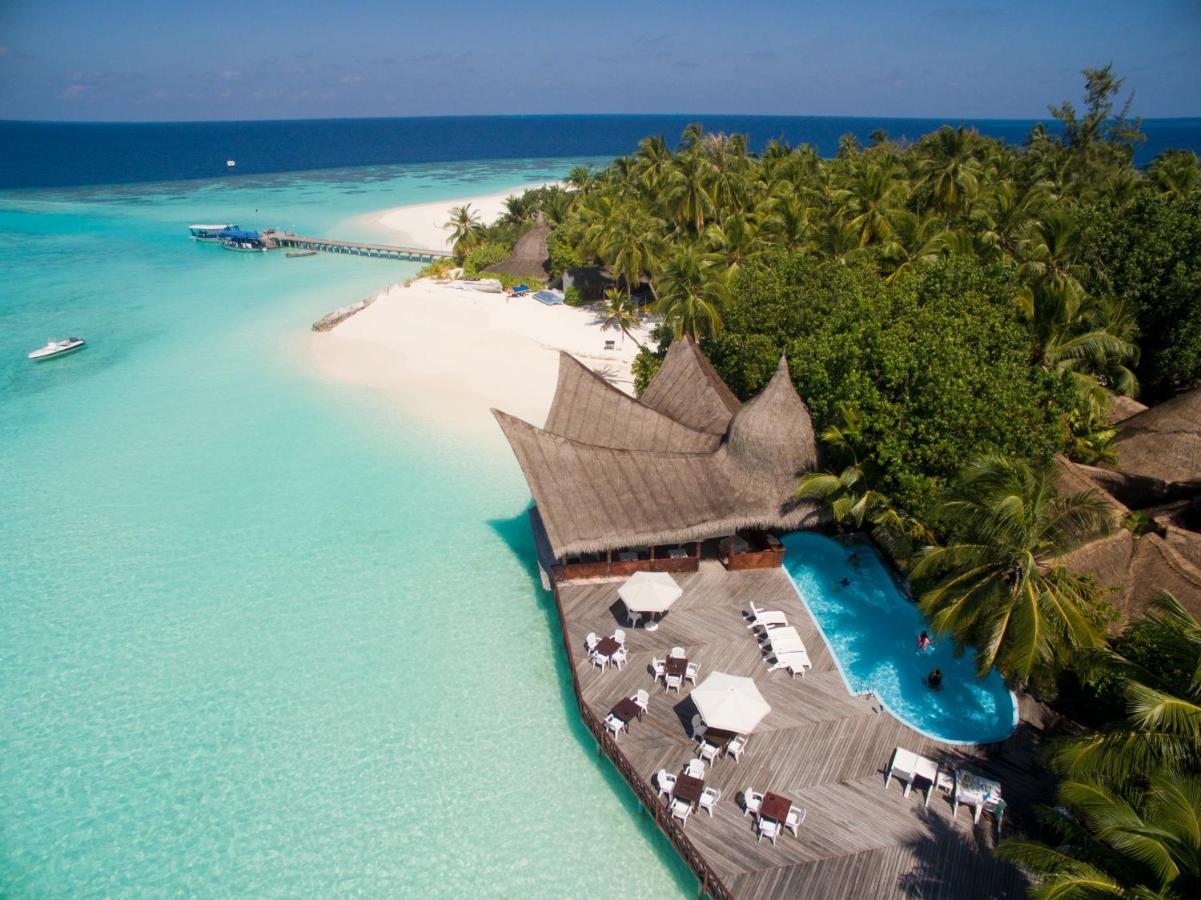 You'll find Thulhagiri Island Resort & Spa on the North Male Atoll in the Maldives, where gorgeous turquoise waters and soft white sand await you. This tiny private island offers guests an incredibly peaceful environment in which to chill out and enjoy nature. Honeymooning couples in particular love the Thulhagiri Island Resort, but it would also be great for solo travelers who want to find some peace and solitude in one of the most beautiful places imaginable.
Thulhagiri Island Resort is also a fantastic place for diving enthusiasts, and you can book excursions directly through here. The Maldives is one of the most famous destinations for diving, so don't miss out on the opportunity to see marine life in all its glory.
This resort has two overwater bungalow choices: the water bungalow or the superior water bungalow. The biggest difference is that the superior is more spacious, but they both sleep up to three guests. Rates here start around $450/night, including breakfast and dinner, making this place is among some of the most affordable resorts in the Maldives.
3. Summer Island Maldives Resort, Maldives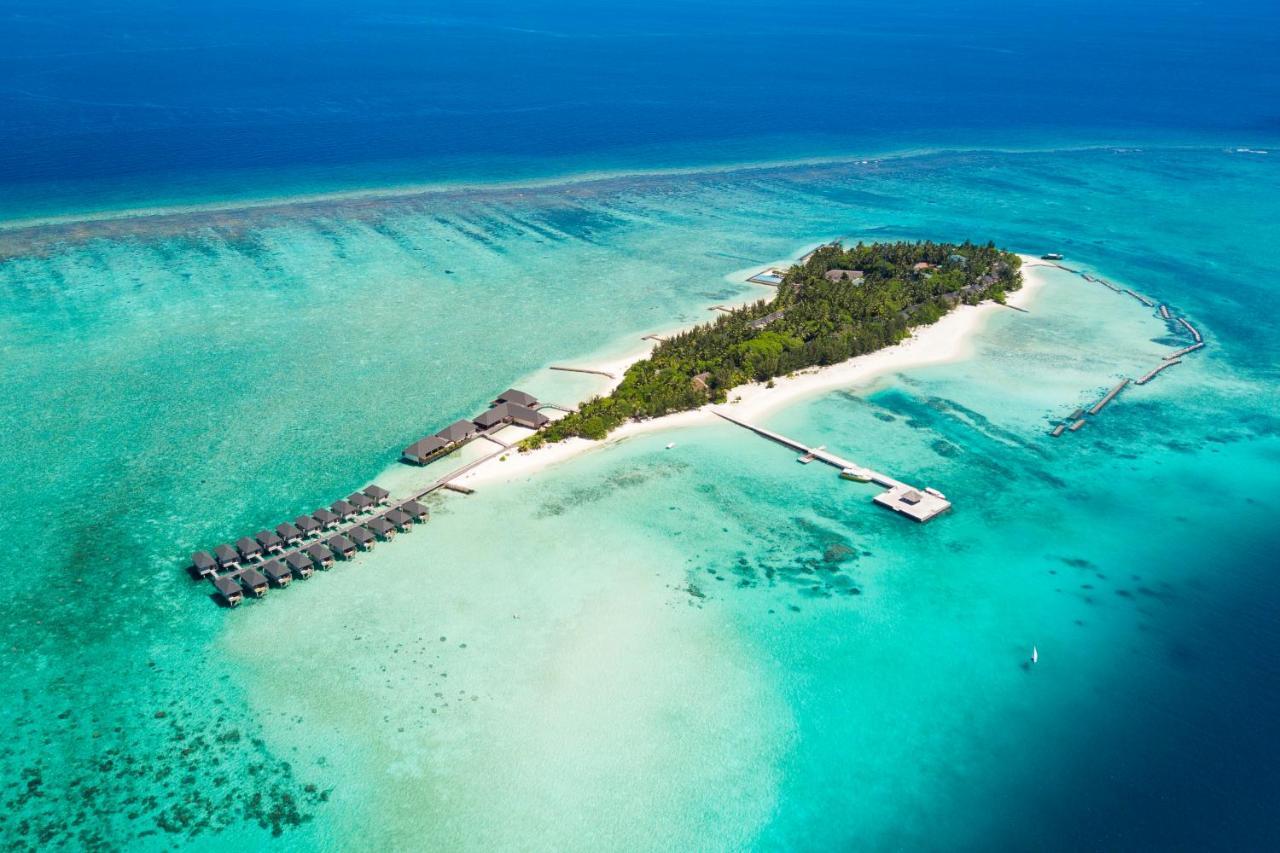 This resort describes itself as a "tropical barefoot paradise," and it looks like it definitely lives up to that. Like Thulhagiri Island Resort, Summer Island is on the North Male Atoll and has some of the most awe-inspiring ocean views. The overall vibe here is polished and chic while also being comfortable and laid-back. It strikes the perfect balance between luxury and adventure, which is everything you can hope for when visiting the Maldives, isn't it?
Compared to the other two Maldives locations mentioned above, this one has even better reviews and more luxurious offerings, and the nightly rate includes breakfast and dinner. If you have a bit more wiggle room in your budget, the extra $ is definitely worth it. The Water Villas here start around $550/night and sleep up to two guests.
4. Avani Sepang Goldcoast Resort, Malaysia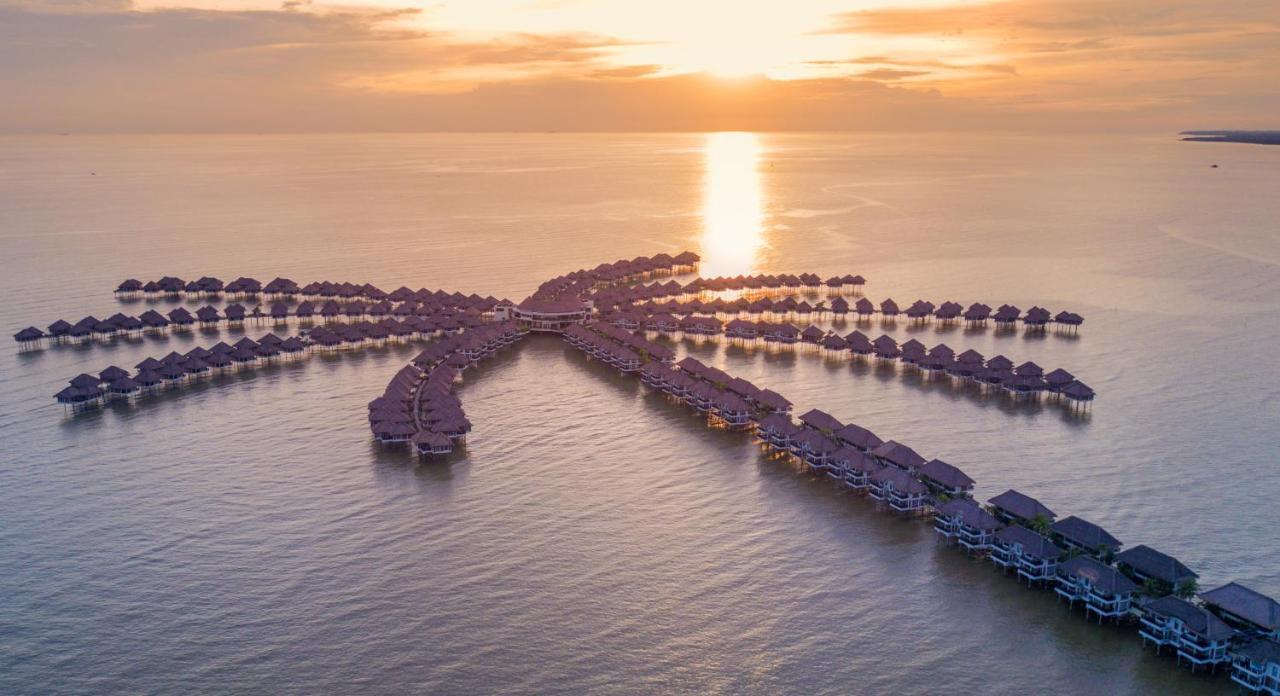 Malaysia is a fantastic country for budget-conscious travelers, so it's no surprise that Avani Sepang Goldcoast Resort makes the list of the best affordable overwater bungalows around the world. This posh resort calls its overwater bungalows "villas," but they have the same lagoon access and terraces that you would hope for. There are three options for overwater stays: the family villa (sleeps 4), the two-bedroom villa (sleeps 5), and the three-bedroom villa (sleeps 6).
Avani Sepang Goldcoast is a stellar pick for adventurous travelers because of its unique seaside location: you can rent a canoe to explore the calm lagoon or book a tour of the nearby mangrove. There's also a world-class spa and ample dining choices to round out a luxurious and relaxing stay.
The best part? The average price per night here is just under $200, which can be super cheap if you split the room with a partner or a couple of friends. How's that for affordable?!
5. Coconuts Beach Club Resort and Spa, Samoa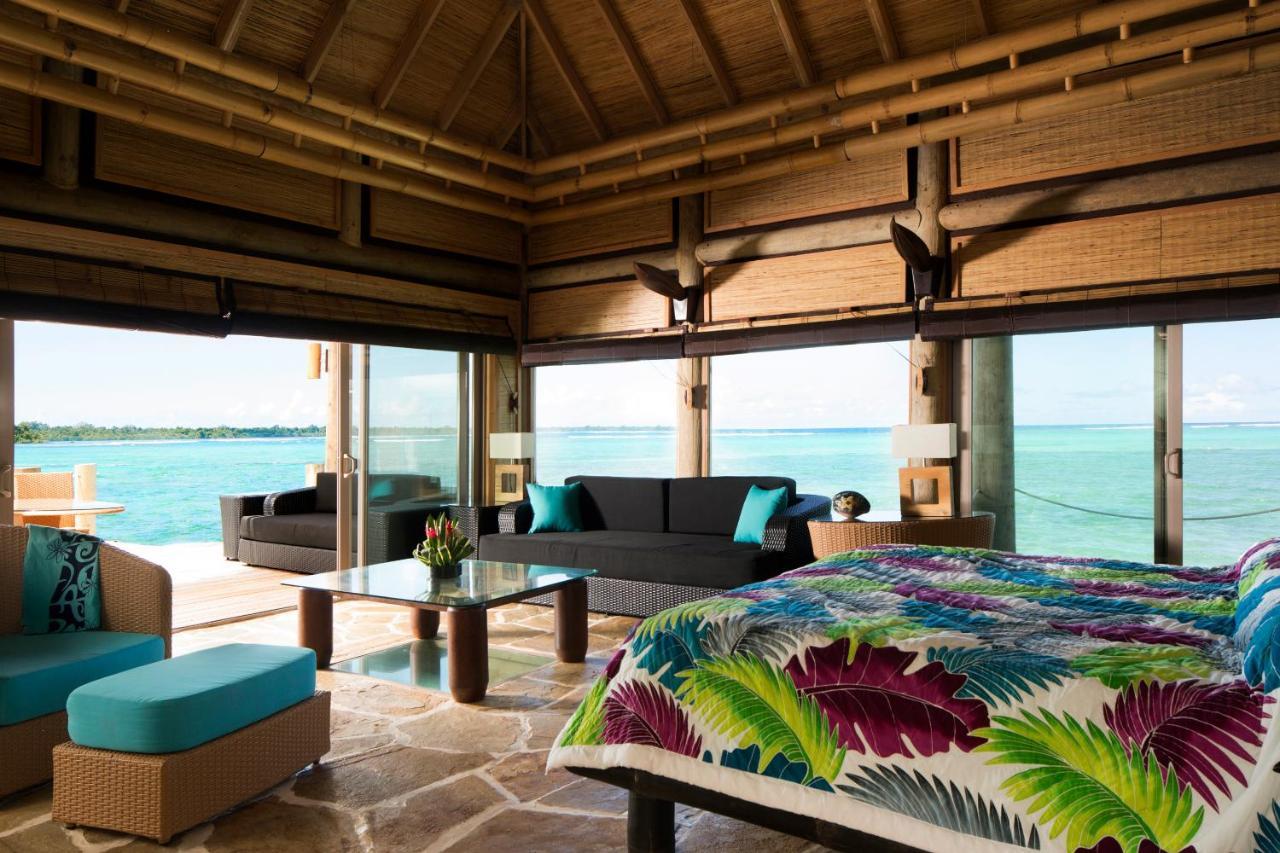 This small but mighty spot prides itself on having Samoa's only overwater fales, i.e., thatched huts. With just 6 fales on this quaint and magical property, Coconuts offers guests an intimate experience where they can connect with Samoan culture while also enjoying a luxurious and relaxing stay. Since Samoa is much more off the beaten path than the Maldives or French Polynesia, this is a fantastic pick for adventurous travelers. You can expect to pay around $400-550/night, depending on the season.
6. 500 Rai Floating Resort, Thailand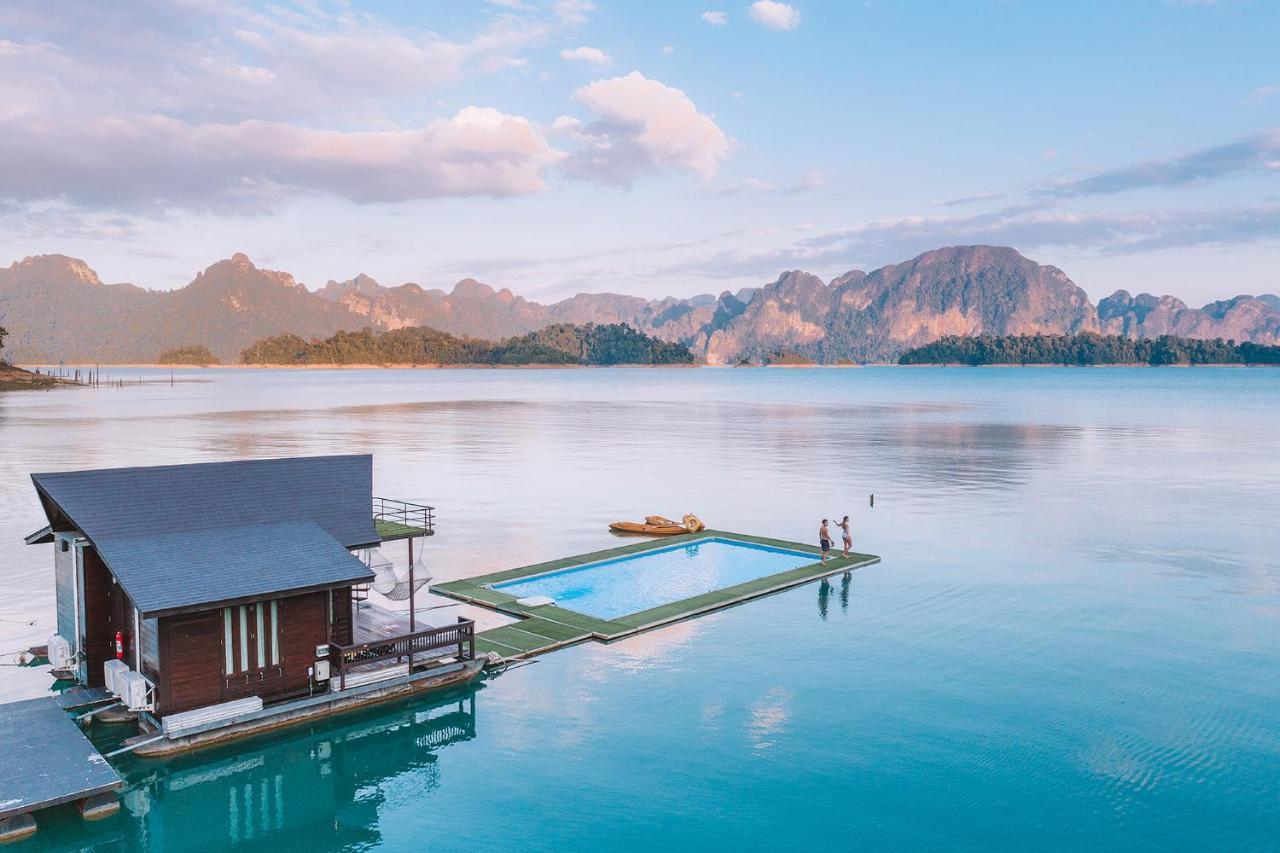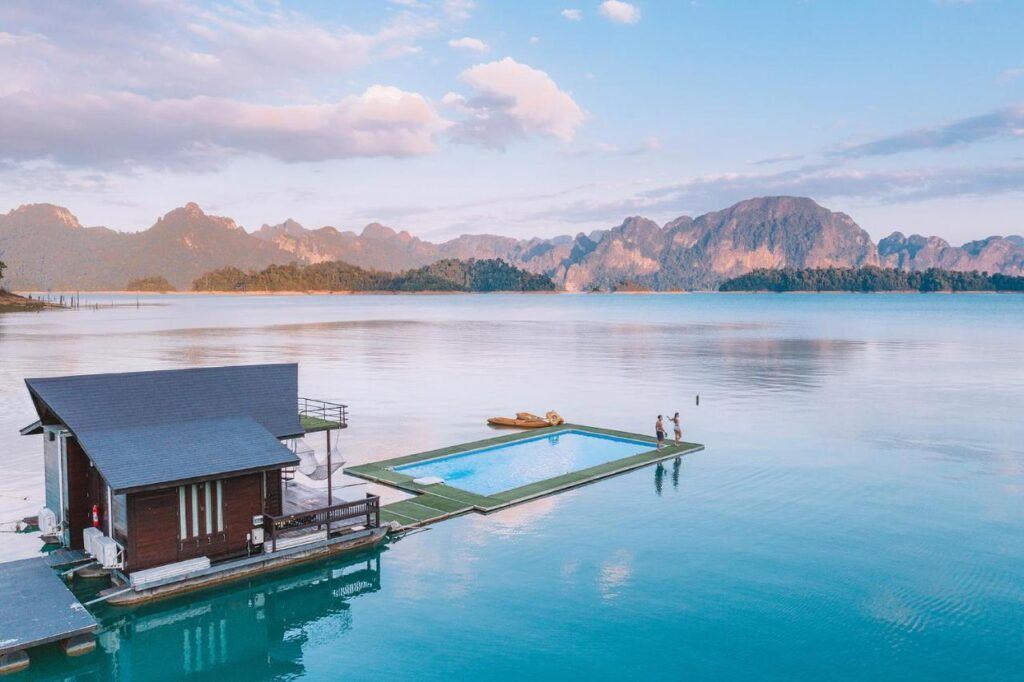 If you thought the only overwater bungalows existed on islands in the middle of the ocean, think again! 500 Rai Floating Resort is on Chiew Larn Lake in Thailand's Khao Sok National Park, and it's truly a beauty to behold. With a lush tropical backdrop and gorgeous, deep blue waters, you won't even miss the salt water and soft sand. Because of its location in one of Thailand's most beautiful national parks, you can expect to connect deeply with nature here.
500 Rai is perfect for outdoor lovers who want to truly escape, as there's no Wi-Fi or phone signal here. This might be a deal-breaker for some, but an exciting and unforgettable experience for others who are looking for an excuse to unplug. The resort also offers kayaking, hiking, trekking, and wildlife boat tours. Does it get any better?
Though Thailand is famous for ultra-cheap accommodations for backpackers, luxury options like this are also in ample supply. Staying in one of 500 Rai's floating bungalows will cost around $400/night — and is worth every penny.
7. Centro Holístico Akalki, Mexico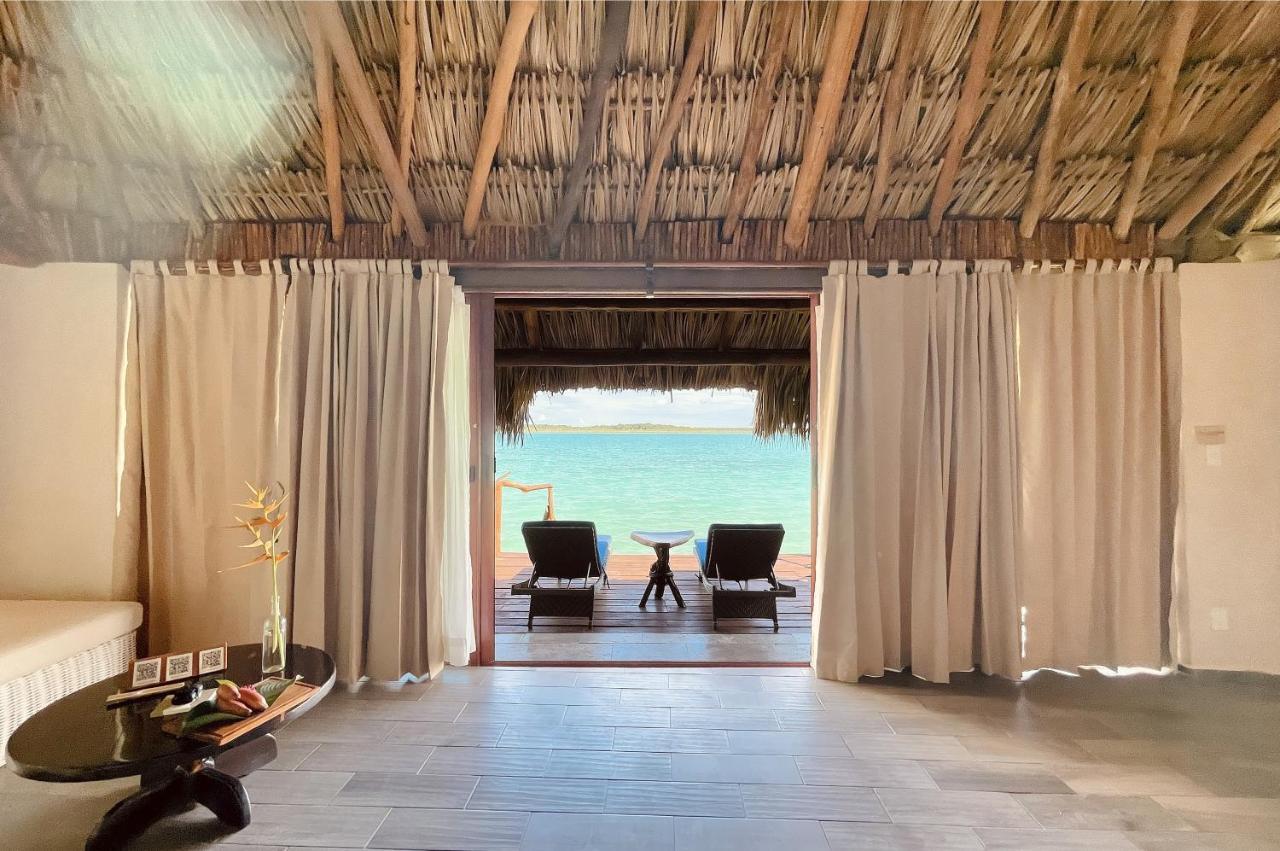 You read that right: one of the best affordable overwater bungalows is on the lagoon in Bacalar, Mexico. Bacalar is an incredible destination on its own, and staying at Centro Holístico Akalki is perhaps the best way to experience it. Not only does it have gorgeous bungalows with direct lagoon access, but the hotel is a full-on retreat center with meditation and yoga classes, paddleboard lessons, sound healing, and an orchard to explore. Name a better place to connect with nature and feed your soul… I'll wait.
While Centro Holístico Akalki is on the pricier end for Bacalar accommodations, it's actually quite reasonable compared to the overwater bungalows you'll find on the Riviera Maya, which go for $2,000-3,000/night. Here you can get a much better deal, with bungalows as low as $300/night and a vibe that is unmatched.
8. Azul Over-the-Water Resort, Panama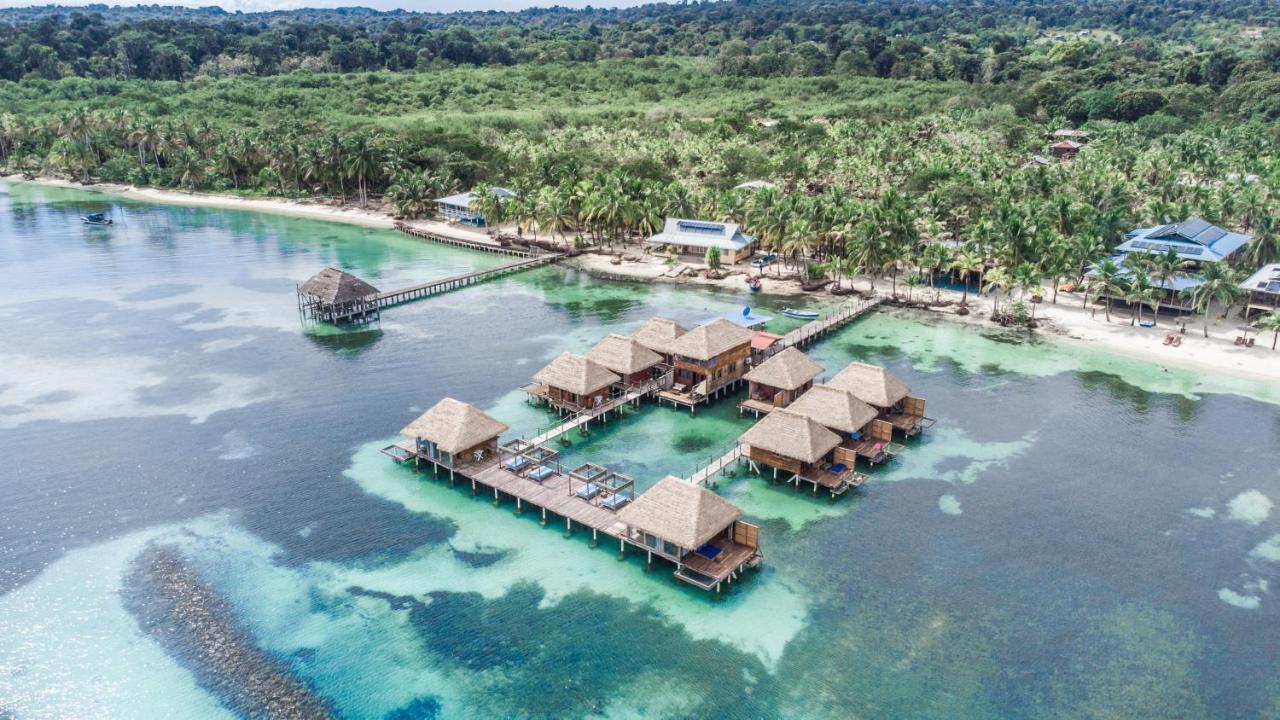 Another fresh find in Latin America, Azul Over-the-Water Resort in Bocas del Toro, Panama, is an absolute gem. This region on the Caribbean side of Panama is famous for its pristine and underrated beaches, which feel as luxurious as places like the Bahamas and Turks and Caicos, but without the crowds or high prices.
Azul Over-the-Water Resort is an eco-friendly choice that prioritizes preserving the natural environment as much as possible. With just 10 overwater suites, this resort keeps its eye on the prize of sustainability and hospitality. Guests have the option of an all-inclusive stay or the regular per-night room fee, which includes one meal a day. Rates at Azul Over-the-Water Resort start around $375/night.
9. Las Lagunas Boutique Hotel, Guatemala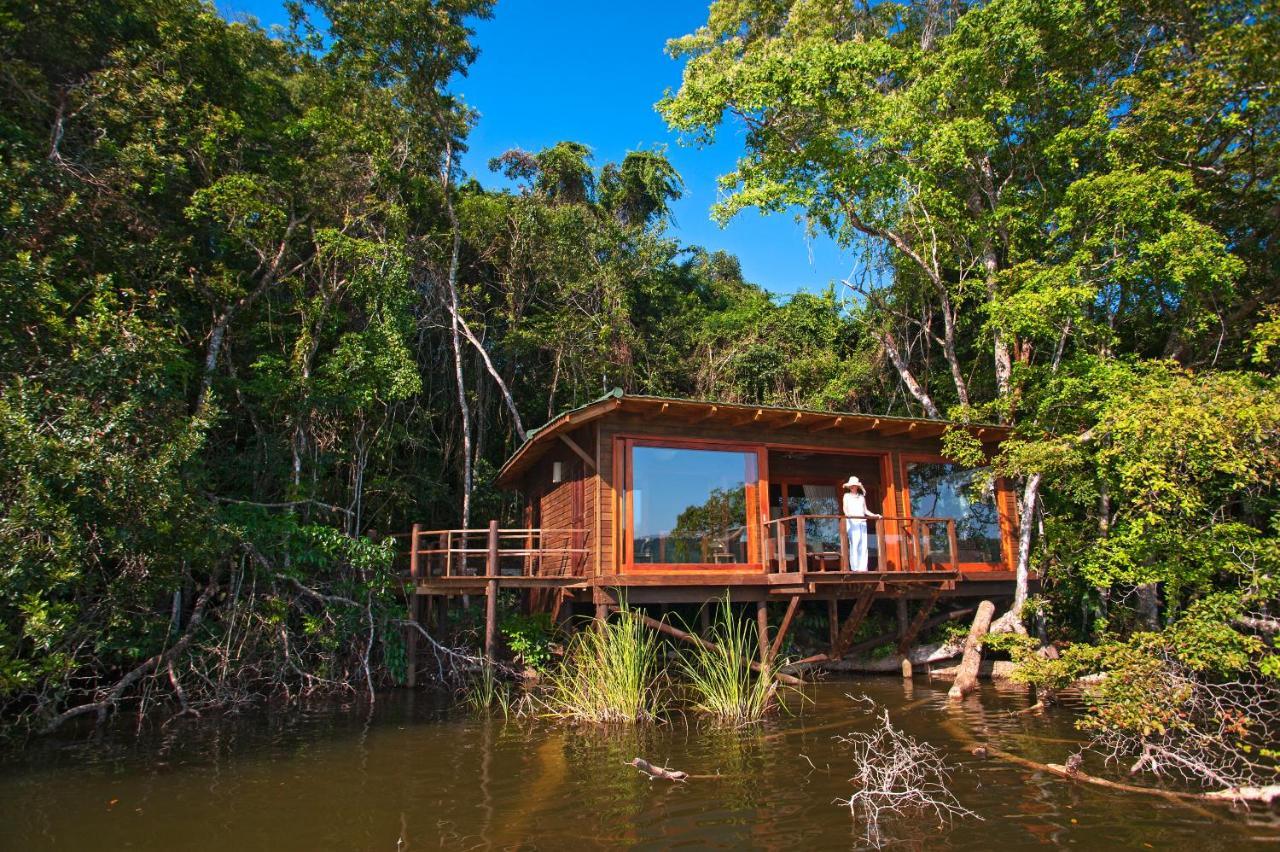 I'm telling you, if you haven't explored Guatemala yet, this is your sign! While I haven't been to the Tikal area, where Las Lagunas Boutique Hotel is, now I have another huge reason to visit. Perched on the shores of the serene Exequil Lagoon, this hotel is unlike any other you'll find in Guatemala and has overwater villas that give guests the most dazzling views. Plus, it's just a short drive away from some of the best Mayan ruins in the world, including Tikal, Uaxactún, and Yaxhá.
You can probably guess that you can stretch your dollar pretty far in Guatemala, and Las Lagunas is no exception. You'll pay $250-350/night here while receiving world-class service and staying in some of the best accommodations in Latin America. As I was searching for the best affordable overwater bungalows around the world, this one was the most surprising to me and I would love to stay here on my next Guatemalan adventure.
10. St. George's Caye Resort, Belize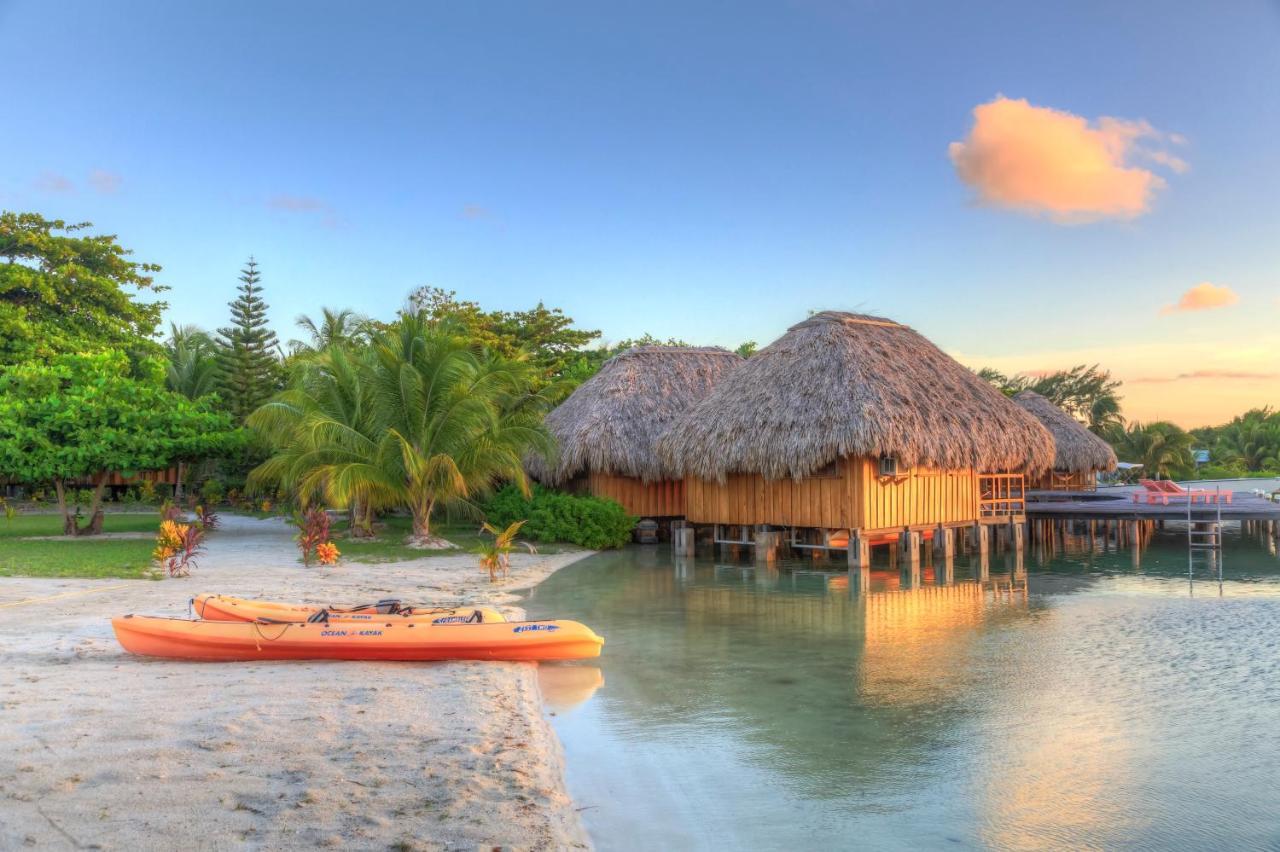 Because of its crystal-clear waters and incredible reefs, the coast of Belize is often compared to islands in French Polynesia and the Maldives. However, Belize's distinct cultural identity and limestone sinkholes make it stand out from the pack. Considering the topography of the country's coast, it's no surprise that it's the perfect place for an overwater bungalow resort.
That's where St. George's Caye Resort comes in. Known for its incredible hospitality and staff that go above and beyond, St. George's Caye has everything you'd expect from a resort of this category: private access to the water, a secluded feel, and luxurious amenities to make any stay extra special. At $325-450 per night, there's no better place in Belize to indulge without totally breaking the bank.
***
With the best affordable overwater bungalows around the world, you won't have to sacrifice your wallet to have the luxury vacation of your dreams. The variety also means you likely won't have to fly halfway across the world to find them, either.
Which one are you most excited to stay in?