Get the BMTM Experience: A Magical, One-of-a-Kind Adventure
Two weeks in the mesmerizing Peru
This trip encompasses the best of Peru, giving you an intro to Peruvian culture in the vibrant capital where we'll get a chance to swim with sea lions. Next, we'll get a taste of the jungle life where we hope to spot monkeys, sloths, tons of colorful birds, pink dolphins and bright poison dart frogs! Finally, we'll journey south to the UNESCO World Heritage City of Cusco, and back in time to the ancient Incan empire where we'll explore the colorful salt mines as well as traversing the Incan Trail. We'll walk into Machu Picchu, one of the seven Ancient Wonders of the World, the same way that the Incans did, past plenty of impressive ruins as we journey for four days to the ancient citadel. We'll watch the sunrise from the Sun Gate and for those who are interested, we'll tackle another hike the next day to Huayna Picchu, giving us a less-visited, impressive view down to Machu Picchu. Our trip will finish with a day hike to the colorful Rainbow Mountain, the finishing touch of a brilliant Peru adventure.
Want to plan just one of these weeks? No problem! Let us know how we can help you customize the itinerary below and we'll plan an awesome adventure for you with amazing local guides.
Check out what we've got in store for you!
Here are the itineraries:
A Hike through History
See the Wonders of the World
Day 1: Zipline, Via Ferrata, or both
We'll journey to the Sacred Valley and climb over 400 meters of via ferrata – a protected climbing route that allows you to hook into the mountain and climb securely to incredible heights and views – no previous experience needed!
Zipline through the valley on over 7 different routes. We've chosen the safest company in the valley.
Day 2 to Day 5: Inca Trail and Machu Picchu
The Inca Trail is undeniably one of Peru's most magical and iconic journeys. By walking this particular trail of Incan royalty, we will have the opportunity to see the spectacular Machu Picchu at sunrise! Fully supported trek with local guides and porters.
Travel the ancient 26 mile/42 km Inca trail and marvel at the natural beauty and Incan ruins along the way for the next four days.
We support the local economy by hiring trusted local guides and including individual porters for each person – a premium option that most companies charge extra for (but not us!). Overnight in tents.
We will arrive at Intipunku or "Gate of the Sun" in time to watch the sun illuminate Machu Picchu, then journey into the Lost City of the Inca, exploring these extraordinary ruins, visiting the Temple of the Sun, the Royal Tomb, ceremonial fountains and baths, and the Sacred Plazas.
We'll spend the remainder of the day relaxing and taking a well-deserved soak in the hot springs in Aguas Calientes, the quaint town below Machu Picchu.
Day 6: Huayna Picchu and Hot Springs
Special permit to see the lesser-visited Huayna Picchu, a steep but rewarding climb which provides another incredible photo op as we ascend into the clouds and look down over Machu Picchu – a unique adventure that most people don't do along the Inca Trail.
More time to explore Machu Picchu (especially important if we have bad weather on Day 13!)
In the afternoon, we'll enjoy a scenic train ride back to Cusco.
Day 7: Rainbow Mountain day hike
Start the day bright and early and hike to the colorful Rainbow Mountain, a gorgeous and sacred rock formation that looks like a multicolored rock rainbow with greens, rich reds, and yellows.
We'll end the day with one final celebratory dinner!
Day 8: Fly Home from Cusco
Last minute shopping
Fly home
Priced from $2500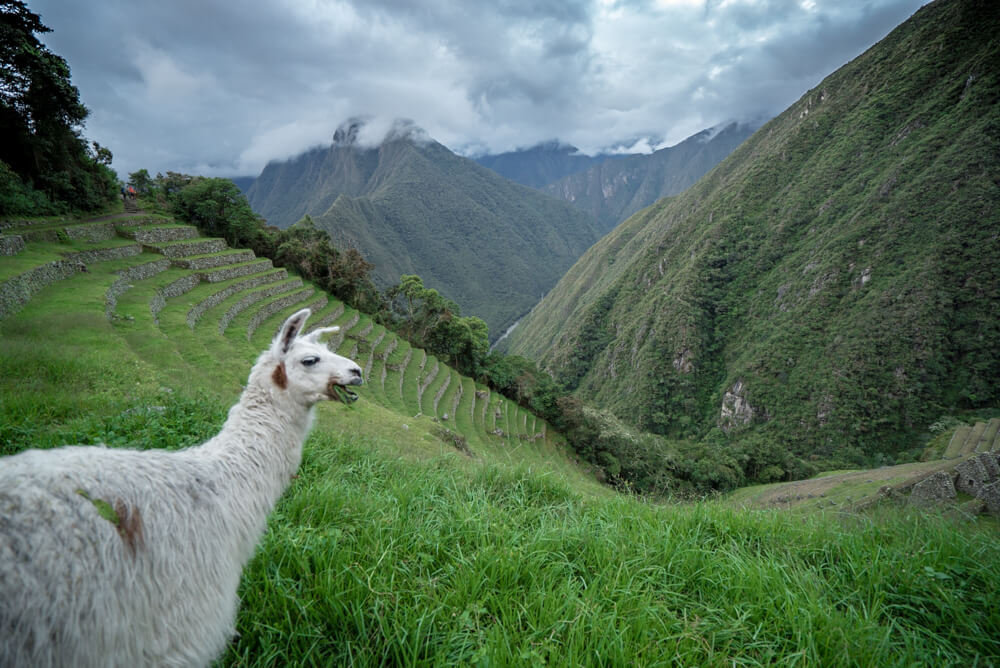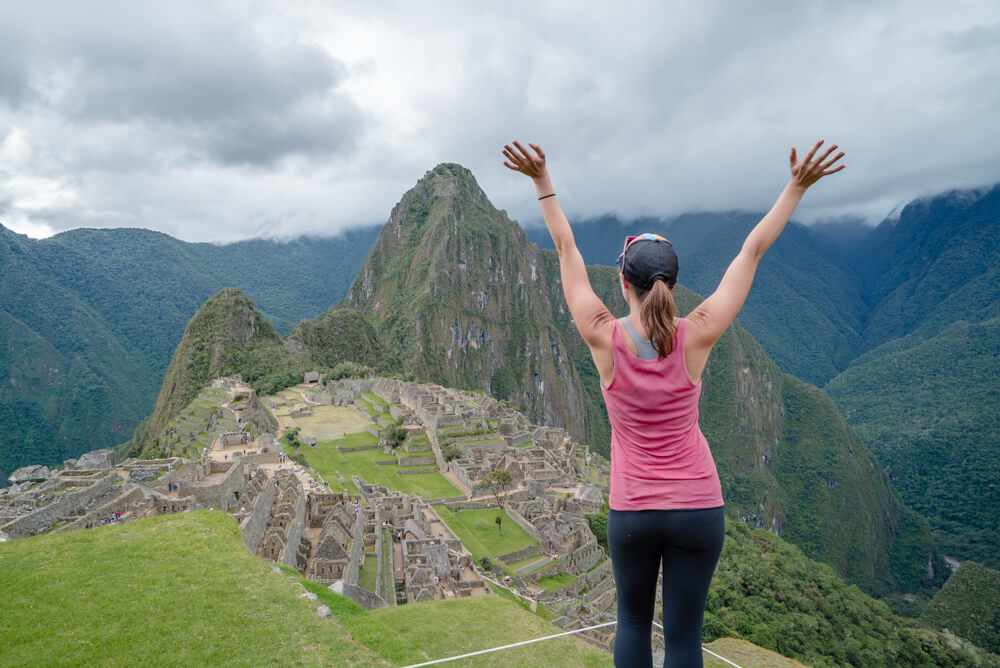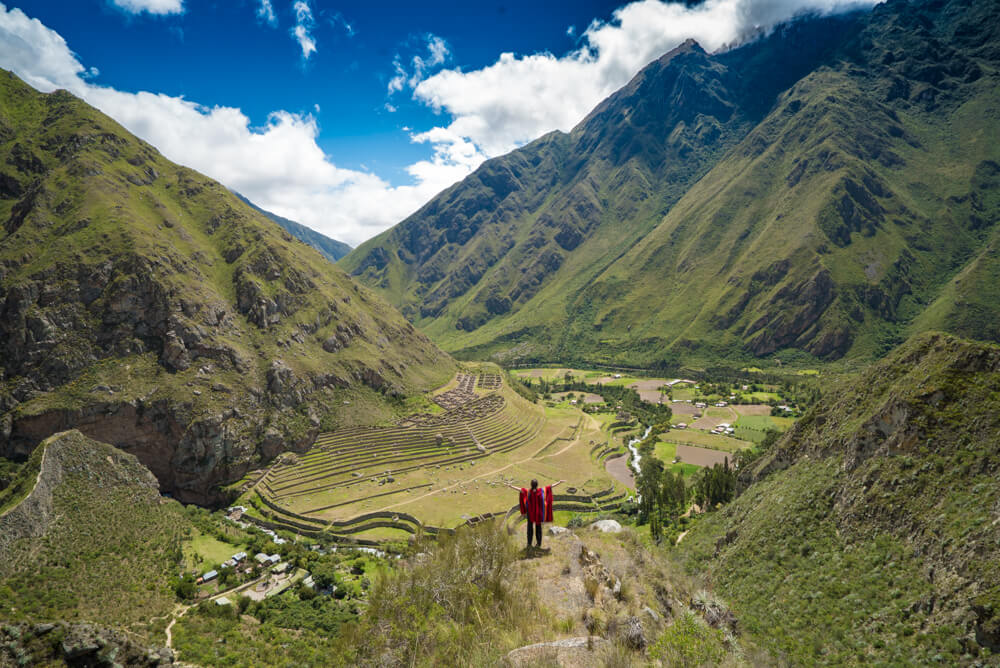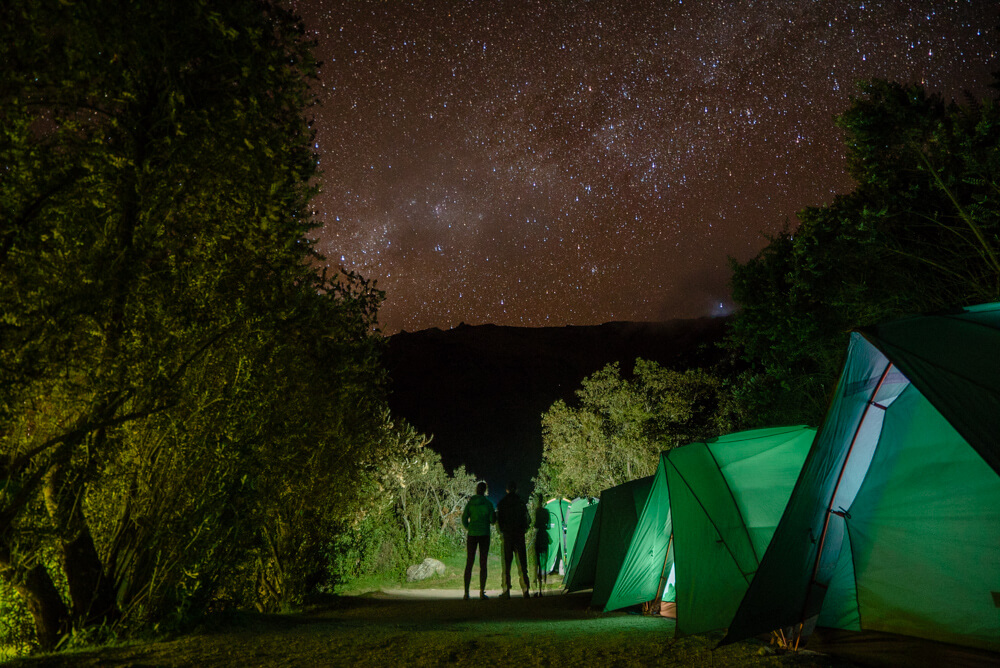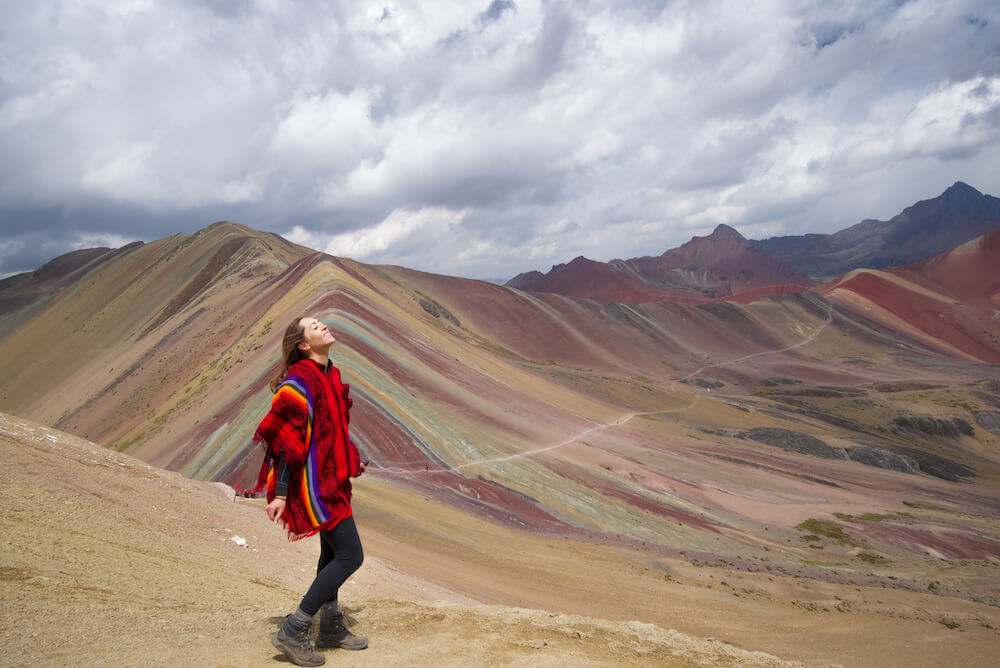 An Unforgettable Adventure
From Jungles to Mountains
Day 1: Arrival
Fly into Lima.
Day 2: Swimming with sea lions and Lima city tour
Take a boat journey outside of Lima to where there are hundreds of wild sea lions *cue happy dance*. Jump in the water with them for a magical, unique experience with some of the most playful animals on Earth.
Ethics: These are wild sea lions in their natural habitat. We do not feed or touch them, we simply swim in the same water they're swimming in.
Lima City tour: Get to know the capital of Peru, visit the catacombs, try delicious Peruvian cuisine.
Day 3: Fly Lima to Amazon
We will stay at Tahuayo lodge, the highest-rated, most authentic, and most ecologically sound lodge in the area. Additionally, this is one of few lodges located in a malaria, yellow fever, and Zika-free area! They are also the only company with access to the 1 million acre ACRCTT conservation area, described by biologists as having the greatest biodiversity yet documented in the Amazon basin, especially rich in monkeys (16 species) and birds (over 600 species).
Night hike in the Amazon with the glowing moon to get a different perspective (and different animals!).
Day 4 – Day 6: Amazon adventures
The Canopy experience: we'll explore with the only local company with a canopy exploration complex that includes 5 canopy platforms, 3 ziplines and a walkway, all more than 30 meters above the forest floor.
Canoe into the Tahuampa forest (flooded forest), canoe past giant ficus trees, see hoatzin birds, horned screamers, and look for caiman on the observation platform.
Motorboat to terra firme forest, hike into the frog valley to see beautiful little poison dart frogs.
Motorboat to Lake Charo to see pink dolphins (!!!), a species you can only see in the Amazon! Possibility of seeing sloths.
Get to know the Amazon and live the jungle life with local guides, amazing animals and primate sightings, lots of swimming, bird watching, hikes, and adventures! (NOTE: Due to very limited space at this incredible lodge, some guests may be sharing a triple room. We will take special care to make sure that everyone is happy and comfortable). Fly back to Lima on day 6.
Day 7: Fly to Cusco, explore the city
Fly to Cusco in the morning.
Cusco city tour in the afternoon- visit the Plaza de Armas, vibrant San Pedro Market, and enjoy panoramic views of the city.
Day 8: Explore Cusco's gorgeous surroundings
Photo excursion to the Salinas de Maras – Beautiful multicolored terraced salt pools on a mountainside.
Visit the Women's Weaving Collective in Chinchero, where we'll learn about traditional methods for dyeing and weaving textiles.
Priced from $2500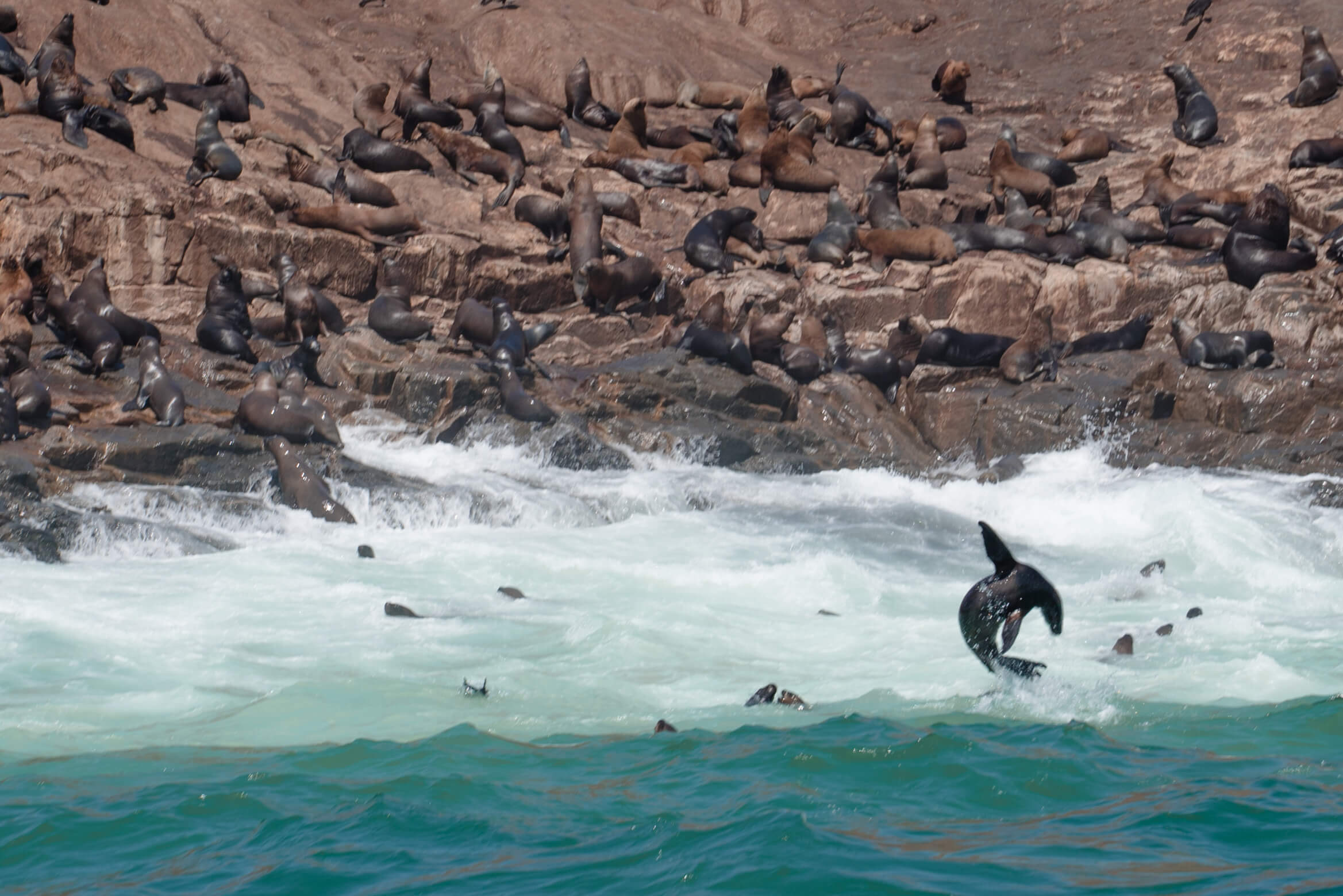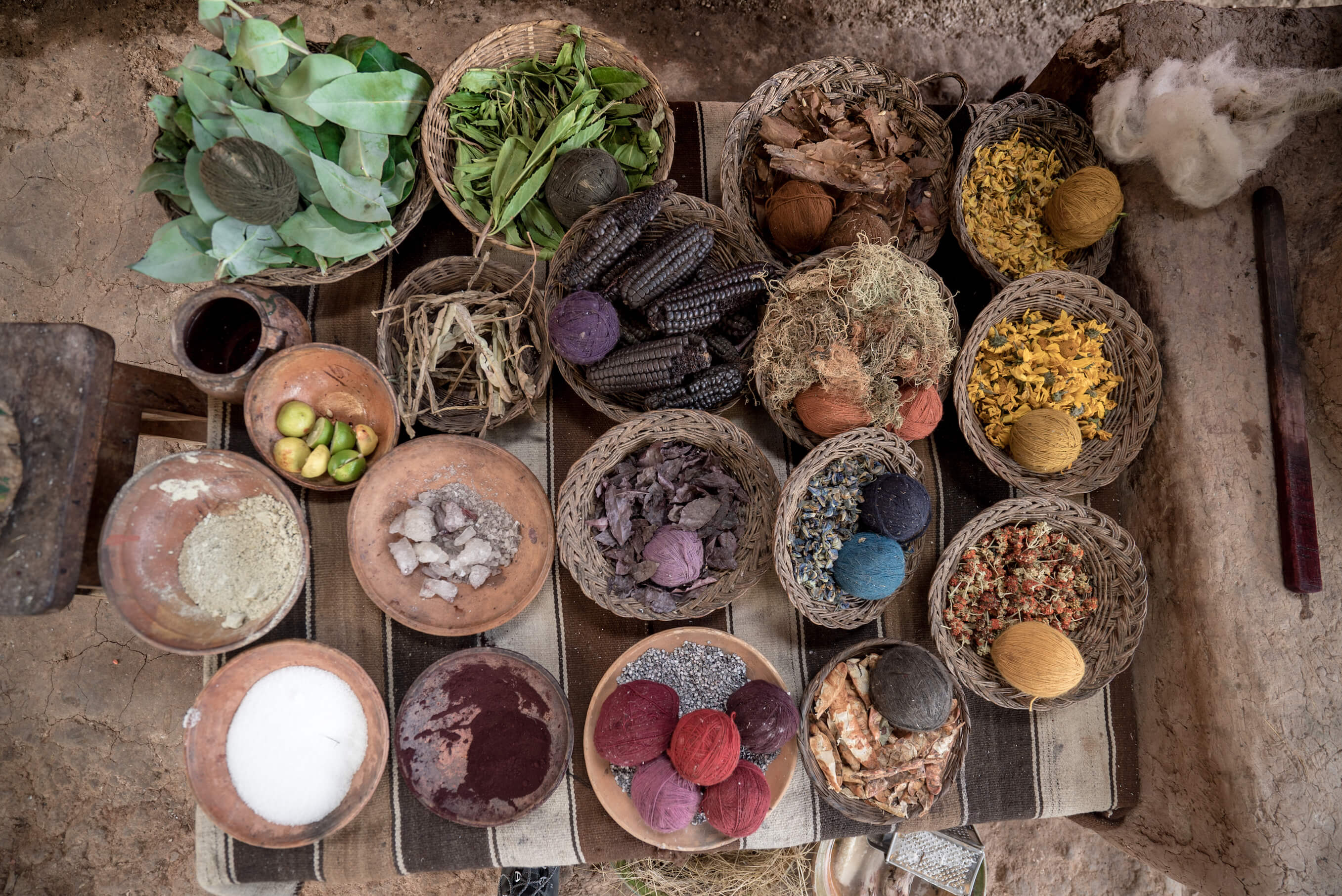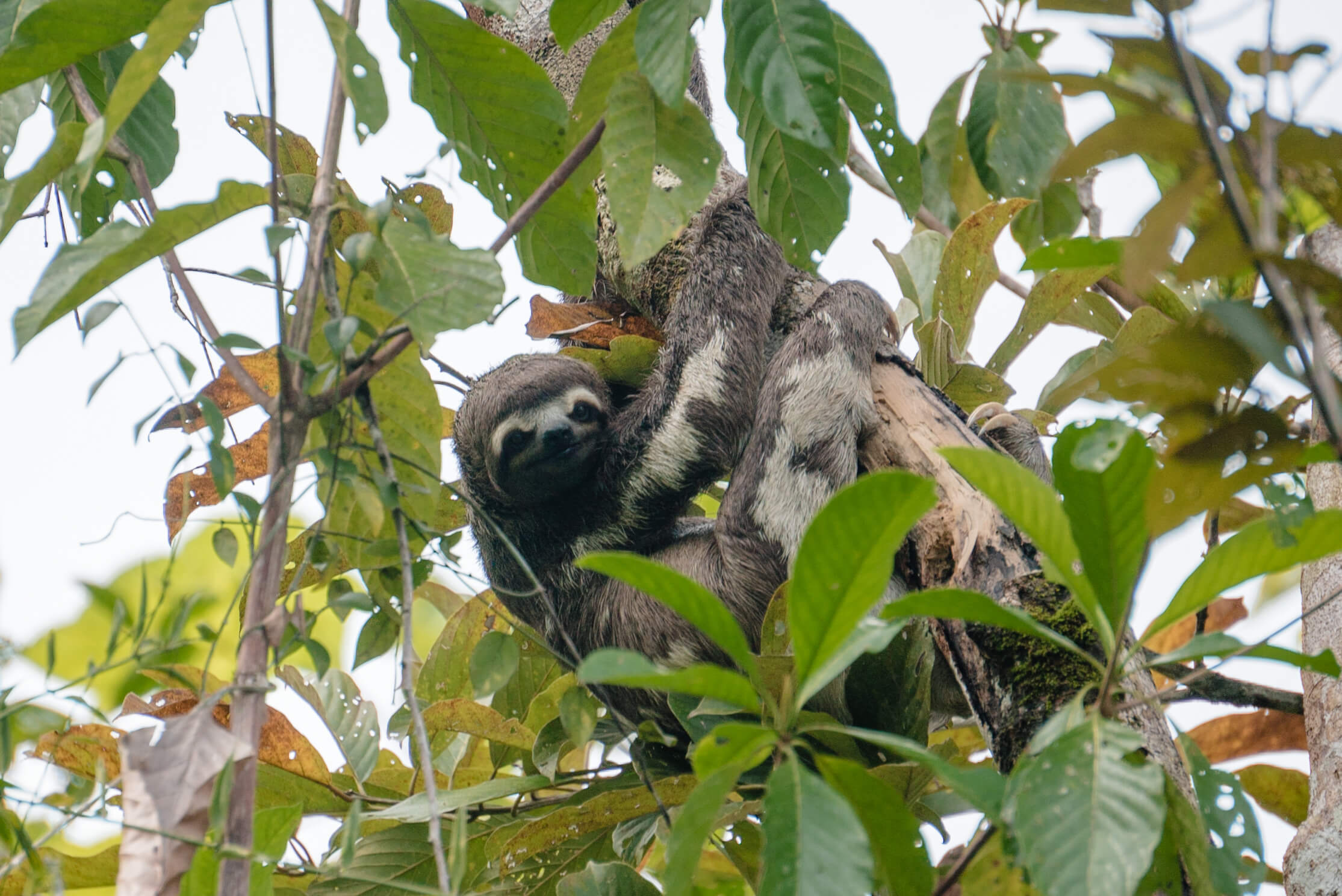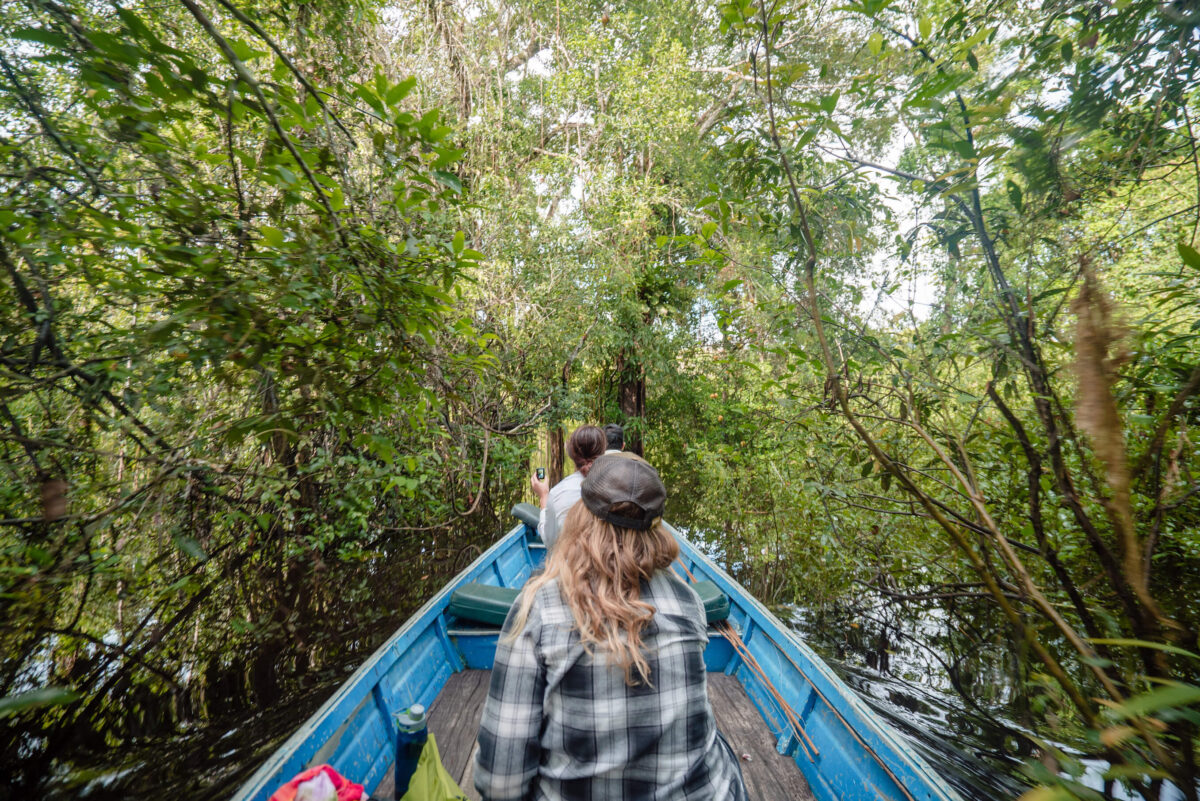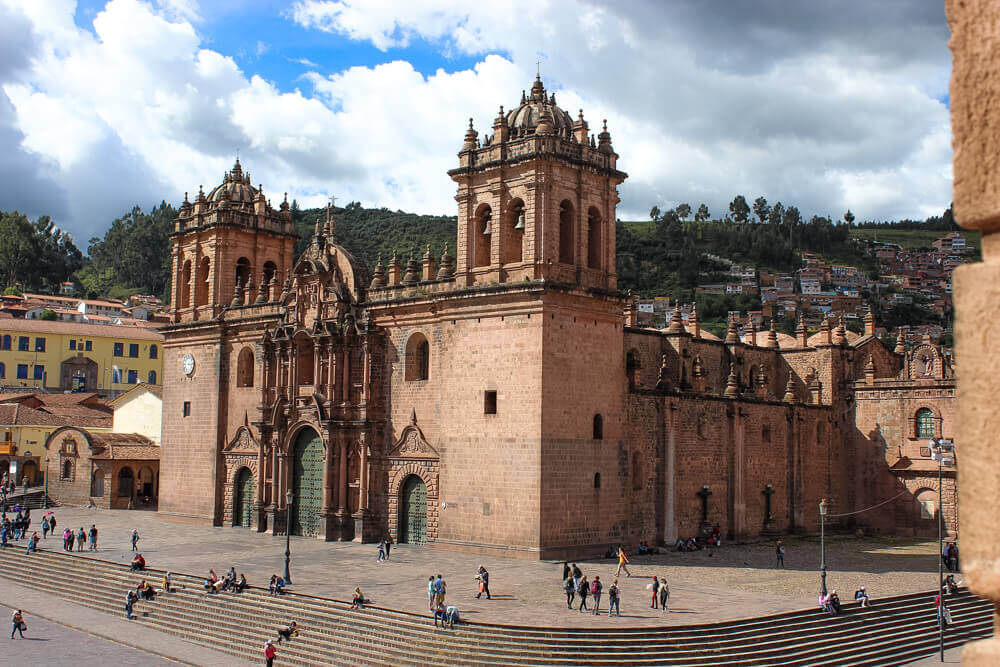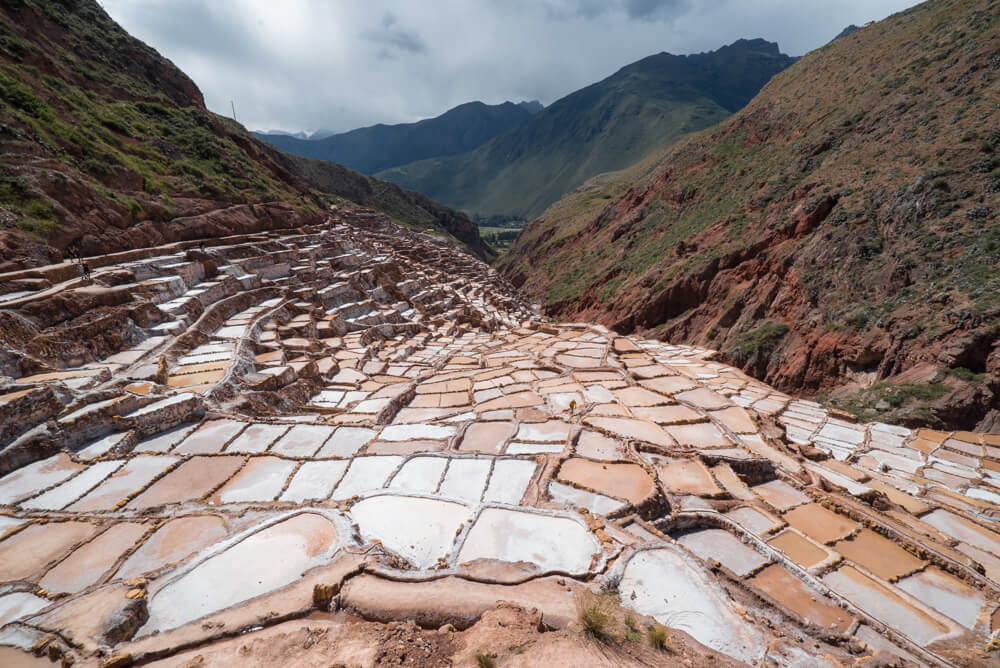 Meet Your Adventure Architects (Though We Created this Itinerary, We Won't be On the Trip. We'll Set You Up with Amazing Local Guides!)
Two wanderlust addicts and adrenaline junkies about to take you on an epic adventure!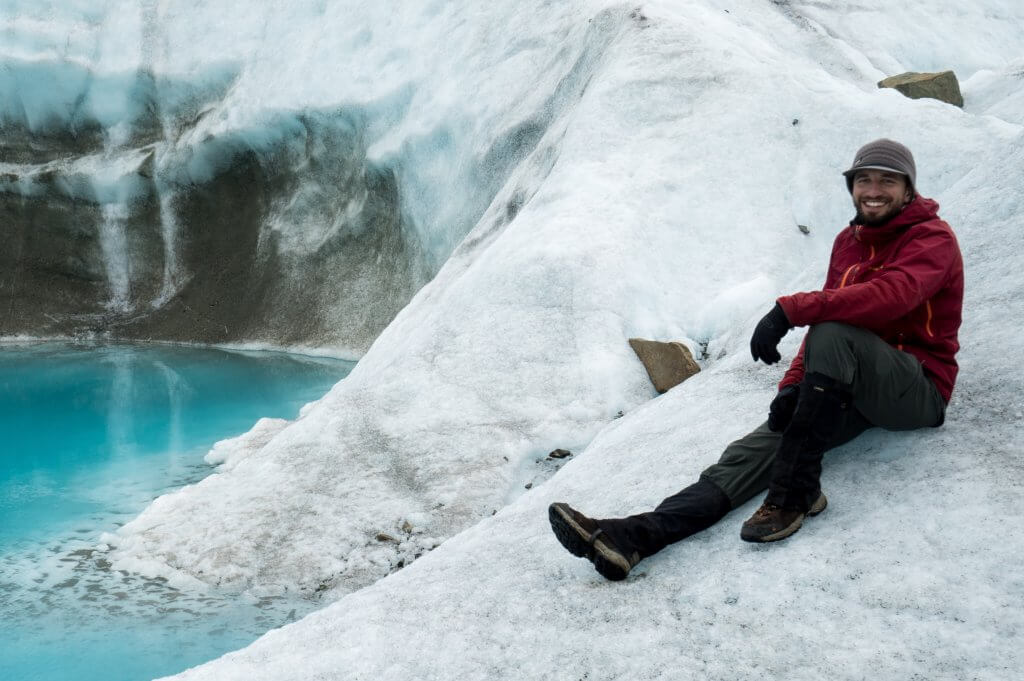 Pete Kornmeier
Chief Adventure Architect
Pete has traveled to over forty five countries and led trips on six continents. He was featured as a leader in Alaska on MTV Made: Extreme Survivalists. Pete also has over 200 hours of wilderness medicine training and is a certified Wilderness First Responder. His favorite traveling experiences were volunteering for two months at the Tibetan Refugee Assistance Center in India and backpacking for fourteen days through remote areas of Wrangell St. Elias National Park in Alaska. He wants me to tell you that his strongest attribute is ability to pack snacks for a trip, but I think it's his inventive 'would you rather' jokes.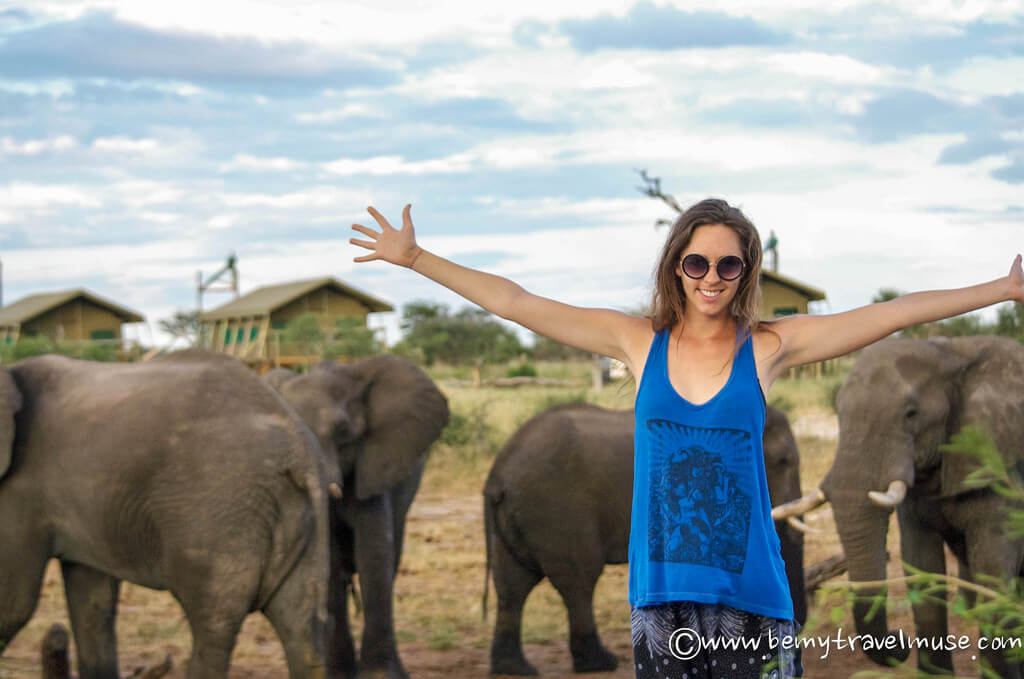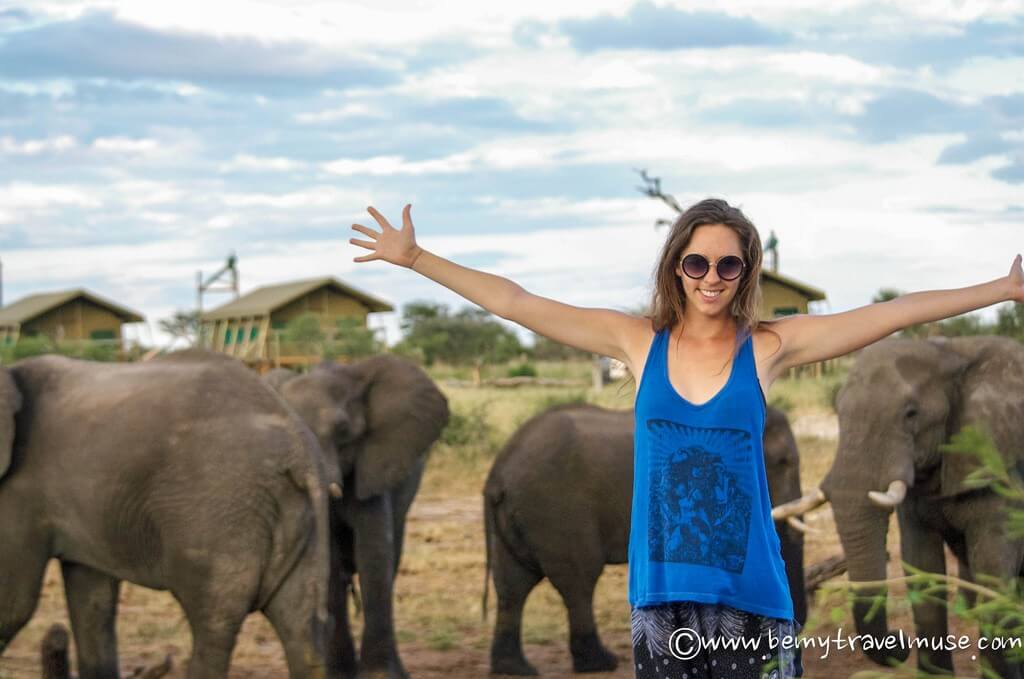 Kristin Addis
Ambassador of Exploration
Kristin is the founder and main author and photographer of bemytravelmuse.com. She has traveled to over fifty five countries on nearly every continent, hiking, hitchhiking, and solo traveling each time. She's always looking to discover new and exciting things, and to gain a new perspective on old favorites by connecting with locals and finding amazing photo ops. She is passionate about female empowerment and encouraging people to put their fears aside and see the world!
What Previous Attendees are Saying:
They loved it!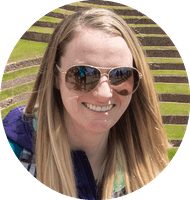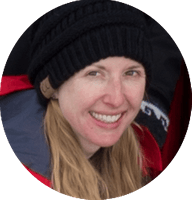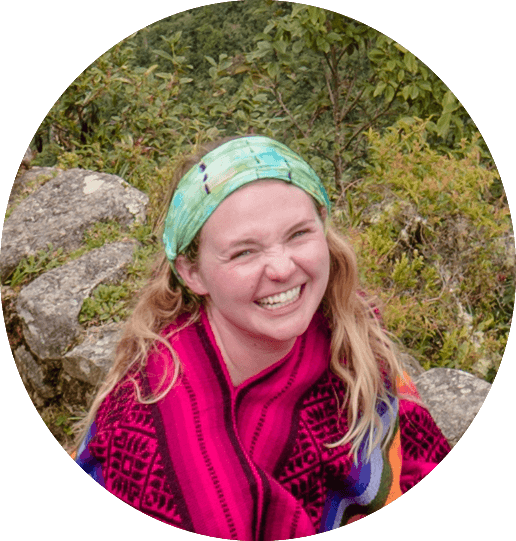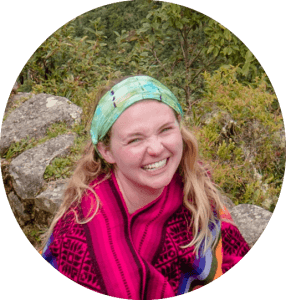 "I had a wonderful time on my BMTM Peru adventure! From the activities that we did before The Inca Trail (salt mines, via ferrata, zip lining, etc.) to the actual Inca Trail, everything was very organized and an absolute blast! Kristin and Pete were both great guides, and did everything they could to make everyone's trip awesome!  I highly recommend to others to go on a BMTM trip, and plan to go on another one in the future!" – Calie
"I was so happy to be a part of the first BMTM group trip. It exceeded my expectations in so many ways….going on group trips, you never quite know how they'll turn out. But this trip to Peru was amazing!! Kristin planned the perfect itinerary… it was packed full of amazing sights, photography tips, and adventure.  But without the annoying group time constraints that large company tours usually have.  Kristin and Pete were fun and down to earth and made the trip so memorable along with all of the other individual travelers I met. Couldn't have asked for a better group.  Overall it was an amazing trip that I'll never forget and I can not wait to join another BMTM adventure!! Thanks so much!!" – Kassandra
"I really wasn't sure what to expect when I signed up for my first BMTM adventure trip, but from the moment Kristin and Pete greeted me at the airport, I was taken care of! After traveling solo for a year it was so nice to just show up and simply enjoy the adventure knowing that every detail had already been planned for me. We hit the ground running and spent every second exploring Peru. This is not the trip to take if you're trying to catch up on sleep, but you can sleep later! This experience was the perfect "happy medium" between solo traveling and tour-group traveling. I never felt like a "tourist" being hurdled in a large group, but I did have a guaranteed small group of friends to explore with each day! It was so nice to get to know other solo travelers, and by the end of our two weeks together it's only fitting to call them family!" – Shelby
What to Expect from Our Trips
Inclusions and Exclusions
We worked tirelessly to find companies that are ecologically sound, that put money back into the hands of locals, and that will give us the most authentic and amazing experience possible. Here's what you get:
What's Included:
• All permits, park fees, and local guides.
• Most meals (all breakfasts, most lunches and dinners – food is cheap in Peru and we like to let you pick from time to time)
• Accommodation in comfortable hotels and tents – double occupancy everywhere except for the Amazon where some rooms are triple – we will make sure that everyone is comfortable and happy.
• Ground transport, including to and from the airport, and intercountry flights.
• All listed activities and associated entry fees.
What's not included:
• Travel insurance (required)
• Tips and gratuities, at your discretion.
• Travel to and from Peru.
• Any additional snacks and alcohol.
• Visa fees, if applicable.
Immunizations and a visit to your doctor are important before embarking on this trip as well.
Have questions? Contact me!