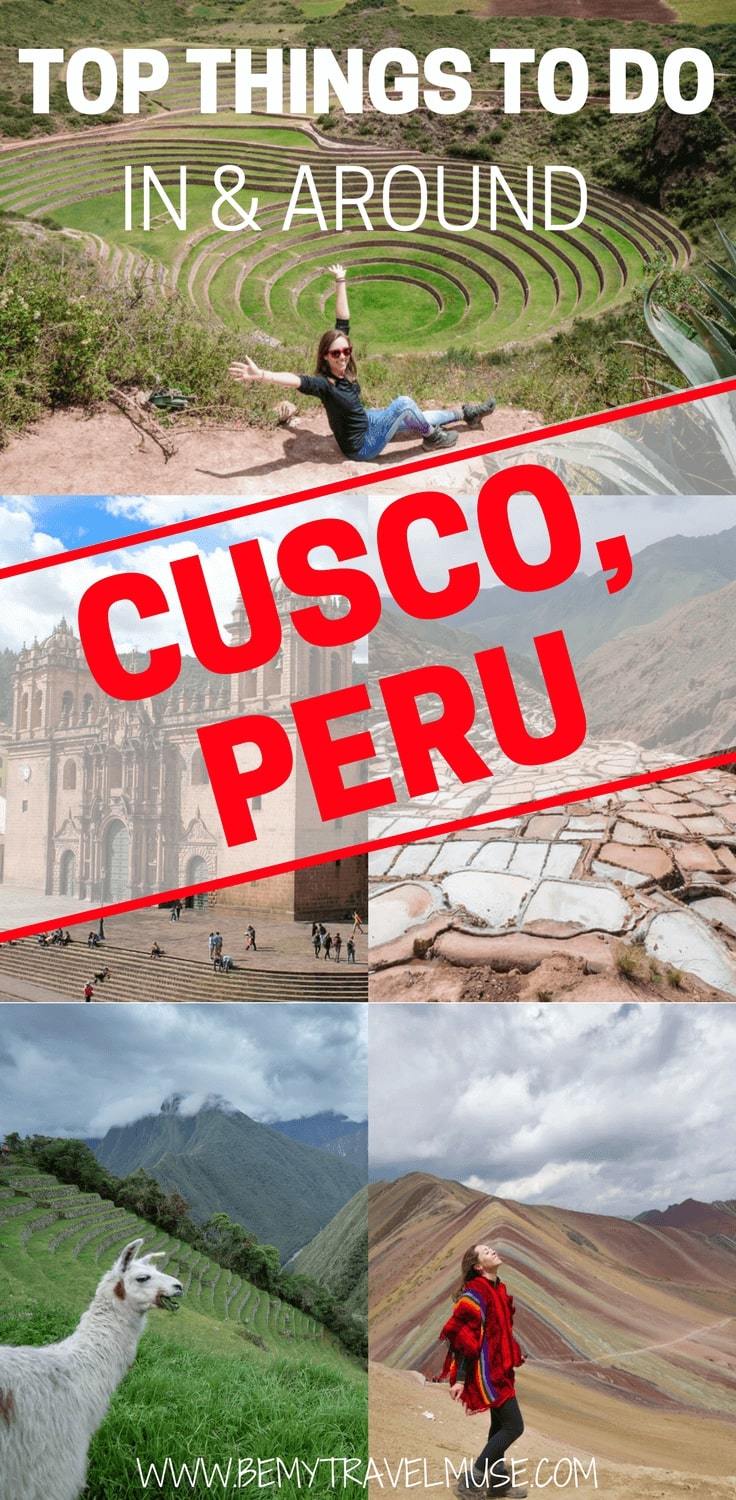 Do you ever get that feeling when you arrive in a place and without knowing it yet or having any tangible reason, you just like it? That's how Cusco, Peru, felt with its orange buildings, brisk air, and mountainous surroundings.
Cusco, a UNESCO World Heritage Site, is the perfect jumping off point for some incredible hikes, adventurous activities, and of course, Machu Picchu. Though this Wonder of the World is what draws most people to Cusco, there's so much more do in and around the city.
Cusco was the capital of the Incan empire in the 13th century, serving as the literal center of power, with four roads leading from Cusco to the four quarters of the empire. Today, Cusco displays a mix of Incan and Spanish architecture and history, as well as serving as the perfect starting point for several day trips and multi-day treks. Choose your own adventure below:
1. Sacsayhuamán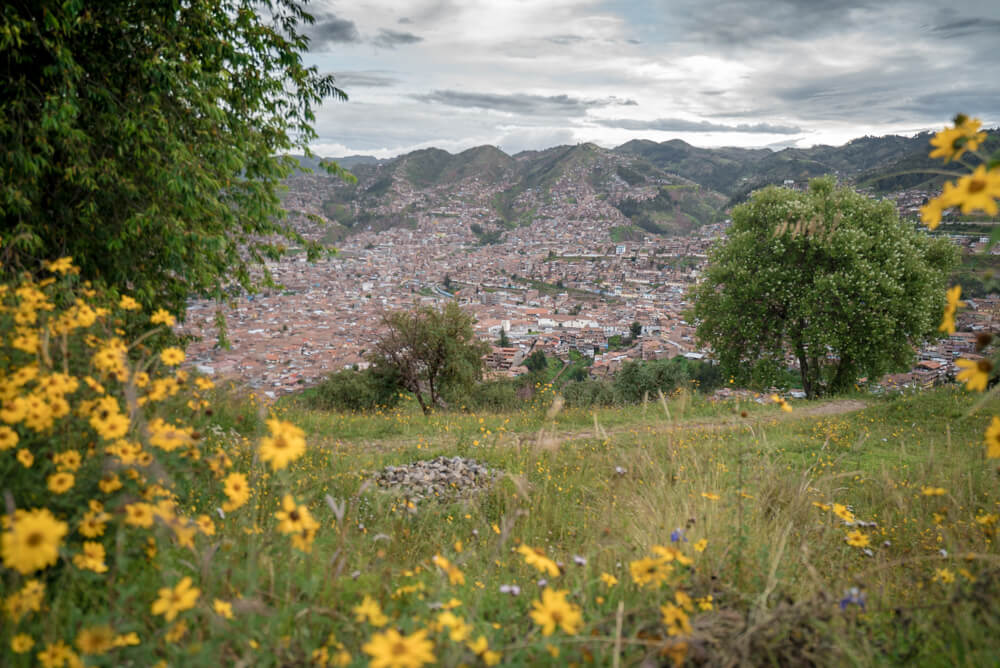 Cusco is considered the historical capital of Peru, thanks in large part to Incan sites of major significance like Sacsayhuamán.
Like Machu Picchu, Sacsayhuamán was a citadel of major significance to the Incas. The most mind-blowing aspect of seeing it up close is the sheer size of the stones, most weighing several tonnes, and marveling at how they fit together perfectly without mortar. How did they carve these stones so perfectly? How much man power did it take to move just one? We can only speculate.
This is a great introduction to Incan culture and to Cusco. It's easy to get to, perched right above the city. Take a taxi up to the top, or walk, and walk back down the stairways and alleyways back into Cusco. It's the perfect afternoon-to-evening activity while you acclimate to the altitude.
You can hop on a half-day tour of Sacsayhuamán and other Inca sites from Cusco as well.
Watch the full video with all of the things to do here:
2. Plaza de Armas
The Plaza de Armas in Cusco, Peru is a central point where you'll find plenty of restaurants, touts selling massages for 20 soles, ATMs, street vendors selling photos with bedazzled alpacas, and in the evenings, dance troupes.
I loved walking through it at night just after the sun went down and all the buildings on the hillsides lit up. It looked like a frame of little stars all around the cathedral and colonial arcades.
3. Paraglide at the Mirador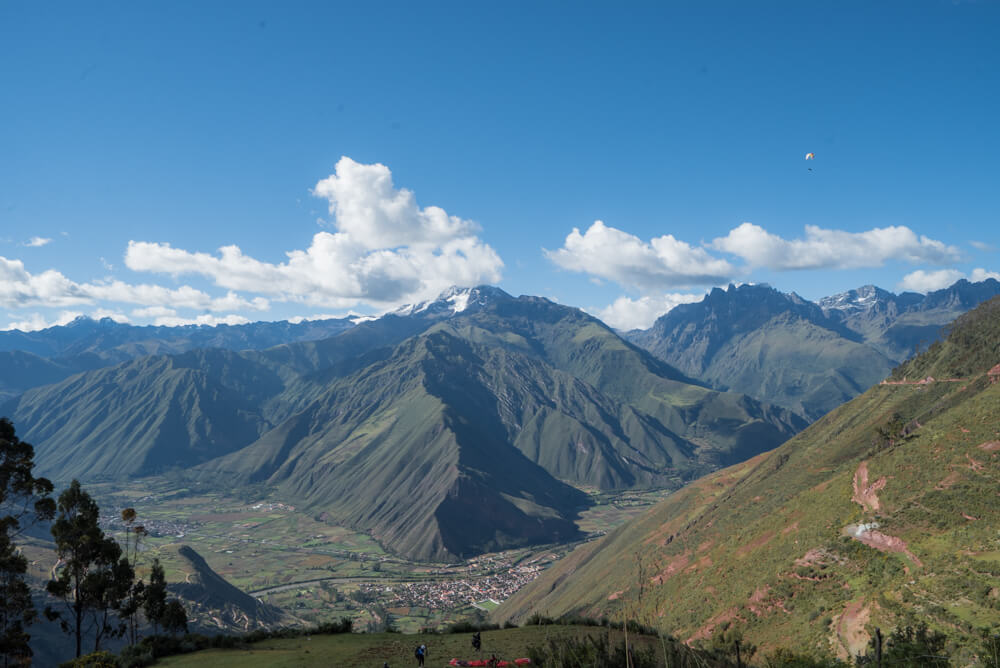 On your day trip out from Cusco to Moray or the Sacred Valley, you'll pass a mirador (viewpoint) overlooking the Sacred Valley that's perfect for paragliders.
The views are nothing short of incredible. Though I only stopped at the mirador to take a photo, as many vans bound for the Moray or Salinas de Maras will, it would have been pretty cool to paraglide! You can book it here. If you want even more adrenaline, you can bungee jump nearby as well.
4. Moray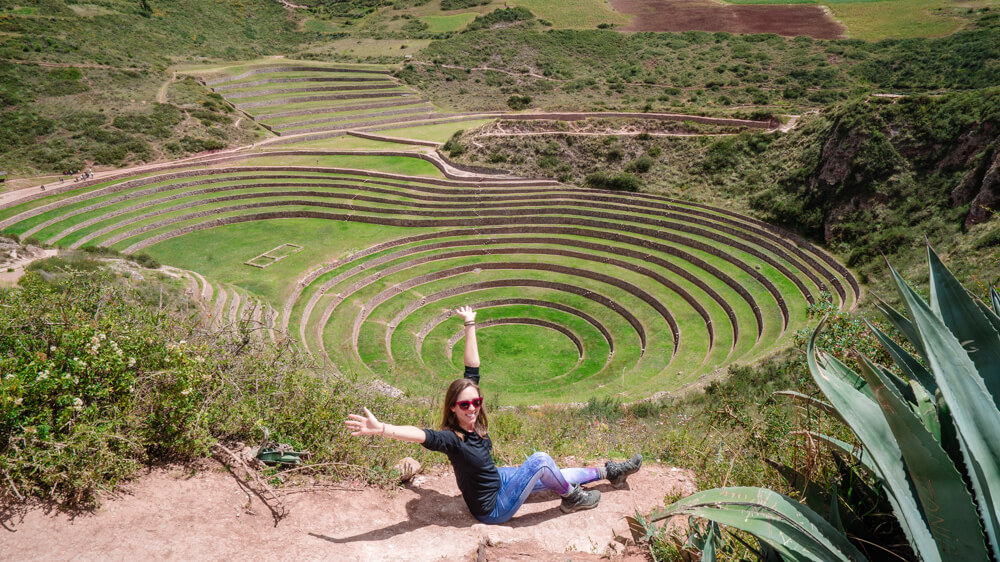 The circular Moray is another fascinating Incan ruin and a nice contrast to Sacsayhuamán. Instead of serving as a citadel, Moray was an agricultural 'laboratory' with several terraces of varying temperatures, presumably for more effective farming.
You can take a guided day tour of the Moray and the salt mines of Maras mentioned below for $24, picking up and dropping off in Cusco. You'll see them advertised on just about every shop window in town, or you can book with a trusted company here.
Another great option is this tour which stops at Moray, the Sacred Valley, and the Salt Mines all in one day.
5. Salinas de Maras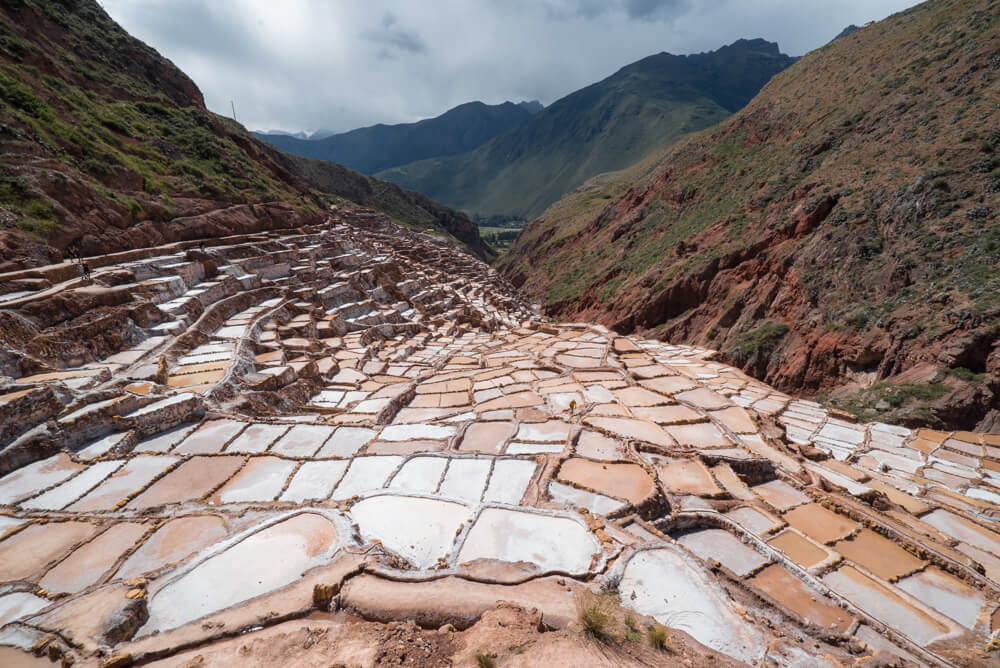 Just a 20-minute ride away from Moray, the salt mines of Maras are quite a sight. I recall while planning out my Peru trip itinerary months ago, and declaring them a must-do for my BMTM Adventures tour after seeing a photo on Instagram. They were just too perfect for words.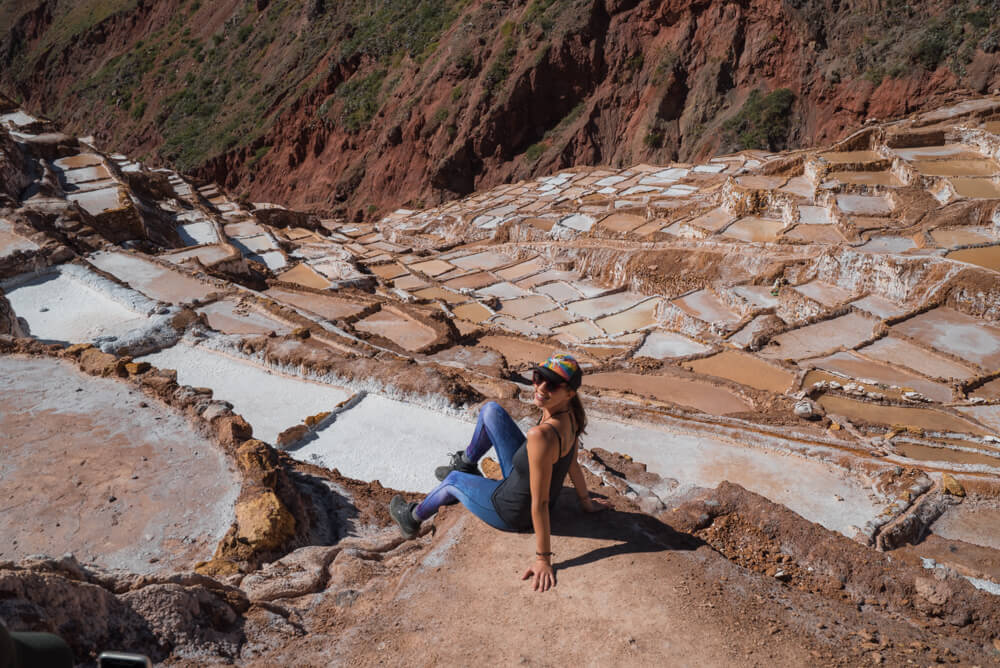 They did not disappoint in person. There are thousands of pools of salt all along a hillside that opens up into the Sacred Valley, again left behind by the Incas, and still very much in use today. Workers manually scrape out the salt on the pond surfaces and are hard at work as the tours of the mines take place. It's amazing to see an Incan creation that's still in use for its original purpose.
6. Sacred Valley Via Ferrata and Zipline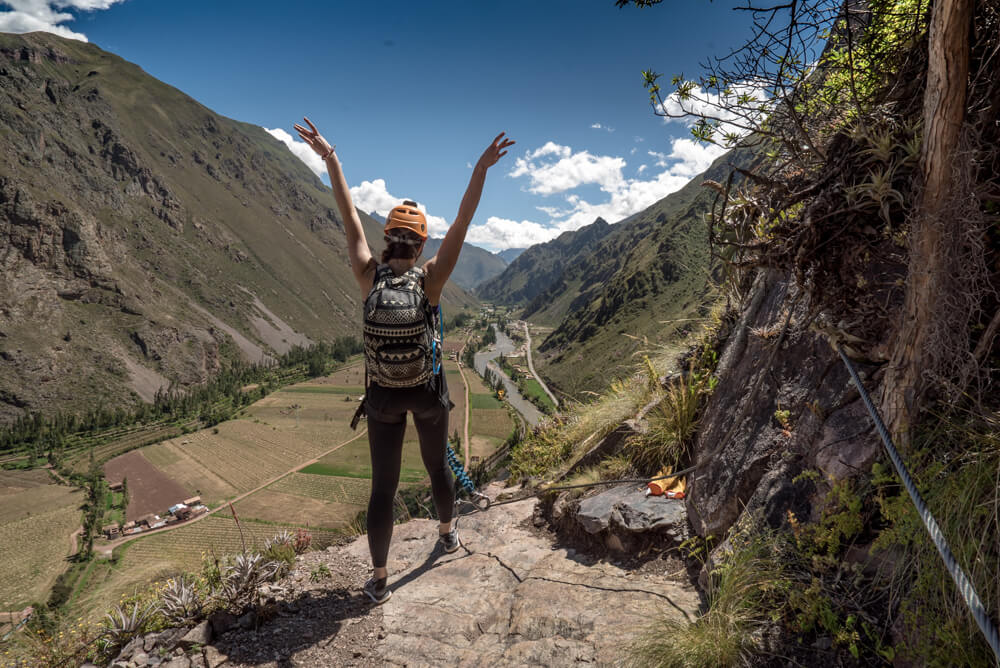 For a more adventurous experience in Cusco, you can experience the Sacred Valley by seeing it from above, carried by your hands and feet.
I'm not going to sugarcoat it, the via ferrata, which is a clipped-in rock climb on cables and wire rungs on the rock face, can be intense. It's vertical, takes upper body strength, and in parts, a bit of courage too. That said, our whole group of 15 made it up, and though it was the first time most of them had done anything like it, the overwhelming response was that it was an amazing sense of accomplishment. The best part is you get to zipline all the way back down after.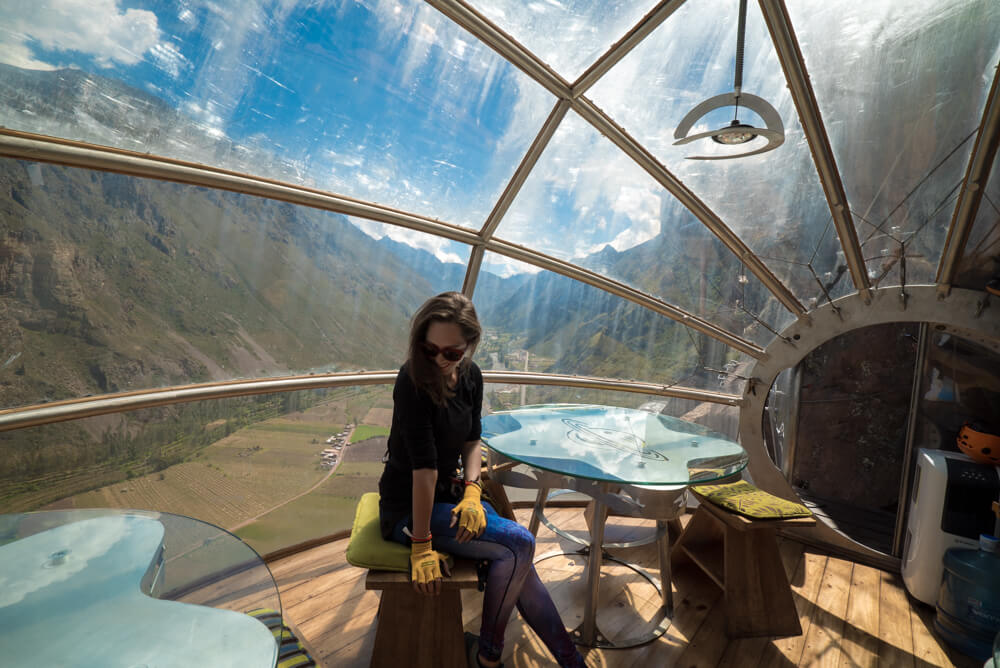 You can also book the sky lodges at the top for lunch, or even an overnight. It's pricey, and I'd hate to have to wake up in the middle of the night to need to clip in and climb to use the bathroom, but it would absolutely be a unique experience! Book it here.
7. Rainbow Mountain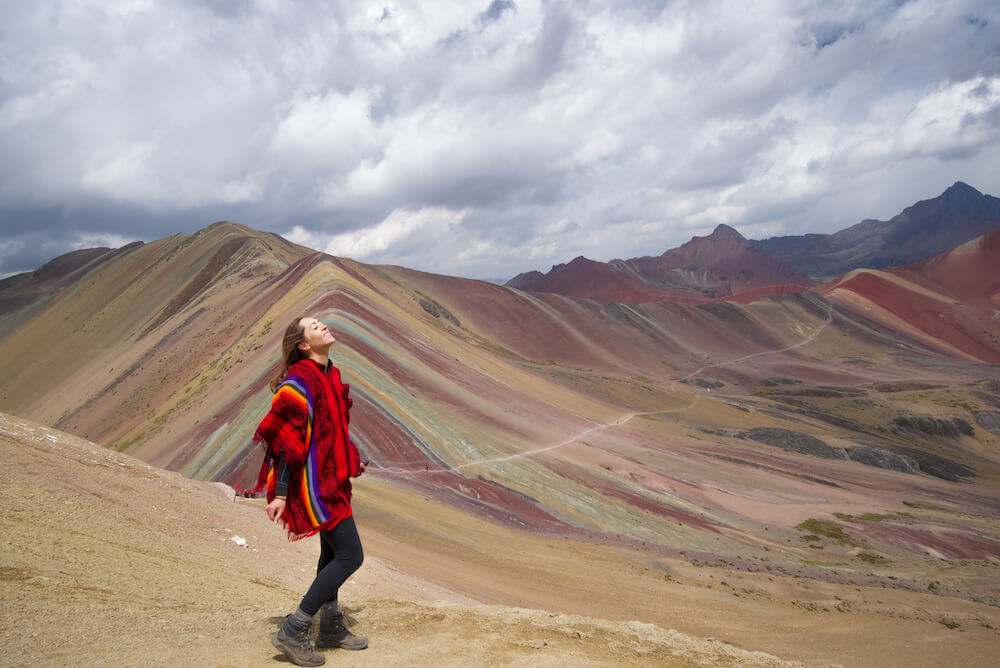 The Rainbow Mountain, Vinicunca, or Montaña de Siete Colores, has recently exploded in popularity after becoming insta-famous a few years ago. Mineral deposits on the famous mountain itself, and most of the surroundings, have made it an incredible explosion of colors in all directions.
I wondered if it would look as cool in person as it does in photos, and it does! For the benefit of anyone reading this, I did not enhance the colors here. It really looked like that.
It's worth a day trip, however I urge you to do this towards the end of your Cusco experience once you're already acclimated. The hike starts out over 4000 meters and ends at 5200 meters (over 17,000 feet) above sea level. I couldn't do any more than slowly walk up, even though it was only a gradual incline for most of it. I felt the altitude the entire way, and this was after hiking the Inca trail in the preceding days.
It's a 3-hour drive each way from Cusco, and most people join a tour to get there which you can book for cheap in town, or book a full-day tour ahead of time online. It's also possible to hire a horse for 60 soles to bring you most of the way up, which half of my group did and I would recommend if you're worried about the altitude. But do try to get all the way to the top, it's an amazing view! Here are a few more essentials to know.
8. Humantay Lake Hike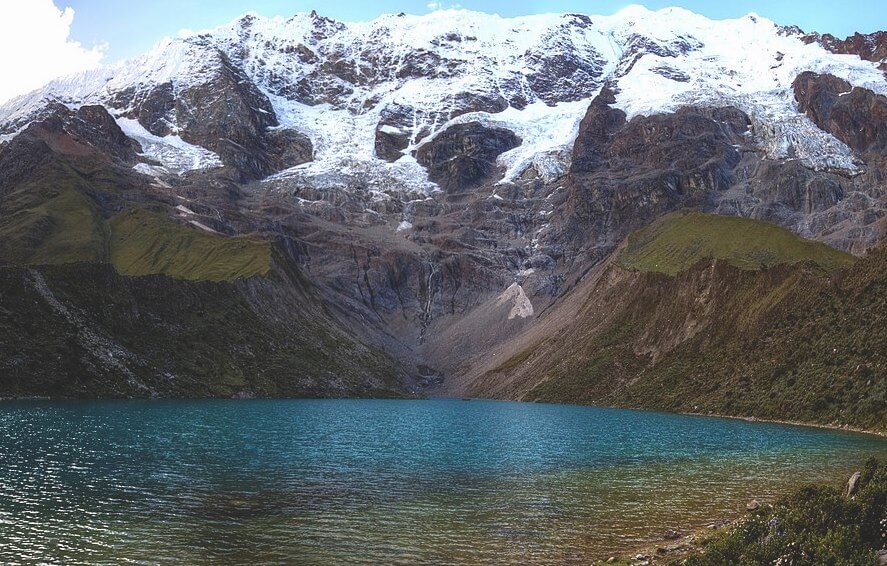 This gorgeous lake is what you'll see on day one of the Salkantay trek, should you decide to do it, or it can be done as a day trip from Cusco. The drive from town takes about 3 hours, and most trips pickup around 3am. The climb is steep in parts, but the end reward of Humantay peak is a worthy reward.
The hike is 7km (4 miles) in length, but most of it takes place over 4200 meters. Acclimate for this one, too! You can book it here.
9. Inca Trail to Machu Picchu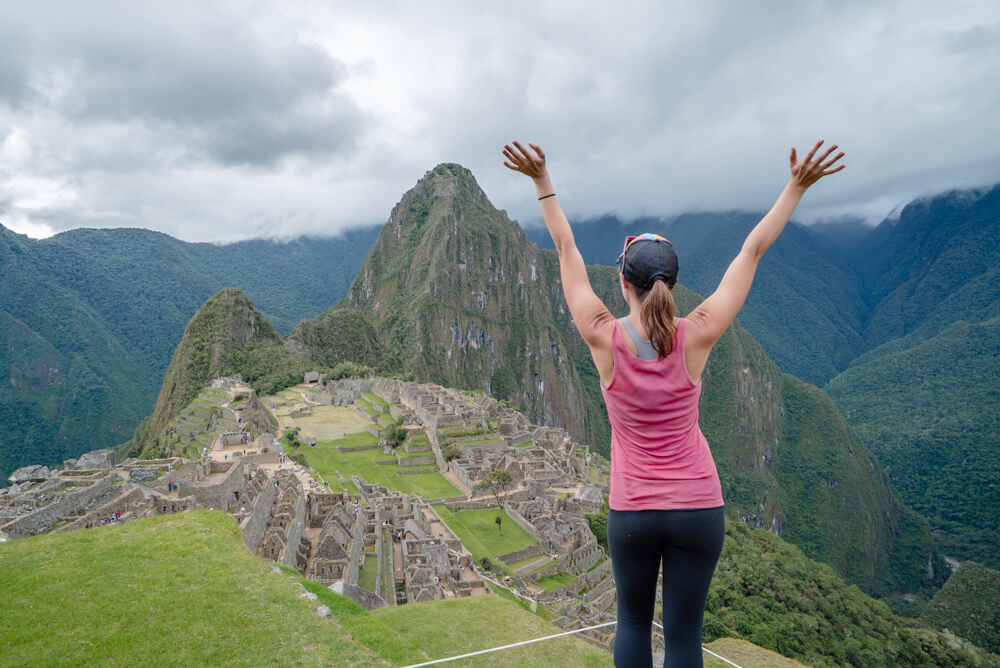 I left the best for last here, because we all know that everyone heading to Cusco, Peru has one thing on their minds: Machu Picchu.
It's incredible in person, and very much worth the effort to get there. I highly recommend hiking the Inca Trail in, as there are many other gorgeous ruins along the way. It's also an amazing feeling to hike in the way that the Incas did, on a trail that was built by them and is still 85% intact in its original form.
However if that's not your thing, you can also take a day trip from Cusco, or spend the night in Aguas Calientes, the town at the base, and take a bus up for sunrise. Alternatively, check out the Lares or Salkantay treks if you can't get permits for the Inca Trail.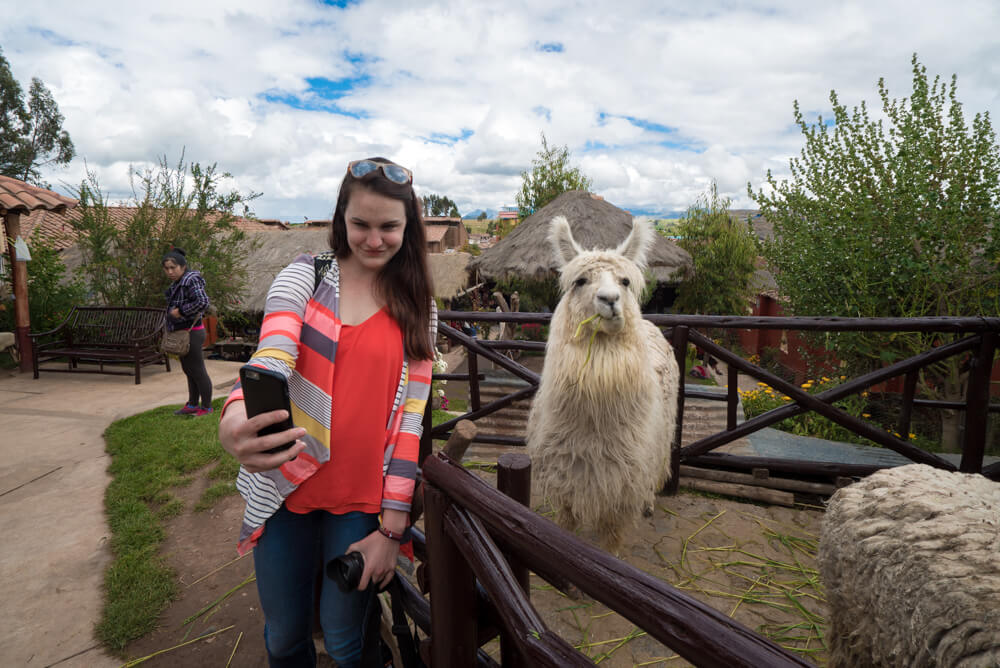 Those are the best things to do in Cusco, Peru. I hope this guide helped you to narrow down some of the coolest activities, and gives you a wide range of adventures to choose from.
And don't forget to shop for a rainbow poncho in the markets – then you can match Rainbow Mountain too!
*Some of the tour links in this post are affiliate links. Any purchase you make helps to support this site at no extra cost to you. Happy travels!