After the December holidays, tourism slows down throughout the US, making January a fantastic time to explore a new place. Prices are generally lower, meaning you might be able to snag a great deal on accommodations and flights.
When deciding where to travel this January, consider whether you want to embrace a wintry wonderland along with its freezing temps, or head somewhere a bit warmer for a break from the cold. This list has a bit of each, including beaches, uncrowded national parks, nippy cities, and more:
Off the Mainland
1. Big Island, Hawai'i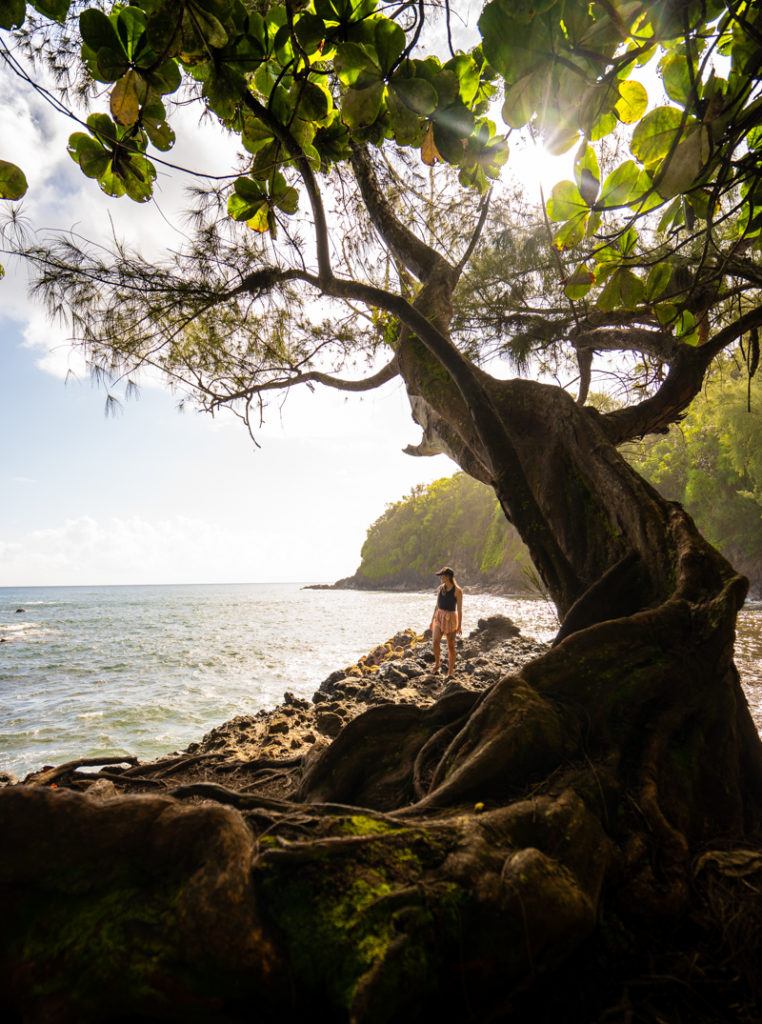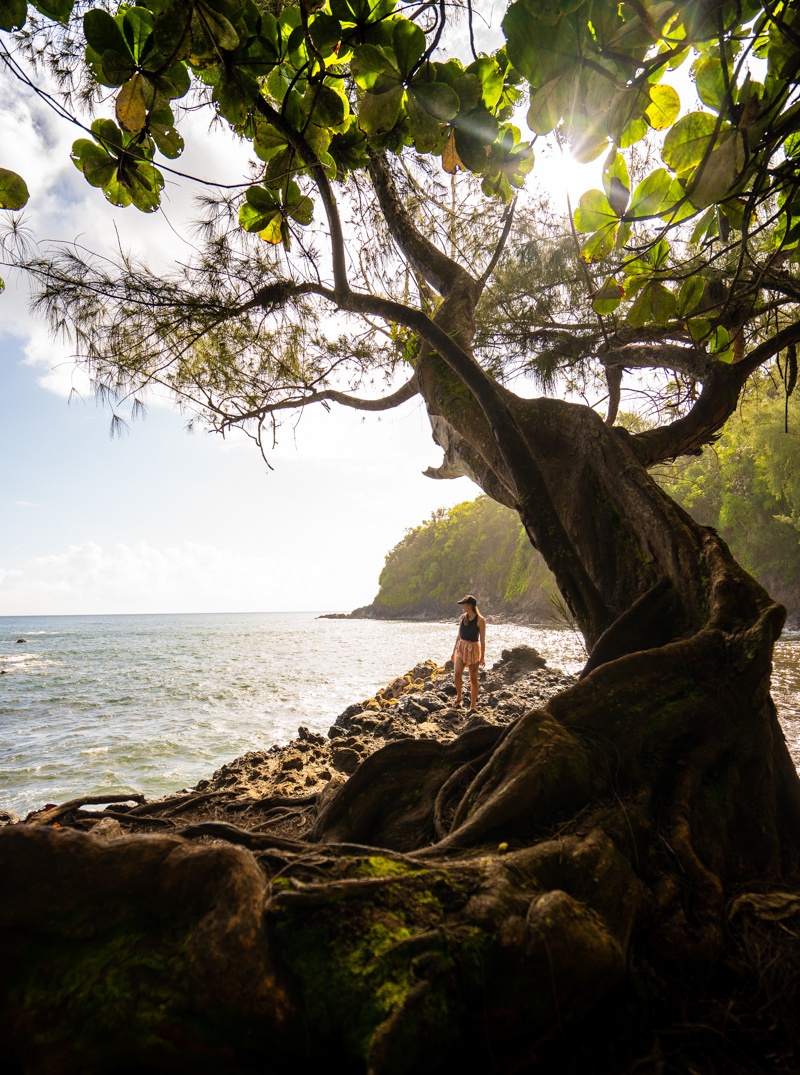 If you tend to get the winter scaries and are looking for the perfect tropical destination this January, there's no better place than the Big Island of Hawai'i. Not only does the Big Island have some incredible beaches and places to stay, but there are also some fantastic snorkeling spots and gorgeous hikes as well (here's a full itinerary).
The Big Island is home to a diverse ecosystem that offers visitors an incredible variety of scenery. From the beaches and the mountains to waterfalls to lookout points, it has it all. It's also a hub for spiritual and transformative experiences.
So, why the Big Island in January? First of all, escaping the frigid temperatures of winter is an enticing proposal. (You won't be the only one with this idea though, as winter is one of the most popular times to visit Hawai'i. Compared to November and December, however, January is a bit less crowded.) There's also less rainfall that month, so it's just right for all the outdoor activities you can do. Plus, humpback whale season is also in full swing this month, giving you another reason to go.
2. Fairbanks, Alaska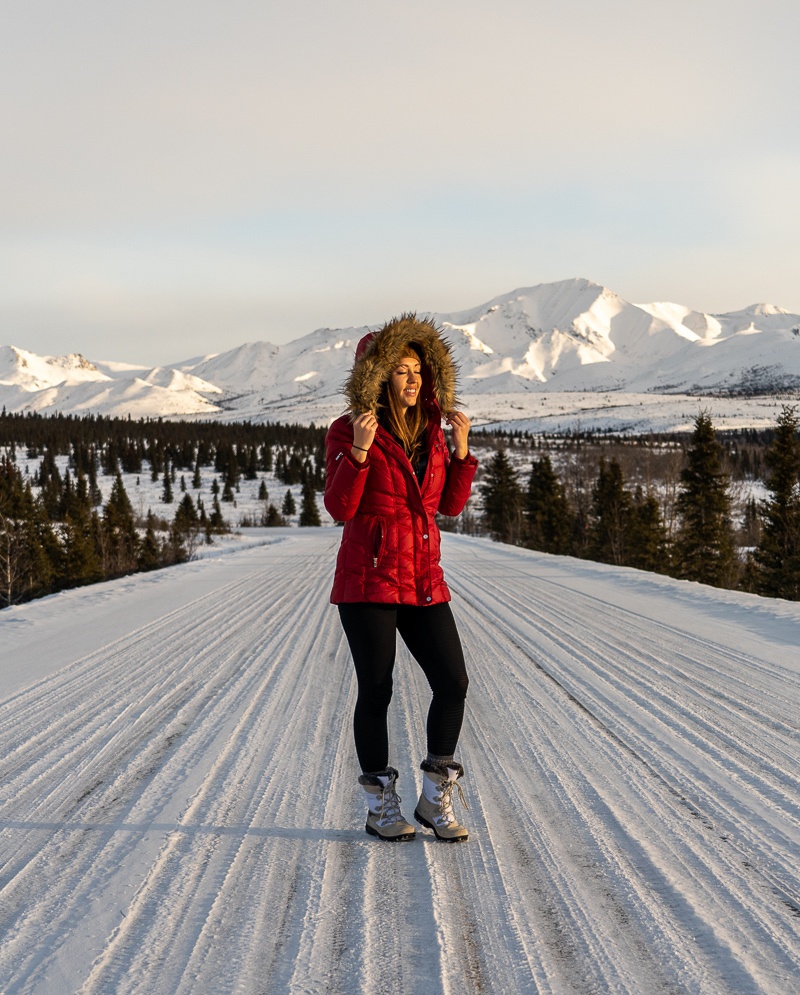 It might sound completely bonkers to go to Alaska in the winter, but hear me out (or check out our Alaska guide). If you don't mind bundling up and braving the cold, Fairbanks is an incredibly magical place in January. During this time, there's a chance you can catch a glimpse of the aurora borealis, aka the northern lights. Plus, it's a fantastic time to check out the Chena hot springs and go dog sledding.
In Fairbanks, you can fully immerse yourself in an icy wonderland. Check out the Aurora Ice Museum to see some spectacular sculptures, or embark on an epic snowmobiling adventure. There's plenty to do in Fairbanks this January for anyone who wants to fully experience Alaskan winter in all its snowy glory.
West
3. Olympic National Park, Washington
There's a lot to love about winter in the PNW. The moody coastline, sparkling trees heavy with newly fallen snow, and white mountain peaks are all features of Olympic National Park in Washington during the month of January. Although some parts of the park are closed in the winter months, most of it remains open to explore.
If you're hoping to get out and about, there are plenty of hikes in Olympic National Park to choose from. One of them is Hurricane Ridge, where you can go snowshoeing, skiing, tubing, or snowboarding. The coastal hikes are also great in the wintertime, as you can easily walk along the shore, like Rialto Beach. Just make sure to go during low tide, as the winter waves can be treacherous and unpredictable during high tide. Check out other national parks in Washington here.
4. Crater Lake National Park, Oregon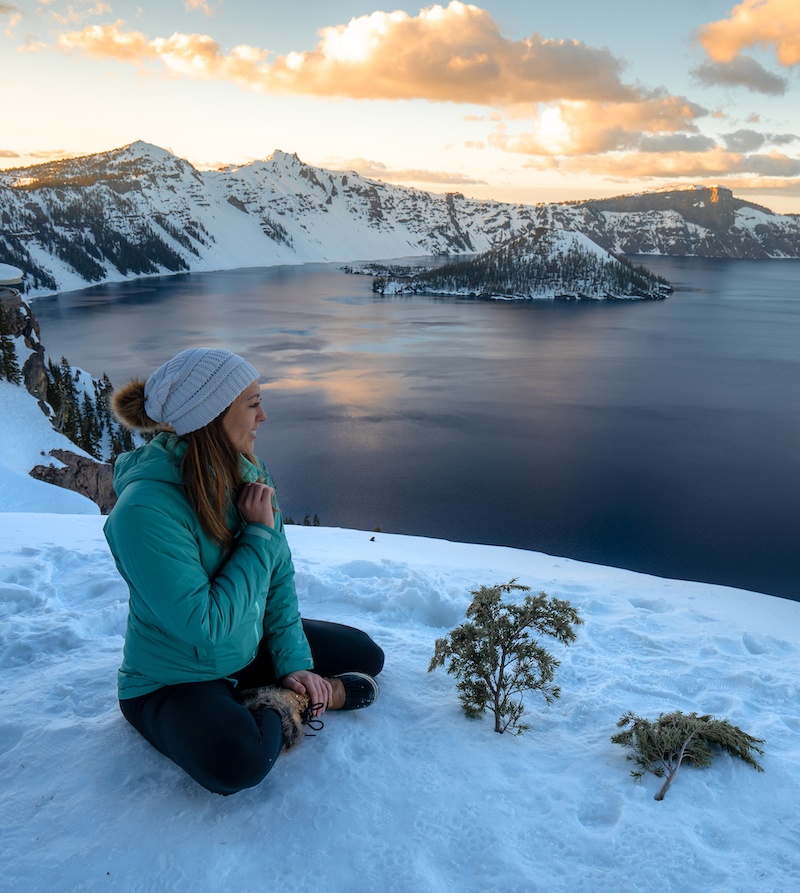 Crater Lake in Oregon is a magnificent site any time of year, although the snowy weather of January makes it extra special. From cross-country skiing to snowshoeing, sledding, snowboarding, and snowmobiling, there are plenty of winter activities to enjoy here. Although this area gets more snow than most other places in the US, the park remains open throughout the winter months.
There's a chance that you may encounter some road closures if there's heavy snowfall, which will make it difficult to impossible to reach the lake itself, so make sure to check weather conditions before you depart. If you are able to make it to the rim of the majestic lake, the wintertime view is nothing short of spectacular.
5. Mammoth Lakes, California
The Mammoth Lakes region in California is one of the state's most popular destinations for skiing. However, there's much more to do in Mammoth Lakes in the winter. Most notably, checking out the hot springs here is a must in January. When there's snow on the ground, they are extra steamy and even more beautiful than in the warmer months. Plus, they're not as crowded during this time of year, so you'll have a better chance of getting to soak solo.
Within Mammoth Lakes, some of the best spots in January are Convict Lake for a gorgeous view of the mountains reflected on the water, the Hot Creek Geological site for a magical steamy scene, and Mono Lake for a truly unique landscape and salty water that doesn't freeze. Most places will be quite snowy this time of year, so pack snowshoes for easier access.
6. Death Valley National Park, California & Nevada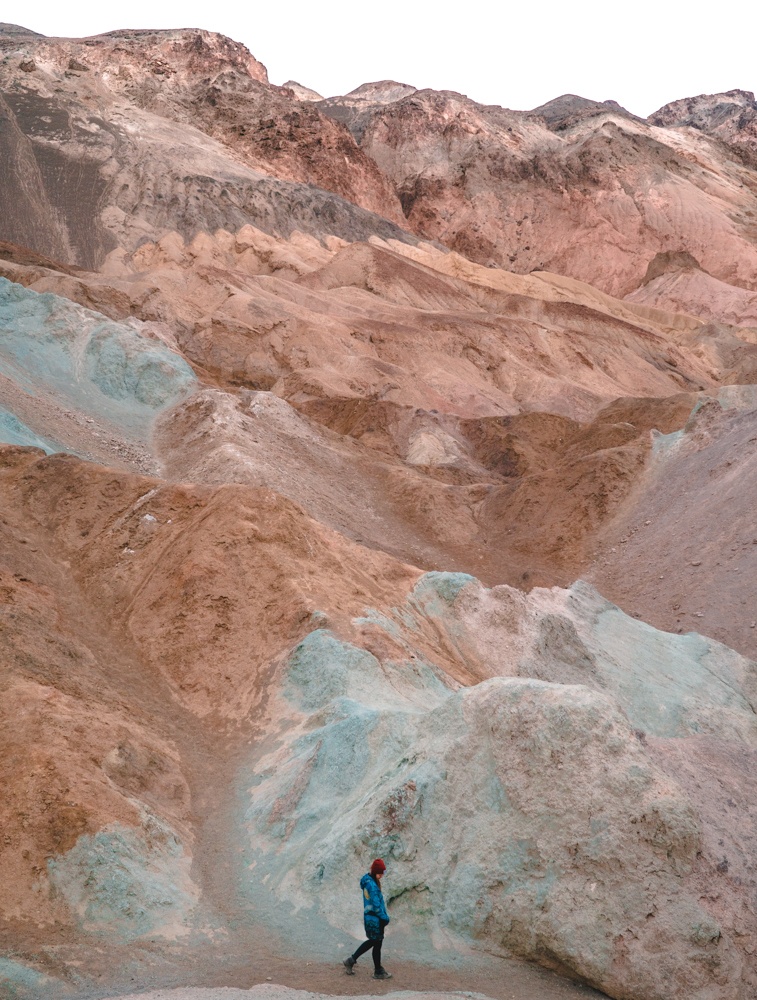 The California deserts are ideal in the winter months, especially in January, when the mild temperatures make exploring more accessible — in the warmer months, some spots like Death Valley are simply too scorching to hike through safely.
The desert landscapes in Death Valley National Park are almost otherworldly. From the subtle color spectrum of the Artist's Palette to the salty Badwater Basin and the smooth Mesquite Flat sand dunes, there is plenty for nature lovers to enjoy in Death Valley. The most popular trek in the park is the Golden Canyon hike, which is great to do in the winter, because it's the only time of year when the heat isn't completely overwhelming.
If you're thinking of heading to Death Valley this January, check out this guide to finding the best places to stay and camp in and around the park.
7. Lake Tahoe, California & Nevada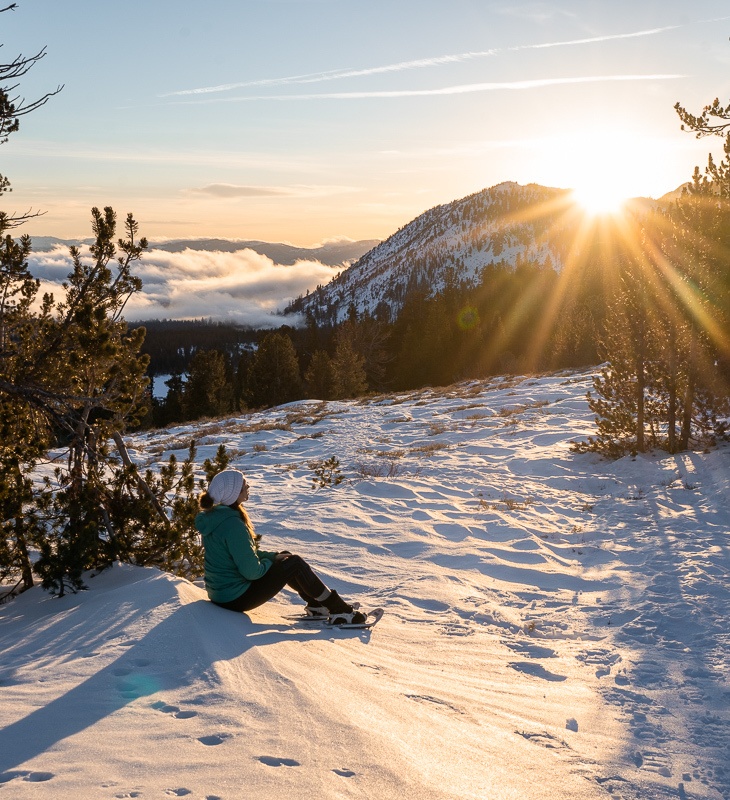 If you thought Lake Tahoe was perfect for summer, you're in for a treat when you see how much there is to do here in the winter. January in Lake Tahoe is ideal for travelers who adore outdoor activities like skiing, snowshoeing, snowmobiling, sleigh riding, dog sledding, ice skating, photography, and more.
The weather is cold, with highs barely reaching the mid 40s, so prepare yourself with plenty of warm layers, so you can fully embrace Lake Tahoe's beauty and outdoor activities.
Lake Tahoe is shared by both California and Nevada, and has two distinct regions: North and South. North Tahoe is more laid-back and has less development overall, making it better for January travelers who want to escape and connect with nature. South Tahoe has more accommodations and restaurants to choose from, but you might find the ski crowds there. (Click here for the best boutique hotels in Lake Tahoe, and find all our Lake Tahoe articles here.)
8. Kirkham Hot Springs, Idaho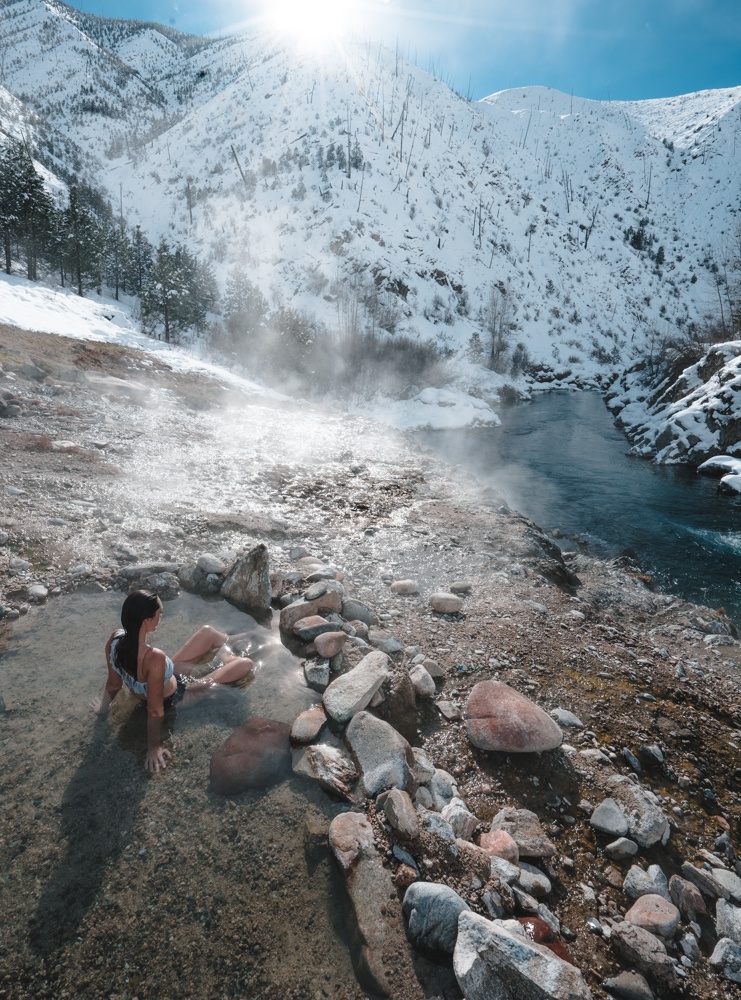 In case you can't tell, I'm a big fan of hot springs in the wintertime. There's something so soothing about dipping into a hot pool when the outside air is frigid, with steam rising up from the water so beautifully. Some of the best hot springs in the USA are in Idaho, and Kirkham Hot Springs is a strong contender for the very best of all.
Kirkham, Idaho, is relatively uncrowded in the winter months, which makes it such a great spot to visit in January, as there's a chance you could have the springs to yourself. The pools sit right next to a flowing river, with snowcapped mountains in the background. The scenery alone is a beautiful sight, but being able to admire it from a steaming natural pool makes it even more idyllic.
9. Moab, Utah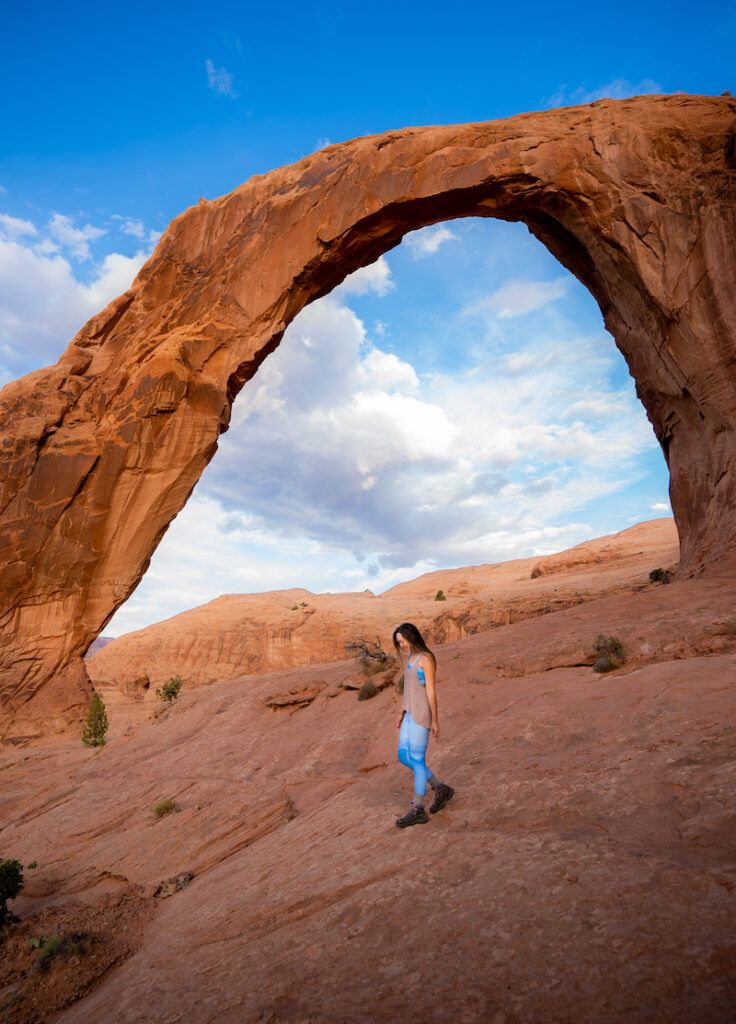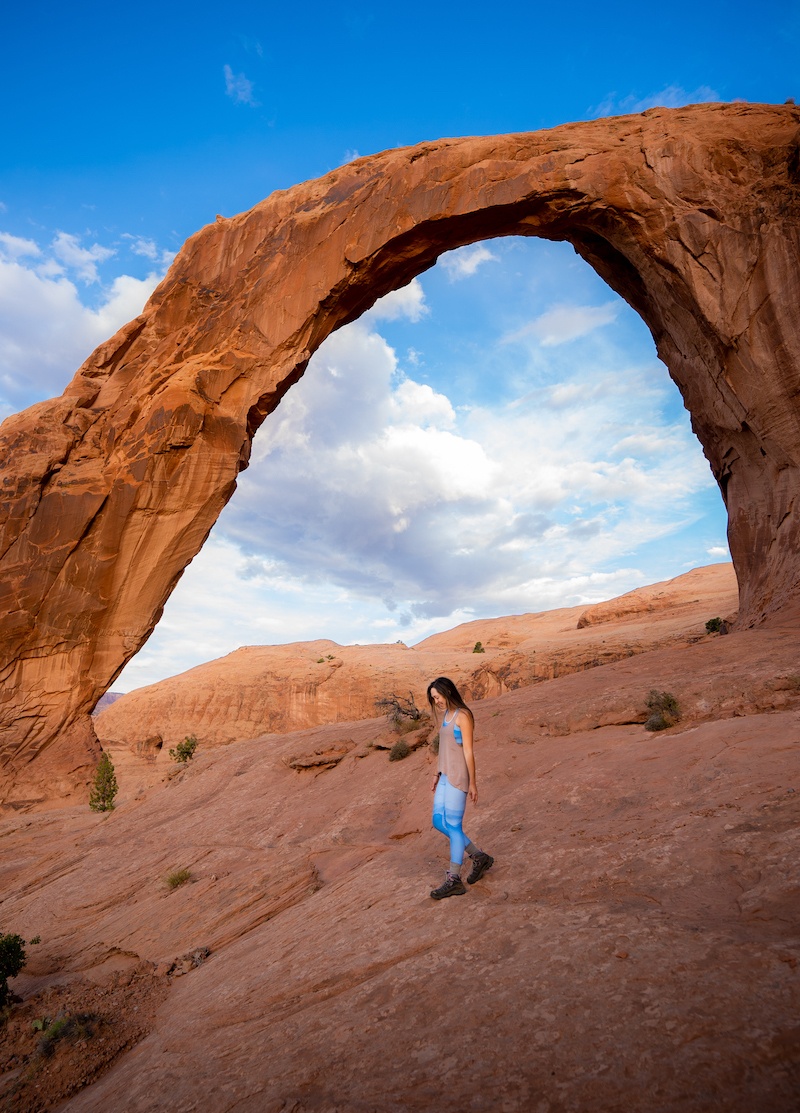 If you've been dreaming of seeing Arches or Canyonlands National Park but are discouraged by the thick crowds of high season (March through October), consider going in January. Winters are cold in Moab, Utah, with highs in the 40s and lows in the 20s, but the potential of having beautiful rock formations to yourself and lower rates on accommodation might be worth it.
There's plenty to do and see in Moab, such as taking in the iconic Delicate Arch in Arches National Park, catching a sunrise at Mesa Arch in Canyonlands, or grabbing a bite at the Moab Food Truck Park. Moab is also an essential stop on any Utah national parks road trip.
10. White Sands National Park, New Mexico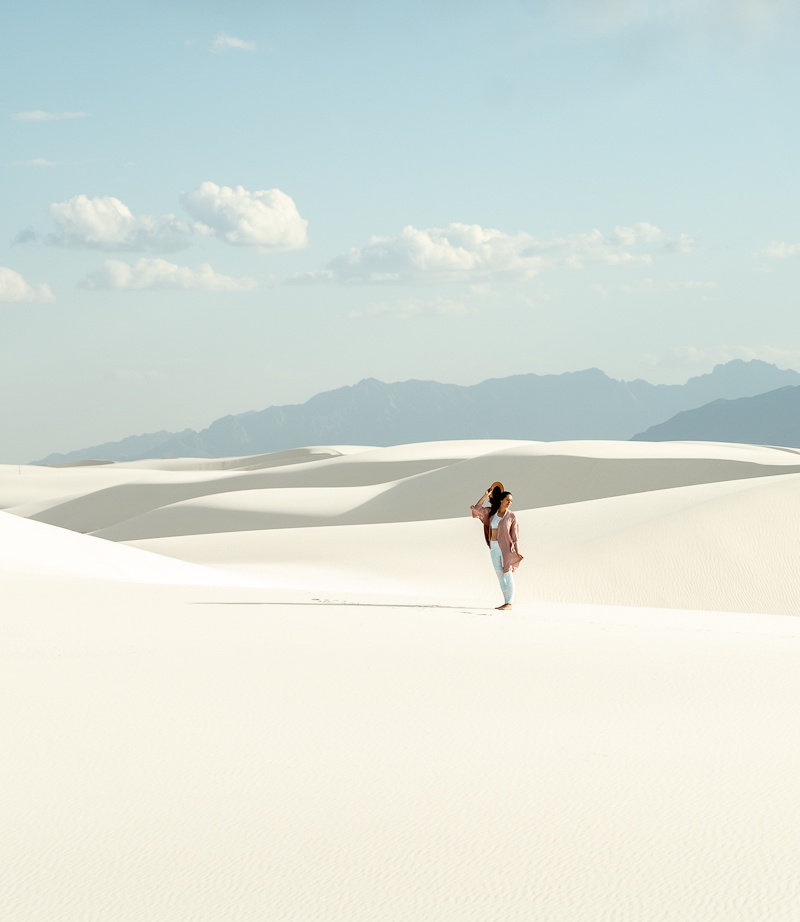 If you want to get far off the beaten path this January, there's no better destination than White Sands National Park in New Mexico. It's the world's largest gypsum sand dune field, spanninng 275 miles in the middle of the desert. The dunes here are unlike anywhere else in the US; you can even climb to the top and sled down if you'd like. Goingn in January means enjoying milder temperatures, but make sure to still bring plenty of sun protection, as there is absolutely no shade once you venture outside of the visitors' center.
Unlike most national parks that are open 24/7, White Sands has operating hours that vary from season to season. The best time to go is right before sunset, as the scenery is phenomenal when the sun goes down. Shadows cast from the dunes create beautiful patterns in the sand, and the whole place glows with different hues. This national park rarely becomes crowded in general, but January yields even fewer guests. Chances are, you'll get a whole sand dune to yourself! Find out everything you need to know about visiting White Sands National Park here.
11. Albuquerque, New Mexico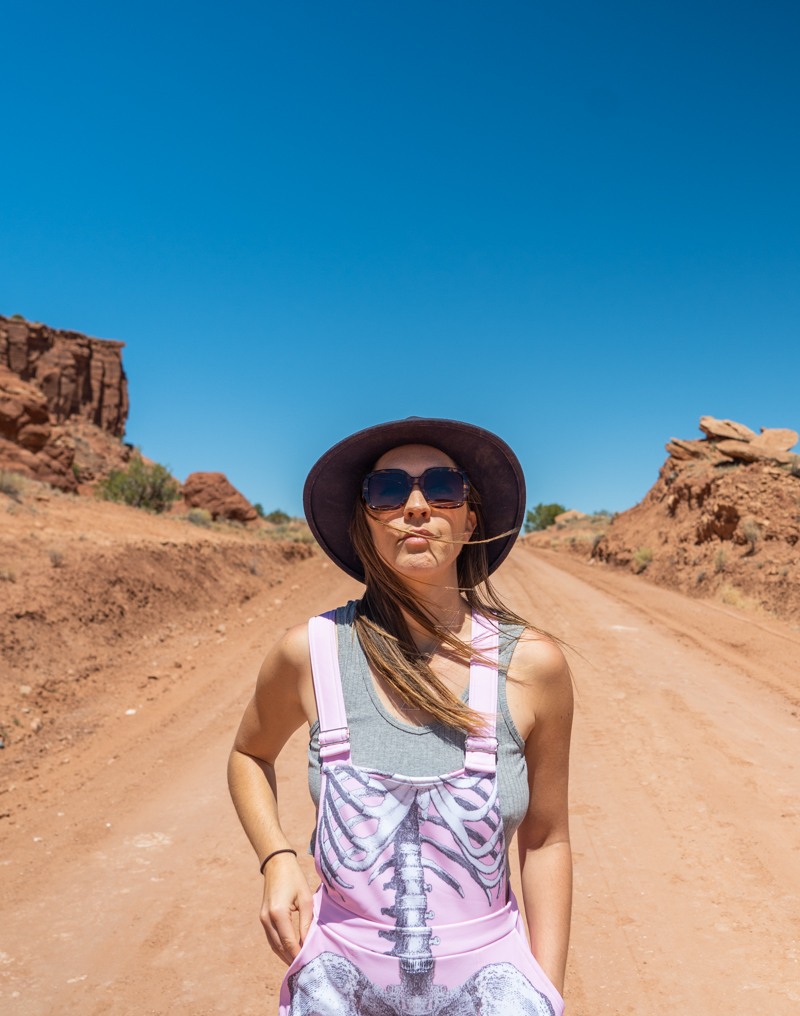 If you're taking a road trip through New Mexico, chances are you'll start in Albuquerque or at least pass through. This quirky city deserves to be a destination all on its own, however, as there's plenty to do in Albuquerque. From Breaking Bad filming locations to taking a hot-air balloon ride over the Sandia Mountains, Albuquerque is full of adventure.
Visiting Albuquerque in January is a great option for anyone who wants to escape frigid winter temperatures but doesn't mind a little chill. This month offers mild temperatures, with highs barely reaching the 50s but rarely dipping below 30 degrees. Bring some layers and you'll be good to go.
12. Breckenridge, Colorado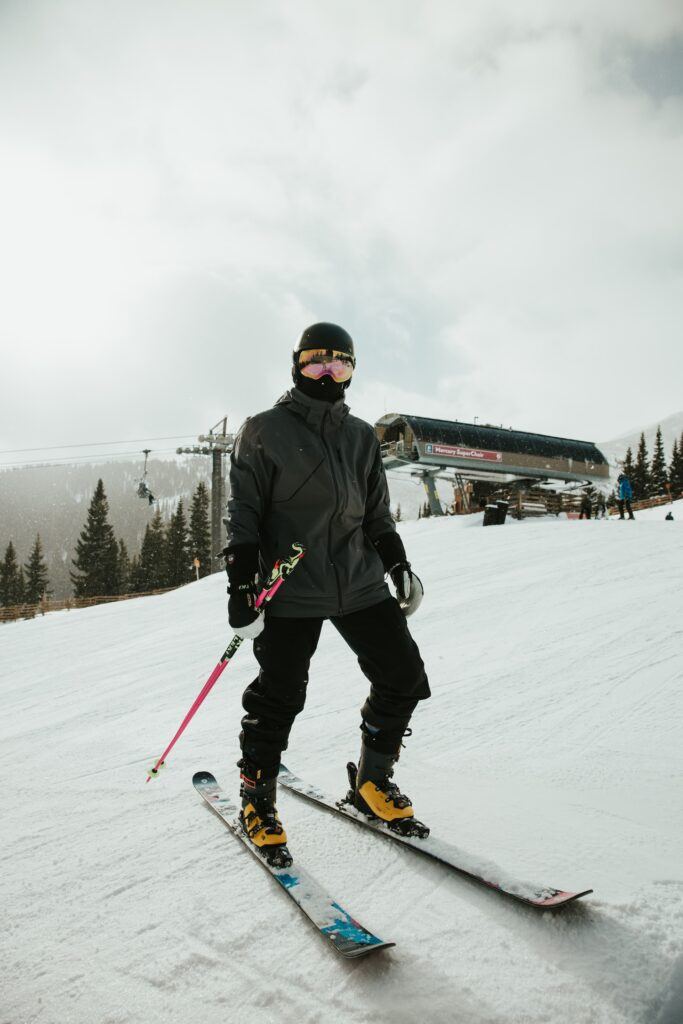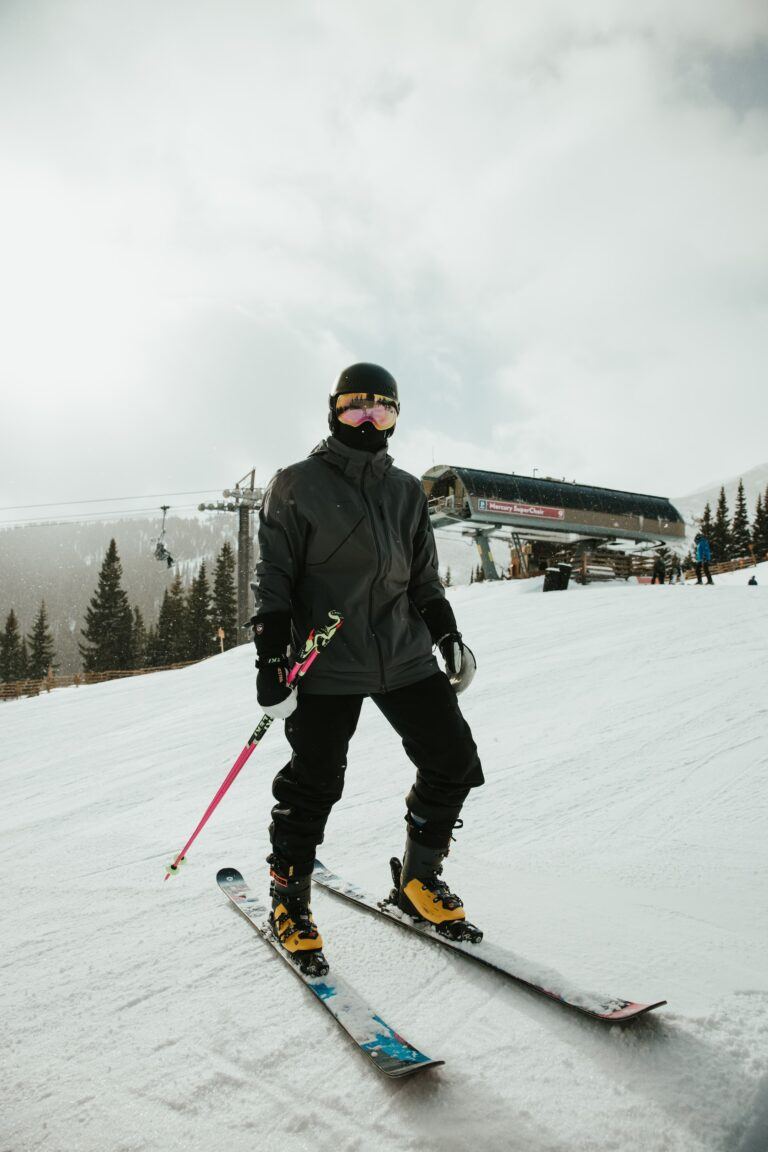 This is one for those of you out there who truly want to embrace winter and all the outdoor activities that you can do in the snow. Breckenridge, Colorado, is one of the USA's most prominent ski towns, so it's no surprise that January is the ideal time to visit. Sure, it might be a bit crowded, but the sunny skies and abundance of events this month make it worth it.
One of the best winter events in Breckenridge is the International Snow Sculpture Championships at the end of January. This month also sees the most snowfall of the year, which makes it a great time for skiing, snowshoeing, sleigh riding, dogsledding, snowmobiling, and more.
Midwest
13. Chicago, Illinois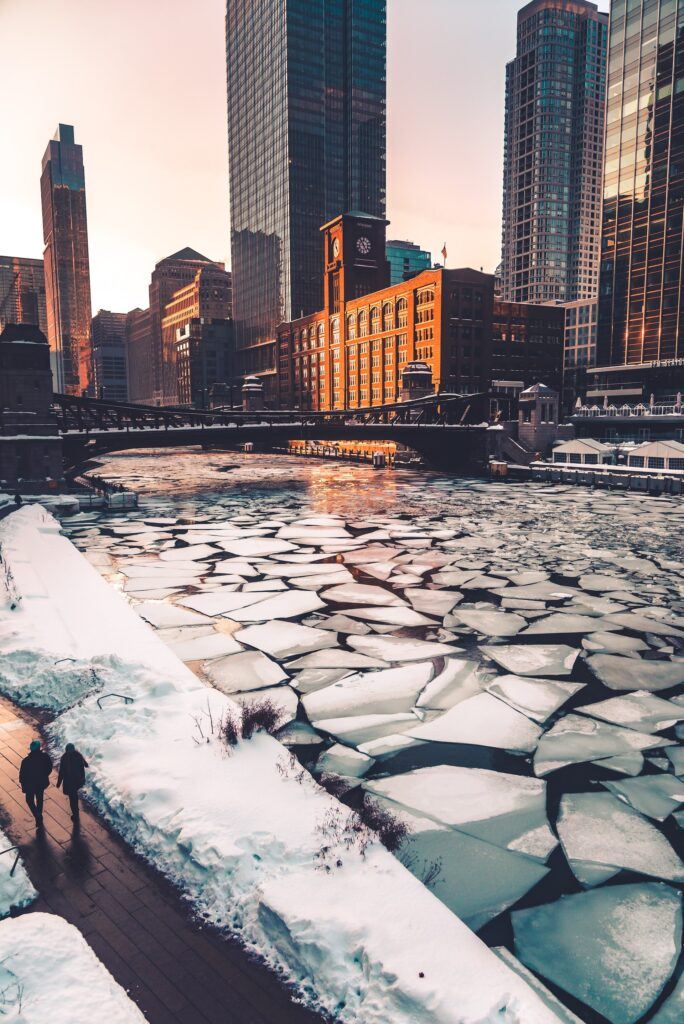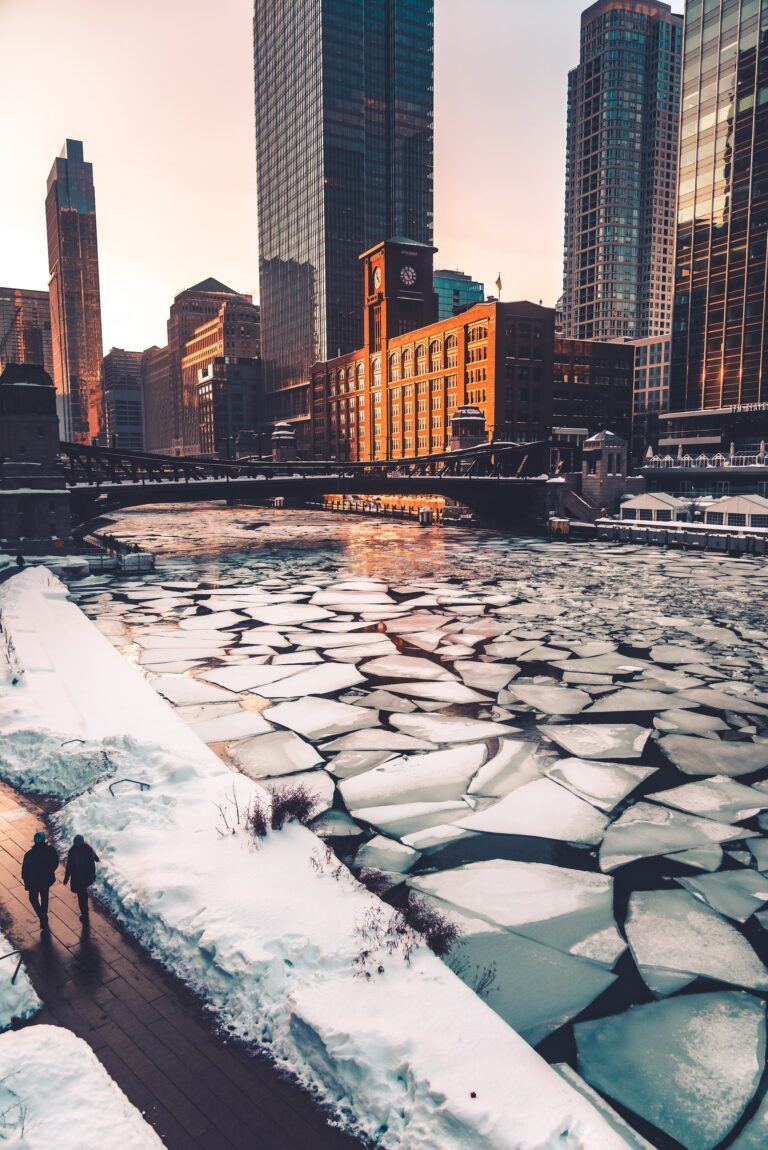 You might think I'm insane for adding this, but Chicago is my hometown, and I think there's something special about every season here. Not convinced? Although summertime in Chicago, Illinois, is exciting and the weather is fantastic for outdoor activities, visiting the Windy City in January is perfect for grabbing a deal on hotels and visiting world-class museums (some are even free!).
Chicago winters are brutal, but if you're prepared for the cold, it doesn't have to be such a deterrent. Wear plenty of warm layers and take advantage of all the amazing things to do in Chicago that are indoors. Catch a production at the Chicago Theatre, see a comedy show at The Second City, visit the Art Institute, or get your adrenaline pumping by standing on a glass platform 95 floors in the air at 360° Chicago. The options are endless for things you can do here in the wintertime, so why not take advantage of the cheapest prices of the year by visiting in January?
14. South Dakota road trip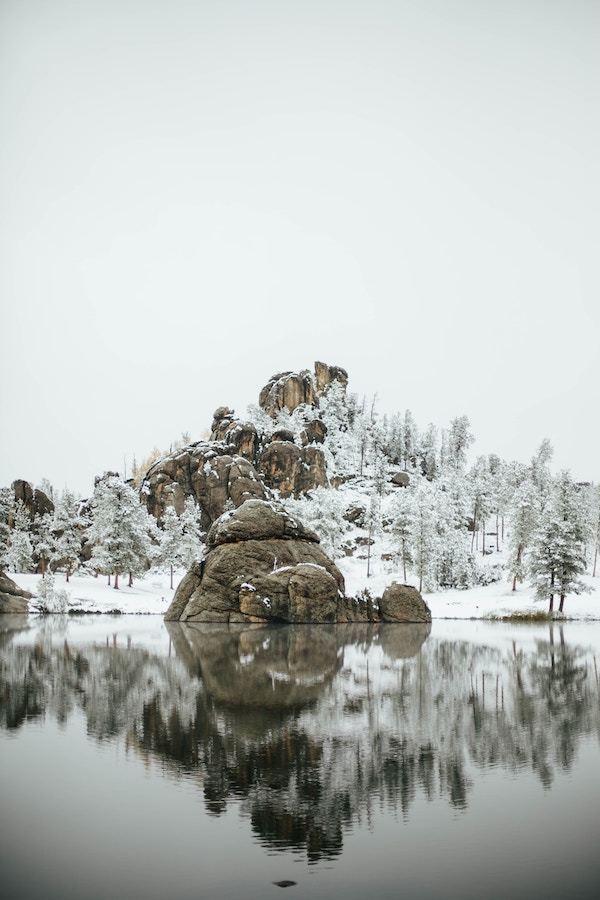 If you're going to see South Dakota in the winter, you're in for a snowy wonderland of alpine sports and activities. But if you want to see a bit of the country, the best way to do so is on a road trip. We've got you covered with this three-day road trip itinerary through all the best parts of this Midwest state. You'll stop at Sioux Falls (if you go in early January, you'll catch the Sioux Falls Winter Wonderland), Badlands National Park, Rapid City, and Black Hills National Forest, where you'll stop at the iconic Mount Rushmore.
The temperatures vary from 10 to 30 degrees F and can dip into the extremes. Though it's unlikely that you will see the northern lights in South Dakota, they have been observed here before.
South
15. Big Bend National Park, Texas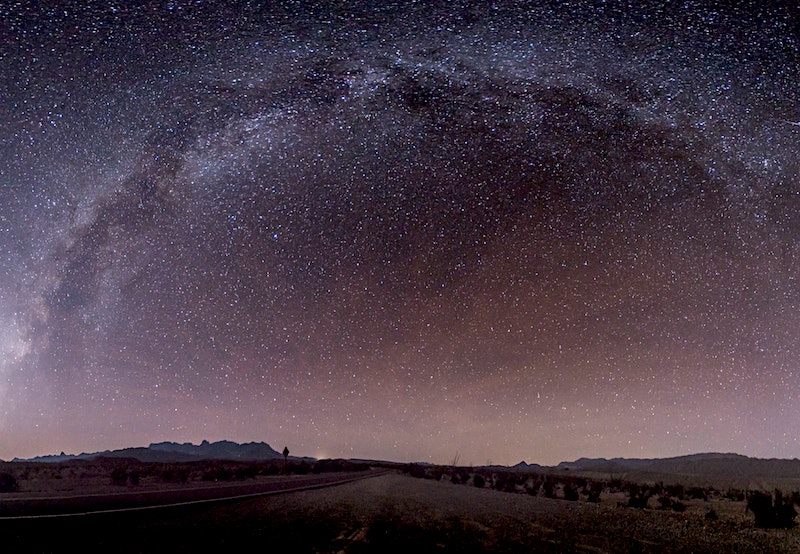 You might recognize Big Bend from other lists of where to visit in the USA by month. The truth is, there's really not a bad time to visit Big Bend National Park, one of the most underrated in the US. There are rarely large crowds any time of year, but this is especially true in January. You'll love having some solitude here, as the landscapes are delightful and the night sky is perfect for stargazing. Does it get any more peaceful than that?
Although January is the coldest month in Big Bend, temperatures still hover in the high 60s and barely dip below the 40s. That means camping is totally doable this month. With four campgrounds to choose from, you'll have plenty of options.
16. Nashville, Tennessee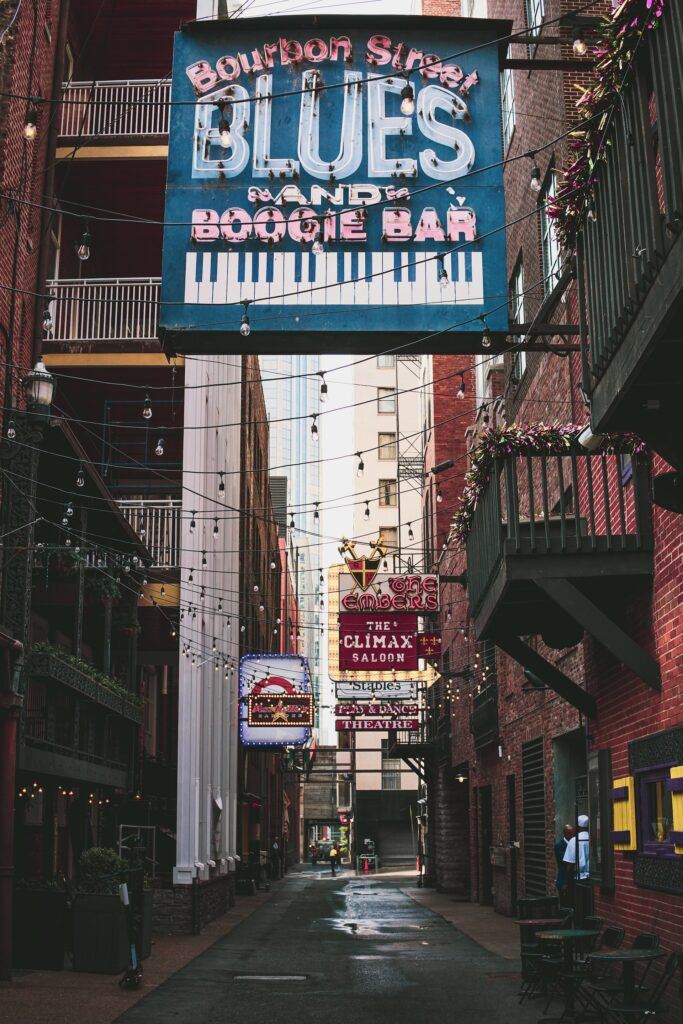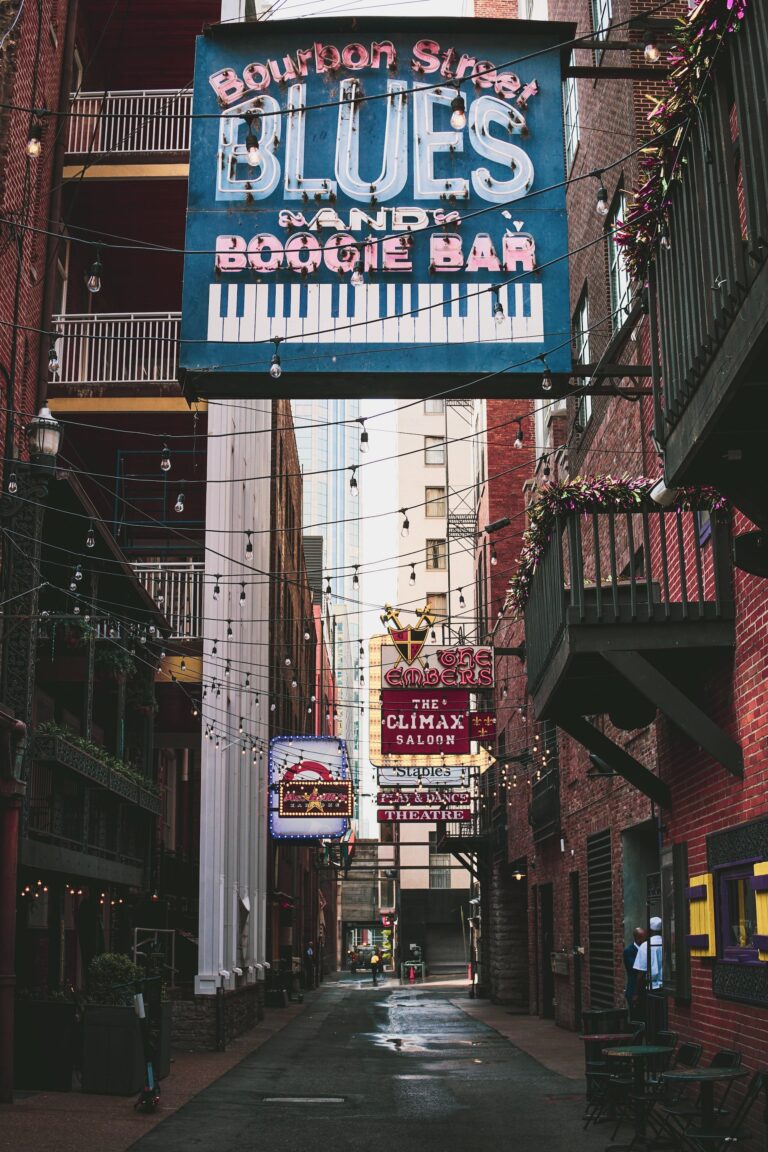 Visiting Nashville is a fantastic option for travelers looking to save money on their January vacation. Not only are there a ton of free things to do in the Music City, but Nashville also made our list of the cheapest vacations in the US because of the affordable accommodations and generous portions at restaurants.
January also marks the middle of Nashville's low season, meaning prices are even better than usual, and there's a good chance you'll get a deal on airfare as well. There may not be as many live shows during this time, and the nightlife scene won't be as vibrant, but that could be a draw for travelers who are looking to have a more laid-back experience.
Nashville winters are chilly, with temperatures peaking in the high 40s during the day and plunging to as low as 28 degrees at night. If you're coming from further north, however, this might be warmer than the January temps you're used to.
17. Louisville, Kentucky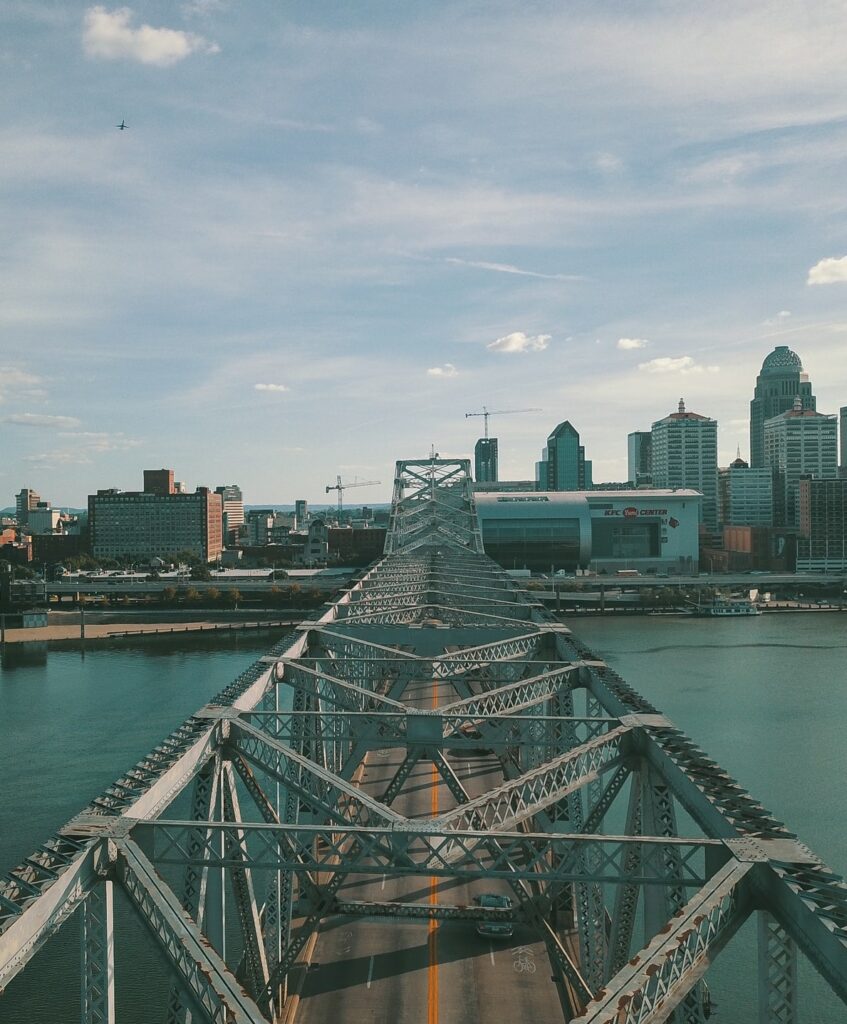 Louisville is perhaps one of the most underrated small cities in the US. Not only is there tons to do here, but the city is famous for its warm Southern hospitality and cultural diversity.
January is chilly in Louisville, but there are a few reasons why it's a great time to visit. There's an ice rink at 4th Street Live where you can go skating throughout the winter. Since holiday crowds have died down by then, it's also a great time to take advantage of the city's excellent museums, such as the Louisville Slugger Museum and the Kentucky Derby Museum. Here you can also find the Seelbach Hilton Hotel, which was a favorite place of Al Capone's. Louisville is full of interesting history like this, which you can get an earful of on a walking tour.
18. Atlanta, Georgia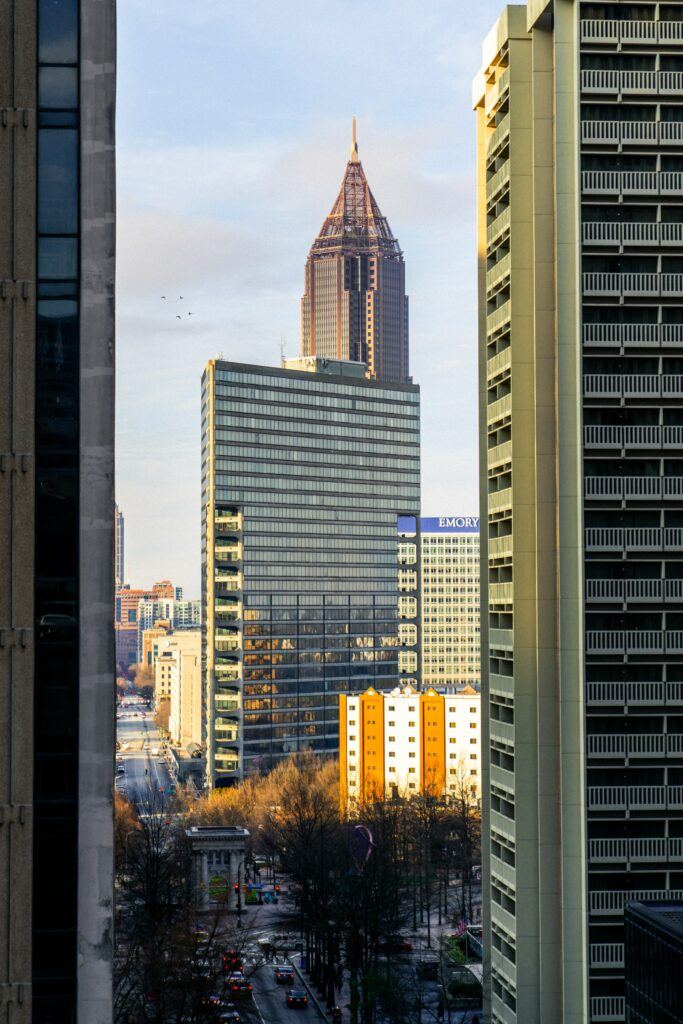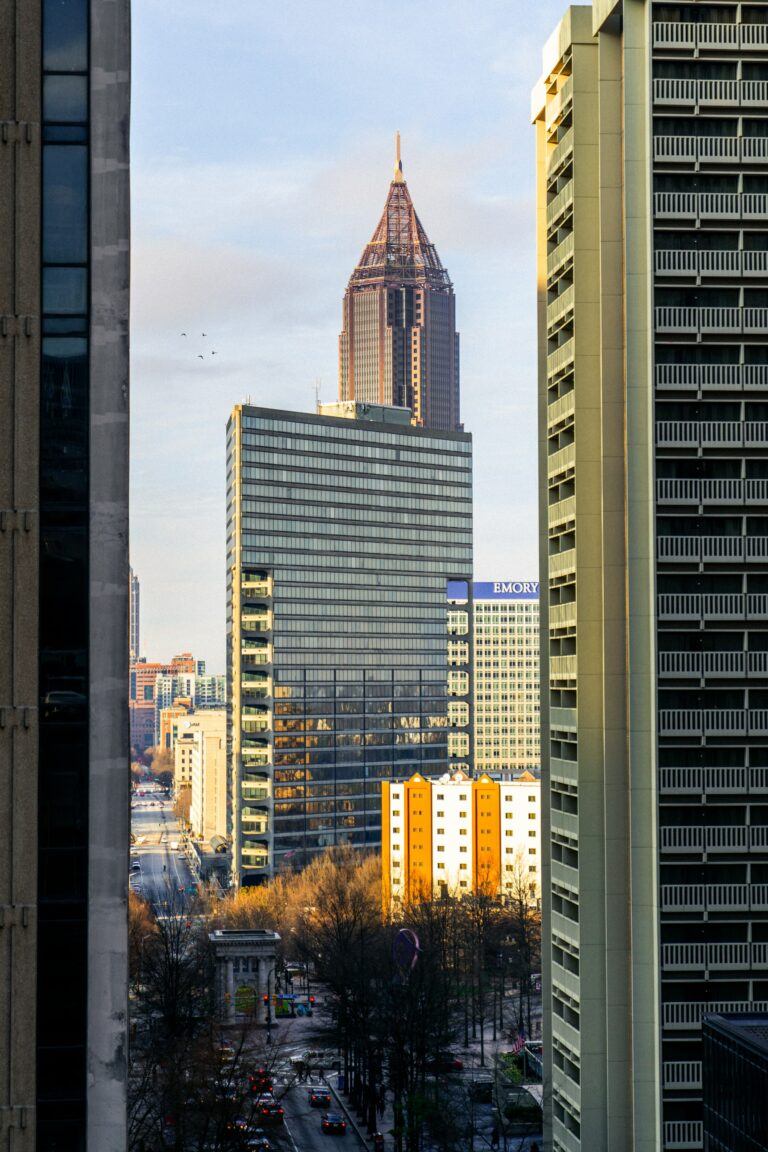 There is just as much to do in Atlanta in January as there is any other time of year. The weather here is mild, with average highs in the 50s and occasional 70-degree days. That means you can enjoy outdoor spots like Atlantic Green, the Atlanta Belt Line, and the Autrey Mill Nature Preserve and Heritage Center this month. In case you encounter rain, there are also plenty of museums and other indoor attractions, like the Atlanta Contemporary Art Museum, the Fernbank Science Center, and the Atlanta History Center.
Although the weather is a plus, January in Atlanta is extra special because of the Martin Luther King Jr. celebrations throughout the city. From the parade downtown to the festivities at the King Center, you'll see why ATL is the place to be in January. Other events include the Cathedral Antiques Show and Tour of Homes as well.
19. Charleston, South Carolina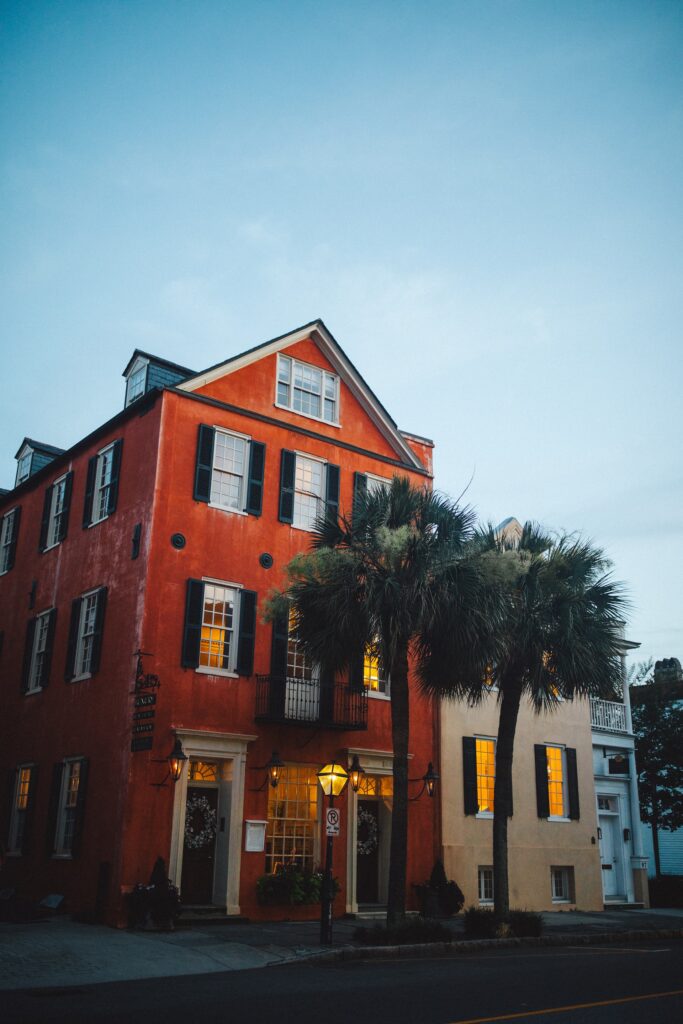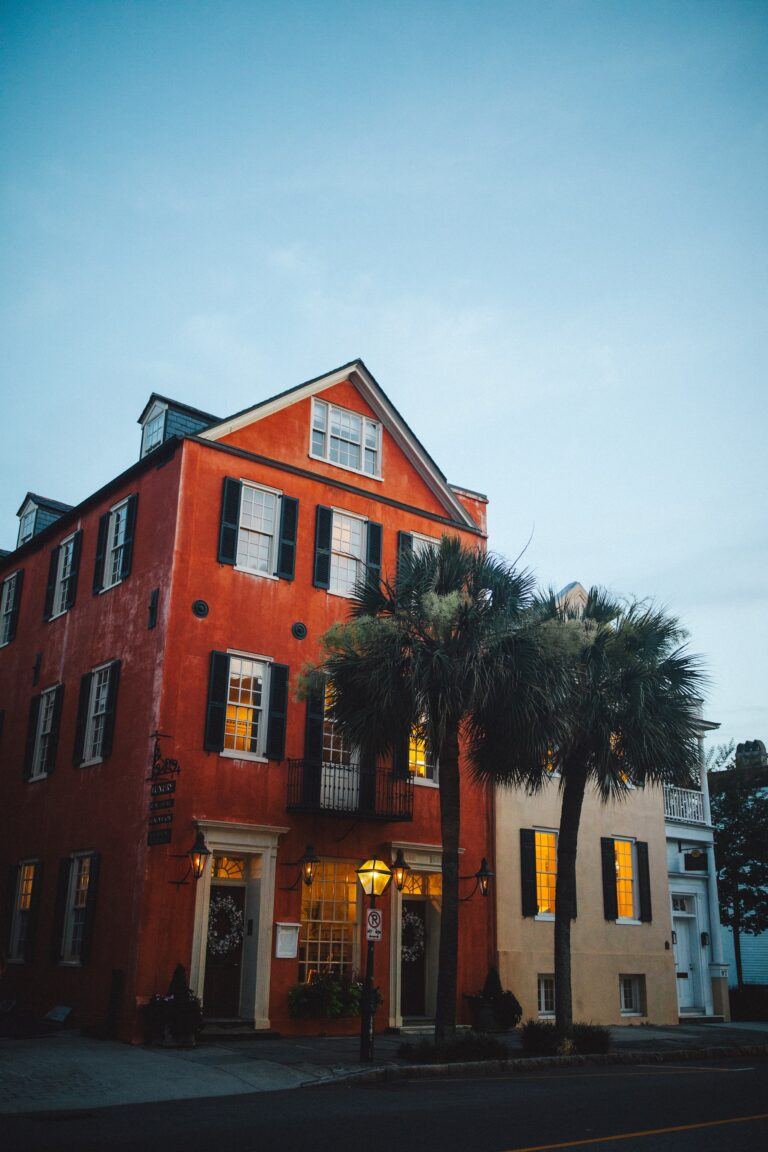 Tourism in Charleston continues to rise each year, and for good reason. This charming city is full of historical richness, amazing food, and excellent hospitality. Dare I say more? Although Charleston is booming right now, the winter months remain quiet here, making January a fantastic time to visit.
Charleston's weather this month is ideal if you're looking to escape the cold. Temperatures hover around 60 degrees, with chillier nights and mornings.
This is also the best time for foodies, as the city celebrates restaurant week in January. Even if you don't go during that week, the dip in tourism means you'll have a better chance at getting a table at popular restaurants that are usually booked up in the spring and summer months.
20. Orlando, Florida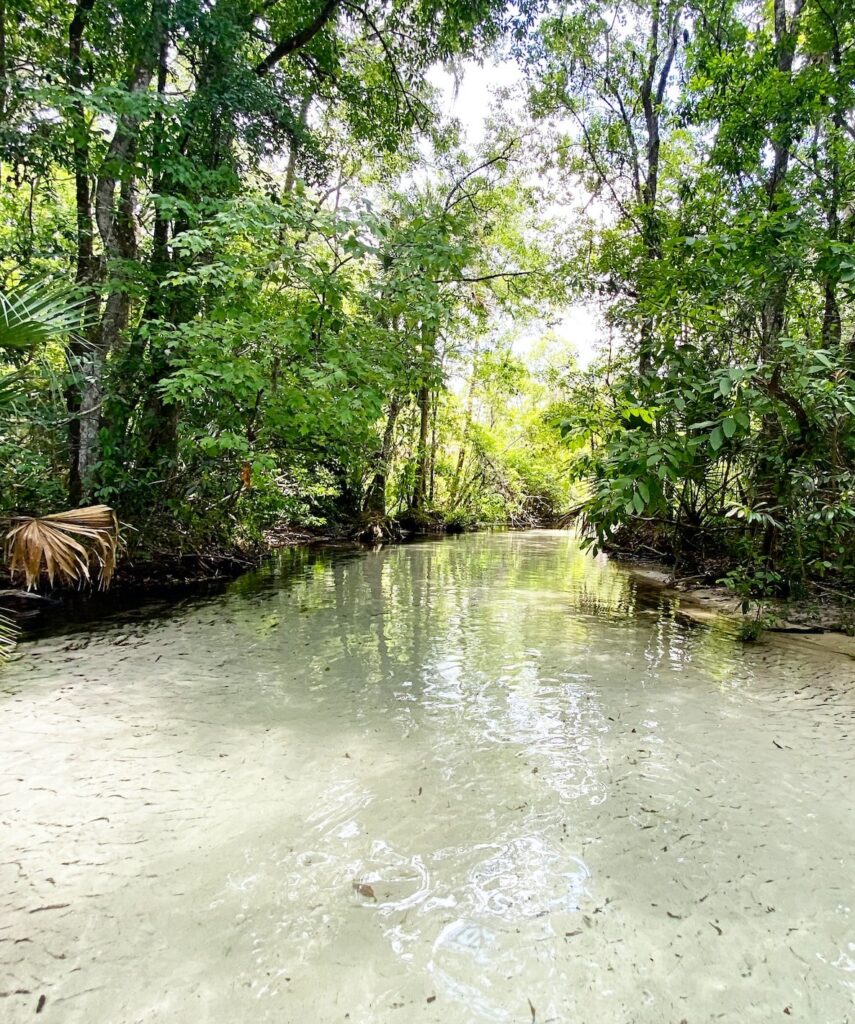 I'm here to break the news: Orlando is so much more than Disney World, especially solo! Central Florida is home to abundant natural springs with crystal-clear water, some of which look bright baby blue in the sunlight. One of the best is the Rock Springs swimming hole, just a 35-minute drive outside of Orlando. That is just the beginning of all the beautiful places there are to see in and around the city. Wekiwa Springs State Park, Seminole State Forest, and Lake Apopka Wildlife Drive are all within an hour's drive.
Since January is cooler than most of the year yet still warm enough to enjoy all kinds of outdoor activities, it's a great time to visit. It's also low season for the theme parks, so you can enjoy fewer crowds if you decide to go. Low season also comes with lower rates on accommodation, and you can save even more by checking out Orlando's many free activities and attractions.
21. Florida Keys road trip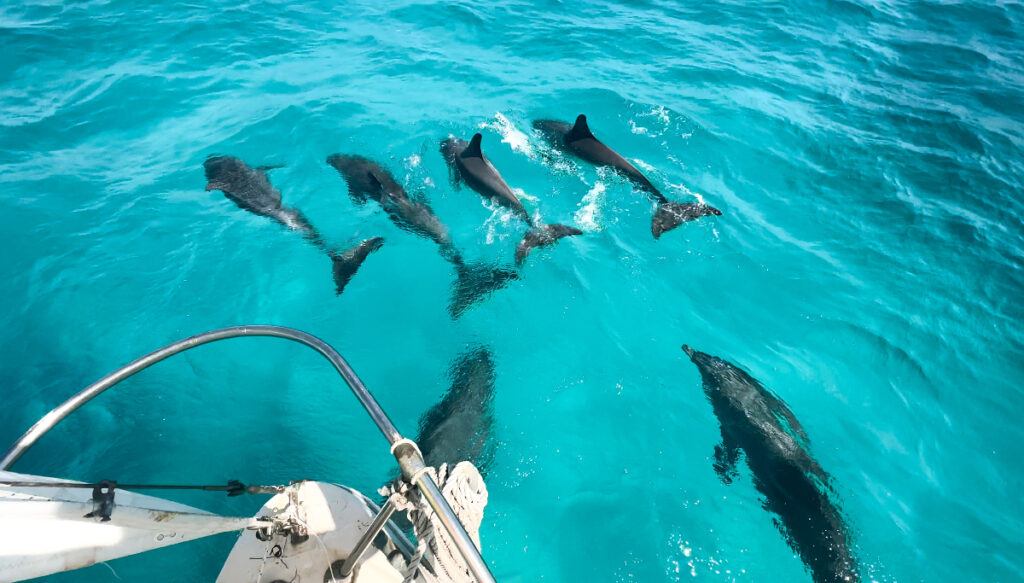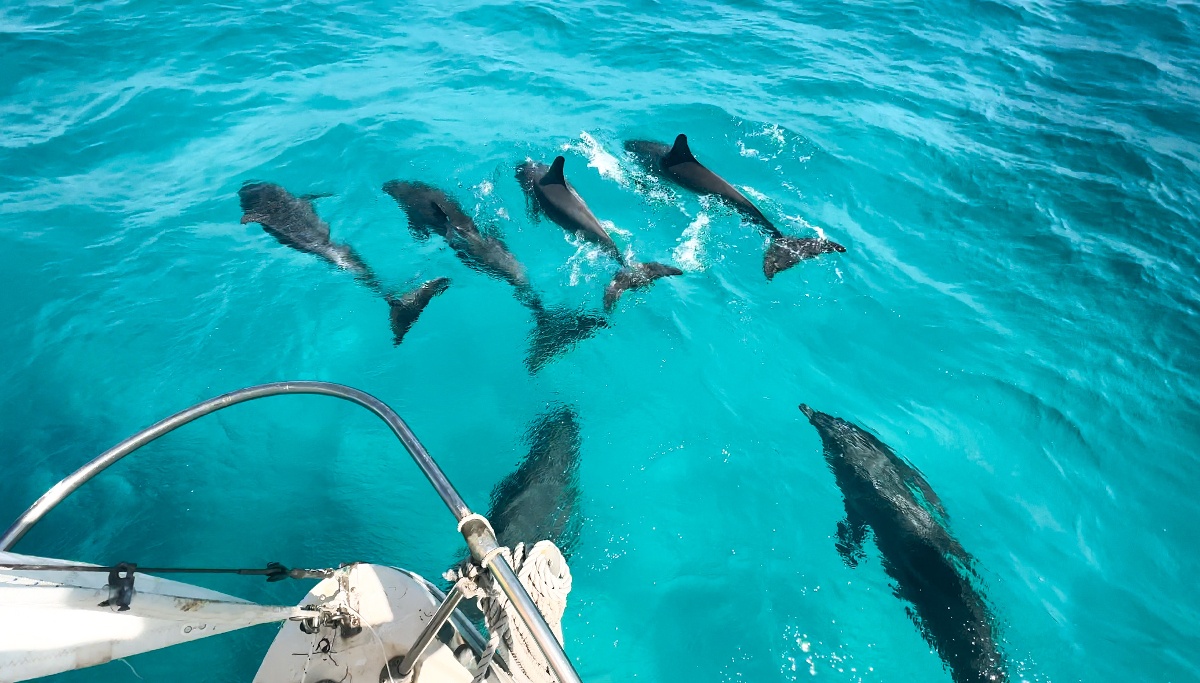 There's nothing like a gorgeously warm road trip through the Florida Keys, and January is an amazing time to discover this Caribbean part of the USA. There are five main keys you want to explore: Key Largo, Islamorada, Marathon, Big Pine, and of course, Key West. Along the way, you'll find beautiful snorkeling, relaxing beaches, exciting tours and excursions, and convenient places to stay (click here for accommodations in Key Largo, Marathon, and Key West).
January is a popular time in the Florida Keys because most people head south for their winter vacations. It will be a little chilly, especially if a nor'easter blows through, so be sure to pack a sweater for when you're on the water. You can expect rates to be a little higher, but with so many fun things to do, it just might be worth it.
Northeast
22. Boston, Massachusetts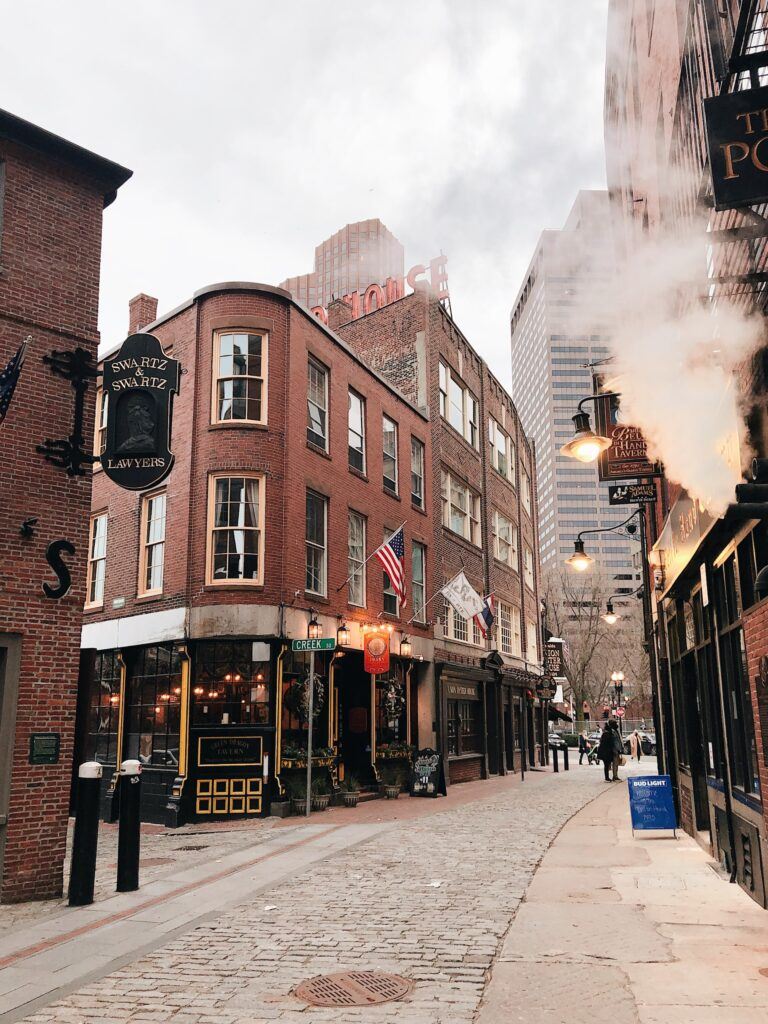 Although the winters in Boston can be harsh, this historic city maintains its enchanting quality the whole year. Since one of the main draws is the plethora of museums and historical sites, you don't have to spend too much time outside in the cold, as most of them are indoors.
If you get lucky with sunny weather, though, you can also check out the Freedom Trail, which is 2.5 miles long and has 16 historical sites, with plenty of opportunities to duck into a building to warm up. Since this is one of Boston's most popular tourist attractions, it can get crowded in the spring through the fall, so January is ideal.
Another reason to visit Boston in January is to get a tour of Fenway Park, since it's the off-season for the Red Sox. Even if you aren't a baseball fan, the stadium is full of historical relics and stories.
***
I have to admit that I tend to hibernate in January, as the cold keeps me indoors and snuggled up at home. However, there are so many places to visit in January in the USA that sound so exciting that I might just have to venture out and explore.