This post was written by Nicole Edwards, a solo-sailing freelance writer for BMTM.
When most people think of Key West, they are thinking of Old Town, which is located on the southwest side of the island. I anchored my sailboat just off the coast of Old Town, dinghied to shore, and tied up to a dock in the Historic Seaport area — and I loved it. The surrounding neighborhoods were only minutes away on foot, making it super easy to explore all the popular landmarks, museums, cafés, restaurants, art galleries, tours, and excursions.
New Town, on the other hand, is where Key West residents live and shop. I dinghied over and bought my groceries there, because it's a lot cheaper.
Part of what makes Key West so quirky are its neighborhoods, most of which are in Old Town. I explored about eight of them, and while I found that the borders were blurry, it was clear to me when I was at the heart of each one. In this article, I break down what makes each neighborhood so unique and why you might want to stay there.
New Town: good for a quick commute to Key West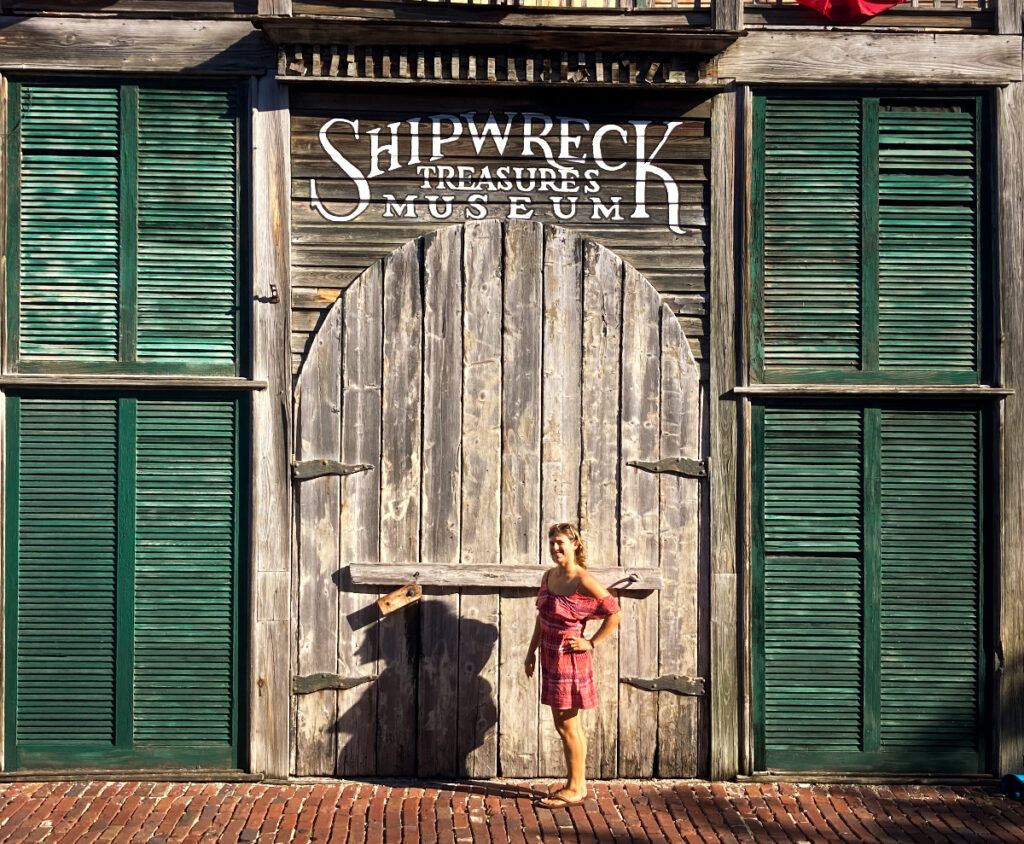 When you drive to Key West, you will pass through New Town before you reach Old Town. Despite not being a cultural hub, the hotel rates are pretty comparable to those in Old Town, perhaps because New Town does have its own attractions: parks, beaches, and rentals like Jet Skis and kayaks. You're also closer there than Old Town is to the Key West Tropical Forest and Botanical Garden, Little Hamaca Park, and the Key West Nature Preserve.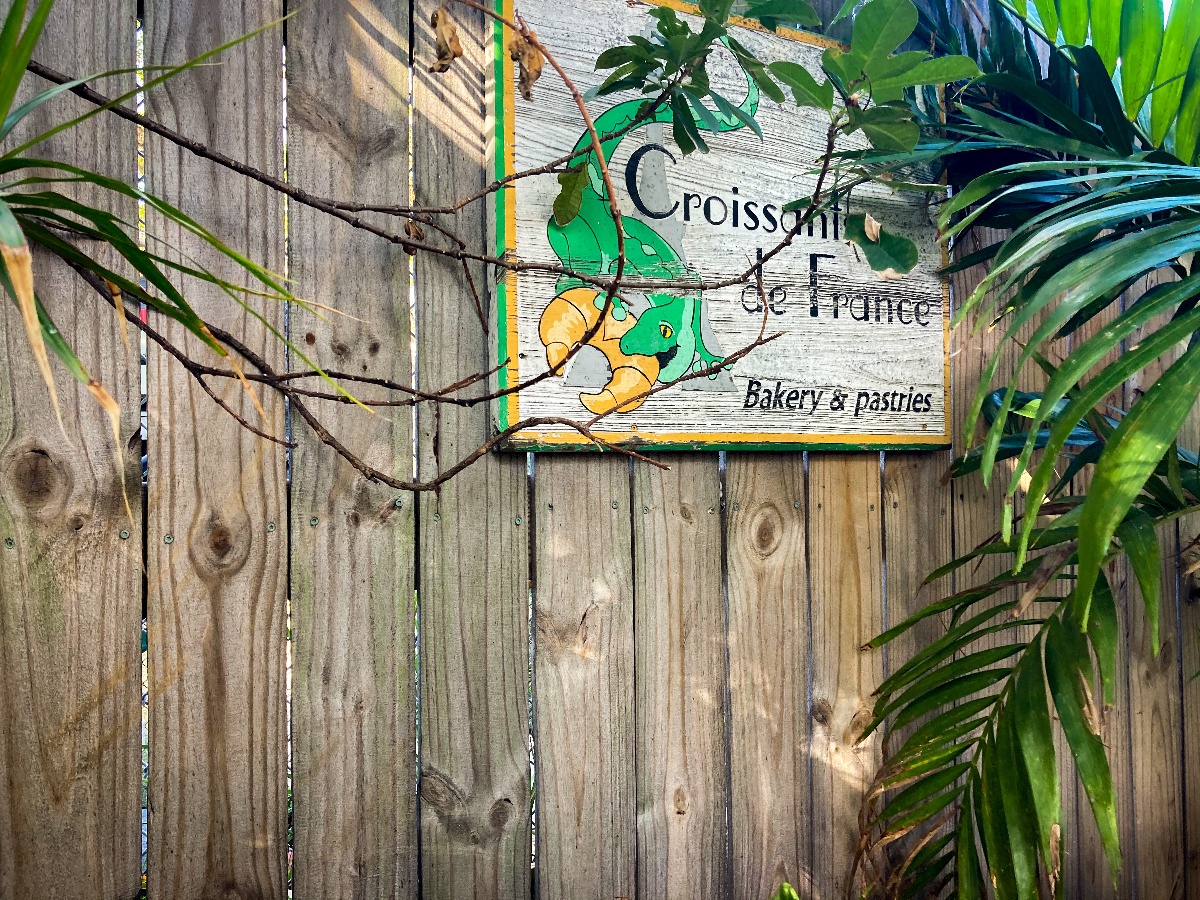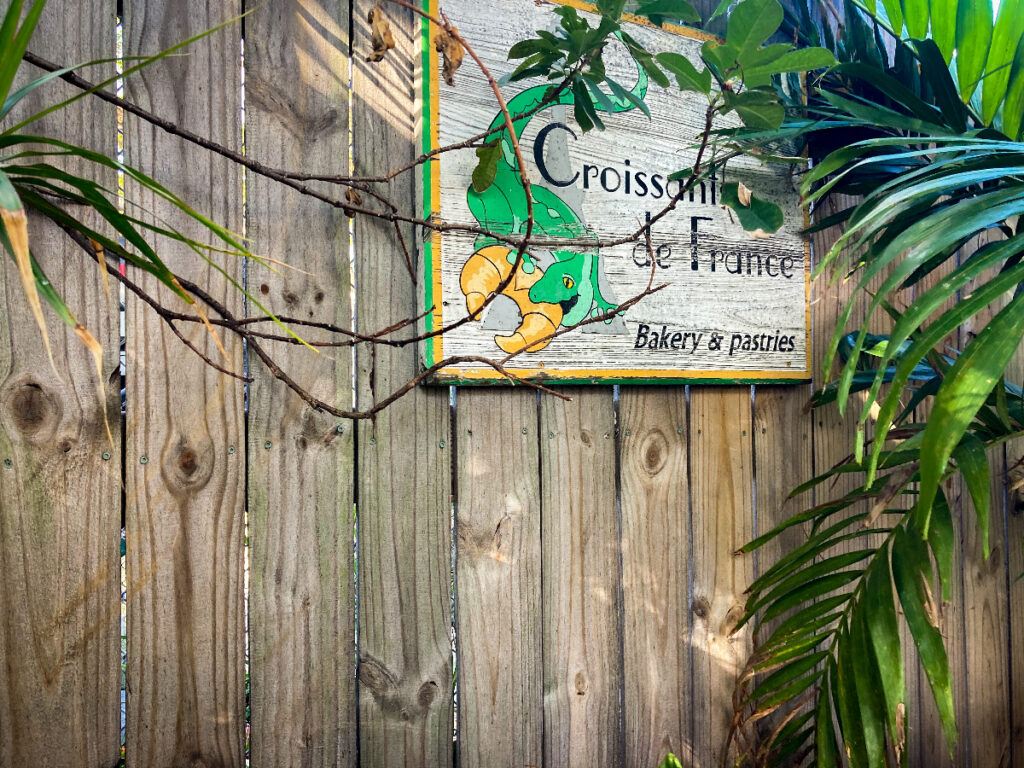 If you like coffee and pastries, according to locals, New Town's Croissant de France does all the baking for and stocks its Old Town counterpart. In other words, its freshest pastries are available in New Town, and for about a dollar cheaper. I had the buttery spinach and feta croissant with a small coffee.
Now, for accommodations:
Old Town: the celebrated Key West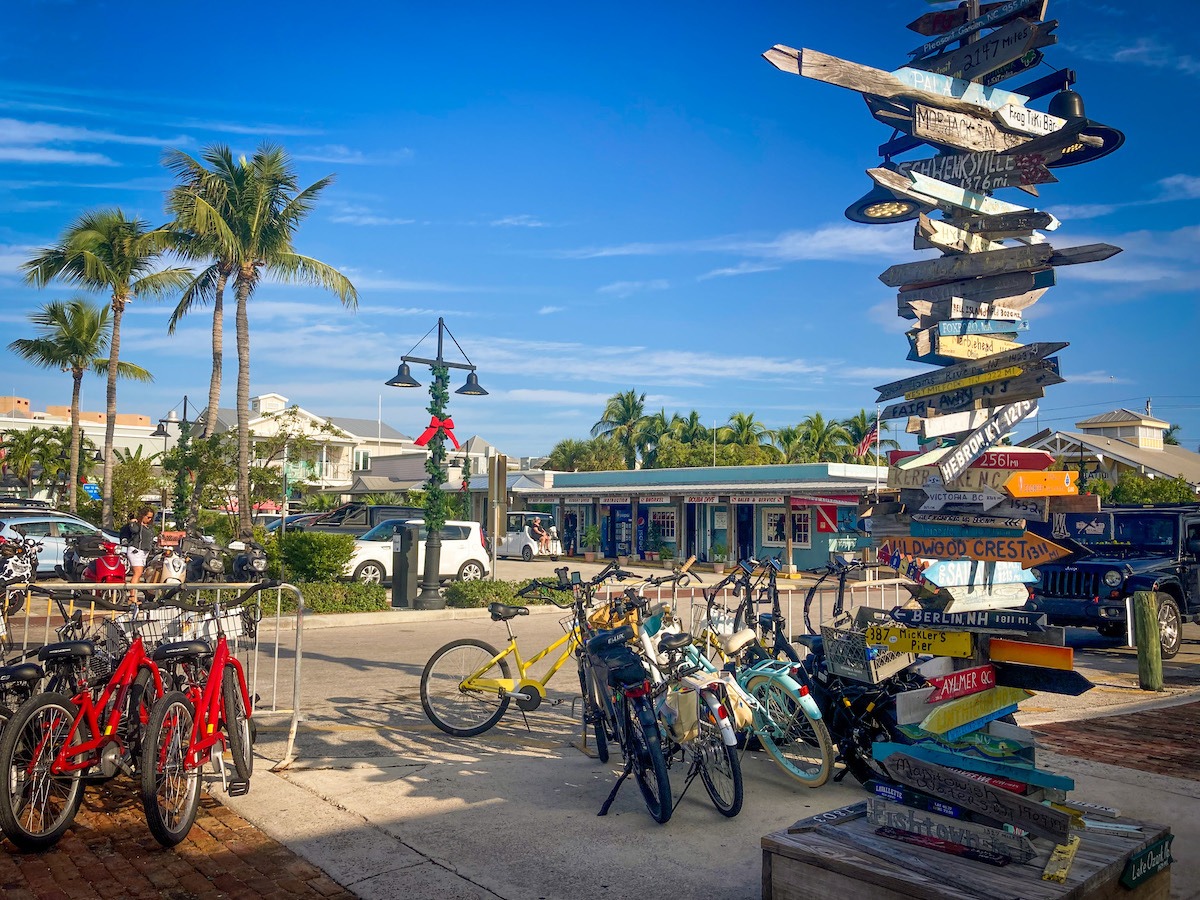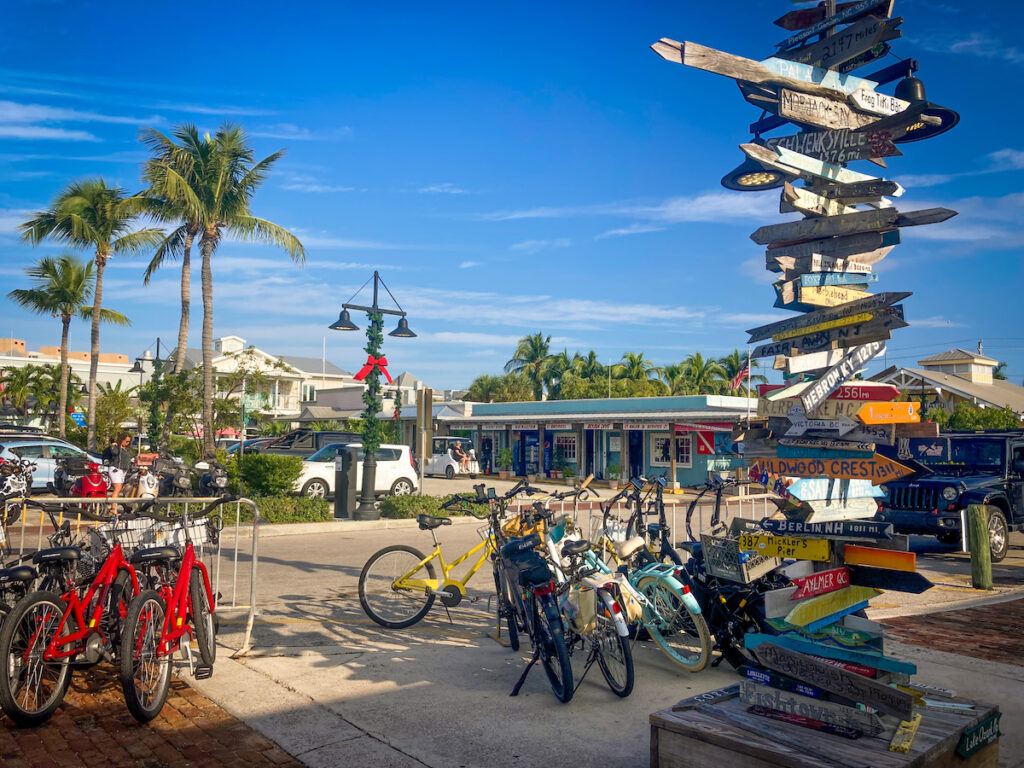 I explored Old Town during the middle of the winter, when it was decorated for the holiday season. Without the decorations, I would not have known it was December, as the weather was in the low 80s. Surprisingly, the island was not very crowded, which made it a delight to walk through and get a feel for the neighborhoods. Here are six you may consider staying in:
1. Historic Seaport: great proximity to the charter boats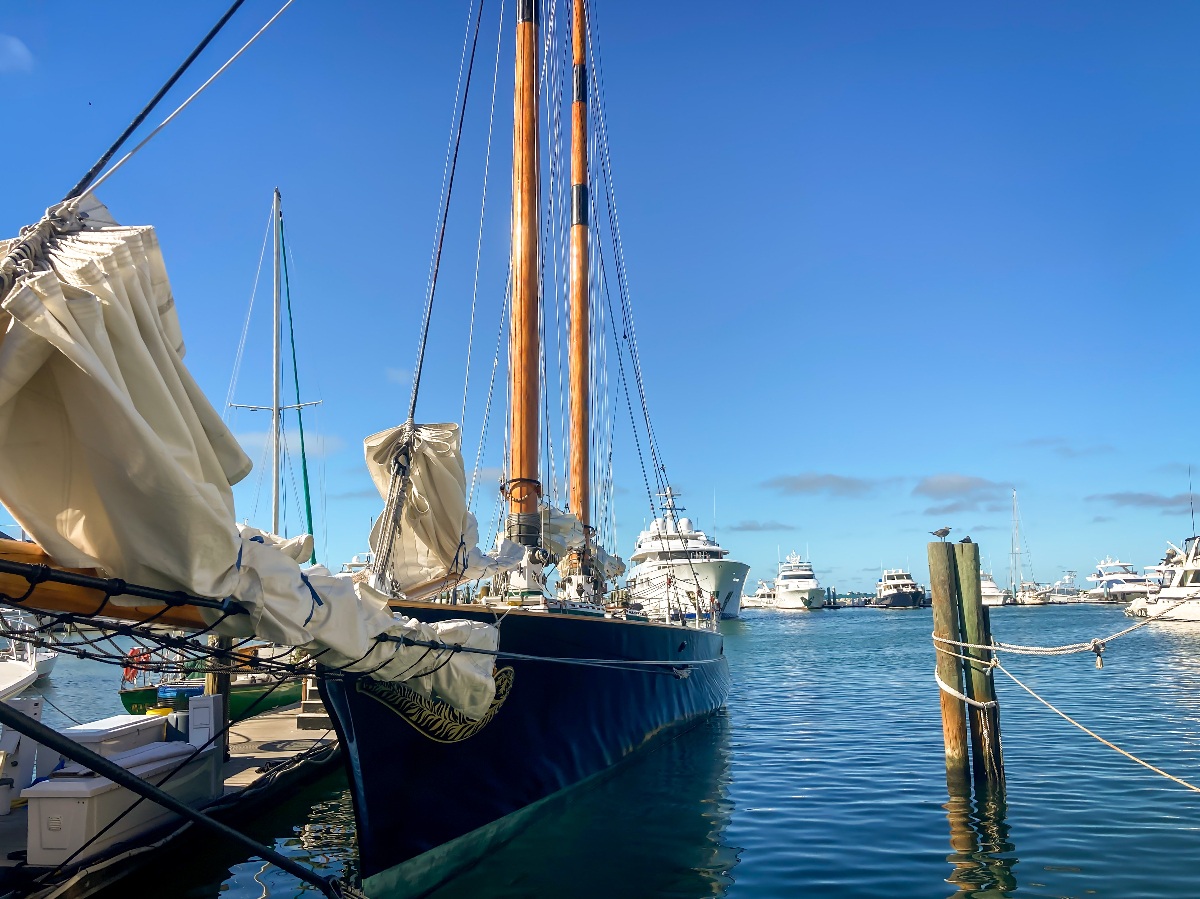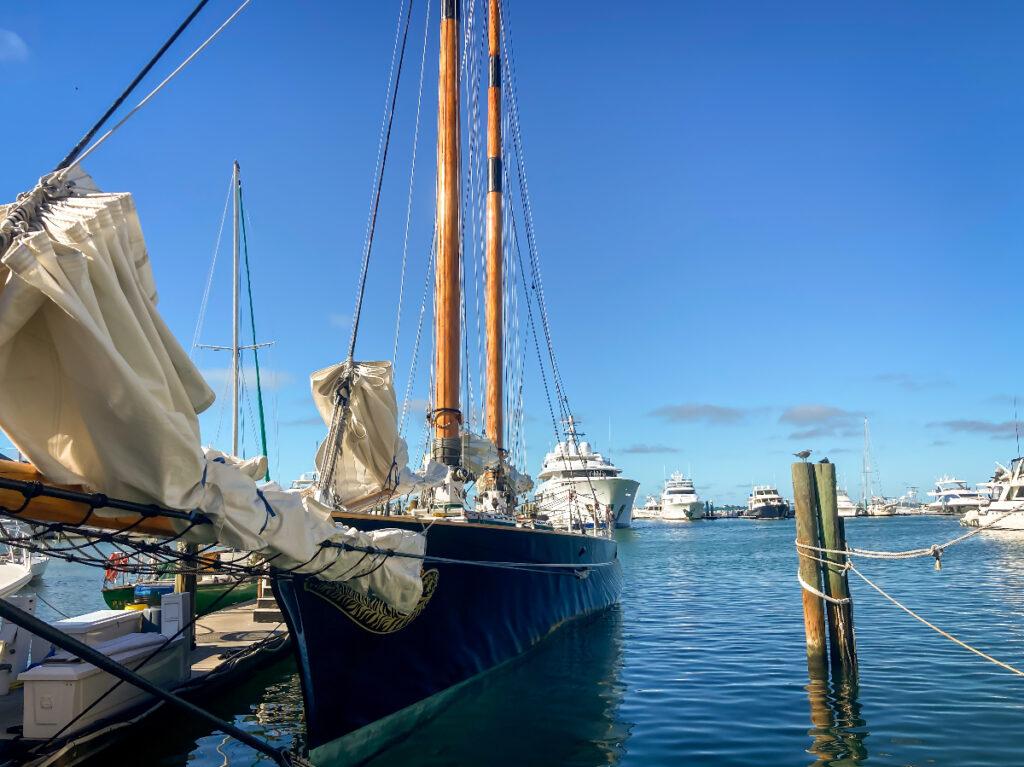 This is where you'll see the stunning views of the Atlantic Ocean from Mallory Square, which is a popular hangout that hosts a farmers market on Thursdays, live music, and magicians, and offers plenty of places to sit along the shoreline.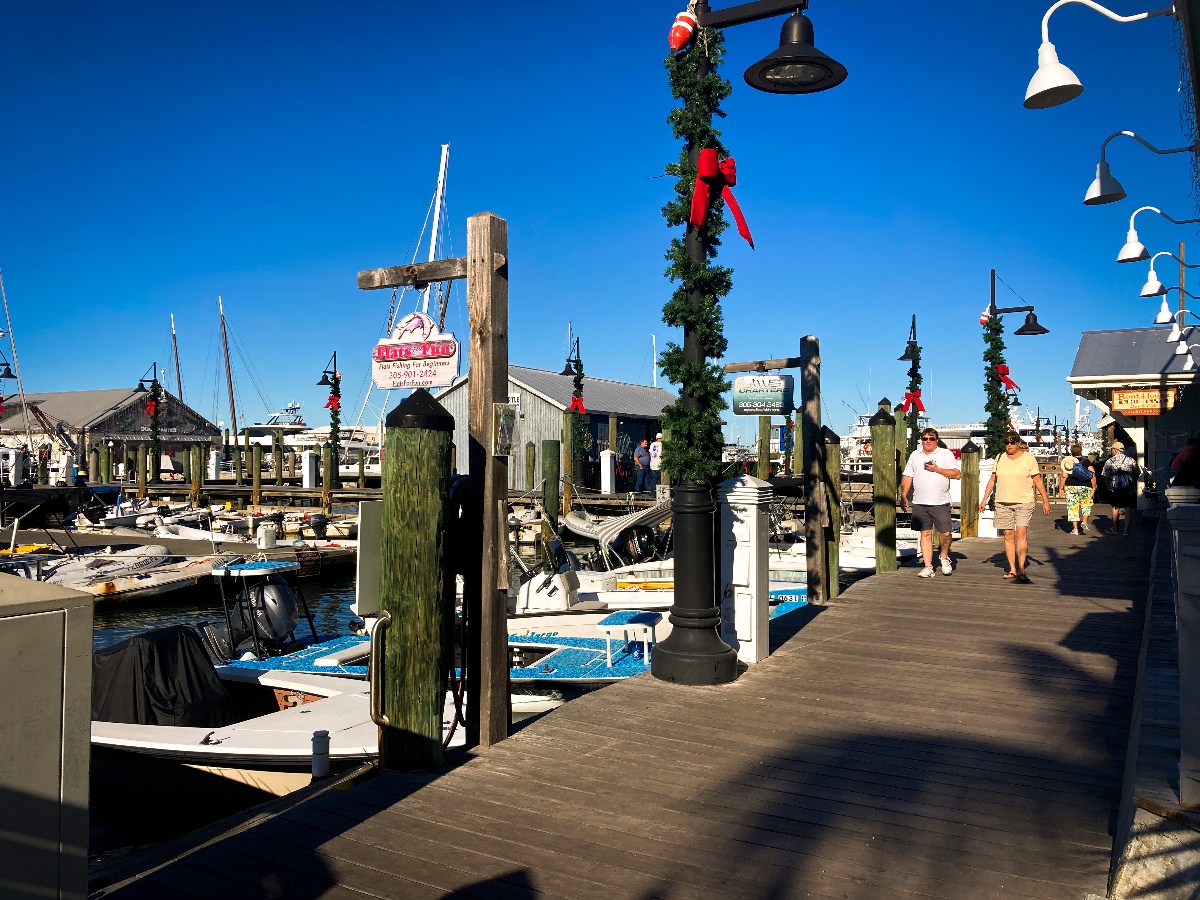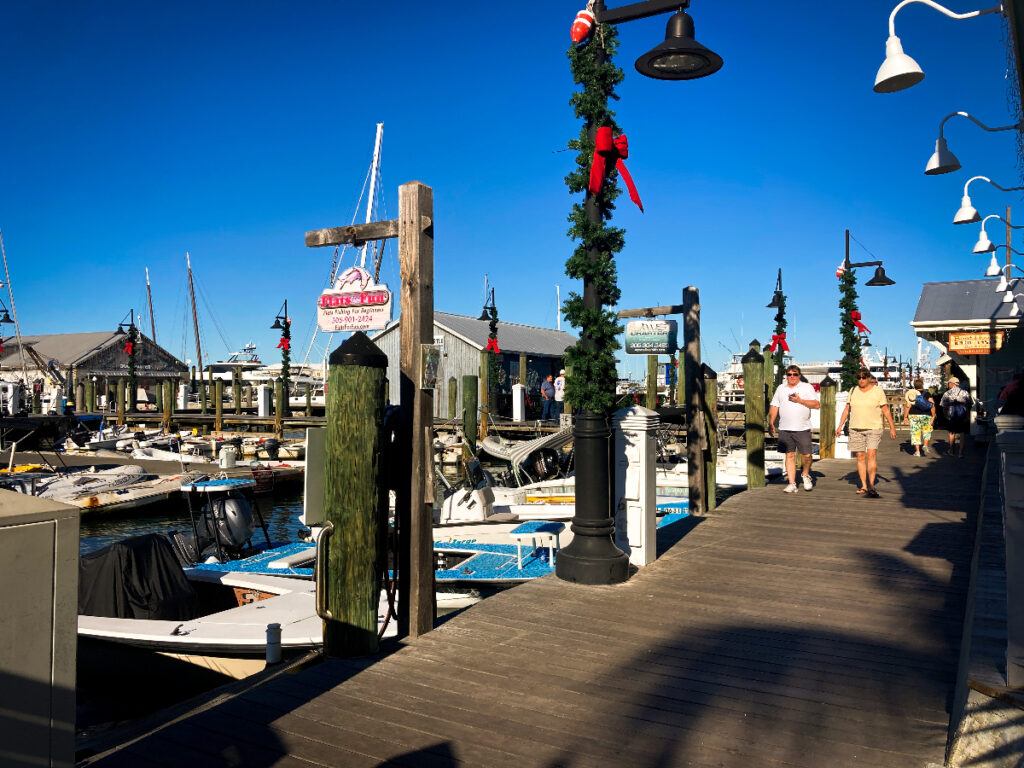 If you walk north from Mallory Square, you'll pass by the marinas, where the charter boats are kept. The boardwalk is lined with waterfront bars and restaurants, like the Boat House Bar & Grill (I enjoyed a nice Cobb salad there). You'll also find the Sails to Rails Museum (I listened to the Dry Tortugas part of the exhibit) and the Turtle Museum (while I thought it would be a happy museum, it actually features a really sad history of how sea turtles became endangered).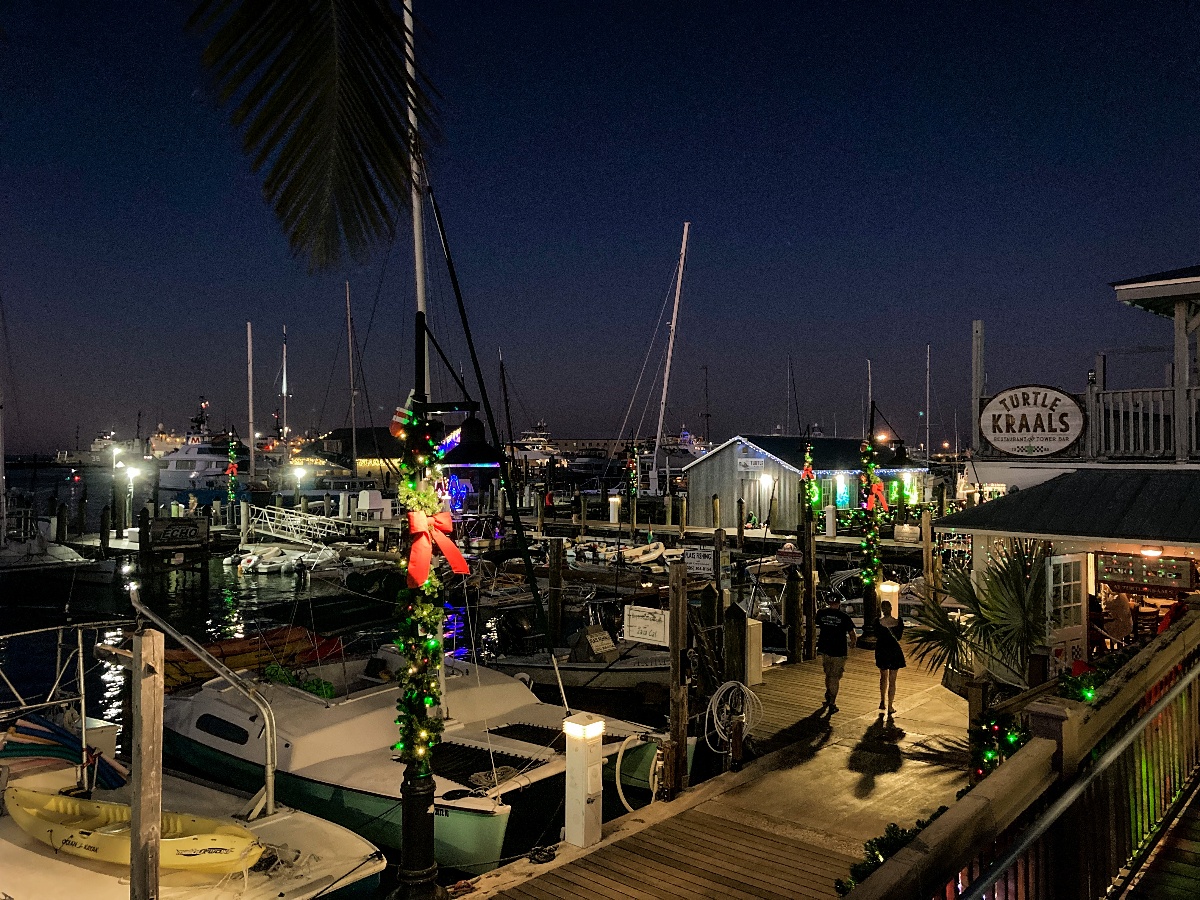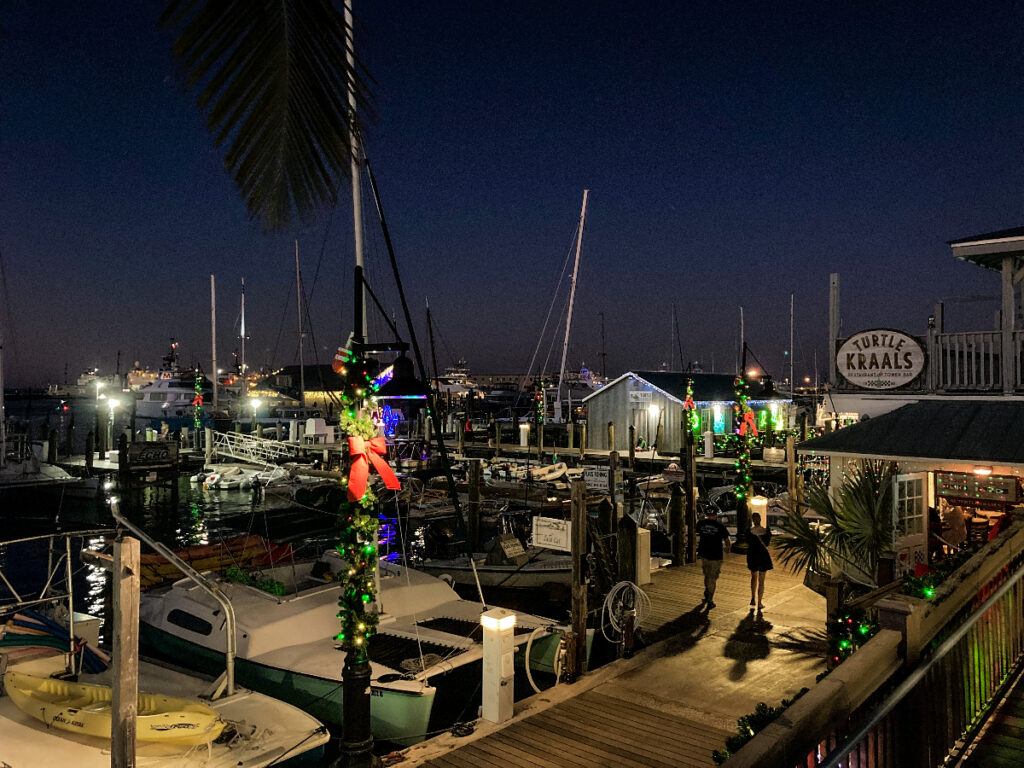 If you are planning a lot of water-based excursions, the Historic Seaport gives you easy access to all the boats. While you're tucked away from the busy Duval Street district downtown, you can still enjoy plenty of liveliness in a more laid-back, happy-hour environment. If this piques your interest, here are some places to consider:
2. Duval Street (Historic Downtown): big nightlife scene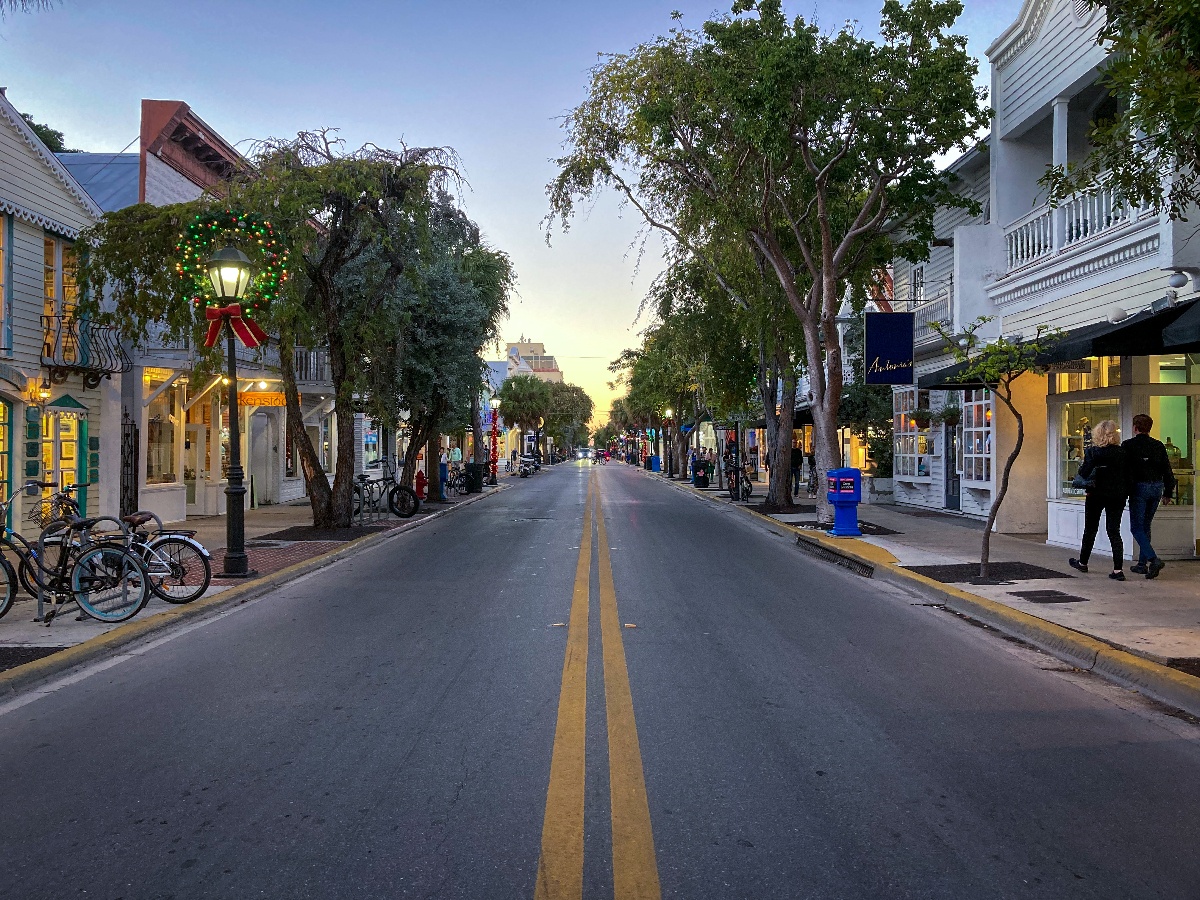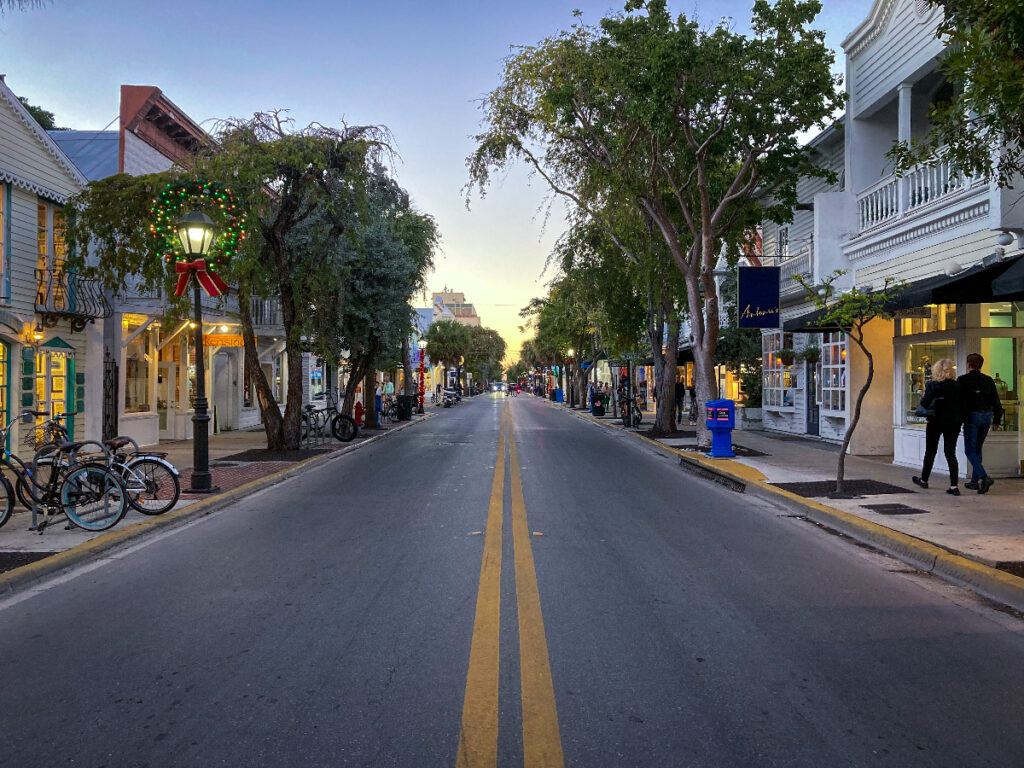 One song flowed into another as I walked past the bars, restaurants, and souvenir booths. This is the site of the urban nightlife scene, the center of the island village. It's the commercially zoned main drag, full of pubs, cafés, and party energy. Because of its difficult history as the economic backbone of Key West — thanks to hardworking immigrants and then tourists — this area is also referred to as the Historic District. You'll notice many establishments are wood-frame Victorian homes, which were built in the 1800s to accommodate Key West's quickly growing population, a result of Cuban immigration during its Ten Years' War.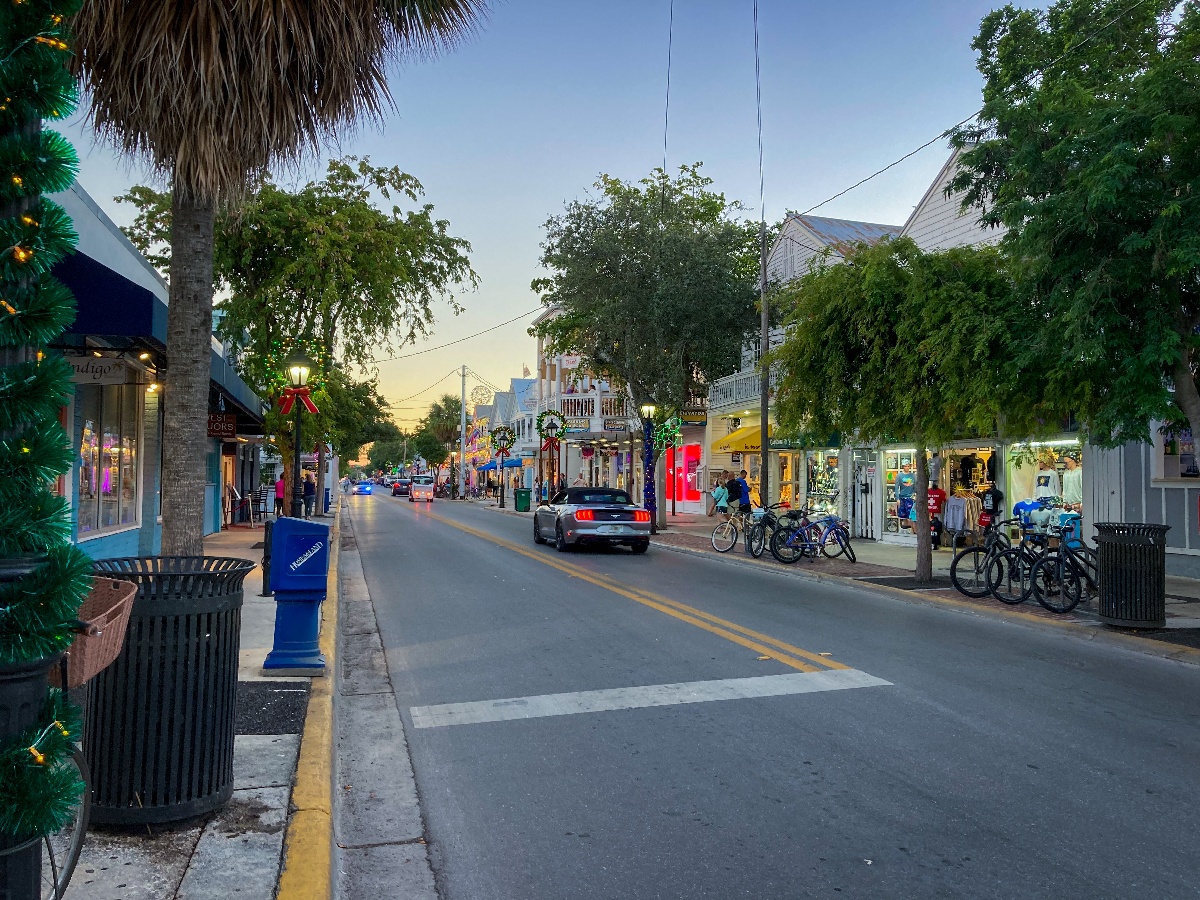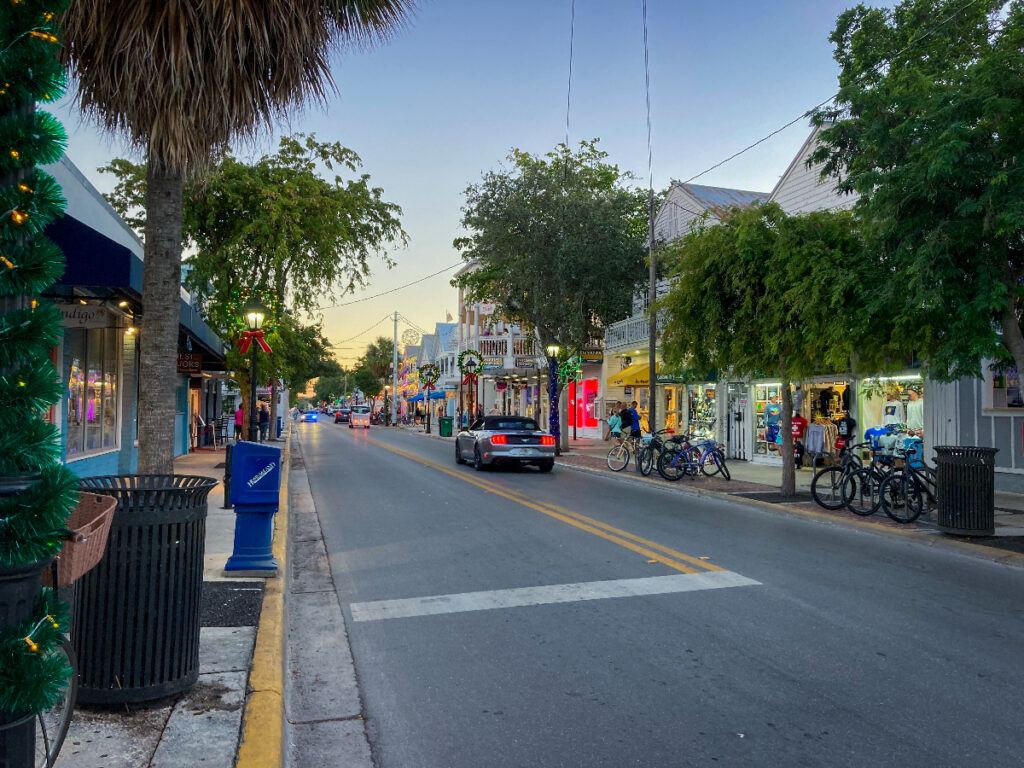 If you decide to stay in the Downtown area, which runs from the Gulf to Petronia Street, here are my recommendations:
3. Upper Duval (Historic Uptown): the artsy side of Key West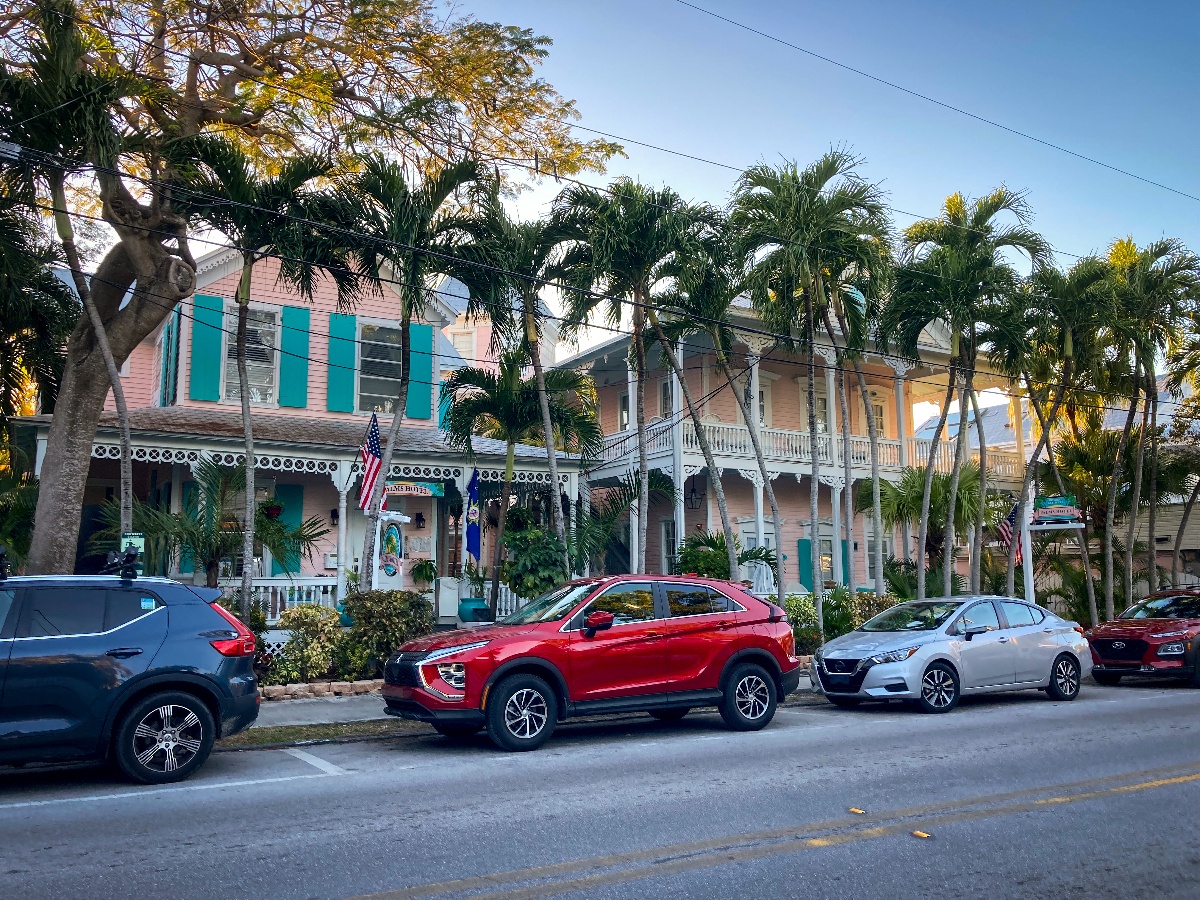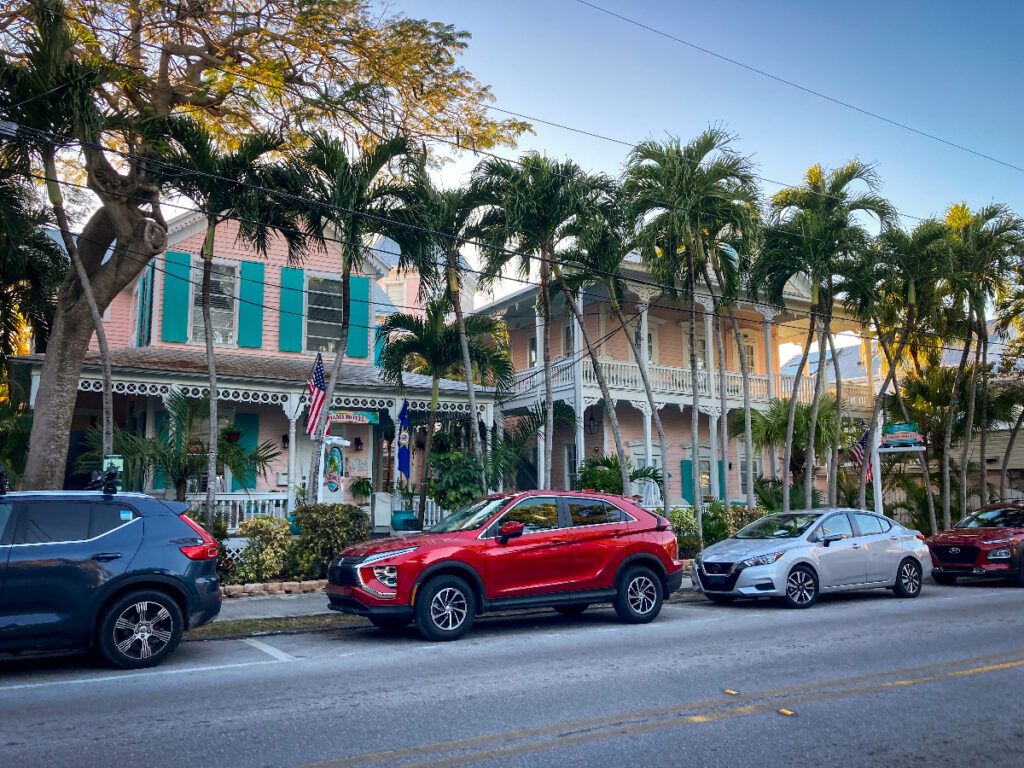 In my opinion, Upper Duval is the classier side of Key West. It weaves together the vibrance, the history, and the natural beauty of this tiny island. It's also a lot quieter than the Historic Seaport and the Downtown Duval neighborhoods. From Petronia Street to United Street, you'll enjoy a more artsy, urban atmosphere full of art and pottery shops and galleries (the Key West Gallery was one my favorites).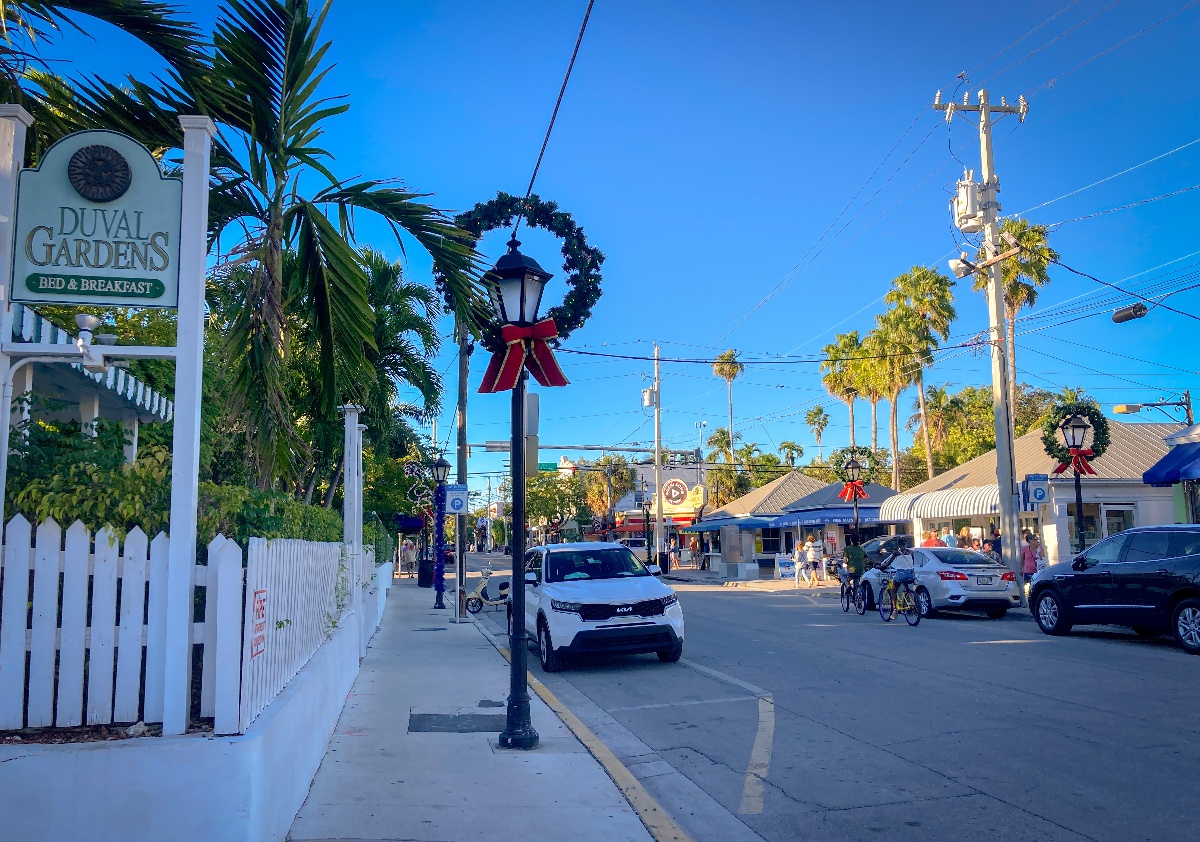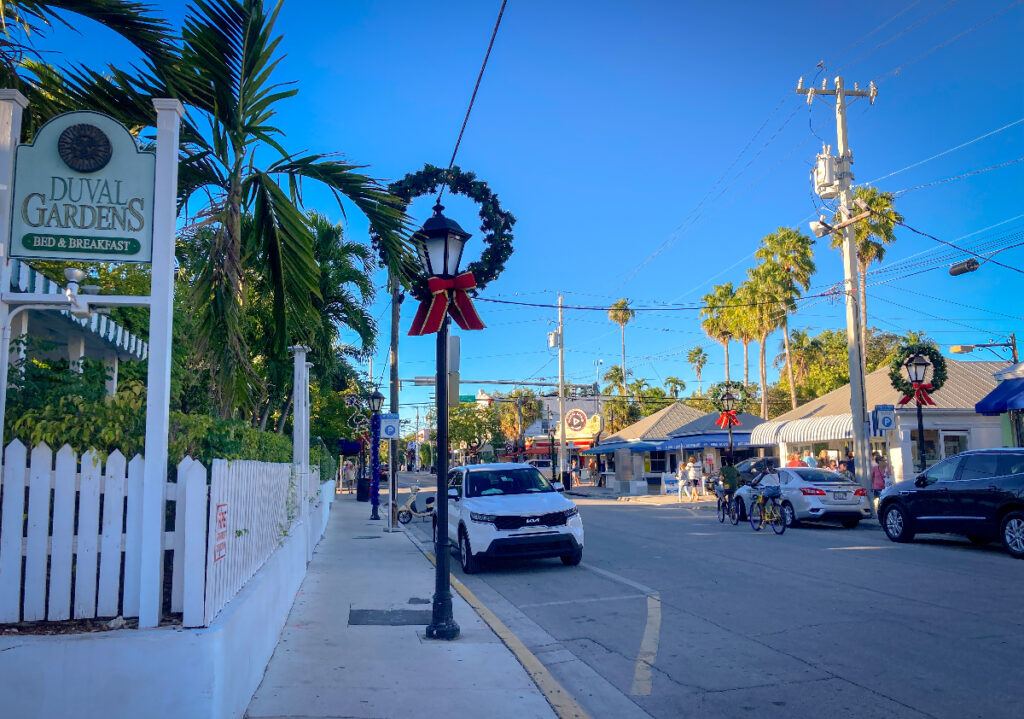 While there are more residential Victorian homes and cottages instead of commercial shops, cafés and restaurants here, you are still on Duval Street and only a few minutes' walk to the nightlife scene. The Hemingway Home, the Lighthouse Museum, and the historic Gato Cigar Factory (Key West was once known as "Cigar City USA") are just blocks away. You're also very close to the Southernmost Point (I waited in line for 30 minutes to get my picture) and the Butterfly Conservatory.
If this sounds good to you, here are some of the top-rated hotels in this neighborhood:
4. Heart of Old Town: centrally located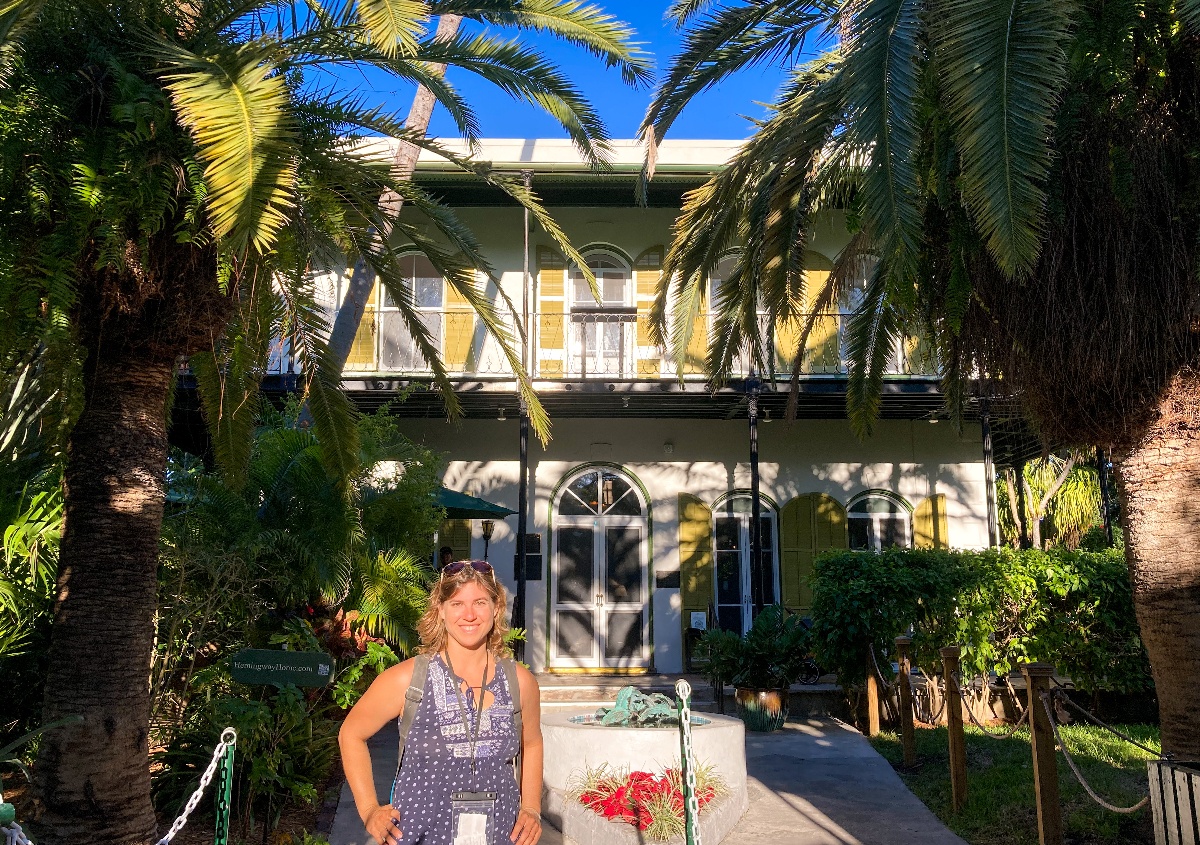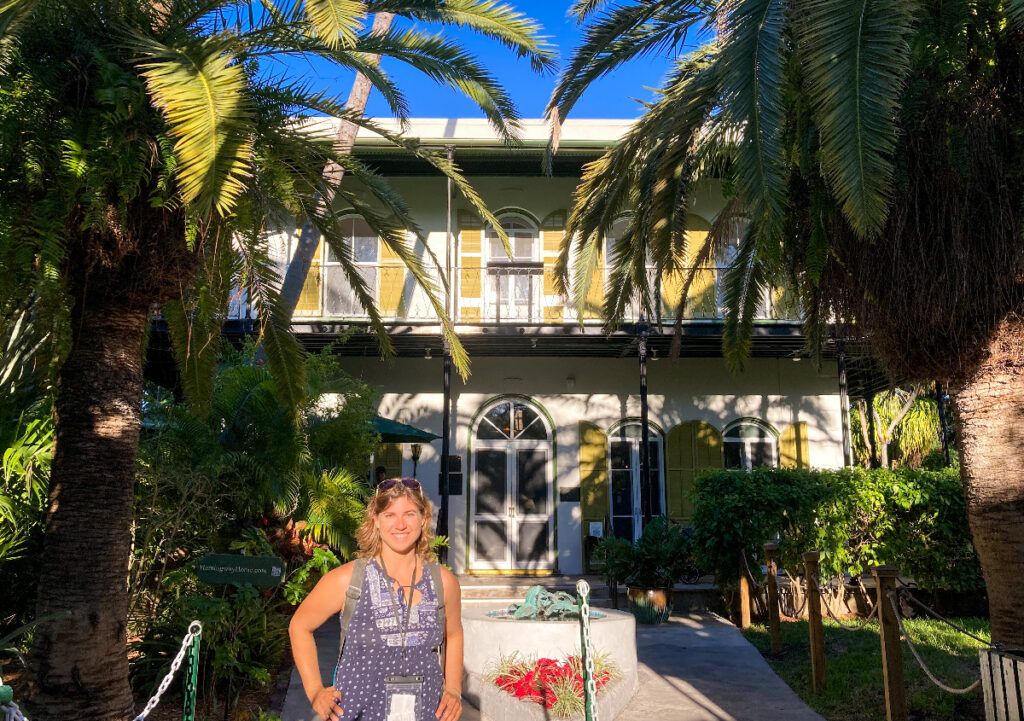 While we already covered that Old Town is a district of its own, there is also a smaller neighborhood, known as the "residential heart" of Key West, located between Downtown and Upper Duval. This is where Ernest Hemingway lived.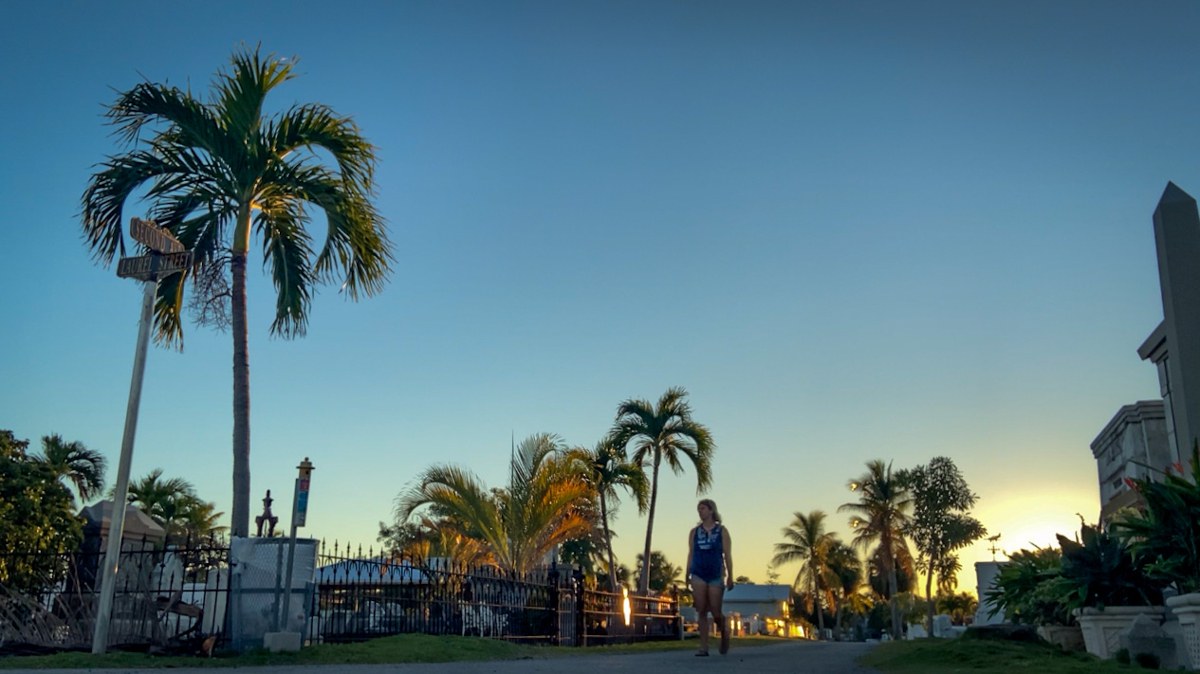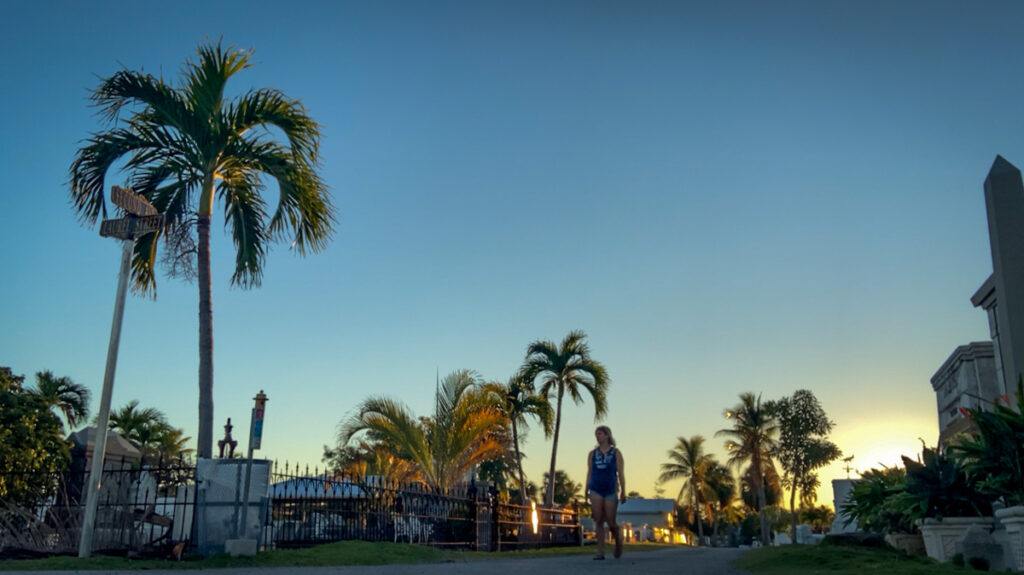 Early shipbuilders built the Victorian homes and cottages, some of which were constructed in the Bahamas and then transferred to Key West by boat. I found this neighborhood to be very quiet and peaceful to walk through. The cemetery is nearby, and a lot of joggers passed me on the streets.
If you stay in this old-money area, you're a quick walk from Bahama Village, the USS Maine monument, Uptown and Downtown, and the Truman Waterfront Park, all without the hustle and bustle.
I'd recommend these hotels:
5. Bahama Village: niche community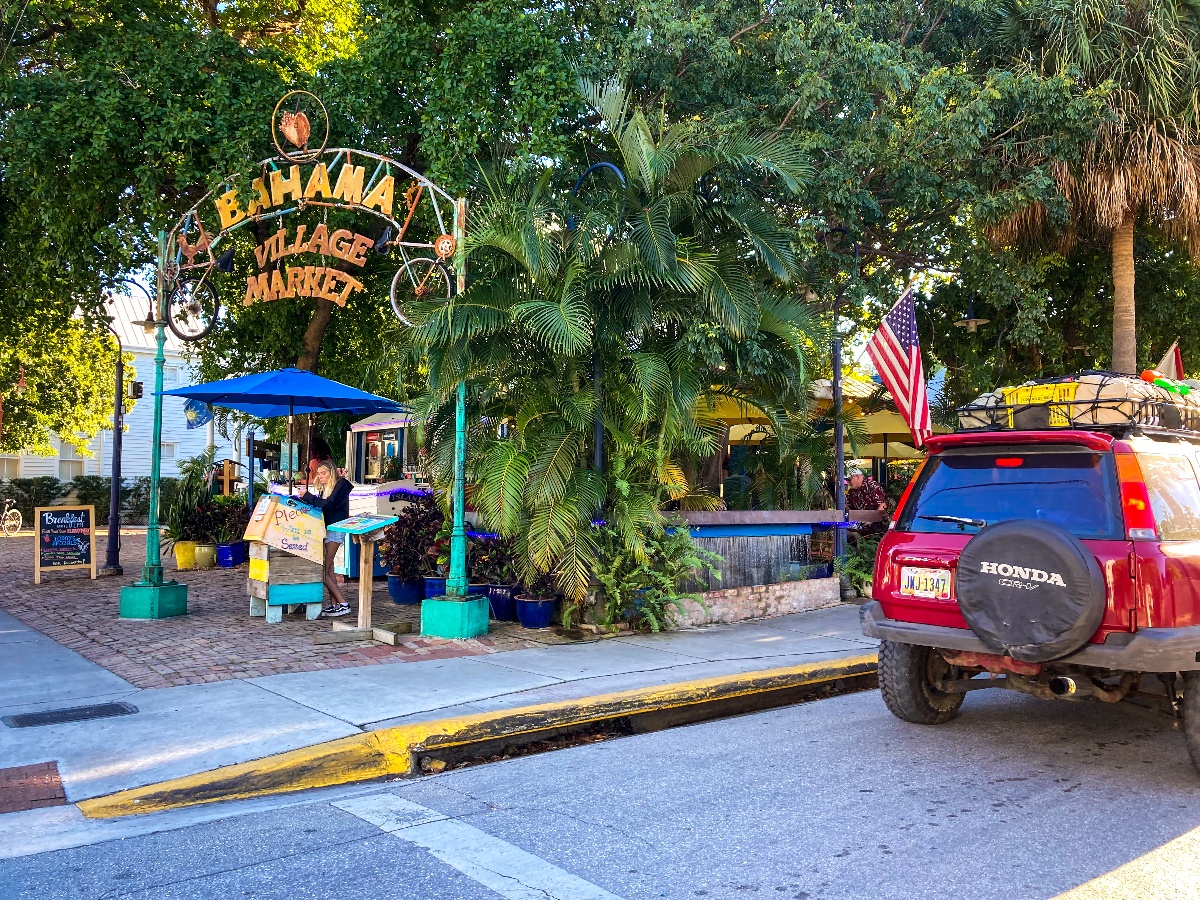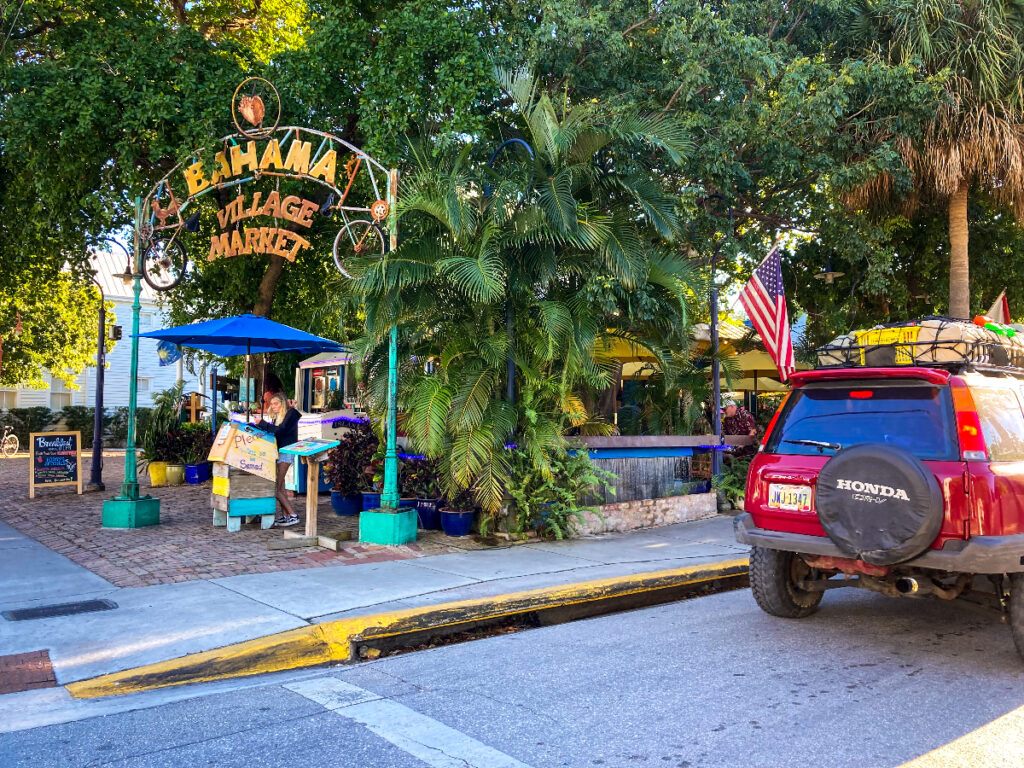 Bahama Village is a unique historic neighborhood that adds to Key West's diversity. It was named after its original residents, who lived in the colorful, Bahamian-style structures and inspired the markets that still exist today. In October there is the Bahama Village Goombay Festival, which celebrates Caribbean roots and traditions with marching bands, dancing, and lots of Bahamian food and music.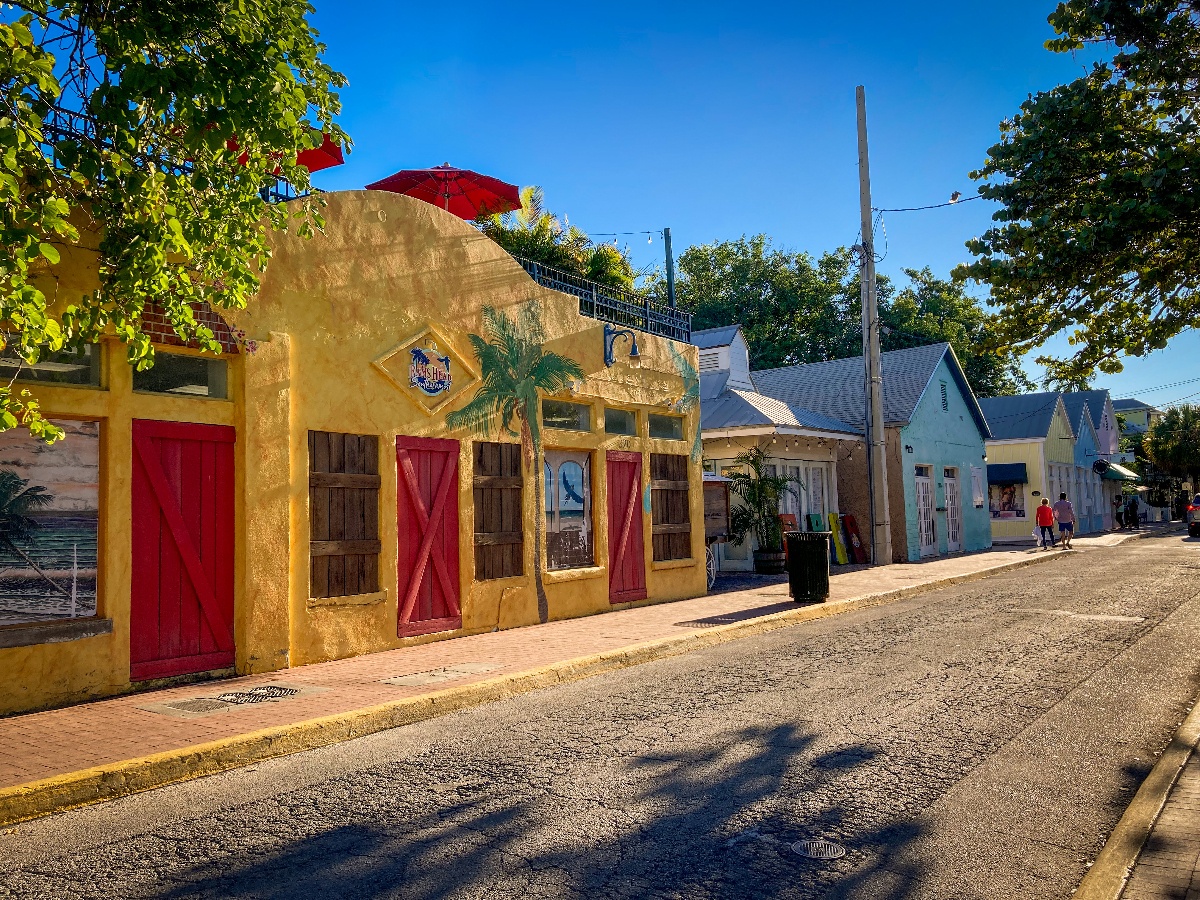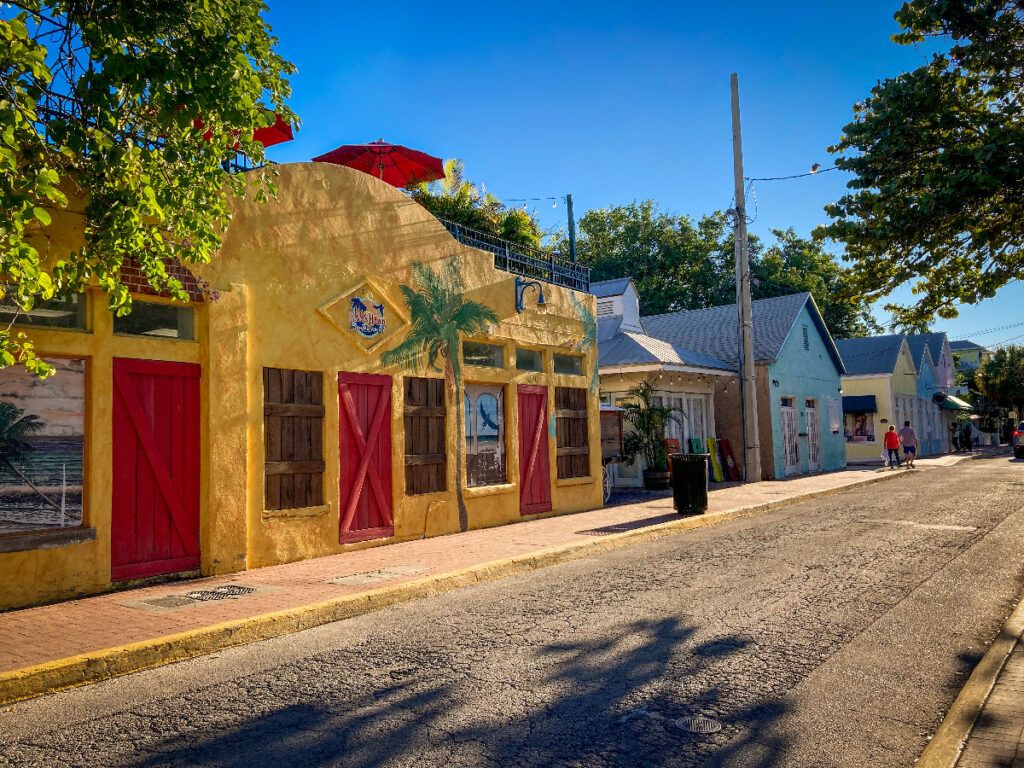 Bahama Village is a great spot to stay if you want a buffer from the crowds. It's centrally located in an iconic part of town, right near the Harry S Truman Little White House, US Mile Marker #0, and Truman Waterfront Park. The only hotel in Bahama Village that capitalizes on this culture is… dun dun dun:
6. Tennessee Williams White Street Gallery: residential area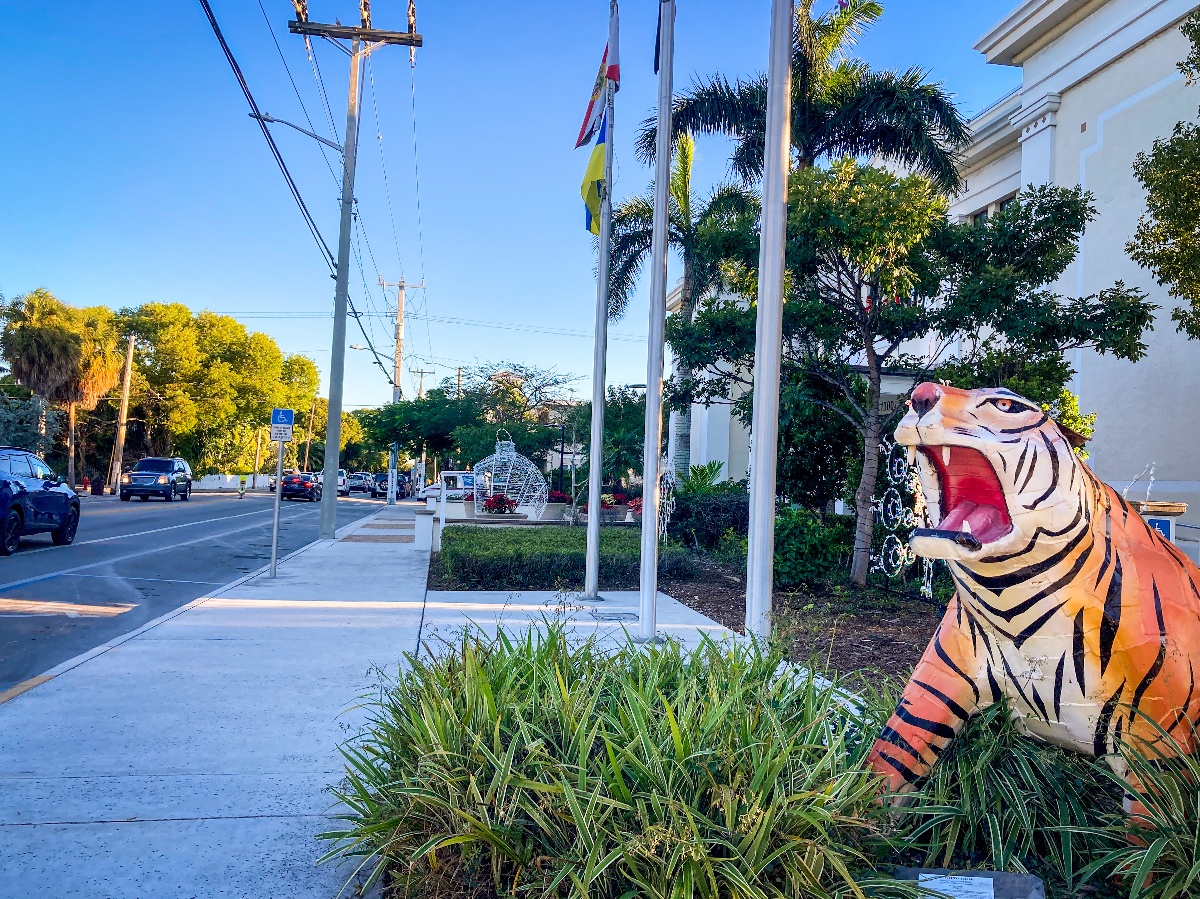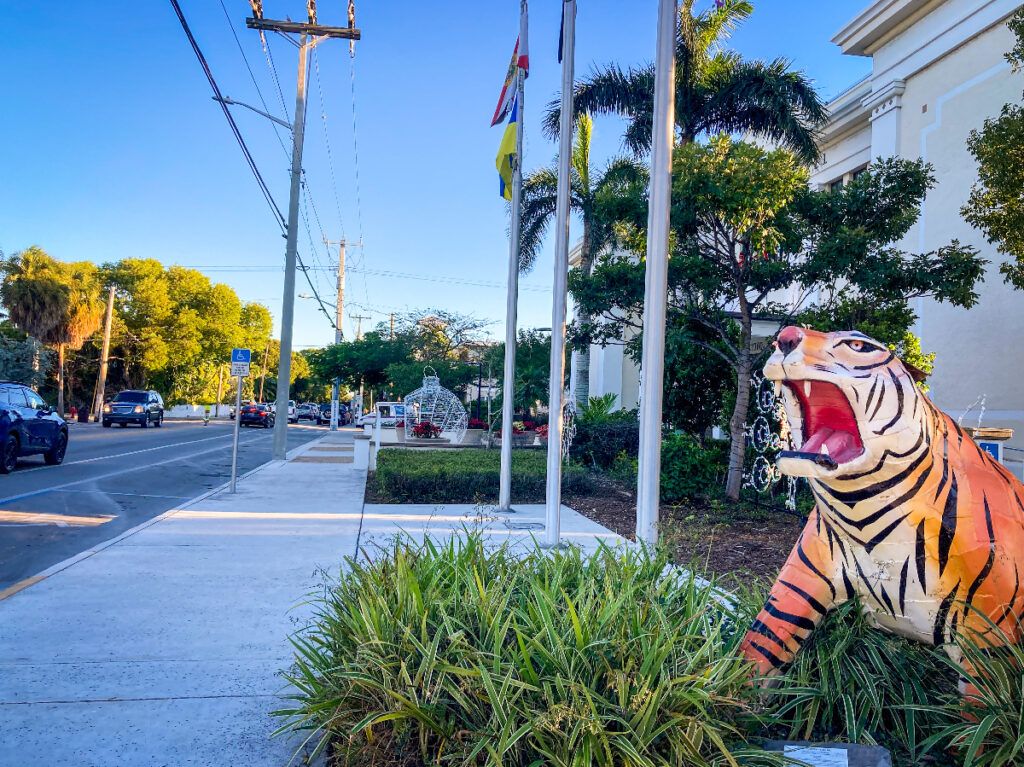 One of America's greatest playwrights, Tennessee Williams, used to have a home in this less touristy neighborhood of Old Town. It's also one of the more nature-rich areas in Key West because of Bayview Park.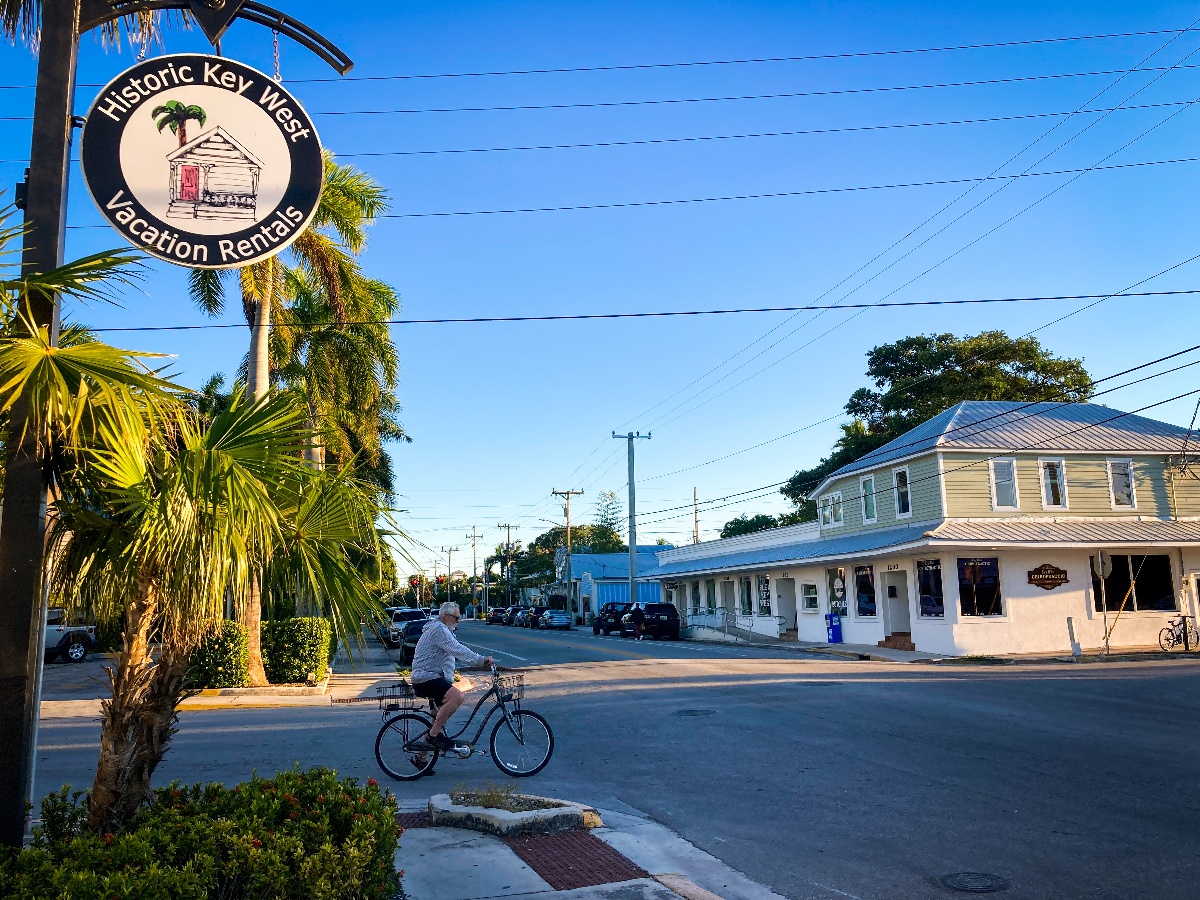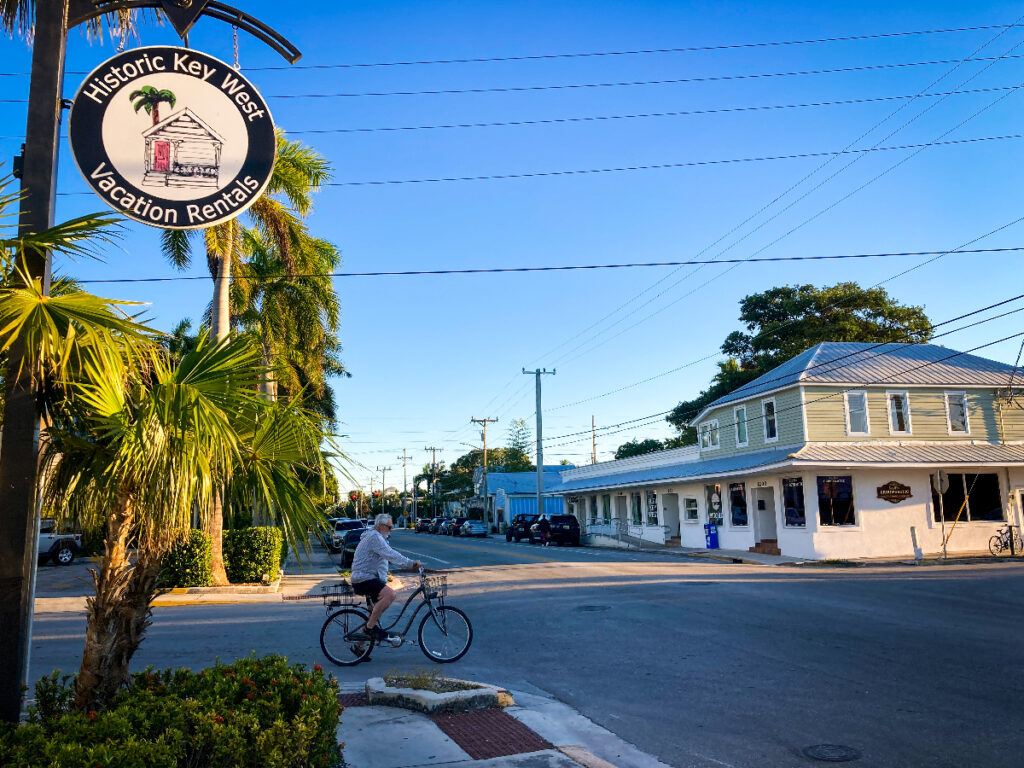 Because it's pretty residential, it's more popular among seasonal visitors. I walked past numerous vacation rentals and really enjoyed the more relaxed atmosphere. For short-term lodging, I'd recommend the following:
***
That's a wrap for some of the best Key West neighborhoods to stay in. If this has helped you pick a favorite, please let us know your decision in the comments below!