Atlanta is an iconic Southern city famous for its historical giants, hip-hop legends, immaculate food scene, and noteworthy hospitality. Not only has Atlanta been the center of important social movements, but it also has contributed greatly to the American South's history and culture.
This incredible city is certainly worth a visit, even if you're traveling on a budget. For the best free things to do in ATL, look no further. Here are our top picks:
24. Street Art Tour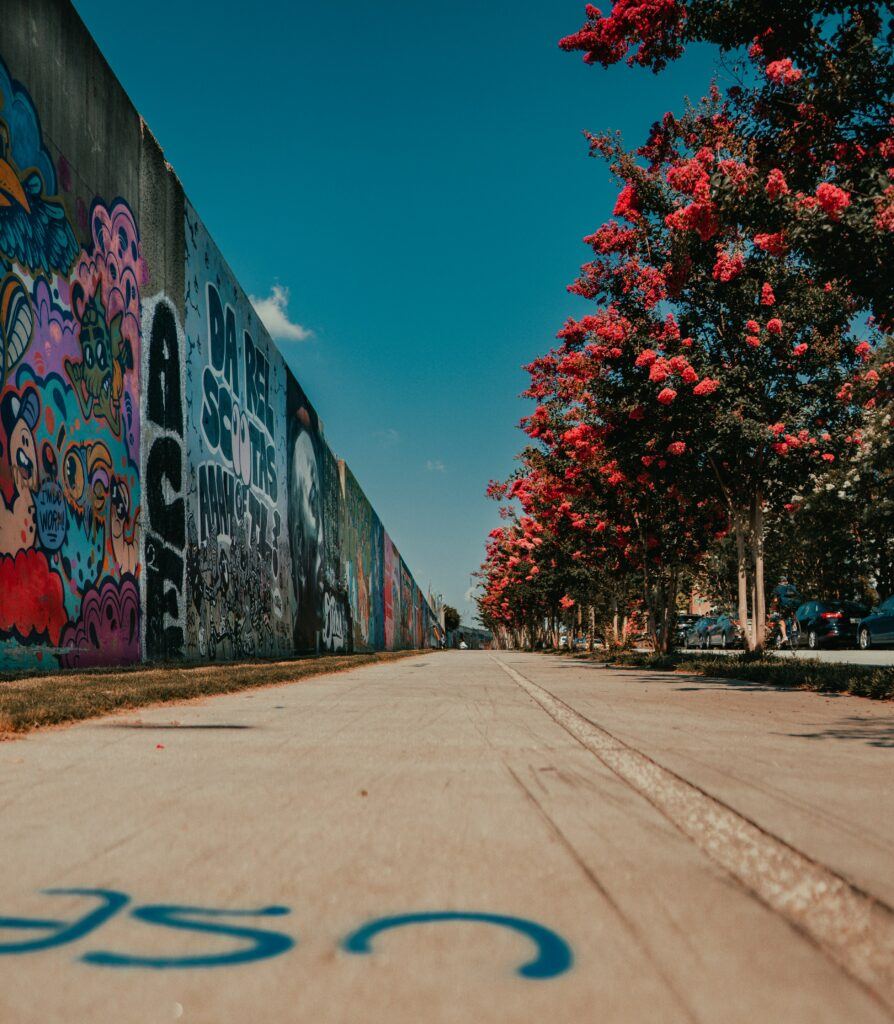 Some of a city's best stories are told through its street art. Atlanta is no exception, and it's the home of many famous muralists who have been decorating the city for decades. Self-guided tours are available for free here, broken down by neighborhood.
23. Atlantic Green's Wellness Wednesdays
If you're looking to recharge while visiting, check out Wellness Wednesdays on Atlantic Green. This free weekly (and socially distanced) outdoors event by Atl Kula Wellness Studio involves yoga and meditation led by experienced teachers, on a green lawn in the NW corner of midtown Atlanta.
To reserve your spot in advance, click here.
22. Tiny Doors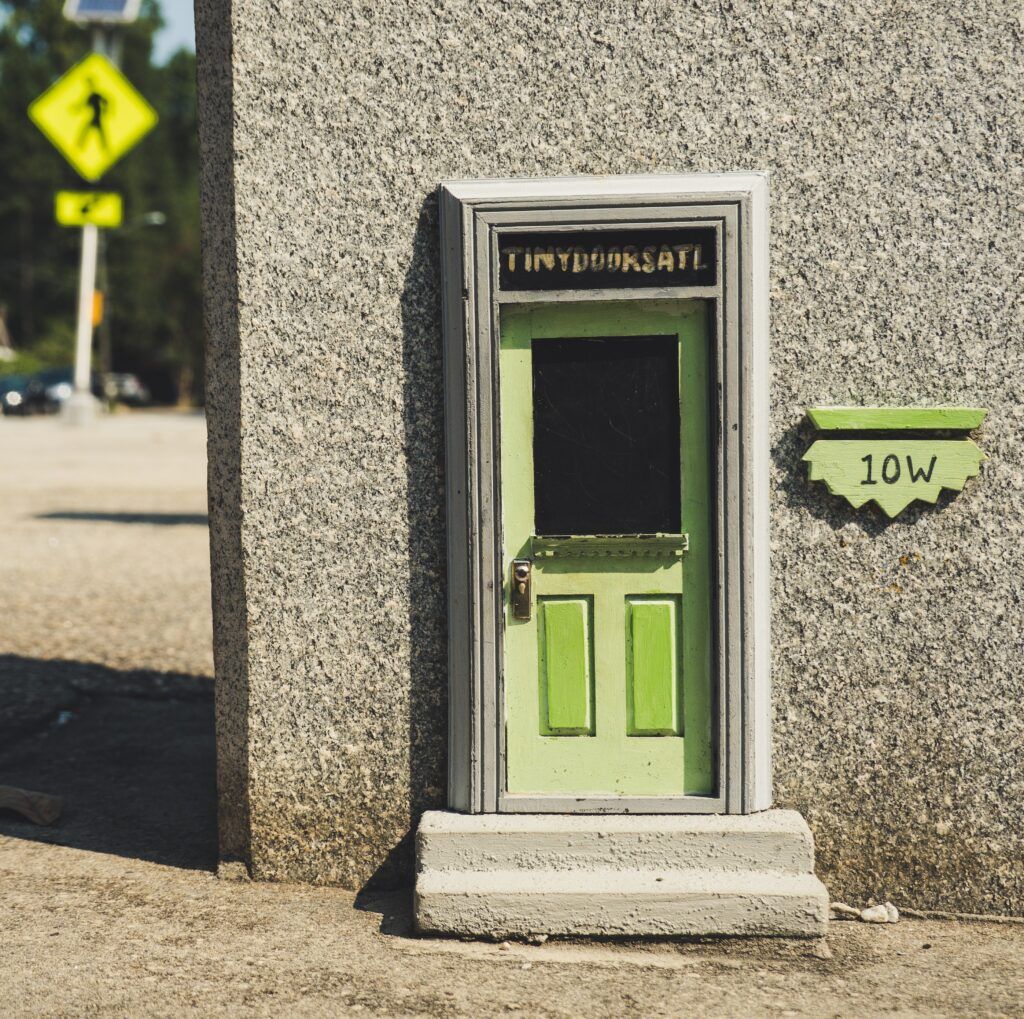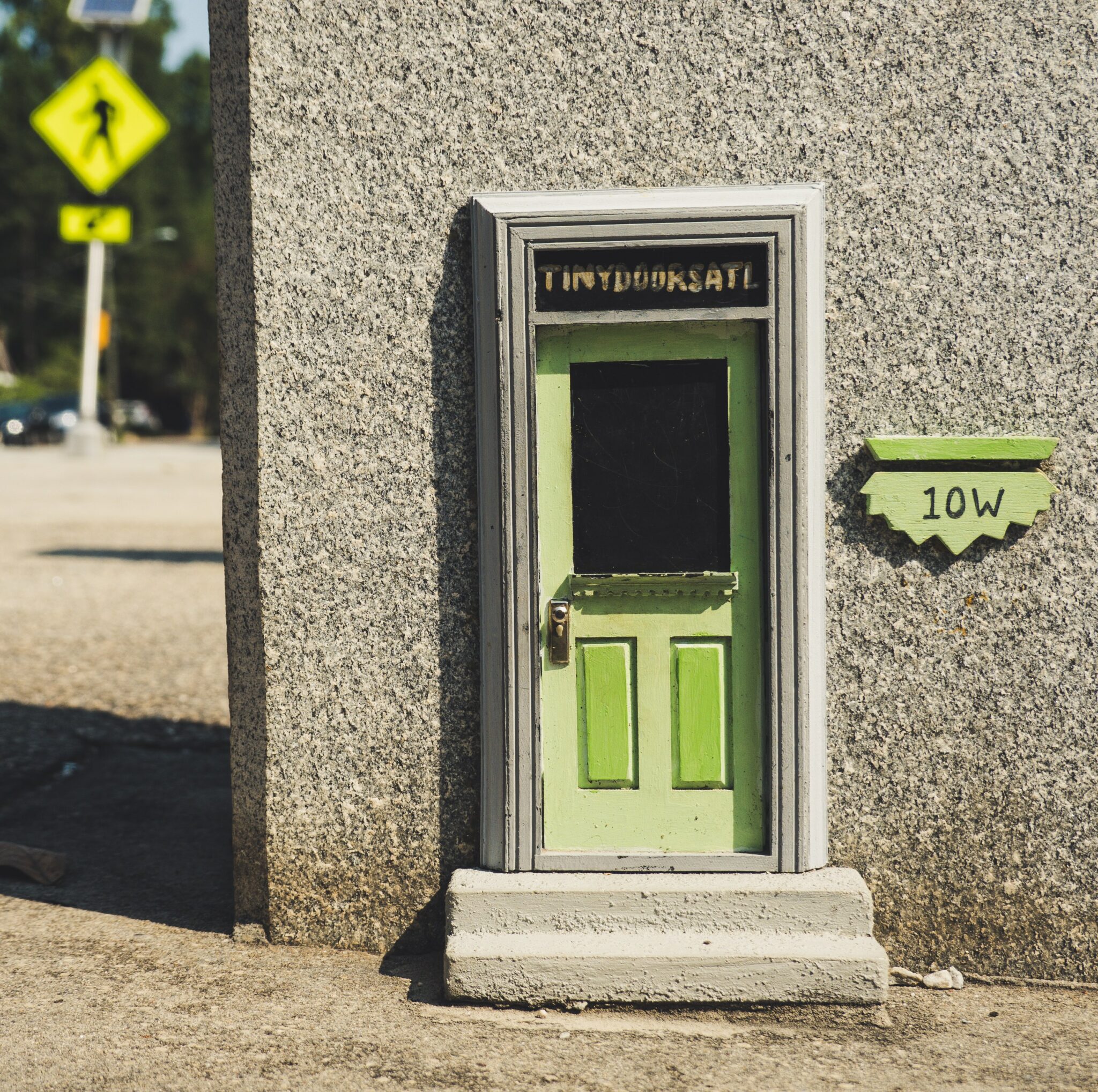 To get a taste of Atlanta's coolest neighborhoods all while enjoying a fun scavenger hunt, see if you can find these tiny doors throughout the city. Karen Anderson Singer is the artist behind the quirky Tiny Doors ATL project, which installed seven-inch doors around town.
A day spent walking or biking around Atlanta looking for the tiny doors is an awesome way to get to know the area. You can find a map of tiny door locations here.
21. Castleberry Hill Art Stroll
Another free way to see art in Atlanta for free is by joining a Castleberry Hill Art Stroll. This event takes visitors along a designated route to Atlanta's hippest neighborhood galleries, restaurants, and shops to see different art exhibitions.
The art stroll happens every 2nd Friday from 6 to 10pm. For more information, see Castleberry Hill's website.
20. Atlanta Beltline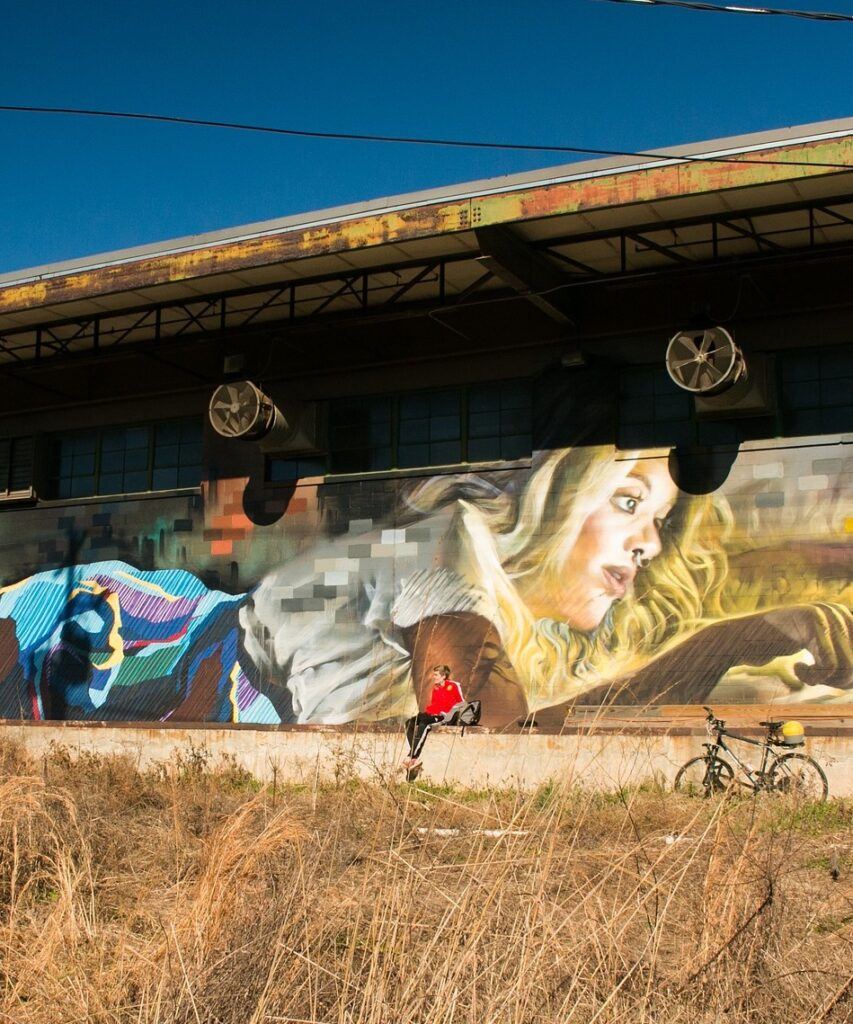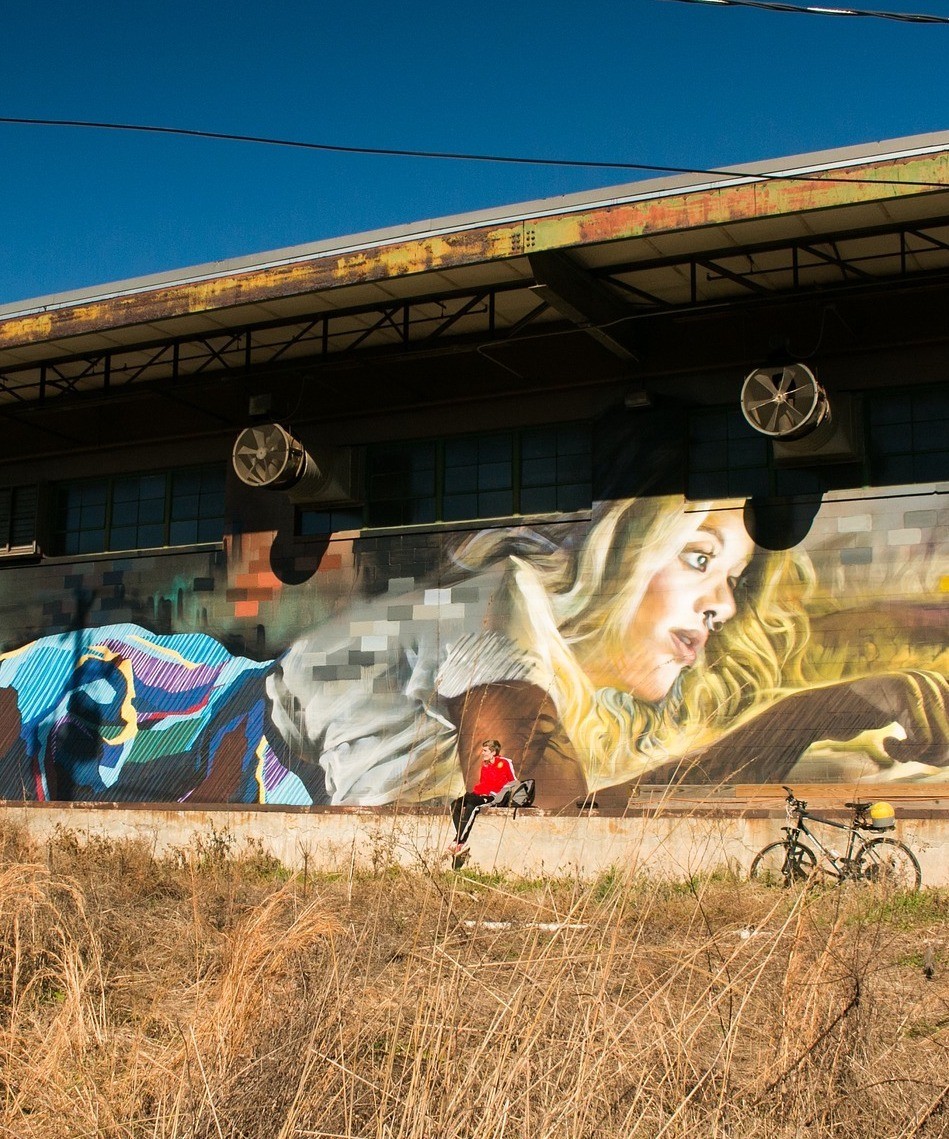 The Atlanta Beltline is the brainchild of Ryan Gravel, a Georgia Tech student who wanted to use Atlanta's old railroad system to create public infrastructure as a catalyst for economic development. His dream is becoming reality, and this impressive 22-mile loop, still a work in progress in parts, already connects many Atlanta neighborhoods and is completely pedestrian and bike friendly.
The Atlanta Beltline offers free walking tours and other events throughout the year in different neighborhoods. You can find more information on this calendar.
19. Historic Fourth Ward Skatepark
You don't have to be the next Tony Hawk to have a good time hanging out at the Historic Fourth Ward Skatepark. As the first public skatepark in Atlanta, this is a beloved location that was actually partially funded by none other than Tony Hawk himself.
This park is right alongside the Eastside Trail on the Atlanta Beltline, so make sure you make a stop by while on your Beltline adventure!
18. Arabia Mountain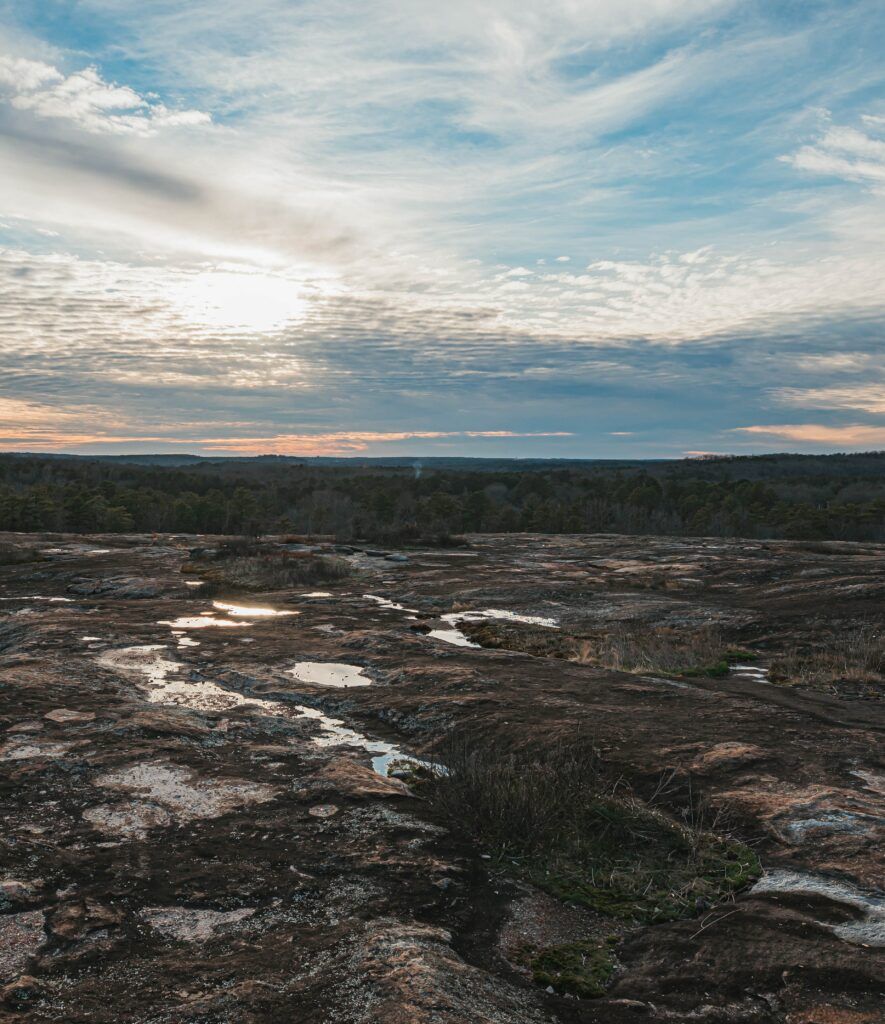 If you're looking to get outdoors while learning about Atlanta's history — including the stories of early settlers, immigrant rock cutters, freed slaves, and Trappist monks — the beautiful Arabia Mountain National Heritage Area is the perfect spot to do so. Don't miss out on the various landmarks. It also boasts two granite outcrops, with hiking and biking trails to enjoy.
17. Silver Comet Trail
Beginning just outside of the Atlanta city limits and stretching 61 miles until the Alabama state line, the Silver Comet Trail is a favorite among bikers, skaters, and walkers alike. This stellar paved trail makes for an awesome adventure and is completely free to enjoy. Expect to see pristine forests, sprawling countryside, and even a few quaint towns along the way. Consider renting a bike and embarking on a long ride along the trail.
To learn more about the trail and what there is to see, check out Explore Georgia's Silver Comet Trail Landmarks for some ideas.
16. Autrey Mill Nature Preserve and Heritage Center
If you thought Atlanta was only an urban jungle, think again. Autrey Mill Nature Preserve and Heritage Center is 46 acres of ravine forest. It's less than an hour's drive from downtown Atlanta, but it feels a world away. In addition to nature trails and a scenic creek, you'll find replicas of Native American dwellings and the Heritage Village, which offers a look into the area's rural past.
This spot is ideal for a day trip away from the city and is completely free to visit. For more information on Autrey Mill's unique history and offerings, check out the website.
15. Noah's Ark Animal Sanctuary
Didn't get enough of the critters at the previous location on our list? Make your way to Noah's Ark Animal Sanctuary for even more animal fun. This wildlife rehabilitation center is home to a variety of rescued animals, including big cats, bears, birds, foxes, wolves, and many more.
Free self-guided tours are available from 12 to 3pm, Tuesday through Saturday, weather permitting. Donations are welcome but not obligatory.
14. Centennial Olympic Park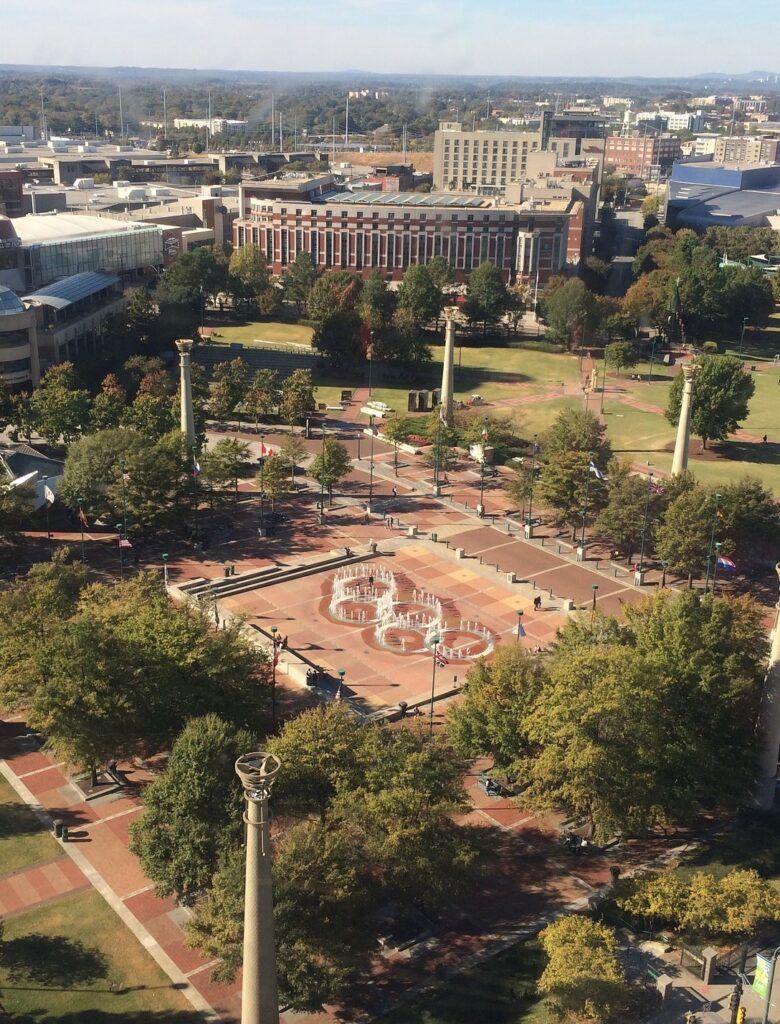 If you're seeking some green space in the heart of Atlanta, this is it. Centennial Olympic Park is 21 acres of grassy lawns, shady trees, and even an ice skating rink. The park encompassed the enduring spirit of the 1996 Olympic Games but now hosts a variety of free public events, which you can check out on the events calendar.
Even if you don't plan to catch one of the park's events, a visit to Centennial Olympic Park is spectacular all on its own. The beautifully groomed scenery includes fountains, water gardens, and sculptures. Take a stroll or spend a day picnicking in this special space.
13. Piedmont Park History Walking Tour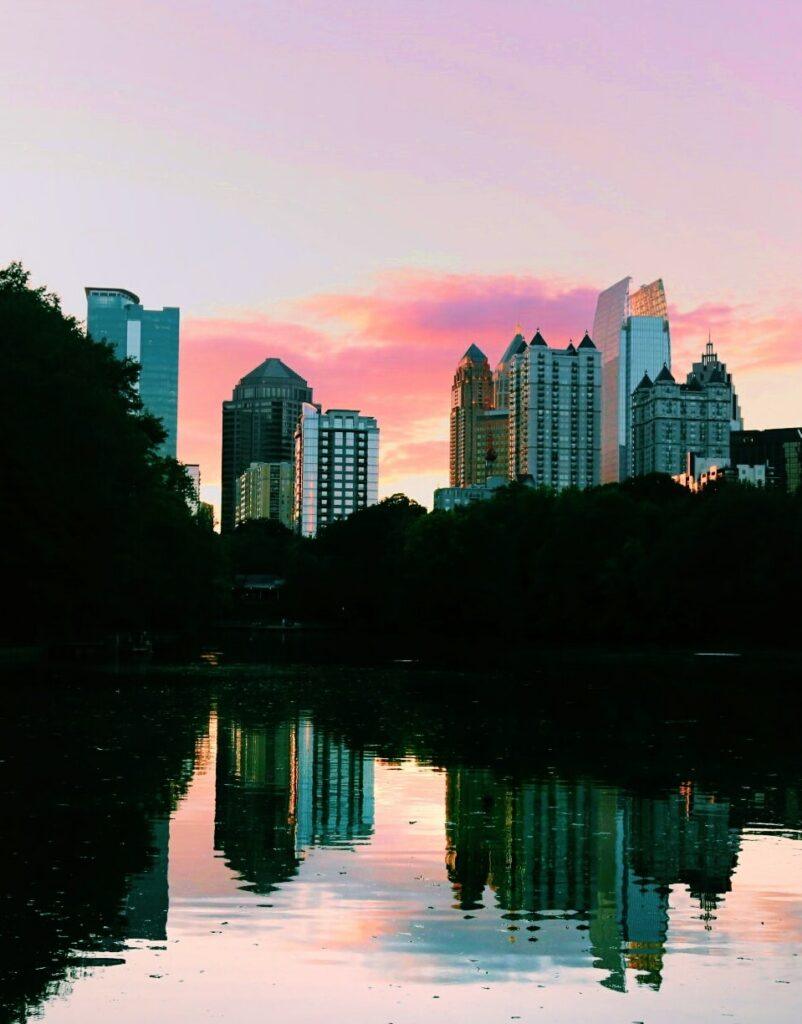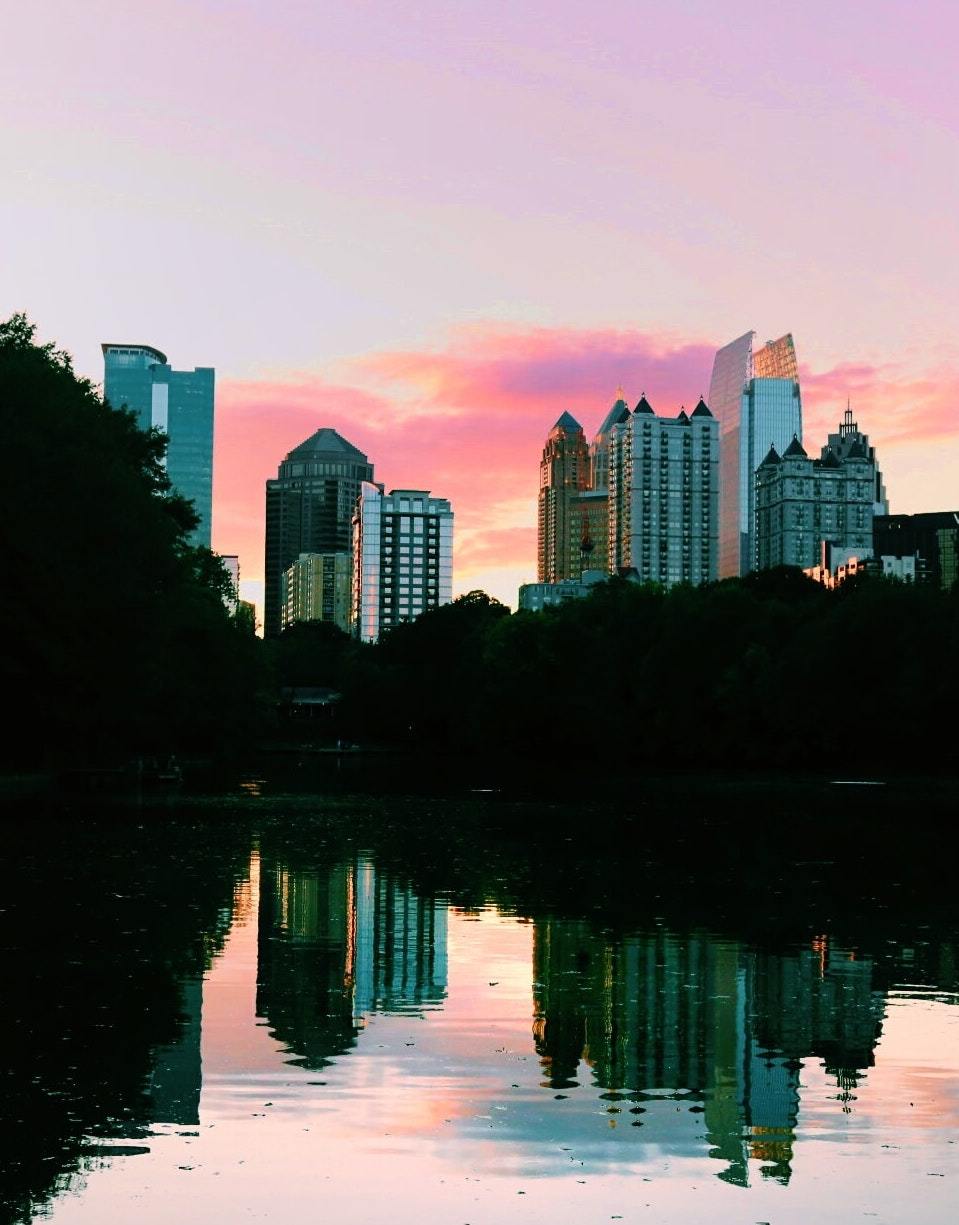 This gigantic, 221-acre green space in Atlanta is just the right place to spend a sunny afternoon. It includes a free Legacy Fountain Splash Pad, plus free swimming in the pool from 4 to 5pm, Monday through Friday, Memorial Day until Labor Day.
That's not the best part, though: Piedmont Park has free history walking tours that showcase its rich history, which goes hand-in-hand with the development of Atlanta. Reservations are required and honored on a first-come, first served basis.
12. Kennesaw Mountain National Battlefield Park
This expansive park is the site of a Civil War battleground. Here you'll find 17 miles of trails to explore, along with a museum and various Civil War monuments. Not only is it a great place to enjoy the outdoors, but it's also ideal for history buffs or anyone who wants to learn more about the unique stories of the American South.
Kennesaw Mountain National Battlefield Park is open everyday from dawn to dusk and is free to visit. For more information on what to see and how to get there, refer to the park's website.
11. Martin Luther King, Jr. National Historical Park
To hear the story of Dr. King and see his birthplace and childhood home, check out Martin Luther King, Jr. National Historical Park. This is also where this historic civil rights leader began his career and was eventually buried. This is one of the top tourist destinations in Atlanta, and best of all, it's free!
The buildings in the park are currently closed due to the pandemic, but you can check the website for updates on when they will be open again.
10. Shoot the Hooch
No, I'm not talking about that kind of "hooch." In Atlanta, "shooting the Hooch" refers to floating down the Chattahoochee River on an inner tube. This is a popular summertime activity, as floating in the cool river water helps beat the Atlanta heat. If you have your own inner tube, it's also totally free! If not, you can rent one here.
There are a couple popular floating routes to choose from: Johnson Ferry to Powers Island (3.5 miles), Powers Island to Paces Mill (2.5 miles), and Johnson Ferry to Paces Mill (6 miles).
9. Oakland Cemetery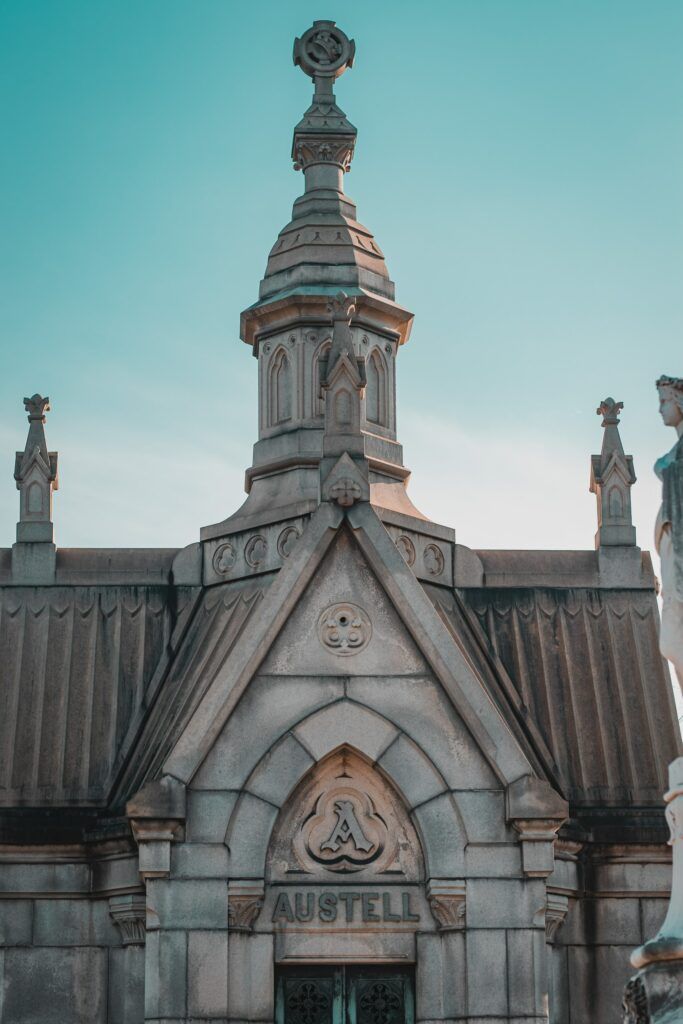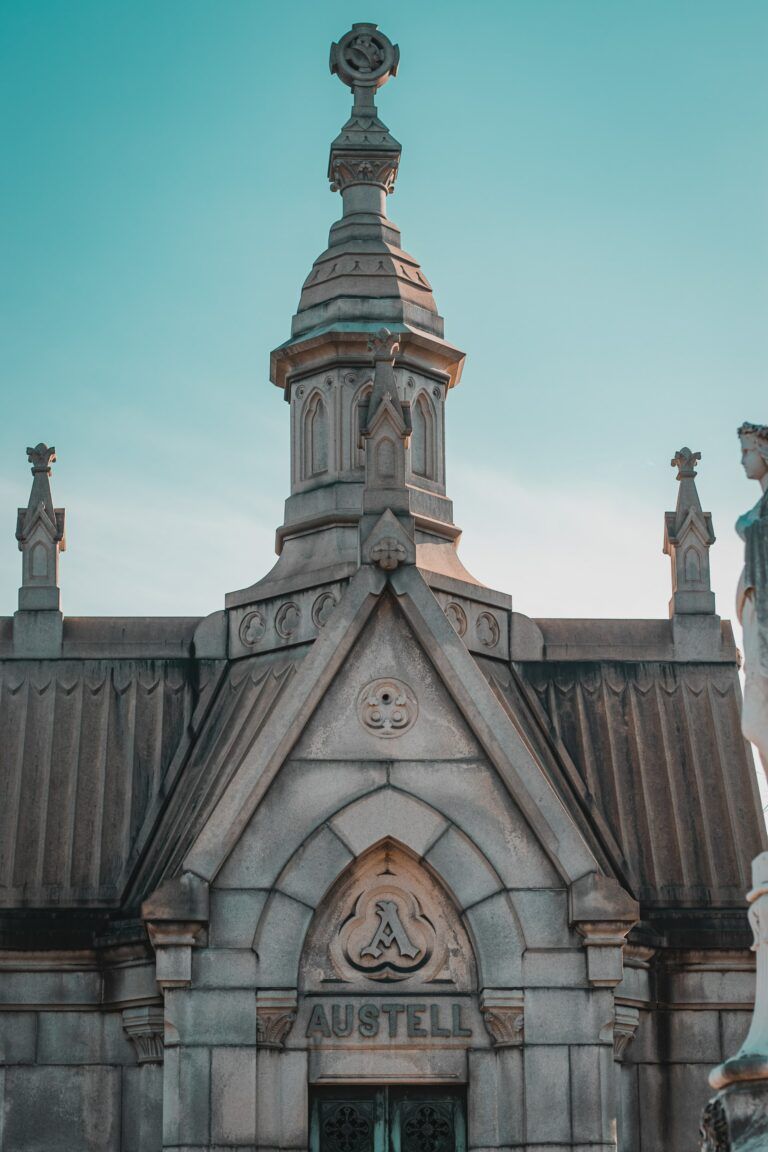 While many travelers might be creeped out by visiting a cemetery, this is actually one of the most historically significant places in Atlanta. It is the final resting place of some of the city's most famous and influential people, including Bobby Jones, Margaret Mitchell, and Maynard Jackson. It's such a popular tourist spot that people who go to see Jones' grave know to leave golf tees there.
The gardens there are well kept and feature seasonal flowers year round. You'll also see some incredible architecture throughout the cemetery.
8. Atlanta Contemporary
This expertly cultivated contemporary art museum, always free to the public, is a must-see for visitors and residents alike. The museum is home to the Atrium Wall, a 20-by-14-foot mural installation that acts as a year-long temporary exhibit. This is just one example of the ingenious ways the curators of the museum use the space.
Atlanta Contemporary requires guests to reserve their timed ticket ahead of time. For more information on how to visit, consult the website.
7. High Museum of Art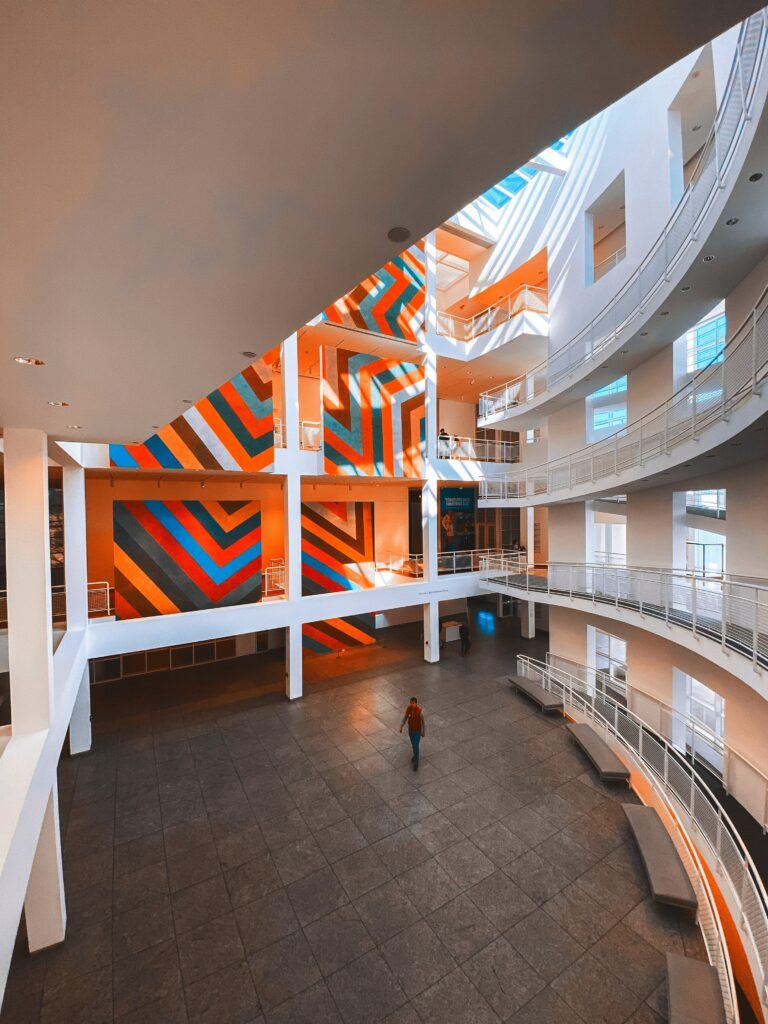 This eclectic art museum is renowned for its impressive variety and attention to diversity. Its 18,000-piece collection features 19th- and 20th-century works, as well as more modern and contemporary art. You'll find photography, sculptures, paintings, and new media and design, along with a growing collection of African art.
The High Museum of Art is free to all visitors on the second Sunday of every month. Tickets are available here.
6. Atlanta Monetary Museum
If you want to learn more about the history of money and the Federal Reserve's role in the economy, head to the Atlanta Monetary Museum on a weekday for a walk-in visit or a free tour. The museum houses some rare coins and interesting artifacts that have to do with the history of printed money in the United States.
Free tours have been suspended until the end of 2021, so stay tuned to the museum's website for updates on when tours will resume.
5. Georgia Capitol Museum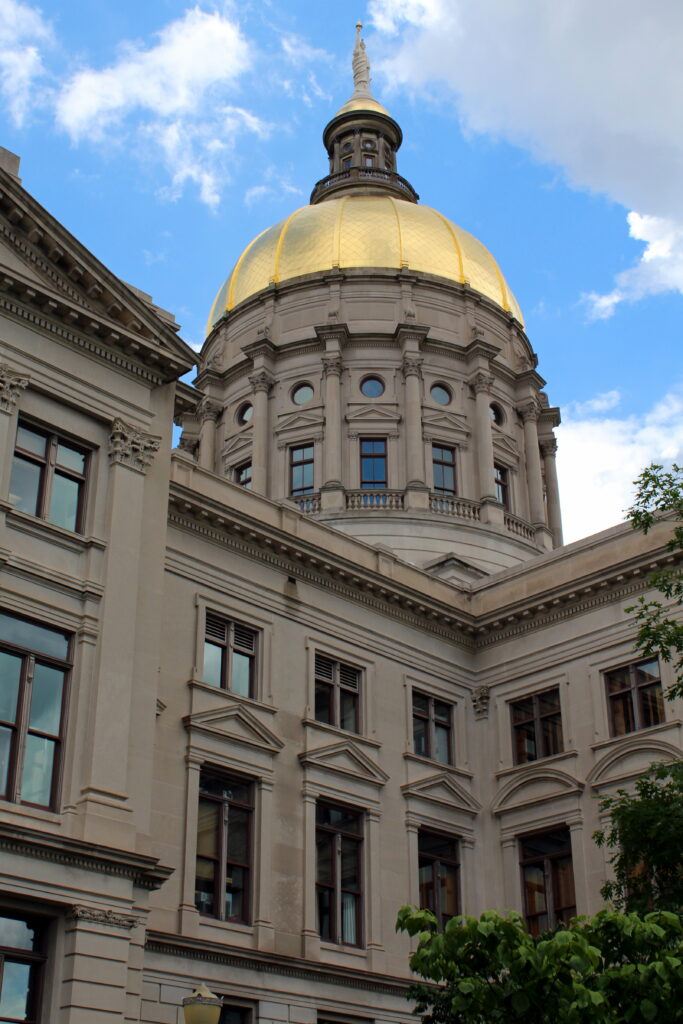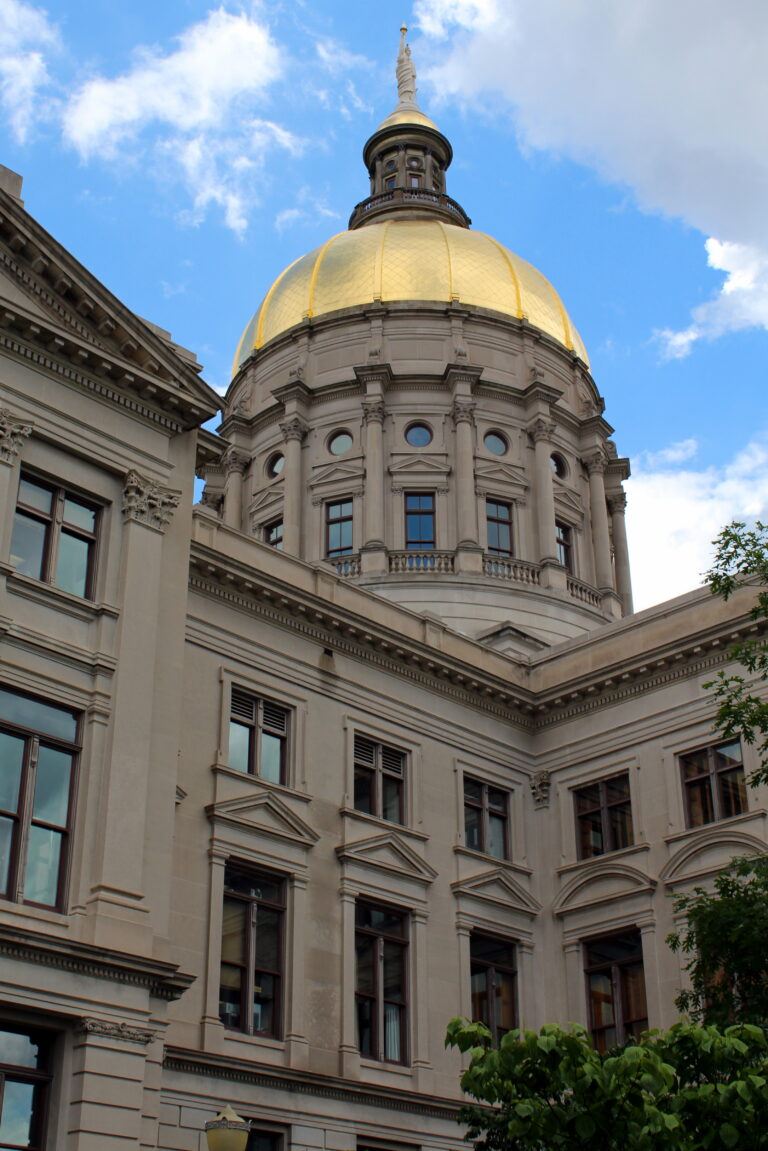 The Georgia Capitol is a working government building and the center of most of the state's most important political decisions. The museum inside the building is home to historic artifacts, flags, and artwork.
The Georgia State Capitol and Museum are open to the public from 8am to 5pm Monday through Friday. Free self-guided tours are available for groups of less than 10, and guided, interpretive tours by the Museum are available for groups of 10 or more, with a reservation. Check out the museum's event calendar for more information on free events.
4. Georgia Governor's Mansion
The Georgia Governor's Mansion is the 24,000-square-foot primary residence of the presiding governor and his or her family. The mansion has 30 rooms divided between three floors and is part of an 18-acre estate. It's full of history, antique furniture, and Greek revival architecture.
The mansion is open to the public and tours run from 10am to 11:30am on Tuesdays, Wednesdays, and Thursdays. However, it is currently closed until further notice due to the pandemic. Stay in the loop on the website.
3. Fernbank Science Center
This fantastic museum is one of those places that you won't believe is completely free. It even has free parking! The Fernbank Science Center houses a 500-seat planetarium (which isn't free to visit but you can visit it virtually online), a 9,000-square-foot exhibit hall, and much more. You could spend days exploring everything the center has to offer.
Although it has been closed during the pandemic, stay up to date on the Fernbank Science Center's website.
2. Festivals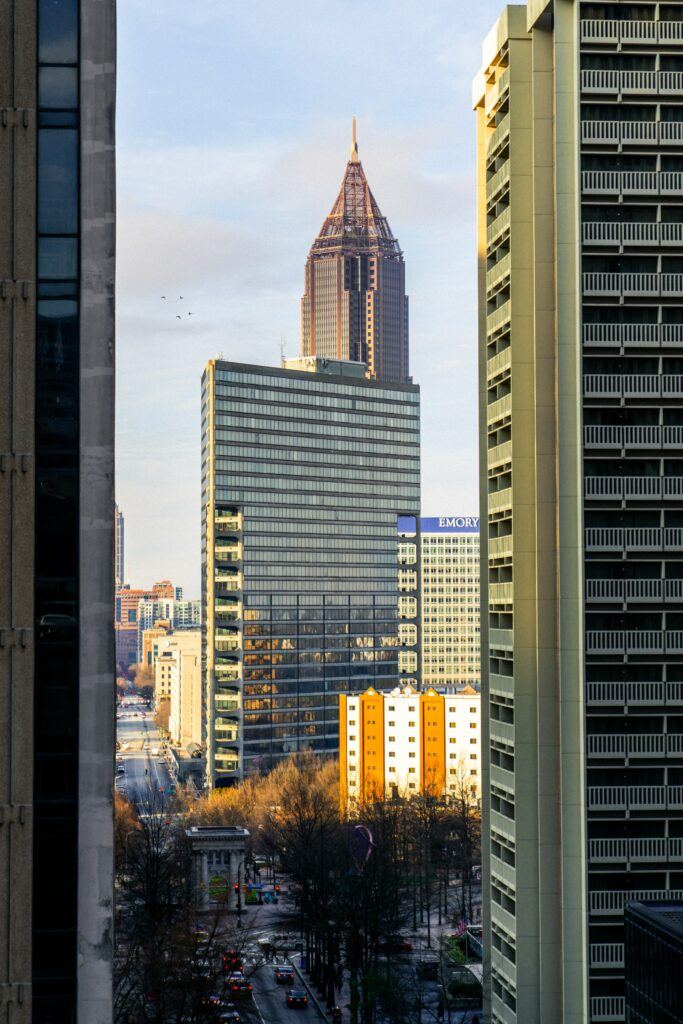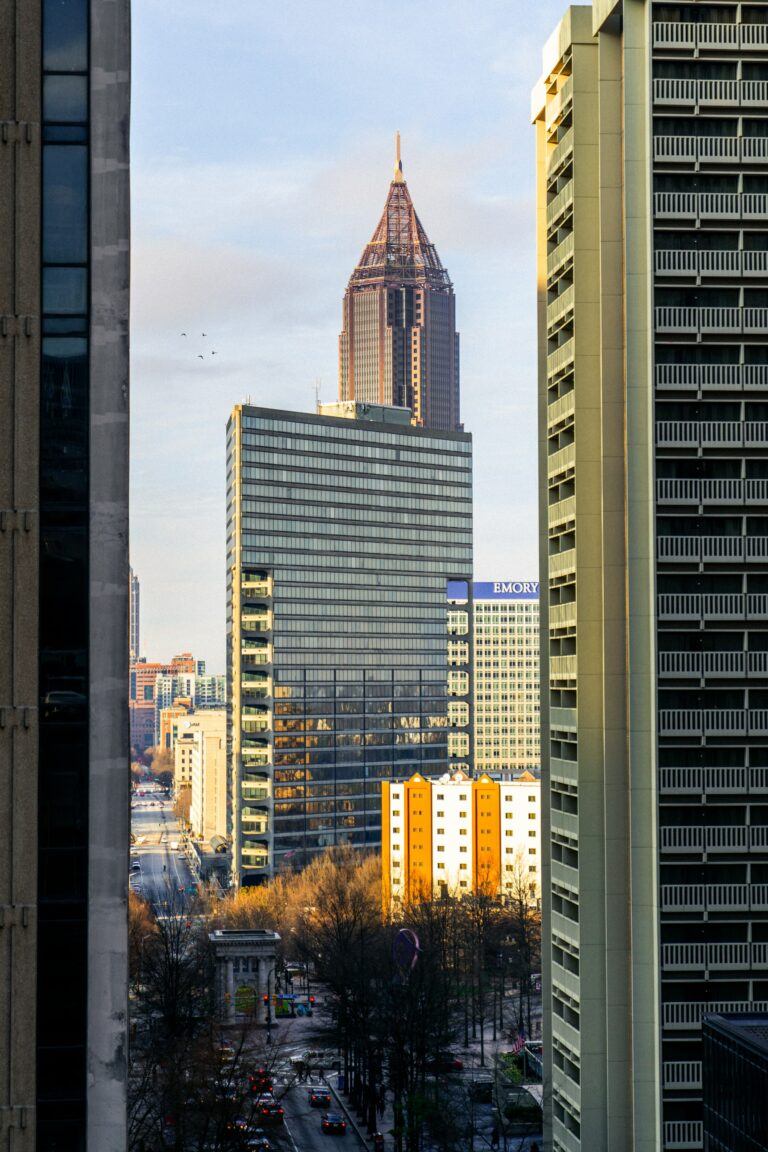 Atlanta has no shortage of free street festivals, especially in the summertime. Each season has something different to offer, and each festival has its own flair. Whether hot-air balloon launches, holiday parades, food festivals, cultural events, and concerts, you can find out what events are happening during your visit on this events calendar.
1. Underground Atlanta
What was once a series of viaducts over a railroad gulch is now a popular shopping, dining and entertainment district called Underground Atlanta. This six-block stretch of restaurants, galleries, and shops is both above and below ground, with some dating back to the late 19th and early 20th centuries.
The area is currently being redeveloped and is set to house some chic new spots that will definitely be worth checking out. You'll find art vendors, pop-up kiosks, and much more to browse while you visit. Stay current by consulting Underground Atlanta's events page here.
Pin me for later:
From fabulous green spaces to important historical sites and everything in between, Atlanta is bursting with awesome things to do for free. Consider making ATL part of your next epic road trip through the American South!