A longtime favorite among adventurous and spiritually minded travelers, the Big Island of Hawai'i offers visitors everything they could ever hope for in a Hawaiian vacation: incredible beaches, awe-inspiring hikes, lush rainforests, thundering waterfalls, and peaceful aloha vibes all around.
When it comes to finding the best boutique hotels on the Big Island, there's something for everyone, from beach bums to volcano enthusiasts. These are my top nine:
1. Holualoa Inn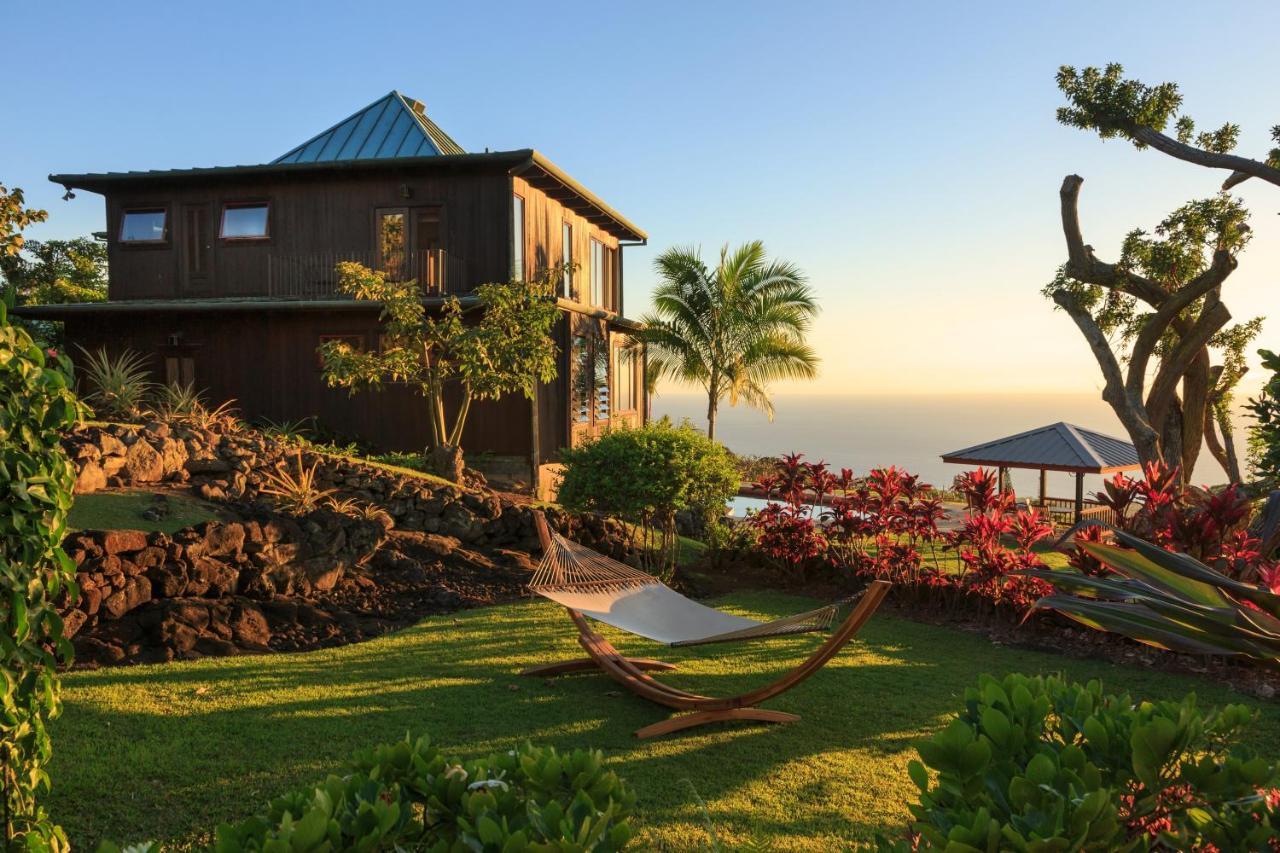 This quaint bed-and-breakfast is on 30 acres on the slopes of Mount Hualālai, yet it has just six rooms, giving guests their very own slice of Hawaiian paradise. Better yet, Holualoa Inn is in the heart of the Kona coffee belt, on a working coffee farm. Imagine sipping your morning brew knowing the beans came from the same land you're sitting on — pretty neat!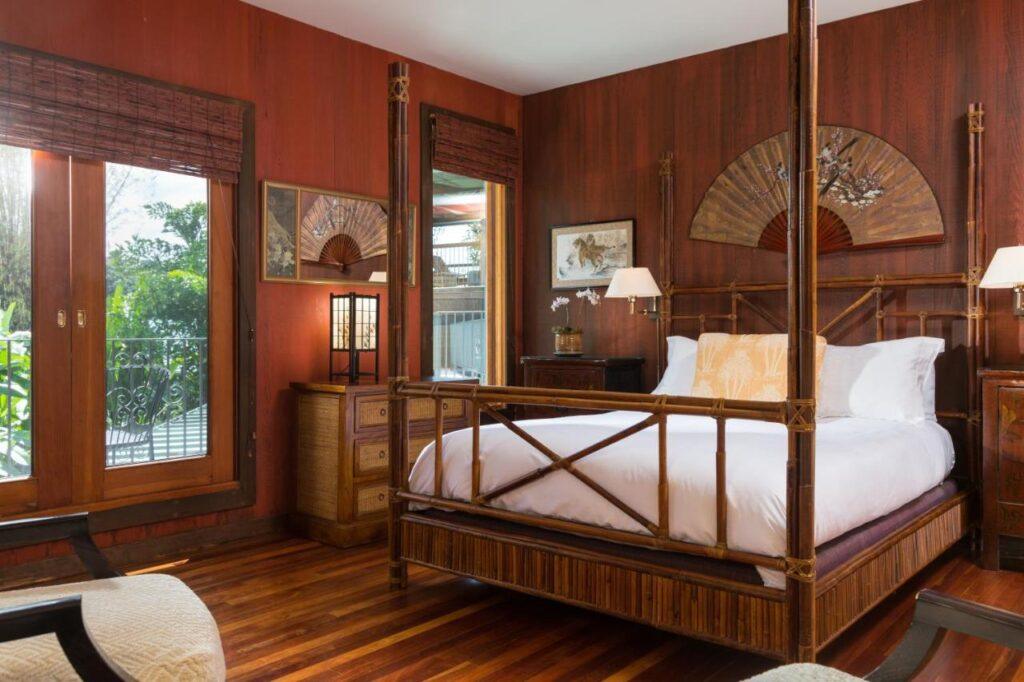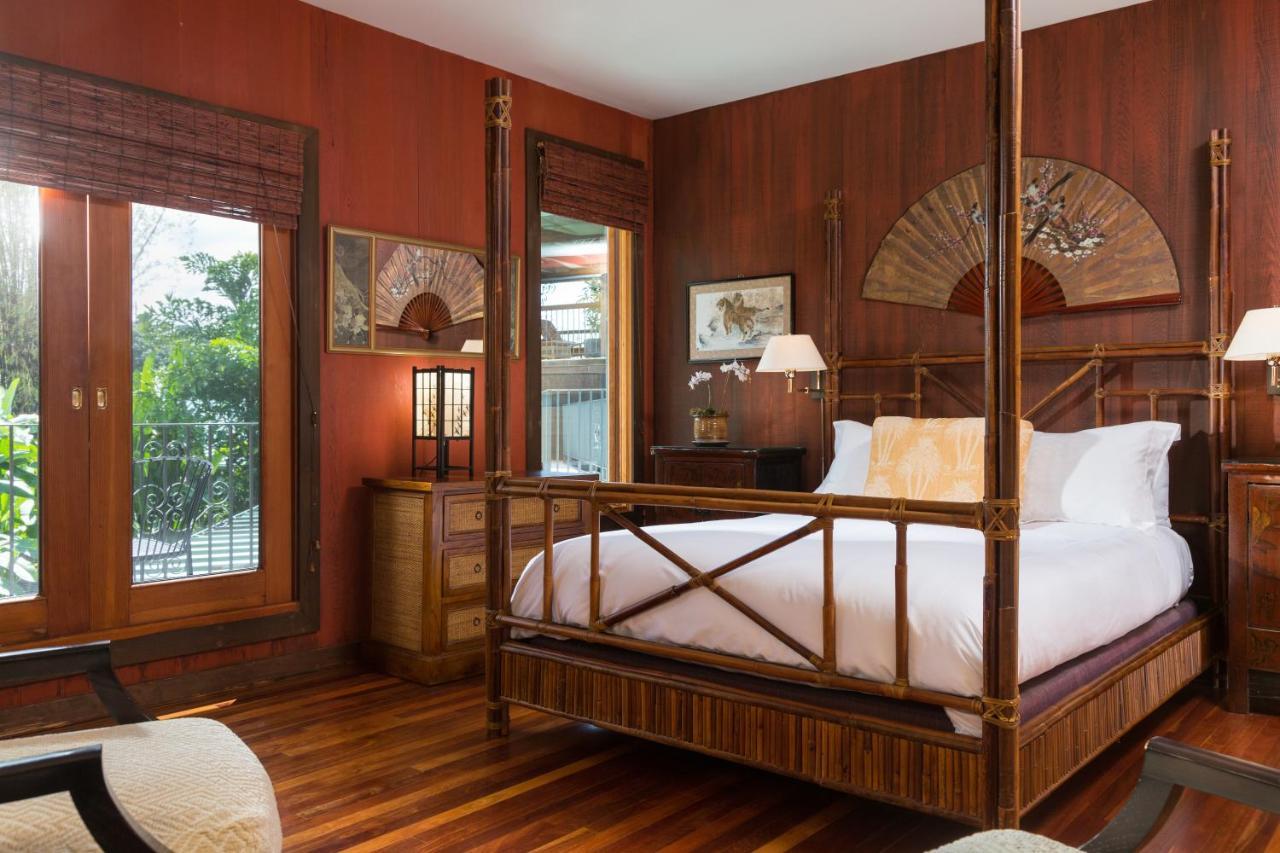 The perks don't stop at coffee, though. The inn is just minutes from the beach, and some rooms have an ocean view. Guests adore the generous breakfasts served here and rave about the outstanding hospitality. In case you're not sold yet, there are also massages and yoga classes for guests, offering a truly rejuvenating experience.
2. SCP Hilo Hotel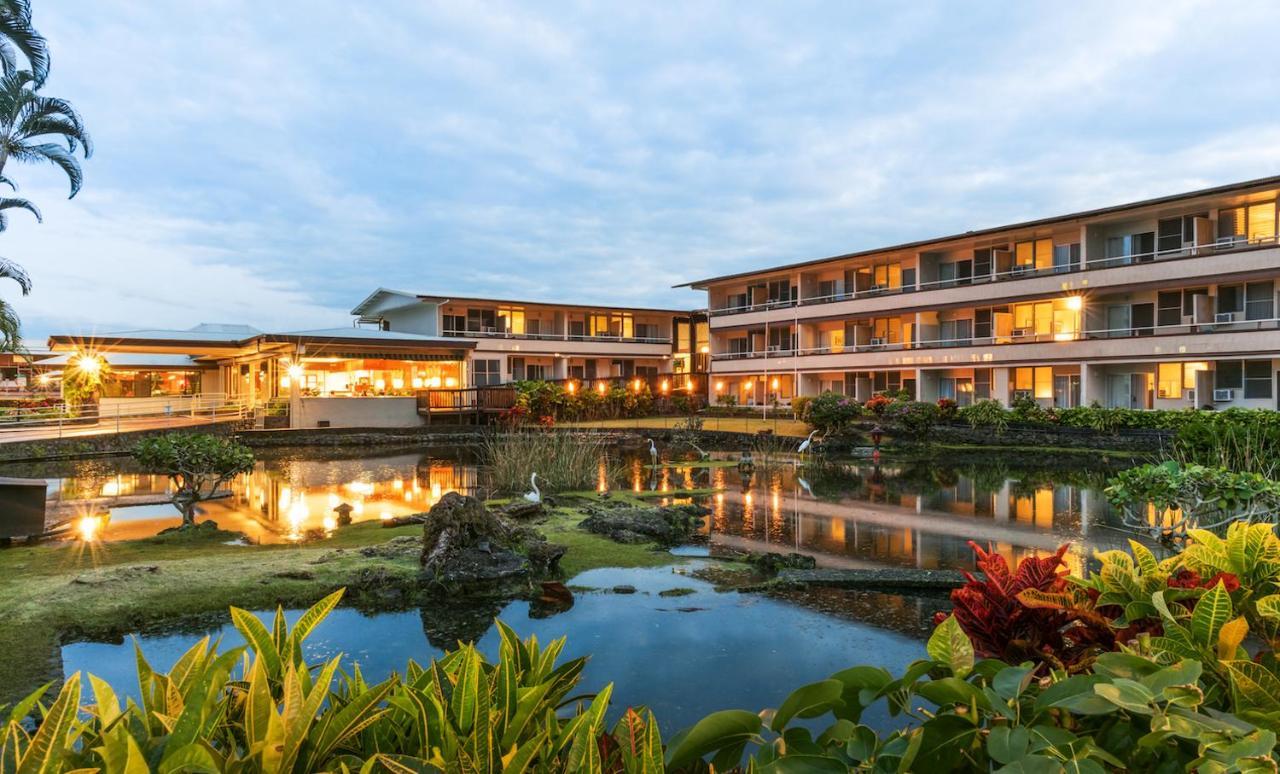 If you've read up on things to do on the Big Island, chances are that Hawai'i Volcanoes National Park is on your bucket list. If visiting this epic location is a top priority, consider staying at SCP Hilo Hotel, which is just minutes from the park. Though it's technically larger than most boutique hotels (at 128 guest rooms), it deserves a spot on this list, because guests swear that staying at this family-run hotel has all the perks of a much smaller operation. The hospitality is great, it's quiet, and there are tons of quirky touches throughout the hotel to give it a unique feel.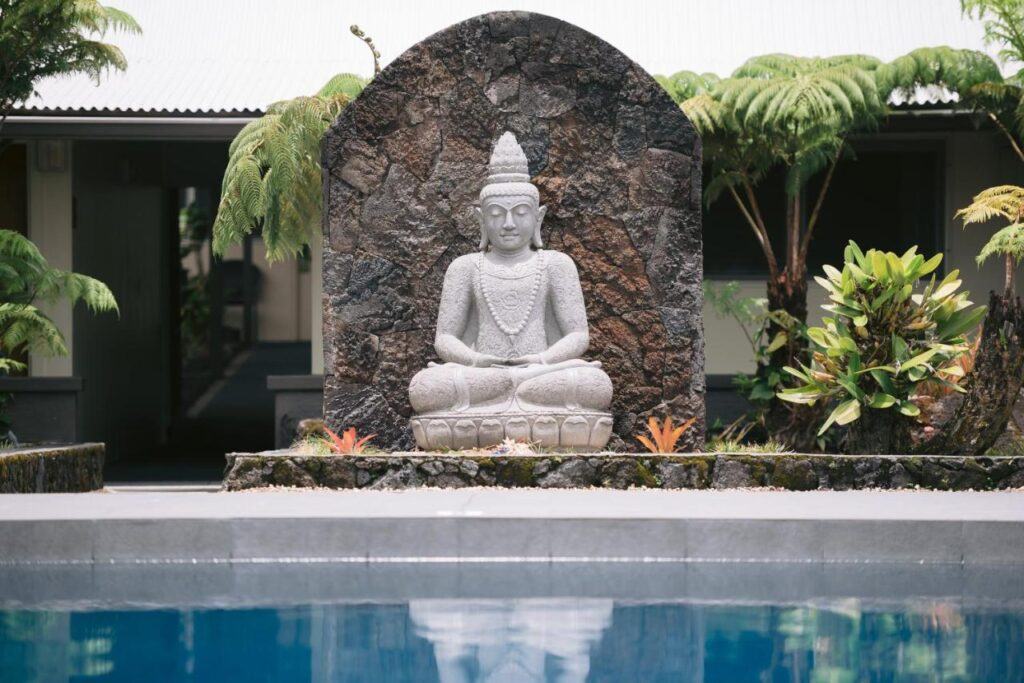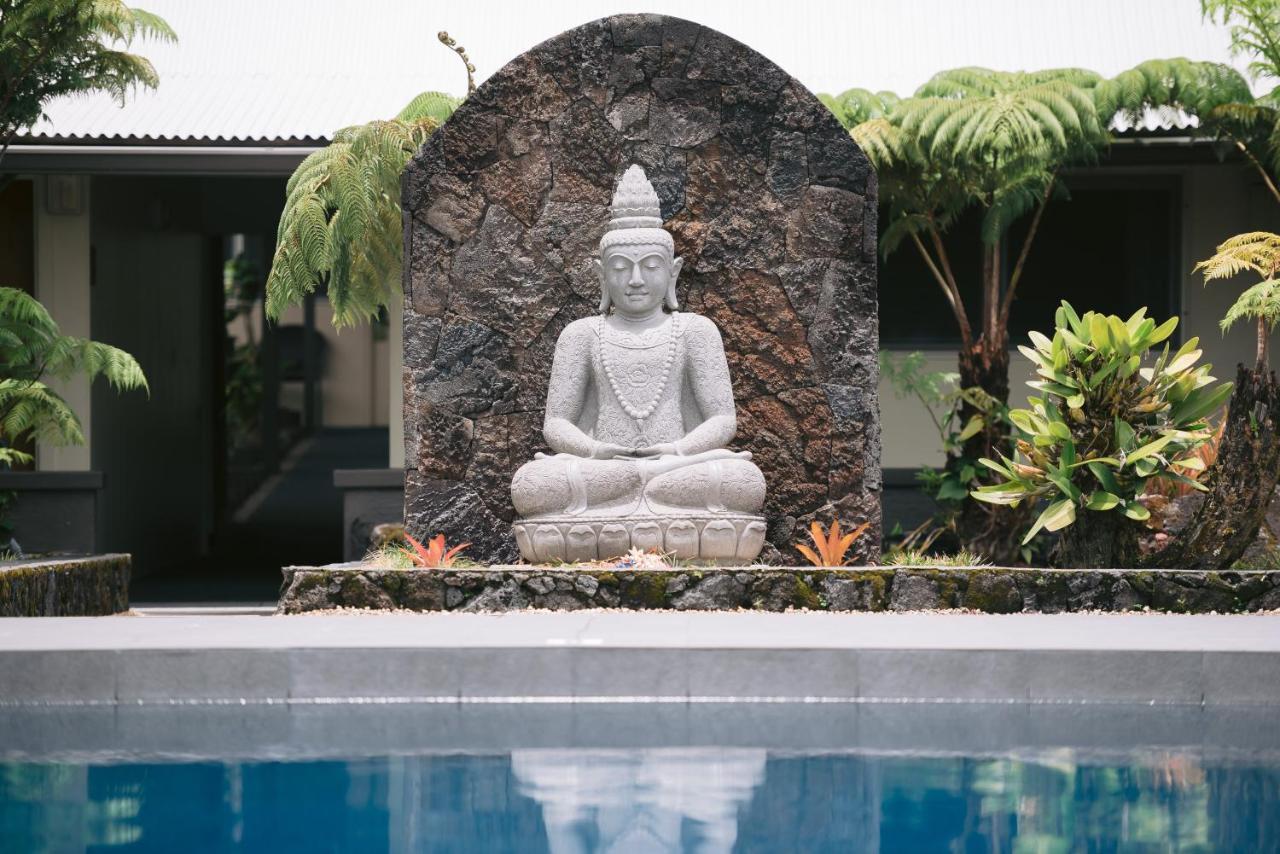 Some of the perks at SCP Hilo Hotel include a pool and sun terrace, a gym with Peloton bikes, and designated "Peaceful Rooms," which allow guests to disconnect from the digital world. Another cool feature is that the hotel works with the Hawai'i Wildlife Fund to remove 2.2 pounds (1 kilo) of trash from local beaches for every guest that stays. How cool is that?
3. Volcano Village Lodge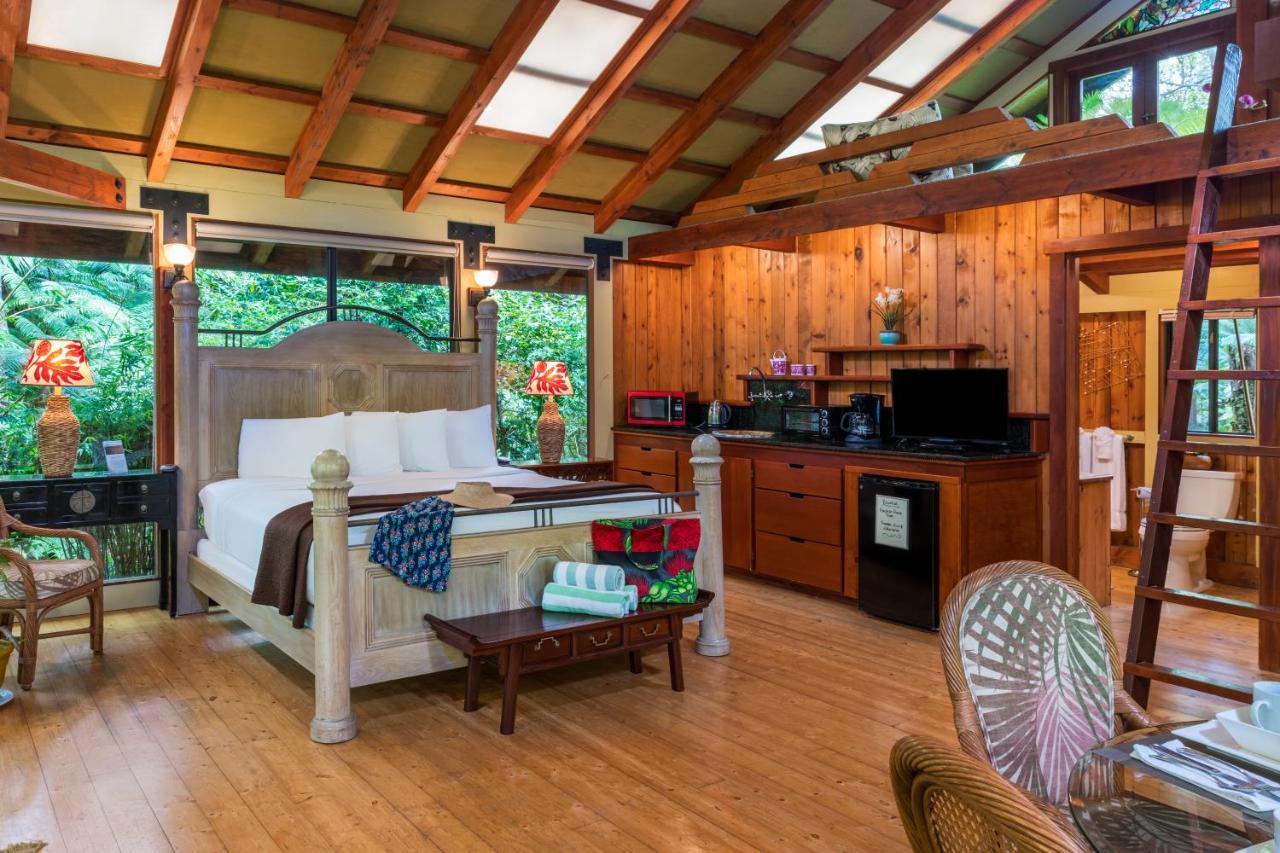 Another fantastic option near Hawai'i Volcanoes National Park, this lodge is ideal for travelers who want to escape into nature. Nestled in the rainforest and surrounded by the rugged beauty of the Big Island, Volcano Village Lodge offers guests an experience of a lifetime. With just five suites and an uber-professional staff, the quality of hospitality is unmatched compared to big resorts on the island.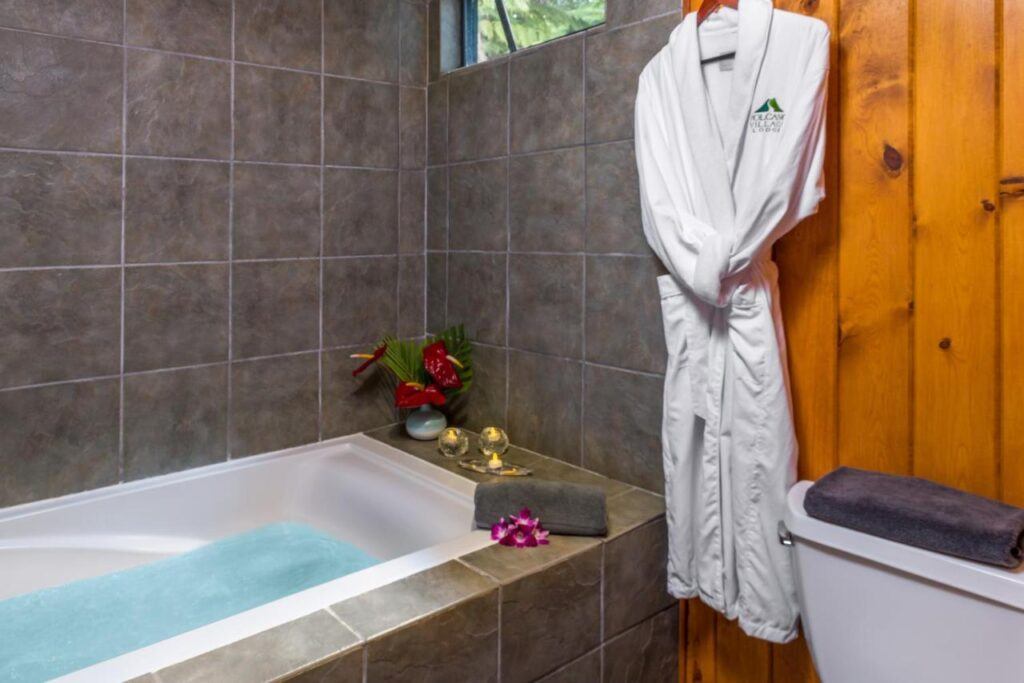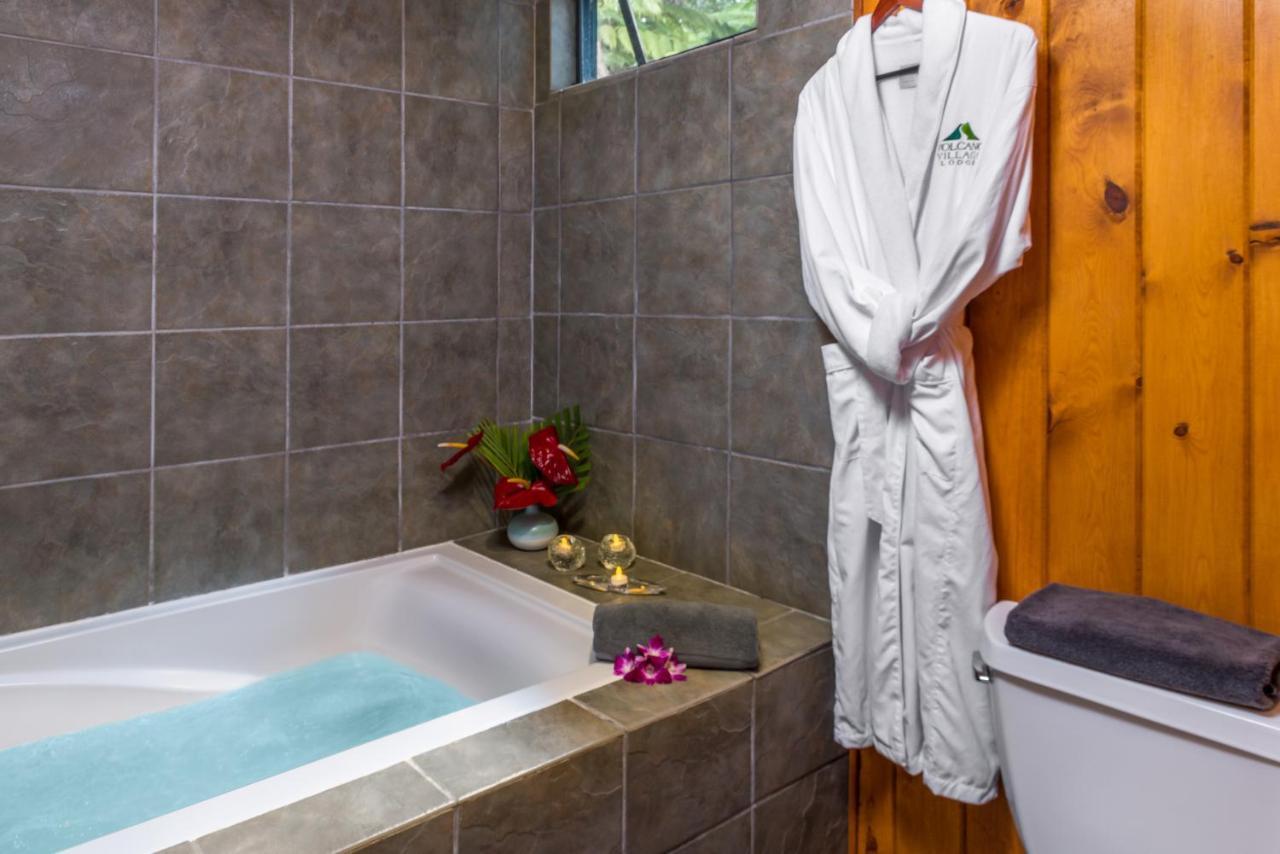 Since this boutique hotel is just two miles from the national park, it offers tours with expert guides and access to trails to see recent lava flows.
Want a break from hiking to learn more about Hawaiian culture? You can take a hula class or create your own flower haku (a headband worn during hula dance or for special occasions).
Guests especially love the delicious breakfasts here (try the macadamia pancakes!) and rate the jungle views a 10 out of 10.
4. Volcano Rainforest Retreat Bed & Breakfast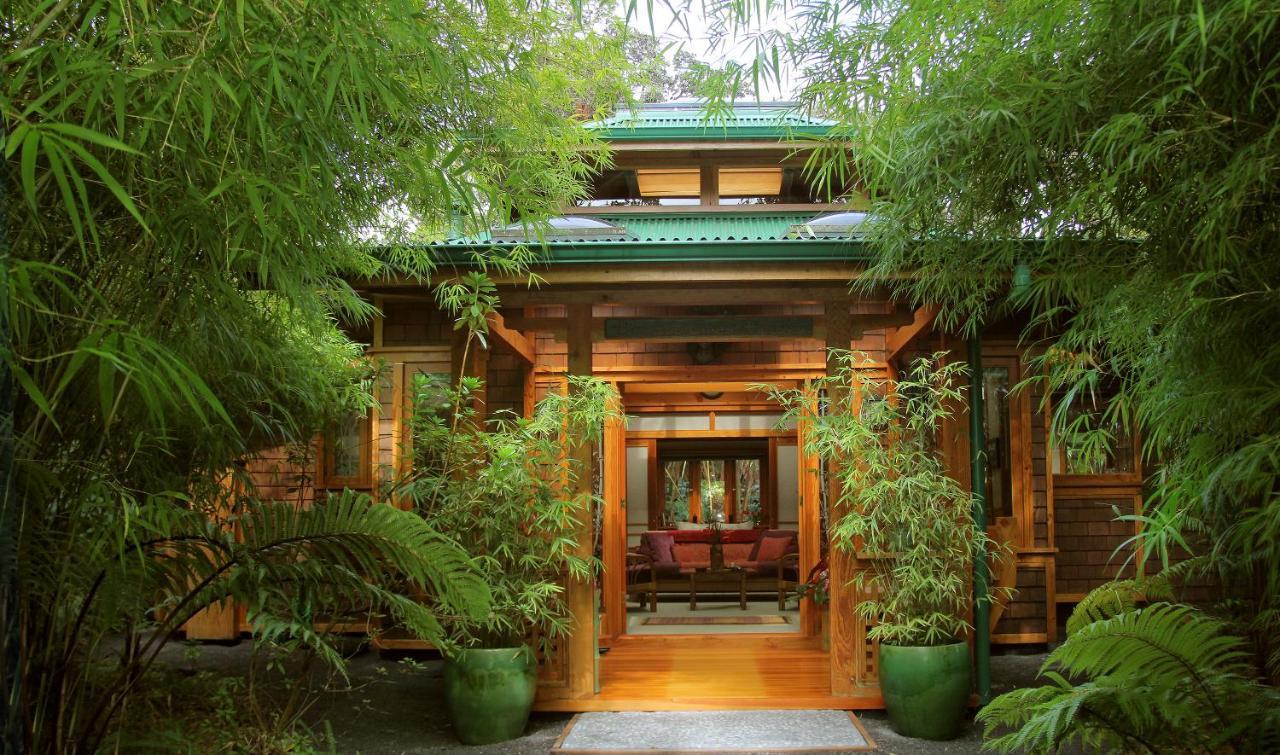 Just in case your heart is set on staying near Hawai'i Volcanoes National Park, here's another stellar option. Volcano Rainforest Retreat Bed & Breakfast stands out from the pack because of its lush garden setting and gorgeous, Japanese-inspired architecture. The property only has five cottages in different sizes, and each one has its own outdoor hot tub. Imagine soaking here after a long day of hiking, surrounded by rainforest… epic!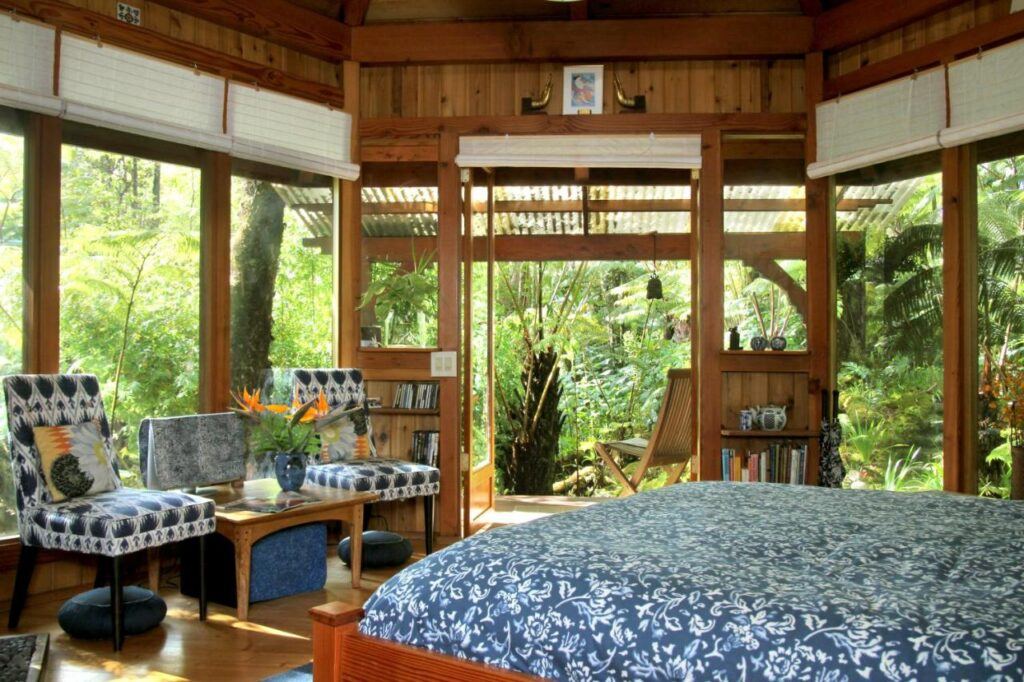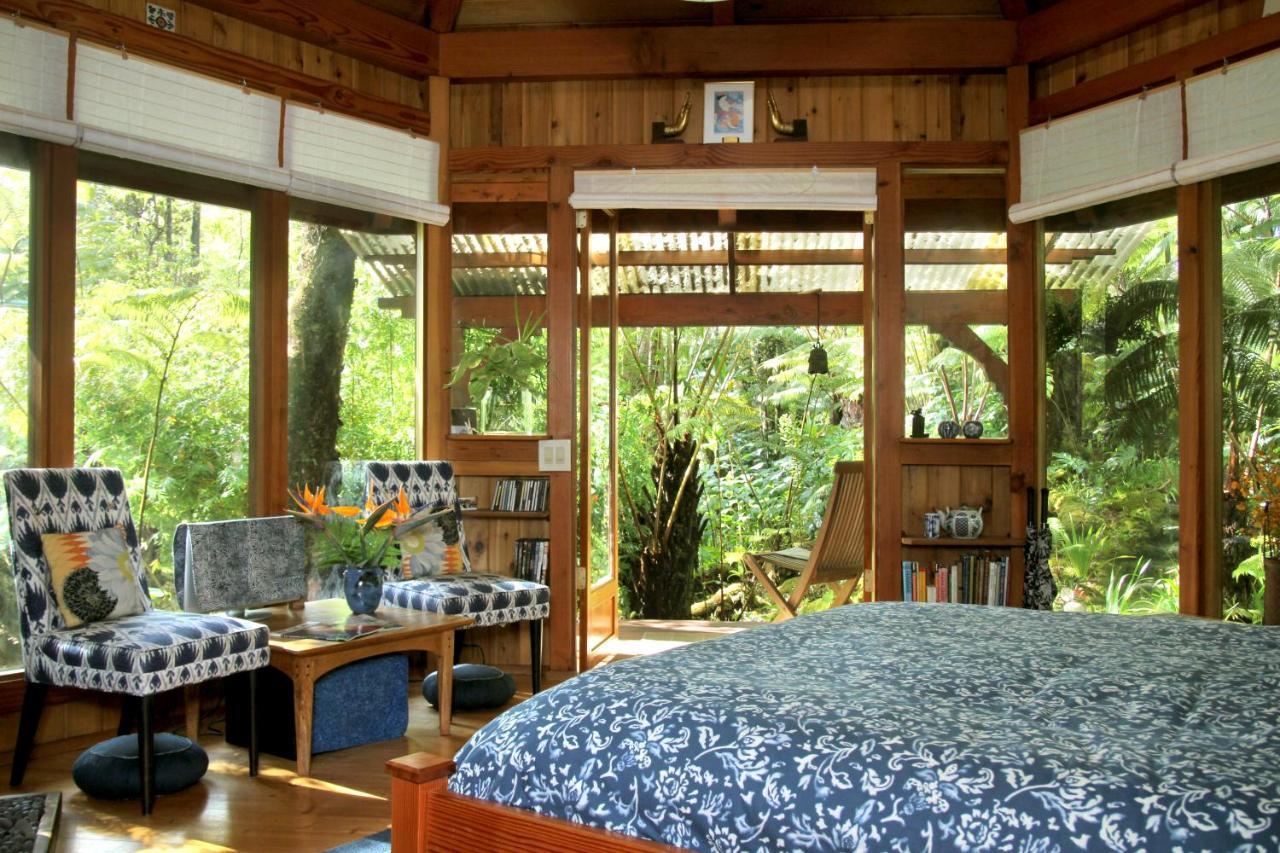 Though it's tucked away in the forest, this bed-and-breakfast is just minutes from Volcano Village, where you'll find plenty of restaurants and shops. It's also next to the national park and the Pohoiki black-sand beach, where lava recently flowed in 2018. Guests rave about the location but also swear by the breakfast and superb hospitality.
5. Aloha Boutique Hotel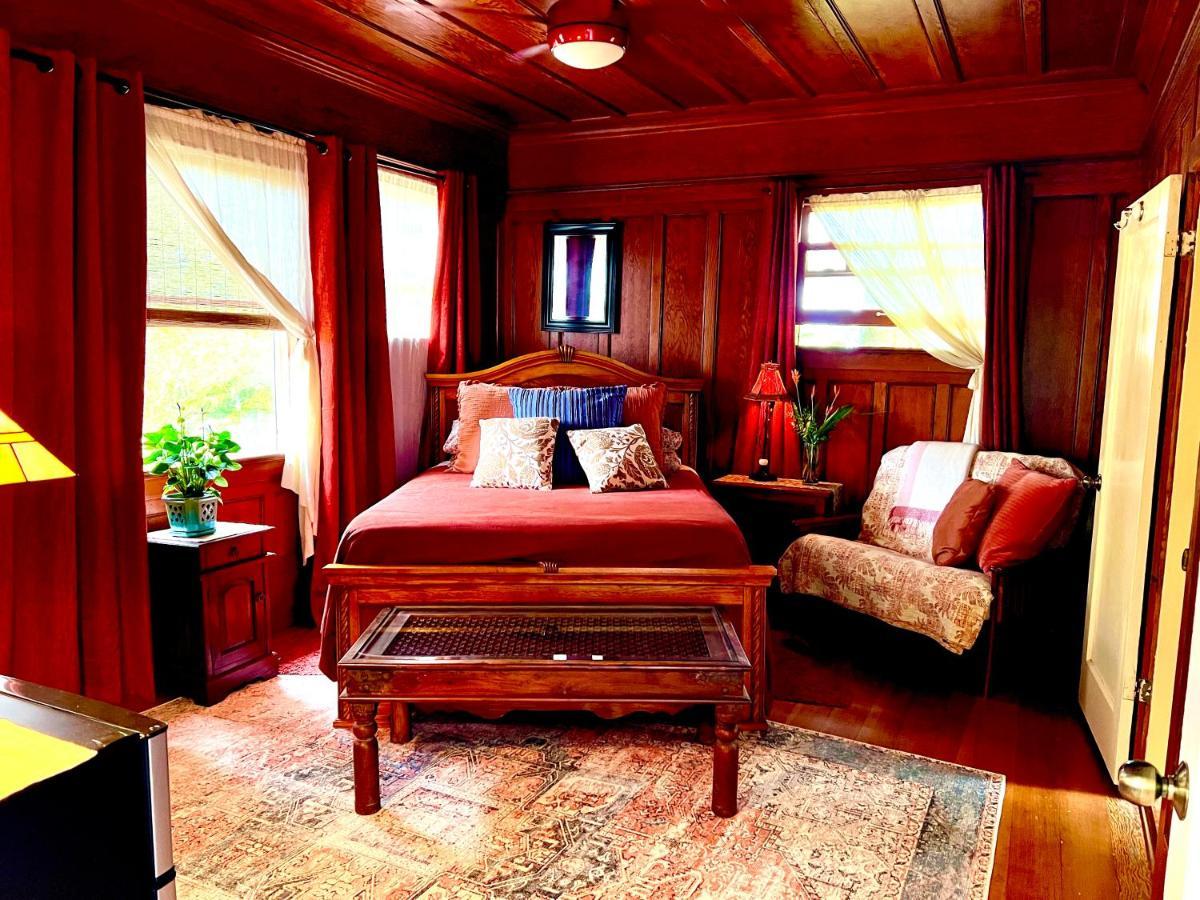 Vegan and eco-conscious travelers, rejoice! Aloha Boutique Hotel is your Hawaiian dream come true. Located in a plantation mansion built in the late 1800s, this eclectic hotel is alcohol-free, cigarette-free, meat-free, and fast food-free, making it one of the most unique options on the island. It is situated in the small village of Hawi on the far northwestern tip of the Big Island, far from large resorts, something that guests love.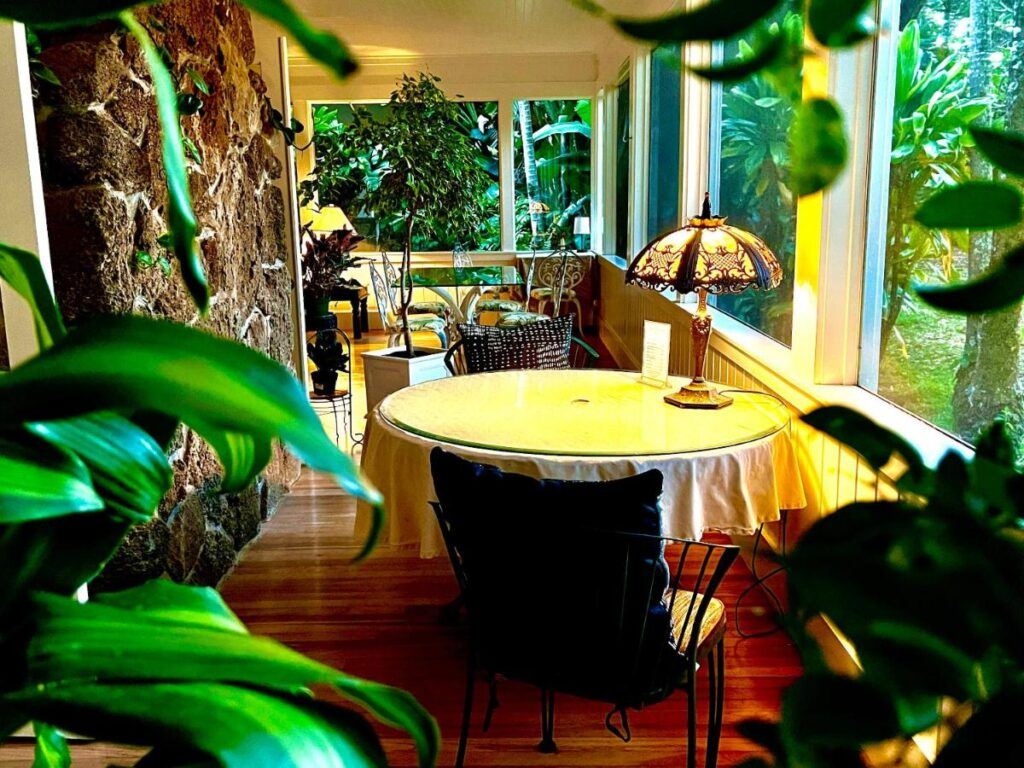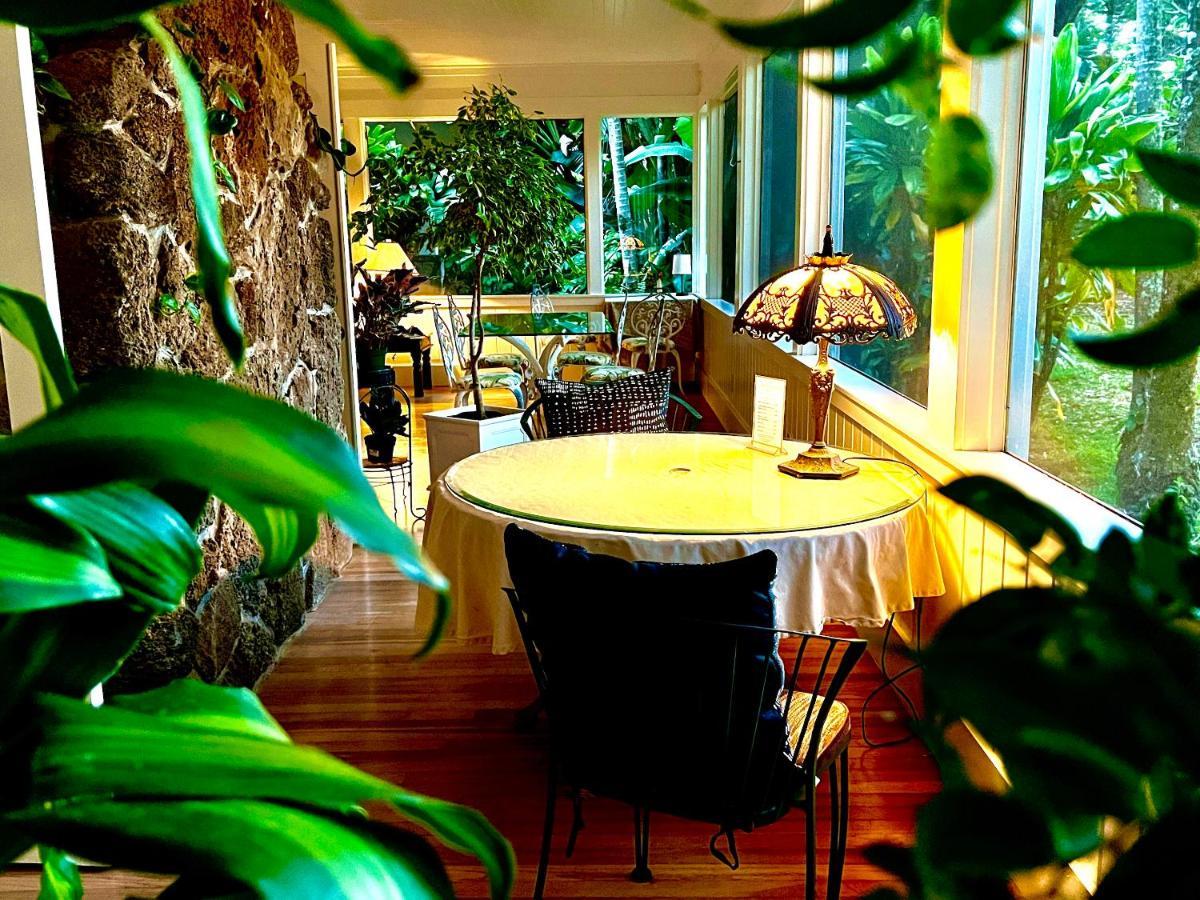 The immaculate grounds full of fruit trees and other tropical plants are cool and all, but guests were most excited about the complimentary breakfast buffet offered each morning. One even reported in a recent review, "The variety of breakfast items and their flavorings took us to a whole new level." Sign me up already!
6. The Inn at Kulaniapia Falls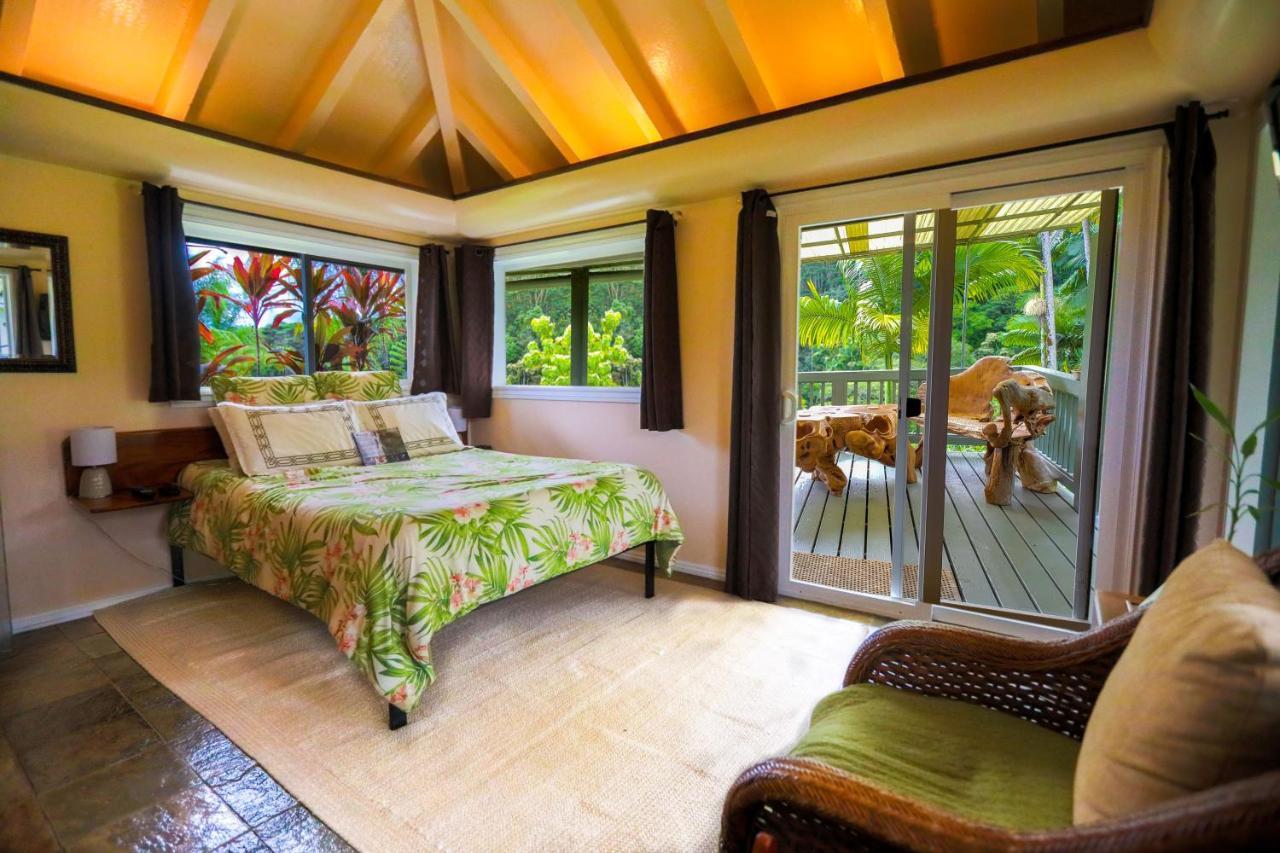 If you're coming to the Big Island for the waterfalls, this one is for you. The Inn at Kulaniapia Falls was featured on the Netflix show The World's Most Amazing Vacation Rentals, so you already know it's a special place to stay.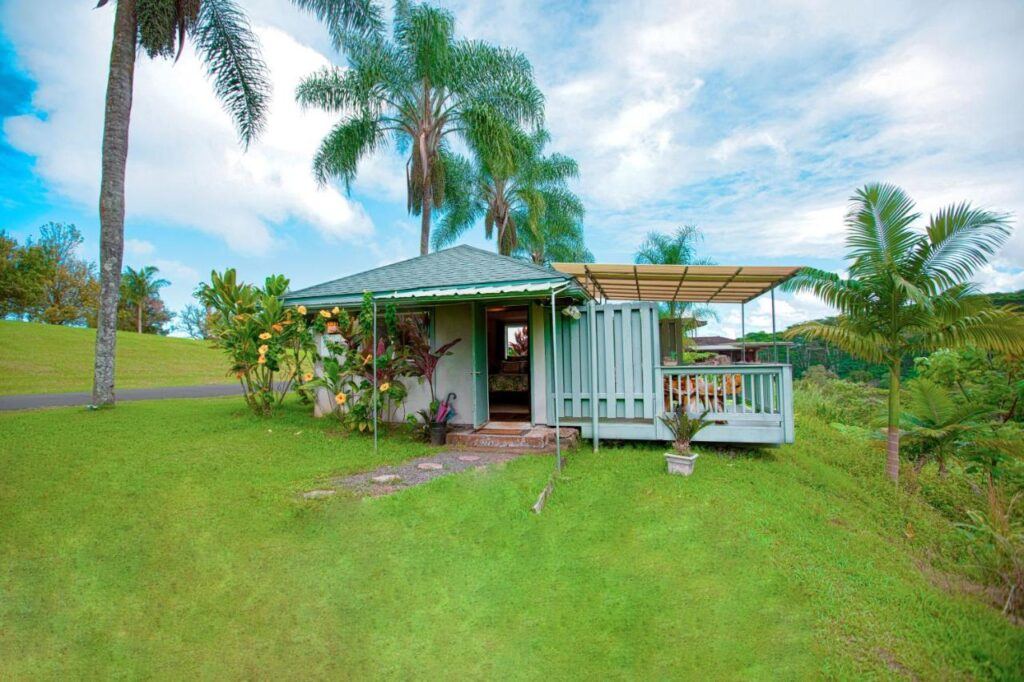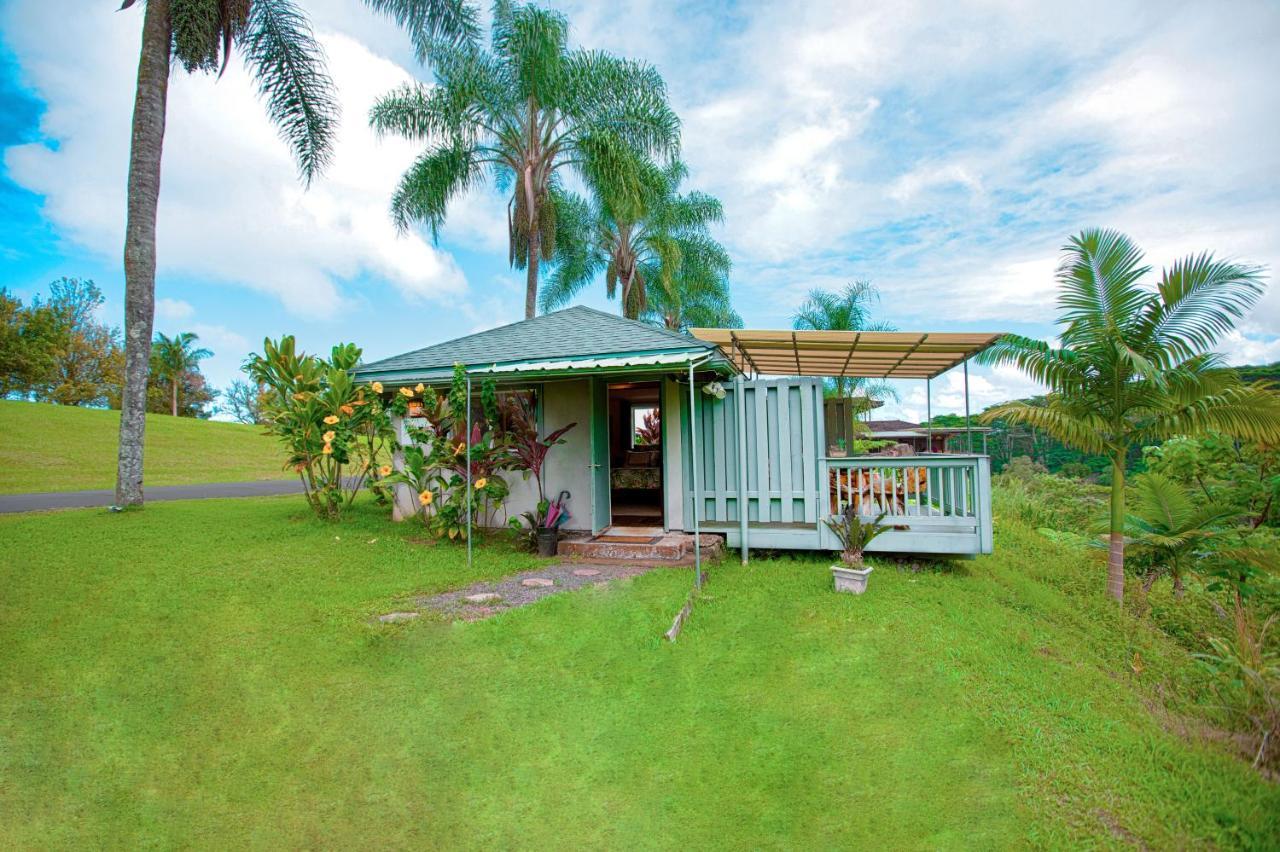 This off-the-grid propety is one of the most sustainable accommodations you can find on the Big Island, but that doesn't mean you'll miss out on modern comforts. Though there are some options here with limited electricity, the inn also has premium suites with all the swanky amenities you'd expect at a fancy hotel, but in a serene atmosphere, away from the bustle of large resorts. Next time I head to the Big Island, you can bet this one is at the top of my list!
7. Ala Kai Bed & Breakfast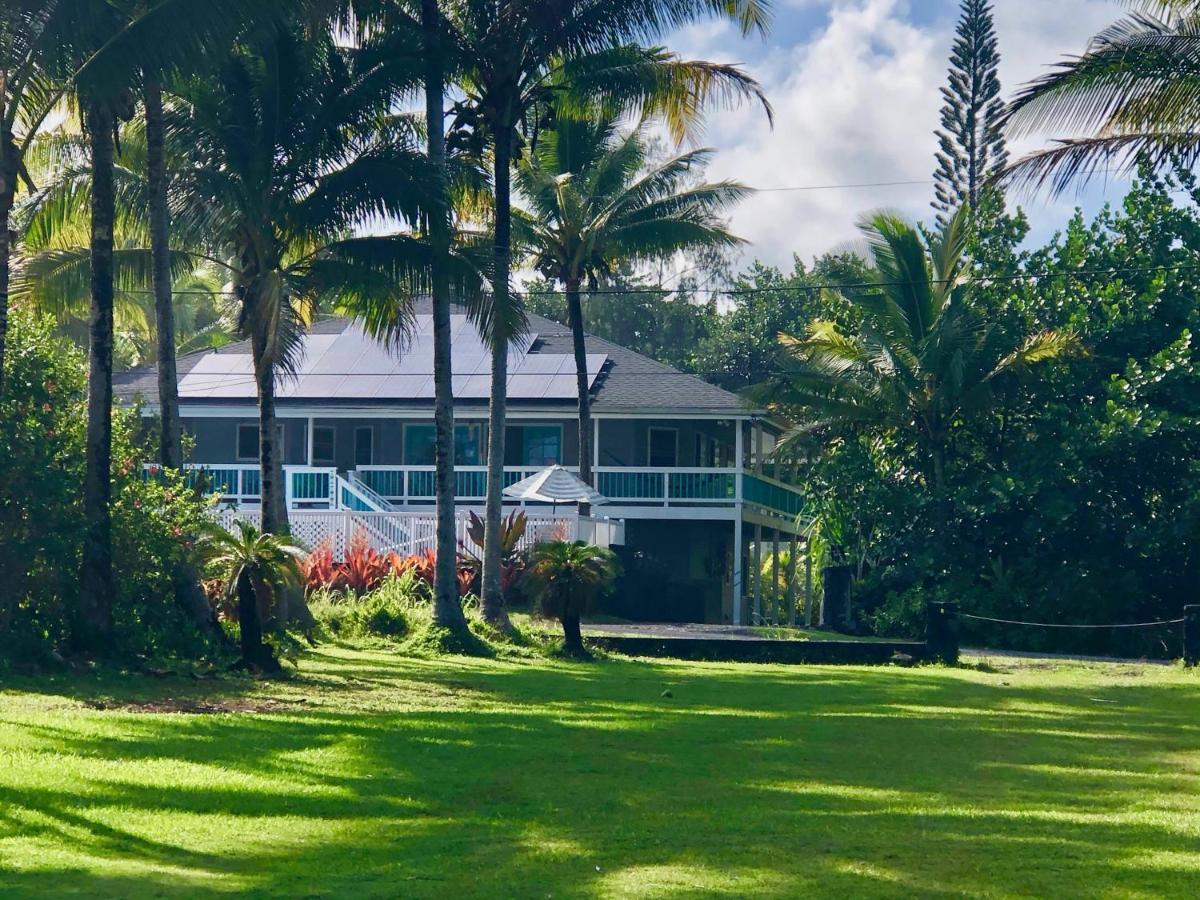 You were probably wondering when I'd get to the beachside havens, and the time is now! Ala Kai Bed & Breakfast gives guests a taste of everything that makes the Big Island great: beautiful sea views, lush rainforest scenery, dramatic volcanoes, and gushing waterfalls. Even more, it's located in the charming village of Puna, a hidden gem where you'll be able to soak up some authentic Hawaiian culture.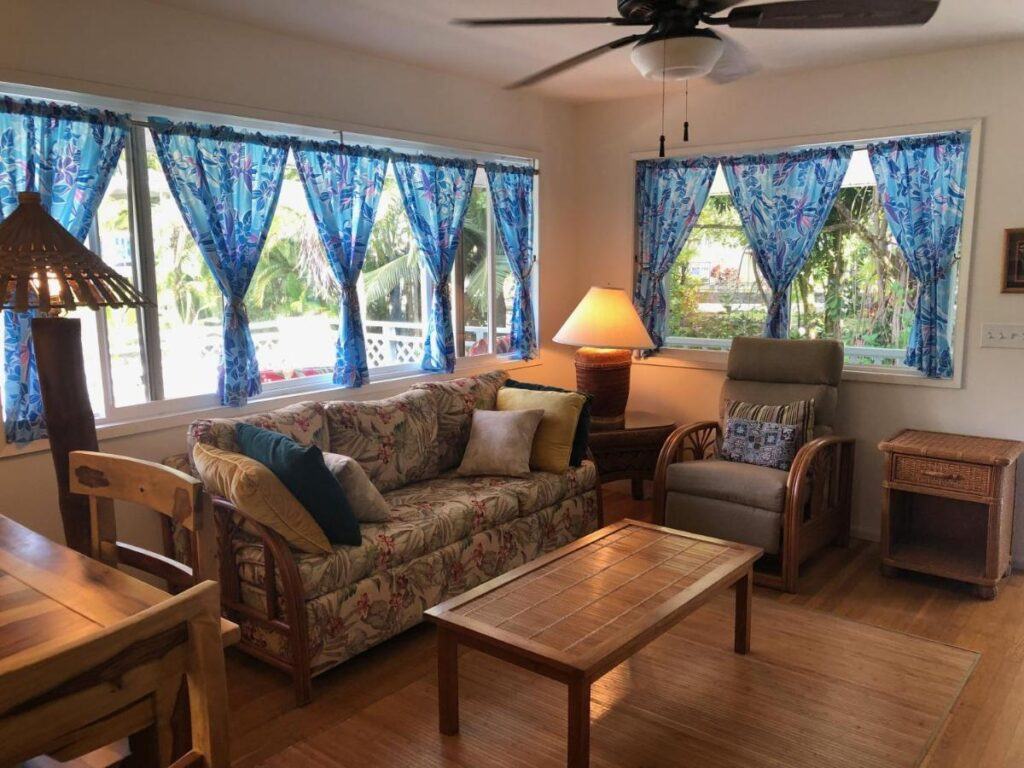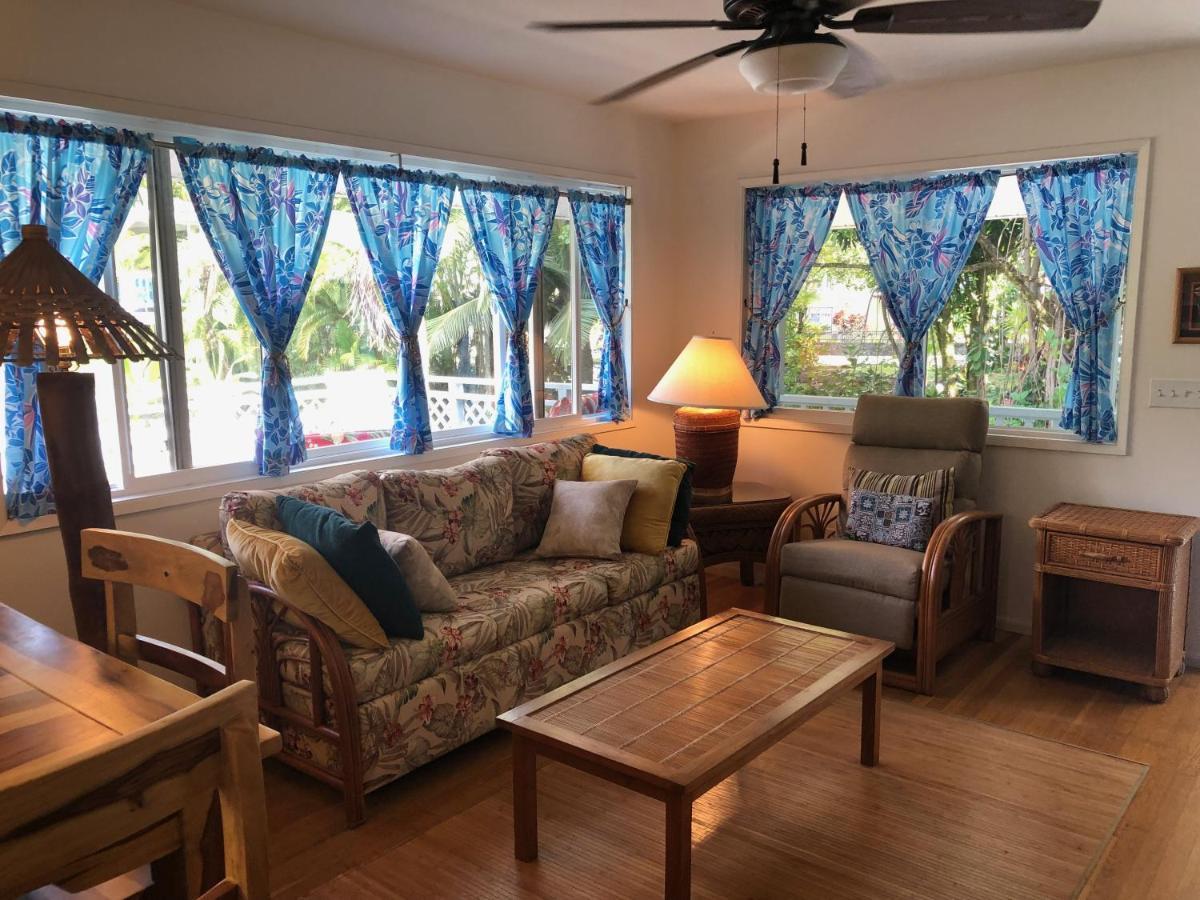 This small, four-room bed-and-breakfast gets rave reviews because of the owners' warm hospitality, making many guests feel at home. The location is also a huge plus for travelers looking to get off the beaten path in Hawai'i.
8. Kona Tiki Hotel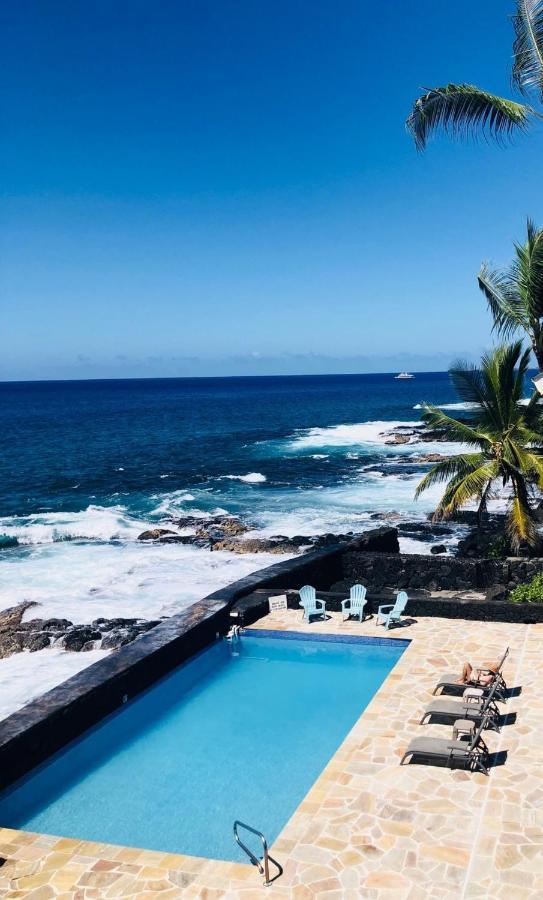 Thought the only way to get stellar ocean views is to break the bank at a resort? Think again! Kona Tiki Hotel is perhaps the most affordable oceanfront stay on the island, with 16 rooms that all have a sea view. This gem is one mile south of Kailua-Kona and within walking distance of restaurants and shops, though it feels a world away from the larger hotels.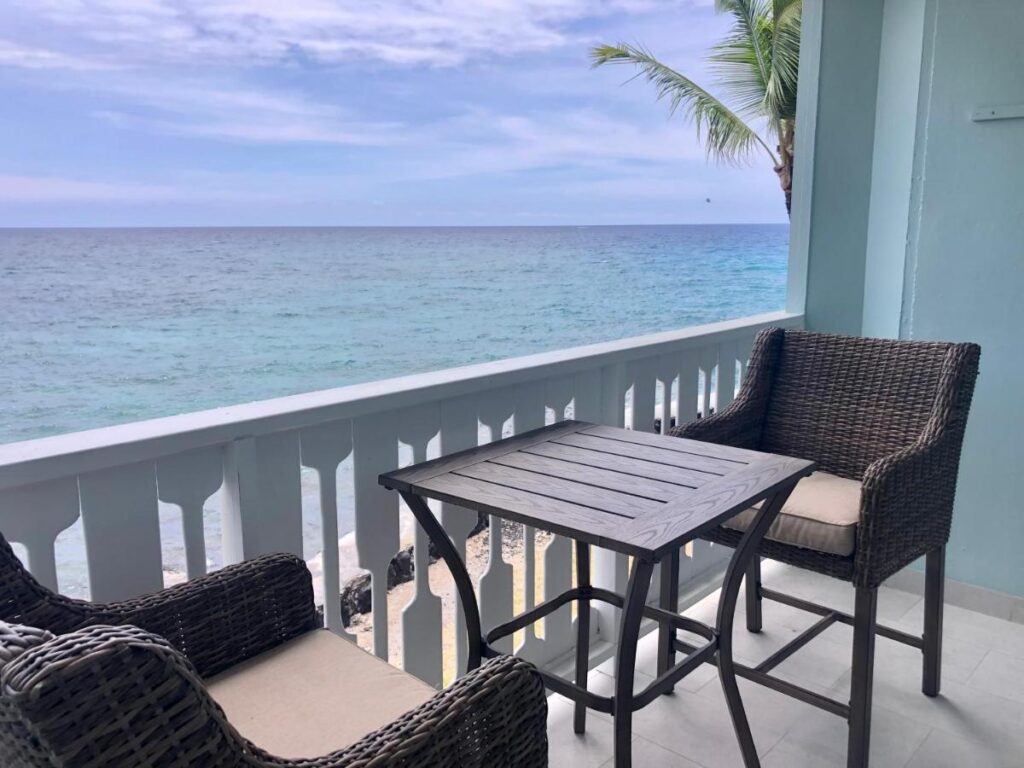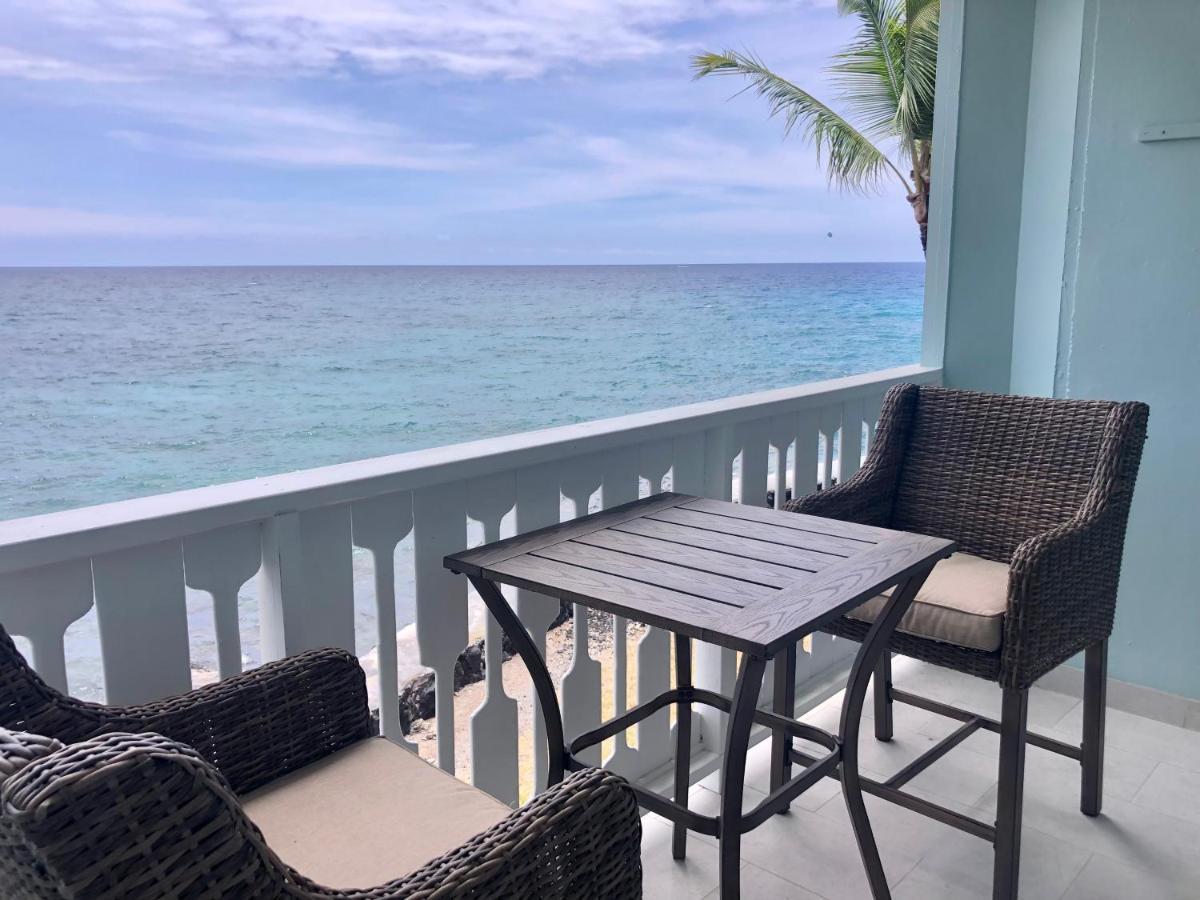 Guests love listening to the waves crash at night and leave glowing reviews about the location. Some even rate Kona Tiki Hotel a 10 out of 10 for the value, enough to make any budget traveler's ears perk up.
9. Mahana House Country Inn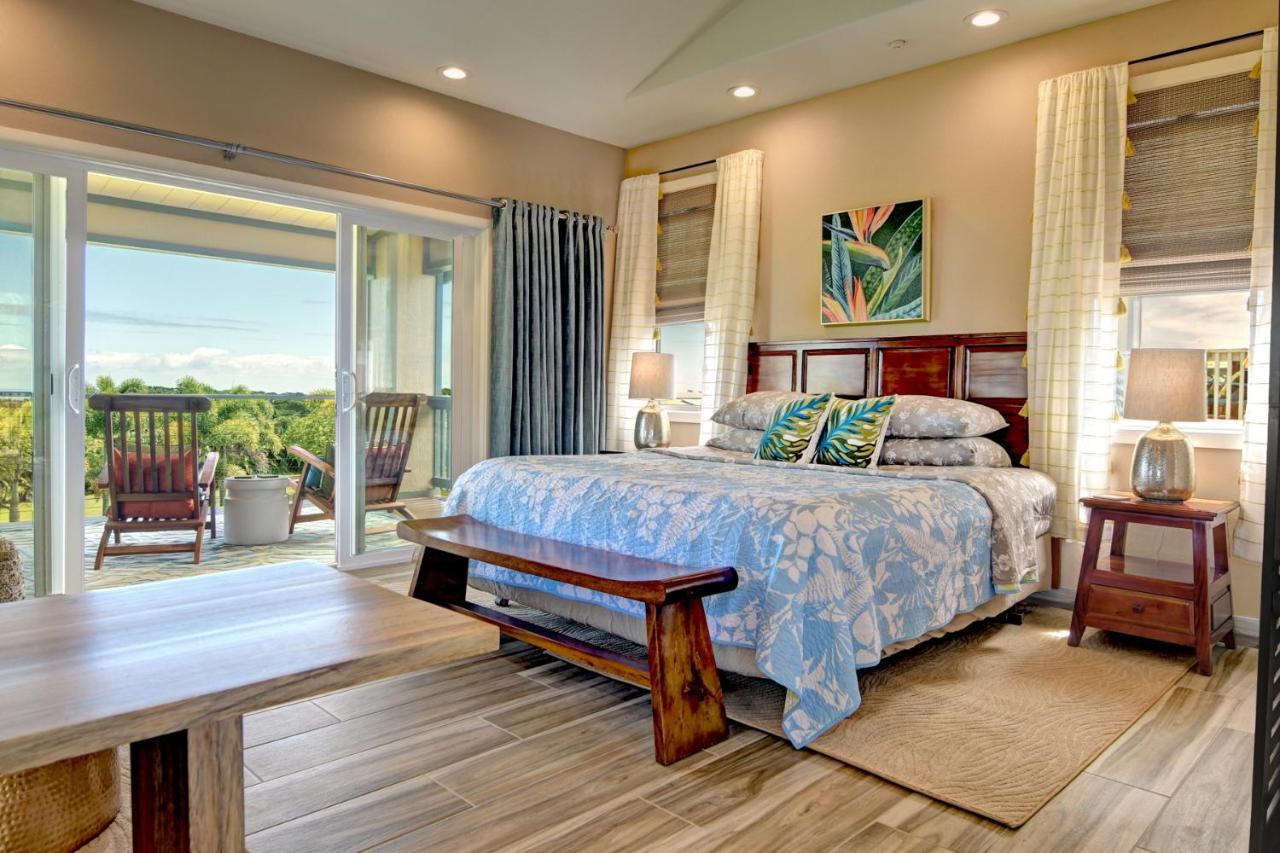 I might have to pull out the old cliché, "saving the best for last," for this one. I can't imagine a better location than Mahana House Country Inn on the Hamakua coast north of Hilo. This cozy four-room, three-cottage inn is on an 11-acre fruit farm with lush gardens and ocean views. Not only that, but it's just a few minutes from Hawai'i Volcanoes National Park and a number of stunning waterfalls. This place truly has it all.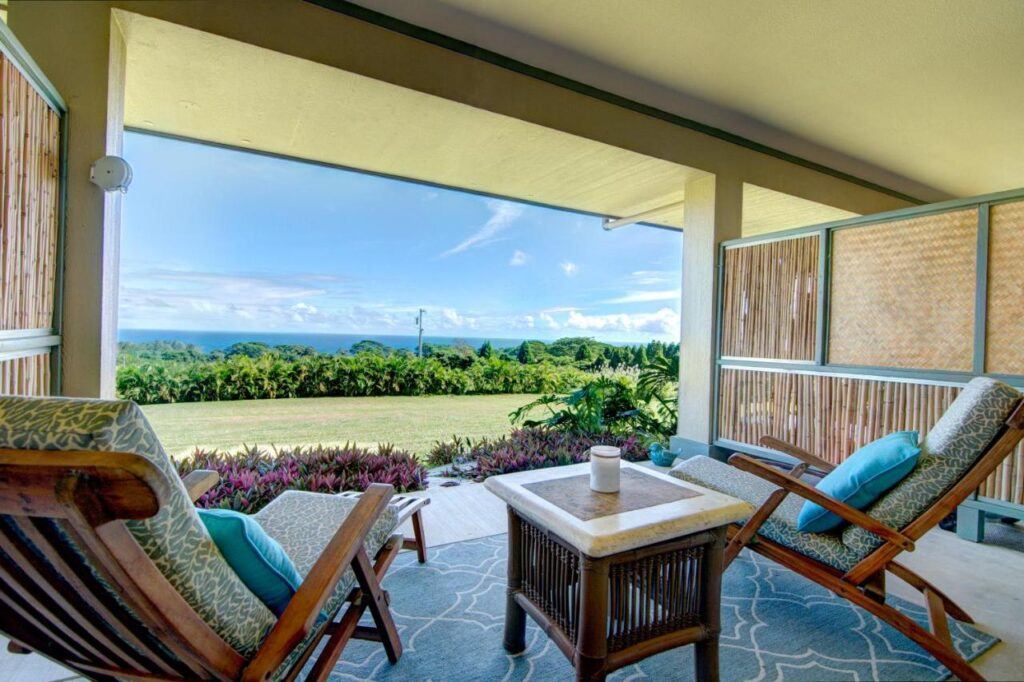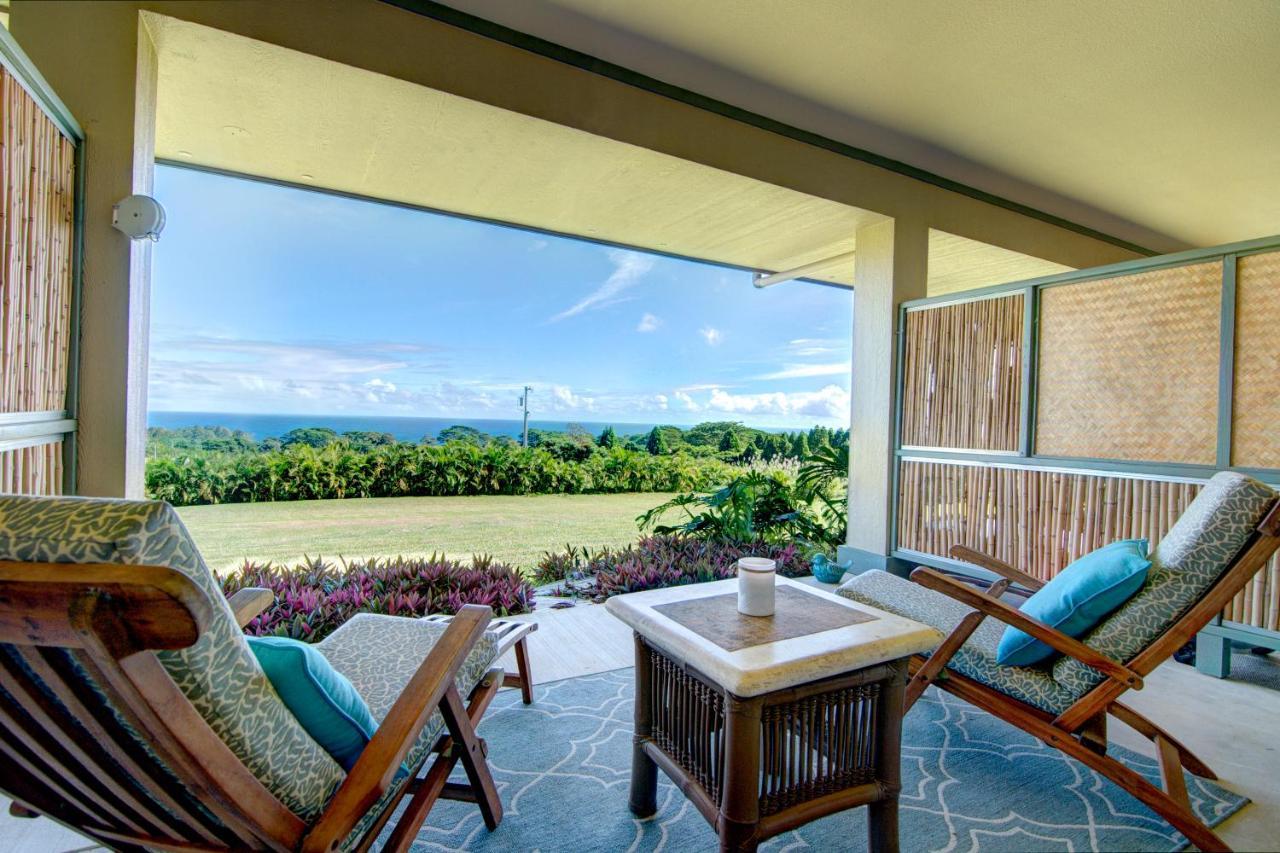 As one of the best-rated boutique hotels in all of Hawai'i, it has earned a 9.6/10 rating on Booking.com, with reviews gushing about the superb amenities, awesome views, and outstanding location. Go ahead and see for yourself!
***
With so many fabulous options, how could anyone choose where to stay on the Big Island?
Let us know which one of these boutique hotels you're most excited to check out.