This is the list you've been waiting for! Each month of the year, there is plenty happening in any given place around the United States. From the best wildflower blooms to special festivals to awesome weather and tourist low seasons, some of these places are just better to visit during a specific month of the year.
Here are our top picks:
January
1. Death Valley National Park, California & Nevada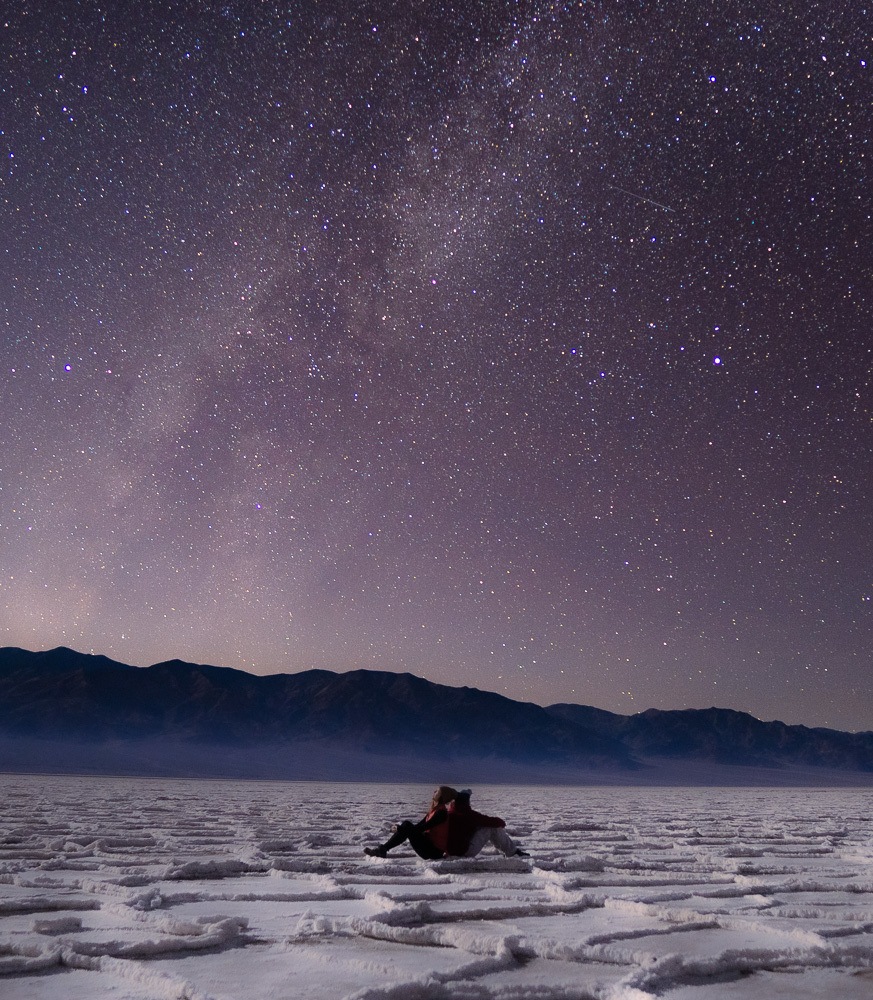 Desert areas like Death Valley, the Alabama Hills, Joshua Tree, and the Mojave cover 25% of the state of California. Death Valley in particular is famous for its unbearable summer heat (hence the name).
However, January yields much cooler temperatures and therefore is the ideal time to explore it. During the day, temperatures will hover around the mid-60s and low 70s, cooling off in the evening to as low as the upper 30s overnight. The clear skies also make it the best time to visit, because the stargazing is incredible.
Check out our Death Valley guide, along with a complete camping guide, if you plan on taking advantage of the winter conditions there.
2. Vail, Colorado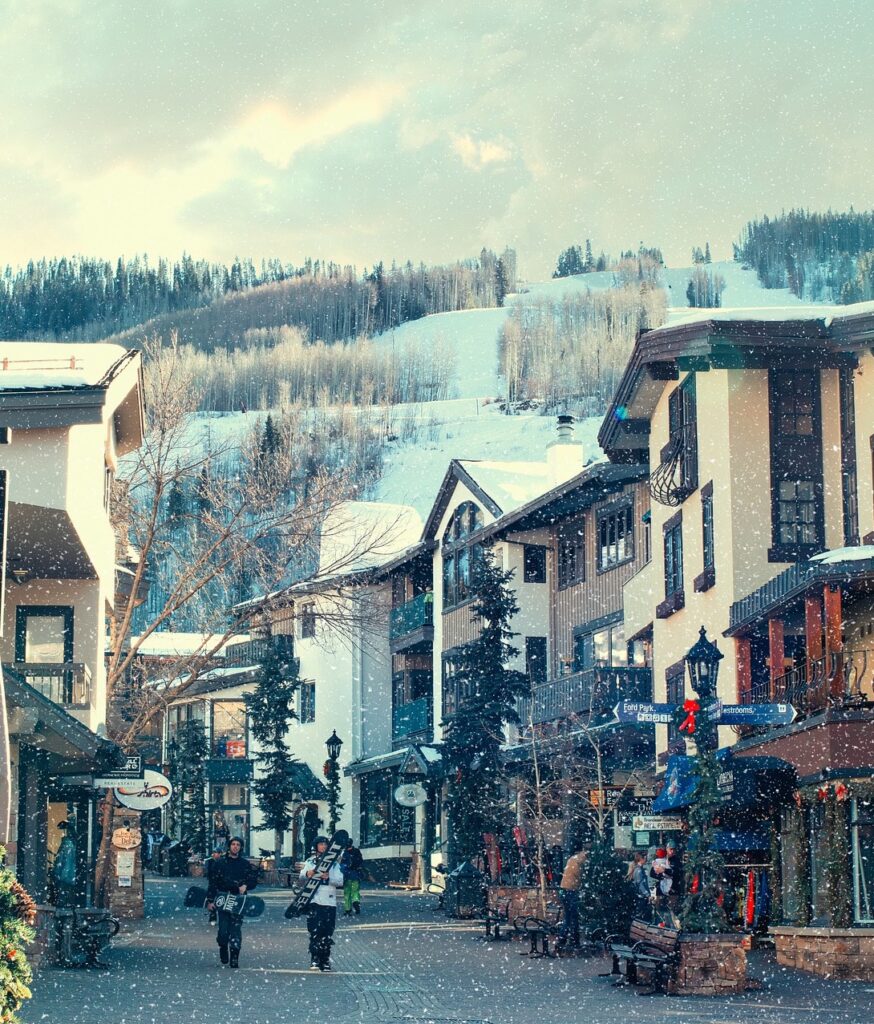 This wintry city has over 5,000 acres of skiable terrain, so no wonder it's such a popular destination for snow lovers. Vail is certainly for all of you out there who fully embrace the chill of winter and even crave that extra post-holidays frosty cheer. I'm definitely not one of those people — but even I am attracted to the idea of Vail in January.
Here's why: beside skiing and snowboarding, there are still a ton of neat things to do. There are gondola rides that take you up into the mountains for the best views, cozy cabins to relax in, and plenty of indulgent spas to enjoy. Yes, Vail is a bit of a luxury spot. But there are few places in the US that bring the winter to life more than this cozy Colorado city.
3. Lanai, Hawai'i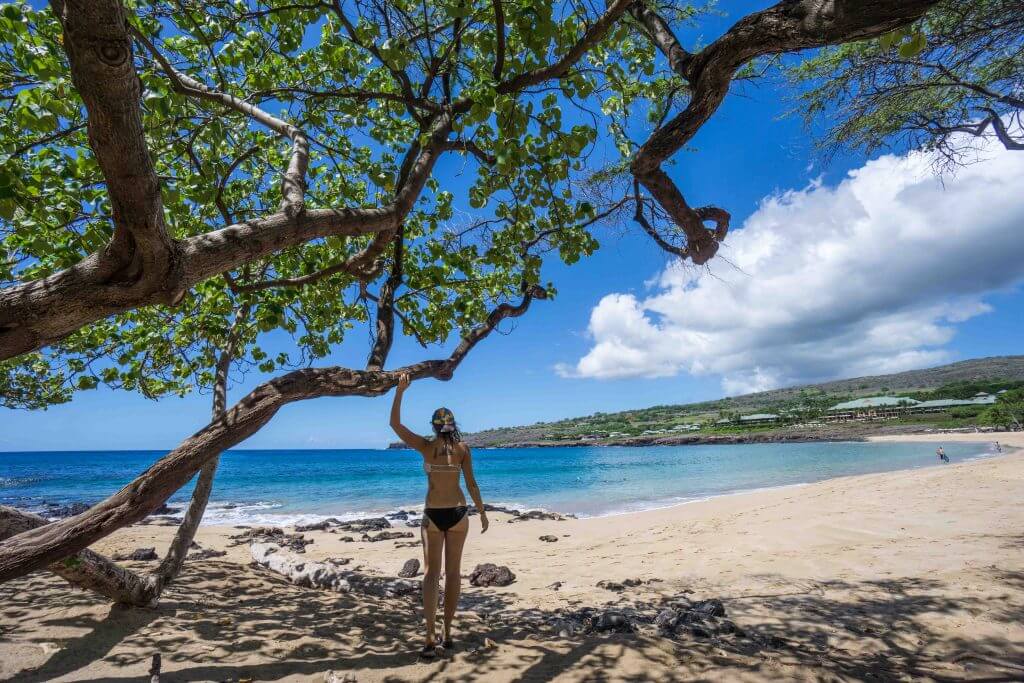 Lanai is one of the smallest and most rugged of the Hawaiian Islands — and it's also one of the greatest places in the US to visit in January. The waters between Lanai, Molokai, and Maui are some of the best in the world for humpback whale watching between November and May. Visitors can watch them breaching from the shore without having to venture out into the ocean.
This rocky island is a very far cry from the crowded islands of Maui, Oahu, and the Big Island. The Four Seasons is the only resort on the island. Any time of year, you're sure to find a little slice of heaven just for you — but you're even more likely to do so in January, which sees the fewest visitors.
For all of your travel inspo needs, check out our Lanai guide.
February
4. Santa Fe, New Mexico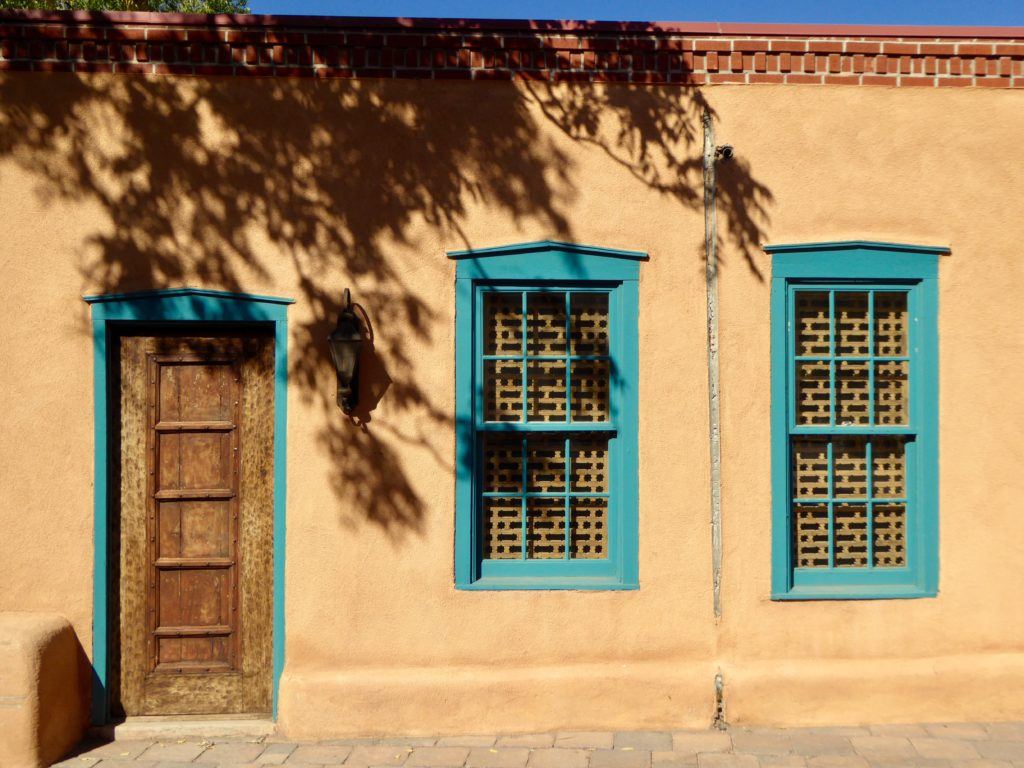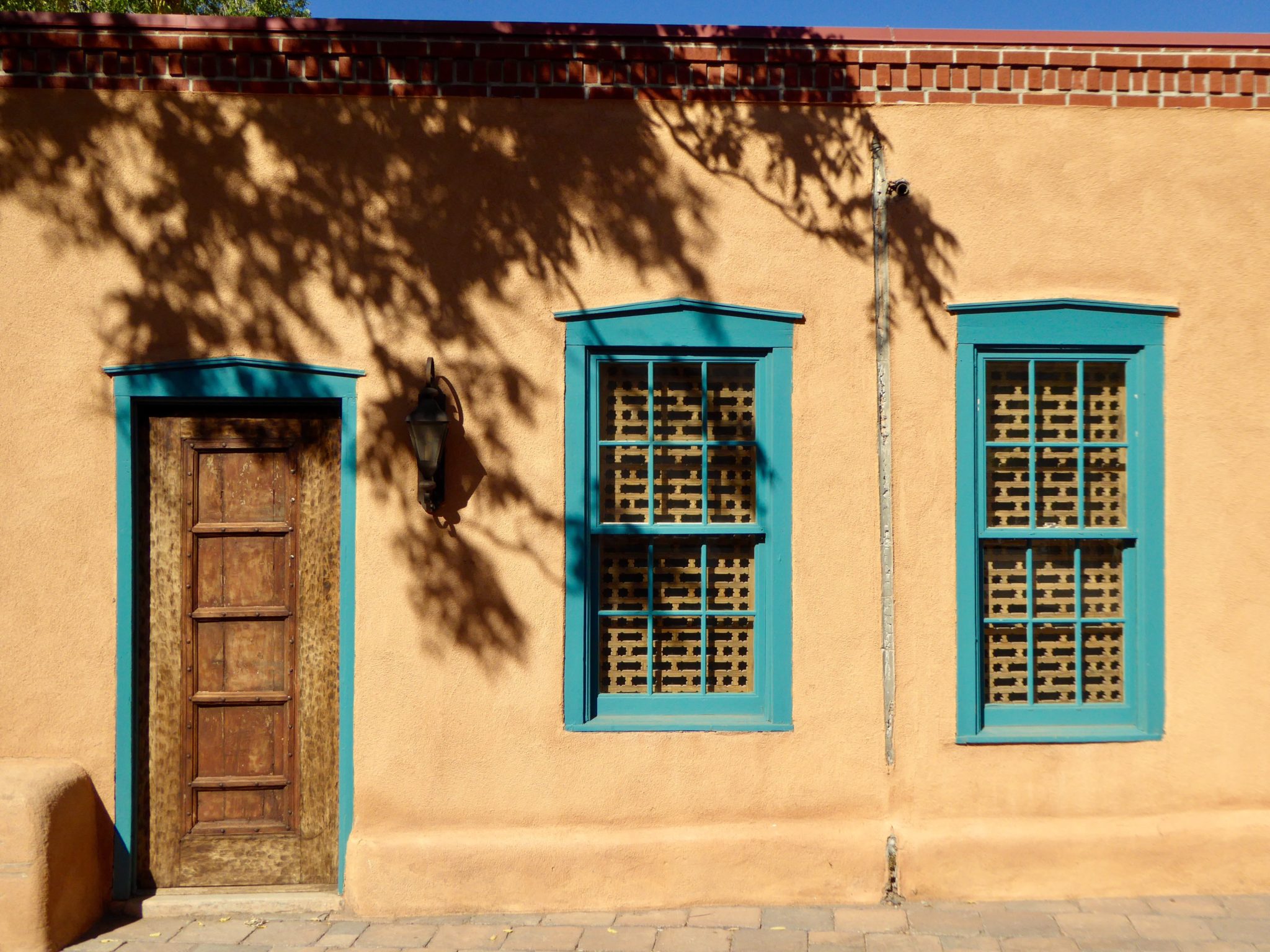 Santa Fe boasts 325 sunny days per year on average, so what better destination is there during the otherwise rather gray month of February? This Southwestern city has an artsy vibe and is famous for its food scene, which features some of the country's best chocolate and chillies.
With over 250 art galleries in downtown Santa Fe alone, including the iconic Georgia O'Keeffe Museum, art lovers will rejoice at the abundance of the city's creativity. Outdoor activities are also quite popular — you can make the most of the Santa Fe sunshine by biking or hiking to San Antonio Hot Springs.
5. Bryce Canyon National Park, Utah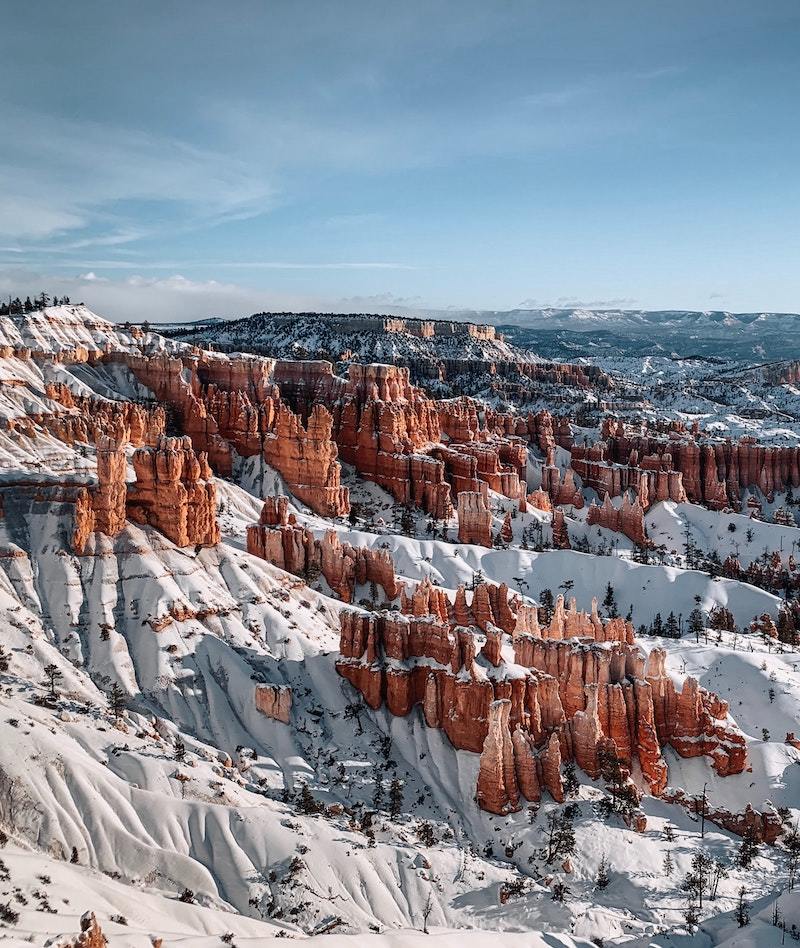 As the home of the world's largest concentration of hoodoos (irregular rock columns), Bryce Canyon National Park in Utah is without a doubt one of the most unique places in the country. These hoodoos are especially picturesque at Bryce Amphitheater in the winter, when their red rocks contrast with the powdery white snow.
Hiking through Bryce is a thrilling adventure — and doing so in February has the added bonus that there are far fewer visitors than in the summer months. Consider this epic three-hour sightseeing tour to get the most out of your visit. You can also rent snowshoes and cross country skis to explore the canyon. No wonder Bryce Canyon made our list of the 15 Best National Parks to Visit in Winter.
6. Alabama Hills, California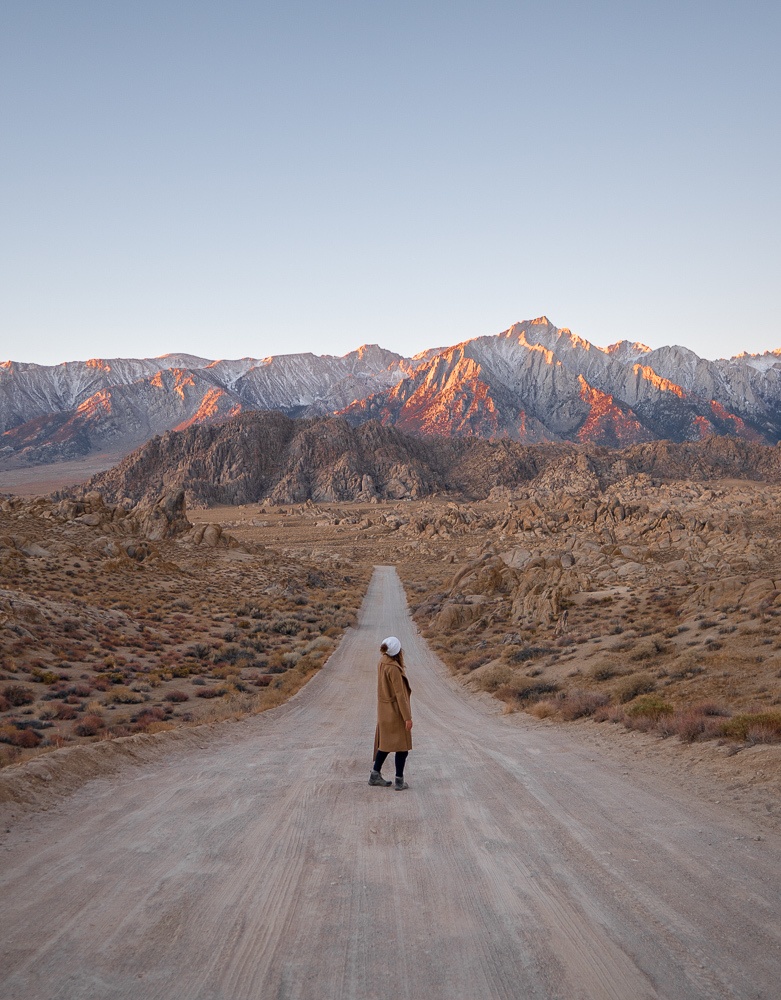 Head to California's Alabama Hills this February to catch a glimpse of some of the most photogenic landscapes in the US. February promises snow-capped mountains, and maybe even a light snowfall in the hills themselves.
The hills are scorching in the summertime, so winter's cooler temps make it the best time to go. Just like Death Valley, there are gorgeous clear skies at night perfect for stargazing.
For more ideas on having the best time in Alabama Hills in the winter, check out our guide here.
March
7. Olympic National Park, Washington
Olympic National Park in Washington State is brimming with beautiful wildflowers in the spring, beginning as early as March. You can also catch a glimpse of gray whales from March to May as they migrate north — just in time for the park to open up after being closed for the snowy winter.
This is also the ideal time to go because the crowds become much larger during the summer high season.
Check out our Washington National Parks itinerary here.
8. Hill country, Texas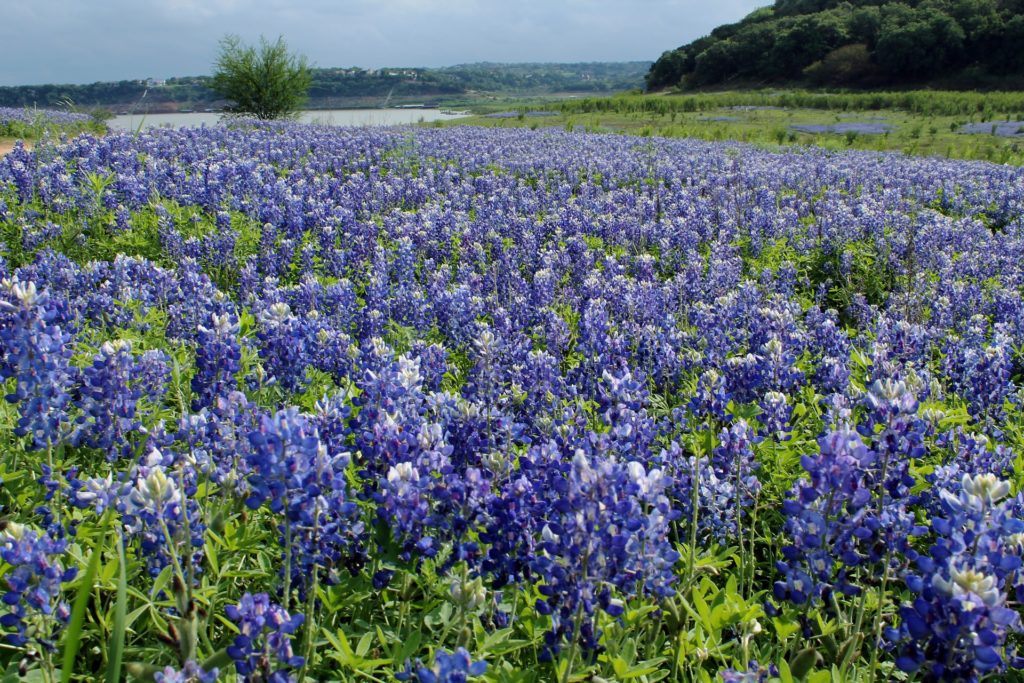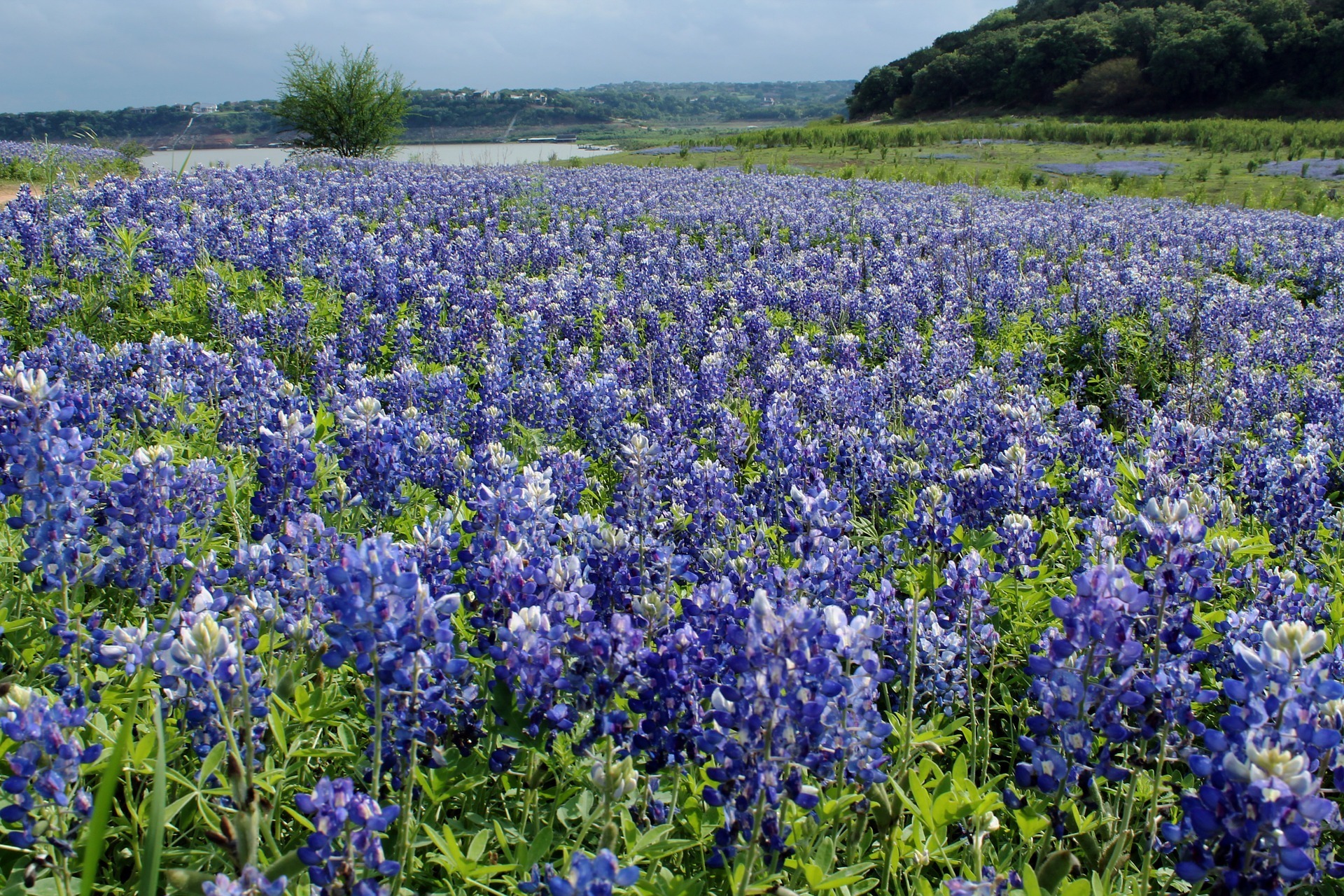 While it's not a single location, Texas hill country is more of a strip than a destination. Between Houston and San Antonio, along the highways and at the big state parks (like Hill Country State Natural Area and Pedernales Fall State Park), blue bonnets are in bloom everywhere during March and April.
The beauty of the Texan countryside is even more apparent during this time of year, making it a great place to embark on a road trip or even just a weekend scenic drive.
9. Sevierville, Tennessee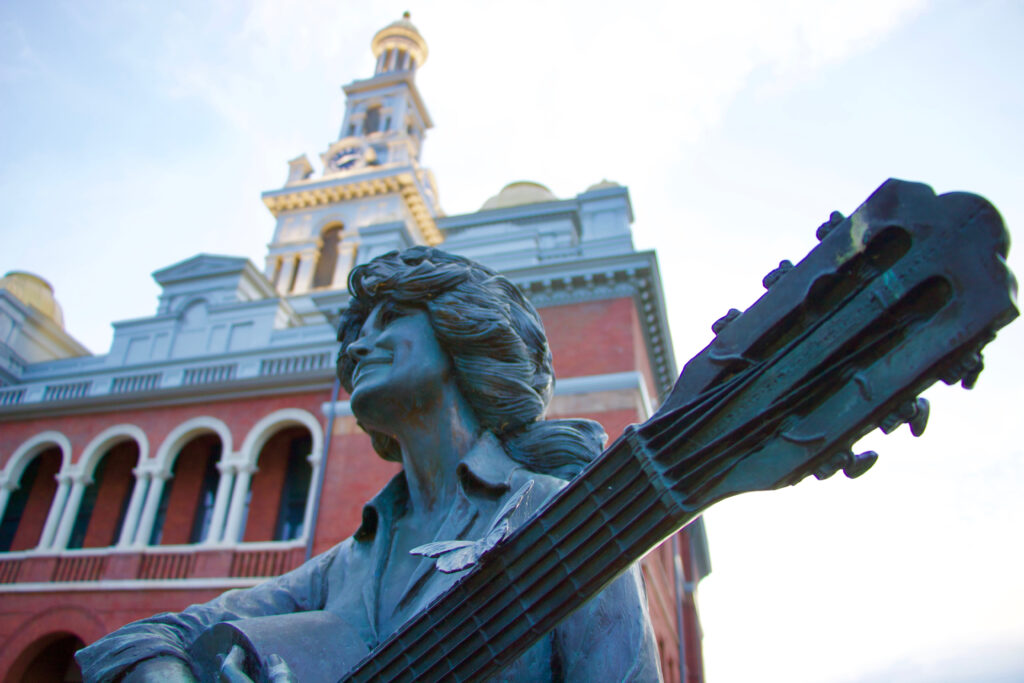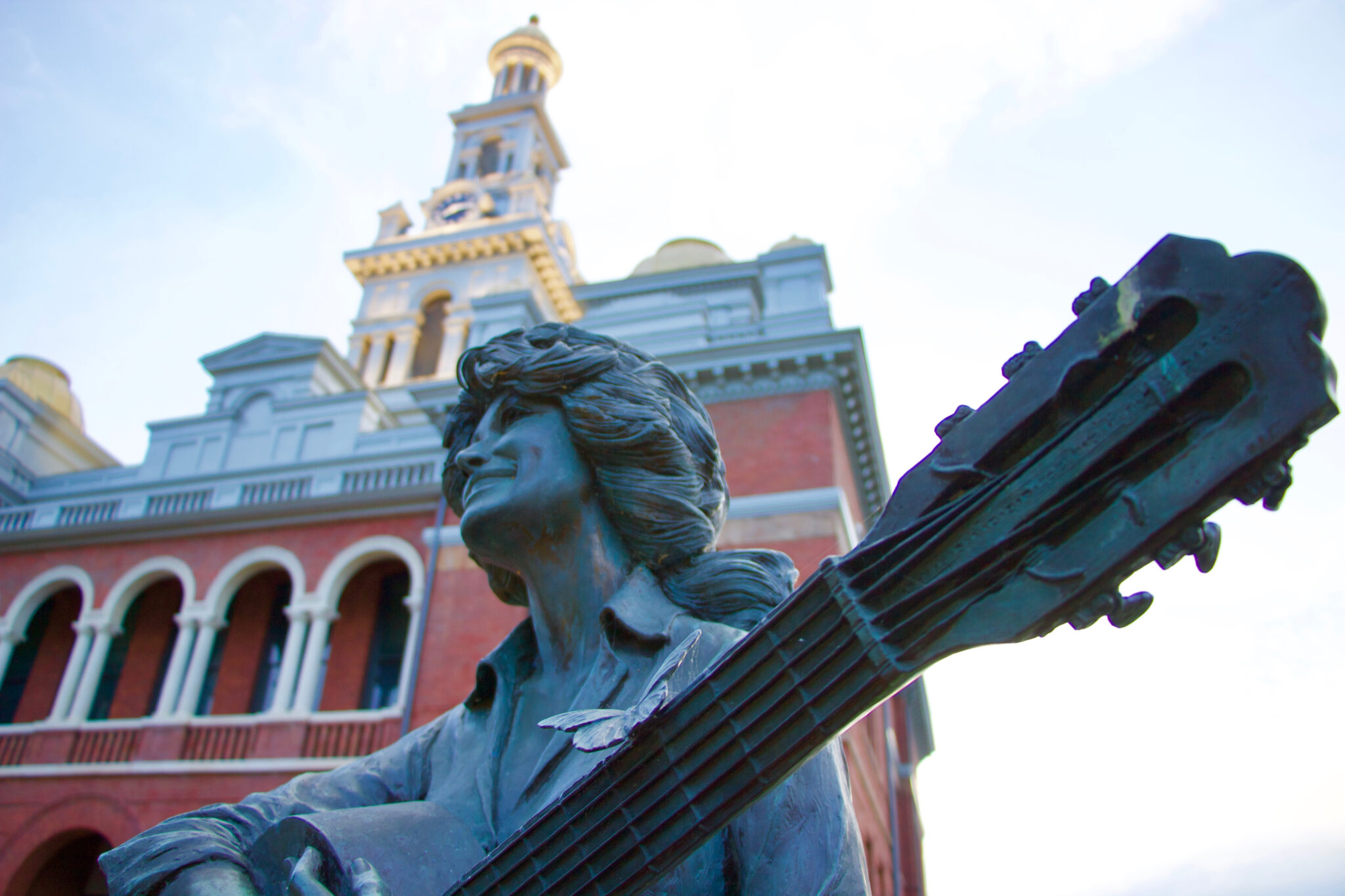 Sevierville, Tennessee, is located smack-dab in the Smoky Mountains, which is a magical springtime destination itself. Orange lilies are in full bloom at Great Smoky Mountain National Park, right outside Clarksville, during the month of March, so keep an eye out for their colorful blooms.
The crowds at the national park are far smaller in the spring, making it a great time to get outdoors and enjoy the wildflower blooms all around it while you're visiting Sevierville.
For more idea, check out our Sevierville guide!
April
10. Washington, DC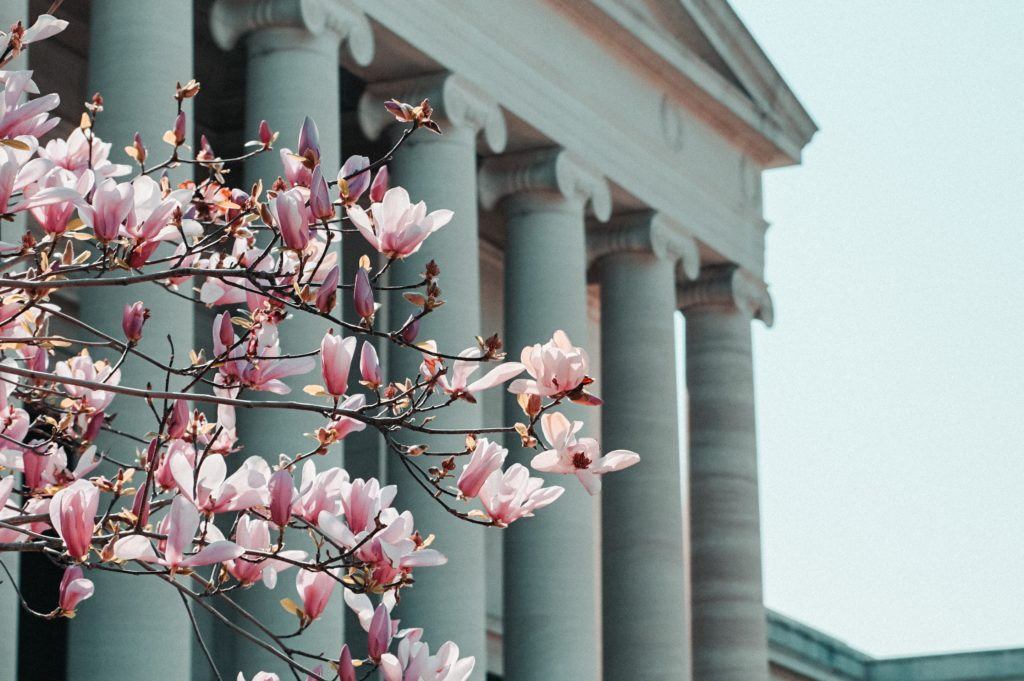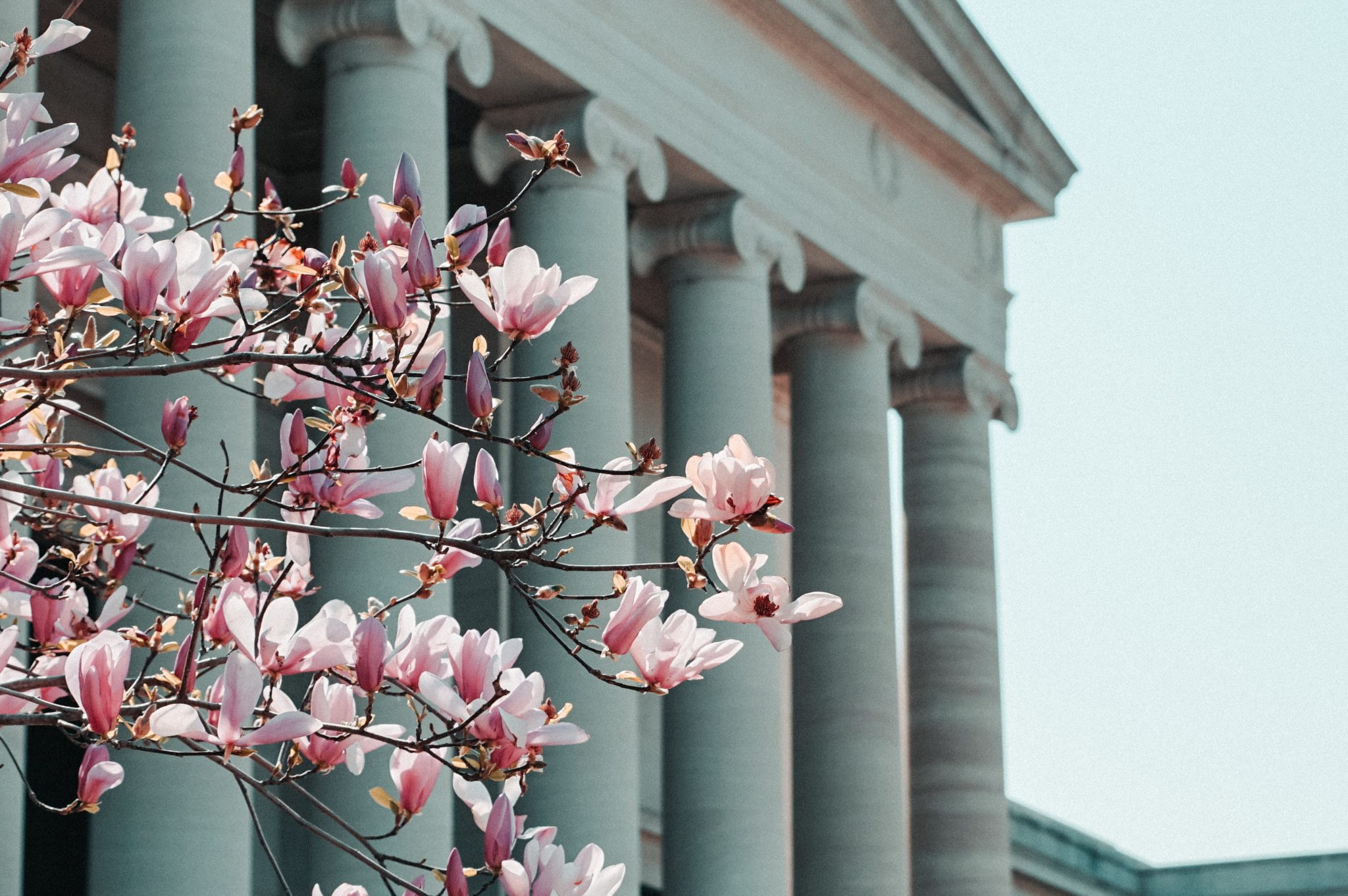 This is a pretty obvious addition, as DC is known worldwide for its plentiful cherry blossoms in the spring. Each April, the city hosts the National Cherry Blossom Festival, which attracts visitors from around the world. Immerse yourself in the history of the cherry trees and enjoy the warmer temperatures as the city reawakens after a brisk winter.
11. Seattle, Washington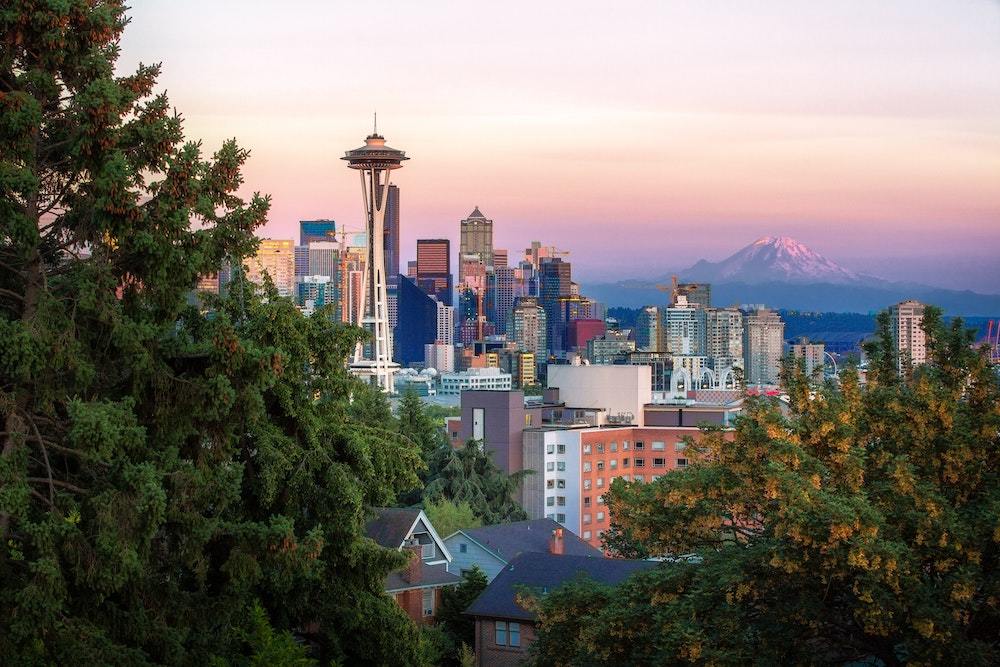 All of those heavy winter rains and snows lead to a flower-filled spring in Seattle. Pike Place Market is full of fresh tulips during the spring months, making it an even more exciting stop. The Skagit Valley Tulip Festival, just over an hour north, happens every April, offering a splendor of spring colors to behold.
Just a couple hours away from Seattle is Port Angeles, which is known for its lavender fields, in case you want to venture out and take in more of the area's beautiful spring colors.
Spring is also the start of orca-watching season and the end of gray and humpback whale season. So there are plenty of whale-watching tours available this time of year, like this one from Seattle to Olympic National Park that includes watching whales and other marine life.. Overall, Seattle is a great launching point for all the wonderful things to do in April in the Western region of Washington.
Feel like checking out national parks while you're there? Check out our guide!
12. Tucson, Arizona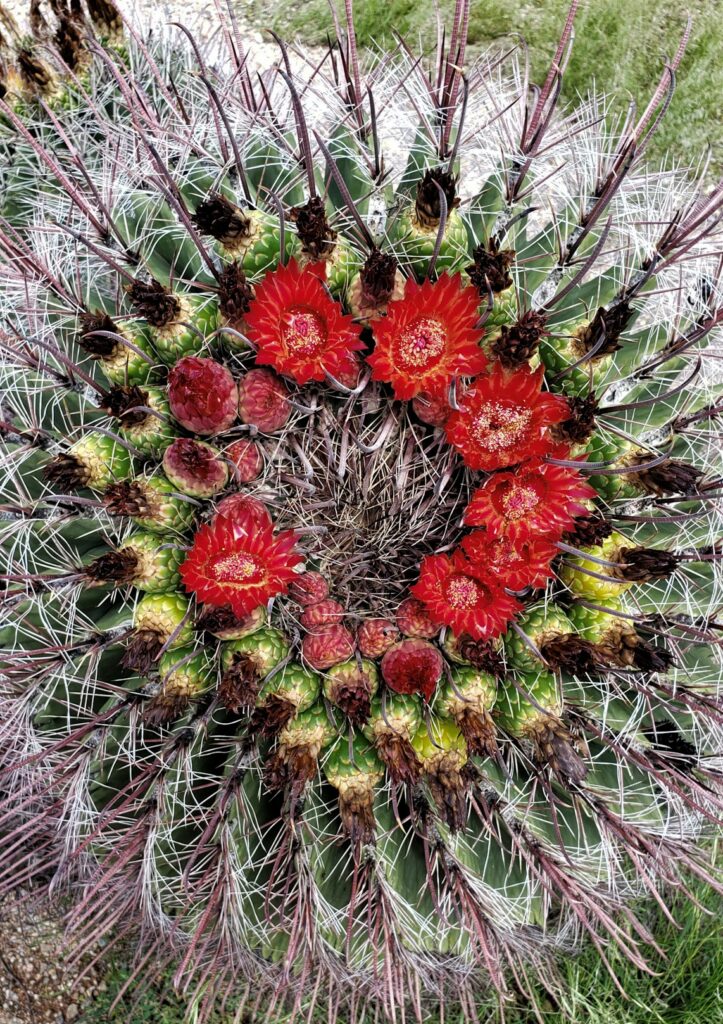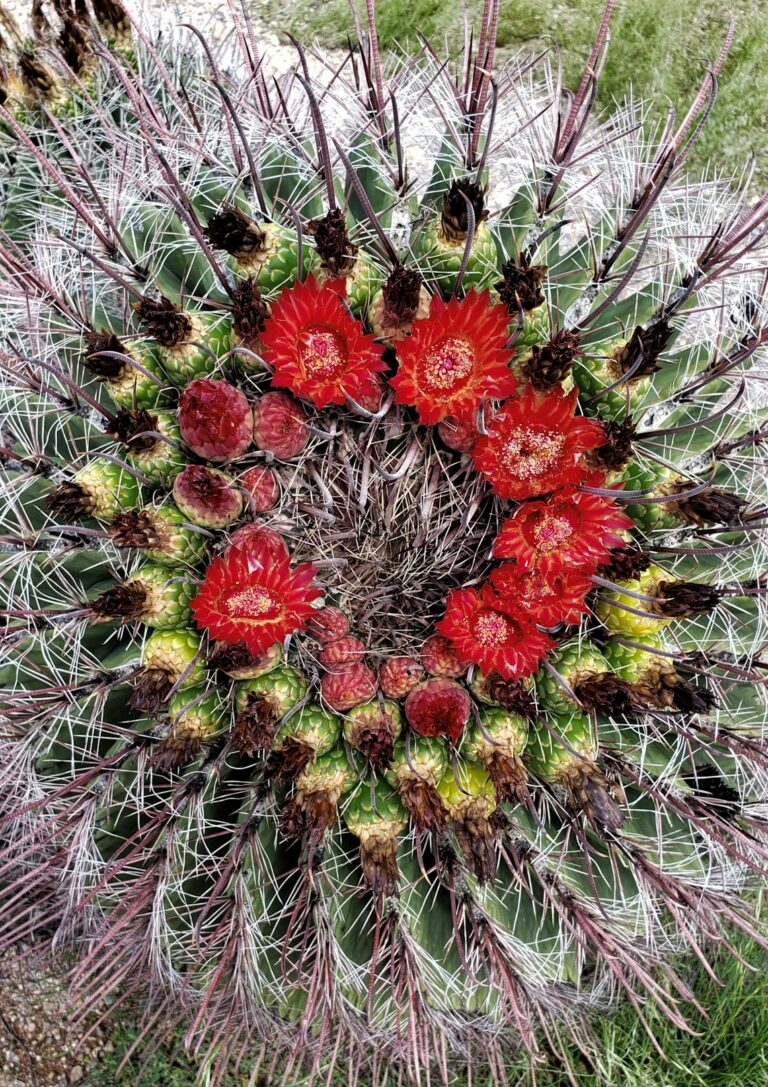 Because Tucson, Arizona, is in the desert, the flowers that bloom there are particularly delicate. The hills around the city are constantly changing color in the spring as different types of wildflowers bloom at different times between February and July, with the most variety in April. Even the cactuses have bright red flowers!
April yields comfortable temperatures that are perfect for outdoor exploring in and around town. Take a hike or enjoy one of the many hot springs in southern Arizona.
Check out some awesome Tucson things to do here.
May
13. Holland, Michigan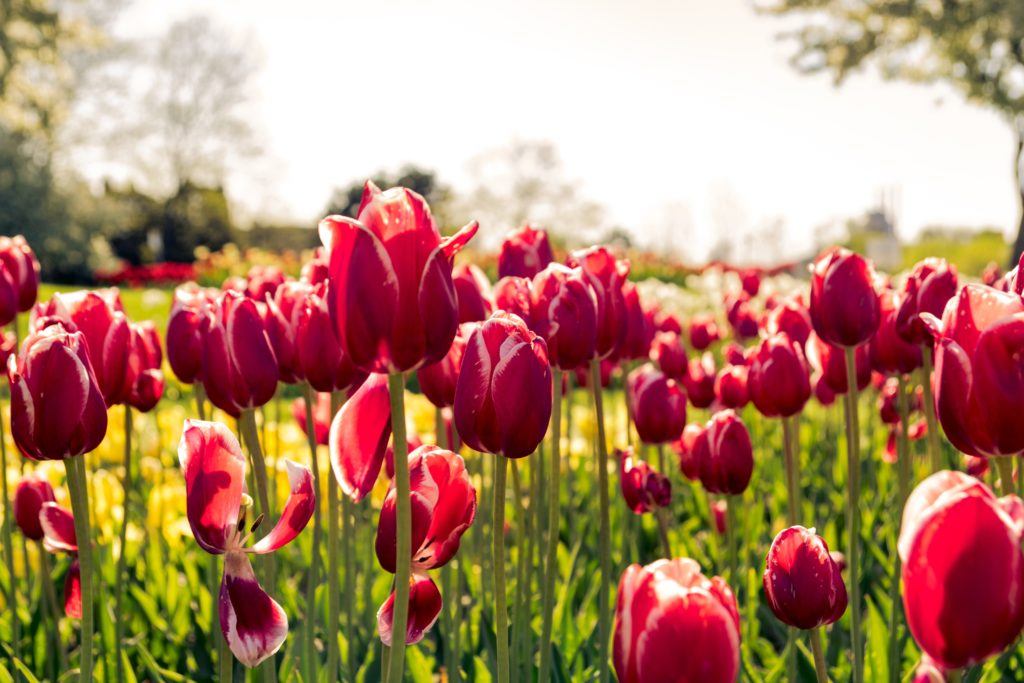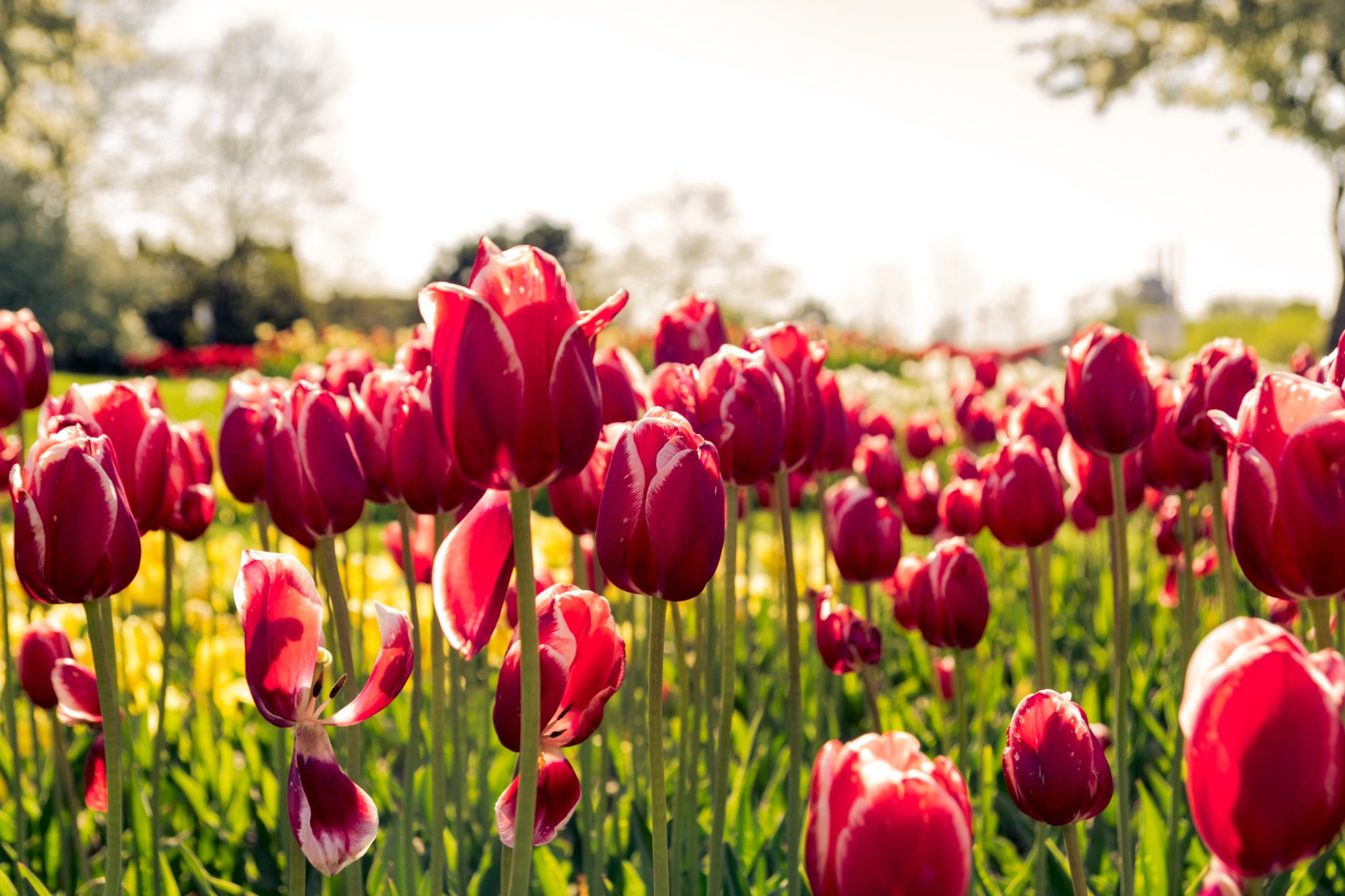 Named after — you guessed it! — Holland, this adorable Midwestern gem replicates its namesake by keeping the floral tradition alive each spring with its Tulip Festival. It happens every May and has been around since 1929, when the town was mostly Dutch immigrants.
Holland also has a 250-year-old Dutch windmill that is a must-see if you visit. As it is only 30 minutes away from Grand Rapids, you can make Holland a stop on your spring road trip, or your primary destination. Either way, Holland, Michigan, is sure to charm you.
14. Asheville, North Carolina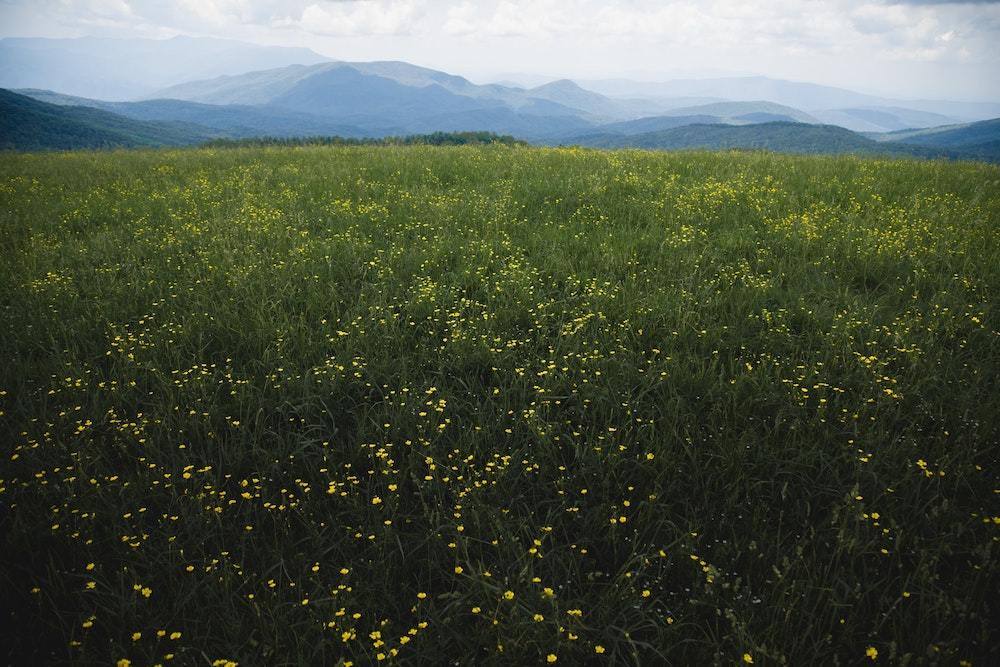 Asheville is known for being one of the quirkiest cities in the American South, and for good reason! While it has plenty of fun things to do year-round, May is especially lively, since the outdoor beer gardens begin to open up all around town as they gear up for the busy summer season.
Since Asheville is set in the mountains, there are plenty of ways to get out into nature right outside the city. Check out the wildflower bloom schedule to get the most out of the spring colors!
15. Central Florida's natural springs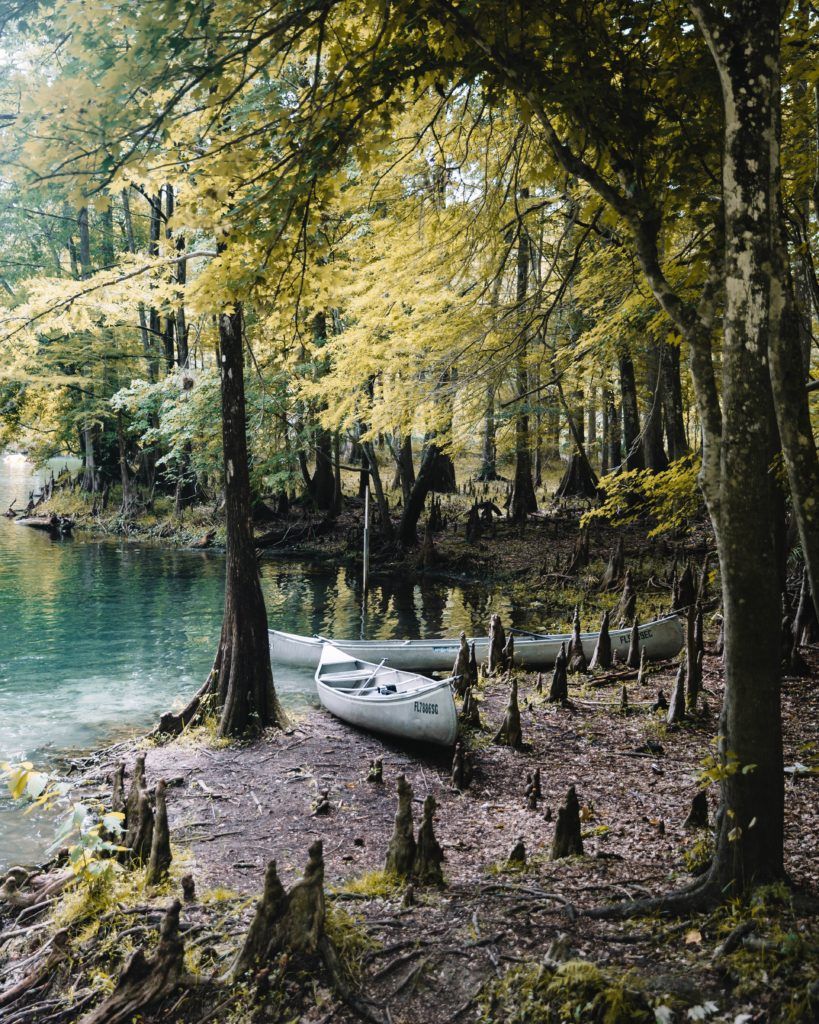 Central Florida is full of gorgeous springs, which are ideal to visit in May. This time of year is warm enough to be able to fully enjoy the springs, but not humid, like it is later in the summer. Ginnie Springs is particularly popular because of its stunning turquoise waters and kayaking and paddleboarding opportunities.
About 90 minutes north of Tampa, you can find the Crystal River area, which is the only place in the US where you can legally swim with manatees, which inhabit the bay from winter to early summer.
June
16. Boston, Massachusetts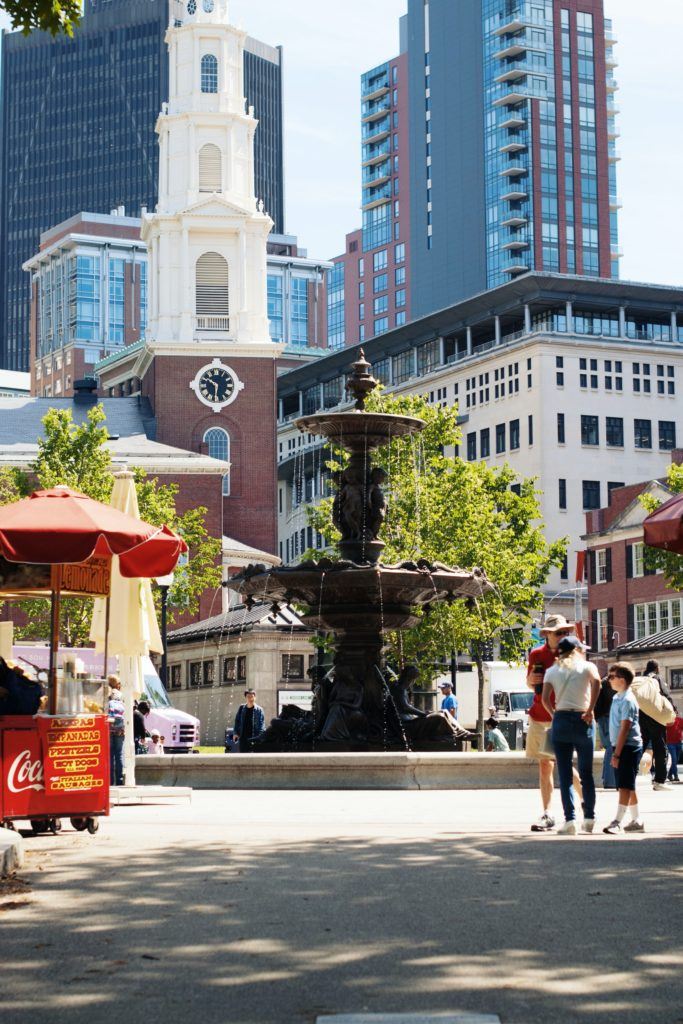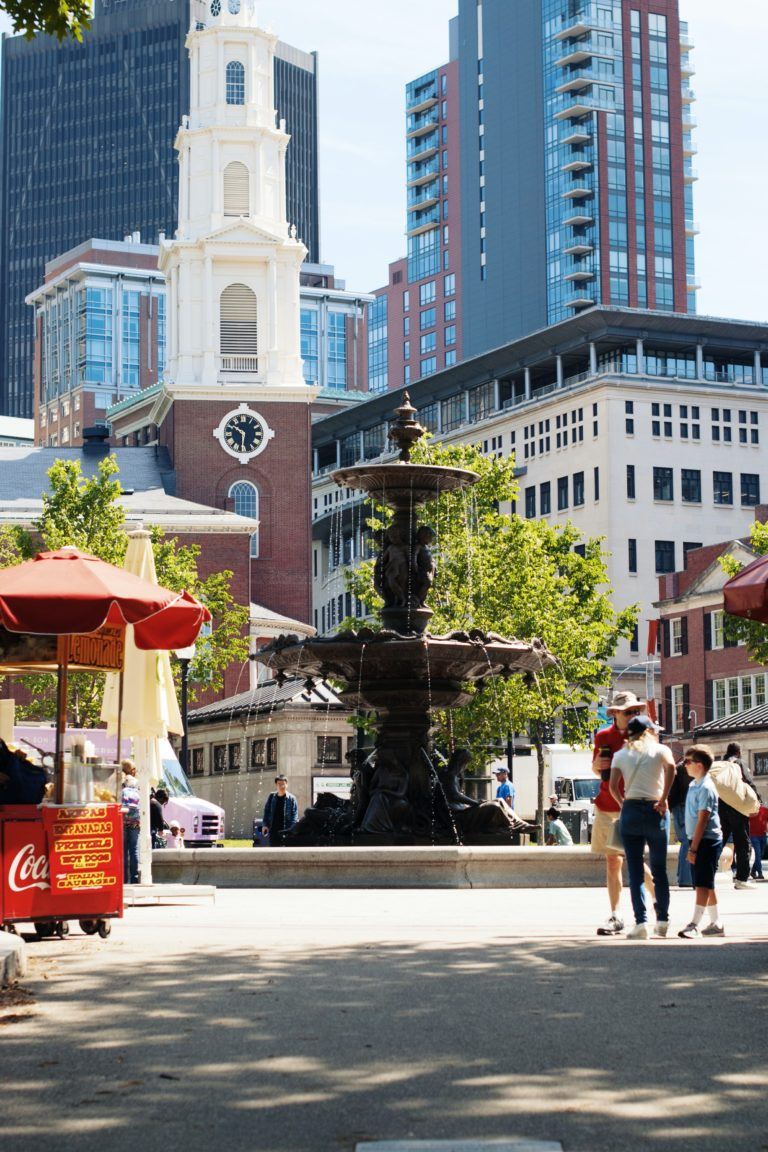 Baseball season is in full swing (see what I did there?) in June at Fenway Park in Boston, which was built in 1912. Going to a Red Sox game is a unique experience because of the rowdy Sox fans and old-school atmosphere.
Not into the idea of spending an afternoon at a baseball game? No problem, because there is plenty to do in Boston, especially in the summertime. Check out the Old North Church, Faneuil Hall, the Paul Revere House, the USS Constitution, and Bunker Hill, all while strolling around this historic city on the Freedom Trail. After all, Boston is the country's most walkable city, and the warm, sunny June weather is perfect for that.
You can also enjoy whale-watching season this month by taking a sightseeing cruise. Or take a day trip to other nearby historic sites, like Plymouth, Salem, and Lexington, to make the most out of your trip!
17. The Adirondacks, New York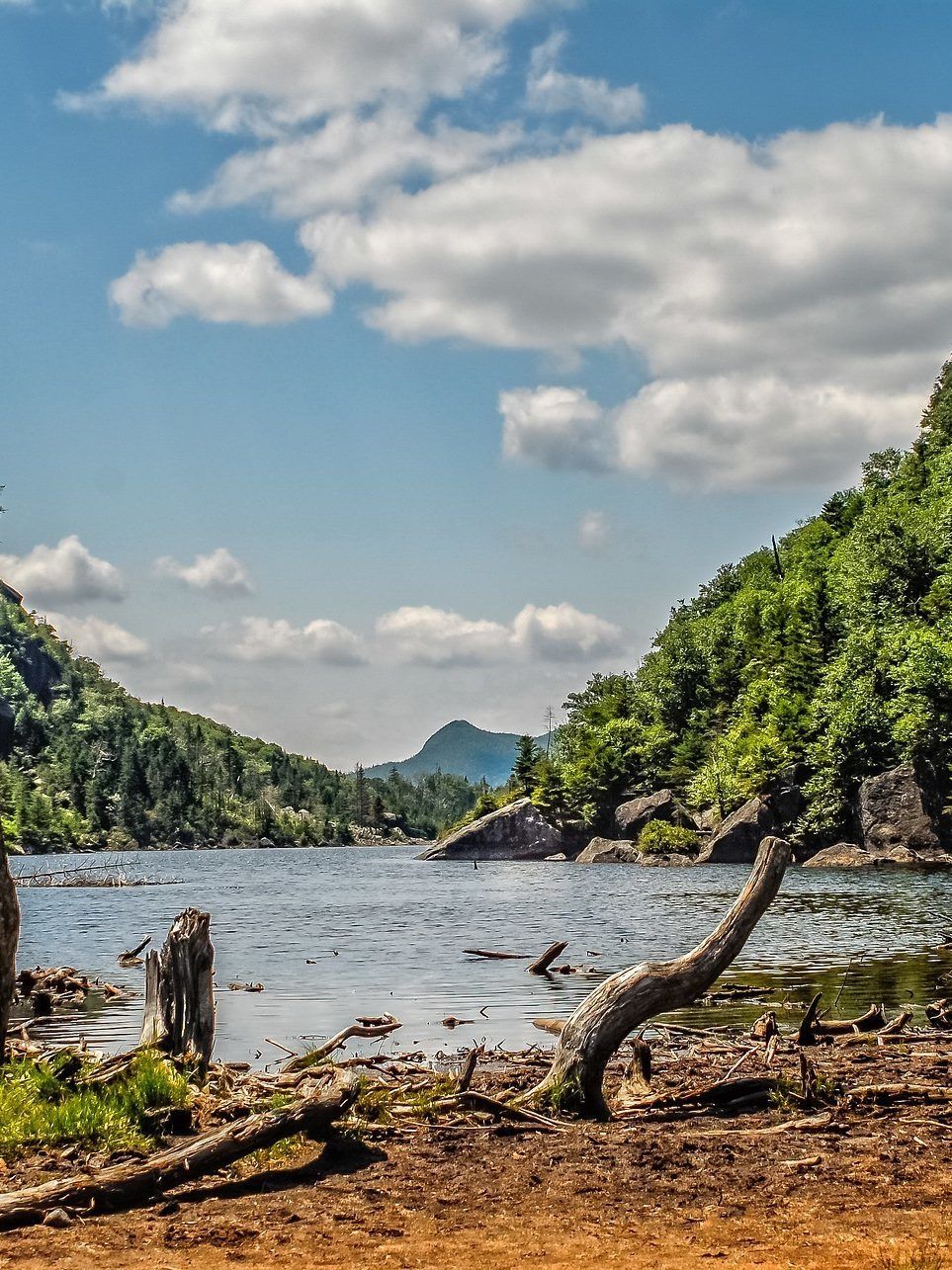 Most visitors head to the Adirondack Mountains in upstate New York during fall to see the gorgeous foliage. However, June's warm temperatures and sunny skies make it equally as lovely then! Head out for a hike or take a dip in one of the many lakes for some cool relief from the heat. Saranac Lake near Lake Placid is perfect for kayaking, canoeing, and boating.
High in the mountains is the John Brown Farm State Historic Site, which is a delight for history buffs. Another historic adventure is Fort Ticonderoga, a crowd favorite.
18. Chicago, Illinois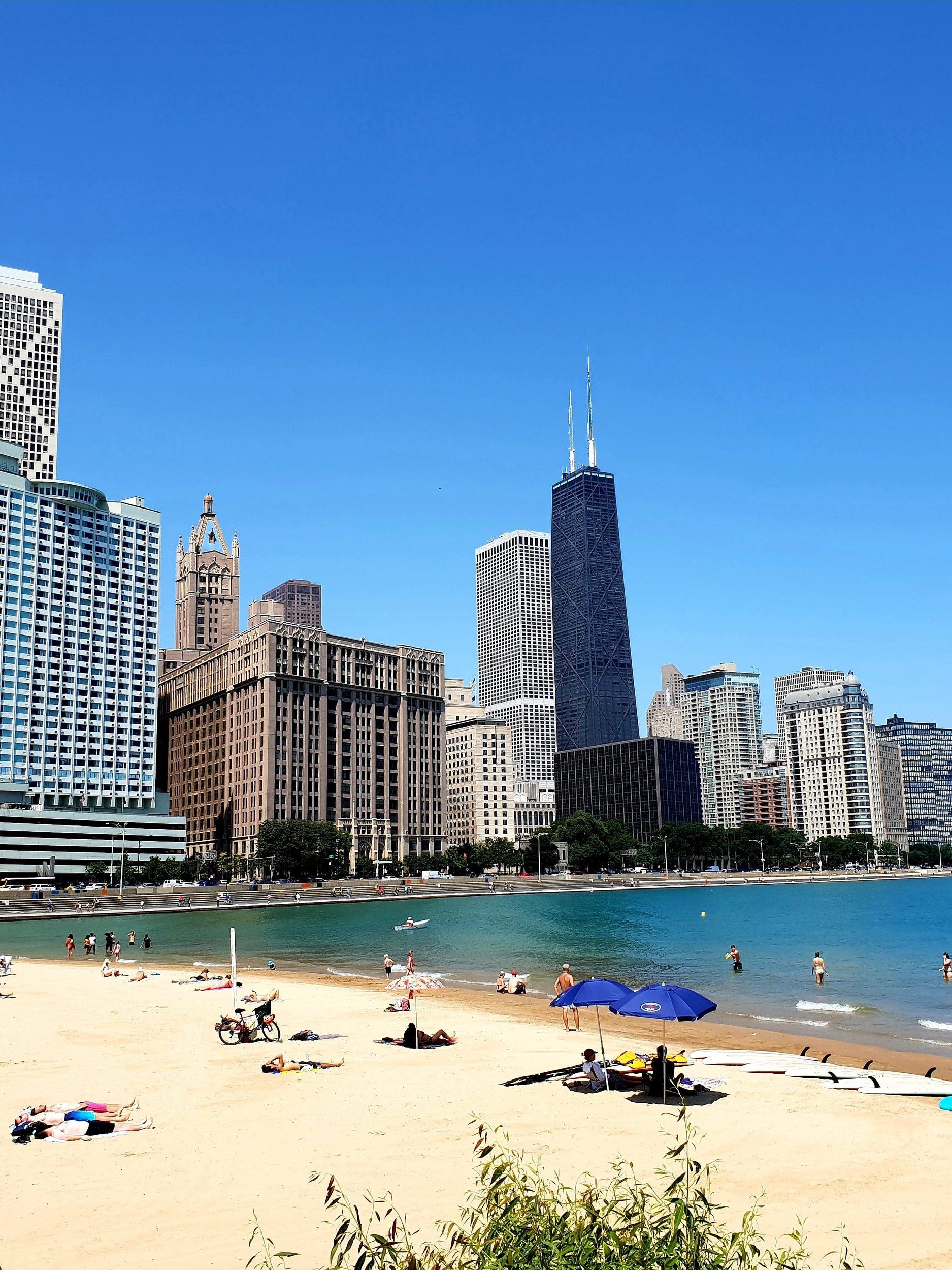 I might be biased because Chicago is the city I spent my college years in, but it's the best place to visit in the summer, hands down. On almost any given weekend in June, you'll find neighborhood street festivals that have incredible food stands, beer gardens, and live music. Chicago Pride also happens in June, which is my favorite summertime event because of how the Boystown neighborhood comes alive.
The beaches along Lake Michigan are fun to visit in the summer and tend to get more crowded in July and August as the temperatures rise. My favorite is Montrose Beach, which has a more low-key family vibe; there's also a sweet dog beach next to it.
You'll also find a ton of free events around town in June. Check out the free movies at Millennium Park, where you can picnic with friends (or solo!) and enjoy a film outdoors.
July
19. Oahu, Hawaii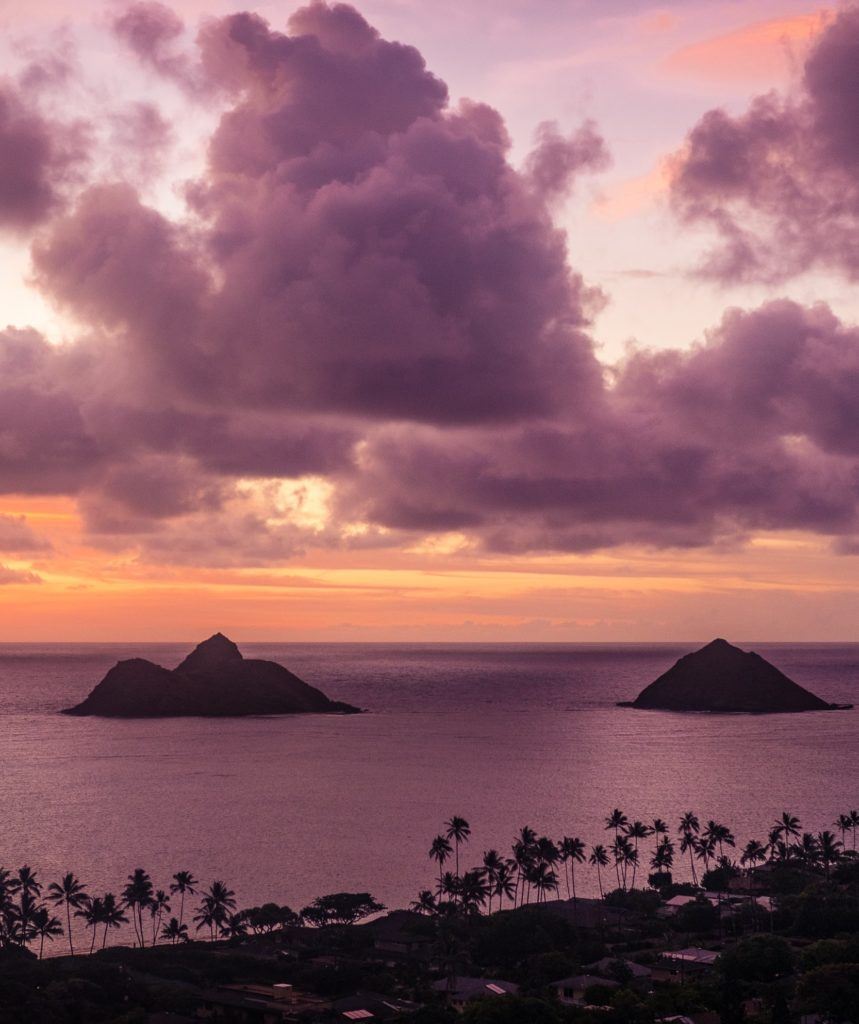 Oahu is a paradise any time of the year, but July is particularly beautiful. The island gets very little rainfall this month, which means you'll enjoy warm and sunny weather perfect for hitting the beach.
Check out our post on all the amazing things to do on Oahu to prepare for your trip! Because the Hawaiian Islands are a popular destination in the summer months, you'll want to plan ahead and book your accommodation and flights months in advance.
20. San Juan Islands, Washington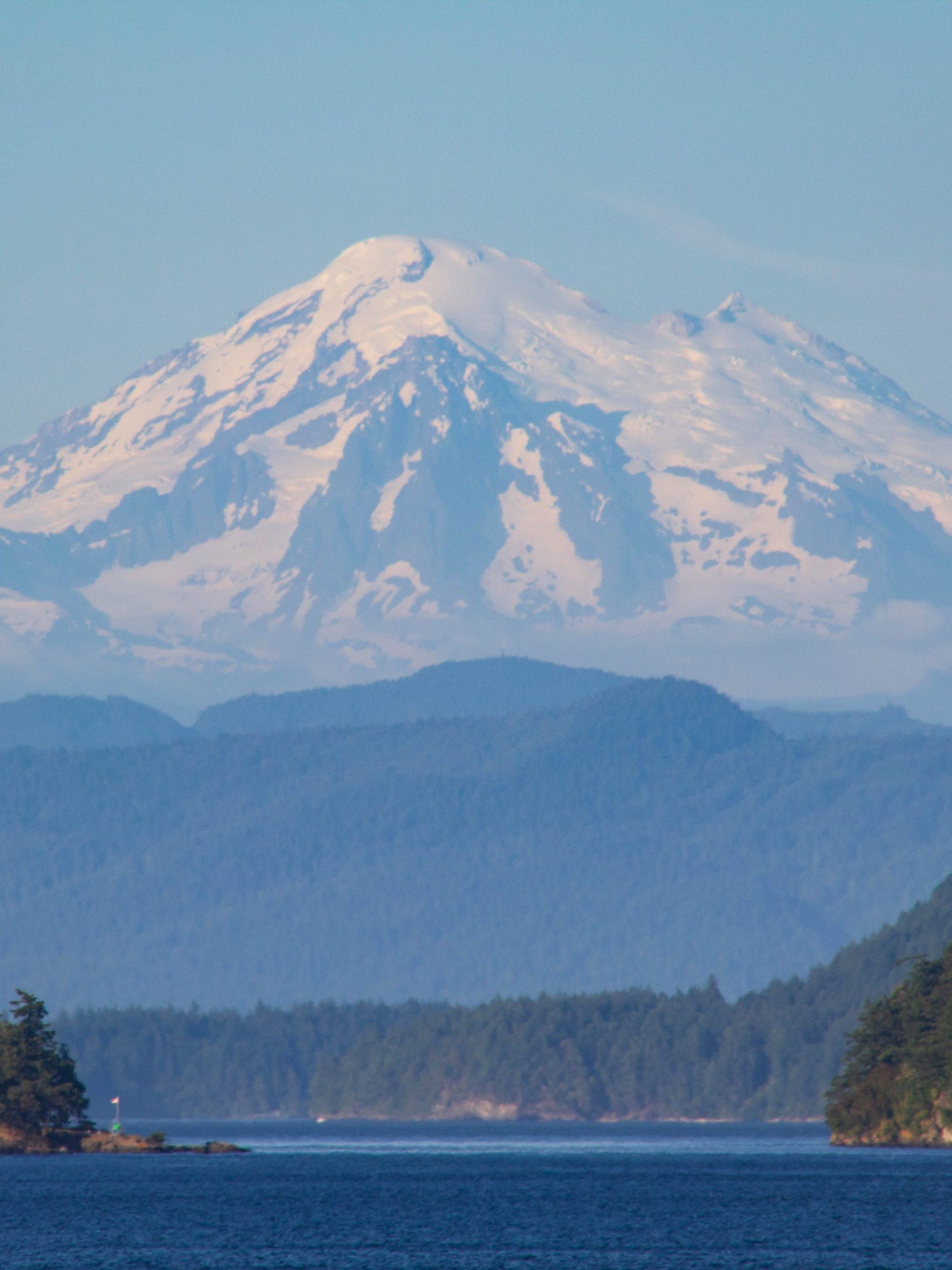 Right between Seattle and Vancouver lies the San Juan Archipelago. These dreamy islands are lush and green during the month of July and have the perfect combination of sandy beaches and towering mountains in the background.
Although the islands experience peak visitation in the summer months, they remain a serene place to enjoy the outdoors and relax. Plus, the place is known for its epic 4th of July fireworks displays and stellar farmers markets this time of year. July is also the best time of year for whale watching, which you can book here.
If you're a cycling enthusiast, this is the place for you. Beginners can enjoy a bike ride on Lopez island, which is mostly flat but has beautiful scenery. More advanced bikers can take on Orcas Island's Mount Constitution for a challenge.
Add the San Juan Islands to your next West Coast road trip!
21. Lake Tahoe, California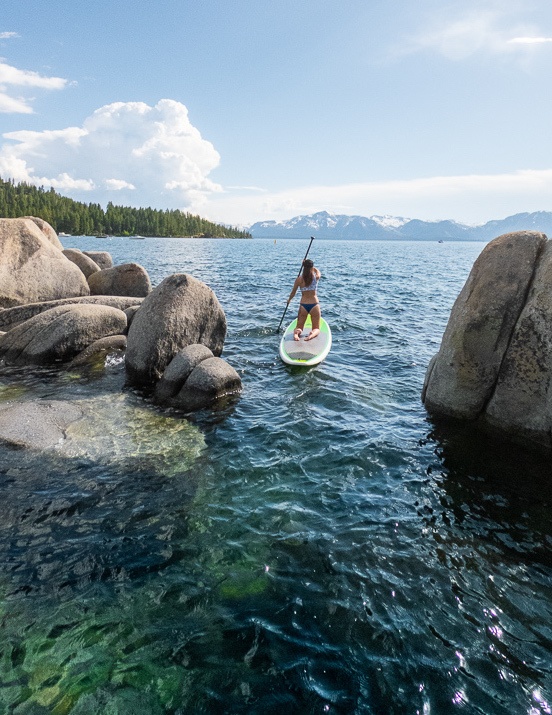 If you've been to Lake Tahoe, you're probably thinking "duh." Of course it makes the list of best places to visit in July — it's an outdoor enthusiast's playground! You've got the perfect combination of mountains and lakes for all your summertime activities.
Hike the Rubicon Trail or bike to Echo Summit. Emerald Lake is one of the best spots for swimming, hiking, and gorgeous sunrises. Speaking of sunrises, Mount Tallac has some of the best views that you can hike to. There's a reason why this place is so photogenic!
August
22. Glacier Bay National Park, Alaska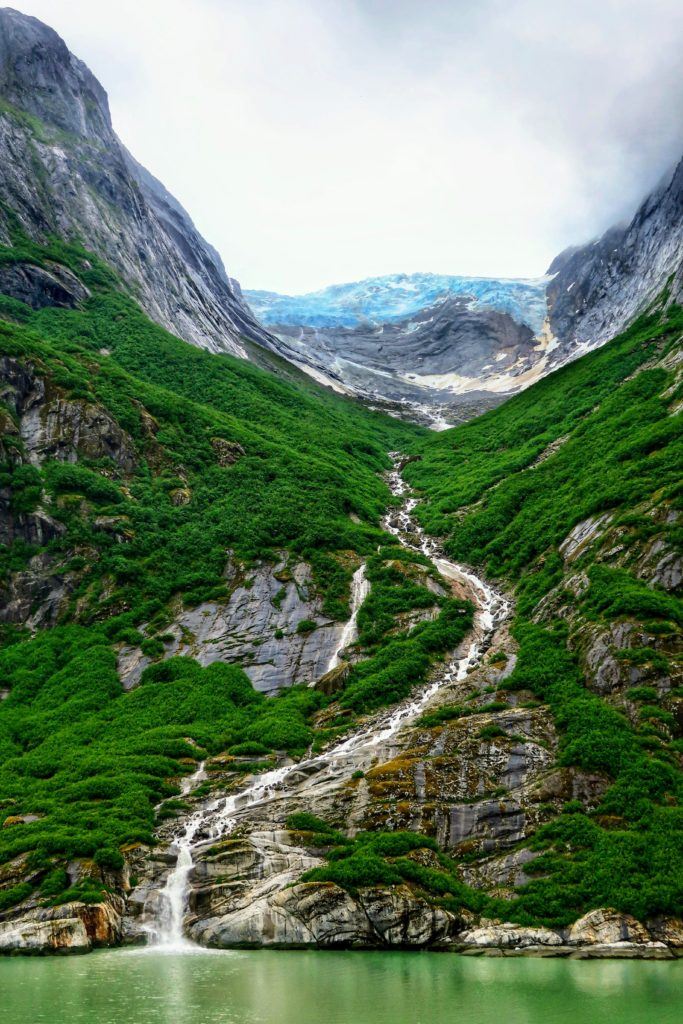 Considered the highlight of Alaska's Inside Passage, Glacier Bay National Park is one of the most beautiful places in Alaska. While the park gets its name from its stunning glaciers, it is also home to millions of acres of mountains, temperate rainforests, and rugged coastline. It is quite remote, making it ideal for adventurous travelers. In fact, you can only reach it by boat or plane!
August's warmer temperatures attract a swarm of visitors each year, but not as many as June and July. As the rainy season starts up again in September, aim to visit at the beginning of August if you want to avoid the downpours as much as possible. Keep an eye on the weather while planning your trip, but also come prepared for anything!
There is both lodging and camping available once you get there, so you have the option of being as rugged as you please.
23. Boulder, Colorado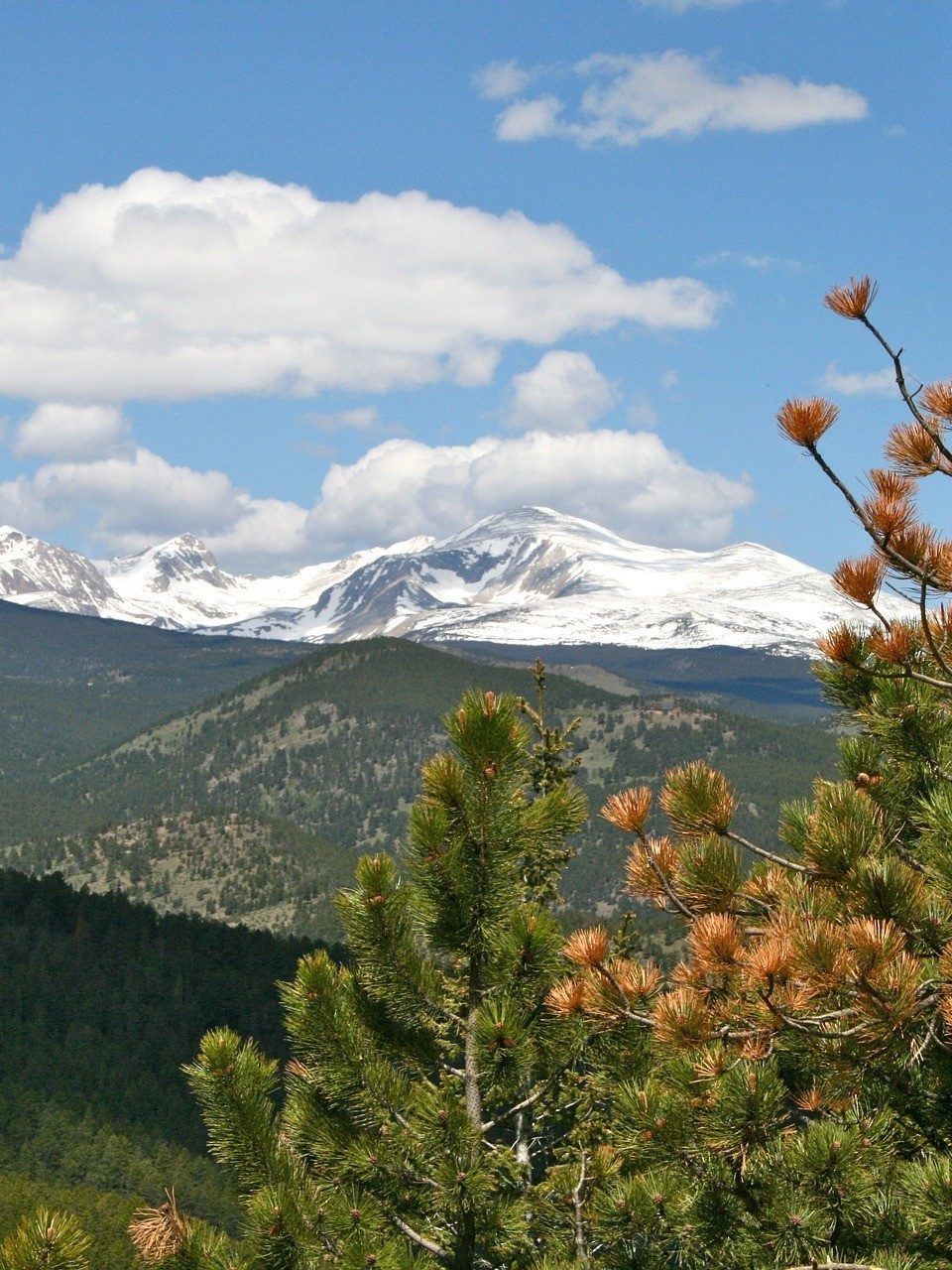 August is one of the most exciting times to visit Boulder, as it hosts its best festivals during this month. Bands on the Bricks is a live concert series that has everything from reggae to rock and runs from late July through mid-August. The Colorado Shakespeare Festival also runs through mid-August, and craft beer lovers can enjoy local brews at the Boulder Craft Beer Fest (which will be back in 2022).
Beyond all the fun events, Boulder is a fantastic place to explore the outdoors. Given the mountains surrounding it on all sides, there are numerous trails to hike. Try the famous Royal Arch Trail for a bit of a challenge, or an easier hike at Enchanted Mesa.
24. Mackinac Island, Michigan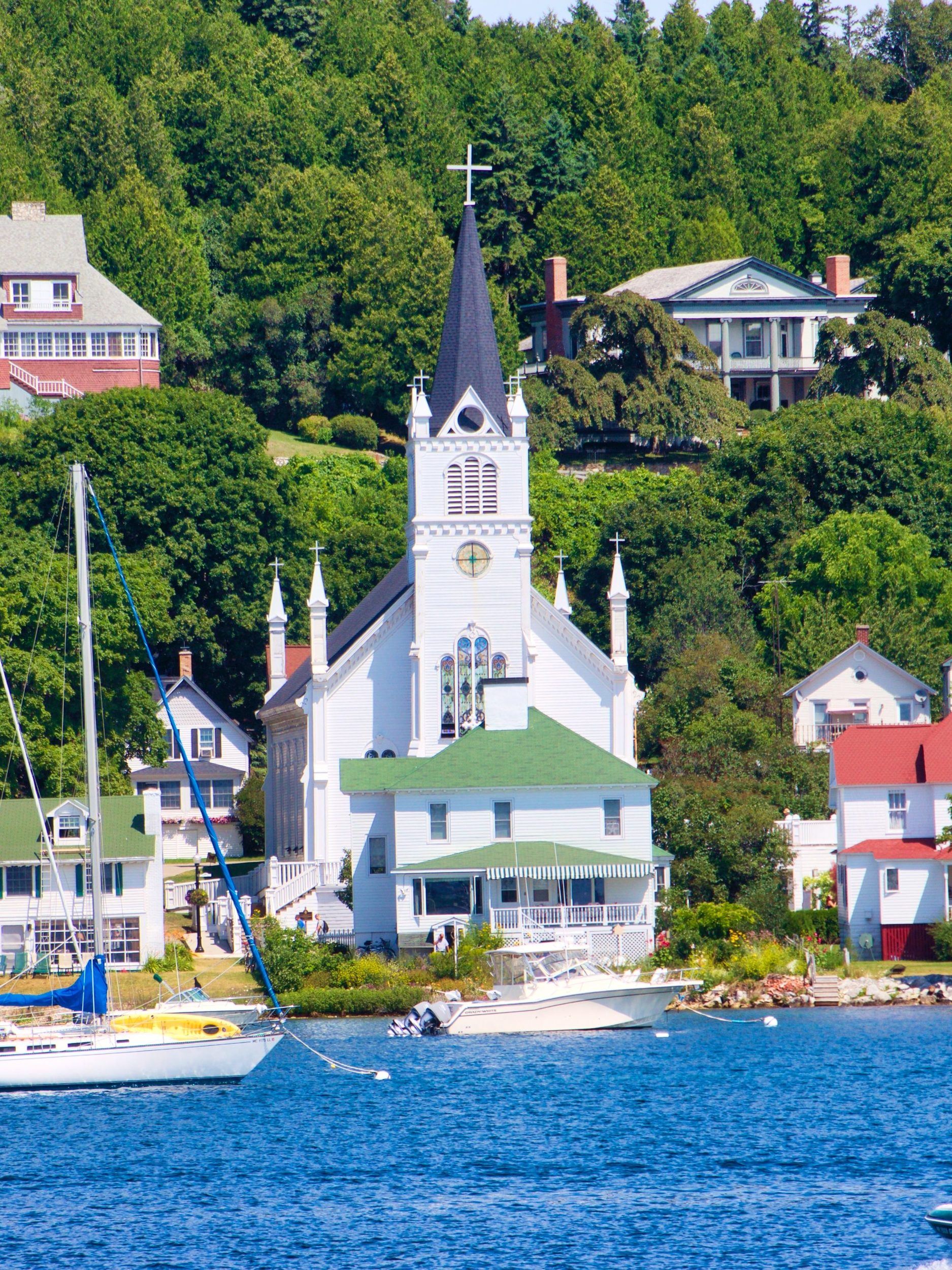 This quaint Midwestern island is the perfect spot to relax and recharge. It's sure to capture your heart and have you coming back for years to come.
Regardless of its popularity, it doesn't have a single chain hotel, and there are no cars on the island. Most people get around by bike; there are plenty of places where you can rent one. After all, you'll have to leave your car at either Mackinaw City or St. Ignace, where you can take a ferry to Mackinac (pronounced "Mackinaw") Island.
Summertime offers an abundance of opportunities to explore the area via boat, horse-drawn carriage, or bike, or on foot. August has excellent weather for dining along the lake and listening to live music, with the highest temps only reaching the mid-70s or 80 degrees.
September
25. New York City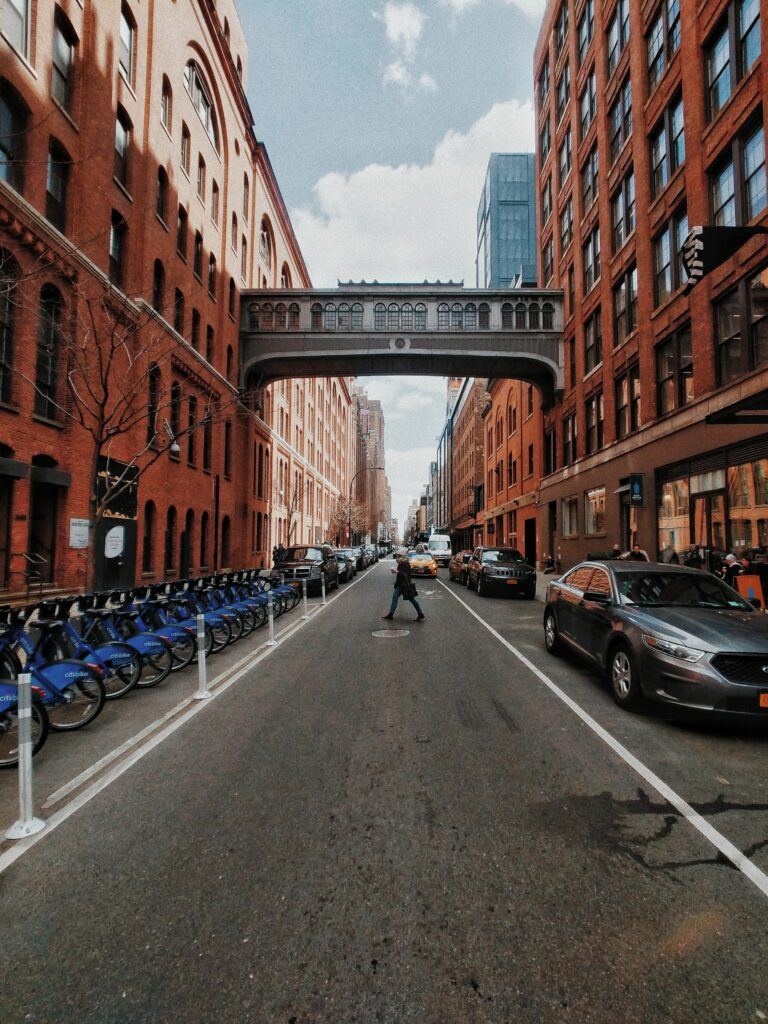 Is there really any other place on earth more idyllic than Central Park in the fall? If you can think of one, by all means prove me wrong.
New York City is easily one of the best places to visit in September. The weather is warm enough to enjoy a full day exploring but has just the right amount of chill to make it appropriate to wear your favorite boots and sweaters.
September is also a great time to visit NYC because it's not nearly as crowded as it is in the summer months and around the holidays. Enjoy all the sights it has to offer (too many to list), and even see how many awesome things there are to do in NYC for free.
26. Yellowstone National Park, Wyoming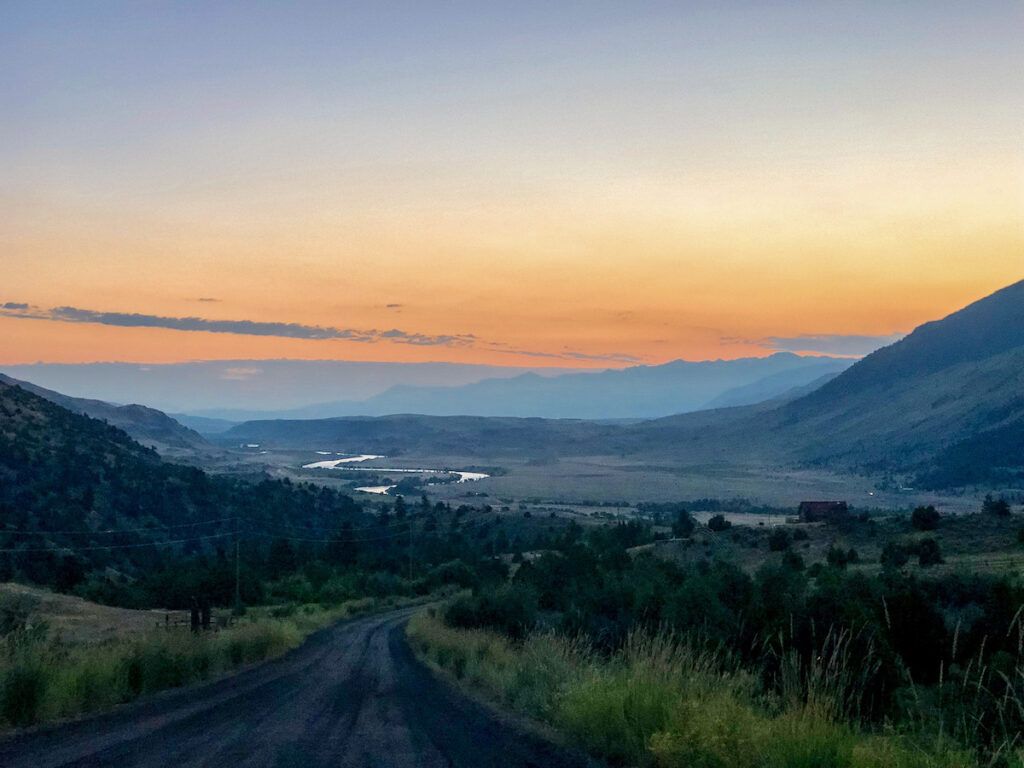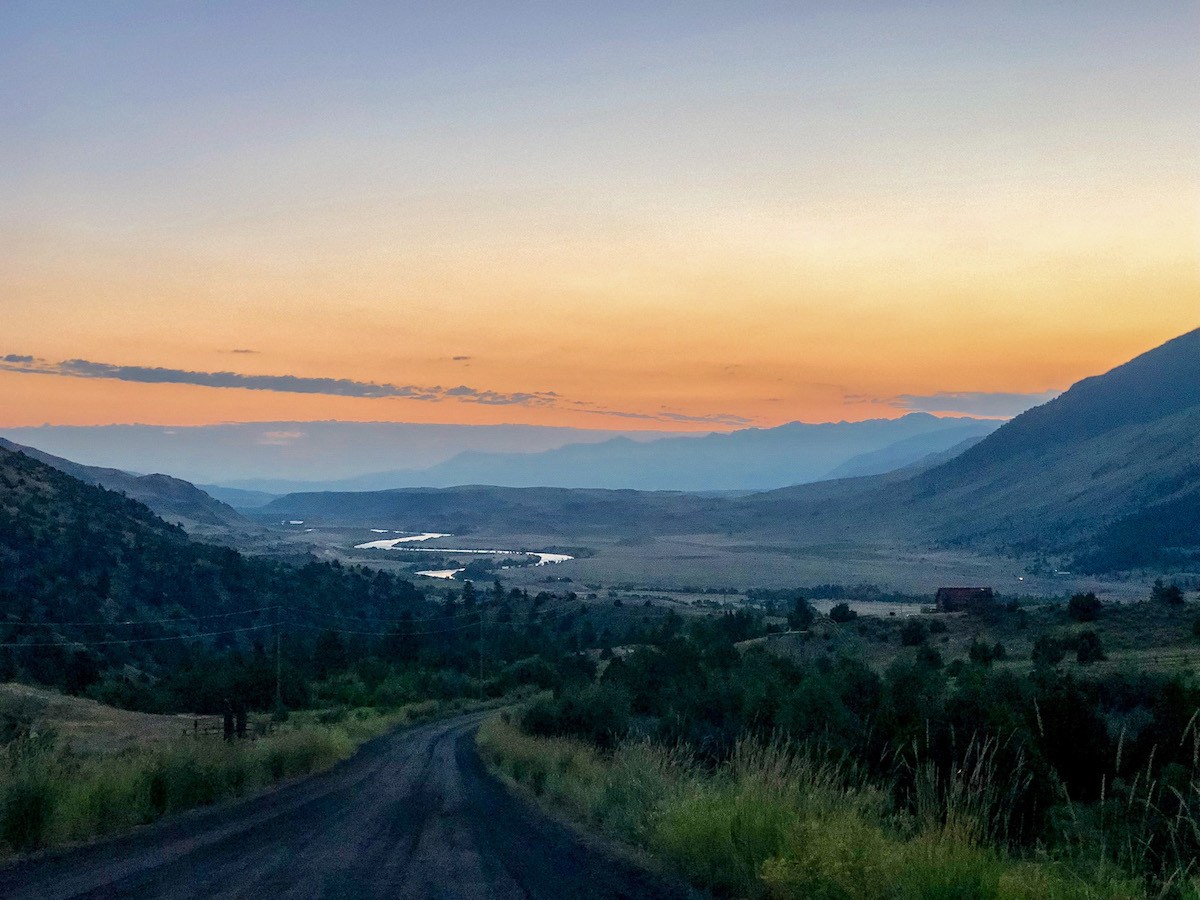 If you've always wanted to go to Yellowstone but were intimidated by the massive summer crowds, consider a visit in September. Trails are still open, but the summer madness has largely subsided, making this one of the best months to go. You might even enjoy lower prices on lodging due to it being shoulder season!
This iconic national park is one of the big reasons why Wyoming made our top 15 most beautiful states list. The warm, sunny September days are perfect for exploring the beauty of the park. Make sure to check out Mammoth Hot Springs and Yellowstone Lake when you go!
27. The Berkshires, Massachusetts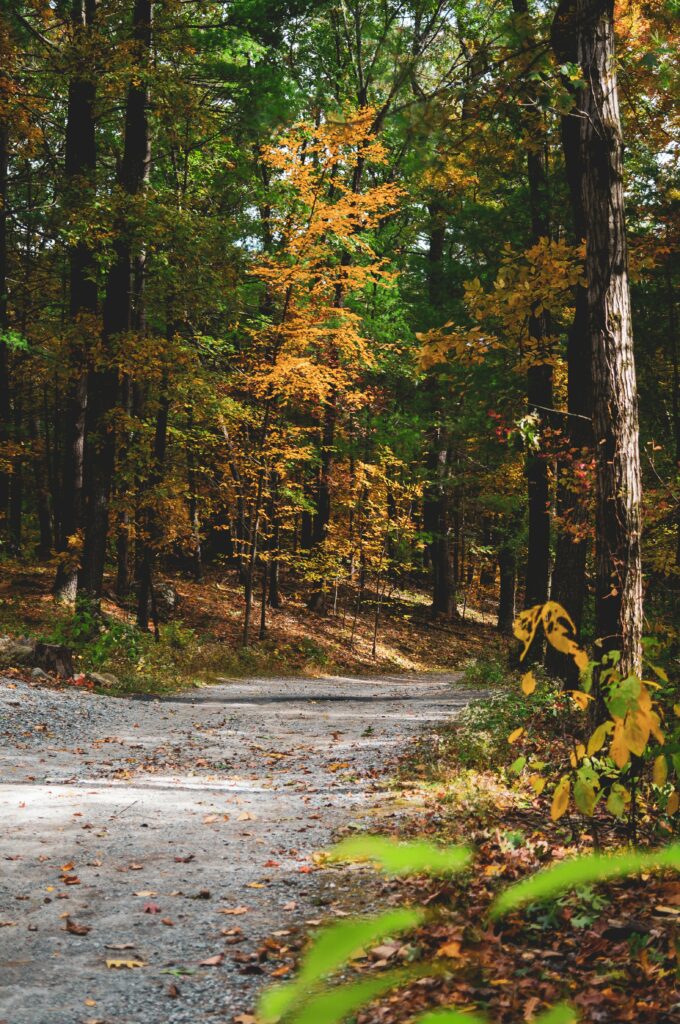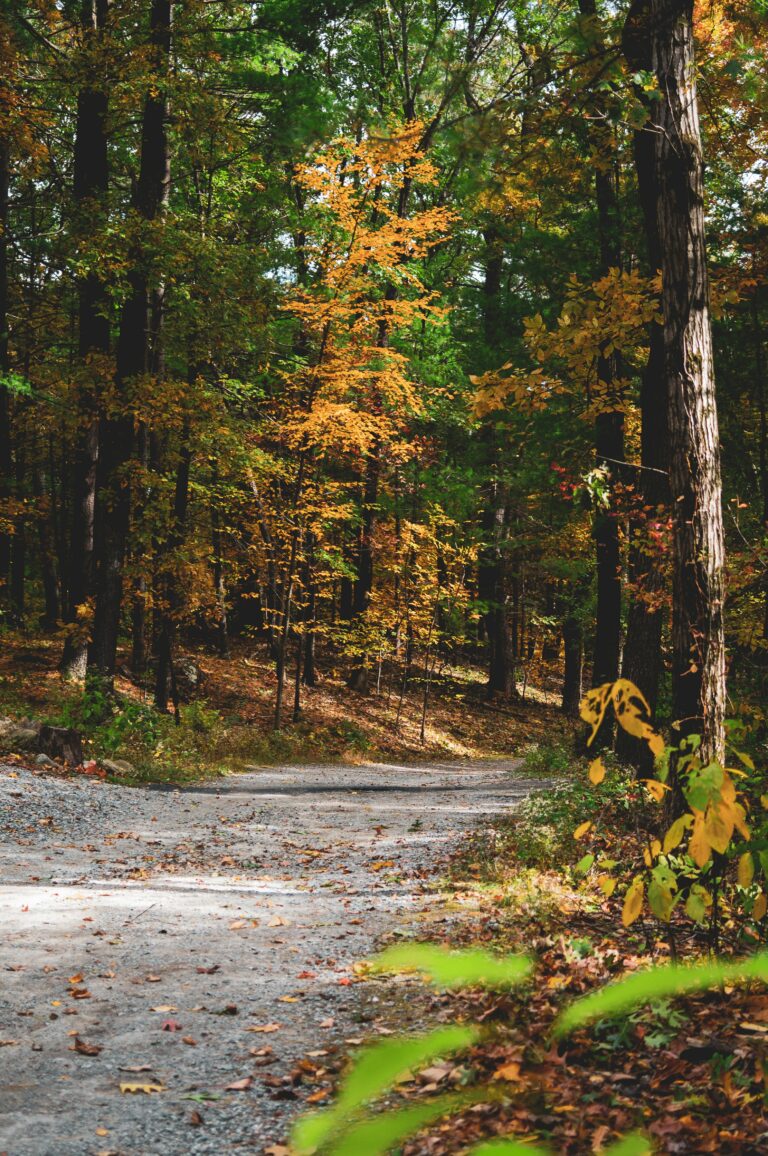 Driving through the Berkshire Mountains in September is about as "pumpkin spice everything" as it gets. This area is known for its gorgeous, rolling hills that come alive with bright orange, red, and yellow leaves in the fall. Add the Berkshires to your East Coast road trip to take in the beauty as you drive. Shoot for late September for the best chance of fall foliage.
Make stops at the Norman Rockwell Museum and Ashuwillticook Rail Trail while you visit. You'll be there just before the fall leaf-peepers arrive in October, so take advantage of the smaller crowds while you can!
October
28. Blue Ridge Parkway, North Carolina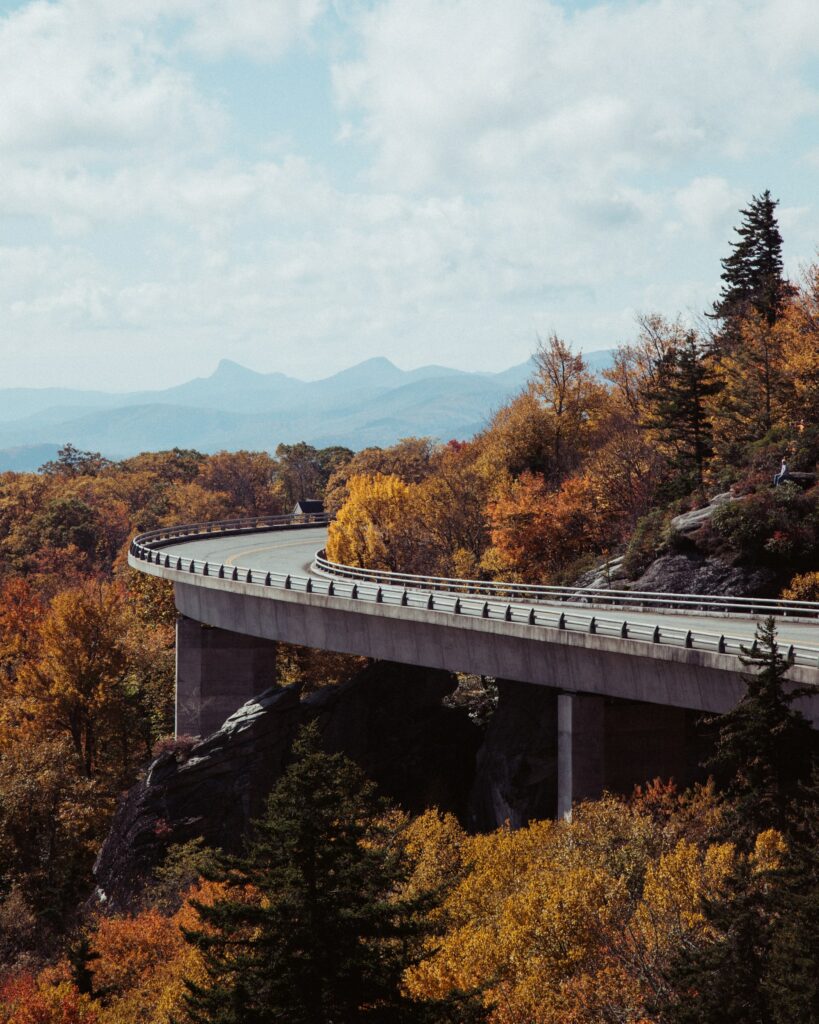 Stretching 469 miles from Shenandoah National Park in Virginia to Great Smoky Mountains National Park in North Carolina, Blue Ridge Parkway is one of the most quintessential American scenic routes you can imagine. This linear park is the longest in the United States and runs through several national forests along the way. You'll also see scenic overlooks, hiking trails, and even some waterfalls en route.
October is the perfect time to embark on your Blue Ridge Parkway adventure, because the fall colors are absolutely stunning, making all those mountain views even more wonderful.
29. Savannah, Georgia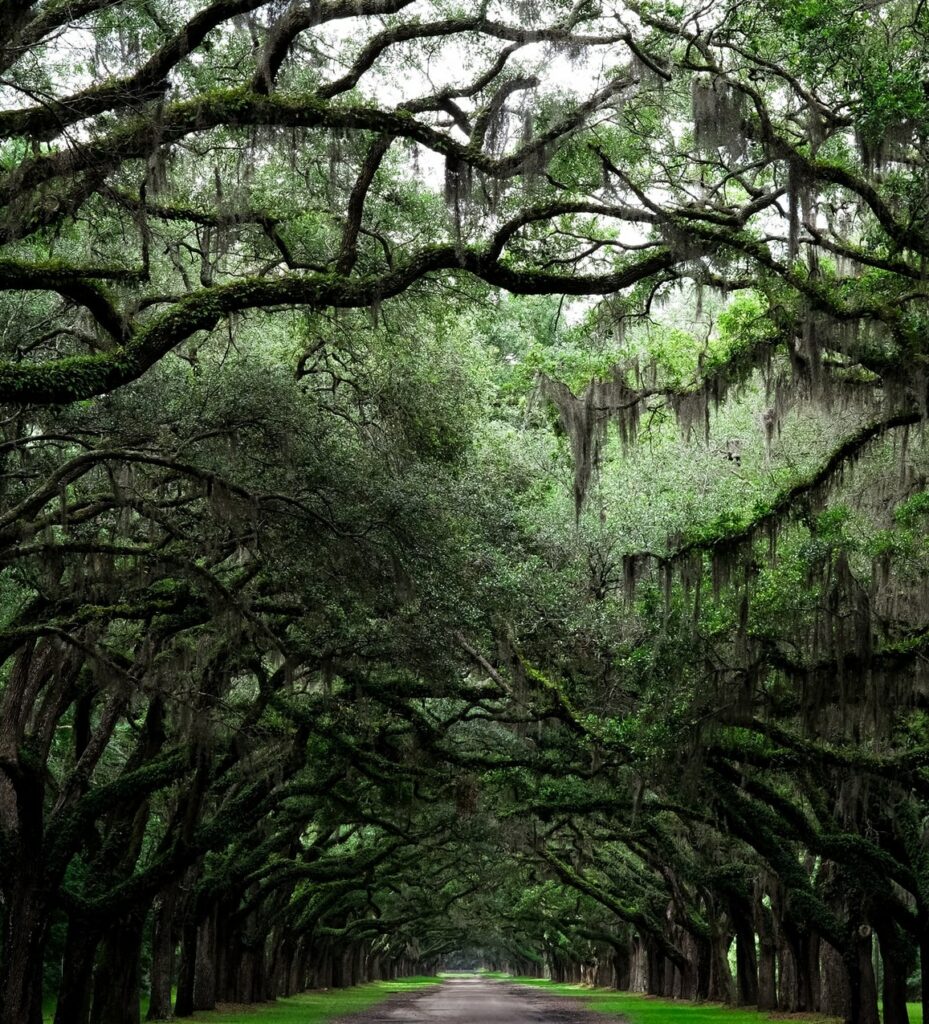 As arguably one of the most haunted cities in the United States, it's no wonder why Savannah is on the list. If you love all things spooky, this is the perfect October destination for you. To get a feel for its dark underbelly of ghosts and paranormal activity, consider this ghosts and graveyards trolley tour.
Besides all the ghoulish happenings in Savannah during this time, you'll also enjoy beautiful weather. The summer heat and humidity takes a break in October, with mostly clear skies and chilly nights.
30. Door County, Wisconsin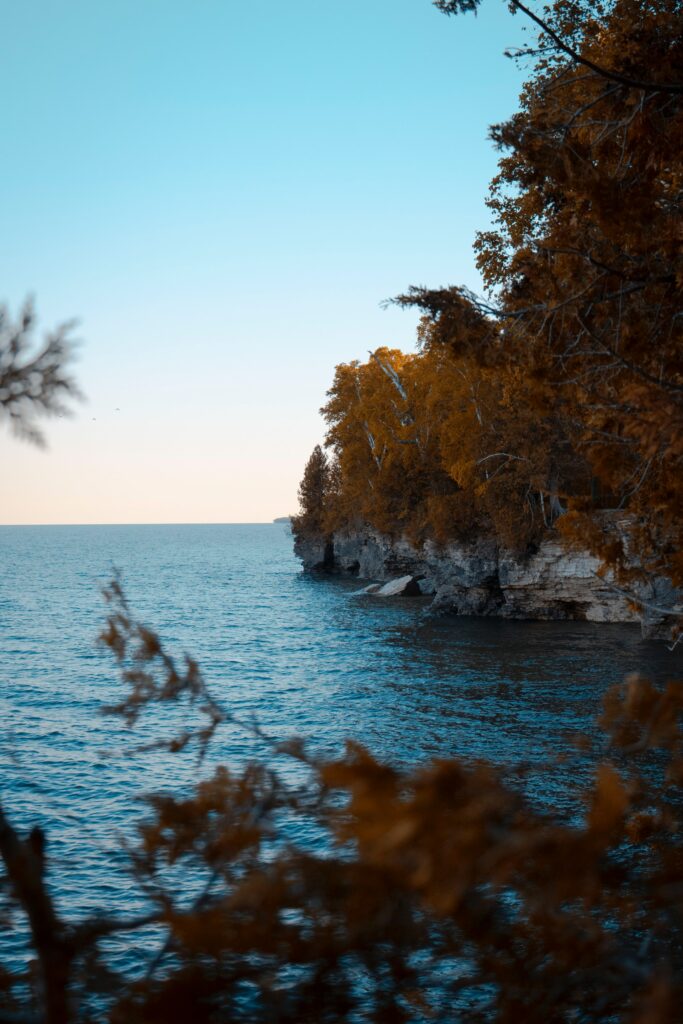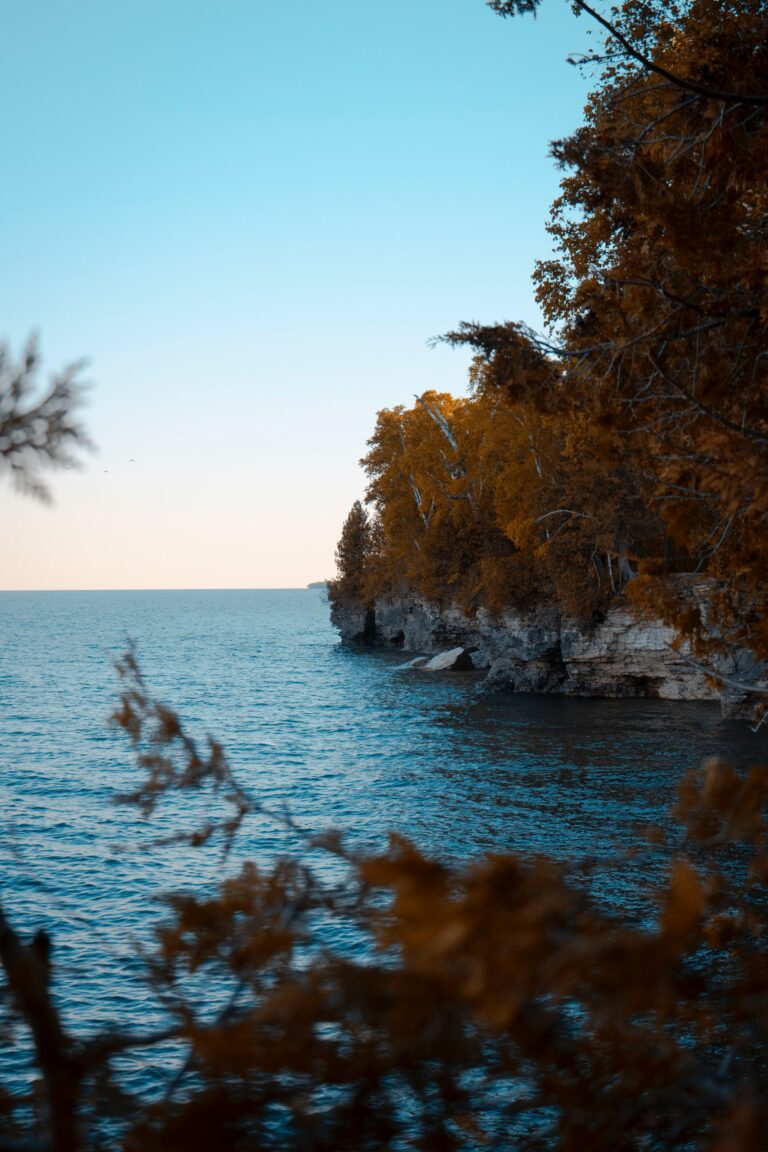 If you are enthusiastic about fall activities like apple picking, corn mazes, pumpkins, and hayrack rides, Door County is waiting for you to visit in October. Embodying pure Midwestern charm, Door County is bursting with festive fall happenings. Local farms and orchards are ready to sell their recently harvested produce, so you'll have your pick of delicious fruit and veggies while you visit.
With plenty of local parks and forests in Door County, this is also a great time to get into nature and hike, bike, or camp. Come prepared for chilly weather, though!
November
31. Columbia River Gorge National Scenic Area, Oregon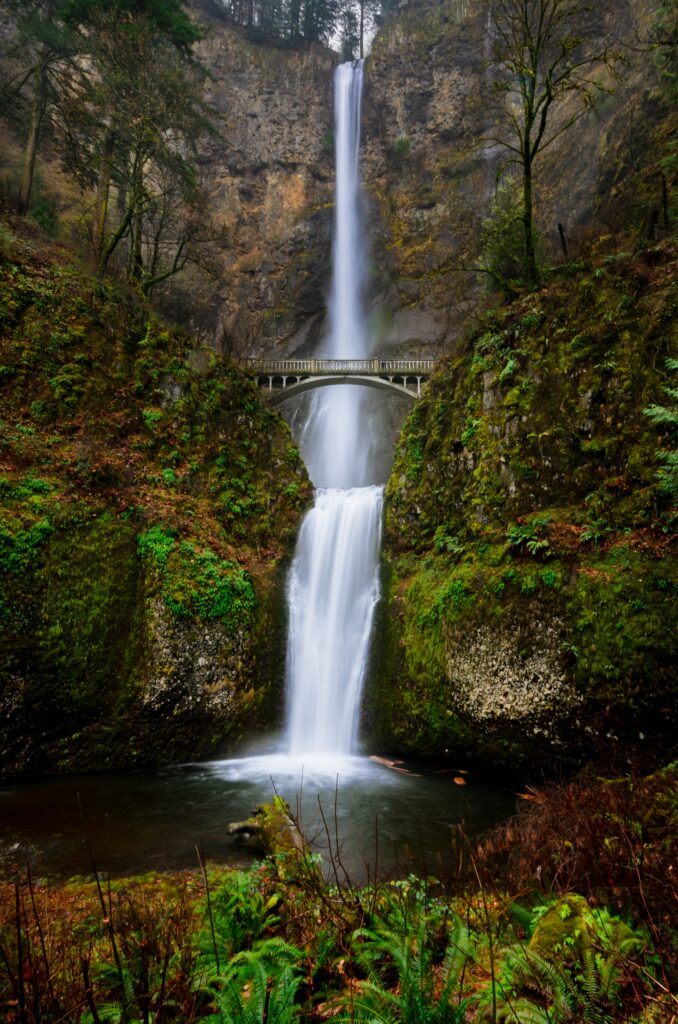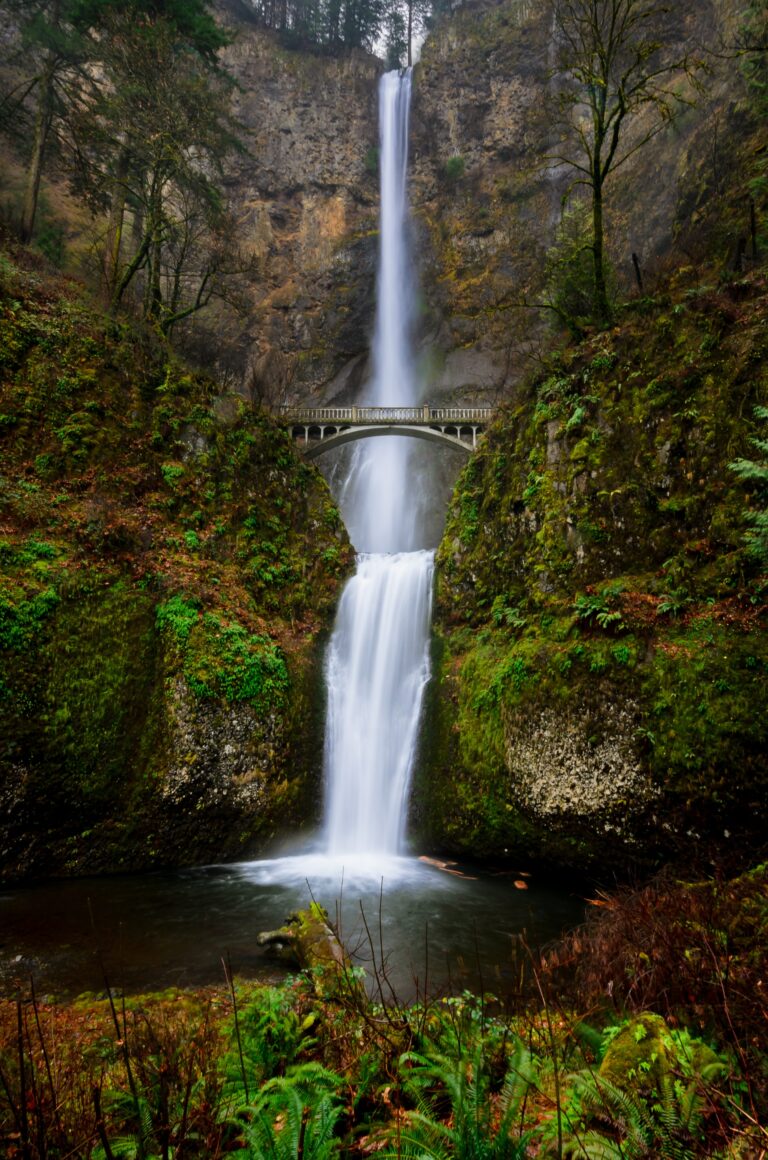 November kicks off the chilliest months in the Columbia River Gorge, but that doesn't mean it's not worth visiting during this time of year. Fall colors pop and waterfalls are flowing in the incredible scenery of this National Scenic Area. Not only does it have some of America's best waterfalls, but you'll also enjoy jaw-dropping vistas throughout the Cascade Mountains.
If you are thinking about visiting the Columbia River Gorge while staying in Portland, this small group tour is a great option for a quick trip. Hike to Multnomah Falls, mountain-bike along the trails, or explore the other car-free options for getting around the park.
32. Havasupai Falls, Arizona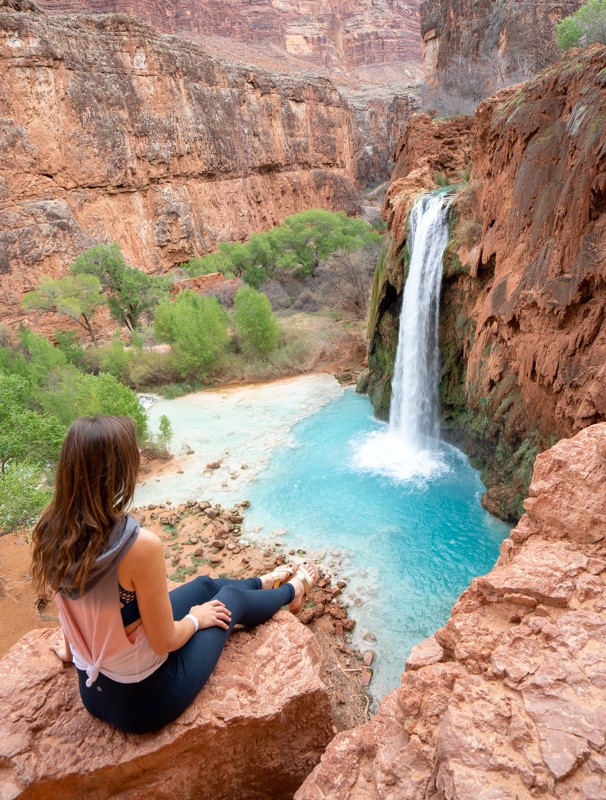 Havasupai Falls is one of those places that is sure to take your breath away as soon as you set your eyes on the bright blue water. Although it's about a 10-mile hike to get to the falls, the trip is totally worth it. While temperatures might be too cold to enjoy swimming in the water in November, you might still be able to take a dip if you're feeling brave.
The main reason why November is ideal to visit Havasupai Falls is that the usual Arizona heat is much milder. Considering the length of the hike, you'll be glad for the cooler temps. The area is closed during the winter starting in December, and both October and November see much fewer visitors, which means more opportunities for moments of solitude — like the one in the photo!
33. Zion National Park, Utah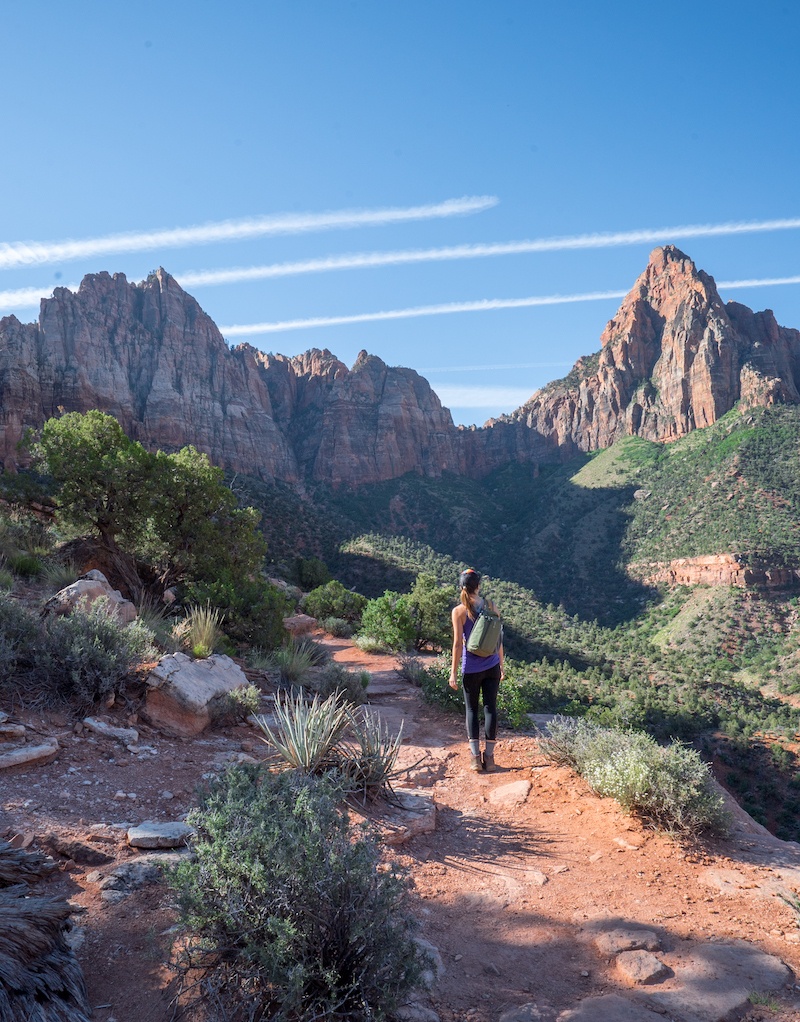 If you want to experience the wonders of Zion National Park without the crowds, November is the perfect time to do so. Not only can you have parts of this incredible place to yourself, but you'll also enjoy mild temperatures and clear skies. Nights are chilly in November, but camping in the park is totally doable with the right preparation. Even if you're not a fan of camping, the dazzling night skies of southern Utah in November will make it worth it.
Admire the still-colorful late autumn leaves while you embark on one of many awesome hikes in Zion National Park. Want to take your fall colors tour to the next level? See the changing scenery from the air on this helicopter tour!
Traveling to Zion solo this November? Don't miss out on our solo travel in national parks guide.
December
34. Miami, Florida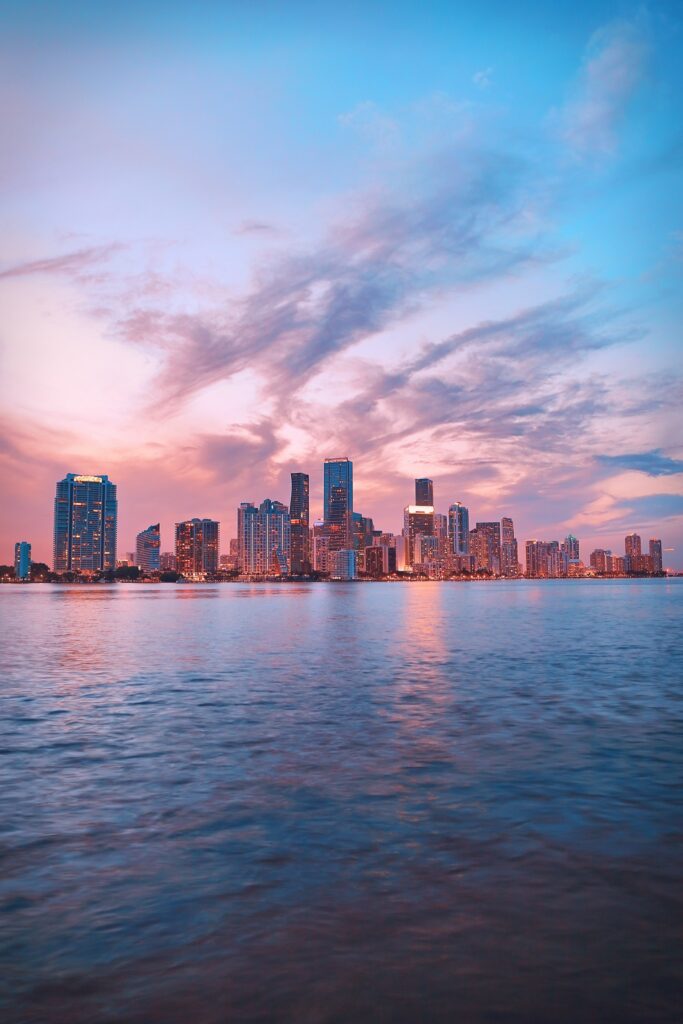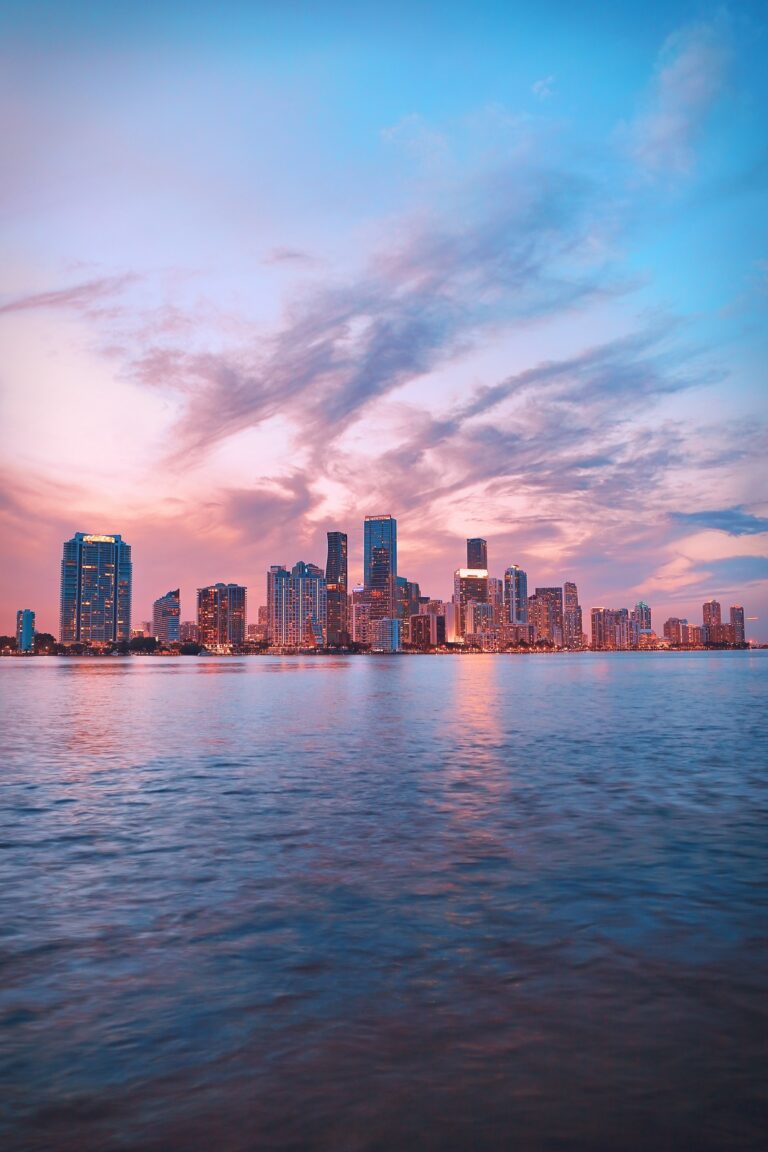 If having a "white Christmas" is more about white sandy beaches than snow for you, head to Miami this December for a warm and sunny holiday season. You'll find that this tropical city gets totally decked out with Christmas lights while maintaining its unique charm. Spend your days relaxing on the beach, or check out must-see attractions such as Vizcaya Museum and Gardens and the Miami Design District.
Since so many people head to Florida for the winter, make sure to plan your trip months in advance to secure a decent price on your accommodations!
35. Phoenix, Arizona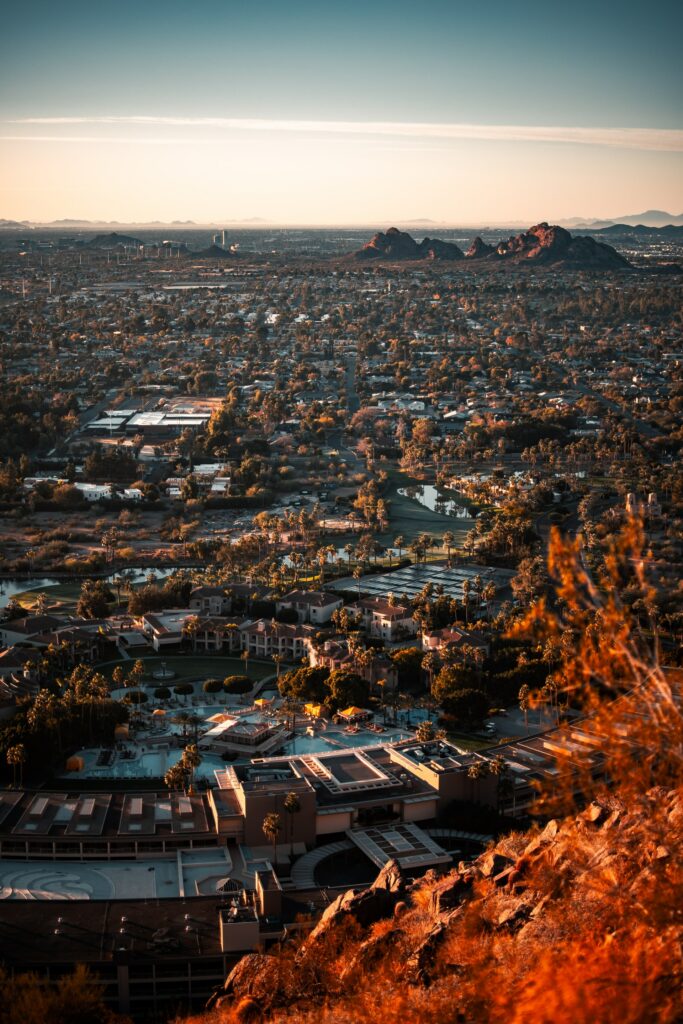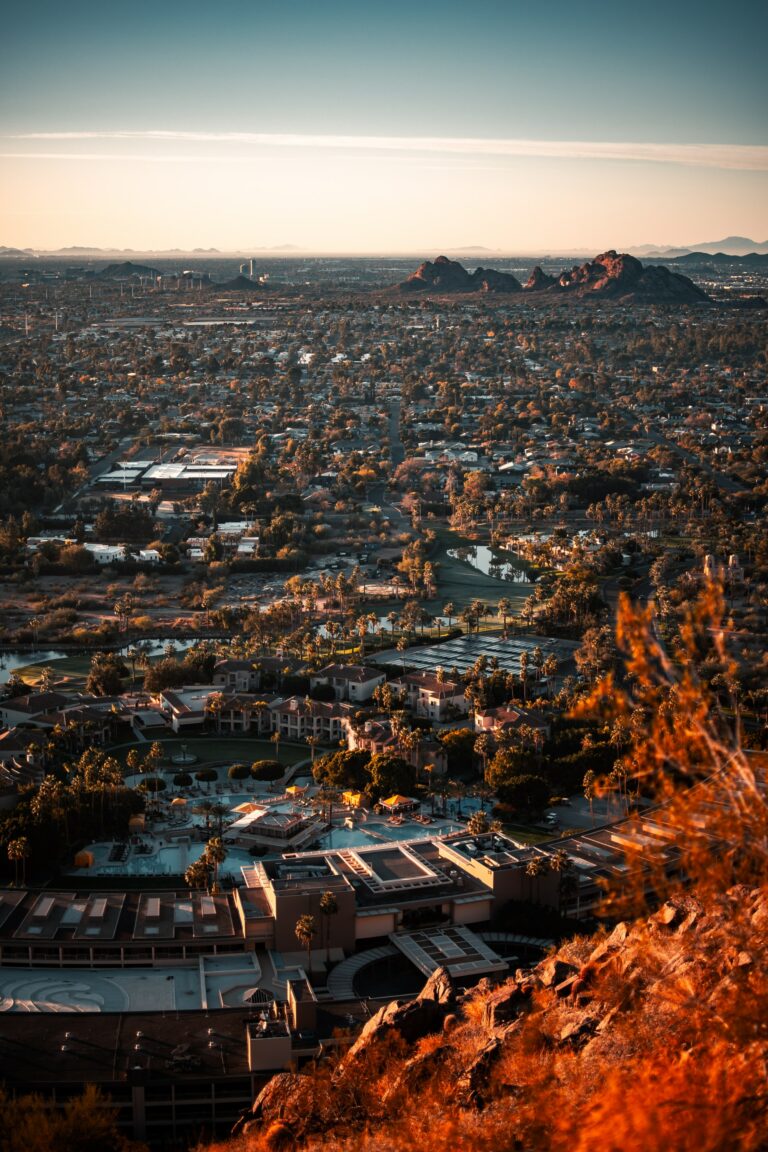 It's no secret that Phoenix is known for its scorching heat, so December is the perfect time to take advantage of everything this Southwestern city has to offer. With temperatures between the mid-60s and low 70s during the day, you'll be looking for every excuse you can to enjoy the beautiful weather.
Check out the Desert Botanical Gardens or head out for a hike at South Mountain Park and Reserve. Enjoy the contrast of holiday lights with the backdrop of Phoenix's famous rocky red mountains in the background.
36. Stowe, Vermont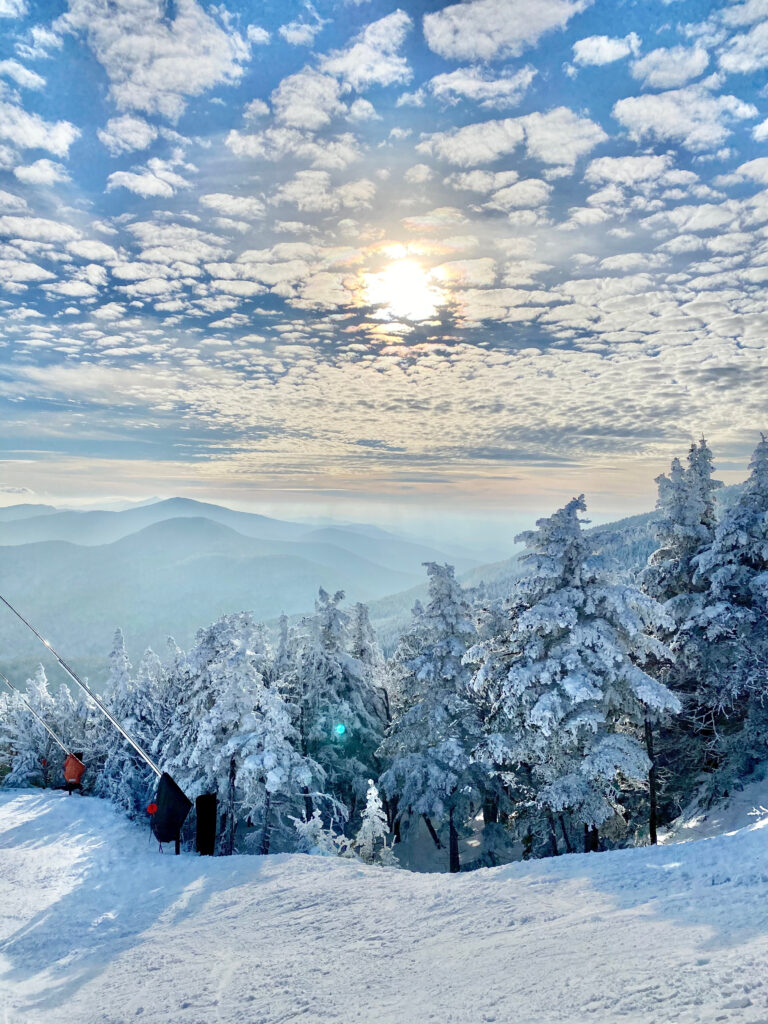 In many ways, Stowe is made for holiday cheer. First of all, you can almost guarantee you'll arrive in this small Vermont town during the month of December and be greeted by a blanket of snow. You'll also find an abundance of cozy cabins and cottages to stay in, which are perfect for curling up inside while you sip on hot chocolate.
If you're a ski or snowboard enthusiast, Stowe is a wonderful place to hit the slopes. You can also go dogsledding, snowmobiling, or even sleigh-riding here. Does it get any more Christmas-y than that?
Pin me for later: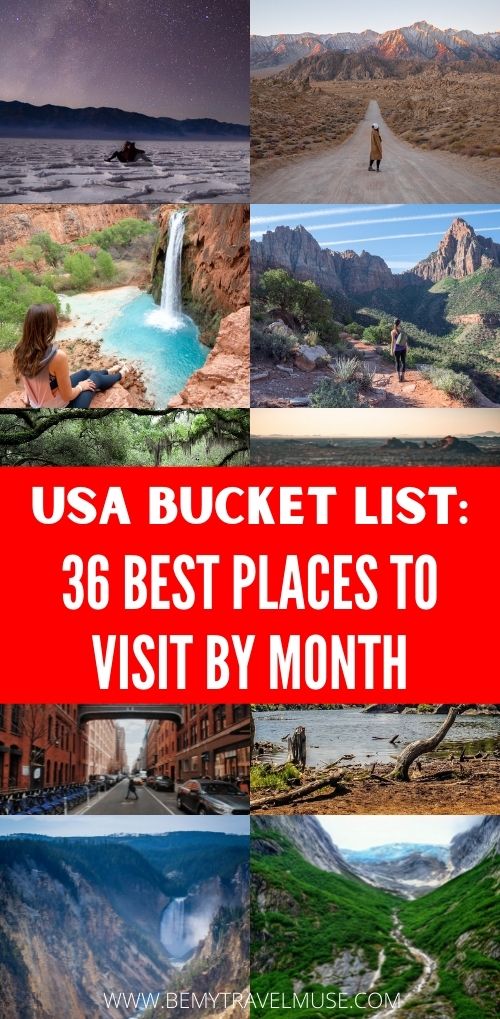 It's always fun to create these lists, because I find that there are still so many places I have yet to explore in the United States. Better yet, each place is different depending on the time of year you visit, offering something unique to discover.
Now that you've got some travel inspo for any month of the year, where will you be heading next? Let us know!