This post was written by Nicole Edwards, a solo-sailing freelance writer for BMTM.
I came to Key West to discover what makes this little island so quirky and popular, and found my answer in the nature-exploring opportunities and the history preserved in museums, state parks, and bars (yes, bars). It's just bursting with culture. Here are 26 ways and places you can experience it:
1. Fort Zachary Taylor State Park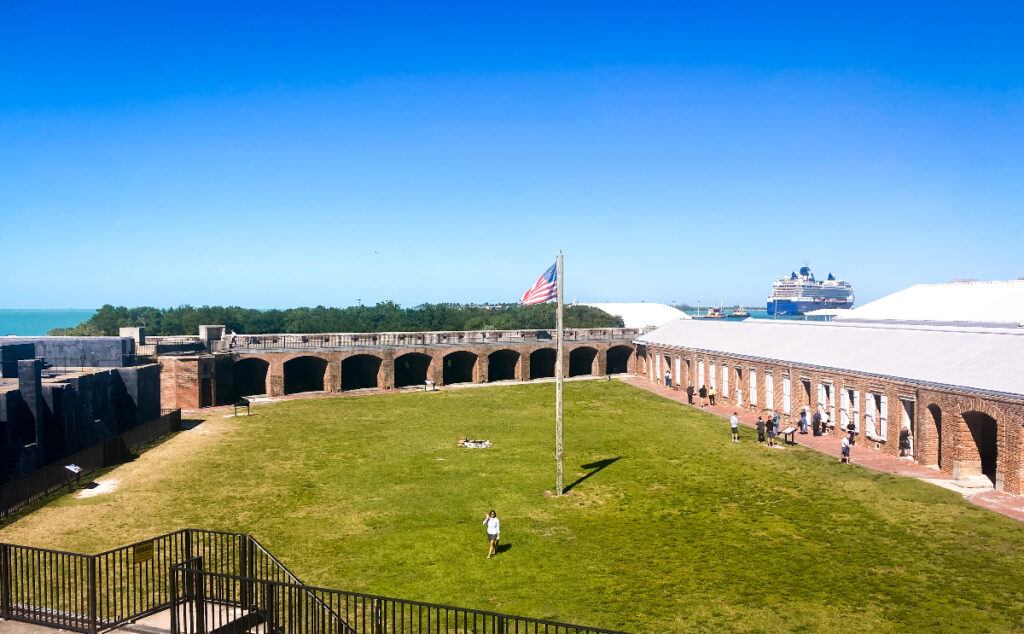 Fort Zachary Taylor served in the Civil War, WWI, WWII, and the Cuban Missile Crisis, and was named in honor of the eponymous president's military accomplishments. I loved exploring the fort: peeking through the walls to see the surrounding moat, walking along the row of cannons, looking at the old dining hall, reading the historical plaques, and looking out over the turquoise Atlantic Ocean. I also walked the surrounding nature trails over to the beach. This activity definitely rounded out my Key West experience.
2. The Dry Tortugas
The Dry Tortugas, a tiny island in the Gulf of Mexico, is a national park and also home to Fort Jefferson, which was once a prison. The only two ways to get there are by boat and seaplane. Because it's a 70-mile trip, you'll want to set aside an entire day.
3. Mile Marker 0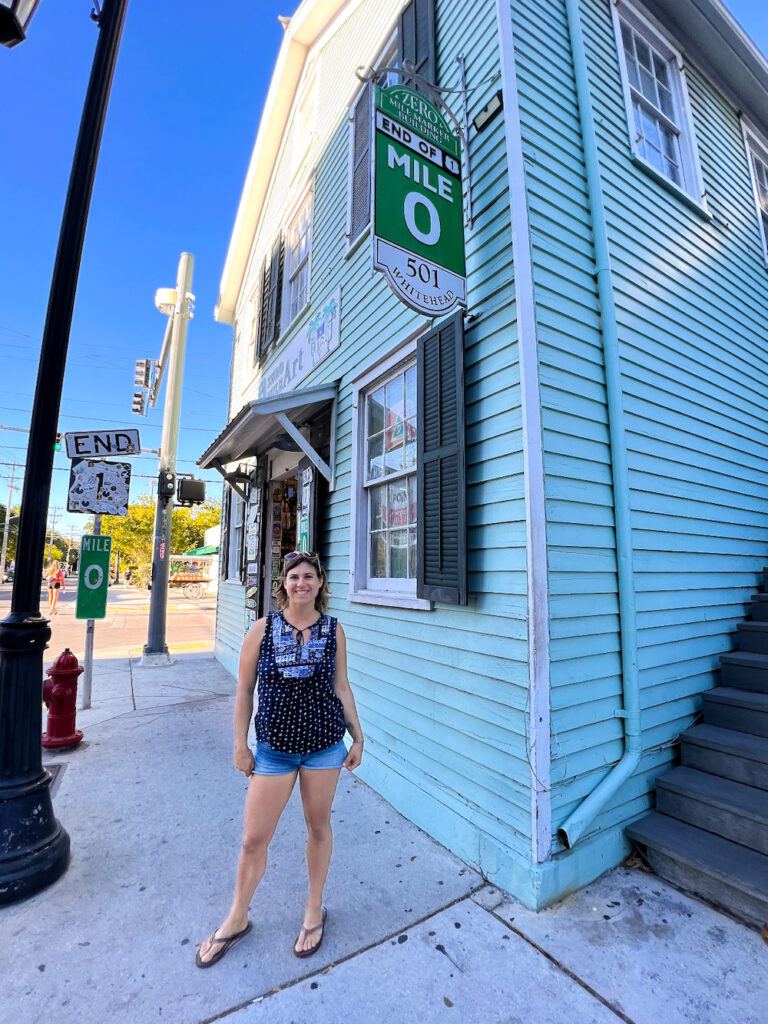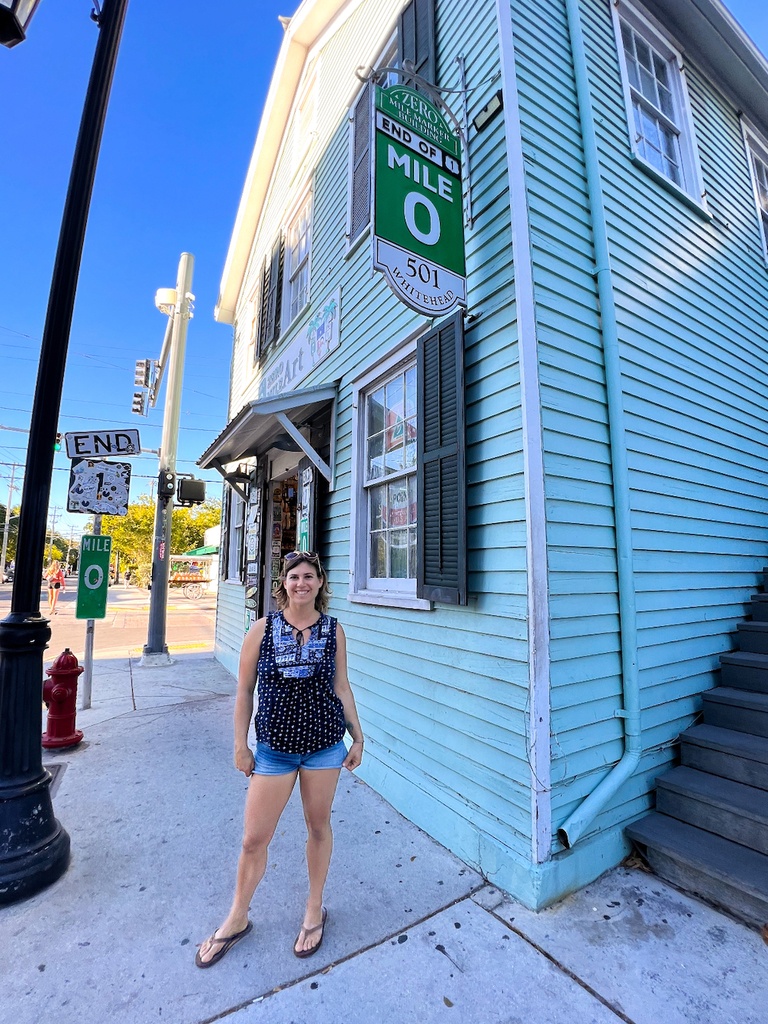 US1 Mile Marker 0, America's most photographed mile marker, denotes the end of a major highway that runs as far north as Fort Kent, Maine. Located on the corner of Fleming and Whitehead Streets, it's a popular place to get photographic proof that you did in fact visit Key West.
4. The Southernmost Point of the Continental US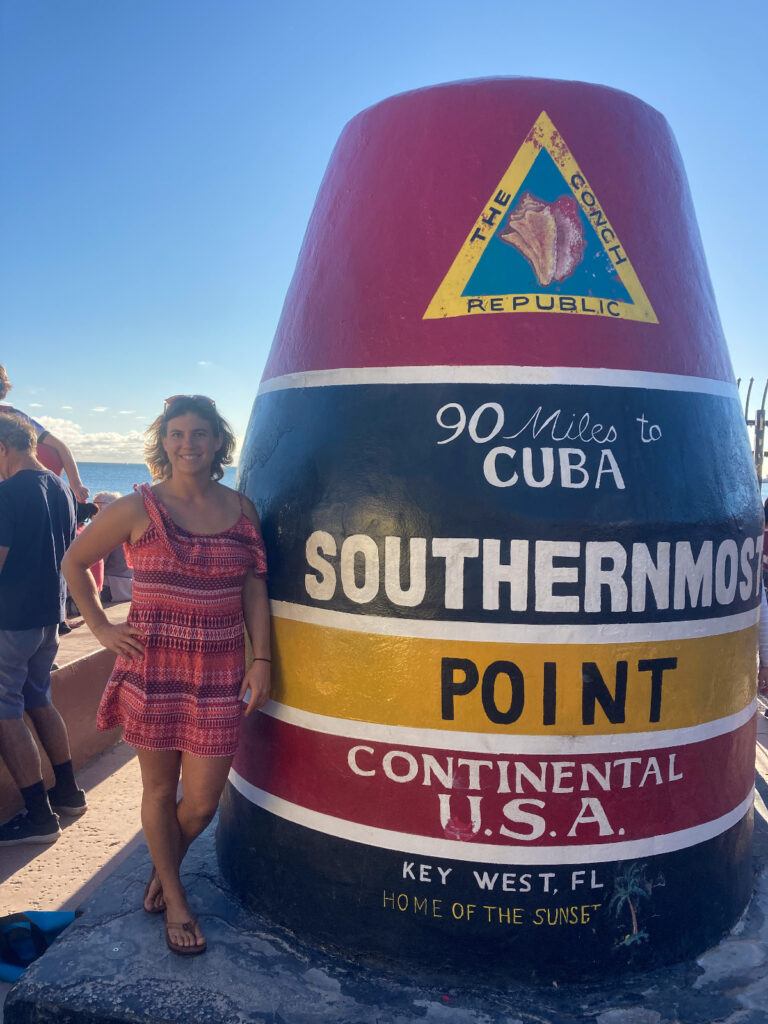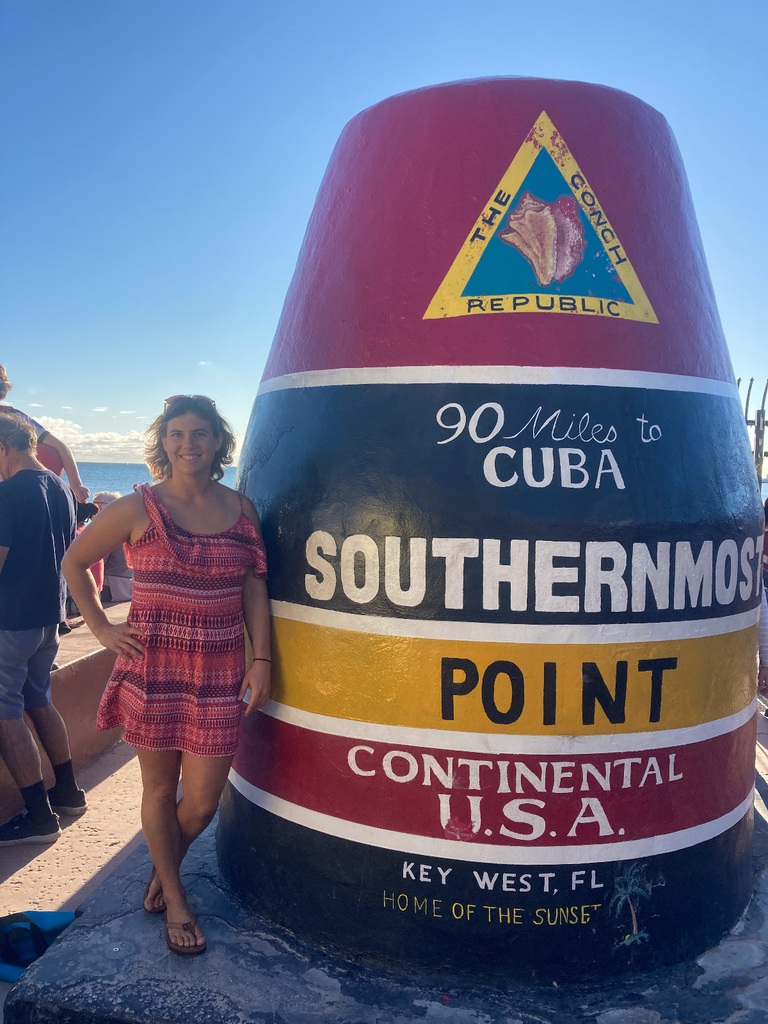 Key West is the furthest south you'll ever get on the continental United States, and the city commemorates that with a monument of a buoy. While I can't recommend the best time to check it out, I can say that there was a huge line of tourists right before dusk, and I waited almost an hour to get my picture taken. It was still worth it, though, for the few minutes I stood on this well-trodden plot of land. The person in front of me took my photo and I took theirs.
5. A sunset trip or day sail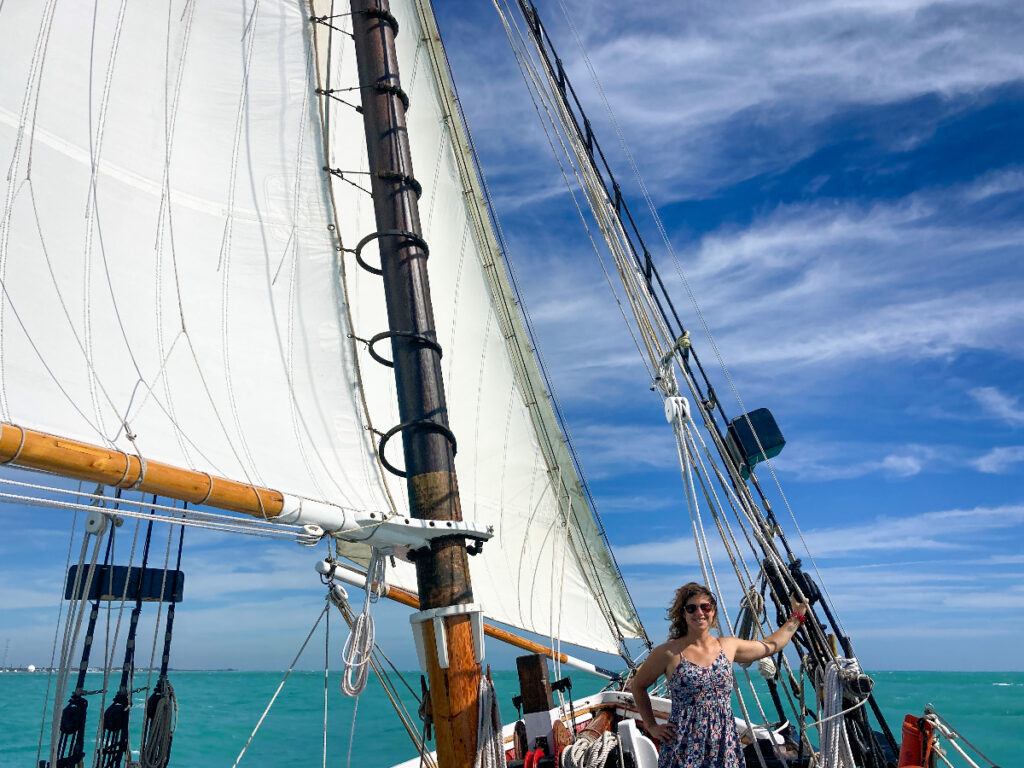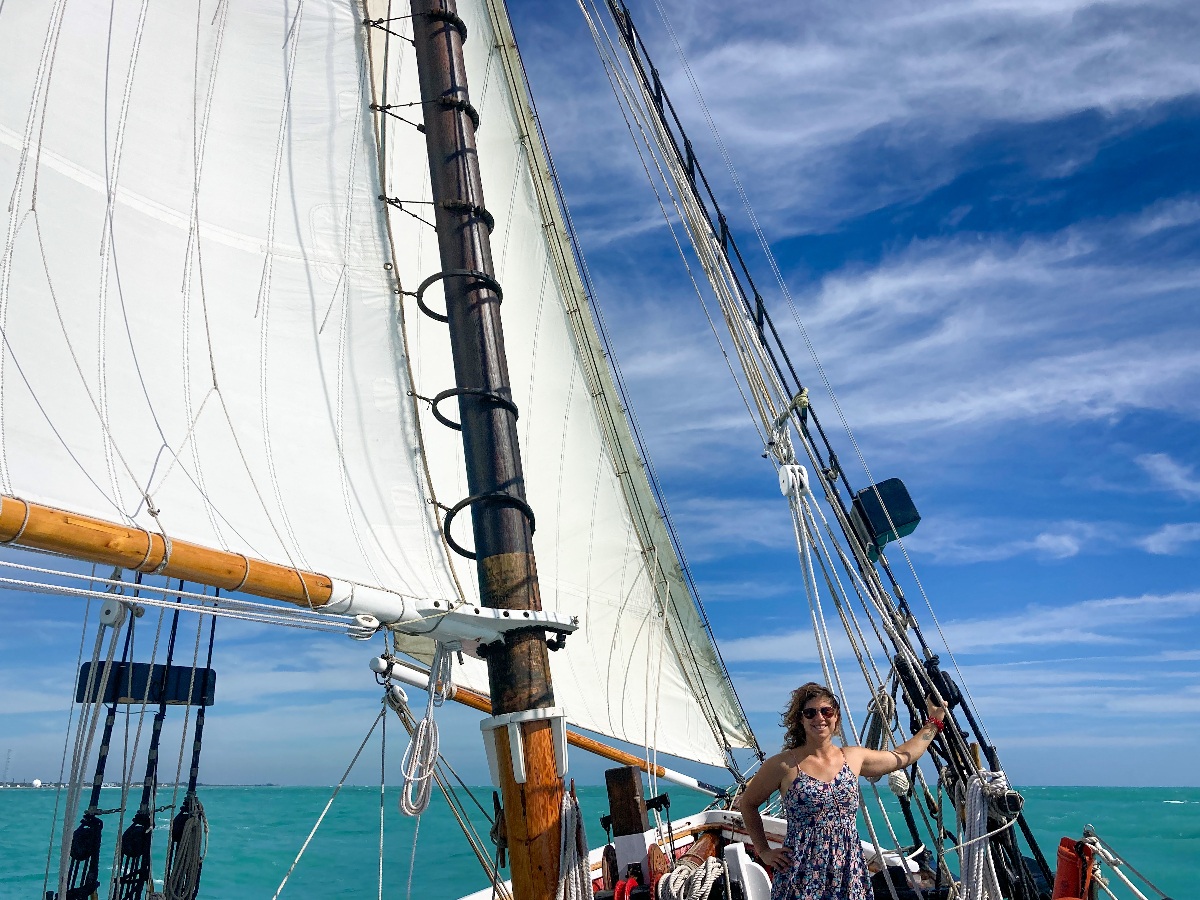 There's a reason why everybody does it. Some companies have live music, others offer a snack bar and drinks. Some allow you to raise the sails and drive the boat, others are intimate parties of 10 people or fewer, but they all let you see the sunset from out on the water.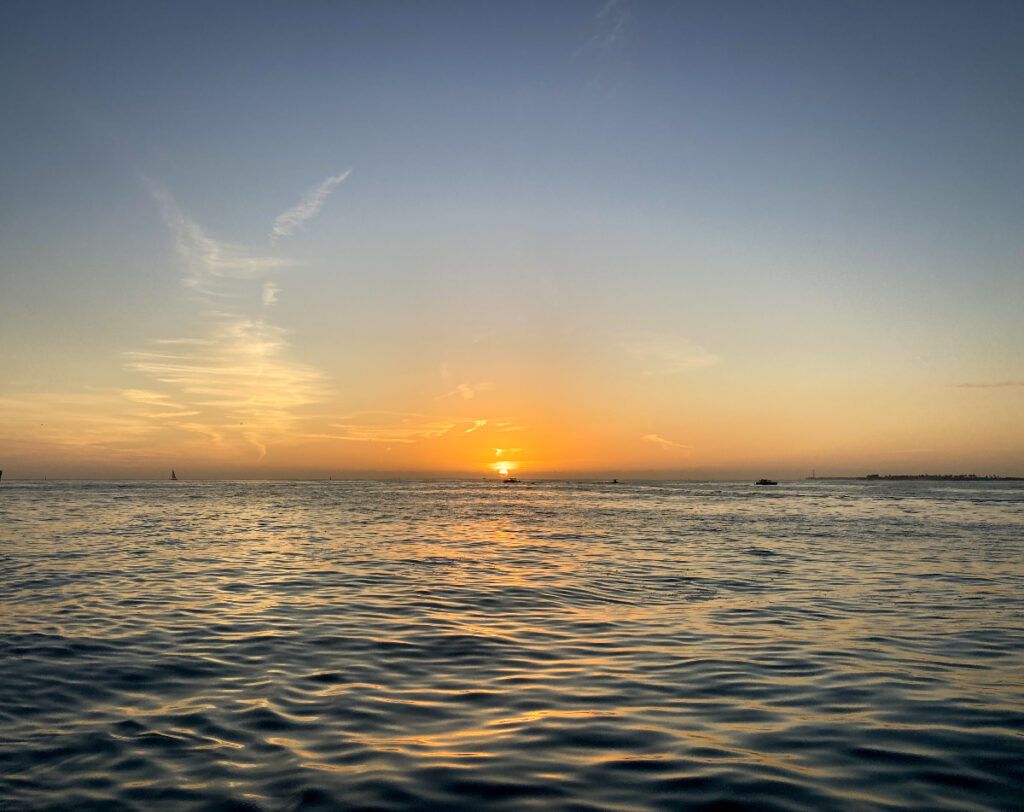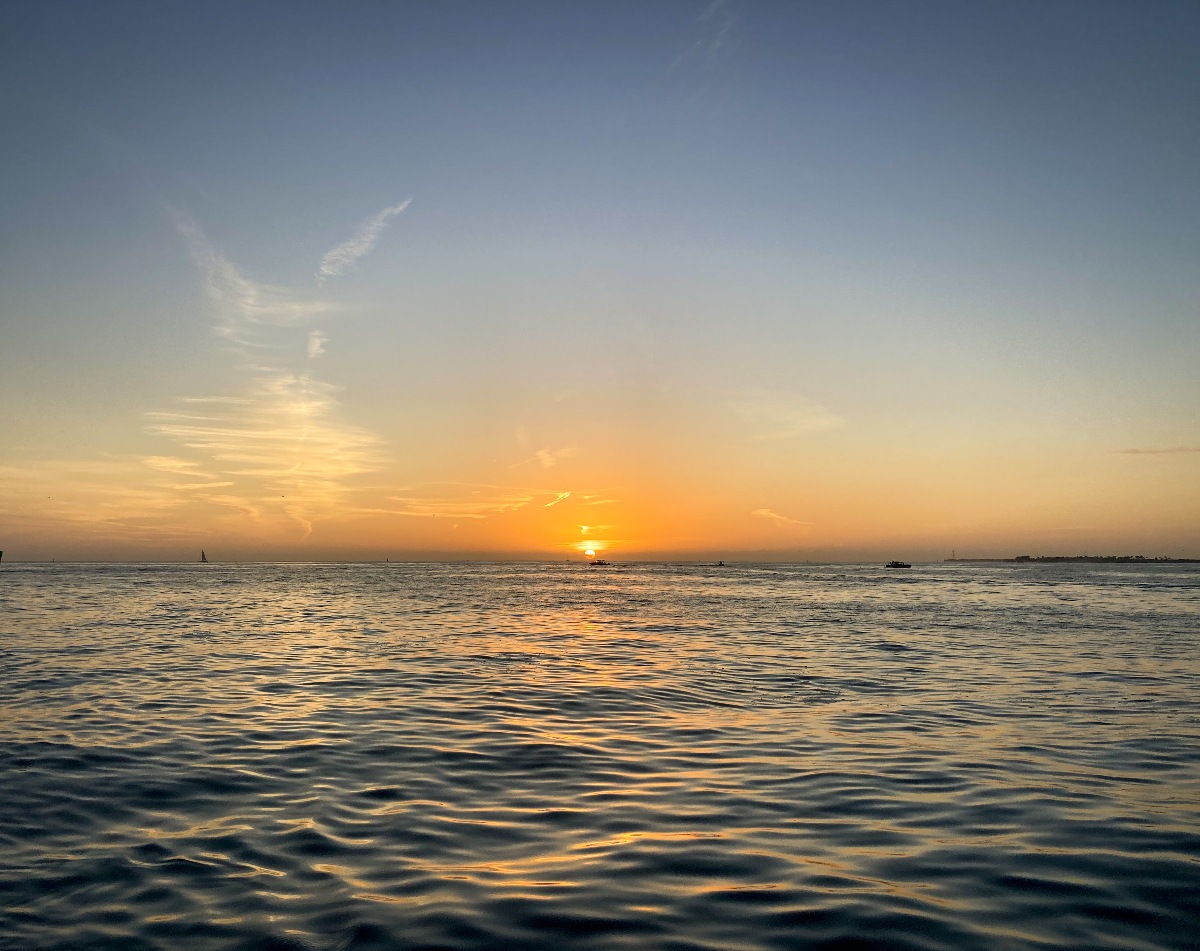 I went on a sunset cruise with Sunset Watersports, with vibey music playing in the background. The crew was wonderful, the captain was knowledgeable, and the trip was pretty much perfect in every regard: the views, the snorkeling excursion, the equipment, and the complimentary drinks.
6. A Jet Ski ride
So much of Key West happens out on the water, because it is located within the Key West National Wildlife Refuge and the Florida Marine Sanctuary. It's also one of the few places in the Keys where you can venture out into both the Gulf of Mexico and the Atlantic Ocean in one go. One of the most exhilarating ways to explore these turquoise waters is on your own Jet Ski!
7. A snorkeling excursion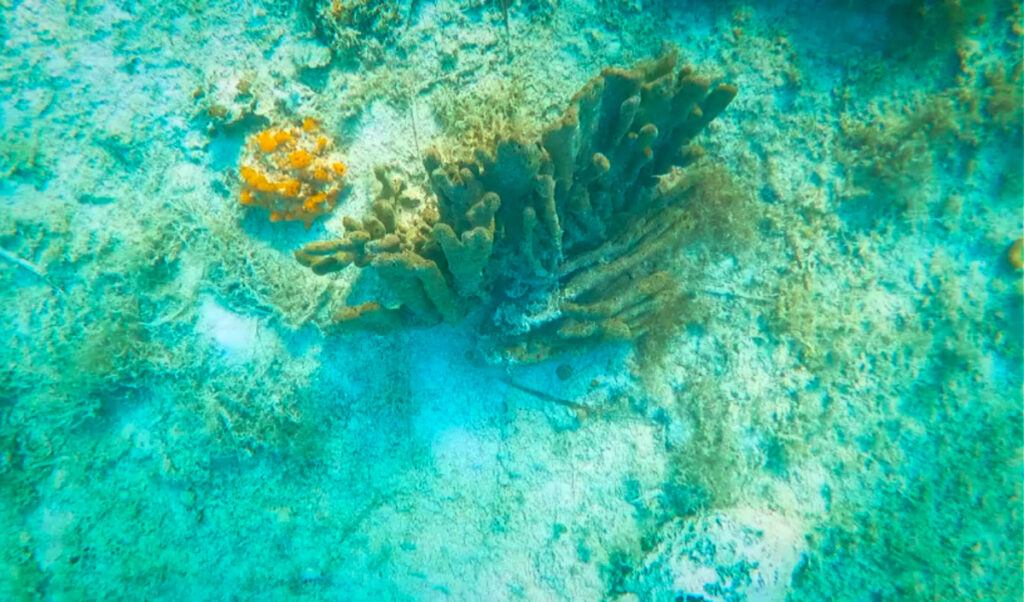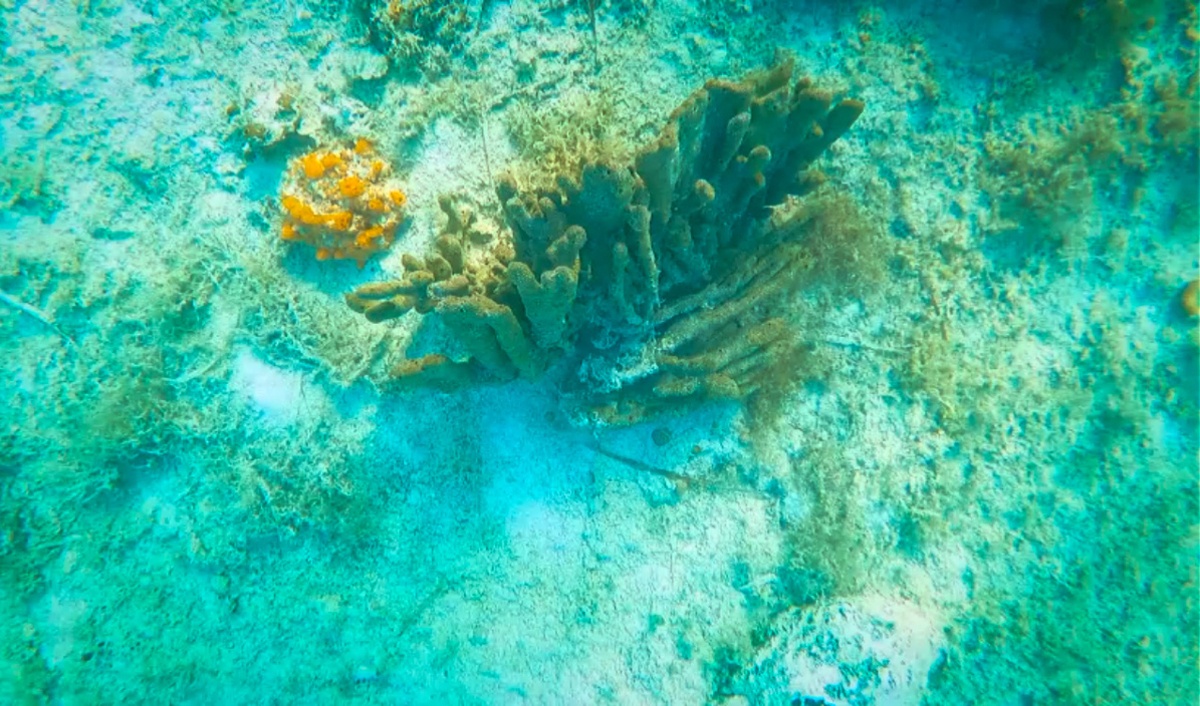 There are some beautiful, smaller patch reefs right off the Key West coastline that most excursion companies will venture to. A mask, snorkel, and life jacket are typically free. I enjoyed floating in the water and getting a leisurely view of fan corals and tropical fish.
8. A fishing charter
I don't know about you but I love fresh seafood, and the only way to be sure it's fresh is if you catch it yourself! Key West offers off-shore fishing opportunities in which you can keep what you catch. They normally provide all the fishing equipment, even a Florida fishing license if you don't already have one.
9. A parasailing adventure
Most tour companies will take you on a 60-90-minute trip with a small group of about 10 other people. Your airtime will likely max out at 10 minutes, which is just enough to appreciate the soar and get a bird's-eye view of all of Key West.
You can read more about specific excursions in Key West here!
10. An eco-tour
An eco-tour will take you to some of Key West's best wildlife hot spots both above and below the surface of the water: think snorkeling, sailing, and mangrove adventures. There are many vessel options, like powerboats, catamarans, sailboats, and even glass-bottom boats that go right over the reefs.
11. A Key West city tour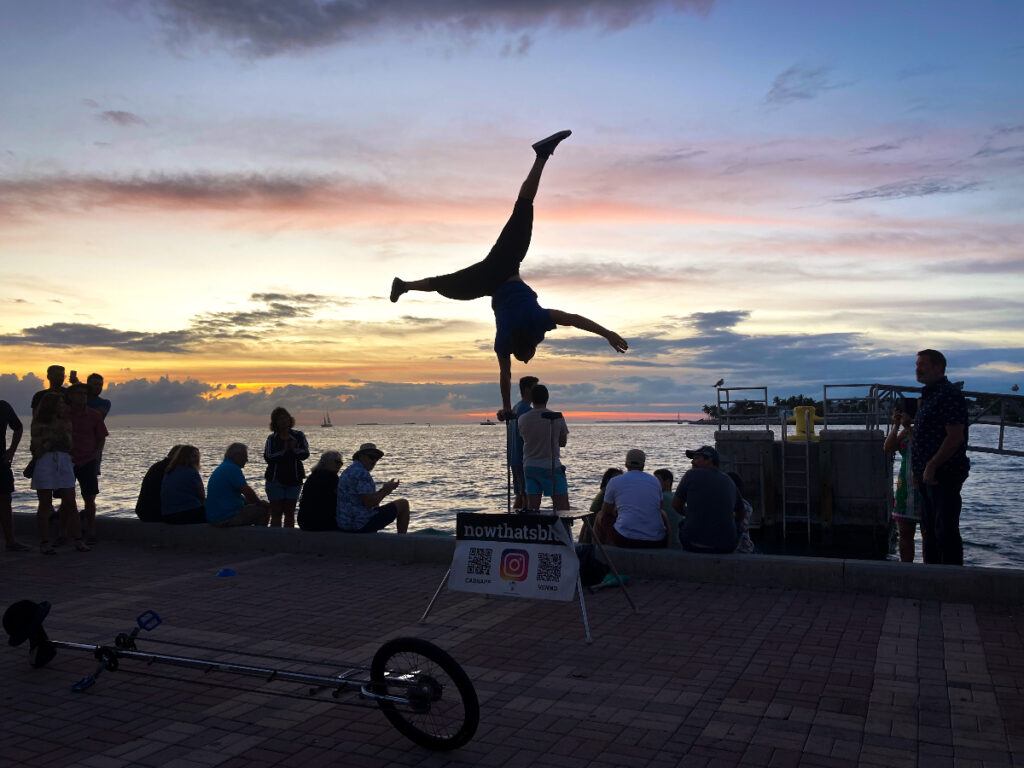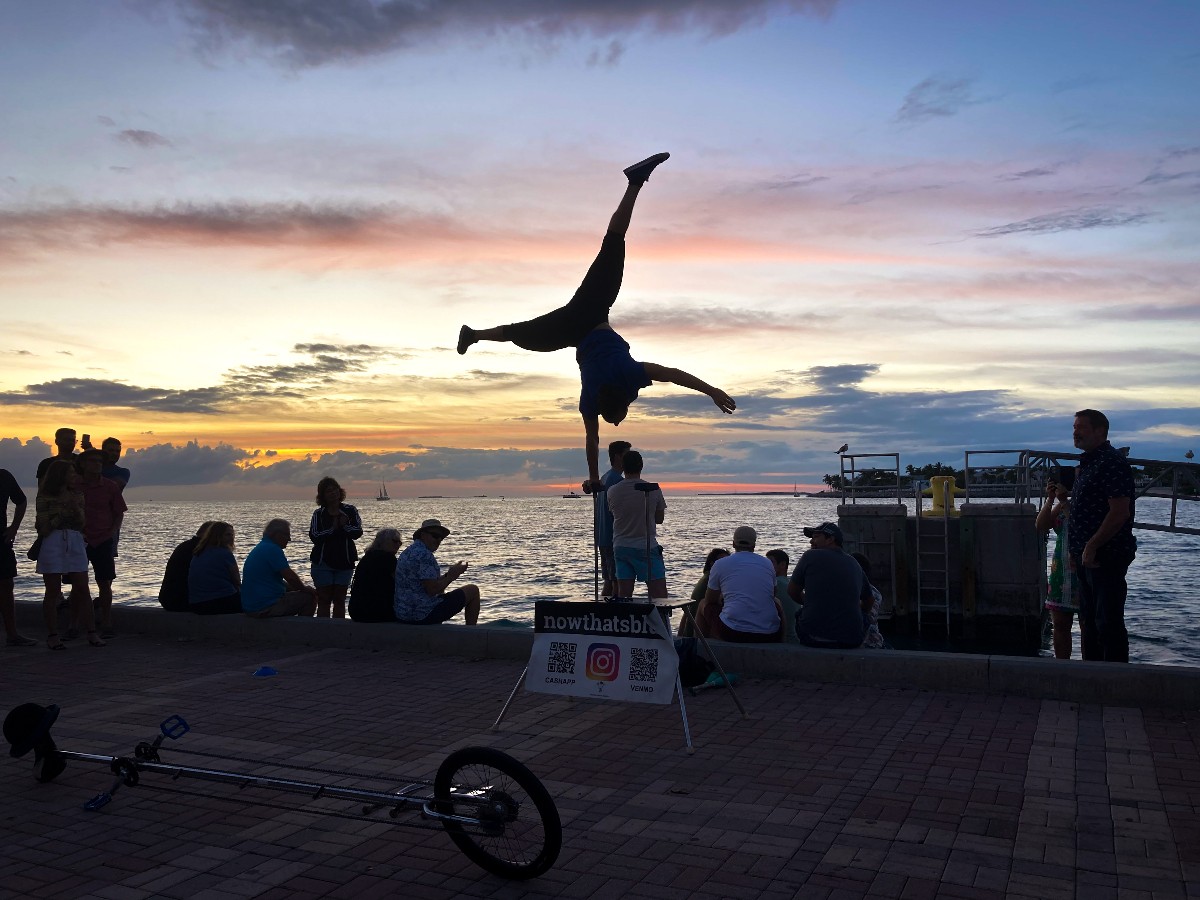 There are lots of ways you can learn about the city of Key West and sightsee some of the popular landmarks and museums. Niche options like cultural walking tours and ghost tours will give you more details about the influence of Cuban and Caribbean cultures and the famous people who left lasting legacies here.
12. A bar crawl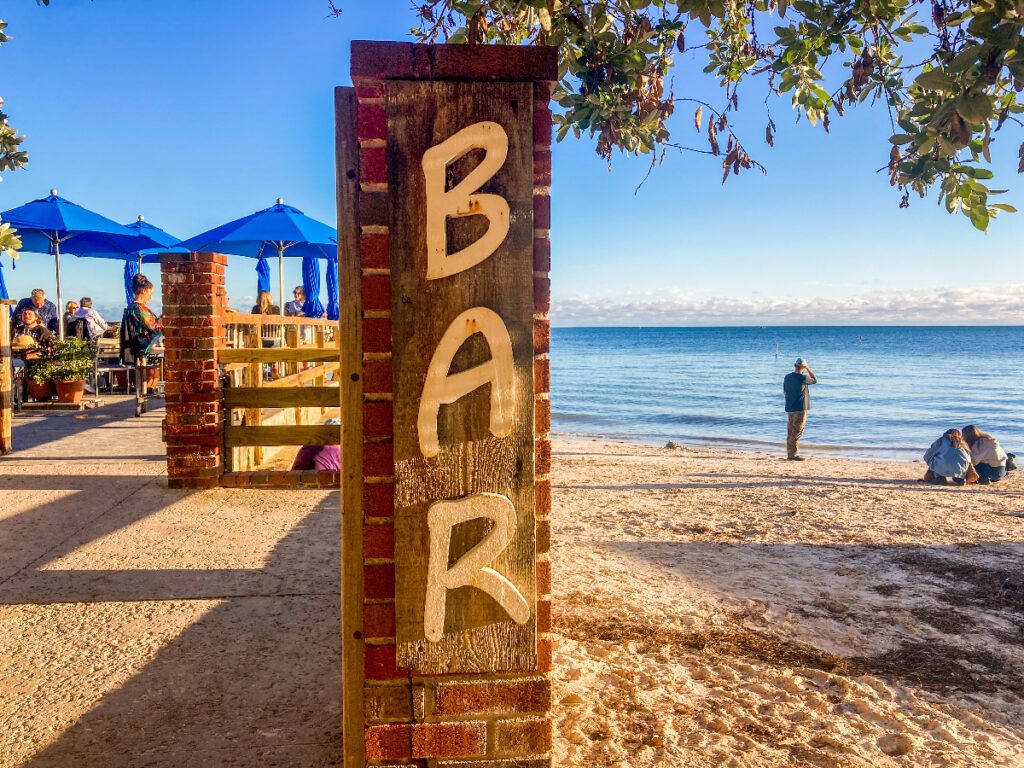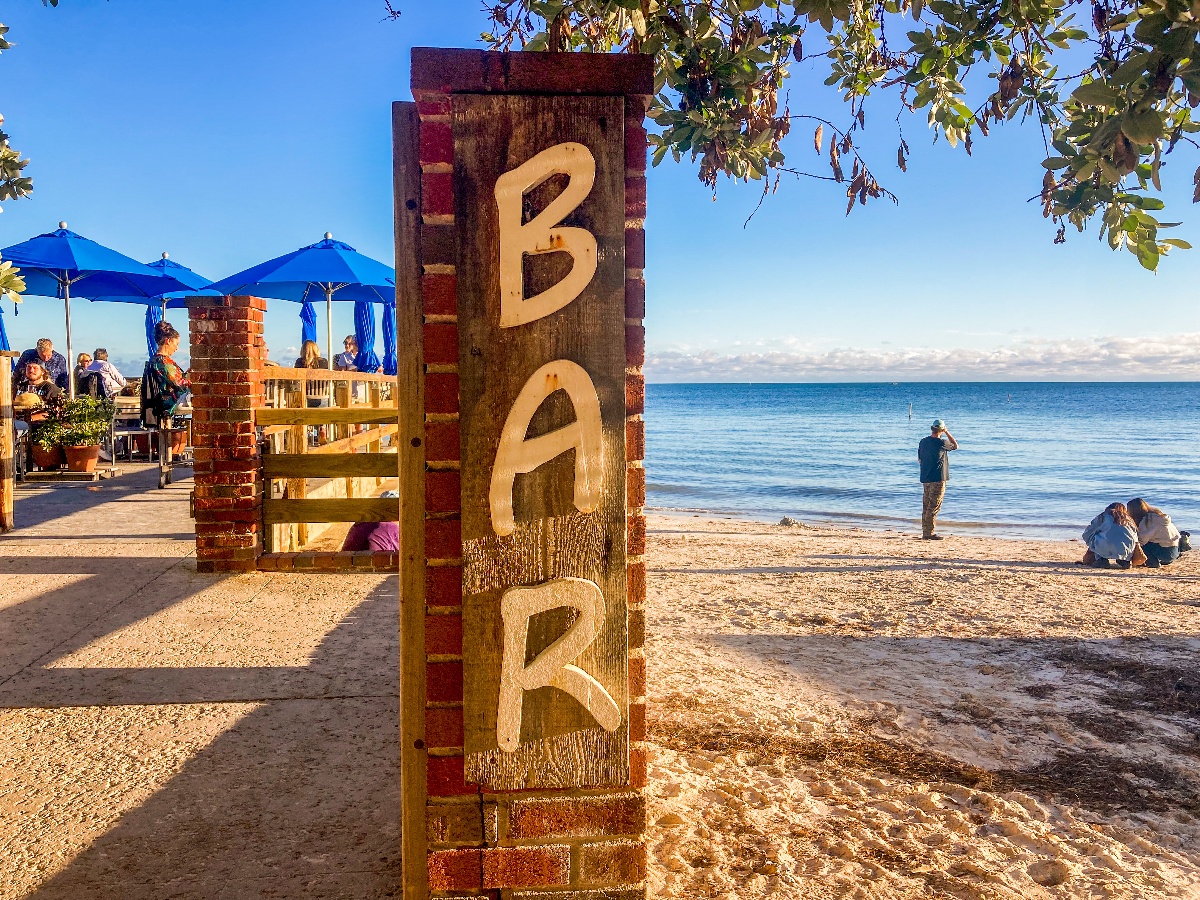 There is no shame when it comes to having fun here! You can hop on a guided cocktail crawl to taste the signature drinks of famous people, like Hemingway. Or you can plan your own agenda, being sure to include places like the First Flight Island Restaurant and Brewery, Sloppy Joe's, and the Green Parrot.
13. A mangrove tour
Explore the mangroves on a stand-up paddleboard, a kayak, or even a small motor boat called a dinghy. In my own dinghy, I opted to wear a hat so that bugs didn't fall into my hair when I ducked under low-hanging branches. Some kayak tours go at sunset; others are a day-time adventure nestled into a full agenda of snorkeling and sailing.
You can learn a little more about different tours here!
14. The Turtle Museum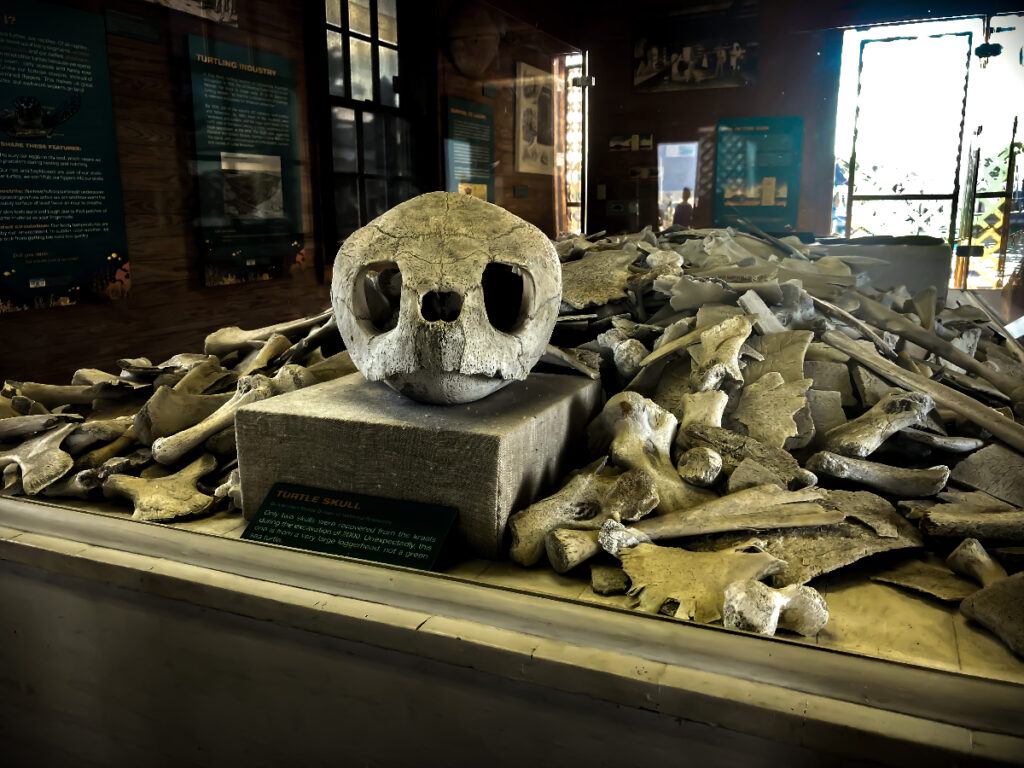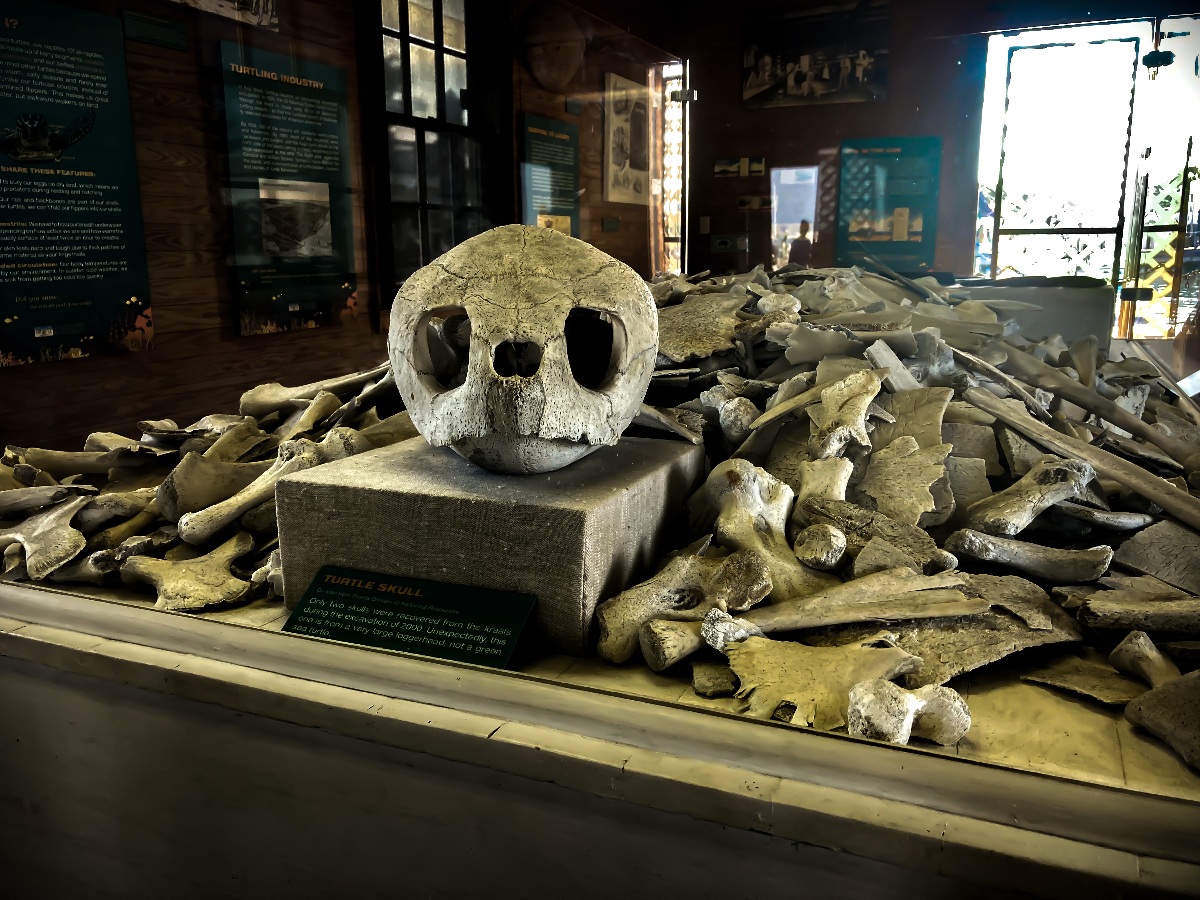 The Turtle Museum (open Thursday-Saturday from 10am to 4pm) was one of the most heart-wrenching museums I've ever gone to. It had no turtles, but instead a complete history of how they became endangered. There was even a game on one of the walls that you can play to see how you might die if you were a sea turtle.
It's just a one-room museum located on the docks at the Key West Bight Marina, but it adeptly weaves together the history of turtle soup, the effects of plastic pollution on the sea turtle population, and fortunately for my heart, some happy facts, like how deep leatherback sea turtles can dive (3,000 feet!). It's free, but they ask for a small donation.
15. The Sails to Rails Museum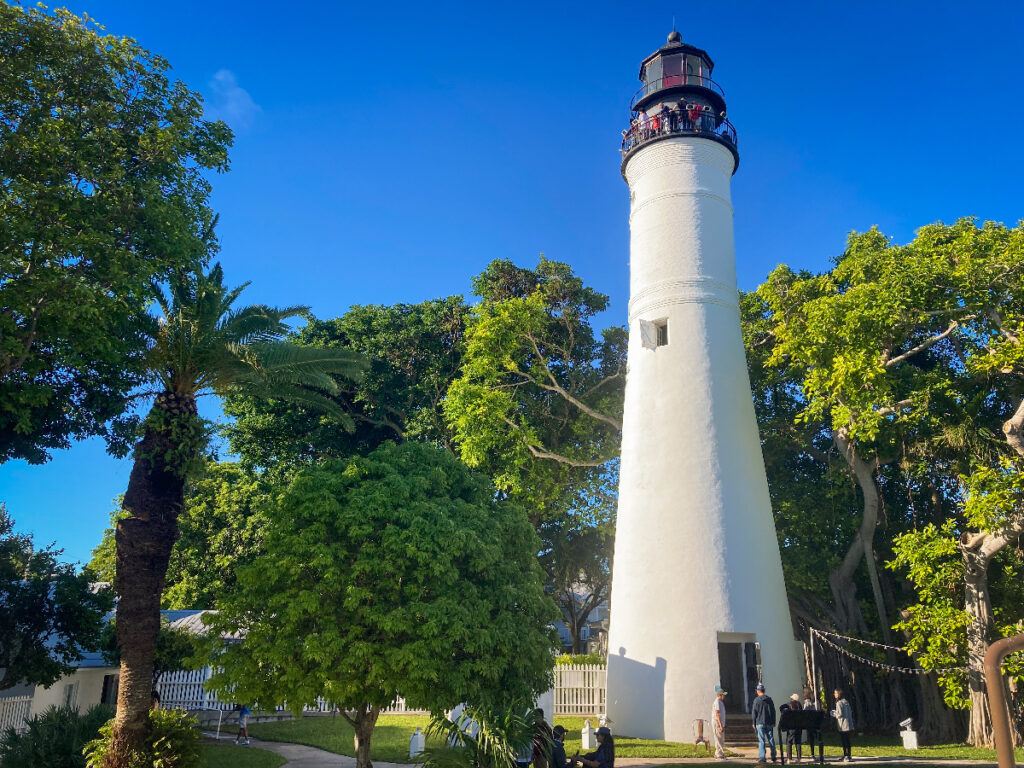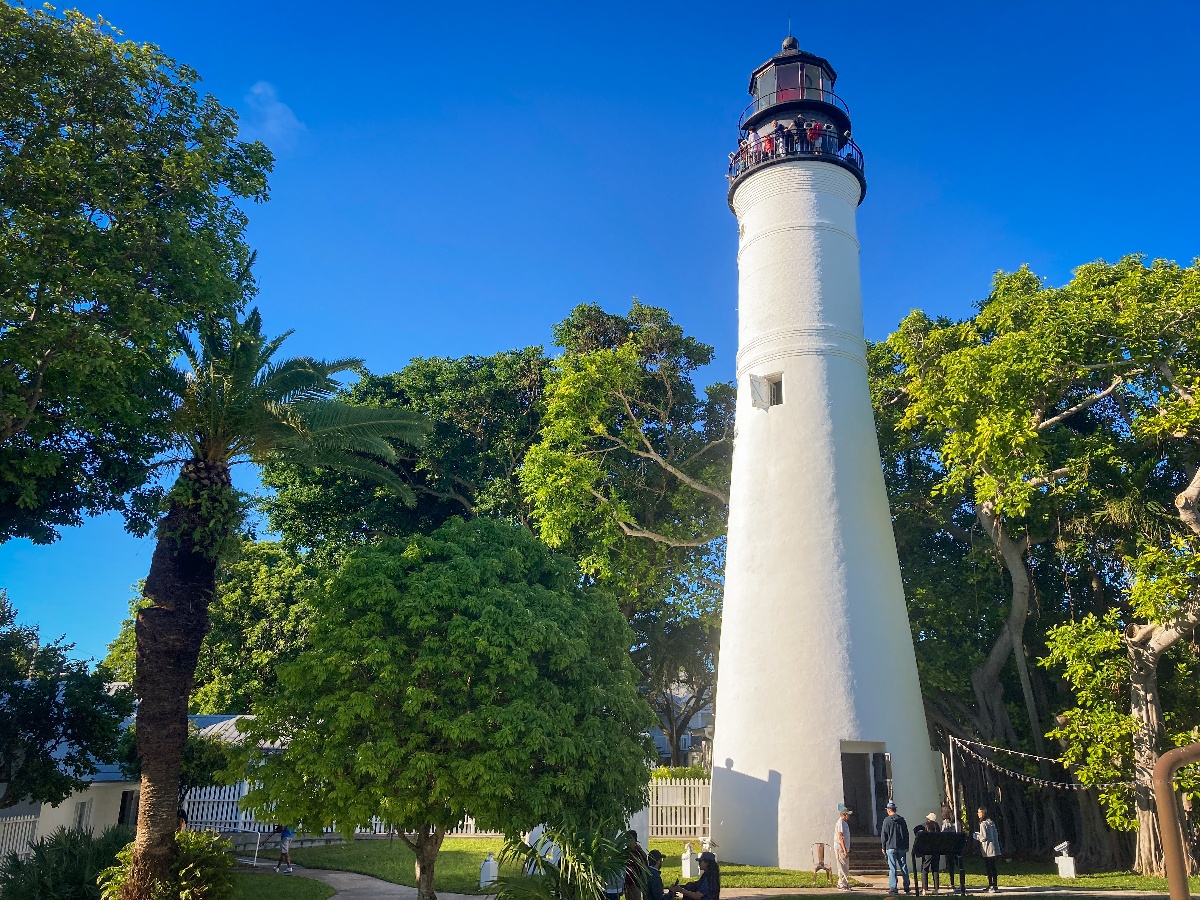 The Sails to Rails Museum explains sailing and railroad history and their contributions to Key West. There is also a Dry Tortugas exhibit, where I learned that the historic Fort Jefferson was built using bricks made in Maine and Georgia. As supplies ran low and they switched states, the color of the bricks also changed, because of the different color mud. The variation is still visible today.
Admission is $11 and it's located at 901 Caroline Street. It's open every day from 9:30am to 4:30pm.
Key West is packed full of museums, so others you might want to visit, or explore on a Key West tour include:
16. Art galleries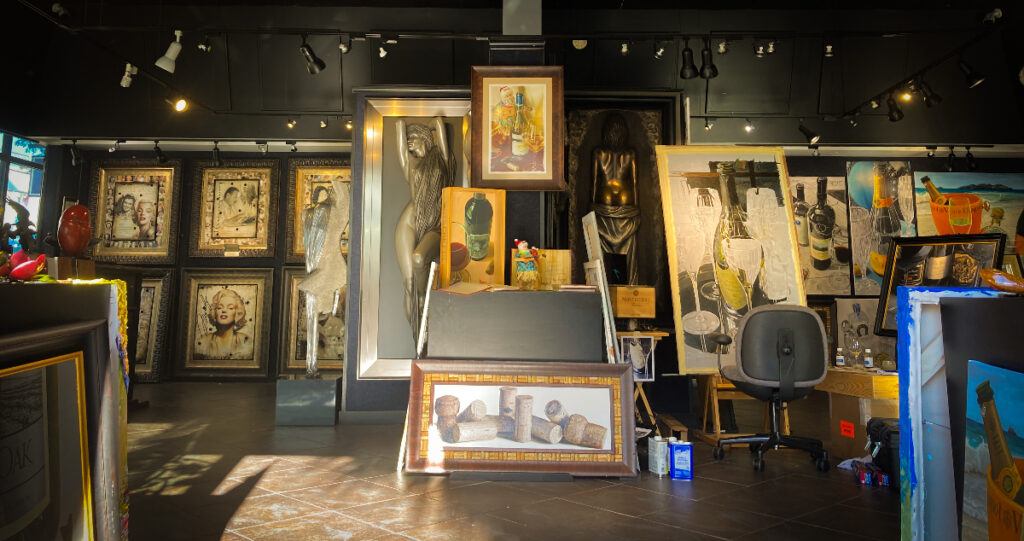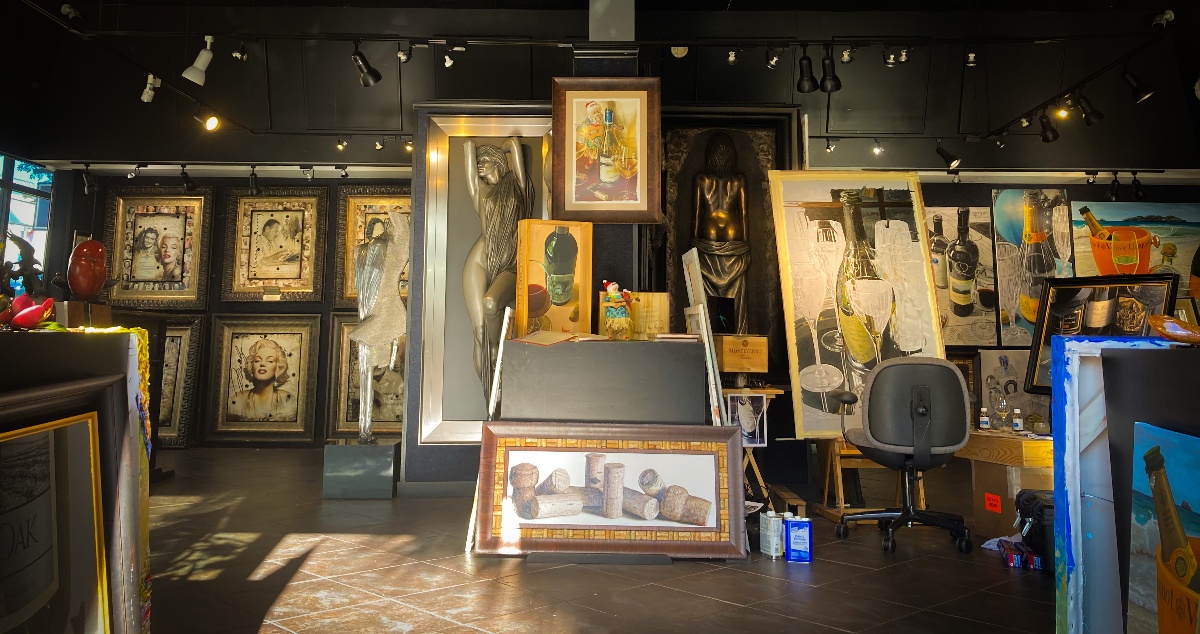 Upper Duval Street is lined with art galleries, like the Key West Gallery pictured above. I spoke with the curator, who said they feature some of the best international artists in the world and that the exhibitions change weekly. I liked this gallery in particular because of how passionate and knowledgeable the curators are about the works on display. While I was there, artwork by Thomas Arvid, a painter of wine, was featured, along with Bill Mack's 3-D sculptures of the female figure. Mack had bought the Hollywood sign to paint portraits of movie stars from the Hollywood Golden Age. (Interesting fact: Bill Mack had bought the Hollywood sign to paint portraits of movie stars from the Hollywood Golden Age.)
17. The Key West Cemetery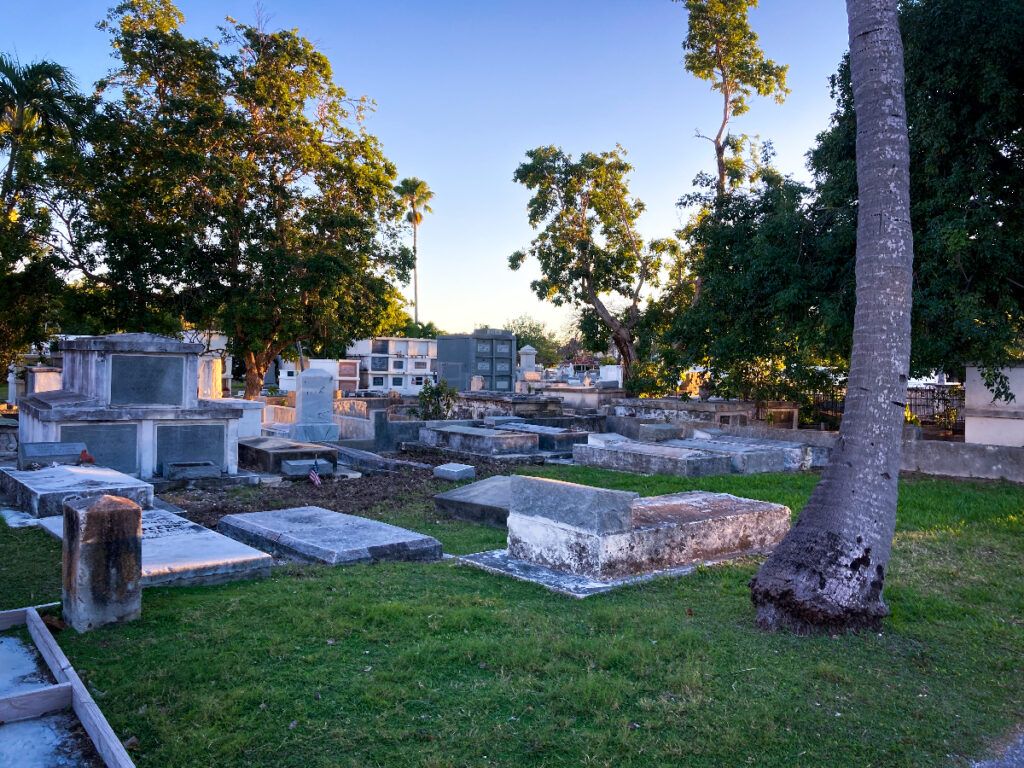 Right smack in the middle of Old Town and occupying six square blocks is the Key West Cemetery, which is home to several graves older than the cemetery itself. This is because the 1846 Havana category 5 hurricane, the worst in almost 80 years, wiped out the old one. Most of the graves were scattered about in a forest and later incorporated into plots when the new cemetery was built in 1847.
Because the water table is so high in Key West, the graves are aboveground. One notable inhabitant is Sloppy Joe, who was Ernest Hemingway's fishing guide and also a famous bartender (the Key West Sloppy Joe bar is named after him). The cemetery is open to the public from sunrise to sunset. You can follow the self-guided tour map, which is located at the entrance of the cemetery at 701 Passover Lane, or you can contact the sexton's office for an official tour.
18. The NOAA weather station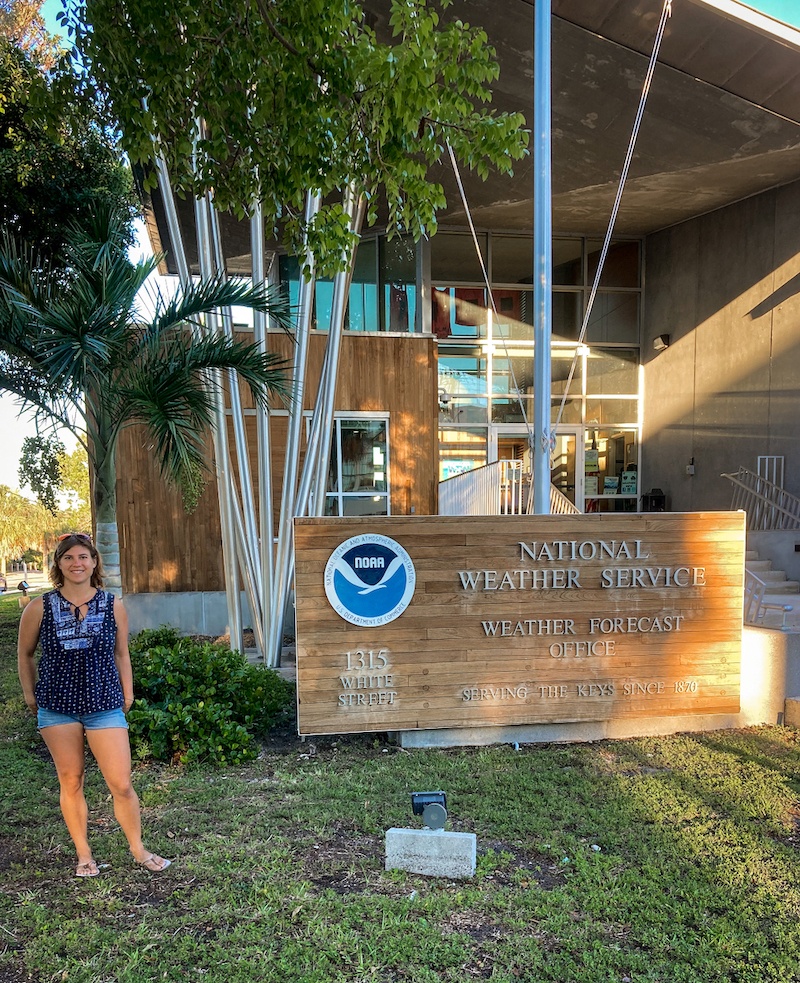 All of the Key West charter companies depend on reliable weather forecasts, which they get from their very own NOAA weather station. The official office is in the White Street Gallery neighborhood. You can only enter if you are registered for a tour, which takes you the behind the scenes and is available by request.
It's a beautiful building, and I was able to talk to one of the weathermen. I got a personal forecast and learned that since Key West creates the border between the Atlantic Ocean and the Gulf of Mexico, and the Gulf Stream runs right past, this little island has very unique weather patterns that the global model simply can't represent; they have to go off local knowledge.
19. Hunting for souvenirs on Duval Street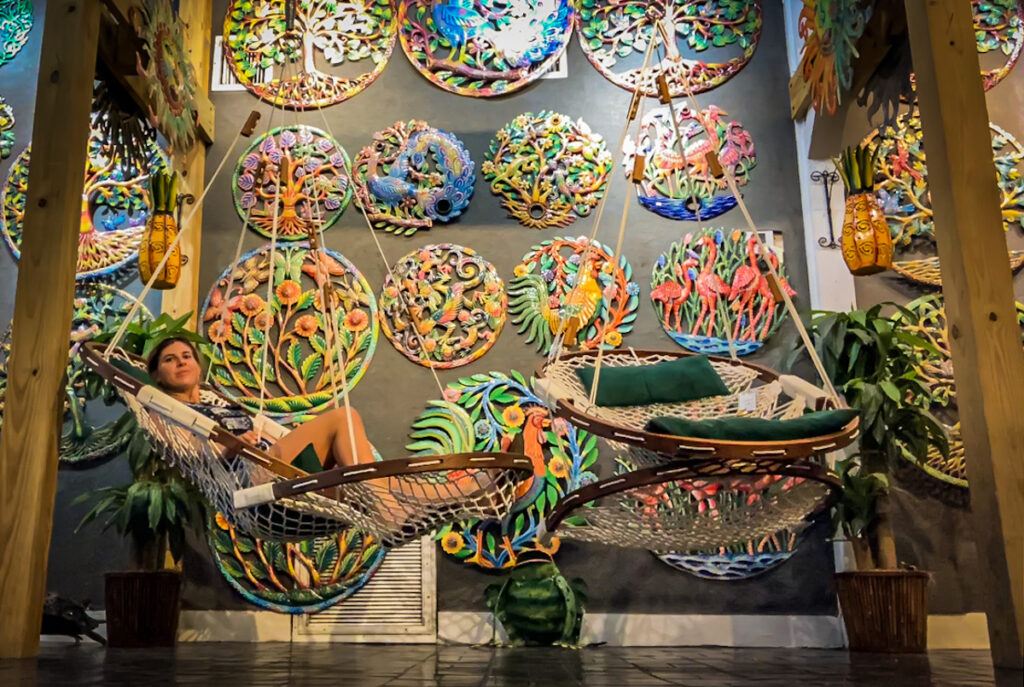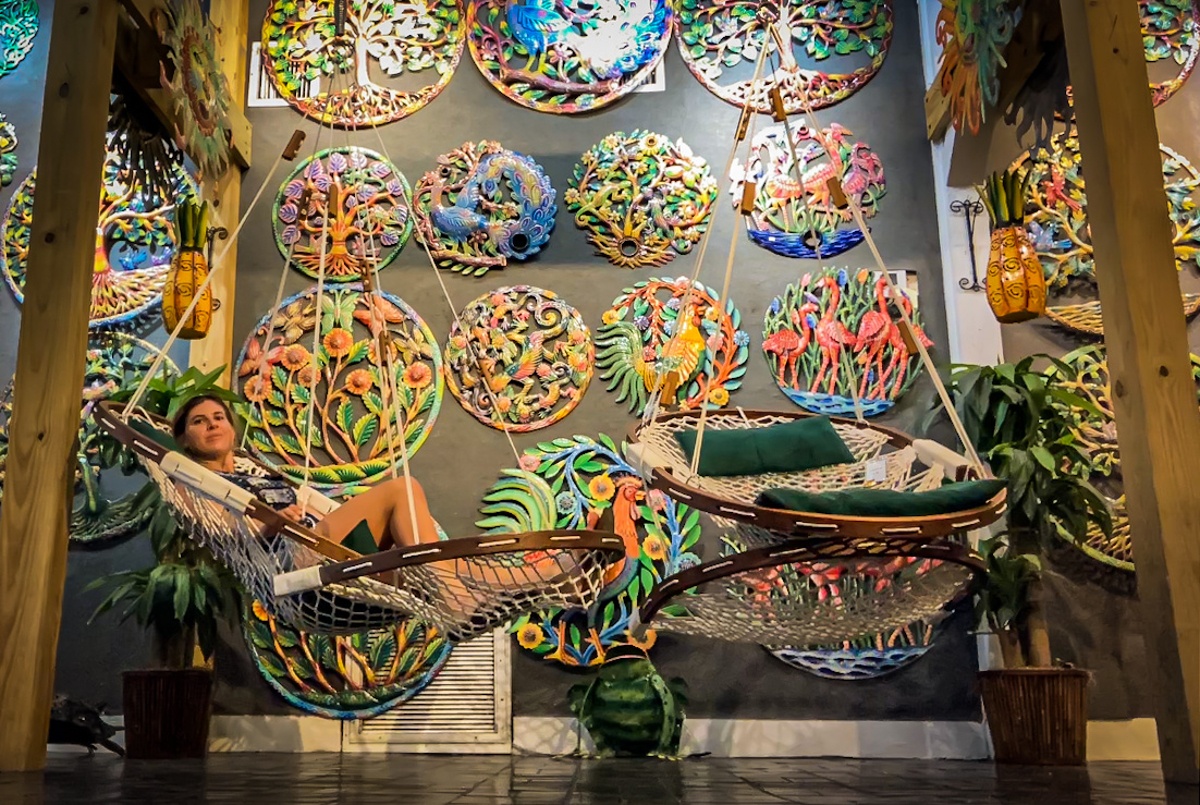 19. Duval Street
Duval Street is a fun little piece of quintessential Key West, making Key West's thriving nightlife possible. The street is lined with jewelry and clothing shops, restaurants and bars, artists and art galleries, so if you want to buy a souvenir, this is the place to do so! I walked around at night and discovered one of my favorite little shops: the Key West Hammock Company. The walls are decorated in tropical metal artwork, and everywhere you look a creative hammock hangs from the ceiling. The best part was, I could test them out!
20. The Mallory Square farmers market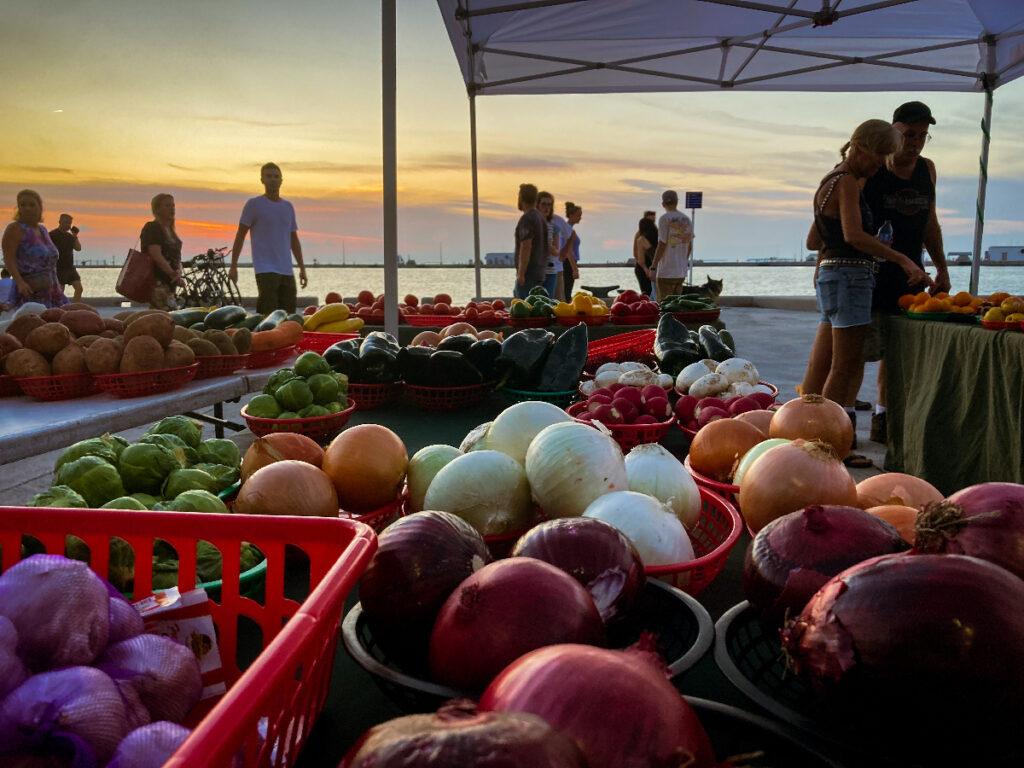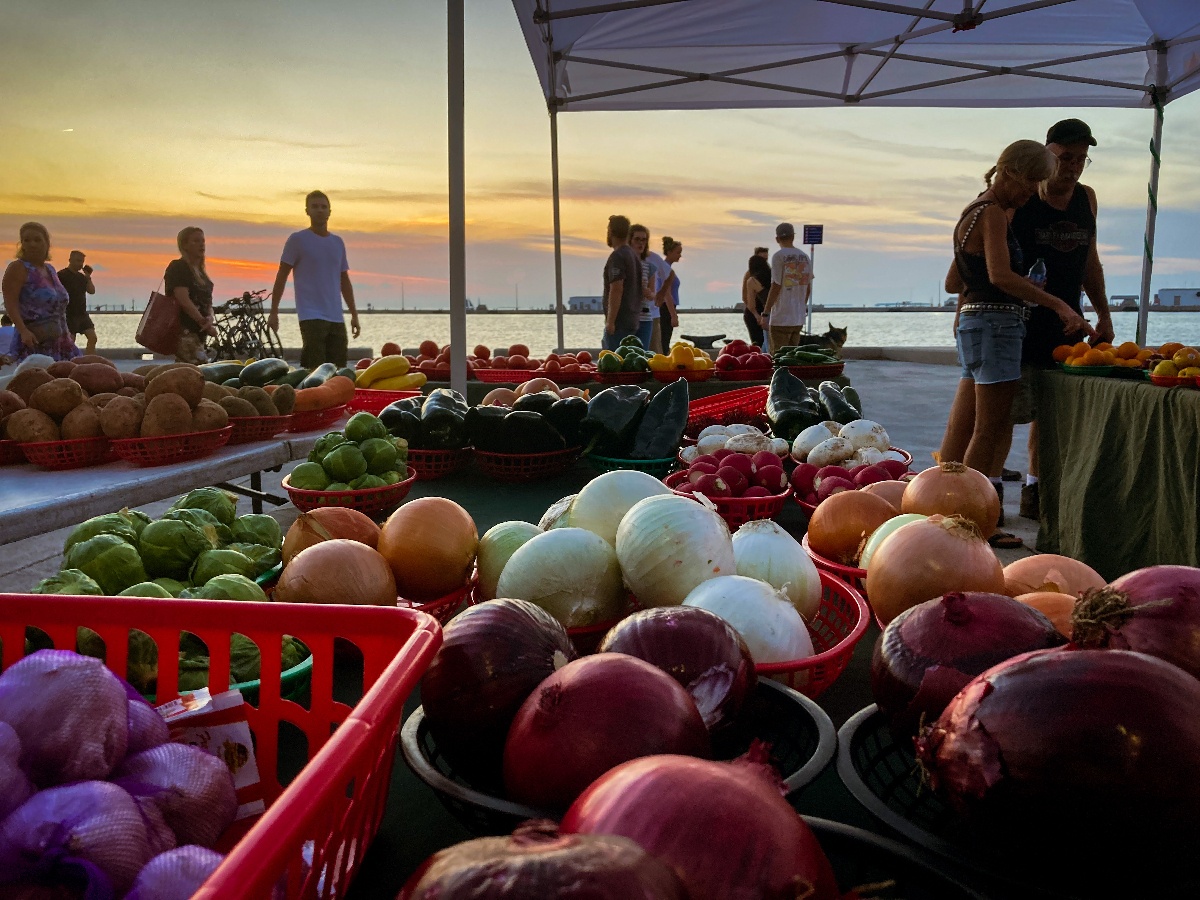 Mallory Square is a central landmark that has live music, psychic readings, magic shows and of course, the view of the Key West channel and Atlantic Ocean. There is a farmers market on Thursdays from 2pm-7pm. I went at sunset and got to see all the schooners and catamarans ride around. The casual ambience and all the boats made me fall in love with the eccentricity of Key West even more.
21. Lounge on a beach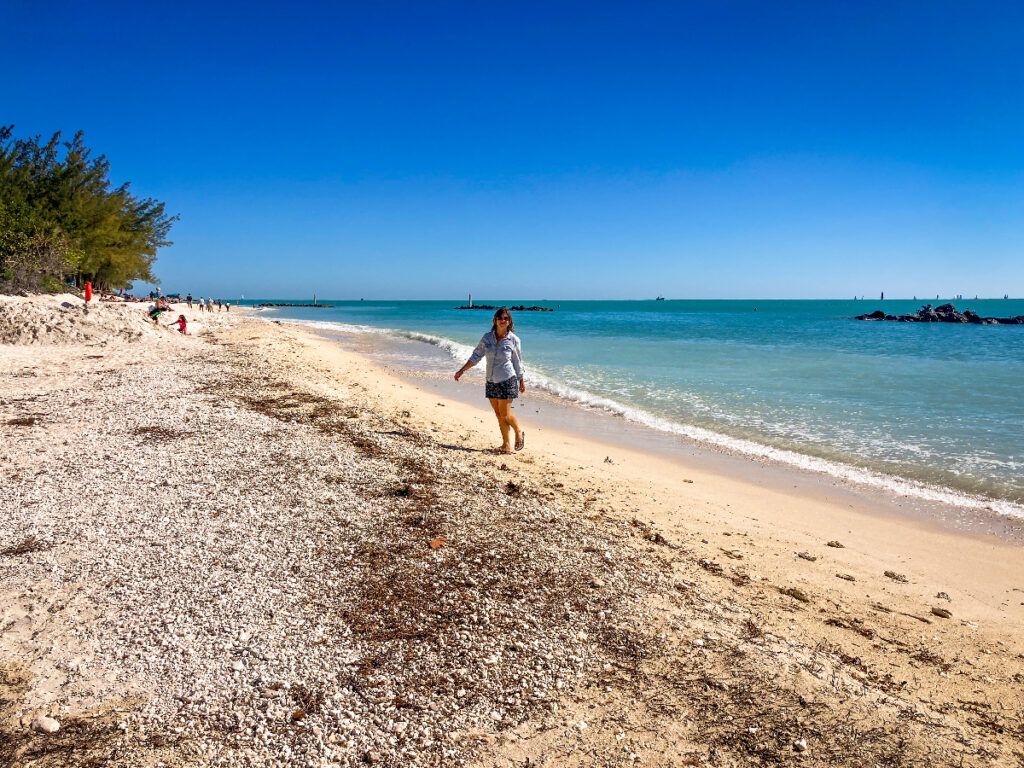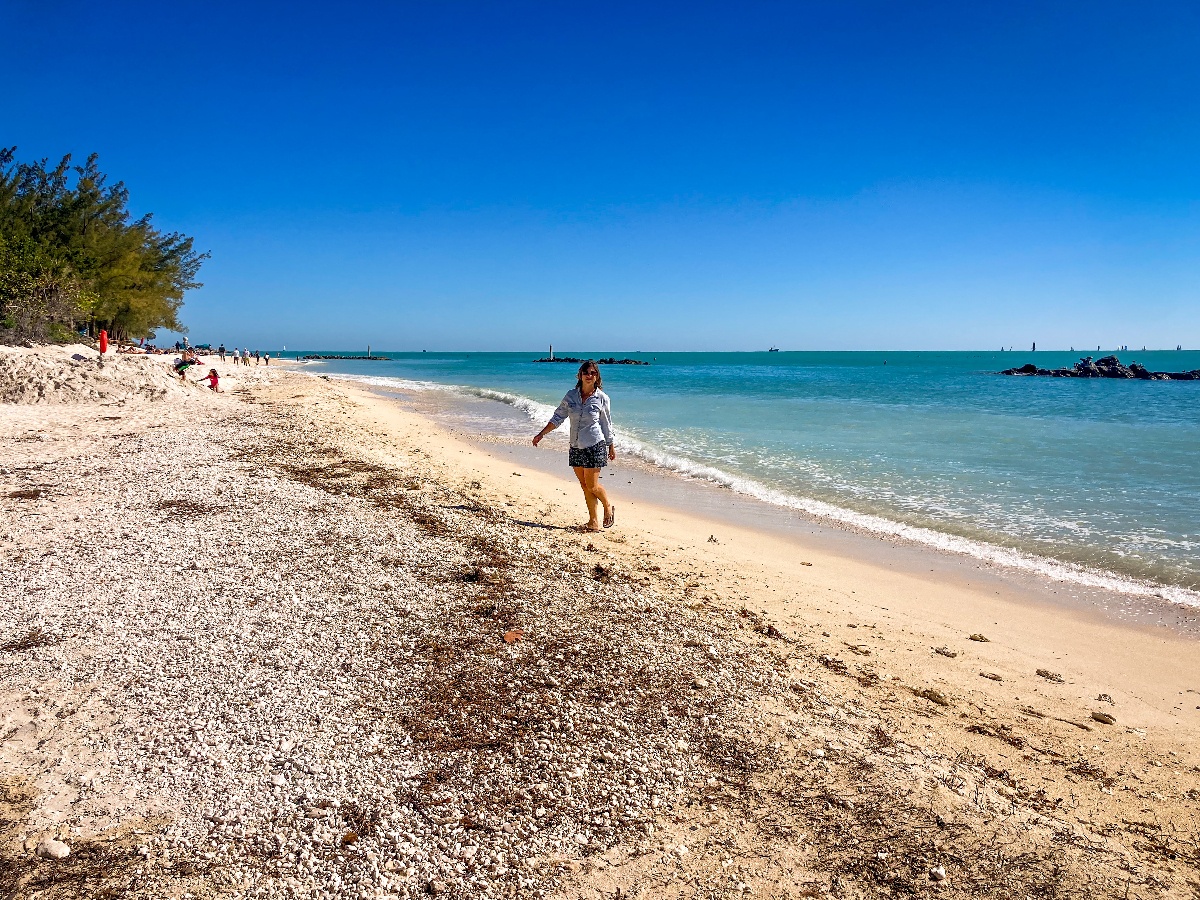 22. Having a slice of key lime pie
I went to the Key West Key Lime Pie Factory, where I was able to try a slice of pie and also sample the milkshake. They make their own whipped cream too!
23. A night on a boat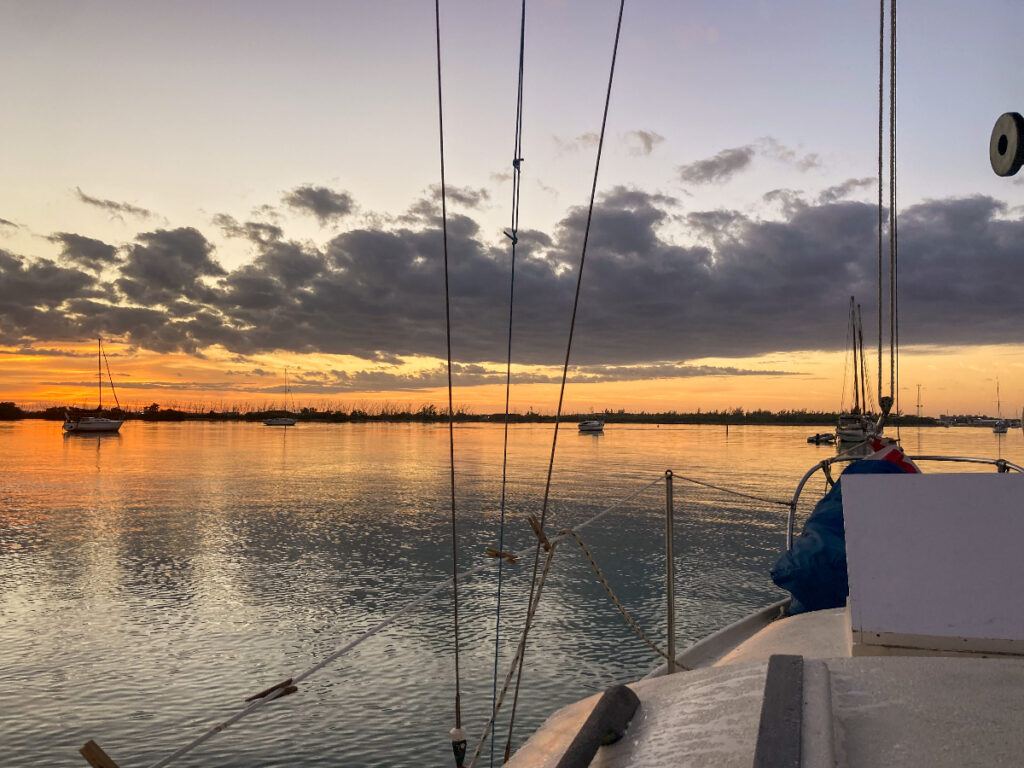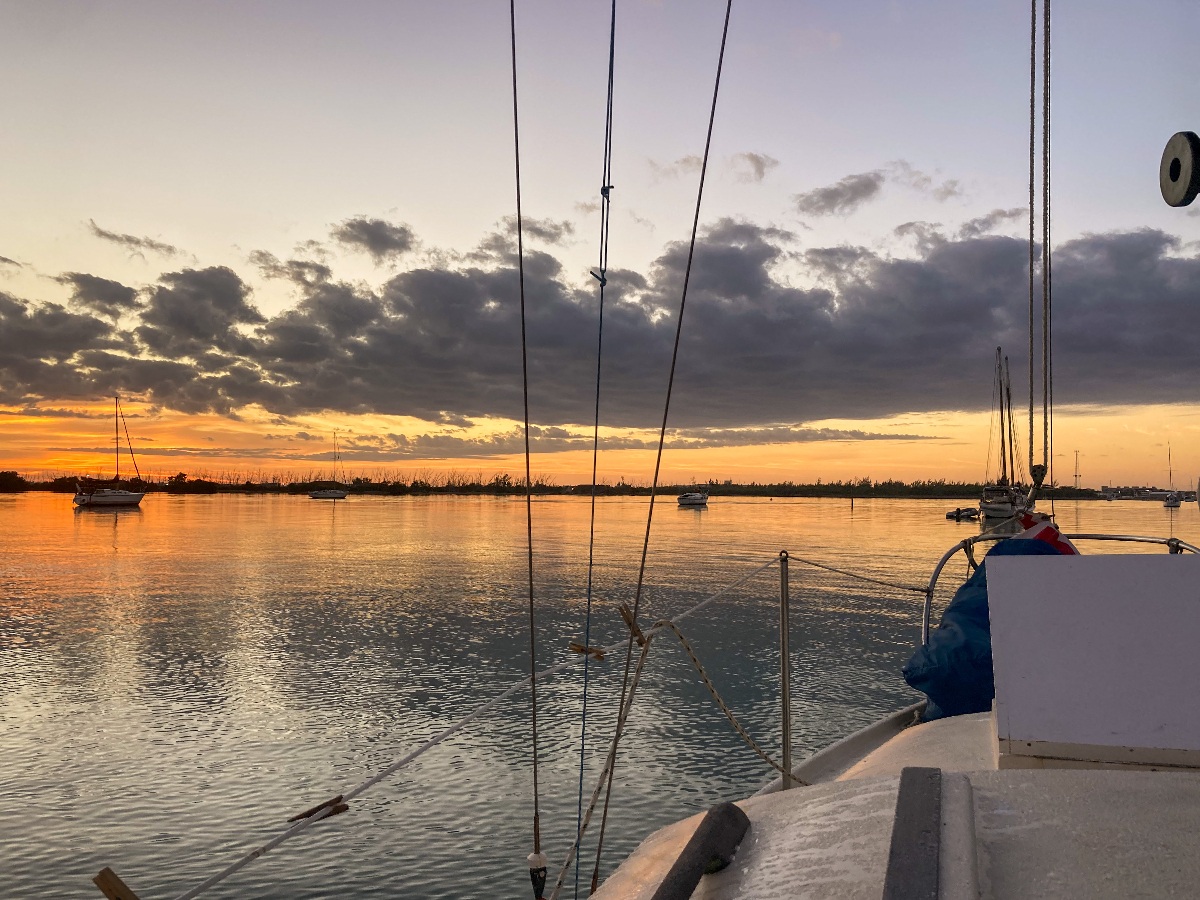 I was surprised to meet so many locals who live at the anchorage on a boat. Even if you prefer to quarter in a hotel, consider staying just one night out on the water to see what it's like to have the waves rock you to sleep, the rigging chiming softly in the breeze.
24. Trying a cup of Cuban coffee
Key West is only 90 miles from Cuba, which helped that island's influence and culture find a home here. I decided my trip wouldn't be complete without a cup of Cuban coffee. There are a number of such shops and cafés, like Pepe's Café (the oldest in Key West) and the Cuban Coffee Queen (which has a 28-hour cold-brew option). But what makes Key West Cuban coffee so special? You'll have to take a sip to find out.
25. Taking a yoga class
If you have a personal yoga practice (and even if you don't), Key West has just enough nature to make it feel like you're on a yoga retreat, especially at the Key West Yoga Sanctuary. I took a fabulous Buti class here and enjoyed the peaceful and healing atmosphere of the outdoor studio.
If you like to practice, definitely include a yoga class as part of your trip. There are plenty of opportunities scattered over the island, including yoga on Key West's beaches.
***
If you want to know more about the best places to stay in Key West, you can read a bit more about neighborhoods and their accommodations here.
If you only had one day to visit Key West, which activities would you do? Let us know in the comments!
About the author: Nicole Edwards is a solo sailor who is currently cruising around the world on her 1968 Columbia 26, the S/V Arta. She has visited Costa Rica, Russia, Ukraine, Germany, Poland, and about half of the United States, including Alaska. Her favorite part about traveling is making connections with locals who share inside knowledge, being introduced to another part of her home on planet Earth and adding it all to her heart.