This post was written by Nicole Edwards, a solo-sailing freelance writer for BMTM.
Islamorada, also called the Village of Islands, is located between Key Largo and Marathon. It's a great place for a first-time solo traveler. I stayed for a few days to enjoy the beautiful waters, parks and beaches, and the convenience of high-quality, free public transportation.
Here's what I discovered to be the most enriching 22 things to do in Islamorada: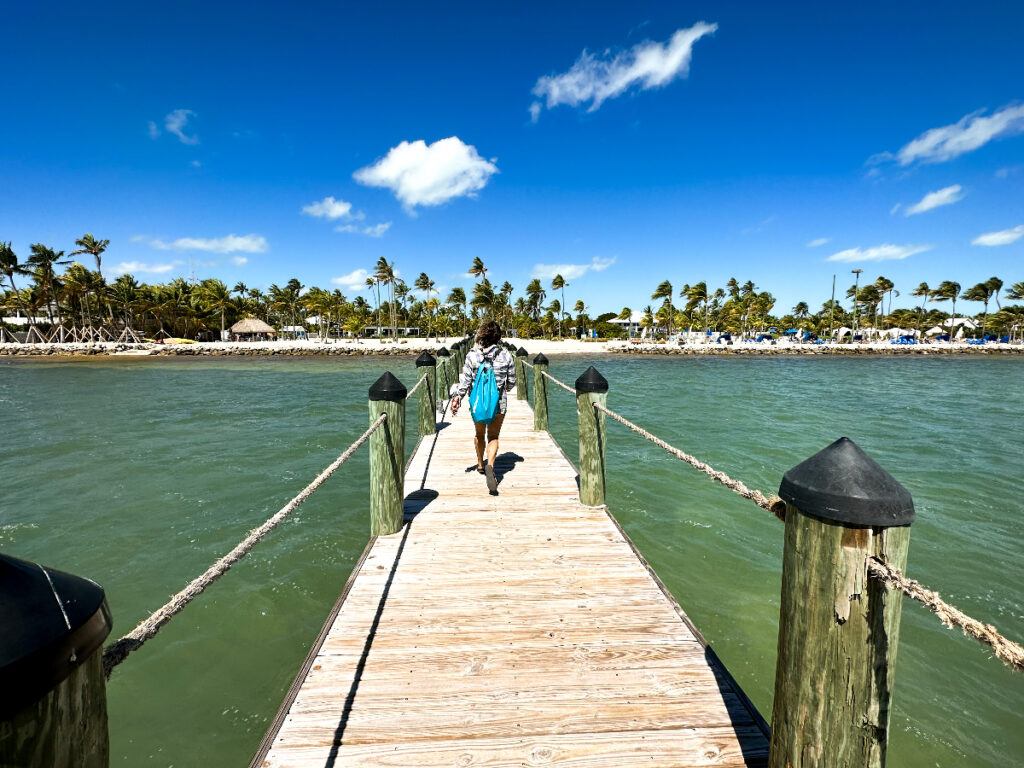 Best Time to Visit
Winter and spring are unquestionably Islamorada's busy season. From December to May, temperatures are in the low 80s, there's very little rainfall, and the sun is almost always shining. I visited Islamorada in March and loved it!
If you're trying to avoid the crowds, though, you could sneak a trip during June and early July. Come August, temperatures really start rising, and starting in September and running through November, hurricanes are likely.
Neighborhoods and Places to Stay
Islamorada is pretty small, and while there are various keys to explore (like Windley, Indian, and Lignumvitae), Upper Matecumbe Key is really the only place in Islamorada where you can find accommodations. Fortunately, it is also very centrally located to all of Islamorada's popular attractions (listed below).
Most hotels are pretty pricey, but they are all conveniently located, so you can explore Key Largo and Marathon while you are here. Here are some hotels to check out: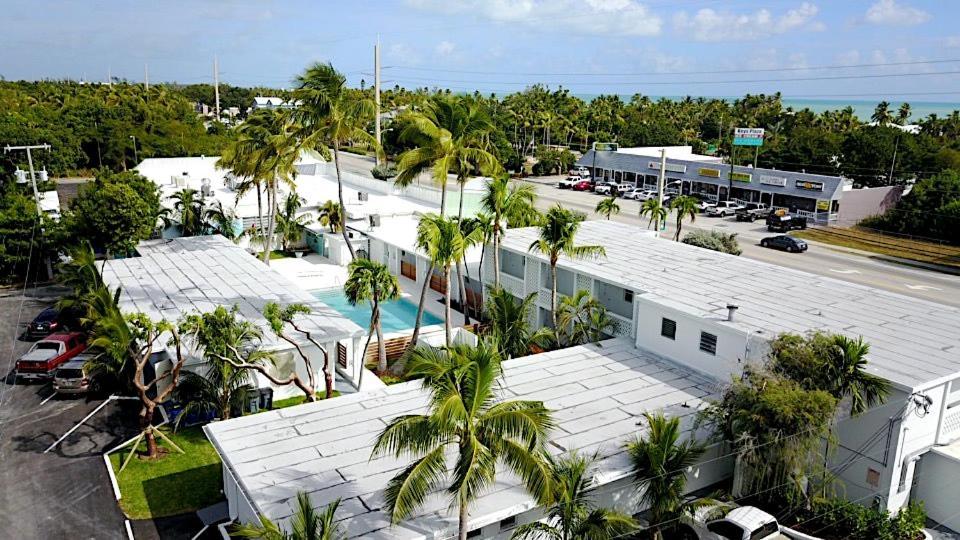 ($) Sunset Inn: This is a simple but comfortable accommodation, with some rooms having a kitchenette. There is a garden, free private parking, and a pool, and the hotel offers fishing charters. It's located in the heart of Upper Matecumbe. Rooms start at $199/night. Book a room here.
($$) Pelican Cove Resort & Marina: This small hotel includes a private beach, a saltwater lagoon, and complimentary kayak or paddleboard rentals. There are also excursions and charters available through the hotel. Each room has its own private balcony, and there are laundry facilities. It's located less than a mile from Windley Key Fossil Reef Geological State Park. Rooms start at $269/night. Book a room here.
($$$) Islander Resort: This hotel has a beautiful ocean view from the large private beach, plus a swimming pool, complimentary parking, and two on-site restaurants. Tours and excursions are available through the hotel. Rooms start at $399/night. Book a room here.
Best Way to Get Around
Islamorada includes six keys and is less than seven square miles in size. It's very convenient to navigate with a bike or scooter, but if you don't have one, the best way to get around is by car. If you don't have a car, you can explore with Freebee, a network of electric rideshare cars that offer free transportation.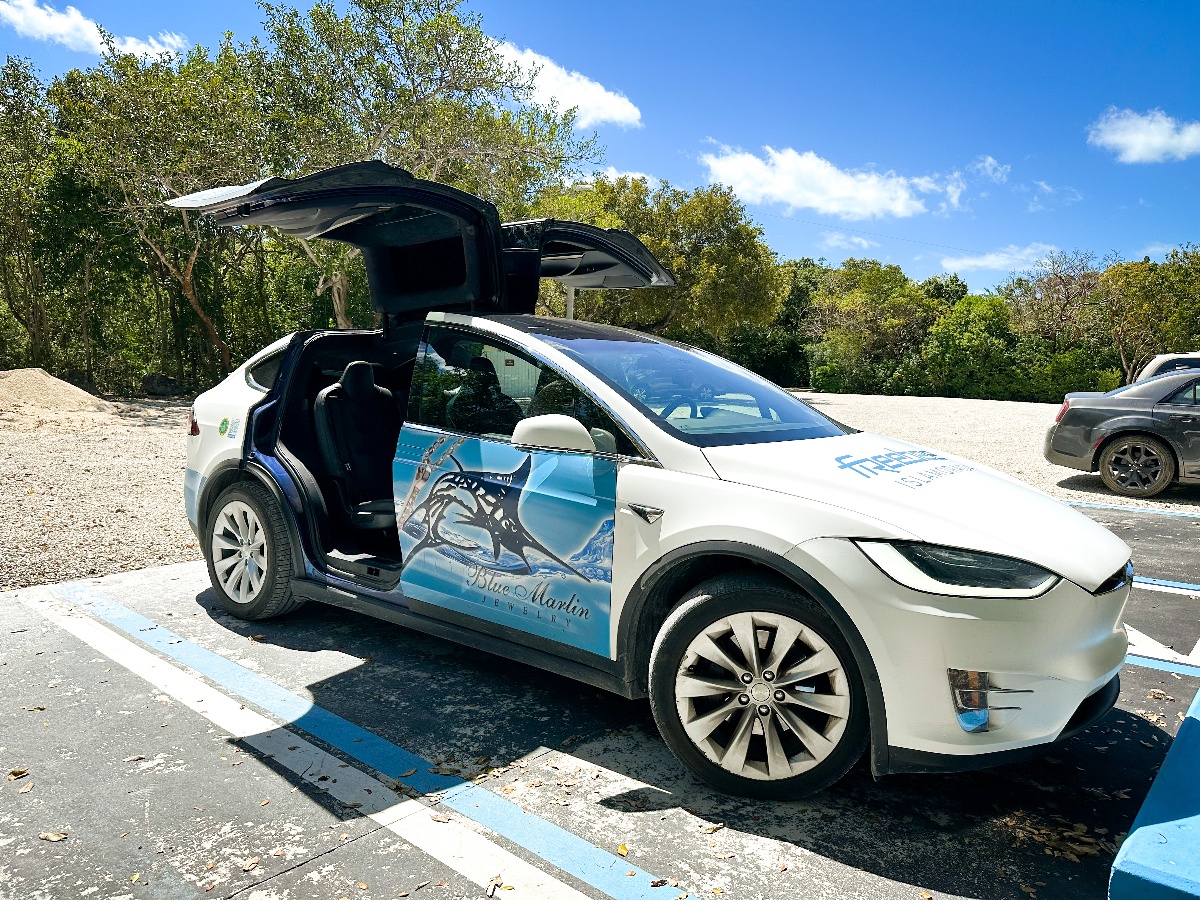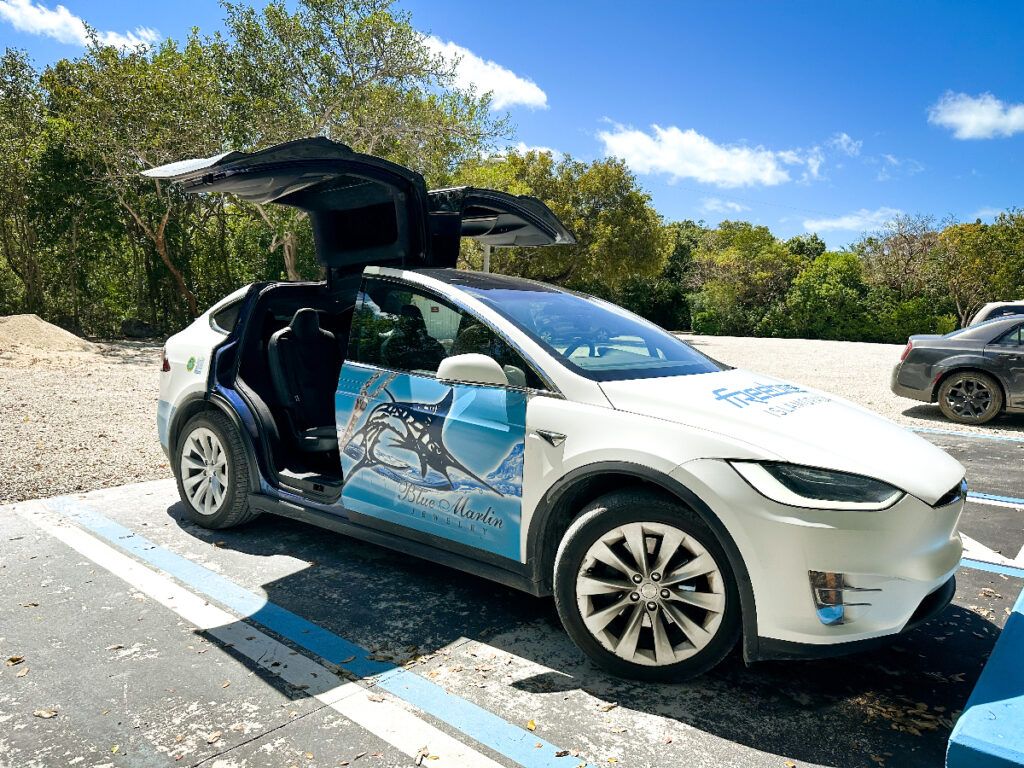 Islamorada is the only Florida Key that offers this service (however, it is expanding into South Florida). I rode in a Tesla Model X, a very luxurious vehicle, with falcon-wing doors. While it's a free service, it's the right thing to do to leave the driver a small tip.
Now for the 22 things to do in Islamorada, Florida!
Beaches and Parks
1. Anne's Beach
Anne's Beach is one of the few naturally sandy shorelines in the Florida Keys, but the swimming area is almost too shallow to swim in. Instead, you can kneel or sit in the gentle waves and enjoy the water lapping up around you. There is a boardwalk, public bathrooms, and picnic tables. The beach is open from sunrise to sunset and is free.
2. Library Beach Park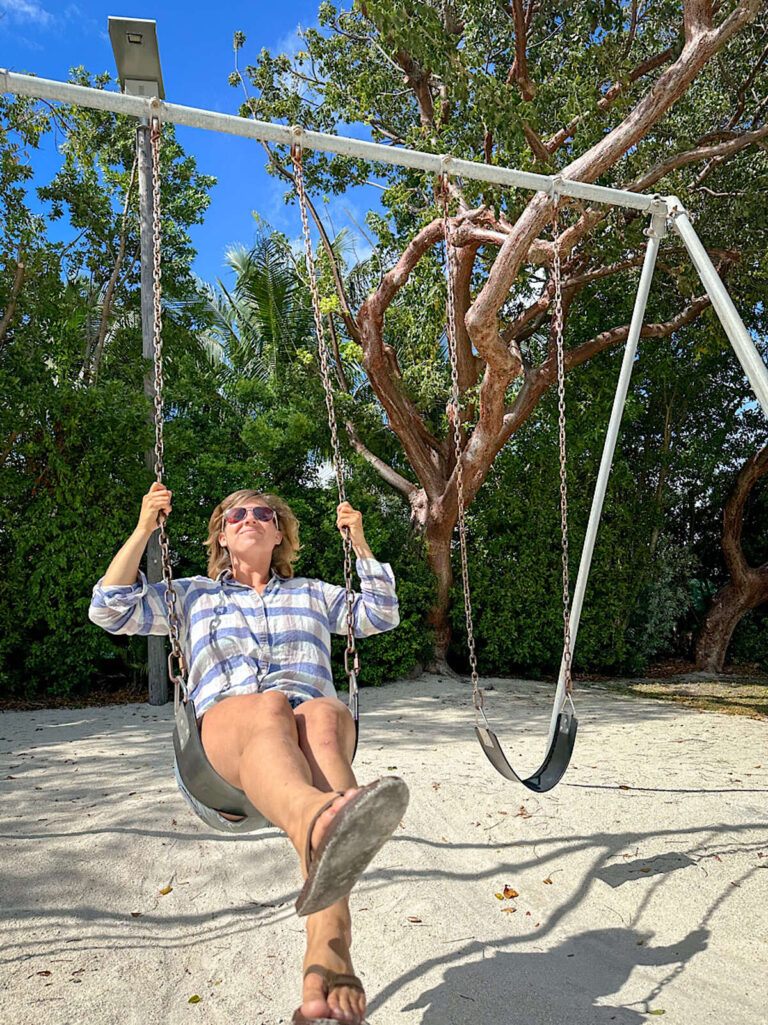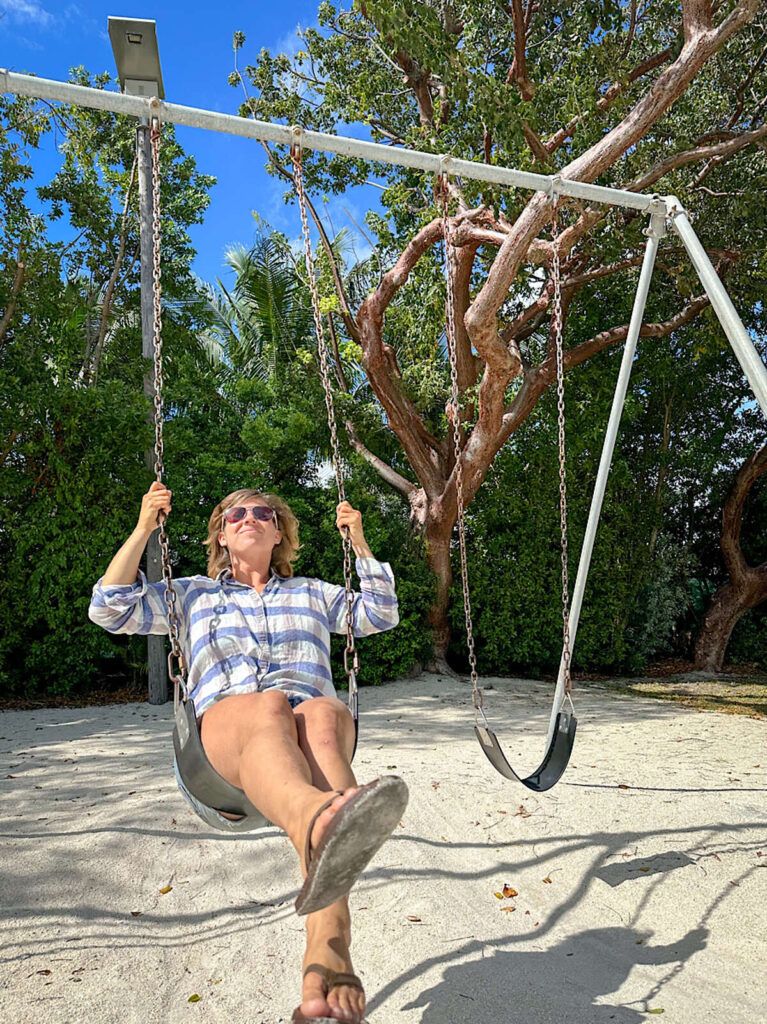 This was such a cool place to visit and would be perfect for a picnic. Behind the library, there's a small beach (where I tied my dinghy) and a mangrove creek where you can swim. There's also a swing set! It's a peaceful place to read or to step foot in the water without a big crowd.
3. Lignumvitae Key Botanical State Park
The state park is only accessible by boat, but once you're there, you'll get to see a two-story house in the midst of canons, a hardwood hammock forest, and Native American cultural sites. There's a $2.50 honor-system fee.
4. Indian Key Historic State Park
Walking through the ghost-town trails of Indian Key at sunrise was a lovely way to start the day. Nothing was left of the town except for the building foundations, but the placards brought the place to life.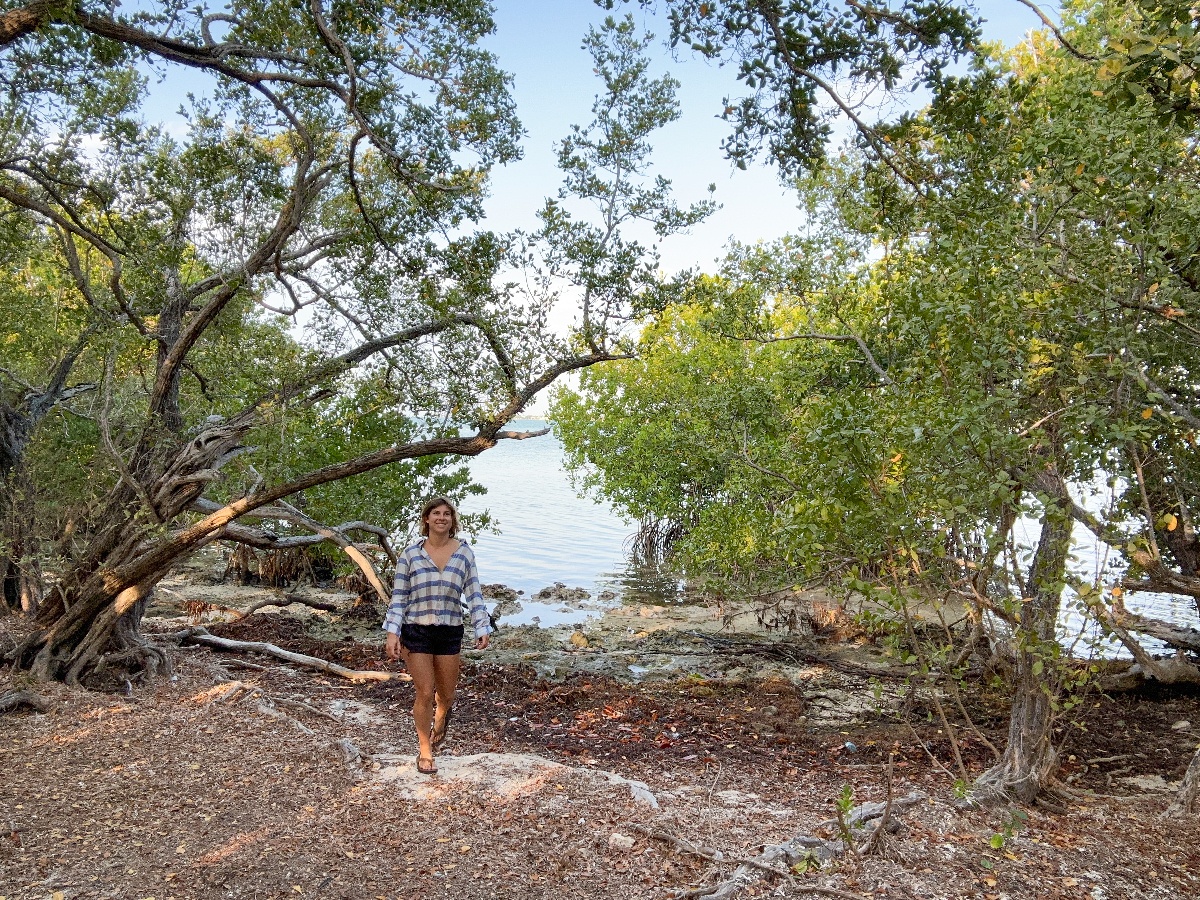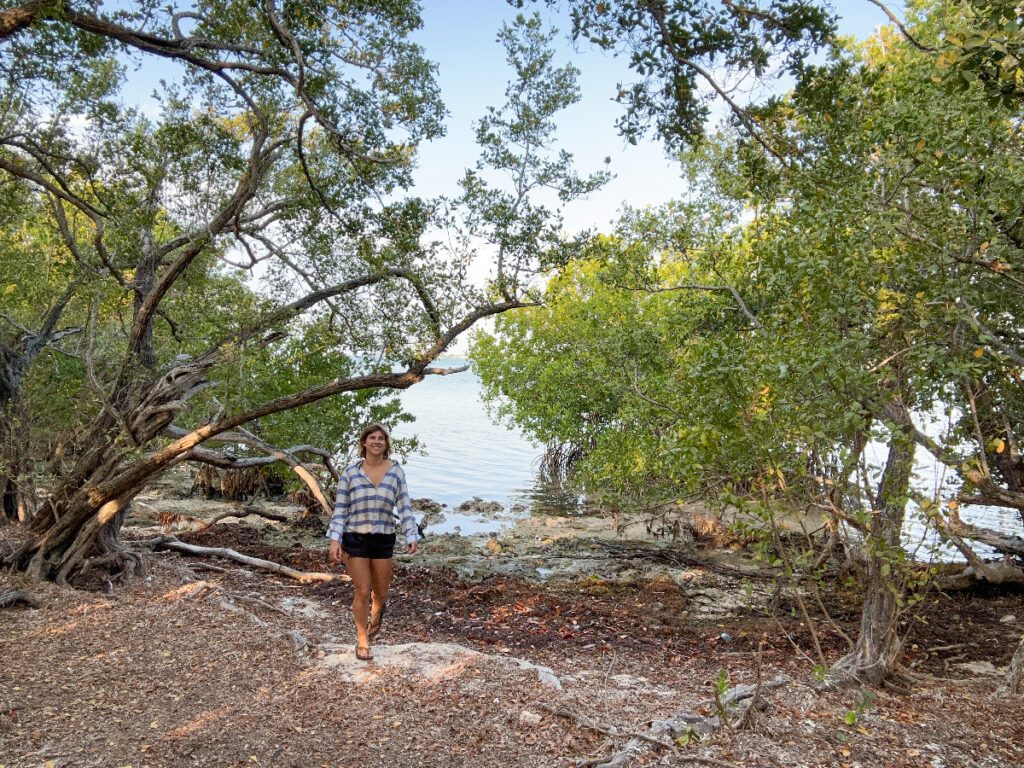 The small town was established in the early 1800s as a wreckers' port by a young sea captain named Jacob Housman. It lasted for about 20 years, during which time the community had a hotel, a post office, a doctor, a dentist/blacksmith, a wharf, and a town square. Thanks to the writings of two of Dr. Henry Perrine's three children, we now know all of this! An attack by Native Americans in 1840 brought the port to an end. You can get to the island by kayak.
5. Founder's Park
Founder's Park has a beach, splash pool, picnic area, and the southernmost Olympic-size swimming pool in the United States. This would be a good place to take a family. There is a park entrance fee.
6. Windley Key Fossil Reef Geological State Park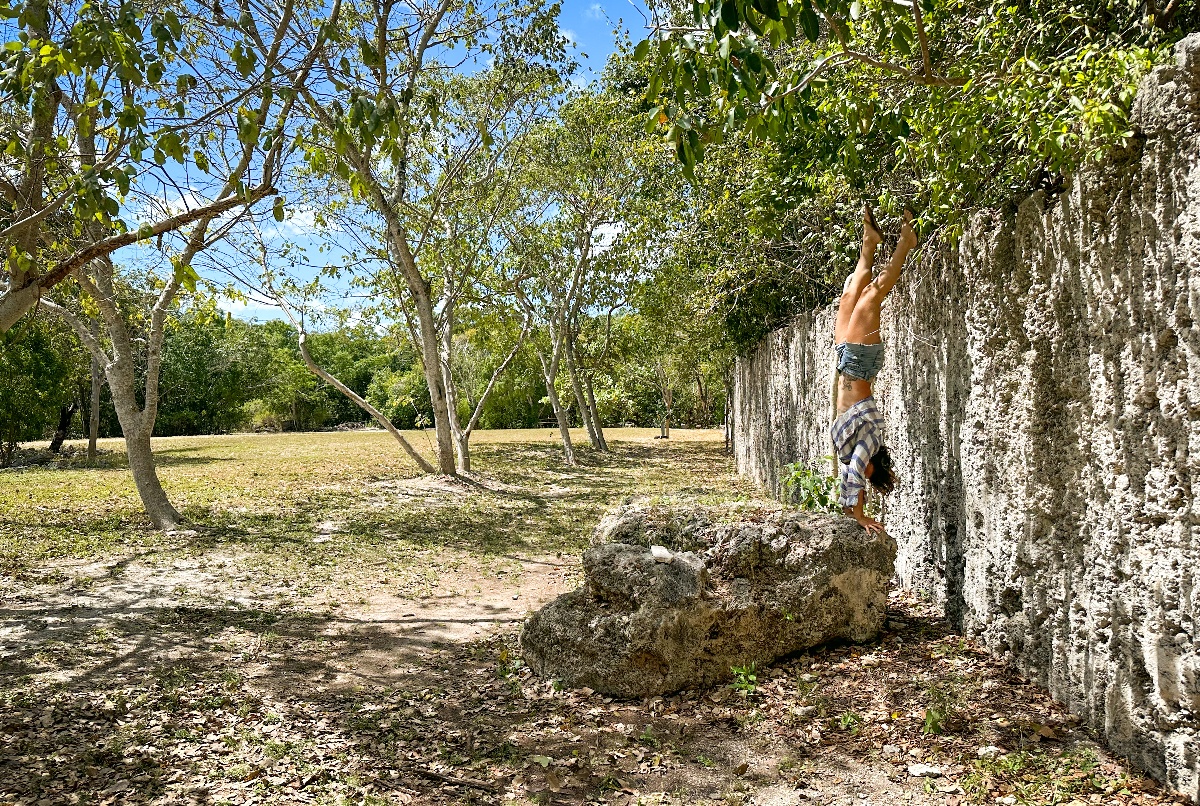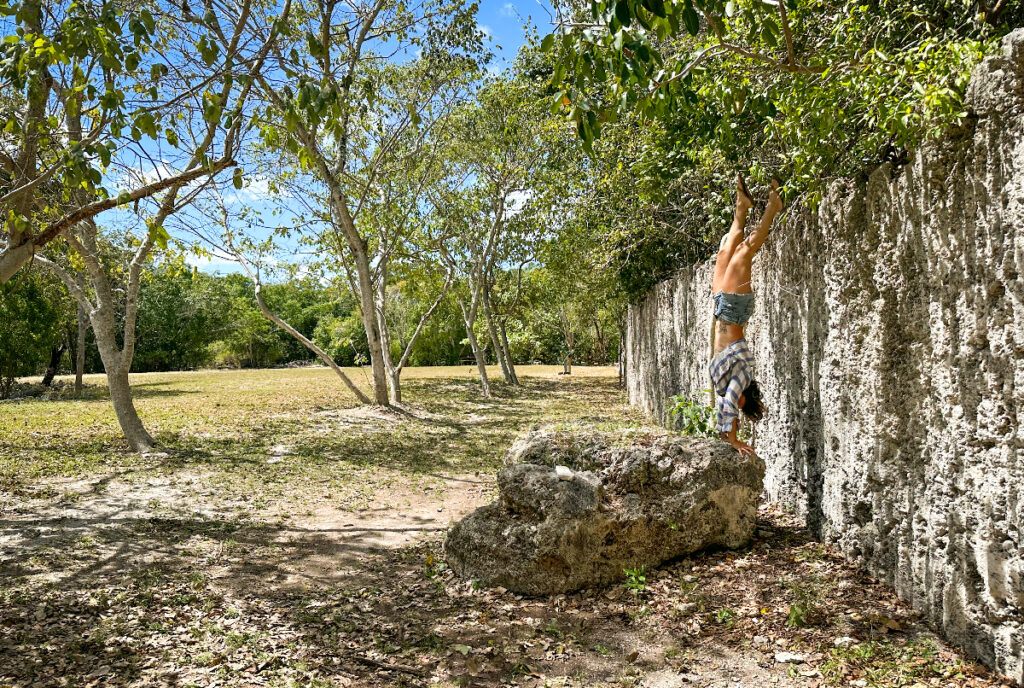 This is probably one of my favorite state parks in all the Florida Keys. It has a giant rock quarry, which offered multiple cross-views of the coral limestone, which had been carved out to help with Henry Flagler's Overseas Railroad.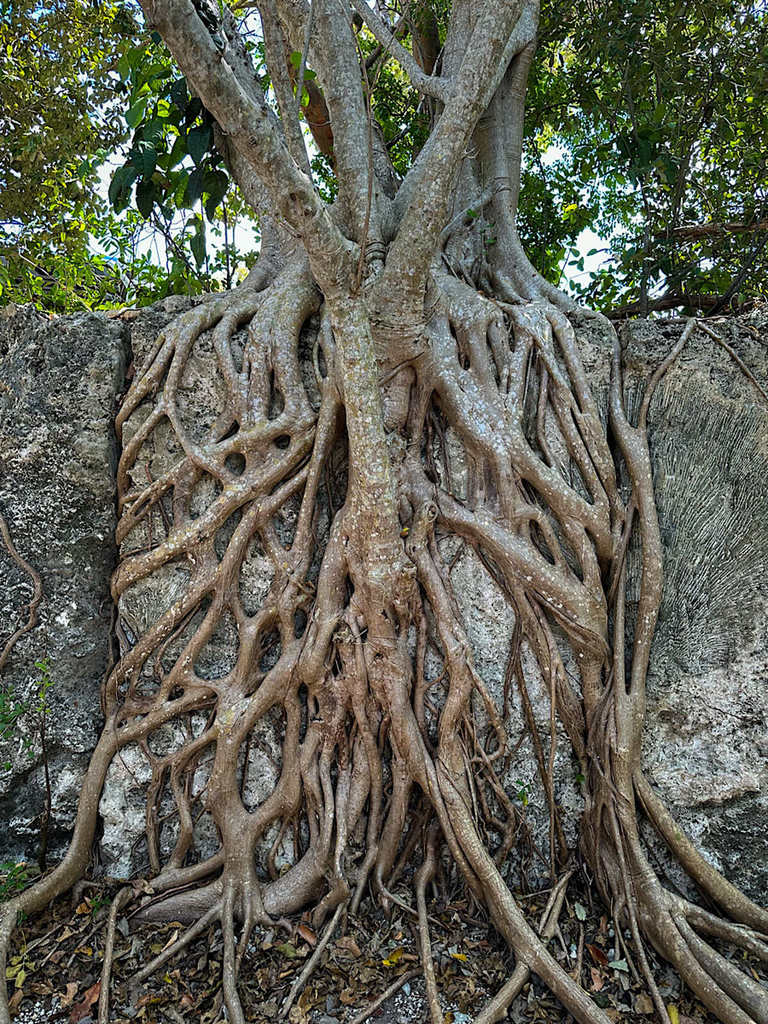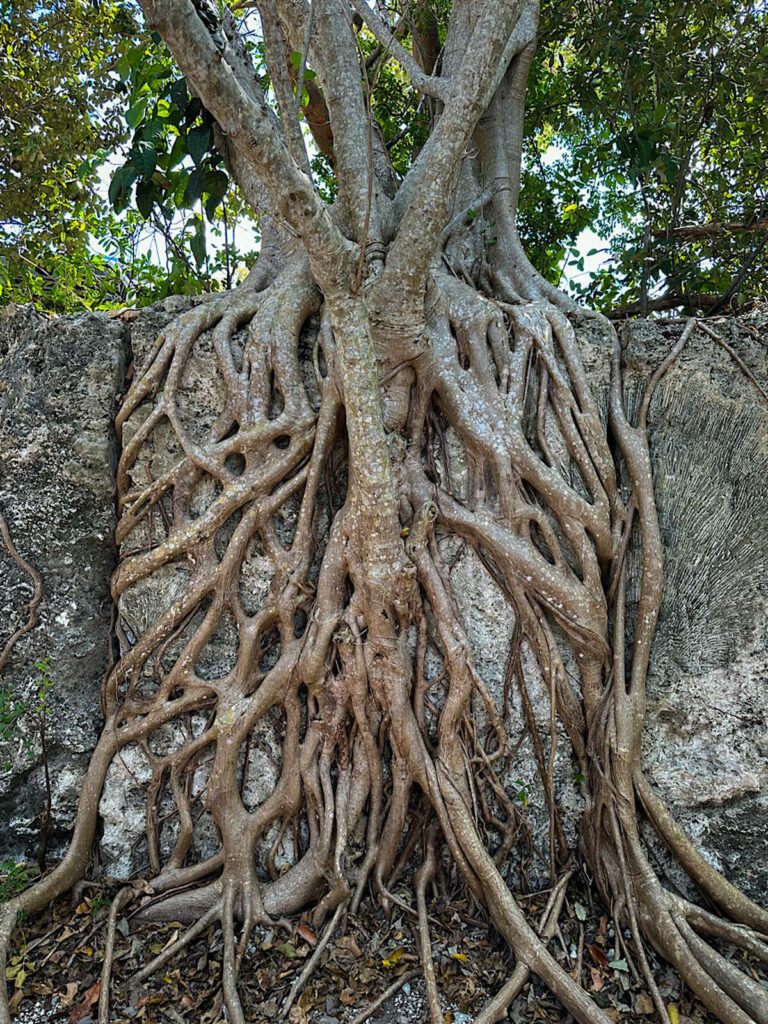 There were massive walls everywhere, plus beautiful trails through them, with interesting trees like the blolly, pigeon plum, darling plum, gumbo limbo, wild dilly, and scorpion tail (just to name a few of my favorites!). I could also take a close look at the old machinery used to cut through the limestone, and the Welcome Center was built out of the decorative blocks. There is a $2.50 entrance fee.
Snorkeling
Many of the snorkeling excursion companies include sanitized snorkeling gear and take you to the best reef based on the weather and anticipated visibility. With that in mind, here are some reefs you can expect to visit:
7. Alligator Reef
This is a very popular spot because of the excellent visibility. It's named after the US Navy ship Alligator, which wrecked there in 1821. It was a wooden ship, so there's not much of the wreck still around.
8. Wreck San Pedro
This wreck is very close to Indian Key Historic State Park. I tried to snorkel here, but the visibility was very poor. I would recommend waiting for an incoming tide, when the water will be clear. But the wreck is known to still have about five canons and an enormous anchor, plus ballast from the ship.
9. Hen and Chickens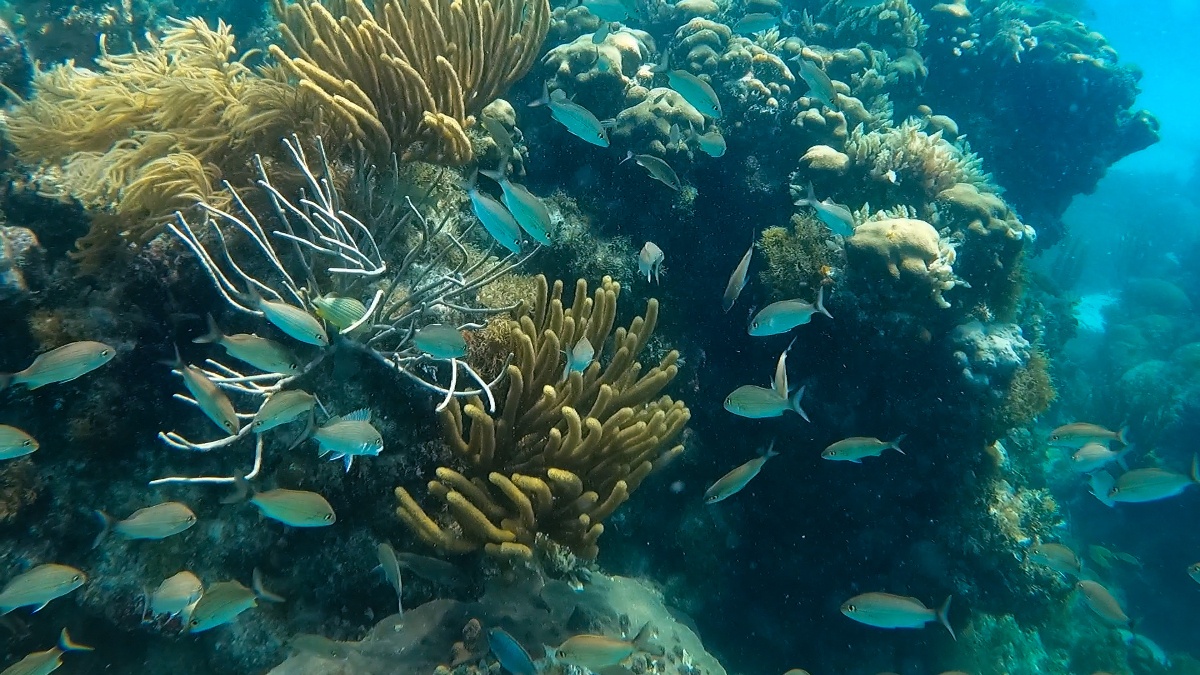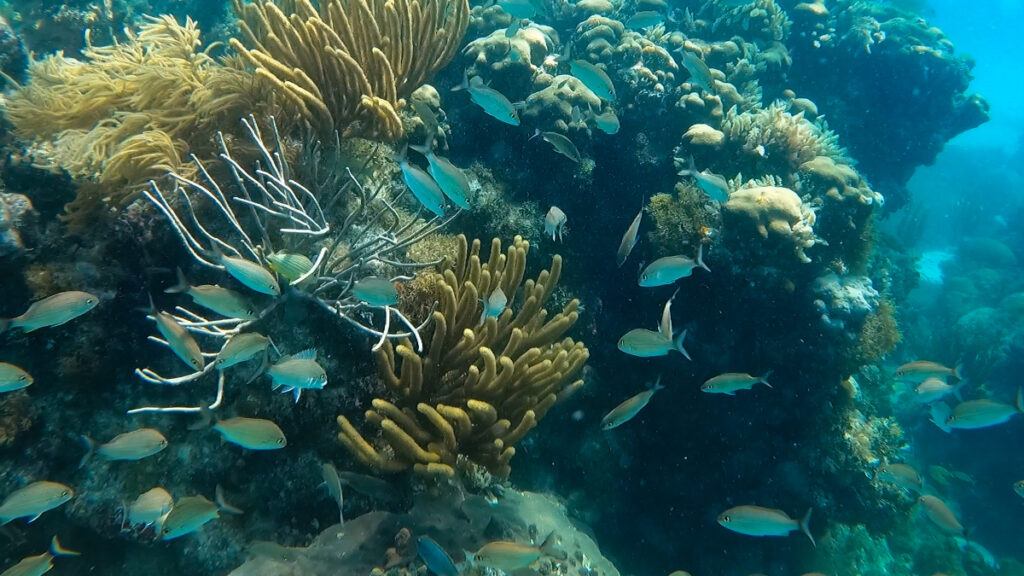 This was my favorite reef in the Florida Keys, because it was huge and I saw so much wildlife (a turtle, two rays, and beautiful schools of fish). It was also crowded, as it's one of the more popular reefs off the coast of Islamorada. I went on a very calm and sunny day (this is my personal favorite reef-friendly sunscreen), so the visibility was top-notch.
Other Water Activities
10. Eco-tour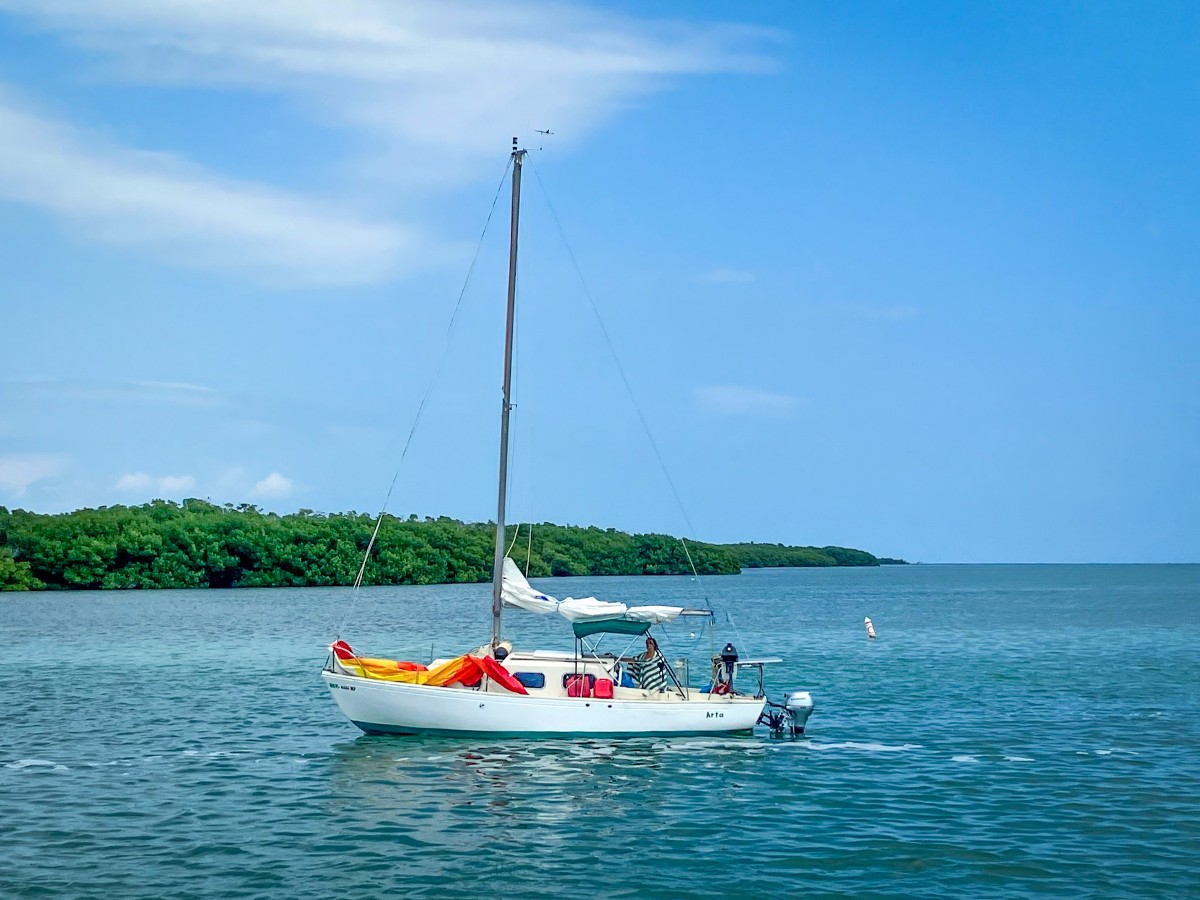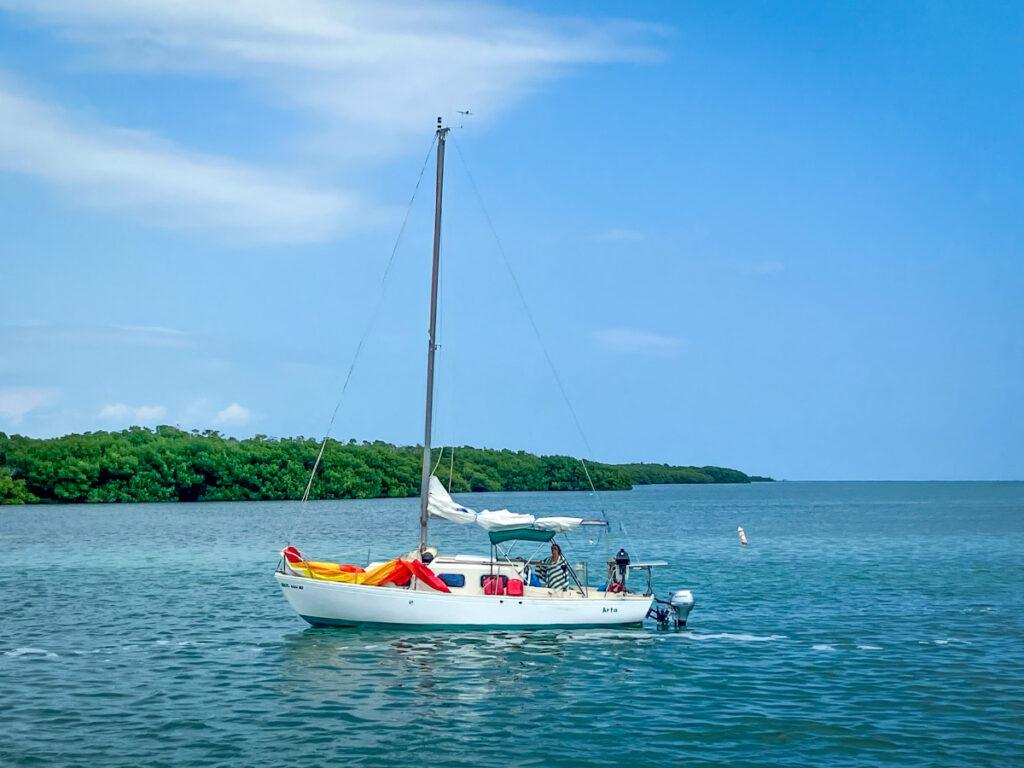 Islamorada has so many small mangrove islands on the bay side, and it's nothing shy of magical to be among them. I was one of four other sailboats (three of which were doing snorkeling tours) that was waiting for the 3pm opening of Snake Creek Bridge (otherwise I'd have had my sails up!). The creek really does snake through the mangroves before joining with the Intracoastal Waterway, which is surrounded by miles and miles of clear blue waters and hundreds of mangrove islands. Book a tour here.
11. Islamorada Sandbar
The Islamorada Sandbar, located between Alligator Reef and Hen and Chickens Reef, is a big deal, but I admired it from a distance. There were so many boats! But if you're looking for a place to enjoy the sun, cool off in the water, do some snorkeling, and meet other people, the sandbar is the place to go!
12. Fishing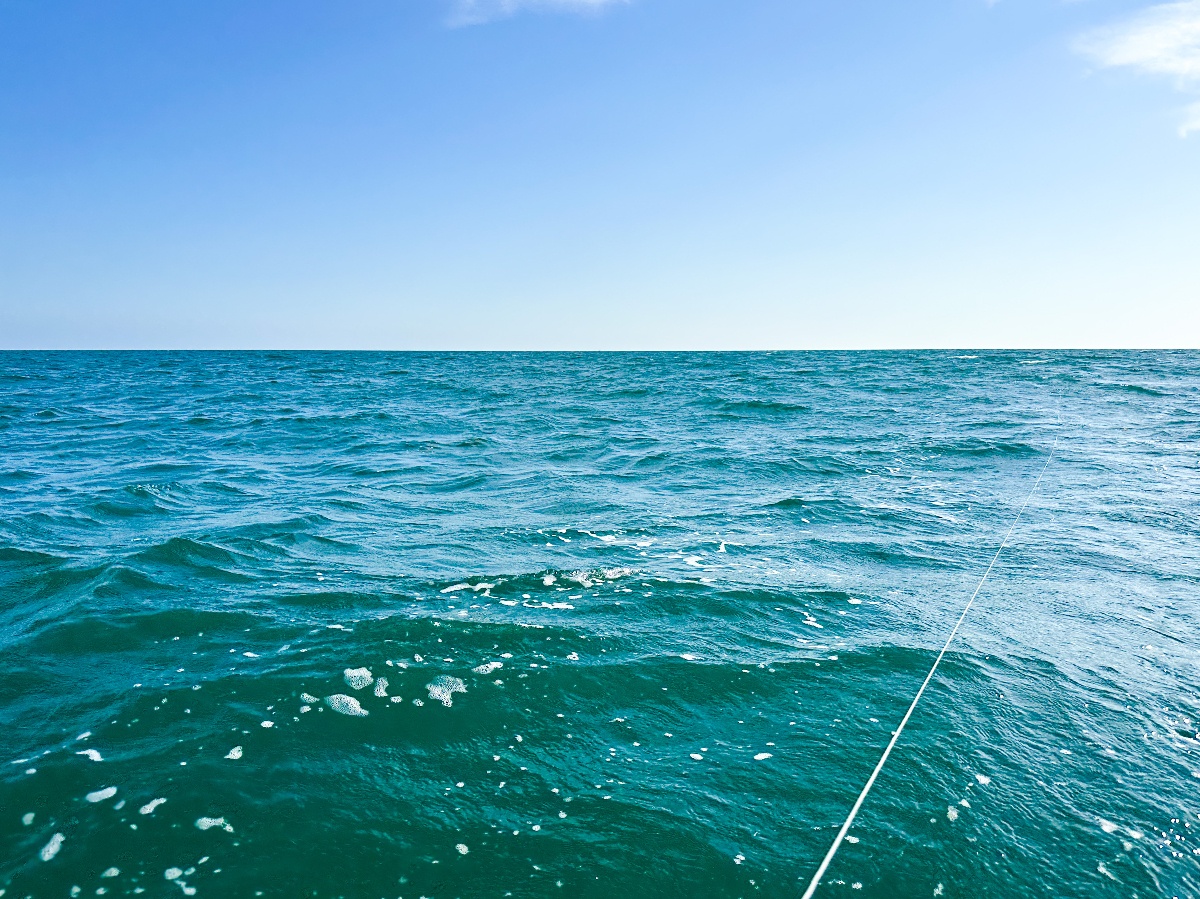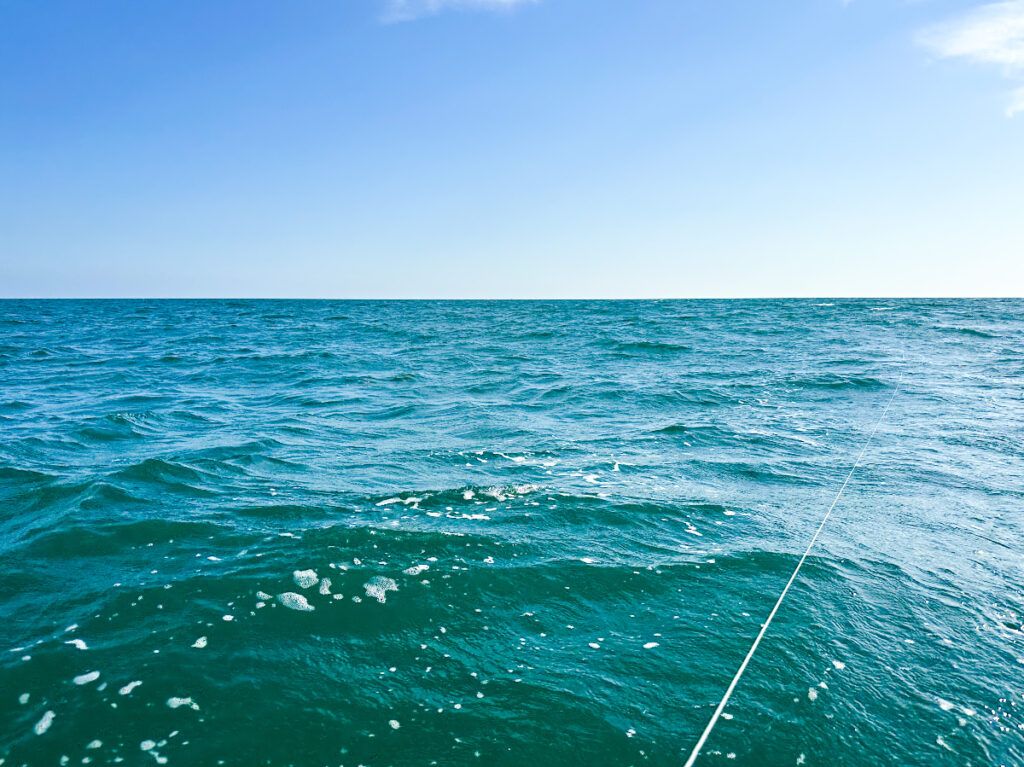 Islamorada is known as the sportfishing capital of the world. I typically don't eat meat unless I catch it myself, and I'm not much into sportfishing, but the thriving waters make it easy to find a fishing charter for keeping (and eating, of course) what you catch.
Note: When I'm on the water, I always put my valuables in a dry bag.
Restaurants
13. Robbie's Marina
Robbie's is a metropolis all its own. There's kayak and paddleboard rentals, snorkeling excursions, fishing charters, parasailing, and sunset cruises… and then you can pay a small fee to walk out on the dock and feed the massive tarpon, bigger then me. I went down to the dock with the bait bucket and the tarpon came right up to me. They swallowed up to my forearm! It was kind of scary but fun at the same time. And when I was dining, I saw several jump clear out of the water!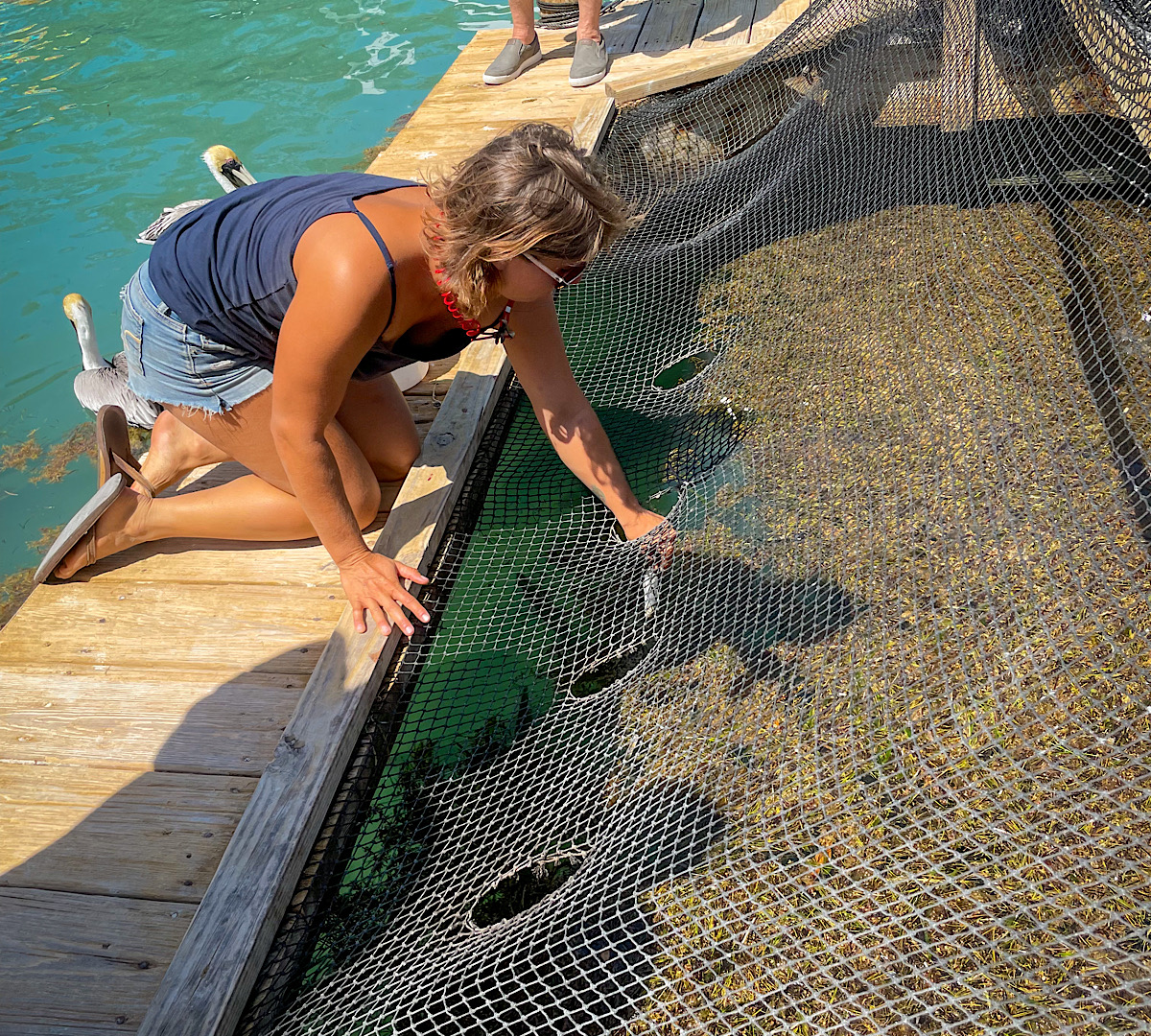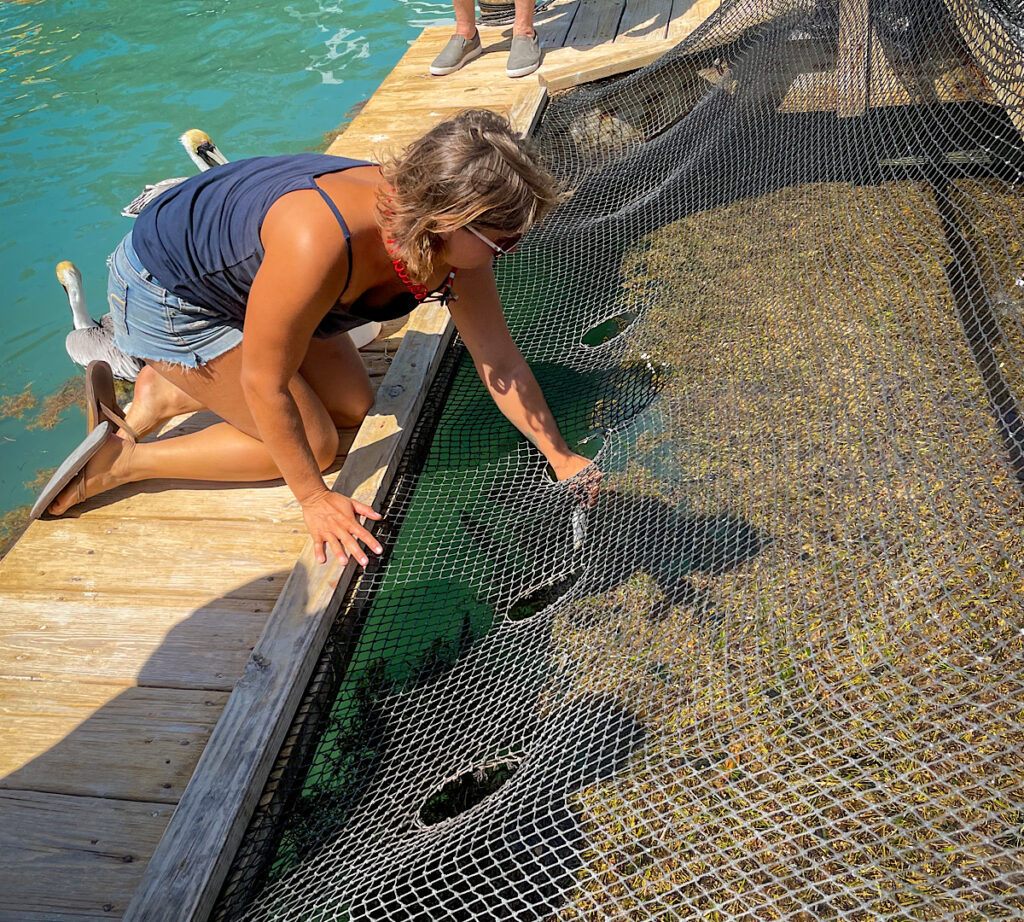 It might look like the tarpon are caged in, but they are not. The netting is only to keep the pelicans at bay. The tarpon can swim freely and choose to come and go.
The feeding started with one named Scarface, who was wounded and became the first tarpon to receive stitches. He was hand-fed until he healed and then continued to return to the dock, eventually bringing some friends, who stuck around.
14. Florida Keys Brewing Company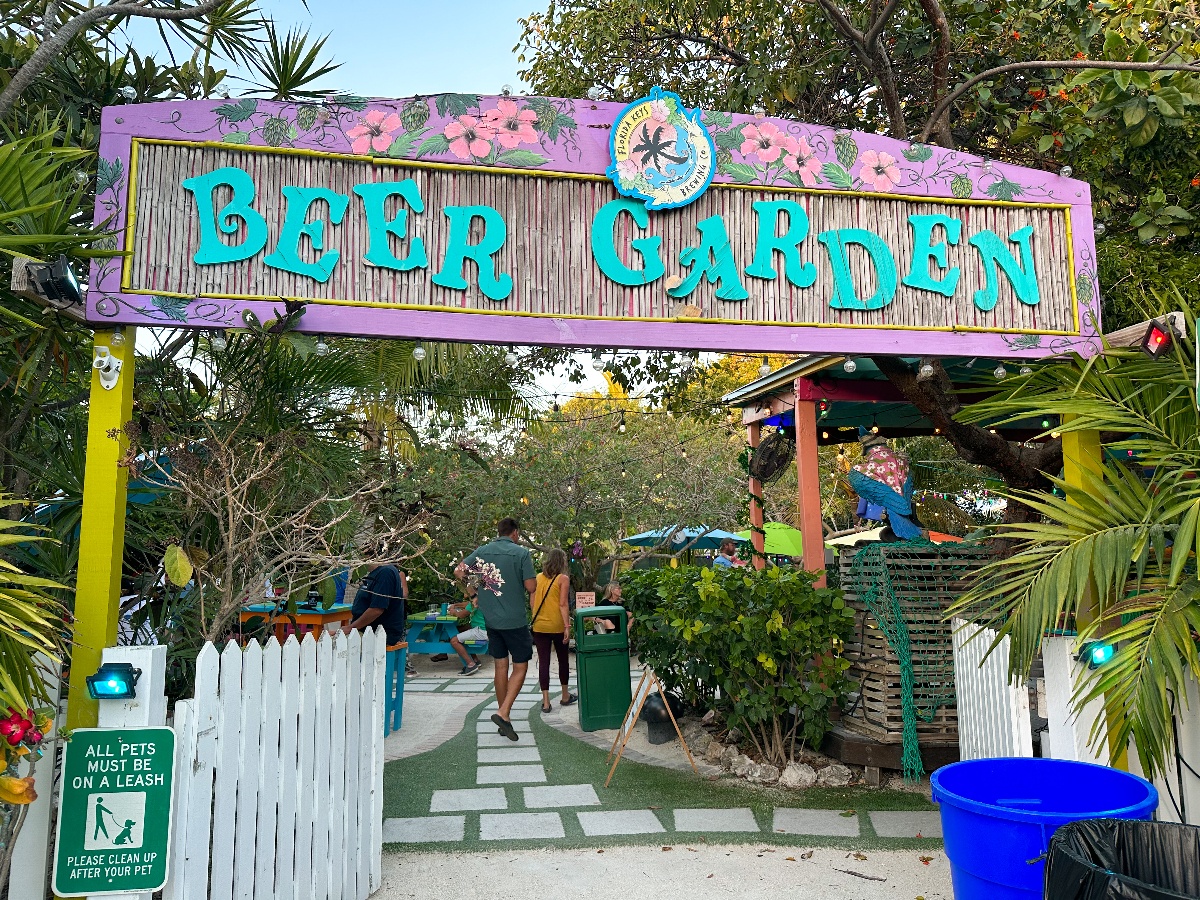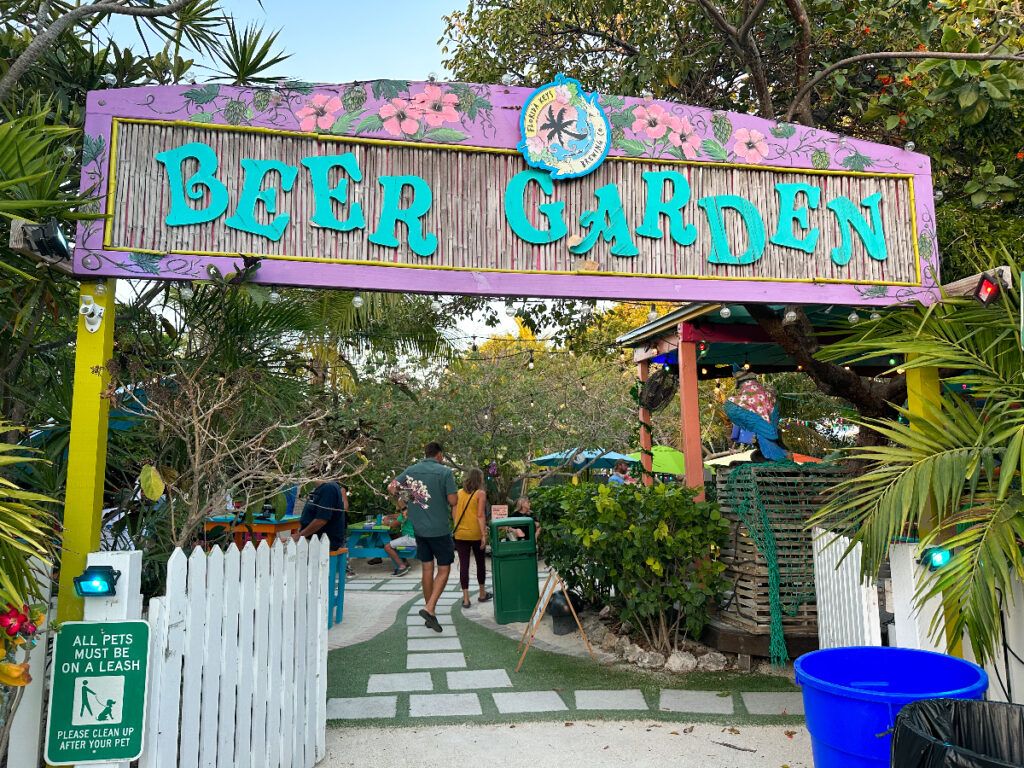 I don't drink, but if you do, you should check out the Florida Keys Brewing Company. It has a tasting room, a beautiful beer garden (with giant Jenga, cornhole, hula hoops, and live music) and a microbrewery that you can tour, the first in the Upper Keys. It's located right in the Morada Way Arts & Cultural District (more about this below), so you can enjoy some of Islamorada's art scene while you taste away. Every beer is brewed on-site.
15. Bad Boy Burrito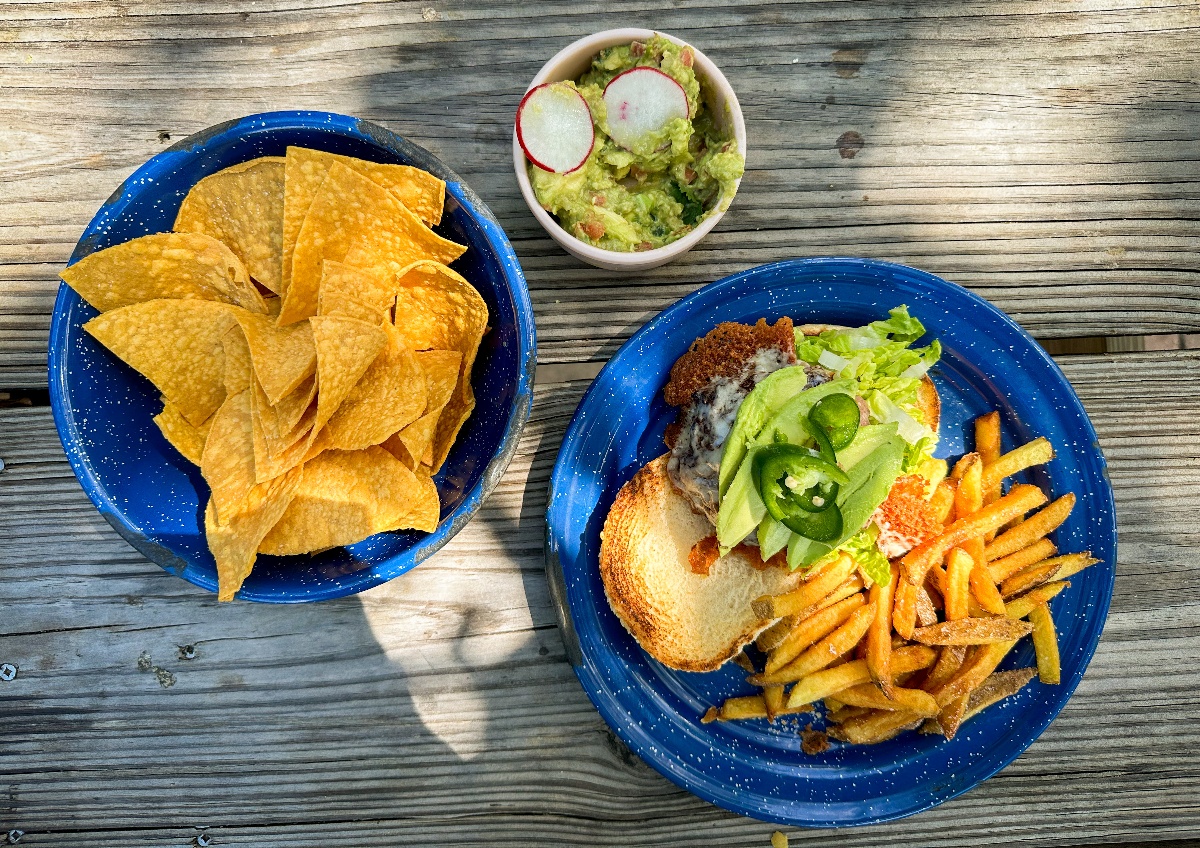 Bad Boy Burrito, located in Village Square, has some of the freshest Mexican food I have ever tasted, whose ingredients are either local or organic. I had the mahi mahi burrito, while my friend had a burger (pictured above, as the burrito wasn't very photogenic). There's also have sushi. If you're looking for a healthy option that includes local seafood, I'd check this place out!
16. Lorelei Restaurant and Cabana Bar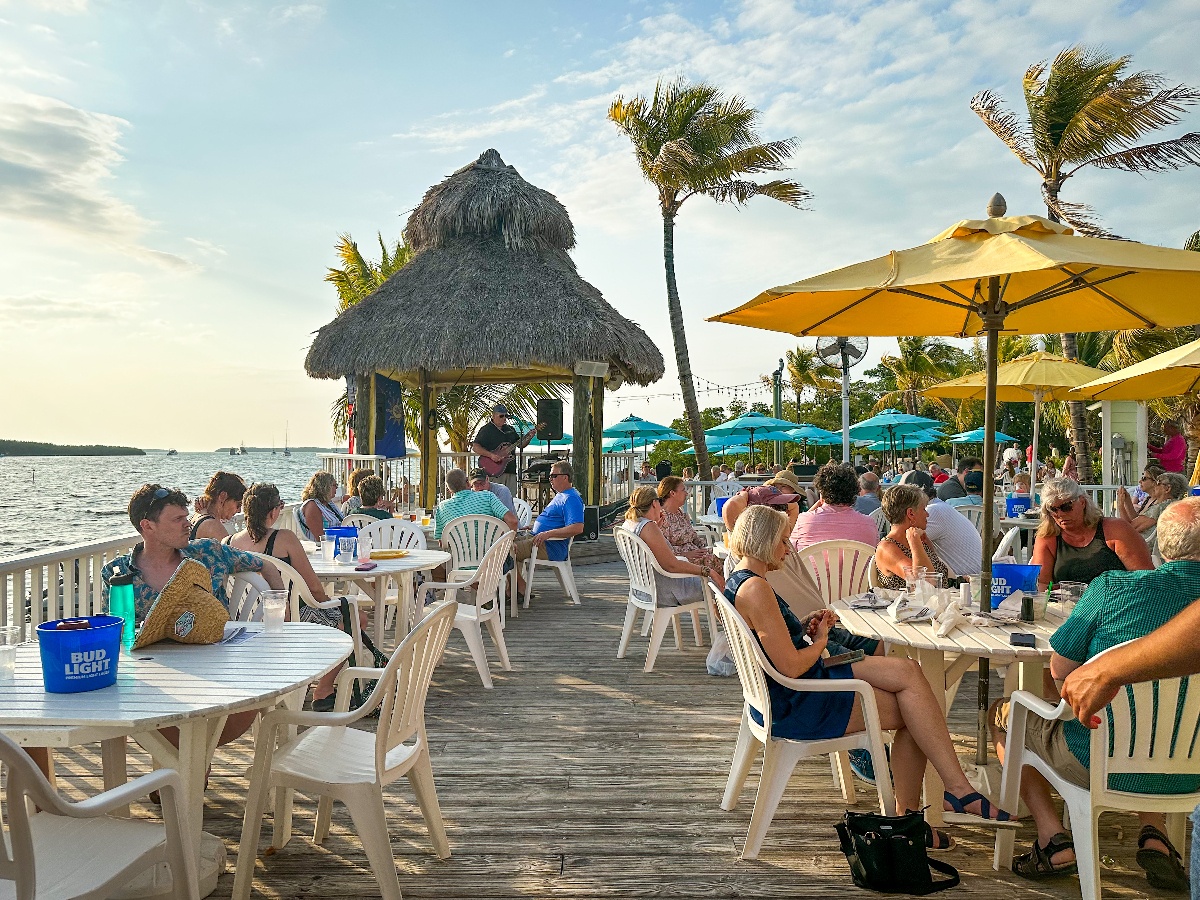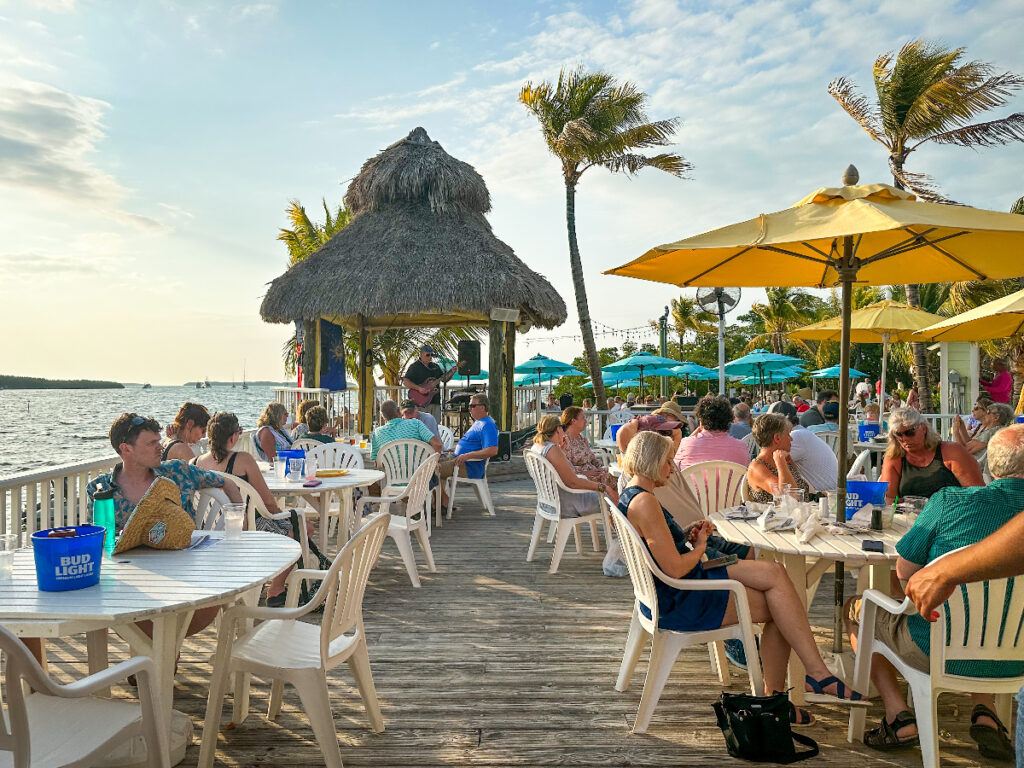 This is a lovely and laid-back restaurant on the bay side of Islamorada (with a dinghy dock I could tie up to). There were a lot of young families around! I went with a boat buddy, and we split two appetizers: tuna tacos and shrimp cheese quesadillas — so good! There was live music, and the breeze was refreshing but a little chilly when the sun went down, so bring a light sweater. The sunset on the water was gorgeous.
Art and Culture
17. Rain Barrel Village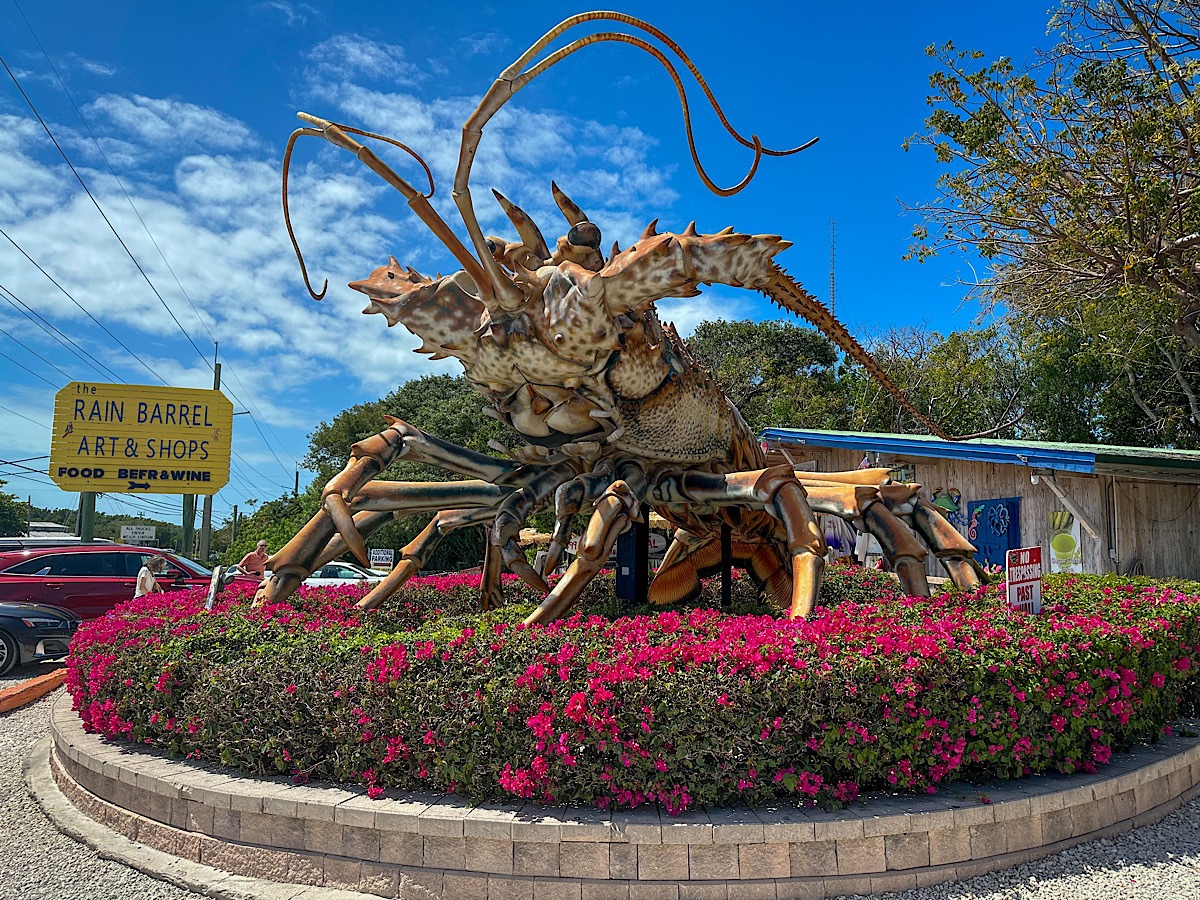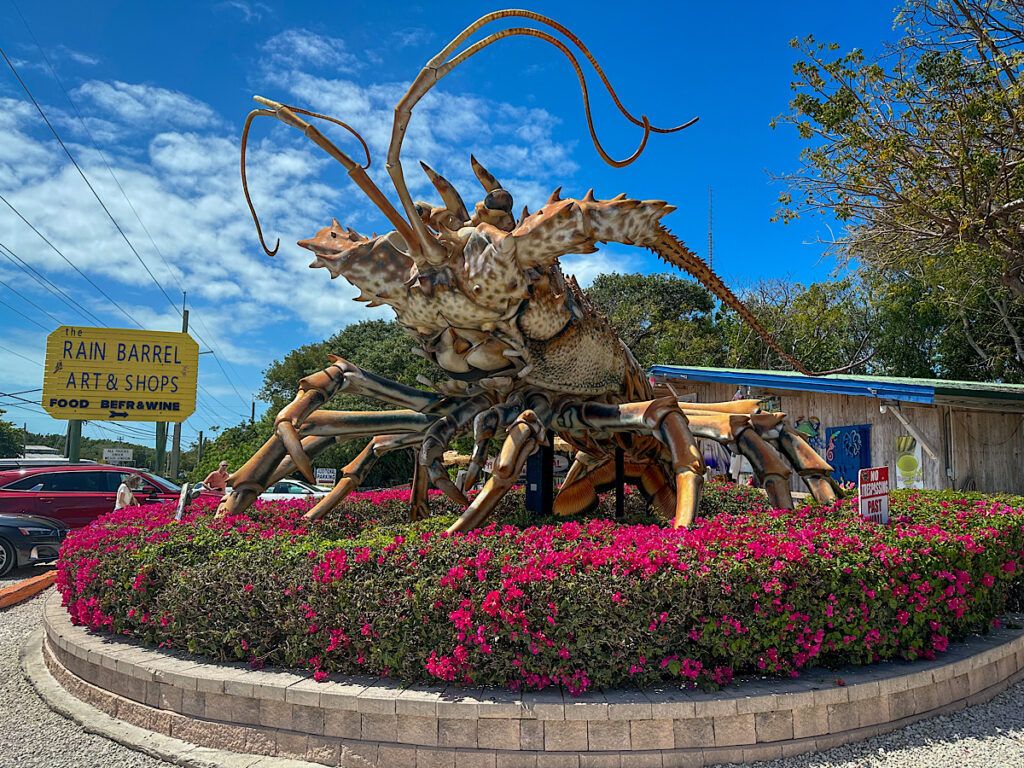 Popular for its giant life-like lobster, this gallery also has lots of little souvenir items, like pelicans carved from wood pilings and metal artwork. There's a little boardwalk in the back that goes around to all the different shops. But the lobster out front was by far my favorite part of the gallery! The artistic and structural detail is incredible.
18. Morada Way Arts and Cultural District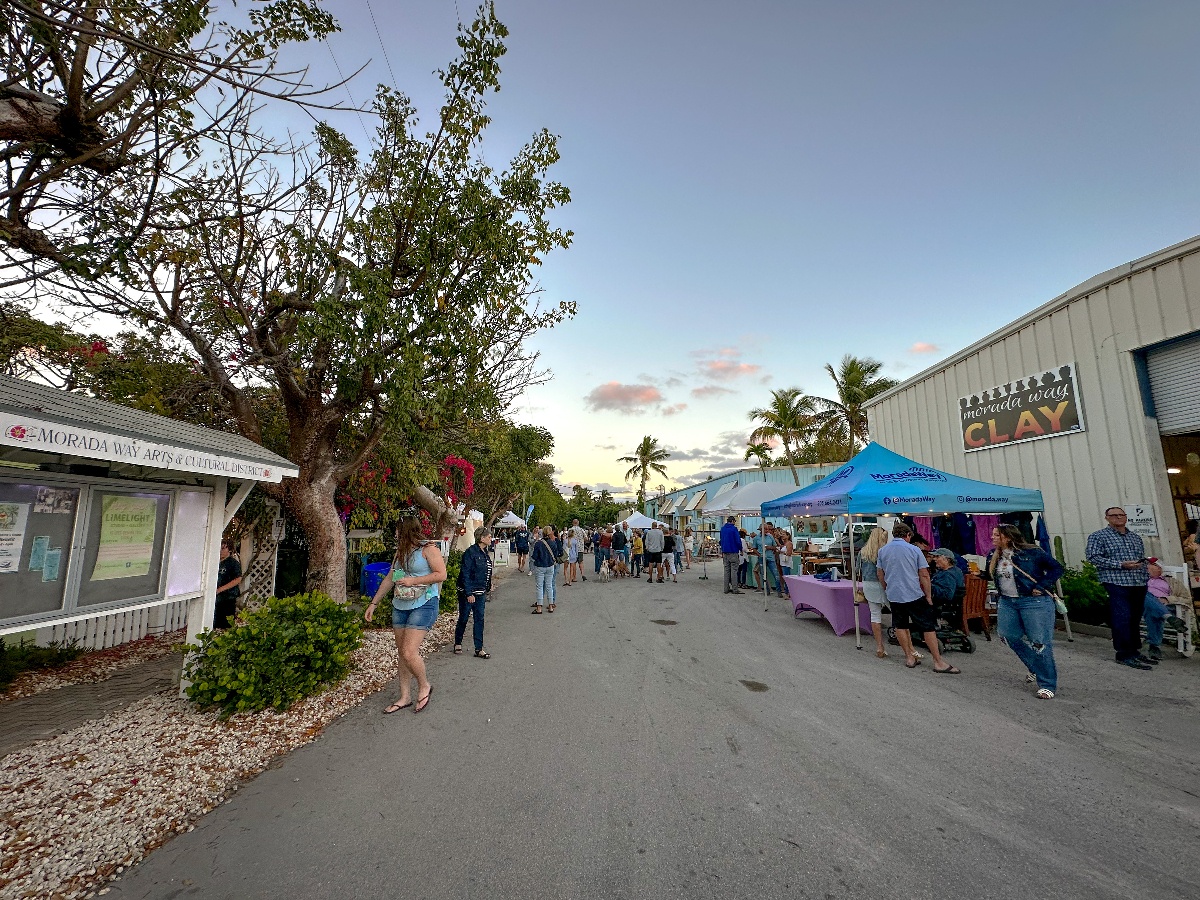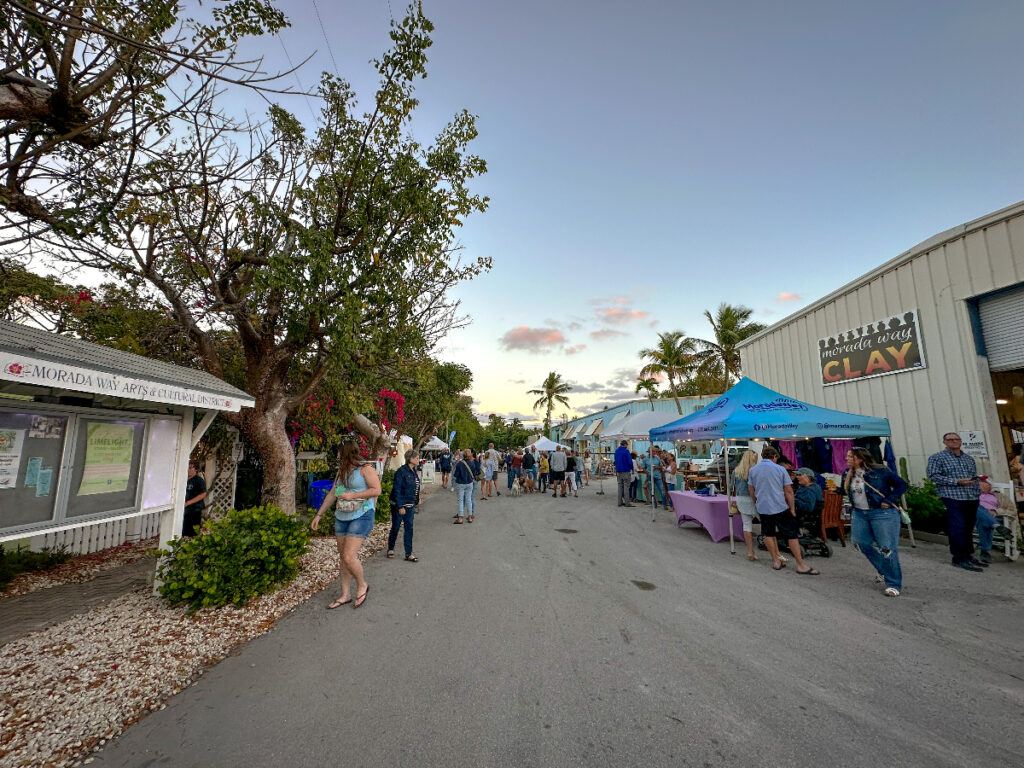 Every third Thursday of the month, the Morada Way Arts & Cultural District hosts an art walk from 6 to 9pm. I happened to be in town for the March festival. There was live music and visiting and local artists. The MWACD is home to galleries such as Morada Way Clay, Taylor Hale Studio Gallery, Limelight Studio + Gallery, Jessica Ann Art, and others.
19. History of Diving Museum
If you've gone snorkeling or scuba diving or enjoy underwater photography, you might be interested in learning more about technological developments in diving and how they influenced exploration, science, and the military. This museum covers it all, from underwater lighting and communication to diving 4,000 years ago, to treasures found in the heart of the oceans. Adult admission is $15, but you can get a $2 discount if you print the online coupon or reference the website.
20. Florida Keys History and Discovery Center
Located at Islander Resort, the Florida Keys History and Discovery Center has exhibits and stories on the history of the Florida keys, including the natives, shipwrecks, and early explorations, plus recent developments, like today's communities and our knowledge on the reefs. It also has documentaries on Henry Flagler's overseas railroad and the 1935 Labor Day Hurricane.
21. Hurricane Monument
Not everybody lives in a place that experiences hurricanes, but they impact Islamorada (and the rest of the Florida Keys) even years after they hit. I wanted to visit the monument because my home town of Oriental, North Carolina, was hit hard by Hurricane Florence, and my previous home in Arapahoe (ten minutes away) was swept clean by Hurricane Irene. As a sailor who has to avoid hurricanes or risk losing it all, the Hurricane Monument was something that spoke to my past, present, and future.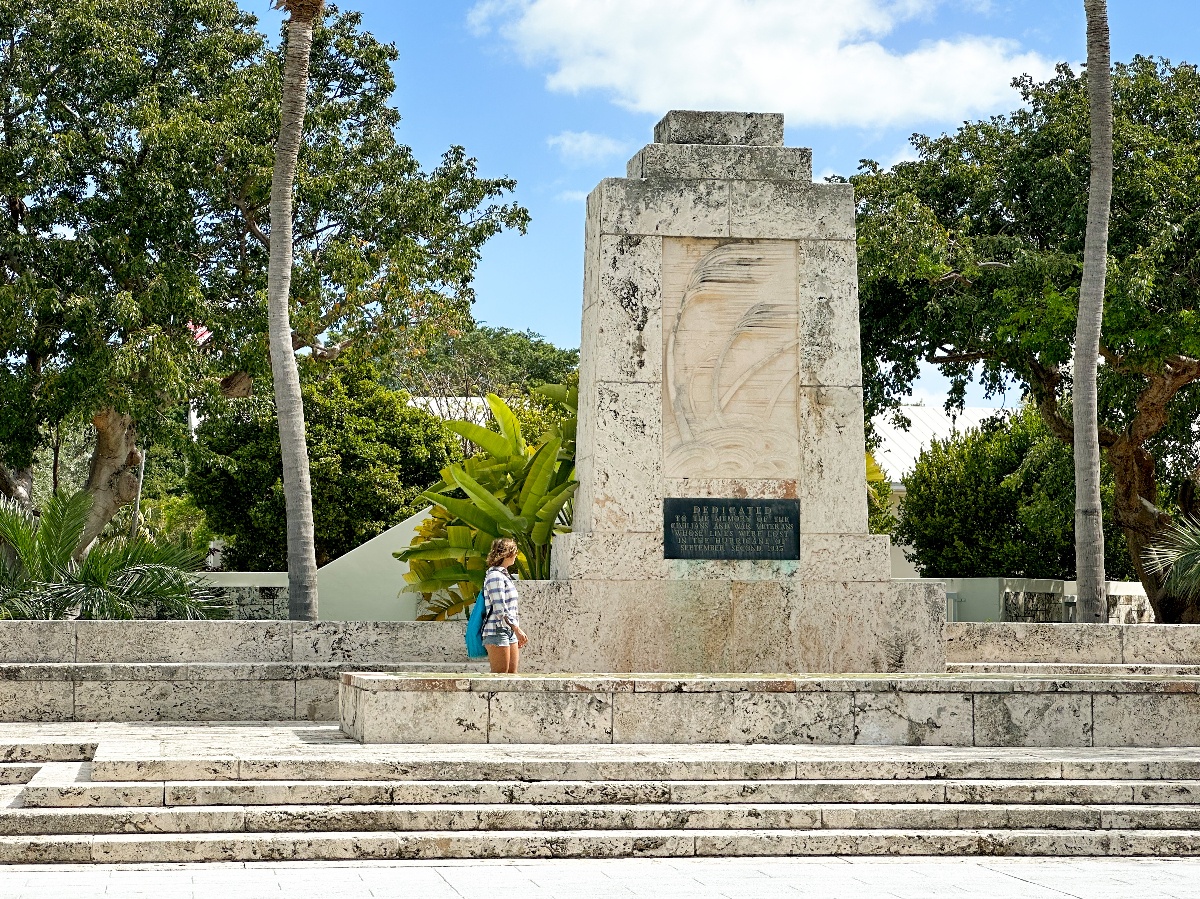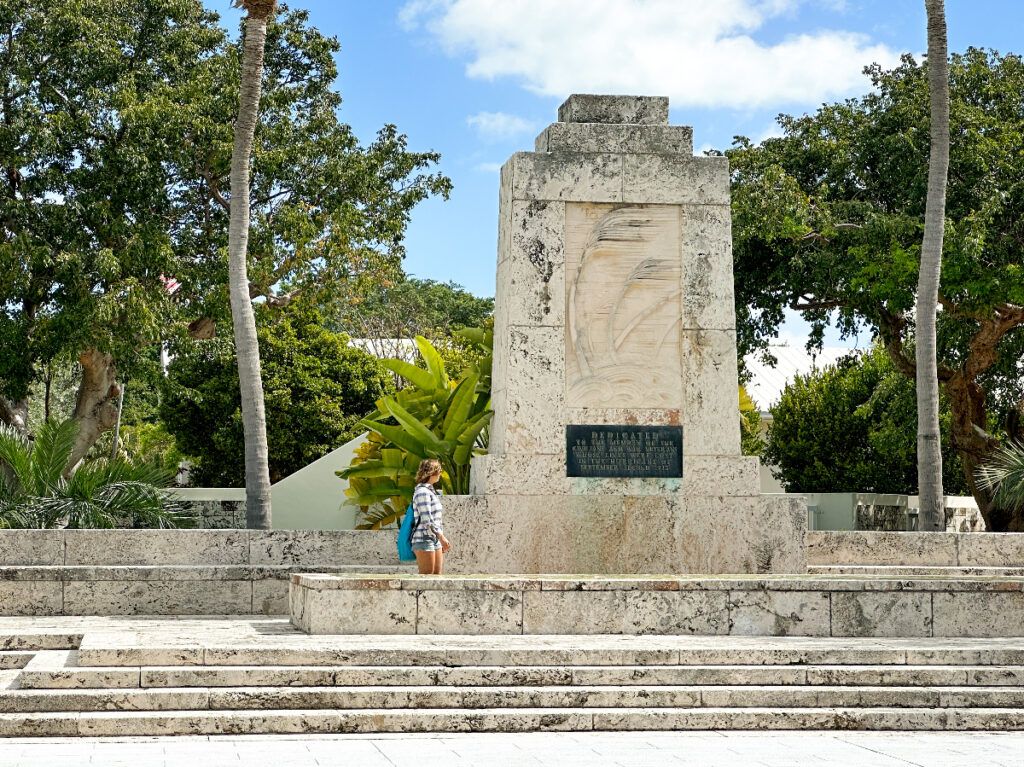 The monument is made out of Key Largo limestone (the same as that found in Windley Key). It is "dedicated to the memory of the civilians and war veterans whose lives were lost in the hurricane of September 2, 1935," one of the strongest to have ever hit the United States. The storm surge was almost 20 feet, and more than 400 people died. While the monument may seem like something not worth visiting, it's good to keep in mind that the Florida Keys (beaches, parks, wildlife, and economy) are still recovering from Hurricane Irma, making some popular tourist places impossible to visit today.
22. Village Square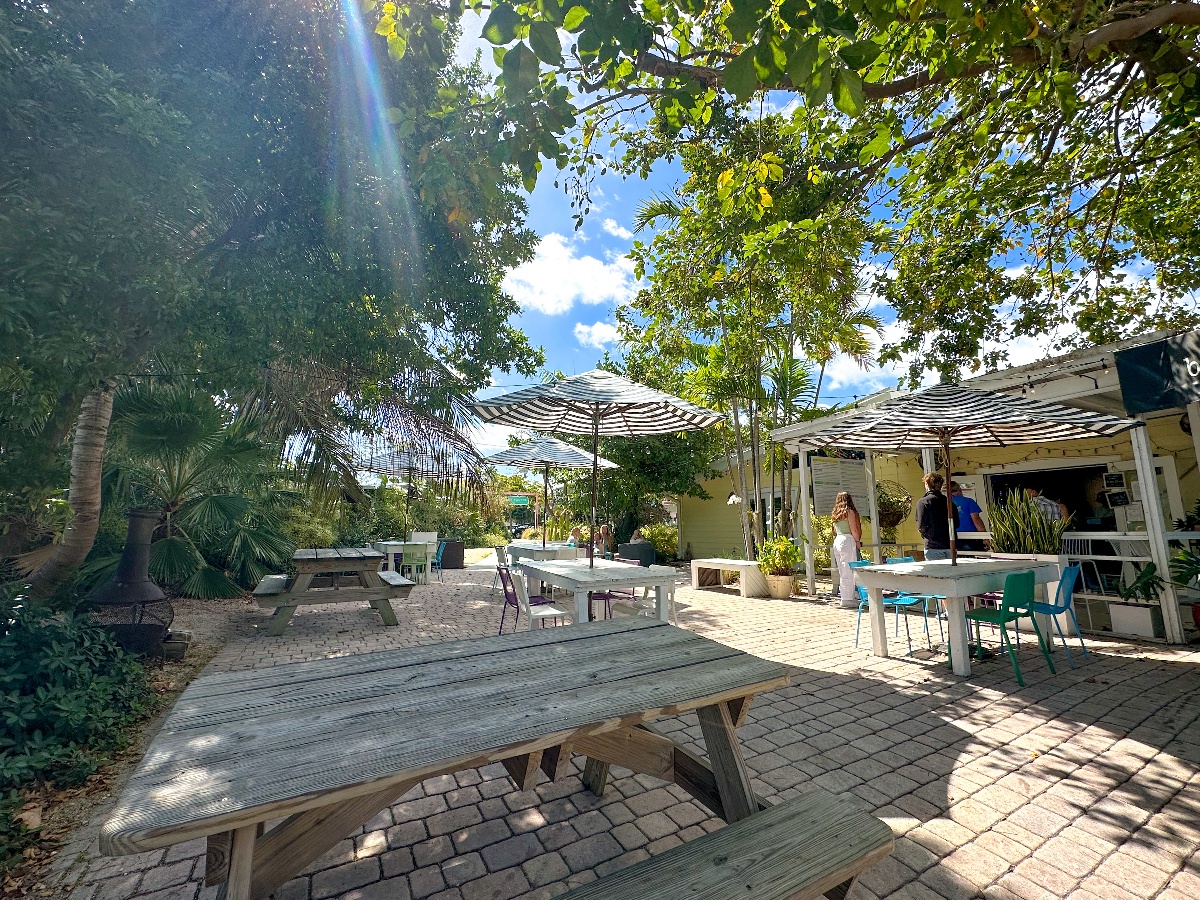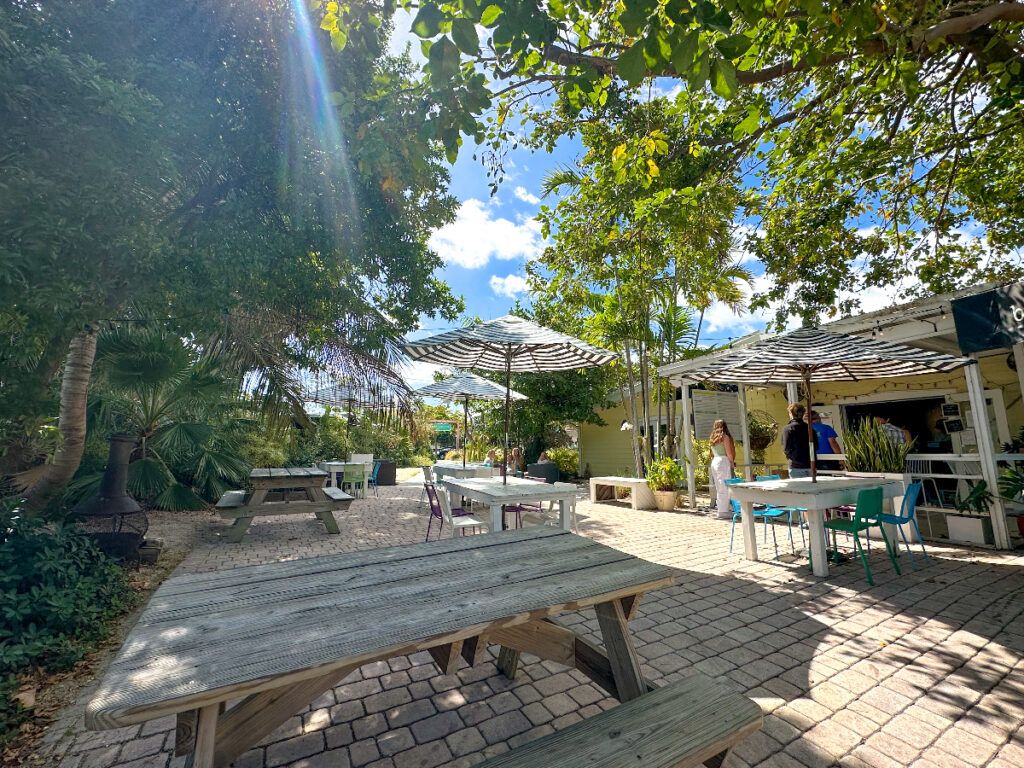 Islamorada has a small Village Square, which was started by a group of locals on a mission to shape their hometown. There is a small coffee shop, a juice bar, a boutique shop, an art gallery, and a beautiful little tropical garden with shaded picnic tables. It's not on the water, but the next street over is, so there was a refreshing breeze when I went. It's the perfect place to relax or do some remote work while enjoying a cup of coffee.
***
I was so pleasantly surprised by these 22 things to do in Islamorada, Florida! What sights and activities would you like to see and do while you're here?