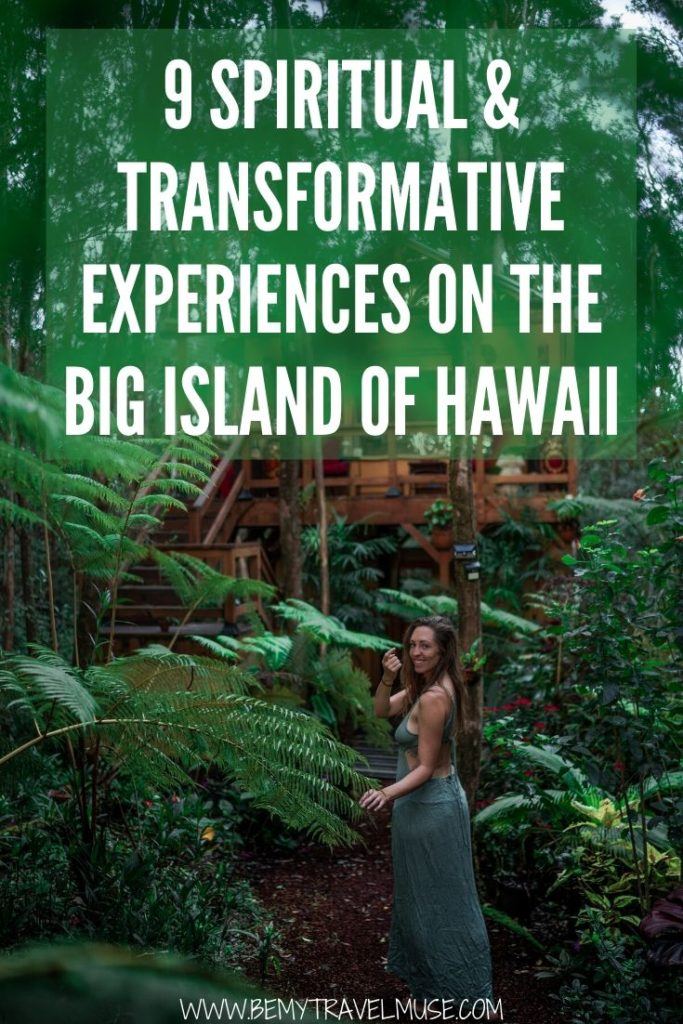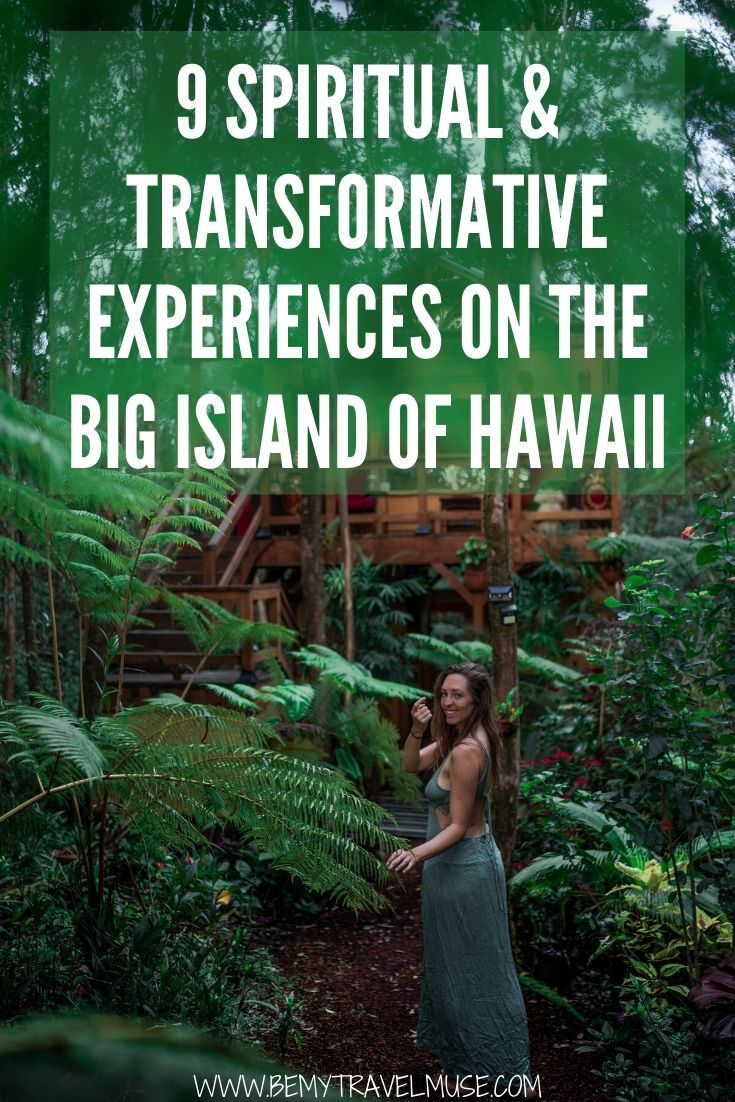 Hawaii is one of those places where everything just feels different. Maybe it's the island lifestyle that's extra relaxing, perhaps it's the presence of the Hawaiian goddess Pele, the great creatress and deity of fire and volcanoes. Some feel that the Earth's heart chakra resides in Hawaii. Regardless of what each person chooses to call it or how we experience it, the Big Island of Hawaii is a special, life-changing place. How can you get the most out of your visit to the island? The following are some amazing things to do while you're there to have an especially transformative experience:
Hawaii Volcanoes National Park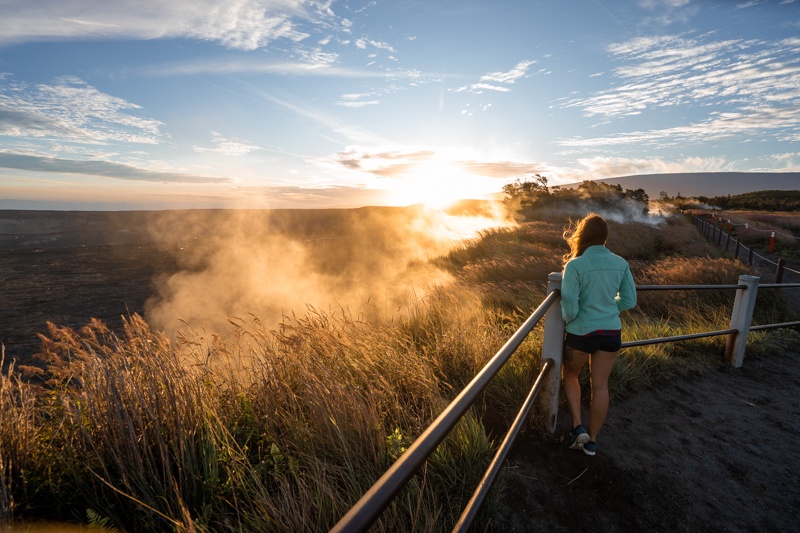 Four of the active volcanoes in Hawaii are on the Big Island, where Pele's power is still evident and unpredictable. Hawaii Volcanoes National Park is the perfect place to feel connected to Mother Nature and go on hikes all around the park. If you get a clear night, you can watch the sunset turn into an epic star-gazing opportunity.
Pu'u Loa Petroglyphs
To get the most out of Hawaii, explore the cultural significance of each island.
On the southeast coast of the Big Island, a centuries-old cultural site sits within Hawaii Volcanoes National Park. The Pu'u Loa Petroglyphs make up Hawaii's largest field of petroglyphs, consisting of more than 23,000 etchings in the hardened lava that also make it the biggest concentration of rock art in all of the Hawaiian Islands. The petroglyphs are believed to have recorded events that took place, geographical trails and movement around the island. Pu'u Loa can be interpreted to mean "hill of long life," and legend has it that important rituals were once conducted here in order to ensure long life for a newborn child. This site is a sacred and irreplaceable piece of Hawaiian history. Simply marvel in the hundreds of years of history and find some peace out in the open.
Oasis Reset & Renew Retreat
This six-day retreat in Hilo combines elements like yoga, sound healing, herbal medicine, massage and breathwork to create a rejuvenating and healing experience. The retreat provides three organic, vegetarian, whole-food-focused meals each day to help reset your health and nourish the body. Other activities include island excursions, hiking, self-worth workshops and more. You even get to spend the six days "glamping" in cool pyramid-shaped lodgings. Read more about this experience here!
Stay in an Eco-Lodge in Volcano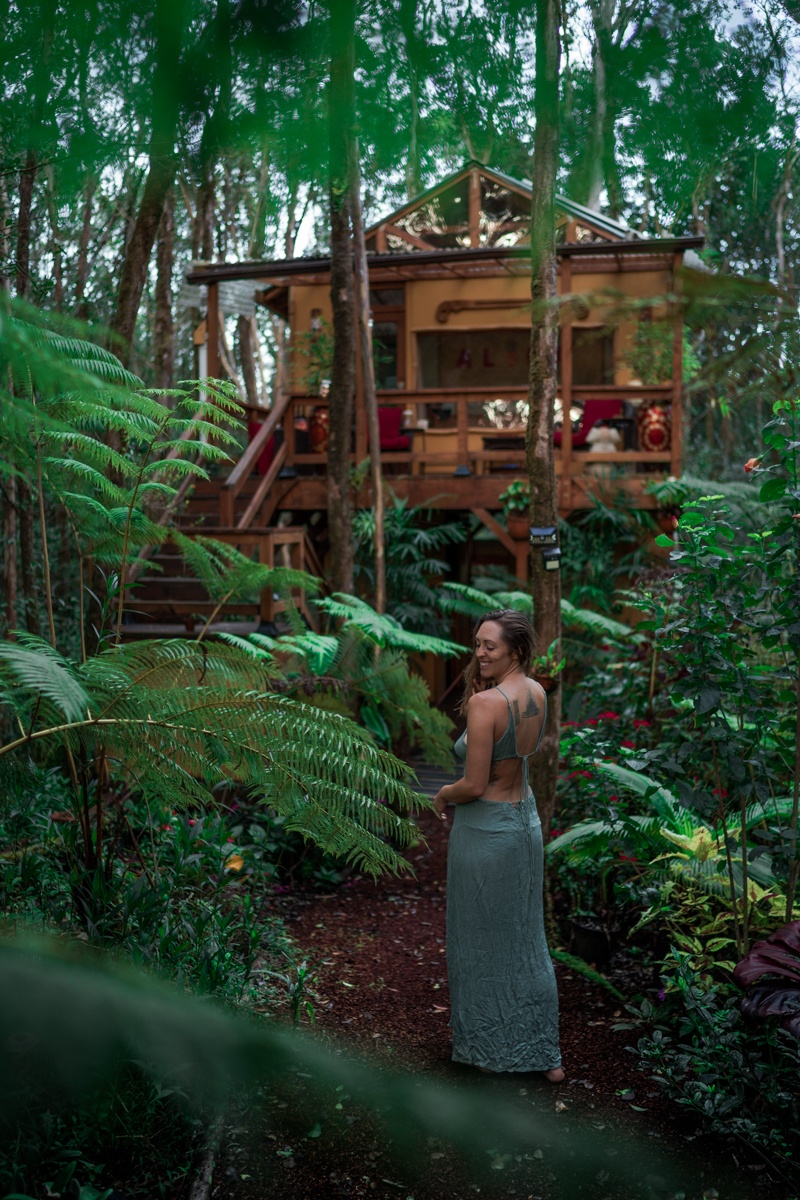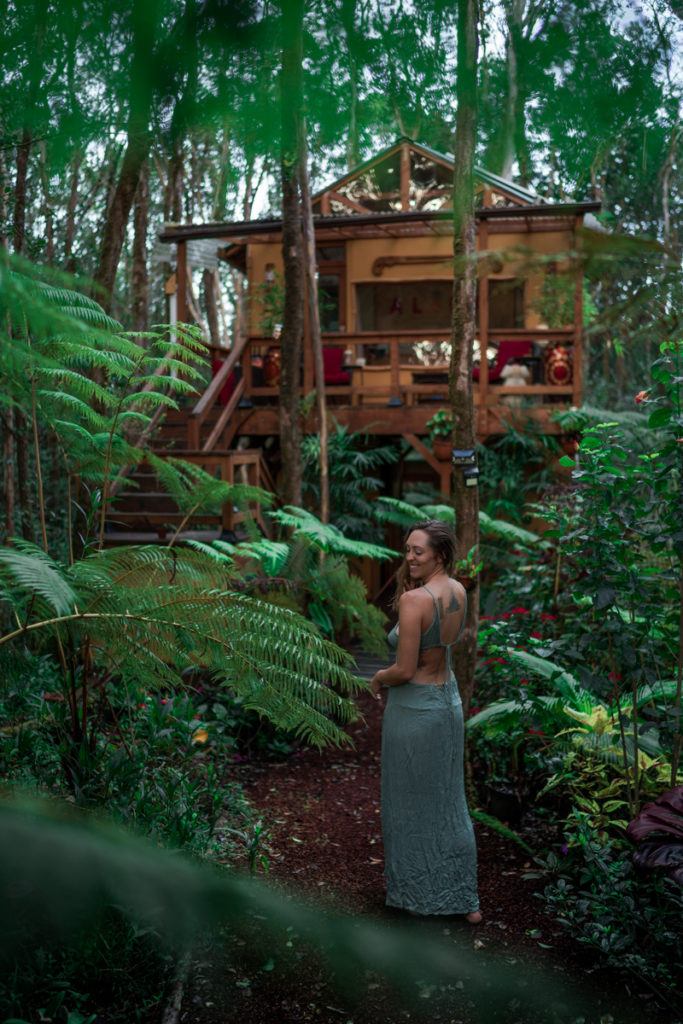 The town of Volcano is just 10 minutes from Volcanoes National Park, yet thanks to the way it's situated and its elevation, it's less likely to experience lava flow than much of the rest of the island; plus, it's high enough that there are fewer mosquitoes around. The best part, however, is the abundance of off the grid, solar-powered and rain catchment-serviced eco-lodges and treehouses available there. It's my favorite place in Hawaii (original name for "the Big Island") to stay and close to my favorite coast. Read more about Hilo and why I love it so much on Alamo's Scenic Route.
Puuhonua o Honaunau National Historic Park
Twenty miles south of Kailua-Kona, the Puuhonua o Honaunau National Historic Park protects a site which holds significant historical and cultural importance for Native Hawaiians (the word, "puuhonua" translates to, "place of refuge"). Visitors can see a 965-foot-long stone wall which was built over 400 years ago; nearby is a mausoleum that once housed the bones of 23 Hawaiian chiefs, which are believed to have given the site significant spiritual power, or "mana". Though the bones were removed in the 19th century, the site still has a strong energy and is sacred to the Hawaiian people. Visit the area to feel the powerful energy for yourself.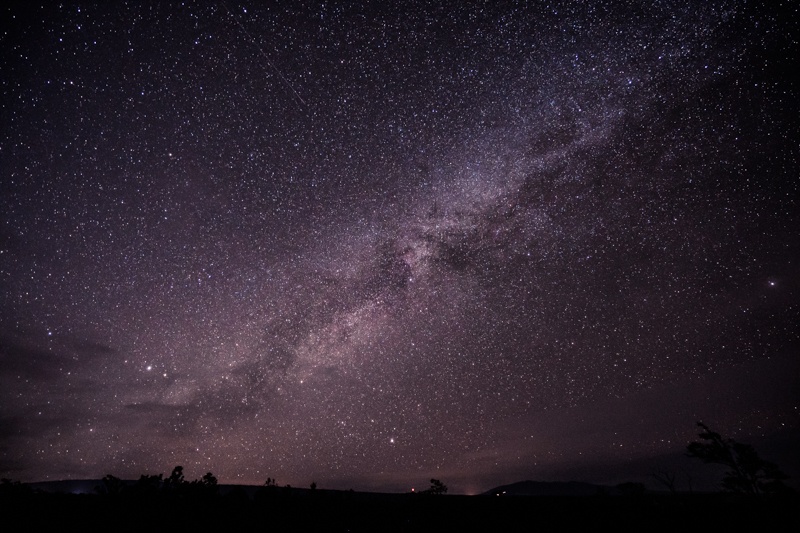 Hawaii Island Retreat
On the North Kohala Coast, 50 acres of gardens, groves and valleys await you at Hawaii Island Retreat, a green boutique hotel. Not only does the eco-friendly property provide beautiful lodgings and organic cuisine, but also countless spa and yoga packages for guests to choose from in customizing their stays. Packages like "Yoga in Hawaii," "Signature Spa Vacation" and "Return to Self," are just a few of the options. On the property, guests will find an ocean-view yoga studio, an infinity pool, open-air dining, and suites, yurts, and bungalows. Alongside yoga and massage, Hawaii Island Retreat offers wellness classes ranging from chakra meditation and visualization to tai chi, hula and hypnotherapy. This could be just what you need to have a perfectly restorative experience in Hawaii.
Puukohola Heiau National Historic Site
In the late 1700s, the Hawaiian King Kamehameha the Great set out to build a temple (or "heiau") on the northwestern coast of the Big Island. Puukohola hill became the location of this infamous temple, one which was to be dedicated to the gods in order to help Kamehameha unite the Hawaiian Islands. When he later accomplished this, he brought an end to centuries of warfare and established a peaceful Hawaiian kingdom. Kamehameha's men laid the stones for the temple by hand, so the temple's ability to stand for more than 200 years is simply remarkable, but more important is its role as a sacred place of worship for Native Hawaiians.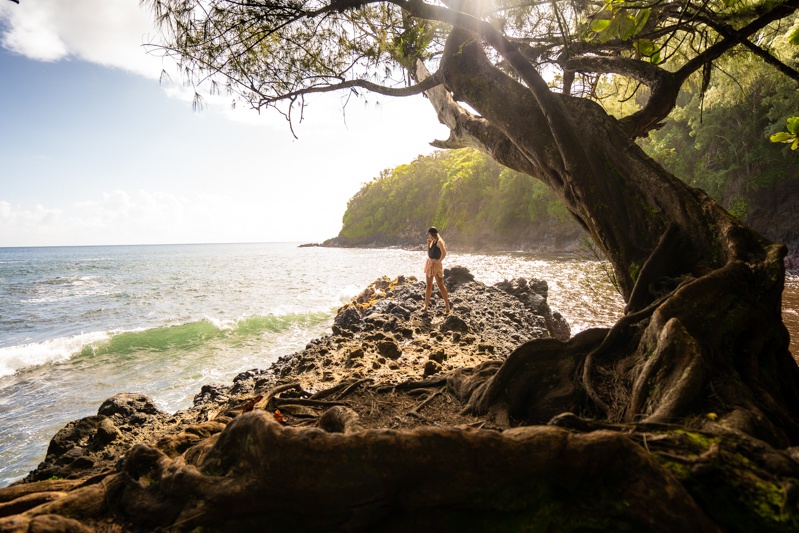 Kalani Retreat
Kalani is an educational permaculture retreat center which was established in 1975 to "connect participants with a richer sense of body-mind-spirit through communion with nature and to inspire all participants to become aloha ambassadors supportive of healthful, sustainable gardening and community living." The property hosts group and individual retreats which focus on "blissful growth experiences" like healing bodywork, yoga, nature immersion, fresh local cuisine and other unique activities like hula, weaving and plant healing. The holistic, comprehensive approach to wellbeing at Kalani would make a fantastic experience for anyone seeking spirituality or transformation on the Big Island.
Swim with Wild Dolphins, and/or Night Manta Ray & Black Water Dive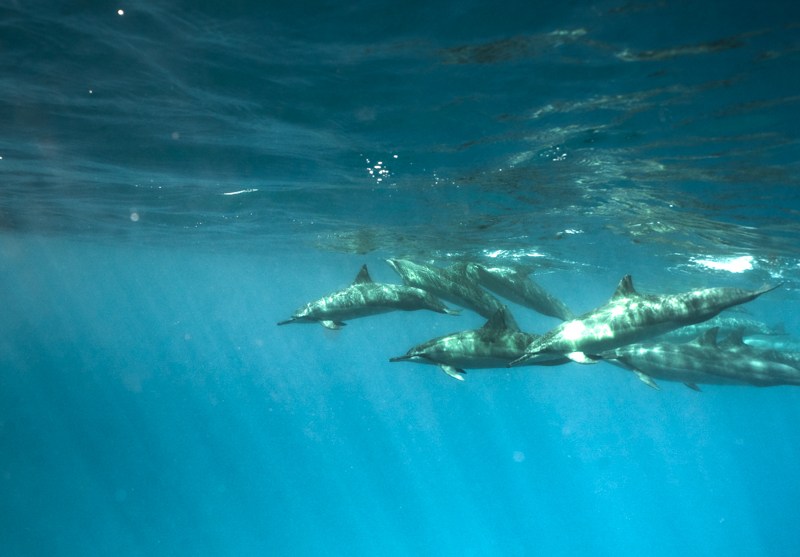 I went with SunLight on Water to swim with wild dolphins on the Kona coast, which was life-changing, as swimming with beautiful oceanic creatures often is for me. The company also offers a unique experience out to swim with manta rays. The late-night manta ray & black water dive duo offers close encounters with the massive rays as well as a front-row seat to the massive nightly ocean migration (called diurnal vertical migration) where countless deep sea creatures swim up from the bottom of the ocean to feed at the surface. These are creatures that most people will never see, but the Big Island's unique topography allows for easy access. Seeing such unique creatures up close — ones which few people will ever get the opportunity to witness — is awe-inspiring. 
Update 2022: Swimming with Hawaii's spinner dolphins is now banned.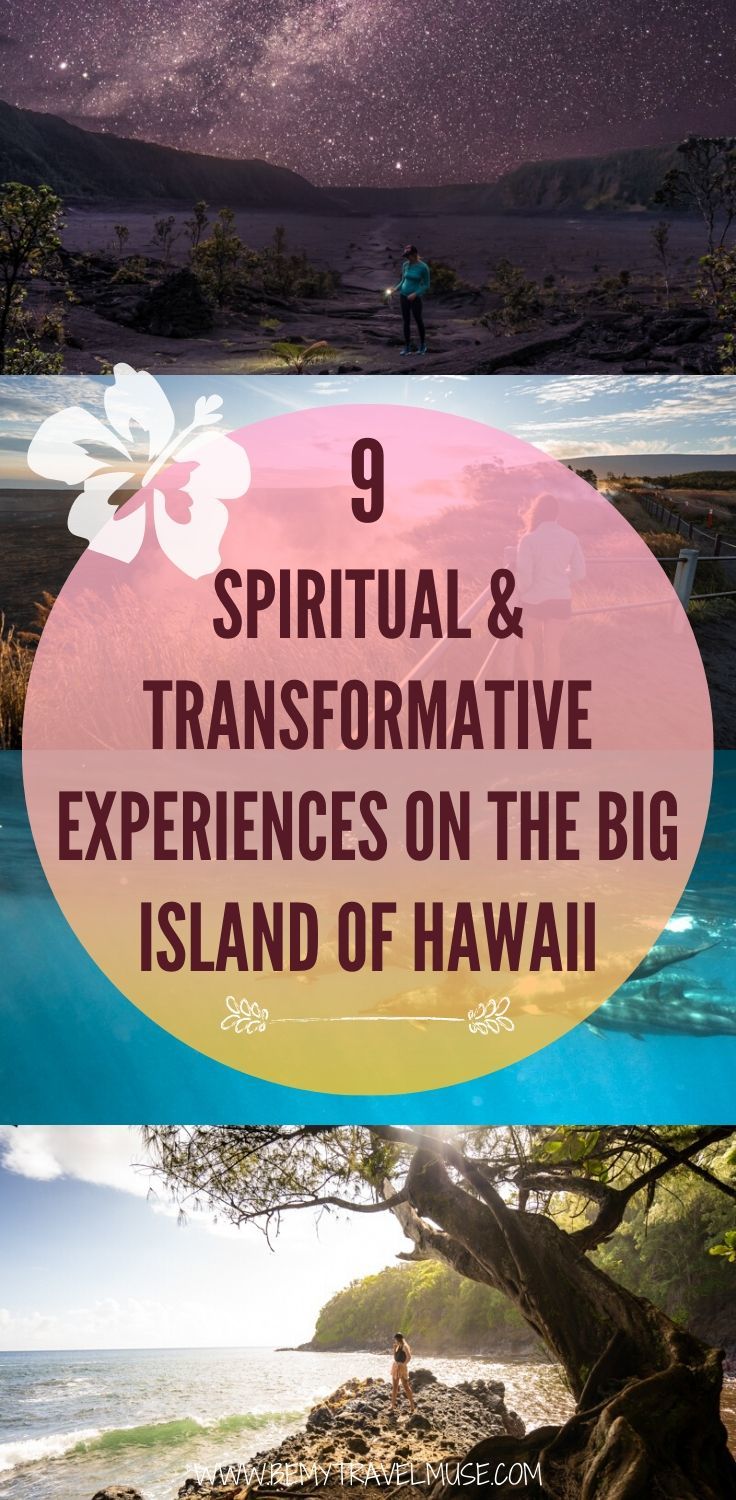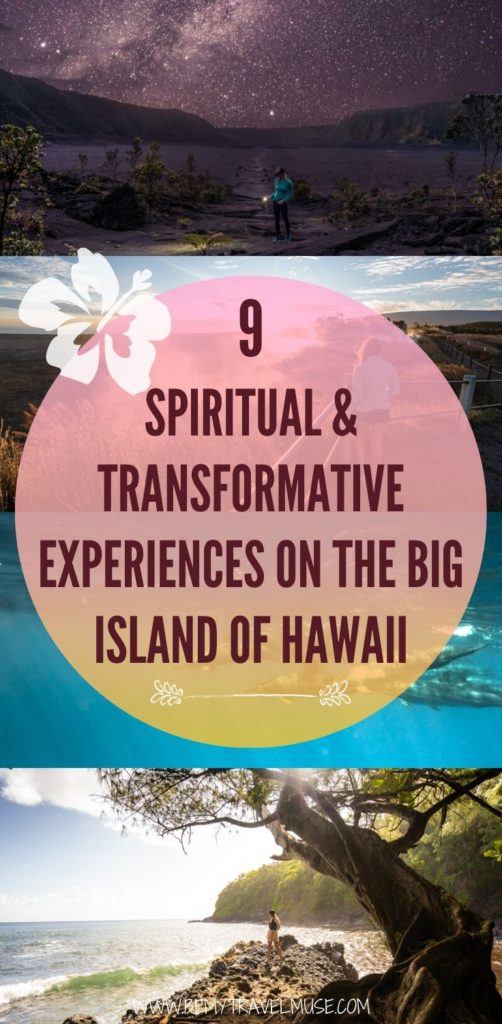 While a chilled-out beach vacation is always on the docket for island visits, the Big Island of Hawaii offers so much more. The sheer size, the wildness of it and the abundance of nature and activities offer the kind of adventure travel opportunities that few places can. I hope this post gets you started on a fantastic Hawaiian adventure.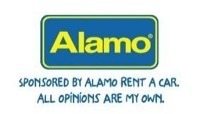 *This post was brought to you in collaboration with Alamo Rent A Car, whom I've partnered with in 2020 to bring you epic adventures. All love for the Big Island is my own.