In a world where most of us spend our time in big cities and suburbs, skies that are dark enough to see the dazzling Milky Way can be hard to come by. Speaking from personal experience, it wasn't until adulthood that I saw it without light pollution, and I couldn't believe my eyes.
It's not always easy to find skies that are dark enough for optimal star gazing, but around Big Bend and Fort Davis, dark skies are in abundance. They say everything is bigger in Texas, and standing underneath the dazzling Milky Way, you just might find yourself starting to believe it, too.
Plan Your Trip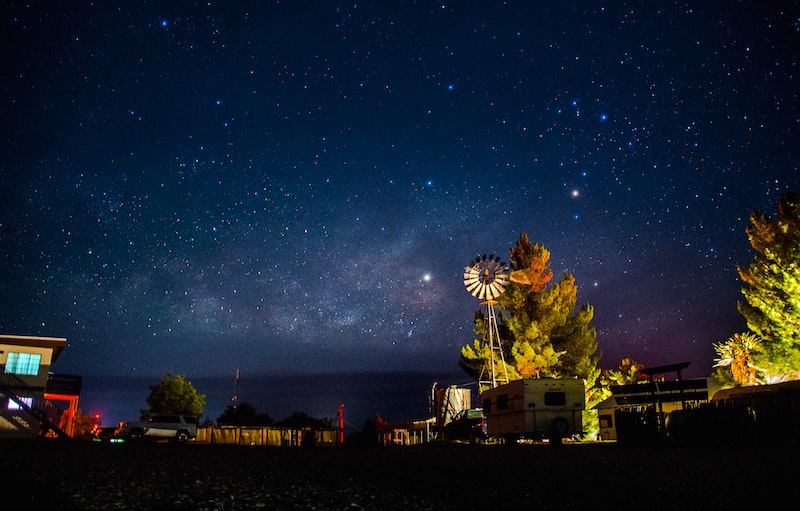 Naturally the most important thing about viewing the Milky Way and stars in general is having a dark sky. Just because you're in a designated dark sky area doesn't mean the sky is always going to be dark – you need to the moon to be out of the picture, too. During a full moon, the light pollution is equivalent to standing in the middle of a big city!
When planning my stargazing trips, I always look at the moon phases first. There's only about a week to a week and a half that is truly ideal for stargazing. You'll want to consider the moon phase as well as the moon rise and set times when you make your choice. The best possible time is during a new moon in the summer months to see that famous Milky Way core, which is visible between October and March, and at its most easily visible in the summer months. But you can see plenty of stars, including the Milky Way, during the winter, too.
Although I love stargazing at any time of year, my absolute favorite time is during the Perseids meteor shower in August. During the peak night, plan on seeing potentially hundreds of shooting stars. Not every year gives us the perfect moon phase to view the display, but when mother nature is in our favor, it is truly the best stargazing you can hope for! Book your campsite well ahead of time, because trust me, there are other star nerds like me in the know!
Finding the Milky Way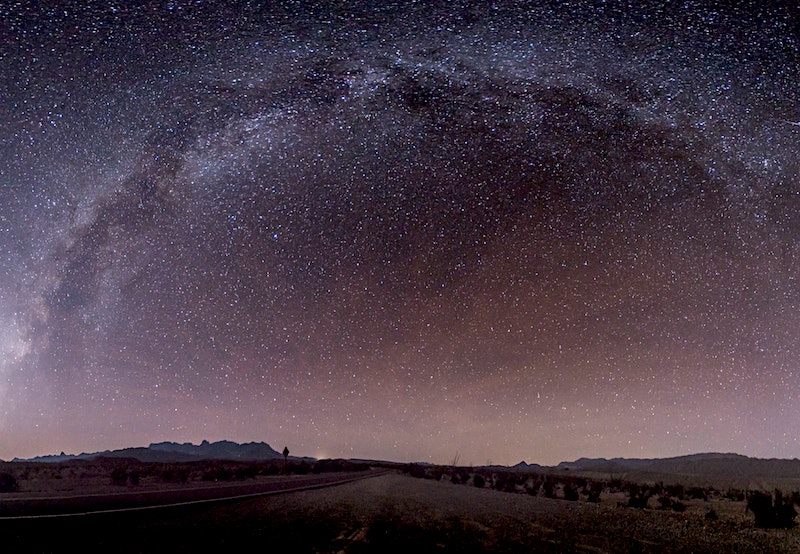 The Milky Way tends to be in a slightly different part of the sky depending on the time of year. Around winter solstice, it will usually materialize right after the setting sun in the western sky during a new moon. Near the summer solstice, it will be more in the southwestern sky. It will be harder to catch if planning your trip outside of the week before or just after a new moon due to the Earth's rotation, which is of course ever-changing.
To make spotting the Milky Way easier, I like to use the Starwalk 2 app. It tells you exactly where the Milky Way will be and when, and is usable off-line, which is essential since most dark sky reserves are in the middle of nowhere! It can also tell you which constellations you're looking at, and when there are major celestial events, like meteor showers, to look out for.
All of this might sound a bit complicated, but just simplify it by aiming for a new moon and you'll be in business.
Great Spots to View
The area around Big Bend National Park is poised to be the largest dark sky reserve in the world! Thanks to collaboration from several surrounding areas, it could be larger than the 18 current dark sky reserves combined, at over 9.8 million square acres, if its application is approved.
Plus, you've got the dark skies combined with dryness and typically cloudless conditions, making for a reliably stellar stargazing experience. Here are some great spots to take it all in:
Big Bend Ranch State Park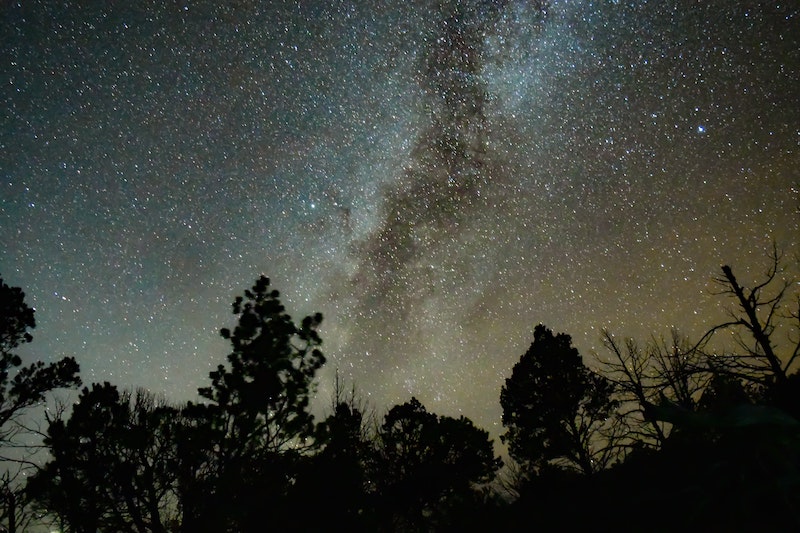 Although Big Bend National Park might be the more famous name, the Big Bend Ranch State Park right next-door is a great playground for stargazing, too. The International Dark-Sky Association designated Big Bend Ranch State Park a gold tier Dark Sky Park in 2018.
The River Road (highway 170) is known as one of the most scenic drives in the US. I recommend beginning this drive in the afternoon so that you get to enjoy the sunset in the park as well. Dom Rock is a wonderful place to take it in, and would be a great spot for star-gazing above the Rio Grande as well.
For Milky Way viewing and photography, I personally love to have something interesting in my foreground, and the Hoodoos also fit the bill. Find out more about Big Bend Ranch's star gazing here.
Big Bend National Park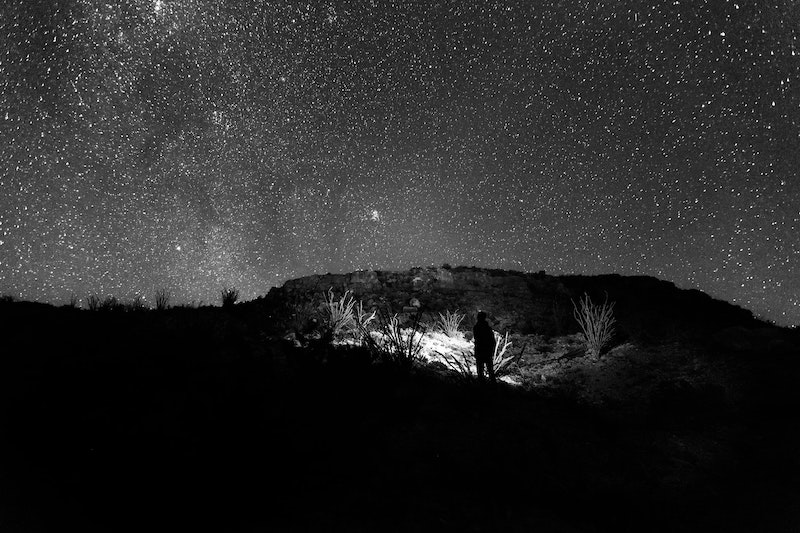 Big Bend National Park is full of amazing stargazing opportunities. All you really have to do is look up!
That said, for the astrophotographers out there, and those who want to see the Milky Way behind some of the park's most famous features, I recommend taking a drive along the Ross Maxwell scenic drive. You'll get to see the Sotol Vista, The Mule's Ears, and the Santa Elena Canyon, all of which can be great foregrounds for the stars.
If you happen to be visiting in December, you may be able to see the Milky Way cutting through The Windows, one of the park's most famous features, in the western sky. Venture deeper into the Chisos basin for more unique rock formations to photograph against.
Another favorite is the balanced rock. The trail is short and fairly easy with a climb at the end to the rock. The sunrise views are incredible here, too. Be forewarned the road is dirt leading to this trail, and I found it best to park off the road and hike in the last half mile.
It's also worth just taking a drive through the park and (safely) pulling off when inspiration strikes. The photo above was taken near the Panther Junction. Consider checking out the Hoodoos nearby as well.
Finally, for the backpackers out there, the South Rim trail offers camping along the rim (provided you have a backcountry permit) and would provide great star gazing opportunities, especially closer to the spring and summer when the Milky Way moves more south. It's a 12-mile hike, but for the stars, sunset, and sunrise, I'd say it's worth it!
Fort Davis and the McDonald Observatory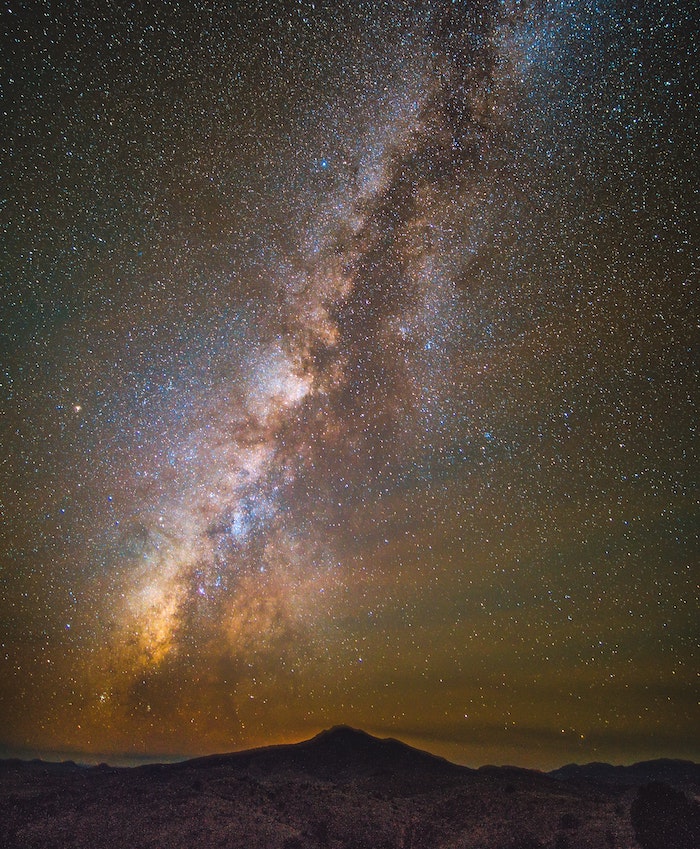 You've got to get to Big Bend somehow, so why not make a stop in Fort Davis? It's a charming town that's about halfway between Big Bend and El Paso with dark skies and a few things worth seeing.
I loved the Fort Davis Mountains State Park. The view is incredible, especially from the skyline drive. There's a gorgeous overlook, as well as a few old brick buildings that make for interesting foreground. You can camp in the park, and there's also hotel accommodation, both in the park and 10 minutes away in town.
While there, try to align your trip with one of the star parties offered by the McDonald Observatory. This will give you an opportunity for a closer look through their telescopes at some of the stars and constellations that you've been admiring from Big Bend.
Although there is no bad time to visit the Big Bend area and the daytime is wonderful there, too, there's something truly special about being able to see stars in such a dark sky. If you've never had this experience before, bring a blanket, something to keep you warm, and prepare to be amazed.
Pin me for later: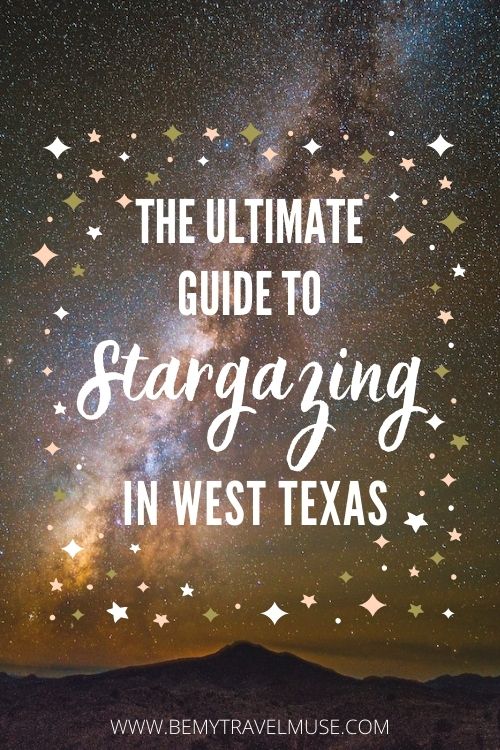 *This post was brought to you in collaboration with Travel Texas. All suggestions and opinions are my own.