This post was written by Nicole Edwards, a solo-sailing freelance writer for BMTM.
Marathon, the heart of the Florida Keys, is located halfway between Key Largo and Key West and comprises about 13 islands. The city is small enough that one can explore almost everything on a bike and is a great destination if you love the water.
I fell in love with Marathon for its friendly and inviting people; family-oriented attractions, such as its beaches, nature centers, snorkeling, and museums; beautiful waters; and laid-back atmosphere. Depending on when you visit, you'll also likely experience one of the annual festivals, like the Pigeon Key Art Festival, the 7 Mile Bridge Run, the Battle in the Bay Dragon Boat Festival, the Seafood Festival, or the Florida Keys Celtic Festival. There's so much to do here!
Read on for my top 29 recommendations:
Beaches
1. Coco Plum Beach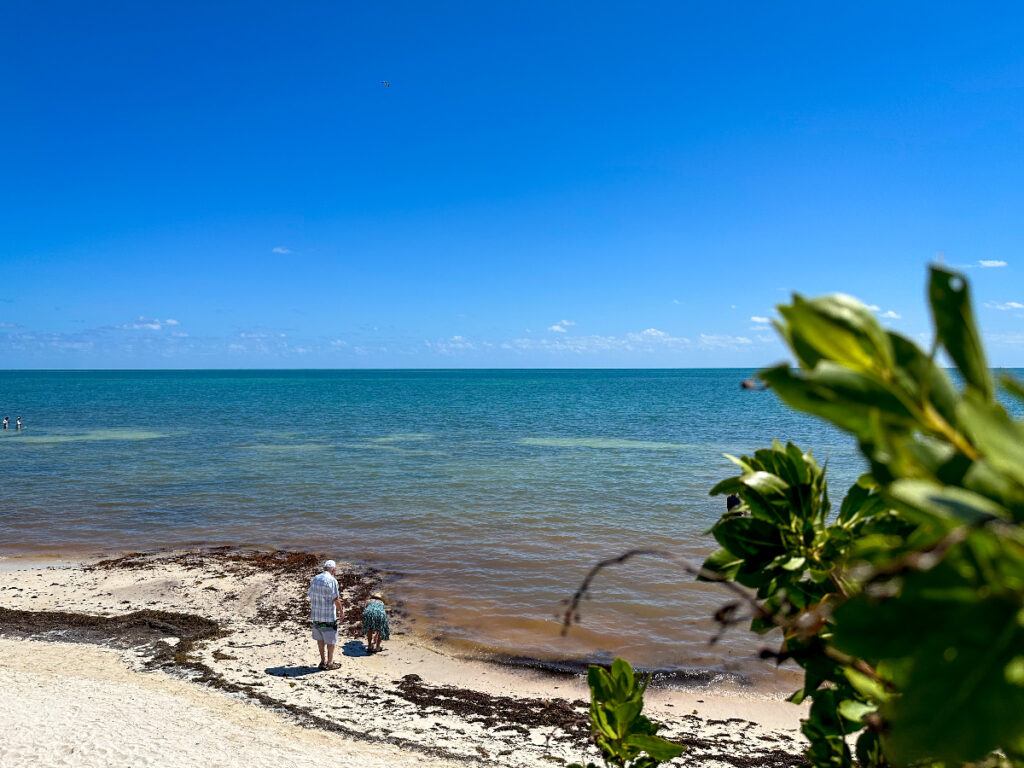 Coco Plum is a peaceful walking beach facing the Atlantic Ocean. There were only a few other people enjoying the sun and sparkling view when I visited — but lots of seashells! There are also public restrooms and picnic tables.
There is no designated swim area, but the sand shelf extends rather far out, making it easy to wade and fish. It's also a turtle nesting beach (April through October), so be conscientious of any flagged areas!
I had a hard time finding the beach because my Apple maps brought me to the private entrance rather than the public access area. I ended up asking some nice ladies for directions and they pointed me the right way and said to keep following the road signs. Eventually I saw a sign for Coco Plum Beach marking the public access on the right. It's about half a mile down the road from the private access area.
2. Sombrero Beach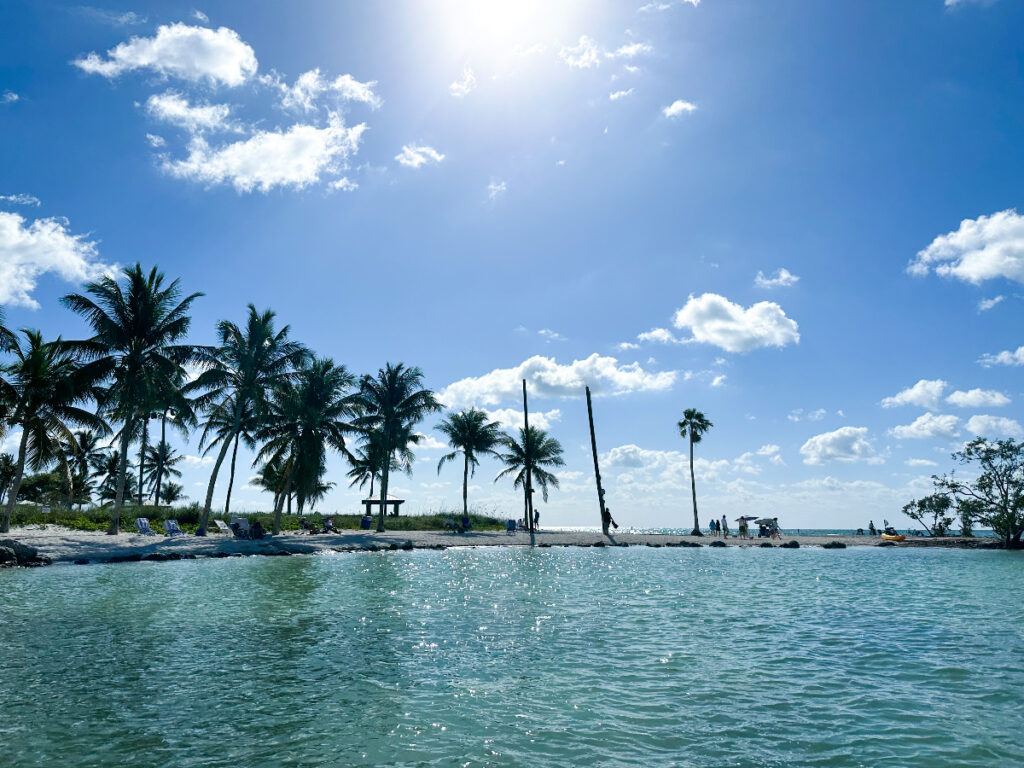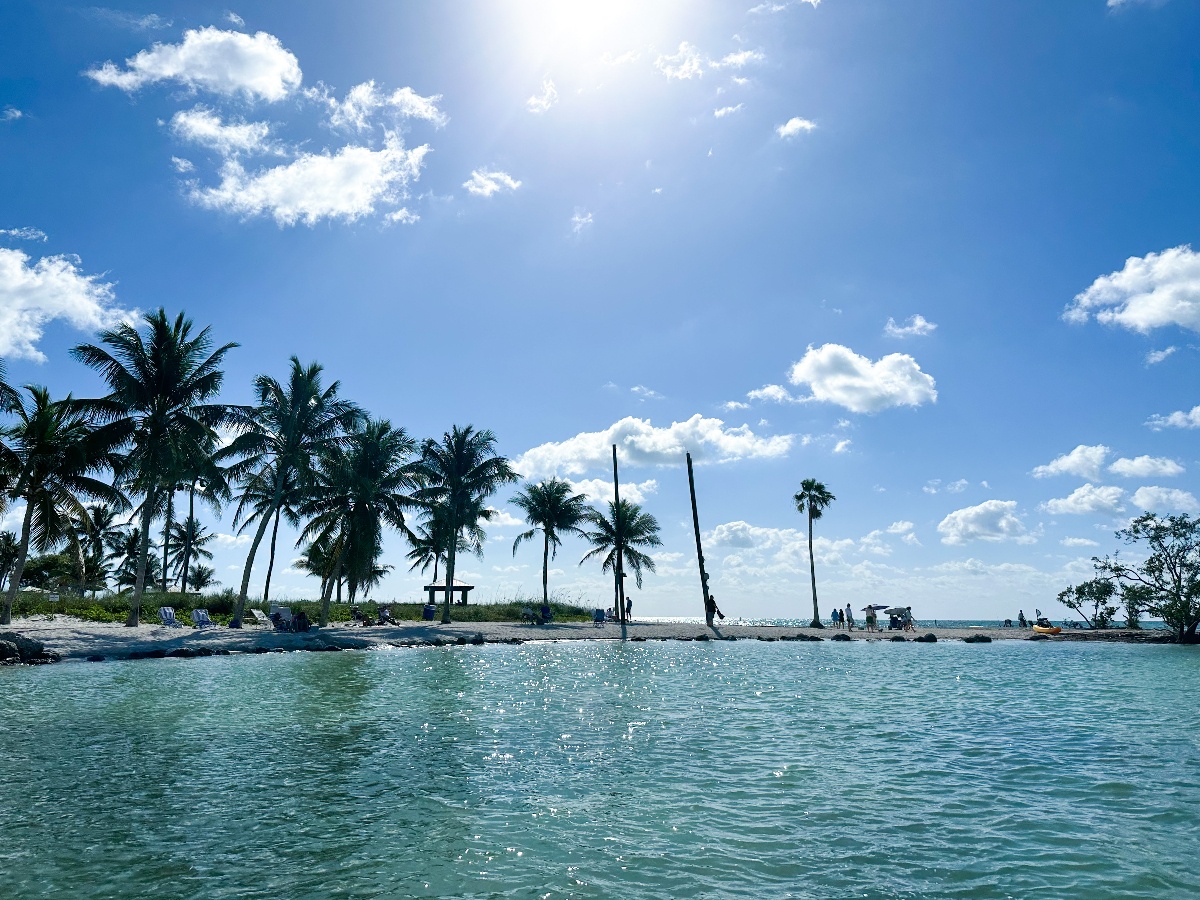 This wrap-around shoreline has views of Sister Creek and the Atlantic Ocean. Sombrero is a small beach but very popular, because it's so centrally located, so it gets busy fast.
There are bathrooms, volleyball courts, picnic pavilions, a designated swim area, snorkeling, a dock, and a kayak launch. If you bring a kayak, be sure to paddle out to Gilligan's Island (see below). (This kayak is a little pricey, but I love it for its portability, stability, and lightness.)
3. Gilligan's Island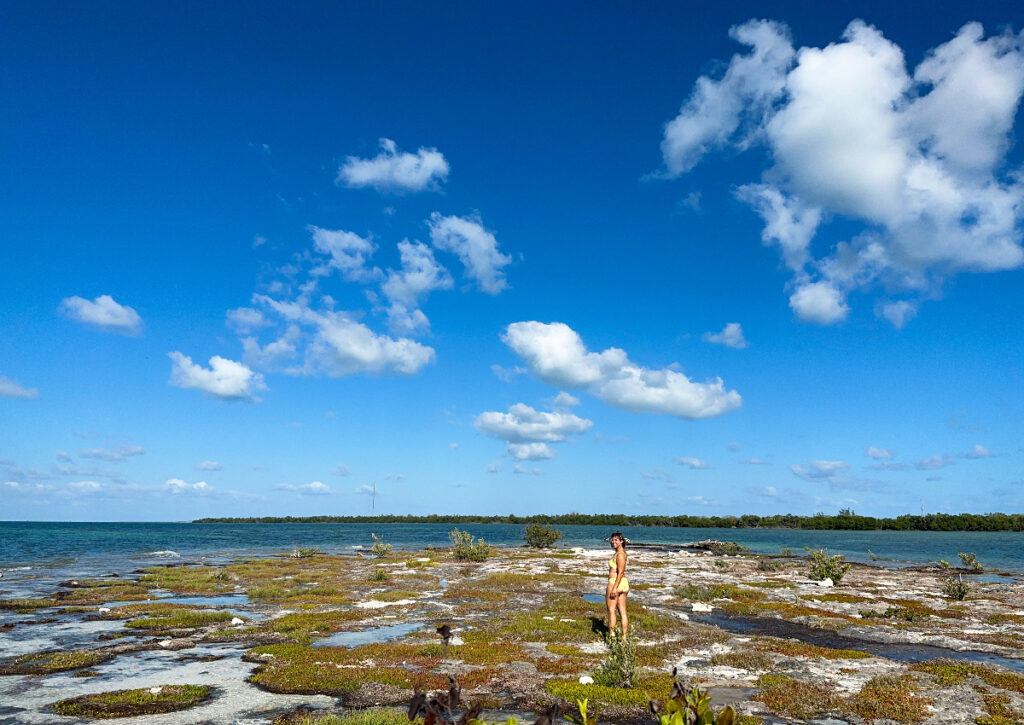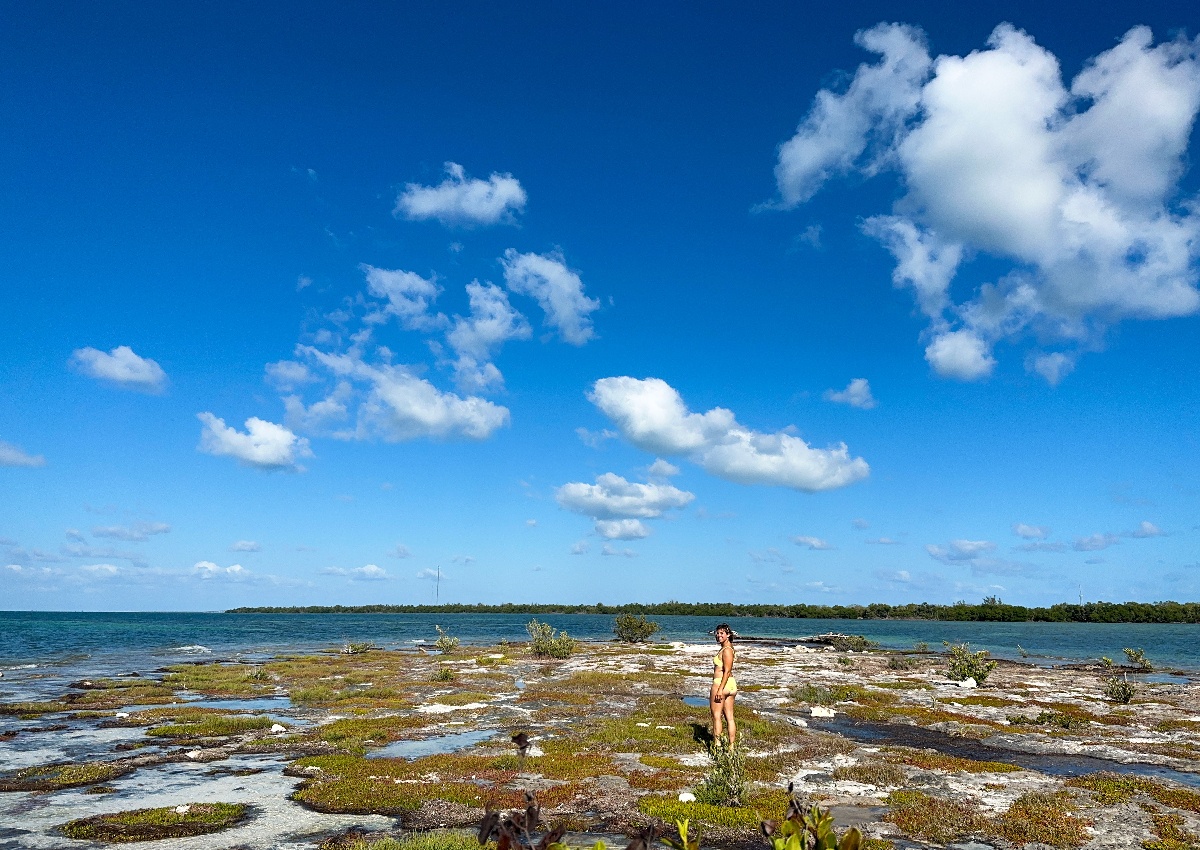 This rocky island about a quarter mile from Sombrero Beach is only accessible by boat. While Sombrero was packed full of people, I had Gilligan's Island (which is not on the map) all to myself, and it was so lovely, though I recommend wearing sandals, as the rocks are sharp! While I was exploring the tidal pools, I found and rescued an injured bird and brought it to the Marathon Wild Bird Center (discussed below).
4. Beach at Curry Hammock State Park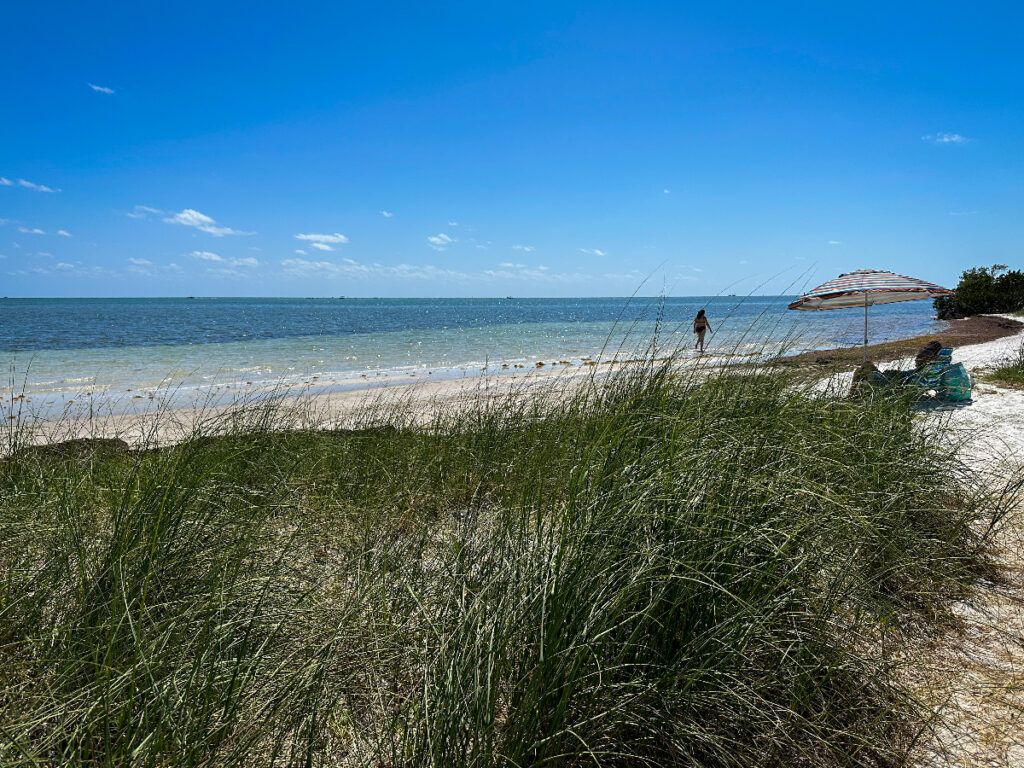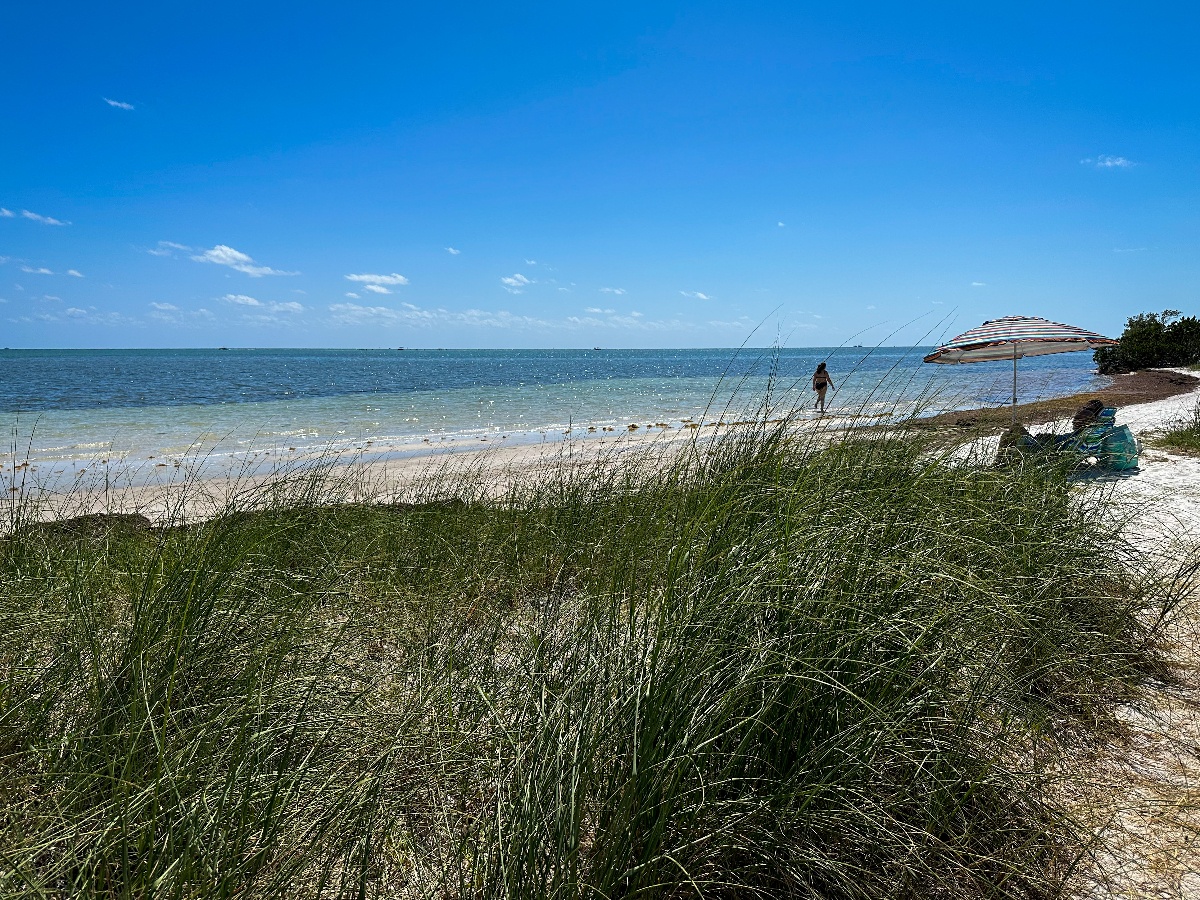 This is a very long stretch of soft, sandy shoreline with wispy grass blowing in the breeze. It's a dynamic beach, with trails through the dunes, which are bookended by a driftwood forest and a small lawn with trees and a picnic table.
There is an entrance fee to the park, which supports the preservation of the largest piece of undeveloped land between Big Pine Key and Key Largo. The park also has RV and tent camping.
5. Crane Point Museum and Nature Center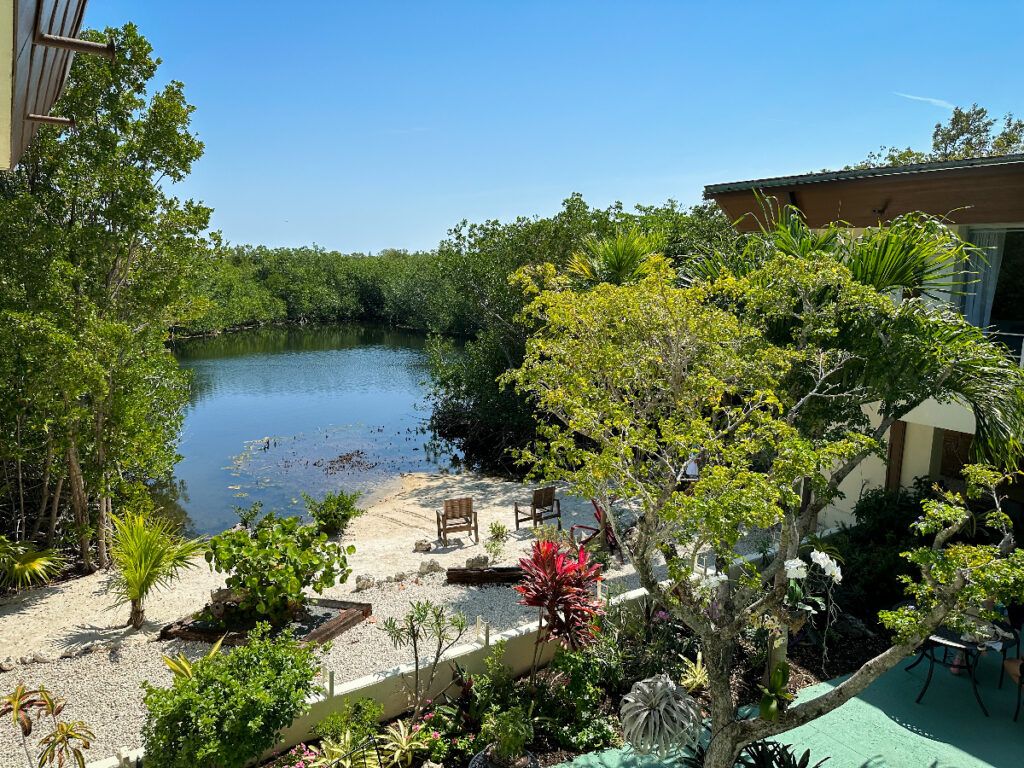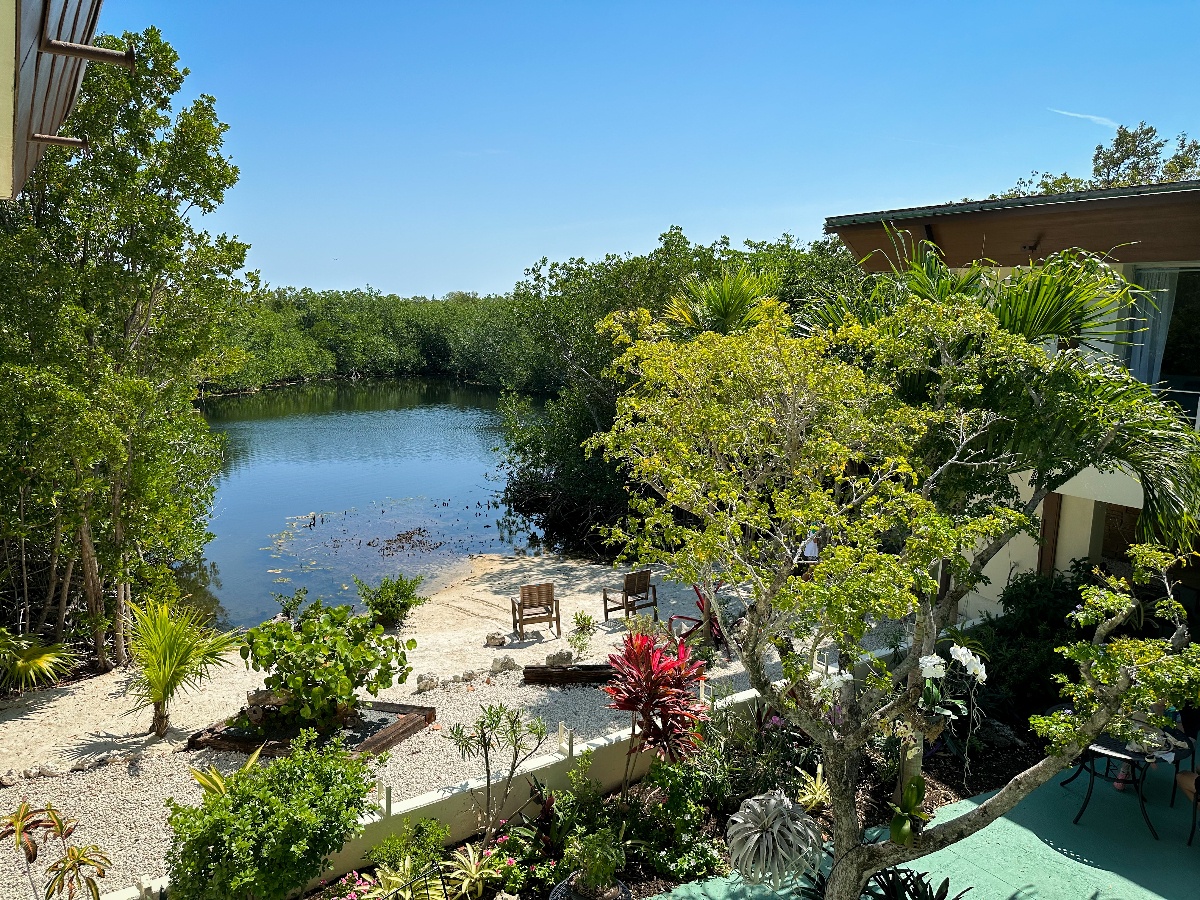 The Crane Point Hammock Museum and Nature Trails nature center protects some of the last remaining thatch palm hammocks in the world (thus called because they were great for thatched roofs). The center also protects Adderley House, a traditional home where a Bahamian pioneer lived over a hundred years ago. There is also a museum, walking trails, a butterfly conservatory, a wild bird center, and geocaching! (More on some of those below.)
If you go on the golf cart/trolley tour (included in the $15 admission fee) — which is very informative about the plants, the history of the people who lived on this land, and why the nature center exists today — you can also go inside Crane House where the Cranes lived (see below). I went on the tour and really enjoyed learning about the history and mission of the center and the plants in front of me. Plus I met several other vacationers. It was scheduled to run 90 minutes, but the tour guide went a bit over the time allotment. I also spent some time in the butterfly garden and trails before the tour so I'd plan on spending at least two hours here.
6. Butterfly Conservatory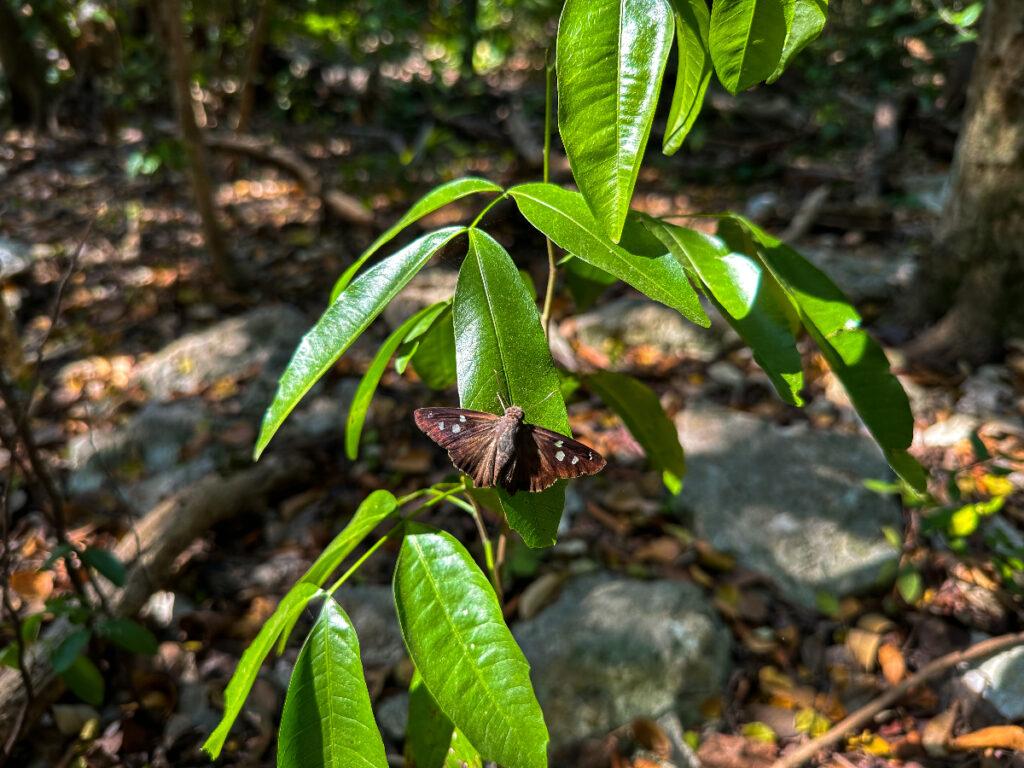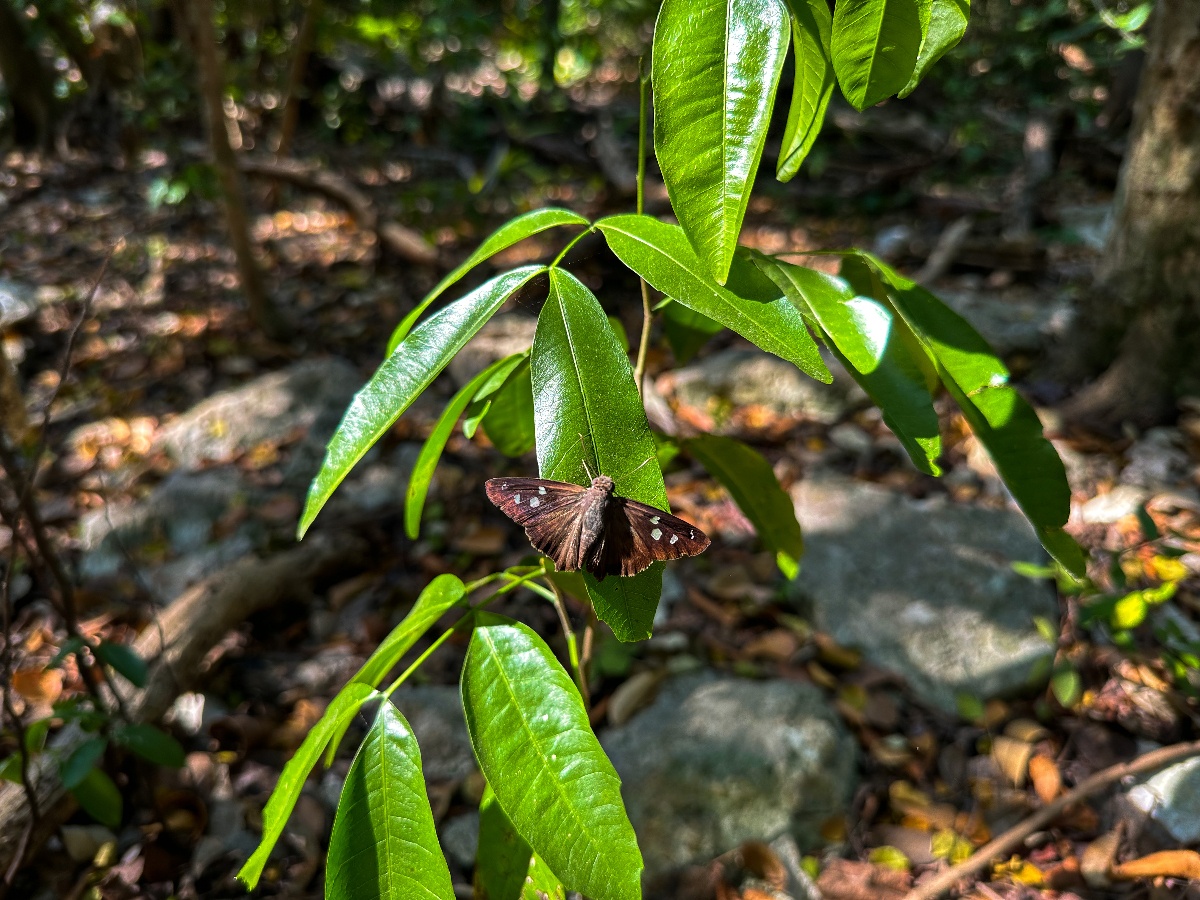 While I waited for the 11am golf cart/trolley tour to start, I explored the butterfly conservatory. Before Hurricane Irma, the meadow had over 100 species of butterflies. Most have yet to find their way back, but still, plenty of butterflies flitted across my path — just not 100 different species.
7. Nature Trail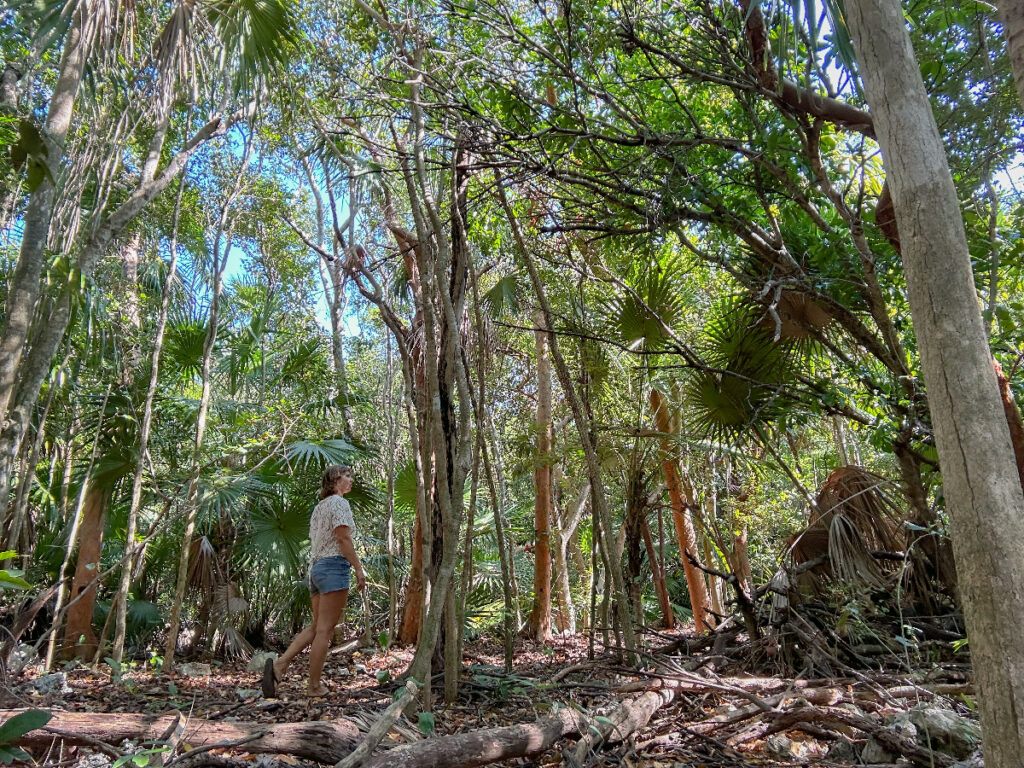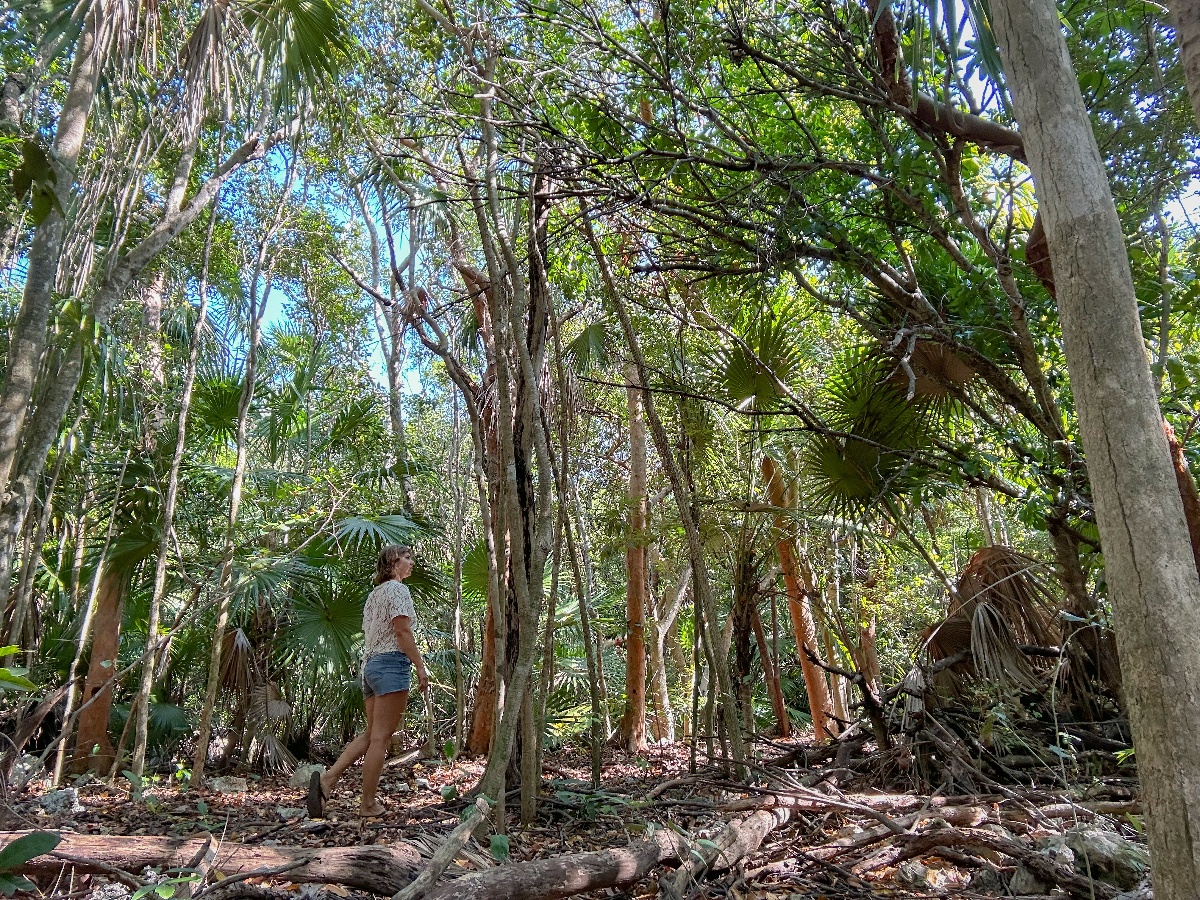 It was so peaceful to walk along winding narrow trails and listen to the sound of the rustling thatch palms (one of the 13 species of plants found only in the Florida Keys). Even on the tour, we got to step off the golf cart and cross several boardwalks to get to Crane Point, which overlooks Florida Bay. (Note: If you don't know what poisonwood trees look like, keep your hands in your pockets. I still have scars from a poisonwood rash.)
8. Crane House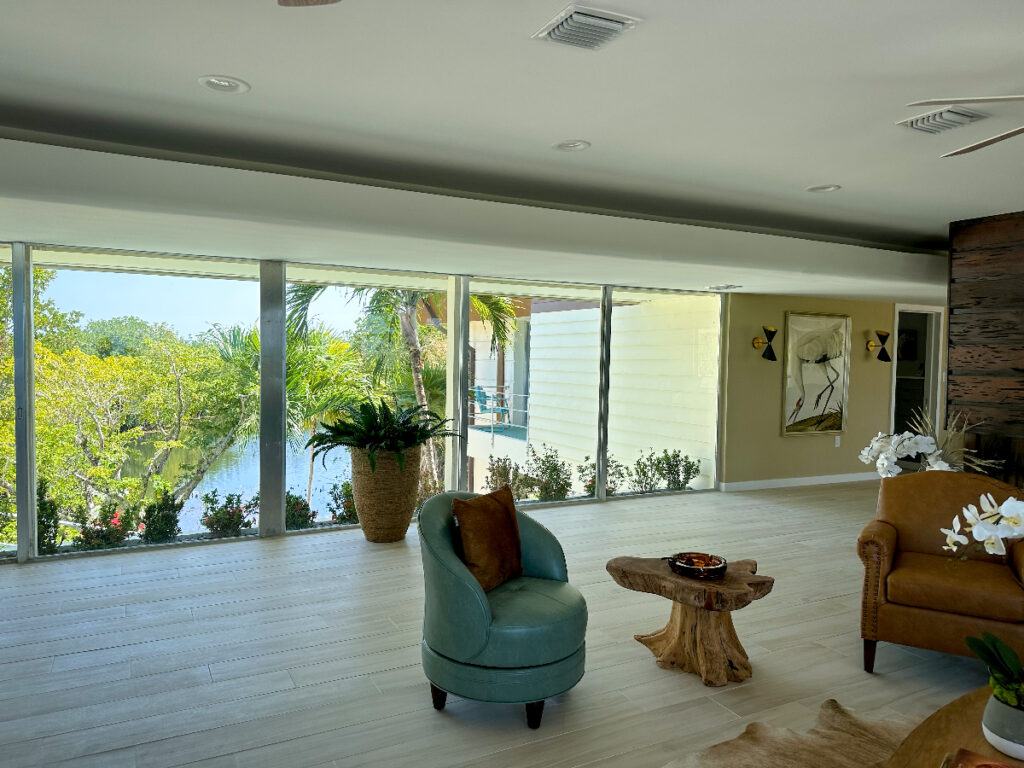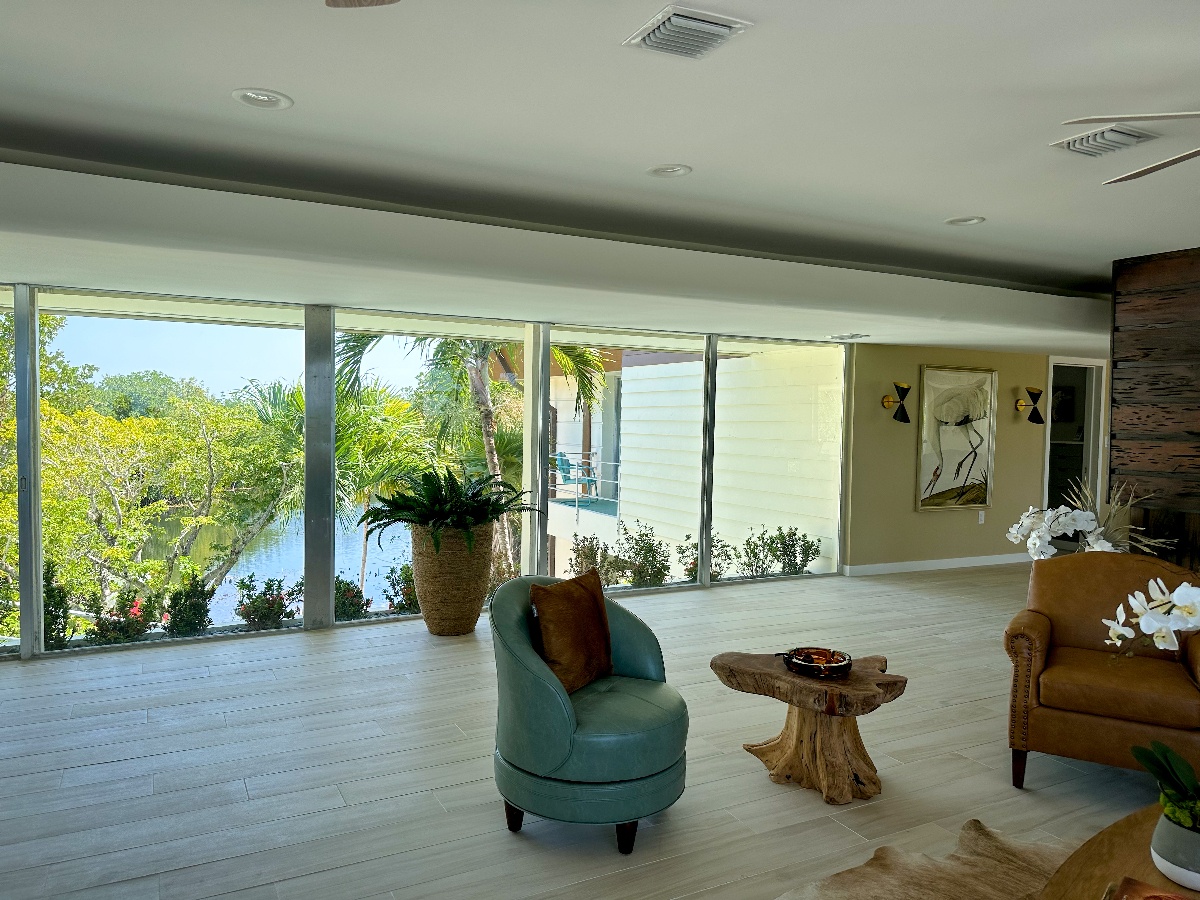 Crane House is a beautiful piece of architecture, with water views on both sides of the raised home. It was built by the Cranes, the people who strived to protect Marathon's last hardwood hammock. If you're into architecture, you'll recognize styles from the legendary Frank Lloyd Wright. You can only go inside if you go on the tour.
9. Marathon Wild Bird Center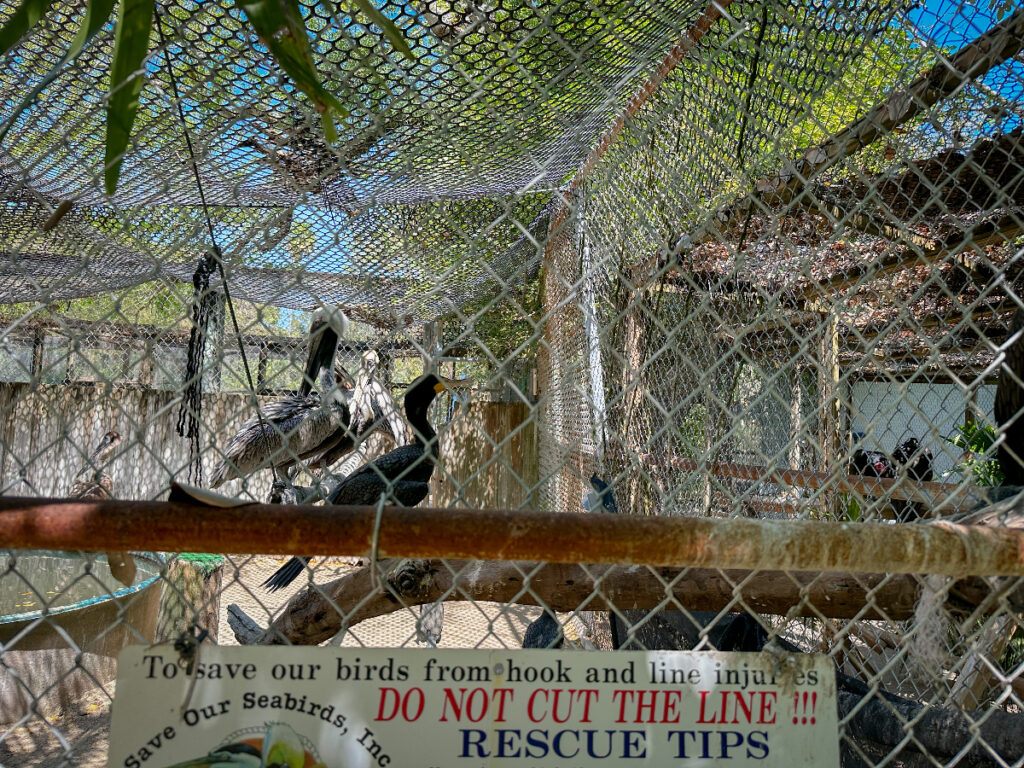 Though a separate entity, the Wild Bird Center is only accessible by going to the Crane Point Nature Center. I was shocked to read that it had taken in 159 birds since January 1 (I was there on March 8), and there was a container full of the materials that had been extracted from the birds (fishing line, nails, plastic bags, hooks…). But the birds seemed to be doing very well as they healed from their injuries, and I felt good about handing over the injured bird I'd found. (Note: Watch out for golden orb weavers (spiders) that hang in the supports of the wire walls where the birds live.)
10. Pigeon Key Foundation
The Pigeon Key Foundation protects Pigeon Key, which played an integral role in Henry Flagler's project of extending the railroad to Key West: it was where the workers lived. Today, you can take a trolley to the island and snorkel, go to the nature center, or just walk around. General admission is $25, or you can book a tour of the key here.
11. Turtle Hospital
The Turtle Hospital helps injured sea turtles and returns them to the wild. It is the world's first state-certified veterinary hospital just for sea turtles. While pollution and boats cause them a lot of ailments, the most common and only global disease that affects these wild animals is fibropapilloma, a debilitating tumor. The Turtle Hospital is working with universities to figure out the cause of this disease and effective cures. You can go on an educational tour, on which you'll get to see the hospital, visit the turtle patients, and watch an informational presentation.
12. Rent a Boat or Kayak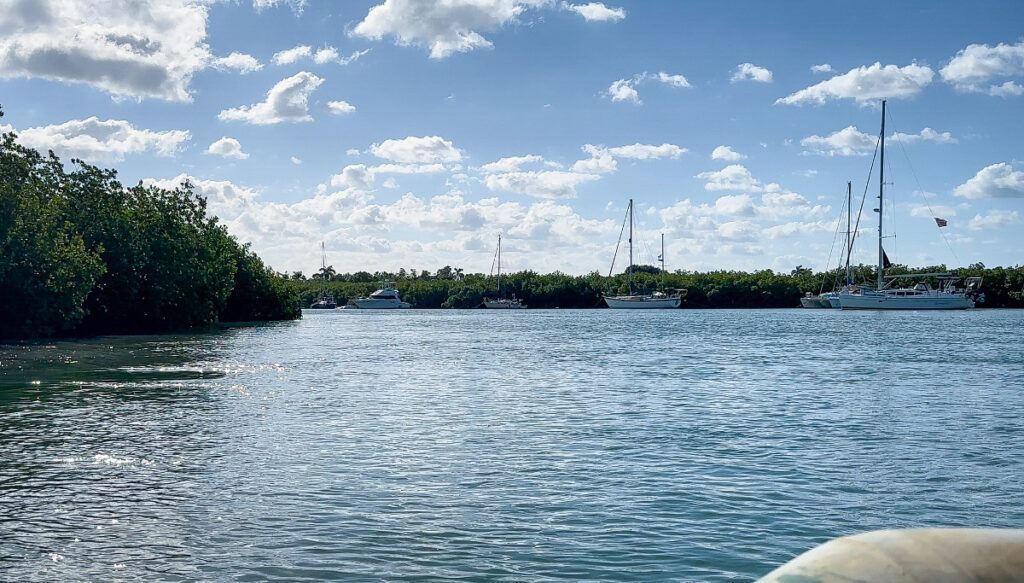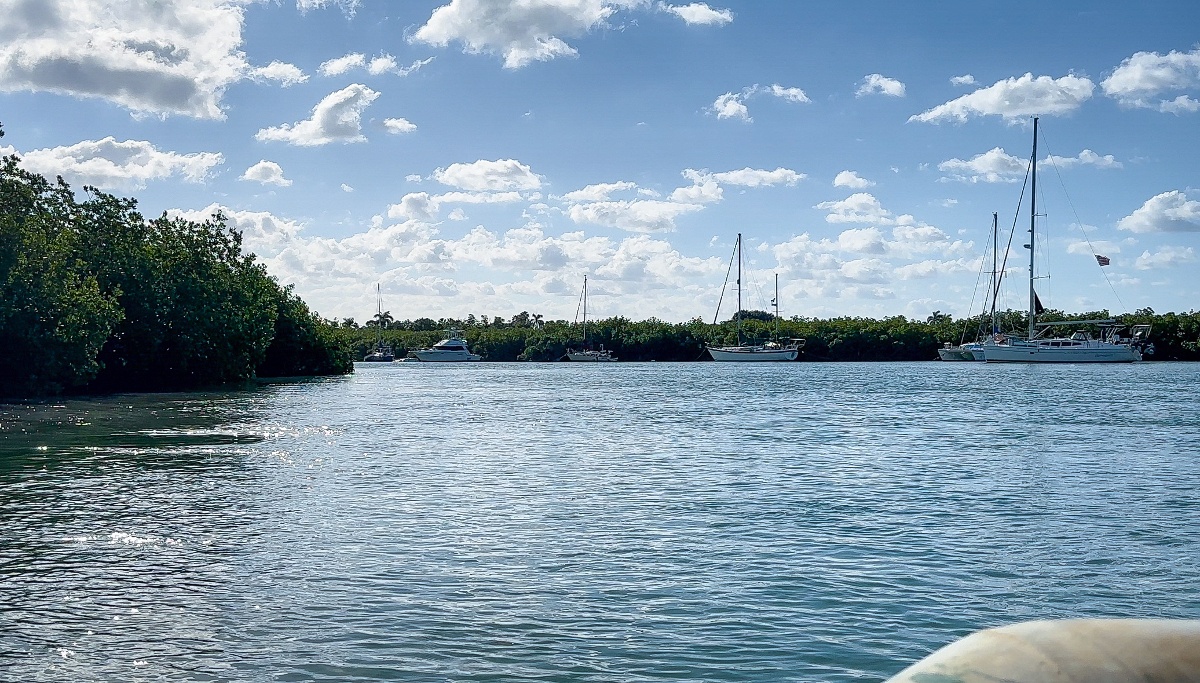 Marathon is a beautiful place to rent your own boat or kayak and go exploring. There are creeks and coves plus the Atlantic Ocean with marine wildlife and sandbars to visit!
If you do rent your own boat or have a kayak, I recommend checking out Sister Creek. You'll see a bunch of sailboats tied up to the mangroves, but you can also go fishing in the calm waters (here's a pretty cool saltwater travel rod).
The creek winds from the Atlantic Ocean to Boot Key Harbor, taking you from the anchorage to Sombrero Beach. If you time the current right, you can paddle with the water and cast a line or birdwatch along the way. I towed a kayak upcurrent with my dinghy (Sputterbug) and then slowly paddled back to get a closer look at wildlife.
Tours & Excursions
If renting your own boat isn't your thing, you can still experience Marathon's waters on a tour or excursion.
13. Dolphin and whale watching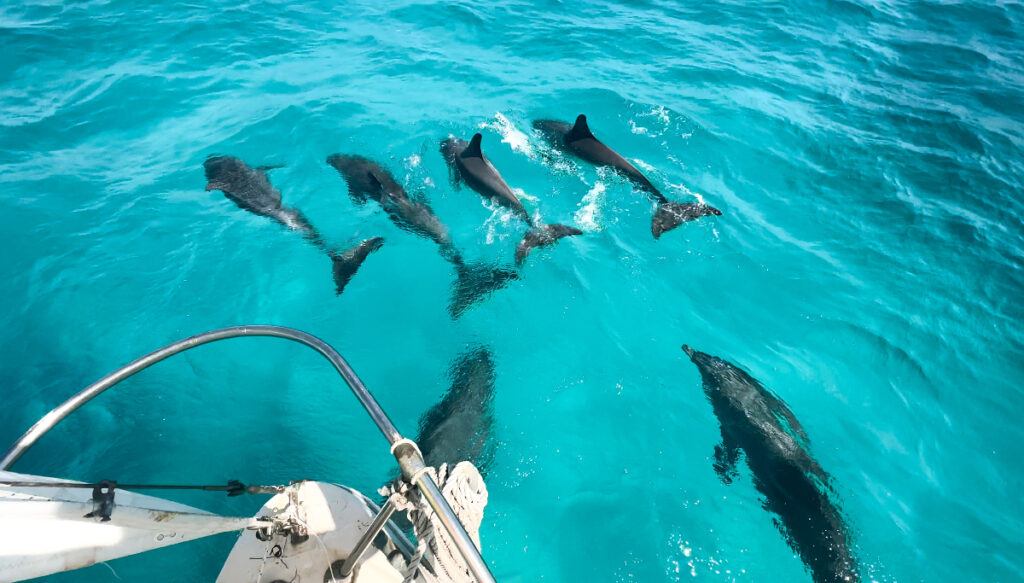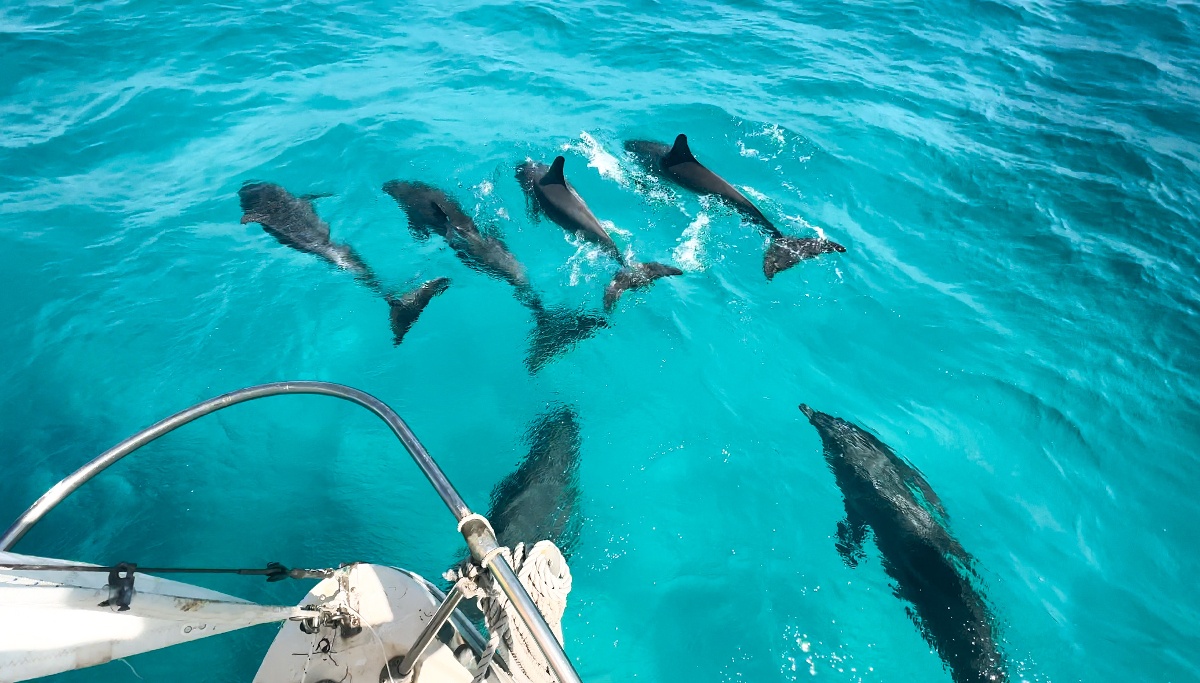 If you love the water and wildlife spotting, I highly recommend you get out on a boat! It never gets old to me when a dolphin comes to say hello and plays in Arta's (my sailboat) bow wake.
Here's where you can find a charter to spot dolphins and the endangered right whales (when they migrate here between December and March).
14. Off-shore fishing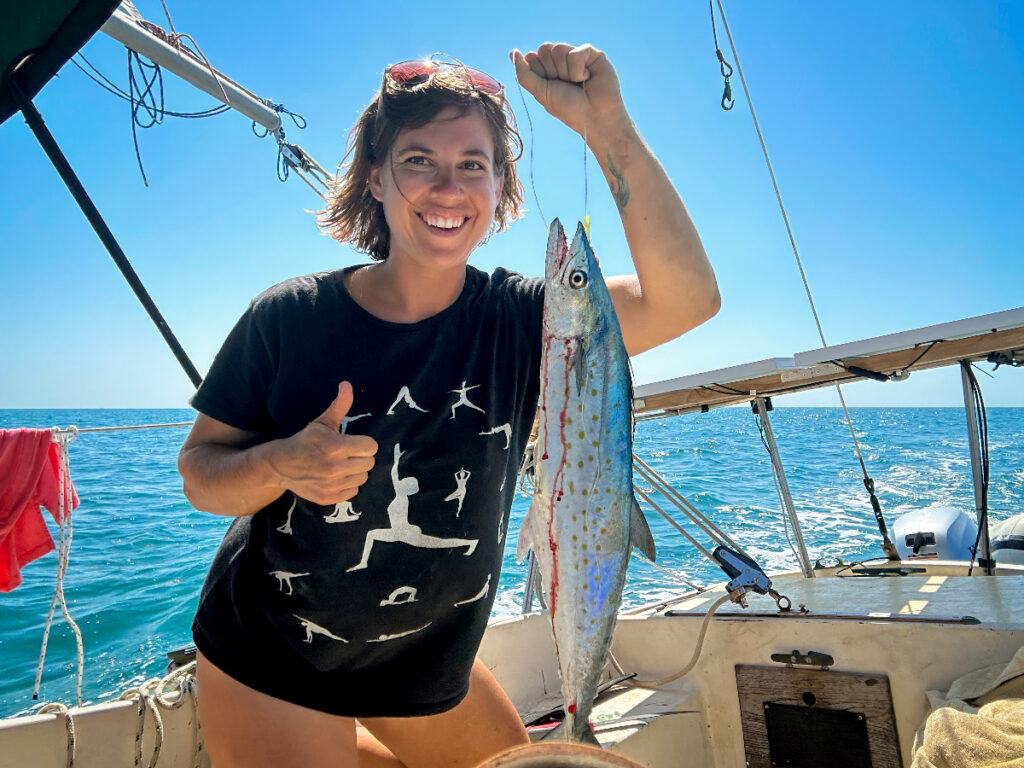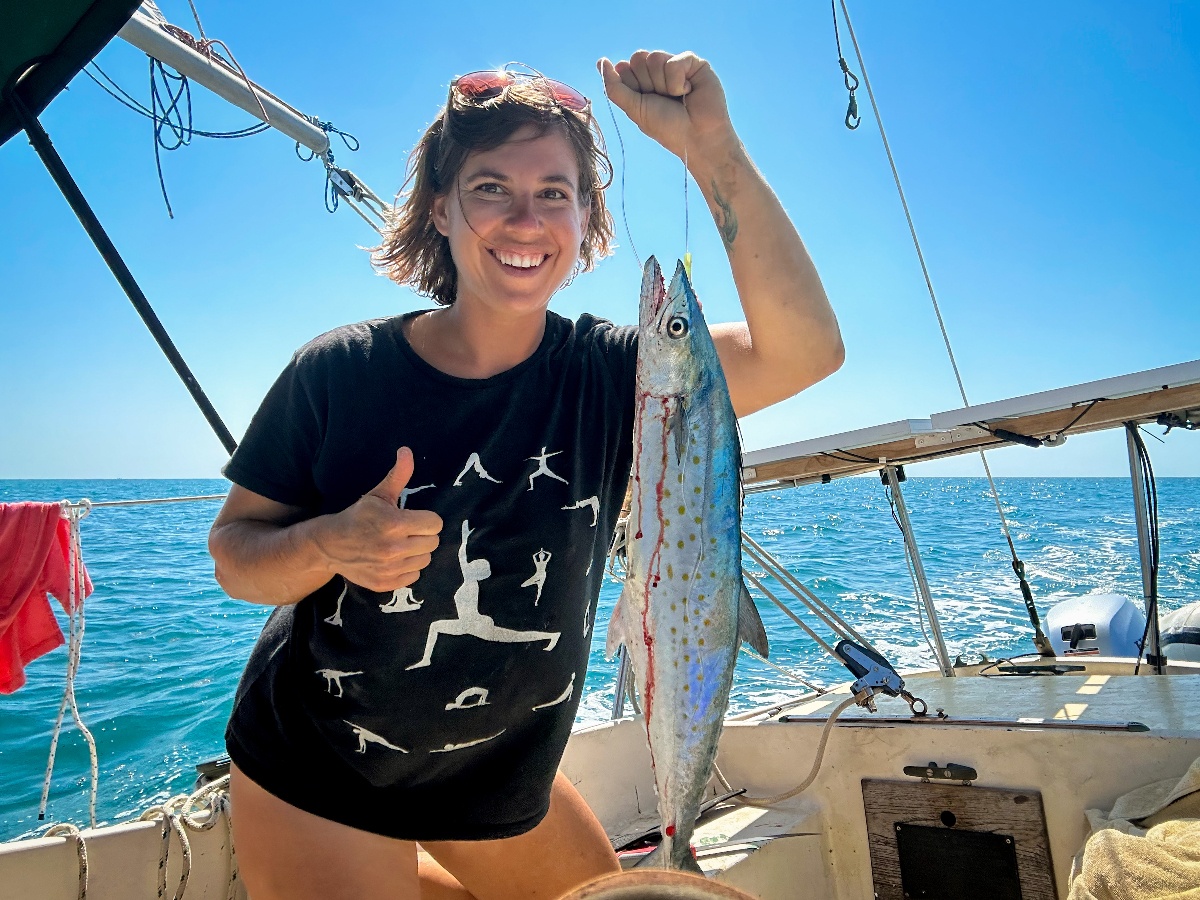 Marathon has some great off-shore fishing because of the Gulf Stream (but you'll need a Florida saltwater fishing license). I let a line out when I was sailing here and managed to hook this tasty Spanish mackerel. If you don't know your fish species, you can go on a charter.
15. Snorkeling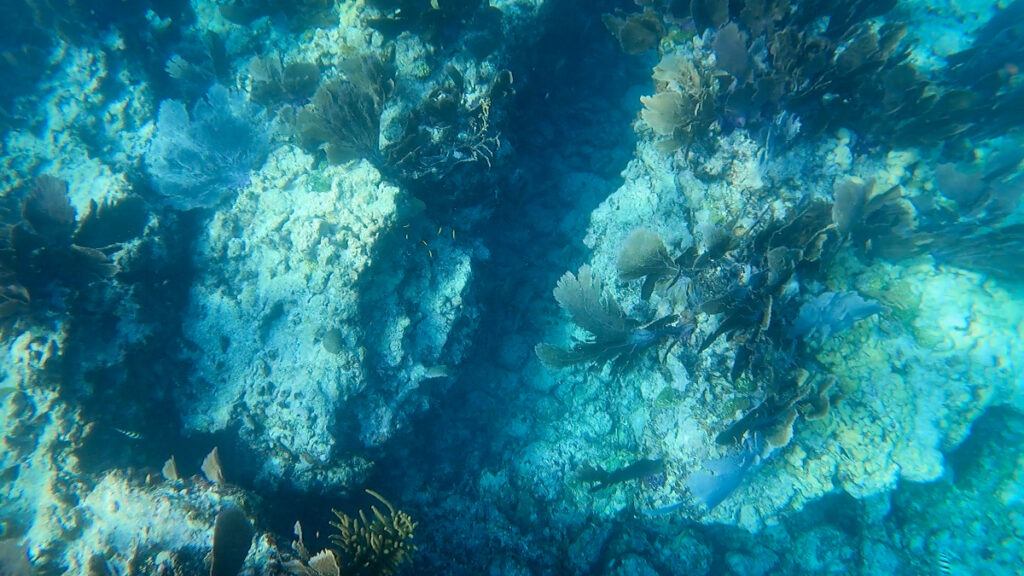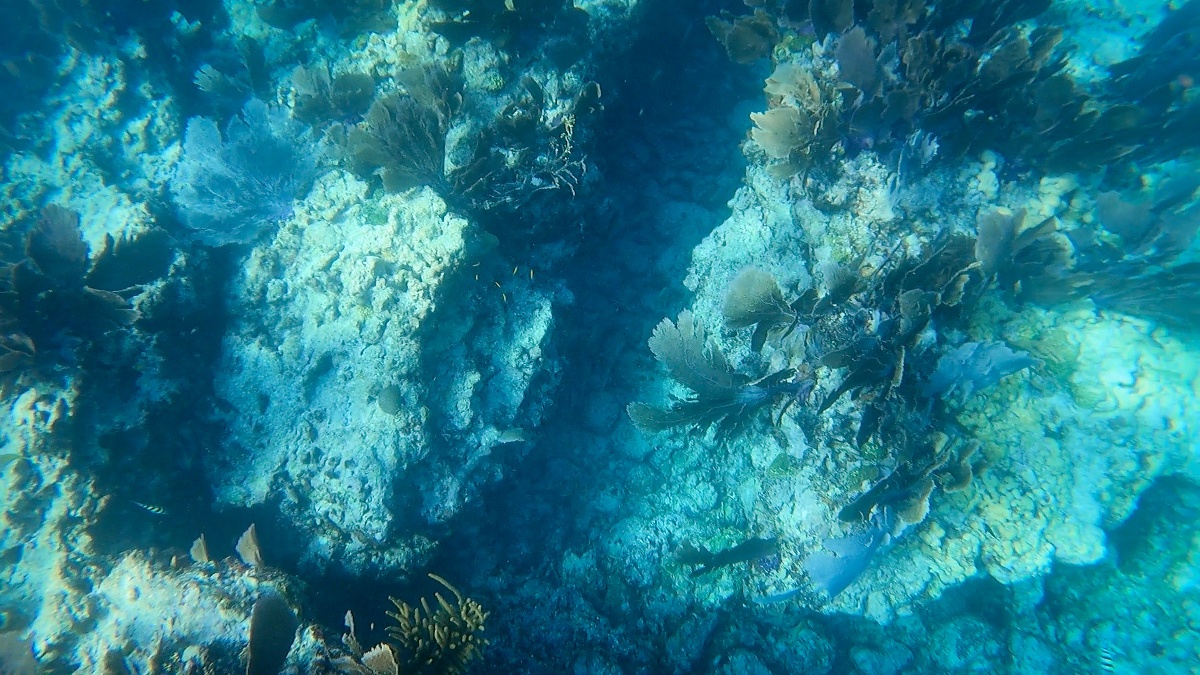 I went to Sombrero Reef, which is right off the coast of Marathon and marked by a light tower. The water was pleasant, and the visibility was superb. The reef is a spur-and-groove structure, so I was able to swim between the rocks as if they were valleys. (I use and love this reef-friendly sunscreen.) It's best to go on a calm day. You can find a tour here.
(Want to snorkel in Key Largo? Here are our top picks.)
16. Parasailing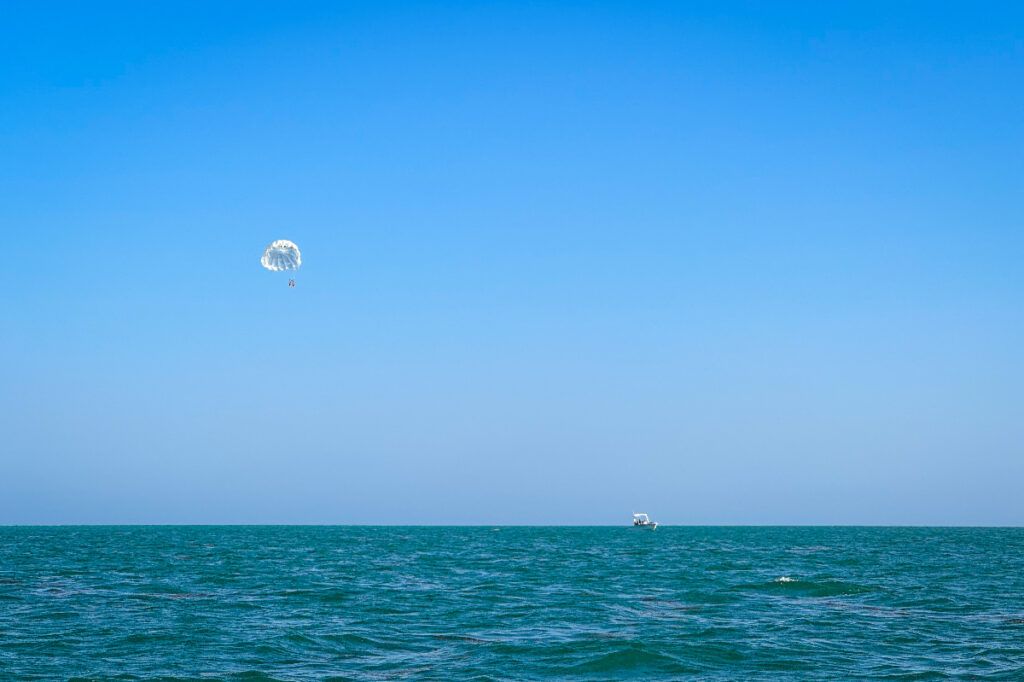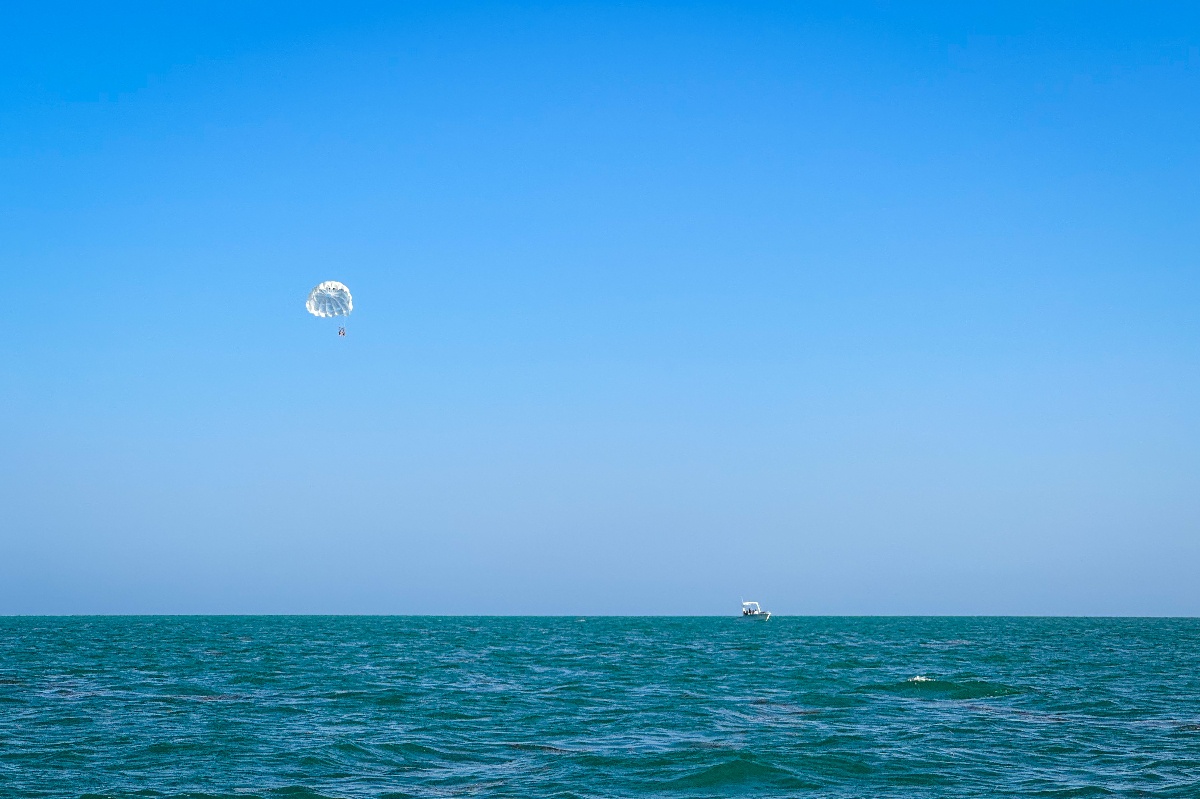 Marathon is a neat place to get up in the air, because you can get a bird's-eye view of the 7 Mile Bridge. There's plenty of open water for coasting over, about 300 feet in the air! You can book a parasailing adventure here.
17. Sunset sail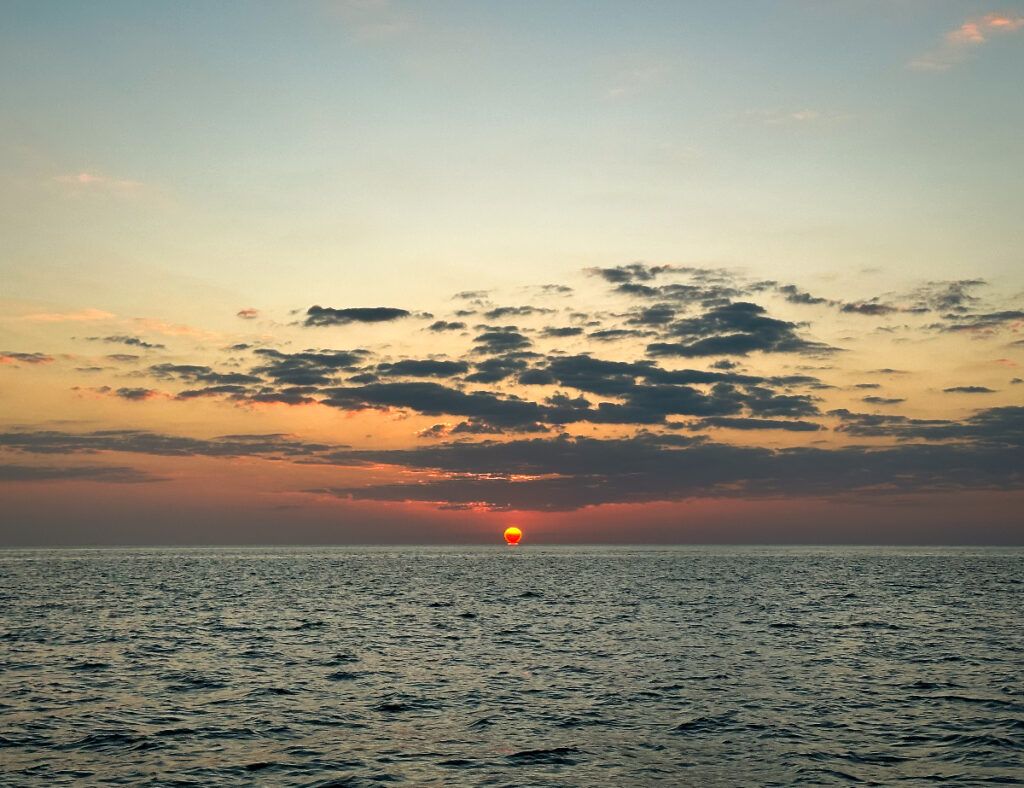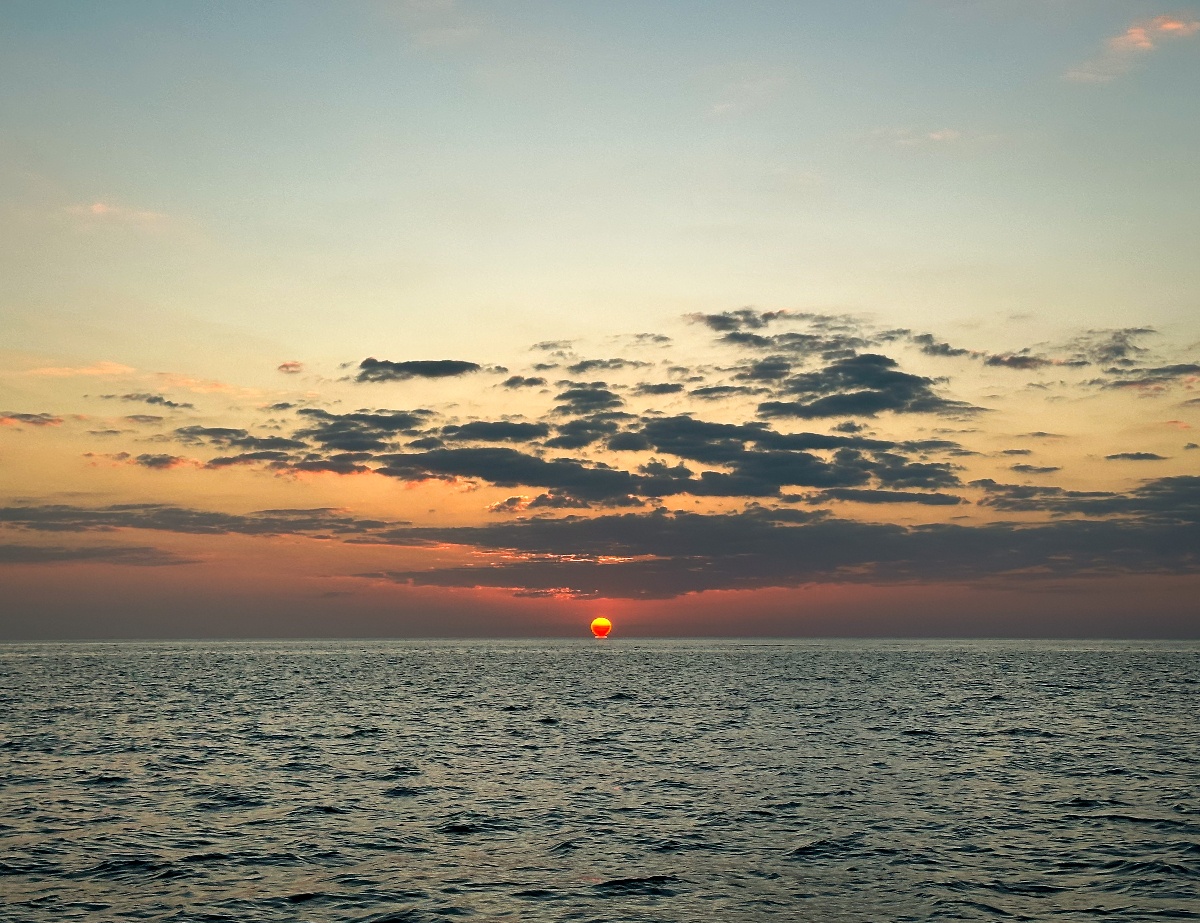 If there's one thing in the world I could do every day of my life, it would be watch the sun split in half and spill its light into the sea. That's what it looks like! And I speak from experience when I say it doesn't get much better than from a boat. Book a cruise here.
18. Eco-tour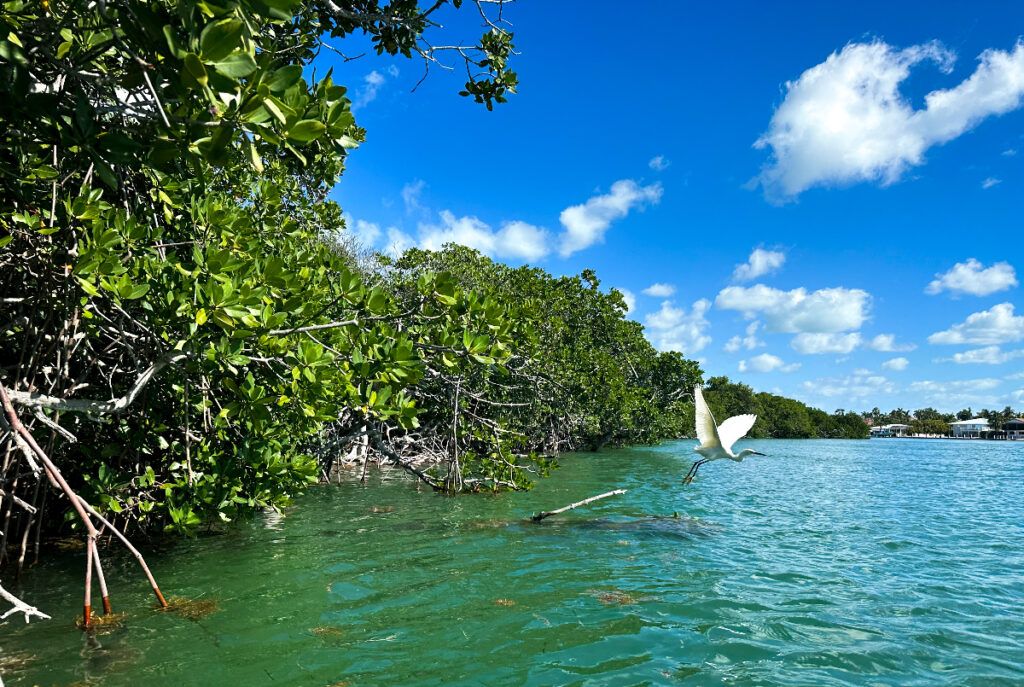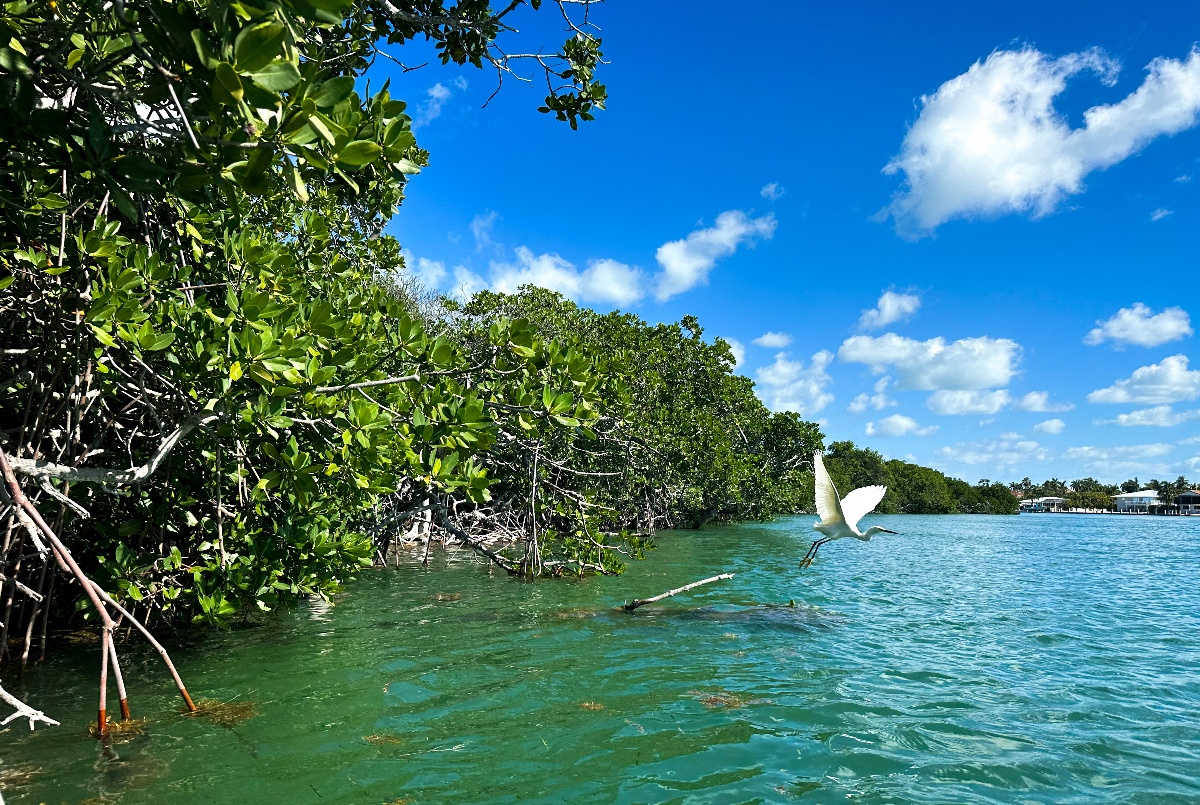 Eco-tours will take you through the mangroves, where you can learn about the different kinds and how they contribute to the ecosystem (for instance, green mangroves expel the excess salt to certain leaves, which turn yellow and fall off). I loved being able to kayak up close to the branches and bird-watch.
19. Sandbars
There are several sandbars off the coast of Coco Plum Beach. You can kayak out from the beach or go on a tour of the Florida waters and relax at the sandbar during your trip (I always pack my belongings in a dry bag). There's some snorkeling nearby, or you can just float in the shallow water. Book a sandbar excursion here.
20. Helicopter tour
If you can splurge, you could go on a helicopter tour over Marathon and the surrounding keys, spotting wildlife, reefs, and the 7 Mile Bridge, and learning about the history of the Keys.
21. Biking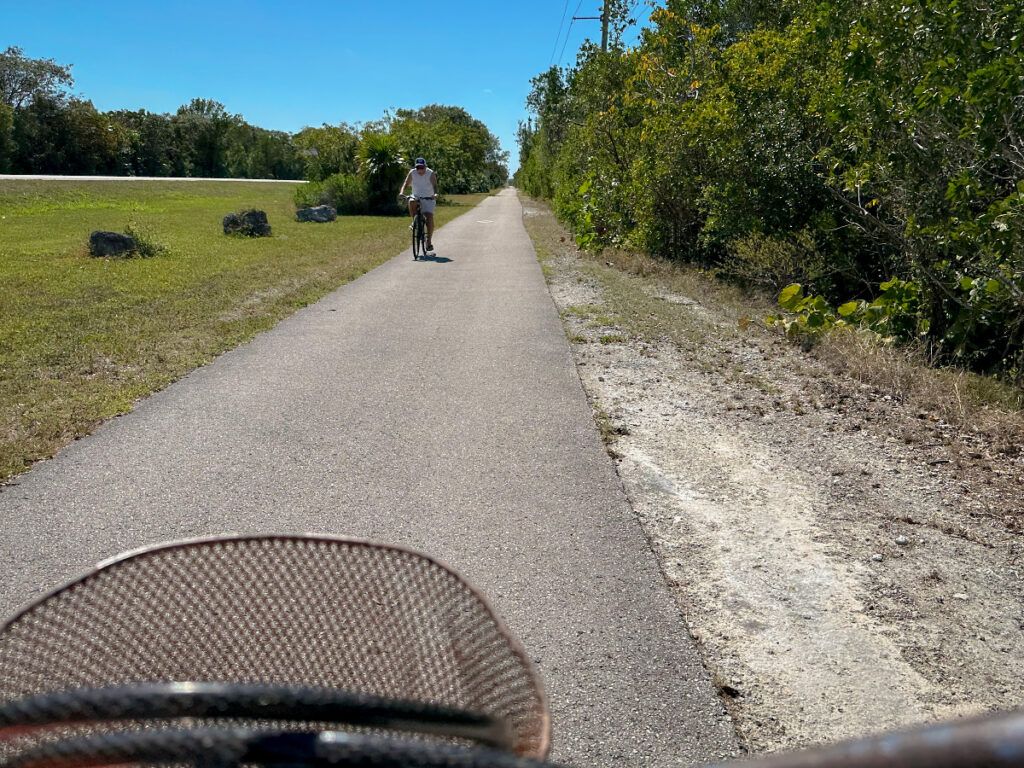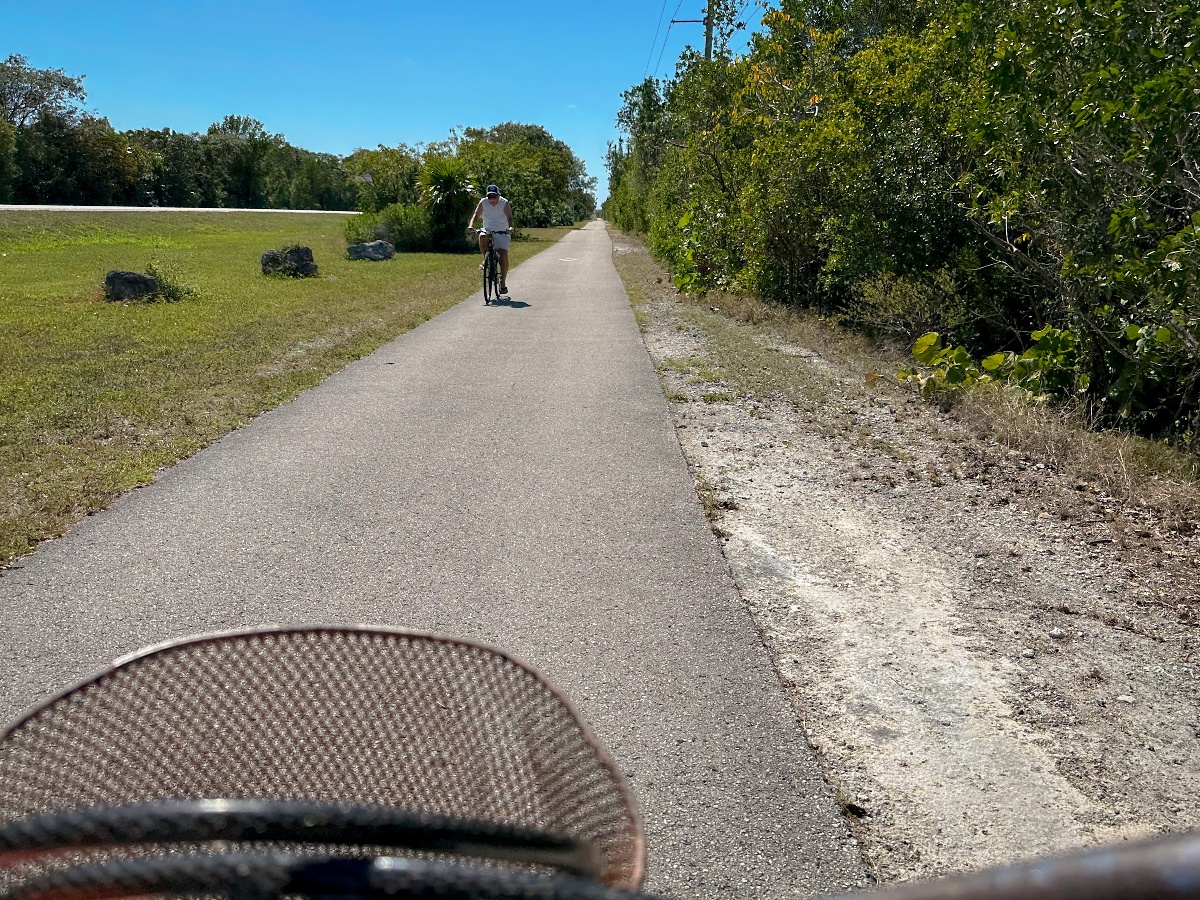 I anchored in Boot Key Harbor and got a dinghy dock pass at the Marathon City Marina, which included a complimentary bike rental! (If you don't dock at the marina, you can rent a bike here.) I biked all around Marathon, which is only ten miles long and easily accessible on two wheels.
In fact, I recommend exploring via bike (you can always buy your own), because the paths make traveling around more convenient than driving a car down busy US1. You can check out 7 Mile Bridge, the Turtle Hospital, the Crane Point Museum and Nature Center, the beaches, and so much more with just a bike.
22. Marathon Air Museum & Tours
The Air Museum has an informative little indoor display of old patches, artifacts, aircrafts, and parachutes, and there's another small plane outside that you can climb inside! The museum, located at the Marathon Airport, relies on donations.
23. Keys Cable Park
As founder Matt Sexton worked to start and open the cable park at the lagoon on Grassy Key, he also initiated composting efforts and created gardens around the property and the rest of the key. This has not only helped to clean up the lagoon's tumultuous past but also made the cable park possible! If you've always wanted to try a watersport but haven't had the chance, consider going, because there's kiteboarding and foilboarding, as well as cable reservations and lessons.
24. 7 Mile Bridge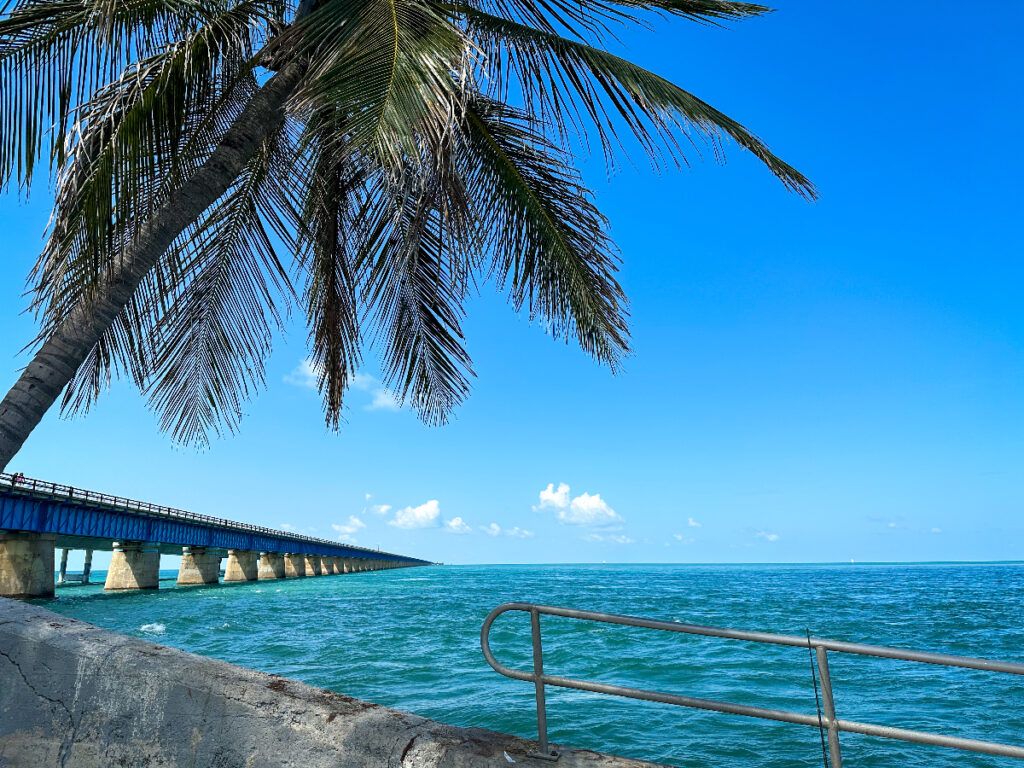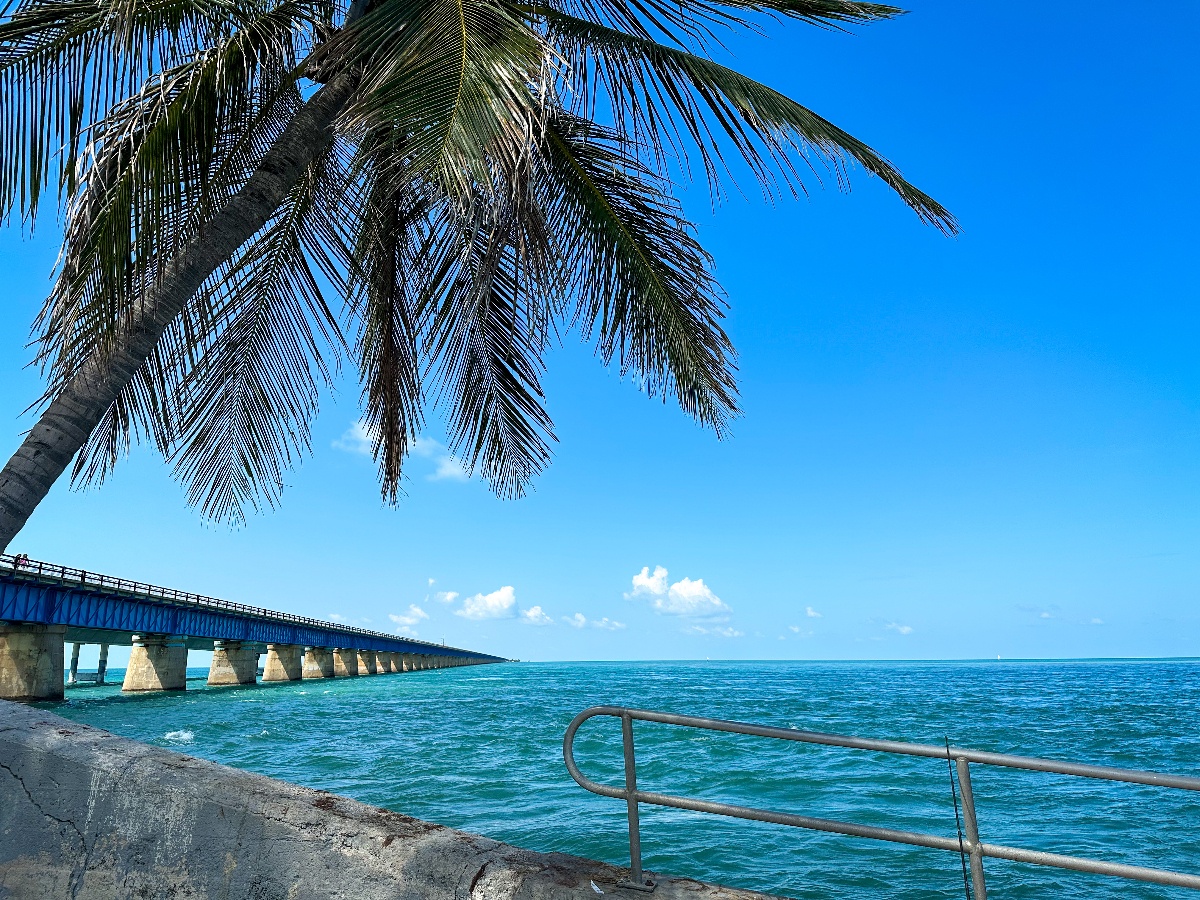 "The Old Seven," more commonly known as the Overseas Railroad, was part of Henry Flagler's big railway plan. At the time of its construction in the early 1900s, it was the world's longest segmental bridge. In the 1980s, it was closed to vehicular use. Today a modern bridge, known as the 7 Mile Bridge, runs parallel.
Both bridges have a beautiful pedestrian and bike path with incredible views of the Atlantic Ocean and the bay, and span between Knights Key and Little Duck Key. Though they are considered seven miles, they officially measure about 6.79.
25. Shady Palm Art Gallery and Photography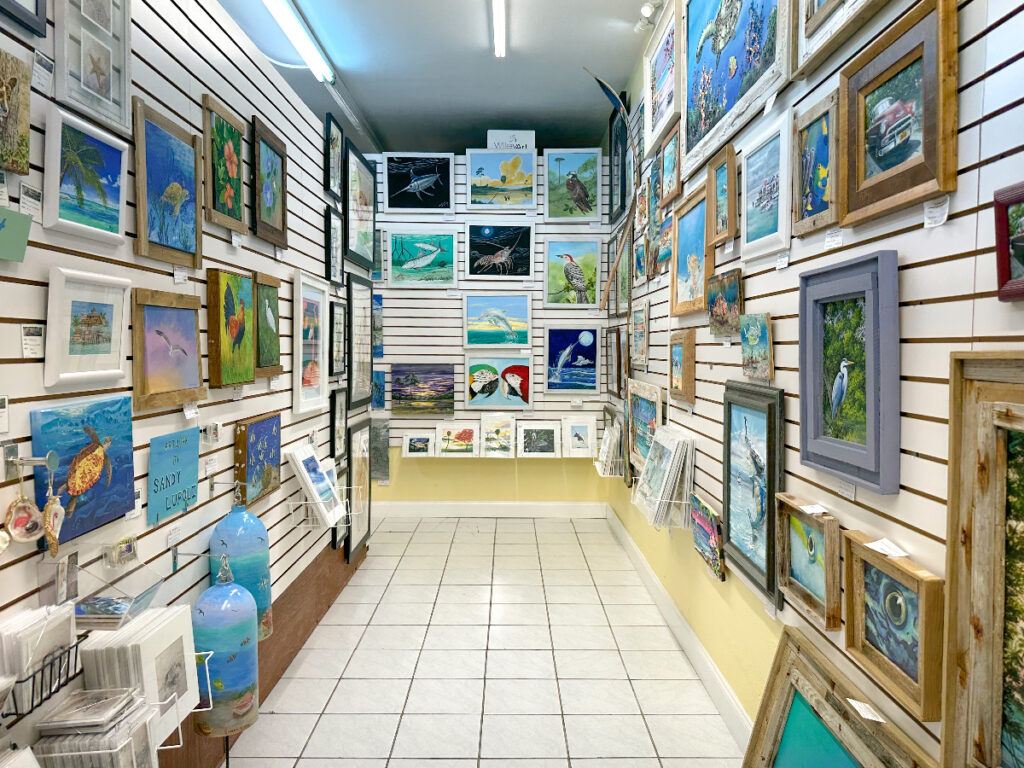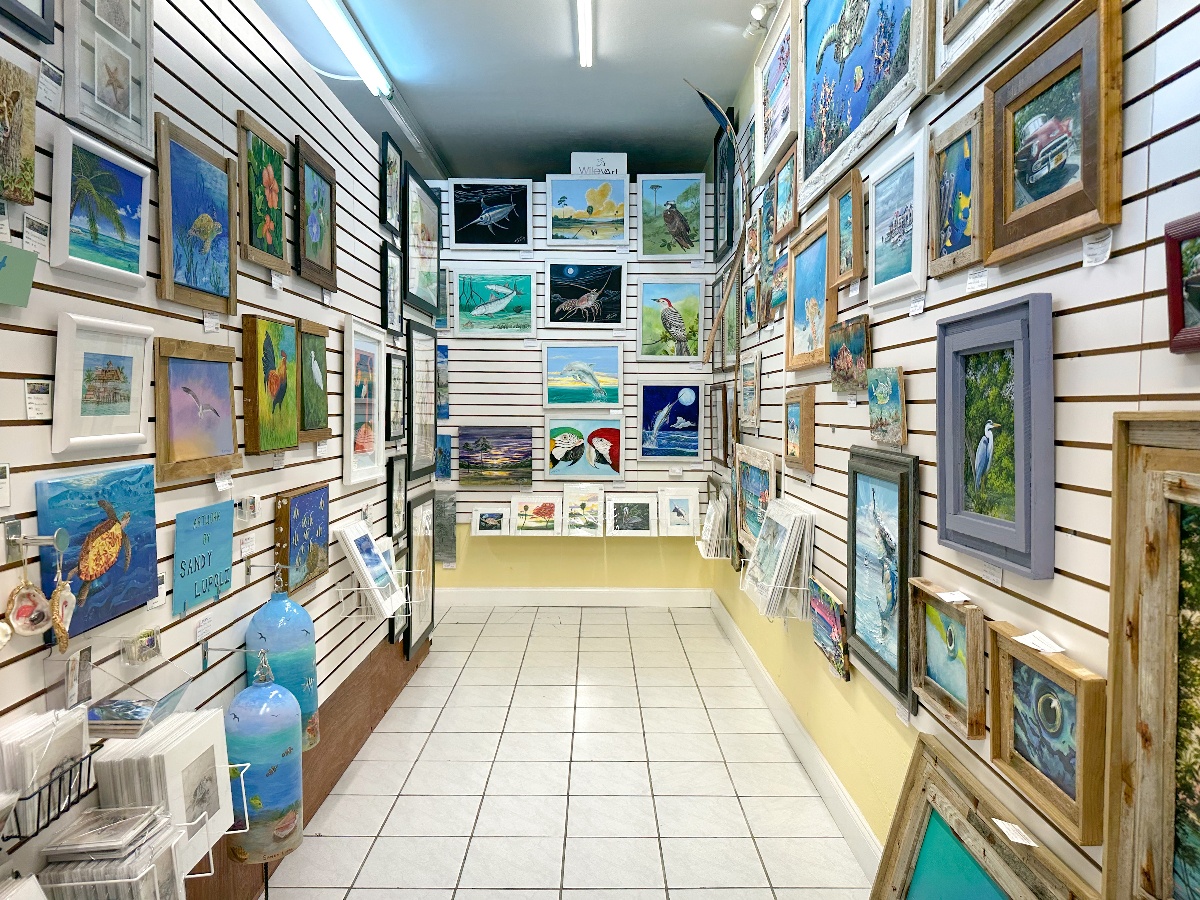 This is a neat little gallery that features works by over 50 local artists! It would be a good place to buy a Marathon souvenir, because a lot of the artwork captures the natural environment through wildlife photography and paintings.
26. San Pablo Catholic Church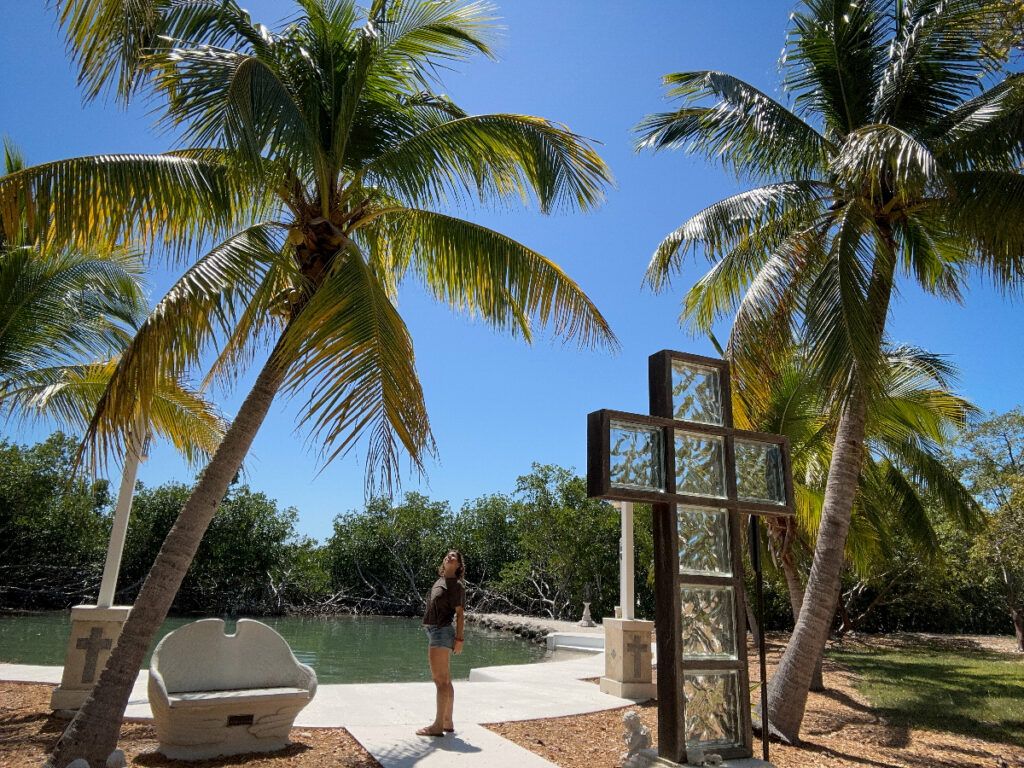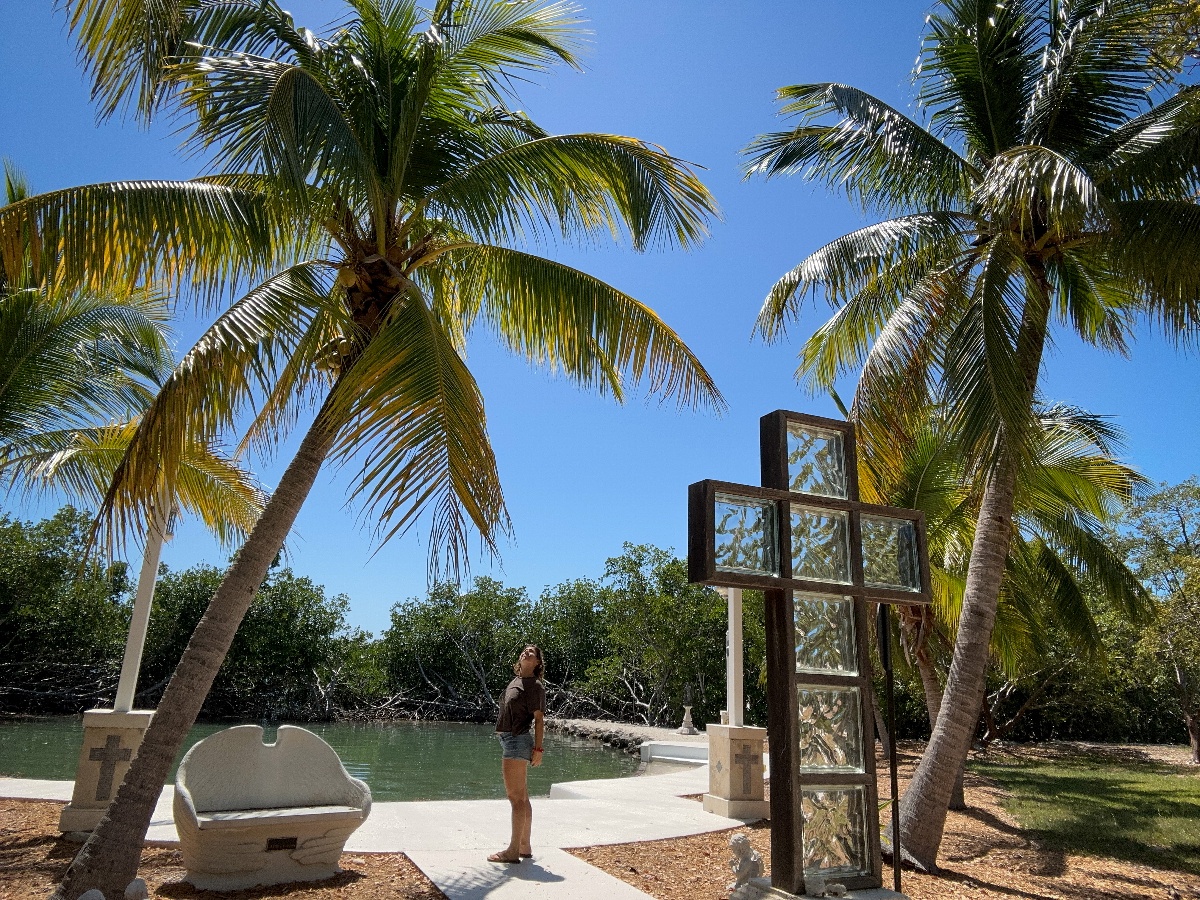 While I did step foot inside the church for a few minutes to listen to the sermon, I really enjoyed the peaceful music that played in the breathtaking Prayer Garden, which includes a small lake surrounded by benches. I highly recommend passing through just to unwind.
READ NEXT: Solo Female Travel Guide to Florida
Restaurants and Markets
27. Brutus Seafood Market and Eatery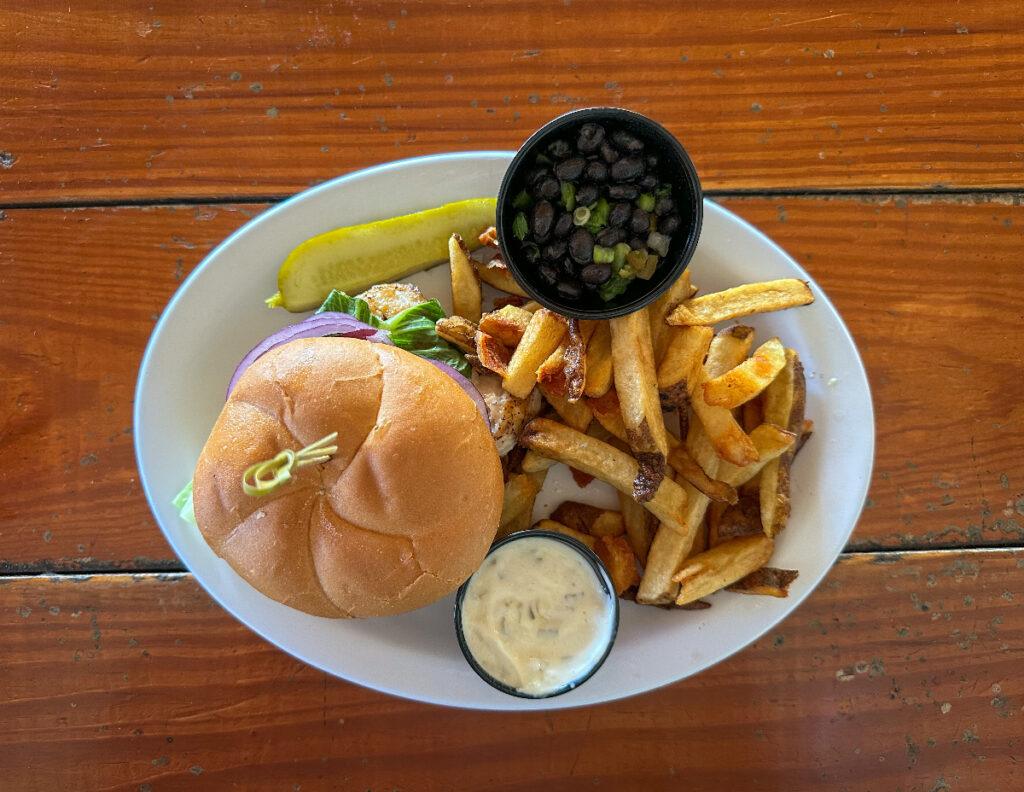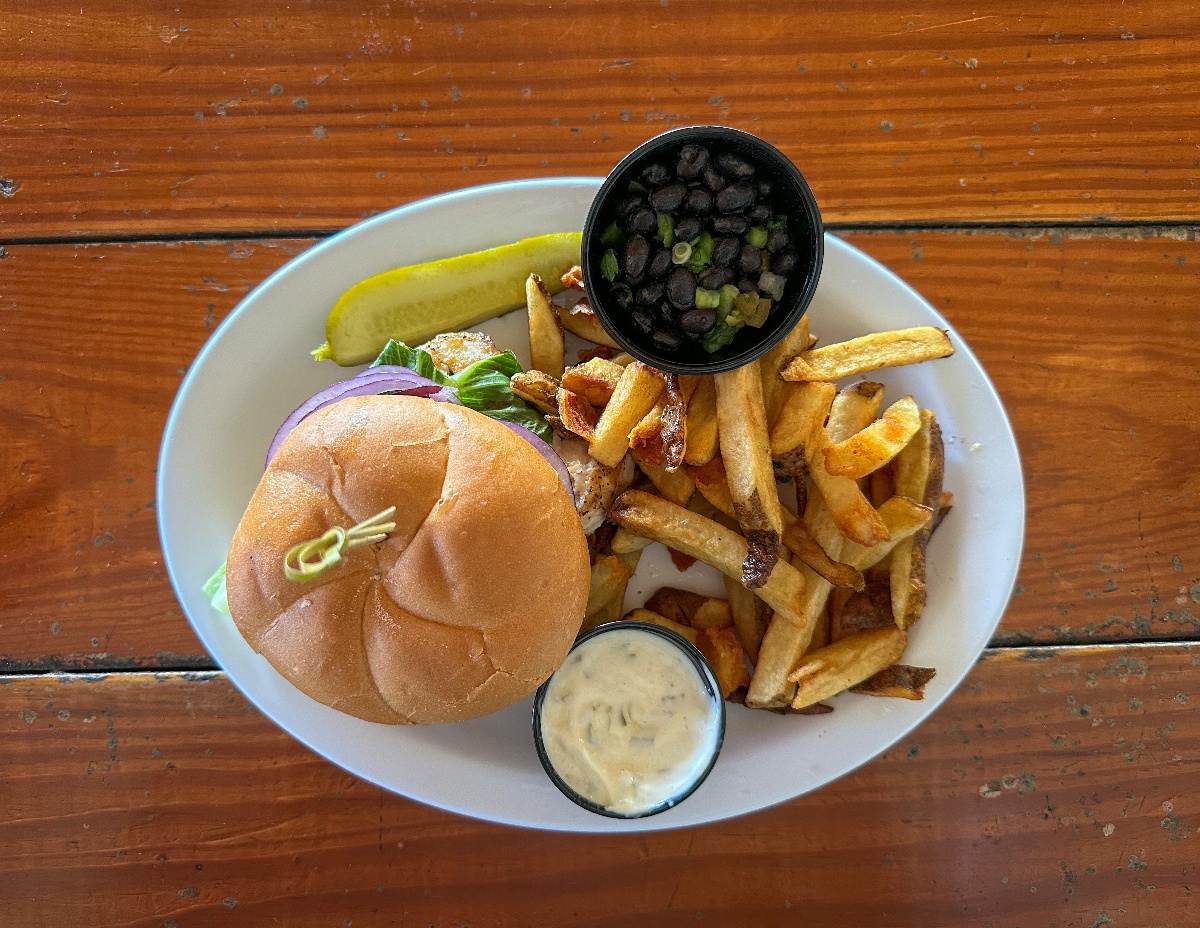 The service and food was fantastic here, and not terribly pricey, given I ordered the fresh mahi mahi. I sat in a beautiful outdoor covered area, right next to the bar. There is also a fresh seafood market adjacent to the restaurant.
28. Sweet Savannah's Bake Shop
If you have a sweet tooth, Sweet Savannah's has some of the best and sweetest sweets around! It serves locally made ice cream and creative cupcakes, which you can enjoy in the garden.
29. Paradise Produce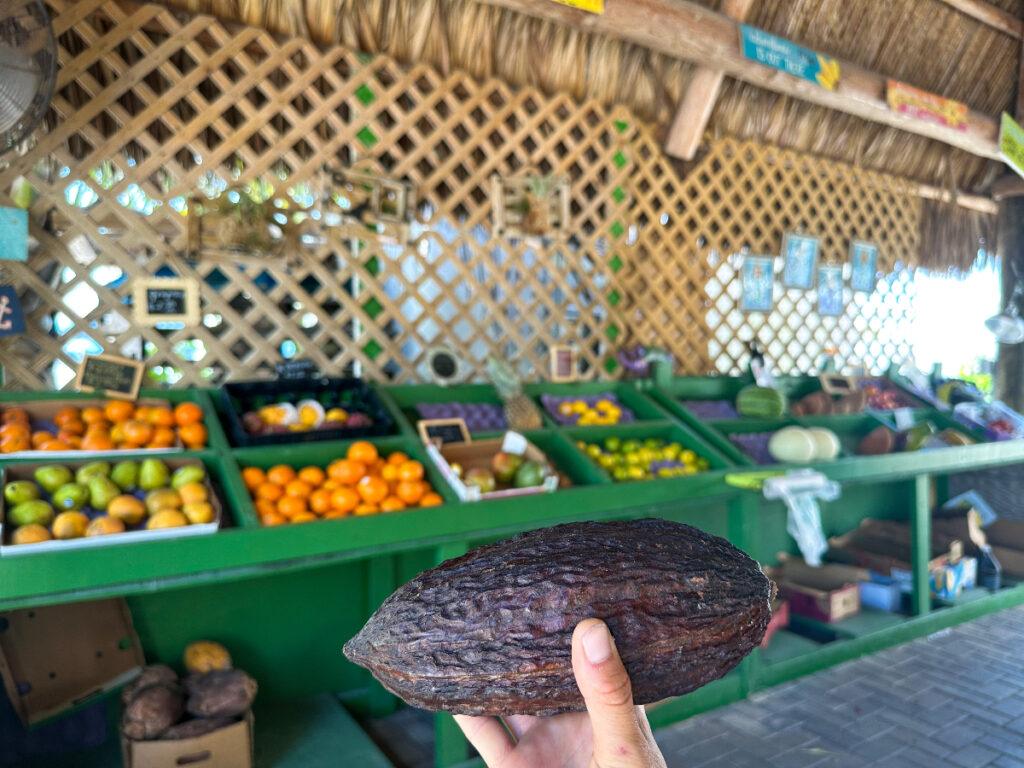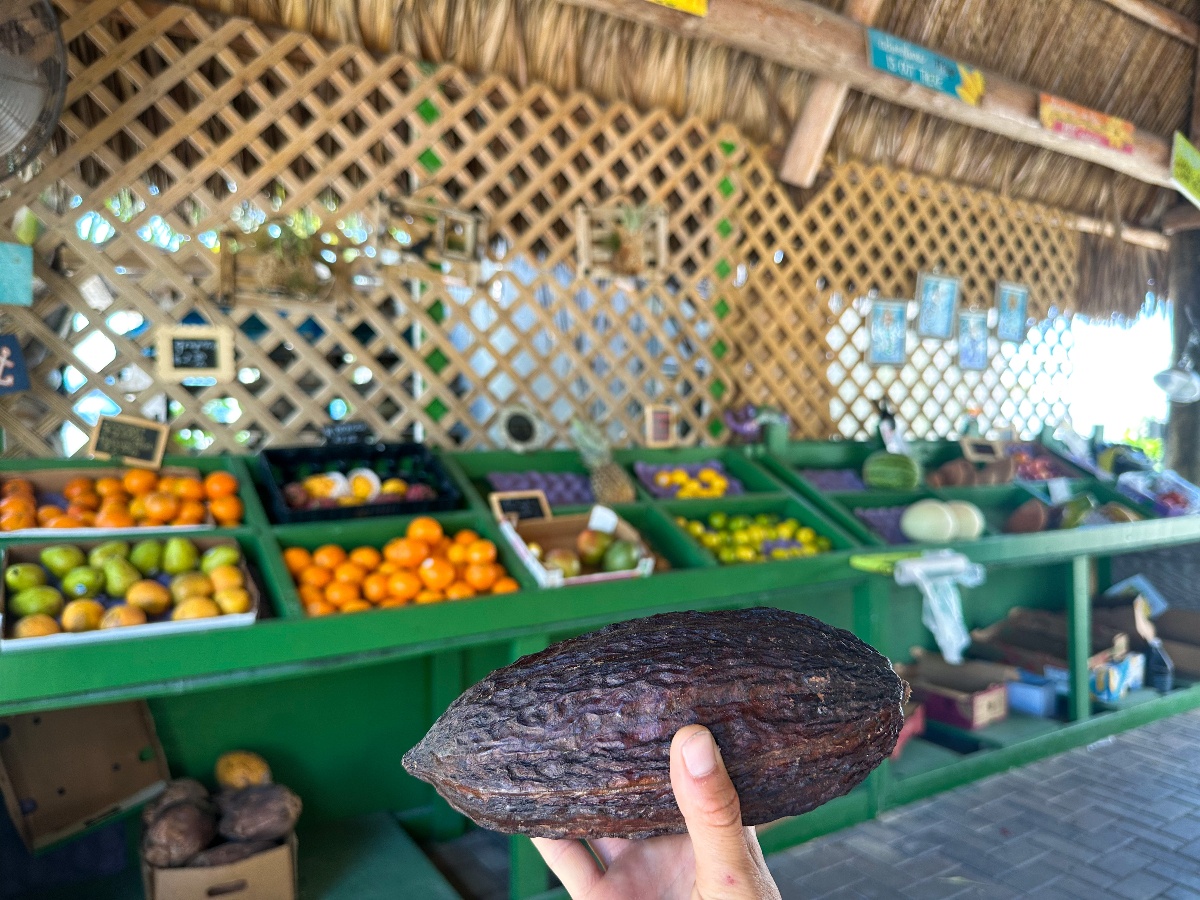 Paradise Produce has a selection of unusual fruits, like mamey and cacao! It sources its selection from Florida farms. Typical items (like bananas, mangoes, and avocados) are a bit pricey, but I enjoyed talking to the owner and buying fruit I had never tried before!
***
I hope this gives you an overview of the best things to do in Marathon!
Which three would be at the top of your list?