Louisville is another one of the USA's most underrated cities. This Kentucky city is bursting with southern charm, but is also constantly transforming and reinventing itself. You may already know about Louisville's thriving bourbon culture, famous fried chicken, and vibrant Kentucky derby, but there is so much more to discover here.
Thinking about heading to Louisville? Here are the absolute best things to do in Louisville, plus mouthwatering restaurants and even the coolest places to stay:
Louisville Tours
1. Bourbon and Cocktail Bar Tour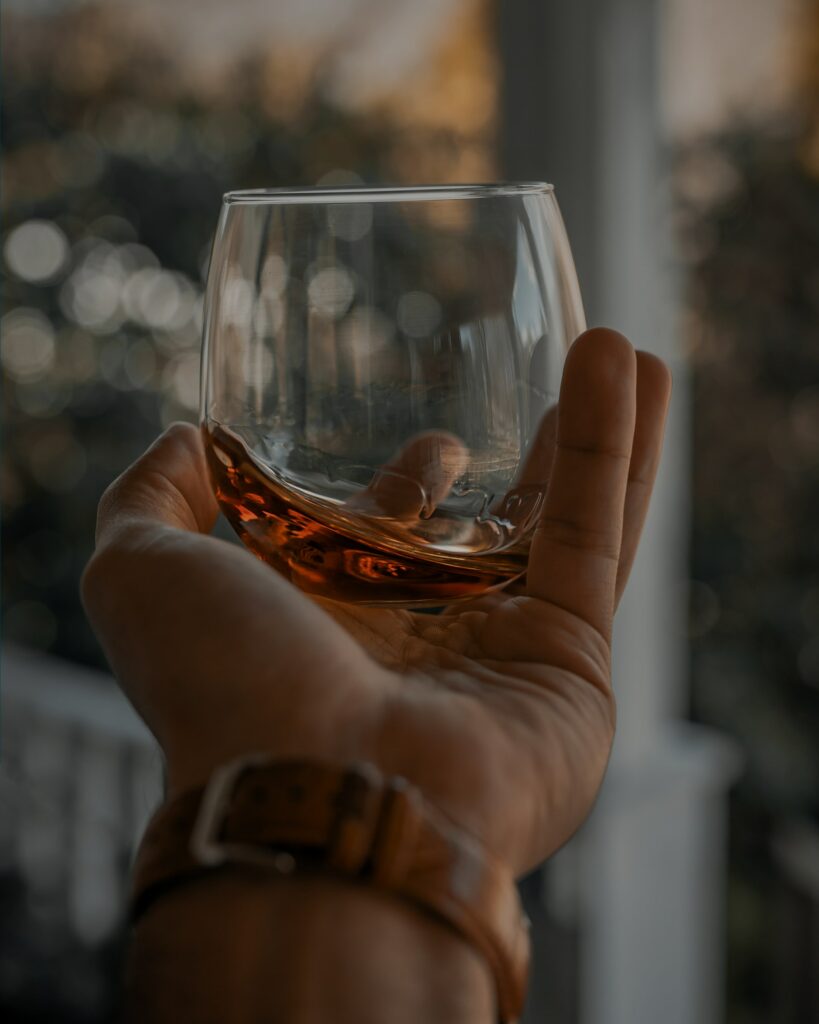 Visit any 3 of the 18 traditional bourbon distilleries, and learn about the bourbon production process and taste some special, 12+ years Bourbon. Louisville is famous for its bourbon and this is an awesome way to get acquainted with the top places to drink it along the city's "Urban Bourbon Trail."
2. Tuk Tuk Sightseeing Tour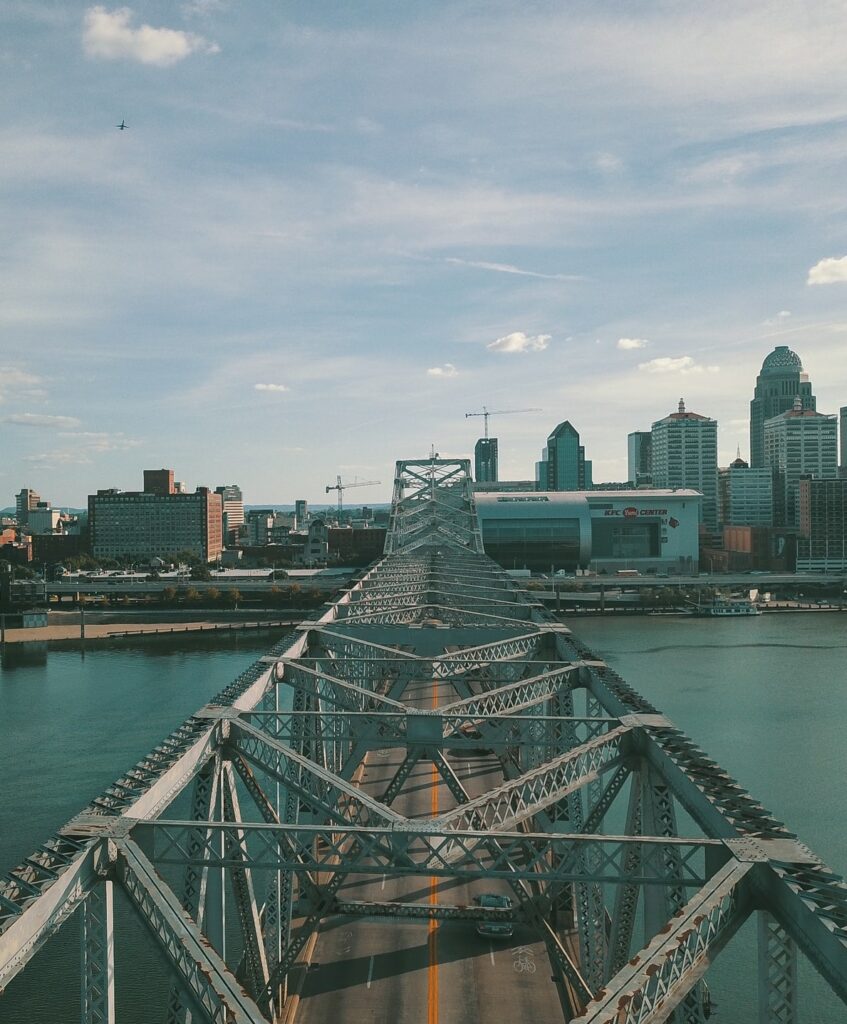 Can't get enough of tuk tuk cruising? This sightseeing tour will take you around town on your favorite 3-wheeled vehicle to see some of Louisville's most notable sights. An expert guide will tell you all about the city's history while you peep at eye-catching art installations, cute shop fronts, and the most famous landmarks.
Guests love this tour because there are plenty of opportunities to snap pictures along the way. With so many Insta-worthy stops, you'll love the chance to capture the city on this tour.
3. Antique Firearms Shooting
I have to admit that guns (in general) kind of freak me out, but this tour sounds interesting nonetheless. If you're curious about the history of old fashioned pistols, this Antique Firearms Shooting Tour with an Expert Instructor gives guests a neat look into the past at America's westward expansion.
Not only does this tour provide fascinating context to an important historical period in the USA, but guests can also try their hand at shooting a few rounds with either a Daniel Boone long rifle or a flintlock pistol.
4. Kentucky Horse Farm Tours Day Trip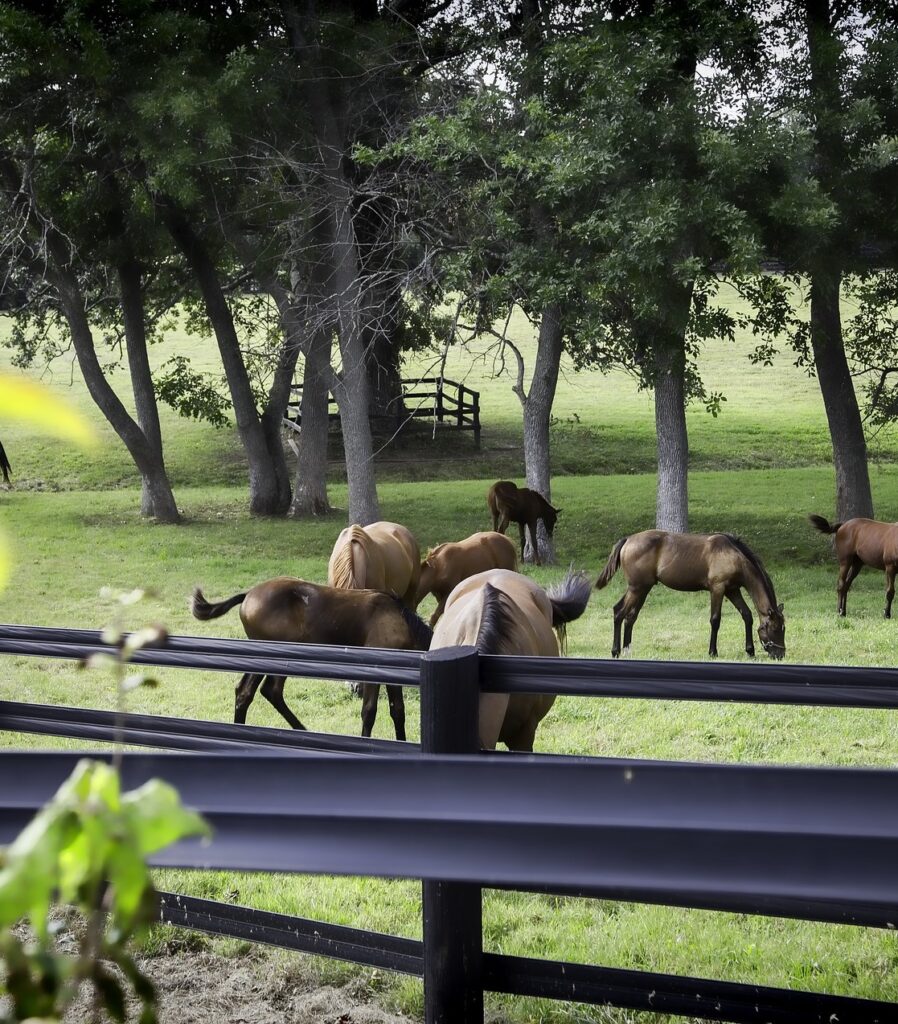 This full-day tour is a wonderful way to get away from the bustle of the city and see the authentic Kentucky Horse Country. You'll visit two horse farms: Sun Valley Horse Farm and Hermitage Farm. Both of these farms are family-owned and will give you a glimpse into what daily life looks like on a horse farm which produces winning racehorses.
Spending a day at these farms is an awesome way to connect Kentucky's rich rural history with the world-renowned derby that puts Louisville on the map.
Museums & Landmarks
5. Frankfort Avenue, aka "The Avenue"
If you want to get a taste of Louisville's charm, The Avenue is where you'll find it. This section of road connects some of the city's most iconic and historic neighborhoods. You'll find locally owned treasures along this corridor, including boutiques, art galleries, and some of the city's most famous restaurants and cafés.
This part of Louisville is a great place to start your trip, especially if it's your first time visiting. If you happen to be in town on the last Friday of the month, you can catch the FAT Friday Trolly Hop, which is free and you can hop on and off as you explore The Avenue.
6. Kentucky Derby Museum
I'm sorry to tell you this, but you aren't allowed to go to Louisville without stopping at the Kentucky Derby Museum. I'm pretty sure they won't let you leave the state until you go…
For real though, this iconic museum captures the history, traditions, and hospitality of the world-renowned Kentucky Derby. Not only will you find exciting exhibits in the museum, but it's also home to the Guinness World Record's Largest Horseshoe. The derby first started 1875 and is the longest continuously-running sporting event in the country, so you can imagine how much history there is!
For more information on visiting the Kentucky Derby Museum, check out the museum's website.
7. Churchill Downs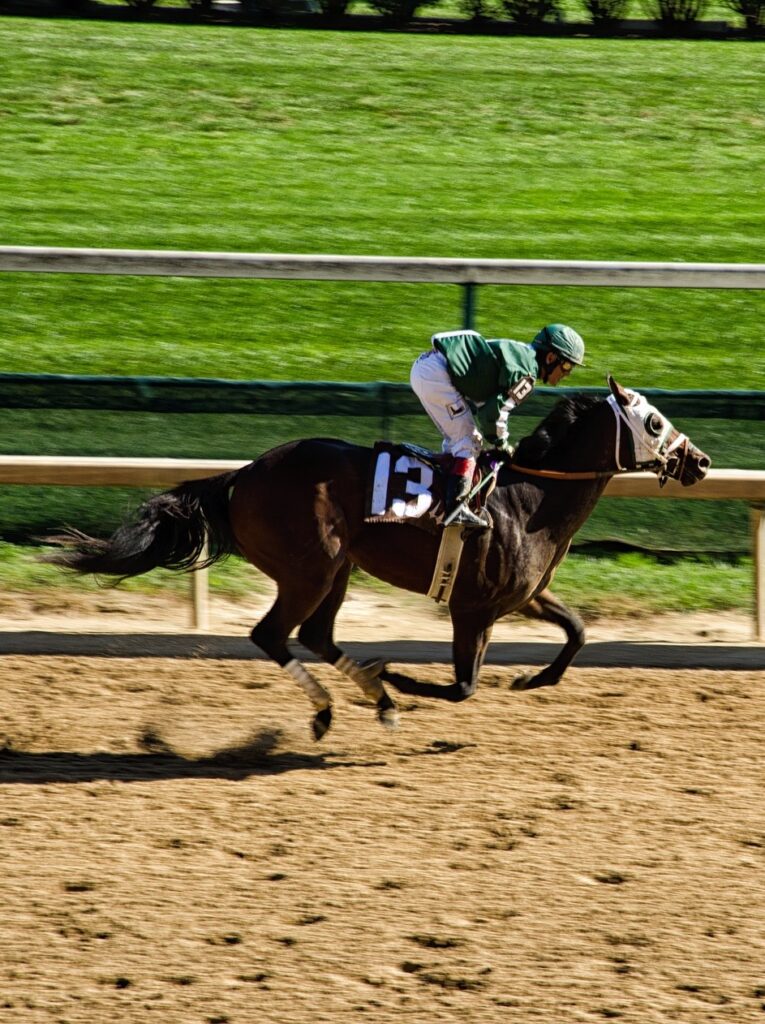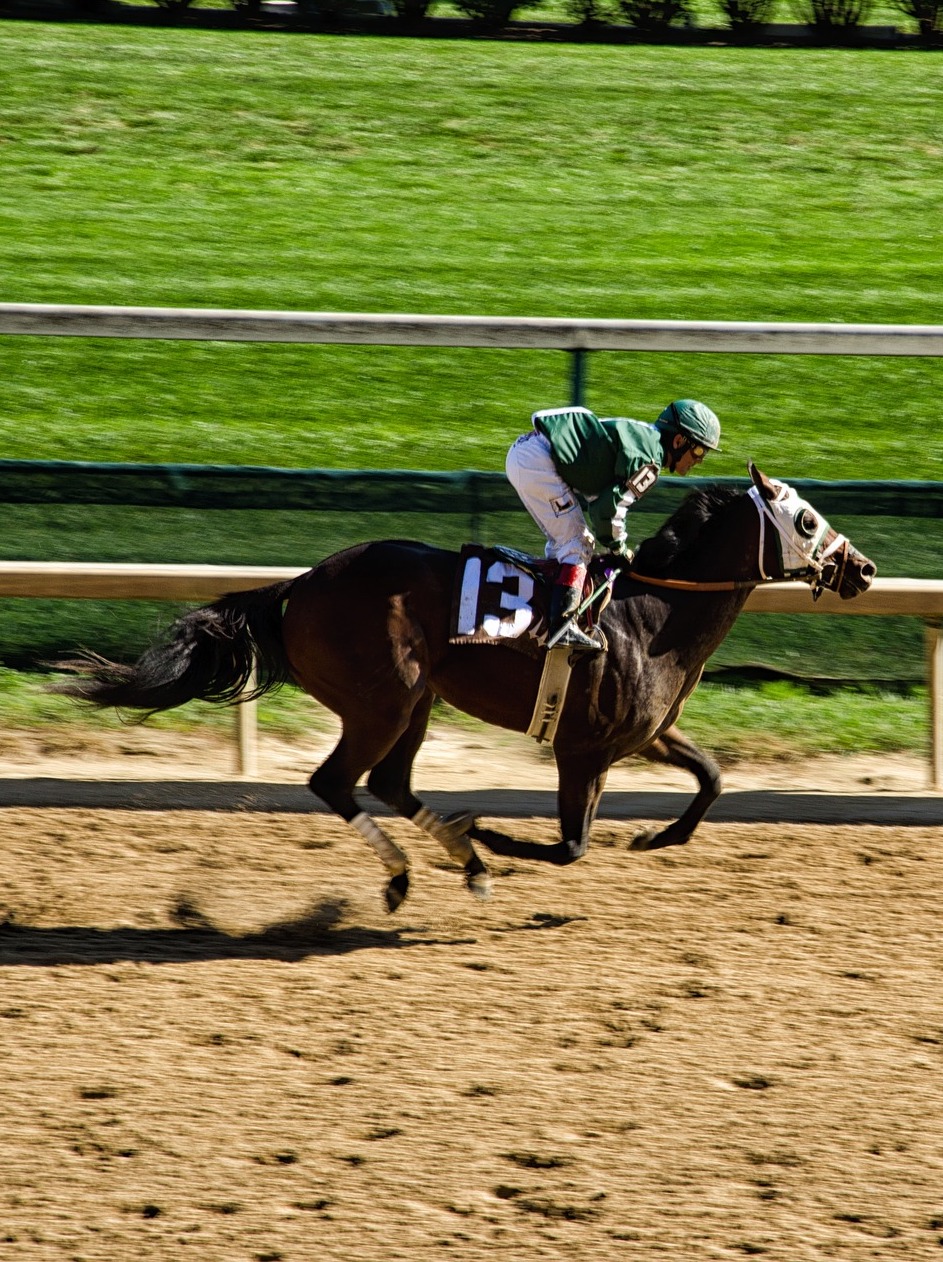 If you just can't get enough of the Kentucky Derby after visiting the museum, consider going to Churchill Downs to see where the derby action happens. This gigantic racetrack hosts two of the longest continuously-running sporting events in the USA: the Kentucky Derby (duh) and the Kentucky Oaks.
Check the Churchill Downs events calendar to see if any events are happening during your visit. Make sure to get your tickets in advance as events often sell out!
8. Frazier Kentucky History Museum
As a hub for Kentucky's colorful history, you won't want to miss a stop at the Frazier Kentucky History Museum. Housed across 3 floors of a 19th century Chicago-style building, the museum features thought-provoking exhibits with unique artifacts accompanied by captivating stories.
The museum also has a commitment to social justice and prioritizes thoughtful education centered on telling Louisville's stories authentically. There is currently a Racial Reckoning Series happening at the museum, along with many other informative events throughout the year.
Get your admission ticket to the Frazier Kentucky History Museum here.
9. Muhammad Ali Center
Considering that Louisville is the birthplace of famous boxer Muhammad Ali, it's no surprise that he is a beloved icon here. To demonstrate that, the Muhammad Ali Center was opened in 2005 and quickly became one of the city's most important museums and is part of Louisville's Museum Row. The museum is also part of the US Civil Rights Trail.
The Muhammad Ali Center is a non-profit museum which features exhibitions on Ali's six core principles: confidence, conviction, dedication, giving, respect, and spirituality. You can find more information on visiting the museum here.
10. Kentucky Museum of Art & Craft
The Kentucky Museum of Art & Craft (KMAC) is a contemporary art museum committed to sustaining local creativity and thinking outside the box. You'll find a variety of mediums on display at KMAC, including woodworking, ceramics, glassmaking, and even film.
Not only are KMAC's exhibitions exciting and creative, but the museum regularly hosts awesome events that are open to the public, such as a poetry slam and live film screening events. Being a hub for Louisville's art scene, don't miss out on the opportunity to see the city's best creative minds at work at KMAC.
You can find more info on visiting the Kentucky Museum of Art & Craft here.
11. Flame Run Glass Studio and Gallery
This is one of the coolest and most interactive museums in Louisville. Flame Run Glass Studio gives visitors an up-close look at the delicate beauty of glass blowing and glass art. Not only does the museum have gorgeous exhibitions, but it frequently hosts hot glass demonstrations and workshops.
Since Flame Run is a working studio, you'll find a working glass-blowing hot shop and welding and fabrication studio there. Visitors can even take a glassblowing class! Other workshops include creating your own galaxy paperweight, designing your own Christmas ornaments, and more.
Parks & Outdoor Adventures
12. Louisville Mega Cavern
Home to the world's only underground aerial ropes course, the Louisville Mega Cavern is the perfect place for adrenaline junkies and geology enthusiasts alike. What was once a limestone mine founded in the 1930s is now both an exciting and educational site.
There are a few options for exploring the Louisville Mega Cavern, which includes 17 miles of corridors. The Historic Tram Tour includes a comprehensive look at the history, geology, and technology of these man-made caves by way of an SUV-pulled tram. You can also take a walking tour through about 60% of the mega cavern. However you decide to explore the Louisville Mega Cavern, you're sure to have an incredible time.
13. The Big Four Bridge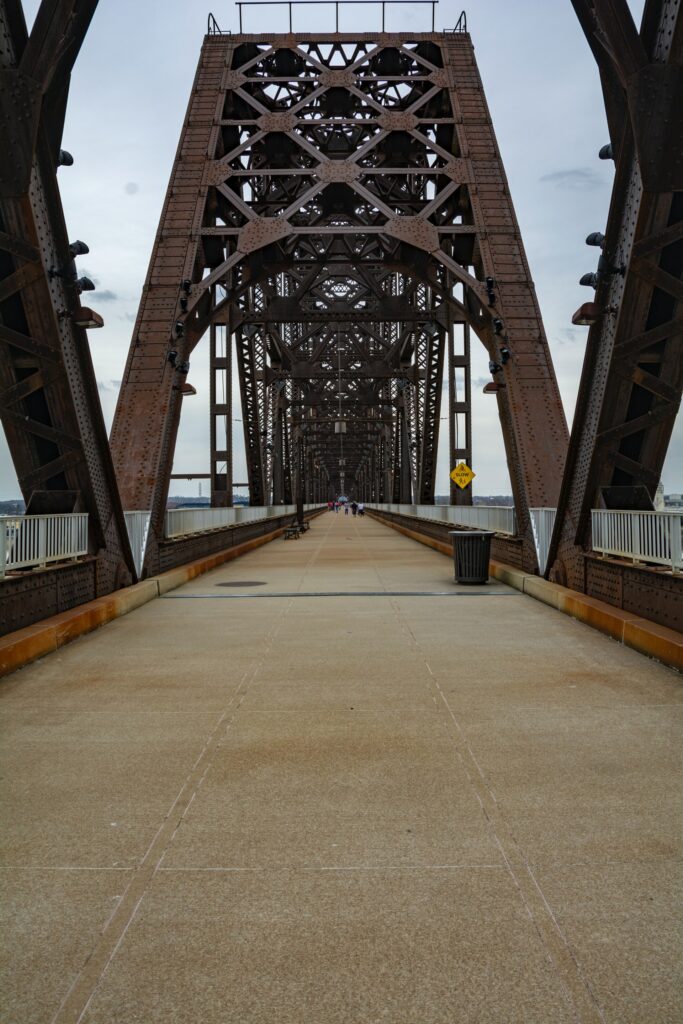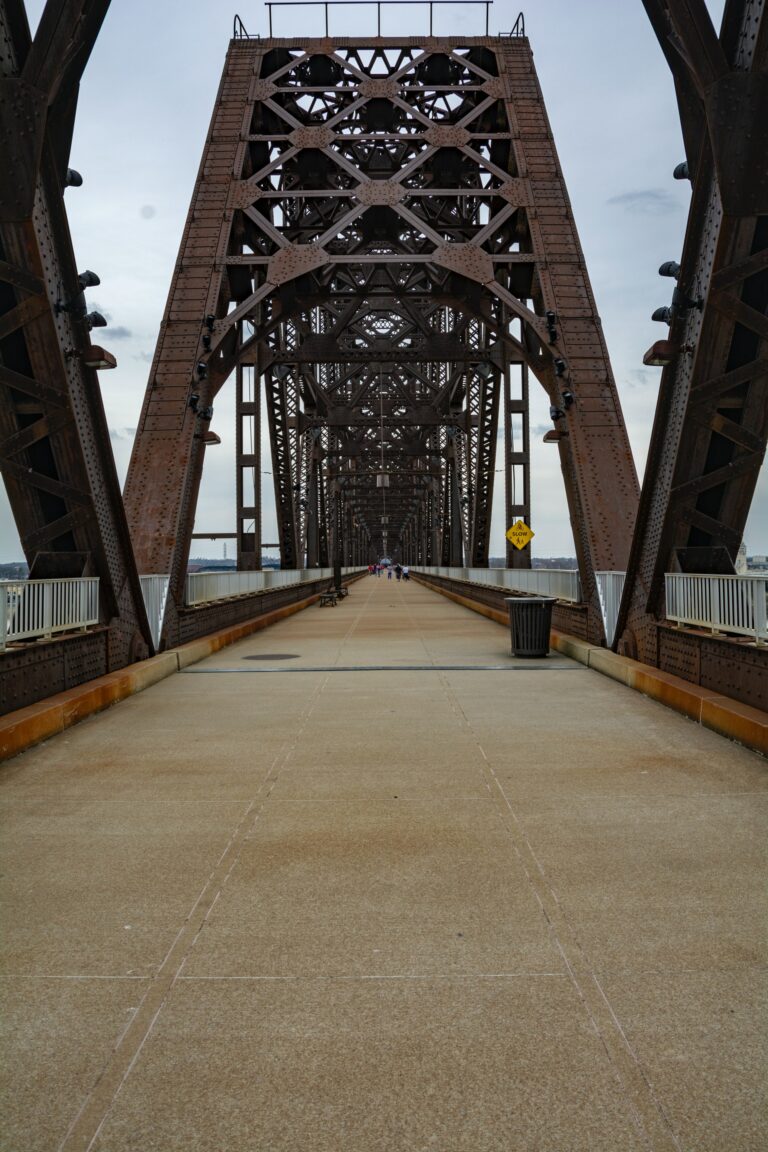 What was once a railroad truss bridge is now one of Louisville's coolest places to take a long walk or bike ride. The Big Four Bridge is a pedestrian and cyclist bridge that is about a mile long, stretching over the Ohio river and connecting Louisville to Jeffersonville, Indiana.
The Big Four is a great spot to watch the sunset and on any given day you'll see locals gathered on the bridge at twilight to see it. Shortly after the sun goes down, the bridge lights up with a colorful LED display. Since the bridge is capped on both ends with green spaces, this is an awesome place to connect with nature without leaving the city.
14. Waterfront Park
Bordering the Ohio River, Waterfront Park is a non-profit public park that considers itself the "front door" of Louisville. Its mission is to preserve and grow a green space that the community can enjoy and encompasses 85 acres of the city. Not only is this green park a wonderful place to spend time outdoors on any given day, but it's also the chosen site for some of the city's best events and festivals.
Since Waterfront Park is the launching point for the Big Four Bridge on the Louisville side, you can easily visit both in the same go. Bring a picnic and some friends and enjoy the riverfront view!
15. Douglass Loop Farmers Market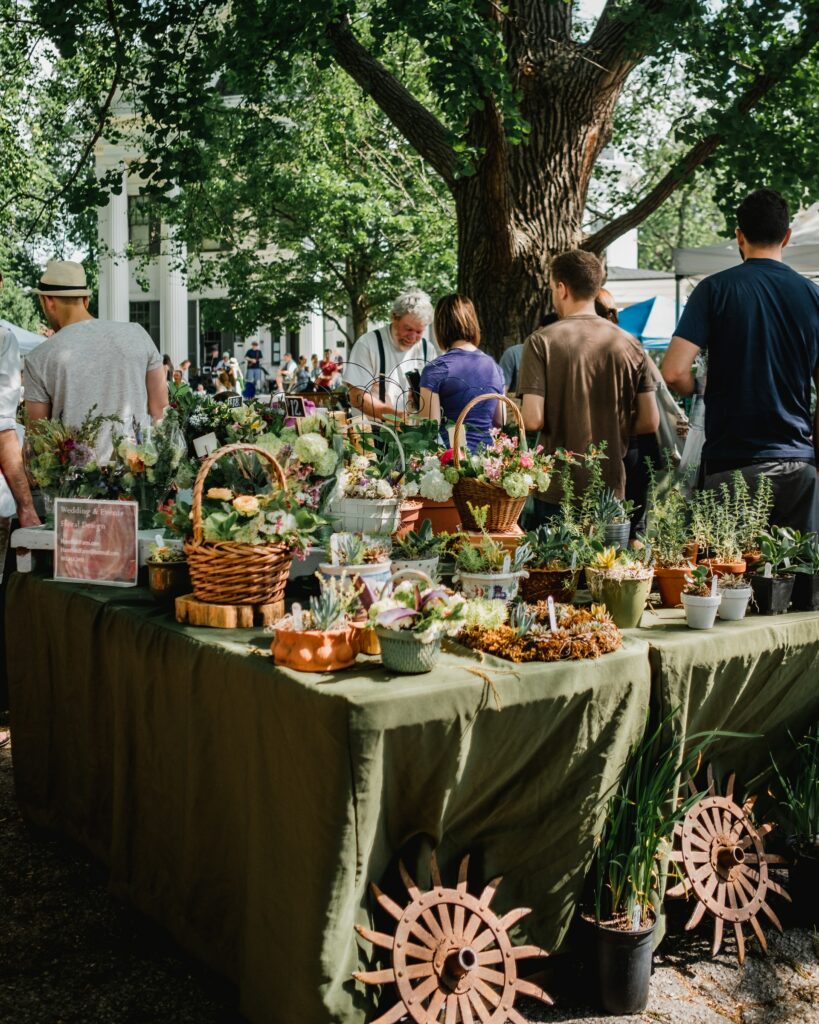 I love a good farmers market and this one is a local favorite in Louisville. Douglass Loop Farmers Market is a non-profit which seeks to support local farmers practicing sustainable agriculture, with a focus on organic produce and products.
The market opens from 10am-2pm on Saturdays from April to the end of November in front of Briney Hall at Douglass Boulevard Christian Church. Even if you don't plan on buying produce, it's still worth a stop as you can try prepared foods at a number of stands. Delish!
16. Cherokee Park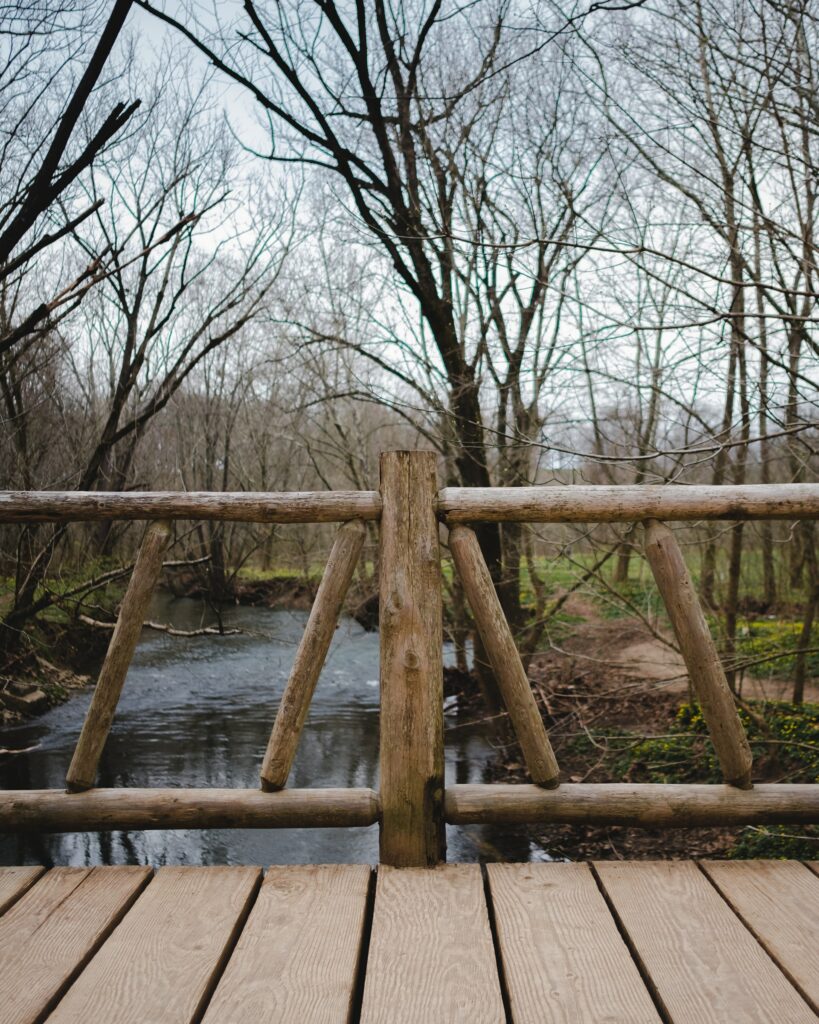 Featuring a gorgeous 2.3-mile scenic loop, Cherokee Park is a terrific place for a run, hike, or bike ride. The park's designer is Frederick Law Olmsted. Yep, the same guy who designed Central Park in NYC! Here you'll find quaint woodlands, open meadows, rolling hills, and trickling streams. All the delights of mother nature without having to leave the city!
Restaurants & More
Blue Dog Bakery & Café
I have to confess that my mouth was watering while checking out Blue Dog Bakery & Café's menu. This place is no joke, you guys. This Louisville local favorite has been dishing out European style breads and pastries since 1998. It's especially famous for its artisan bread, which takes 48 hours to produce each loaf from start to finish.
Blue Dog took their bakery to the next level by expanding the business to include a café which serves sandwiches, soups, salads, and flatbreads. Imagine those delicious crusty loaves with all kinds of sandwich toppings…YUM. The café is a popular lunch spot, but gets quite busy during lunch time, so try to get there early!
Heine Bros. Coffee
If you're craving a warm cup of coffee and want to avoid Starbucks and Dunkin, head to Heine Bros. Coffee. This is a local favorite which specializes in organic and fair trade coffee. Not only that, but Heine Bros. has a philanthropic mission and is committed to supporting the local community, priding itself on operating responsibly and sustainably.
With 18 shops all in the Louisville area, you'll find plenty of Heine Bros. Coffee locations to supply you with your caffeine fix. After all, you'll need to stay pepped up so you can see all the awesome sights in Louisville while you visit!
Angel's Envy Distillery
Part of the Kentucky Bourbon Trail, Angel's Envy Distillery is THE place to fully immerse yourself in all things bourbon. This beautiful distillery is fairly new to the scene and offered an elevated and artistic take on the classic liquor that the state is famous for.
The best way to enjoy everything Angel's Envy Distillery has to offer is to take a guided tour. There are a few tour options: The Angel's Envy Welcome Tour, The Signature Tour, and the Bottle Your Own Tour. Each one offers a different experience, so choose the one that best suits you.
Jack Fry's
There's a rumor that the best burger in Louisville is at Jack Fry's and is called the Jack's Burger. The burger is topped with caramelized onions, three kinds of cheese, and bacon. Meat lovers rejoice!
If you don't go to Jack Fry's for the burger, you'll still want to check it out for the atmosphere. The restaurant has a neat history, dating back to when the restaurant opened its doors in 1933. The place has a sweet retro vibe with comfy booths and a hearty menu.
Shirley Mae's Café & Bar
It's the moment you've been waiting for… It's fried chicken time. Not only is Shirley Mae's fried chicken among the best in Louisville, it actually made it onto Thrillist's best fried chicken in the country list. Yes, it's that good.
This small cash-only soul food spot is a wholesome place to have a satisfying meal. Although Shirley Mae's is known for its impeccable fried chicken, don't forget to order a side of Shirley Mae's Famous Hot Water Cornbread while you're there. Everything about this place screams "grandma's kitchen" in the best way and you have to stop in while you visit Louisville.
Unique Stays
Buffalo Springs Distillery
If your visit to Louisville is fueled by your bourbon fascination, this is the ultimate place to stay for you. Buffalo Springs Distillery is old distillery which opened in 1868 and now houses an Airbnb that you can rent. That's right, you can sleep in this historic building where some of Kentucky's best bourbon was made!
A night in Buffalo Springs Distillery runs around $200 per night, depending on the season. Make sure to reserve well in advance as this unique piece of history is often booked!
1974 Airstream
Your glamping dreams are about to come true with a stay in this vintage RV on the edge of a quaint pond. The Grace Airstream is a sovereign land yacht with all of the amenities of a hotel, plus the added bonus of being right in Progress Park. This park is on the outskirts of Louisville and has a pond perfect for kayaking, paddle boarding, and swimming.
Rates here start at around $200 per night, depending on the season and there's a 2-night minimum. Book your stay in advance, especially if visiting during high season in the summer!
Historic Romantic Cabin
This dreamy cabin fully encapsulates southern country charm. Although it's just a 10-minute drive away from downtown Louisville, its location next to Charlie Vettiner Park creates the illusion of leaving the city completely. Captain's Cabin is a popular staycation spot for locals and makes a perfect romantic getaway: with or without a partner! Looking at the pictures, it looks perfect for a self care weekend.
A night in Captain's Cabin will run about $325. Amenities include a bathtub, indoor fireplace, patio, and even a waterfront.
Pin me for later: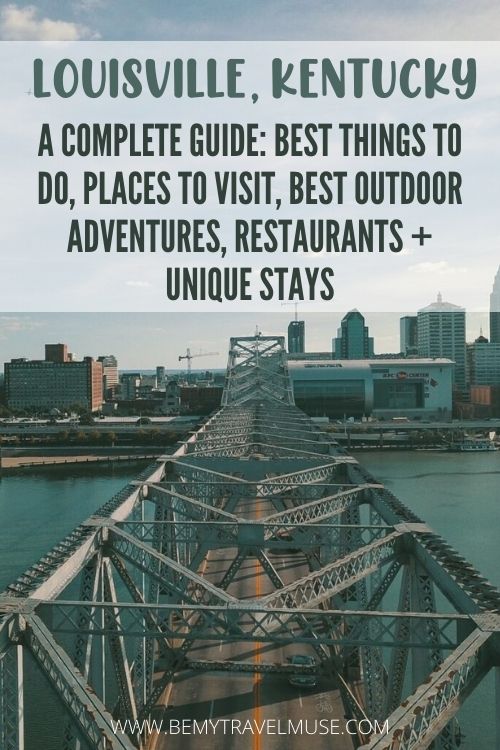 Good news! You are now totally ready to take Louisville by storm with this guide. With so many cool places to check out in this vibrant small city, you might find that Louisville surprises you in the best way. Oh, and don't forget to ask a local how the name of the city is actually pronounced… Don't be that guy that says it like "Loo-ee-vill".