Have you ever taken yourself high up above Southern California, flying as golden hour begins, gliding along the the coast as the sun sets, touching back down as the city lights start to come on?
It's where I was born and raised, where I met my first love, went through my first heartbreak, had my first big-girl job, got my first car, and all kinds of other firsts, some good and some bad, that all come along with living life.
Even though it's familiar because it's home, there's something so refreshingly different about flying up above all of the people, away from the noise, the traffic, and every little thing that down there seems so big but from up above, I realize is so small. It's a way of making the city seem quiet, something that cities otherwise never are.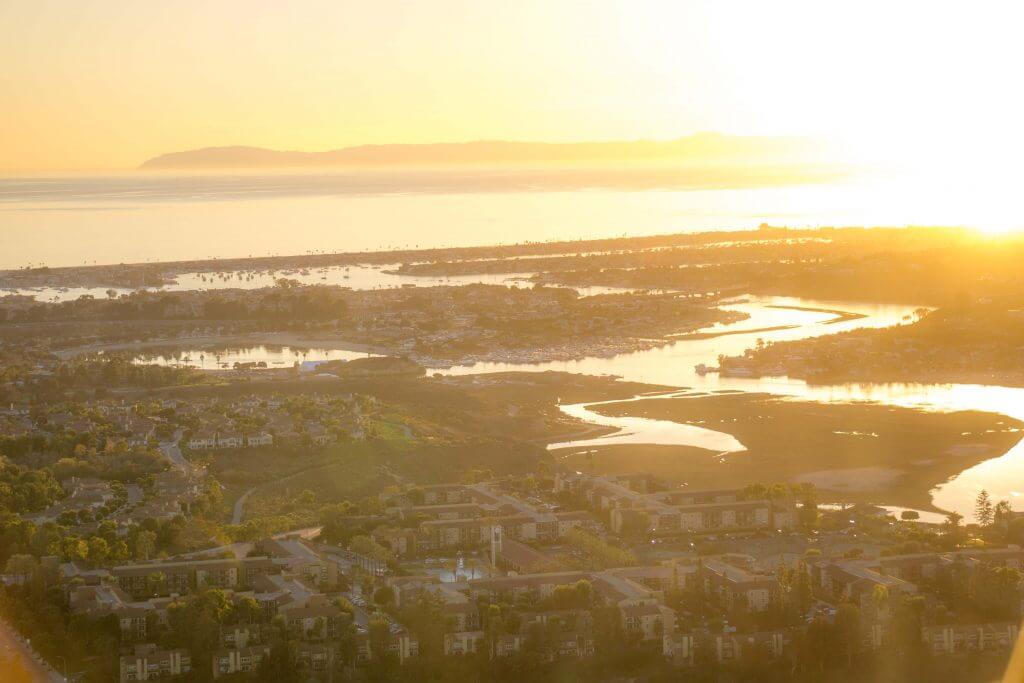 I look down at each little house and wonder about the individuals who live there, each with their own lives, problems, and joys. Couples stroll along the beach, surfers ride the waves, and boats cruise through the harbors.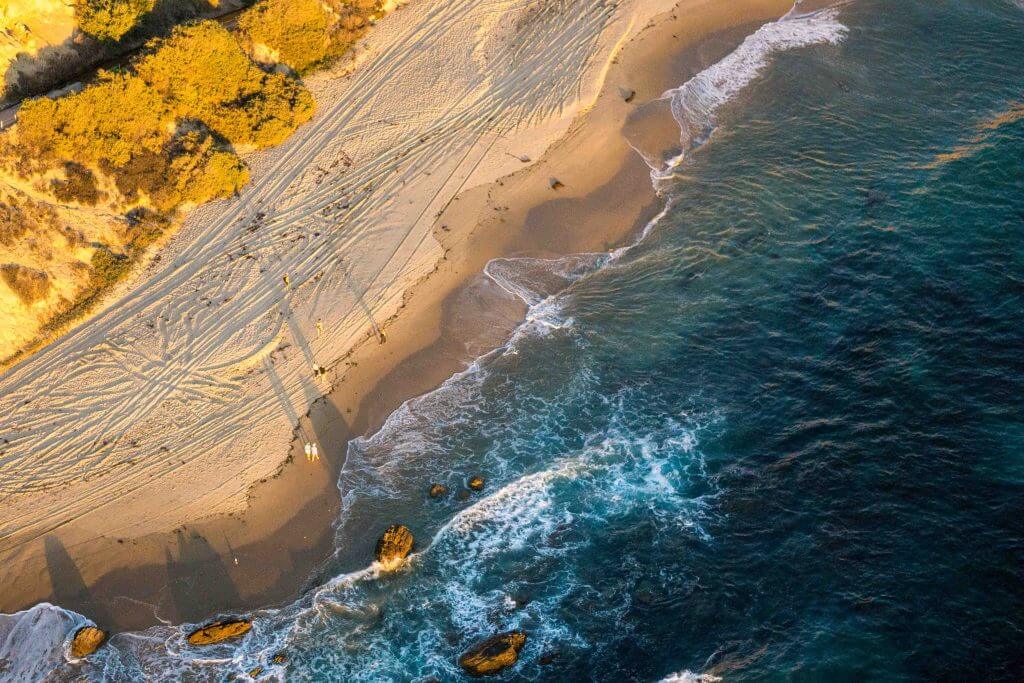 It got me thinking, we're not so different after all, are we? We're all just human beings.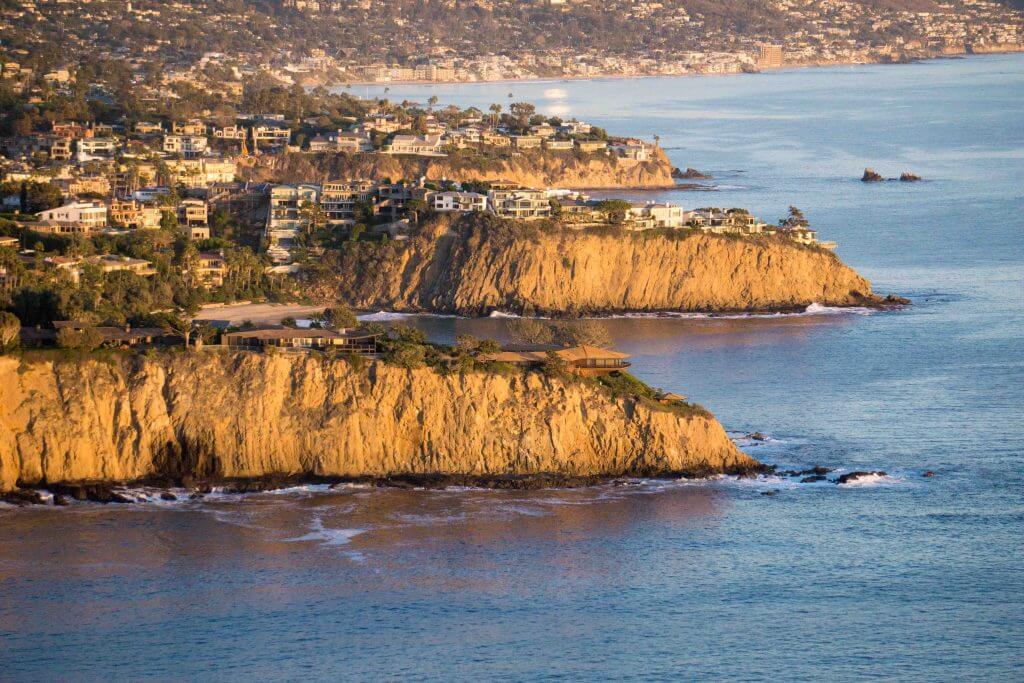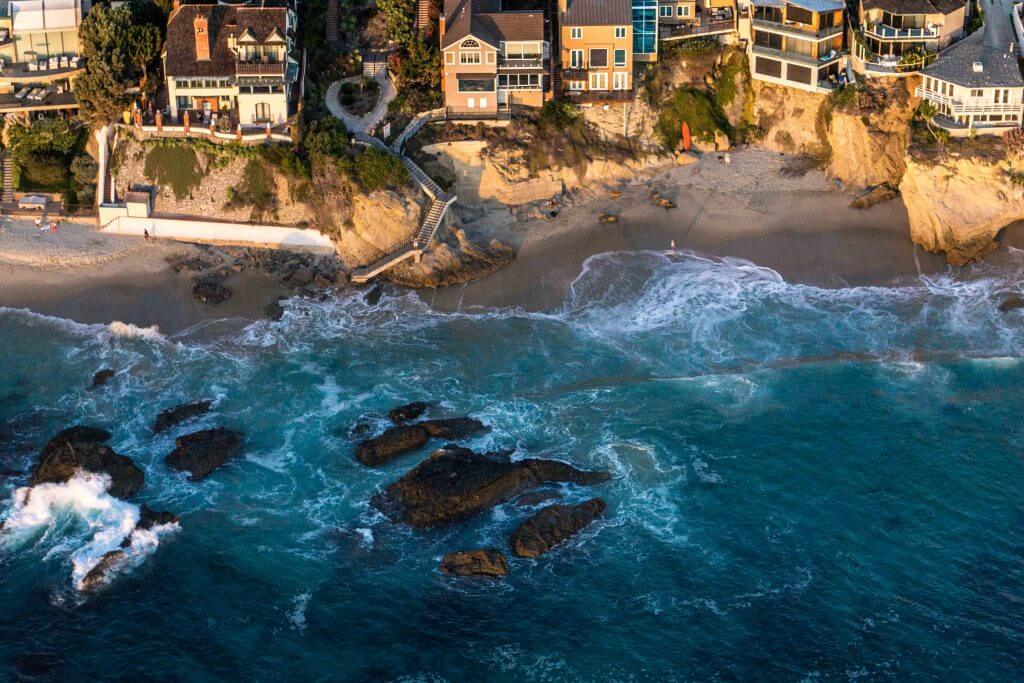 I know I'm getting a little too philosophical here, but it's what goes through your mind when you fly over your home for the first time in your life in a helicopter.  It's something I had always dreamed of doing, seeing the other choppers flying overhead as I sat on the sand, wondering what it must look like from up there.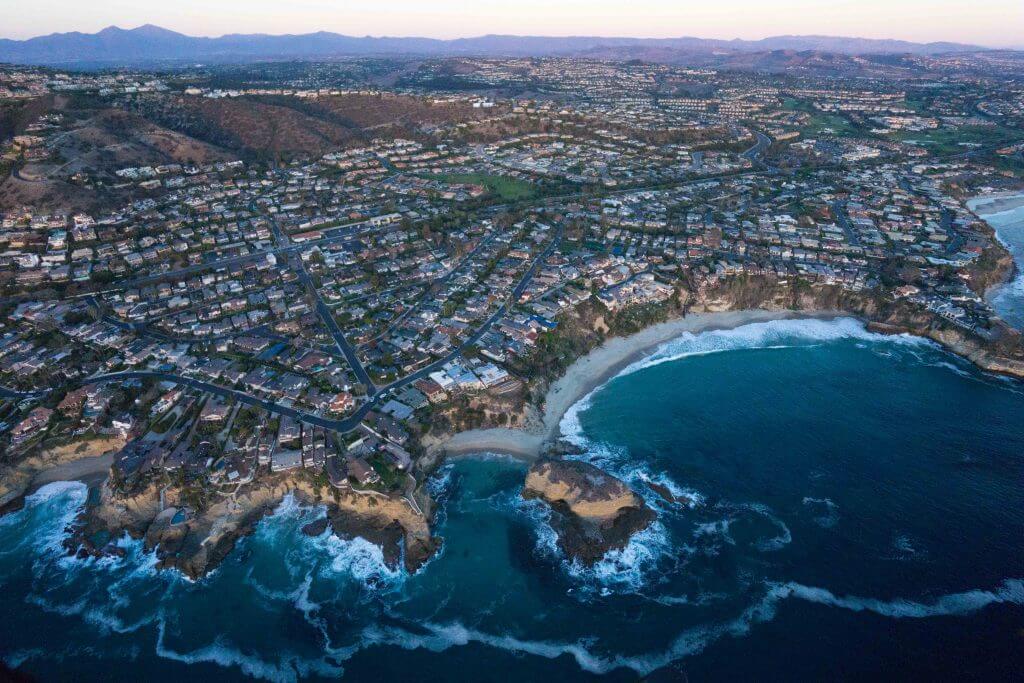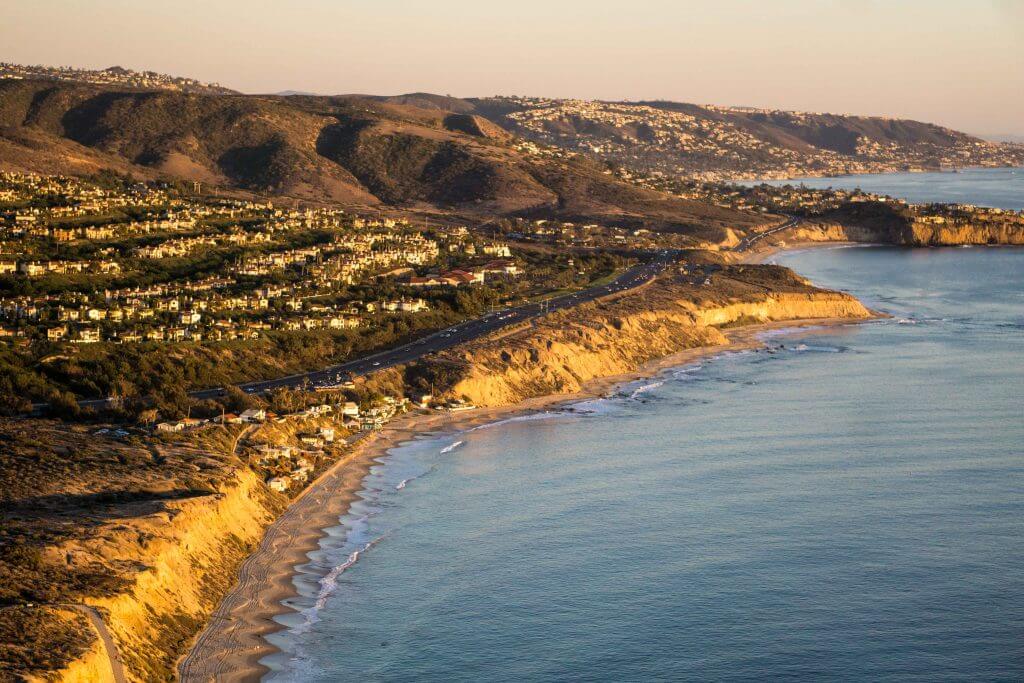 Now that I've done it, I kind of want to do it again, and again, and again. (And again after that).
Have you heard that the sunsets are better in Southern California? They're brilliant with explosions of orange, red, pinks, and sometimes even green flashes as the sun hits the watery horizon.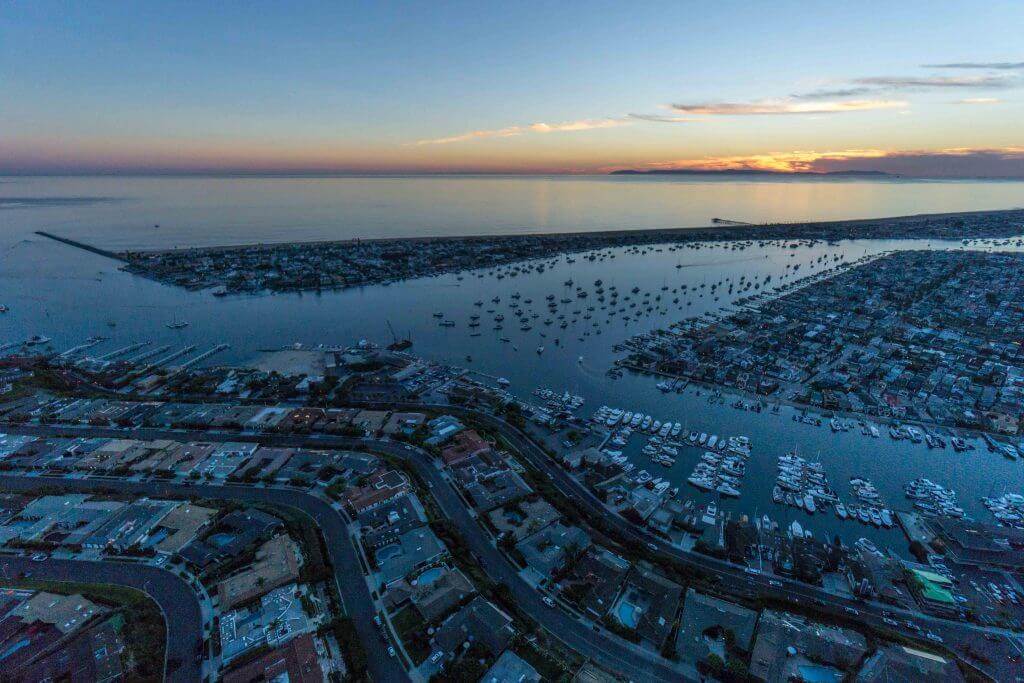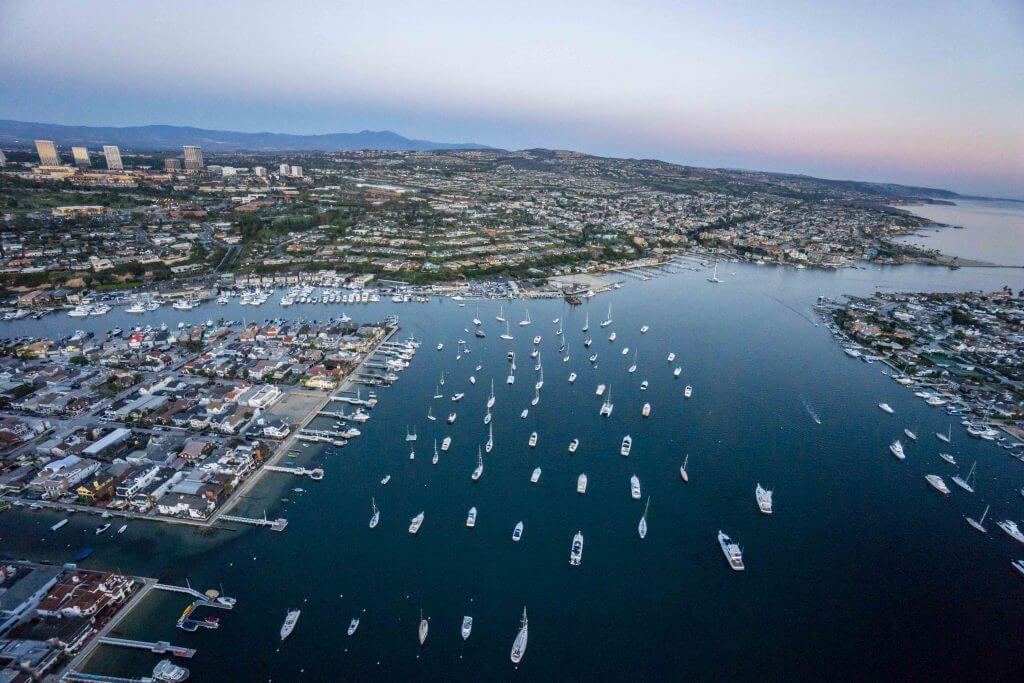 Truth be told, it's probably because of the pollution, but it makes the skies so brilliant, there's no better time to fly than the sunset.
The flight took us from John Wayne airport in Newport Beach down the coast all the way to Dana Point and back. On the way we passed Laguna Beach, Corona Del Mar, and all of those landmarks that I'd seen from the ground but never from up above like this. Sure, I've taken flights out of the local airport it's just not the same as flying along the coast a bit more slowly, with the sole purpose of looking down and taking it all in rather than quickly trying to get from point A to B.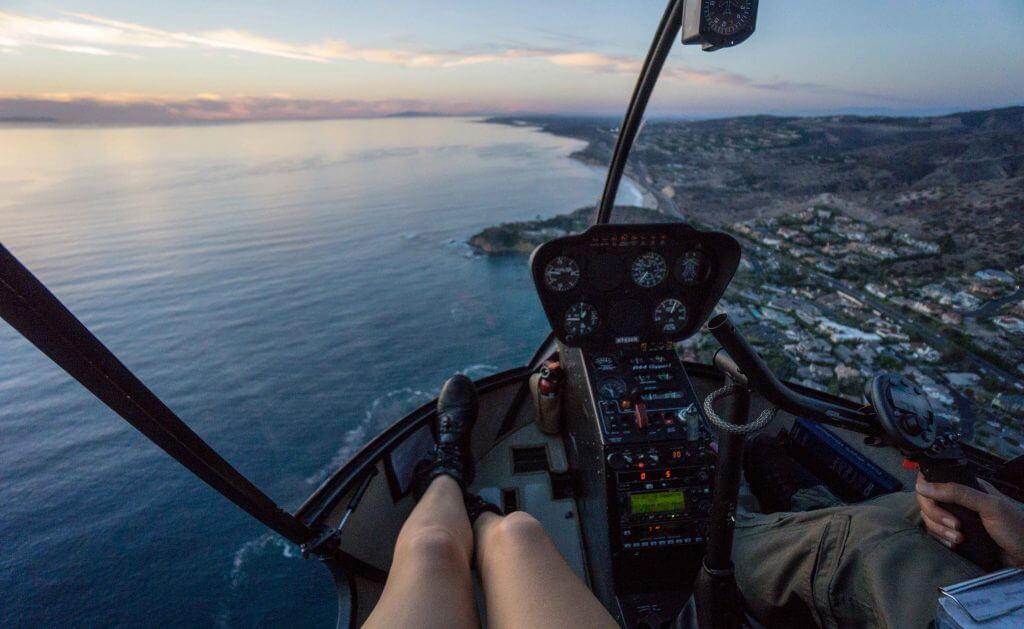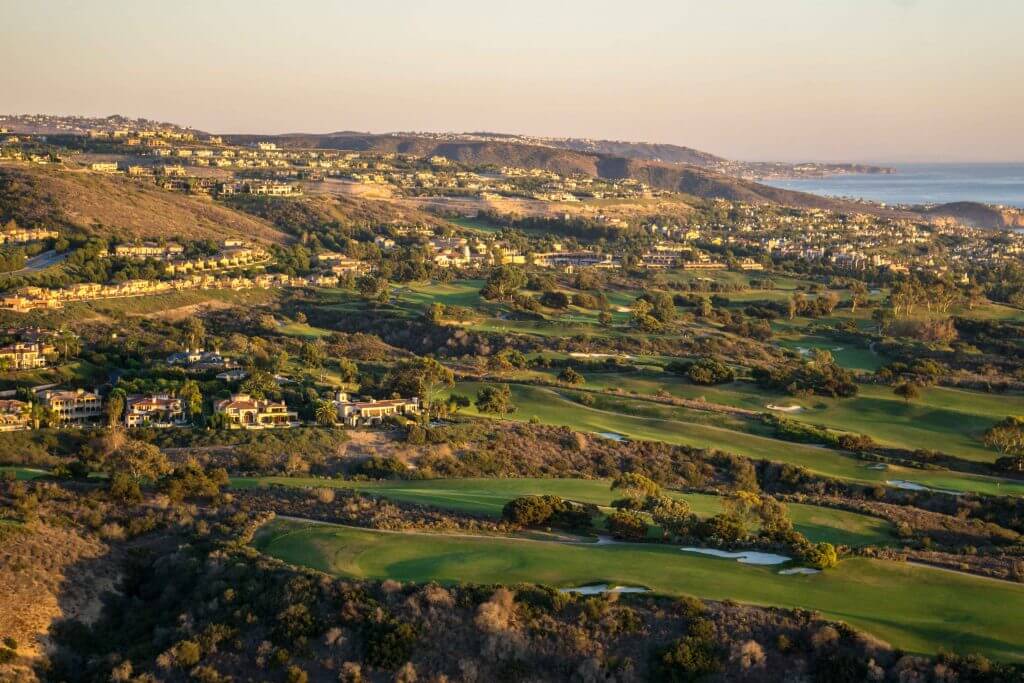 And on an airplane, can you do this?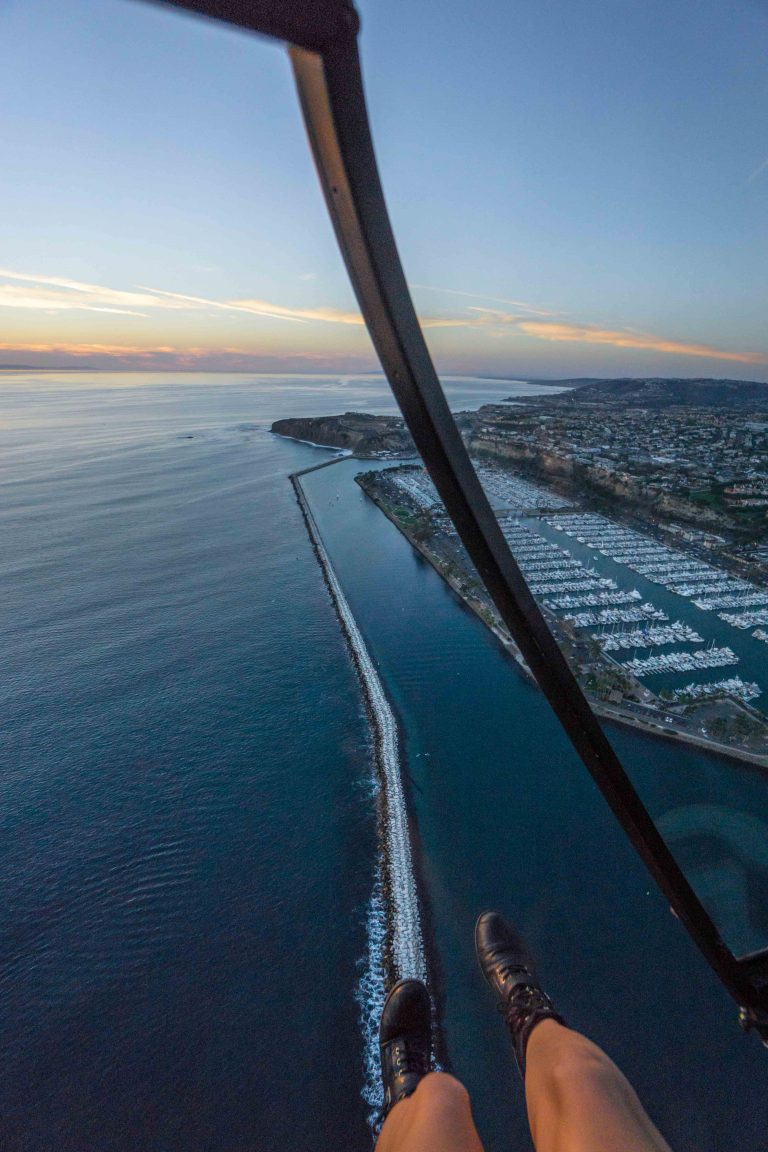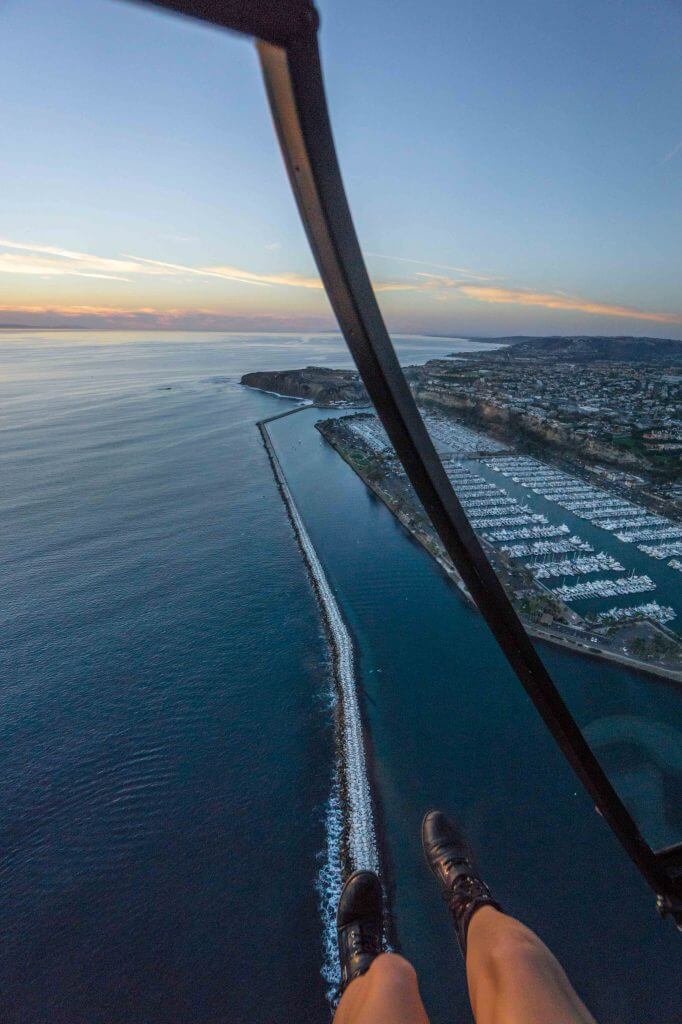 Coming back to Newport beach after all of these years of traveling the world and spending more time here, exploring it like a traveler this time, has actually been pretty magical. Truly appreciating it, heading to the beach, watching the sunset, and flying overhead have made me realize that the place I left is pretty cool, too. It's not the perfect place, but it is home and home is beautiful.
So much thanks, Eat Sleep Fly, for taking me on this journey. It's not one I ever could have expected to have back at home.
*This post came about when Eat Sleep Fly's CEO reached out after reading about the meditation retreat and appreciating the info, extending an offer for a ride. He didn't ask me to write a review, but I wanted to, because I thought you guys would love to know how you can do this too.