Each and every summer since I began my nomadic lifestyle six years ago, there's no question where I'll return to: Greater Los Angeles, the place where I grew up. The weather is perfect, I'm never bored, and of course, it's home.
It's a funny thing, since leaving I've become more and more interested in the best and most beautiful places in and around greater Los Angeles, exploring the deserts, coastal areas, and mountains.
Topping out at four hours in the car from LA, these are some of my favorite things to do, even if you can only do a weekend getaway. These trips are absolutely perfect for that length of time:
Anza-Borrego Desert State Park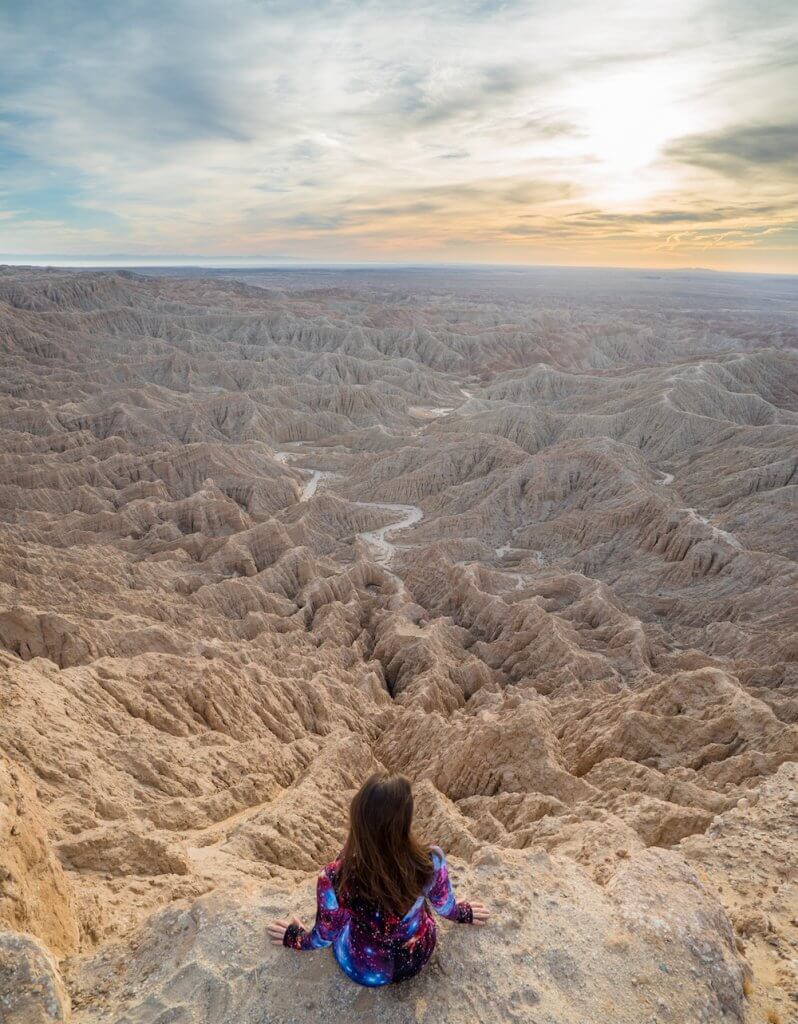 It took me over 30 years to finally go and discover this incredible state park in eastern San Diego. Last Christmas, my brother and I decided to make an impromptu trip heading out to Font's Point for what must be one of the best sunrise spots in all of California. We spent the next day off-roading all around the state park to the wind caves and beyond, marveling at the rock formations.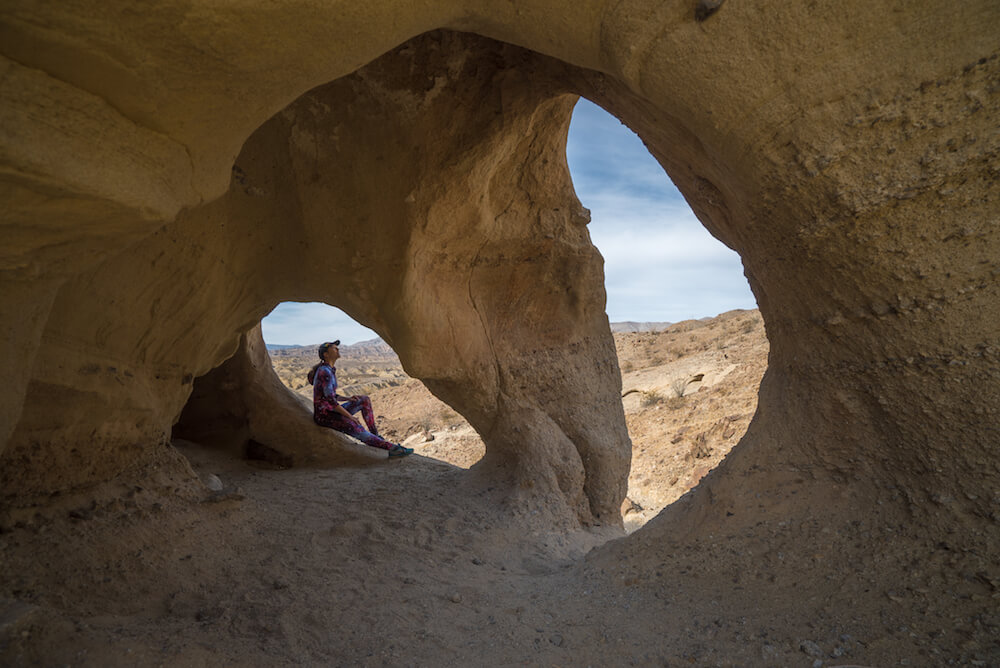 The stars at night were incredible as well, with limited light pollution and nice clarity.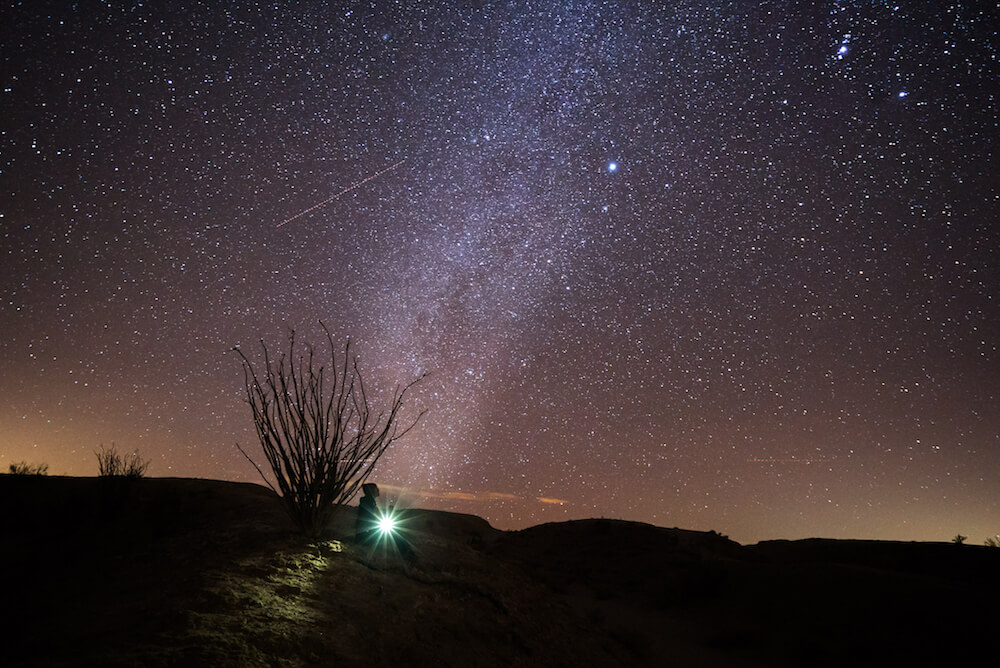 Though I visited in the winter, Anza Borrego is famous for the wild flowers in the spring, particularly after a wet year. It takes about 2.5 hours to drive there from Los Angeles. If you're heading there in the summer, try to stay out of the heat in the middle of the day as there are almost no water sources out there and no cell signal. More about the best things to do in Anza-Borrego here.
Las Vegas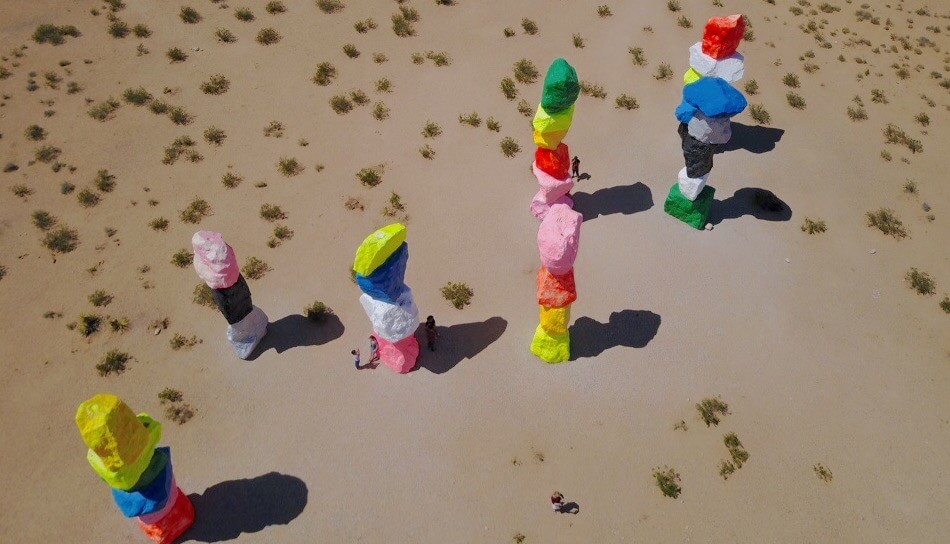 Back when I still lived in greater Los Angeles, I went to Vegas several times per year. I've probably been a total of 20+ times now! It's only about four hours of driving before you can see the strip. Though used to love it for the amazing night clubbing and pool parties, now I've come to appreciate it more for some of the things to do off of the strip, including the Seven Magic Mountains Art Installation and the Valley of Fire State Park.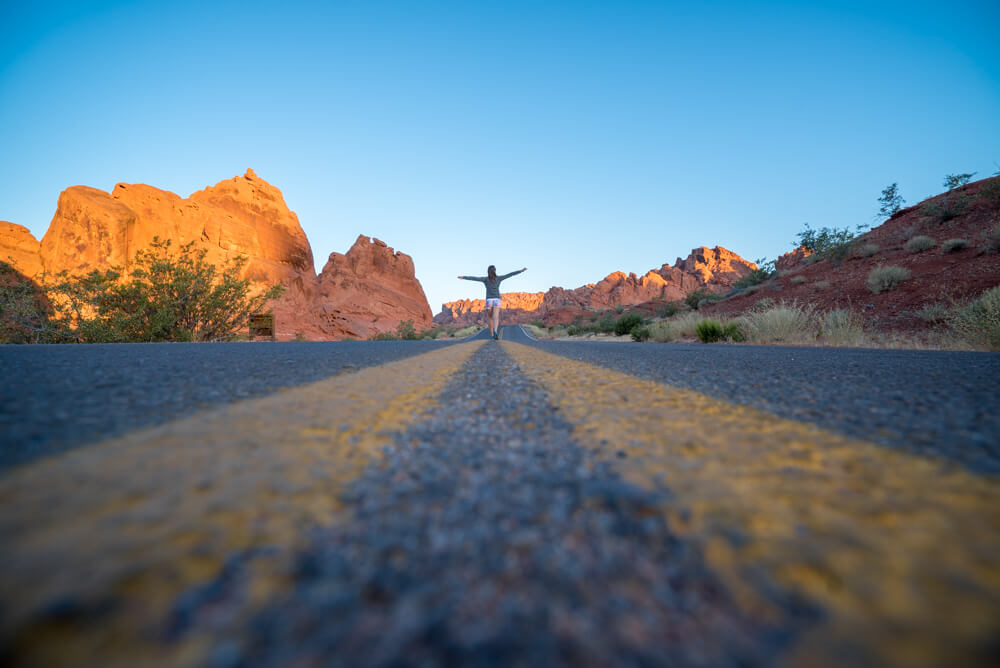 To avoid traffic, try to head out ‪in the morning on Friday rather than the afternoon or evening. You can read more on my American Southwest itinerary.
Santa Barbara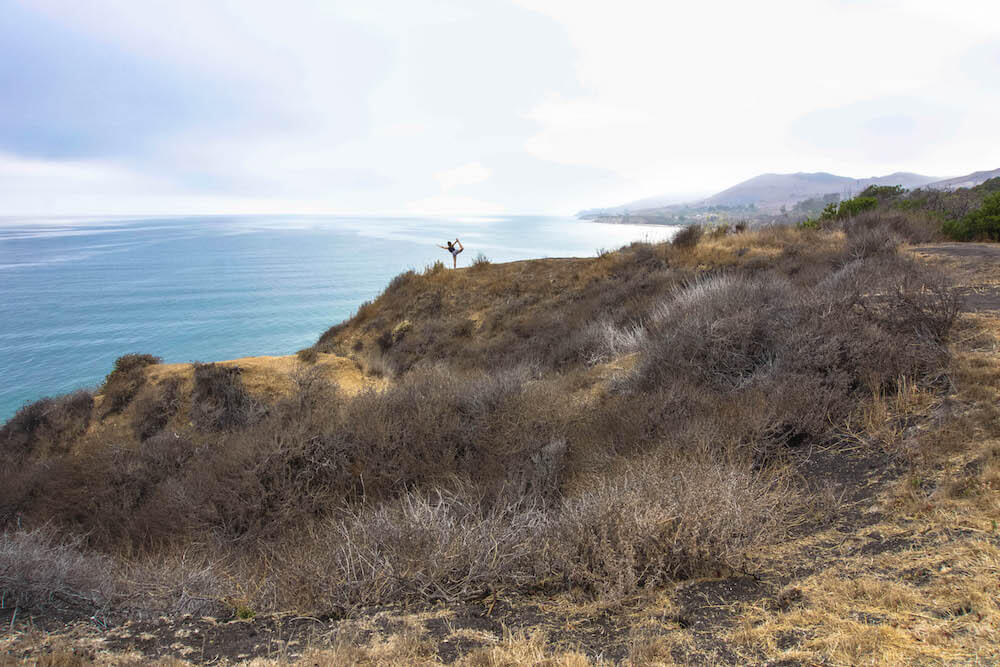 Although I am biased since my alma mater is UCSB, I feel that Santa Barbara is the most gorgeous coastal area of Southern California. I absolutely love the quaint Spanish-style architecture of State Street, can't get enough of the beaches up around Goleta, and adore the El Capitan campgrounds. Both times I've camped there, I saw dolphins playing in the waves while sitting on the cliff sipping my coffee. Does it get any better than that?
If you're into hiking, there are a lot of trails up around Montecito, just south of Santa Barbara as well. Many of them are closed due to recent natural disasters, so do some research on the current situation before you head out to hike.
The drive takes about two hours from Los Angeles. If you're heading back down south on a Sunday, be sure to leave early in the morning as traffic can back up on the 101 later in the day. You can read more on my Pacific Coast Highway road trip itinerary.
Joshua Tree National Park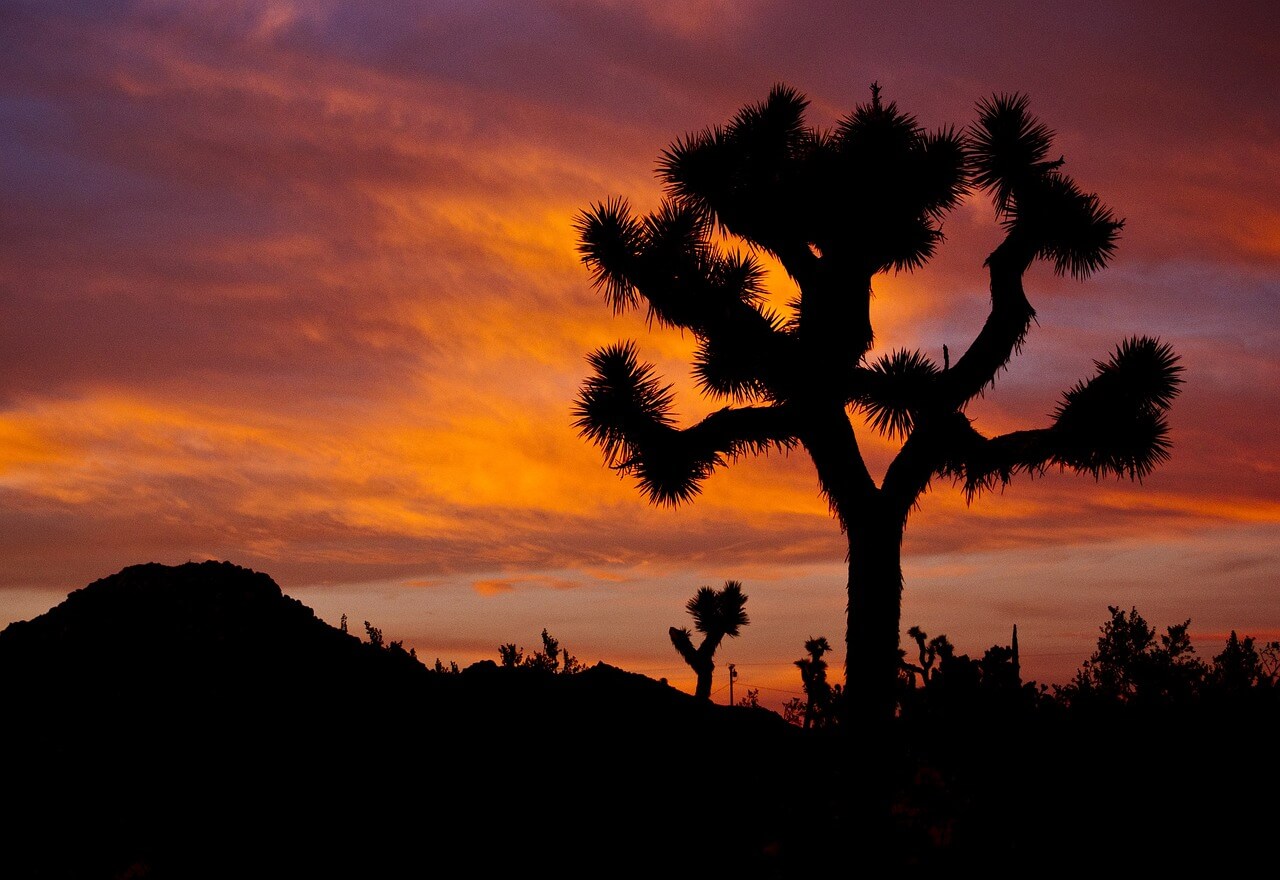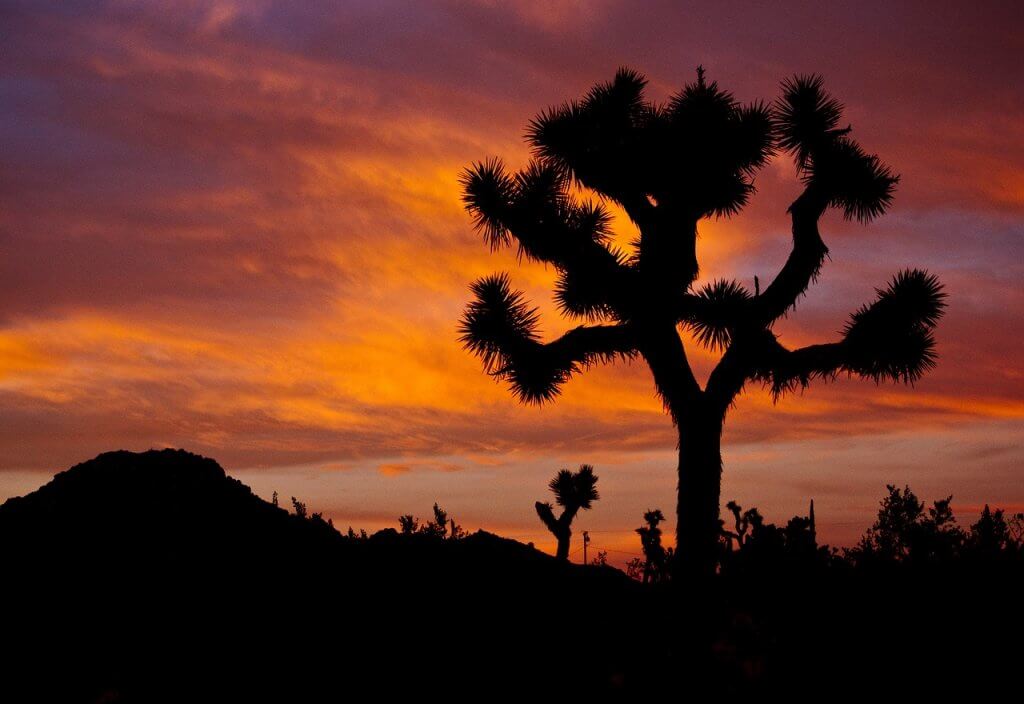 There's something special about Joshua Tree. It just feels like a sacred space, and for many it is, with a meditation center located out there, plus the prevalence of fire energies which benefit the heart. It's one of the few national parks near Los Angeles, and can even be done as a day trip.

There's also the benefit of the colorful desert sunrises and sunsets, as well as incredible stargazing. One of the best times to go is in the winter when it's not crowded and is not unbearably hot, though it's also a popular spot for viewing the Perseid meteor shower every summer. Book well ahead of time if this is of interest to you. The drive takes about two hours from Los Angeles.
Big Bear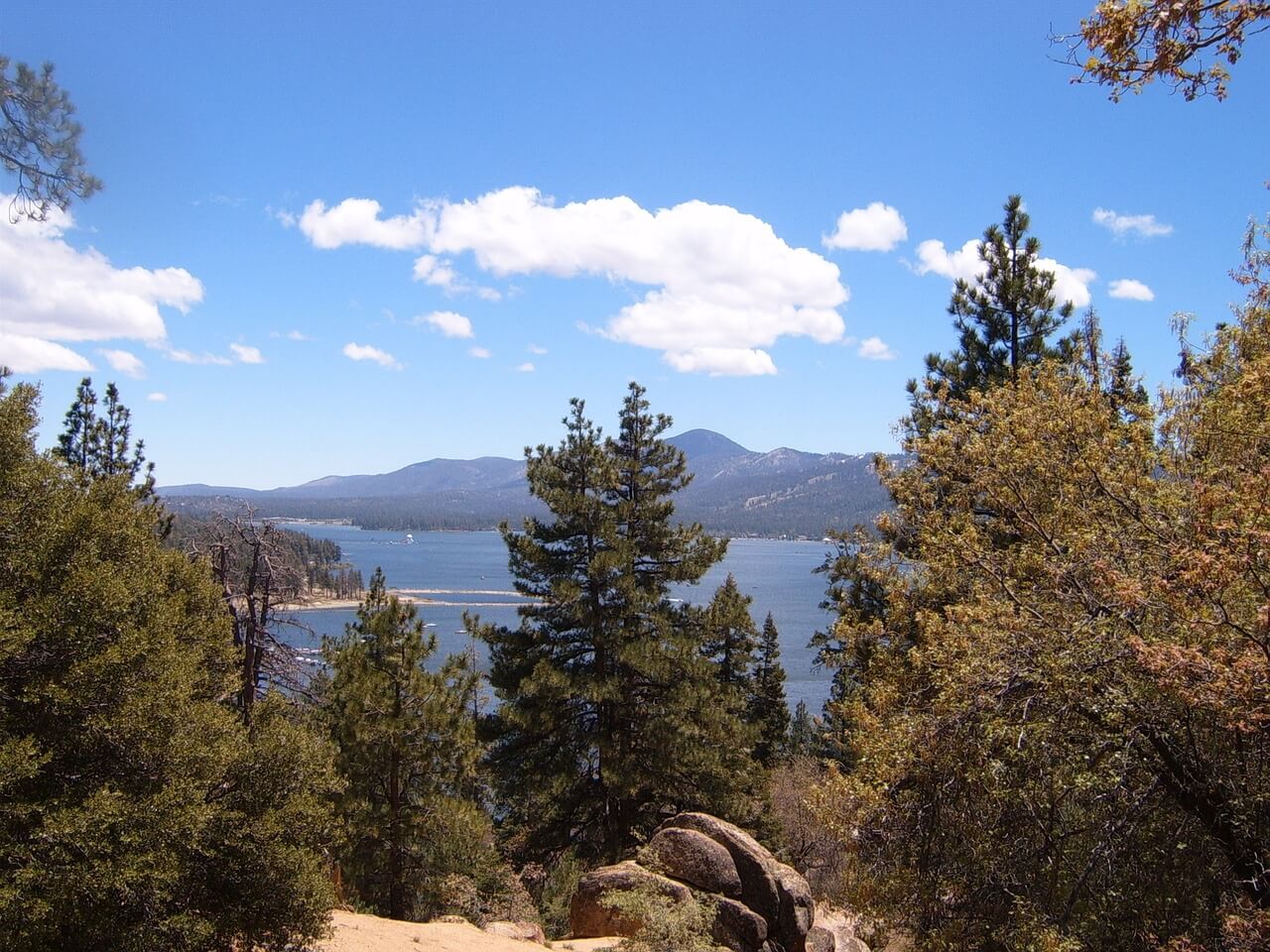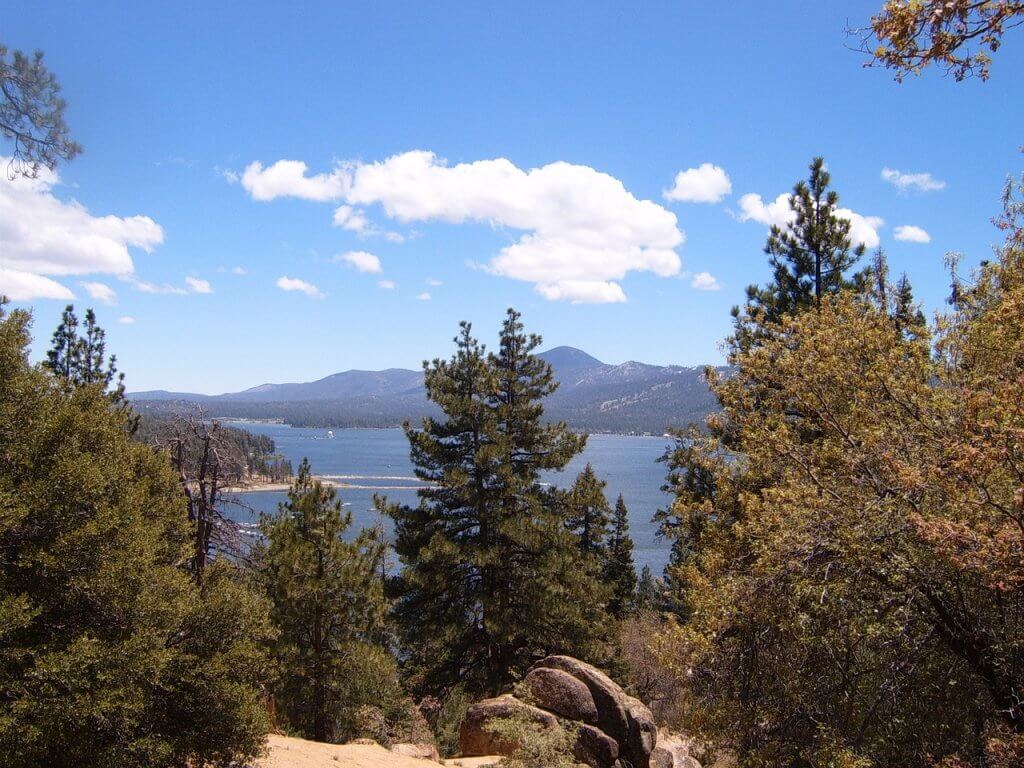 Those who are new to greater Los Angeles are often surprised that you can drive from snowy mountains down to the beach all in one day. If you're craving some snowboarding or skiing but don't want to drive all the way to Mammoth or Lake Tahoe, head to Big Bear. Even if the snow isn't dumping down, they've got snow machines!
In the summer you can go swimming in Big Bear Lake or check out one of the many hiking trails in the area. I have a more extensive guide here for how to best spend a weekend in Big Bear. It takes about two hours to head there from greater Los Angeles.
Angeles National Forest
If you don't want to drive nearly as far, there's a lot of great hiking just east of LA in Angeles National Forest. You've got Mount Baden Powell, which offers beautiful views of the city, and is a favorite of mine and my mom's when we don't want to go super far but still want to be in nature.
Part of the Pacific Crest Trail runs through the forest so you'll see some through hikers as well! Depending on where you are in the city, this doesn't take long to drive to at all – perhaps an hour or two depending on which trail you're trying to access.
Slab City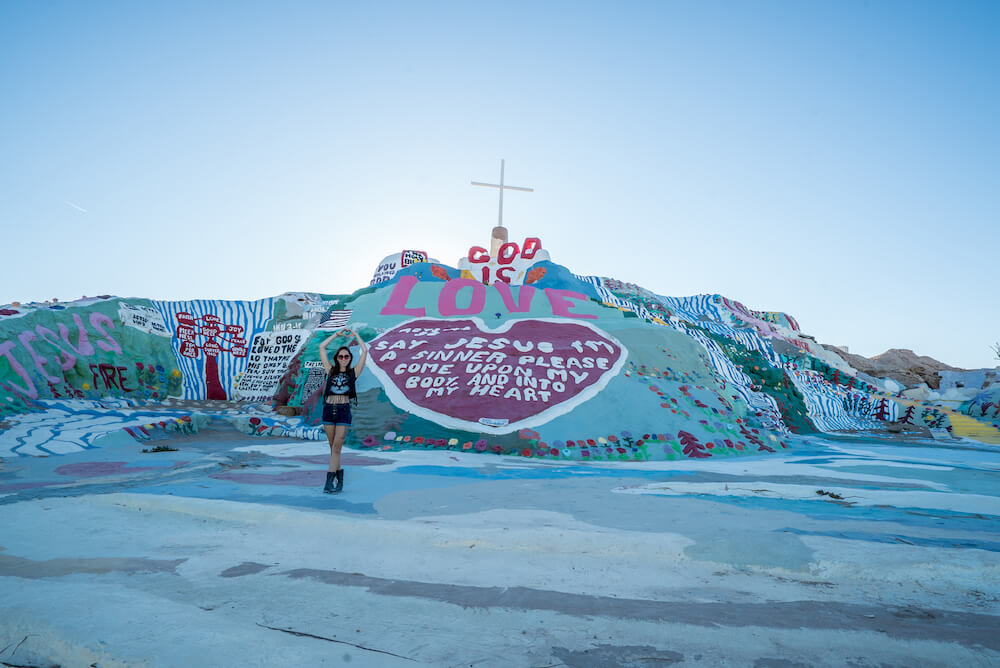 If you're feeling adventurous and want to see something about as different as it gets, head to Slab City near the Salton Sea. Referred to as the 'Last free place in America', Slab City is home to anarchists, those who are down on their luck, and escaped convicts. It may sound creepy, and it is, however I recommend it because it's one of the most artistic cities I've ever seen. It's full of upcycled trash-turned-art, and it's like each person's domicile has a theme.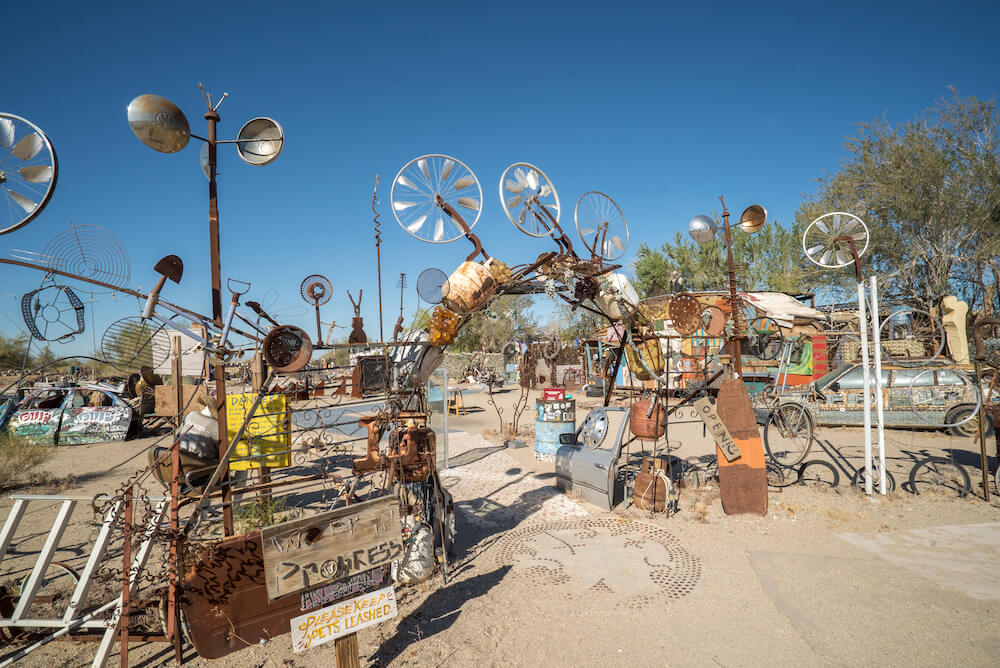 You can camp for free there and wake up the next day to enjoy things like East Jesus or Salvation Mountain, two must-sees. It gets incredibly hot there during the day, so make this an overnight and head out before it gets too hot. Be sure to stop by the Salton Sea on your way in or out. For a video showing some of the most interesting things, plus an interview with a local, check out my Slab City blog post here. It takes about 2 1/2 to 3 hours to drive there from LA.
San Diego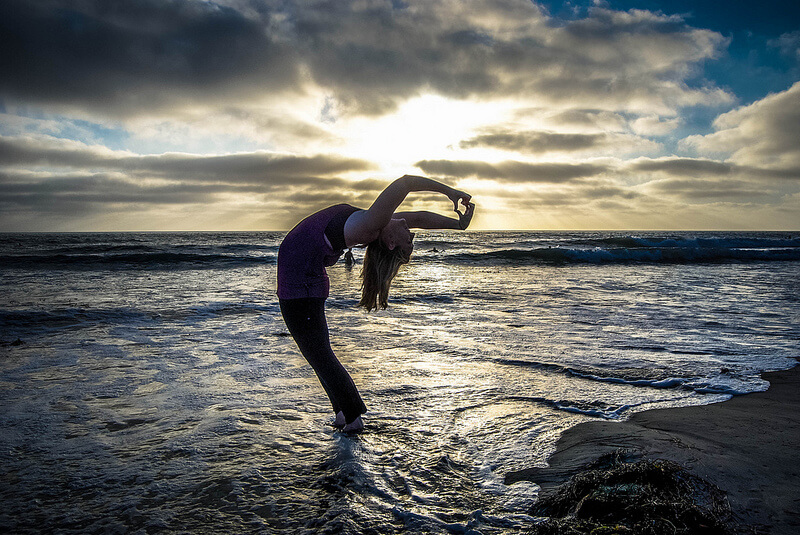 Obviously, San Diego is worth a mention here considering the beautiful beaches, more relaxed and laid-back vibe than Los Angeles, and great surf. There's so much to do here it's hard to list it all, but there is a historic area, Coronado Island, incredible Mexican food, lovely beaches like La Jolla and Pacific beach, and on the way down, I highly recommend stopping by the meditation gardens in Encinitas. They're free to enjoy and it's just a nice way to break up the drive, which takes about two hours without traffic.
This is one of 10 of my recommended most beautiful spots in California on Alamo's Scenic Drive. You can read the rest of the list here.
Catalina Island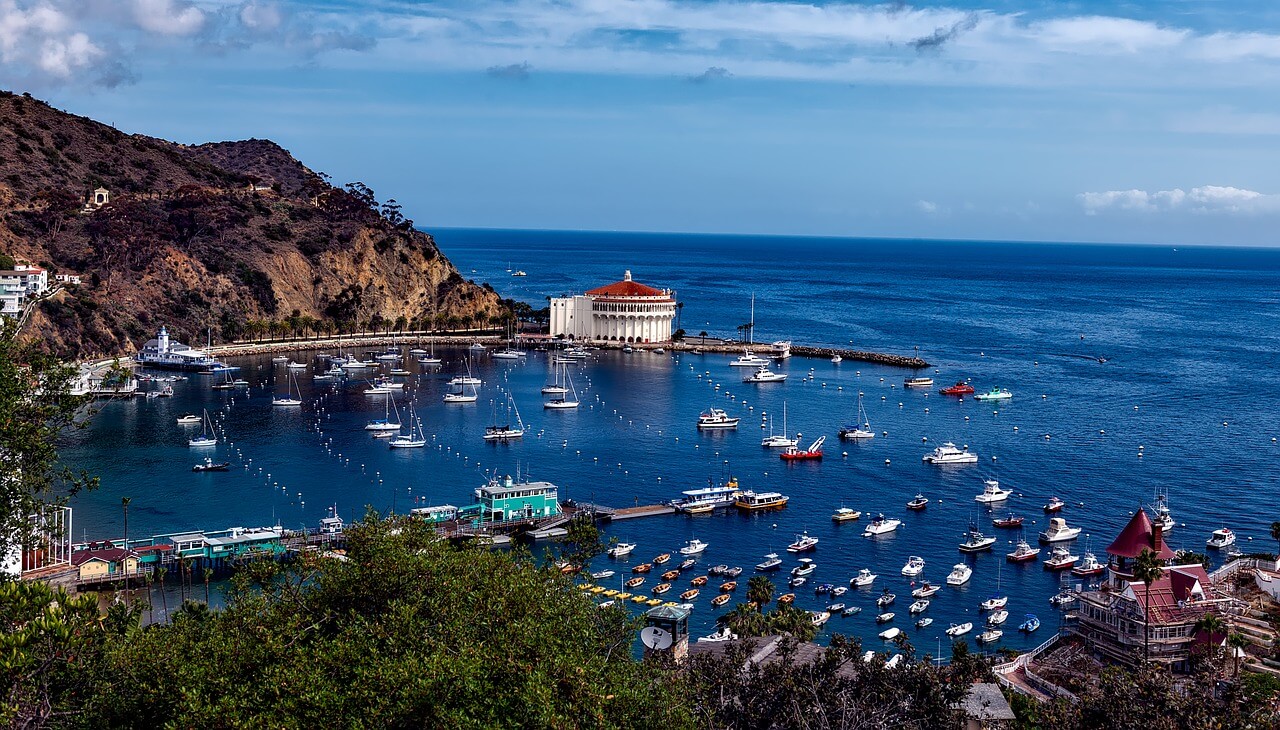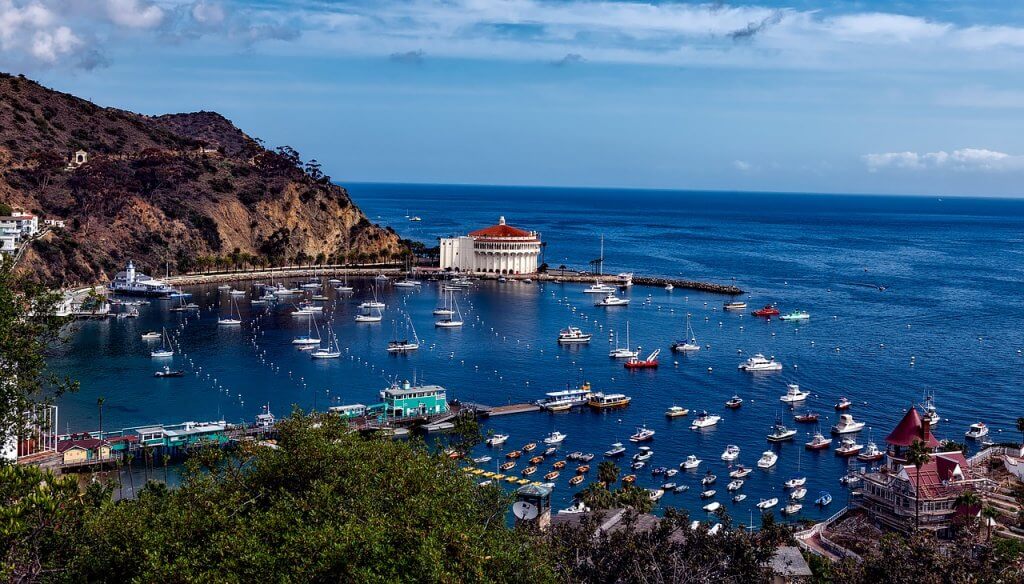 Get out of the hustle of California completely and head to Catalina Island, which takes about 2 hours to access by boat via Long Beach. It's perfect for camping, or a romantic weekend getaway.
For those who love diving, there are kelp forests to check out, and if you're lucky, some playful seals might come and say hello. You can also snorkel if diving isn't your thing.
These are my personal favorite weekend getaways from Los Angeles, though there are so many more, like Palm Springs if you love golf, the Mojave Desert and Lake Mojave if you're into boating, Laguna forest east of San Diego if you love star gazing and hiking, the beaches of Orange County, and more of the Channel Islands.
What are some of your favorite spots around Greater LA when you want to get away? Let me know in the comments. I'm always up for a new adventure!
*This post was brought to you in partnership with Alamo Rent A Car. All thoughts on the destinations are my own.