I'm going to say it: Santa Barbara is the prettiest town in California.
I mean it.
I will shout it from mountaintops.
I realize this is a bold statement, there is certainly tough competition, but where else do you have this:
and this:
right next to each other? Few places, that's the answer.
Santa Barbara has that je ne sais quoi that's missing from other locales.
Admittedly, I'm a little biased having moved there at 18 for school (I'm a Gaucho for life).  Those were the impressionable years when I discovered who I was, what I wanted out of life, and, though majoring in Global Studies did not necessarily help me figure out what I wanted to be when I grew up, I learned exactly what I did NOT want to be (a greedy "bad guy" who ruins the ecosystem), and that had value enough for me.
So, when I visit, I want to maximize my time there.  If you're the same way, here's a list of awesome things to do in Santa Barbara:
The Best Beaches
Best for surfing:
Mesa Lane Beach: you will have to walk down the stairs between the private homes to get to Mesa Lane Beach, but the beach itself is completely public. Checking the tide schedule beforehand is important as the beach could completely disappear during high tide.

El Capitan Beach

: when the waves are right, this beach offers incredible breaks for advanced surfers. El Capitan could be crowded at times, but it's worth going as the wave has the potential to  break for hundreds of yards.
Best for swimming:
Butterfly Beach: This pretty beach regularly makes it into top California beach lists , with good reason. It's easy to access from the Four Seasons Biltmore, the gentle waves are perfect for swimming, and the beach offers some of the best spots for sunset watching in Santa Barbara. There are no public facilities on the beach, so bring your own lunch and have a nice picnic afternoon.

Summerland Beach: Summerland Beach is located below the Lookout Park. It is usually not crowded, and the waves are great for swimming. It is also a dog-friendly beach, which is always a plus in my book.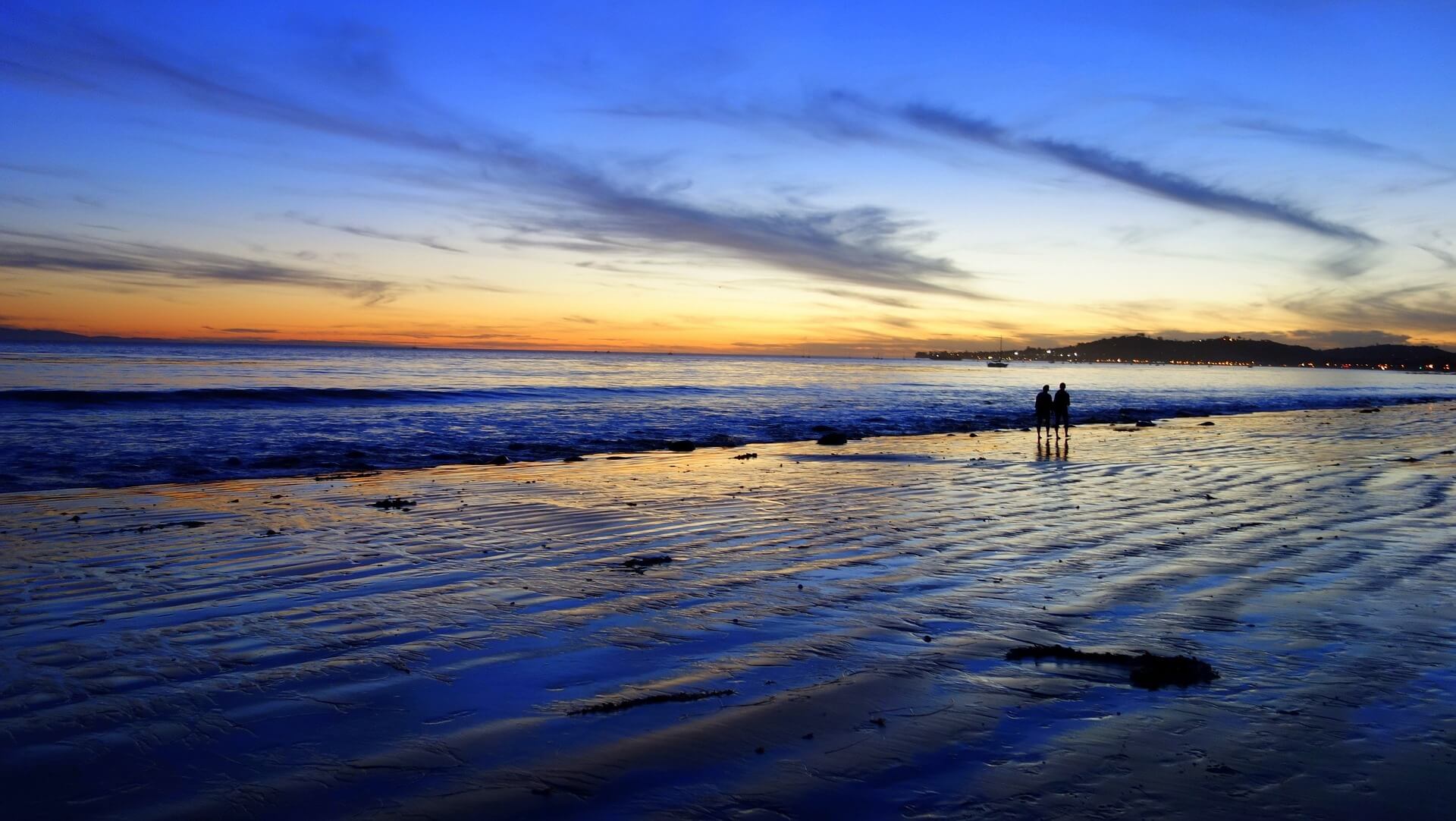 Best for diving and snorkeling:
Refugio Beach: Diving and snorkeling are pleasant at Refugio, with easy shore access and complete showers and toilet facilities on the beach. On the beach itself, Refugio is also great for picnics.
Best for your dog:
Hendry's Beach: Also known as the Arroyo Burro Beach, is an awesome place to bring your dog. Dogs are free to roam wild here at the off-leash legal area, which is only about 100 feet from the main beach. People are friendly, dogs are happy, such a great place with great atmosphere!
Best for lounging and chilling:
Hammond's Beach: If you plan on just chilling on the sand, then go to Hammond Beach. It is a little bit tricky to get to (

here's detailed directions

), but definitely worth the effort. Hammond is more of a locals beach, which makes it perfect for an afternoon date with a book.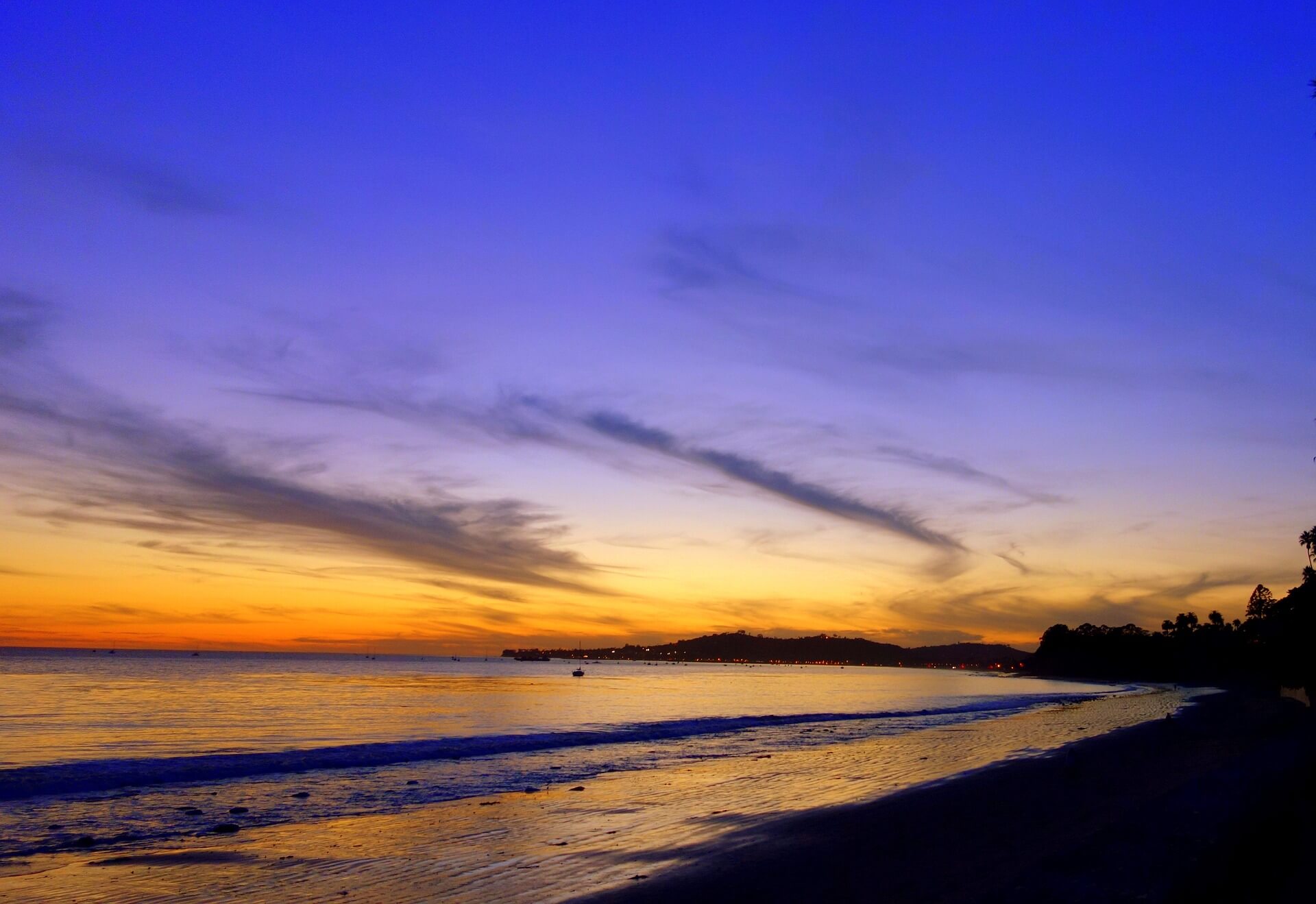 Go Hiking
Red Rock:
(The road to Red Rocks is currently closed due to storms, so make sure to check if it's still closed before going!)
There are many awesome hikes in Santa Barbara and the surrounding areas, with natural rock water slides and waterfalls, but Red Rock in particular is a popular hike and hangout spot, especially on summer weekends.  To successfully spend a day there, follow these directions to the trailhead, pack supplies you intend to carry back out with you (no littering, please!), like plenty of water, snacks, proper footwear for hiking, and a bathing suit for swimming in the Santa Ynez River.
It's a nice change of pace from a typical beach day, and gives you an opportunity to have a "local's" experience.  If you go on a weekend in the spring/summer, you'll probably be partying with college students.  If you go any other time of year, however, you just might have a more laid-back day.
Lastly, if you really just really want to get an adrenaline rush that may or may not end successfully, take a jump from the 40-foot cliffs into the pools below. Would I? Heck no, but it IS what Red Rock is sorta known for.
This moderately challenging trail is one of the most popular hiking trails in Santa Barbara. There are a few routes available to get to the amazing views about 1800 feet above Santa Barbara. The longer (about 8 mile round trip) Jesuita Trail offers ocean view on your way up, whereas the shorter (about 4 mile round trip) Tunnel Trail is dog friendly, and it is popular with local trailers as well as mountain bikers.
Montecito Peak:
If you are up for a challenge, Montecito Peak is for you. It is one of the highest in the Santa Ynez range, standing tall at over 3000 feet. Getting to Montecito Peak is accessed by walking a  7.1 mile round trip trail, and has close to a 2500 feet elevation gain. However, the oceanic view as you make your way up will keep you motivated.
Start your hike at the Cold Springs Trail, and continue straight up when you reach the West Frog Trail junction, shortly after which you would have a few creek-crossings to do. Then, after a few more unmarked junctions and single tracks, you will be rewarded with an amazing 360 degree view at the very top. (details here)
If you prefer a less demanding hike, check out Tangerine Falls and/or Seven Falls which are 2.5 miles round-trip. Seven falls, when filled with water, is a great spot for swimming. Be sure to watch out for poison oak on your way to the Tangerine Falls, and all of the hikes on this list, for that matter.
Rocky Pine Ridge:
If you are short on time but still want a good workout, Rocky Pine Ridge is perfect. It is a short hike up, but you will have some boulder hopping to do. Additionally, there are some misleading rock formations to keep you on your toes. However, if you are fit and confident with navigation, it is a great hike that offers magnificent views of the rocks. The trailhead is tricky to find, beginning at the junction of Gibralter Rd and East Camino Cielo Rd.
Other activities
Wine tasting:
Urban Wine Trail offers close to 30 wineries and cellars around downtown Santa Barbara, completed with an app and a map that helps you navigate your way through based on your wine preferences. There are also live music and other events going on at different tasting rooms on a weekly basis, so check their event calendar and plan your wine tasting trip accordingly.
Shopping:
Most people head to State Street, which is filled with boutiques, cafes, and restaurants. But if you are shopping for something more unique, check out the Funk Zone (where the Urban Wine Trail is located, too). Expect to find hip and trendy boutiques dotted along the street, selling thrifted treasures and unique Santa Barbara souvenirs. There are also many galleries and restaurants, so the best way to spend your time at the Funk Zone is to start by some gallery hopping, continue with a nice weekend brunch at one of the cool, new restaurants, and shop your heart out afterwards. It is also a great spot for partying after the sun goes down.
Visit the gardens:
Created by a Polish opera singer and socialite, Madame Ganna Walska back in the 40s, Ganna Walska Lotusland is now one of the 10 best gardens in the world, according to The Telegraph. The entire area is beautifully manicured with, well, lotus flowers, as well as other interesting botanics such as the Japanese garden, succulent garden, and more. Another iconic botanical garden is the Santa Barbara Botanic Garden – such a pretty place to take photos, to see the tallest trees in the world, and very often you will see weddings being held at the garden. 
I mean, you don't even have to work that hard to be a brilliant photographer here.  The landscape just poses for you:
Explore Santa Barbara's Spanish History:
Mission Santa Barbara & El Presidio Historic Park are two places that will  refresh your early California history class memories. Mission Santa Barbara is a grand and colorfully tiled national landmark that one can easily spend hours getting lost in. There is a garden, chapel, and a museum. It opens daily, and offers docent tours on every Tuesday – Friday at 11am, and every Saturday at 10:30am. El Presidio Historic Park is the birthplace of Santa Barbara, and while most of the fort has been rebuilt, the El Cuarte and the  Canedo Adobe are still intact. If you can't get enough of the Spanish architecture, check out the Santa Barbara Court House too!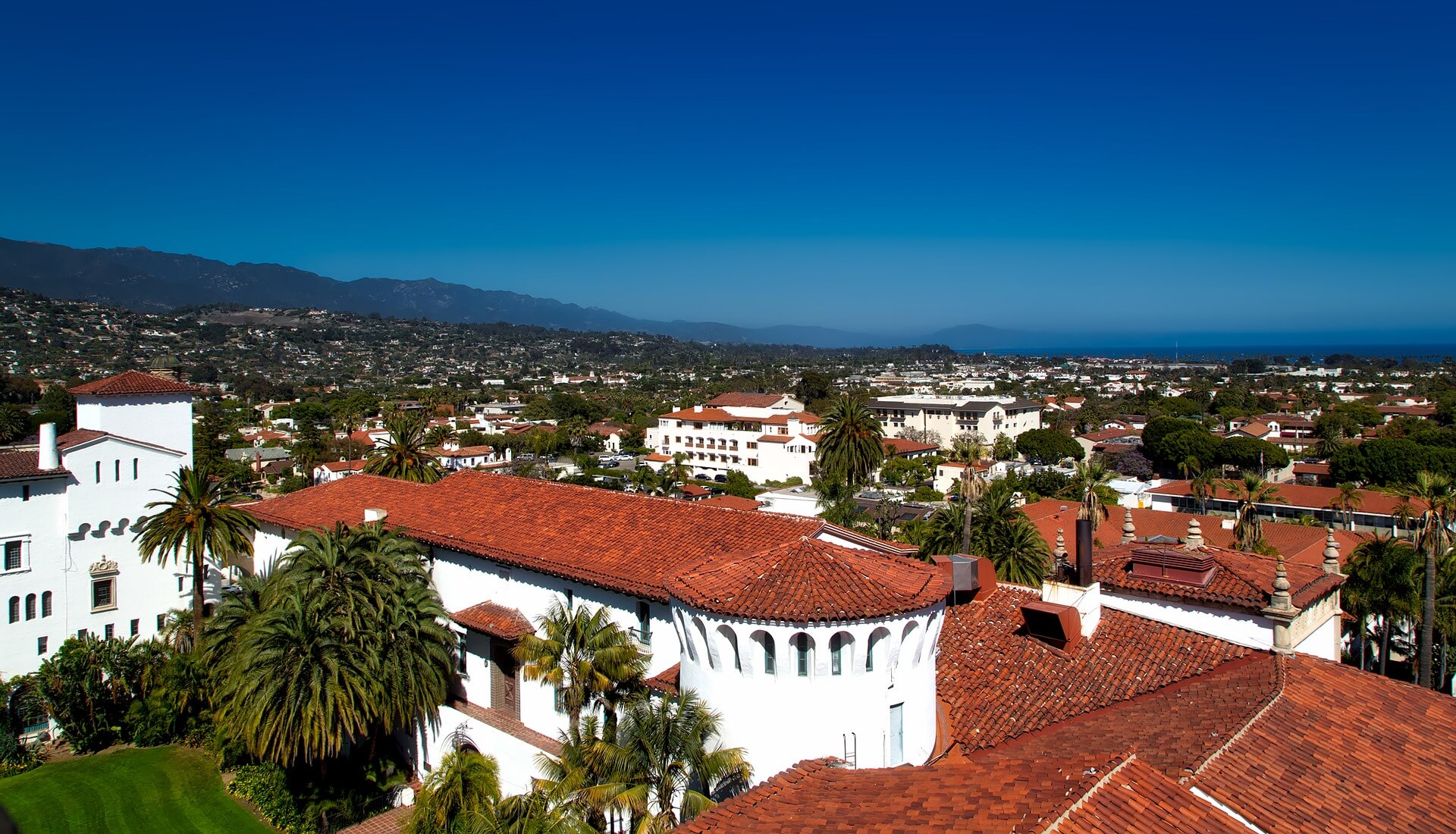 Channel Islands National Park:
This national park is made up of 5 remote islands, namely San Miguel, Santa Rosa, Santa Cruz, Anacapa, and Santa Barbara. There are various boat tours leaving for Channel Islands National Park from Ventura and Oxnard on a daily basis. Both Truth Aquatics and Island Packers offer day trips as well as longer excursions to the national park. Depending on the time of the year, and a little bit of luck, you could see whales and dolphins frolicking in their habitat. Once you are on the islands, you will also see channel island foxes, a once endangered specie. Other activities include kayaking, camping, and hiking.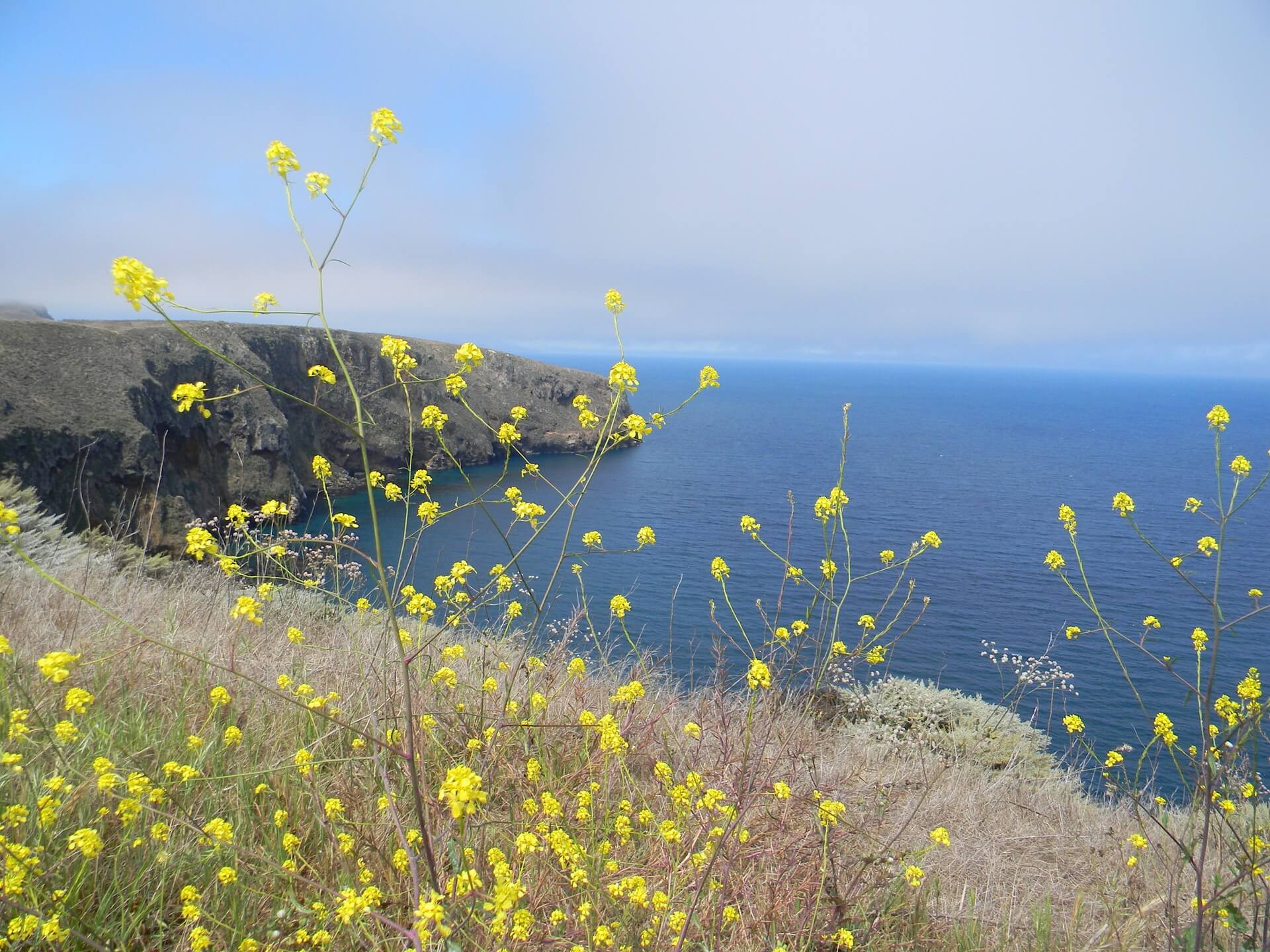 A few things to note if you are planning on camping – a permit is required, and and in order to get it you must have your ferry tickets booked. The remote islands also do not offer food concessions, so bring your own food from the mainland! Lastly, you should practice pack-in, pack-out, as always when camping without services. Overall, Channel Islands is perfect for those who looking to unplug and rewind.
Check out the Farmers Market:
That happens weekly, every single week of the year! It's the perfect place to grab food for your camping or picnic trip to the Channel Islands. If you want to hang with the locals, go on a Saturday. Here are the daily schedules and address.
How to get to Santa Barbara?
Santa Barbara is North of Los Angeles on the 101 North freeway.
Where to eat?
Breakfast:
Cheap: Bagel Cafe in Isla Vista (best bagels EVER. I'm serious when I say I ate one every day of college)
Middle of the Road: Sambos (the mimosas and bloody marys are large) or Cajun Kitchen (both have locations in Goleta and Downtown)
Pretty Penny: Four Seasons Resort – The Biltmore Santa Barbara
Dinner:
Cheap: Natural Cafe in Goleta, La Super Rica Downtown
Middle of the Road: Woody's BBQ in Goleta, Pascucci on State Street
Pretty Penny: Ca' Dario Downtown (Italian food. Order the ravioli, trust me)
Where to stay?
Cheap: This is tricky, because there aren't very good cheap options in Santa Barbara.  For the best value, stay in Goleta at Extended Stay America, or The Ramada.
Expensive: Fess Parker DoubleTree Resort (they allow dogs!), The Bacara Resort, or The Biltmore Santa Barbara