This guest post is by Monica Chapon, a California-based travel blogger.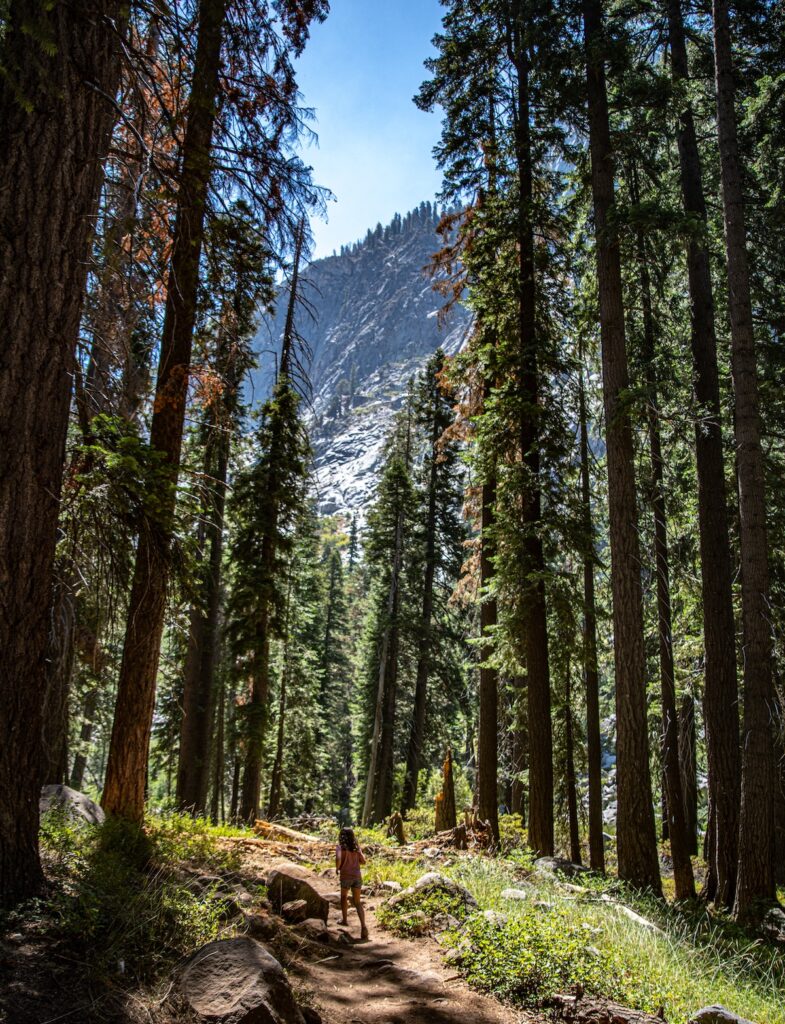 An escape to Sequoia and Kings Canyon National Parks offers so much more than most peoples realize.
Located in the Sierra Nevada Mountains and roughly three and a half hours from Los Angeles, they span a total of 1,353 square miles combined. (The two are nearly always lumped together, because they share entrances, fees, and topography. In fact, if you follow the main road through Sequoia, it leads directly into Kings Canyon.)
Though both Sequoia and Kings Canyon are overshadowed by nearby Yosemite National Park's fame, there is something to be said about visiting a similar terrain with far fewer people. These two parks offer ample opportunity for solitude, if that's what you're looking for — especially in early spring or late fall.
Sequoias are some of the largest trees on earth. It's difficult to fathom their size until you are standing directly below one of them, or trying to wrap your arms around one, or see yourself in a photograph later. These trees are giants.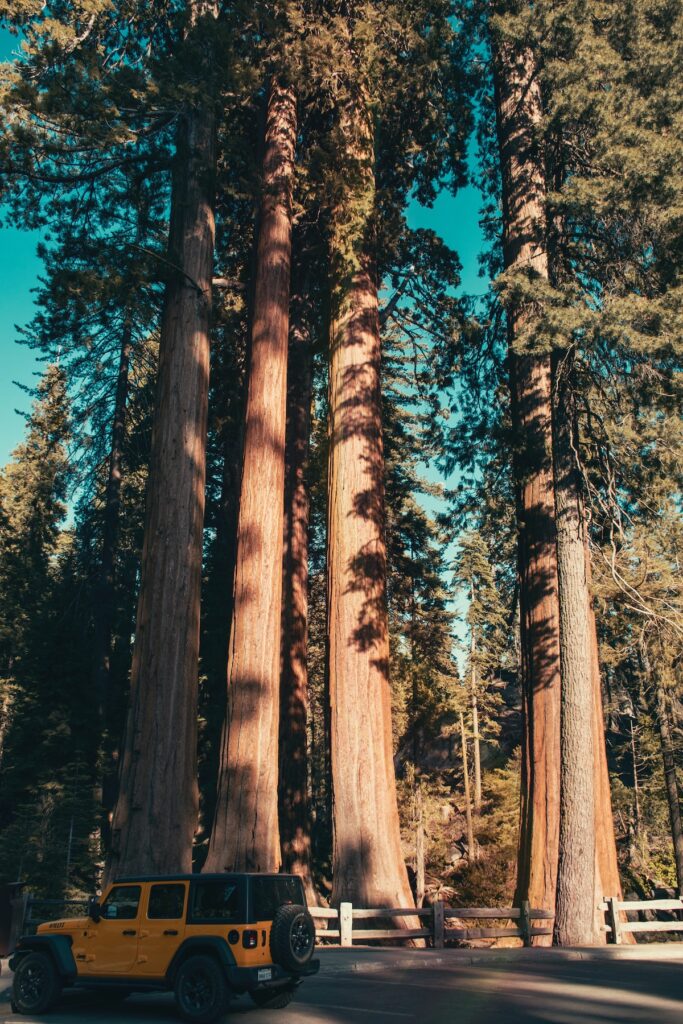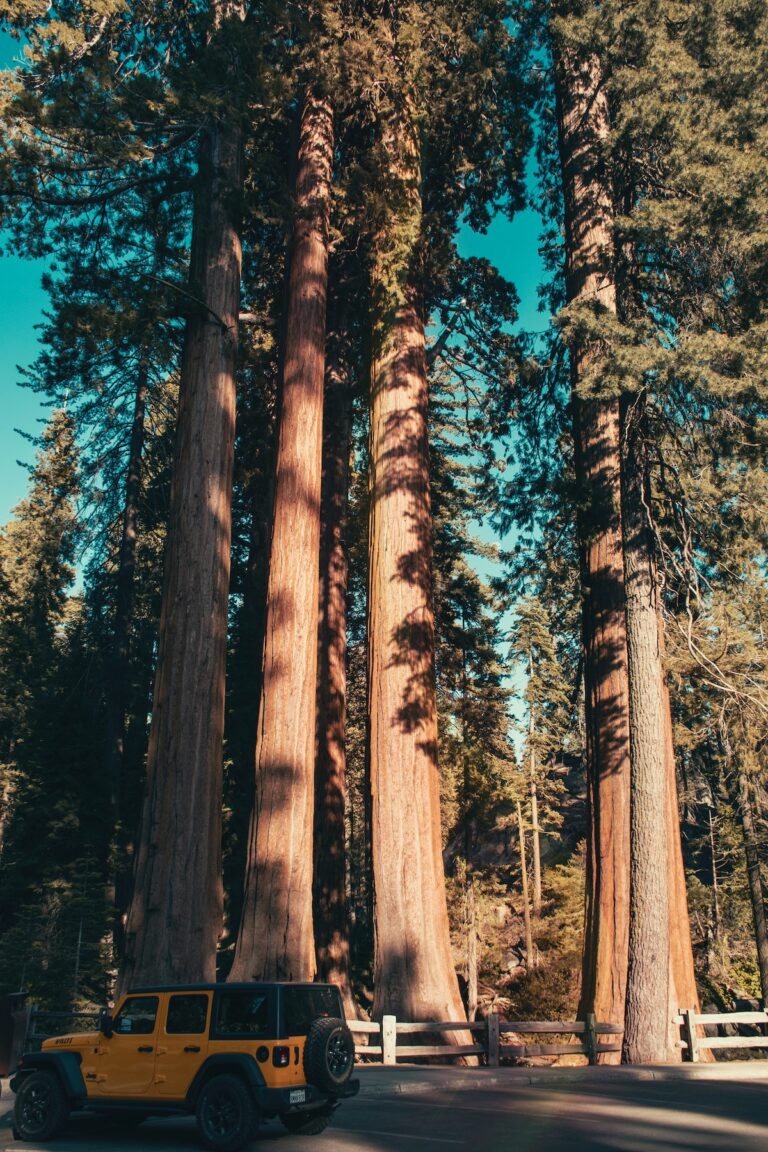 Thankfully, all the way back in 1890, US President Benjamin Harrison recognized how special these trees are, and Sequoia was the first national park created to protect a living organism. Just one week later, what we now know as Kings Canyon was also designated a national park.
Today, we can still enjoy this protected land and have the chance to explore everything that it has to offer. From attractions to viewpoints to hikes, here are all of the top things to do in Sequoia and Kings Canyon National Parks.
1. Visit the General Sherman Tree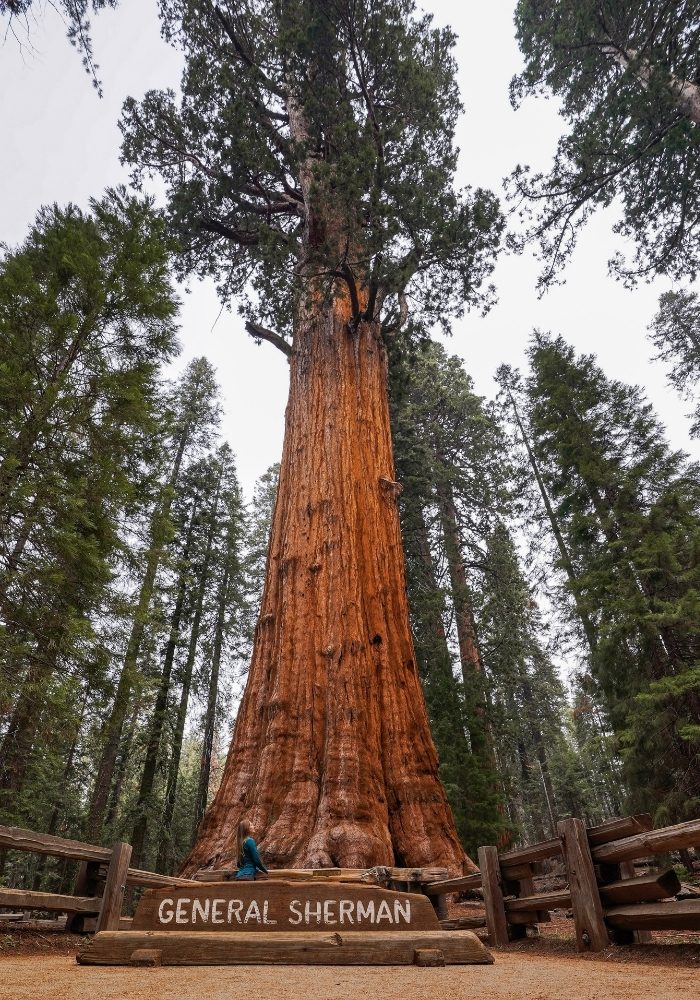 Easily the most well-known attraction in the parks, the General Sherman Tree is a must-see.
More than 2,000 years old and standing behind a protective fence, General Sherman is the largest tree in the world by volume and stands 275 feet tall. The trunk is over 36 feet in diameter and keeps growing wider each and every year!
Visitors will need to walk a paved half-mile trail from the parking lot to reach the famous tree. While you can't get directly under it, you can still certainly appreciate the size and grandeur of this famous sequoia.
2. Go to the Giant Forest Museum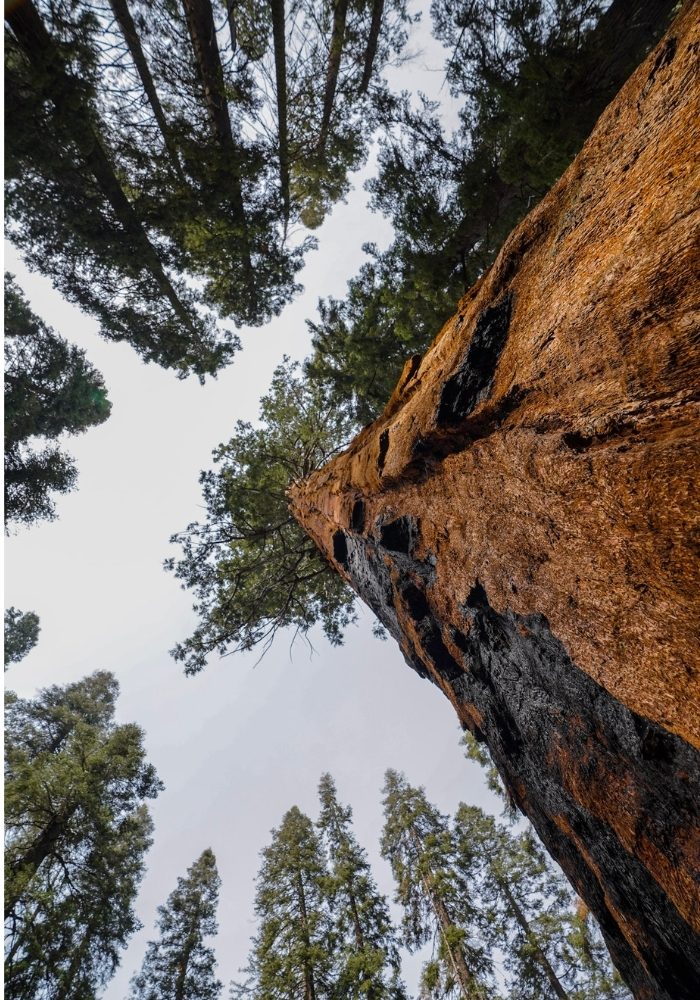 The Giant Forest Museum is a good place to visit that will surely make you appreciate these trees even more.
The historic building was originally built in 1928 and contains educational exhibits for all ages. Here you will learn all about the ecosystems found at various elevations in the parks. You will also learn about the giant sequoias and the coastal redwoods, which are closely related but not the same species.
Ask if they are offering any ranger-led tours during your visit to get some more expert knowledge about these parks.
3. Climb up Moro Rock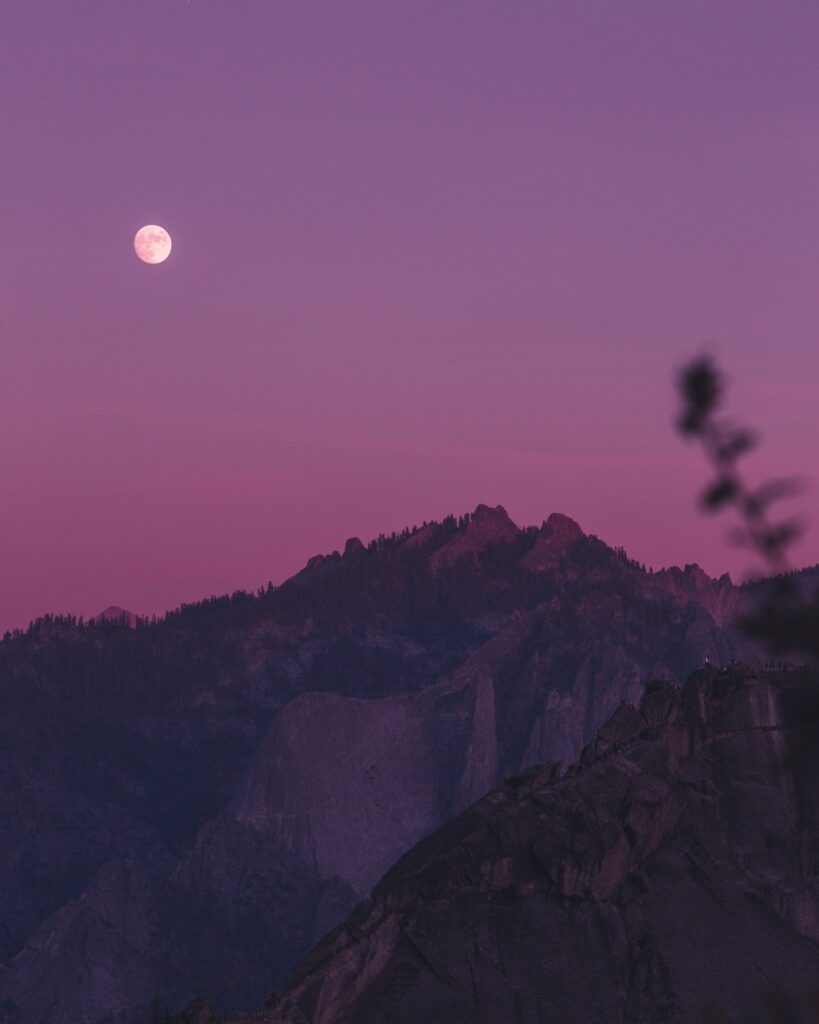 There are 350 strenuous steps leading up an incline to the top of Moro Rock, a large granite dome that can be seen from the entrance to Sequoia National Park. It's not an easy climb, but the views are worth the effort!
Once at the peak, you'll be greeted by 360-degree views of the park's wilderness. It's a humbling sight.
If you're afraid of heights, this one may be a challenge for you. But there are handrails all the way up to the precipice, so it is a safe trek. Be aware that in winter and early spring, the parking area or ascent may be closed. Your best bet is to climb Moro Rock once the snow has melted for the year.
4. View Tokopah Falls
Tokopah Falls is a fairly well known waterfall in Sequoia National Park that stands at an impressive 1,200 feet tall. If you're able to visit in the spring, the water will be rushing and roaring due to the melting snow. It's one of the best things to see in the park, with a picturesque viewpoint and a towering a peak behind the cool white waterfall.
The Tokopah Falls Trail is roughly four miles long and starts at the Lodgepole campground. It's a fairly easy hike, with a gradual, mostly gentle ascent along the river. This route showcases some of the best landscapes in Sequoia and Kings Canyon, from pine trees to meadows to wildflowers, if your timing is right.
5. Drive the Generals Highway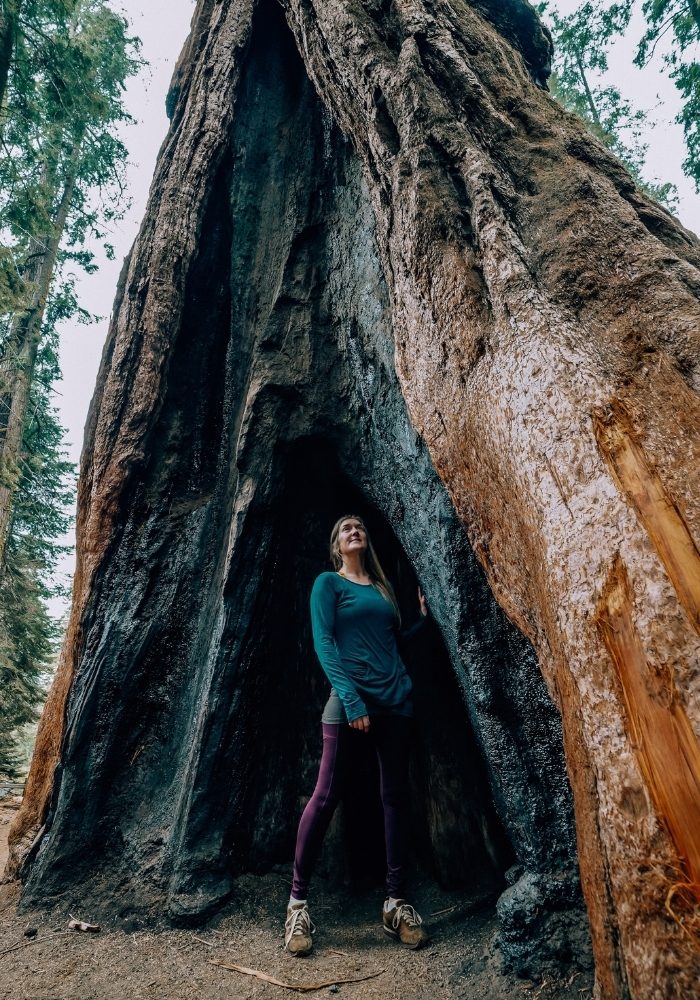 The Generals Highway is the main road in both Sequoia and Kings Canyon National Parks. It connects the two, so simply follow the route up in elevation through Sequoia and into Kings Canyon. It is one of the most scenic drives in California, as you watch the scenery and terrain change the higher you climb.
Be aware, though: the altitude range goes from roughly 1,300 feet all the way up to 14,505 feet. This creates vastly different climates from one end of the park to the other. I highly suggest packing layers and keeping extra clothing in the car. You might be surprised by how cold it can get the higher you go!
You'll also notice many black, fire-ravaged sections of forest lining this highway. While it's a bit sad to witness, know that fire actually helps spread the sequoias' seeds, and therefore helps more trees to grow.
6. Visit the General Grant Tree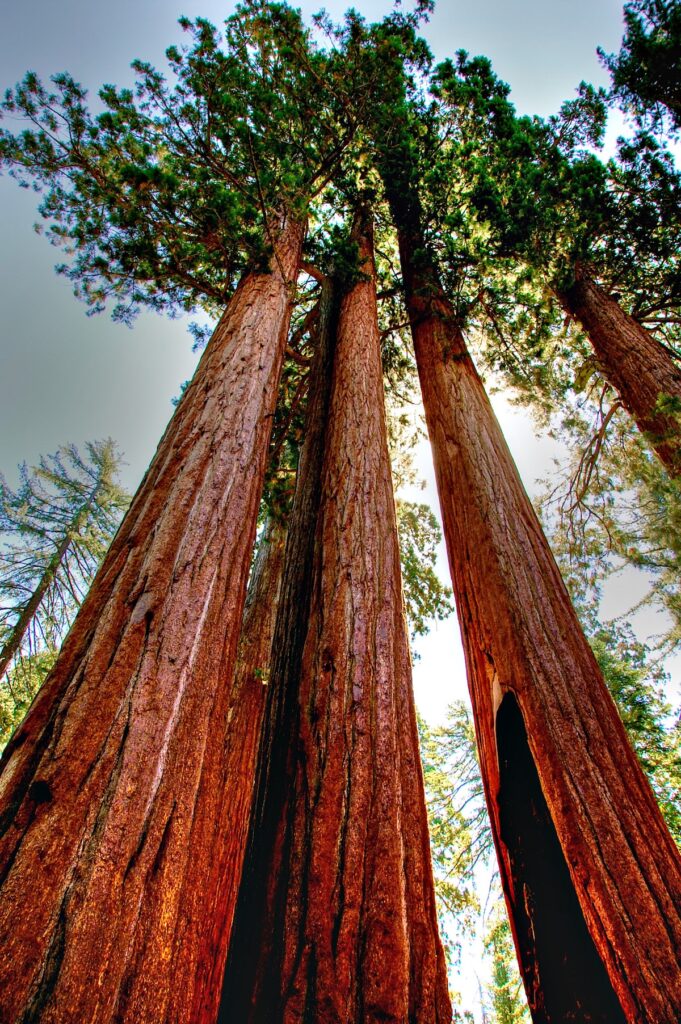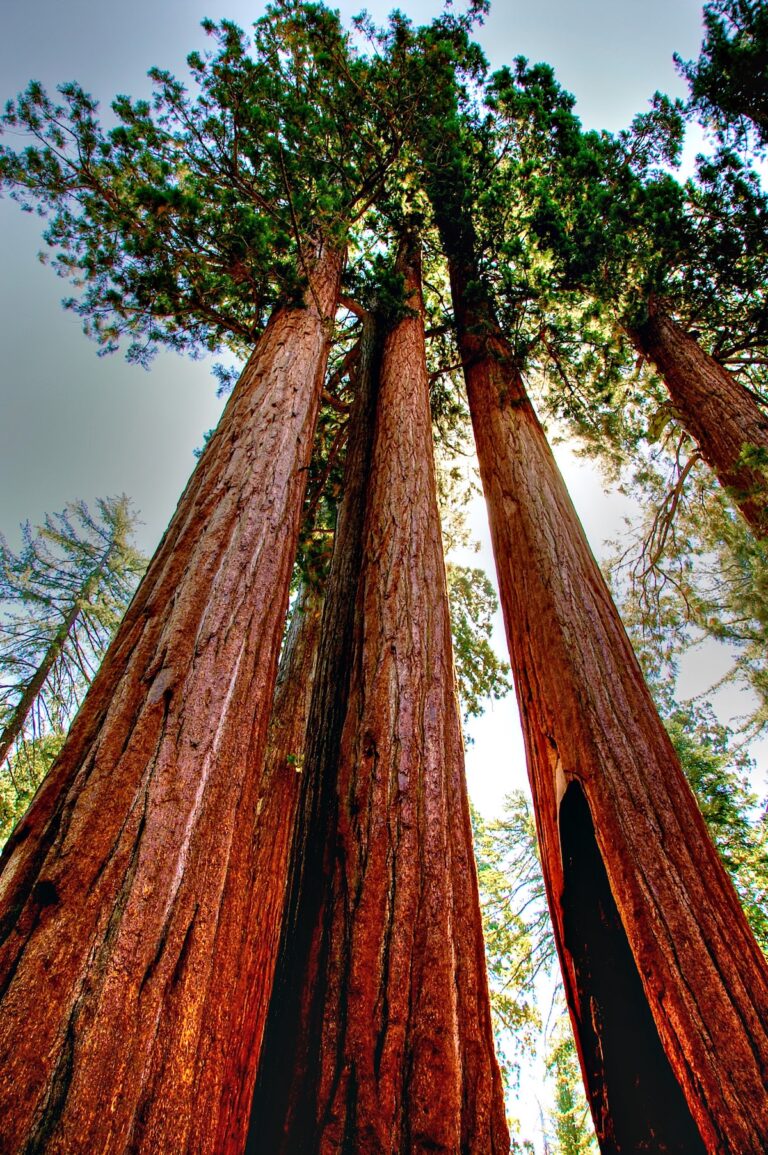 Kings Canyon also has a famous tree called General Grant, which is the second largest tree in the world. It is located in Grant Grove in Kings Canyon National Park and is one of many large sequoia trees in the area. A short, paved loop leads to the base of the tree, which is surrounded by a wooden fence, just like General Sherman.
7. Hike the Congress Trail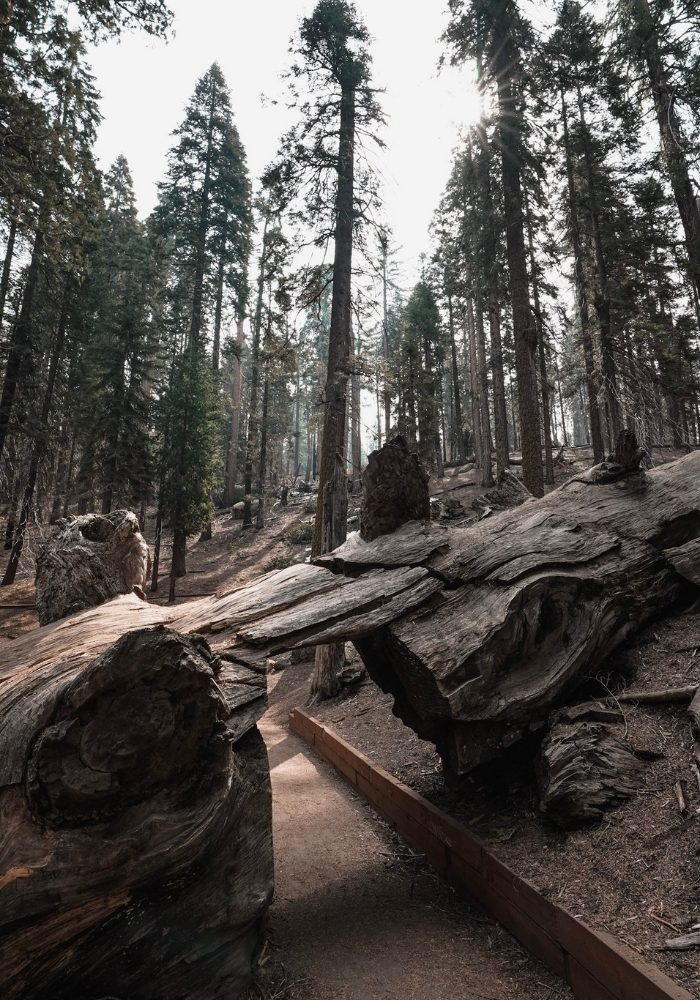 This well-marked trail begins close to the General Sherman Tree. The hike is roughly three miles long and meanders through dense clusters of tall, orange sequoias. Hikers also get the chance to to pass through a tunnel cut out of a fallen tree.
While you should definitely stay on the trail, there are some spots that bring you up close and personal with trees that seem almost as tall as the General Sherman Tree itself.
The Congress Trail makes you realize how small we really are in this world. It is one of the most scenic trails in all of Southern California's national parks and a must-do!
8. Watch the sunset at Beetle Rock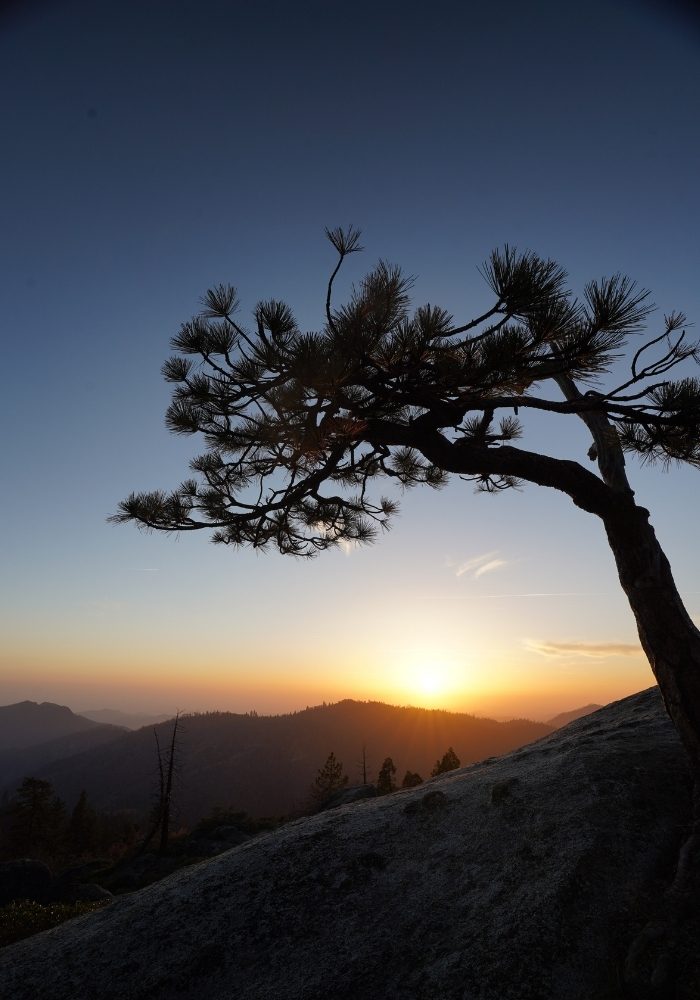 Beetle Rock can be somewhat hard to find, but the sunset views are worth the trouble! The granite dome offers sweeping views across the forest and the foothills of the Sierra Nevada Mountains. It was one easily of the highlights of my visit.
To locate it, take the paved walking trail just south of the Giant Forest Museum parking lot. Walk a short distance through the trees and you'll find a huge, wide rock that is perfect for a sunset dinner picnic.
9. Take a snowshoe walk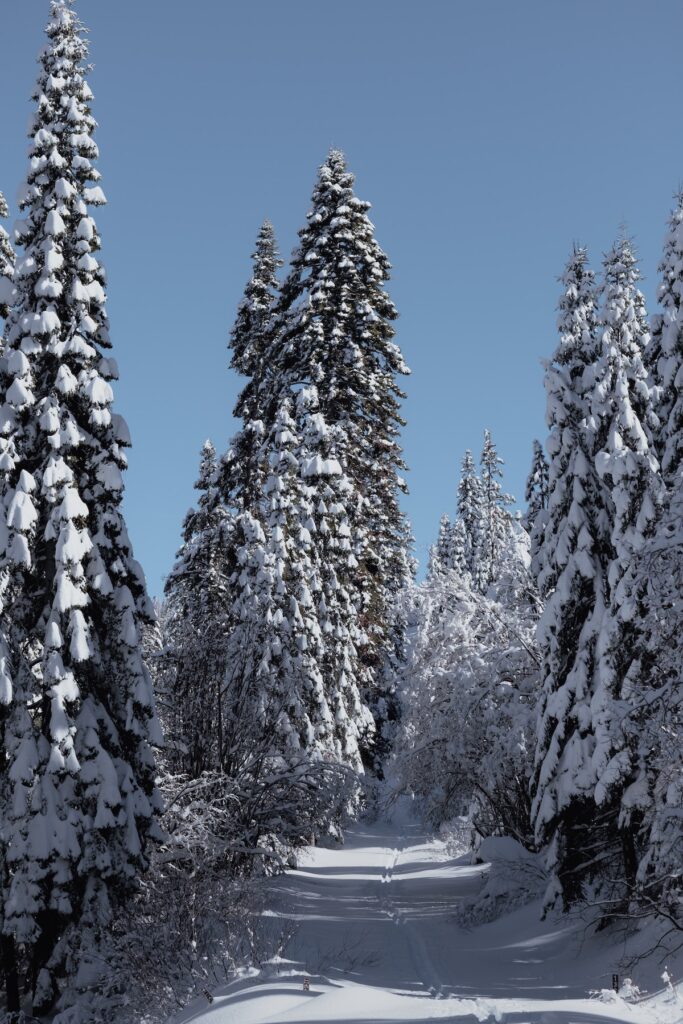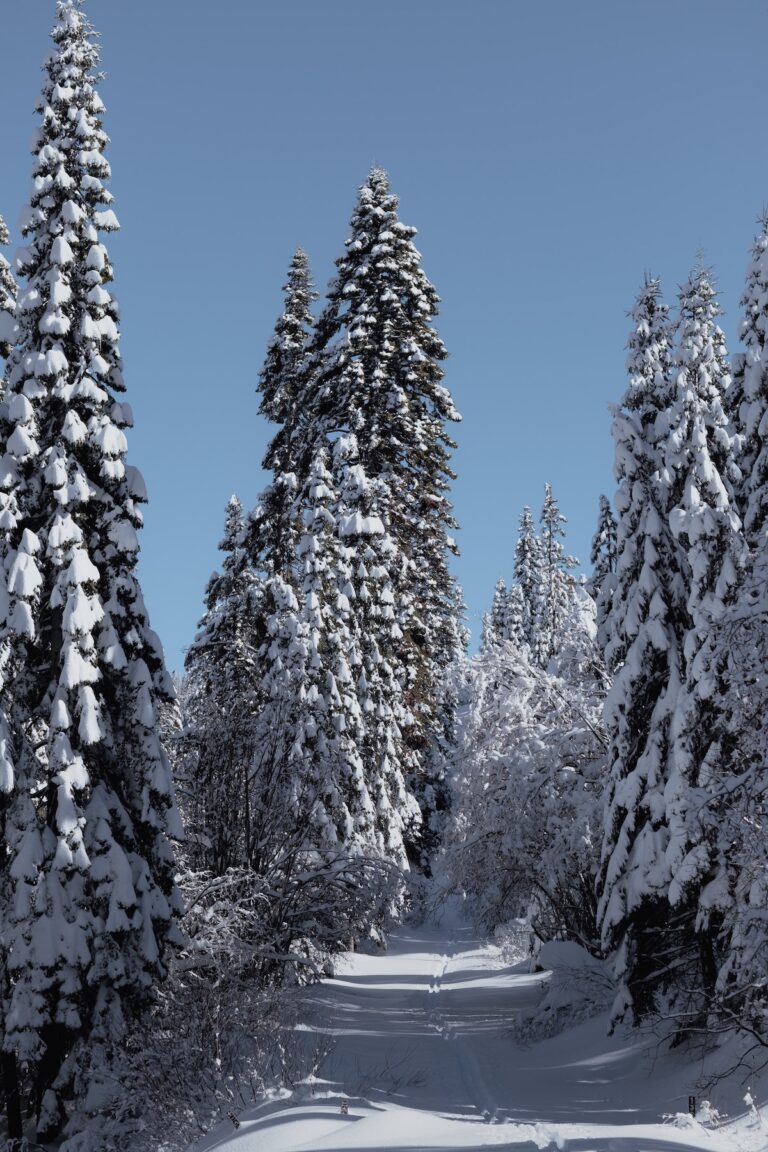 In snowy conditions, your fist thought might not be to head outdoors. But there are so many fun things to see in Sequoia and Kings Canyon in the winter! The landscape is absolutely beautiful blanketed in snow, and everything feels quiet and calm.
If you don't have your own snowshoes, you can rent some from the Lodgepole Market inside the park.
Or consider a ranger-led snowshoe walk across two miles of snow-covered terrain. Information on snowshoe walks and other ranger-led activities can be found here.
10. Go underground.
Most people visit specifically to see the amazing trees, but Sequoia National Park has an underground attraction, too: the Crystal Cave. This marble cave surrounds visitors with plentiful stalactites and stalagmites as you walk along the paved and lit pathway.
Tours of the cave run each year from late May through September and take just under an hour to complete. Buy tickets at the visitor's center as early as possible, because they do sell out! Typical hours are from 10am to 4pm, Thursday through Sunday.
Know Before You Go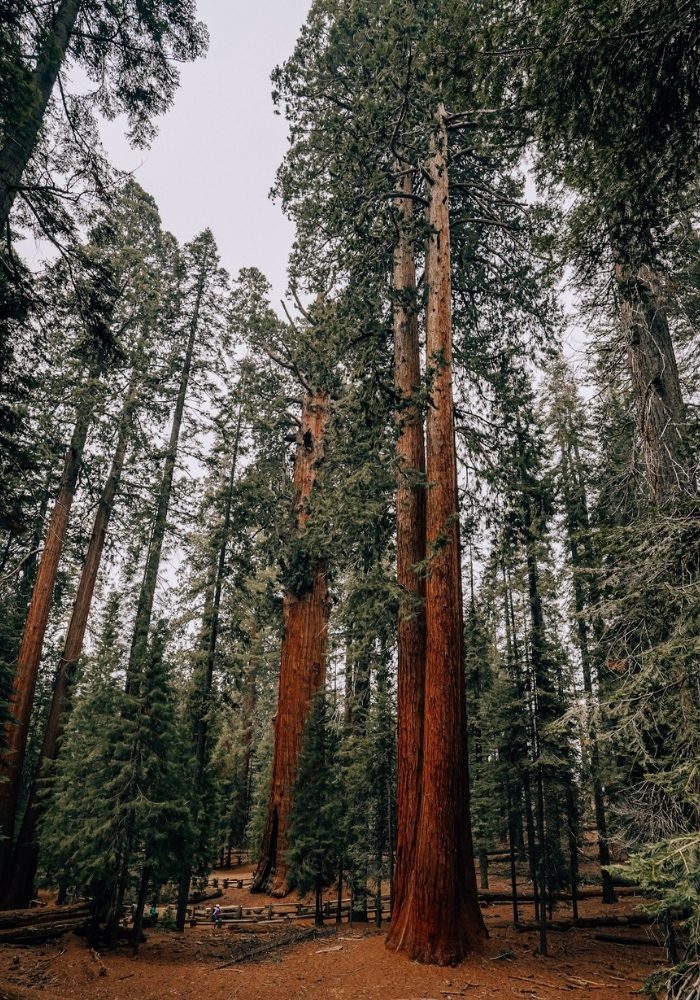 Sequoia and Kings Canyon National Parks are open 24 hours a day, 365 days a year. However, road closures are common during snowy winters and wildfire seasons. Always check the road conditions before you visit.
The entrance fee for both parks combined is $35 per vehicle. Each pass is valid for seven full days and covers Sequoia and Kings Canyon National Parks and the Hume Lake District of Sequoia National Forest.
Alternately, the America the Beautiful National Parks pass is a great option if you visit national parks three times per year or more. The cost is $80, and the pass is valid for one full year. Display the pass in your vehicle such that it is visible.
Lastly, plan to spend a minimum of one full day in Sequoia and Kings Canyon National Parks. Two or three days will allow you to adequately explore both parks, so a weekend getaway is ideal.
There are so many fun things to do in Sequoia and Kings Canyon National Parks! From self-driving tours to forest hikes and rocky viewpoints, there is something here for everyone.
Definitely plan a Sequoia and Kings Canyon getaway as soon as possible! You won't regret it.
Pin me for later: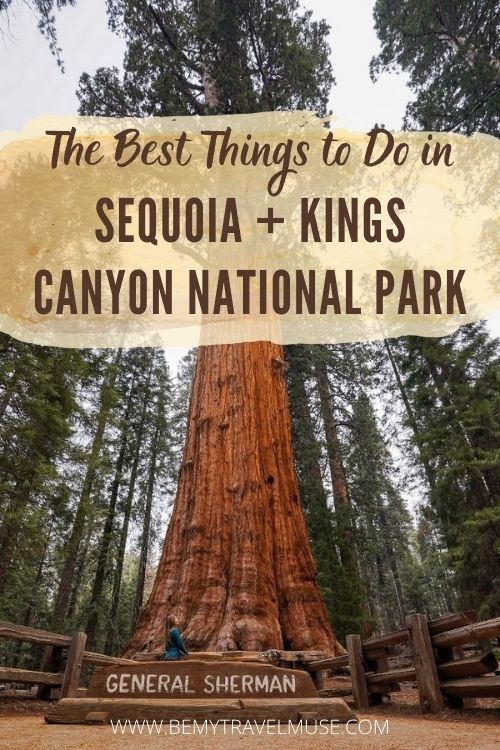 About the author: Monica Chapon has traveled to six continents solo and chronicles her adventures on her blog, This Rare Earth. She can usually be found exploring the deserts of the world, taking impromptu road trips, or hiking the trails in Southern California. Follow along with Monica's adventures on Instagram.