It's a mystery to me how a place like this could be so quiet and tranquil.
In most of the world, the beautiful spots that I found that had the most unique landscape, the most beaches, and the close ties to nature were only getting more popular, but at the very north of California, the Lost Coast still remains one of those places where you can find some solitude, even in the most populous state in the union.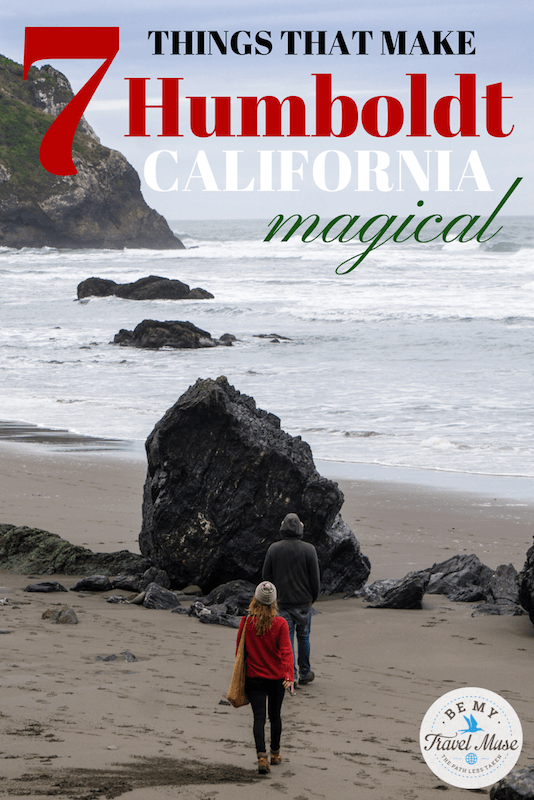 Apart from the tranquility, there a few key things that make Humboldt County so perfect: Access to trails that run through Redwood trees, the tallest in the world, rugged beaches where you won't see a single umbrella (but you might spot a whale spout or two), and walking and biking trails for days and days.
Last week was my fifth visit to the area, and I figured it high time to put together a guide of some of the best places in this far north part of California, far from the glamour of Hollywood, that can bring out your inner tree-hugger:
Things to Do in Humboldt, California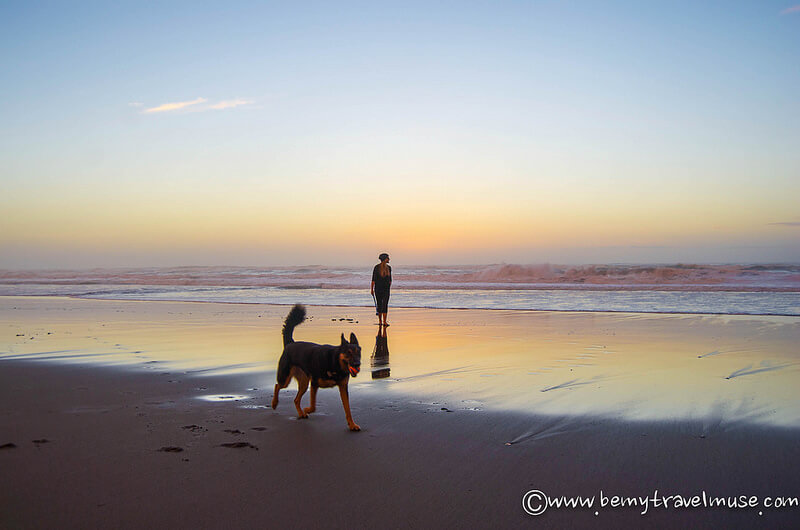 Btw, Have you ever hugged a tree? Honestly it's pretty awesome. Just try it. No seriously, try it!
Mad River Beach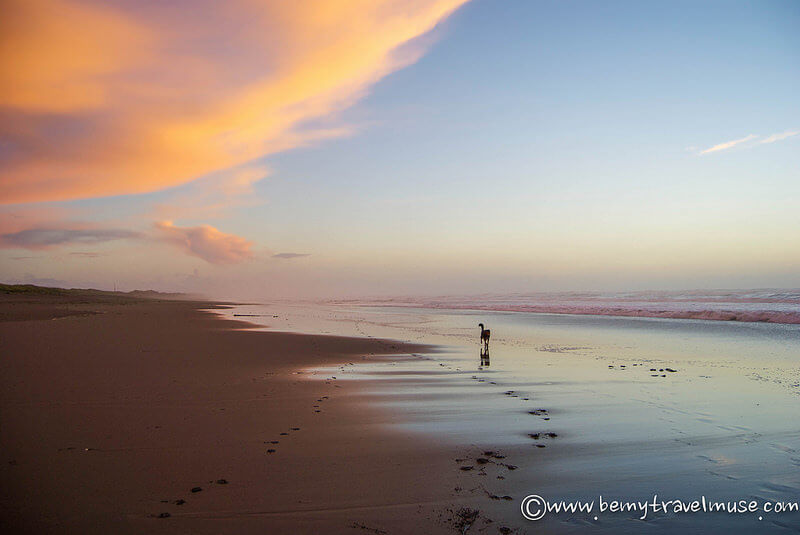 The first beach I ever visited in Humboldt County is Mad River beach, and it remains a favorite mainly for the reason that it's perfect for lonely sunsets, taking your pups (or in my case, borrowing a friend's) for a run, and beach bonfires.
The waves can get massive, and the giant logs of driftwood that sometimes cover the beach remind you that indeed, this is Redwood country.
Redwood National and State Parks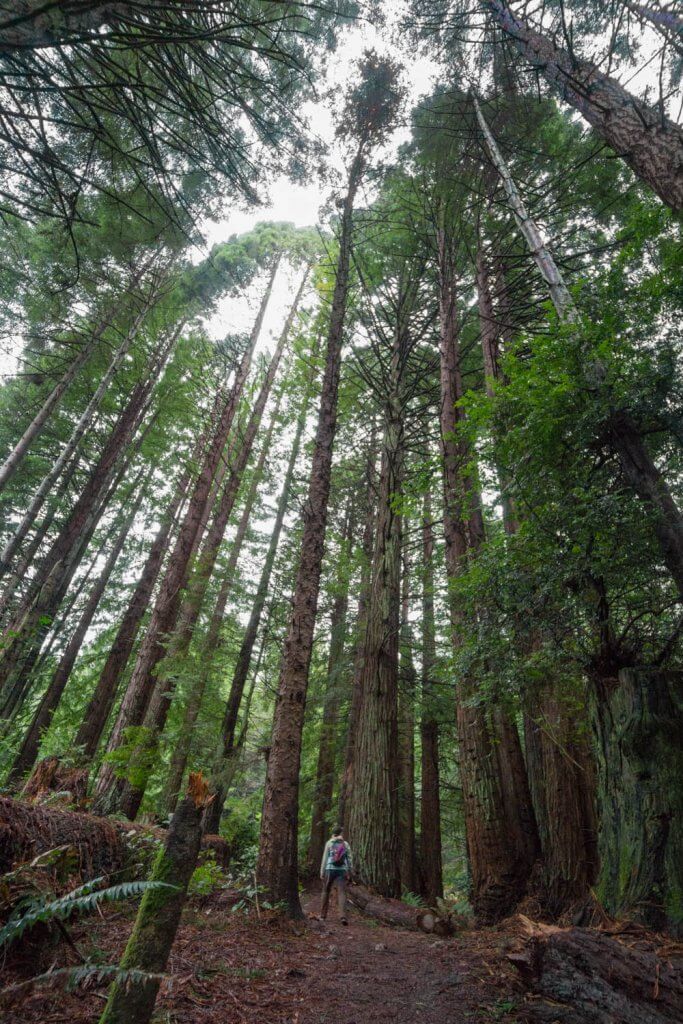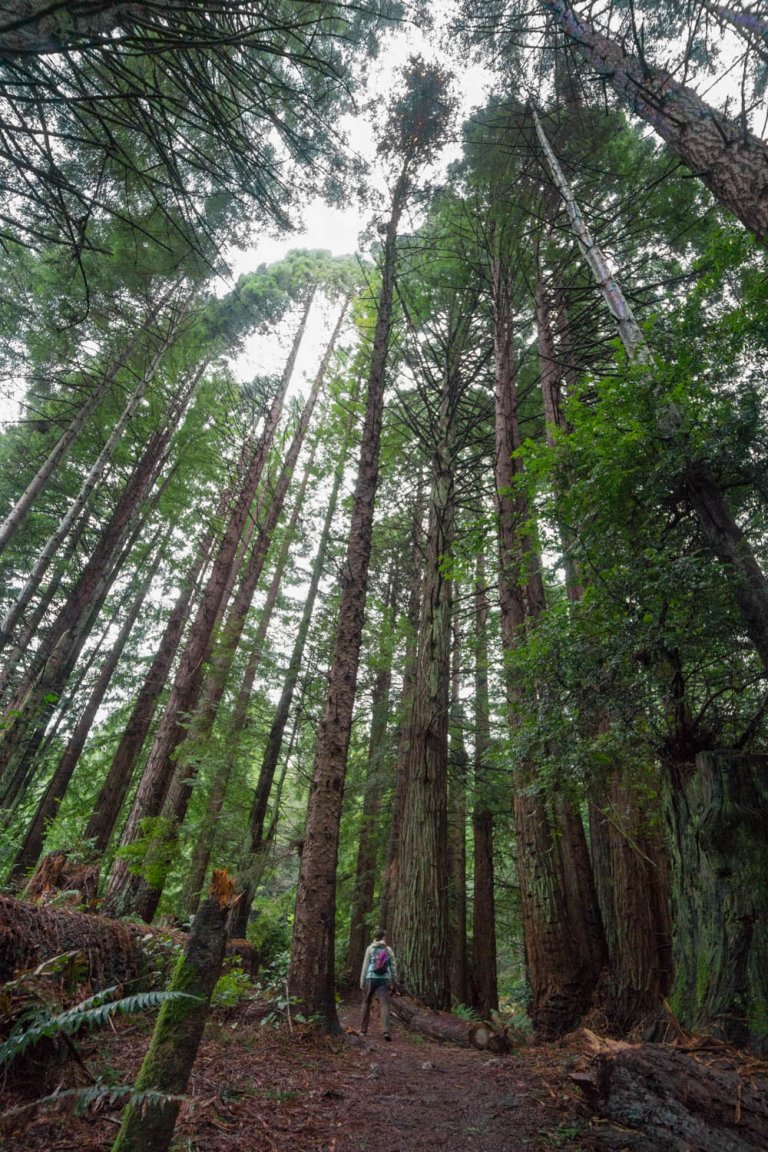 Perhaps one of the most impressive and unique things to see in Coastal California is the Coastal Redwood tree – the tallest tree in the world. Perhaps you've heard of the Hyperion? It's the largest living known tree on planet Earth, at a height of 379.1 feet (115.5 meters), and it's located in this very park.
Though the National Parks are incredible, you don't have to go that far to enjoy the Redwoods. There are trails running through Eureka, near the college, and all through some of the surroundings forests with Redwood trees. You can also explore Humboldt Redwoods State Park where the crowds are significantly thinner than the National Parks.
Trinidad State Beach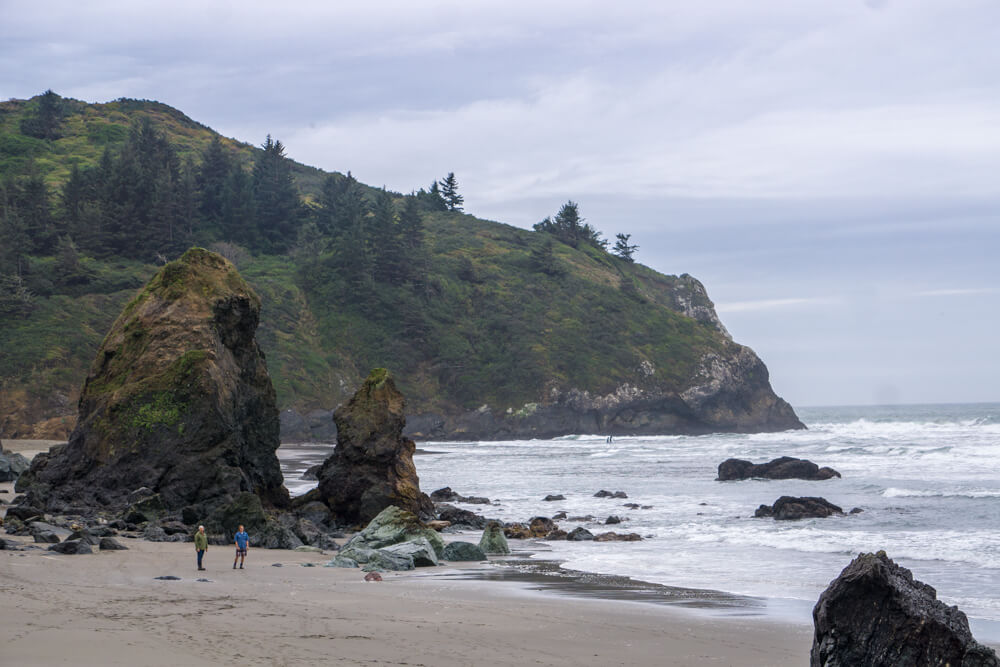 I remember the first time I set foot on this beach with its giant rocks and glorious waves – it was so misty that just the peaks of the rocks stood out against the low-hanging clouds. It gave it an ethereal feel, like a fairy could pop out at any moment or a dragon might just lurk out in the sea.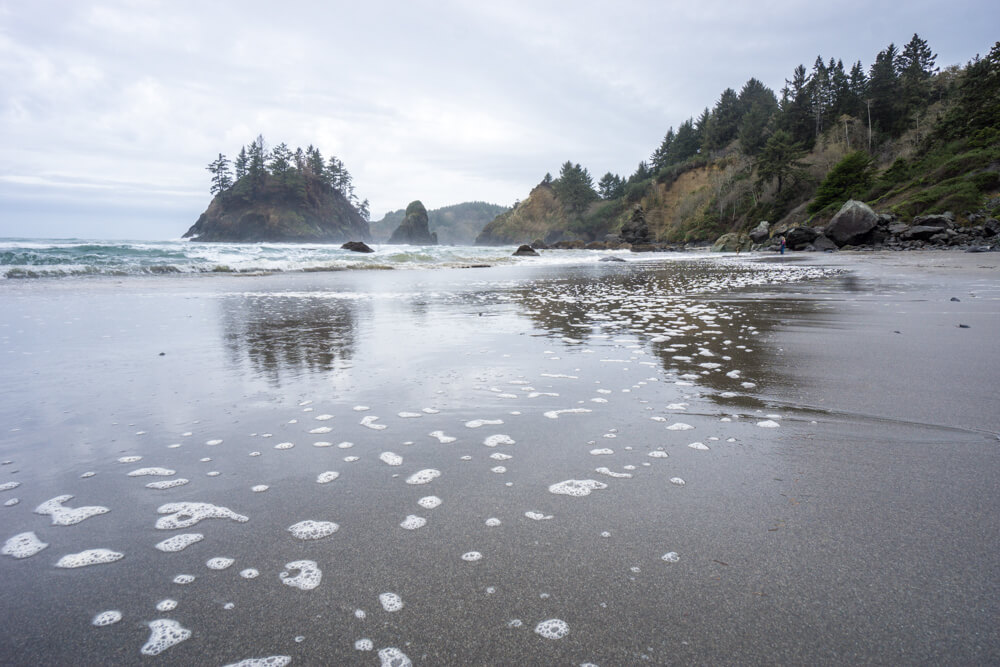 In reality it's a favorite place for locals to take their dogs, and surfers to brave the cold and catch some waves. As far as things to do in Humboldt, California, this is a must for me every time I go.
Moonstone Beach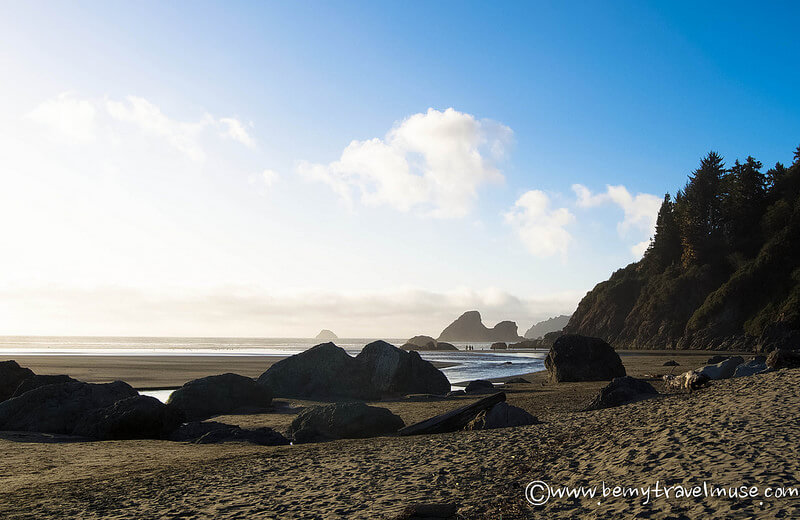 Not too far away, Moonstone is another favorite and it's easy to walk right out to. When the sun sets and the tide comes in, the reflections from all of the streams of water running into the ocean turn into a burst of color.
But even on a cloudy day, there's still a lot to love as the water carves all kinds of layers into the sand:
The Scenic Drive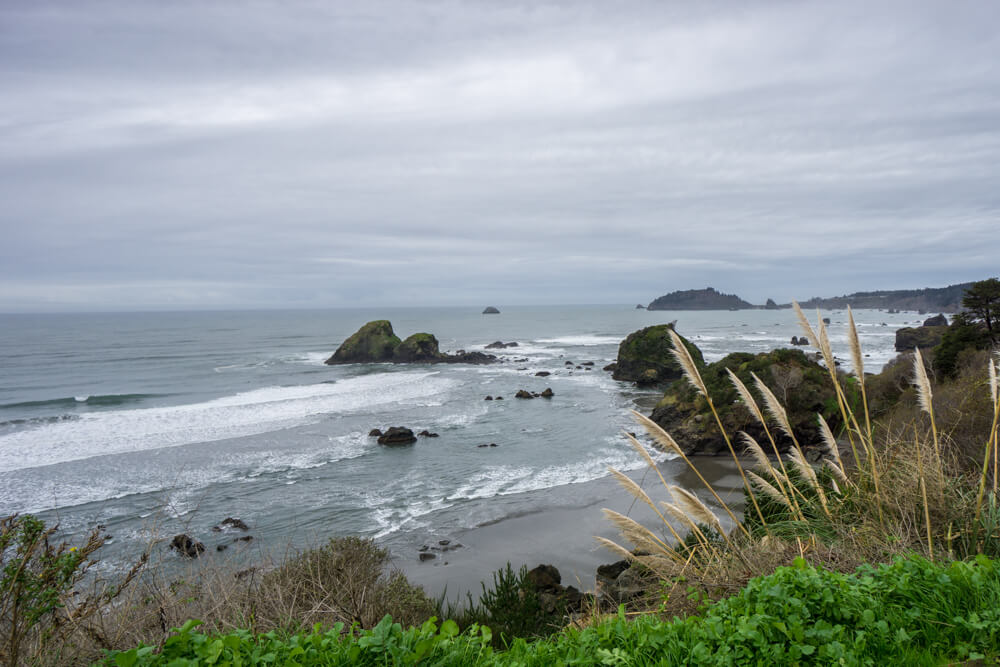 You basically can't go wrong driving along the scenic drive between Moonstone and Trinidad and beyond. You'll pass another favorite of mine – Luffenholtz – and several incredible viewpoints.
We (my old college roomie and I) pulled off and spotted a bunch of surfers and the spout of a whale, too!
$1 oysters at Abruzzi in Arcata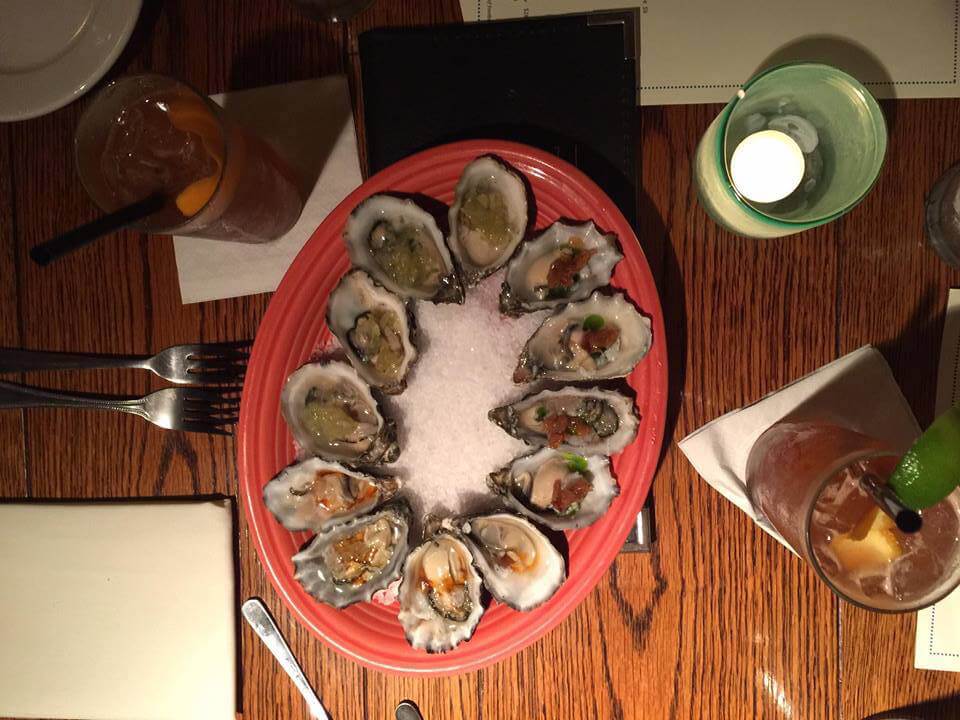 If you've ever had Kumamoto Oysters before, particularly on the West Coast of the US, you might have been eating oysters from the Humboldt Bay. There's no better way to get them fresh than to go right to the source and eat them in Humboldt, California, am I right?
Though normally a pretty penny, Abruzzi's happy hour is an absolute steal if you're into oysters. From 5-6pm, they're just $1 each along with a $5 glass of white. I ate 14, seriously!
Humboldt pie and Cider at BitterSweet in Arcata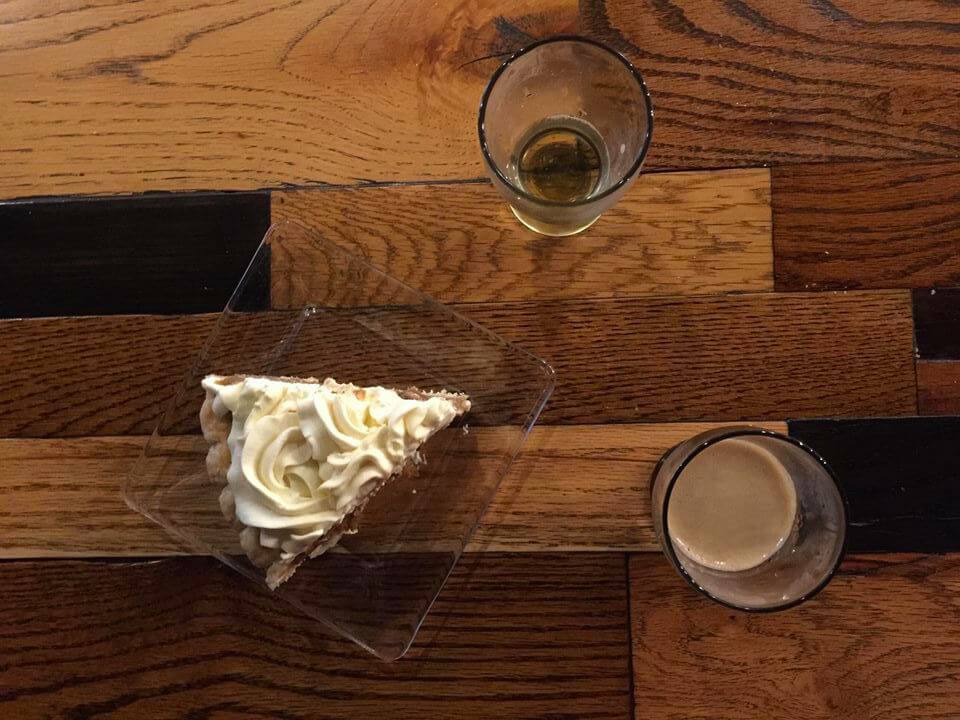 After oysters I had a sweet tooth. Thankfully BitterSweet is just a stone's throw away and has all kinds of sinfully decadent pies, some that change with the season, on offer.
Definitely go for the peanut butter and chocolate pie!
Honorable mentions:
The Finnish country sauna and hot tubs at Cafe Mokka is a great way to unwind if you've done lots of hiking, biking, surfing, or kayaking. Book ahead and go for a full hour if it's raining – it's delightful!
The mashed potato cone at the Trinidad Lighthouse Grill is awesome, tasting of rosemary, brisket, and gravy. Add cheese and bacon if you dare.
The Hammond trail is wonderful for cycling, running, or walking
Bonus: See More of Northern California
Fort Bragg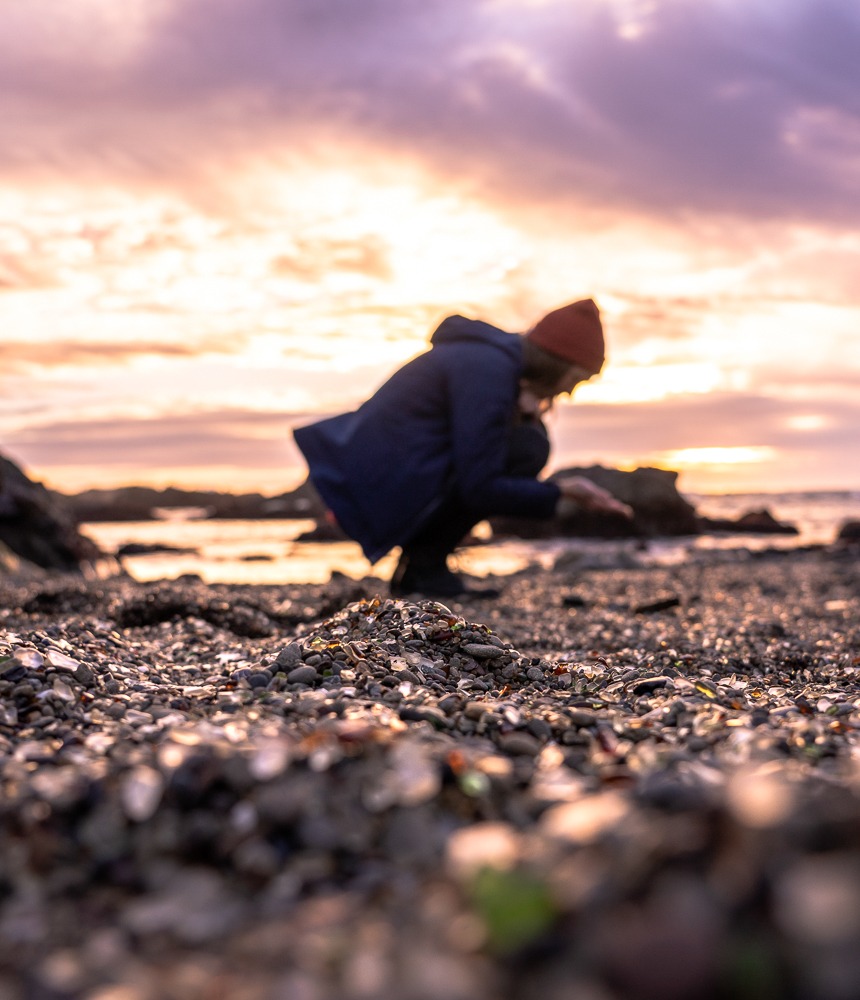 Home to some awe-inspiring free state parks and an overall humble vibe, Fort Bragg is a hidden gem in NorCal that you definitely don't want to miss out on. In Fort Bragg you'll find the famous Glass Beach, which was once a dump and is now full of sparkling sea glass. The beach has a subtle glow and right next to it you might be able to catch a glimpse of resident seals hanging out on the shore.
Find out more about Fort Bragg here.
Mendocino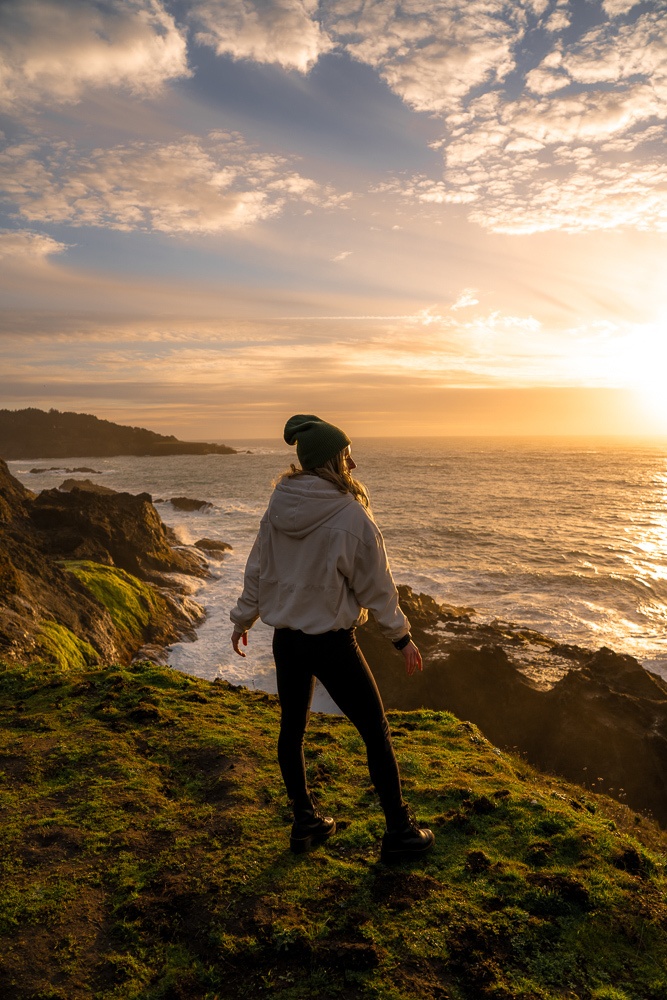 Definitely more of an upscale place to visit in NorCal, Mendocino has enchanted poets, novelists, and artists for decades. Why? Well, look at it! With stunning coastal views and a magical atmosphere, it's hard not to fall in love with Mendocino.
The weather here seems to be in eternal spring, with low temperatures and frequent rainfall. Sometimes the fog falls just right and makes the whole place even more mystical.
Find out what there is to do in Mendocino here.
Those are just a few of my favorite things when it comes to Humboldt county in northern California, but really the most amazing thing about the area is that it's got an almost endless amount of things to do outside. I love being outside but I don't love crowds, and this rustic part of my home state offers me exactly what Southern California often can't – solitude and that gorgeous Redwood tree smell.
Read Next: