While anyone can appreciate Southern California's year-round warmth, it's hard to compete with the natural surroundings of Northern California. The northern region is a sight to behold, full of rocky seashores, rolling meadows and everything in between.
More of California's hidden places here:
It's time to grab a sleeping bag, pick up a rental car from San Francisco and follow along this road trip itinerary! Along the way, you may find Northern California's signature sense of stillness and serenity:
Point Reyes National Seashore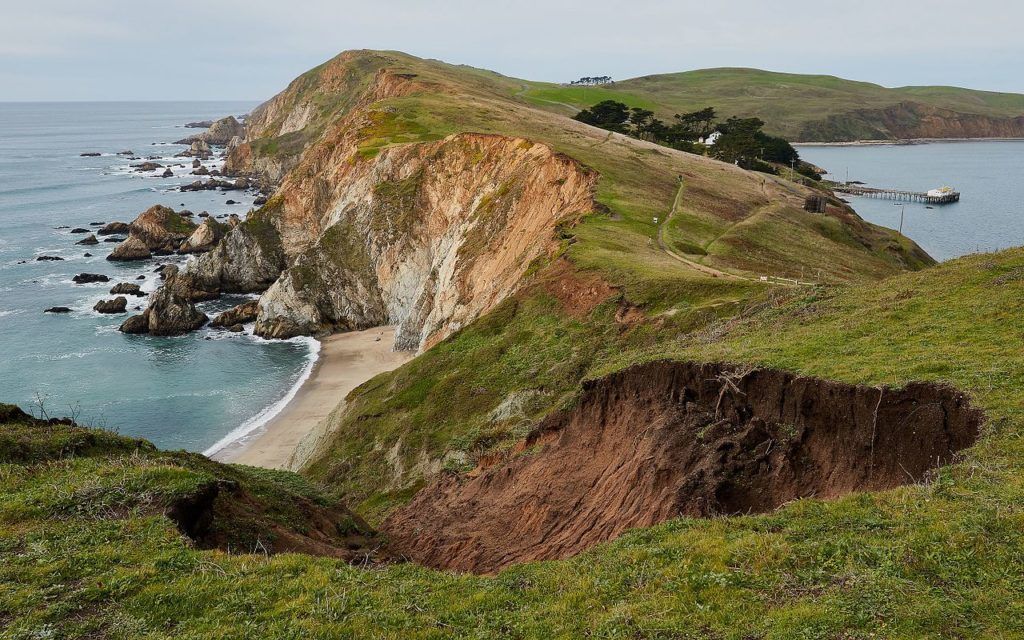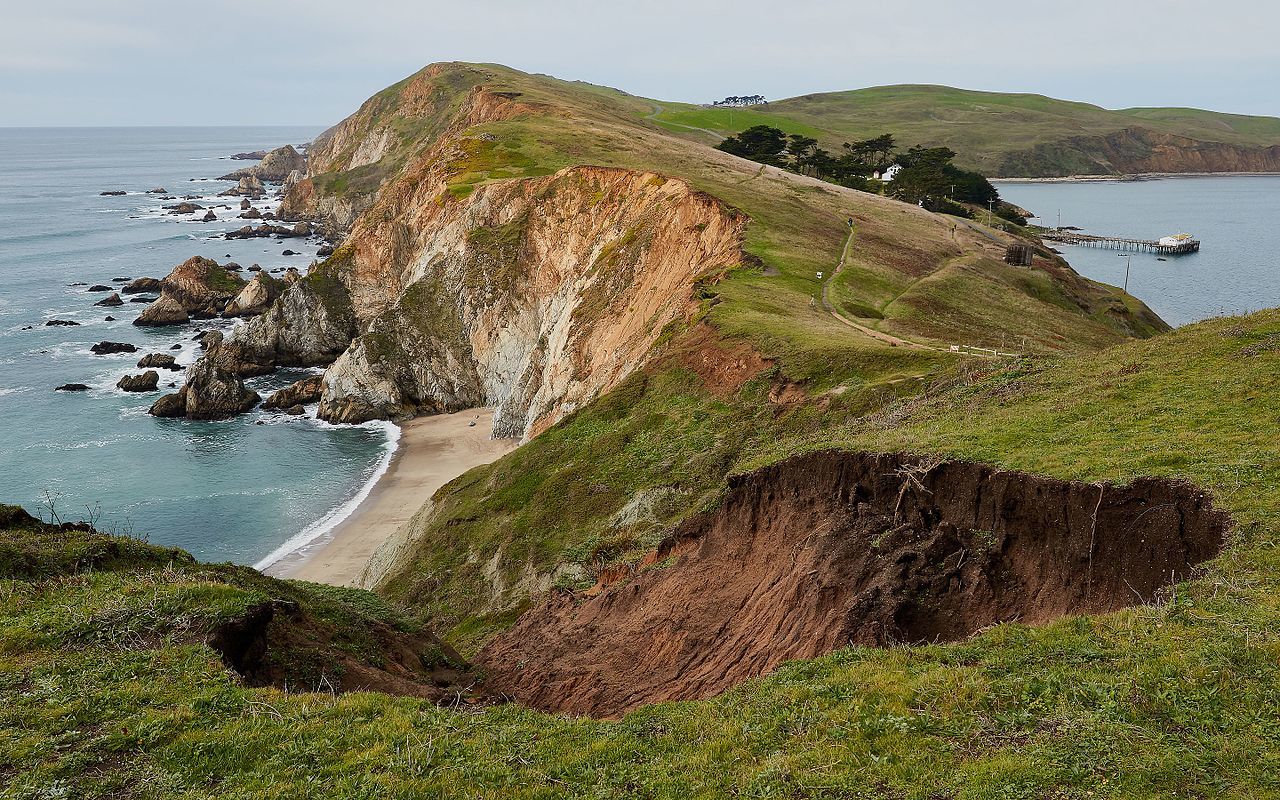 Our first stop on the itinerary is an hour outside San Francisco, at the Point Reyes National Seashore. Sandy beaches, wide grasslands, rocky bluffs and rolling hills are landscapes that make up this piece of land on the Point Reyes Peninsula. The National Park Service maintains all 71,028 acres of land and over 1,500 species of plants and animals that live here.
The region offers highlights, such as 150-miles of trails, four hike-in backcountry campgrounds, a variety of beaches including Palomarin Beach, Limantour Beach, and Drakes Beach, and an elk reserve. Backpacking, biking, kayaking, tide pooling and wildlife watching abound here, and the undisturbed beauty of the Bay Area coastline makes the perfect first destination for a solo road trip through Northern California. Condense all of your activities in a packed afternoon excursion or enjoy a leisurely multiple-day trip here.
If you choose to spend a whole day or more in Point Reyes, there are four hike-in campgrounds to choose from. You can stay at Coast (located in a valley adjacent to the beach), Glen (in the woods), Sky (on a mountain side), and Wildcat (above the coastline on a seaside bluff). There is also boat-in camping on the northern side of the preserve's Tomales Bay. Camping requires a permit, costs $20 per night per site and has the typical "leave no trace" rules.
King Range National Conservation Area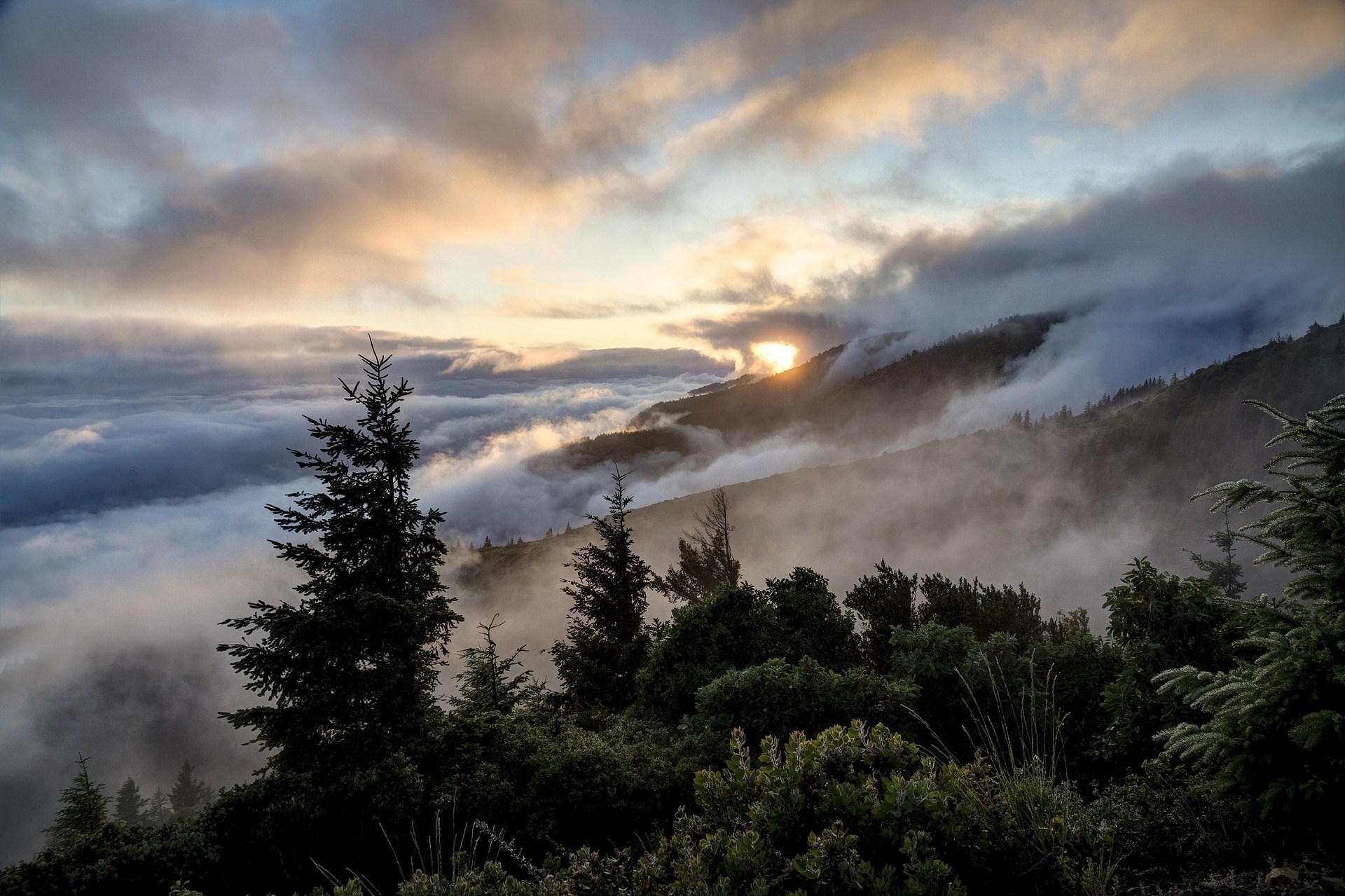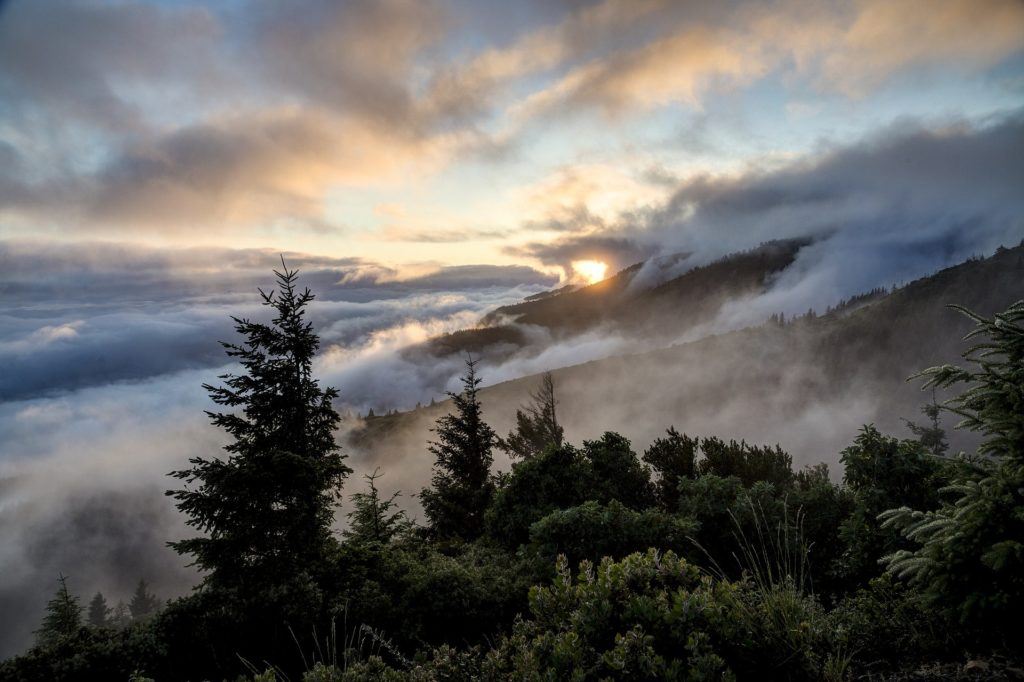 The next stop is the King Range National Conservation Area, which is about a five-and-a-half-hour drive north of Point Reyes. The area encompasses 68,000 acres along 35-miles of California's northern coast. In 1970, this uninhabited region became the nation's first national conservation area, as the landscape was too rugged for roadbuilding. Nowadays, King Range is a perfect place for camping, surfing, angling, beachcombing, mountain biking and exploring.
There are five designated campgrounds, all of which are open year-round and do not require reservations, and all but one (Horse Mountain Campground, where there's no facilities) offer basic facilities. Another option is independent backcountry camping, which does require booking a permit.
Note: The application for a permit reservation requires a tentative itinerary. The itinerary requires the number of days, entrance and exit trailheads and backcountry camp zones among other information. Regardless of the style of camping, the breathtaking scenery of the Lost Coast is something special.
Redwood National and State Parks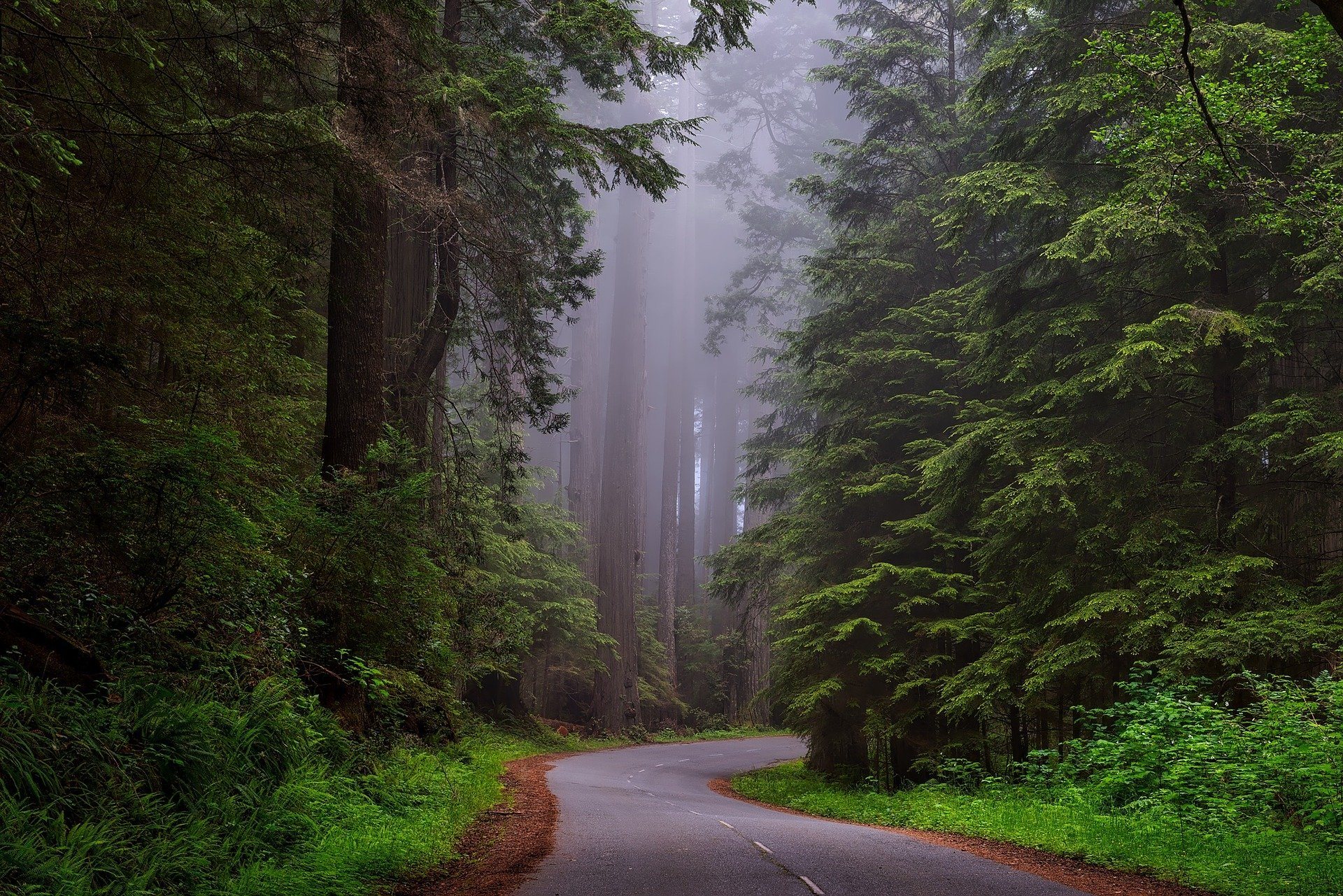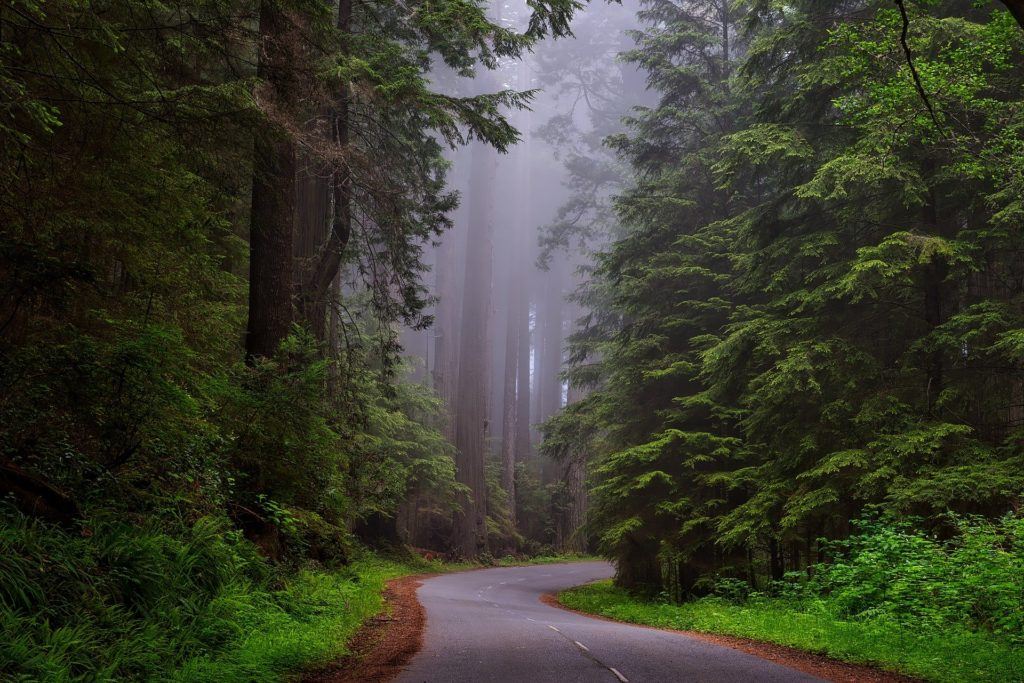 Three hours and 110-miles up 101-North from King Range brings you trip to the very top of California—only 50-miles short of the Oregon border—to Redwood National and State Parks in Humboldt County. These parks cover 40-miles of coastline and are home to the tallest trees on earth. For reference, these trees reach up to 380 feet tall (which is the height of a 30-story building)!
If you'd rather pass through, scenic drives are a great option. But the real adventure comes in getting lost in the parks. This hiker's paradise has more than 200-miles of backcountry trails over north coast terrain. A couple of days here is the perfect amount of time to soak in the beaches, forests, waterfalls and prairies that make up the parks.
Camping in the parks is expectedly popular, as the parks are both a World Heritage Site and an International Biosphere Reserve. But keep in mind that the parks four developed campgrounds and seven designated backcountry campsites fill up quickly. If possible, reservations are the best way to secure a spot. Campsites are $35 per night per site.
Mount Shasta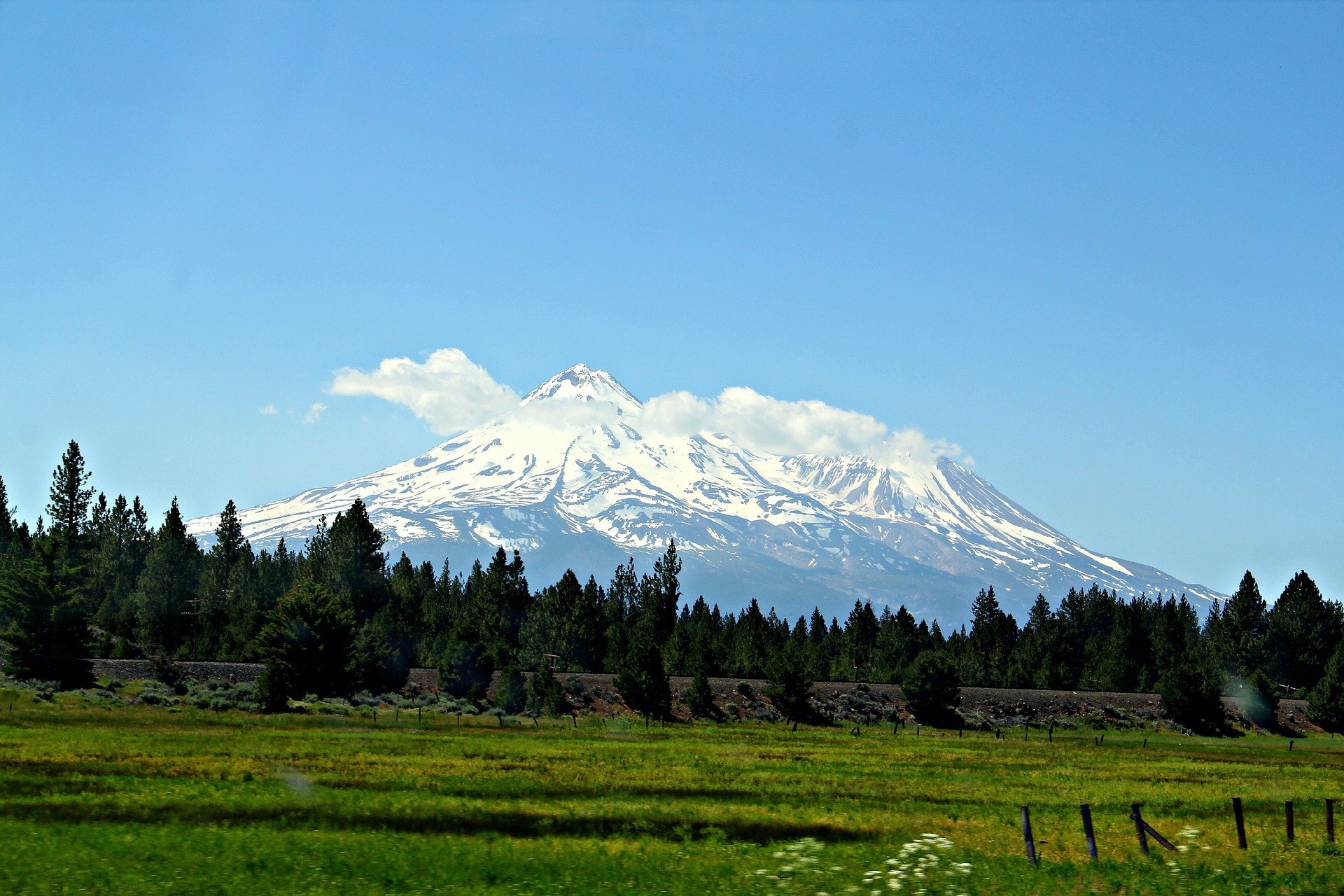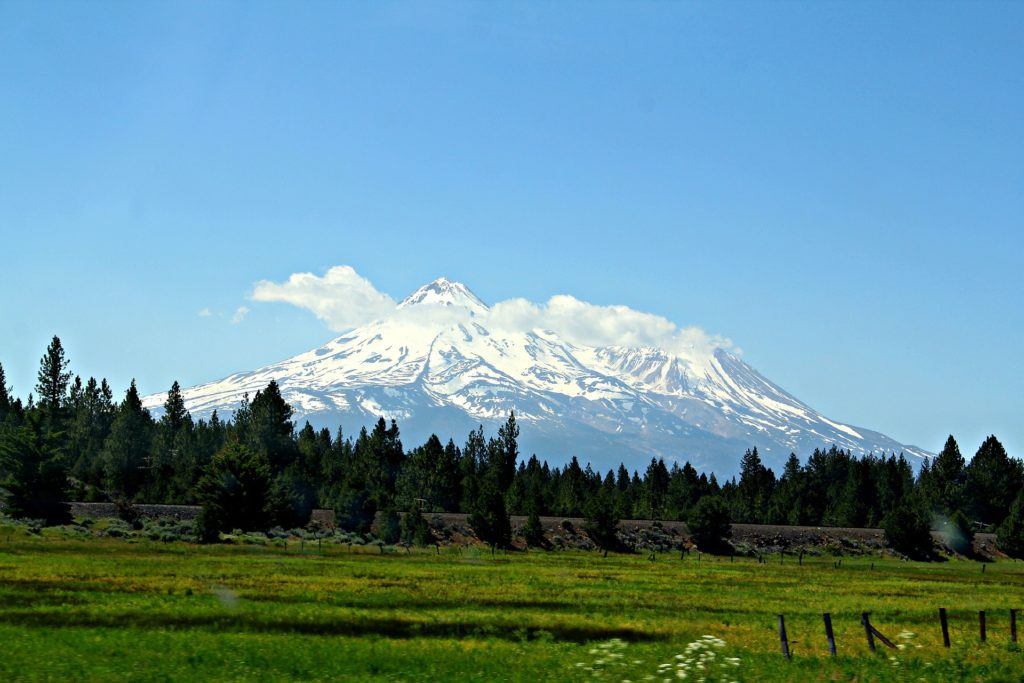 Once you've explored Northern California's gigantic trees, head 245-miles east on CA-299 for some mountain views. The five-hour drive takes you to Siskiyou County's Mount Shasta, the second highest peak in California's Cascade range. Shasta towers 11,000 feet over the valley below, reaching a grand total of 14,179 feet tall.
Mount Shasta is the most active volcano in California (it's still considered "potentially active") and is the second highest volcano in the United States. The region offers outdoor activities like camping, caving, wildlife watching, fishing, cycling, water sports, snow sports, backpacking and hiking. Glacial water from the surrounding landscapes feed several nearby waterfalls, so visiting the waterfalls is a must.
Stay in Shasta for a day hike or two on the mountainside. Take a couple more days if you want to fully explore Hedge Creek Falls or Lower, Middle and Upper Falls on the McCloud River.
There are a variety of campgrounds scattered throughout the area but be forewarned! Since Mount Shasta is not an official national park or conservation area (like the first three stops of this itinerary), the campgrounds are independently managed. This means they have their own combinations of specific facilities, regulations and price points.
Lassen National Forest & Lake Almanor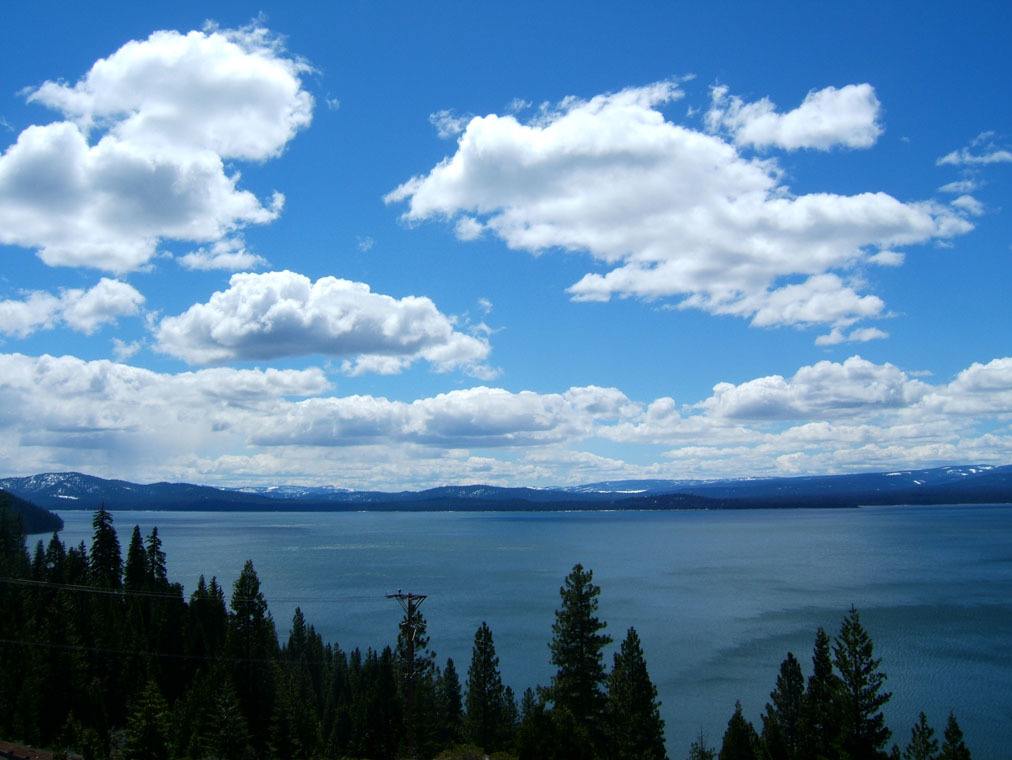 Just over a two-hour drive, or 130-miles down I-5 South then , CA-36E, lies the 1,875 square mile Lassen National Forest. The forest is home to both Lake Almanor (in the south-central region) and Lassen Volcanic National Park (in the west-central region).
Lassen is unique in that it encompasses three distinct wilderness regions: Ishi, Caribou, and Thousand Lakes. Each is made up of vastly different terrain from the others. In fact, people call the area that includes Lassen "the Crossroads" because it joins so many different topographies! Every outdoor activity imaginable is available here, including hiking and biking on the extensive trail system, winter sports in the Cascades, aquatic hobbies on the 75-square-mile Lake Almanor and even exploring lava tubes and hydrothermal areas in the National Park.
The Lassen's 30 official campgrounds are divided into three "Ranger Districts": Almanor, Eagle Lake and Hat Creek. With so many to choose from, there is bound to be a perfect one for each road-tripper.
Lake Tahoe's State Parks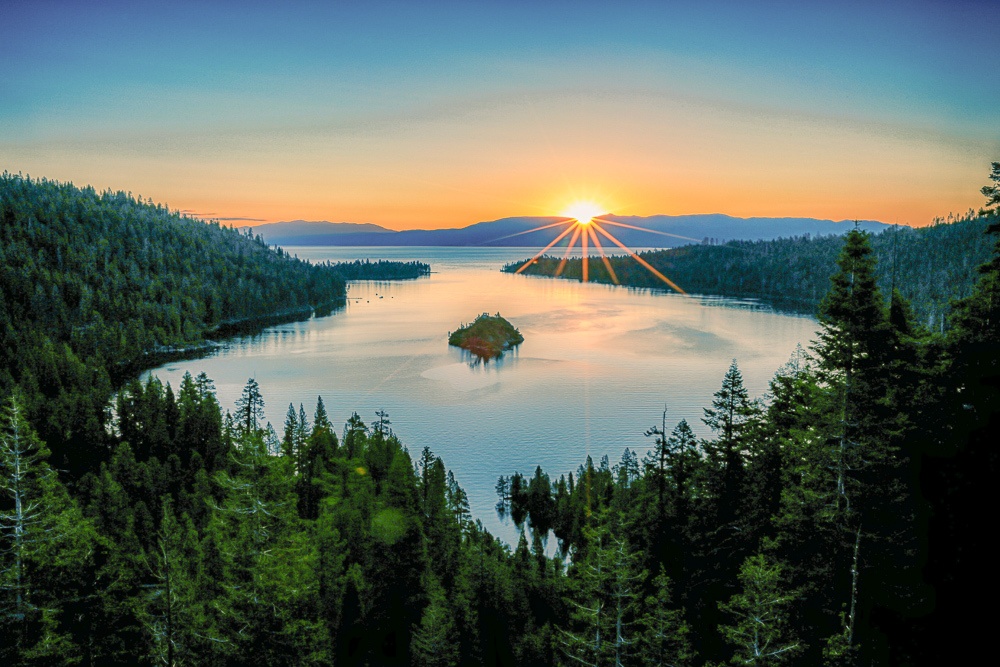 The most convenient way to move on to the next stop on the road trip—Lake Tahoe—is to hit Lake Almanor on the last day in Lassen. From there, drive the 150-miles southeast on CA-89 to Tahoe, which should take about three-and-a-half hours. There, take advantage of the dozens of state parks along the 72-miles of lake shoreline. For convenience and minimal backtracking when it's time to move on to the next stop, stay on the South Lake (California) side, where D.L. Bliss State Park, Emerald Bay State Park and Van Sickle Bi-State Park offer amazing scenery and tons to do. 
Abundant hiking, scenic lookouts and gorgeous waterfalls are just a few of the draws of this section of the Lake Tahoe; not to mention that the typical lake activities like kayaking, stand-up paddle boarding and jet skiing are possible, too. Another attraction here is the 1929 Mansion on tiny Fannette Island in Emerald Bay! You can also bike or hike part of the famous Tahoe Rim Trail via Van Sickle's connection point.
Stay a few days in Tahoe to take full advantage of all there is on the lake and onshore. Camping at D.L. Bliss is $45 per site per night for beachfront and $35 otherwise. Emerald Bay State Park's two campgrounds Eagle Point Campground and Emerald Bay Boat Camp are both unfortunately closed for the 2020 season, but normally cost $35 per site per night.
Desolation Wilderness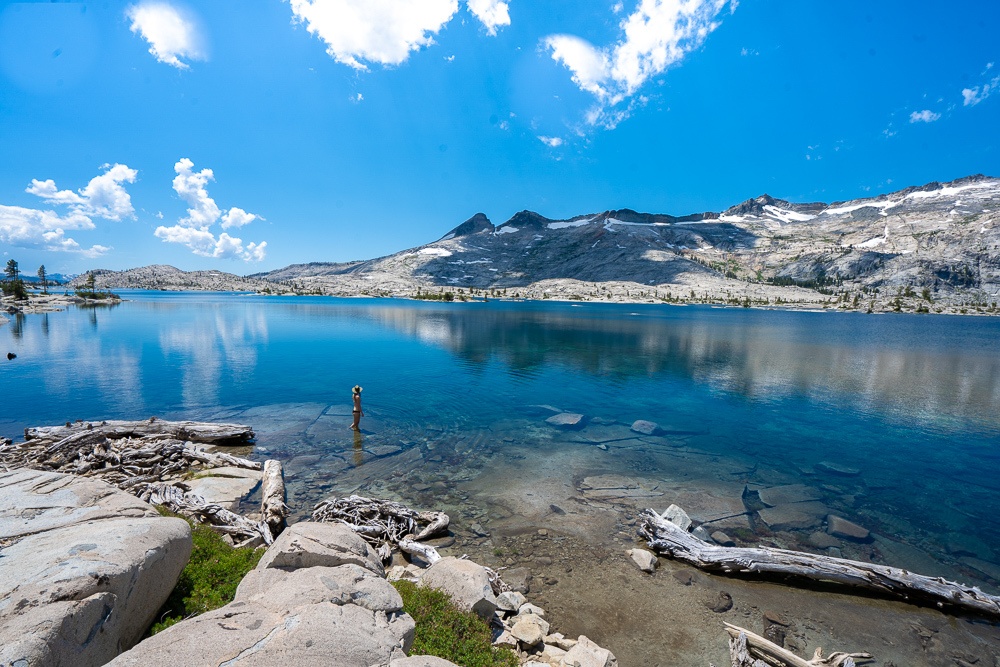 From Tahoe, head 30-miles west on El Dorado Freeway (which should take just short of an hour) to the next location: Desolation Wilderness. This federally protected region of El Dorado County covers nearly 64,000 acres. The area also overlaps with South Lake Tahoe and Eldorado National Forest, giving you the opportunity to see plenty of natural features like granite peaks to glacial-carved valleys. This is perhaps the best location in Northern California to get off the beaten path—after all, its name is Desolation Wilderness!
The region is home to Mount Tallac and Lake Aloha, which promise amazing remote adventures. Both the Pacific Crest Trail and the Tahoe Rim Trail travel through Desolation Wilderness, too. Whether day hiking or backpacking for several days, Desolation will certainly make for a worthwhile stop.
Everything in Desolation Wilderness requires a permit and must follow "leave no trace" regulations. The wilderness is broken up into 45 "Destination Zones," each of which has a certain quota on overnight permits. Plan ahead if you're looking to spend the night in the area.
Calaveras Big Trees State Park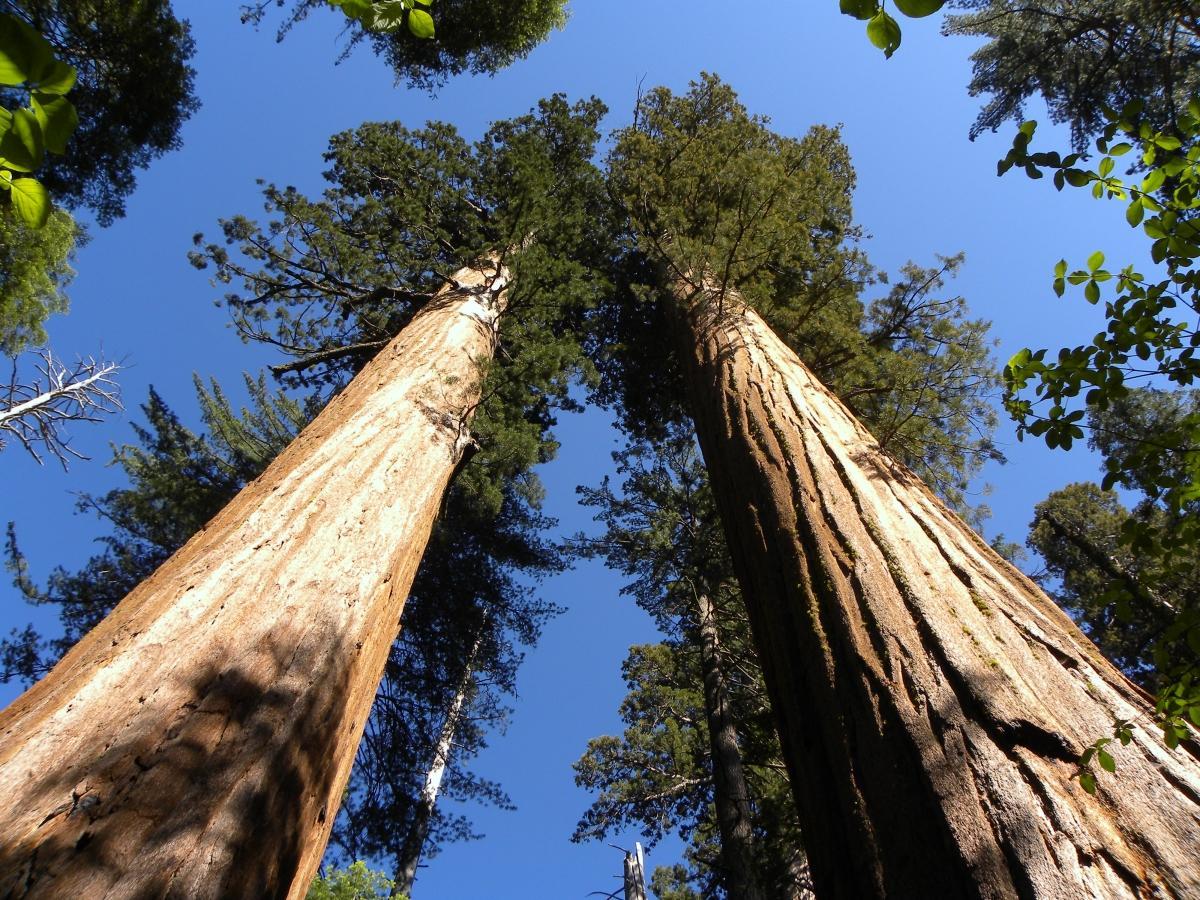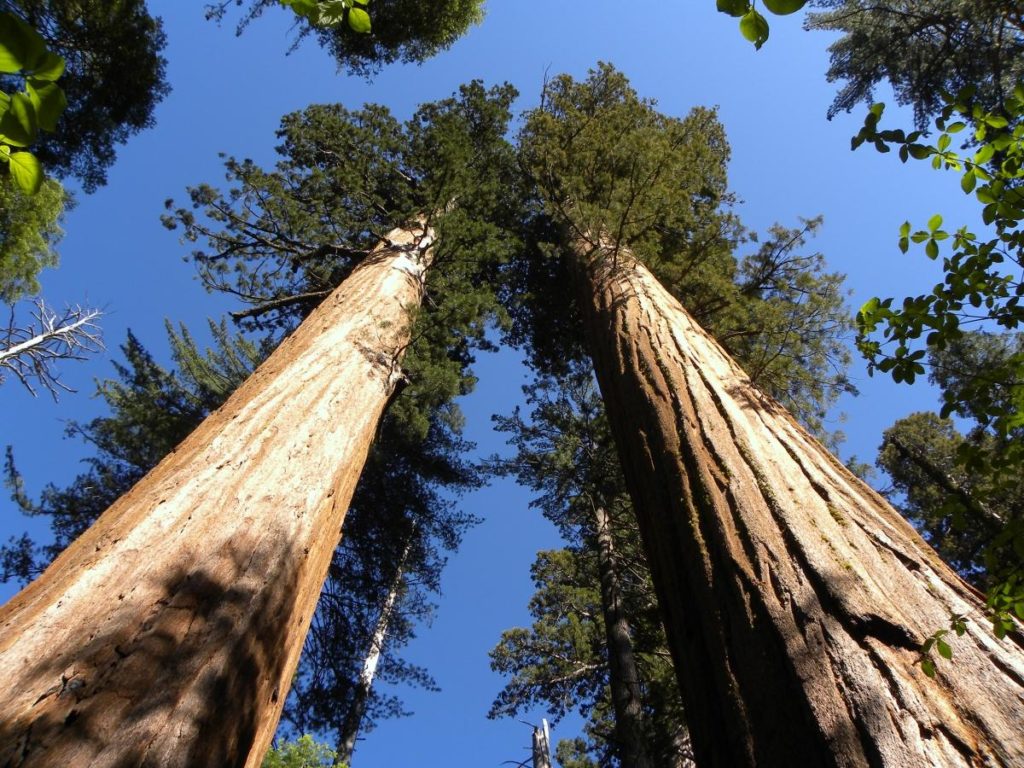 Drive 85-miles south of Desolation Wilderness, on CA-88 to get to Calaveras Big Trees State Park. And while the Redwood National & State Parks on the coast already provide a good fill of redwoods, this park's giant sequoias are worth the two-and-a-half-hour drive.
Big Trees South Grove, a largely unvisited natural preserve, provides ample opportunity for solitude in the forest, complete with hundreds of miles of hiking and mountain biking trails.
Two main campgrounds in the park provide the opportunity to sleep under the thousand-year-old giant sequoias for $35 per night. You can also sleep in one of the "environmental campgrounds" for more remote, backcountry camping. Reservations can fill up quickly and are available seasonally, so book ahead.
Yosemite National Park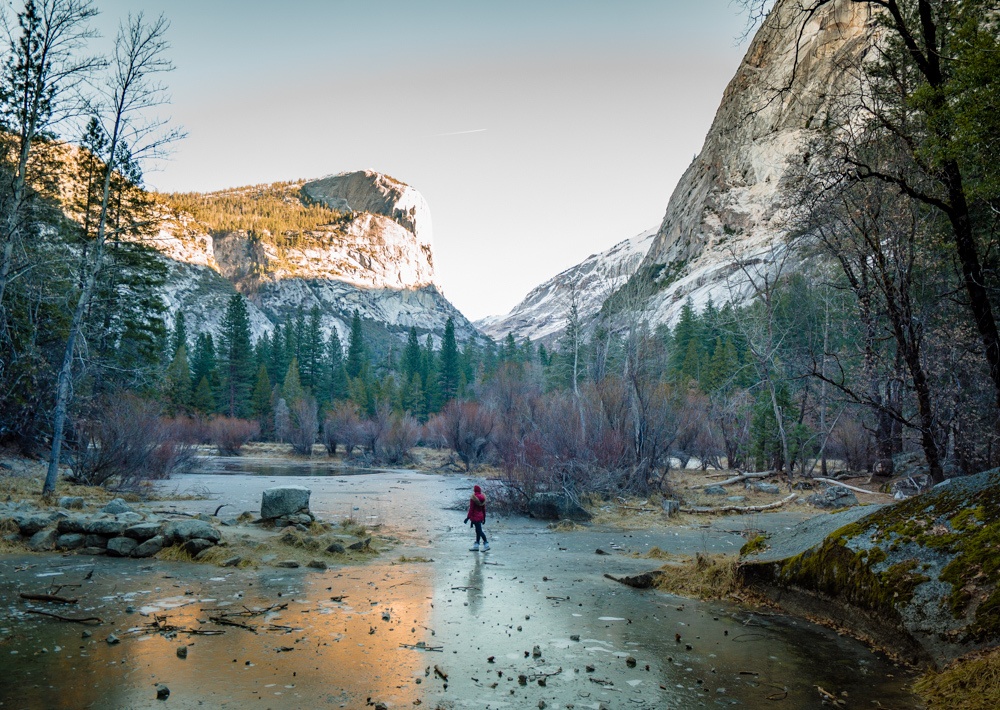 From Calaveras, drive 80-miles southeast on Highways 4, 49 and 120 to get to Yosemite National Park. The two-hour drive is worth this famous part of the Sierra Nevada range. "The Grand Valley" covers nearly 750,000 acres and is home to some of the most incredible cliff faces and waterfalls in California. With more than 800-miles of trails, you can basically hike any time of the year.
You could spend a day taking in the panoramic views, but the best option is to give Yosemite several days. There are so many noteworthy spots to see here—like Half Dome, El Capitan, Glacier Point, Tenaya Lake, Bridalveil Fall, Yosemite Falls, and Vernal Falls—it would be a disservice to leave without exploring.
The park is full of campgrounds, with multiple scattered throughout each region of the park. Some campsites, including Upper Pines, Lower Pines, North Pines, and Crane Flat, require reservations, while others do not. Price and facilities available also vary by campsite. I recommend selecting hikes and sightseeing points first, then finding a campground close to those features. After all, post-10-mile hike, the last thing that sounds appealing is being several more miles away from lodging.
Mono County Hot Springs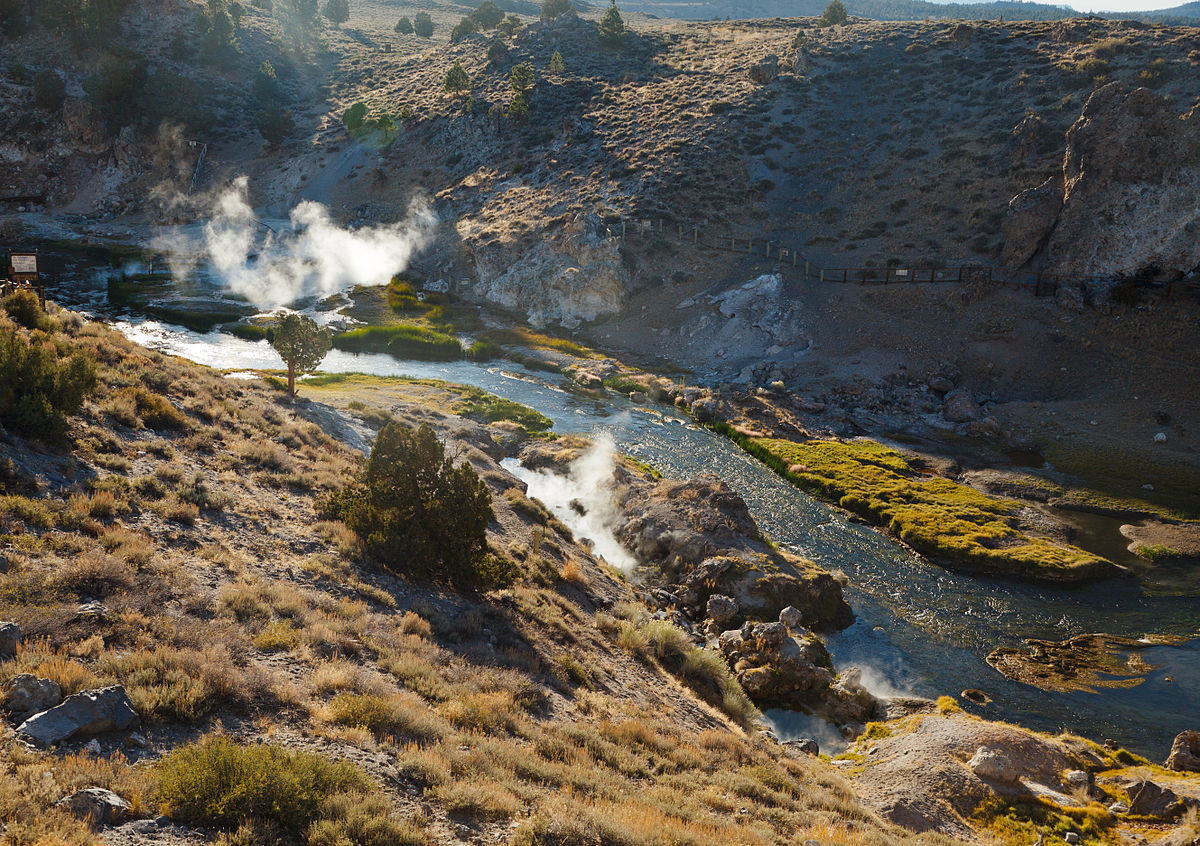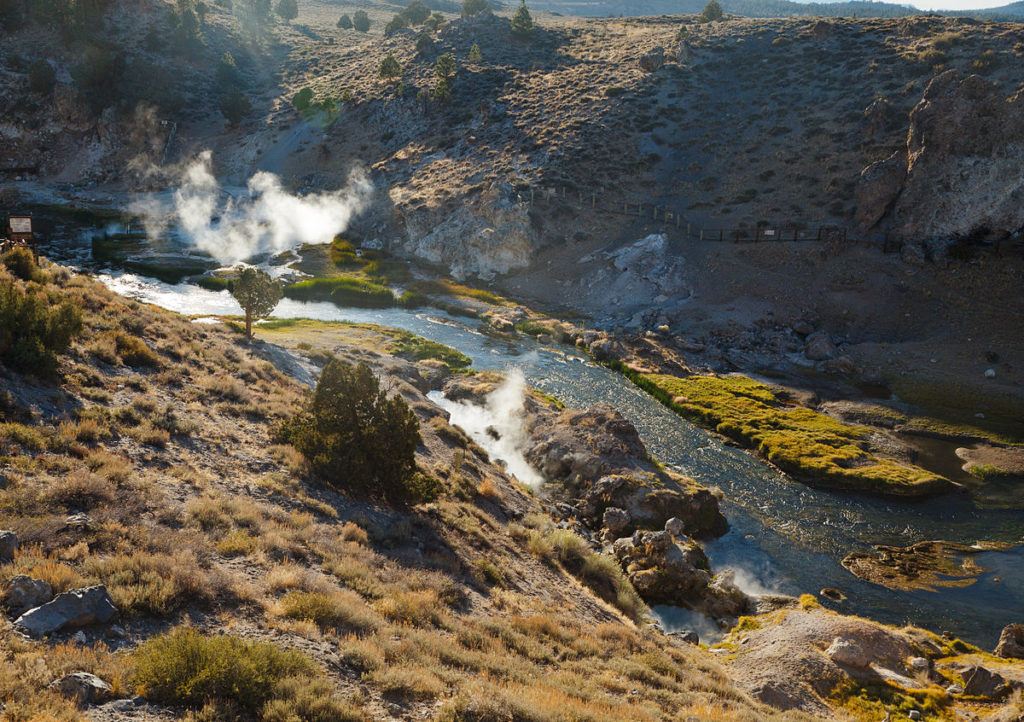 The final stop on the NorCal itinerary is roughly 50-miles northeast to Mono County. The hour drive brings you to a handful of Eastern Sierra hot springs—perfect for winding down after an adventurous couple of weeks!
The hot springs are scattered throughout the towns of Bridgeport and Mammoth Lakes, but I'd start just north of Bridgeport in the Toiyabe National Forest at the Buckeye Hot Springs. Here, warm pools of mineral water cascade over a cave. From Buckeye, go down to the Travertine Hot Spring along Route 395 to enjoy picturesque views of the Sierras. Lastly, hit Crowley Hot Springs (also known as "Wild Willy's") and Hilltop Hot Springs (the most popular spring in the area) near Mammoth Lakes.
If you're looking to camp in the area either before or after exploring the hot springs, there is a campground near Buckeye which costs $20 per night per site. Visitors can camp for free alongside the dirt road leading to Travertine, which is public Forest Service land. Keep in mind that all of the springs occur naturally, so be sure to leave no trace while exploring them.
Pin me for later: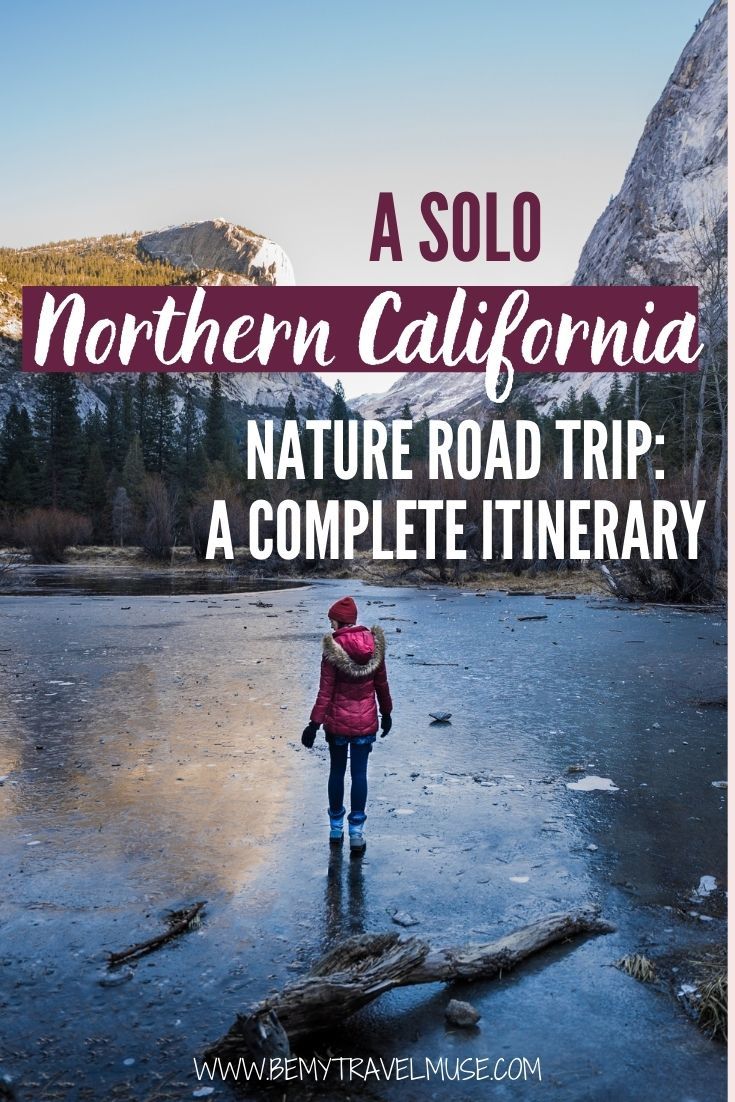 Ten stops later, this road trip has given you some of the most incredible natural experiences Northern California can offer. While traveling the hundreds of miles of road would be fun to experience with friends, it can be rewarding to explore solo. For those craving their next solo adventure, look no further than NorCal! You can read more about my personal reflection on this solo journey in my recent article on Enterprise's digital magazine, Pursuits with Enterprise.
*This post is sponsored by Enterprise Rent-A-Car. All thoughts on amazing Northern California are my own.