Snuggled between Los Angeles and San Diego Counties, Orange County is a dreamy haven fit for any Southern California itinerary. Here you'll find an endless summer, a picturesque coastline, quaint beach towns, and much more. There's plenty to do, whether you're just passing through or plan to stay a while.
From frolicking through Disneyland to catching a hot-air balloon ride, these are some of the best activities to check out in Orange County:
1. Fly in a helicopter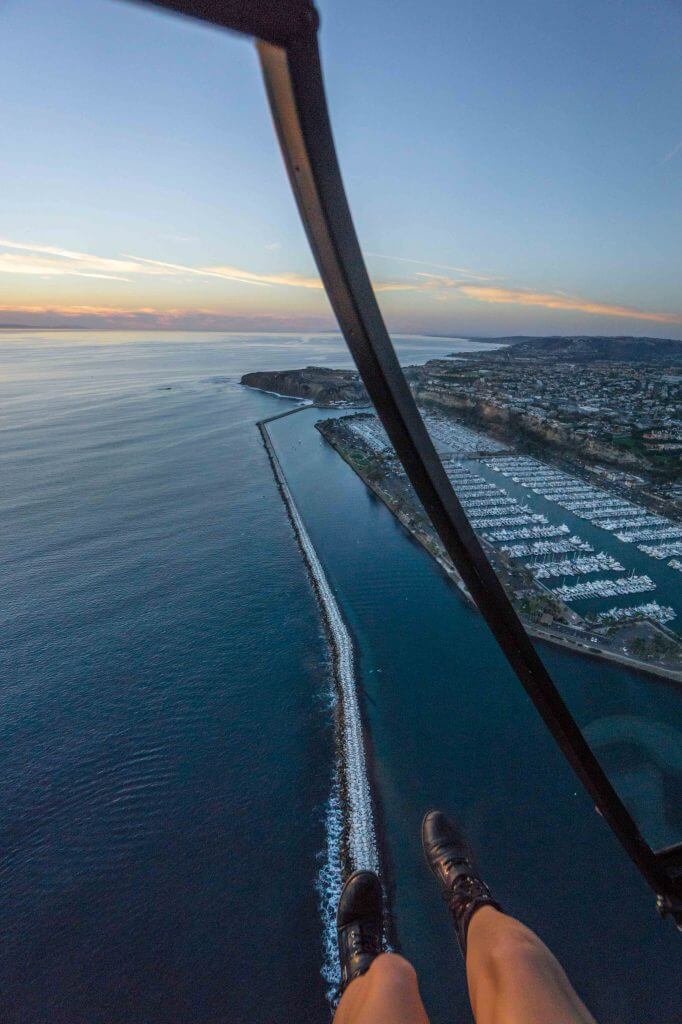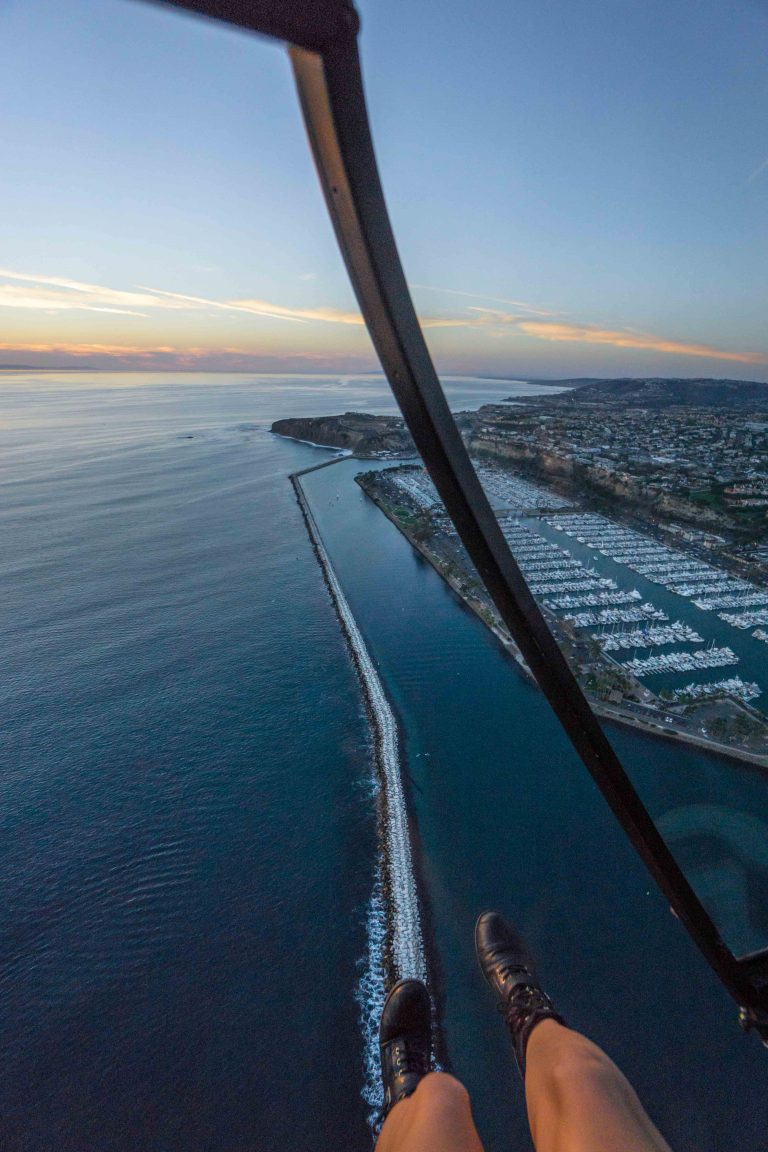 There is nothing quite like a Southern California sunset. If you thought they were epic from the beach, try catching one from a helicopter! Out of John Wayne Airport, you can take a helicopter at sunset. Take in the views and cherishing the beauty of Orange County.
Adrenaline offers helicopter tours that take off from Santa Ana's John Wayne Airport. You'll get sweeping views of Newport Beach and the OC Triangle. This is the perfect activity for photography enthusiasts, as there are ample opportunities to take some incredible shots of the scenery.
2. Go to Disneyland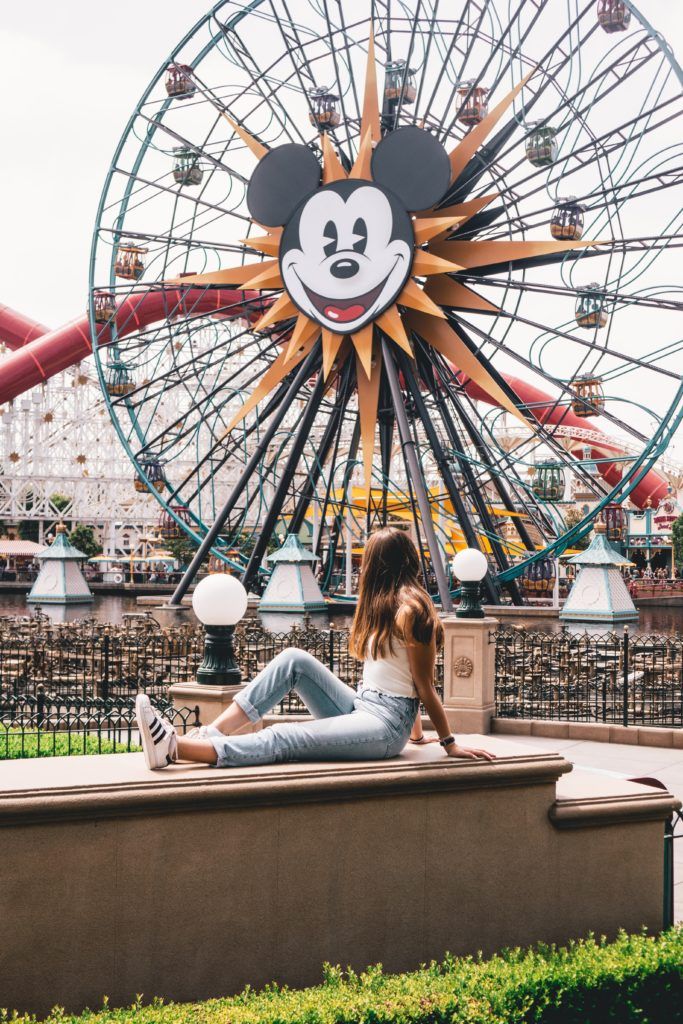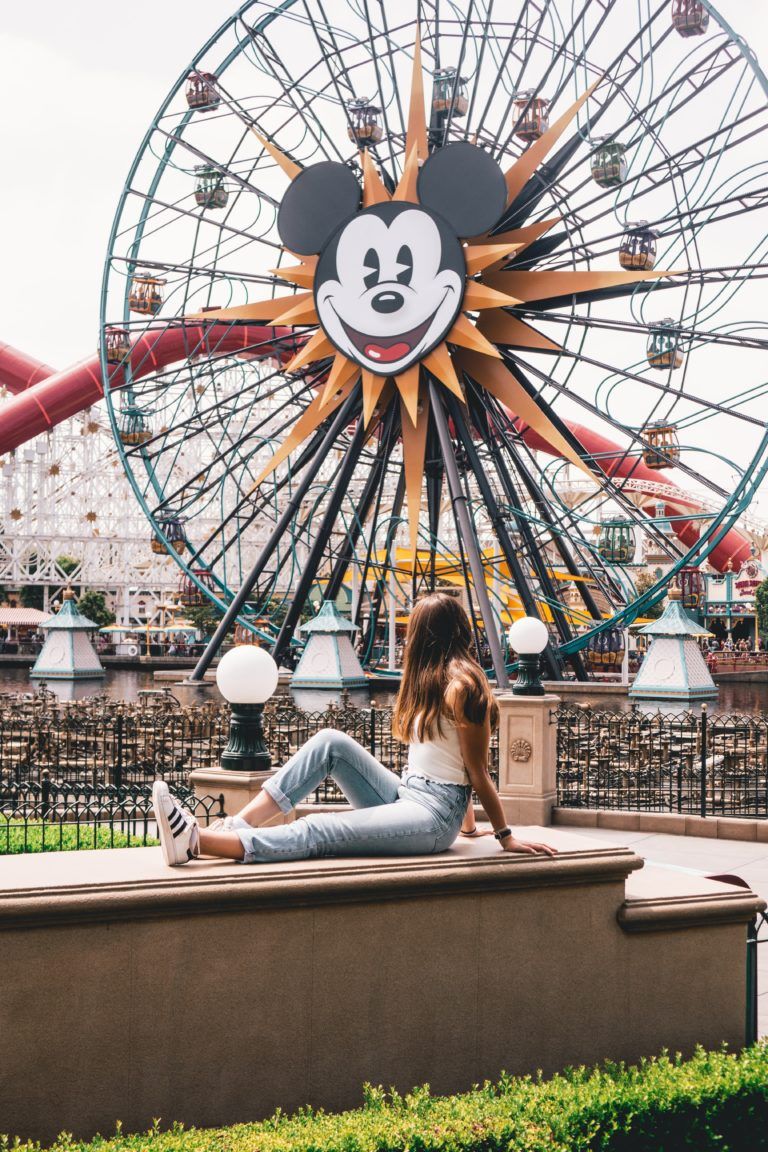 Make your inner child squeal with delight by visiting Disneyland in Anaheim. After all, you're never too old to get excited over your favorite childhood characters. Hop on a ride, indulge in a yummy Dole Whip, and spend the day Peter Pan-style, pretending that you'll never grow old.
If you've never been to Disneyland, you're in for a treat. It's cleaner than most other amusement parks, the food is quite good, and there's enough to do for hours or even days. It gets most crowded during the summer months and during school breaks, so aim to visit when school is in session if you want to avoid crowded times.
3. Art-peep in Laguna Beach
Laguna Beach is Orange County's art hub, with over a hundred galleries to choose from. Most of them are downtown and not far from one another, making it easy to pop in to the ones that catch your eye. From the Laguna Beach Gallery of Contemporary Art to the National Gallery of Fine Art Laguna, you'll find quite a few along the South Coast Highway and Forest Avenue.
4. Relax in a tide pool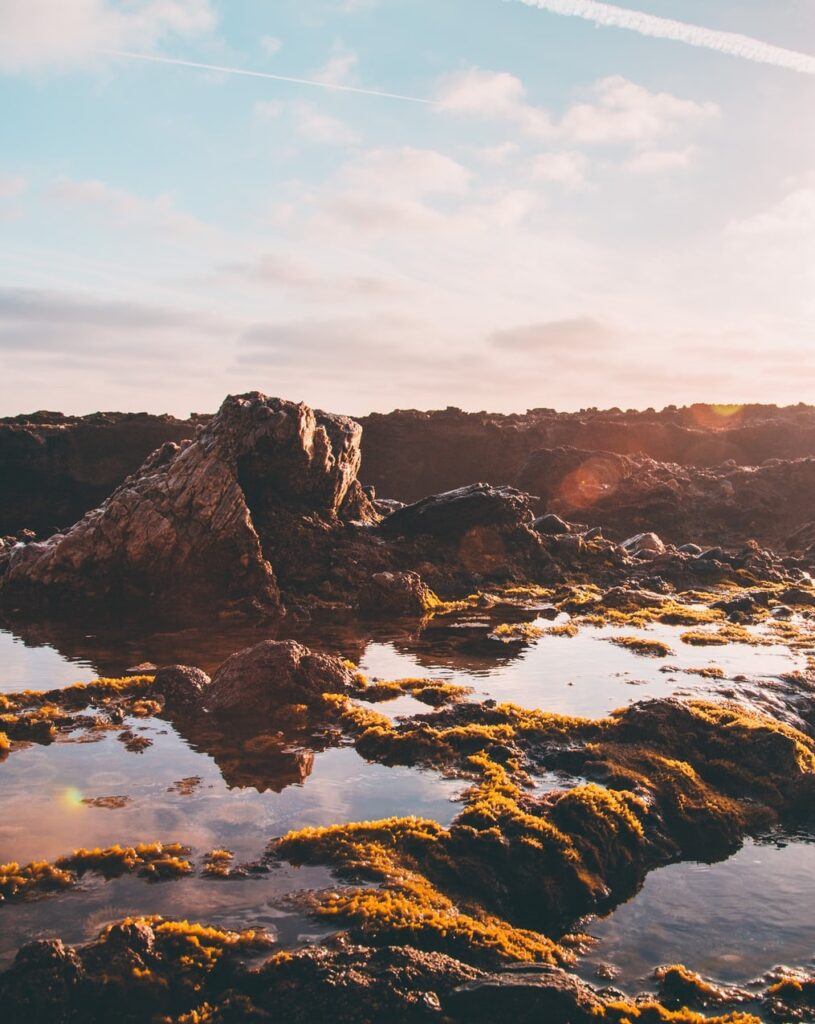 All along the coast of Orange County, you can find serene tide pools that are not only teeming with marine life but a delightful place to relax in the sea. Laguna Beach especially has a lot of them. Just make sure to only visit during low tide, as the crashing waves of high tide can be dangerous. Also be careful not to step on or disrupt any of the creatures that call the tide pools home!
5. Visit the 626 Night Market
The 626 Night Market is a California spin on the vibrant night markets found around Asia. Featuring food vendors and artisans from the state and beyond, this open-air night market is a must-see if you happen to be visiting Orange County in the summer months. Come for the delicious food, but stay for the live music, games, and entertainment. Get your tickets here.
6. Take a hot-air balloon ride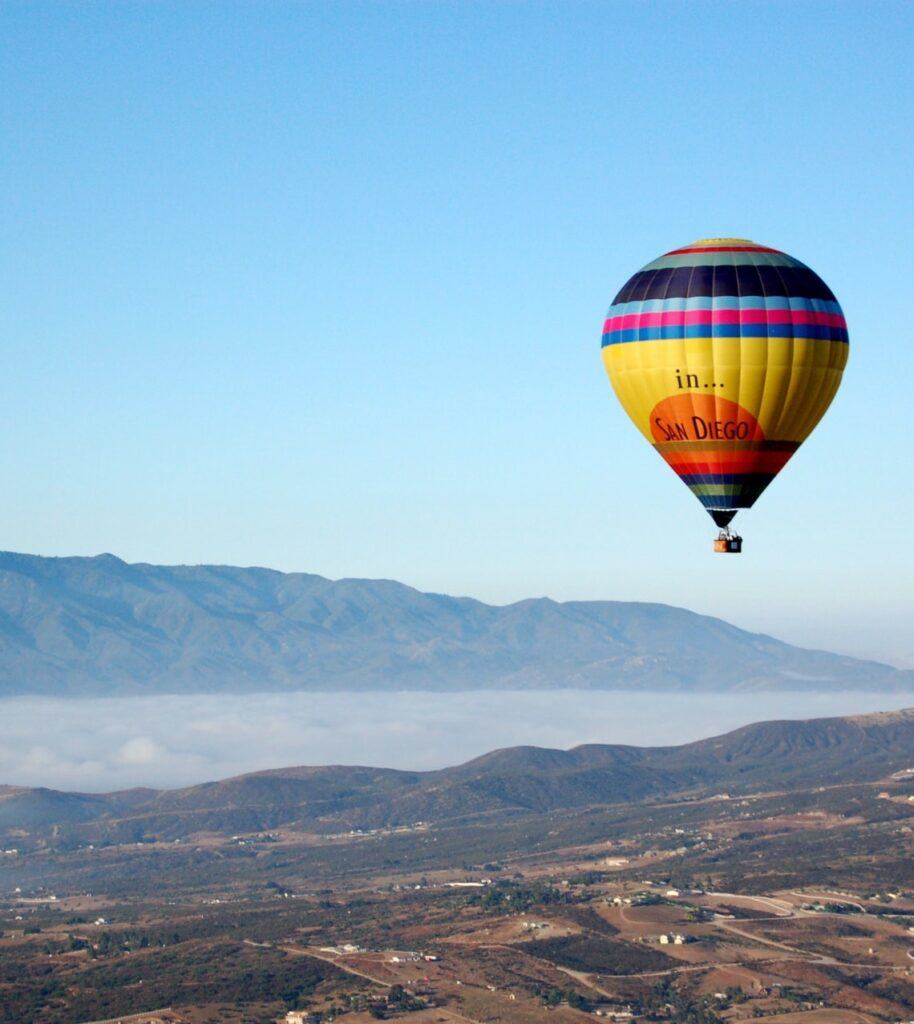 If you can't get enough of seeing Orange County from above, take a more leisurely ride in a hot-air balloon for even more spectacular views! This hot-air balloon tour takes off from Temecula at sunrise and offers passengers 360° views of Orange County's vineyards, rolling hills, and other landmarks. This is one of the best things to do in Temecula, so don't miss it!
7. Taste wine in Temecula
Though not in Orange County, Temecula is Orange County's hub for vineyards, boasting some of the best wine that California has to offer outside of Napa Valley. Learn about the winemaking process and visit four different vineyards on this fantastic all-day tour.
8. Surf at Huntington Beach, aka "Surf City"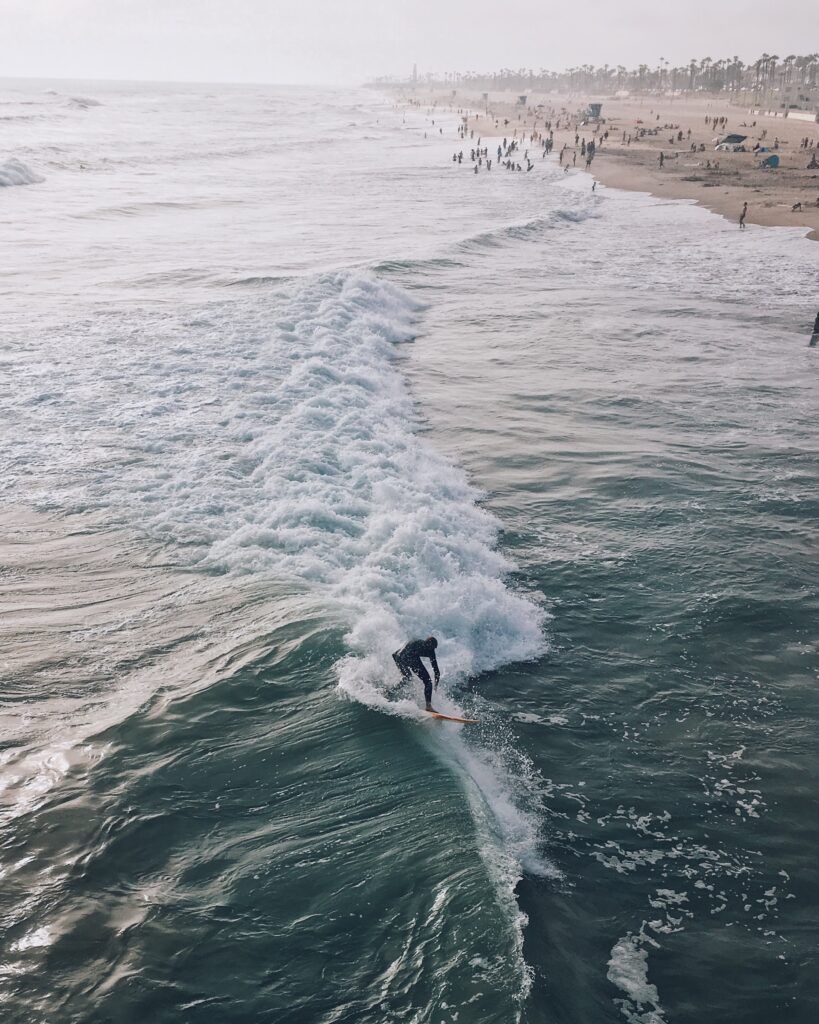 Huntington Beach is easily among the best places to surf in the world, so why not give it a try while you're in Orange County? You don't have to be a professional to surf here, and there's an abundance of instructors if you want to take a class. Check out this private class, which even provides a wetsuit for students.
9. Stroll through the San Juan Capistrano Mission Gardens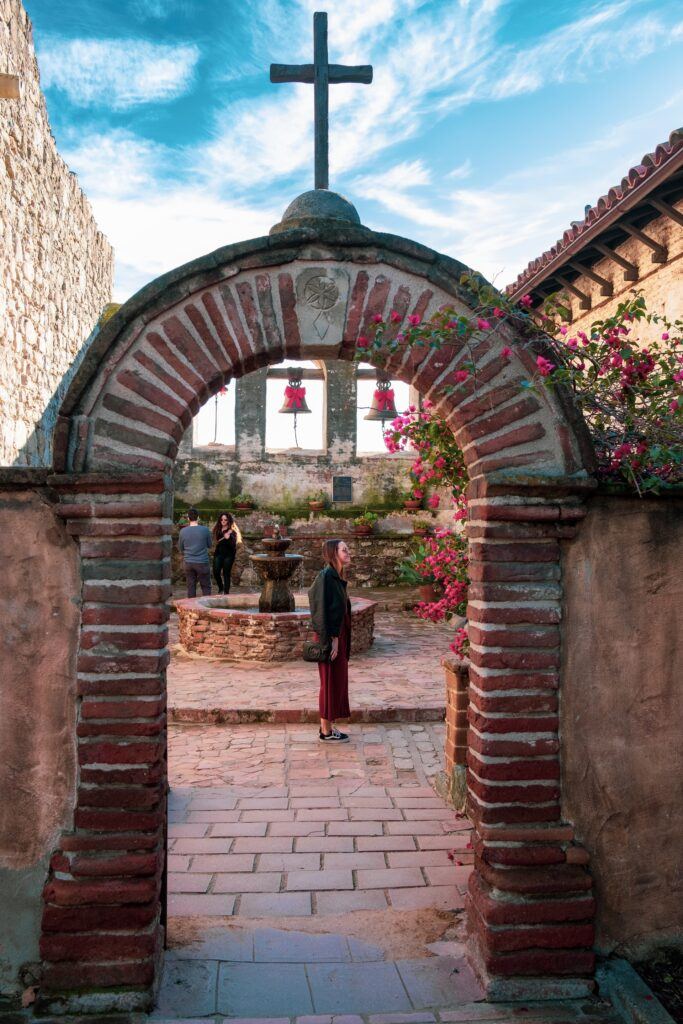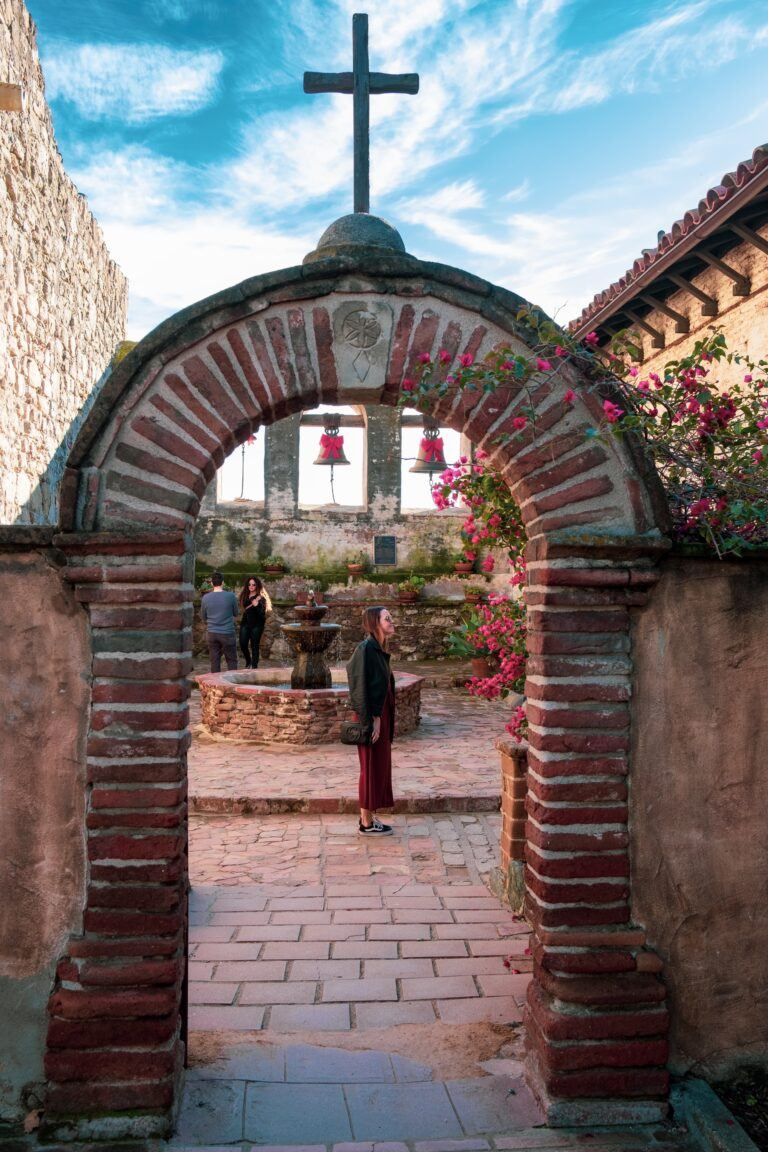 San Juan Capistrano is one of the most historic places in all of California, let alone Orange County. The mission, founded by the Spanish in 1776, is even recognized as the birthplace of Orange County. You can tour the town of San Juan Capistrano and see adobe homes that are some of the oldest in the country.
The Mission San Juan Capistrano itself is the highlight of the town. Here you can browse the historical museum or walk through the enchanting gardens. The mission offers guided tours by reservation daily at 10am and 2pm, although you don't need to book a tour to explore the grounds.
10. Hike through Whiting Ranch Wilderness Park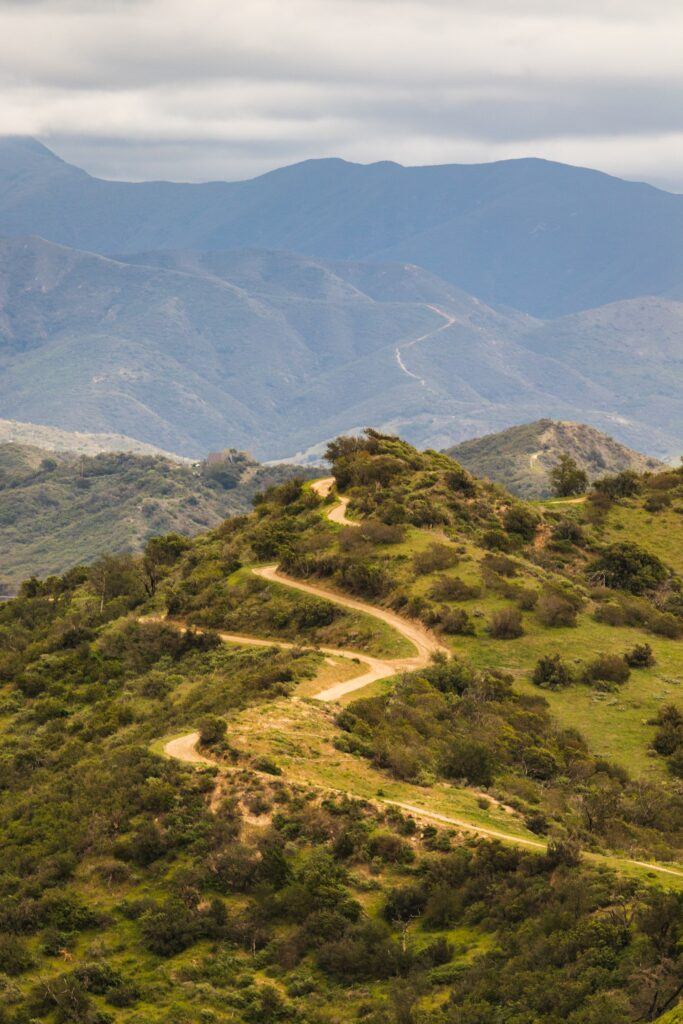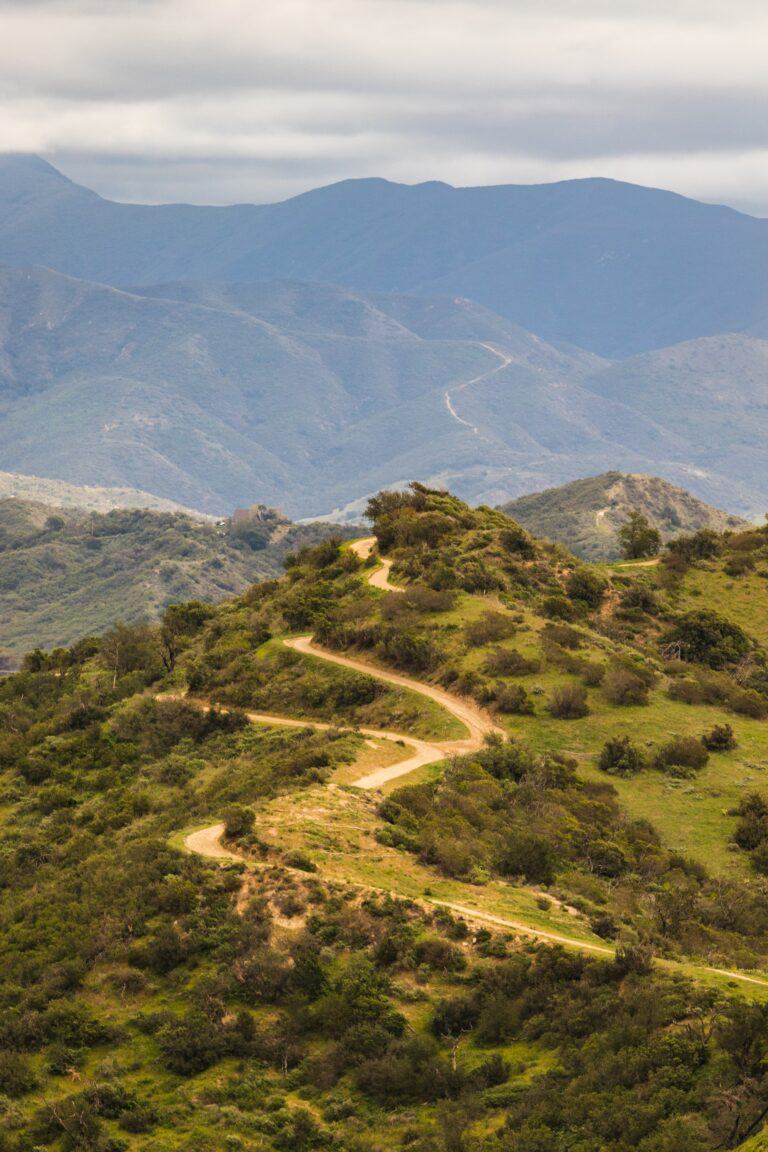 Boasting 2,500 acres of grassy hills, scenic rock formations, oak woodland canyons, and trickling streams galore, Whiting Ranch Wilderness Park is one of the best places to hike in Orange County. There are almost two dozen trails to explore, totaling almost 17 miles. The park is home to the famous Red Rock Canyon, which is a must-see, along with Billy Goat Trail, which is reserved just for hikers. Pack plenty of water and snacks, and prepare to spend a good amount of time exploring this hidden gem.
11. Explore Crystal Cove State Park & Beach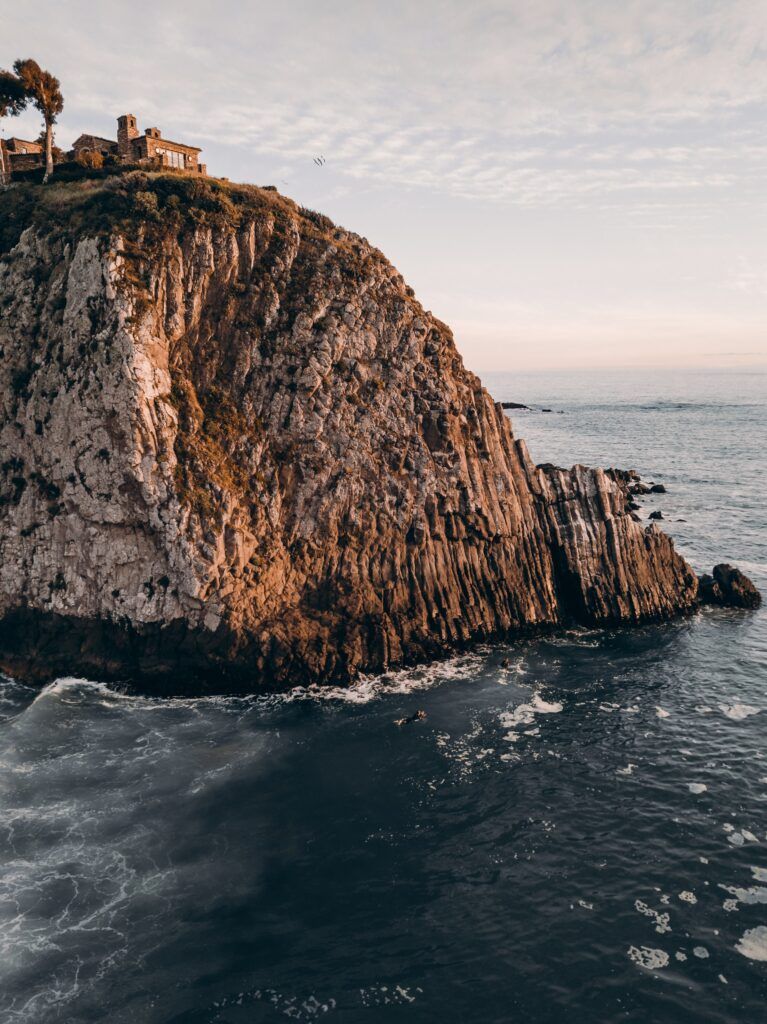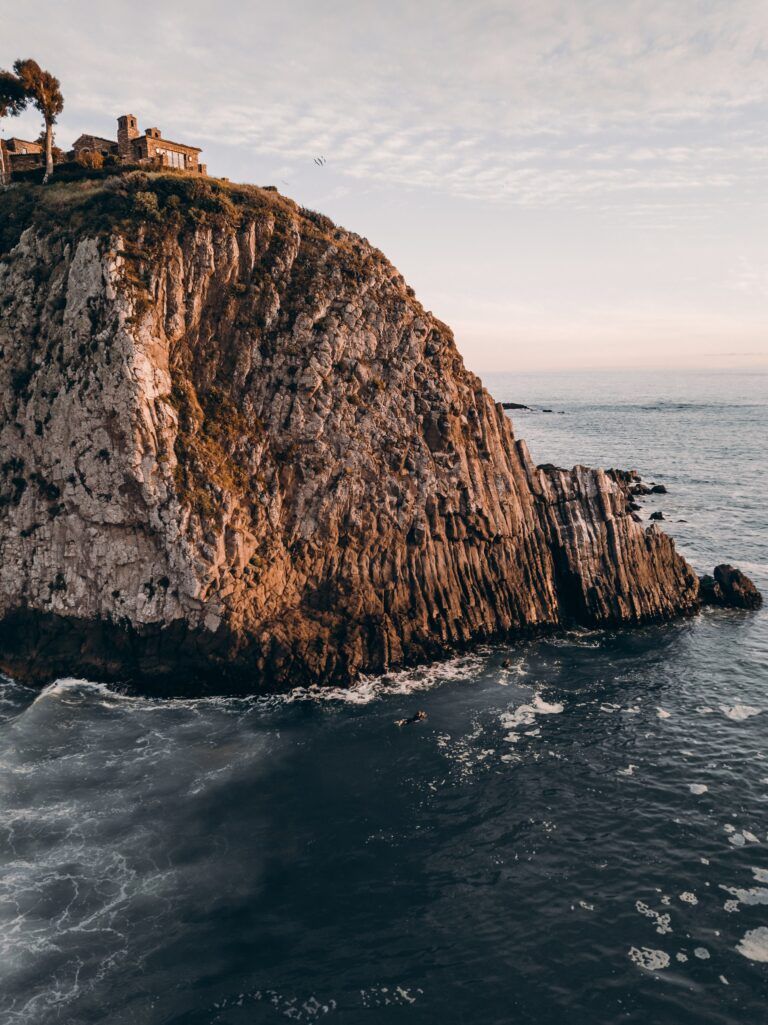 Crystal Cove State Park in Newport Beach is a testament that Southern California has the perfect mountain-to-beach ratio. The park has 17 miles of trails, each with a different level of difficulty. Bask in the mountainous beauty, which includes towering sycamore trees, unique rock formations, and tons of wildlife.
Then, you can head to Crystal Cove State Beach to check out more wildlife and breathtaking scenery. You can get there by either starting at the state park and hiking to the beach or by parking at the beach's parking lot if you want to skip the hike.
12. Watch for whales in Newport Beach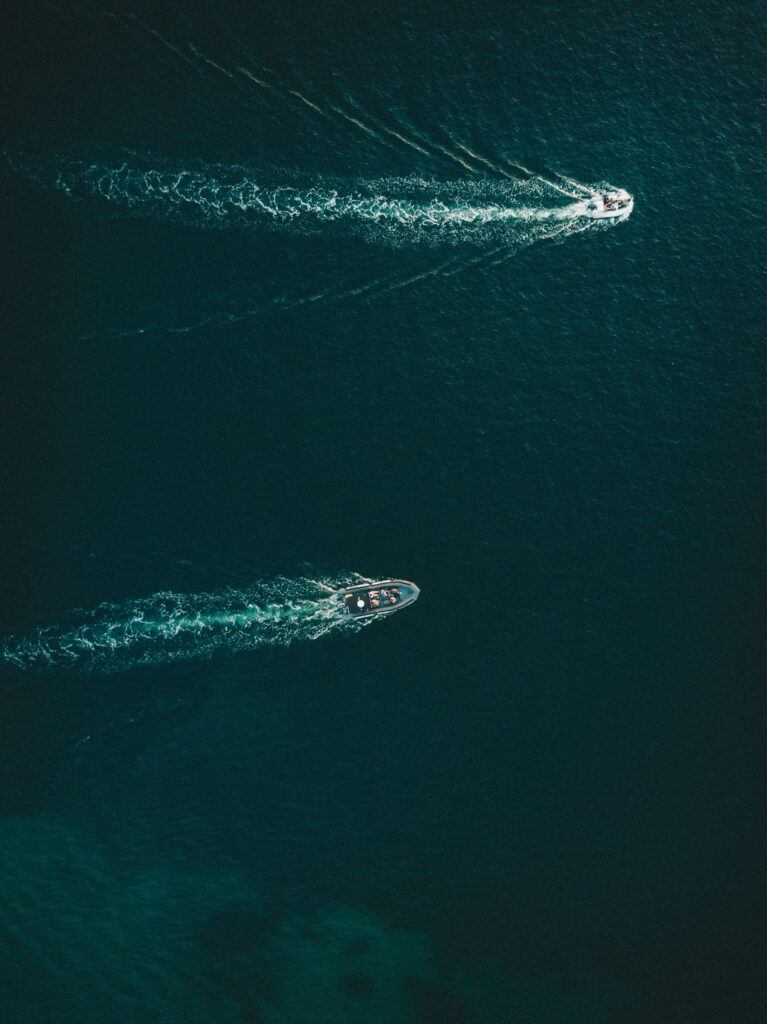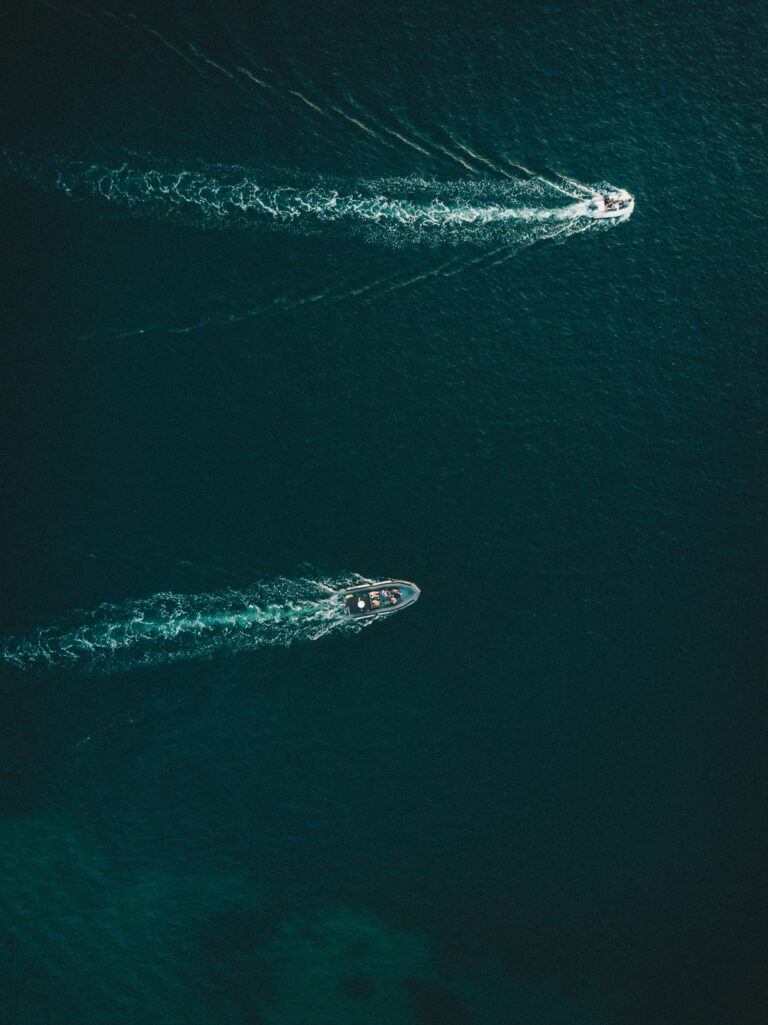 The coastline between Newport Beach and Laguna Beach is an excellent spot to catch a glimpse of giant blue whales, finback whales, and gray whales. While you might be able to see them from shore, the absolute best way to get a glimpse of them is to head out on a boat tour with an expert guide.
Depending on the time of year, there will be different whale species to see, which you can do on this whale-watching tour from Newport Beach. Even if you don't see whales, you're practically guaranteed to see dolphins!
13. Rent a duffy boat and spend the day on the water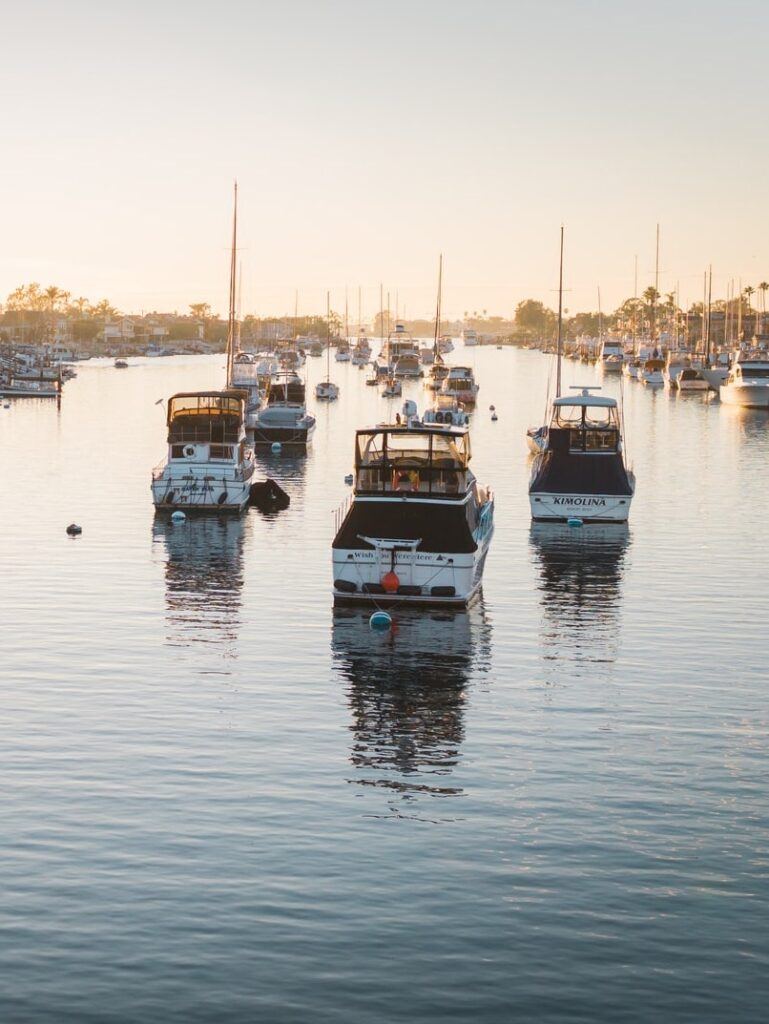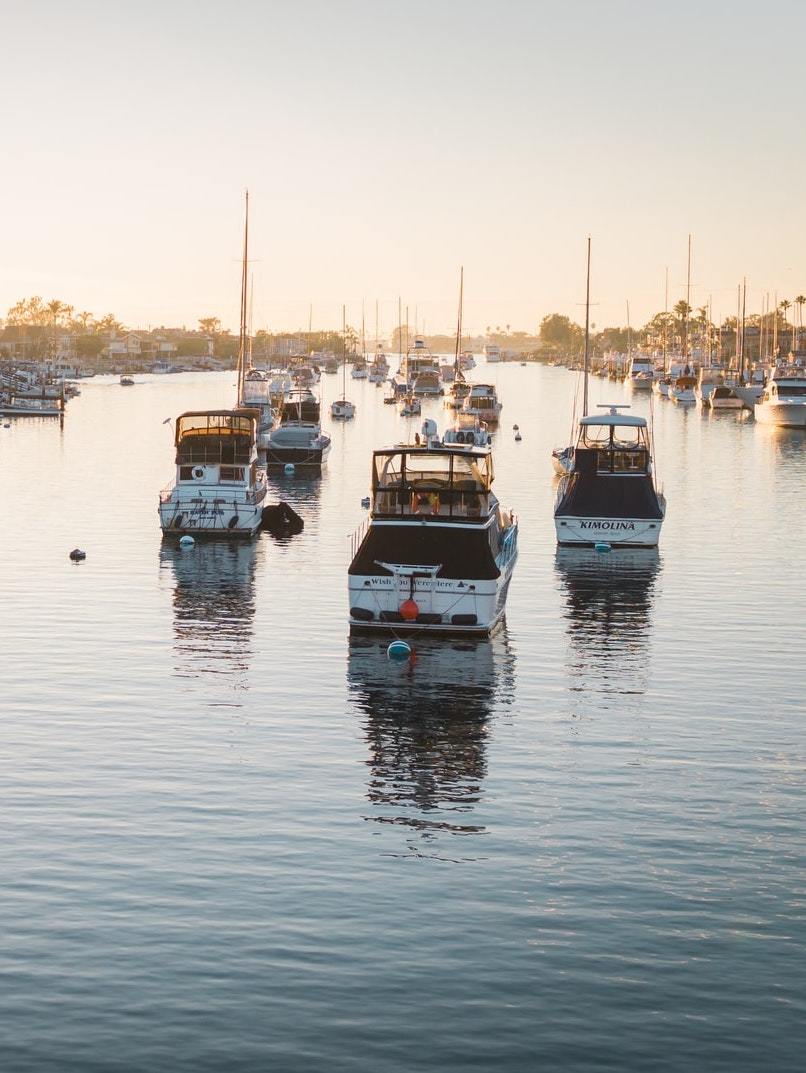 If you want to experience Orange County like a local, renting a duffy boat is a great option if you're traveling with friends. Pack a cooler and some snacks, and head out to sea for a different view of the shore. Duffy boats are electric and don't require a boating license to rent. You can find prices and more information on duffy boat rentals here.
14. Check out the Orange County Museum of Art
The Orange County Museum of Art, a must-see for any art lover, is located in Newport Beach. The museum was founded by 13 women 1962, and its collection focuses on early 20th-century contemporary and modern paintings, sculptures, photos, and videos. The whole place has a cool retro vibe, which is what the original founders intended.
15. Dive into Orange County's dark past
While Orange County has a reputation for being glitzy and glamorous, it's also home to its fair share of folklore and paranormal activity. There are plenty of dark and creepy legends and stories dating back to the pioneer days of the 18th century. If you're looking for something a bit spooky to do, consider touring with Haunted Orange County — you'll be fully entertained while learning about the area's history.
Pin me for later: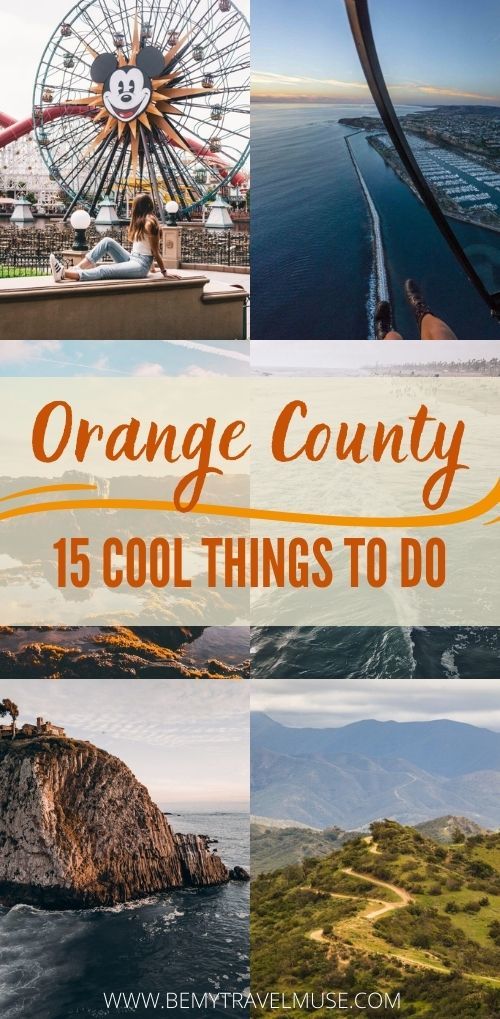 If you weren't already caught in a California dream, you might be now. There are so many things to do in Orange County that you'll probably be planning your return before you've even left.
Are you from Orange County? Let us know if we missed your favorite spot!
*Some links in this post are affiliate links for products and services we personally use and love. Any purchase you make through them supports us at no extra cost to you. Thanks so much!