California is the best state in the US for scenery, culture, and the abundance of things to do. A bold claim, I know but as most Californians would probably agree, there's a reason why so many of us call the Golden State home. If you haven't been here, it's time to start planning your California itinerary.
In this one state, bigger than many countries, we have the tallest mountain in the lower 48, one of the hottest deserts in the world, the tallest trees on planet Earth, the longest continuous stretch of general ocean coastline in the contiguous USA, and some of the most famous national parks.
More of California's hidden places here:
This California road trip begins in Los Angeles and loops around the state. Though you can easily give it months, you can easily customize it to fit whatever time constraints you have. Enjoy the journey!
Start Off Your California Itinerary in Los Angeles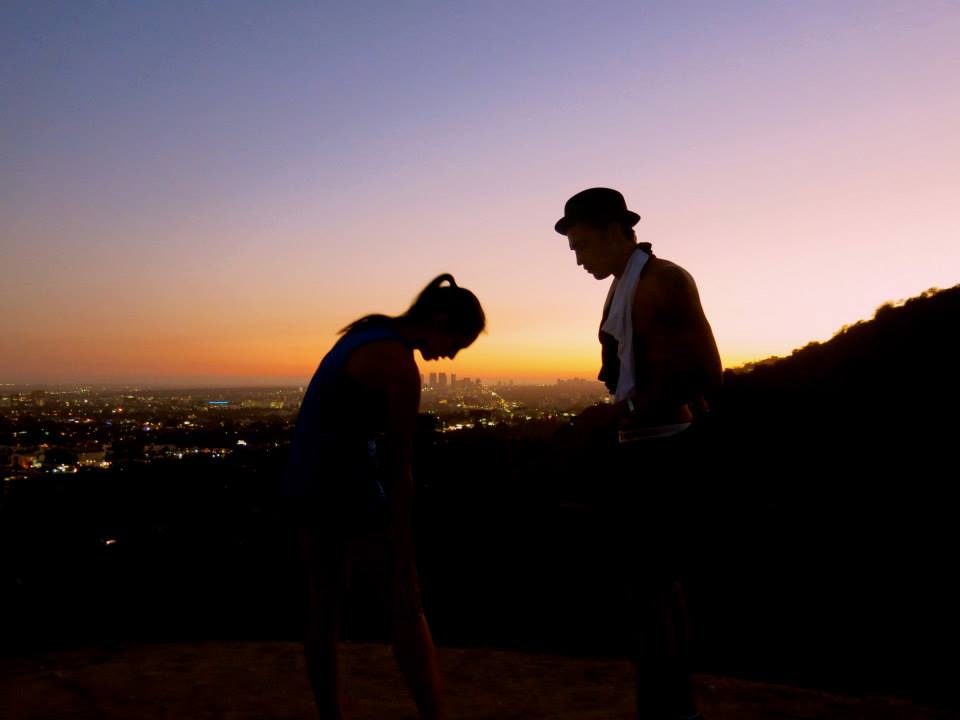 Start the perfect California itinerary in none other than sunny Los Angeles. The amount of time you spend here is up to you, but with countless neighborhoods and attractions to explore, you could easily spend several days here! Some cool activities include hanging out at the Santa Monica Pier, hiking to the Hollywood sign, visiting the free J. Paul Getty Museum, or Los Angeles County Museum of Art (also known as LACMA). Visit any of the countless beaches from Malibu down to Redondo Beach, or head up to Griffith Observatory (where they filmed part of La La Land!) for a beautiful sunset and panoramic views of the whole city. For a more local alternative, hike up to Runyon Canyon. Hit up Disneyland in Anaheim on your way south, or maybe even catch a concert at one of L.A.'s popular venues like the Hollywood Bowl or The Greek Theatre!
Stay: Spend a night or two at Mama Shelter, an eclectic boutique hotel in Hollywood, or Freehand Los Angeles, an artsy downtown hostel with an amazing rooftop pool.
Newport Beach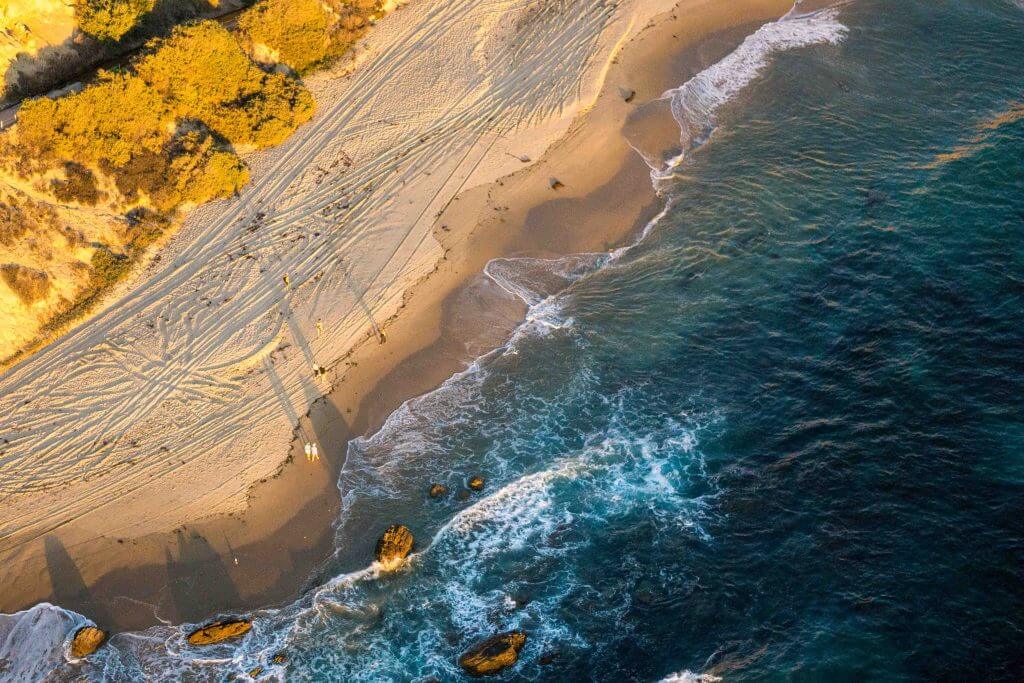 After you're done in L.A., drive 50 miles south to Newport to spend some time on the mild beaches. Newport Beach is home to the largest recreational harbor on the west coast, which means that there are aquatic activities for days. Surf (or just watch the skilled surfers at The Wedge), stand-up paddle board, jet ski, or rent a Duffy boat to cruise around the harbor in. Hike or bike the Back Bay Loop Trail, or take the ferry to Balboa Island to explore its bistros and shops. Visit Fashion Island, which isn't actually an island, but makes for some great retail therapy. Or, instead of exploring Newport Beach by land and sea, explore it from the air like I did with a sunset helicopter tour of Orange County!
Stay: Crash at either the charming Newport Beach Hotel or the artsy Renaissance Newport Beach! Or, if you want to camp instead, check out the nearby Crystal Cove State Park.
San Diego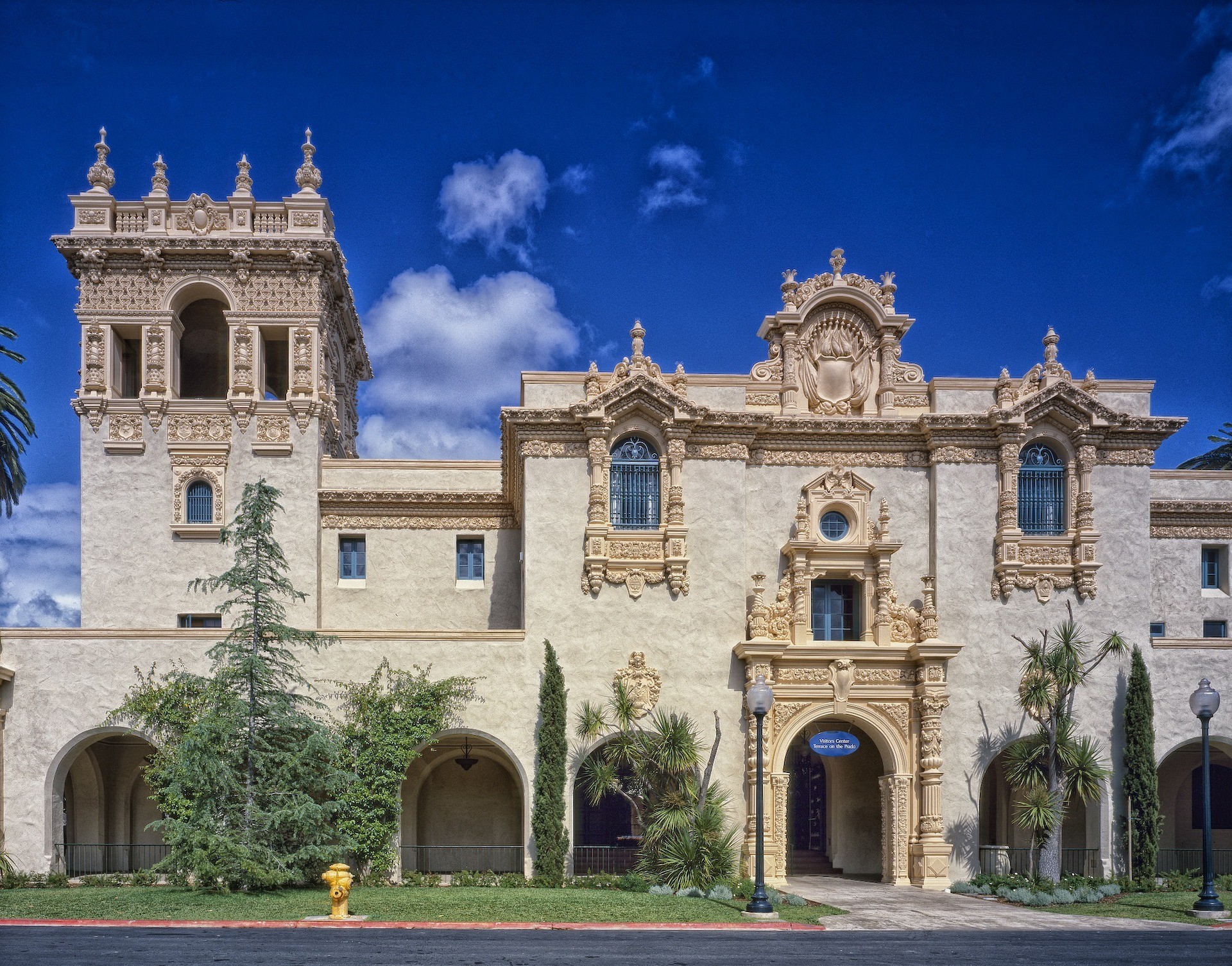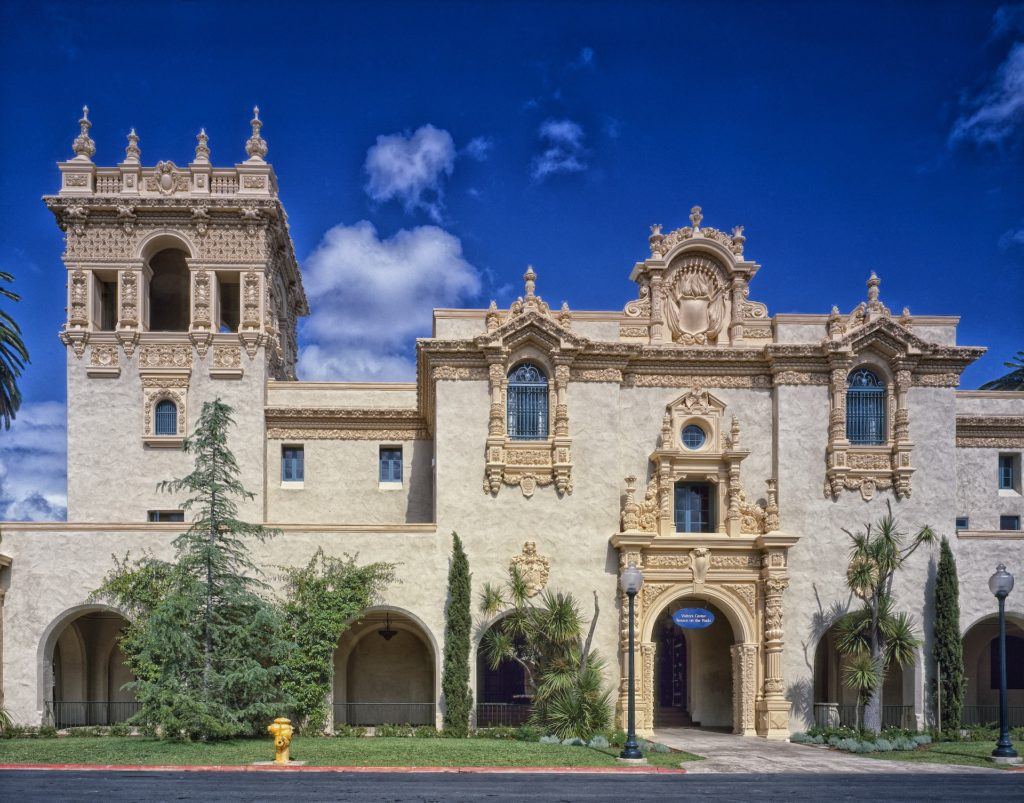 From Newport, cruise south 90 more miles to San Diego. Start your stay here by wandering through Balboa Park's gardens and museums, like the Japanese Friendship Garden. Bike through Mission Bay Park and stroll down the Mission Beach Boardwalk, or take a surf lesson and catch a wave. Head to nearby La Jolla Cove to see a spectacular sunset over a gorgeous stretch of coastline, then take a trolley to the bustling Gaslamp Quarter to enjoy its restaurants, nightlife, and Victorian architecture. Foodies will love the Liberty Public Market, full of artisan cuisine and beverages, and even some boutiques and jewelry shops. Be sure to check out Little Italy, too, with its countless patio cafés, shops, and art galleries.
Stay: Relax at Mission Bay's beachfront Bahia Resort Hotel or make the chic Kimpton Hotel Palomar in downtown's Gaslamp Quarter your home base for a day or two. If you want to camp, try Campland on the Bay.
Slab City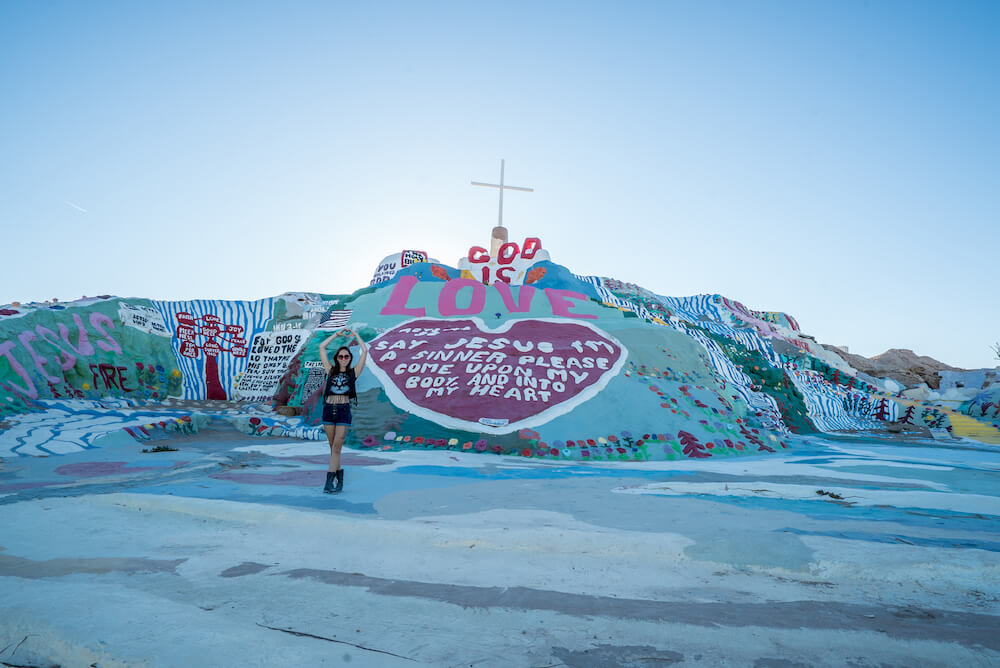 150 miles northeast of San Diego is Slab City. Also known as "the last free place in America," Slab City is home to a community of 150 people living "off the grid." This is also the location of the famous Salvation Mountain art installation, created by Leonard Knight. Knight was a U.S. Army veteran who became a Christian mid-life, devoting himself to creating this massive, colorful site of devotion primarily using clay and paint. Spend a day checking out both sites.
Stay: Obviously, hotels aren't in abundance on this one, as you're visiting a squatter community in the middle of the desert. However, if you don't want to camp in your car, you can backtrack ten miles to the Calipatria Inn and Suites. Or, just keep going after a pit stop in Slab City and spend the night at the next destination on your itinerary.
Open Deserts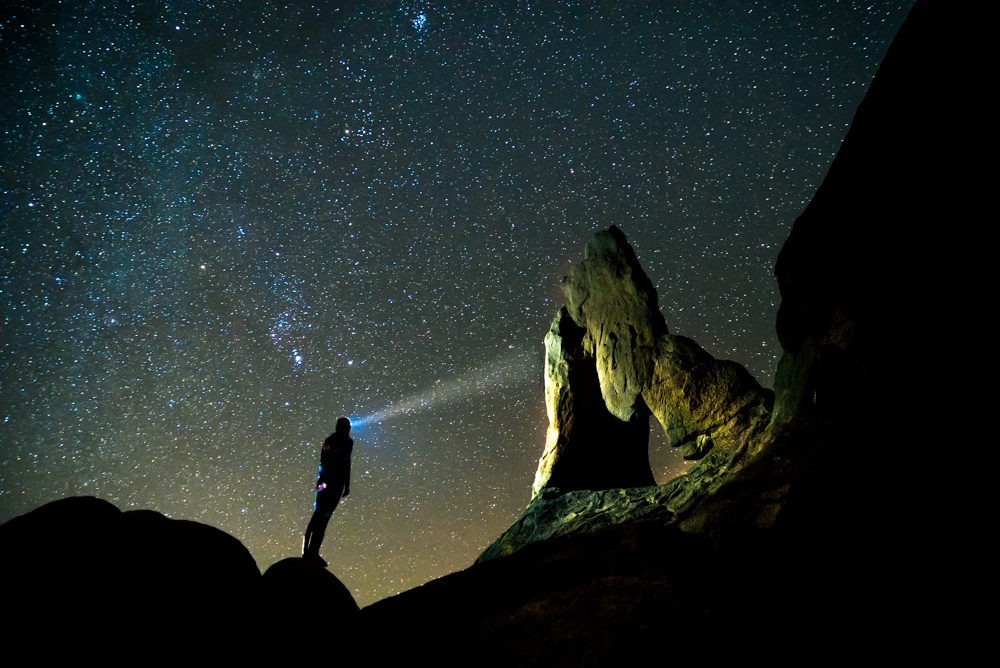 Next up: the open California deserts — that is, if it's not summer. Temperatures can get dangerously high in the hotter months, so be sure to keep in mind the time of year you'll be visiting!
From Slab City, drive 100 miles around the Salton Sea to reach your first stop, Joshua Tree National Park. Continue on northeast to Mojave National Preserve (both Joshua Tree and the preserve make up the Mojave Trails National Monument), then onto Death Valley National Park. From Death Valley, drive straight west to the Alabama Hills. (If you want to hit Anza-Borrego Desert State Park, do that on your way to Slab City, as you'll be driving right past it from San Diego.)
Stay: All of these spots have abundant camping (check out this post about camping in Death Valley), but if that isn't your style, stay at the 29 Palms Inn at Joshua Tree, The Oasis at Death Valley, or the Best Western Plus Frontier Motel at Alabama Hills.
Mammoth Mountain
After all those deserts, opt for a change in scenery by heading northwest up the Eastern Sierras to Mammoth Lakes, home to Mammoth Mountain. If you visit Mammoth Lakes in the winter, snowboard and ski until your heart is content. Other times of year, enjoy water activities like boating, paddle boarding, and kayaking on the lake; do some sightseeing to check out the nearby Devils Postpile National Monument and hundred-foot-tall Rainbow Falls; and take advantage of miles of hiking and biking trails. No matter what time of year, the scenery here is unbeatable.
Stay: In the warmer months, camp at Twin Lakes Campground, and in the winter, stay at Juniper Springs near the ski resort.
Yosemite
Drive an hour northwest to Yosemite, a place John Muir once called, "the grandest of all the special temples of nature." The park is an amazing destination all year long, as each season brings its own unique experiences. Summer hosts the Yosemite Music Festival each July, for example, while winter means amazing hikes. The park is magical in fall and spring when it's at its most colorful, too! At any time of year, visitors can enjoy the breathtaking views of sites like Bridalveil Fall, Half Dome, and El Capitan (all of which are visible from Tunnel View, a panoramic lookout point).
A few other cool activities (there are far too many to list them all) include stargazing at Glacier Point, kayaking on Tenaya Lake, and hiking to the top of Vernal Fall. Maybe even stop by the Ansel Adams Gallery to check out some of Adams' famous black and white photos of the park.
Reaching Yosemite is easier in the summer months, because come winter, the Tioga Pass is closed. If visiting then, reverse this stop and Lake Tahoe.
Stay: Yosemite has thirteen campgrounds to choose from! If you prefer something a little more comfortable, check out the rustic and charming Narrow Gauge Inn.
Lake Tahoe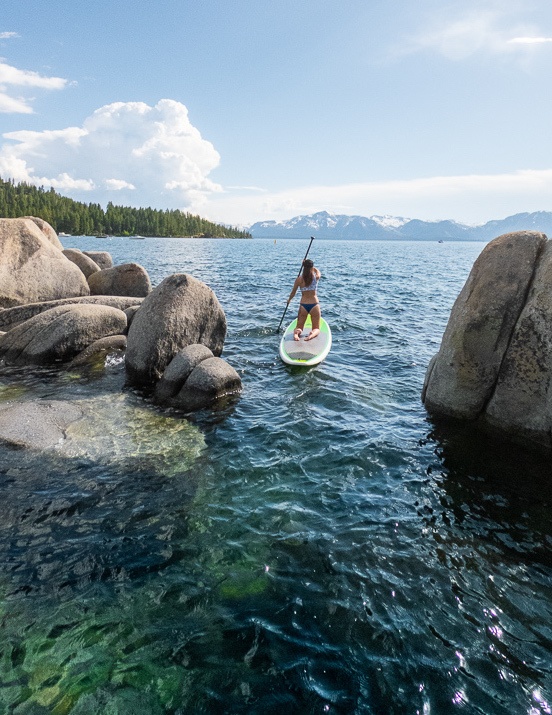 Cruise 125 miles north to Lake Tahoe, the biggest alpine lake in North America, which sits on the California-Nevada border. The huge lake stretches across 22 miles, so the area is divided into North Lake and South Lake. (North Lake is known for a quieter, more locals-focused environment, while South Lake is more popular for tourism). The coolest thing about Tahoe is that it's where you'll find both lakeside beaches and ski resorts all in the same place.
This means that Tahoe is great any time of year, as warmer weather guarantees water activities like stand-up paddle boarding, while colder weather means skiing and snowboarding! Biking is huge in Tahoe, too; you'll find miles of both mountain biking trails and paved bike paths for casually cruising around. Tahoe also hosts lots of entertainers and festivals, so catching a cool event is always a possibility. Before you head out of town, be sure to follow the 72-mile "Most Beautiful Drive" around the lake.
Stay: Camping is abundant all the way around the lake, but some good campsites in South Lake are Camp Shelly and Eagle Point Campground. If you'd prefer to stay in a hotel, check out Hotel Azure or the Lake Tahoe Resort Hotel!
From here you'll make the choice to either visit Sequoia and Kings Canyon National Parks, on the western side of the Sierra Mountains, or drive the famous Pacific Coast Highway, which is where this itinerary continues.
Humboldt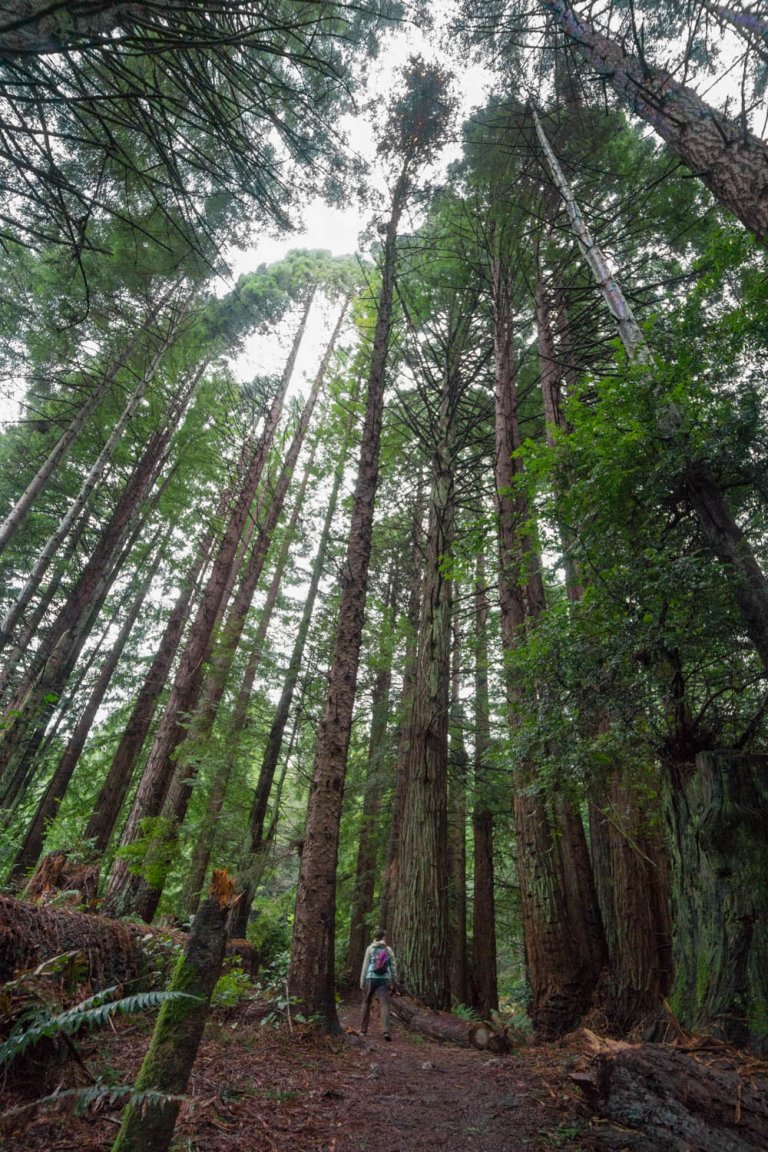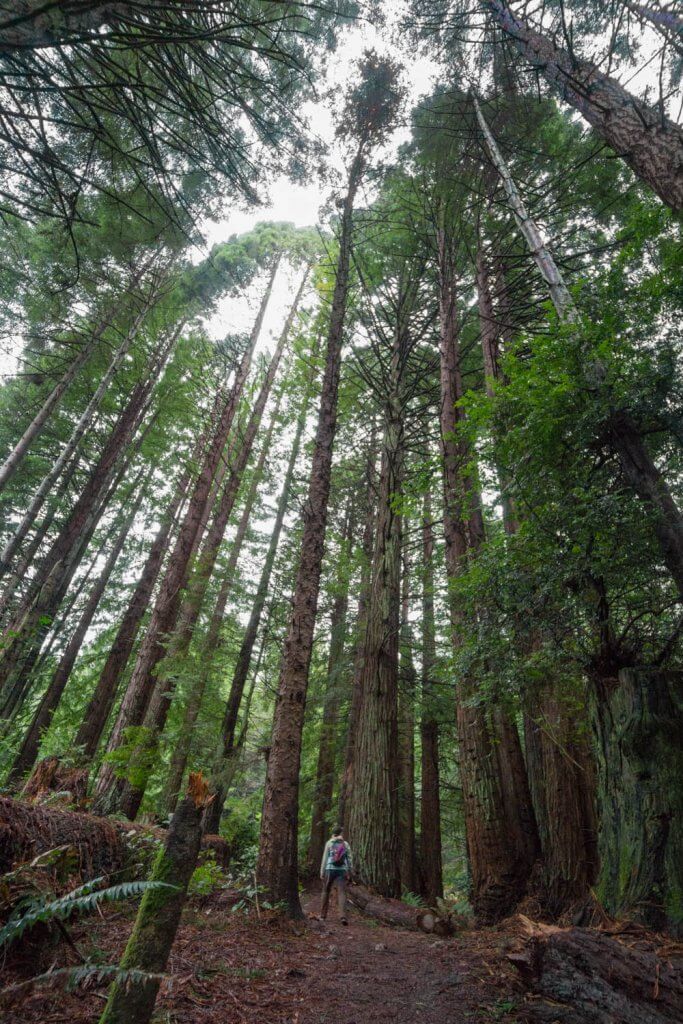 From Tahoe, cross over northwest and cut 400 miles across the state to Humboldt via the Desolation Wilderness, a federally protected wilderness area covering more than 60,000 acres. (You'll also pass Mount Shasta!) Once you've arrived at the Lost Coast, hang out for a while on an empty stretch of beach (of which there are many).
Then, spend some time exploring Redwood National and State Parks: take a scenic drive (Howland Hill Road, Coastal Drive, and Newton B. Drury Scenic Parkway are all great options). Watch wildlife, go for a hike, and even look for whales at any of the coastal overlooks along the park's 40-mile stretch of coastline – and be sure to look for Hyperion, the biggest living tree on the planet! Catch a sunset at Moonstone Beach, where big rocks rising up out of the ground make for some cool photos!
Stay: Stay at one of the area's charming B&Bs, like the Shaw House Inn or the Victorian Inn. Or, camp among the towering redwoods at Humboldt Redwoods State Park.
Fort Bragg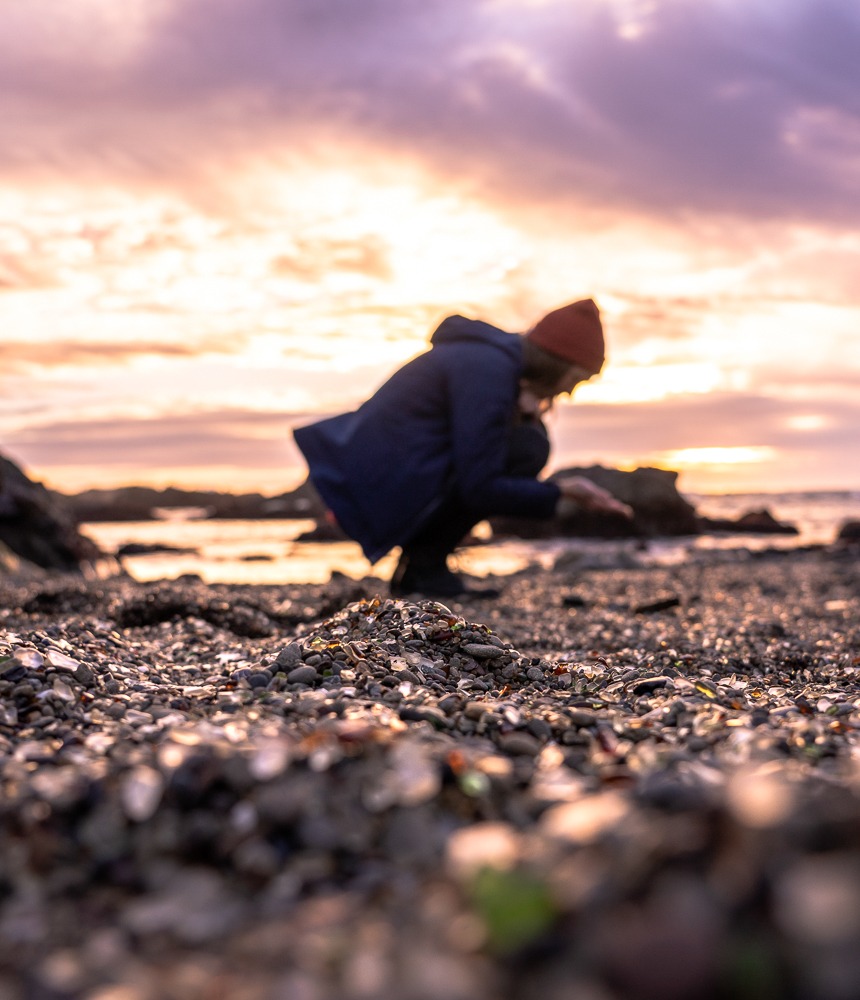 Drive 150 miles back down south to Fort Bragg on the Mendocino Coast. Here, you can search for colorful sea glass at the aptly named Glass Beach, watch birds and seals at MacKerricher State Park, and take a kayak out on the harbor. Enjoy expansive views and empty beaches with bright blue waters, and head to the Mendocino Coast Botanical Gardens (also known as Garden by the Sea) to view gorgeous regional flora and fauna.
Fort Bragg isn't just known for its landscapes, though. Downtown is home to a vibrant arts scene, visible through a mural walk and countless art galleries. You'll find plenty of unique history here, too. In fact, there are seven museums in town, including a museum of tattoo culture! Be sure to take a ride on the historic Skunk Train, an old railroad line dating back to 1885 which runs through the tall redwoods.
Stay: Spend a night or two at The Inn at Newport Ranch, a quaint, quiet little spot nestled amongst the fog. If you want to camp, MacKerricher is a great spot.
San Francisco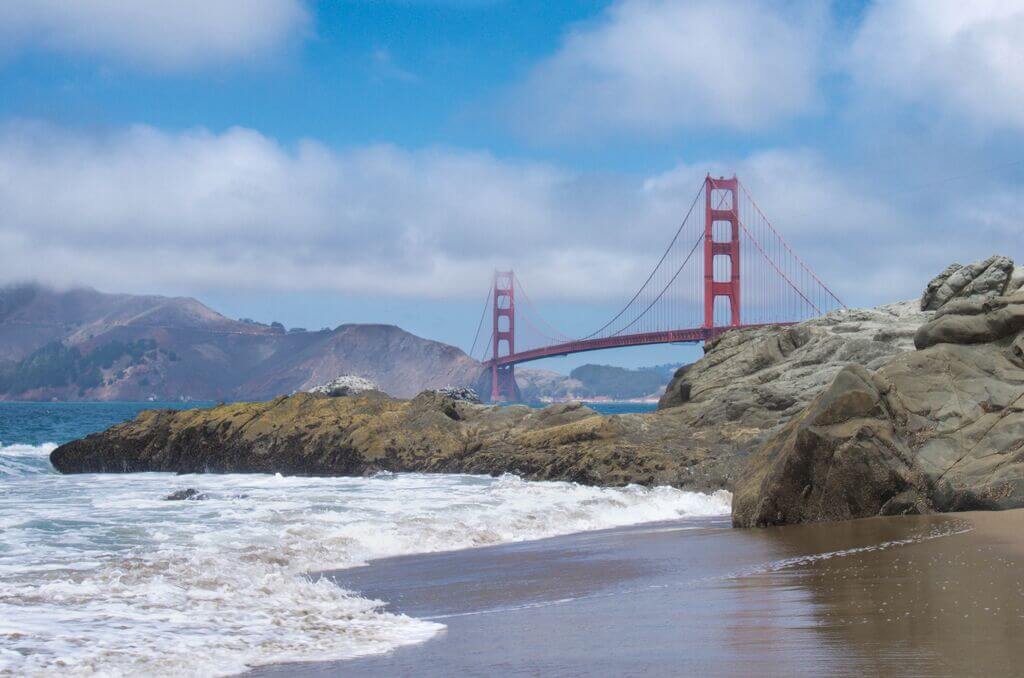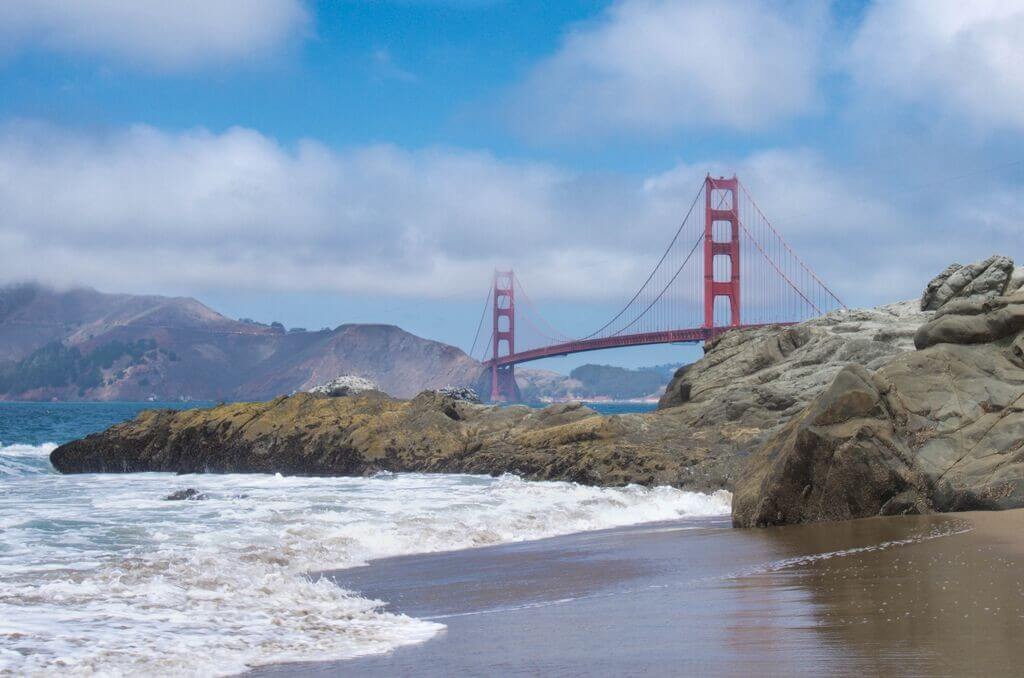 Follow the coastline south for about three hours to reach San Francisco. Some of the best things to explore here are the de Young Museum, Golden Gate Park, and the hippy Haight-Ashbury neighborhood. Check out twisty Lombard Street, then shop around Union Square in the heart of the city. Explore some of the 1,500 acres of the Presidio, or visit Coit Tower in the Telegraph Hill neighborhood, which offers panoramic views of the city.
Alcatraz is also a unique attraction, the likes of which you won't find anywhere else. Certain times of year are especially fun in the City by the Bay: August brings the Outside Lands Music and Arts Festival, late January and February host the SF Indie Fest (an independent film festival), and the Northern California Cherry Blossom Festival takes place in Japantown every April.
Stay: Stay at the Palihotel San Francisco in Union Square or the quaint and historic Nob Hill Inn.
Big Sur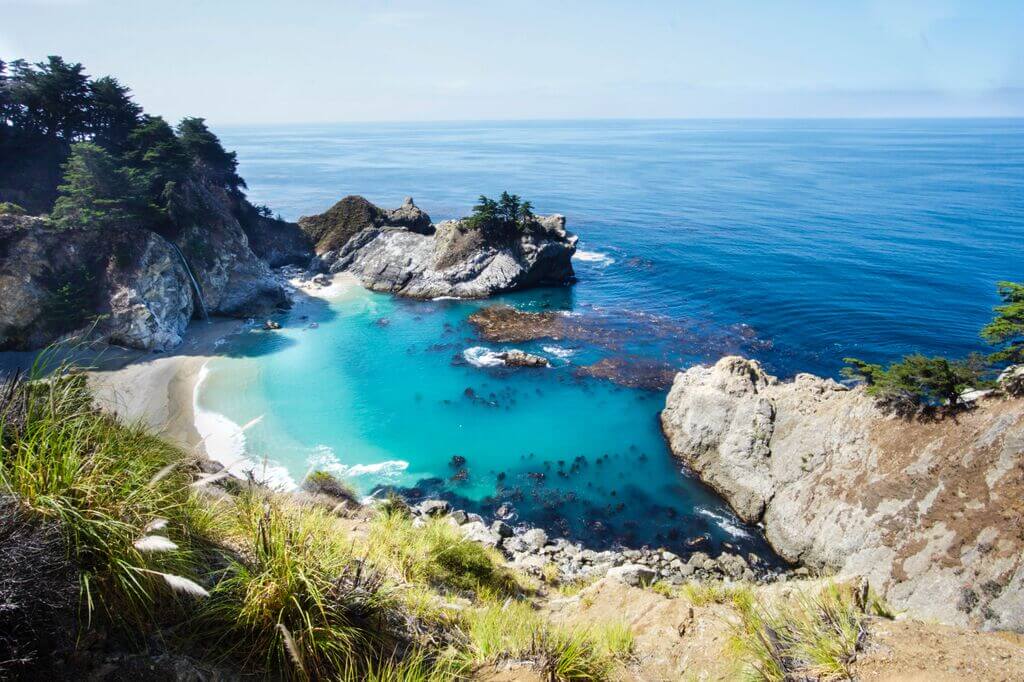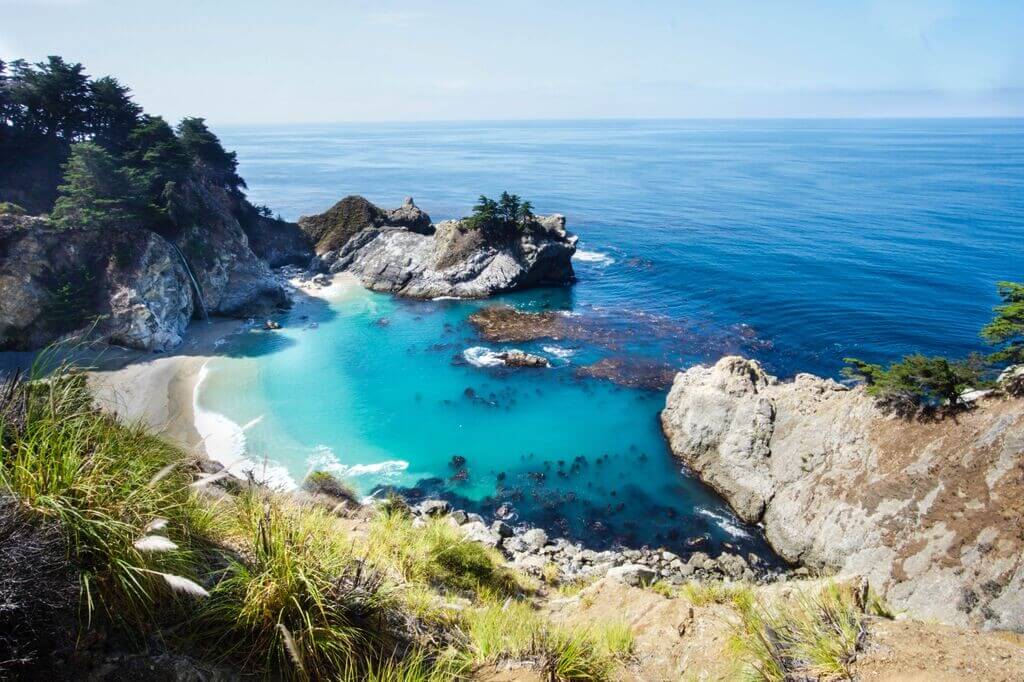 Cruise down the PCH 150 miles to reach Big Sur, which is perhaps one of the most beautiful locations in the entire state of California. Big Sur is special because it is north enough that the redwoods grow in abundance, yet still south enough that it sees better weather (warmer temperatures and less fog) than other locations of its kind. Waterfalls and cliffs, five state parks, two state reserves, and Los Padres National Forest make Big Sur a must-see.
Julia Pfeiffer Burns State Park and Pfeiffer Beach, with its purple-tinted sand, tide pools, and Keyhole Arch, are great places to start exploring. Visit McWay Falls, look for sand dollars at Sand Dollar Beach, go whale watching from one of the cliff-top lookouts, and be sure to drive across the picturesque Bixby Bridge, which stretches high above the coastline.
Stay: Camp along the river at the Fernwood Resort, where you can choose from traditional camping, cabins, and "glamping." (This campsite also connects to countless beach, forest, and river hiking trails.) Ventana is also an awesome option for camping. Or, if camping isn't your thing, check out the historic Deetjen's Big Sur Inn. Continue heading south, stopping at famous beaches like San Louis Obispo and Pismo Beach on the way.
Santa Barbara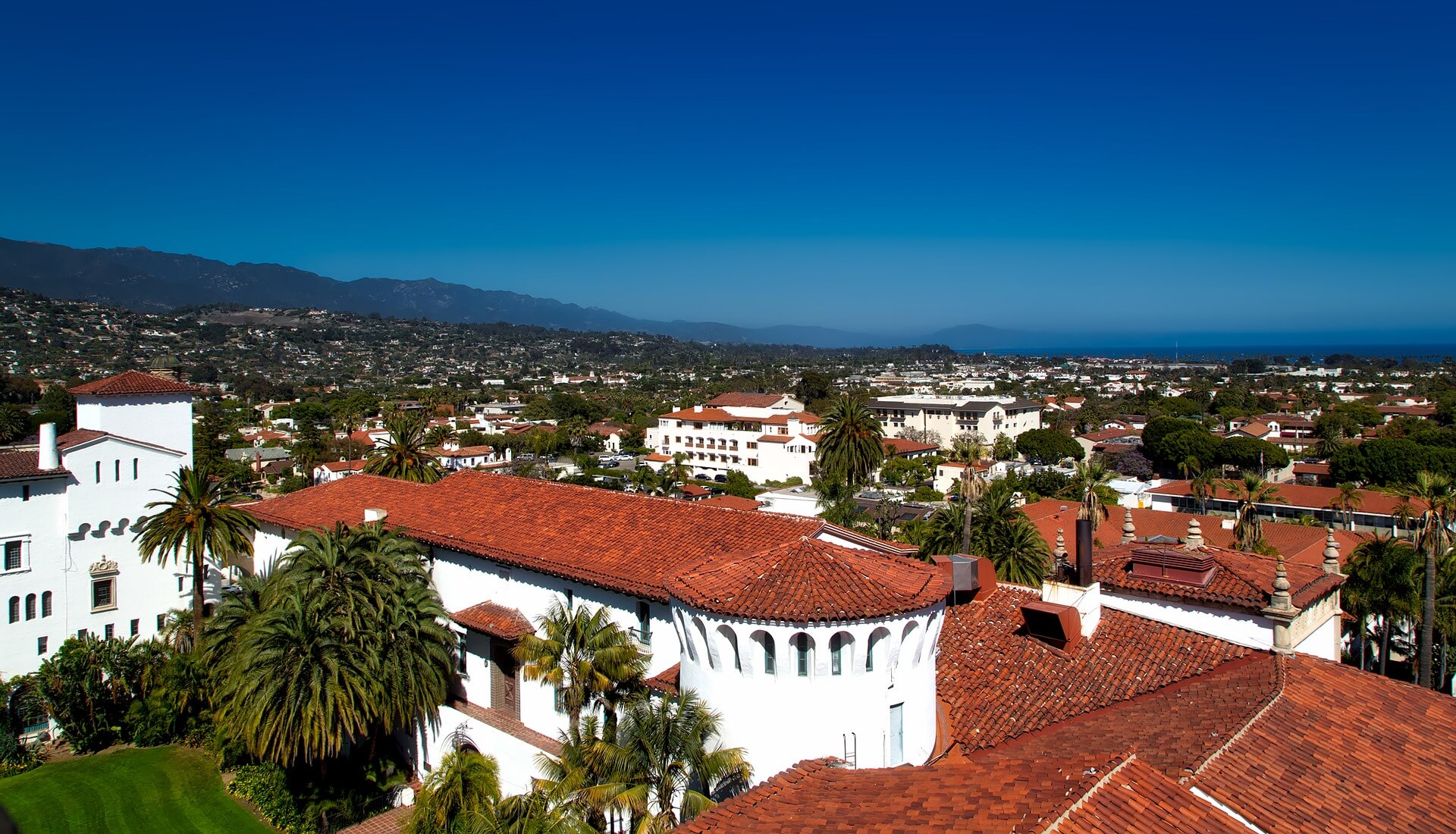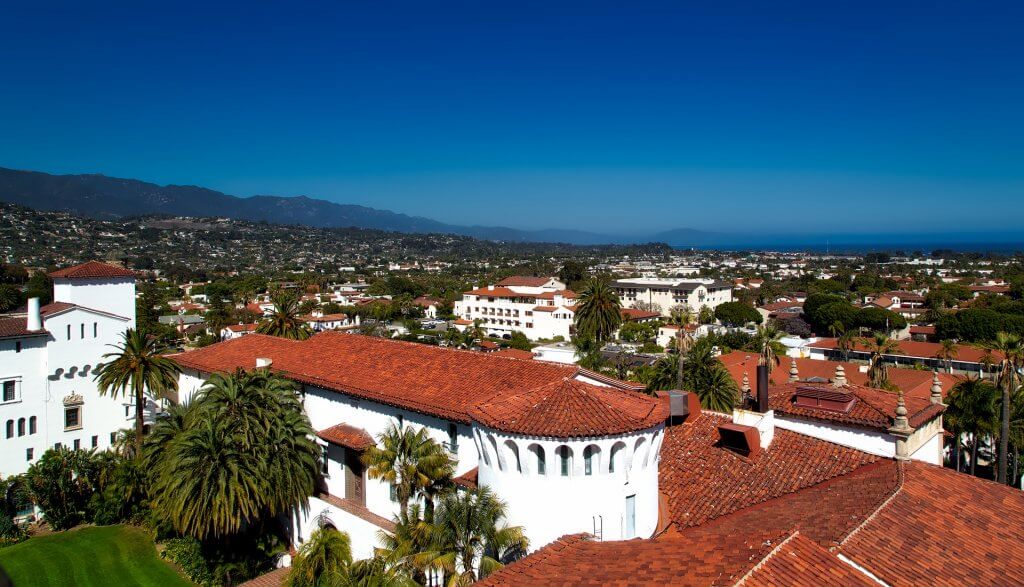 Another 200 miles down the coast gets you to sunny Santa Barbara, also known as the American Riviera. Santa Barbara is my favorite city thanks to its size (not too big, not too small), its perpetual spring weather (75 degrees and sunny a majority of the time), its beaches (abundant, clean, and beautiful) and its people (always friendly).
Some of the best things to do include exploring the cool Funk Zone neighborhood, renting a bike to cruise State Street and the waterfront, hiking up in the mountains (try 7 Falls or Lizard's Mouth), or lounging on one of the sandy beaches. Or, head to the top of the bell tower of the Santa Barbara Courthouse, where you'll have gorgeous views of the whole city in all directions, or visit the historic Old Mission Santa Barbara. Spend an afternoon surfing or paddle boarding, then watch a vibrant sunset from the hilltops at Knapp's Castle.
Stay: El Capitan, where you'll likely see dolphins just off the coast, is a great camping spot in Santa Barbara. Or, try a cool hotel downtown like the Wayfarer and Hotel Santa Barbara.
End: Back in L.A.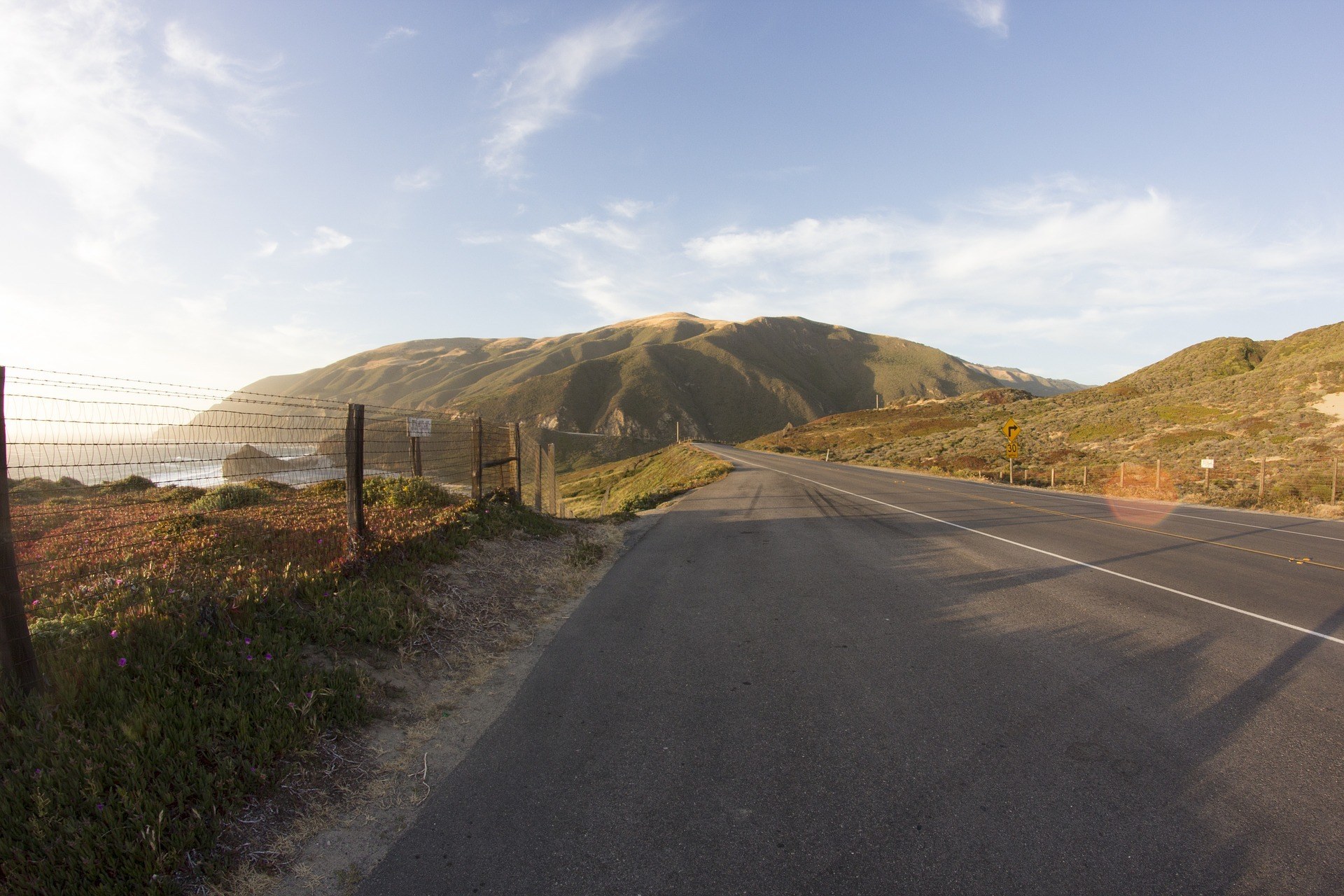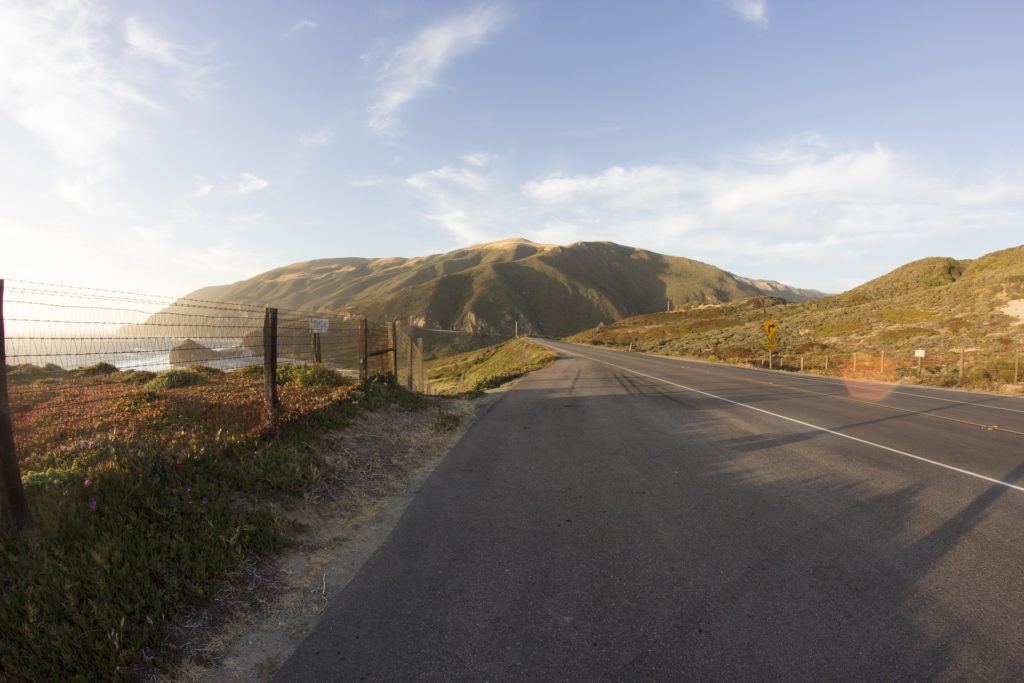 You did it! You made your way around the whole state! After completing the last leg of 100 miles back down the coast to L.A., you will have trekked nearly 2,000 miles around California.
If you're shorter on time:
Obviously, this is a pretty hefty itinerary which could take anywhere from two weeks to a month, depending on how long you stay in each location. If you can't swing that kind of time commitment, eliminate the PCH portion and just flip the itinerary! Start from Lake Tahoe or Yosemite and work your way back down south. Here's how to do it:
After Yosemite, hit Mammoth Mountain.
If you want to add in a couple more destinations, stop at the nearby Kings Canyon and Sequoia National Parks!
Head east to the Alabama Hills.
If you want to visit a few more deserts, the quickest one to get to geographically would be Death Valley (directly east of Alabama Hills) and Mojave (southeast of Death Valley). Maybe even throw in Joshua Tree, time permitting.
After your last desert, end in Los Angeles! From Mojave, L.A. is 215 miles southwest; from Joshua Tree, it's 130 miles directly west.
Pin me for later: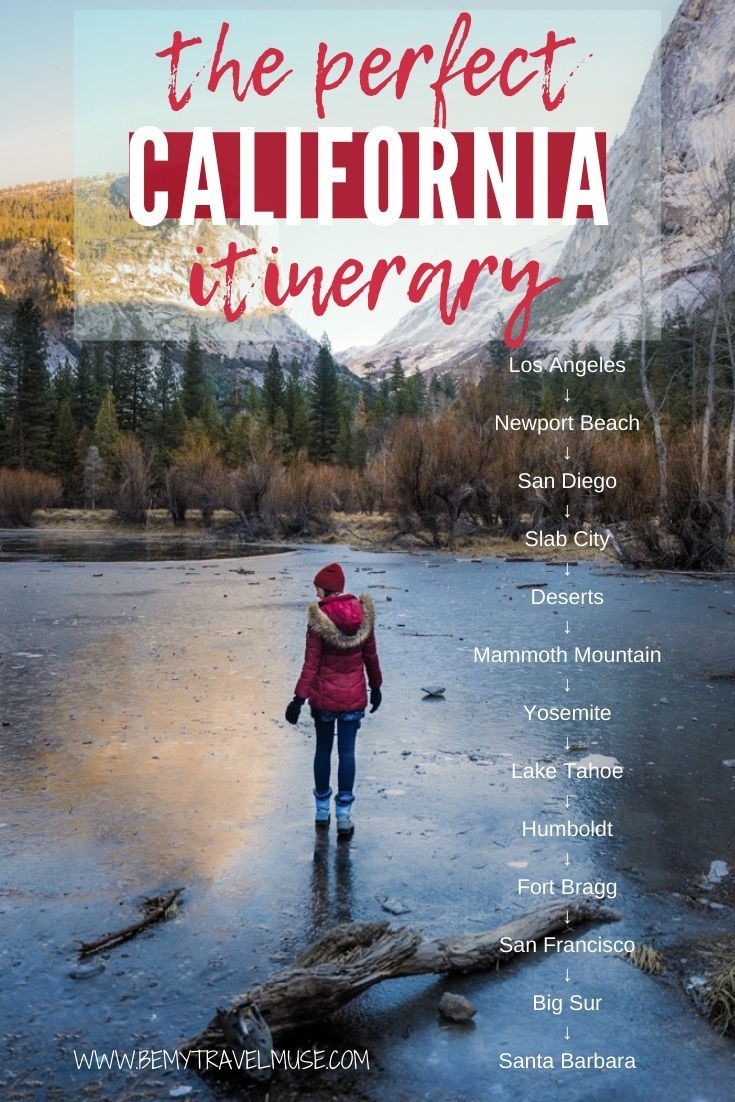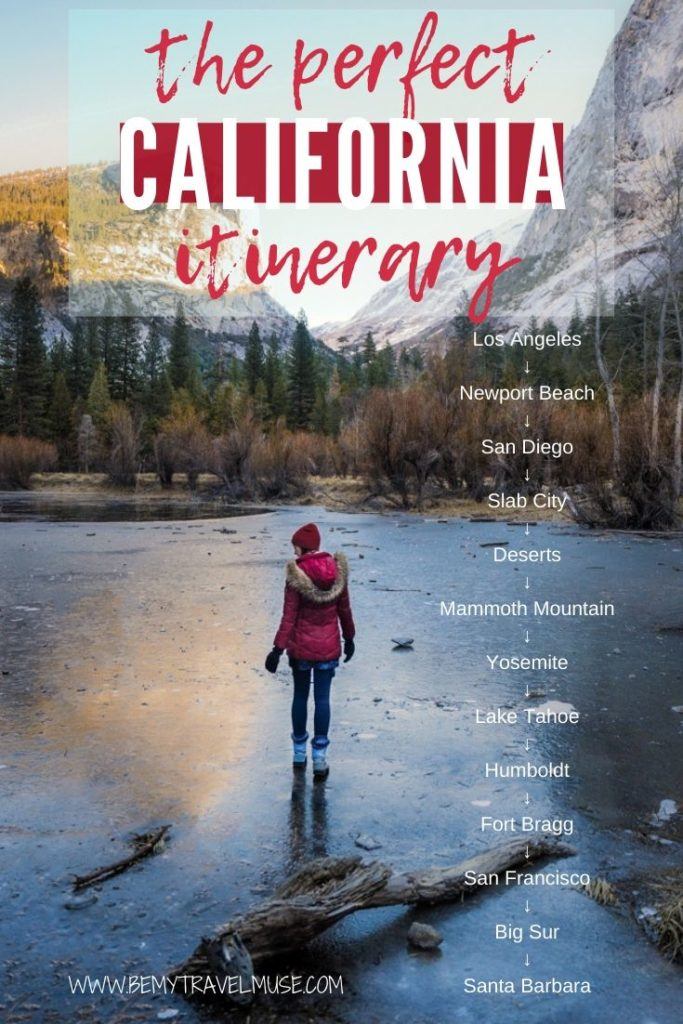 You could also make more of a loop by visiting all the deserts, hitting Slab City, stopping in San Diego, driving north to Newport Beach, and finally ending in L.A. The best thing about this itinerary is that it is completely customizable!
I hope you love my home state as much as I do. There's truly nowhere in the world like California.
Read Next: