Dreaming of a winter wonderland, a secluded cabin for two, or a place to share with friends?
When the time is right and you're heading to my neck of the woods, here are nine amazing Airbnbs in Lake Tahoe to consider whether you're solo, a couple, looking to isolate away from everyone and everything, or are planning for a future friend getaway.
Pin me for later: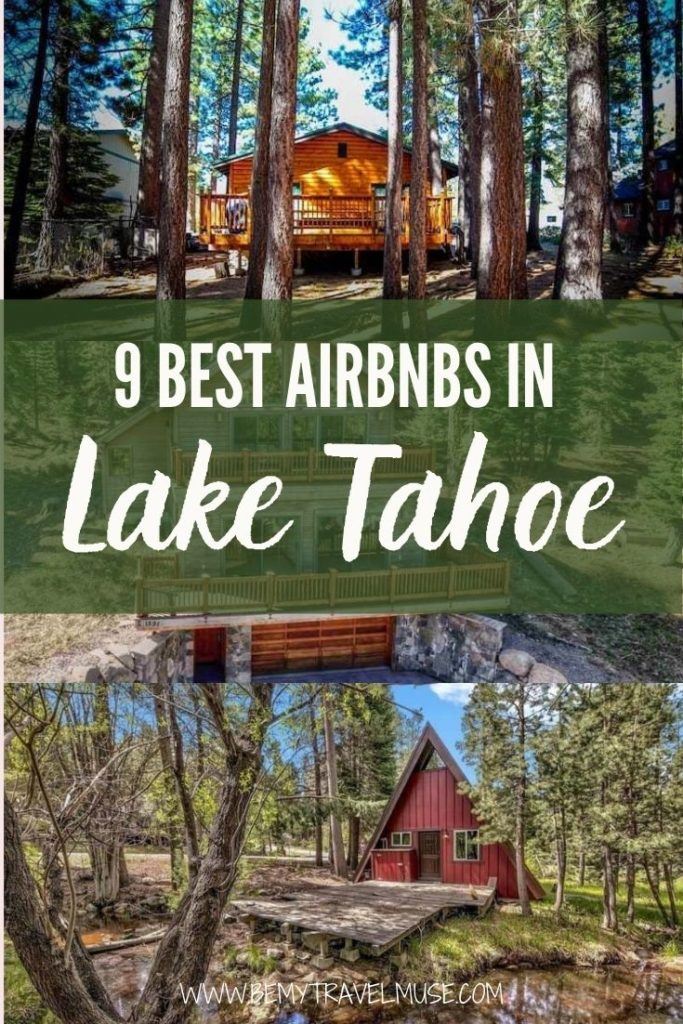 With so many different ways to experience Lake Tahoe throughout the summer and winter, finding the perfect Airbnb is essential to getting your trip off on the right foot. And as you can see, stays in lake Tahoe come in all shapes and sizes. For every traveler wanting to experience Lake Tahoe in their own unique way, there are plenty of stays to choose from.
Is there a place you'd like to stay in Lake Tahoe? Let me know!