In my annual reader survey I included a new optional section this year – one where you could ask me anything that you were curious about. To my delight almost everyone who filled out the survey asked a question, or four, so I decided it made sense to finally write a FAQ post. It deals with everything from emotional times to my (very) personal finances and business plans, and my thoughts on settling down.
Grab some coffee and a bagel because this one's a long one!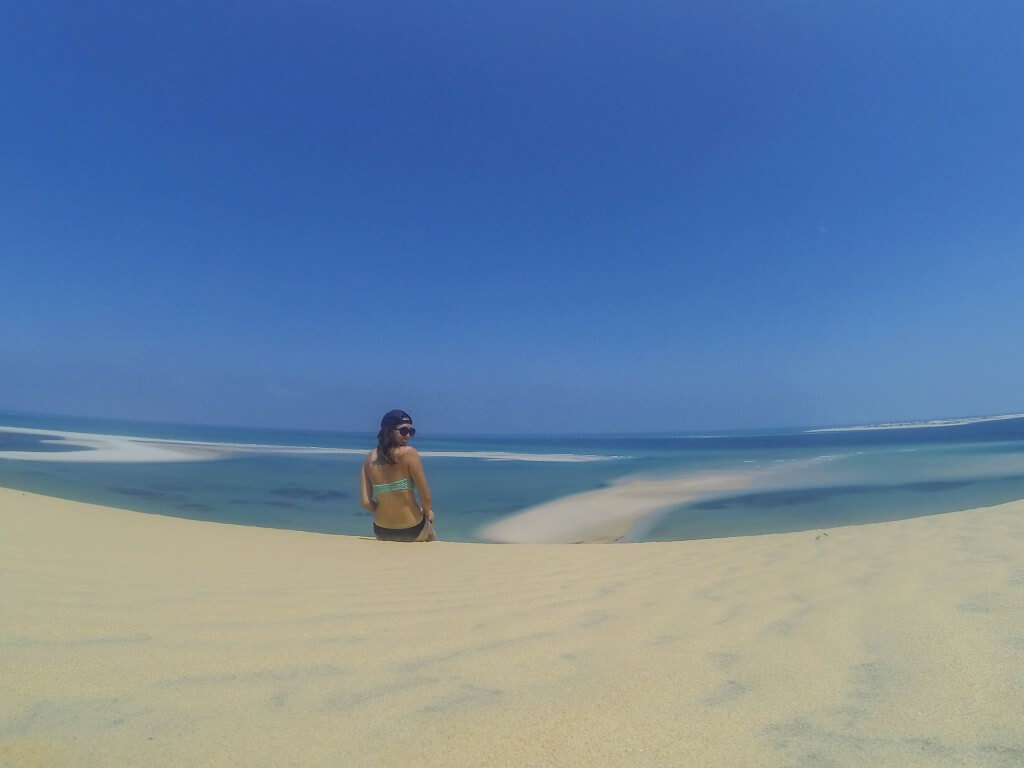 On Travel Itself
1. "In terms of travel, what do you hope to have achieved/seen in ten years time?"
I really want to check out Brazil's natural areas. I've felt a really strong pull to go there for a while now and I think that'll be a long trip. I'm also keen on returning to China, living in Taiwan again to really get fluent in Mandarin, taking a jeep through Southern Africa, and sailing a boat around the South Pacific for a few months. I'd love to camp all through New Zealand and do tons more hiking. I want to pick up loads of new skills. Ten years is a while!
2. "What are your thoughts on visiting the same place twice?"
I'd suggest going into it fully expecting that it will be different from when you were last there, but don't let the fear that it may have changed hold you back if you really want to return. I've been back to Pai twice and South Africa once, and I will probably always love those places.
3. "Are there any countries that you'd be afraid to travel to?"
India freaks me out. I do want to go, but I keep putting it off.
4. "Do you ever doubt yourself? Do you ever reach a point of 'what am I doing?'"
Absolutely. All the time.
5. "Who's the best person you've met whilst travelling?"
6. "Which country/trip made the most significant impact on your life today and why?"
Probably the first one I took by myself to Taiwan when I was 21 as a language student. It was really hard for me at first. I was so stressed out dealing with everything on my own – finding a place to live, opening a bank account, even just grocery shopping – that I wanted to come home early. My mom talked me off the ledge and urged me to stick it out for at least three months, and in the end I stayed for eight. I became so much more confident in myself as a result, and it opened up my eyes to other ways of living. I never got over my love for Asia after that. I firmly believe it's the reason why I travel now. Had I never gone, I probably wouldn't be doing this today.
7. "What are your favorite travel planning websites?"
For flights, I love Google Flights, kayak.com/explore, and Southwest for domestic flights within the US.
For getting from point A to B, I love Rome2rio and Wikitravel. In Southeast Asia, I find Travelfish is often helpful.
For destination-specific advice, I usually Google the destination plus the phrase "travel blog" and see who has written about it. I like blogs that are really in-depth, offer a lot of useful information, and who don't do a lot of hand-held tour stuff.
8. "What are your favorite blogs right now?"
waitbutwhy.com for when I want to get really engrossed in a complex topic
thebloggess when I just want to laugh
The Everywhereist for when I want to laugh but also read something travel-related
I always enjoy the thoughtful posts by LegalNomads
Zen Pencils is my favorite for a pick-me-up
I can get lost for hours on BuzzFeed, so I try to reserve that for when I have a lot of down time, which lately is almost never
9. "Do you ever feel like you need to be a representative for your country on the road, even if you don't want to be?"
I feel responsible for being a good tourist. I treat the local people with respect and try to learn some of their language. I find if I treat people the way I want to be treated, I have a much better time and at least don't fit the "ugly American" mold. As for politics, if a fellow traveler tries to talk about American politics with me in an aggressive way, I just end the debate before it begins and say, "I don't talk politics." We all know that conversation will have no winners.
10. "Do you plan to go back to Southeast Asia?"
Yes, definitely. It's where this whole adventure began, and it is definitely in my plans for the near future.
11. "Does the world feel bigger or smaller to you after so many years of traveling?"
Both at the same time. My list of places I want to visit gets longer, but I realize that we're all more interconnected as human beings than I think most people who haven't traveled realize.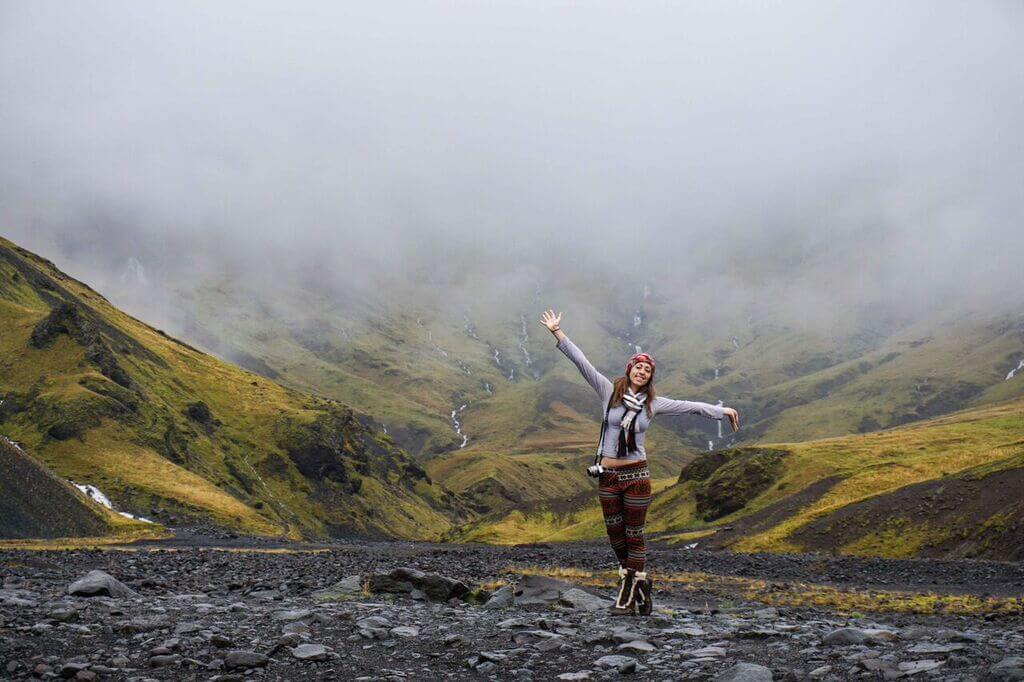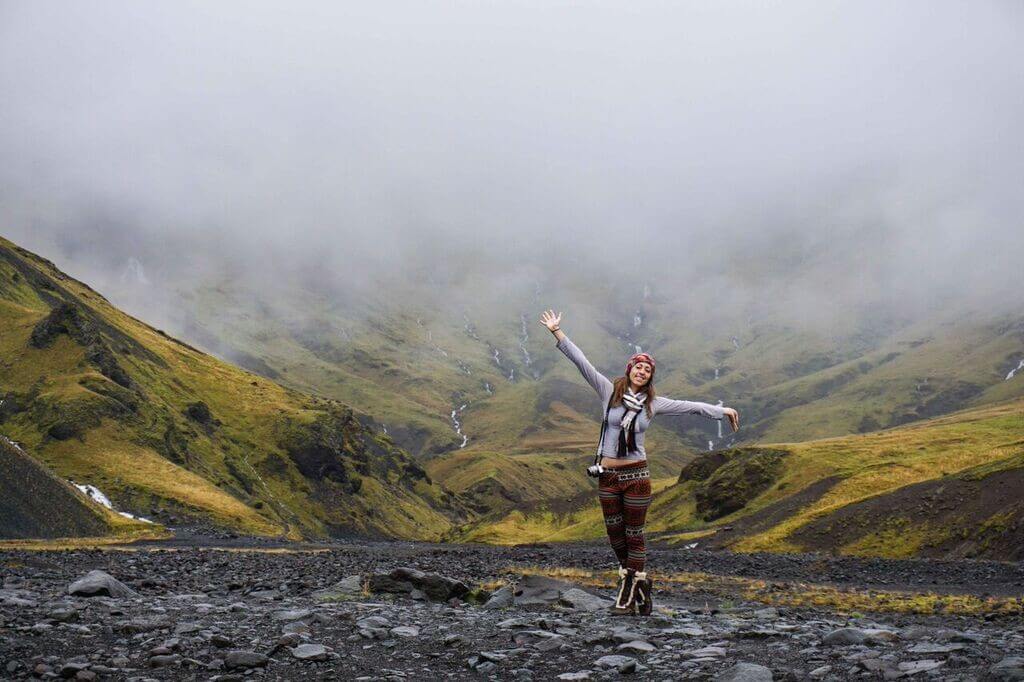 On Solo Travel
12. "Do you notice female inequality when you travel solo? Do you get the same treatment and opportunities as male travellers?"
I definitely notice in a lot of countries I visit that women don't have the same rights as men. I don't enjoy having to cover up and sweat due to modesty beliefs in some countries while the guys get to wear tank tops and shorts. Yet while it sometimes feels unfair, there are benefits too. I find that as a solo female traveler, locals take care of me more, and I am shown a lot of kindness by people because they're concerned for me being alone, even though they don't need to be!
13. "How often does loneliness get to you?"
It hits at the strangest and most random times. Sometimes I'm all alone for too long, and sometimes I'm in a crowded room, but it feels like the loneliest place in the world. Traveling lows can be pretty low, but the highs are equally high, and I find that overall I spend more time surrounded by good people than by myself.
14. "Do you return home much? Do you miss your friends and family?"
I miss them a lot. For the first two years that I was traveling, I came home once per year over the summer, but over the past year and a half, I've gone back four times. I don't like missing the holidays, and I have a baby niece now who I want to see as much as possible. I'm always humbled by how amazing my friends are and, though I'm absent so much, they put a lot of effort into seeing me.
15. "What is something that you know now about traveling that you wish you knew before you started?" 
That there is no such thing as an ideal lifestyle, and everything has its pitfalls. Sometimes, traveling sucks and even though it seems glamorous, it's still life with good days and bad days. Everything operates on the law of diminishing returns, except for passion fruit. I would never get tired of that.
16. "Have you ever been in a scary situation while traveling (ex. personal safety)? And if so, how did you handle it?" 
I was groped in the dark in Nepal just a few days after arriving there and it really freaked me out. I went to the police but they didn't care. I didn't have anyone around who I could talk to, so I went on Be My Travel Muse's Facebook page and posted about what happened. Some people encouraged me to leave, but I'd planned a month in Nepal and by the next morning I felt alright again. I ended up staying and trekking the Annapurna Circuit and even attending a coconut brawl. I came to love Nepal and I'm glad I didn't miss out by leaving early.
17. "Do you ever get sick of traveling?"
Honestly, I am a little sick of it right now. I have a lot planned for the two months ahead of me, but I have found myself just wishing to be back in Europe (my 'home' at the moment). It's not that I'm not grateful, it's just that I'm exhausted. That'll change after I'm in one place for a month, though. Then I'll find myself aching for the next adventure. The grass is always greener, eh?
18. "How do you reconcile multiple things you want that pull you in conflicting directions?"
All I can do is make a decision and confidently follow it through. It would be worse to get stuck in the land of 'what ifs.'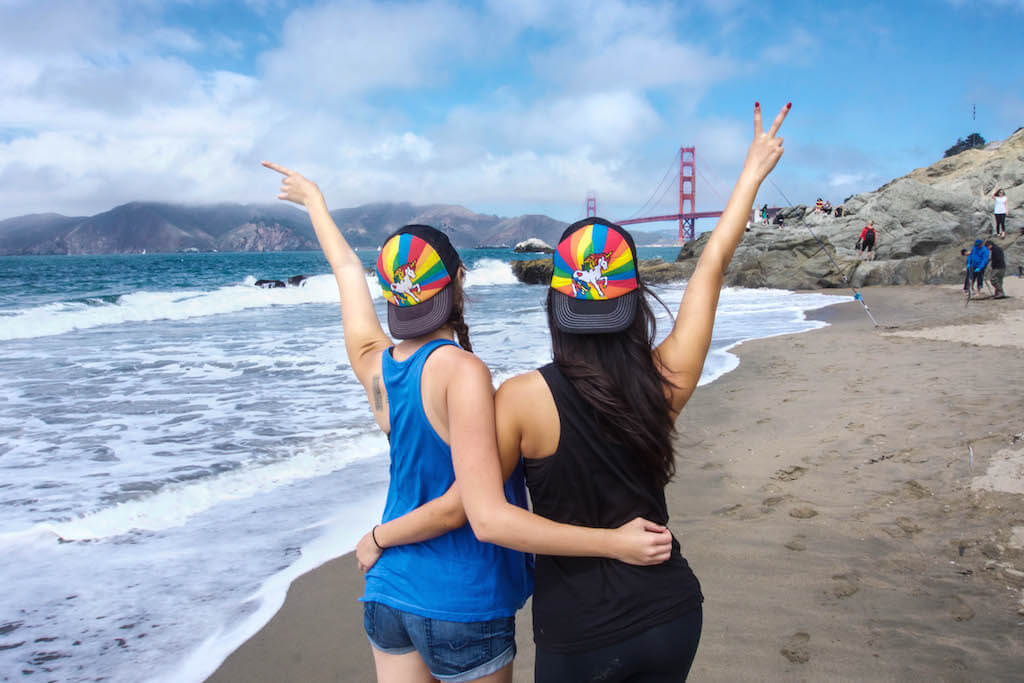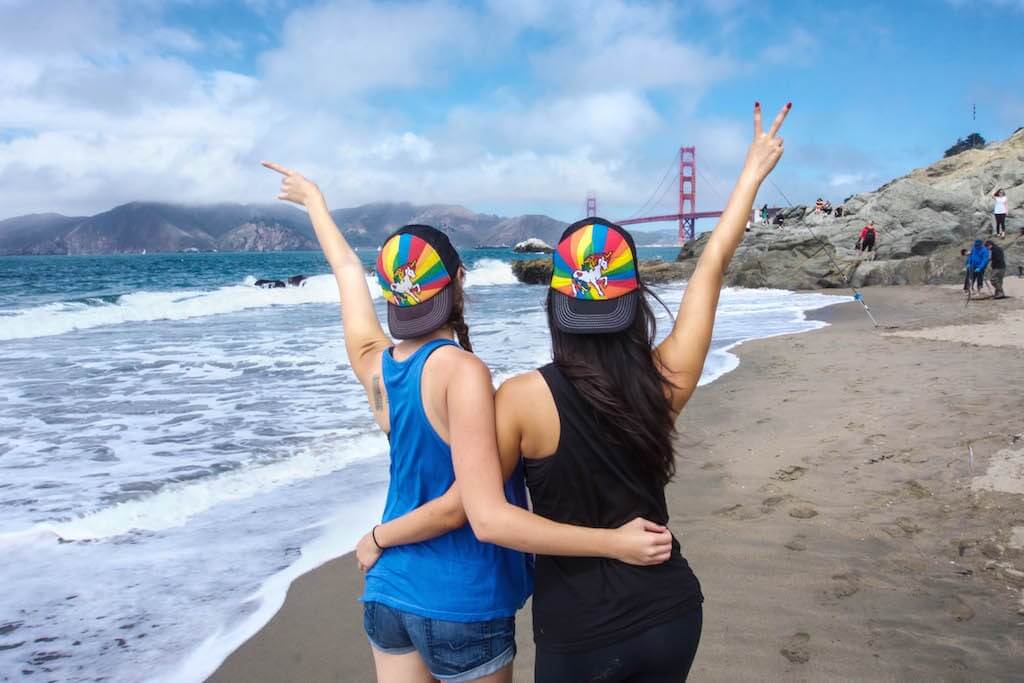 On the Blog as a Business
19. "How do you finance your travels?"
Each year it's different, but it had been a combination of $20k in savings from my old finance job, selling my car, and taking on some freelance roles to finance the second year, and now, it's mostly from affiliate link sales, book sales, a few freelance roles, and dedicated brand and destination partnerships.
20. "On average, how many hours do you work per week?"  
It's hard to draw the line between work and play. When I'm working on video projects like I did in Finland and Austria, all of the hours when I'm not sleeping are spent working. When I'm in California or Berlin and not on the road, I usually spend 14-16 hours per day, 7 days per week at my computer. It's what I have to do to make up for the times that I go off the grid, which is really often for my blog in particular. If you focus on Europe or more developed countries and luxury travel you're more likely to have an internet connection, but I tend to camp in the wilderness for weeks on end in Patagonia or spend a month in Mozambique where a connection is hard to come by. I have to binge work to make up for that.
21. "Is it hard to run a business from abroad?"
Yes. You have to be very diligent, and you need an internet connection, which as I pointed out above, isn't always easy or even possible to come by.
22. "Do you have any methods/advice for focusing on your writing, especially when writing your books? I have a hard time sitting long enough to get into the flow."
I cannot sleep or do anything else when I'm working on a book. I hate having unfinished projects, and they tend to consume me. It's probably not healthy, but I actually don't have problems getting into flow, but rather coming out of it. If you do have problems, however, I highly suggest reading the work of talented people whom you admire, even if, or especially if, it's in a different genre.
23. "If you had to pick one thing that took your blog to the next level of income earning, what would you say it is?"
Getting good mentors and working with people who really understand this path as a business.
24. "Now that you have more paid work, is it harder to visit places without feeling like you have to 'cover' them and are 'on the job', instead of just enjoying the traveling?"
Honestly, no, because unless I have a lot of control over the itinerary and creative process, I don't do press trips. I left my old job so that I could be my own boss and see the world, not to do a cookie-cutter tour.
As for whether I can just enjoy a place without feeling like I need to 'cover' it, I've always been a writer ever since I was young. I'm super right-brained and even before I had a blog I loved taking photos of my trips and writing about them in Facebook notes for my friends. This is how I enjoy my travels – by documenting them.
25. "How did you first get started with earning money from your blog, or what would you recommend to new bloggers as a first step toward earning money?" 
I would recommend NOT trying to make money as a brand new blogger. You'll sell out super early and kill your budding fan base. Build a meaningful readership first and then monetize. It's a much longer-term and more sustainable way to do it.
26. "How can you stay motivated when you aren't making any money from your blog?"
You have to love it. You have to be so into it that you'd do it even if nobody was reading it, which will likely be the case at first. I had to supplement my blog with freelance roles for a very long time before I could live off of it.
Think of it this way – most businesses are not profitable right away, or even after the first year, sometimes two. A blog is a business that needs investment in both time and money. Keep your eye on the prize and work ridiculously hard. If you don't love it, it can't last.
27. "What kind of income do you make and are you happy with it?"
Ah, the unavoidable income question! At first, I made nothing from my blog. That was OK because I had savings. Then I started to make enough to offset my travel costs. Then, things took off quickly, at least financially. I've had recent months when I made around $3k and months where I made closer to $10k. Am I happy with it? Not yet. I'm a businesswoman at heart, and I want to keep growing.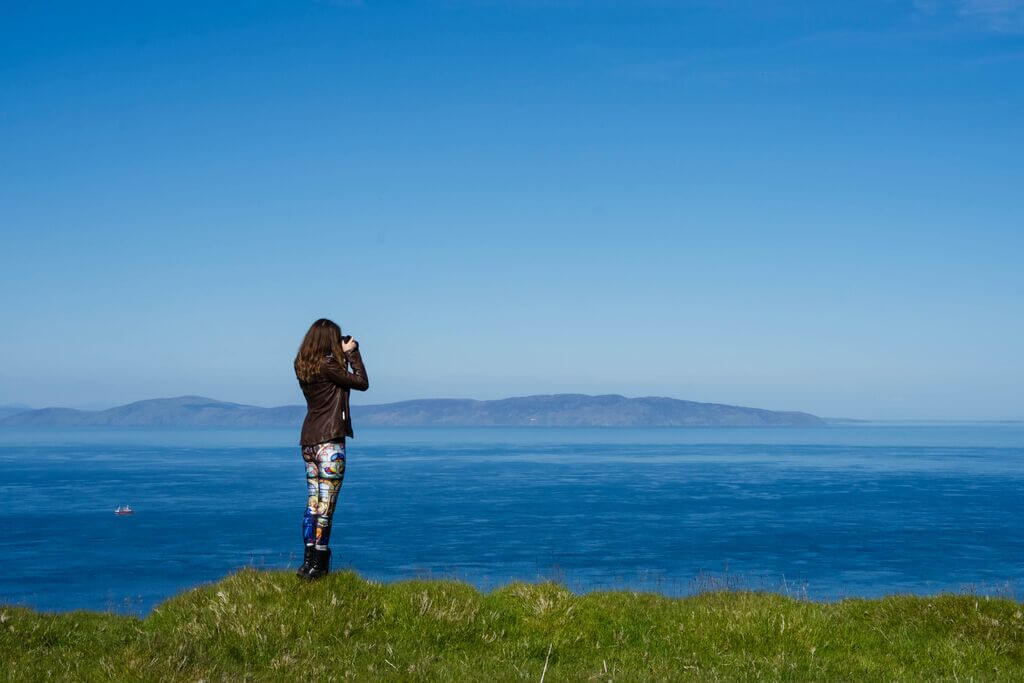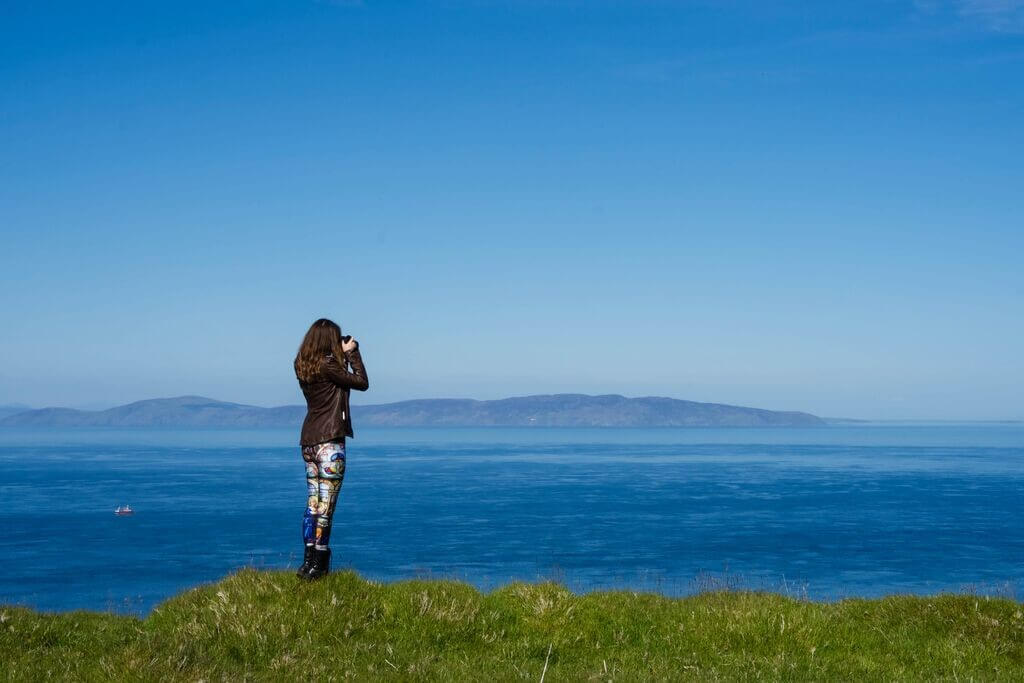 On Berlin
28. "How are you able to have residency in Berlin as an American citizen?"
I have what's called a freelance/artist visa. If you're from the US, Canada, New Zealand, Australia, Japan, South Korea, or Israel, can prove a livable income from freelancing contracts, have savings (not just that your parents transferred over temporarily so that you can get approved, because they'll want to see a history), have a lot of patience for bureaucracy, and are willing to pay taxes in Germany, then it's possible for you to get one, too.
29. "Do you think you'll settle down in Berlin and really make it your home base?"
I was just approved for two more years under my visa so yes, I'd like to finally get my very own place and maybe even buy furniture. It gives me the anxiety shakes to think about something that permanent, though!
30. "Which district is your favorite in Berlin and why?"
Kreuzberg because I love all of the food, art, and funky hipster residents.
On Settling Down and the Future
31. "Do you ever think about quitting what you're doing and having a home? A place you can return to?"
I think about it, but I don't see the need to quit it all right now. I like what I'm doing, and I hope that traveling is always a part of my life. It makes certain things a lot harder and maybe in time I'll have to slow down, but I hope to never stop completely. A home sounds good, maybe 3 or 4 of them would be even better so that I don't have to pick one place (See? I'm impossible).
Have a question that wasn't covered here? Ask me in the comments section!