I've started writing this post then stopped and tucked it away several times. I've thought about deleting it completely because it's a topic that is not only super subjective, but also pretty sensitive not just for me, but for lots of people.
I write about personal stuff all the time on here but this is not just my feelings, it's about disliking the girl I see in the mirror when she looks back at me and honestly that's a tough one to swallow and especially to talk about at all. I know that some people will wonder why I'm complaining, and others might be struggling with the same thing. So I'm posting it for all of us, because sometimes knowing that you're not struggling alone is the best way to move forward.
Traveling tends to make me gain weight, and though it's been a struggle since day one, it's a big struggle lately.
My weight tends to yo-yo. When I'm in one place, I'm laser focused on exercising and eating properly. When I'm on the move, it gets tough to stay so healthy.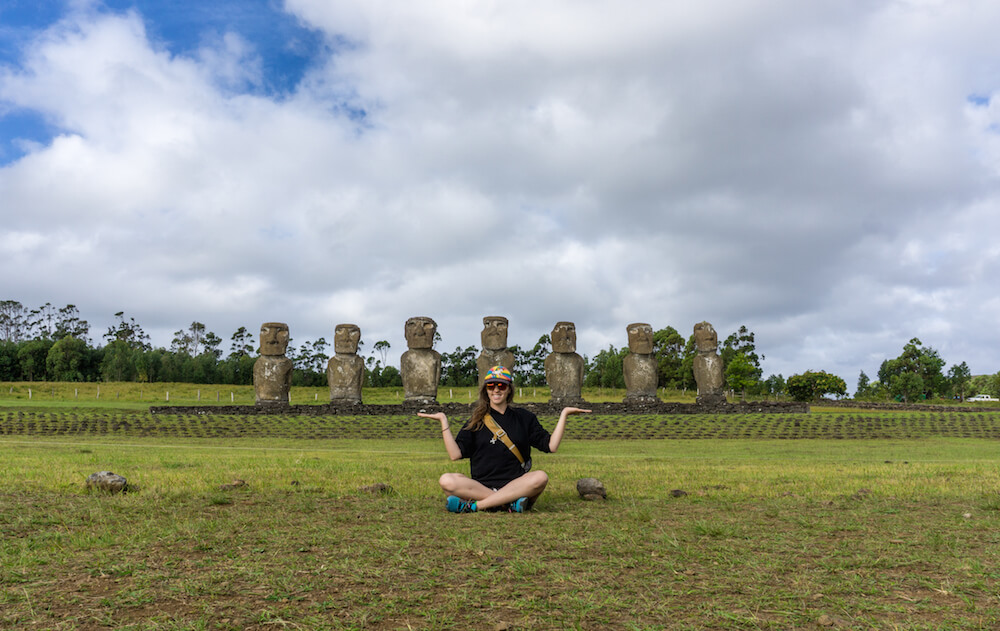 When I was only finding super hearty food in Austria, Finland, and Patagonia for four months straight, it was pretty much impossible. Lucky for me those are cold places where I was wearing baggy clothing. It was hard to tell.
But then, I came back to spring in Europe and impending bikini season and my self confidence fell. It's been a journey since then:
What I started with
I was a chubby kid when I was younger. I used to snack (and snack, and snack) all afternoon long after school. It didn't matter that most of what was in my fridge at home was healthy, because at that volume the weight was bound to pile on.
As though some kind of "get out of obesity free" ticket came my way, I grew 6 inches in one year when I was 12 and went from a chubby kid to a really lanky and skinny teen. For the majority of my life since then I stayed active and watched my diet. It was easy back when I had a routine and even though I weighed about 130 pounds at 5'8, I wasn't ever happy.
Back then I'd look in the mirror and see someone looking back at me who didn't have a six-pack. I never had the exactly what I wanted. I never felt like I was fit enough. It didn't matter how I actually looked, because I just didn't see it. I saw everything that was wrong.
Now I look back at photos of myself from back then and I'm like, what the shit was I so worried about? 
I did look good. Why didn't I let myself enjoy it? Because I didn't look like the girls in the magazines? My god, they don't even look like that either without epic lighting, and editing after!
Fashion magazines are total dicks, aren't they?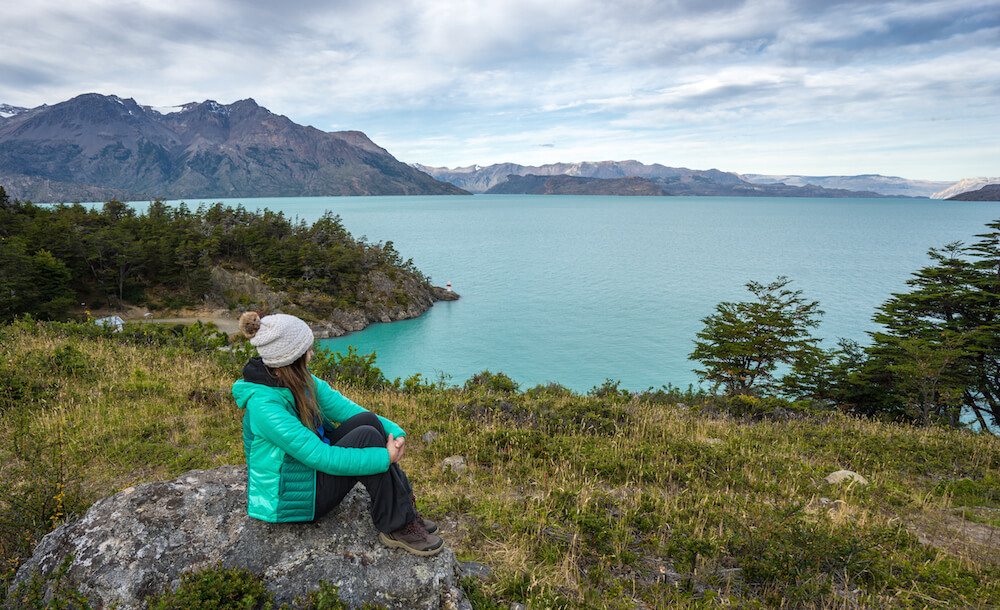 Unrealistic expectations + travel
Over the past few years, my weight has been subject to yo-yos when I have times that I'm stationary for a month or so, and times when I'm moving around constantly. I've never figured out how to stay fit if on the move. Even if I'm hiking, which I do all the time, it's not enough to offset the food I'm eating. I've never been the type who can just look good without continuous exercise routines and hiking every two weeks while eating steak all the time will not cut it.
I tried traveling with a yoga mat for a while and committing to working out every other day, but I was staying in cheap dorms with fans in countries with 90-degree heat and humidity to match so that died out quickly. When Cebu Pacific airlines lost my yoga mat 2 months in that put the final nail in the coffin.
I googled 'gaining weight abroad travel blog' hoping for some solidarity and most of what I saw was blogs proclaiming that you won't gain weight abroad. I saw 9 reasons why I'd lose weight (um, no), how losing weight was a perk of long-term traveling (nope!), and how someone else lost 25 pounds.
What I was reading made me feel like a fat failure, except for a brave one by Alex in Wanderland, thanks girl.
Maybe that's the case if you didn't work out a bunch at home and eat kale smoothies for lunch but that's what I did back when I was a full-time Californian. I really had to work for it. When I was in the rural parts of Argentina and Chile, by comparison, I could only find empanadas, steak, sandwiches made with cheese and white bread, ice cream, fries, and hardly any vegetables.
For someone who is on the road almost all the time and in really small and rural towns, you often simply have to take what you can get.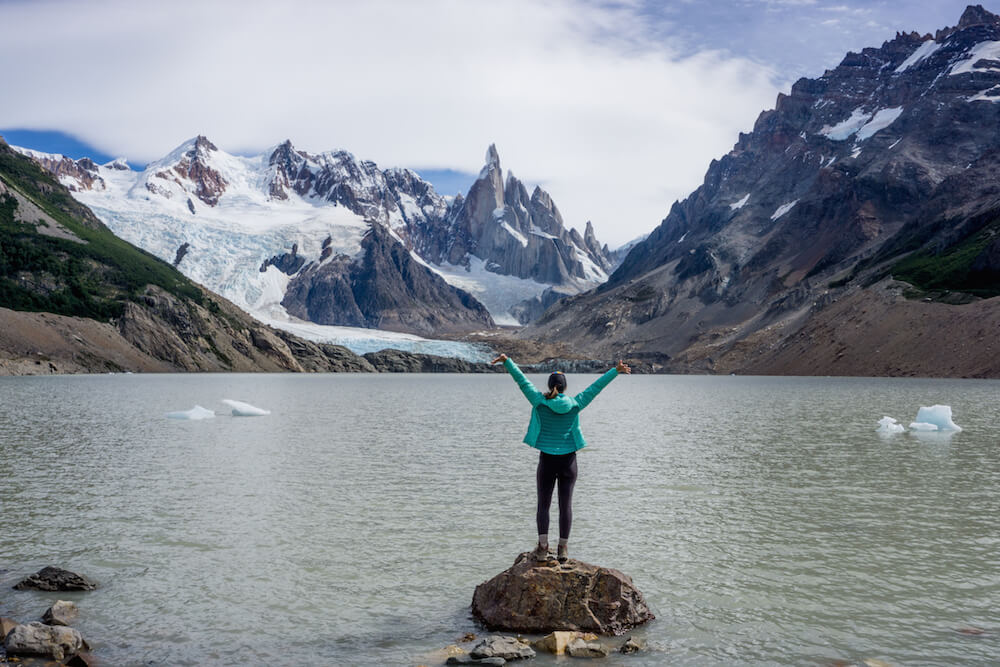 Reaching my heaviest weight and making changes
It hit me when the jeans that were always too big for me were suddenly a struggle to zip up. I found myself getting depressed about it constantly. I didn't want to look in the mirror and almost every time I saw a photo of myself, I hated the way it looked.
What do people think when they see me? Do they think I'm overweight? Will my friends at home notice? They all still look so good. Will I look like the whale of the group now?
Then I realized that if I didn't change the way I saw myself I might not bounce back. I needed to confidently start working out and eating healthier. I had to get that self-love back and be my own cheerleader.
I also came to realize that pretty much everyone has issues with this. I don't know anyone who looks in the mirror and really thinks perfection is staring back at them. There's always some kind of struggle. Five more pounds, a more defined core, a smaller nose, the list goes on.
The most important thing is to love the positive things, and work on what is within my control, and that's my own health and well-being. I want to be strong. I want to be healthy, and I want to be appreciative of what I do have instead of focusing on what I don't have. I might not be exactly where I want to be right at this moment, but I'm on my way. About half-way, to be exact, after reuniting with vegetables and Pilates again.
Have you ever felt this way, too?