Get the BMTM Experience: A Magical, One-of-a-Kind Adventure
Hey guys! I'm so excited to share trips made especially for female travelers with you!
I want to show you exploration and adventure the way that I see it: playful, intriguing, vibrant, and inviting.
Join me, expert guides, and a group of other adventurous travelers as we explore some of the world's most exciting and unique places.
Meet like-minded BMTM readers who also want this kind of incredible, immersive experience, get to know new places, and indulge in a trip created for travelers of all backgrounds that will show you what adventurous travel is all about in a safe, attainable, and fun way.
Our groups are kept small and are booked on a first-come, first-serve basis. This allows us to all get to know each other and for you to feel less like a number and more like an integral part of the experience, all while giving us access to smaller, local, more authentic, and ecological local operators.
Below you'll find itineraries for trips in 2019:
Scroll down to read more!
Meet Your Guides
Two wanderlust addicts and adrenaline junkies about to take you on an epic adventure!
Pete Kornmeier
Chief Adventure Architect
Pete has traveled to over forty five countries and led trips on six continents. He was featured as a leader in Alaska on MTV Made: Extreme Survivalists. His favorite traveling experiences were volunteering for two months at the Tibetan Refugee Assistance Center in India and backpacking for fourteen days through remote areas of Wrangell St. Elias National Park in Alaska. He wants me to tell you that his strongest attribute is ability to pack snacks for a trip, but I think it's his inventive 'would you rather' jokes.
Kristin Addis
Ambassador of Exploration
Kristin is the founder and main author and photographer of bemytravelmuse.com. She has traveled to over fifty five countries on nearly every continent, hiking, hitchhiking, and solo traveling each time. She's always looking to discover new and exciting things, and to gain a new perspective on old favorites by connecting with locals and finding amazing photo ops. She is passionate about female empowerment and encouraging people to put their fears aside and see the world!
WOMEN'S ICELAND TRIP
Hiking in the Highlands, Waterfalls, and Hot Springs!
This 13-day Iceland experience isn't available anywhere else – We combine both adventure and relaxation on this special women's photography trip.
Hot Springs
We'll start our adventure visiting the famous Blue Lagoon and a few more hidden hot springs while we gear up to start our hike in the land of the midnight sun.
Hiking in Landmannalaugar
We will spend six days hiking in Iceland's highlands - Landmannalaugar.
Chosen as one of the "20 Best Hikes in the World" by National Geographic, this is one trek that is sure to not disappoint. According to National Geographic: "A quarter of the population of the island claims to believe in elves or other mythical creatures, and after hiking through the lava fields and mountains of this route, you may begin to believe as well."
Keep your camera at the ready as we pass by epic multicolored mountains, geysers, glaciers, waterfalls, steaming hot springs, and much more!
The trek will be 49 miles (79 km), and days will range from 6 – 10 miles (10 – 16 km). We will stay in huts (no camping) along the way.
Waterfalls, Black Sand Beaches, and More
We'll visit Iceland's most famous waterfalls, plus the Reynisdranger Basalt Sea Stacks located at the end of the gorgeous Reynisfjara Black Sand Beach, which was voted as one of the top 10 beautiful non-tropical beaches in the world by the American Journal Islands Magazine.
Enjoy special photography workshops with Kristin, come home with amazing photos, and have an Iceland experience that you'll never forget with a fantastic group of new friends!
WOMEN'S GALAPAGOS TRIP
Diving, Yoga, Snorkeling, Surfing, and More!
This 1 or 2 week Galapagos experience has it all for the adventurous, nature-loving types. We get the best the islands have to offer on this amazing journey.
A week of diving and yoga
Get to know the Islands of San Cristobal and Seymour. We'll spend some time in each, including accommodation at a yoga retreat with daily yoga classes for the second half of week one.
Possibilities of seeing sea lions, Galapagos sharks, white and blacktip reef sharks, hammerhead sharks, reef fish, large groups of almaco jackfish, sting rays, eagle rays, barracudas, turtles and much more!
Visit the Darwin Research Center and Tortuga Bay, which is a jaw-droppingly gorgeous beach where Marine Iguanas like to sunbathe. You can hike, swim, relax, or kayak around this picturesque white-sand beach. Many say it is the most beautiful beach in the Galapagos.
A week of the Galapagos' best snorkeling on its dreamiest island
For our second week, plan on an abundance of adventure activities and the best snorkeling the Galapagos has to offer. If you are not a certified diver, week 2 gives you the best opportunity to see the marine wonders of the Galapagos while also enjoying climbing a volcano, biking, surfing, and hiking.
Enjoy a guided hike with our licensed Galapagos Naturalist Guide (who will be with us for the entire trip) to the Villamil Lagoon. The lagoon is famous for its marine iguanas and more than 20 species of wading birds, including some very photogenic flamingos. Hike up the massive Sierra Negra Volcano, which has the second largest active volcanic caldera in the world, and get to know the Galapagueños and sea lions.
We'll also enjoy close encounters with huge sea turtles, whitetip reef sharks, sea lions, parrot fish, rays, and seahorses at some of the best snorkeling sites in the Galapagos, close to nesting areas for Blue Footed Boobies. Learn to surf, enjoy hiking, biking, and so much more.
Enjoy special photography workshops with Kristin, come home with amazing photos, and have a Galapagos experience that you'll never forget! Sign up for both weeks and receive $300 off your booking.
WOMEN'S PATAGONIA TRIP *SOLD OUT*
Wilderness Followed by Comfort
This 15-day Patagonia experience isn't available anywhere else – We combine both adventure and luxury on this special women's photography trip.
Penguins
We'll start our adventure visiting the Magellan Penguins on Magdalena Island while we gear up to start our hike.
Torres del Paine
We will spend six days taking on the challenge of the full O circuit at the incredible Torres del Paine National Park, known for its dramatic mountains, the bright blue ice fields and glaciers, and golden grasslands. After a full day of hiking through the breathtaking landscapes, we will end each night with hot dinner and comfortable sleep.
Camp all throughout the park, hike next to the third largest frozen body of fresh water in the world, cross the park's famous suspension bridges, watch the sunrise illuminating the towers that made Torres del Paine famous, and share your incredible journey with a group of adventurous female travelers.
A Luxurious Ending
We will celebrate the end of the incredible journey with comfy beds, delicious meals, and inventive cocktails at the beautiful Hotel Las Torres. We'll also have access to a few adventures just for hotel guests, like horseback riding and a bus tour that will take us to the breathtaking viewpoints in Torres del Paine that we couldn't see from the trail. This gives us a chance to get the full picture of Torres del Paine, while resting our tired legs!
Enjoy special photography workshops with Kristin, come home with amazing photos, and have a Patagonia experience that you'll never forget!
What Previous Attendees are Saying: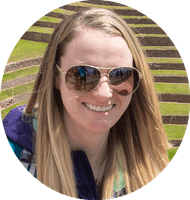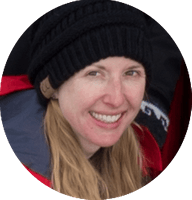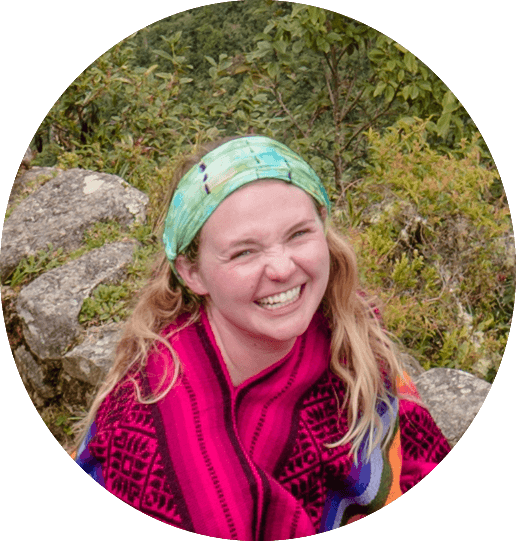 "I had a wonderful time on my BMTM Peru adventure! From the activities that we did before The Inca Trail (salt mines, via ferrata, zip lining, etc.) to the actual Inca Trail, everything was very organized and an absolute blast! Kristin and Pete were both great guides, and did everything they could to make everyone's trip awesome!  I highly recommend to others to go on a BMTM trip, and plan to go on another one in the future!" – Calie
"I was so happy to be a part of the first BMTM group trip. It exceeded my expectations in so many ways….going on group trips, you never quite know how they'll turn out. But this trip to Peru was amazing!! Kristin planned the perfect itinerary… it was packed full of amazing sights, photography tips, and adventure.  But without the annoying group time constraints that large company tours usually have.  Kristin and Pete were fun and down to earth and made the trip so memorable along with all of the other individual travelers I met. Couldn't have asked for a better group.  Overall it was an amazing trip that I'll never forget and I can not wait to join another BMTM adventure!! Thanks so much!!" – Kassandra
"I really wasn't sure what to expect when I signed up for my first BMTM adventure trip, but from the moment Kristin and Pete greeted me at the airport, I was taken care of! After traveling solo for a year it was so nice to just show up and simply enjoy the adventure knowing that every detail had already been planned for me. We hit the ground running and spent every second exploring Peru. This is not the trip to take if you're trying to catch up on sleep, but you can sleep later! This experience was the perfect "happy medium" between solo traveling and tour-group traveling. I never felt like a "tourist" being hurdled in a large group, but I did have a guaranteed small group of friends to explore with each day! It was so nice to get to know other solo travelers, and by the end of our two weeks together it's only fitting to call them family!" – Shelby