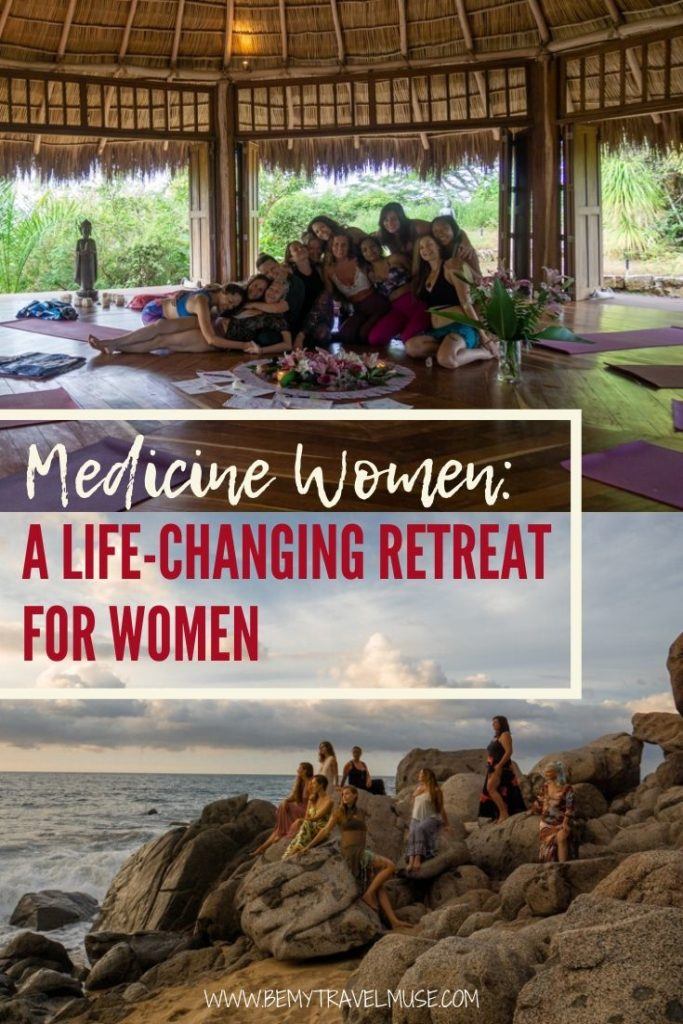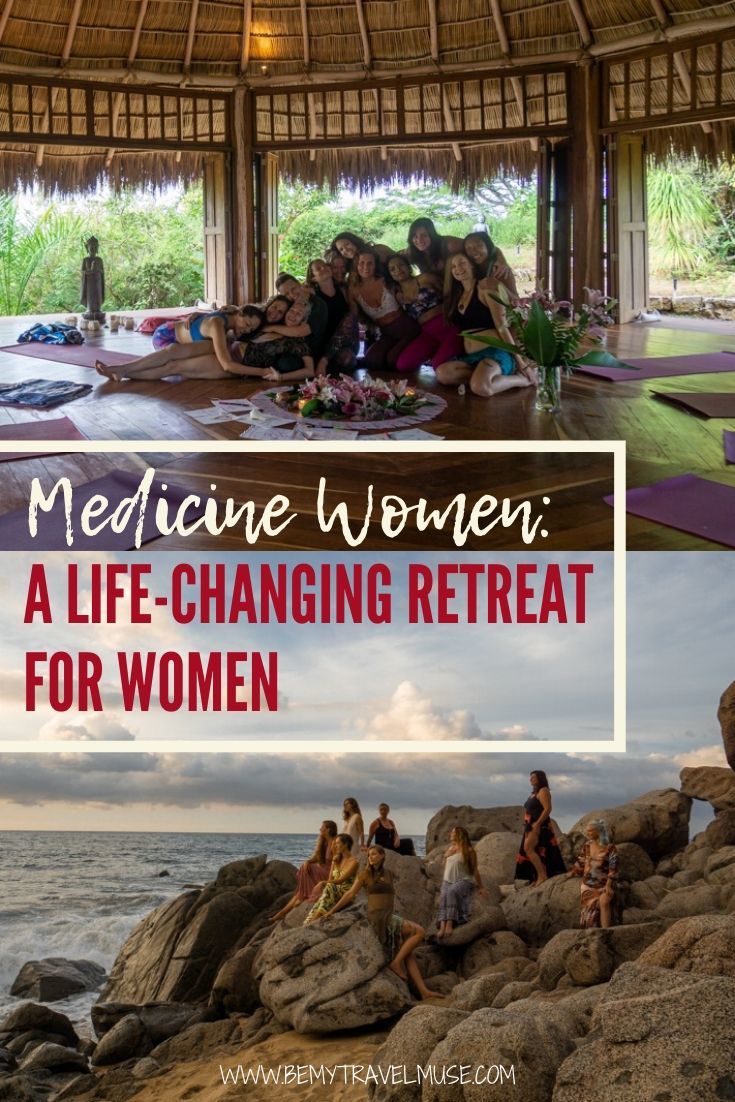 I'm sitting at the airport in Puerto Vallarta soaking in the previous week in the jungle outside of Sayulita, Mexico. It was a week of self-discovery, of connecting with other women and realizing how many of the same struggles we share, and of tuning into my own purpose and power. In many ways, Camille Willemain's Medicine Women retreat was life-changing.
Now, I know that people throw around the word 'life-changing', like 'you have to try this smoothie place – life-changing!' or 'her massages are life-changing.' While I feel to my core how great a massage can be, when I use the term 'life-changing' here, it's with sincerity.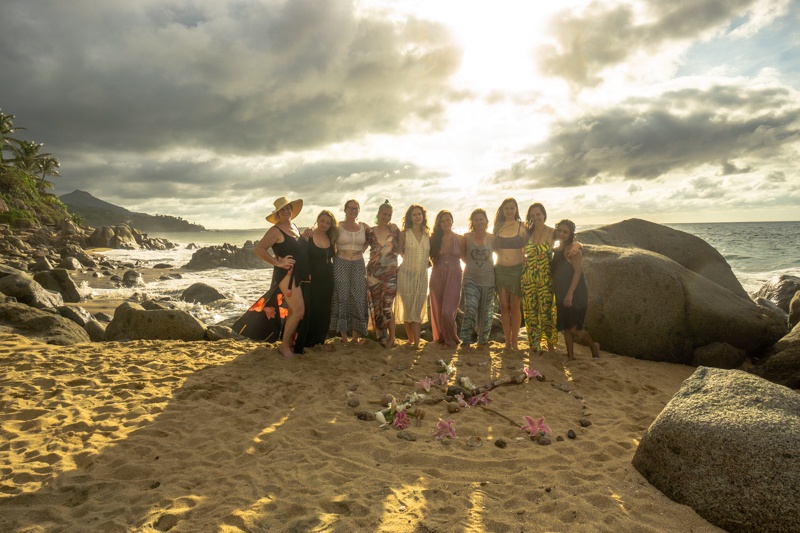 I booked this retreat while on another women's tantric retreat in Ibiza. I find women's retreats where we do deep work around our shadows, releasing shame, and stepping into our power to be uplifting and motivating. The feeling of sisterhood and support is beautiful, and much more than just a yoga retreat, these types of events are about doing the work and going deep.
Going deep even when it's painful, even when it's scary, and even when it's going to mean that I have to make changes in my life to accommodate the higher vibration I've stepped into.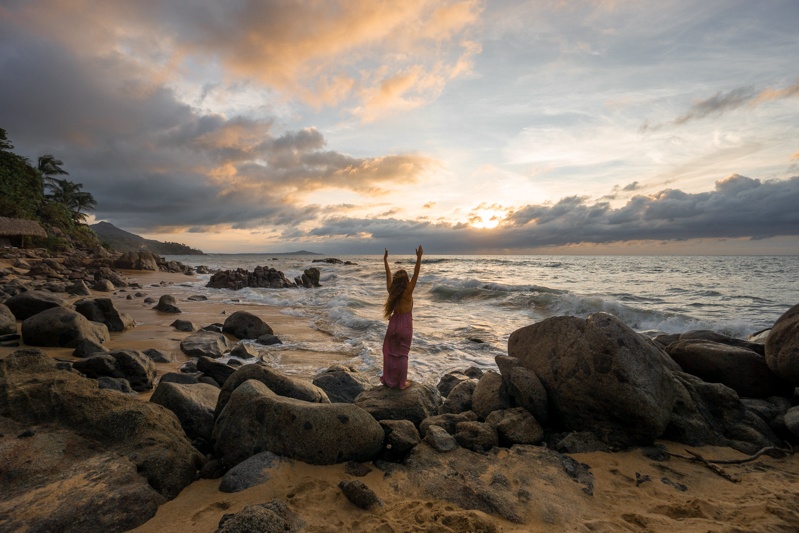 I've found over the past few years of exploration into these women's retreats that not only has my self-efficacy increased, but so has my business, by over 100% this year. That's some pretty powerful manifestation!
So what are they like? Let me take you through last week:
Camille's Retreat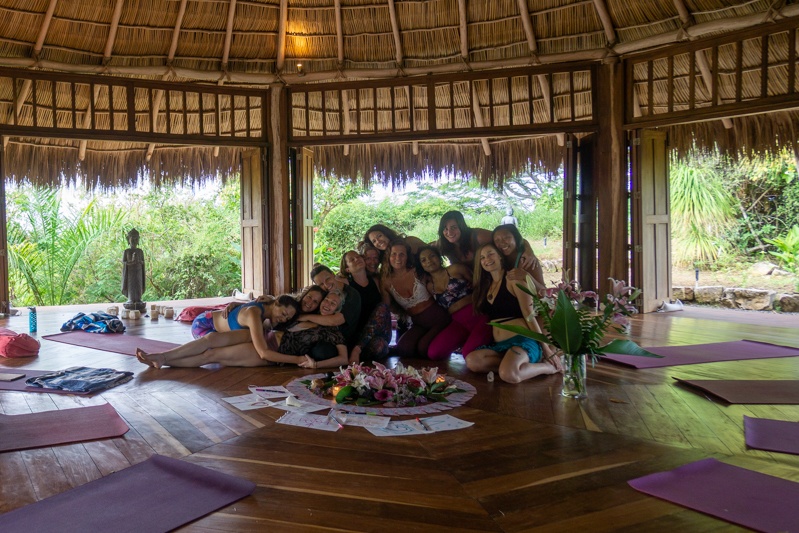 I know Camille from her travel blogging days, but I recently became interested in her retreats knowing that she's been on a healing journey herself for years – one that she's shared very openly about. Camille has years of exploration and certification in many different healing modalities from around the world. She combines yoga, breathwork, dance, Ho'oponopono, vulnerable sharing circles, and rituals in her retreats to provide a safe space to remove our personal obstacles to reach our goals.
Camille has also hosted retreats in Costa Rica and Greece, working in local beliefs and traditions. In her Medicine Women retreat in Mexico, we also worked in local rituals including cacao ceremony and Temescal (sweat lodge), as well as honoring local goddesses.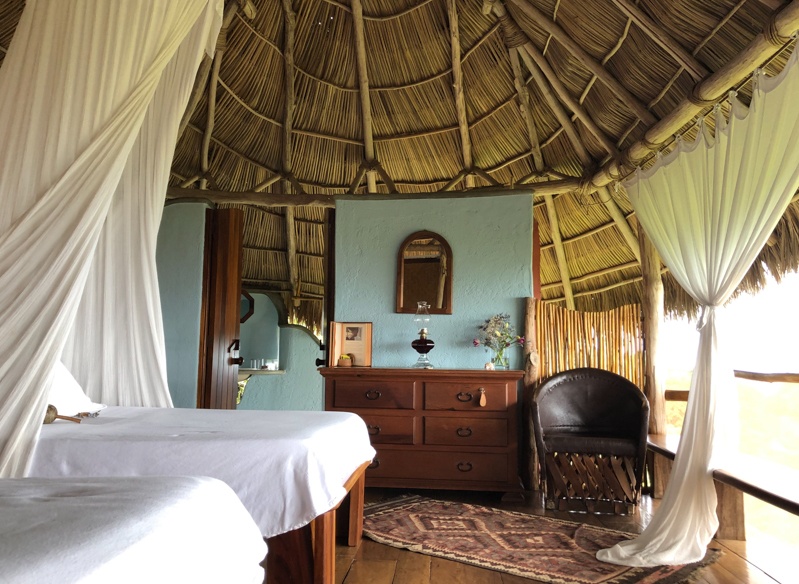 I've come to love retreats like this. A few years ago the idea of ritual and tantra would have all been scary to me. It's amazing the difference a few years makes, because I believe so much in their power now, especially for women.
Who Else Attends These Retreats?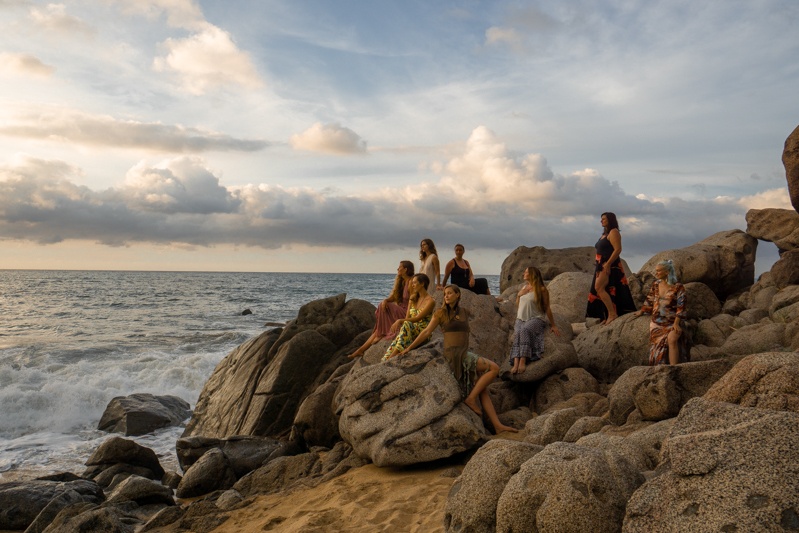 I've seen a wide variety of attendees in retreats like this, from psychologists to acupuncturists, yoga teachers, spiritual teachers, women in the corporate world, and really everything in between. What I mean to say is yes, you would fit in if you feel called to check one out.
The camaraderie is wonderful, as well. I often come out of these experiences feeling such a wonderful connection to not just the women who come on the retreat, but humanity in general. It's a space to grow personally, but always for the benefit of everyone else, too. My personal relationships get better, my writing on this blog becomes better (I started my Spiritual Sundays posts right after my last retreat), and I find that I'm a more effective woman in the world, which can be really damn hard.
As I'm sure you know all too well, being a modern woman feels so demanding at times. We have to be soft, beautiful, and sweet, yet empowered, independent, and able to juggle all of these things effortlessly. It's an impossibly tall order, and as someone who runs her own business — one that invites constant scrutiny — I'm constantly second-guessing myself, feeling like I'm not good enough, and questioning what I do. Retreats like this are necessary for my mental health and ability to create.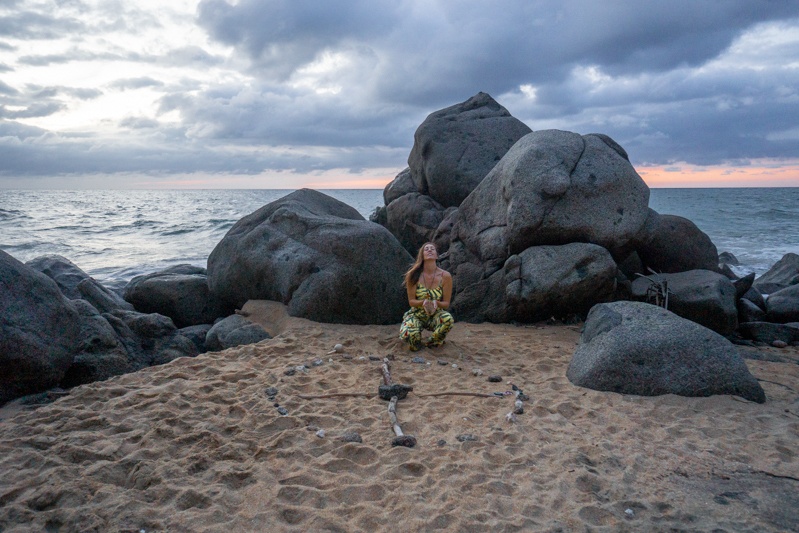 Perhaps they could provide a similar space for you, too.
I feel a responsibility to talk so openly about how wonderful these are because the world needs more retreats like this, more women who are open-minded enough to give them a try and brave enough to step into a new modality and to heal, and more facilitators like Camille who lead so well.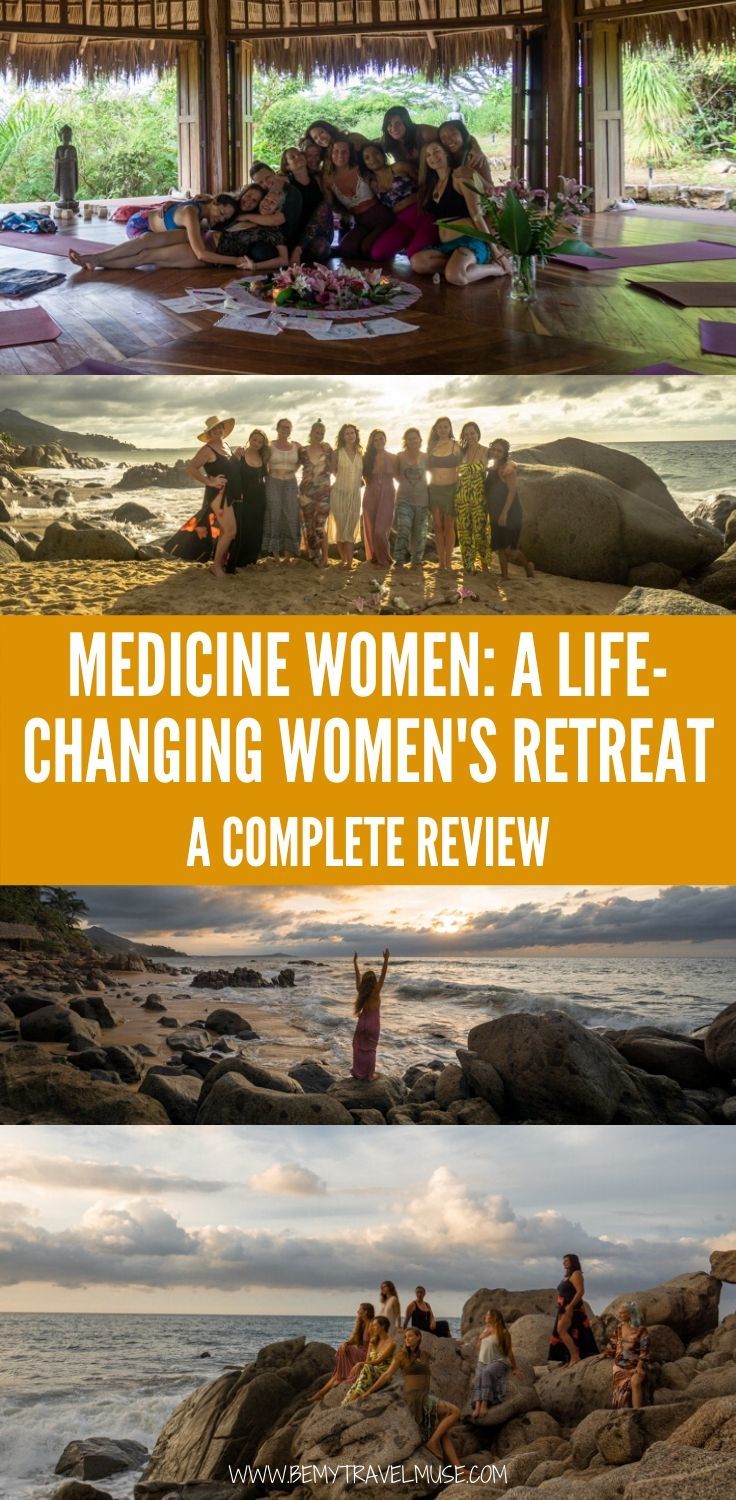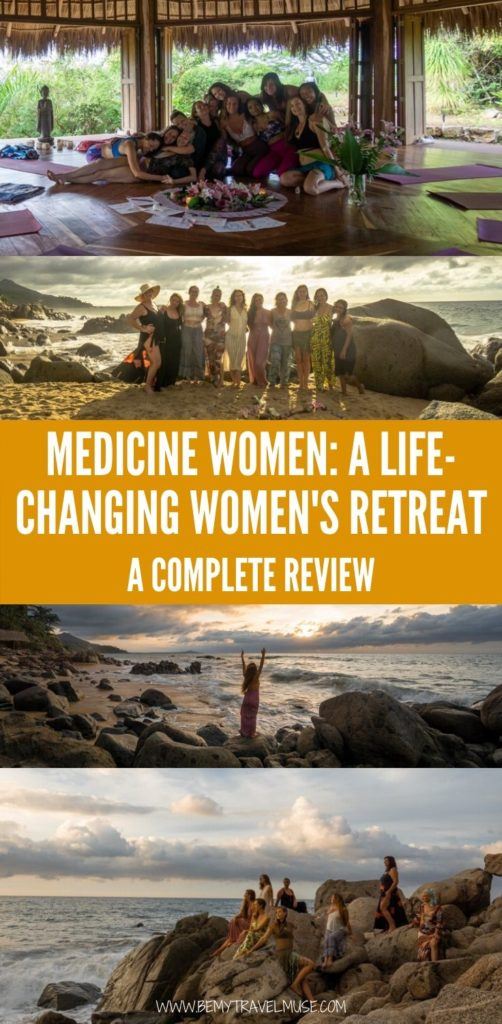 By the way, in case it needs to be said, I'm not writing this as some sort of agreement with Camille or in exchange for the retreat. I was happy to pay for the retreat, like I always do for these retreats, because I believe in supporting the women who run them.
Who knows, maybe you'll start seeing these from me in the future, too.
Questions? Feel free to ask in the comments.