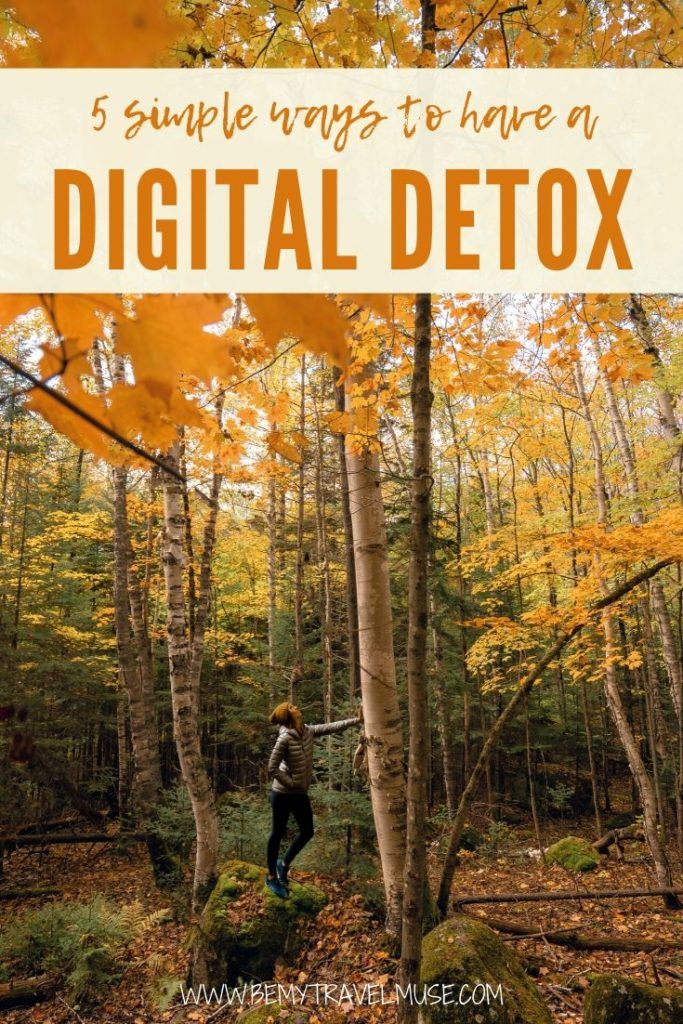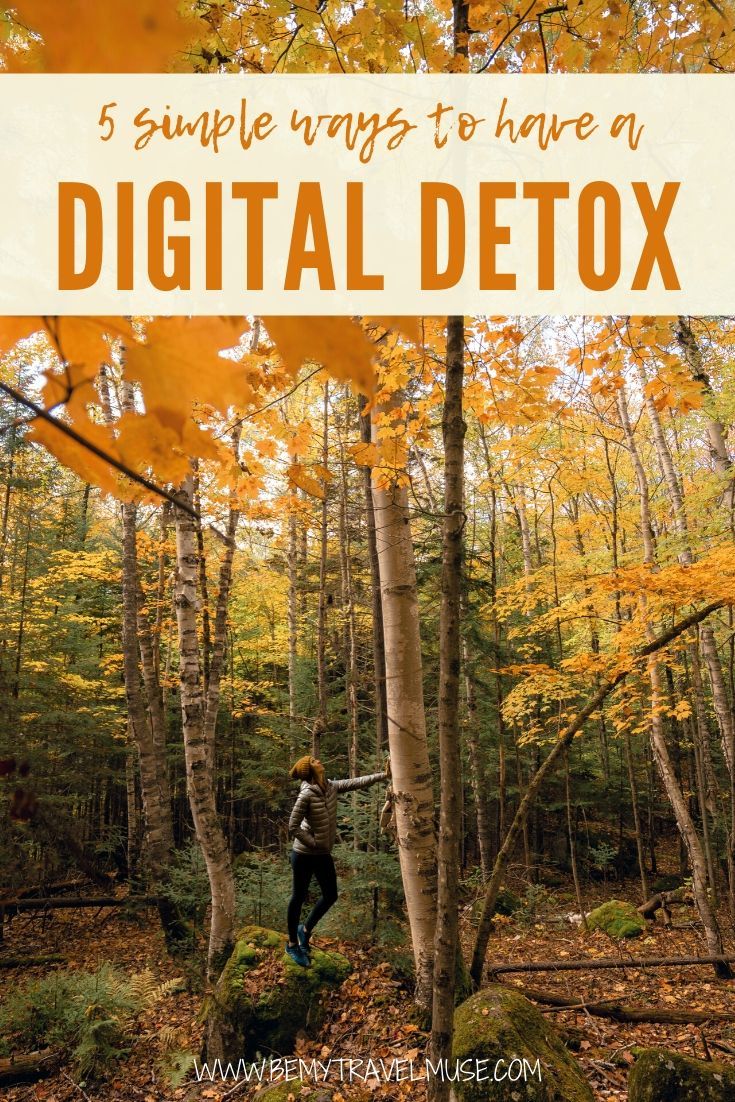 The boat rocks me awake gently after a long, deep sleep. I peek out my porthole window to see the sun rising over Isla Bartolomé in the Galápagos Islands, worlds away from civilization, Internet, and the default world.
It's been four days offline and I'm noticing that I'm more patient than usual, less annoyed than I, despite my efforts, can sometimes get. I've been sleeping longer, meditating a lot more, and have been more present than usual. I know why this is – I haven't been able to check email, social media, or most importantly, news headlines, and it shows.
A few times per year, I take these forced digital detoxes and go into nature to come back to myself. In a world where being disconnected is increasingly rare, I find it's all the more important.
At a time when political headlines are alarmist and angry, when people feel disenfranchised, and hundreds of thoughts per day that aren't our own get implanted into our subconscious, it's no wonder mental health can feel like an uphill battle. For all of the ways that technology connects us, I think our addiction to technology is disconnecting us, too.
So, what can we do?
Take at least one week, or two, per year totally off
Back at my old job I asked if I could take two weeks off at once. I had the time off accrued, which is amazing considering I only got 15 days of PTO per year. I was told I couldn't be away for that long. We had projects to complete. The pressure was always there to check in and still quasi-work from vacation, too.
Recently a Swedish friend told me he gets paid *more* when he's on vacation, encouraging Swedes to take their time, usually more than a month per year, off. What a concept!
It makes sense. Studies show that being perpetually connected and never taking vacations causes us to burn out. While I know some jobs put immense pressure on people to still be available on vacation, I wonder, is that a job worth keeping?
That's partially why heading to a place where you can't possibly check in takes away some of that guilt and 'should be' mentality about staying connected.
Make it impossible to log on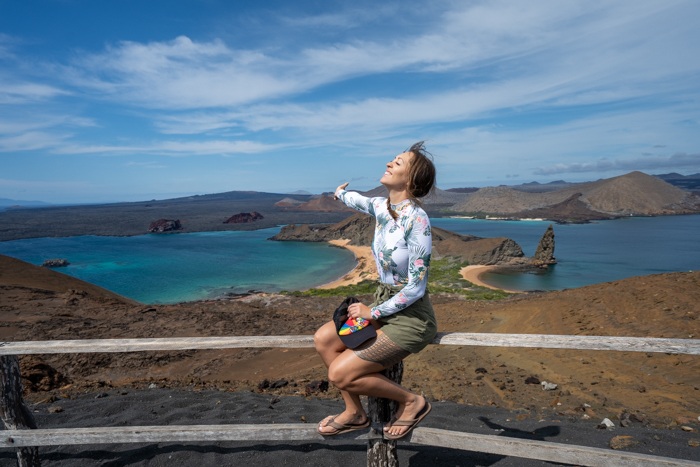 Technology addiction is a real thing, and it's nothing to beat yourself up about if you feel compelled to check social media and email even when you mean to take a break. However, studies show that social media addiction increases stress and causes us to self-compare. I know from firsthand experience – I struggle with this one big time.
This is why I advocate going somewhere, like my Galapagos boat example, where you don't have the option. Set up an out of office responder, let yourself take the time off, adjust to filling time with other things like reading, journaling, and meditation, and make peace with whatever will happen in your absence.
I grappled with this limiting belief that I always had to be connected and had to be in control of everything in the past. I was sure that I'd come back to multiple fires I'd have to put out when I connected again. It gave me anxiety. But now I realize that time off allows me to be more effective when I'm back on. It reminds me of why I do what I do.
Because if you can't even take a week away, do you really have a life?
Make time off count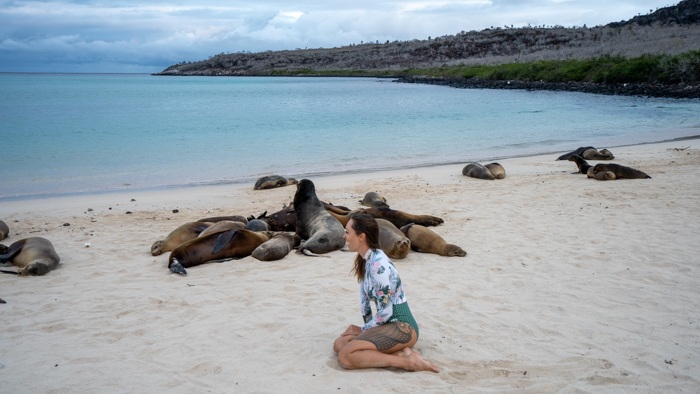 I've talked about Shinrin-yoku – forest bathing – on the blog before and its many benefits, including stress reduction.
Is time off better spent in a resort with a curated experience that feels eerily similar to home, or is time off better spent deep in nature, remembering where we came from and what our home really is?
Especially for those who live in cities, the importance of real, raw nature experiences cannot be understated. Feeling the earth beneath our feet and breathing in fresh air can make us feel more connected to our planet, see our small place in the world, and remind us that we are a tiny part of this fabric. These humbling experiences are important for society.
Disconnect to reconnect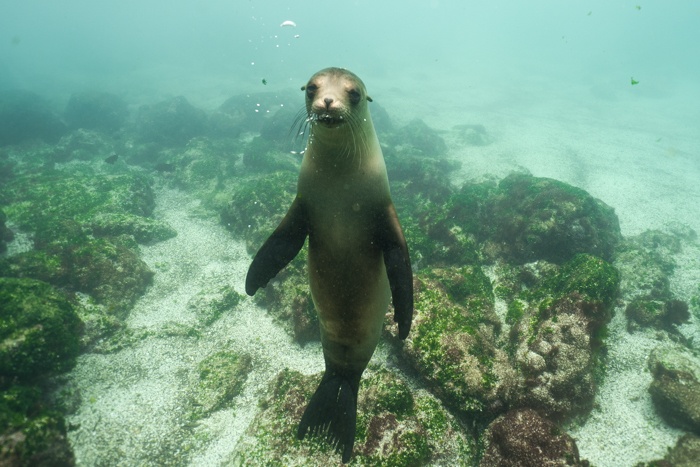 If a week of camping isn't your thing, maybe a retreat is. I have been adding more and more women's retreats to my year after seeing such tangible benefits of the connection and self-reflection.
For me, women's tantric retreats and Vipassana meditation retreats have been the most impactful. Maybe for you it will be yoga, diving, or something else. Check out this a listing of fantastic women's retreats and this one for meditation retreats.
Know that it's not selfish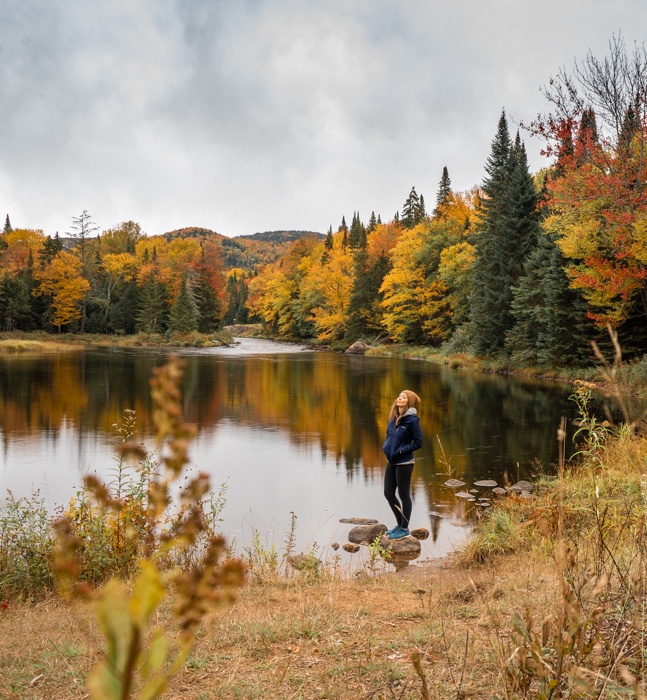 In case anyone needs to hear this: You're not selfish for taking one week out of 52 for yourself.
Allowing stillness, getting clear on who you really are and what matters to you, and self-reflection all make us more effective partners, parents, siblings, bosses, and coworkers.
Knowing that we can come home our best selves after some time disconnected should inspire support from those around us. If it doesn't, is it worth asking why? Is it worth questioning what we really value? We each only get one coin called life. How will we spend it?
Some great places to go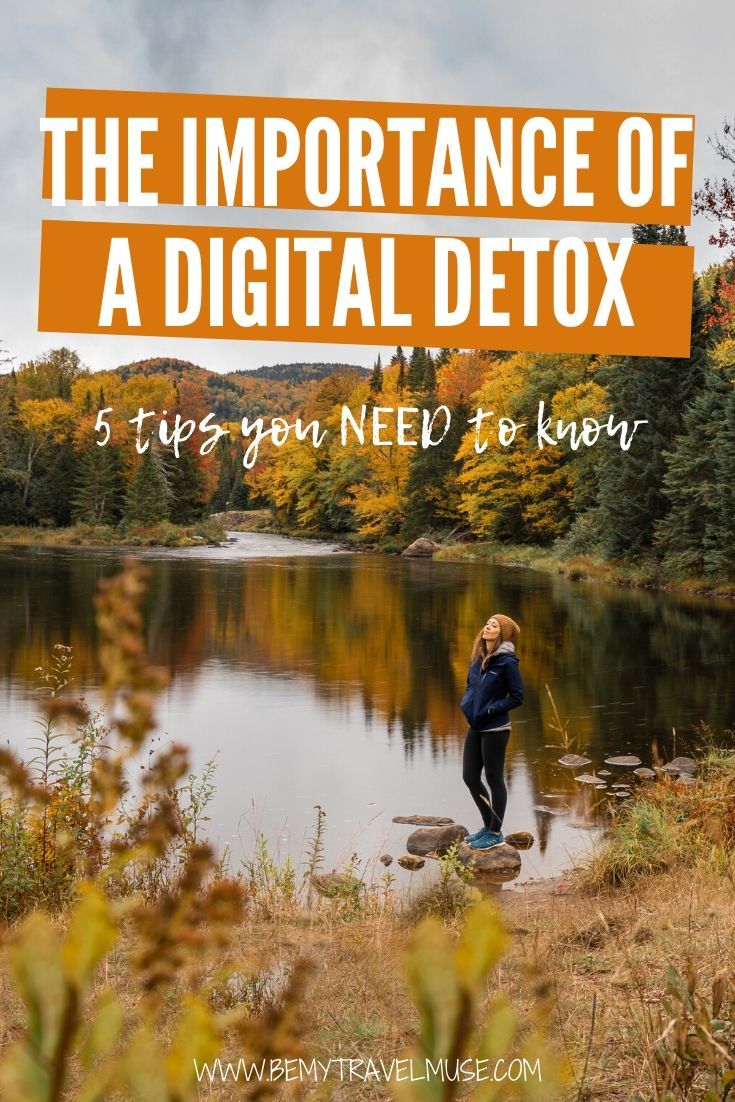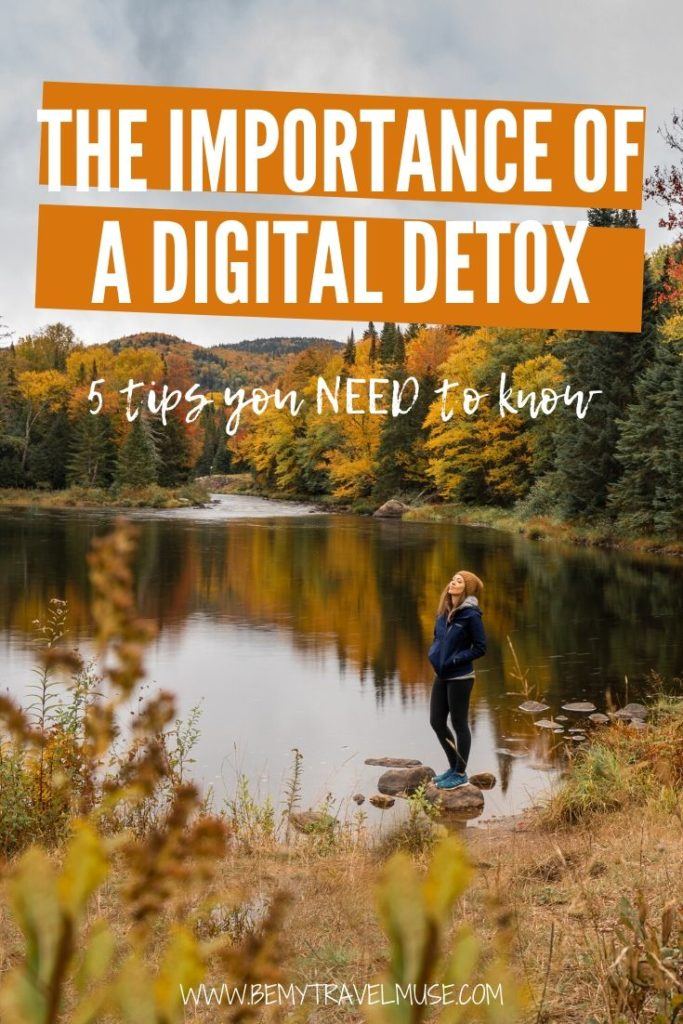 So where can you go to disconnect? I love the following:
The Carretera Austral – Patagonia: Much of this part of the world is so remote, you'll struggle to get signal, much less strong enough WiFi to waste hours on social media.
A Galápagos cruise: spend 8 days out at sea visiting islands with birds and sea lions. It'll bring you right to the present moment. Just be careful to choose a boat without WiFi. 
Raja Ampat liveaboard: Dive boats are typically a great way to employ a forced disconnect from the grid. Plus, Raja Ampat is so beautiful, you'll come home feeling rejuvenated and inspired.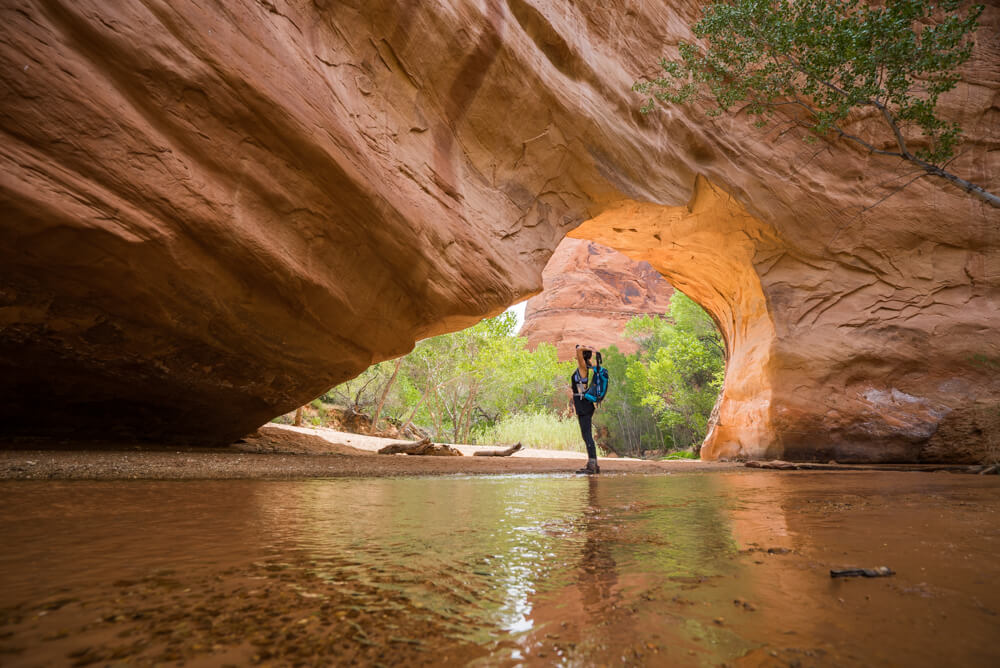 The American Southwest: This is one of my favorite places to disconnect. Deep in the desert, often it's just you and the stars. What a gift.
Pick a trail: Plenty of hiking trails all around the world offer the chance to disconnect. I love the Alaskan backcountry for this benefit. You can still bring along a satellite phone for emergencies, just in case.
Disconnecting can help us reconnect – to our sense of purpose, to the earth we live on, and to those we love. Time away from it all is your right, so take it whenever you can. We need more people who love the earth and feel a sense of purpose now more than ever.