The email came through in December as I was sitting in California. Rain pitter-pattered outside as I read – it was a particularly rainy winter after all. I can still remember where I was sitting on the couch while I imagined the adventure proposed.
"Want to come backpacking in Alaska?"
Um, yes! 
Eight months later I boarded a plane to Anchorage to hike for 8 days in the backcountry with two near-perfect strangers.
Though hiking is a favorite pastime of mine, I'd never done so without any kind of trail, and without the prospect of seeing any other people. Bears, moose, and wolverines would grace my presence several times, though.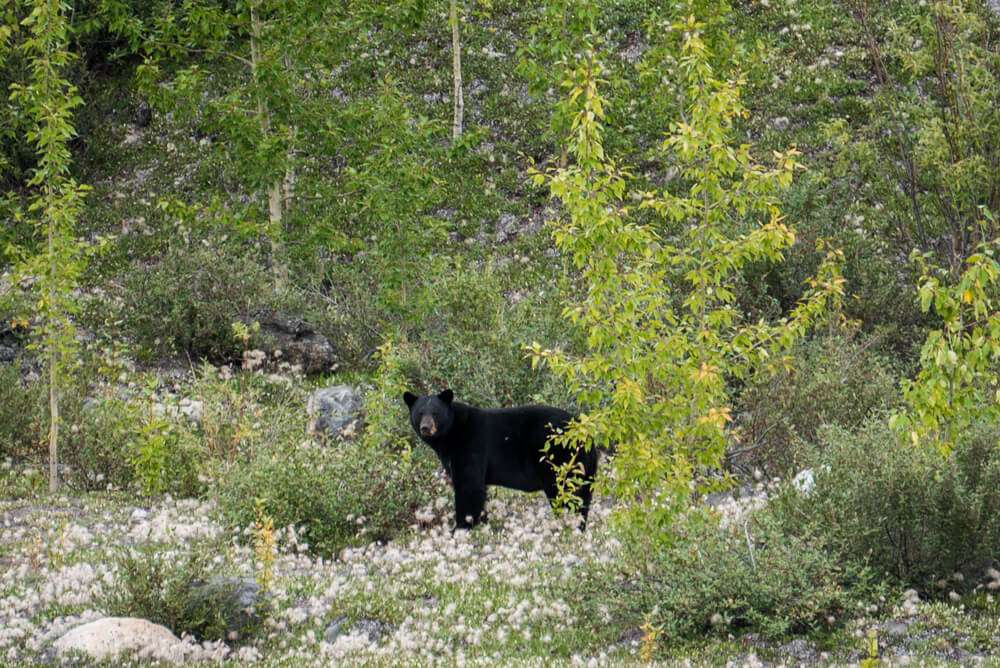 You guys, this was the hike of a lifetime. I never realized prior to this how profoundly life-changing it can be to not only disassociate from the world of news, the internet, and whatever drama plays out, but to be in a place so remote that you can't hope to drive there, can't get a GPS signal, and completely let go of typical human life amenities.
I've never felt so connected even though I was totally disconnected. I've never felt my humanness more. I've never been so present in my life.
When you're out in the Alaskan backcountry, you're truly in the palm of mother nature's hand.
And it can change your life.
The adventure took place in Wrangell St. Elias National Park in the southeast corner of Alaska, right on the border with Canada. I'd never heard of this park before, but it's actually the largest in the United States – large enough to encapsulate six Yellowstones. It's also home to the majority of the tallest mountain peaks in the US.
And yet there was almost nobody there, especially on the portion from Iceberg Lake to Bremner.
Over the course of eight days we saw one other hiking group in the distance, barely close enough to wave and be acknowledged, and that was it.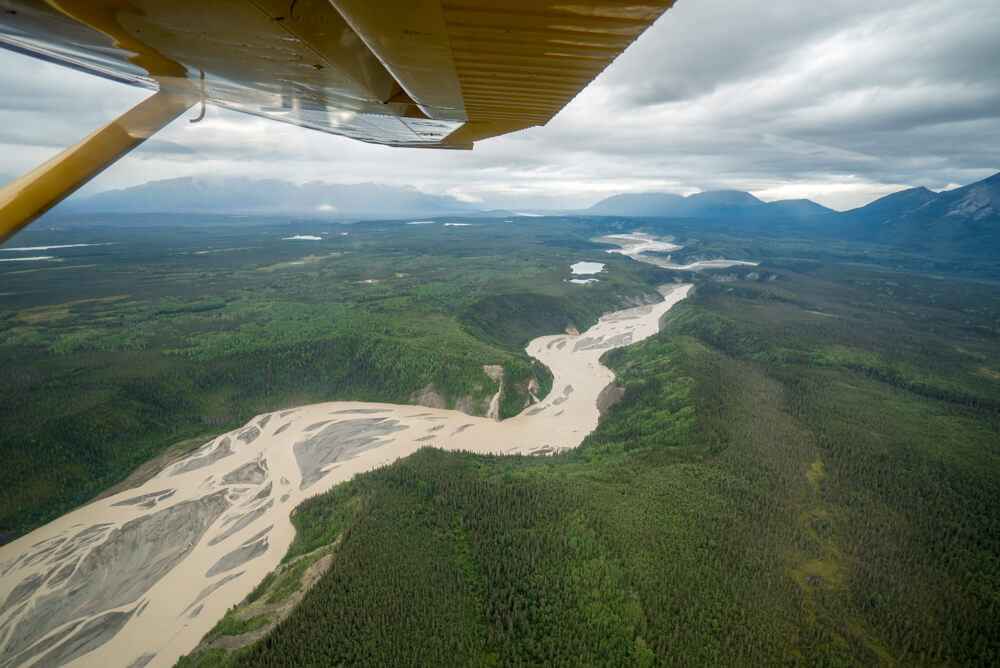 For all intents and purposes I was completely at nature's mercy, searching for moose trails and passing several sets of grizzly tracks. I wonder how many bears watched me as I hiked on by.
I thought about all of this as I stared at the glaciers before me, stretching around every mountain in sight with joining lobes of glacier pouring out of valleys and topping peaks. Everyone said that Alaska is vast and enchanting and those words are simply too weak to fully describe it. I'm not sure that any words can.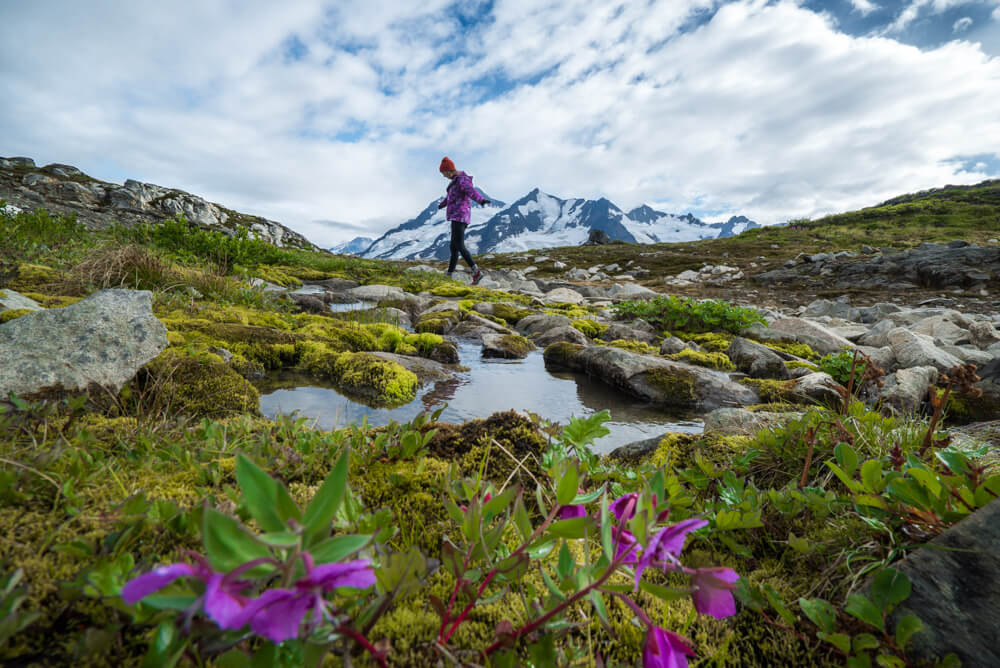 There were a few planes here and there taking scenic flights but otherwise it was ours. I kept wondering how something so beautiful could be so empty but in truth it's not that hard to figure out.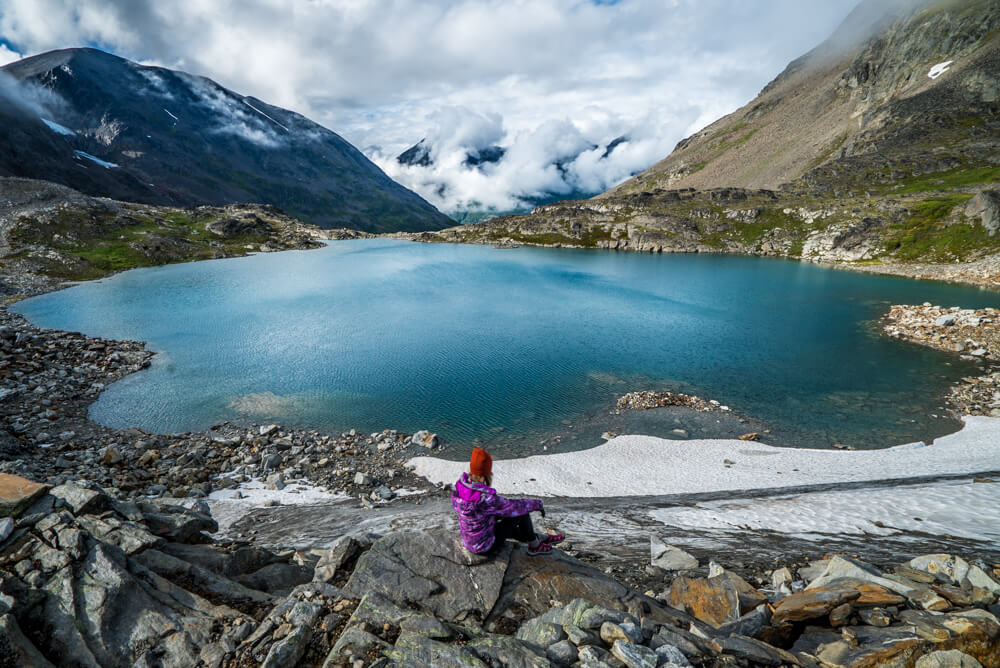 You have to fly in, and the hike is tough.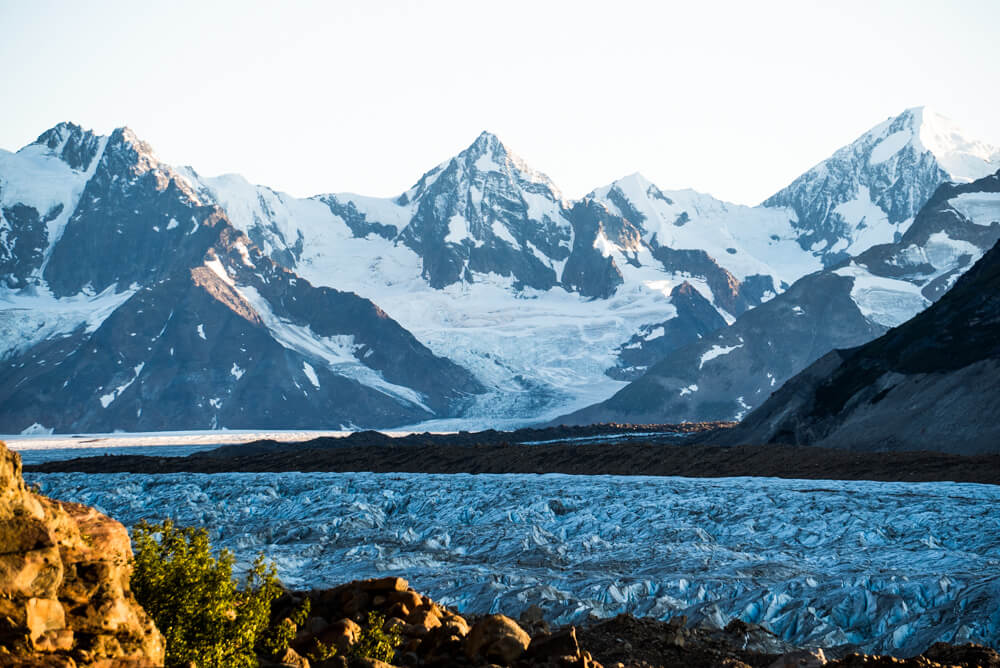 It's a lot of steep ups and downs on rocks, traversing glaciers with crampons, bush whacking for hours, and walking through terrain that sinks below your feet – it is exhausting.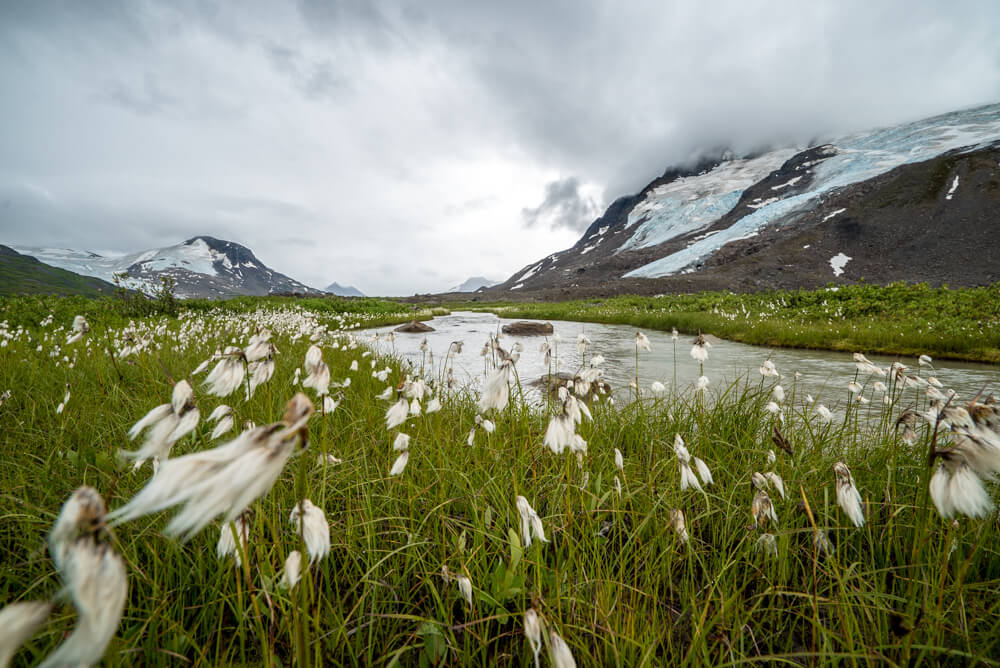 It's also the best hike I've ever done because it was impressive sight after mind blowing sight and I just could not get over the feeling of having nobody else around (am I perseverating yet?).
No selfie sticks, no bus loads, no noise, no ambient lighting.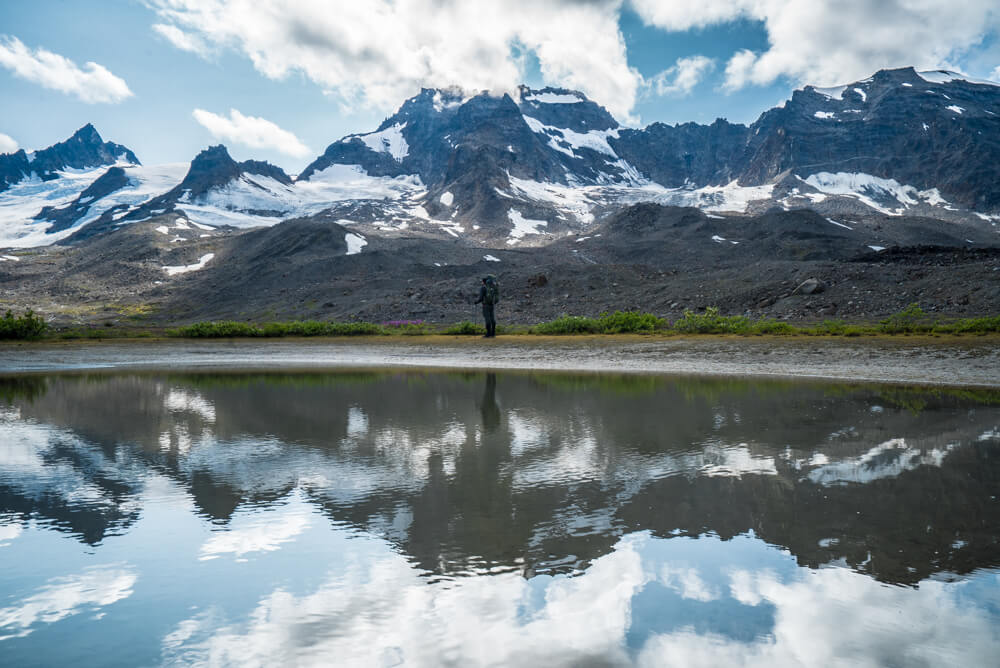 Just clean air, some of the clearest water on the planet, mist, rainbows, moose (did I mention moose? I love moose), sun, mist, snow, and bucketloads of wild blueberries.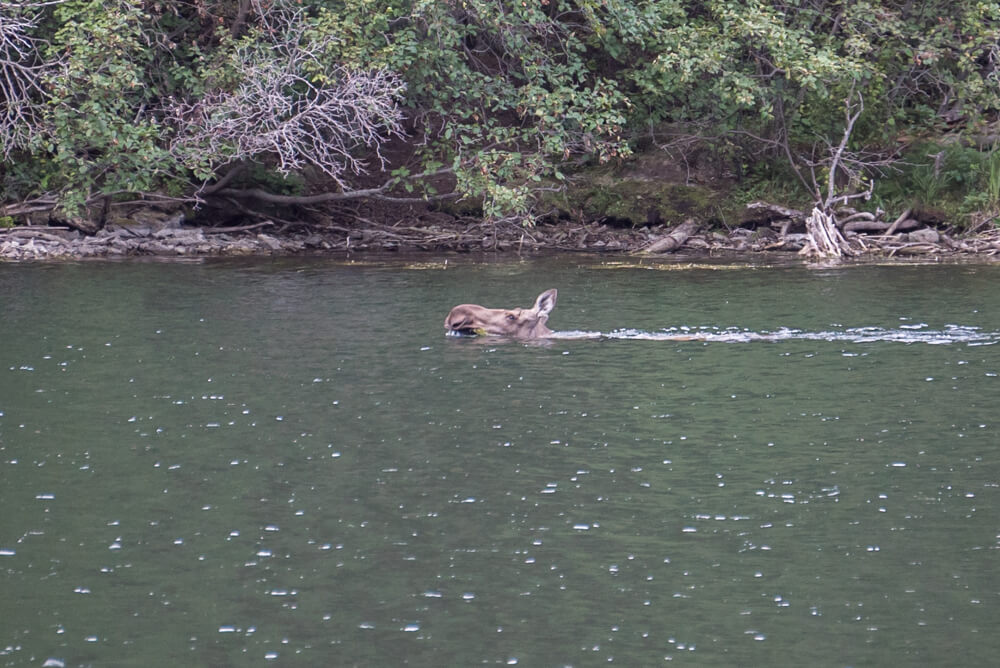 Honestly, how does one find such unspoiled beauty otherwise?
I've tasted it in Kyrgyzstan and saw some of it on the toughest hike of my life in Patagonia ,but this!
This was even more remote, vast, and untouched.
Plus, it turned out that taking a hike with these particular two near-perfect strangers was a fantastic idea.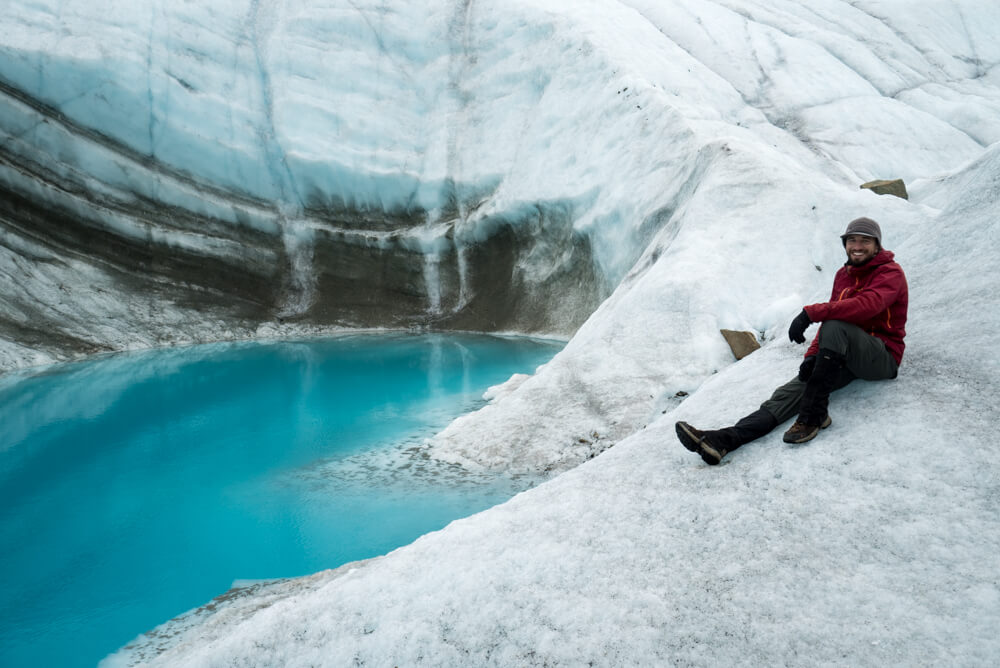 Because it so happens that we share the same inner 13-year-old sense of humor.
And when you're hiking for 8 days with someone, you hope to dear God almighty, whatever you understand him/it to be, that y'all get along.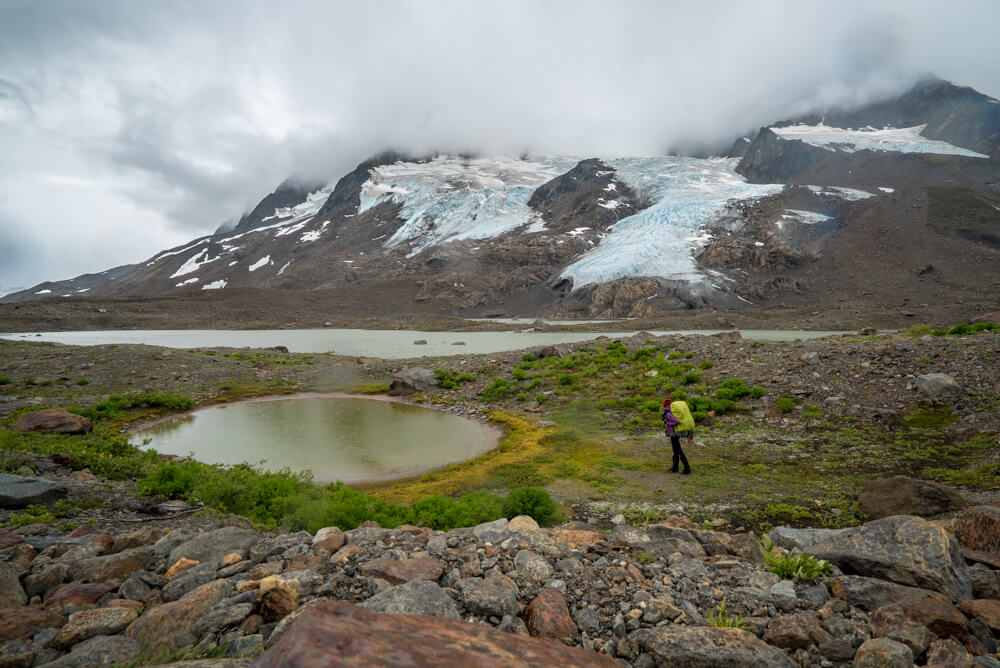 Though I do love solo traveling, this is not something to attempt alone, so it was awesome to be with such laid-back, fun-loving people.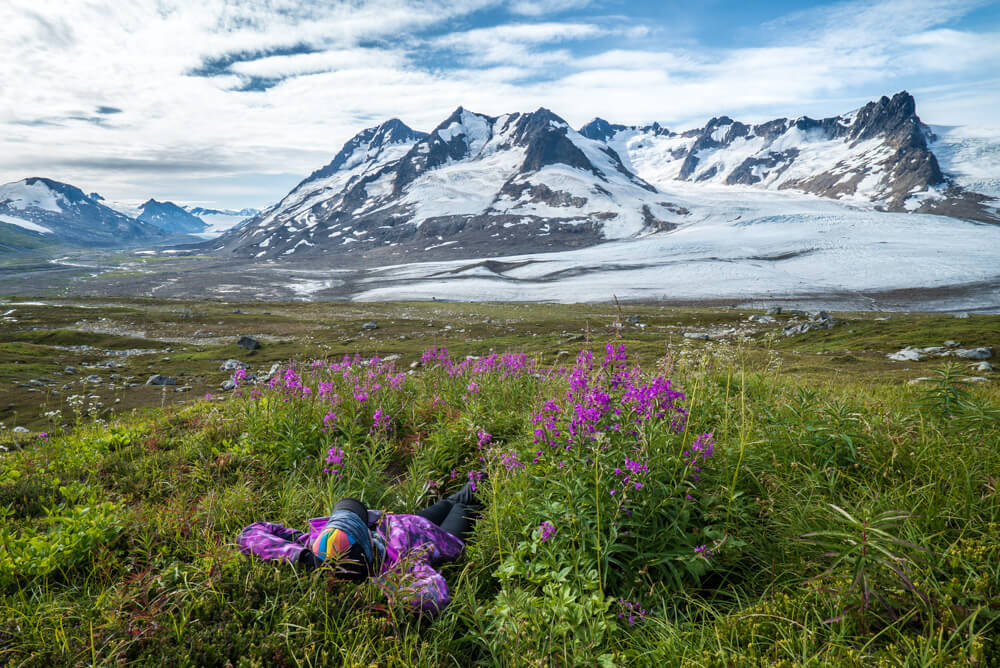 Now I'm left with a desire not only to seek out hikes where I might not see other signs of human life, because something about returning to the root of humankind is cathartic, but to explore a whole lot more of Alaska.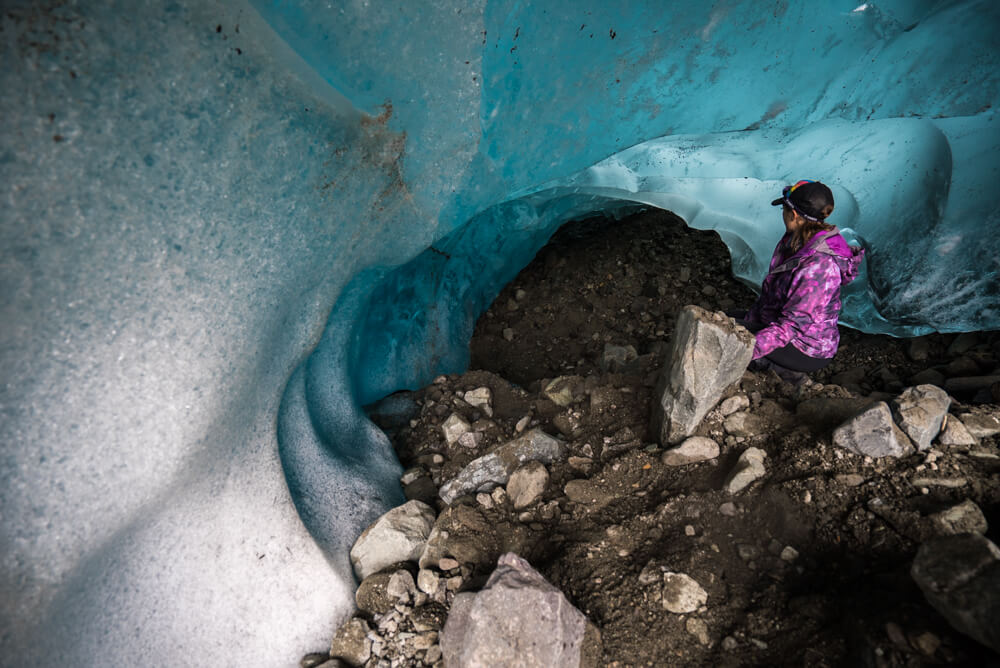 And I want everyone to know what this feels like.
Want to have the same experience in the Alaskan wilderness?
Let us help you plan the most epic adventure to Alaska! Spend a week backpacking through untouched wilderness in a remote corner of Alaska, and hike through spectacular alpine tundra in the Talkeetna Mountains. This is truly a dream trip for anyone interested in backpacking and/or landscape and wildlife photography. Click here for more information!