Figuring out the ins and outs of getting immunized and maintaining health insurance on the road took me a freaking while.  I spent days on message boards, calling various insurance companies, and speaking to other travelers before I was finally able get things straightened out.
To save y'all some time, I detailed my findings here:
Health Insurance:
I could wax poetic for days, weeks, perhaps even months on the frustrating and unfortunate healthcare system we deal with in the US.  Suffice to say it sucks horribly.
In most cases, you'll probably have to quit your job to take a gap year.  If you live in the United States, that means you might find yourself in a bit of a pickle (assuming you're 26 or over in which case you no longer qualify to be under your parent's insurance).
I quit my job in preparation to travel.  It seemed like an all-around fantastic idea, until the harsh reality of healthcare costs set in.  I was left with the responsibility of paying for Cal-COBRA – meaning I would continue the same insurance my former company had sponsored, but I'd be paying 110% of the costs (that extra 10% is administrative fees – I could just scream).  I'm sure each state has their own kind of continuation insurance.
This seemed all well and good until I realized the cost is $360 per month for my extremely crappy HMO.
It's enough to drive a sane person crazy.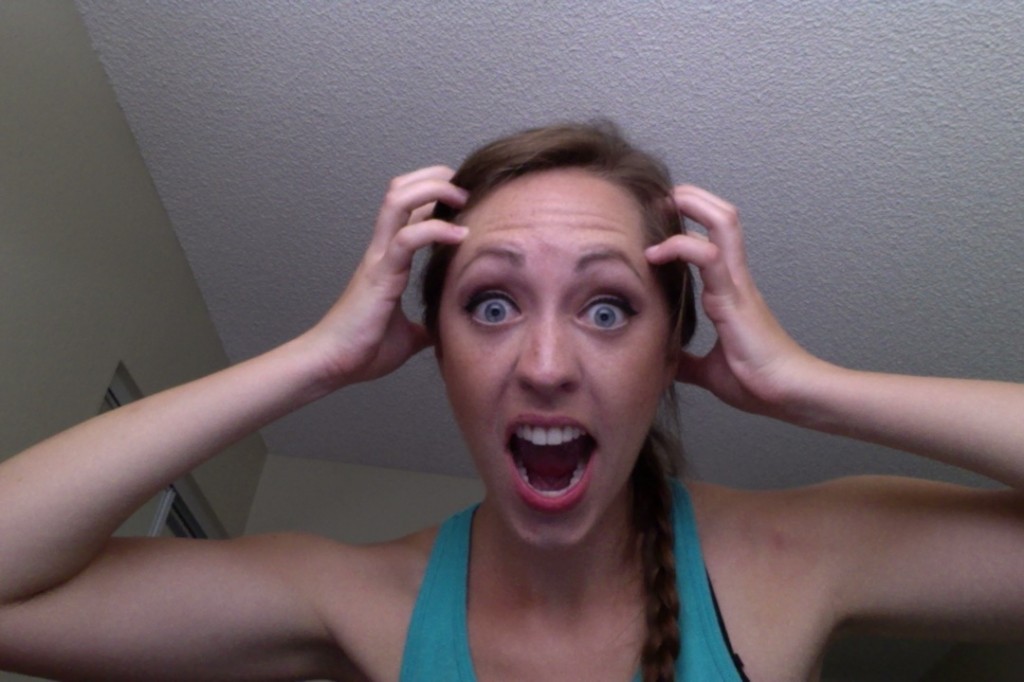 One could apply for cheaper insurance, but only if you have visited the doctor for almost nothing for the past year.  Pre-existing conditions (like shoulder surgery, for example) equal instant rejection.
Those in my situation, who are looking to travel long term abroad, have a choice to make: pay up for insurance out of pocket, or don't have insurance at all in the U.S.
I'm choosing not to have insurance in the US while I'm gone.
I better stay away for a while. 
Immunizations
The funny (but not really that funny) thing about most US insurance is that it will NOT cover your travel immunizations because apparently these are elective.
I know! It makes tons of sense to me, too.
Thankfully, I'm a responsible samaritan who paid out of pocket and immunized herself so that I won't come back and infect people with Japanese encephalitis.  You're welcome.
The cheapest method will be to make an appointment with your local department of health organization, which in my case, was Orange County, California.
Upon walking in, it will be immediately apparent that this is not your typical doctor's office. In fact, it is strangely reminiscent of the DMV, complete with rows of plastic chairs and taking your number and waiting.  Unless, of course, you have an appointment that you booked at least a month prior (be sure to do that).
I should also point out that, at least at my clinic, malaria appointments are separate, and require another fee, of course.
I fully expected the doctor to try to upsell me on immunizations, as the message boards had warned.  She was great, though.  She was very warm, excited for me about the trip, and I was surprised that she patiently waited for me to call my mother regarding my immunization records, just to make sure I didn't get Hep B twice (FYI, if you're in your 20s and attended public school in the States, you have probably had the vaccine already).
For Southeast Asia, I got tetanus (had already had the booster, which is necessary every 10 years), another booster of MMR (measles, mumps, and rubella) as well as polio (You probably had these as a child, but it's good to get a booster. My GP doc was able to give me these and bill insurance as a medical necessity), typhoid which I took in pill form (this method is cheaper and lasts longer than an injection), and hep A.
Some would suggest getting the rabies vaccine. Of course, it runs about $1000 to get the full three-shot series.  It also does not prevent you from needing another shot if you get bitten.  It simply buys you time if you're in a rural area.  So, if you think you might be in a situation where you could be bitten (by rabid monkeys, dogs, or animals on a farm you might volunteer for) maybe it's worth looking into.  As for me?  I'll resist the urge to pet the "cute friendly little" vicious dogs on the street, and take my chances.
I think I'll also pass on the malaria pills.  Everyone has an opinion, but in general, I think I'll wait until I get to Asia to make the choice.  I hope these aren't famous last words (or in my case, probably not that famous).
Travel Insurance
I bought a 6-month coverage plan and will re-evaluate for the remainder of my trip.  Medical evacuation is covered, as well as most of the activities I enjoy (SCUBA diving, cage diving, you know, that kinda stuff).  Of course, I can't be evacuated back to the U.S., so if anything goes awry, I can fly a friend or family member to me, and they'll cover it.
Based on what I could find on the message boards, I decided to go with World Nomads.  I hope to never have to file a claim, but we'll see!
Have some knowledge to share regarding immunizations or healthcare on the road? Do share! 
Click to read more posts about