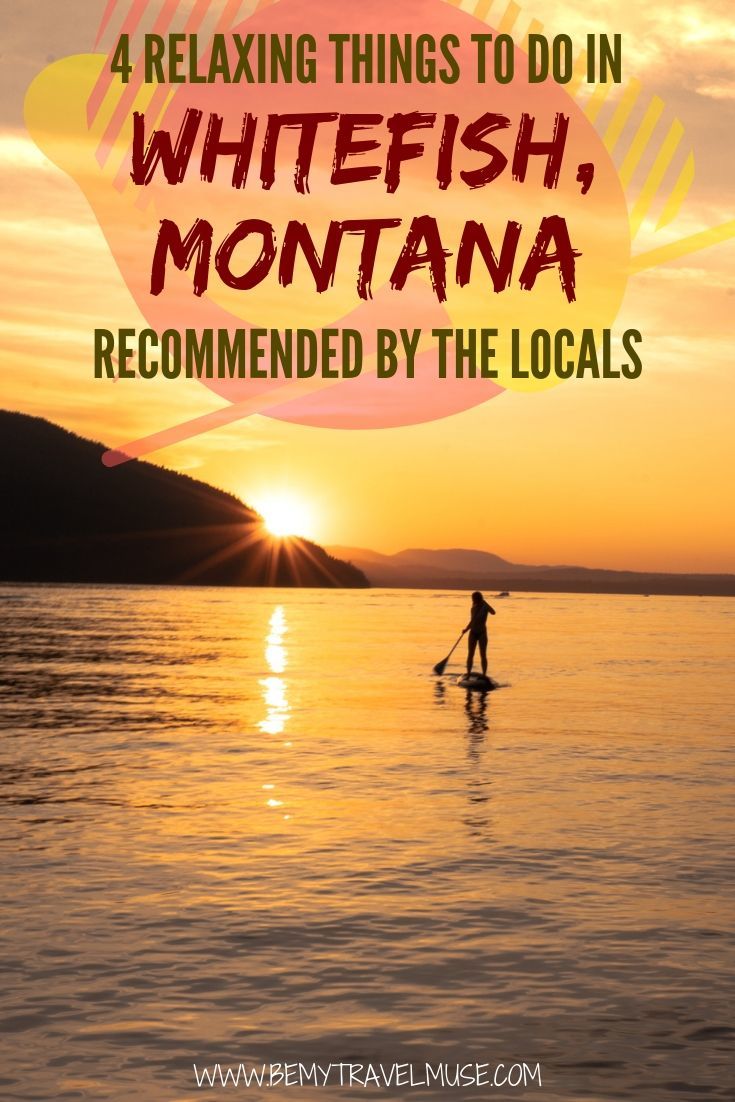 Every now and then you stumble upon a small town that seems to have a little something special. It's the type of place where the locals deeply value nature they're blessed with, where visitors can find abundant yoga classes, opportunities to walk among ancient trees, and ample opportunity to relax and reflect. Country roads make way for organic grocery stores, crystal shops, and artist galleries. It's a vibe, if you know what I mean. 
Whitefish in Montana has that vibe. 
Plus, you know a place is good when within your first few hours there, the locals are telling you about all the things you have to do when you come back, urging you to extend your trip a bit longer, because there's so much that they want to show you. 
I visited Whitefish during my project with Visit Montana, and had the honor of seeing it with a lot of locals guiding my way. I got to see aspects of the area that most tourists probably don't, which is why I want to share it all with you now, because there's much more to Whitefish than meets the eye. These were some of my favorite things about it: 
SaltBox Crystal Sound Bowl Meditation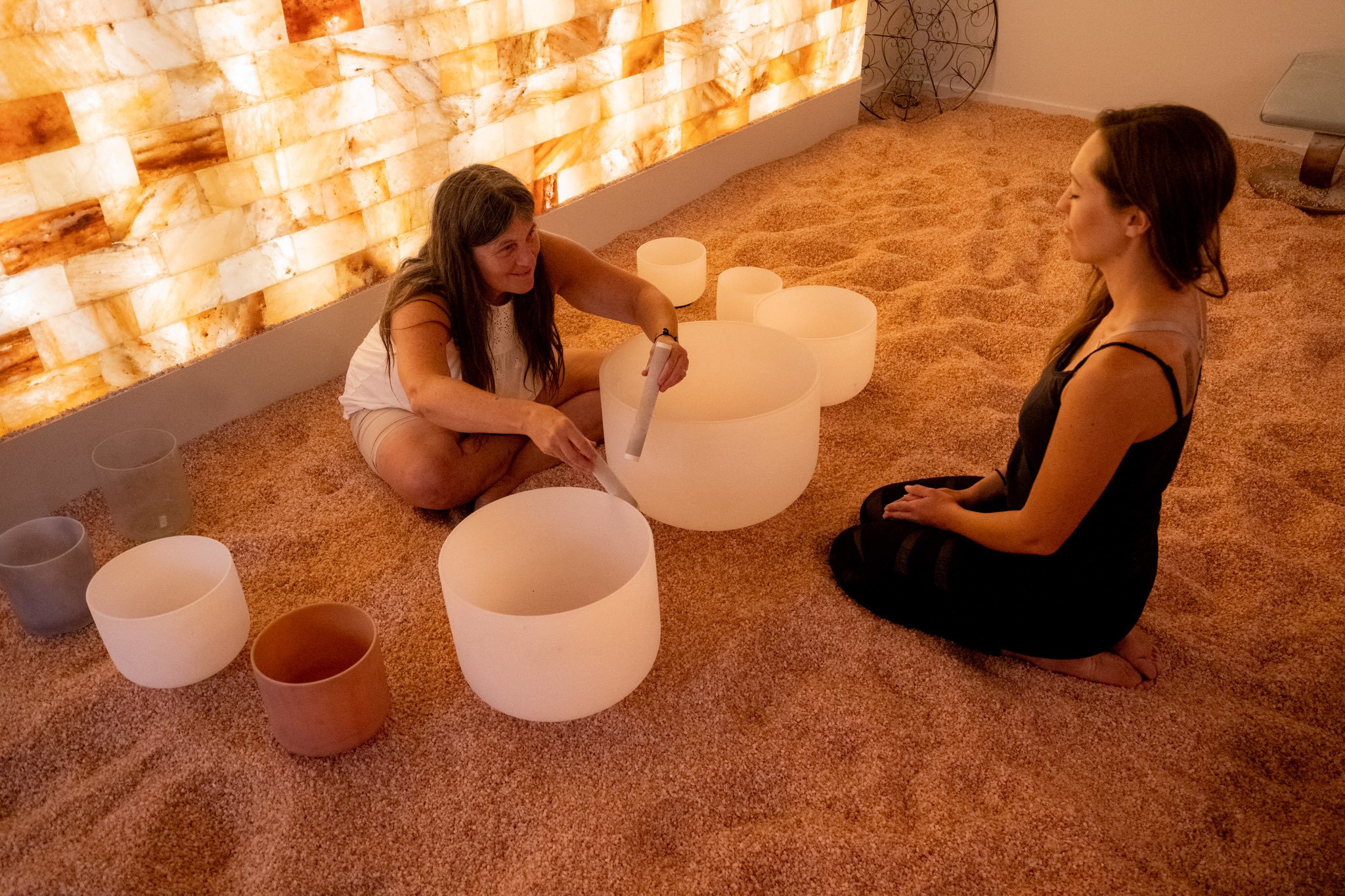 While I'd experienced crystal sound bowls before, I'd never heard of dry salt therapy before visiting Whitefish. 
Popular in Europe and Russia, dry salt therapy is a holistic approach to detoxifying the respiratory system and healing skin conditions. It can help with better sleep, plus alleviate allergies, snoring, eczema, flu, colds, and more. Salt is anti-bacterial, anti-inflammatory, and loosens excessive mucus (something I experienced firsthand during my session).
The therapy works by dispersing microparticles of salt, with a halogenerator, into the room, which is covered with Himalayan pink salt on the floor and one wall, as seen in the photo above.
We not only had the benefits of the salt, but the crystal sound bowls as well. Before the session, Velvet, the crystal bowl, um, musician? explained the process to us of the sounds, how the therapy works, what to expect, and how to best experience it. Basically – relax and let the sounds, both pleasing and painful, do their work. 
Crystal sound baths aid with deep relaxation by activating the alpha and theta brain waves, which are associated with meditative and peaceful states, as well as the Chakras in the body. I can attest, the vibrations of the crystals are deeply relaxing. 
The SaltBox also offers massages, an infrared sauna, and other treatments. It's one of a variety of salt spas in the US, and you can check it out here. 
For more spa options in Whitefish, check out: 
Shanti Yoga Studio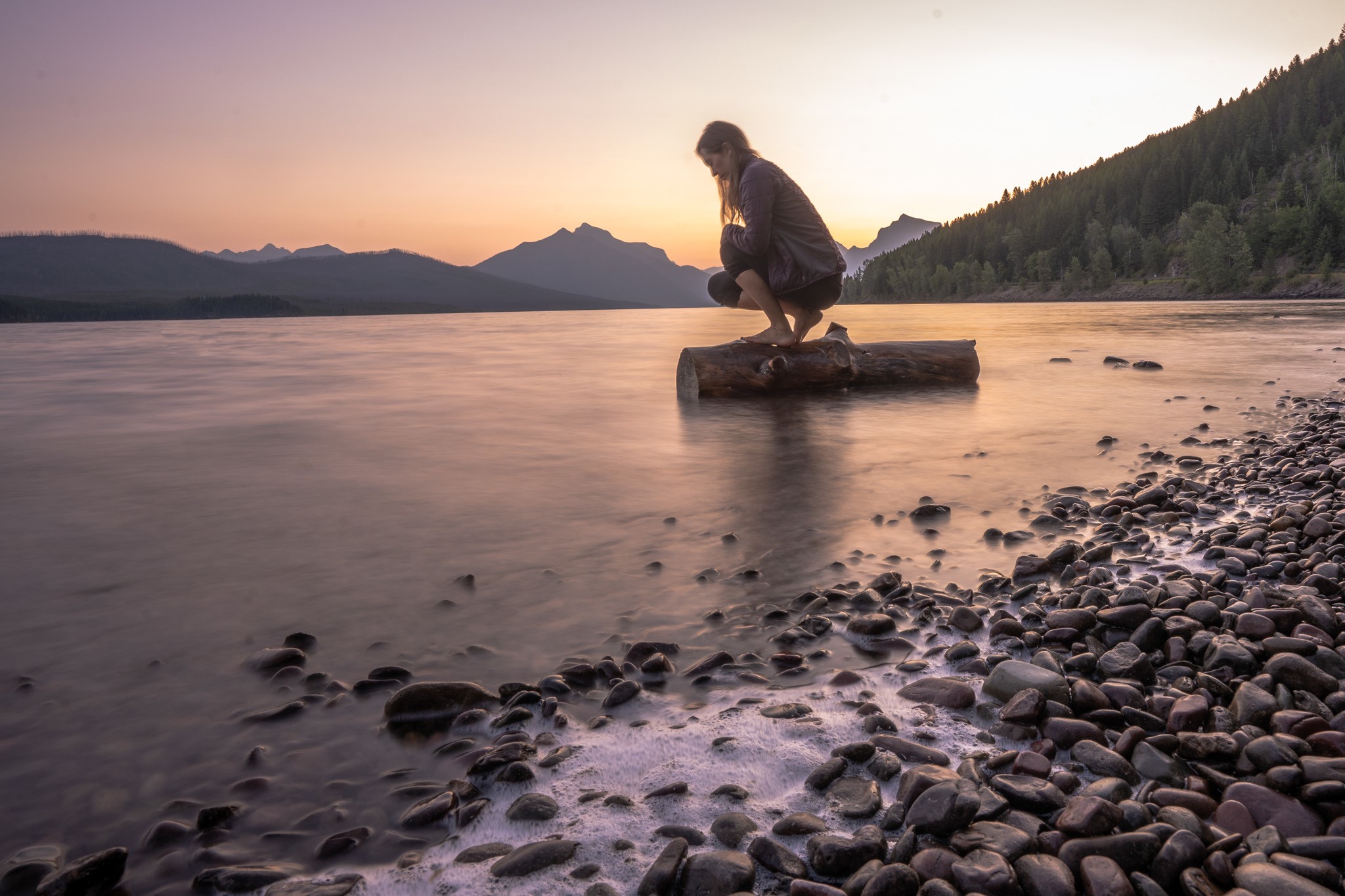 I came to Whitefish after hiking 21 miles in Glacier National Park the day before, and backpacking for 6 days in Iceland prior to that. Needless to say, I was in dire need of some relaxation. Shanti Yoga's gentle yoga class with Kirsten was exactly what the proverbial doctor ordered. It was an hour and a half of stretching out what felt like every muscle in my body, mainly on my back. It felt so good, so relaxing, and so perfect after all of that activity. I left feeling rejuvenated and free of stress.  
Since most people visit Whitefish to ski, mountain bike, and hike, having yoga classes for a nice stretch afterward is wonderful. I also loved the quotes on the walls from Thich Nhat Hanh, including my favorite, "no mud, no lotus."
Check out the following options for yoga in town: 
SUP on Whitefish Lake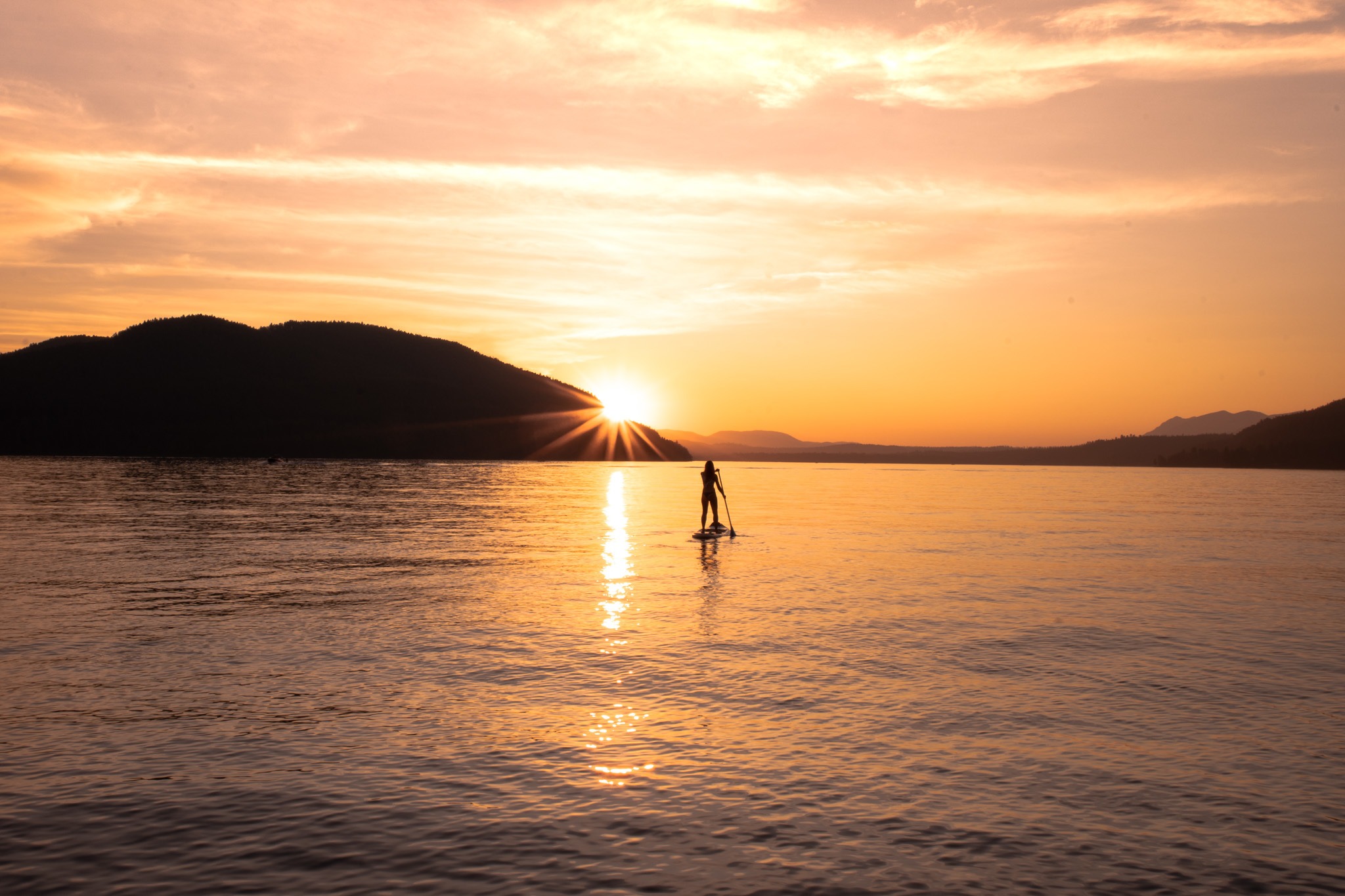 After all of that lower body positioning, it felt like the perfect counterbalance to stand up paddleboard on Whitefish Lake, particularly since the water is so clear and it offers such beautiful sunset views.
Whitefish Lake is sizable, at nearly 6 miles long and 1.4 miles wide at its widest point.
The lake is popular for fishing, kayaking and boating. You can also camp and swim at Whitefish Lake State Park and, of course, SUP. This photo was taken at Les Mason State Park, which offers perfect positioning for the sunset.
I took an SUP lesson from Paddlefish Sports, which was not only helpful for perfecting my technique and how I hold the paddle, but also the incredible conversation with Sonny, the owner. Although they close at five, he told me as long as you talk to him, he would be willing to rent a paddleboard overnight. That way, if you don't have your own you can still paddle into the sunset as well!
The following places are where you can rent a stand up paddleboard around Whitefish:
Whitefish Trail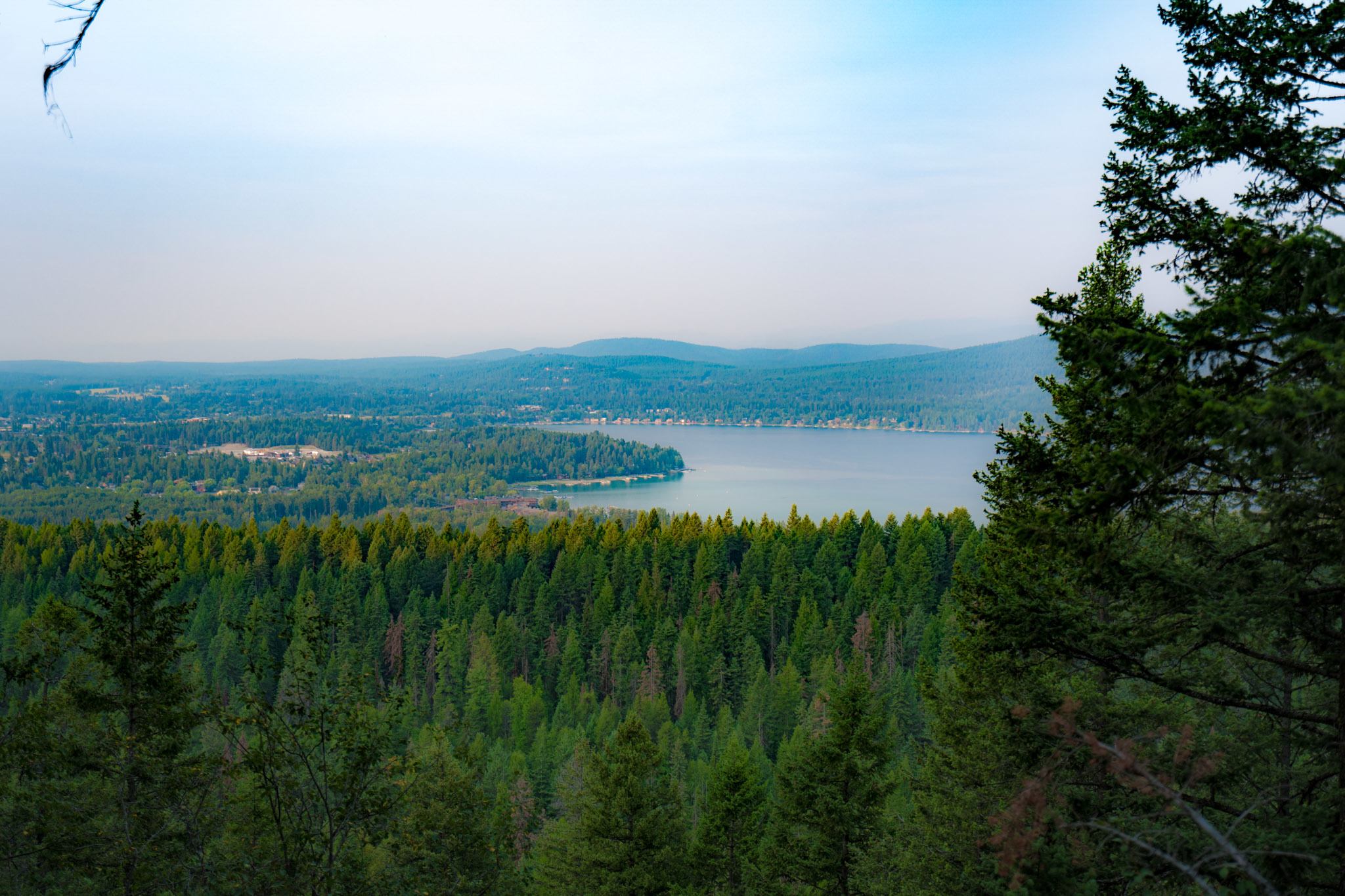 The Whitefish Trail offers up to 42 miles (soon 55+!) of hiking accessible from 12 trailheads in and around town.
The trail is popular with mountain bikers, hikers, trail runners, and Nordic skiers in the winter.
Popular parts of the trail include the Big Mountain Trailhead, which offers access to Nordic trails and old cedar groves, and the Reservoir Trailhead, which I did. It's a nice and short 1.5 mile hike to a nice view of Whitefish Lake. This one is pretty popular with mountain bikers who can bike to the Big Mountain Trailhead in 5.5 miles. So if you're a hiker, it might be best to do this one in the morning before there are bikers on the trail.
Other favorites include Lion Mountain, a 3 mile loop, and Beaver Lakes. You can check out all of the trailheads here.
Stay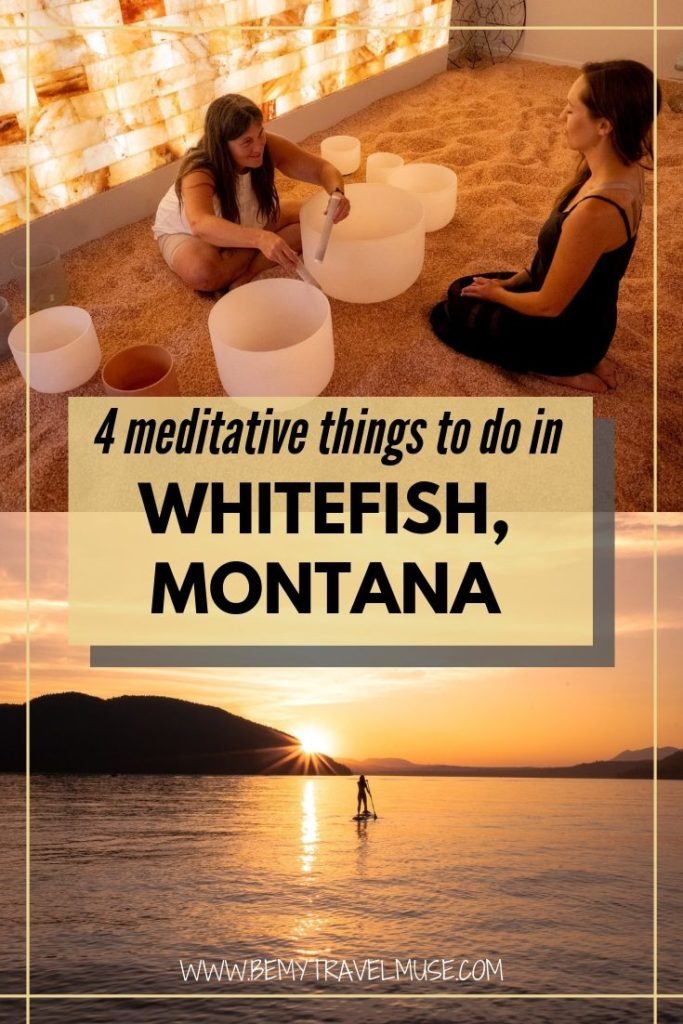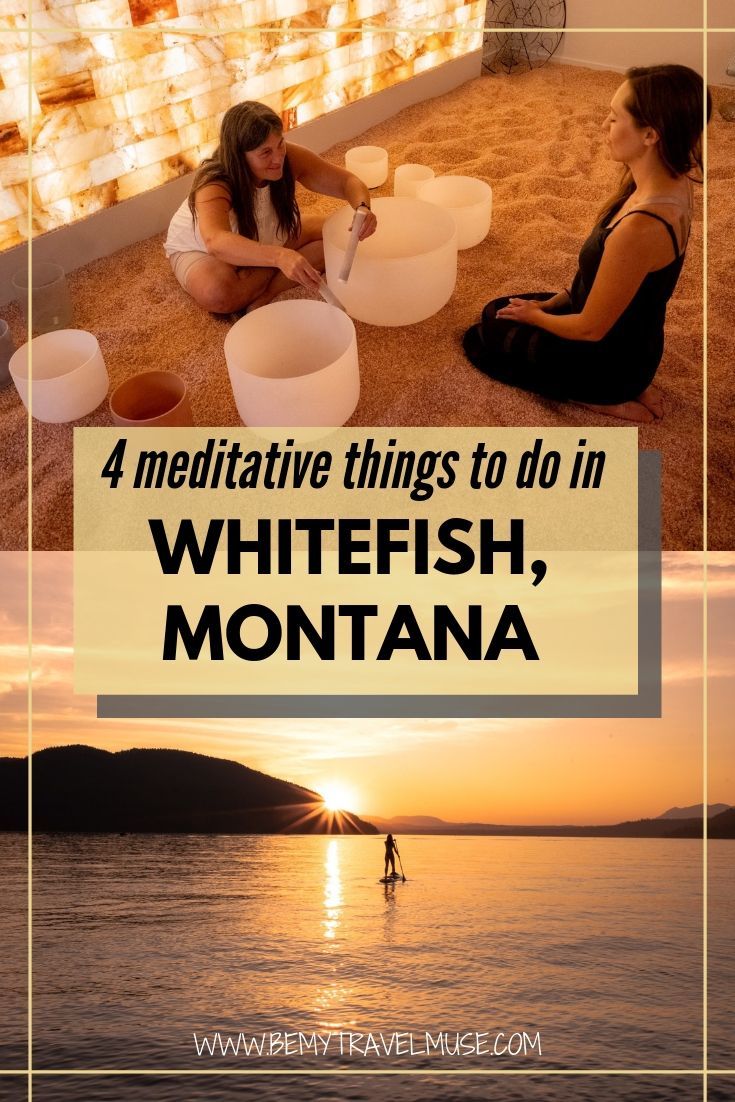 I stayed at the Firebrand Hotel, which had nice rooms and is in a great location. It's an easy walk to many of the restaurants in town as well as yoga and some of the breweries.
With only 24 hours in Whitefish, I felt lucky to be able to discover so much of it, and to have a chance to try something new at the SaltBox. For anyone looking for some rest and relaxation, coupled with outdoor adventures, Whitefish, Montana is perfect. It's also ideal for different activity levels and interests because there's so much variety.
Enjoy your time, enjoy the stargazing, and enjoy the amazing sunsets and sunrises. There is truly something special about Montana.
Read Next:
*This post was brought to you in collaboration with Visit Montana and Explore Whitefish. However all feelings towards the amazing town are all my own, and this review is genuine. Your trust always comes first.