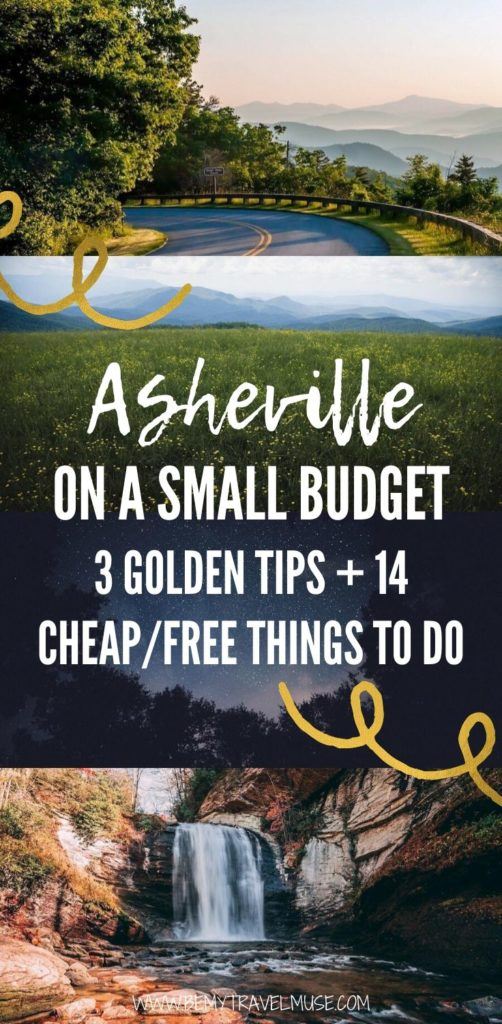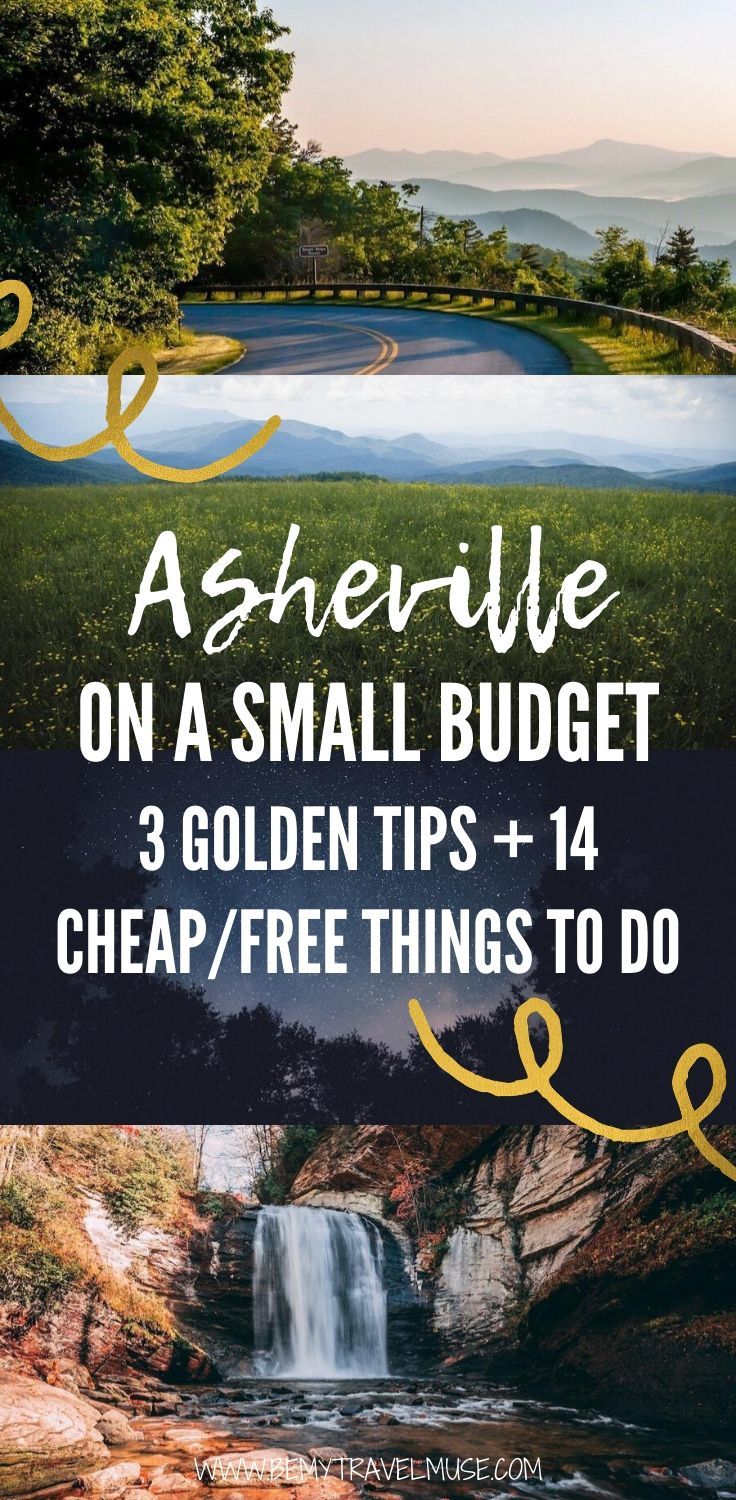 Asheville is the nonconformist of North Carolina's cities. It's a part of the South, yet it doesn't quite fit into this box. Asheville attracts both mountain enthusiasts and artsy folk, merging all of these influences to make a city that's completely its own.
Asheville's eccentric vibe has attracted celebrities throughout the years, from literary author Thomas Wolfe to the Obamas. Even the Vanderbilt family saw something special in the city and built the country's largest home here!
While its increasing fame can give off the impression that Asheville is a quirky getaway for the rich, it's totally doable on a budget. Here's how: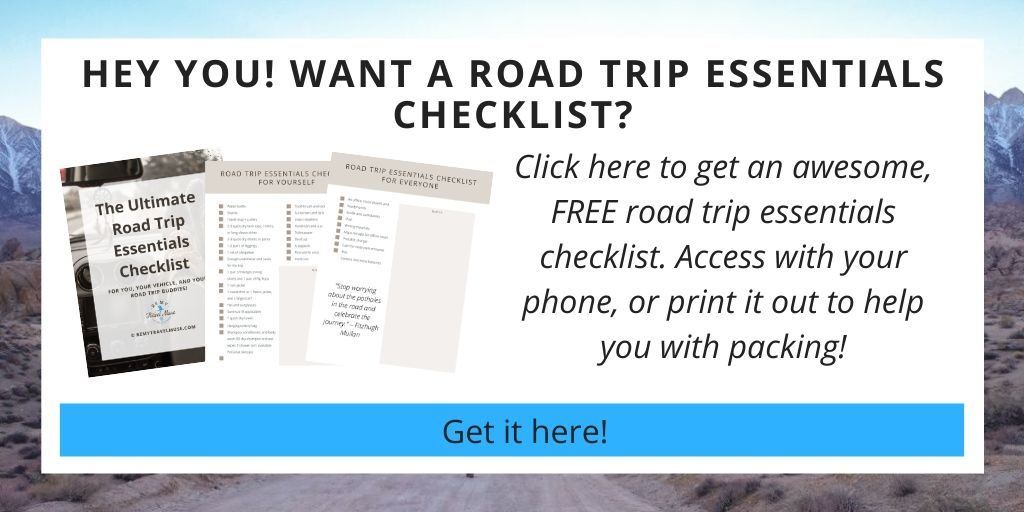 Scout Out Your Stays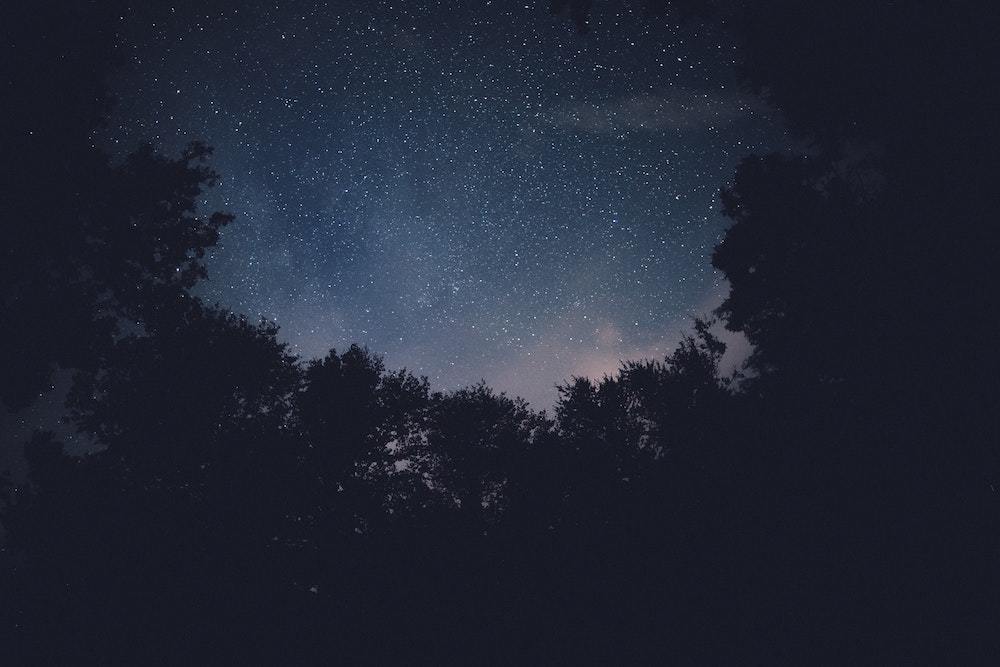 Nothing against hotels, but a true Asheville experience is best under the stars. If you decide to take a road trip to Asheville, there are a ton of campgrounds and RV Parks around. It'll give you a better view than the hotel's popcorn ceiling, and beat its prices too.
The best places to find camping locations are in the nearby Pisgah National Forest and Blue Ridge Parkway. Scout early if you're looking for free campsites because they can fill up quickly! Once you settle on a campsite, come prepared for the night, because driving mountainside in total darkness is risky.
If you'd rather have the stress free accommodation experience, there are still a variety of hotel options and cheap Airbnbs to choose from.
Get Crafty with Your Beer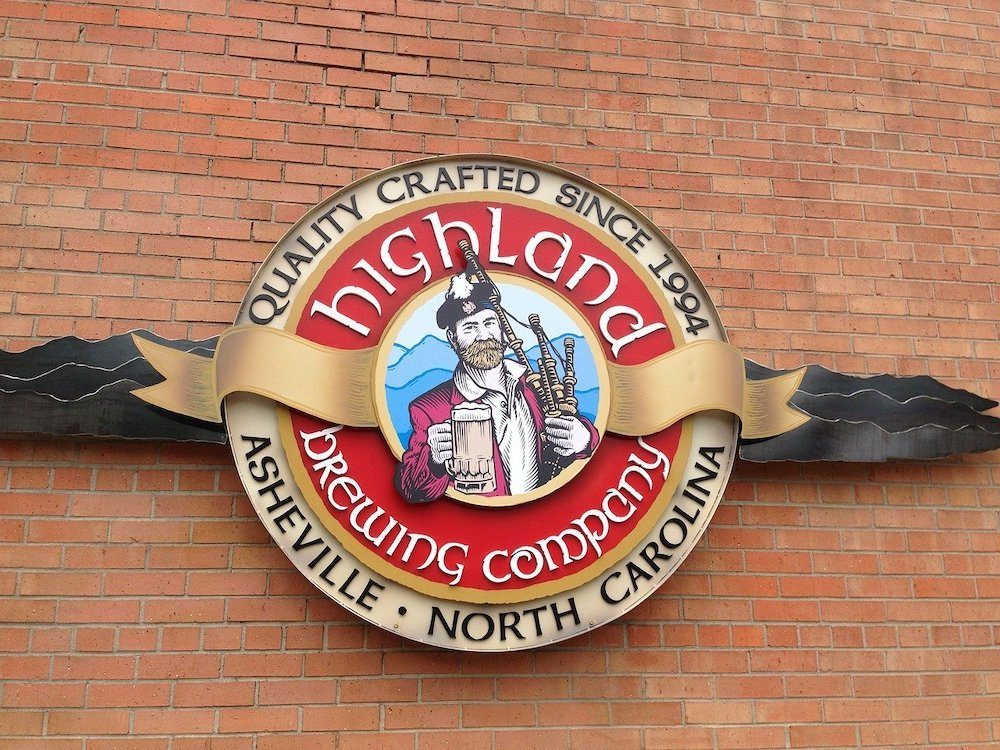 If you catch people pedaling mobile bars through Asheville's streets, you'll see that Asheville is all about brews. In fact, it has the second highest number of breweries per capita in the United States! The city offers about 100 local beers, and a constant stream of beer enthusiasts come thanks to the different beer festivals held throughout the year.
A lot of breweries offer special deals on specific days, so do your best to research the places you want to visit. You might find a free sampling or a pint night.
Be Your Own Tour Guide
For the solo traveler, Asheville's convenient trails make independent exploration easy. There are plenty of nature trails, ale trails, and even a city trail to choose from, so there's no need to pay for the standard museum or guided tour.
In general, Asheville is a flexible city if you're traveling on a budget. While places like the Biltmore Estate will cost you a pretty penny, many of its sites are free.
Enjoy these Cheap/Free Activities:
Most tourists who visit Asheville come to hike rather than go on a shopping spree, so breaking the wallet isn't necessary to see the area's best attractions. Here are some worth checking out:
Blue Ridge Parkway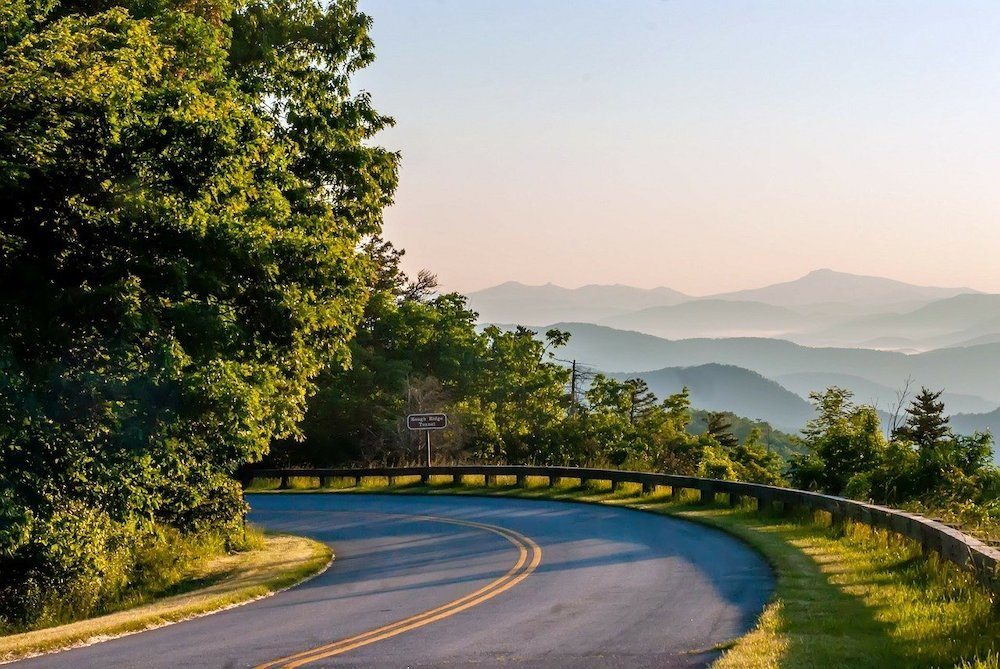 If there's experience you shouldn't miss while in Asheville, it's a drive through the Blue Ridge Parkway. The 469-mile road will take you from the Smoky Mountains to Virginia's Shenandoah National Park, but there are a lot of designated overlooks near Asheville.
Because of the parkway's mountain paths, navigating with a GPS isn't very reliable. Instead, plan your route ahead with the parkway's official app or with a good ol' fashioned map. The Blue Ridge Parkway is free and easily accessible, so drive slow (the speed limit here is max 45 mph!) and enjoy the sweeping views.
The North Carolina Arboretum
The North Carolina Arboretum contains over 65 acres of exhibits of regional and exotic plants, including a bonsai garden. The arboretum is around 10 miles from downtown Asheville, on the outskirts of the Bent Creek Experimental Forest. From November to January, the arboretum's Winter Lights cover the garden with festive decorations.
Entrance into the Arboretum starts at $16 for a personal vehicle but can vary depending on vehicle size, so come with your small car!
The Asheville Arts Scene
Walking through Asheville's artistic center is an enjoyable experience, even if you don't buy anything. There are fun murals scattered throughout the city, but you'll find most of the artsy places congregated in the River Arts District. Here, art galleries and shops are scattered along the east side of the French Broad River.
Head downtown on Fridays to Pritchard Park, where a drum circle performs every Friday evening in the summertime. The event gathers locals and travelers alike, and is the sort of experience that is quintessential Asheville.
Hike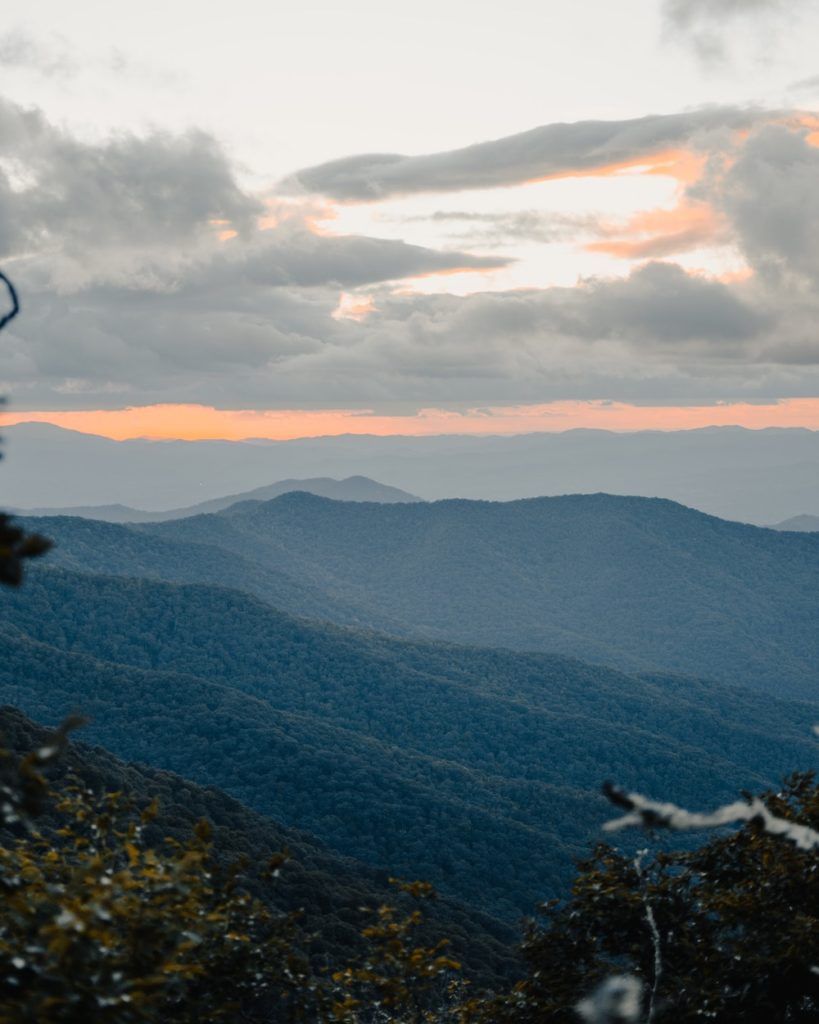 Asheville's close proximity to a handful of national and state parks make it an ideal hiking base. This is great news if you're on a budget, because you don't need to pay anything for the priceless views! Here are some of my favorites:
Craggy Gardens
This area is one of the prettiest in June, when the Garden's flowers bloom and cover the mountains in pink. Make sure that you bring a sweater if you come during sunset, because the temperature will drop dramatically once the sun sets. This trail is on the Blue Ridge Parkway, around 20 miles north of downtown Asheville.
The most common hike here is the Craggy Pinnacle Trail. The Pinnacle's top lookout gives you an all-around view of Mount Mitchell, Tennessee, and the Blue Ridge Mountains.
Mount Mitchell
If you're an altitude seeker, Mount Mitchell is great to visit—it's the highest peak east of the Mississippi River! There are a number of trails you can take depending on your hiking level: there's the Balsam Nature Trail for an easy hike, Old Mitchell Trail for a difficult hike, and the Deep Gap Trail that's somewhere in between. You can also just skip the hike altogether and walk 10 minutes from the summit parking lot to the observation deck.
Mount Mitchell is about an hour drive from downtown, so you can combine this trip with a visit to Craggy Gardens if you want to make the most of your drive.
Appalachian Trail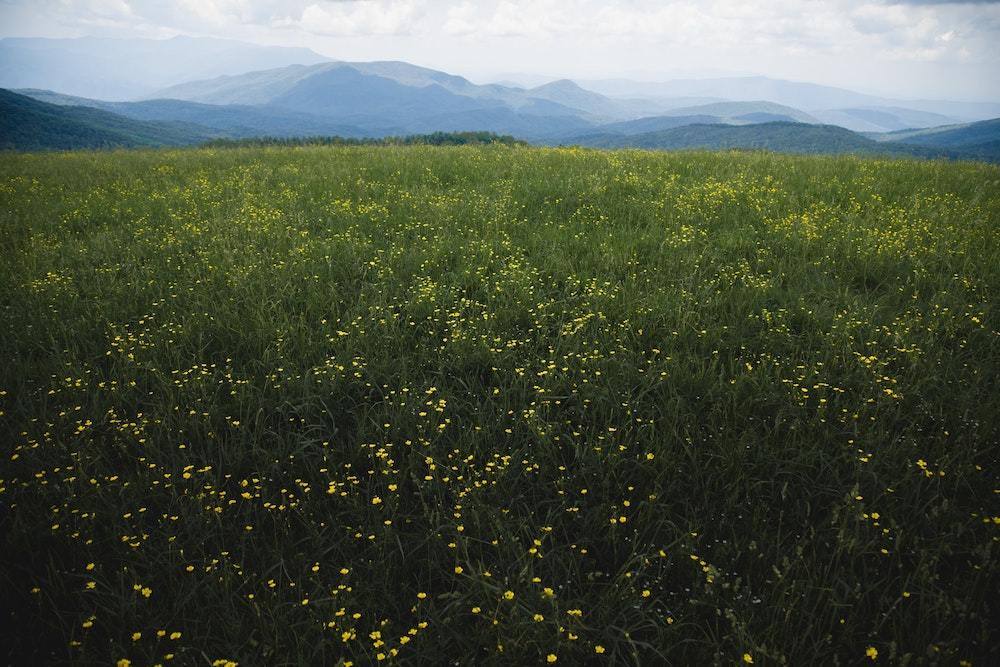 The Appalachian Trail is arguably the most popular trail on the east coast. It runs from Georgia to Maine with over 2,000 miles of path. If you want one of the best views along North Carolina's chunk, the Max Patch Trail will give you a rare treeless display of the area. You can get to the Max Patch by driving around 40 miles northwest of the city.
Bearwallow
The landscapes from this hike aren't particularly spectacular compared to the previous hikes, but the trail is relaxed and pretty year-round. In the summertime, Bearwallow's cows are the best part of the trail as they roam the fields during the warmer months! The trail is around 20 miles from downtown Asheville, and is around a mile from the bottom to its top meadow.
Fryingpan Mountain Lookout Tower
What better way to see the parkway than from a dedicated lookout tower? It's the tallest fire tower in the state, so I'd skip this if you aren't into heights. Climb the tower during golden hour and you'll see why people call it the "Blue Ridge Mountains". Plus, you'll get a panoramic view of Looking Glass Rock too.
You can reach the tower by going about 25 miles southeast of the city along the Blue Ridge Parkway. From there, the hike will take you about a mile to reach the tower.
Swim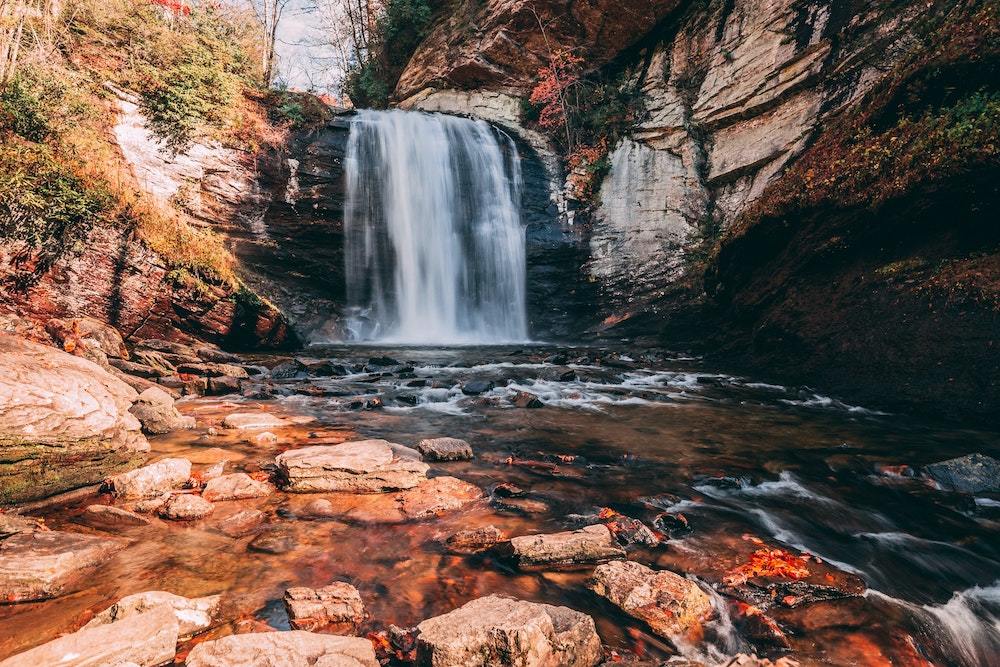 Few things are more satisfying than swimming in cool waters during a hot summer day, especially when the experience is affordable!
Looking Glass Falls
Named after nearby Looking Glass Rock, Looking Glass Falls is located around 35 miles from Asheville in Pisgah National Forest. The water falls 60 feet to the swimming hole below, which draws some pretty big crowds during the summer. You can find the falls off of US Highway 276, and it's free for the public.
Sliding Rock
Sliding Rock is exactly that—it's a rock that doubles as a 60-foot water slide. The rock is in Pisgah National Forest too, and only two miles from Looking Glass Falls.
Lifeguards supervise the rock at certain times of the day, in which case you have to pay $3 for entry. However, if you come during the lifeguard off-hours, there's no need to pay. Check Sliding Rock's hours and plan accordingly.
Lake Lure
If you're an 80s movie fan, you might recognize this manmade lake as the setting of Dirty Dancing. The lake and beach area cost $9 for adult admission, but the lake's flowering bridge and garden are free to visit.
The drive is almost 30 miles from downtown Asheville, but you can stop three miles before the lake to visit Chimney Rock. It's one of the state's iconic lookout points and gives you a full view of Lake Lure (if you're willing to pay the $17 entrance fee).
French Broad & Green River
Rivers run rampant in and around Asheville, with the French Broad River running right through the city's downtown. French Broad's calm waters are ideal for casual kayaking, river tubing, or even a SUP (stand up paddle boarding) session.
If you want to up the ante, the Green River is around 40 miles south of Asheville. This river has more intense waters for advanced kayakers, but there are also relaxed drifts in its calmer sections.
Asheville's charm comes from its rejection of the typical city polish in favor of natural authenticity. If you come here not wanting to spend a lot, you can still experience most of what the city and surrounding area have to offer. Just get creative in typical Asheville fashion—and you'll find plenty of things to do.
About the author: Chloe Arrojado is a journalist and aspiring Renaissance woman from North Carolina. If she's not writing, she's probably attempting to learn another language. You can see what she's up to at her blog.