This post was written by Emily Becker, a Chicago native freelance writer for BMTM.
If you've read about all the wonderful things to do in Chicago, chances are you're already looking at flights. But when is the best time to visit? After all, Windy City winters can be rough, and summertime brings large crowds. What's the happy medium? As a Chicago resident who has experienced every season multiple times, I think there's something to love about this city no matter when you visit.
However, to make sure you have the best time there, here's my breakdown of the best time to visit Chicago, according to what you're looking for in a travel experience:
For the Best Weather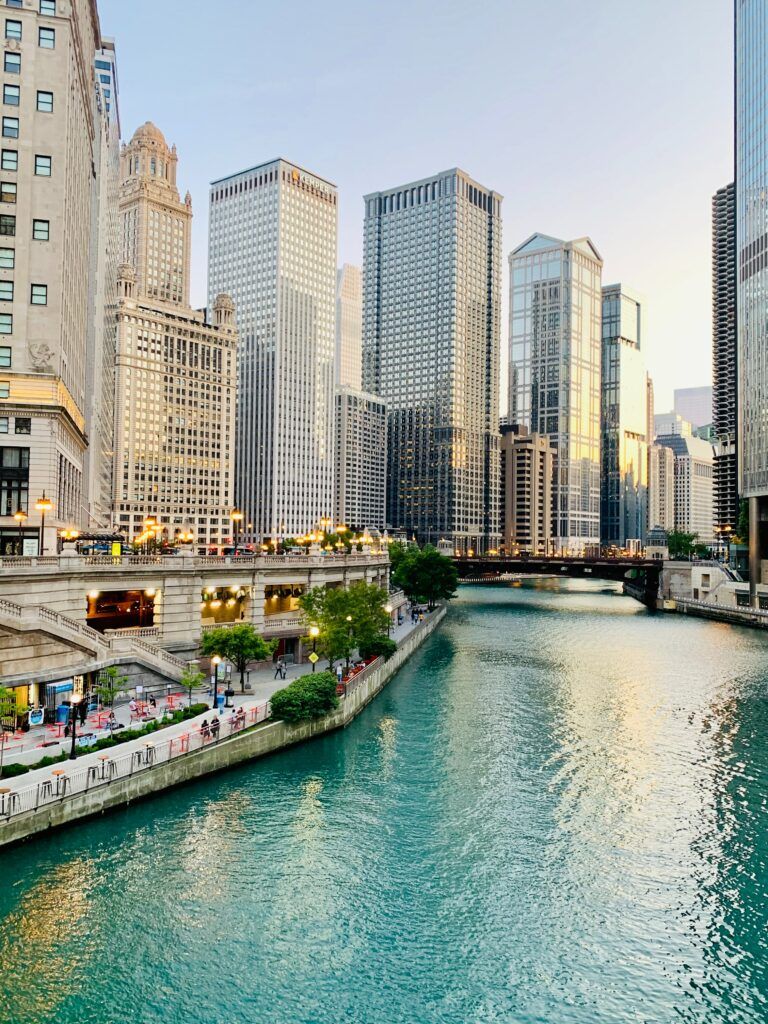 Summer
There's no time like summertime Chi, so if you love sunshine and warm temperatures, then visiting from June to August is for you. Throughout those months, you can expect some scorching days with occasional heavy rainstorms, but overall the weather is great for any activity that you hope to do. Spend the morning basking in the sun at one of the beaches on Lake Michigan, or take a break from the heat with an afternoon stroll through a museum.
Fall
If the hot summer temps aren't your thing, but you still want to spend ample time outside exploring the city, visit in the fall. The weather is beautiful from September to November, with mostly sunny days, mild to chilly temperatures, and minimal rain. The driest month of the year is October, with September and November just behind. It's still warm enough in September to enjoy the beaches, but the water will definitely be too cold to swim in toward the end of the month and onward. Either way, fall is a great time for a picnic in Grant Park, a stroll through the Lincoln Park Zoo, or a day spent museum-hopping.
Winter
I won't lie: winter is my least favorite time of year in Chicago. In my first year living in the city, we had a polar vortex come through in December, which made even just walking outside feel like an icy nightmare, with winds so cold that they froze my eyelashes.
Don't get me wrong, though. There are perks to visiting Chicago in the winter, which include escaping the crowds and saving money. Plus, not everyone hates winter the way I do. If you do decide to visit Chicago between December and February, just make sure you prepare yourself for the freezing temperatures. I'm talking insulated boots, a heavy jacket that goes almost to your knees, gloves, a hat, and a scarf.
Spring
Be aware that if you visit Chicago anytime from March through May, you may become a victim of false spring. Although spring technically starts in March, it isn't too unusual to have a random snowstorm come through. In fact, I remember that it was snowing on my sister's birthday one year… on March 25th. Spring sees the most rainfall in Chicago, especially in April.
Rain doesn't have to be a deal-breaker here, though. It's easy to hop from one place to another without having to walk through the rain, due to the city's underground train system downtown. In fact, you can walk several blocks completely underground without having to step outside.
For Outdoor Activities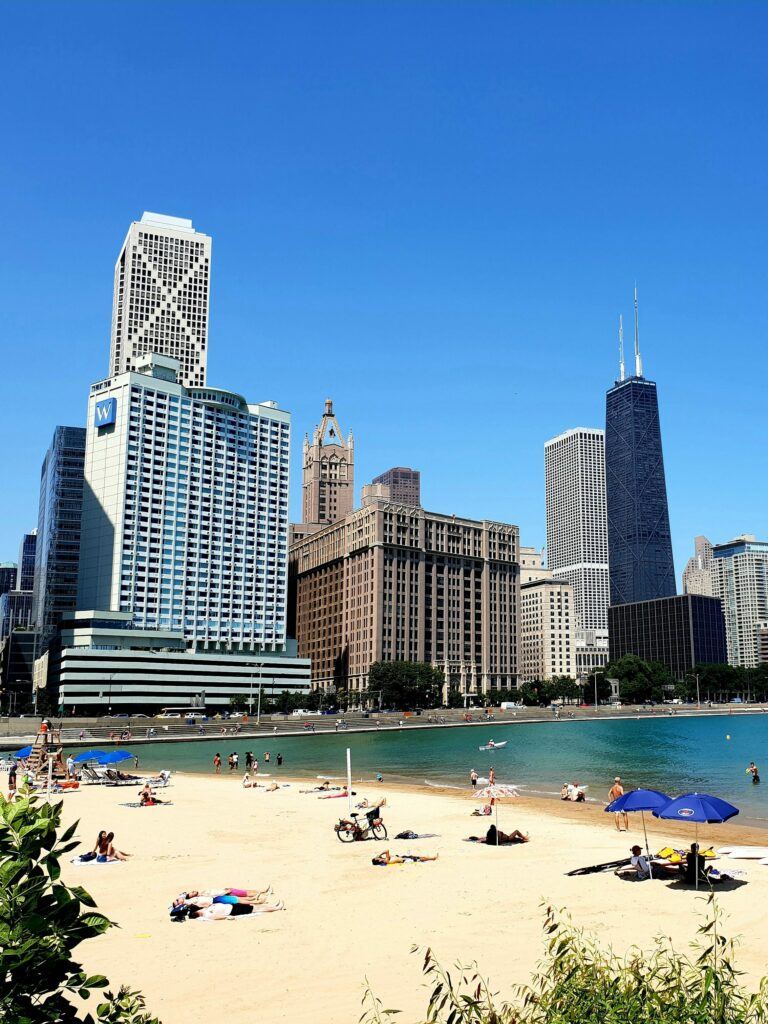 June-October
There are tons of awesome things to do in Chicago for outdoorsy types. With Lake Michigan to the east, nature preserves to the north, the Chicago River running through downtown, and bike paths galore, there are plenty of ways to spend your time mostly outside. Here are some of my favorite outdoor activities in the city:
Although the summer months from June to August see scattered thunderstorms, usually in the afternoons, there's plenty of warm sunshine to make any of these activities ideal. You can also enjoy any of these activities in September and October, although the water may be too cold for any SUP or kayaking.
For Hitting Up All the Museums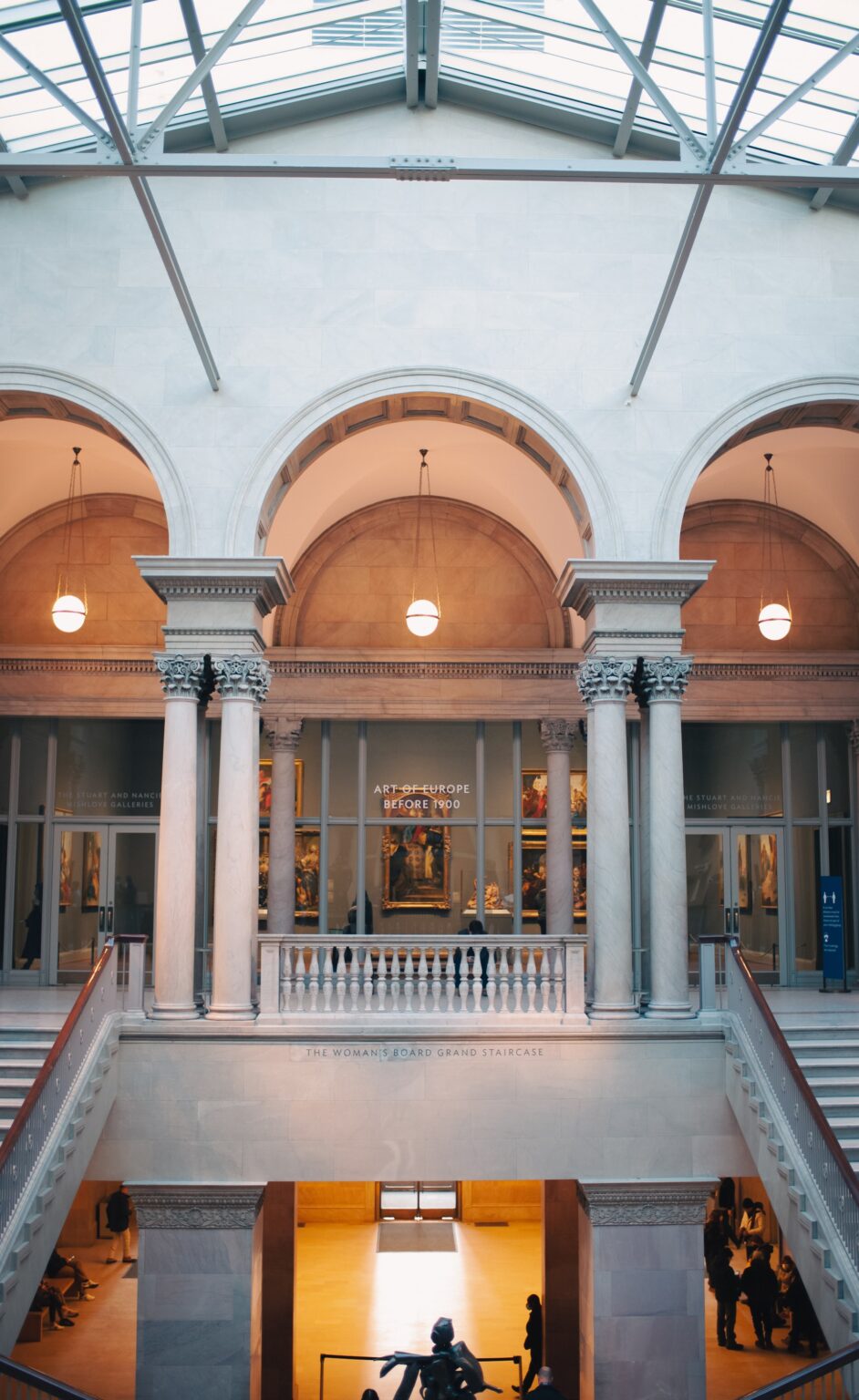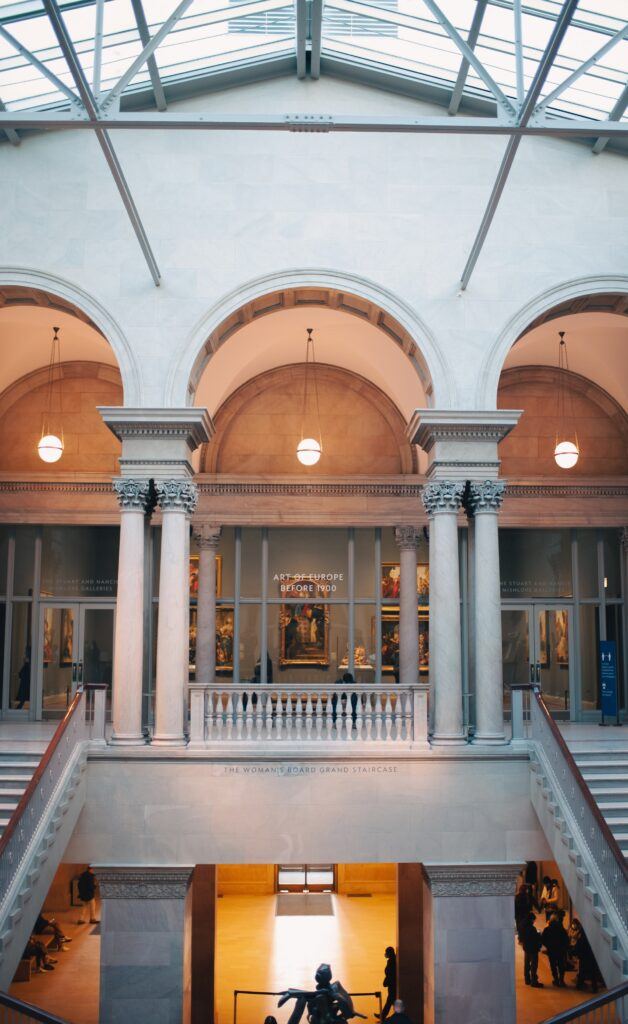 November-March
There's not really a bad time to visit museums in Chicago, although there certainly are times of the year when they are more crowded and therefore not as enjoyable. Since late spring to late summer sees the most tourism in the city, it's no surprise that the museums are also bustling with visitors. For that reason, your best chance for hitting up as many museums as your heart desires is to visit from November to March (avoiding the week of Christmas, New Year's, spring break, and St. Patrick's Day).
During this time, the weather is either chilly or freezing cold — perfect for spending the day hopping from one museum to the next. This overlaps with the low season (January to mid-March), so visiting the museums during a weekday means you might be among very few people doing the same.
Some fantastic museums and special exhibits you must check out are:
There are also tons of free things to do in Chicago, many of them completely indoors:
For Festivals and Events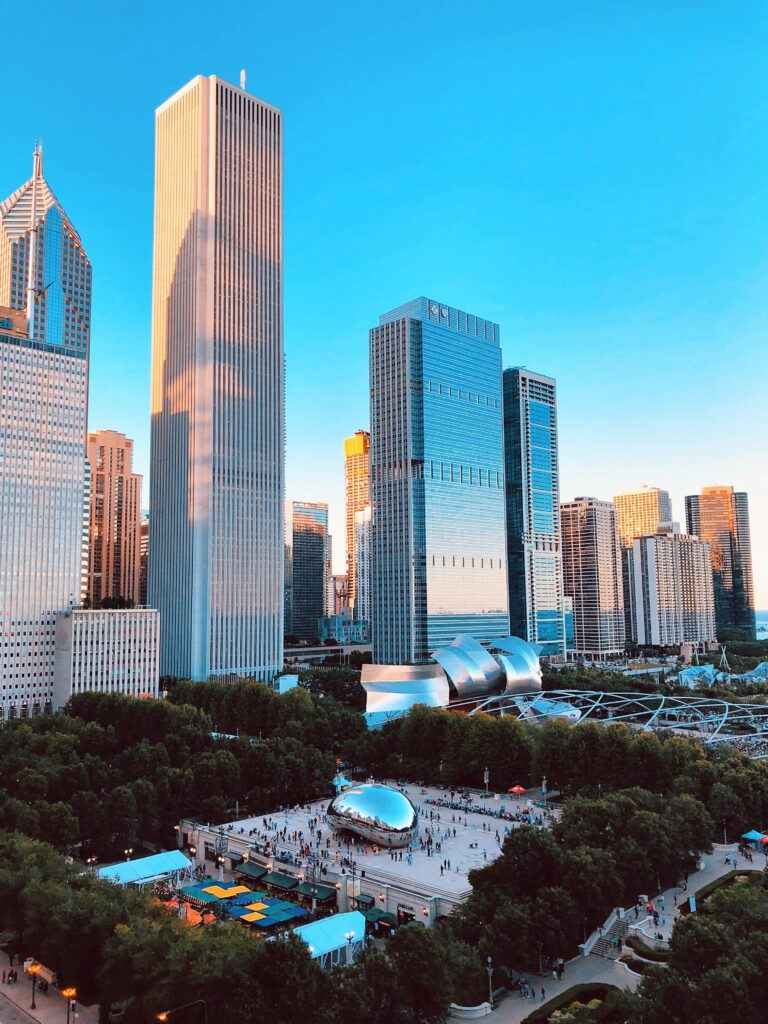 Summer events
Street festival season is in full swing in the summertime in Chicago. Throughout the city, you can find street festivals, small and large, with interesting themes and niches. For example, Lincoln Park's Greek Fest, which celebrates Greek culture and heritage through food, art, and music. I prefer these smaller events because they are less rowdy than the bigger ones downtown, plus they have more of a neighborhood feel, which I love.
There are also larger festivals in the summer, like Taste of Chicago, the city's largest food festival. The world-famous Lollapolooza music festival also happens in the summer, usually toward the end of July or beginning of August. You can also catch the Chicago Pride Parade and Chicago Pride Fest in June, along with Market Days in Boystown in August, which is an LGBTQIA+ street festival.
There are also street fests every weekend during the summer months, like Maxwell Street Market, every Sunday from April to December (although it's bigger and more lively from June to August).
You can find a full list of events by month here.
Fall events
Although the weather is getting chillier and the days shorter, there are still plenty of exciting events in the fall to enjoy. The biggest and most popular fall festival is the Chicago Jazz Festival, which happens every September.
Another awesome thing to do in September is rent a bike and participate in the annual Bike the Drive event, which is the only day of the year when the city shuts down Lake Shore Drive to traffic, allowing you to bike up to 30 miles of the highway.
In October you can catch the Chicago Film Festival, or head to a neighborhood event like Puerto Rican Festival in Humbolt Park or the Ravenswood Art Walk. There are also seemingly endless events for Halloween and Día de Los Muertos throughout town. My favorites are the Northalsted Halloween Parade and the Día de Los Muertos celebration in Little Village.
Winter events
The highlight for winter events in Chicago is the Christkindlmarket that happens from November 18 to December 24 in Daley Plaza downtown. This magical market mimics those you'll see throughout Berlin and Germany as a whole. Visiting it is an absolute must if you're in Chicago around Christmastime. Other holiday events include Lightscape at the Chicago Botanic Garden and ZooLights at the Lincoln Park Zoo.
Although there are fewer events after New Year's and until spring, compared to the rest of the year, there are still plenty to choose from. You can celebrate the Chinese New Year with parades and other special events in Chinatown or hit up the Chicago Auto Show in February.
Spring events
By far the most exciting springtime event in Chicago is St. Patrick's Day in March. This is when the Chicago River is dyed green temporarily, and the whole city erupts in a giant party. I've never seen anything quite like the swarms of green-clad people taking to the streets like they do on St. Patrick's Day in Chicago.
If this kind of massive celebration isn't your thing (don't worry, it's not mine either), you can still enjoy Chicago at its fullest in the springtime by visiting during Chicago Restaurant Week, attending the Chicago Latino Film Festival, or the One of a Kind Show + Sale, which features handmade art and other goods.
To Escape the Crowds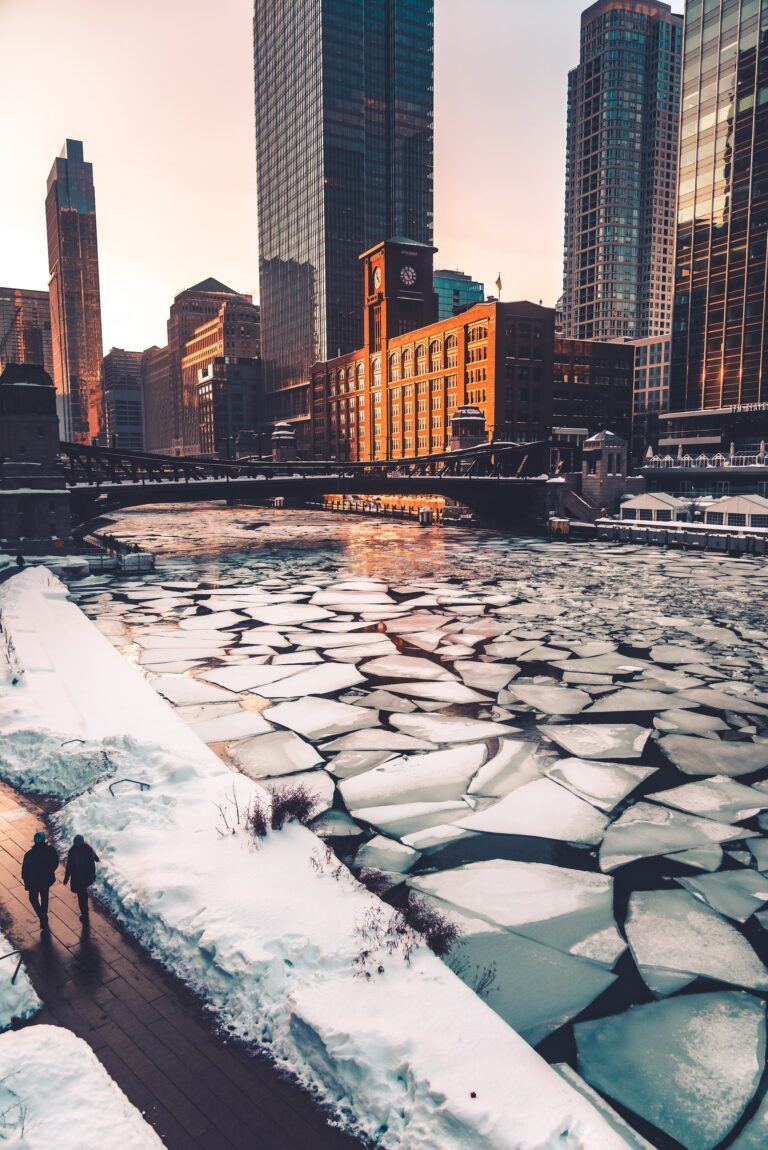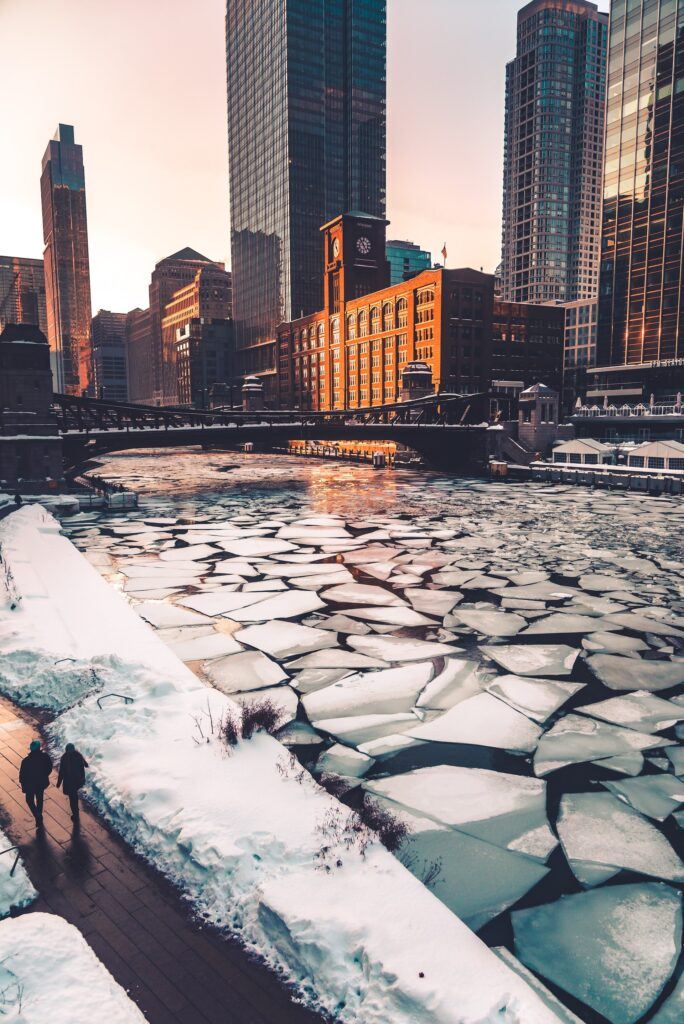 January-March
If you are unafraid of frigid Chicago winters and willing to brave the cold to enjoy fewer crowds, visiting from January through March is a great choice. During this time, there's still plenty to do in town, but you won't have to wade through thick crowds of people to enjoy some of Chicago's best attractions. You can go ice skating at Millennium Park until early March without the holiday crowds, have entire museum exhibits to yourself, and get last-minute tickets to theatre shows that usually sell out in the summer months.
There are two exceptions to this rule: spring break and St. Patrick's Day. Spring break changes every year, sometimes landing at the end of March. This is a very busy time in Chicago, as the city sees a big spike in tourism as schools let out for the week. St. Patrick's Day is also one of the craziest times to visit Chicago, as the parades and celebrations take over the city for the whole day, and the influx of tourists for the festivities can last for several days afterward.
To Save Money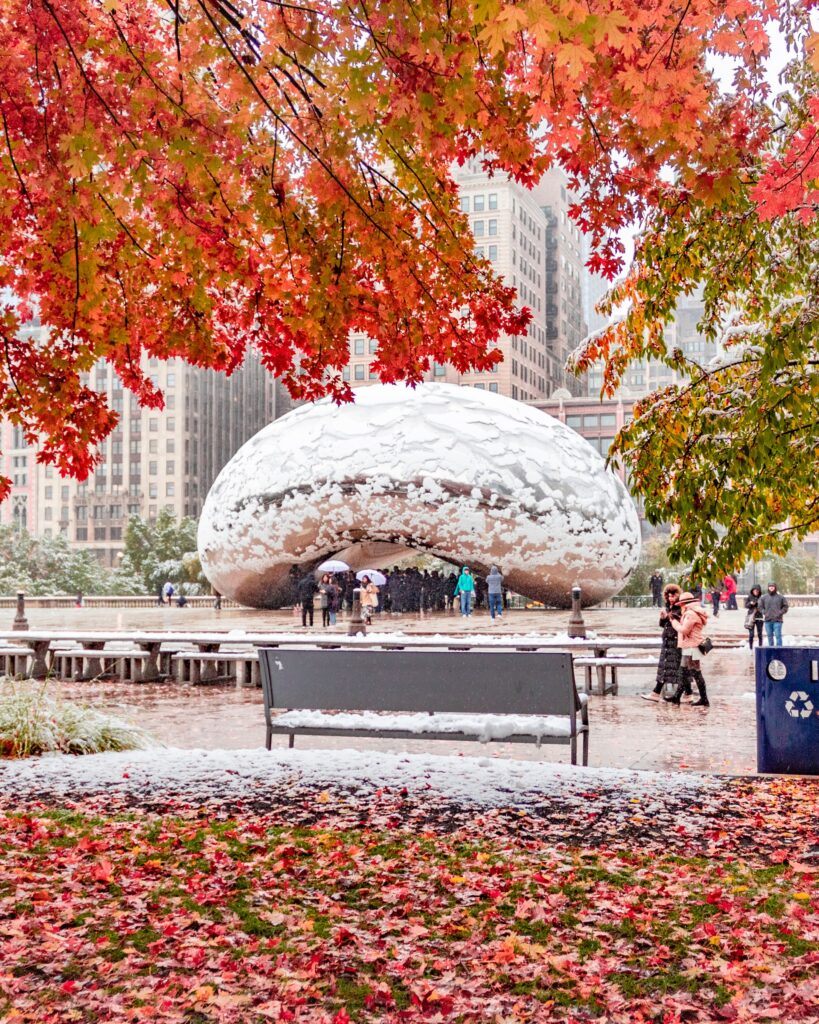 January-March + October-November
Similar to the point above, the low season for tourism is not only the best time to avoid crowds, but it's the best time to visit Chicago if you want to save some cash. Since far fewer people visit during this time, you can snag a great deal on hotels, even in downtown. There are also sweet deals on show tickets during Theatre Week in February.
If you are sure you don't want to deal with the freezing winter temperatures but still want to save money, October through November is the best time to visit. You'll enjoy shoulder season, with equally as enticing hotel deals, while also being able to enjoy many more of the free things to do in the city, as many of them are outdoors.
The Verdict: When Is the Best Time to Visit Chicago?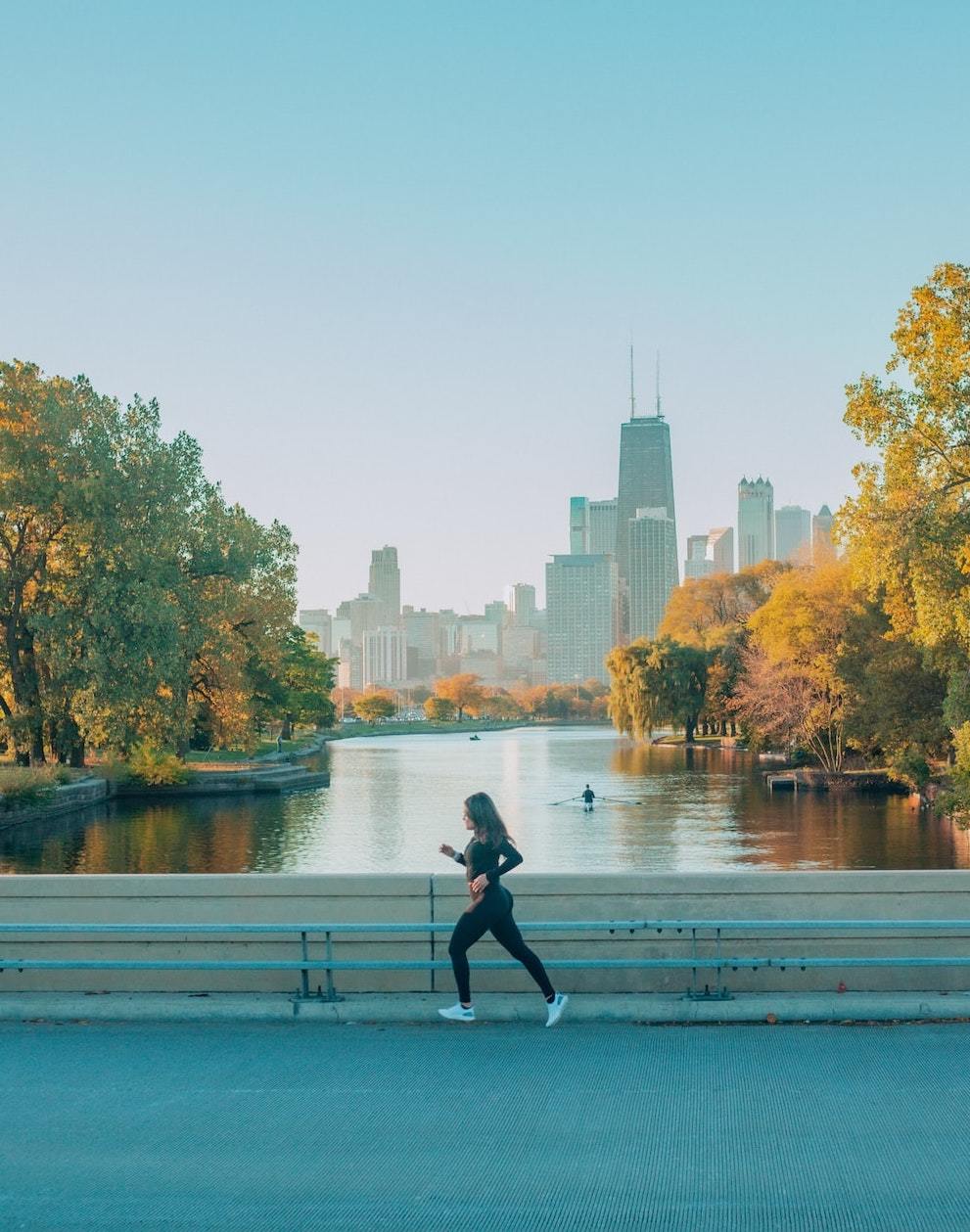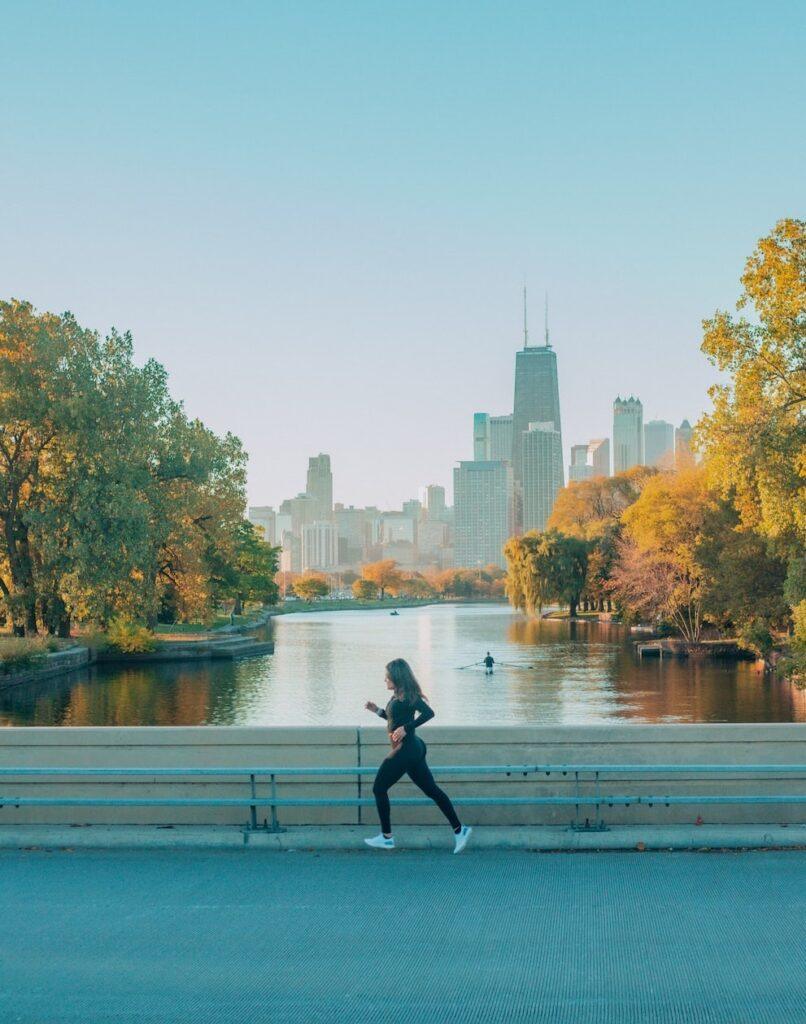 As a Chicago native, I think the best time to visit is in the fall. The leaves are changing color, it's chilly but usually sunny, and the summertime crowds have faded away. I absolutely love exploring my city on foot, taking in the gorgeous architecture along the way, and fall is an enchanting time to do so. Even though Lake Michigan is far too cold for a swim by now, you can still snag spot for a picnic near a beach or go for a long bike ride along the lake.
Pin me for later: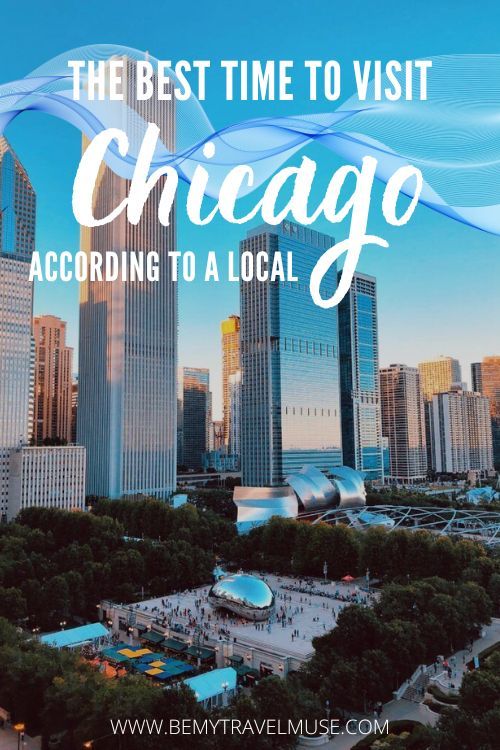 Although fall is my favorite time of year in my home city, who's to say it's the best time to visit Chicago for you? I hope this guide helps you find the best time to visit for your specific travel aspirations. No matter when you choose, though, you're bound to have a fantastic time in the Windy City.
So, when are you booking your flights to O'Hare for?