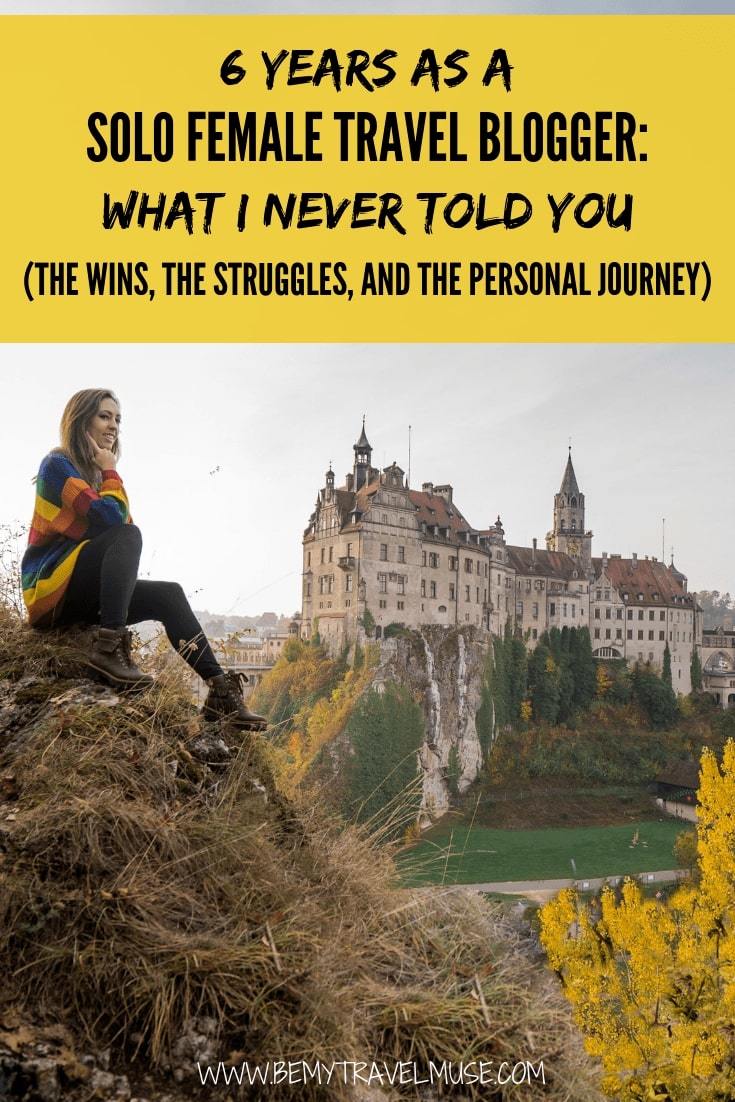 Hey guys! after the first installment of this post, which was one of my most-read of 2018, I realized that these behind the scenes looks at what the business side of this is like is helpful for some of you, and another year has passed so it's time for an update. This is how year six, the biggest year yet, went:
As I write this I'm watching my favorite show – the cloud show – on a Southwest flight from California to Utah while listening to Spotify Discover Weekly and sipping on soda water. Just setting the scene here, ya know?
When I last left off I was beginning year six and since we've had another full spin around the sun, it felt like time for an update. Per usual there were plenty of changes that overjoyed me and others that throttled me. I ran my first tours, watched my blog traffic more than double, and then had two stalkers and multiple death threats – I never expected what would come with this territory (but apparently does).
This has been year six: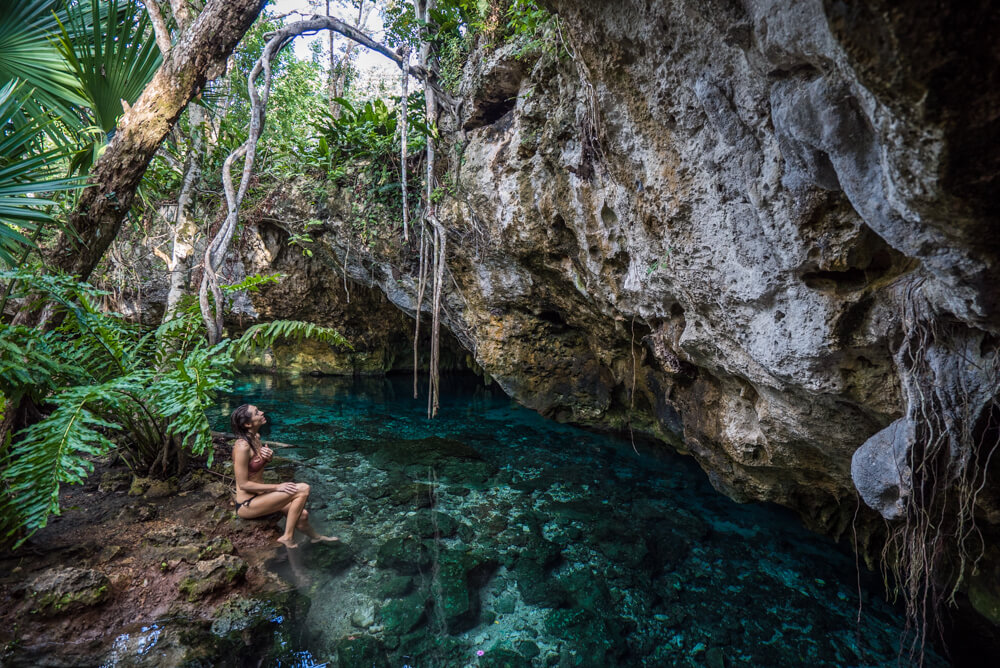 At the beginning of the year, I headed back to where it had all begun for me – Southeast Asia. Since I didn't take any paid projects for a period of about six months (except for one in Mexico around Christmas) Southeast Asia was once again the perfect place to have incredible adventures without a crazy price tag. I also wanted to know if you could really ever go back to a place. The answer is absolutely, as long as you're ready to embrace it the way it is now as the person you are now.
I started off with another silent meditation retreat. Meditation has become a bigger part of my daily life and I'm not sure who or where I'd be without it. Then I rolled my sleeves up and got to work.
I focused heavily on building up my YouTube channel while still keeping my posting frequency on the blog of 3x per week.
This wasn't as hard as I thought it would be. I'd travel, photograph, and explore for a few days then take a full day or two at the computer. I more or less kept this pattern for the whole 3 months I was there. I still employed my strategy of writing at every opportunity and while in transit, just like I'm doing right now. If I wasn't working I was usually doing something outdoors. I went to bed and woke up early nearly every day. I don't party at all anymore and I'm so happy to have left that behind.
It also helps that I don't have Facebook on my phone. I don't scroll. I don't check out other blogs and accounts very often. I don't really know what everyone else is doing. I just do me. I think that's helped me stay productive where others sink in hours scrolling and wonder where it all went.
My YouTube Shift – the Philippines
I'd had it in my mind that maybe I should return to the Philippines. I'd gone back in 2013 and it was the only place I'd traveled to, other than Paris, that I just didn't like. I examined my reasons why and wondered if it had really been the Philippines or if it had been my headspace at the time. There was only one way to find out.
When I went back I ended up hanging out with locals a lot more. This always makes a trip better. I came out of it with a much deeper appreciation of the country and wanted to share my change of heart.
The thing is, you'd be hard pressed to find anyone more patriotic than Filipinos. I knew I'd ruffle feathers with my opinion, but I rolled the dice and shared it anyway. As an experiment, I gave it a title that I knew would be irresistible. Would it work?
Over 1 million YouTube views later the answer is yes. I've stopped reading the comments on the video because there are so many of them, and it's a clear division between those who actually watched it and those who just reacted to the title. I have everything from heartfelt notes welcoming me back to comments calling me ugly and even death threats.
That video taught me a lot of things – the first being that if the video poses some kind of question or statement that the viewer can't resist getting an answer to, they'll click. Also, trolls need to vent and they will find a target and it's rarely even about me.
The Trolls
Things got weird this year in ways I never anticipated when I set out to become a blogger six years ago.
I had a stalker posing as an old retired man soliciting nude selfies in exchange for money, harassing me on every platform I have for about two months, beginning in May. Every time I'd block an account, he'd just make a new one. He even made fake accounts of females to urge me to send him the selfie, saying that he was 'legit'. He got careless and I tracked him down. He's a nurse in New Zealand named Mark, not an old British retiree named Ian. I had an even more intense stalker after that but I'm not giving them the satisfaction of any further attention here. Suffice to say people do crazy things and I never expected being a blogger would mean being recognized out and about (which is kind of cool!) and the opposite negative attention. It's a weird job.
I still get heartfelt comments and emails that make my day, and on the other side, there are many more messages and comments coming in that talk down to or scold me, or are just plain rude and nasty. At first I found it difficult when people kept telling me my ass was flat or talked to me like a misbehaving 5 year old – it's a lot to take.
Yet the amazing thing is the more it happens the less headspace I give to it. Nobody whose opinion I care about is the type to leave nasty messages on the internet, and I don't value the opinions of people who have that kind of time on their hands, either. The increased negativity has also taught me an important lesson:
The universe is going to test you to see if you're really ready for the next step. What are you willing to suffer through so that you can have what you've always wanted? There's always a yin and yang.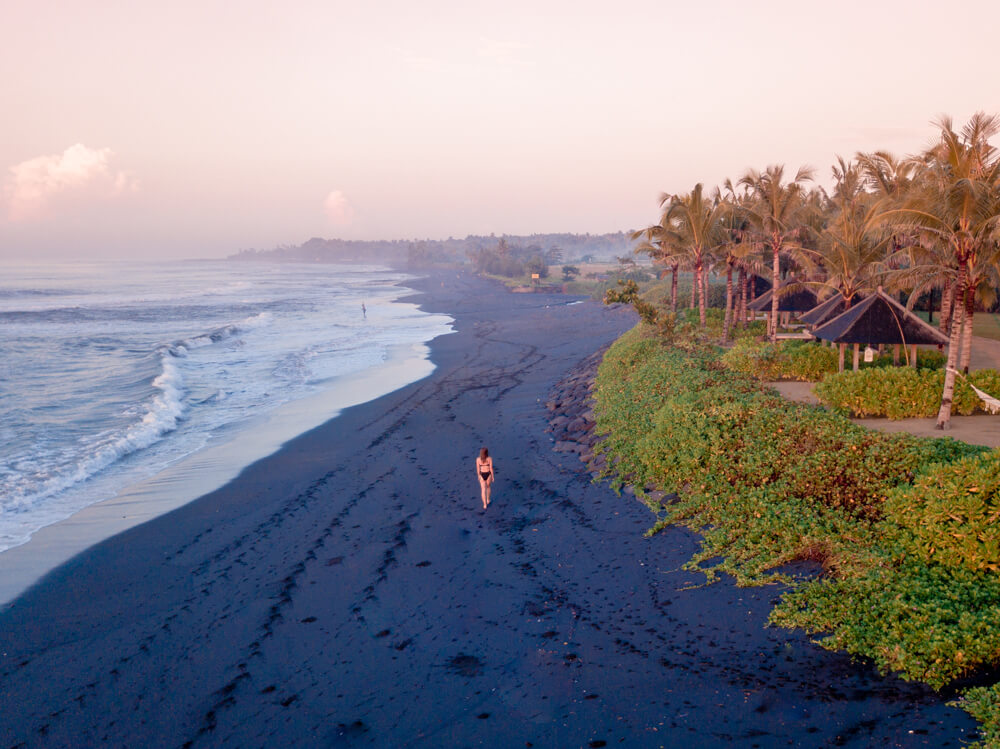 Maybe I'm asking for it. I've gotten more vocal about women's rights. I share deeply personal experiences, and I don't mind repelling people who don't connect with it. I want to write about things that matter and I'm not as afraid to rock the boat anymore.
Either way, the proof has been in the numbers for me. Now, this blog receives nearly a quarter of a million individual visitors every month and I'm thrilled.
I always thought I'd feel like I made it when I reached that number and while I'm overjoyed, I've also learned that I'll always have my eye on the next ladder rung. It's my nature.
Tours, Courses, and Other Growth Avenues
Leading tours has been another big change. I'm not a trained tour or wilderness guide (but my biz partner is!) but I do know how to put together an awesome itinerary that is different from what else is out there.
I never expected the tours to be so rewarding. The women who come on them have been so smart, fun, and genuinely great to be around. We still chat on WhatsApp and meet up when we can. Each time I welcome a group of new, supportive friends and I really mean that.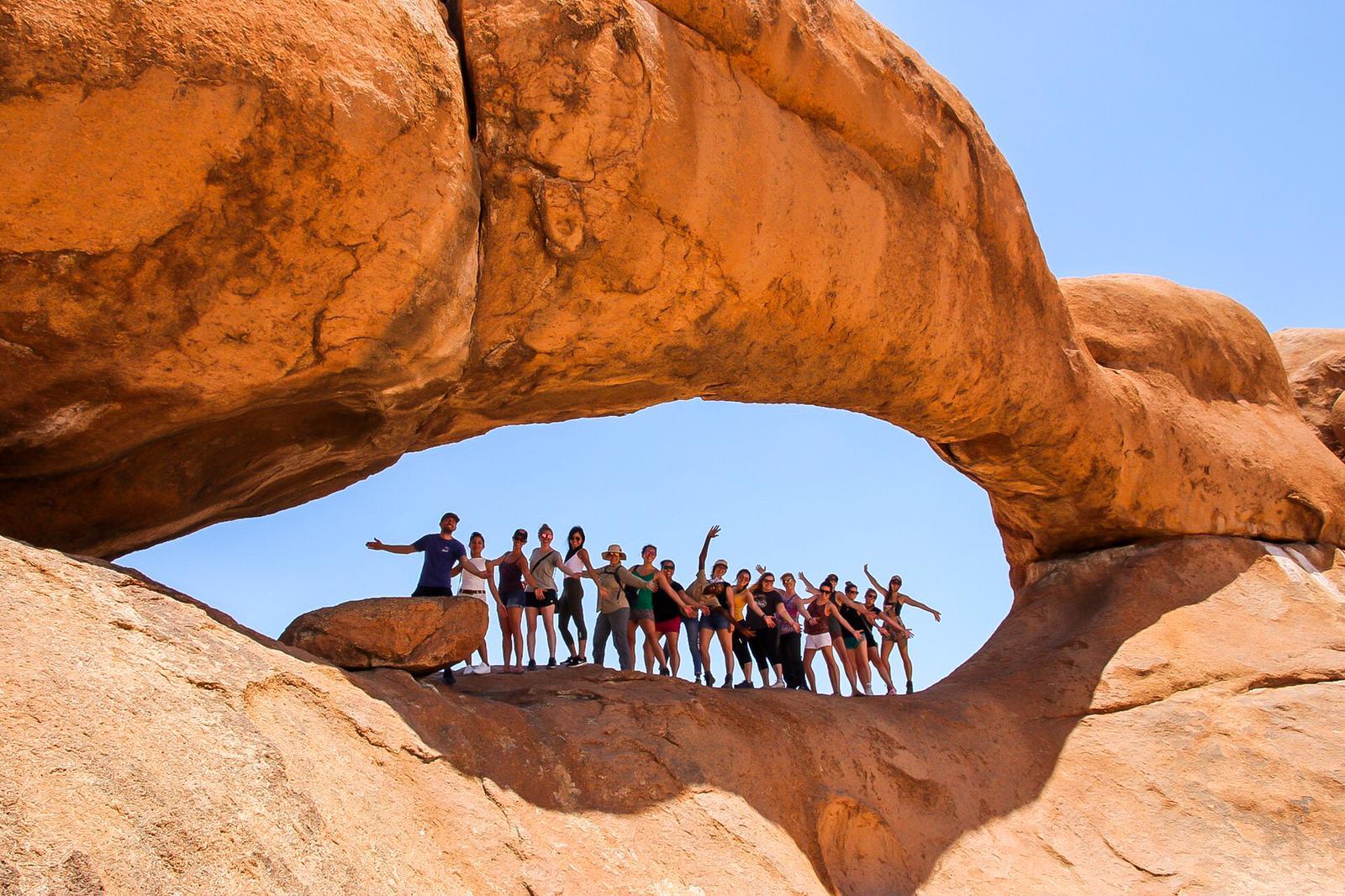 Though other bloggers do have tours, I believe mine has been quite different because they're the only all-female tours that focus on adventurous activities. We do multi-day backpacking trips and head farther off the beaten path, like to Botswana or Galapagos, and I think that calls in a unique and wonderful group. I pinch myself over how lucky I am to have this kind of opportunity. It was scary to open up this side of the business – it's totally different and now I'm responsible for so much more than just myself – but I love it.
I also worked all summer long on a photography course, the Photo Muse Masterclass, which I'm super proud of. Just like when I wrote my first book, I worked obsessively on it, way beyond what is healthy or normal, but on the upside it made me much better at talking to the camera and video editing since every module comes with an accompanying video. It also gave me a chance to try making courses. I have a much bigger one on a different topic in mind but wanted to test the waters.
Though my love of photography will always be there, my relationship to social media has been tenuous at best.
Ugh, Instagram
The biggest thing is Instagram. I've been saying for a couple of years now that the bubble will burst and it seems that's starting to happen. There's been a sharp uptick in influencers, overtourism, and faking it on Instagram to try to make a living.
It's nothing new. At every step of my career, there have been seductive shortcuts and I've watched as others did them with great short term results. But it doesn't last.
There are a bunch of 'influencers' selling a super luxury life in free five star hotels who can barely pay rent. I don't want to promote that lifestyle. It's okay to splurge sometimes but nobody but socialites can truly live that life 24/7. It isn't real and it isn't sustainable.
Still. It's hard to watch as my account growth totally halts. Photos that got 3k likes a year ago on average now barely reach 1500, and I know the quality didn't go down. It's demoralizing, but I don't want to artificially inflate it. That's bamboozling clients to me and no better than stealing, but you'd be surprised at how many people are faking it. The proof is in the numbers.
I'm sad that I work so hard to reach so few people and that I sunk years into building up this platform. Yet I'm glad to see it starting to implode. It's like building a house, then watching it burn with indifference and a little bit of relief when it stops feeling like a shelter.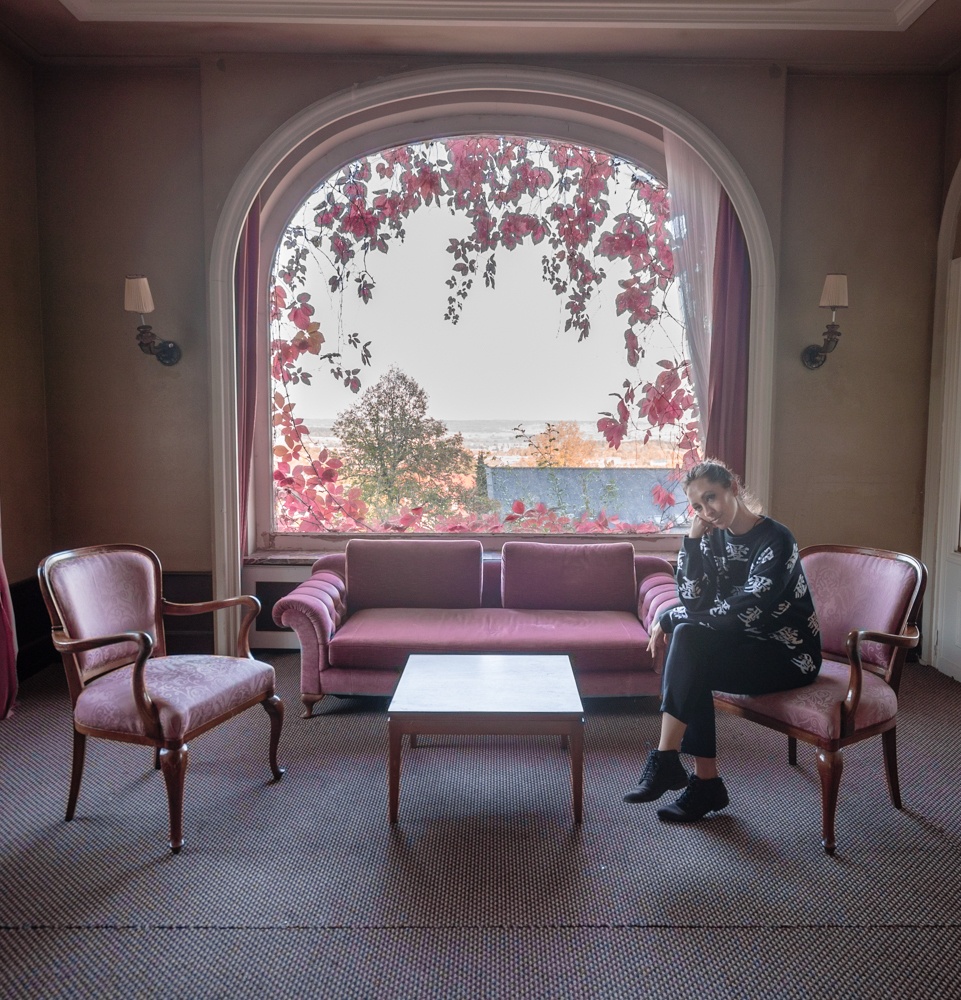 Personal Journey
I'm still a workaholic as I mentioned at the end of last year's post and I don't know how to stop. On one hand, this is good – one thing that can and will always set you apart as an entrepreneur is putting in the work when others don't – but I have to ask myself if it's really healthy to spend so much time working.
Maybe someday I'll find balance.
I'm also in a state of flux. I decided to leave my long-term home base in Berlin and now I'm floating without a place to call my own. I don't know where I'm headed and it's a little scary that I have no idea where I'll be in April, which is fewer than two months away. Then again, do we ever really know what's to come?
Every vibration of the butterfly's wings opens up new potential avenues and I have learned to trust in the process more. I can't predict the future and it would take all the fun out of it if I could.
Finally, I shared some pretty intimate aspects of my personal life here this year including my journey with sobriety, which wasn't easy to write about. It's not easy being so vulnerable and I went back and forth on it a lot.
That post resulted in more personal emails and opportunities to connect than almost anything else I've written. This can be an isolating job, with almost all communication done behind a screen, writing mainly to people who will never write back. That's okay and I am just happy that anyone reads it at all, but it truly is nice to know that what I've written might have helped someone. At the end of the day, all I want is for all of this to mean something.
I'm still so stimulated and floored to be on this ride. I'm so grateful that I get to do this and that even if I'm working a 16-hour day, it's on something that I love. It can be an emotional roller coaster always making the decisions, dealing with the failures and innovating. But that's what I love about it. It's a thrill, and it's what I signed up for.
I want to always stay humble. To always be easily amazed by the beauty of this world, to forever value each day that I get to live here, and to approach others as an opportunity to grow, learn, and be moved.
Most of all I want to thank you for another year. You're the reason I'm here and I don't take that for granted. It's an honor and I hope I keep putting things out there that you love and connect with. Please always feel free to let me know how to do that better. It means the world to me, literally, that you're here.
Thanks for another year of adventures.
READ NEXT: