I remember that afternoon in my Berlin apartment expressing to a friend of mine, who also doesn't drink, that I was afraid of going back to Southeast Asia as a solo traveler without being a drinker anymore.
It had been three years since I'd been back and I remembered it as quite the party place. I tended to bond with people over Chang beers and in backpacker bars. So many of the activities involved alcohol, and I was afraid that I'd be the only non-drinker there.
He smiled and suggested that the reason why I'd thought of Southeast Asia as such a party place before is because that was the mode I was in at the time.
"You'll find the other non drinkers because this time, you'll be looking for them and they'll be looking for you."
I was skeptical, but he'd turn out to be right, and this decision would lead me to the best travel experiences of my life.
Why no alcohol?
Abridging it, on the spiritual journey I've been on over the past few years, I've been taking a harder look at the things that have kept me from being happy and at peace. Hangovers always gave me anxiety, and when I asked myself what positive contribution alcohol made to my life, I couldn't think of anything.
Not one thing.
That made the decision clear, though taking action hasn't always been easy. I promise to talk more about that later, but for now, I just want to share the experience in Southeast Asia, and why it was so worth it:
A different kind of approach
Upon arriving back in Thailand I headed straight for a Vipassana retreat in Chiang Rai. I'd done it once before and found it amazingly invigorating.
That meant five days (the usual is ten but this one was shorter) of complete silence, meditating all waking hours of the day. I turned off my technology, didn't read, rarely wrote, and focused on being mindful. I emerged from that recharged, and empowered in my decision to do this trip sober.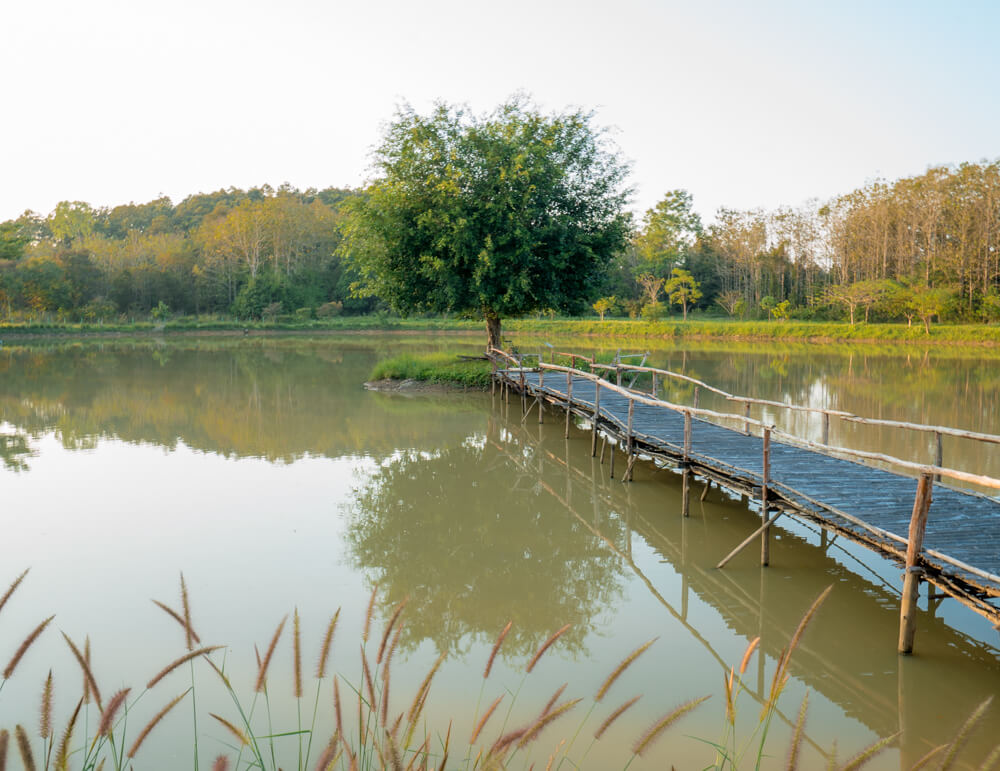 This set the tone for a much healthier month to follow, spent adventuring around Thailand's hidden places in a car I'd rented with my assistant, Ashley, and my adventure tour partner, Pete. We never went to any backpacker places and alcohol never came up on the trip. We were simply too busy having adventures!
I loved this healthier approach. I saw 28 out of 31 sunrises that month, was surrounded by friendly Thai people in more remote places, and otherwise, was at a retreat where everyone else was sober too. I was surrounded by spiritual and intentional people and that made it easy and enriching.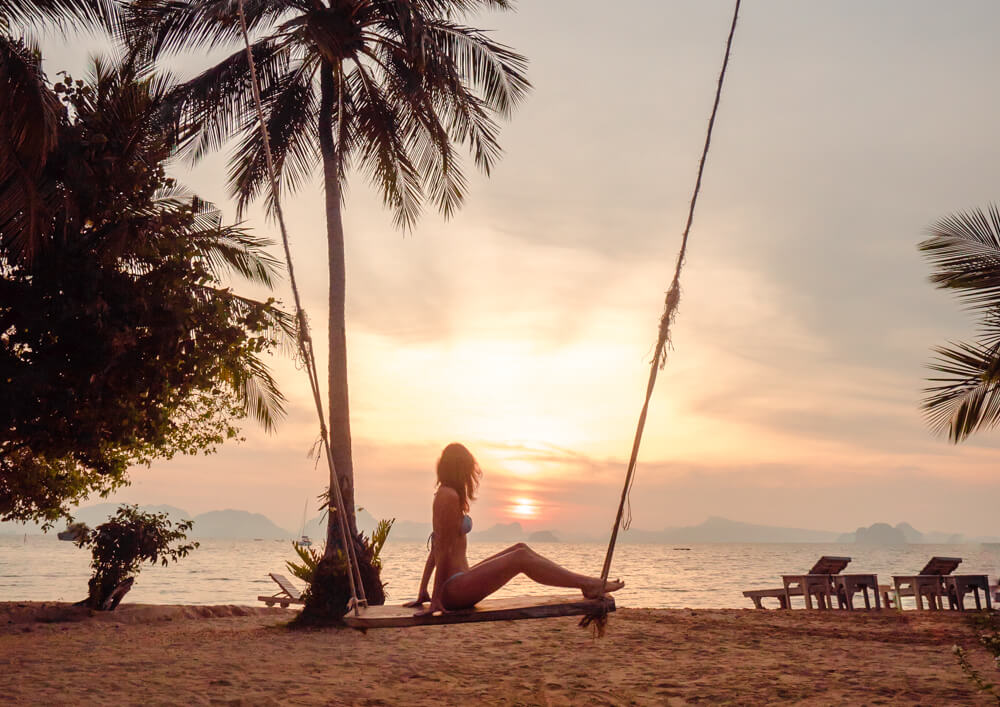 I knew that I had it easy. I didn't have to work at being social with anyone since I already had a built in network. However that was about to change. In the solo months that followed in Indonesia I prepared myself for more challenges.
Feeling like an island
Upon arriving in Indonesia, I was on my own again. It wasn't a huge deal since I joined a dive boat in Raja Ampat right away. I was the only non-drinker on board and I did get asked why I wasn't drinking, but I'm pretty used to that now. A nice glass of wine, a beer to close out the day, or a shot of sake are ingrained in our respective cultures. It's considered strange to abstain, though on the other side of it I wish more people would give it a try. I didn't say that though, I just said that I like life better this way, and people were usually satisfied with that.
Thankfully nobody was getting wasted on board anyways, because the point of the trip was diving. I had a great time and this trip ranks in the top 5 of my life.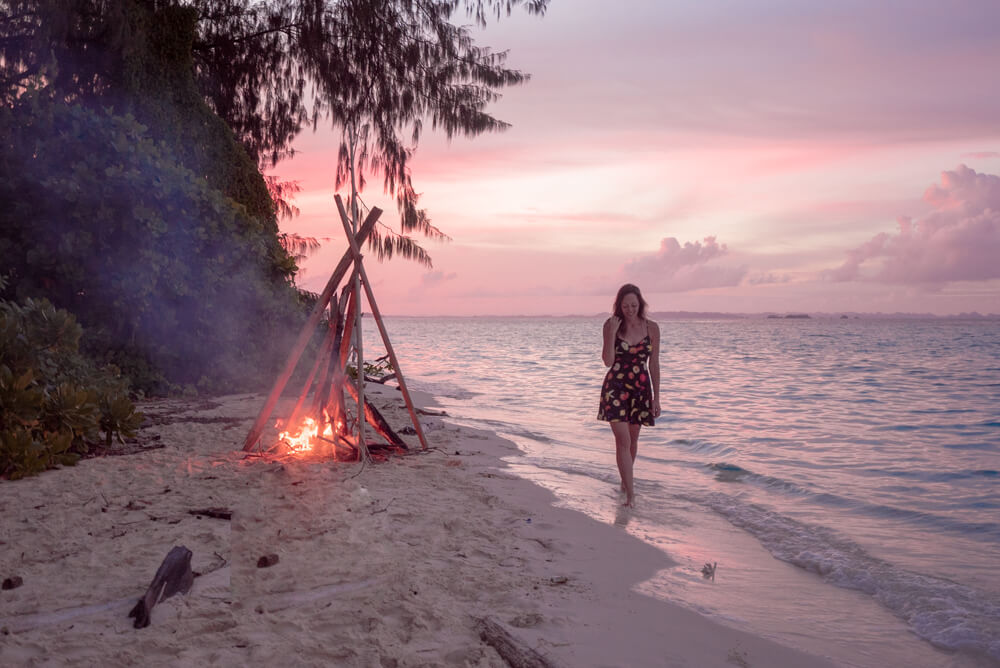 After that, I landed in Lombok and went straight to Kuta. That's where it sank in that I was alone and my former methods for meeting people – dorms and drinking – were on the table for what felt like everyone but me. I went to a few bars with people from my guesthouse, but it just didn't feel right. I felt like an island in a sea of people who had different objectives than I did. I was trying to fit into a place I'd intentionally decided to part with. I had a couple of lonely days, but thankfully it didn't last for long.
The people I met
It didn't take long for me to realize I'd just been looking in the wrong places. I had to go out with more intention. So I went to a yoga class, and struck up a conversation with someone who looked interesting in a coffee shop in Kuta. He turned out to be an amazing adventure buddy for the next few days there – a spiritual person who also just wanted to experience the nature and beauty of Lombok.
Next, I went to the Philippines and on my first day in Siquijor, met a local who also meditates regularly and seeks spirituality. We sang karaoke and swam in waterfalls in the days that followed. I had amazing trip there, too, and as I sit here writing this, I can't wait to see what the rest of the month of March brings. My trip isn't over yet!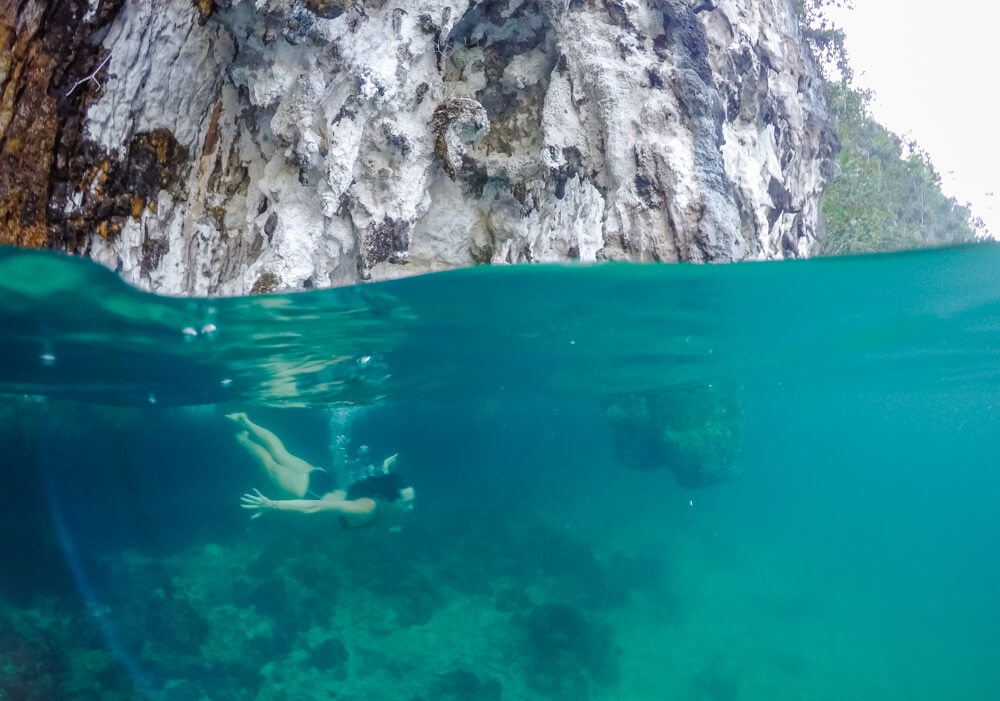 I don't believe that it's by chance that I was led to these people, and them to me.
I realized that by trusting, by being open, and by focusing on meeting the kind of people who I want to be meeting, I put myself in situations where it's more likely to happen, and the chances increased.
I also had an amazingly productive three months, both on this blog and in my travels. I had so much more time on my hands, and to entertain myself, I couldn't just fall back on happy hour drinks, I had to go out and experience something. It's just not possible to see as much as I saw when sleeping off a hangover or drinking afternoon beers instead of afternoon exploration.
The sunrises were somehow brighter. I noticed more things. I was in the moment so much more, and my mind was sharp. Every morning that I woke up feeling good, I knew I had made the right choice.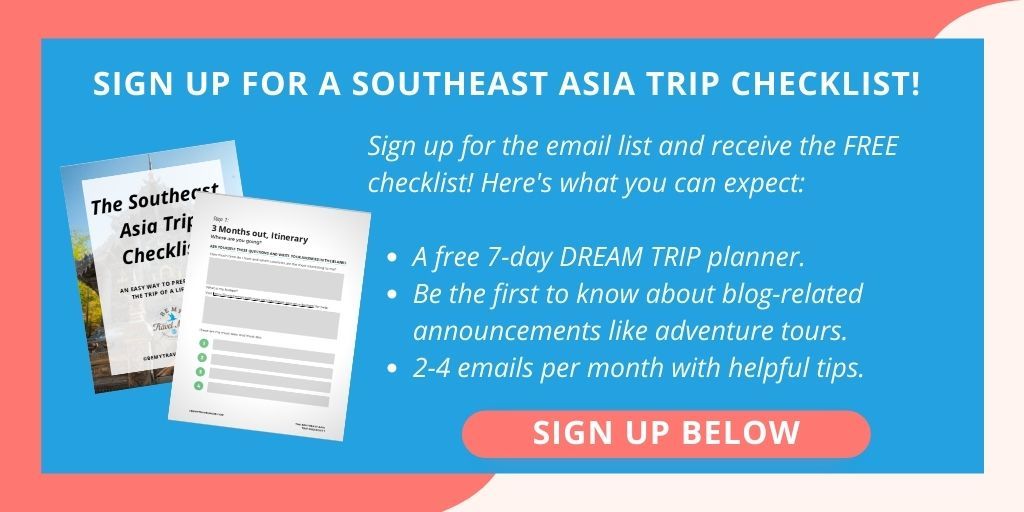 It's my hope that by sharing this story it shows that it's possible to have an amazing travel experience without the crutch of alcohol or drugs. I'm not here to try to convince anyone of anything, or to demonize anyone's lifestyle choices.
But maybe someone who reads this today will see exactly what they need to right now. If that's you, I hope you know that better adventures await you than ever did before.