Dear 21-year-old Kristin, happy birthday! This is you from the future, sailing in to drop a few bombs of knowledge on that you will wish you knew back then.
This is going to blow your mind, but in the last 10 years you didn't become a rockstar, not that that was ever in your aspirations, you're not a millionaire, but you don't mind that too much, and you're sitting in Berlin Germany. I know! Right now you don't know anything about Germany except for they speak this complicated language called 'German' here. It's totally crazy.
People will tell you that your 30s are the best decade and you will roll your eyes because it is unimaginable to you that anything could be better than your 20s, standing in a crowded bar with a sticky floor and dancing to horrible '00s top 40 music.
To be honest, your 20s were pretty cool but you spent a lot of them insecure and unsure of yourself. A lot of what I will say will be difficult to hear, and I know you hate nothing more than to be told what to do, but for once, maybe you should sit yourself down and listen.
These are 31 little things that you learned in the last 10 years:
1. I know that right now, the most exciting thing ever is that you can finally get into bars without a fake ID, but in about 10 years that is the last place that you will feel like being. Partying, contrary to popular music and television, does not make you cool and it's not that exciting. In reality you just want to escape responsibility and use it as a band-aid solution for doing some real growth work. It'll be painful when you finally do grow up and realize how much time you wasted on being wasted.
2. You're scared of getting older. Each and every birthday after this one you will probably freak out about getting on in age, and each and every year you will remember that you freaked out before and how silly that was because you were so much younger back then.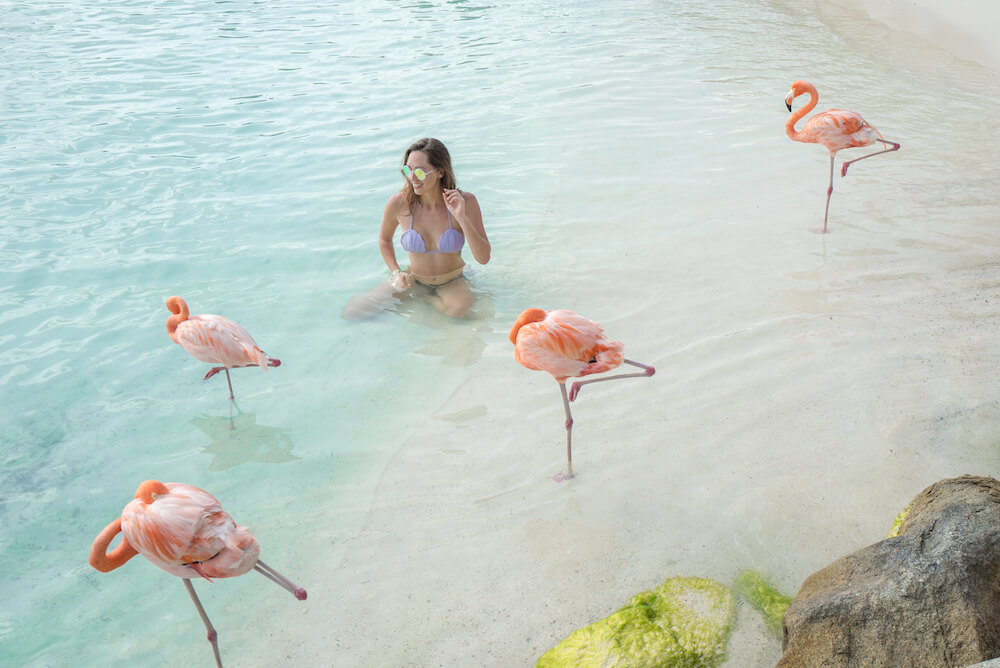 3. Please stop comparing yourself to others. Delete Facebook now, it's a sinking ship of your youth and time. Life is not selfies and manufactured perfection.
4. It is totally OK that you don't get married or have kids in the next 10 years. You are also going to quit your fancy corporate job and buy a one-way ticket to Bangkok to pursue your dream of being a writer. People will think you're crazy and in truth, you are kind of crazy.
5. Which brings me to, please don't stress about not having everything figured out. The truth is you never will, but you will get better at accepting it in time.
6. The greatest skills you will acquire over the next 10 years are recognizing the power of honesty, the importance of compassion, and the incredible skill of patience. To be honest, that last one is still something you struggle with!
7. As the world gets bigger to you, you will realize how small you are within it and how little anything you do really matters. You are an imperceptible grain of sand in millennia and millennia in a universe greater than anyone can imagine. So stop worrying so much that you'll make a mistake, because it's not as big of a deal as you think.
8. You're going to spend a lot of time alone, which right now probably sounds terrible but it will be exactly what you need.
9. You will hear the 20-something motto, 'live life with no regrets because everything you did was exactly what you wanted.' This is really just a way of making excuses for behaving badly. It is impossible to live a life without regrets. Even the freaking Dalai Lama has regrets. To err is to be human, but own up to what you do.
10. You are in control of absolutely everything that is going on in your life. Say that 10 times to yourself anytime you feel like shifting the blame for your decisions to someone else.
11. Money is not and never will be the answer.
12. Fame is not and never will be the answer.
13. Finding someone to love you and be your life partner is not and never will be the answer. There's nobody coming to save you. You have to save yourself.
14. But love is a beautiful and powerful thing so please don't shut it out. Give it realistic expectations so that it can actually grow.
15. Look for the good in people. Whenever you feel wronged, pause and consider if it was really, honestly personal, and 9 times out of 10 the answer will be 'no' and you'll feel better instantly.
16. When something wonderful happens in your life, reflect on what you did to make it happen and allow yourself a moment of praise.
17. Whenever something goes wrong, ask yourself what you did to cause it, be honest in your answer, and make a change.
18. But be gentle with yourself, because change will come much more quickly if you are a lot kinder with your inner dialogue.
19. Question absolutely everything. Question societal expectations and standards, question the status quo, never stop asking 'why?' and challenging commonly-held beliefs.
20. Sour gummy worms are not real food.
21. Not everybody is going to like you, understand you, or respect you. If you have haters and trolls just for being you then it means you're doing something right. Nobody who quietly sits in the corner without ruffling any feathers makes waves.
22. Understand that your path will not always be puppies and rainbows and that there is beauty in the hard times and the hell as well.
23. Remember that your greatest gifts are something that only you can give. The same is true for everyone else. Always give others space to pursue their own happiness and bliss. Everybody deserves a chance.
24. I know it doesn't seem like it, but you have so much more privilege than you have any clue about. Practice gratitude every damn day.
25. The economy is going to crash, the world will become a somewhat scarier place, so what are you going to do? You're going to go out and enjoy it, and prove them all right that millennials are the 'me' generation and we're going to fix the world.
26. You look amazing, stop stressing about that ounce of fat around your belly. No those are not wrinkles around your eyes! Your body is the most magnificent machine ever made (and so is everyone else's), take really good care of it. Seriously.
27. What kind of car you drive doesn't matter. What kind of purse you carry doesn't matter. These things will never make you happy.
28. Chasing happiness will also never make you happy. The destination is the voyage.
29. Your heart is big, you are wonderful, and you can create so many amazing things. everybody has this ability within themselves. When you let others know that you see it in them, you will both be given room to shine.
30. Never make a 5-year plan. It's a gigantic waste of time.
31. Your imagination is the most powerful thing you have. We were all children once and we all still have that youthful energy within us. Whenever you can, find that inner child in others and never forget unicorn obsessed six-year-old Kristin.
Each and every year of your life, I promise, you will look back on the very same day in April and reflect, unable to believe all of the things that happened over the previous 365 days.
I know that none of this will sink in, I know that none of it will really make sense right now, and to be honest it still doesn't even 10 years later. All that said, please know that the world really is your oyster, and that it's OK that you didn't know any of this back then, and that you still can't predict the future now, because everything that you did brought you to where you are today (and today is pretty damn cool).
Until the next decade, enjoy the shot of rum in your hand but be forewarned that after tonight you will never want to see another one again.
Hugs,
31-year-old Kristin