Contemplating death isn't something the living generally like to do.
The uncomfortable reality that we're all dying is hardly a topic of conversation at dinner parties. We tend not to say, "Good job graduating! Good thing you squeezed that in before dying," and we don't greet each other at the water cooler at work, or embrace after a long time apart, and dole out congratulations for still being alive. It's taken as a given that we will continue to live. It's why we make plans for the future. It's why we dream.
So why would anyone waste time thinking about the fact that one day they and everyone they love will eventually die?
It just seems depressing.
Except it isn't. It's the very thing that might set you free.
When I explored this concept for the first time I was sitting in traffic, driving home from a finance job with way-too-expensive purse sitting next to me (I know how that sounds, bear with me), deeply unhappy. I was told by fashion magazines, TV ads, billboards, radio commercials, and reality shows that this was what would make me feel whole. It would make me worth something.
It was a massive lie.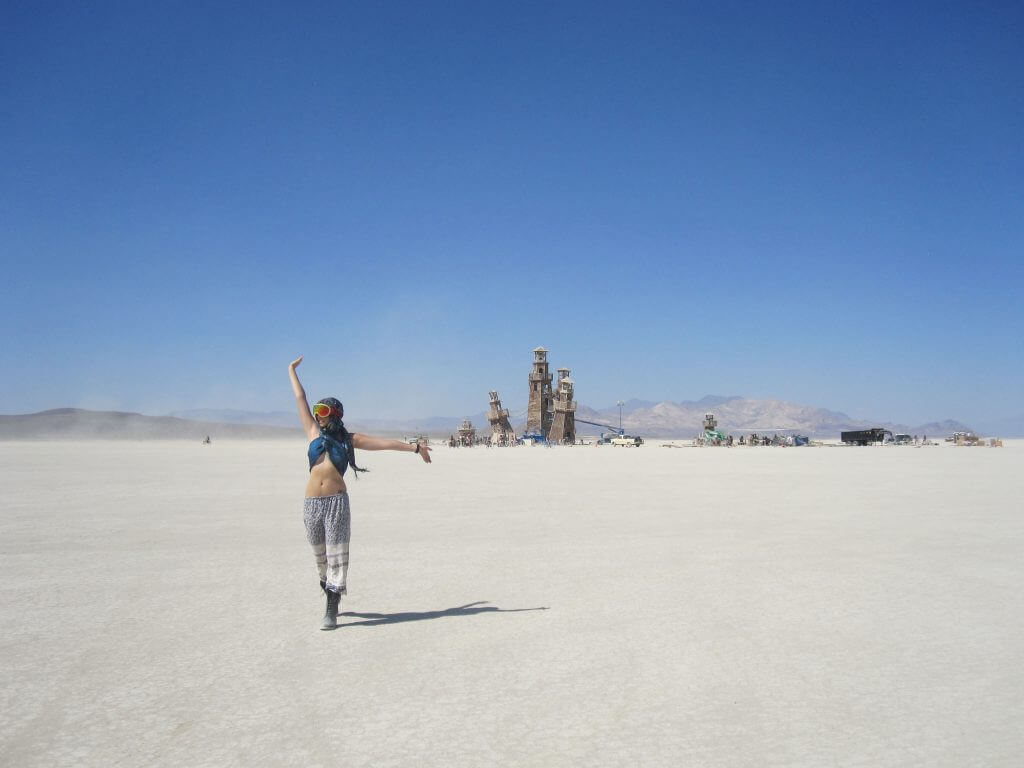 The reality was I was wasting my youth in an office just so that I could sit in a car with depreciating value. I was buying things that would eventually be out of style, that I'd stop caring about, and that definitely didn't improve me as a person nor make my day to day life more enjoyable. How can a purse do that, really?
I shared this thought with the people I hung out with often at the time. They called me a hippie for questioning the system – a system that they believed in whole-heartedly, and that their parents had subscribed to, and so on.
"You're supposed to work now so that you can retire rich," they said.
The more time I spent behind a desk the more I battled with this notion of indentured servitude.
Imagine explaining this culture to an alien who has no understanding of how the human race works.  Think about, for a moment, how ridiculous it truly is sit in a chair when you're fit and able and then to travel after your body already has 65 years of wear and tear. What if you never even get that far?
Seriously, what if you don't last that long on planet earth?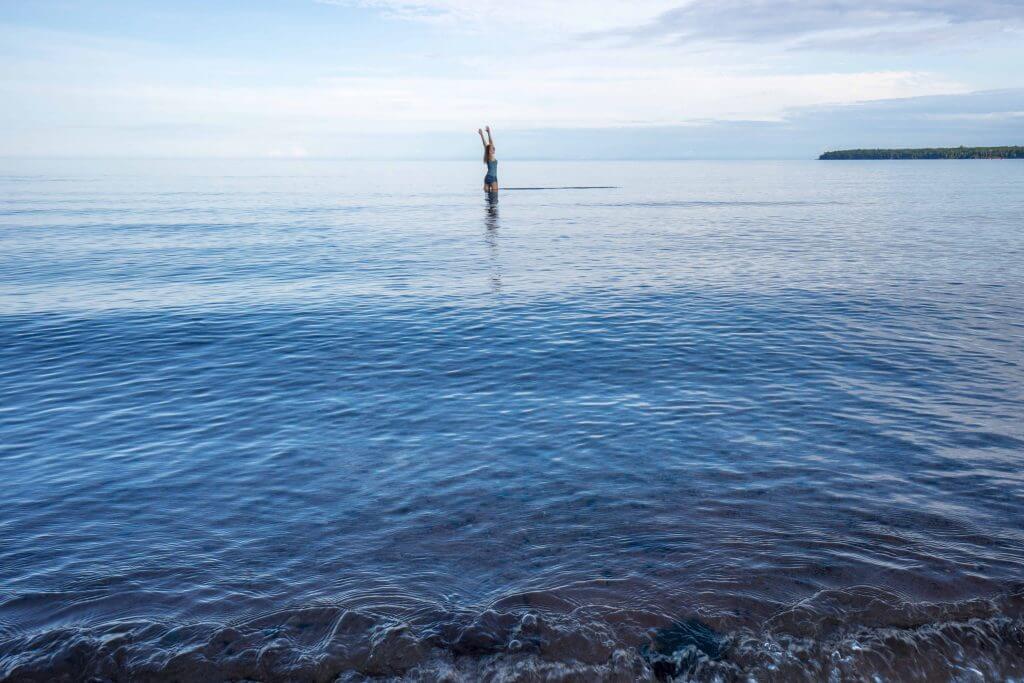 It's an uncomfortable thought that makes working around-the-clock at a job you don't love for the purpose of buying things that will eventually be useless a lot more painful. It makes that giant diamond ring a lot less meaningful. It makes time spent with anyone other than truly good friends seem wasted. It makes climbing a corporate ladder all for naught.
On a grander scale, it makes every war completely pointless. Every swindle, every piece of gossip, every unkind word, and every negative action is a waste of time and energy.
Confronting that everything will eventually be over, not just for me but for everyone who I've ever known or loved, caused me to really think about my day-to-day actions. It made me quit my job and explore, and then build a new one that I like much better. It was scary at first, but everything worth anything is scary at first.
What are you dying to do that you aren't doing because you're scared of challenging the status quo? What dreams keep you up at night? Which far off places tempt you every day on your screen saver?
Don't just dream about it, do it.
I know, I know. I see you shaking your head, saying, "I can't do that because of XYZ."
You can come up with endless excuses, but if you are sitting at a computer right now that you own, in a country with water you can drink from the tap, with a bank account and especially a college education, you are amongst the most privileged people in the world whether it feels like it or not. It's a fact. The only thing getting in your way is you.
Let's say you don't have savings, well start making some. Could you cook your own food instead of ordering out, give up Starbucks and your expensive wine habit, and take a leap of faith? I only spent $7k on six months in Southeast Asia. How much does your life cost at home?
Could you work abroad? Could you teach English, or get paid $20/hour to sell coffee or shoes in Australia on a work and holiday visa? It's not as hard as the naysayers tell you. 18 year old gap yearers do it all the time.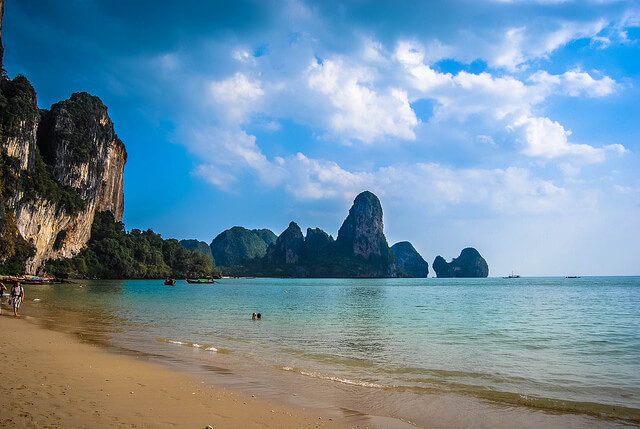 The truth is you're scared. You're so afraid of disrupting your semi comfortable and marginally enjoyable weekends because at least you can predict what will happen. Or at least you think you can, even though that's just phantom security. You're willing to be bored to be secure.
Am I making you mad? God I hope so. I hope I'm making you so mad that you do some research trying to prove me wrong and realize that I'm actually right. You can do it. I'm not special, and neither is anyone I met traveling. We just got bored enough to say "enough."
Of course, I can't say that each day I get to do exactly what I want to do. Some days I sit behind a computer all day (I still have to eat and stuff). Some days are particularly frustrating and some are full of stress. For the vast majority of the of us, spending some days doing things we don't love so that we can survive is not a choice.
However that doesn't mean that human beings can't live a whole and fulfilling life, full of all of the things that make our hearts sing, taking risks so that we can pursue what we really love. The changes don't have to be big and immediate, they can be small and intentional, and it can be as little as taking a few minutes per day to work towards your goals. It doesn't have to be about giant leaps. Baby steps are OK, too.
There is no correct path except for the one that you want to follow. It doesn't matter if the vast majority of the world doesn't understand why you do what you do. All that matters is that you spend your time in a way that brings you closer to your full potential.
That's what the world needs – people who are living deliberately rather than just going through the motions, wondering where the years went.
Will you relish the time that you got to walk into Louis Vuitton and buy a purse or will you be super damn grateful that you slaved away and saved up for a trip when you were in your 20s (or 30s, or 40s, it's never too late to start!), that you experienced the world, that you found out who you really are and how other cultures work, and that you challenged yourself in ways you never thought possible before?
If it were all to end for you within a matter of months, what would you want to define you? Your adventurous spirit or your purse?
Because we're all dying, and maybe thinking about that more often can help us to truly live.
Ready to take a leap of faith? I'll tell you exactly how to make it manageable.