I Wrote This Book For You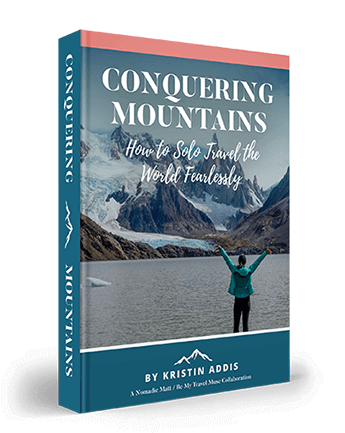 Do you consider yourself an adventurous person? Are you someone that likes to try new things? Do you dream of far off places, new sights, smells, tastes, and adventures?
Have you been planning the trip of a lifetime but, after asking your partner, sister, best friend, cousin, and/or old high school classmate you barely speak with anymore, found that nobody can take off on a trip with you?
I found myself in the same position in 2012, searching for answers but coming up confused and empty-handed. I just wanted someone to make it easy for me. I just wanted to know that I was going to be okay. I remember wanting to travel but being told I could never do it on my own. People worried I would end up like characters in the movie Taken.
"It's a dangerous world. Haven't you seen the news?" my friends and family would say.
But I was tired of people telling me what I couldn't do – and making them doubt myself.
I started out full of fears, but through traveling I learned that I'm brave, powerful, capable, and strong. So are you! I wrote book to help you conquer your fears, save money, plan your trip, and make your travel dreams a reality.
I know what it's like to want to travel more but worry money, safety, being lonely, friends, and a career – because I've been there.
This is THE time and sanity-saving resource I wish existed before I started traveling. Inside is absolutely everything I know about solo travel, plus insight from all of the solo female travelers who had helped me along the way with their solid advice and tips.
What's Inside
From Armchair to Airplane Chair: Take The First Step
– Getting Over Your Fears
– What About My Career?
– What to Do About Naysayers
– Building Self-Confidence
That Little Detail About Money
– The 50/30/20 Rule
– Finding Ways to Earn More Before You Go
– How Much Money Do You Really Need?
– Not Enough Cash? Work on the Road
Prepping Like a Boss
– Breaking It Down into Manageable Pieces
– Itinerary Planning
– Immunizations: Where, What, and How?
– Travel Health Insurance

Packing It In — What's Really Essential?

– Packing Gear
– Banking
– Mail
– Phone Contracts
Staying Safe and Connected: Ignore Rumors and Dare Greatly
– How to Avoid Being a Target: Tips and Tricks – Stay Connected with Friends and Family
– What to Do If There's a Problem
The Gift of Solo Travel: Taking Fll Advantage
– Why Solo Travel is the Best Kind of Travel
– How to Meet Others on Your Solo Journey
– Will Solo Travel Help You Find Yourself?
– When Tough Times Hit: Combatting Loneliness
Why This Book Will help You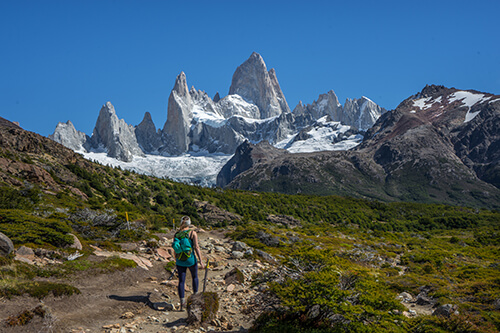 Save time – skip the researching and get straight to planning
If you're like me, you're busy and don't have the time to comb through the thousands of travel blogs that exist today. Even if you did, how would you know who to trust?
Conquering Mountains: How to Solo Travel the World Fearlessly has all of my tips after three years of traveling on my own, but I didn't stop there. I asked 15 other solo travel experts for their best tips and included the best of their suggestions in the book as well.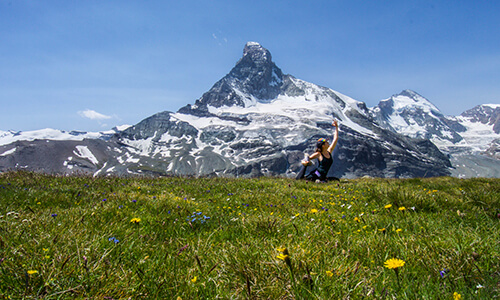 A guide that specifically handles women's needs
Women and men have different needs in daily life, so there's no question that those differences extend to traveling as well.
There weren't any guide books out there already that I felt adequately covered not only how to prep, but how to create your own adventure independently and bravely. I don't just want you to be prepared, I want you to be exhilarated, inspired, and motivated so that nothing stands in the way of your trip of a lifetime. Even if you don't feel brave right now, this book can help to give you the tools you need to build your confidence and get on that airplane.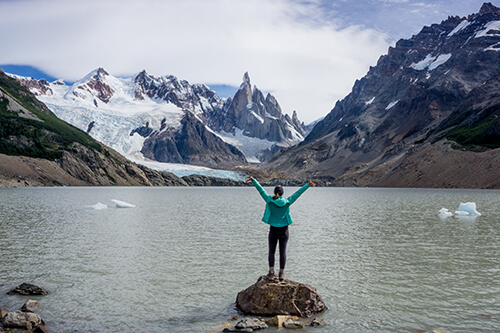 Every resource in one place
Every link, packing list, and all of the best solo female travel blogs are listed on here so that you can get right to the resources that work.
The book is available for $14.99 in PDF form for your computer or e-reader (or printer). Once you purchase, it's yours for life. And you'll get free updates whenever I update the book – for life!
Plus, you can always reach out to me during your trip if you have questions, concerns, or need a virtual hug.
What Readers Say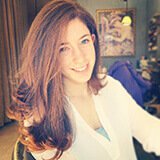 "Kristin writes as if she were talking just to you, and offers practical advice. The inspiring anecdotes from her and other bloggers instills a sense of confidence. Anyone who is considering traveling alone but questions their ability to do it should read this book. It makes the daunting process of saving up money, planning and actually getting to where you want to go seem more realistic than ever."
Talia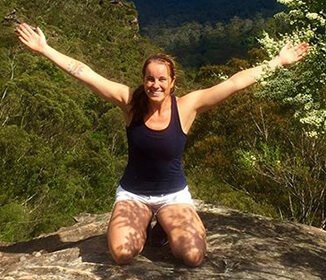 "I absolutely loved Conquering Mountains. It helped me battle my fears of just going, not take the negativity to heart, and instead listen to those closest to me who supported me. No matter where you are in life, this book covers every internal struggle you have about traveling – no matter how big or small. I have recommended it to likeminded friends. Kristin really gives you no other choice than to just go."
McKinlee

"When I first started researching solo traveling, I found great resources, but much of it from the male perspective. Solo travel is different for a female, and can be very overwhelming. Kristin discusses in-depth many of the anxieties that come up when planning your trip and offers great tips and advice on how to overcome them. Not only does she discuss her experiences, but also includes interviews with many other female travelers, giving readers even more insight on the female travel experience. "Conquering Mountains" is a wonderful asset for any reader seeking advice."
Jenna