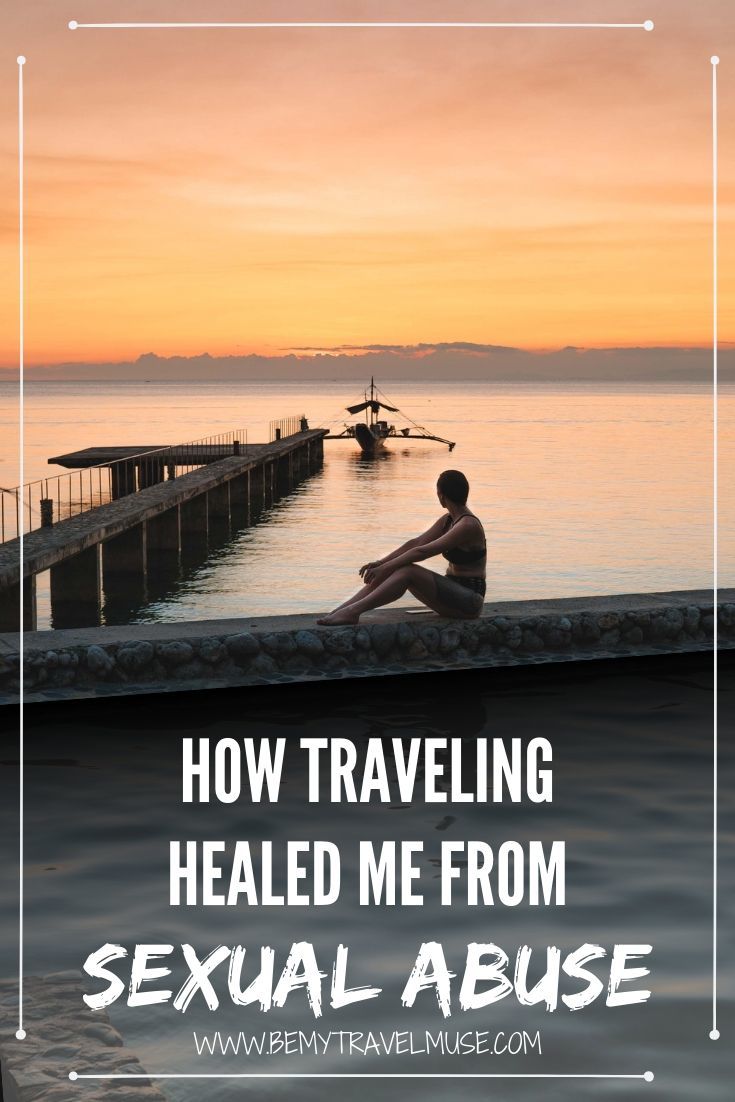 I've written this post so many times and in so many ways, got scared, and put it on the back burner again.
The brave women who stepped forward this week to speak out about sexual assault reminded me that by not hiding we stand up for ourselves and for others too. We say that we won't protect our abusers anymore or accept a system that keeps us down by pretending it didn't happen.
I have something to share too. There is a deeper, stronger reason why I'm so passionate about women traveling alone.
It healed me.
Part of my story includes sexual abuse as a child. I still struggle to overcome the lack of trust it instilled in me, the steadfast belief that I did not deserve love, and that the things that mattered to me would always leave. It robbed me of normal teenage years (if 'normal' is even possible for a teen?) and the resulting trauma has ruined every single romantic relationship of mine.
For the longest time I was so afraid to tell you this. I had shame. I worried that I'd invite judgement. I feared I'd just look broken, like I was complaining, or that I was seeking pity.
Now I am realizing that I have to speak out, because by staying silent, I'm quietly communicating that it's okay, or that it's something that I should hide.
So here it is. I'm not hiding anymore.
I admit, sometimes I feel so angry at my abuser, I just think of ways that I can get revenge.
I know enough about SEO at this point to make sure his name and 'pedophile' show up together on Google, I could spend hours, days, months toiling away at this and making sure that I hurt him back. The court documents are public, though the justice system largely failed me as well.
But hate is a poison that only harms me.
And revenge is a sword that cuts me the deepest.
That's not what this blog is for.
My only choices are to rise above, or to sink down to depths darker than the inside of a cave – cold, wet, uncaring, and unforgiving. Then who dies? Then who loses?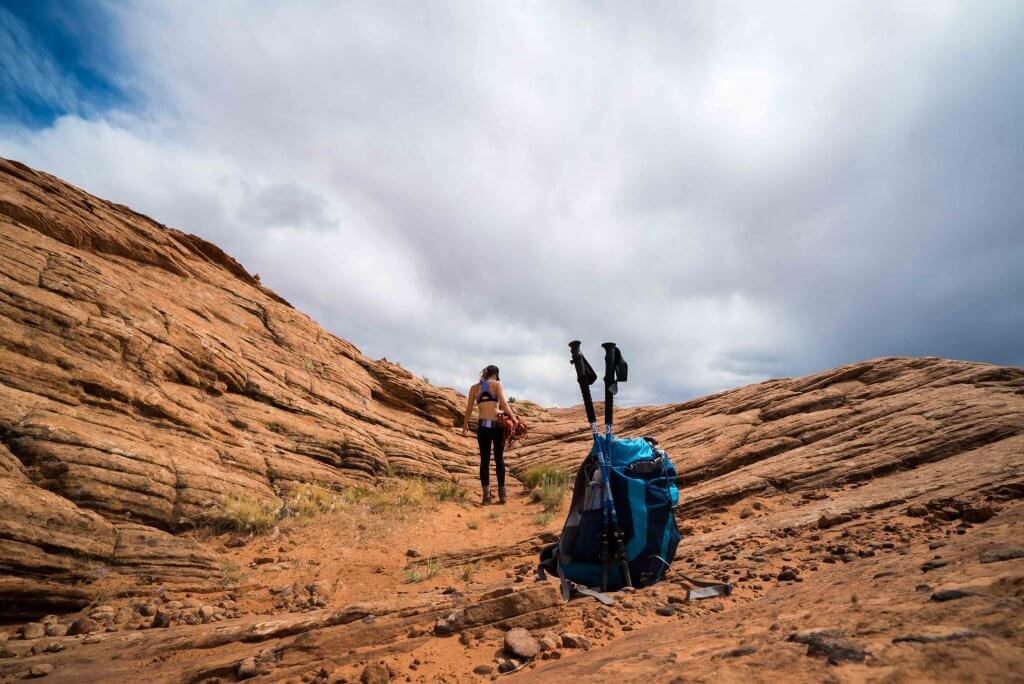 Traveling alone is what showed me that people are good again.
I was scared to do it, but it was a gift I finally insisted I had to give myself. It was an act that many would call selfish.
To those whose families and friends try to guilt or scare them out of going around the world solo, I'm sure you know what I mean when I say that it was selfish.
And you know what? Fine. I deserved to do it, and so do you.
Traveling the world showed me that people, including men, are not all cruel and abusive. They are for the most part, unbelievably kind and giving.
Every time that something seemed hopeless – I was lost, it was the middle of the night, I had nowhere to go – someone showed up and helped me.
Every single time.
I thought I had just been lucky so far. I figured eventually it would run out. Then my friend Caspar expressed the same thing one Thanksgiving when we all shared what we were thankful for.
He shared that, in the eleventh hour, there has always been someone there, that he is never truly alone.
In that moment all the hair on the back of my neck stood up because I finally knew it wasn't just dumb luck. For all of the horrible stories where it didn't work out, which are so few and far between, there is such a wealth of kindness and generosity that it doesn't get attention because it would fill volumes and volumes of newspapers and we would spend all of our time reading because there would be too much good news.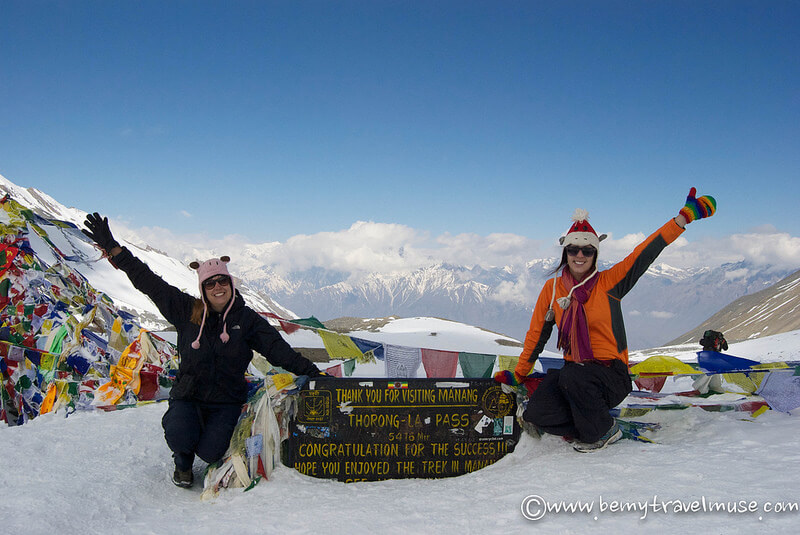 The world is more good than bad.
I know that because I went out to see it. I know that because I was alone, and people took a special interest in caring for me, showing me around, being good hosts, friends, and human beings.
They were shepherds, because they saw something in me that they liked – the spunk that it took to go it alone, the burning need to be healed, the last-ditch effort to try to love the world again.
People who have never tried it don't get it.
They ask, "aren't you scared?"
"Isn't it dangerous?"
"Aren't you worried that something will happen?"
Excuse the F bomb but are you fucking kidding me? Worse than what happens in the schools we attend, the industry that victimizes women so that they can have a job, the dates we go on that end in date rape? The patriarchy telling me that it's not safe for me to go out and chart my own course? That I would be better off staying at home, where people can't even go to school, or the movies, or a concert, without wondering if they'll be next?
What the fuck? Seriously what the fuck?
You must have no clue what real fear is.
That's what I want to say, but I know that they are really asking because they're scared too.
We all have something to heal from. We've all been made victims of this system.
I also cannot emphasize enough that men as a whole are not the problem. I am not here to demonize them. I believe that we all have parts of the masculine and feminine in us – do we women not have testosterone running through us, too? Men, did you not grow inside of a woman? We have to love all of our parts and see humanity as a whole or we're doomed. It's when we hate something about ourselves so much that we act out and harm others, that things go wrong.
No, men are not the problem. The society that created such a sick and twisted power struggle, that is the problem.
Thank you, to all of the women who have spoken out, not just this week but all throughout history.
When we all add up our voices we get louder. So loud that we can't be ignored. Change is happening, because we're not ashamed anymore.
Traveling the world by myself, finding out what I'm made of – that I'm capable, brave enough, resourceful enough, smart enough, and powerful enough healed me in ways I never could have otherwise. It made me trust again.
So if someone asks you if you're scared, or tells you it's too dangerous for you, just laugh a little bit to yourself.
They're the ones who are scared.
And you are here to show the truth. That you are strong.
That you will do this.
To anyone who wants to share her story, I open up the comments to you as a forum. I'm here for you.