"She was free in her wildness. She was a wanderess, a drop of free water. She belonged to no man and to no city"
― Roman Payne, The Wanderess
Ever since I came across this line from Roman Payne's The Wanderess, I've imagined he could have been talking about my grandmother.
I remember her showing me photos of her travels when I was a young girl. It seemed like she had been everywhere, from Japan to nearly the whole of Western Europe. When I moved to Taiwan to study abroad at 21, she even whipped out a picture book full of shots from Taipei.
She did all of her traveling sans-husband, singing in choirs across the world. Her lovely voice carried her from place to place, experience to experience.
Granny, as we called her, lived down the street from me for most of my life. She took me to school and picked me up daily. When I went through my spiritual revolution as a child, asking her to bring me to church with her, we started spending our weekends together, too. She was a daily fixture throughout most of my development as a young woman, and her strong, independent spirit made quite an impact. As I moved into adulthood, I sought her counsel often.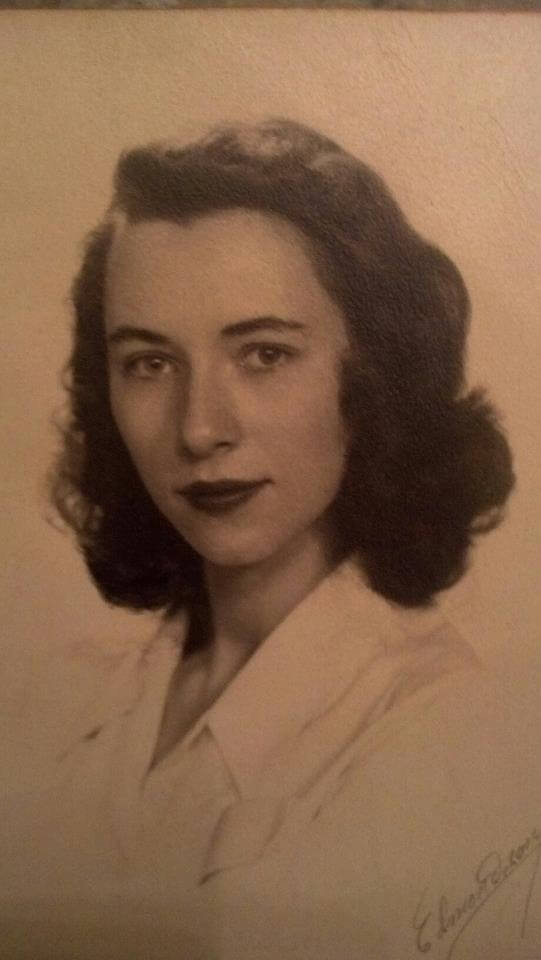 It was the October before she passed away when we had the last conversation we would ever have. Sitting in the house she had lived in since I was a child, we spent the last few hours together that we would ever spend one-on-one. I couldn't have known then that it would be our last conversation, but I suspect she might have.
I was still unhappily working at my old job, and she said to me: "You know, I really think you need to write."
Roughly one year later, I started writing regularly on this blog (and everyone else's under the sun who would let me contribute), from guesthouses in Cambodia, hammocks in Thailand, and busses in Indonesia. I had quit everything to pursue a dream, partially because she had faith in me, and she had a habit of being right.
When my mother made plans to visit me in Europe this summer, I remembered the photos that Granny had kept, documenting her travels.  I asked my mom if we still had those picture books, and she found me something even better – a journal. It turned out that Granny was a solo travel blogger before travel blogs even existed.
We laughed as we read her words, speaking of all the experiences from what she ate to hilarious anecdotes about the people she encountered. I felt for a moment like I was sitting next to her on the couch in her living room again.
We decided to follow her footsteps around Europe, letting her journal be our guide.
Over the course of two weeks we traveled from Berlin down to Heidelberg, Innsbruck in Austria, through the Alps to South Tyrol in Italy (a favorite of mine as well), and finished in Zermatt, Switzerland.
Though I'm party to random acts of kindness from time to time on my travels, we encountered incredibly helpful people in just about every place we visited. It was like we had a guardian angel along with us (even though I don't really believe in that stuff).
I fully expected to find that tons of things had changed from the time she wrote in her journal, roughly thirty years prior, versus what we would encounter.
The funny thing is, the foods we ate were more or less the same. The Alps have been the Alps for millions of years, and the people who live among them still speak the same language and go about their lives in more or less the same fashion as they did before. We took the same modes of transport, walked the same historical streets, and laughed at the same quirky cultural differences that she did back then.
The biggest difference turned out to be how we respectively documented our journeys, she with pen and paper and I with a computer and blog.
This video documents the adventure Granny's journal led us on, and in the blog posts to follow I'll tell you all about each place that we visited, and how you can maximize your journey there, too.
Wouldn't it be beautiful if Granny's journey continued to live on, not just through me, but through others too? It's the best memorial I can think of.
Thanks, Granny, for continuing to serve as my guide, even from the great beyond.
Have you ever visited somewhere because a family member inspired you to? I'd love to hear your stories in the comments!