Day 62
I failed in two ways in Chiang Mai, Thailand, while simply trying to view some pretty lanterns peacefully floating up into the sky for the Lantern Festival.
What I'm referencing is Yi Peng – a ceremony that begins with prayer and meditation, and ends with the release of thousands of lanterns into the sky, along with well-wishes and hopes for the future.
I just really wanted to see some damn lanterns enter the sky, and I really, really wanted to get some photos of my very own that looked like this:
Instead, I ended up with something more like this:
You know how I never plan anything and just go with the flow? Well this time, guys, this time I planned.
I planned my whole pilgrimage up through Cambodia, Laos, and over to Thailand specifically to make it to this festival.  I spent time researching from hotels in Bangkok right after I touched down to start this journey. I got my information from Google, and thought I had it all figured out.
Until I saw photos of the festival the day after I had arrived in Chiang Mai and felt the greatest heartbreak since Jimmy in the fifth grade told me he didn't like me back. Unrequited love is tough, but not as tough as realizing you've completely failed at the only thing you planned your trip around.
It turns out that the locals tend not to announce the actual day of the big lantern release in order to cut down on the amount of tourists who flock to the occasion.  Plenty of other, more seasoned bloggers were in the know, and made it to the actual release with flying colors.  I, on the other hand, failed miserably.
I guess I kind of get it, but at the same time, was pretty disappointed and equally annoyed that there was a separate release staged for tourists several days later who were willing to pay a whopping $80 for the privilege.  Screw that, seriously. 
That was failure number one.
Throughout the week following the Yi Peng festival, which took place on November 23rd (a day I was furiously searching for flights to Thailand from Laos, but unfortunately had to settle on slower transport that didn't get me there until the 24th), there were still lanterns floating into the sky and fireworks dotting the horizon and booming throughout the day.  I still had my big chance to release a lantern of my own during Loy Krathong on the 28th.
I went with my group from the hostel, and we excitedly lit our lanterns and took turns releasing them with our hopes and dreams for the year to come.
When my turn came, I felt confident I could release this thing with grace and finesse. It would soar to the heavens, making my most cherished wishes come true.
What actually happened was this: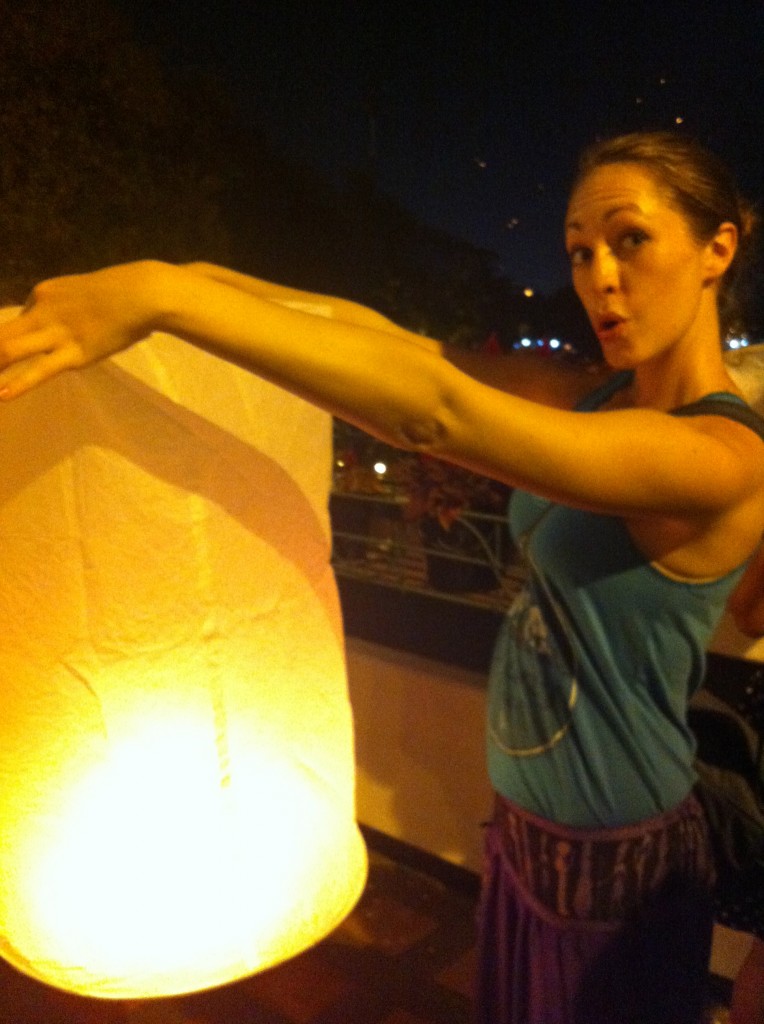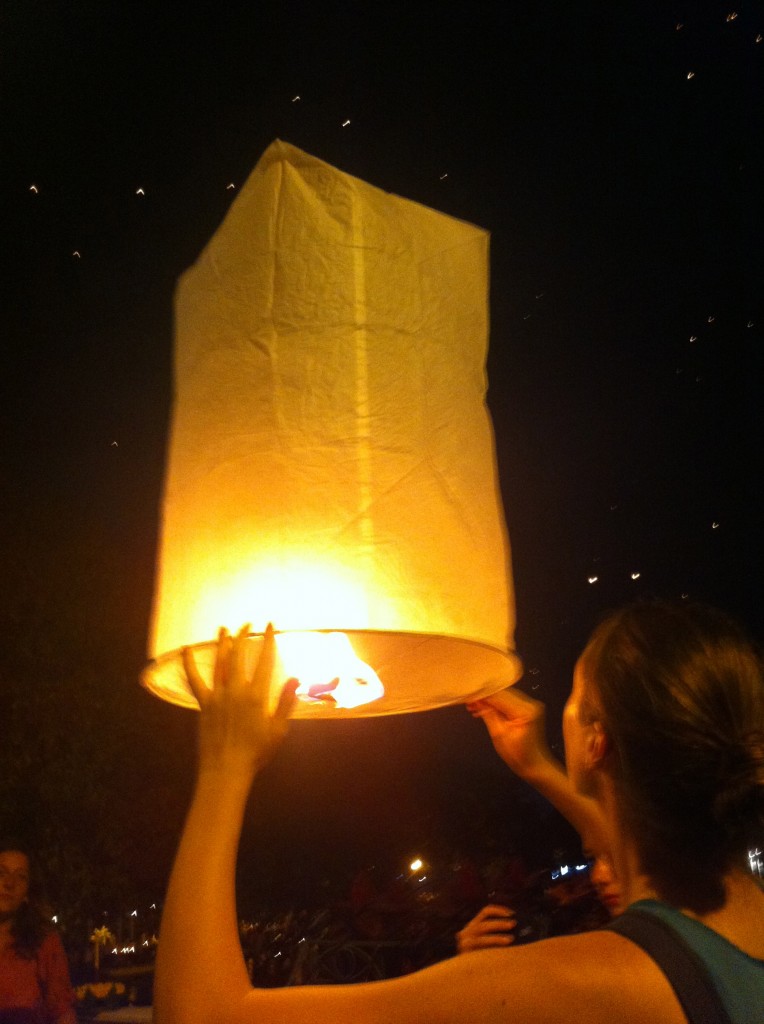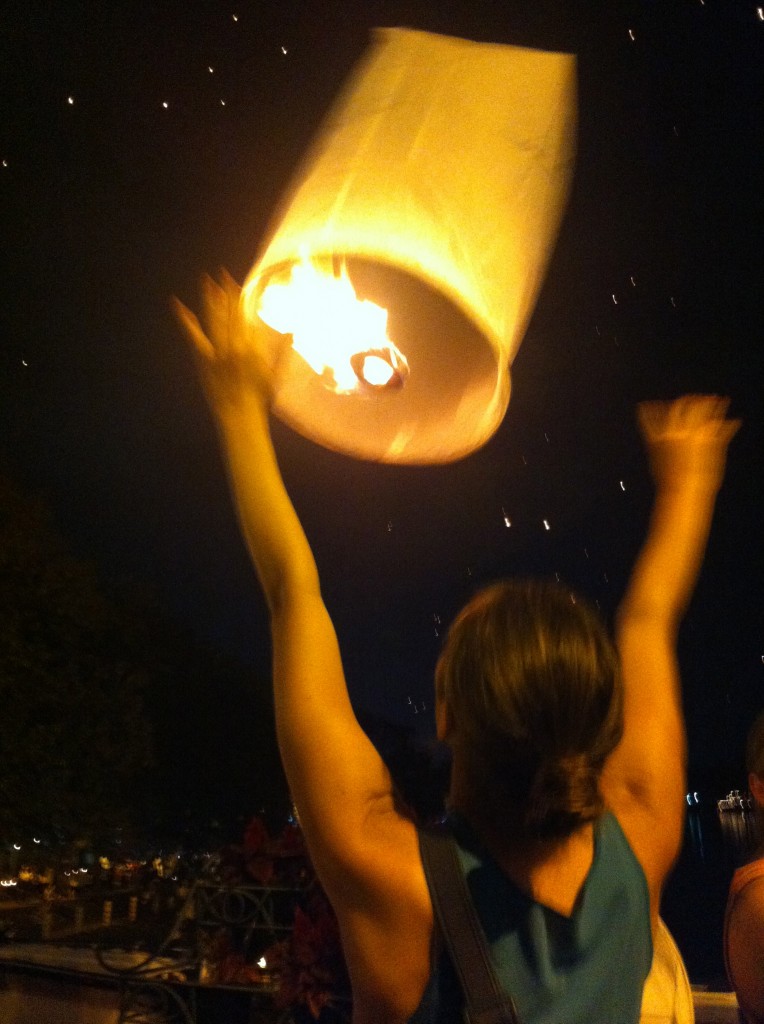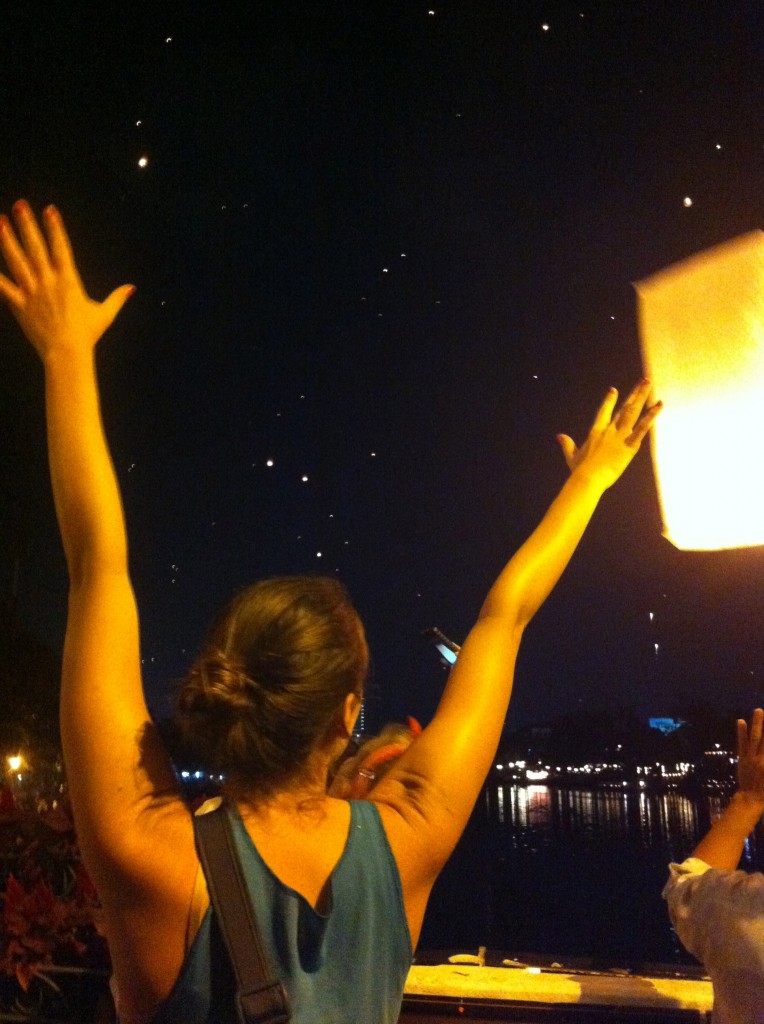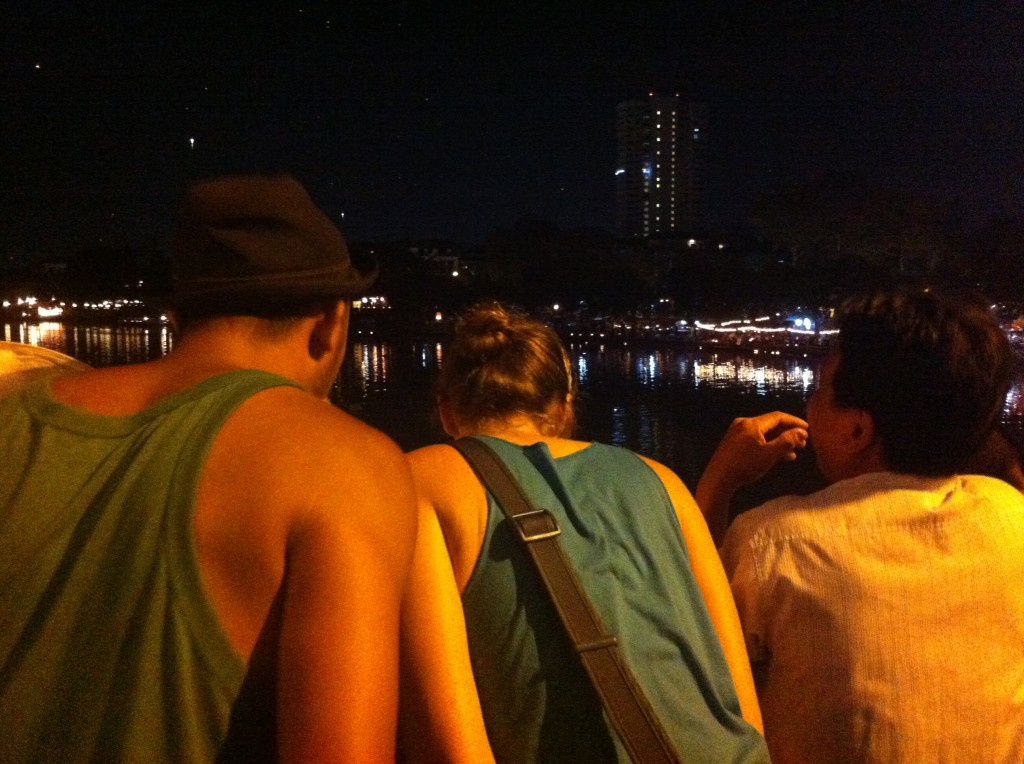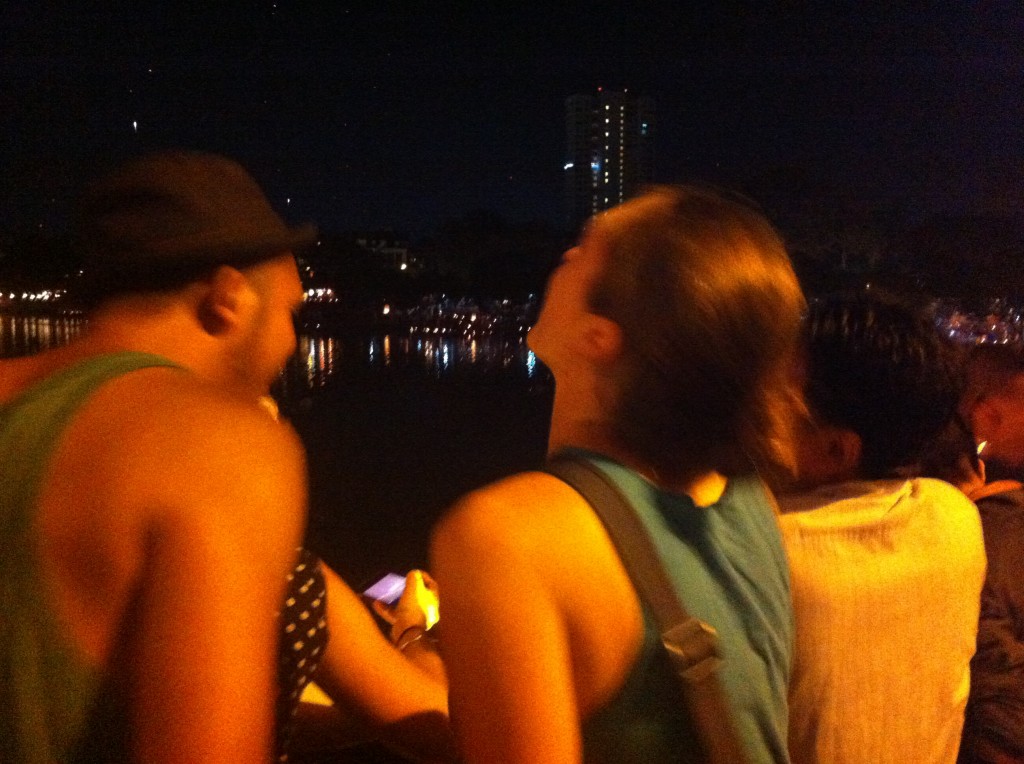 My lantern crashed into the brown river below, extinguishing the candle only moments after my hasty release.
Luckily, we had accidentally bought too many lanterns for our group, and I had another chance.  This time, the lantern successfully made it into the sky.
Though I missed out on Yi Peng and failed to properly release my first lantern, I still hold special memories of Chiang Mai and my time at Loy Krathong.  I just hope that the future holds another opportunity for me to see the actual simultaneous release, and get some amazing photos to boot.
Perhaps that was my wish that night.  
Have you ever had a crippling disaster or disappointment when traveling? Please comment below so I feel like less of a miserable failure.