I started counting and realized that in the past 18 months of traveling as a nomad, mostly in Southeast Asia, a full month of which was spent in Thailand, I've slept in no fewer than 157 beds, tents, hostels, guest houses, apartments, homes, home-stays, and even concrete beds.
That's a lot of places to lay one's head! 
Thailand is the place I've spent the most time during my Southeast Asia travels, rounding out about 4 months there.  I have a few places I always return to, and plenty that made a huge impression.
I base my ratings and reviews of hostels on three main things: cleanliness, social atmosphere, and staff.  At most of the following hostels, I ended up meeting really amazing people, had a good experience with the staff, and found the rooms to be clean.
Please keep in mind that I'm a budget-oriented traveler, who likes a good value for my money, meaning I won't go for the cheapest, dirtiest option just to save a few bucks, but I won't spring for a luxurious suite either.
The booking links are in the title of each hostel:
Bangkok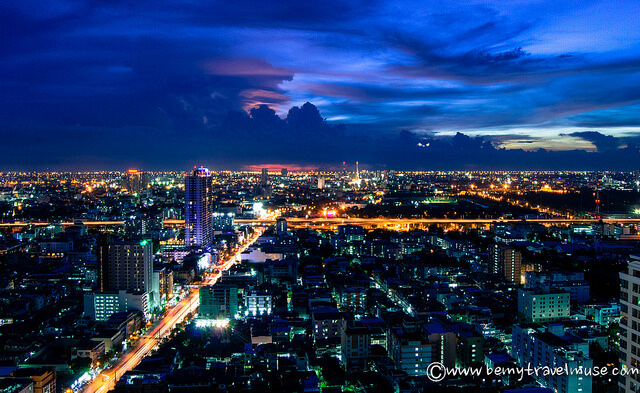 I have mentioned that I'm not a big fan of Khao San Road and would recommend that anyone traveling in Bangkok stay far and away from it. I am, however, a fan of Lub d  due to location: Siam Square, which is near great street food, a major BTS station stop, and a big mall with an excellent food court.
Chiang Mai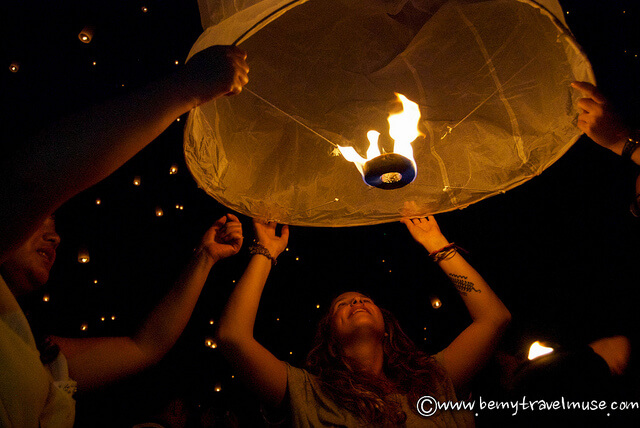 I've stayed at Deejai four times now, mainly because it's huge and therefore provides tons of opportunities to meet other awesome backpackers.  It's also located very close to the Sunday night market, which is high on almost everyone's list for things to see and do while in Chiang Mai.
It's also located in the old town, which means it's pretty much walking distance, or a 60 THB tuktuk ride to anywhere else in the old town, and it's never too far from awesome street food.
Pai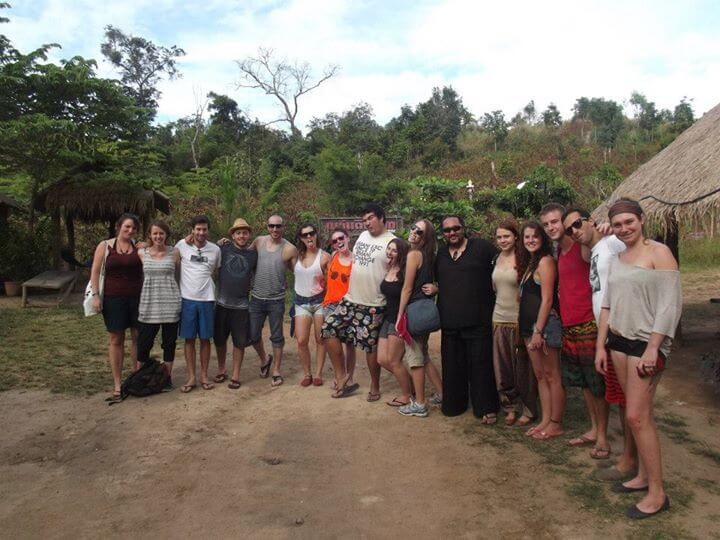 I stayed at Spicypai for the first time in December 2012, then returned in November 2013.  The first time around, it was a party atmosphere in a beautiful location. The second time around, it was clear the hostel wanted to shed its party reputation, but it's still a beautiful and peaceful setting, with good rates and plenty of opportunities to meet other travelers.
The best places to hang out in Pai are the outdoor bars, anyways, so meet a few amazing people in the bamboo dorm rooms, and head out to enjoy all of the wonderful things that Pai has to offer.
Sukhothai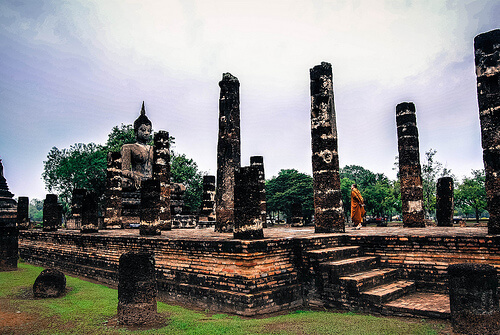 Don't let the name fool you – this isn't a bougie resort but rather, a really nice guest house with amazing staff.  I stayed here for two nights while exploring Sukhothai and was shocked to find that, just because I had booked ahead, a driver was waiting for me with a sign when I stepped off of the bus at the main terminal, saving me a tuktuk fare.
The same driver took me to the songthaew pick-up for the old town (where there are no hostels – one stays in the new town), and even drove me to the bus station when it was time for me to depart.  The customer service and pretty grounds made this place a definite must-stay if you're visiting Sukhothai.
Koh Phangan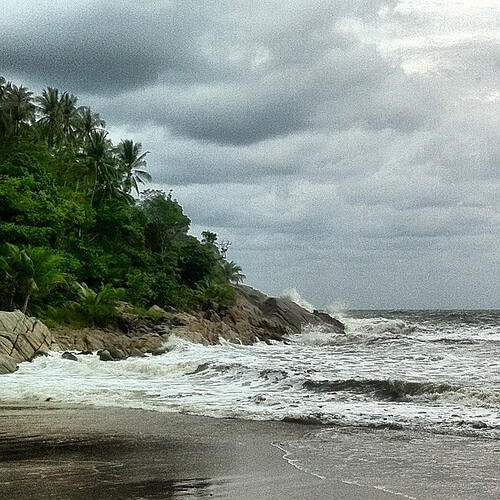 Relax: Smile Bungalows
Koh Phangan isn't all about the Full Moon Party.  In fact, you can get a completely secluded beach, generally only accessible by boat, far, far away from the party revelry.  The owner is always smiling, and the bungalows are a wonderful place to sleep, while the deck over the beach is a wonderful place to chill out during the day.
Bottle Beach is the kind of place people return to over and over, staying for a while each time. It may not have WiFi nor electricity during the day, but that's exactly what some people are looking for.
Party: The Beach Village
The Full Moon Party fell on my birthday, so I simply had to check it out.  The Beach Village has dorms, bungalows, and private rooms.  Stay far, far away from the 20-person dorm if you can, but otherwise, the grounds are great.  There's a swimming pool, several bars, a beautiful beach, and a transport service to take you to the madness of Haad Rin.