Reading is where I get the majority of my enjoyment these days. Whether it be a book or an online publication, reading has been such a great way to learn more about each culture I'm in, to figure out how to develop income streams, and even how to better understand interpersonal relationships.
This particular list is a set of my favorites for traveling in Asia. Each of them sheds some light on the cultures, and many are autobiographical. One thing they all have in common is they are each incredibly compelling reads.
This is an ever growing and evolving list as I find more great reads to add, but for the time being, here are the books that I've read from cover to cover over the past two years and would absolutely recommend that you do the same:
Cambodia
First They Killed My Father: A Daughter of Cambodia Remembers
 by Loung Ung
This is easily one of the most powerful books I have ever read and is one of the best insights into Cambodia's troubled past. It helped me appreciate even more the vibrant, smiling people Cambodians are today.  It details the loss, hardship, and ugly realities of the Pol Pot regime from 1975 onward in Cambodia in such a way that brought tears to my eyes more than once while reading.
It wasn't easy to get through and there were times when my hair was standing straight up on my arms, immersing myself in the story of this remarkable woman's childhood. More than that, her strength and courage shines through as the reader watches her turn from a spoiled city child to a strong, independent fighter. For those traveling in Cambodia, understanding the genocide is important to understanding how the country has become what it is today.
Thailand
Miss Bangkok: Memoirs of a Thai Prostitute
 by Bua Boonmee
First of all, I don't meant to say that this book is everything you need to know about Thailand or its vibrant culture, but there is no denying that a great many people come to Thailand as sex tourists. This book really helped highlight how some women come to end up in the sex business, and it is incredibly eye-opening.
I won't give away any more than that, but suffice to say, it's a powerful story and one that shed some light on the reasons behind why some of these women do what they do in order to survive. I'm willing to bet many of the patrons of the Thai sex industry have no idea about the harsh realities behind the curtain.
Vietnam
Catfish and Mandala: A Two-Wheeled Voyage Through the Landscape and Memory of Vietnam
 by Andrew X. Pham
This book was a compelling page-turner written by an author who truly has a gift for writing. I felt like reading his words helped me grow as a writer, as a traveler in Vietnam, and even as an American. Andrew X. Pham was born in war-torn Vietnam and he and his family risked their lives to come to the United States as refugees when he was a child. He grew up as a quasi-outsider in the US and as an adult, only to feel the same feeling as an outsider in his birth country. His objective was to cycle through the country, and while this would have been a compelling enough story, it's really the cultural reflections and Andrew's feelings and difficulties that made it so interesting for me.
I personally really loved visiting Vietnam. As a white American, it's amazing how different our experiences ended up being. If you read this before or even during a trip to Vietnam, you'll be moved.
Nepal
Little Princes: One Man's Promise to Bring Home the Lost Children of Nepal
 by Conor Grennan
Little Princes is the first book I read during my travels in Southeast Asia. It left a lasting impact as I made my own way to Nepal less than a year and a half later. Grennan's self-deprecating writing style in the beginning endeared me to him as a reader, and made it easy to empathize with him throughout the book as he made astonishing discovery after astonishing discovery about orphanages in Nepal.
Whether you plan to visit Nepal or not, this is a fantastic read and one that I have recommended over and over to friends and family.
Sold
 by Patricia McCormick
Sold is a novel based on the true stories of thousands of girls smuggled from Nepal to India to become sex slaves. While this is certainly not a feel good book with puppies and rainbows jumping out of every page, I sometimes think reads like this are important to understanding the world in every aspect – the good and the bad. Through awareness and education, there can be growth and change.
Any Buddhist Country
(Sri Lanka, Cambodia, Thailand, Vietnam, parts of China, the list goes on)
What Makes You Not a Buddhist
by Dzongsar Jamyang Khyentse
The title of this book really is misleading.  It seems like it's going to be a long, dry, boring account of the religion when in reality, it's a genius, engaging, and easy-to-understand explanation of Buddhism as a philosophy towards life, love, and loss. Though I'm not a religious person, this book truly did change my life and outlook for the better. It helped me understand change, what is really important in life, helped me grasp compassion, and to let go of anger.
I know that's a lot for one book to do, but it opened a world to me that I otherwise couldn't quite understand given my Western background and upbringing. The author does a great job of explaining Buddhism in a Western framework without pushing Buddhism as a religion, making it appropriate for people of any religious or cultural background. It was a super helpful intro for me before going into a 10-day silent meditation in Thailand. In short, it just seeks to help spread understanding.
This is the book I recommend the most to friends of mine who are traveling, going through a transformative time, or simply looking for a better understanding of life in general. Best of all, all the proceeds are donated.
Everywhere in Asia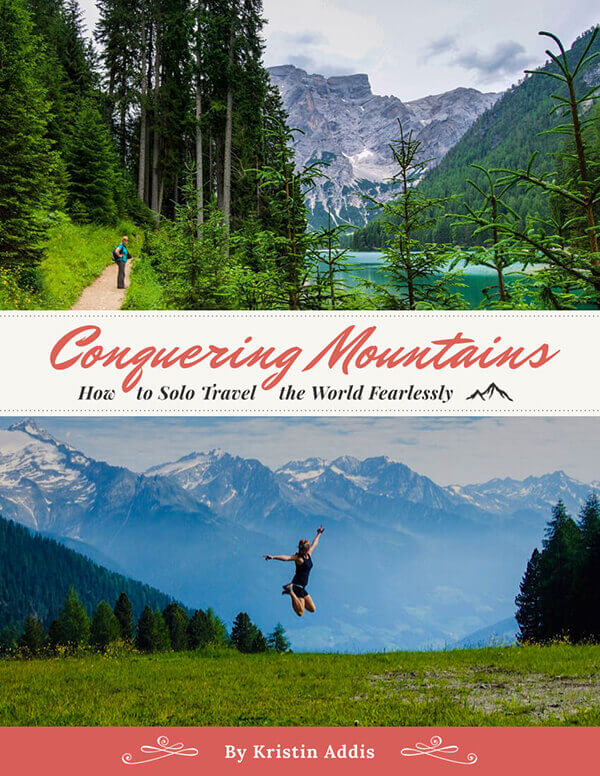 I wrote this guidebook after three years of traveling by myself, two of which I spent in Asia. I've gone back after 5 years of consecutive solo travel and updated it with new information as well, including how to get over the fear of traveling alone, how to stay safe on the road, how to save up, earn, and save money on the road, and have included a bunch of case studies and advice from other solo female travelers as well. This is the most comprehensive resource out there for women traveling alone!
Everywhere in Southeast Asia
A Thousand New Beginnings: Tales of Solo Female Travel in Southeast Asia is a memoir I wrote during the first year that I traveled alone in Cambodia, Thailand, Laos, Australia, Malaysia, and Indonesia. It's the personal account of deciding to leave my job and boyfriend to travel solo with a one-way ticket and nothing but a carry-on backpack.
It includes excerpts from this blog, along with a lot of entries from my diary that I never posted, including falling in love, nursing heartbreak, and finding surprises on the road at every turn.

—
I read all of my books on a Kindle because my goal of traveling light would be quite hampered by large books. Given I'm usually reading 2-3 at a time, I need them in electronic format. Plus, I can keep highlights and clippings of the books for later reference – which I do make use of.
I am always looking to add to this list, so if you know of a great read, let me know!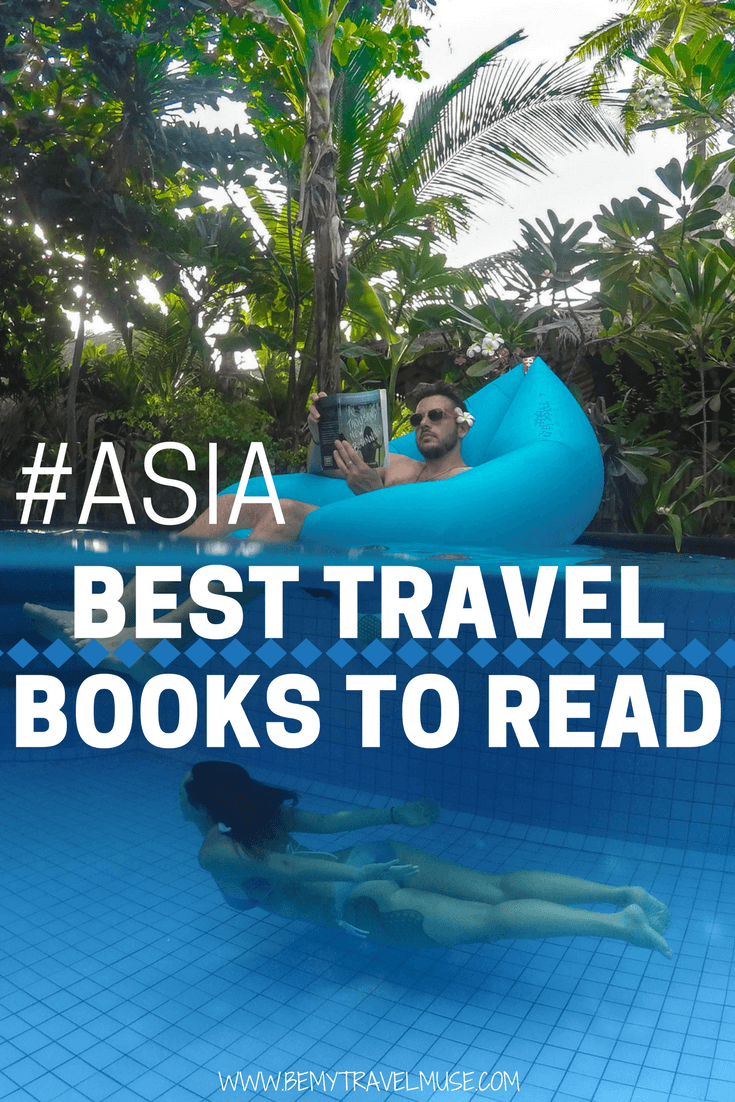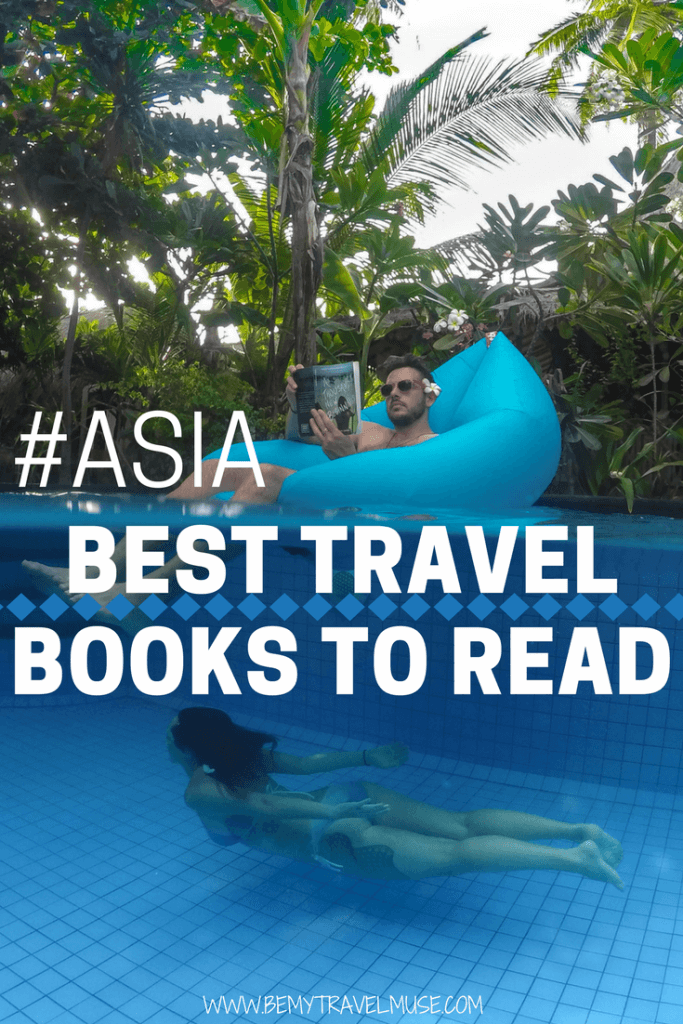 Lastly, these are affiliate links, which means if you make a purchase via the link, I get a very small percentage of the sale price. It's not much but it does help me maintain this website. Now that I think about it, if you have someone special in your life that is traveling soon, one of the best gifts would be these books loaded on a Kindle. Just a thought! Happy travels.