This post was written by BMTM's Malaysia-based writer, Ashley Yap.
Two beautiful tropical paradises stand before you, but you only have time for a vacation in one country… So, between Indonesia and Thailand, which should you choose?
I was born and raised in Malaysia, which is sandwiched between Indonesia and Thailand, each just a quick flight away. I've spent a cumulative six months in both over several dozen sojourns over the past seven years, and I am here to help you decide which country to visit if you must choose only one:
Country Overview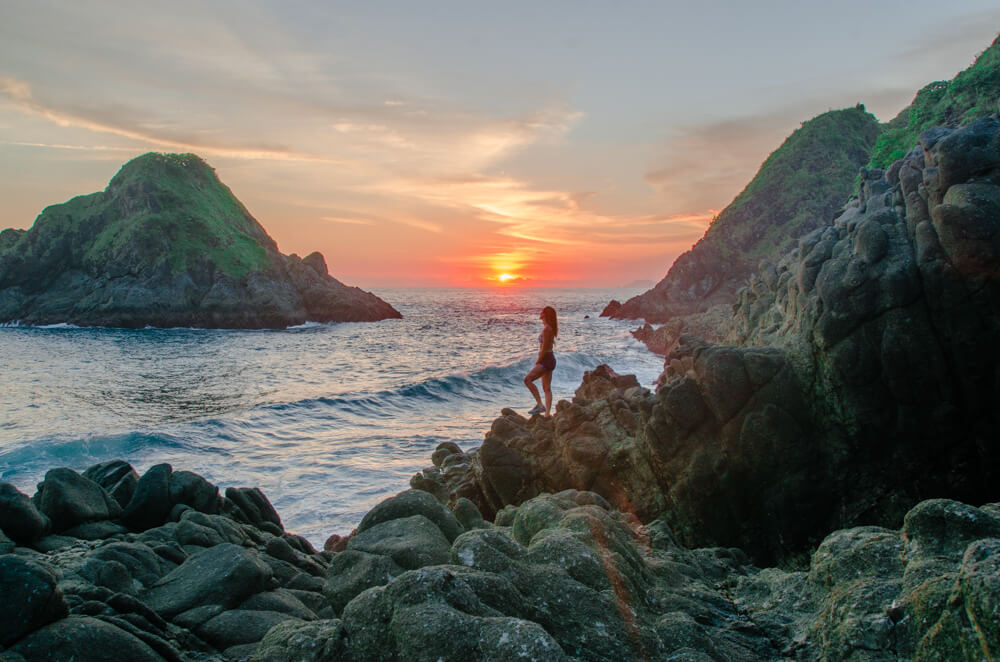 Indonesia: an outdoors lover's dream come true
One could easily travel this archipelago for years — it's the largest in the world, after all. Some of our favorite spots in Indonesia include Lombok, Komodo National Park, the Gili Islands, the Nusa Islands, Mount Bromo, Mount Rinjani, Kawah Ijen, and of course, Raja Ampat. No matter where you end up, though, the country offers visitors stunning beaches, hiking trails, unique wildlife (both above and underwater), and friendly, genuine interactions with the locals. The national language, Bahasa, is easy to pick up, and the longer you spend learning various words from residents, the more immersed you can become in the destination.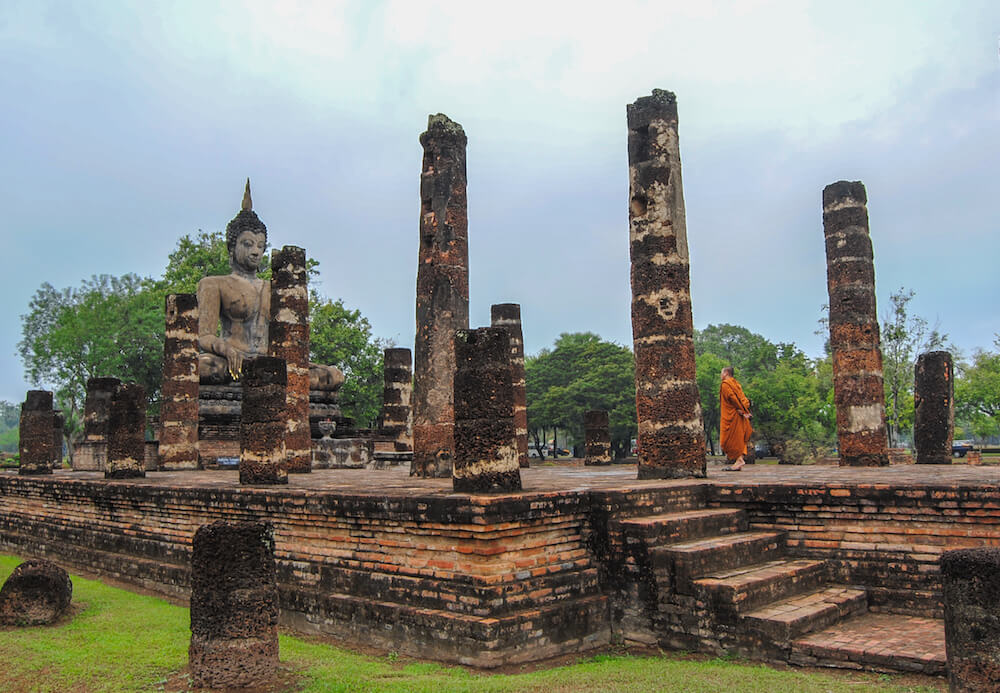 Thailand: an enchanting country to feel right at home in
Known as the Land of Smiles, Thailand carries a rich cultural history as the only nation in Southeast Asia never to have been colonized, thus retaining a strong identity that can be clearly seen — from sites related to ancient kingdoms to the street food stalls serving up authentic and delicious favorites. Tourism makes up over 65% of the country's GDP, so whether you are planning to visit spiritual Chiang Mai and Sukhothai, buzzing Bangkok, or the gorgeous islands, or intend to experience a meditation retreat, Thailand caters to all. Thai people are used to tourists, and most speak English, which makes communication easy. Finally, we can't talk about Thailand without mentioning that it's a foodie paradise — I often joke that it should be nicknamed the Land of Smiling Bellies!
Weather and the Best Time to Visit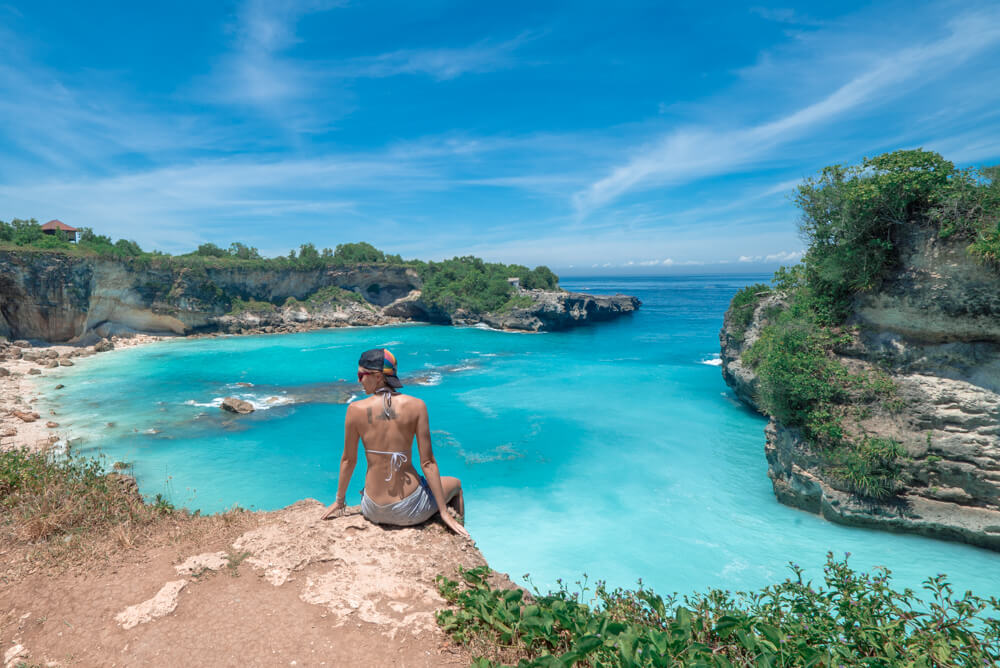 Best time to visit Indonesia
There are only two seasons in Indonesia: wet and dry. Since most of the adventures there are outdoors, your best bet is the dry season, which is from April to October. If you'd like to avoid crowds and enjoy the shoulder seasons' low prices, you might consider visit Indonesia in May, June, and September.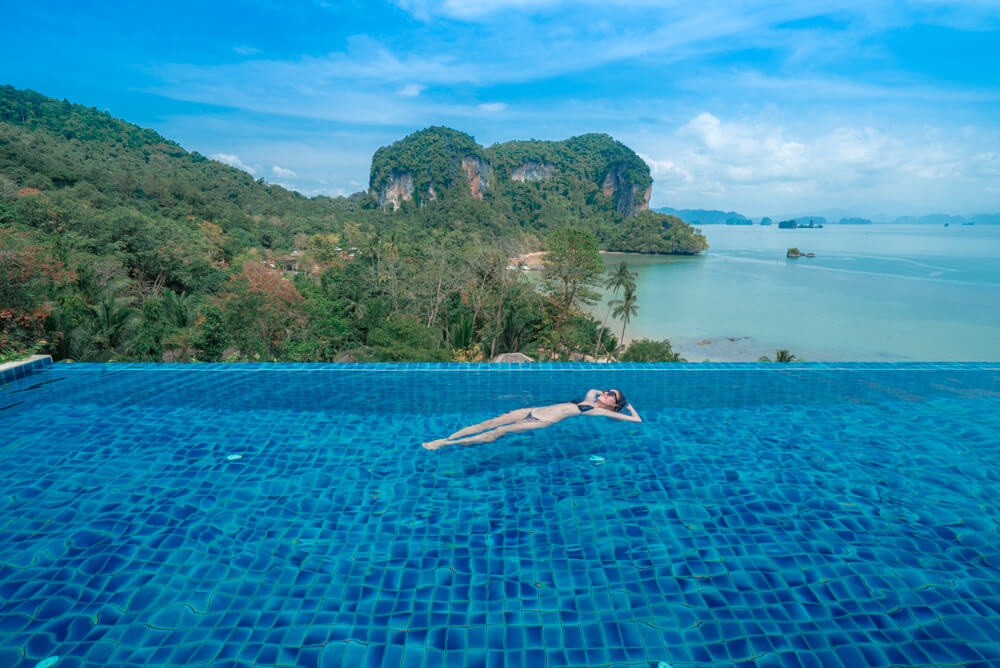 Best time to visit Thailand
As Thailand stretches more than a thousand miles from north to south, the best time to visit may vary, depending on where you want to go. November to March is generally good, but it's also the busiest season, so try to book your flights and accommodations ahead of time if you plan to visit during this time.
Below, I'll discuss which country comes out on top when considering various factors:
Budget and Value for Money: Indonesia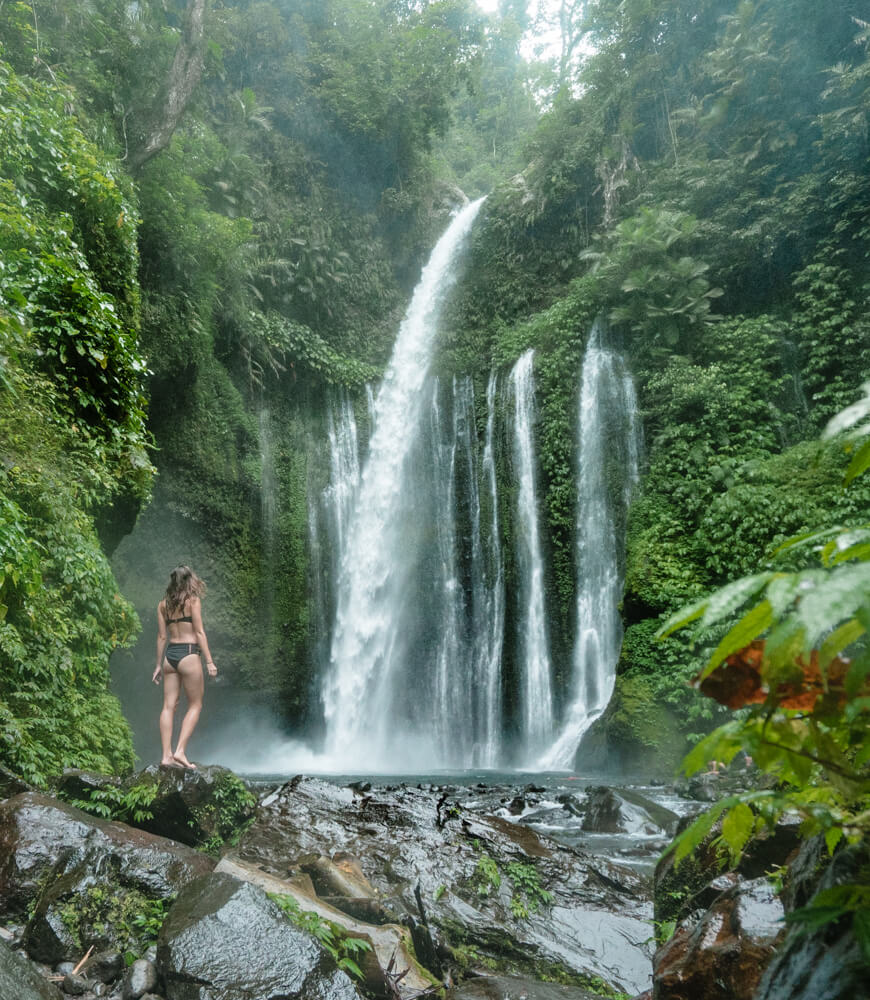 In general, I find that Indonesia offers a better bang for your buck. Everything, from food to accommodation to activities, just seems to be slightly more affordable in Indonesia. On a shoestring budget, you can travel there for just about $30/day (or less!). This includes basic dorm accommodations, a scooter rental, and three full meals a day. Thailand, on the other hand, may cost you about $50/day to do the same.
If you are on a mid-range budget, you can stay in really nice beachfront hotels, eat at cafés with good menus, and hire a personal guide to take you around for the day for less than what you would expect to pay in Thailand.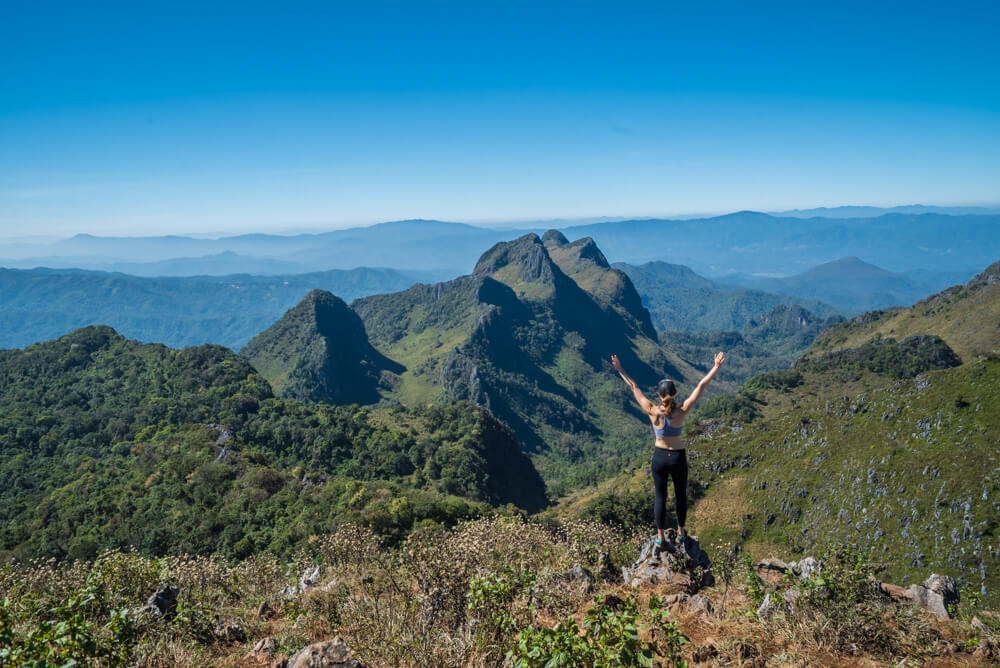 Outdoor activities, including diving and hiking, also cost slightly less in Indonesia, yet offer arguably more to see and experience than Thailand. There are also far more beaches, waterfalls, and cultural sites that you can explore for free or for a small fee.
Because of the size of the country, the longer you travel in Indonesia, the cheaper your trip becomes. The only thing is that the domestic flights in Thailand are cheaper and much more widely available, but almost everything else just seems to cost a little less in Indonesia.
Accommodation Options: Indonesia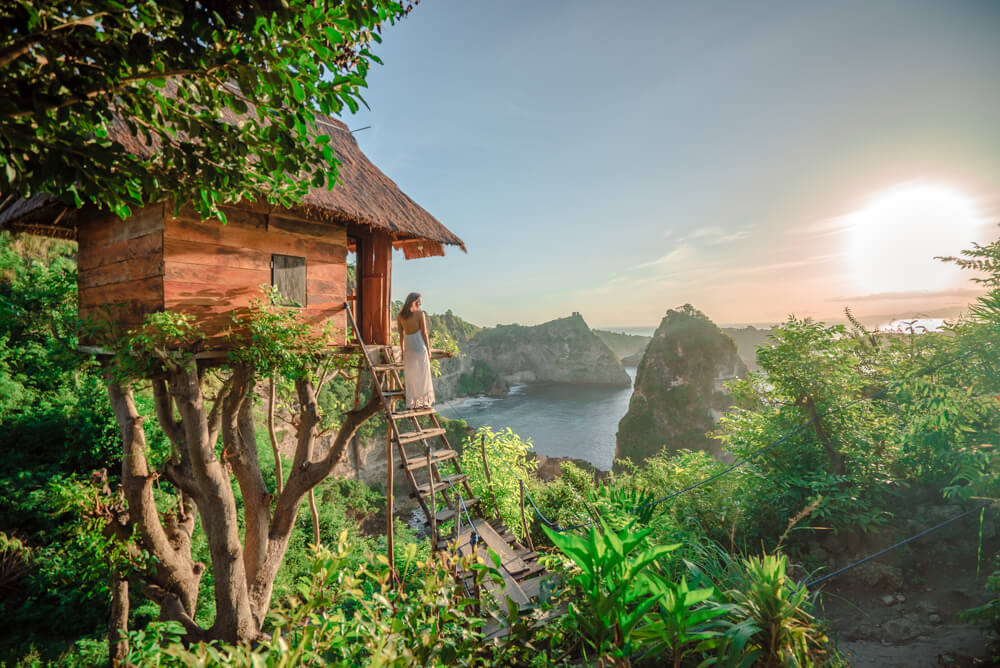 With both countries winning the hearts of budget backpackers from all over the world, you are sure to find a well-rated hostel with good vibes and cheap prices in each. I have stayed in numerous dorms in both Indonesia and Thailand, and met so many cool people along the way. I give Indonesia the edge, however, because of the availability of unique stays.
From a treehouse overlooking the jagged islets of Nusa Penida, to live-aboard excursions across the most exquisite dive sites, Indonesia seems to have a knack for unique architecture and unusual accommodation experiences. If comfort is what you are seeking on your holiday, some of our favorite luxury lodgings in Indonesia include Komaneka in Bali, Hotel Tugu in Lombok, and Four Seasons in Jakarta, all of which are under $300/night yet offer an unforgettable stay.
It might not really matter if all you want is a place to lay your head, but if the accommodation makes up part of the experience for you, then Indonesia may have more to offer.
Transportation (getting to and around): Thailand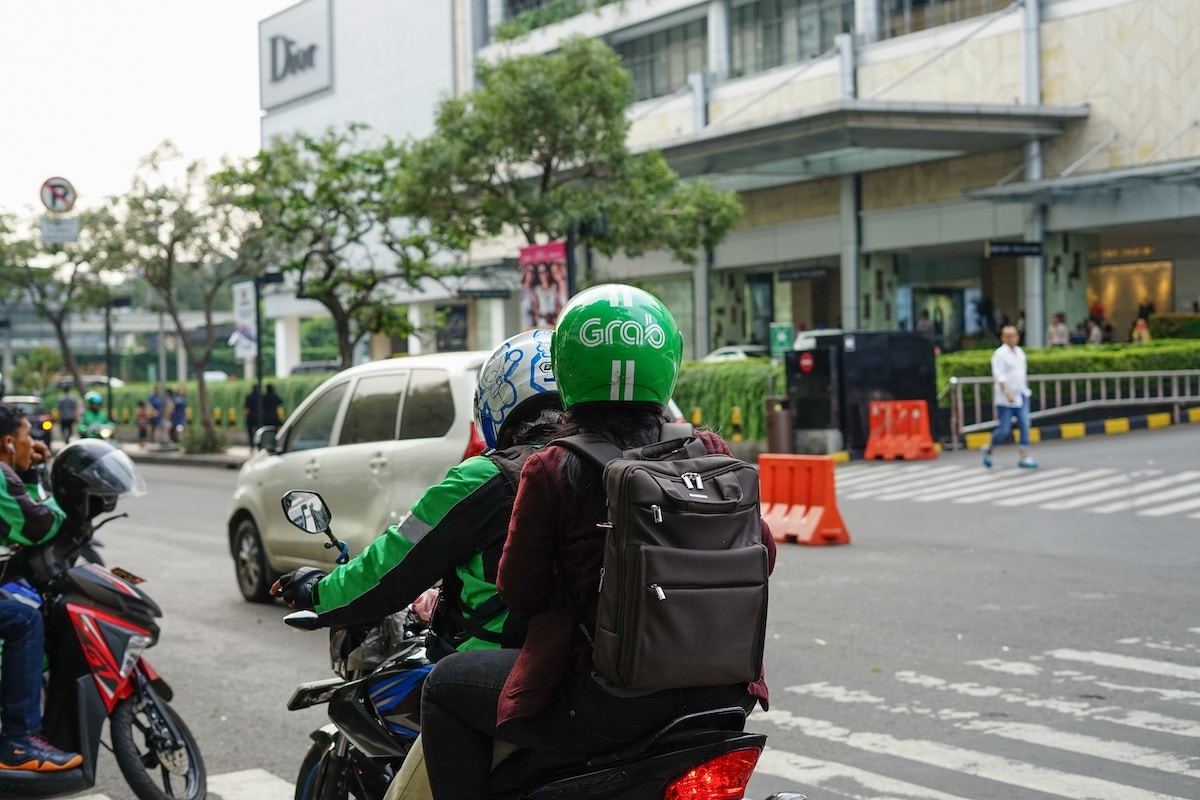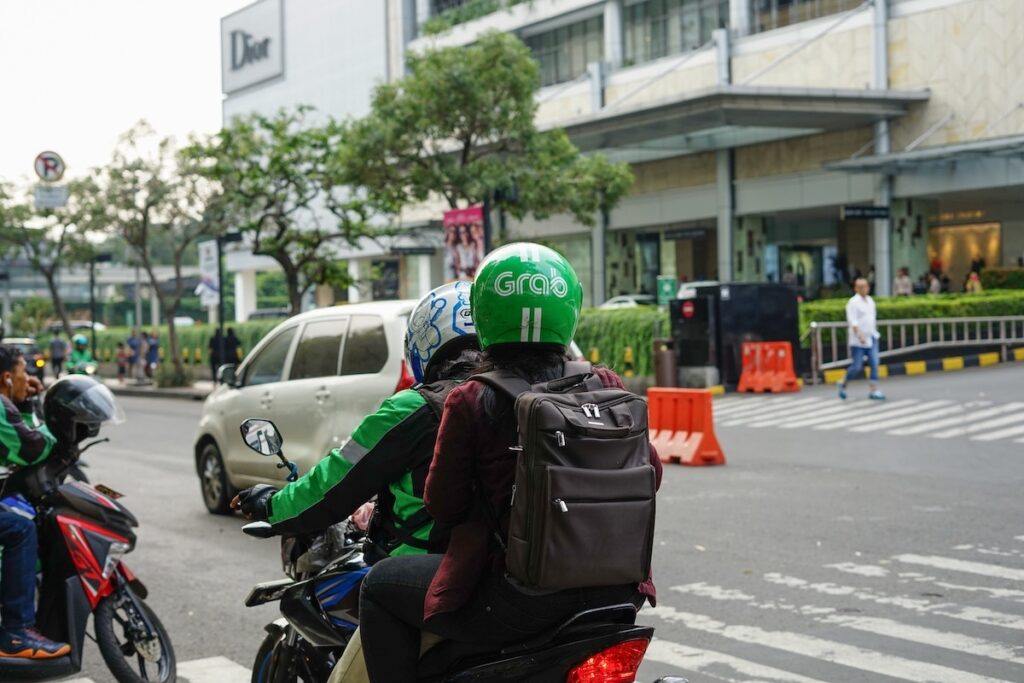 In my opinion, the best way to get around when traveling in Southeast Asia is with a scooter rental. It gives you the ultimate freedom to roam — and renting is cheap and easy in most parts of both countries. That being said, if you do not know how to ride a scooter, Thailand's public transportation is more reliable and widely available. In cities like Bangkok, you can order a bike from Grab (Southeast Asia' Uber equivalent) for less than a dollar for a 5 km ride.
The same goes for long-distance travels. Domestic flights in Thailand are well connected. I could easily change my travel plans and buy a ticket to another city in Thailand, something I never really do in Indonesia. There are also plenty of overnight buses and trains that you can take in Thailand. They are mostly comfortable, have AC, and run on time.
However, you should take the length of your holiday into account when deciding whether to visit Thailand or Indonesia. The last thing you want to do on your precious holiday is to spend a chunk of your time in transit! If you only have about a week or less, I'd suggest picking Thailand.
Safety: Thailand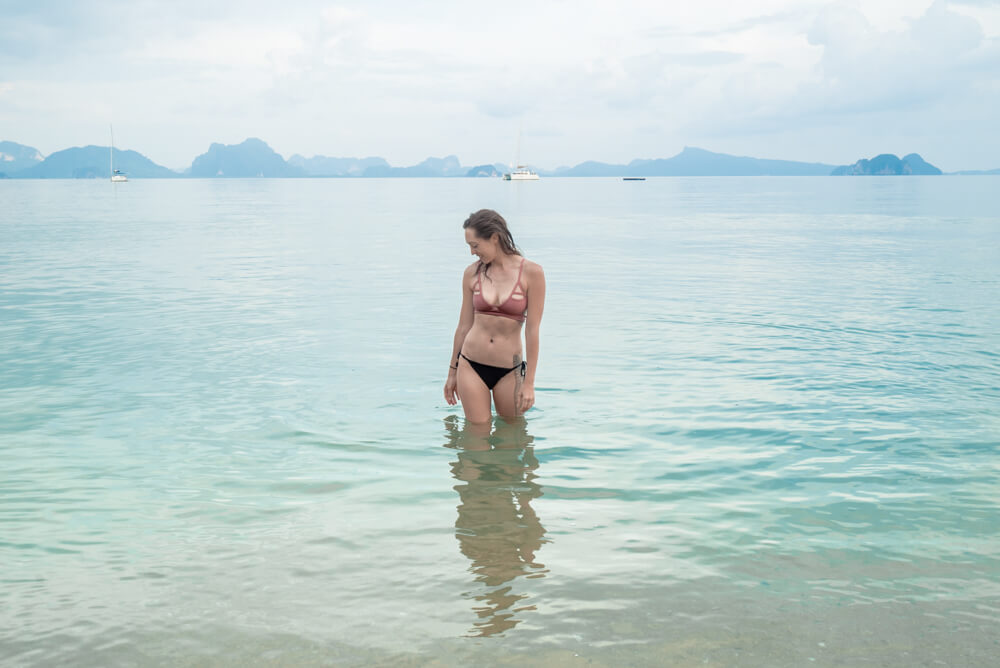 As a solo female traveler, I find that I still stand out in a crowd in more remote places in Indonesia. The curious stares from some men have made me feel uneasy in the past, and I've also experienced more catcalls in Indonesia, though nothing serious has ever happened to me there.
There are just simply more tourists in Thailand, and so it's rare to be the only one around. It's much easier to meet other people and be in a group, which makes you less of a target for catcalling.
Also, economically, Thailand is more developed than Indonesia, which means more streets are well lit at night, and you have stabler reception, even in remote places.
I want to emphasize that I have not felt physically threatened while traveling in Indonesia, but I do feel generally safer in Thailand. If this is your first time traveling alone in this part of the world, Thailand might make you feel safer and more comfortable.
Food: Thailand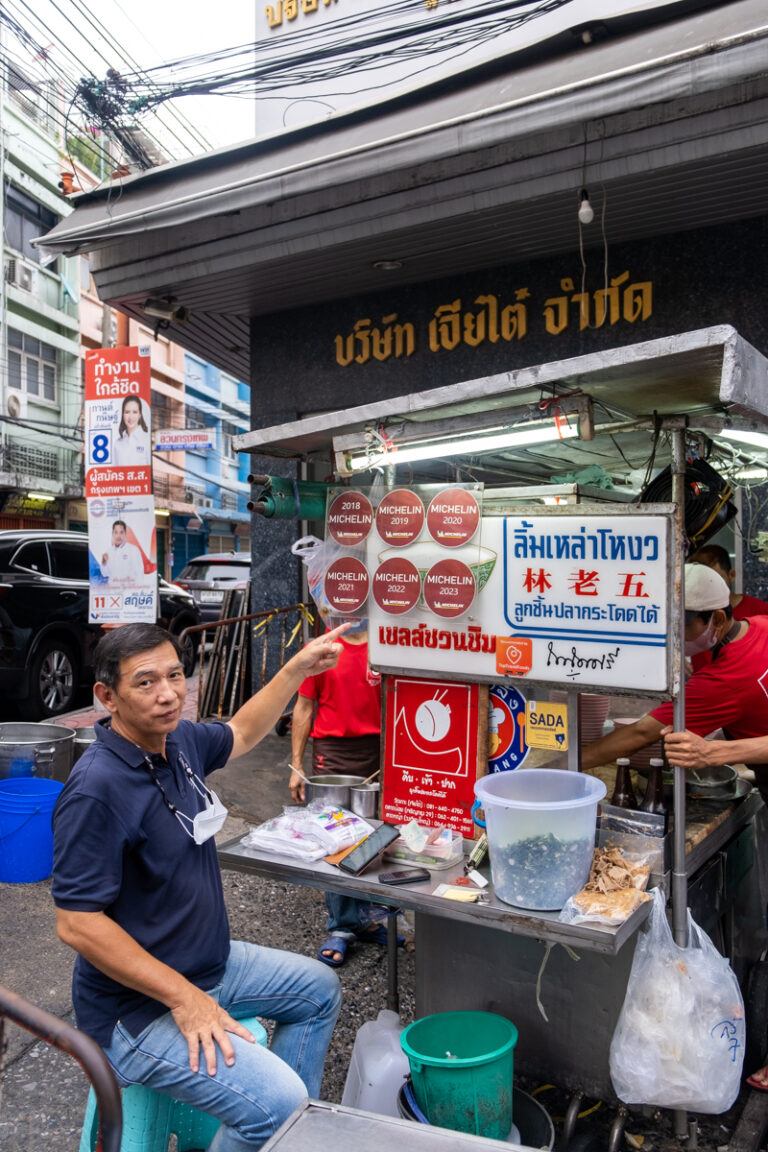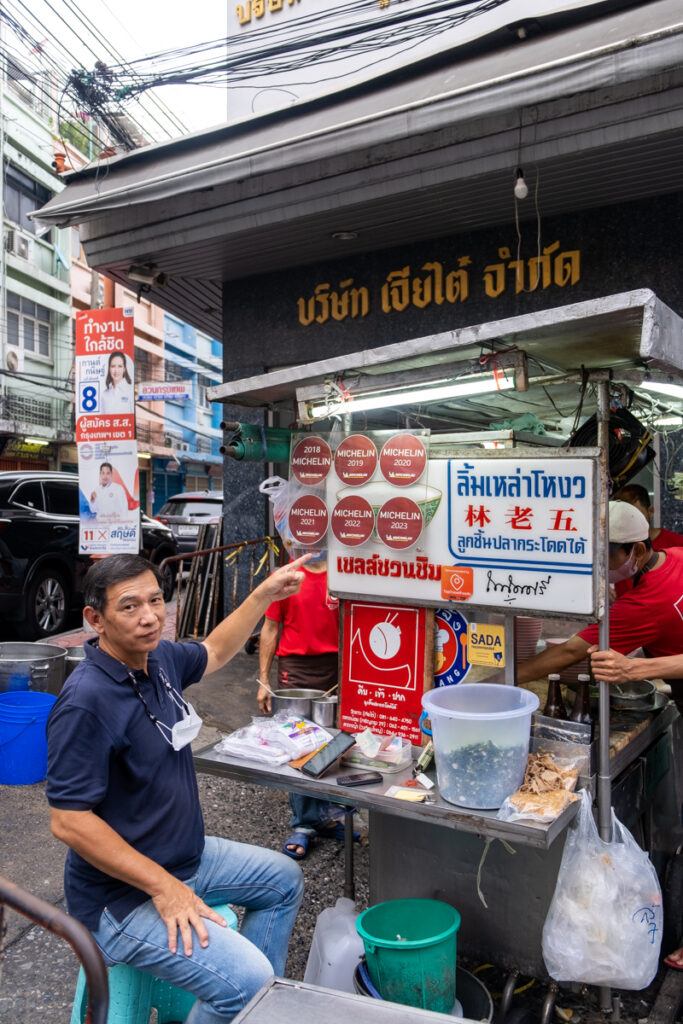 This is a no-brainer in my opinion. I mean, out of the official Asia top 50 restaurants list, Thailand made the list 17 times and won first place.
I simply love Thai food. It's flavorful, it's fun, it's simple in principle yet layered and absolutely delicious. In Bangkok, many talented local chefs have put a spin on traditional recipes and curated innovative menus that will blow your mind away. You will also find some of the best Japanese, Mexican, Chinese, and Indian restaurants in the heart of Bangkok.
But perhaps the most rewarding culinary experience awaits on the streets, and it is a true tale of Thailand. Street food is glorious there and a must-do.
This is not to say that Indonesian food is not good — it is actually great. I don't know anyone who doesn't like satay (meat skewers) with homemade peanut sauce. But Thai food simply has a special place in my heart.
Cultural Diversity: Indonesia (but Thailand comes close!)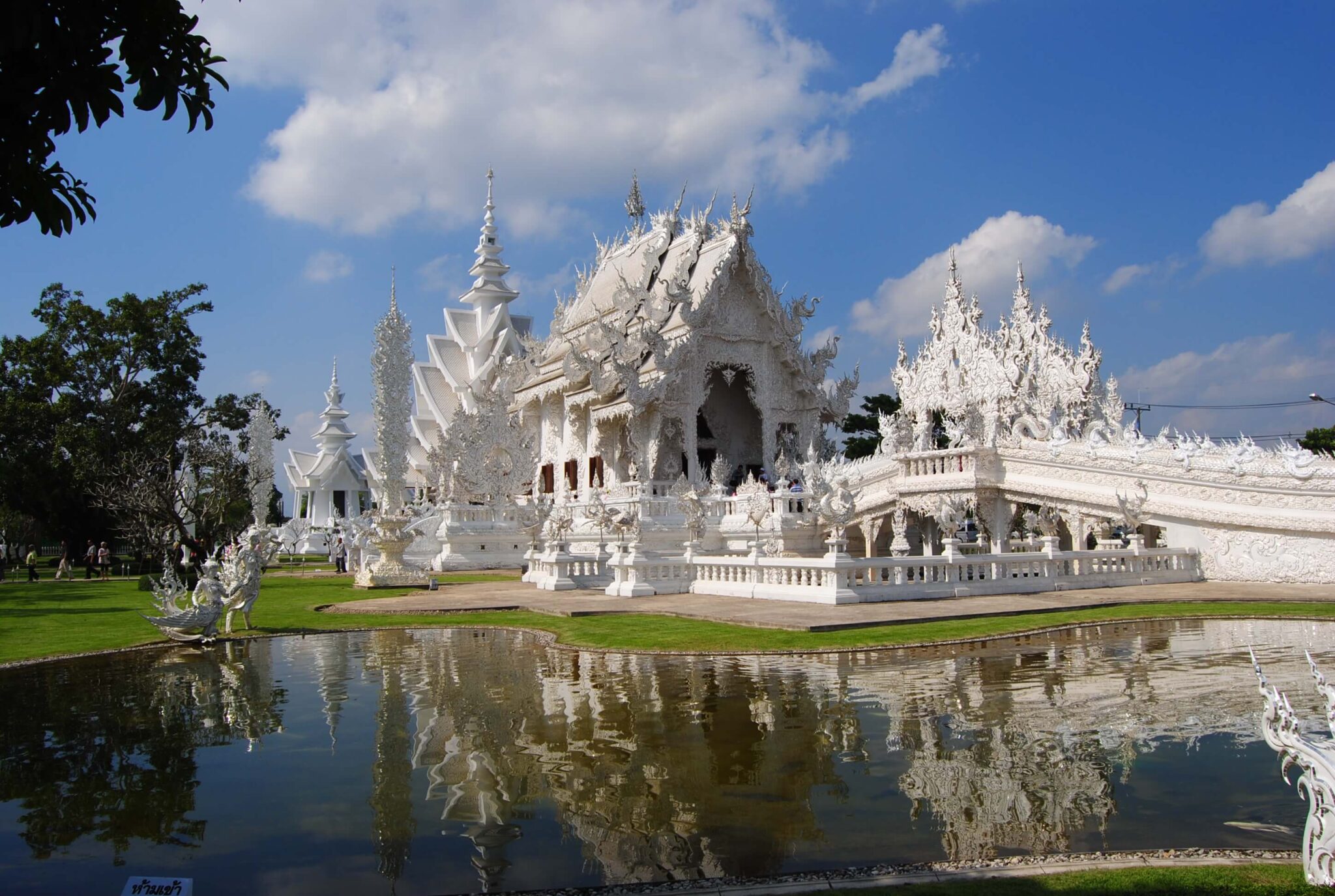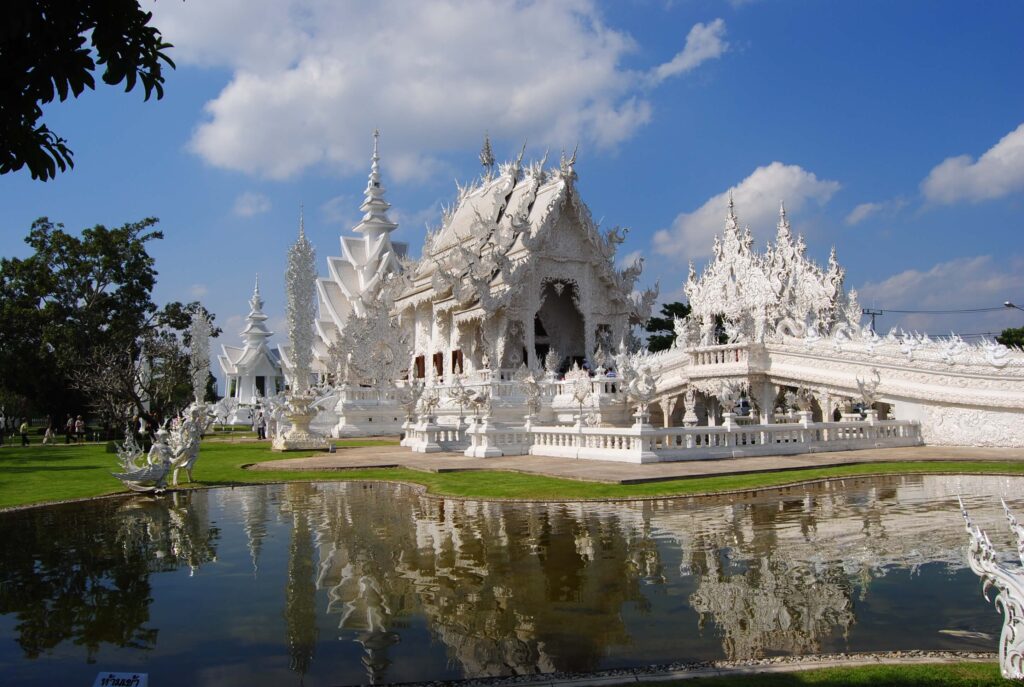 I debated on this, because I think both countries offer a unique cultural experience to visitors.
Thailand is the only Southeast Asian country that was never colonized, and the evidence is clear in its well-preserved culture. You will see many beautiful and unique Buddhist temples throughout, including the White Temple in Chiang Mai and the Wat Arun in Bangkok. I also have fond memories of watching monks collect alms on a quiet street at the crack of dawn. For people who seek spiritual experiences during their travels, Thailand is also a popular destination for silent and meditation retreats, attracting practitioners from all over the world each year.
Aside from Buddhism, Thailand is also an epic destination for cultural festivals, the most popular being the Songkran Festival, when the entire country celebrates the traditional New Year with three days of giant water fights; and the Yi Peng Festival, during which thousands of lanterns are released into the sky. As a tourist, I felt very welcomed by the locals as I tried to participate in their cultures.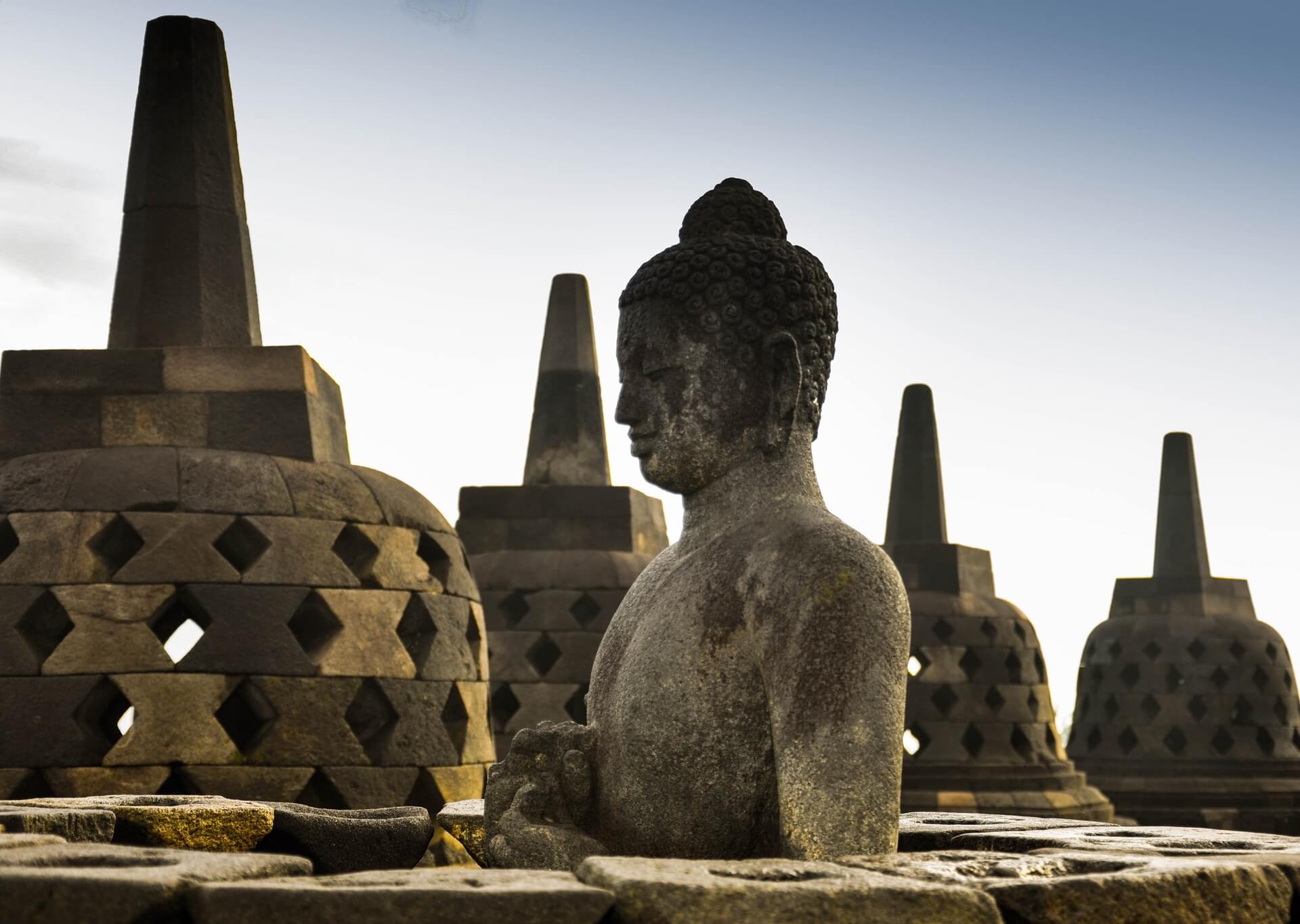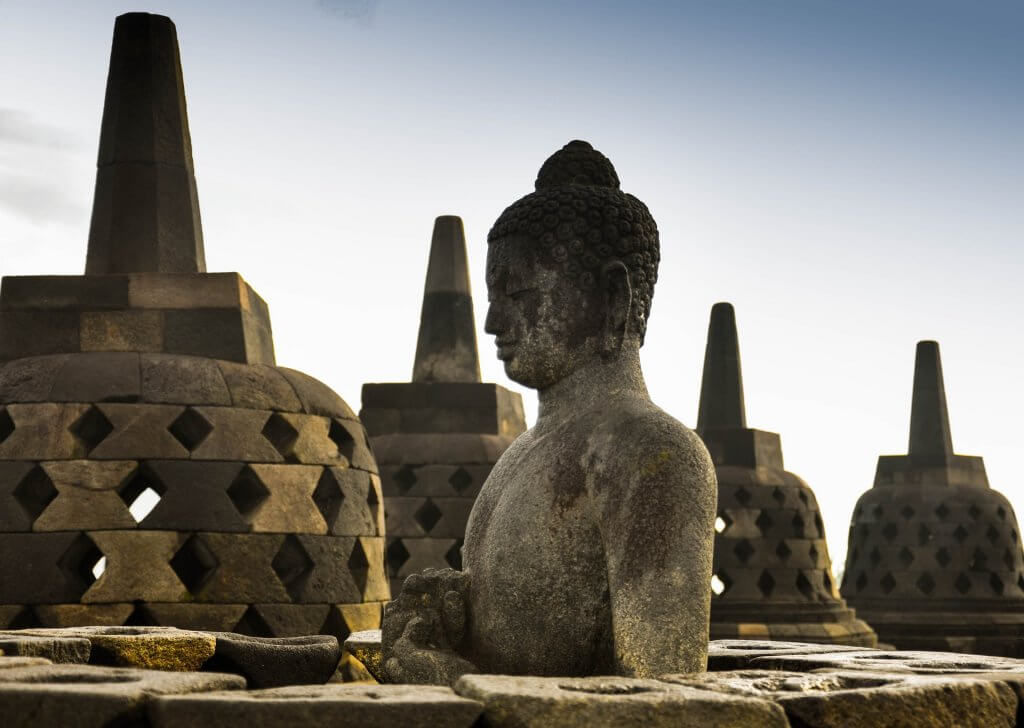 Indonesia, while a Muslim-majority country, offers a beautiful blend of different cultures and traditions from island to island. In Bali, I love getting up and early for a walk to watch residents performing their morning religious ritual; in Borobudur, you will step on the world's largest Buddhist structure; in South Sulawesi, death is celebrated, not mourned.
Throughout the year, there are all kinds of festivals and celebrations pertaining to different religions and cultures, and it's wonderful to see how the locals embrace both their own and each other's beliefs and celebrate as one.
While both countries offer amazing cultural experiences, I find Indonesia to be more diverse, and therefore more interesting for travelers, especially if it's your first time in Southeast Asia.
Beautiful Beaches: It's a tie!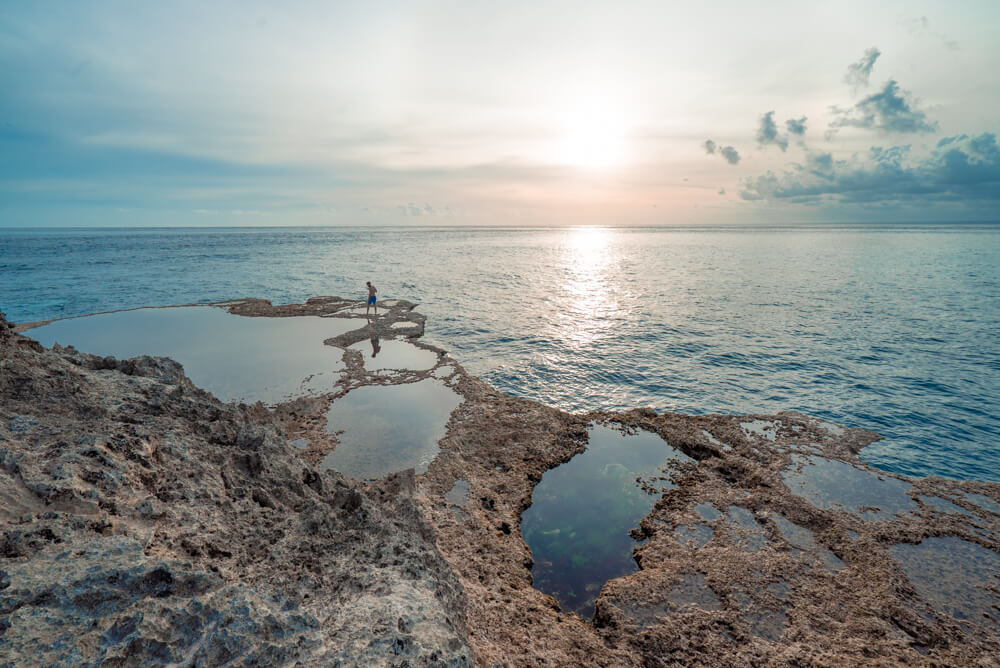 Both countries are famous for their beautiful beaches, and it is simply too difficult to pick a winner!
Outside of Bali, the beaches in Indonesia are generally more rugged and raw, often requiring a scooter ride to get to. They are less likely to have infrastructure, like bars, cafés, washrooms, and lounge chairs — but that's what I like about them. I remember a friend telling me that "a beach is a beach," but I beg to differ, especially when one is in Indonesia. Some of my favorites include the black-sand beach in Bali, pink-sand beach in Komodo National Park, and numerous others with swim holes, caves, and cliffs that are incredible to explore. Do note that the waves tend to be rougher (which makes it a surfing paradise!), so make your own judgement before diving in.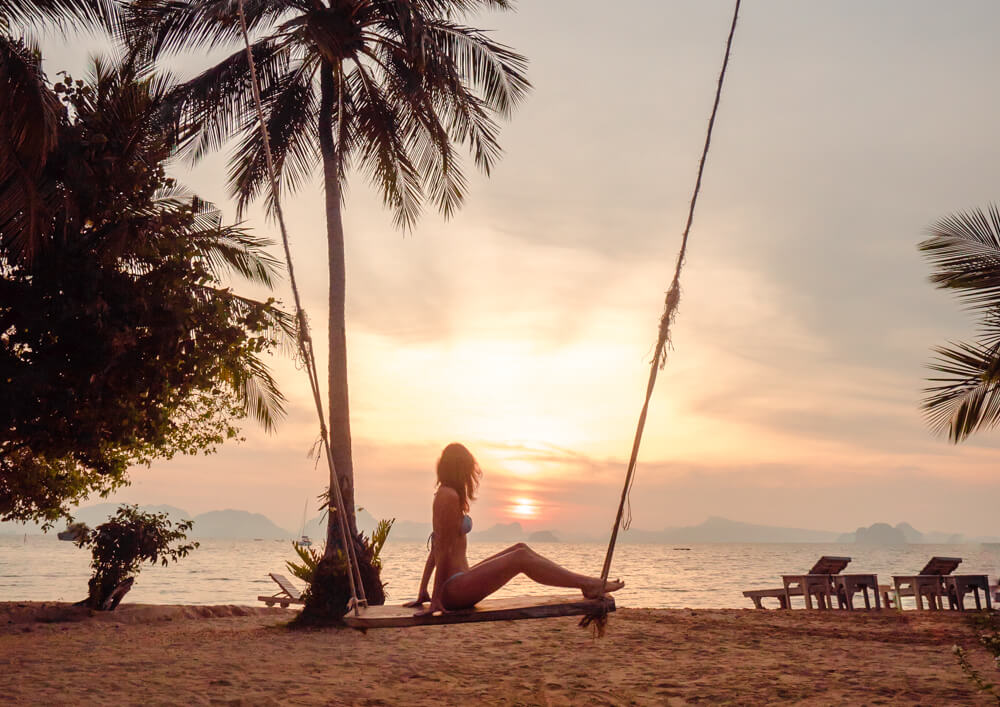 On the other hand, if you prefer more developed beaches with a more social atmosphere, Thailand may be a better pick for you. The beautiful tropical sands with limestone cliffs, swaying boats, and naughty monkeys are hard not to love! Those who enjoy nightlife on the shore will love the bars, fire shows, and amazing parties on most Thai beaches. It is also very easy to arrange island-hopping tours and visit several beaches in a day. The only thing I'd say is that those in Thailand tend to give off more or less the same vibe, whereas Indonesian beaches are more diverse.
Snorkeling and Diving: Indonesia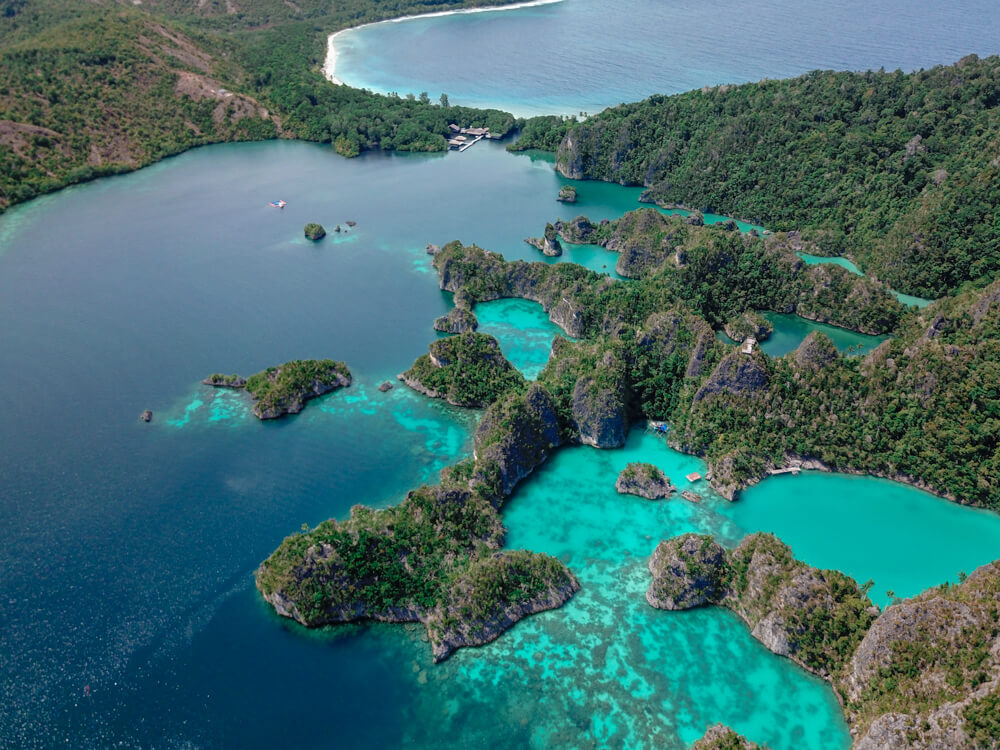 Diving enthusiasts might have heard of Raja Ampat, one of the most incredible such sites in the world. It's jaw-dropping how abundant and pristine everything under the water is, and everyone I know who has been there said that nothing comes close.
But one doesn't have to venture out all the way to Raja Ampat to enjoy snorkeling and diving in Indonesia. In the Nusa Islands, you can swim out for about 200 meters and be greeted by wild sea turtles. I also spent a part of my honeymoon trip sailing across Komodo National Park, swam with manta rays and sharks, and even spotted dolphins from our deck. If diving is a big part of your trip, then I think you've got your answer now.
On the other hand, if you are planning to get scuba diving certification, Thailand may be a better and cheaper place to do so.
Hiking and Other Adventures: Indonesia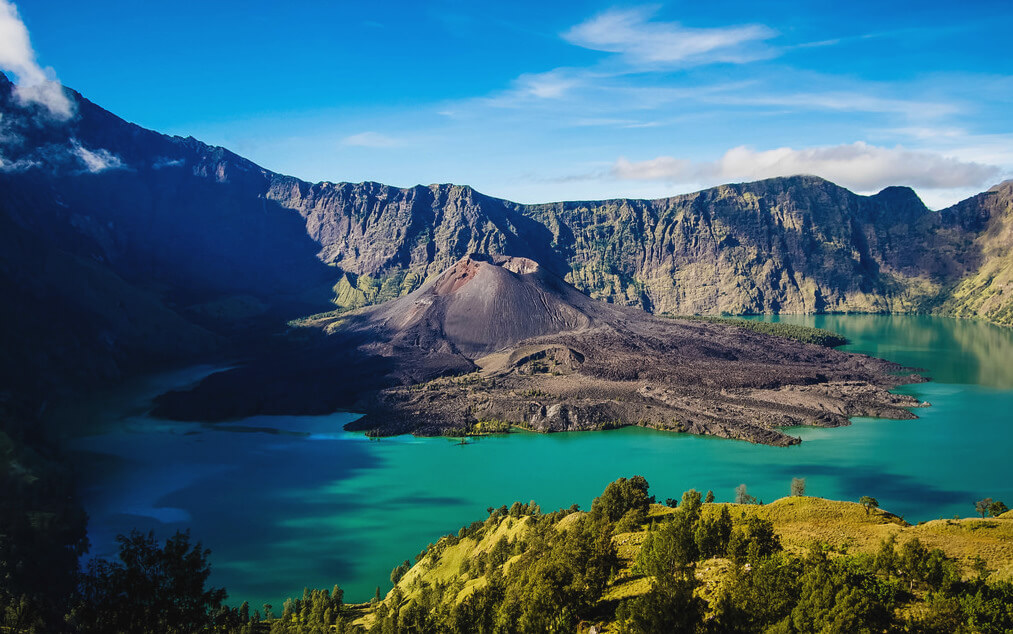 For the adrenaline-rush seekers, multiday hikes to active volcanoes like Mount Bromo, Mount Ijen, and Mount Rinjani await in Indonesia. Other adventures include the lush rainforests of Sumatra, and majestic waterfalls like Tiu Kelep in Lombok and Tompak Sewu in Java.
You can also simply rent a bike and create your own adventure for the day, exploring paddy fields and nearby villages and waterfalls. You will find that the locals are super welcoming and always happy to share their favorite spots with you.
Adventures like these are not really available in Thailand, though you may enjoy a morning hike to Doi Luang Chiang Dao in the north.
Both countries come close on many factors on the list, but when it comes to outdoor adventures, Indonesia is the clear winner.
Cities and Nightlife: Thailand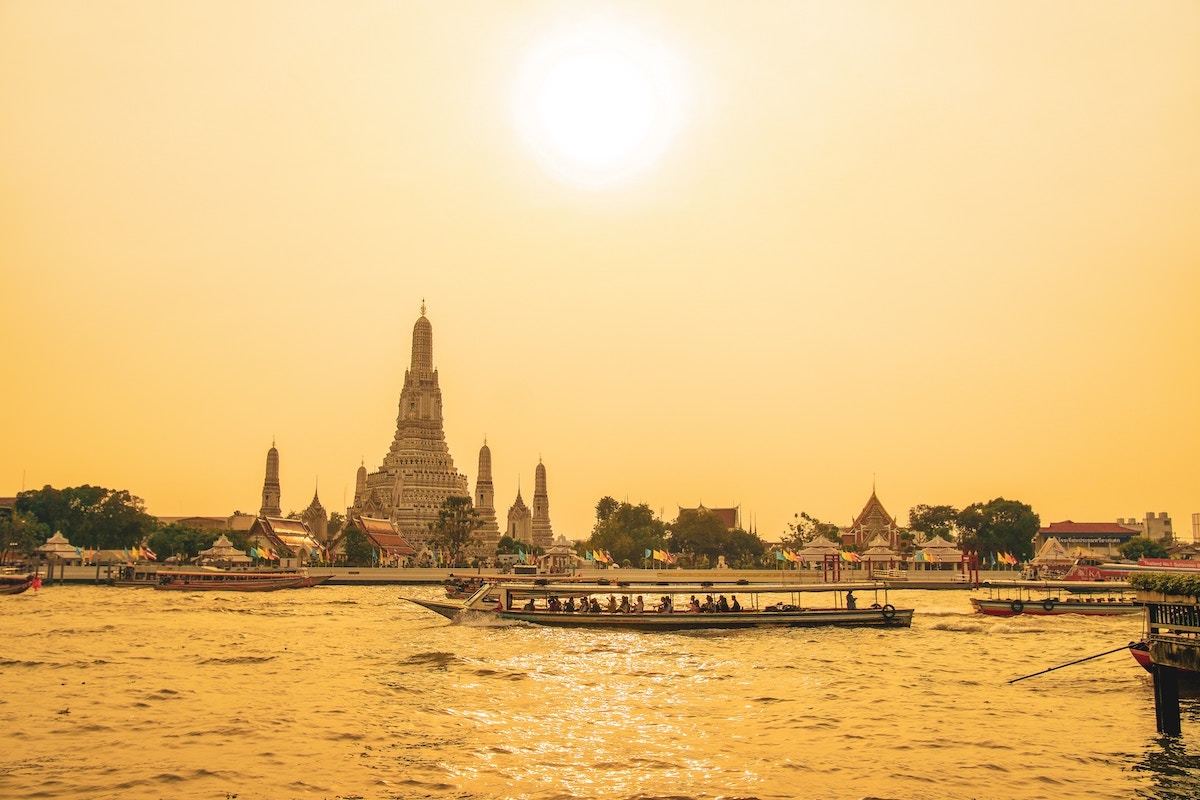 I will be honest: I didn't like Jakarta. The traffic in the capital of Indonesia is consistently horrendous, the public transportation system is lacking, and it is so, so crowded that I understand why most travelers skip it altogether, even though there are a plenty of charming restaurants and lovely hotels to stay in.
On the other hand, there are so many ways to fall in love with Bangkok! Thailand's buzzing capital is filled with life, day and night. Each time I visit Bangkok, I make sure to drop by the Chatuchak Weekend Market to shop for both local designer and vintage items. If that's not enough for you, Bangkok has over 200 shopping malls so you can shop till you drop!
Besides shopping, Bangkok also houses some of the best restaurants in Asia (see above), as well as some of the most happening nightclubs and rooftop bars.
***
Both countries are near and dear to my heart, and both deserve to be explored, as they have so much to offer. I hope the breakdowns of different aspects of these countries help you make up your mind — though I completely understand if it's a tough call.
Where are you exploring next?