This post was brought you by Alana Morgan, a Chiang-Mai based Seattle native who loves off the beaten path gems as much as we all do! As part of an effort to make BMTM an even better Southeast Asia resource, Alana is here to share her expert knowledge of this fabulous city in the north of Thailand. 
Chiang Mai has a lot of temples. Hundreds in fact.
I can understand why travelers visiting Thailand could get templed out. It's similar to visiting cathedrals in Italy – they're impressive, beautiful and, well, all start to look the same after a while. But while the Buddhist temples naturally have their similarities, they can also be unique, especially in the northern Thai town of Chiang Mai.
In Thailand, you can tell if an area is important – and has a lot of money – by the number of temples you see. Since the temples are built purely from donations, it's a good way to measure the pockets of the locals. As the capital of the north for more than 700 years, Chiang Mai has a long history at the top and the temples to prove it.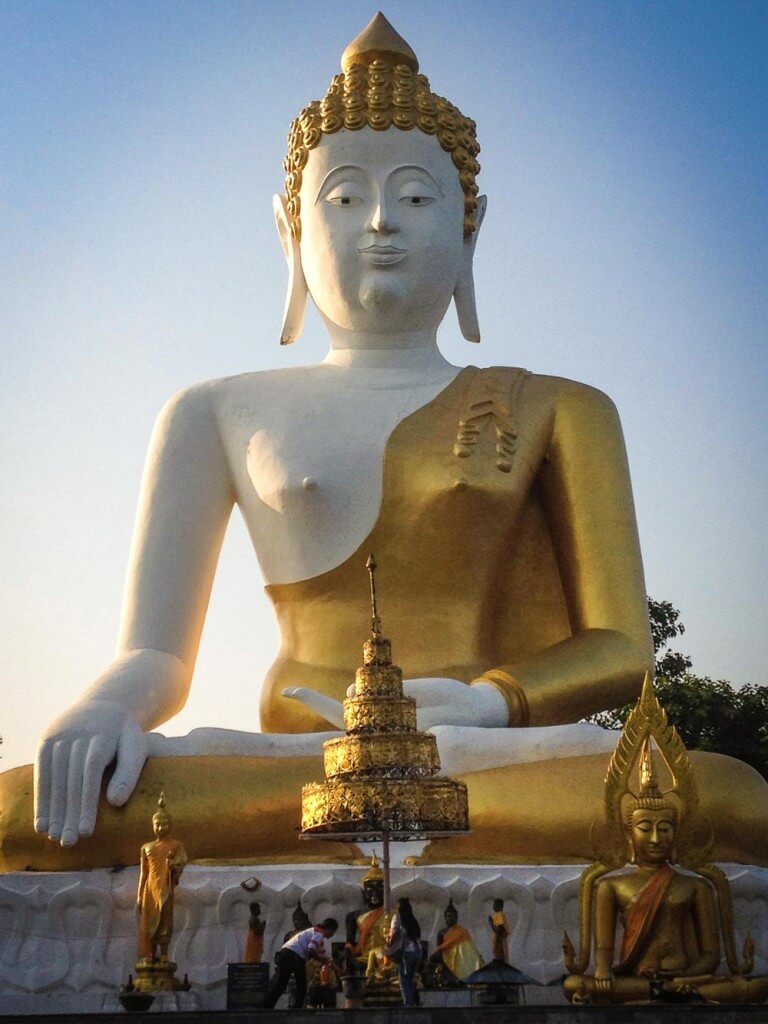 While numbers vary depending on what source you look at, there are more than 200 temples in the province and around 80 within the city limits. Yet many tourists tend to just visit the same small collection of locations found in their guidebooks.
While temples like Wat Phra Thai Doi Suthep with the golden chedi (stupa) atop the mountain on the east side of town, or Wat Chedi Luang situated in the very center of the old city, are certainly impressive and worth a look there are so many more to discover. Here are the top temples in Chiang Mai for those who like to head off the beaten path:
Wat Palat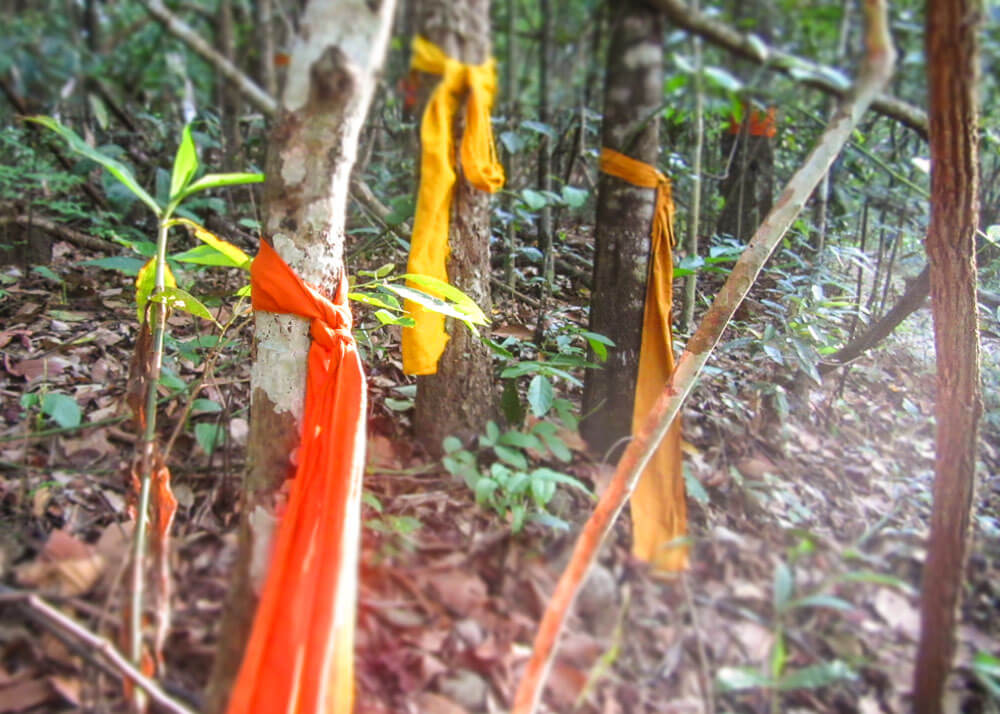 When most visitors go to Doi Suthep to visit Wat Phra Thai Doi Suthep, they miss another unique temple that can be found part way up the mountain.
Wat Palat, also sometimes spelled "Wat Palad", "Wat Pha Lat", or Wat Palaad", is unlike any other temple you'll see in Chiang Mai. While most temples feature an ornate main temple hall, known as a "viharn", Wat Palat isn't centered around one grand building. The grounds, not the temple buildings, are what will stick in your memory with meandering forest paths, various shrines and statues everywhere you look, and the fact that the complex is set right at the top of a waterfall spilling toward the city below.
How to get there: When driving up Doi Suthep looking for the large shrine on your left with a giant white Buddha statue, then head down the driveway to the left of the shrine. (It's nicest to get your own set of wheels when visiting Doi Suthep, but you can also hire a taxi or songthaew (red truck). You can also access the temple by a jungle path starting at the end of Suthep Road at the base of the mountain.)
Wat Sri Suphan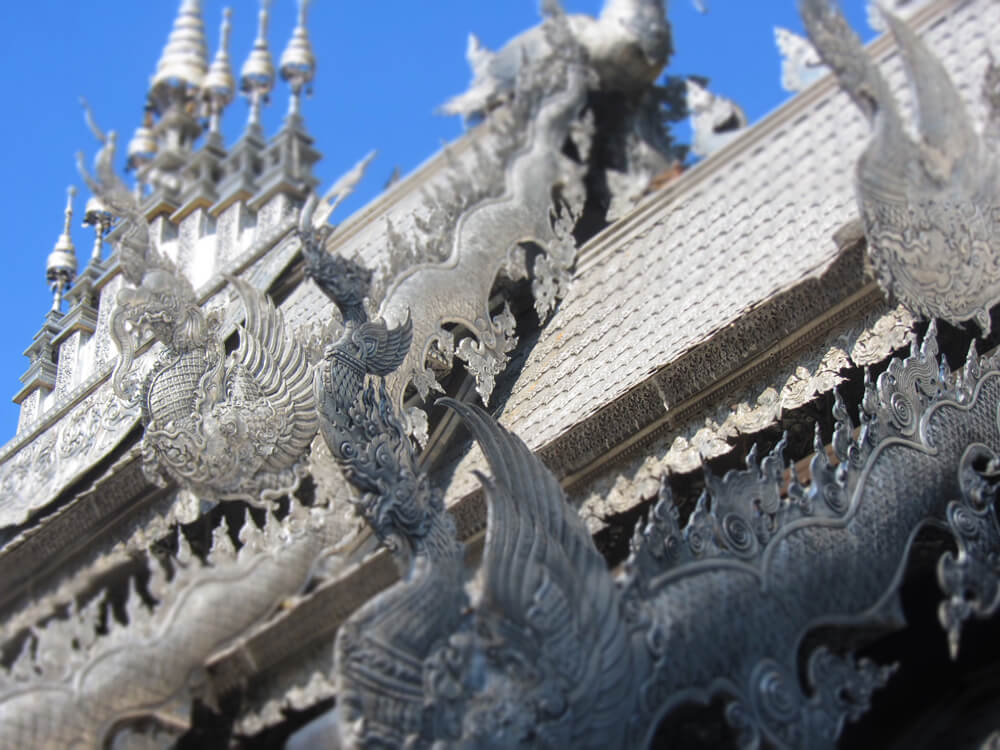 Off of Wualai Road (the Saturday Walking Street) just outside the old walls on the south side of town, Wat Sri Suphan is home to a special ubosot (shrine) that's covered by hammered silver designs made by local artisans. The neighborhood was traditionally a silver worker's district and you can see the craftsmen still at work in the onsite studio (the shrine is still in progress).
How to get there: From the Old City, go to Chiang Mai Gate and cross over heading southeast on Wualai Road. Keep a look out on your right-hand side for temple signs as it's on a little side street. 100 Wualai Road
Wat Lok Molee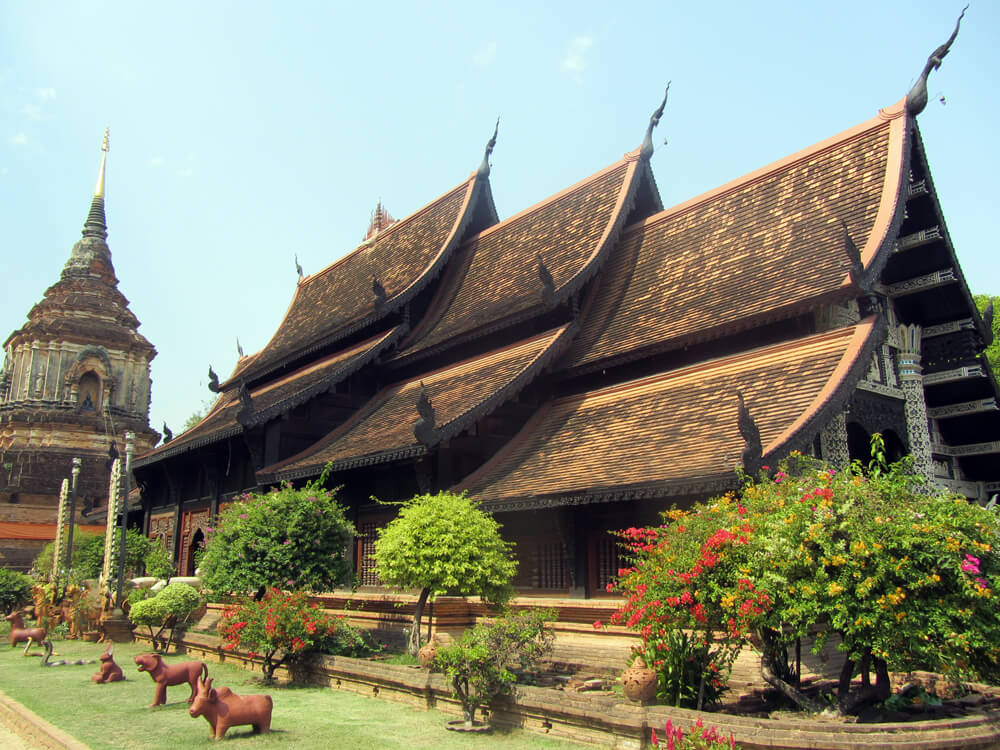 Wat Lok Molee is one of the last wooden temples in town and has a large brick chedi to boot. There's a lot to look at here – while the inside of the main temple building is refreshingly uncluttered, the grounds are filled with a wide array of religious and secular statues, shrines and artwork. You can also indulge in a coffee or even a massage and, while not far from the main tourist hub, you won't see many other foreign travelers.
How to get there: Wat Lok Molee is about 400 meters east from Chang Phuak Gate on Manee Nopparat Road. You can walk there easily from the Old City.
Wat Umong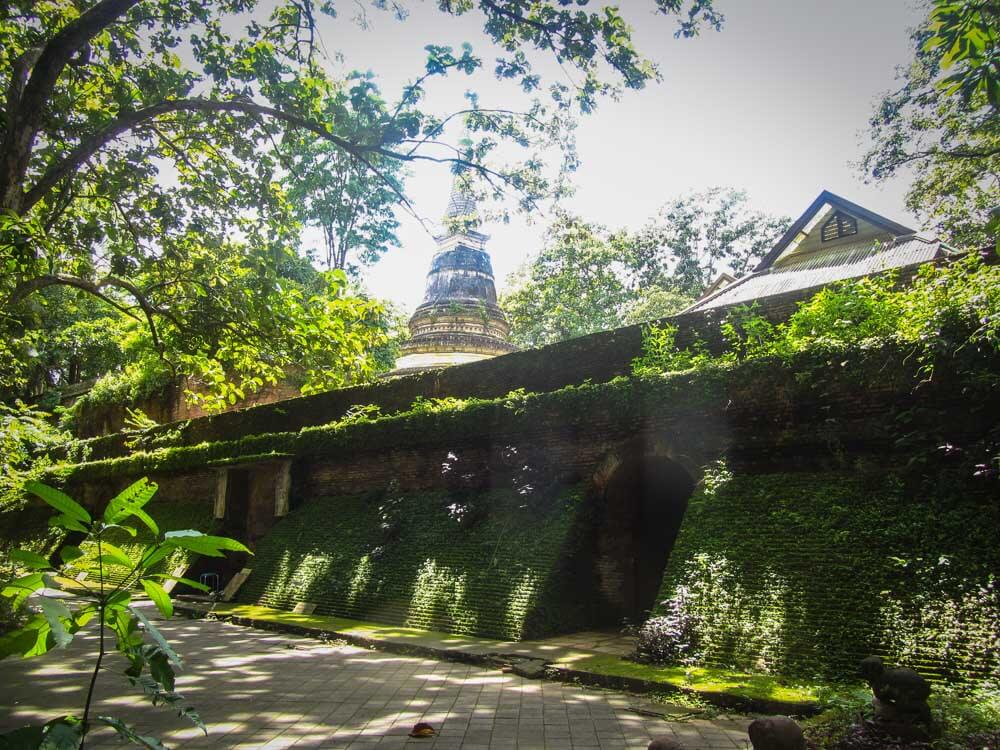 Originally, Wat Umong was built as a forest monastery in the 14th century however, as the city grew what used to be a remote sanctuary is now incredibly close to Chiang Mai University and clusters of apartments popular with the students. It still retains its forest feel, though, and is home to a series of tunnels found under the main chedi. There is also a meditation center on site open to foreigners and Thais interested in learning more about Vipassana meditation.
How to get there: Located near the foot of Doi Suthep and south of Chiang Mai University on Cherng Doi Road, go on your own wheels or with a tuk tuk.
Wat Jed Yod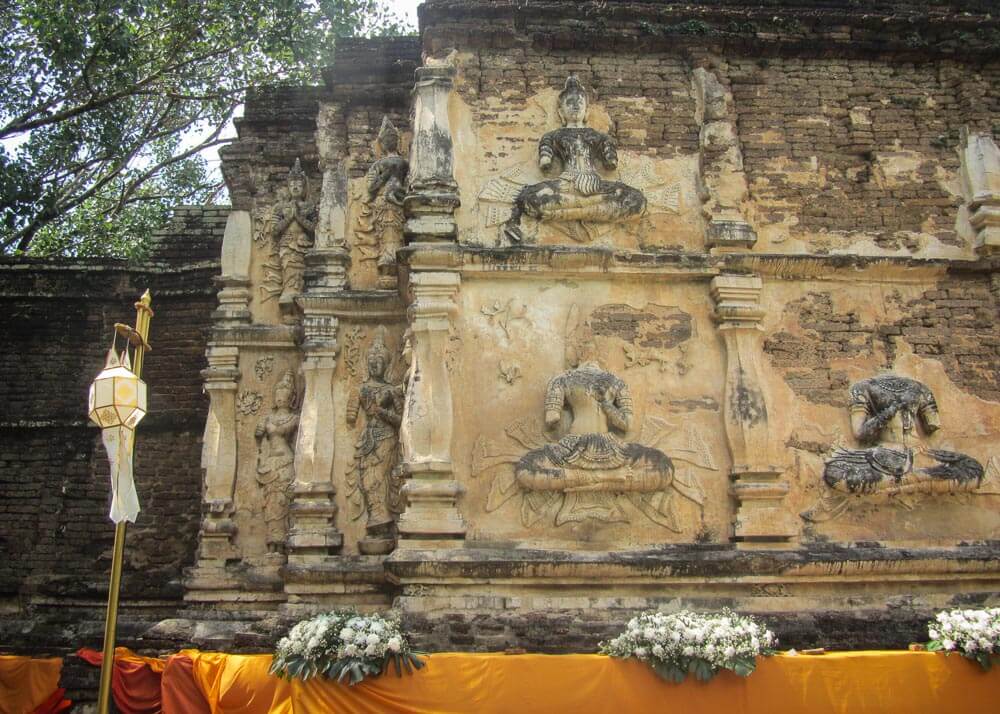 Just minutes away from the popular Nimmanhaemin neighborhood, Wat Jed Yod is modeled after the Maha Bodhi Temple, the temple in Bodhgaya, India where the Buddha is thought to have gained enlightenment.  It's another great example of a Thai Buddhist temple that doesn't look like all the others and doesn't see many foreign tourists.
How to get there: The temple is just off the Superhighway, north of the Nimmanhaemin-Huay Kaew intersection and within walking distance from Nimmanhaemin Road and Maya
About the Author: Alana Morgan is a twenty-something traveler trying to figure out life one place at a time, and blogging about it at Paper Planes. Originally from Seattle, she's been living, working, and traveling in Thailand and Southeast Asia for the past three years with no plans to 'settle down' anytime soon. You can see more of what she's currently up to on Instagram and Facebook.