When you imagine the most peaceful place you've ever been, what comes to mind?
I've been to places where, whether it's because of a hippie vibe, a genuine feeling of peace, or just the amazing people around me (usually all three), it just feels chill, and I feel like I could stay there forever.
I came to realize over time that these are the places I like the most. They're usually small communities, very focused on the preservation and appreciation of nature, and the general feeling is one of calm. Here are the best of what I've discovered so far:
Ella, Sri Lanka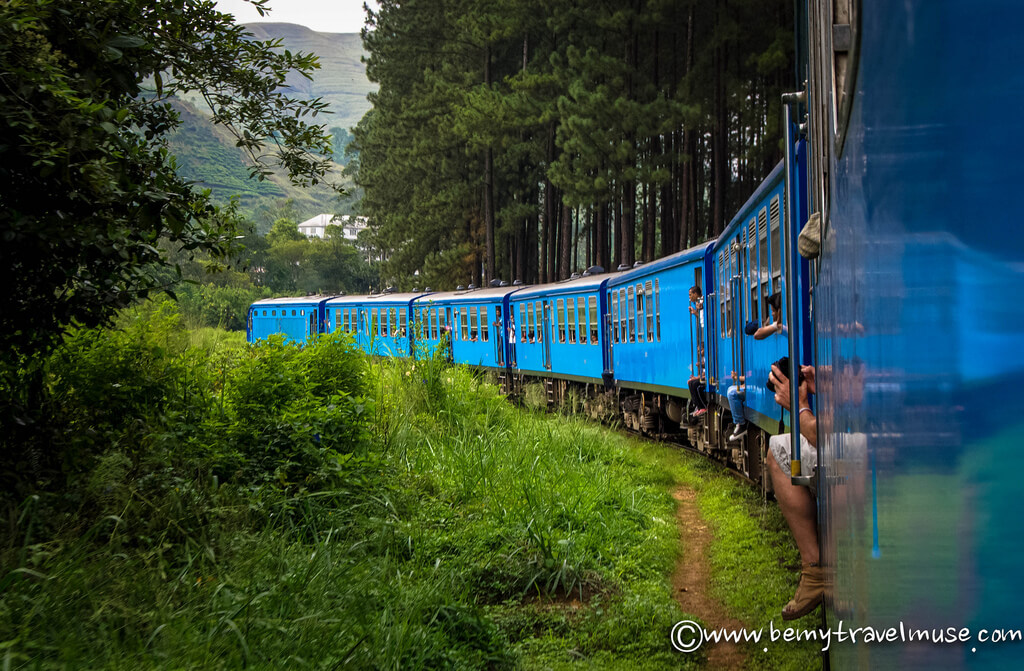 Even the name, Ella, sounds all magical and beautiful. In Ella, plenty of bars and restaurants have lounge lofts with bean bags, coffee stops, and your typical corner roti man serving up meals for under a dollar. The train ride to or from this beautiful town is breathtaking as well (get the spot in the doorway!).
Ella itself is full of waterfalls, wonderful hiking, and is bordered by tea plantations on both sides. I've said it before and will say it again: it's some sort of unspoken rule that anywhere with tea plantations will and must be beautiful.
Yubeng, China
Yubeng is located in the far west of China, right up against Tibet in Yunnan province. It's high in the mountains and from the nearest city – Deqen – can only be reached via 15km trek by foot or mule. In Yubeng the chickens, donkeys, and pigs run around anywhere they want, the locals dress brightly, and the air is crisp and clean.
It's a sacred area and all along the trail to Yubeng prayer flags are strung along the trees. I've never been anywhere as peaceful in my life. The white snow, the tall peaks, the running water, the steaming chicken hot pot, the ever-present silence and reflection, and the lovely people still give me a feeling of grace and peace when I think of it.
Pai, Thailand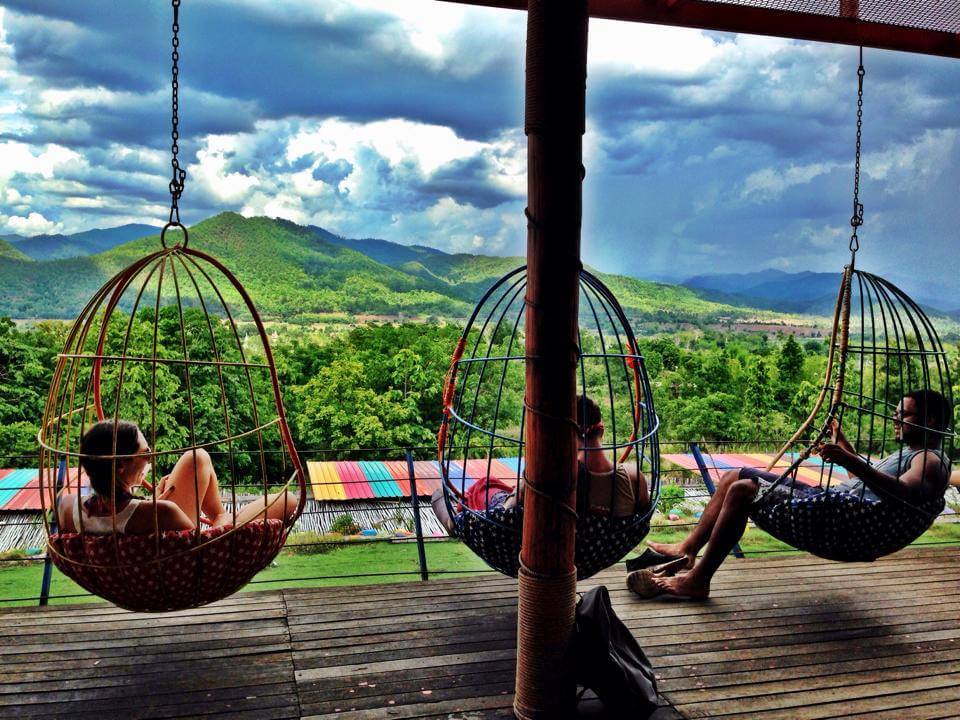 I talk about Pai all the time. In life, in this blog, in my dreams. I just love it there and it feels like such a hippie paradise. I could get stuck listening to reggae, eating amazing inventive eggs benedict at Boomelicious and play with fire at the Circus School all day.
I could visit the Land Split, swim in the waterfalls, and drink iced coffees all day as well, and usually do some combination of all of the aforementioned in the span of just one afternoon. The thought has often crossed my mind to take up a longer term residence there at some point.
Otres Beach, Cambodia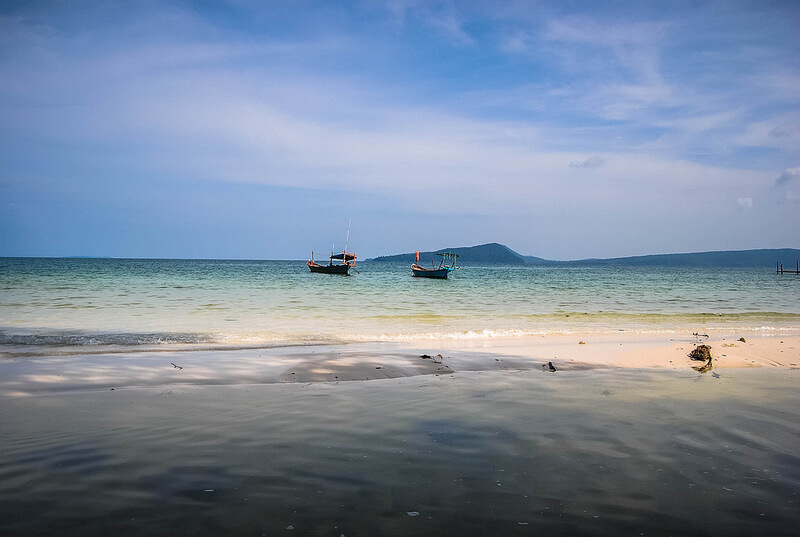 Speaking of hippie paradises, Otres Beach in Cambodia might be the winner, at least when I was there a little over two years ago.
Most visitors who spend a while there have the same routine: wake up, swim, have some muesli and green tea, buy a mixed bag of small and sweet banana, mango and pineapple from the fruit lady, have a few Anchor beers, swim, consider BBQ or a bonfire, rinse, repeat. Why not? It's paradise incarnate with its white sand beaches and perfect clear blue water.
Don Det, Laos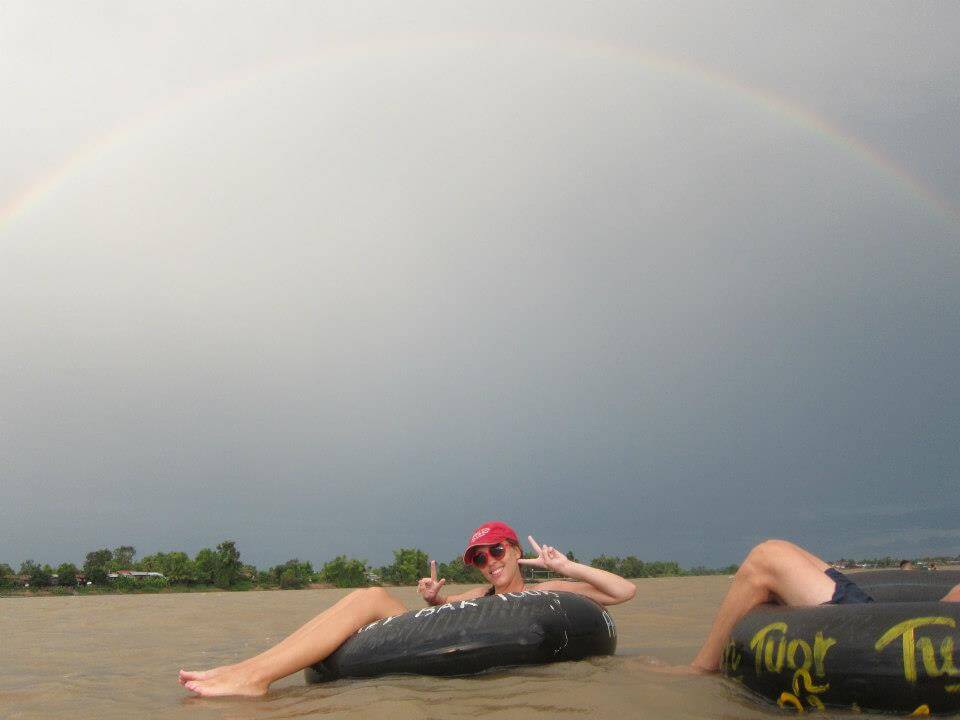 Don Det is the first place I've ever seen a double rainbow. I was floating down the Mekong river in an inner tube and right before me, stretching from one bank to the other, was the most perfect double rainbow at the most perfect time that it could have appeared.
It's easy to laze away in Don Det, reading, swaying in a hammock, riding a bike around, and just existing in that river world.
Dali, China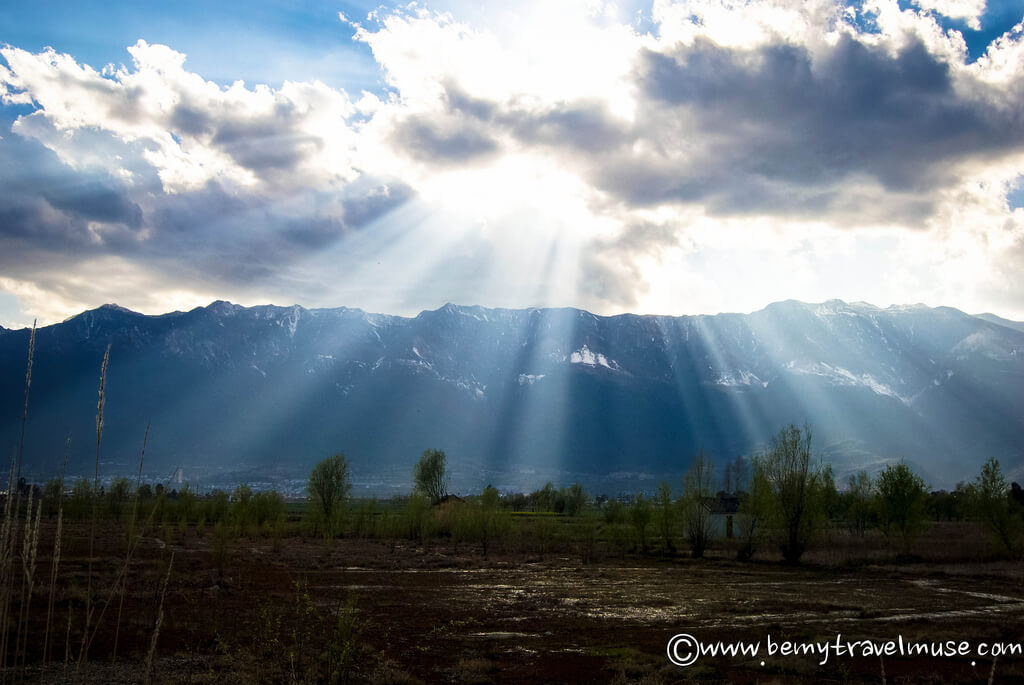 I didn't expect to see hippies in China, and then I arrived in Dali.
Dali has everything from the old man still living in a traditional house, wearing traditional clothing, growing a Full Manchu and a smoking long-stem pipe, to the dreadlocked rasta Chinese guy in his early 30s selling handmade bracelets on the steps of the main street.
Dali is relaxed, it sits on a beautiful lake, and Chinese and Western tourists both absolutely love it.
Tonsai Beach, Thailand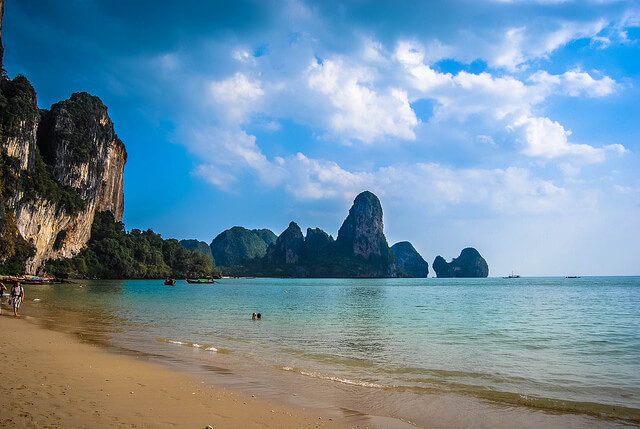 Tonsai beach, located off of Krabi and not to be confused with the Tonsai on Koh Phi Phi, is gorgeous. Discovered by accident when I was entranced by the look of Tonsai on my way to Railay (I asked the boat man to take me back to Tonsai once I'd seen it, please and thank you), I've returned and just love the chill vibe and beautiful surroundings.
Tonsai is also an active place, full of kayakers, divers, rock climbers, fire dancers, and slack-line walkers. It's the perfect place to pick up a new skill, or to just laze around by the beach and read books.
Phong Nha Ke Bang, Vietnam
This was my favorite part of Vietnam because the locals flashed peace signs at me as I rode by on my motorbike, families watched fascinated and waved from their porches, and an old lady sat on my bike with me, stroked my face, and then rested for a while as we just sat there in relaxed silence. It was all quite strange and amazing.
There's really only one road through the town and not a whole lot of noise or business around. This makes for a really peaceful, agricultural, and naturally beautiful place. I definitely felt calm and in my natural element while at Phong Nha.
—
Those are my personal favorites, but there are an infinite number of chill places to find, no doubt, and what is chill is usually a bit undiscovered, so the chillness level does change often. Regardless, when I look back on my travels, these are the places I tended to enjoy the most and to find the most like-minded people. Coincidentally they are all naturally beautiful.
What would you add to the list? I'm always on the hunt for the next peaceful, quiet, mellow destination.