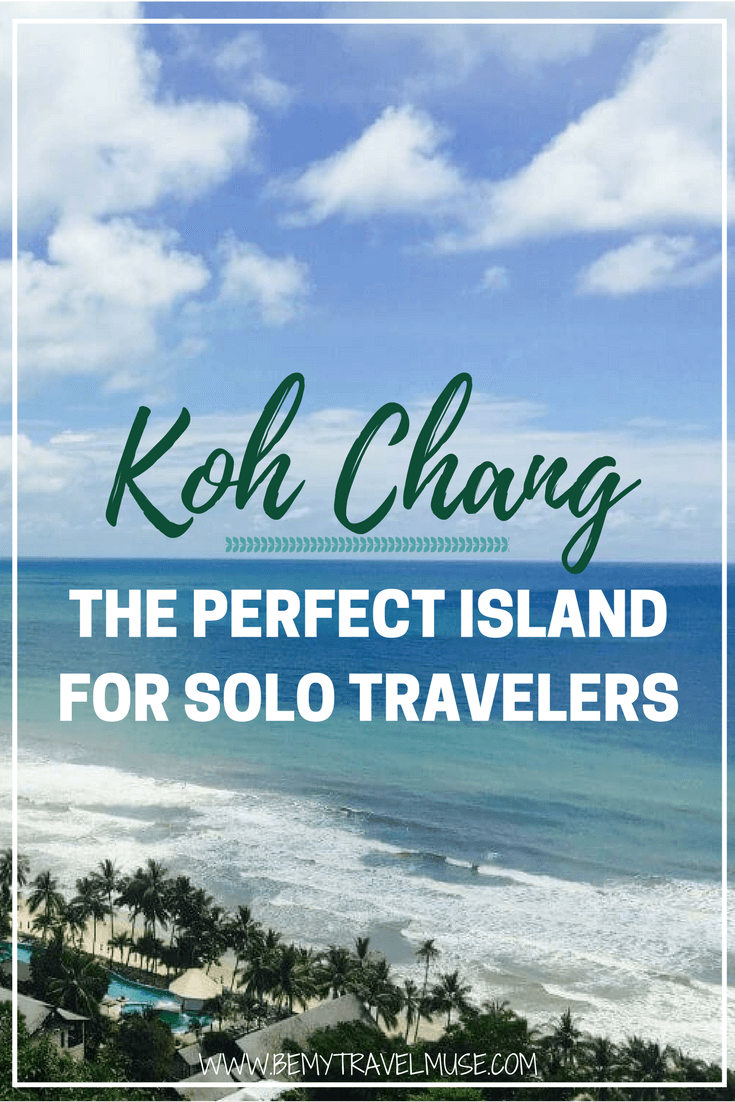 Koh Chang has a lot of nicknames. In Thai, it means, "elephant island," but some refer to it as, "the last cheap island," while others swear it's the friendliest island in Thailand. While all of these things are definitely true, I felt like it was the best island I've been to so far for solo travelers.
Plenty of beach destinations I've visited in Southeast Asia are full of couples. I get it, beaches are romantic and plenty of love birds travel to the Thai islands on short vacations or honeymoons.
I'm not hating on couples at all, but it's enough to make a solo traveler feel like an out-of-the-loop reject at times. That's why I liked Koh Chang so much.
It's full of young people, hippie types, and big enough so that everyone can find what they're looking for there, whether it's a backpacker haven or fancy white sand beaches. It had the same kind of vibe that I like so much about Pai and Tonsai in Thailand, which I guess is to say I like free-spirit types.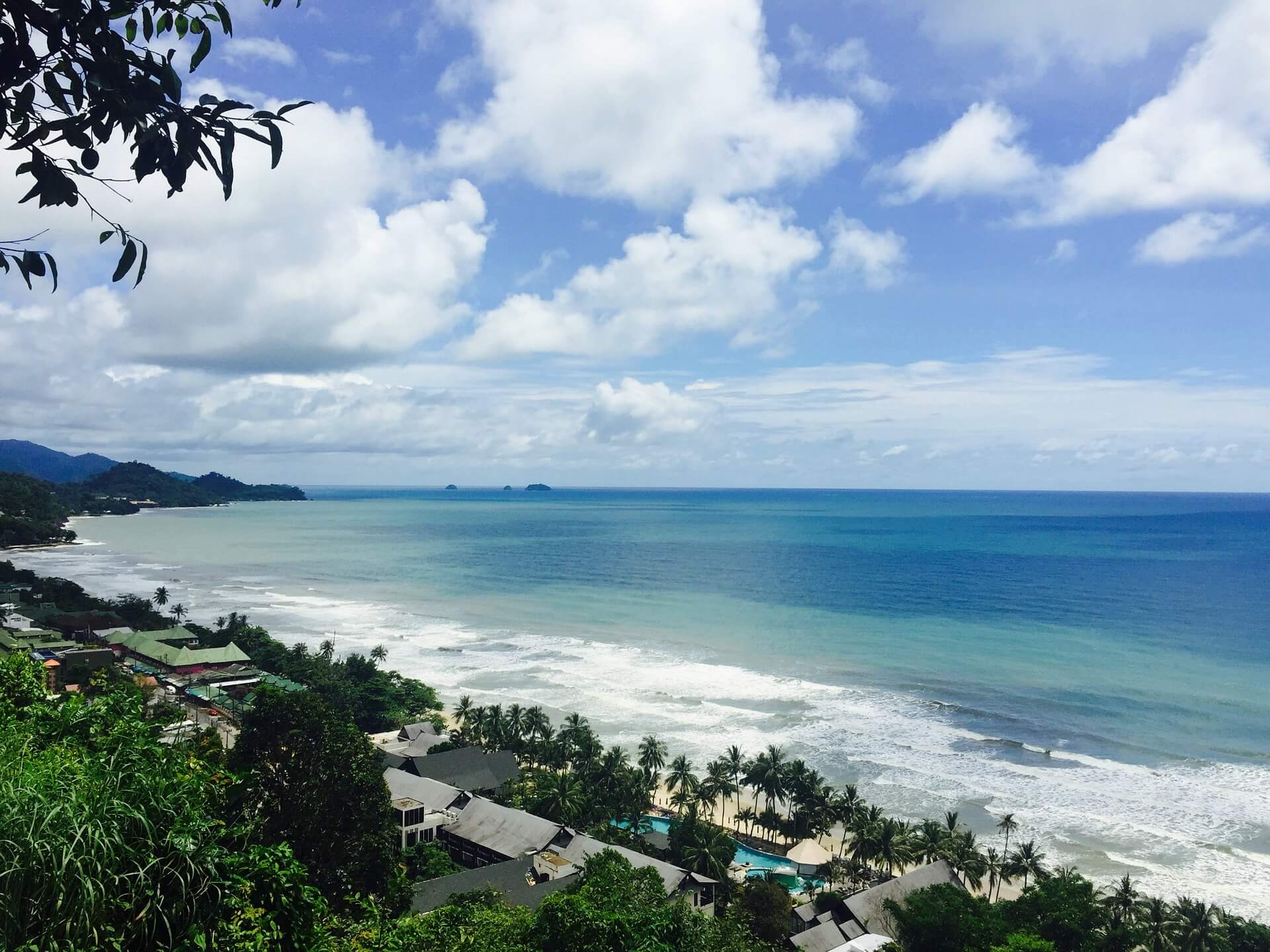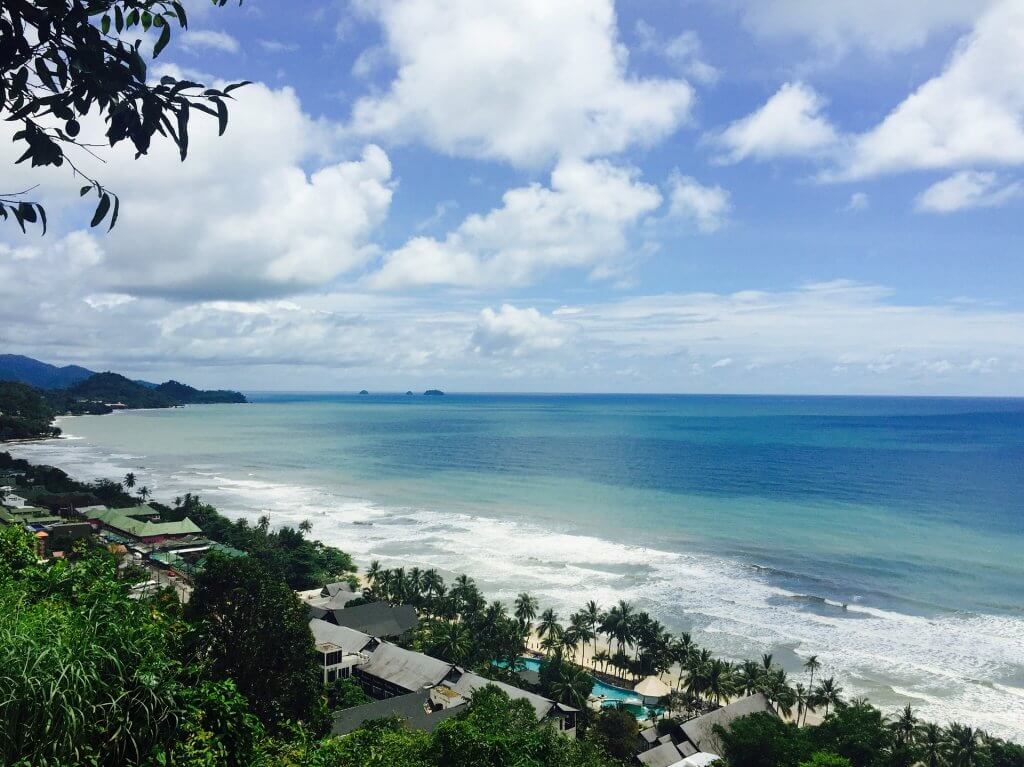 I just like tattooed, rainbow-haired, pierced hippies, okay?
But that's not all there is to Koh Chang.
I visited the island with two of my best friends from home who were in Thailand for a couple of weeks traveling through with me. I had never been to Koh Chang but really wanted to show them a good time.
Given that Koh Chang is much closer to Bangkok and therefore easier to get to for people traveling with a time-budget, not to mention less impacted by the rainy season than Tonsai or Koh Phi Phi would have been in May, I thought it would be a good fit. Plus, I thought given how close it is to Cambodia, the water might be clear and warm like it was in Otres, which I found to be so beautiful.
We arrived to find beautiful beaches, reasonable prices, and beautiful sunsets. The vibe of Koh Chang was just different. Locals hung out with tourists, and were incredibly friendly, especially in Lonely Beach, the backpacker area.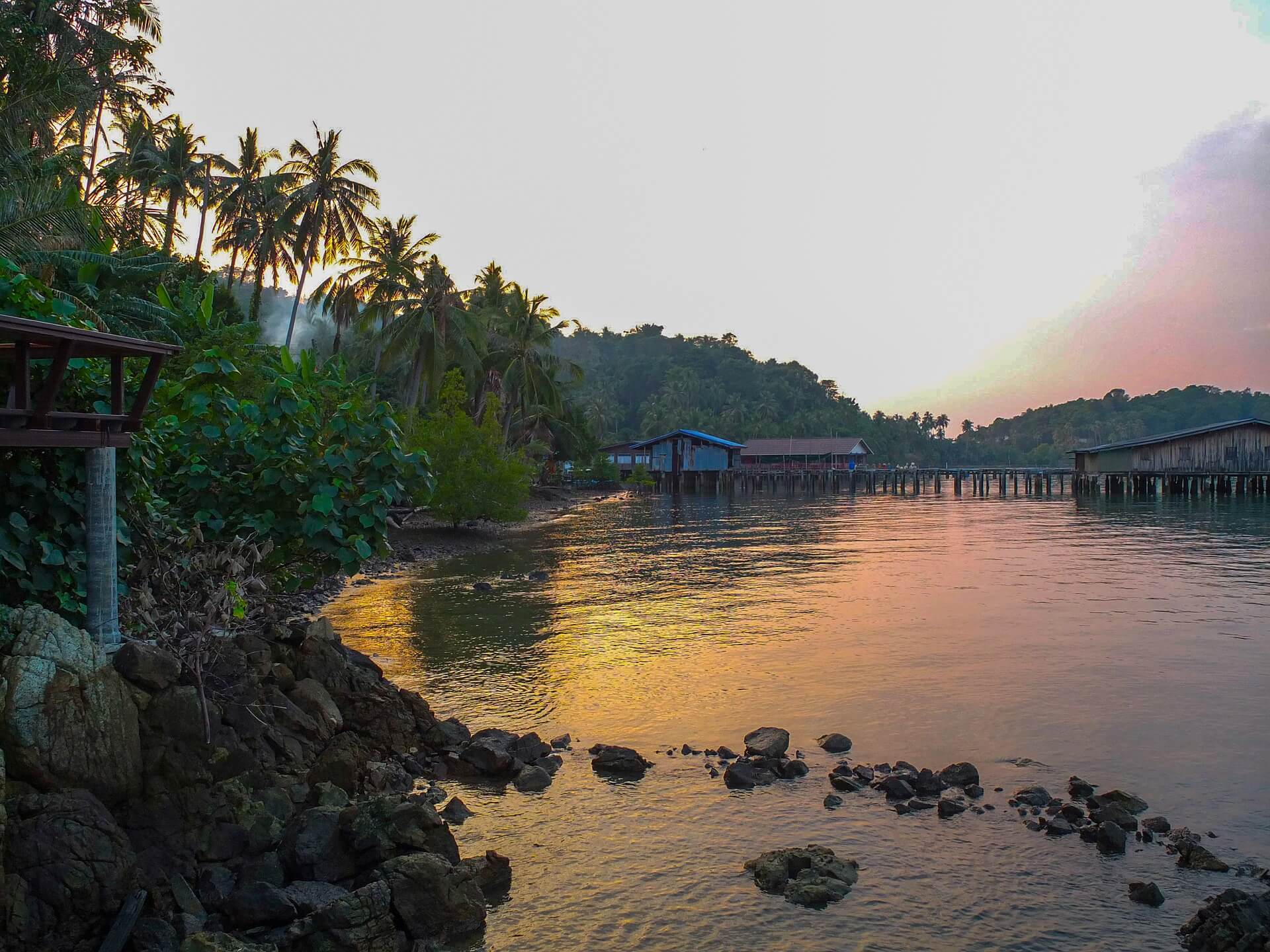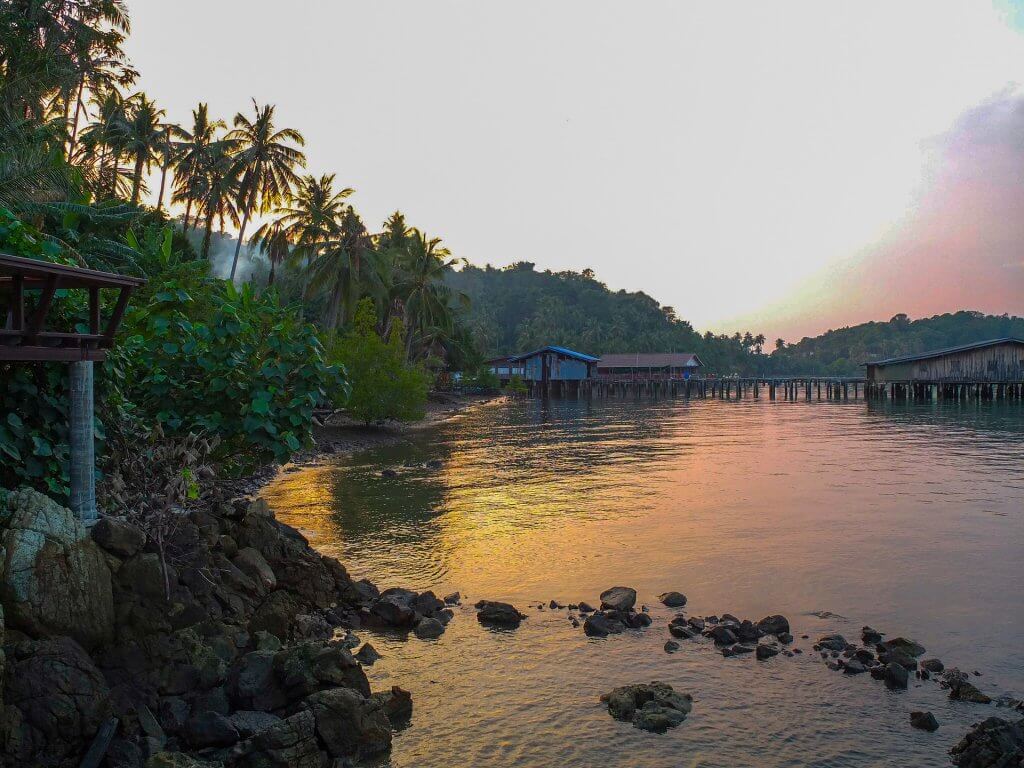 In fact, Koh Chang is now my favorite island in Thailand.
Sure, Lonely Beach and Koh Chang in general may no longer be the best kept secret, but it's still an affordable, beautiful slice of paradise with a vibe all its own. Not to mention, the party scene is pretty good without being out of control. Each night just one of the bars in Lonely Beach would be going off, meaning everyone in the area who felt like going out would be at the same bar. It was pretty cool seeing the same friendly people out and about.
It's easy to talk to people there, many of whom spend a month or longer just on Koh Chang. I always know that if it's the kind of place where people stick around long-term, it's a darn good sign.
It's also absolutely beautiful, with bath-water temperature water. There's plenty to do, from motorbiking around the island to snorkeling and SCUBA diving, to trekking. It's the second biggest island after Phuket, so there's always something new to explore and experience. Best of all, it truly is a cheap island, and won't break the bank.
Do it Yourself:
Get to Koh Chang by taking a bus or plane. From Ekamai bus station in Bangkok, air-conditioned busses leave at either 7:30 or 9:30 and go directly to the pier. The ride takes 6 hours and costs 275 baht. Buy a ferry ticket for 80 baht and take a flat-rate songthaew once on Koh Chang to your destination for 100 baht. They will be waiting at the ferry terminal. Ferries leave every 30 minutes or so.
You can also fly to Koh Chang on Bangkok Airways. Get to Trat and then, it's often best to take a combination ticket service from the airport all the way to your accommodation for 900 baht round trip. Otherwise, you may encounter an incredibly high songthaew cost to get to the airport once back on the mainland.
If staying in Lonely Beach, there are plenty of options from free, if you eat your food there, to around 250 baht. It's a small area and you can wander instead of booking ahead if you prefer.
Since my friends had a higher budget and wanted to stay somewhere a bit nicer, we stayed at Warapura Resort, which has an included breakfast, beautiful views, and air conditioning. It was in the perfect location in Lonely beach, close to the bars but in a nice and quiet location so we could sleep in peace.