I still remember the way it felt walking off the plane, leaving my trepidation in the seat, wading into the cacophony of sounds in the arrivals hall of Bangkok airport, weaving through the glass doors, and out into the soft morning sunlight.
The air had an entirely different quality in Southeast Asia, comforting with its heavy sweetness, a rush of warmth like a sauna reaching out and enveloping my body, drawing me in.
This was over five years ago, on September 27, 2012, when I flew to Bangkok Suvarnabhumi Airport with a one way ticket to begin the journey that I'm still on today. I didn't know back then that leaving a steady job, selling off almost everything, leaving a relationship and effectively demolishing bridges behind me would work out. Sometimes I'm like, what was I thinking and where did I get those balls of steel from?
Yet in that moment, standing on the concrete outside of the airport while taxi horns blared and their drivers chattered about their great rates to the city, only 1000 baht, I knew it had been the right call. It felt so right to be there, like the part of me who had lived in Asia when I was 21 had remained there, patiently waiting for me to come back and pick up where we left off.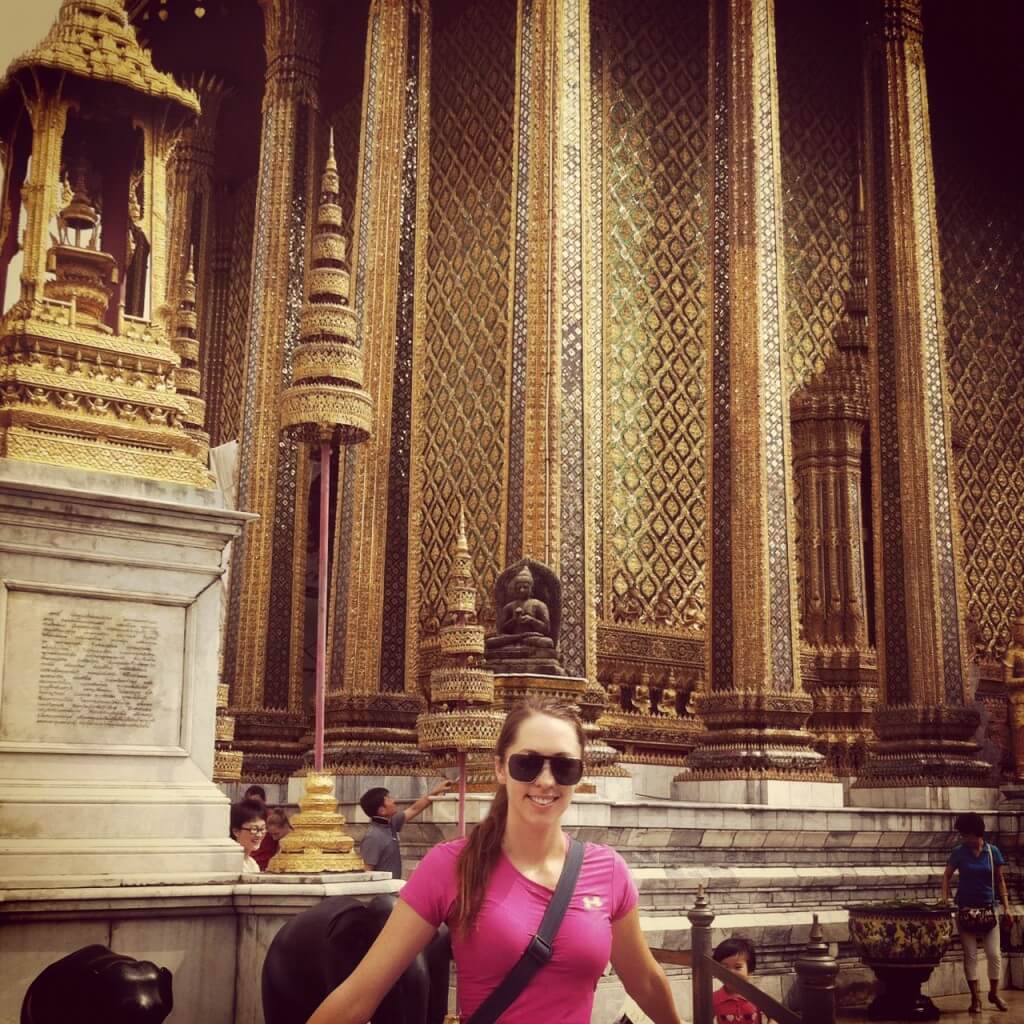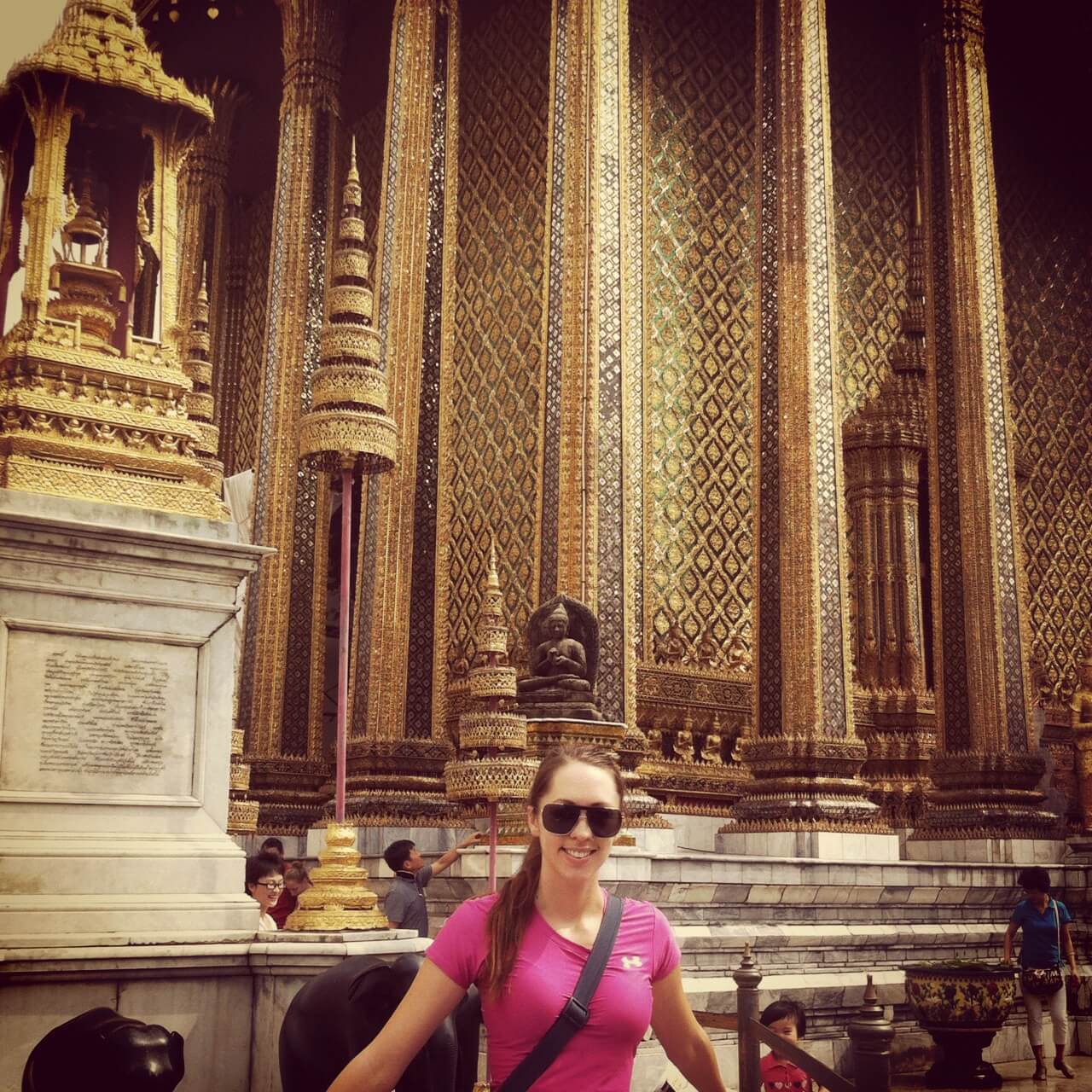 It's a beautiful feeling when you come to a place for the first time and yet it feels like you belong. There was a lightness with each step, like I was walking on clouds. It was like every baby I saw was smiling at me and life was giving me a high five.
Good job champ, you made the right choice.
And yeah, I got scammed right away and yeah, I made a lot of mistakes, and I embraced it, and I learned, and a few days later I was riding a bike through Angkor Wat more blissed out than I could ever remember being. I'd found my happy place and it was on the road.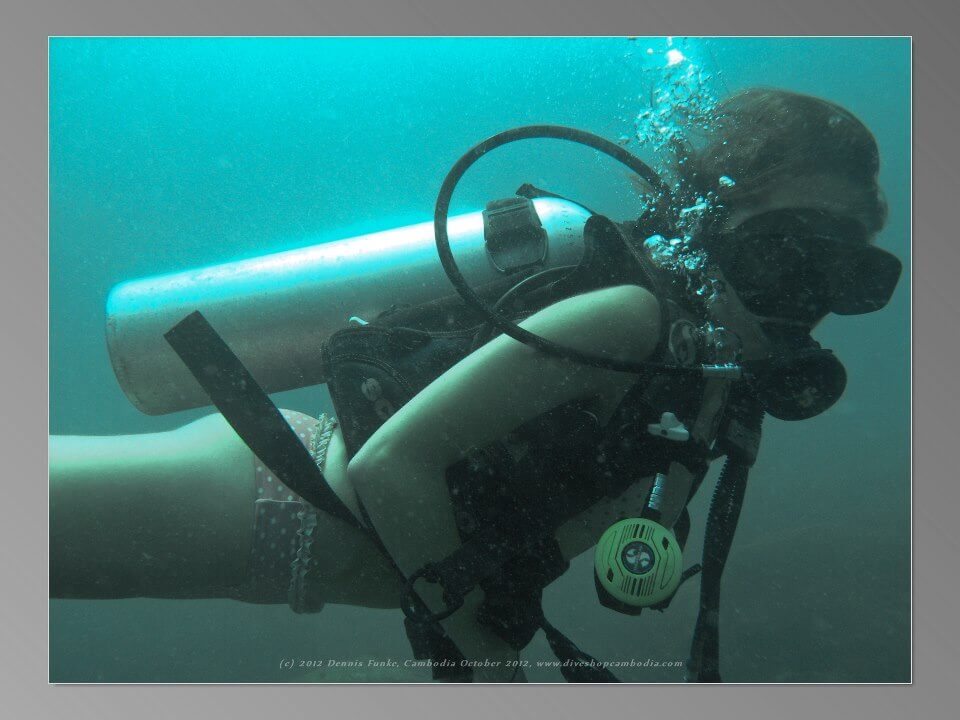 Traveling in my 30s vs 20s
Do you ever wonder what it will be like to go back to a place that held so much meaning for you? Will it feel like everything has changed and it's not the place it used to be, or will it feel like coming home again?
I have this question in my mind now because after a hiatus of nearly four years, this January, it's time to go back to Thailand.
I found myself yearning for the sticky warmth of Southeast Asia, the steaming street food, the gorgeous beaches, the intricate temples, and the laid back vibe. As winter approaches in Berlin, why not go back to where it all started, in the land of smiles?
But what will it be like this time? I'm not in my 20s anymore. I'm not as gung-ho about sharing a room with 5 drunk backpackers anymore (me previously being one of them – no judgement).
But I don't party like that anymore. My aims and desires have changed entirely.
I'm still interested in spiritual travel and heading off the beaten path, and that's still what I will be seeking.
I still love meeting new people and I still enjoy going out, it's just with a different aim and without the hangover now.
I still want to keep my budget in check, but I want a little more comfort and luxury now and then too. Can I balance my desires with my wallet?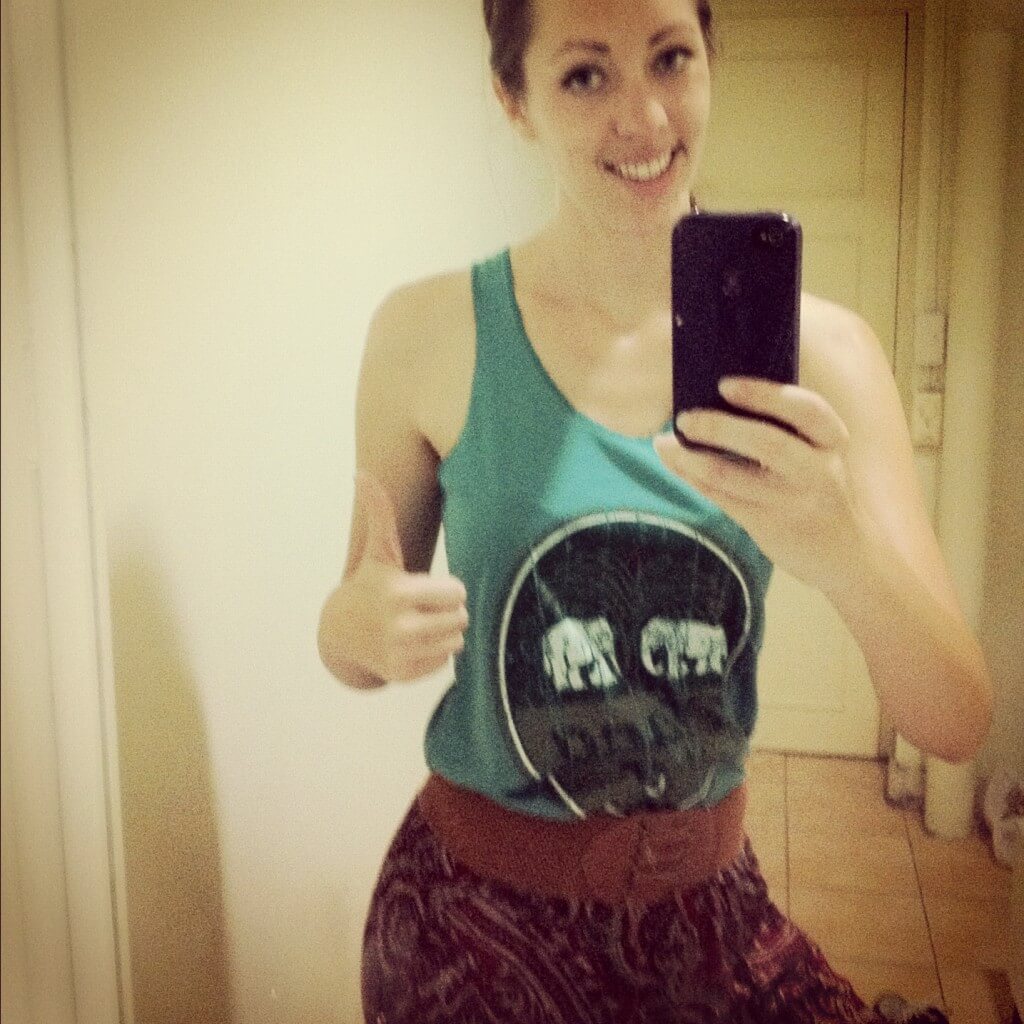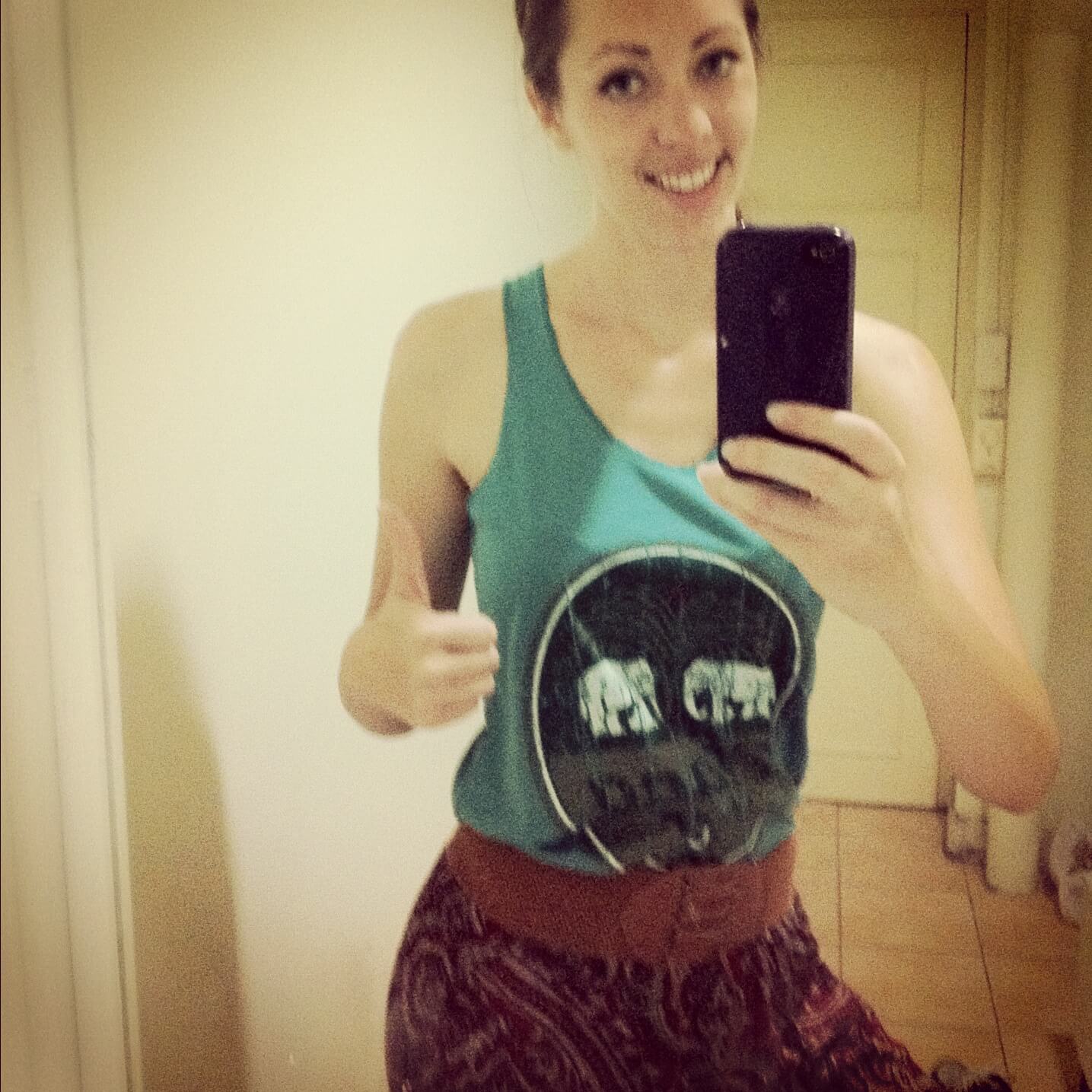 Most of all I wonder, will everything be different? Will it in many ways still be the same? Can I really hold Thailand to high expectations of remaining unchanged when I've changed so much myself?
I think the only reasonable thing to do here is to go into it without expectations, and to just let it be what it will be, just like meeting up with an ex you haven't seen in years but never really let go of. In a perfect world, I'd do exactly that.
But this is not a perfect world and I'm only human, after all.
What's to Come
From January to April in Southeast Asia, I'll be sharing what it's like as a 30-something woman traveling solo who doesn't want to do the party thing, stay in dorms, and stick to the banana pancake trail – not that there's anything wrong with that, it's just something I've outgrown. I know that plenty of you feel the same way.
I want to know, and share, what it's like going to a backpacker's haven when you're not a backpacker anymore, but still want a wonderful, and reasonably affordable, travel experience.
It's time to revisit the budget guides, the packing lists, the best places to go, the ideal activities, and the experience of going as a 31-year-old.
If you want to follow along, it'll be on YouTube and Instagram of course, but you can also subscribe to receive blog posts via email below.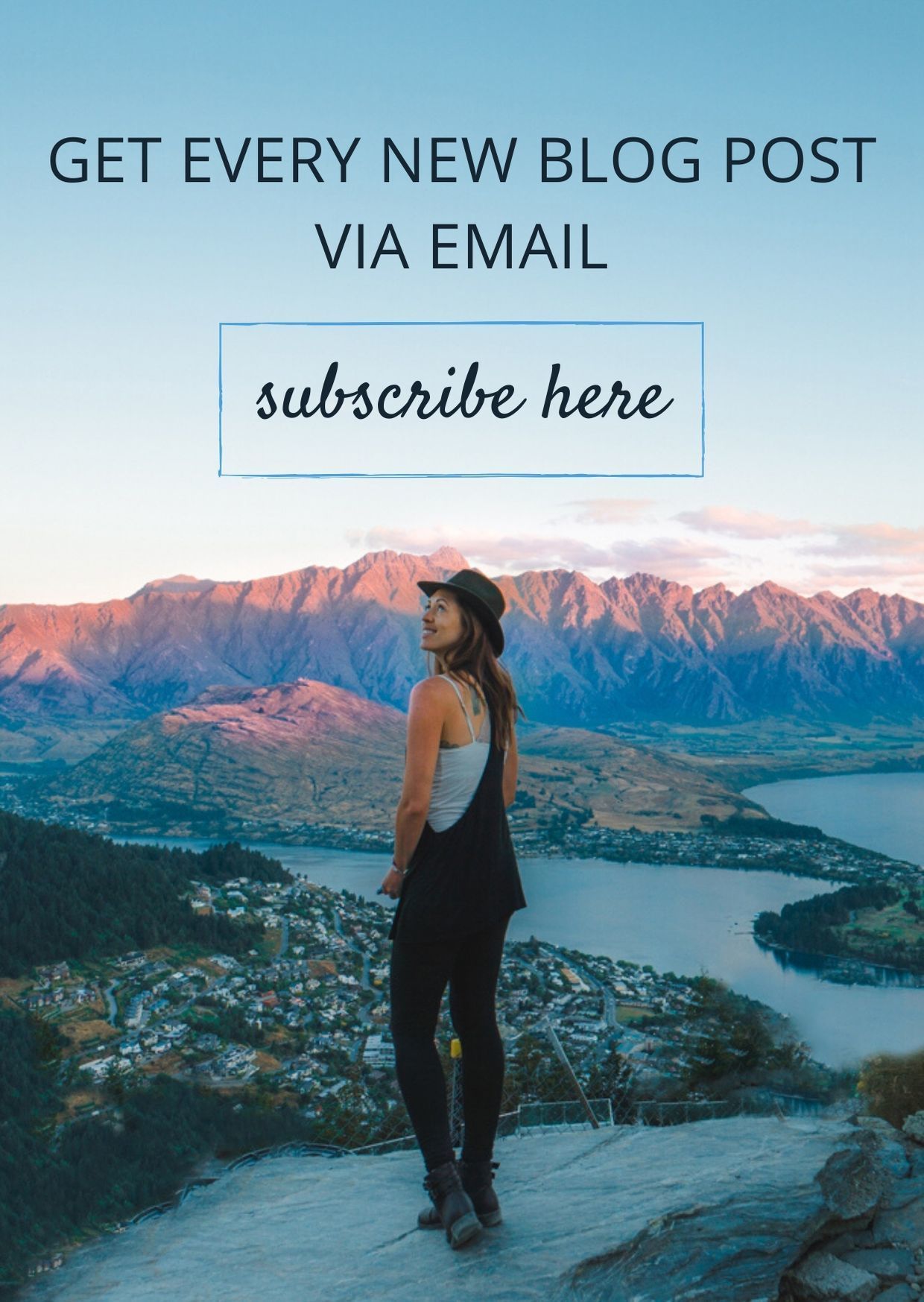 I'm not the same girl and Southeast Asia is not the same place. I'll keep repeating it to myself until I believe it.
I'm prepared for the jamais vu. It's an opportunity, I get to start anew.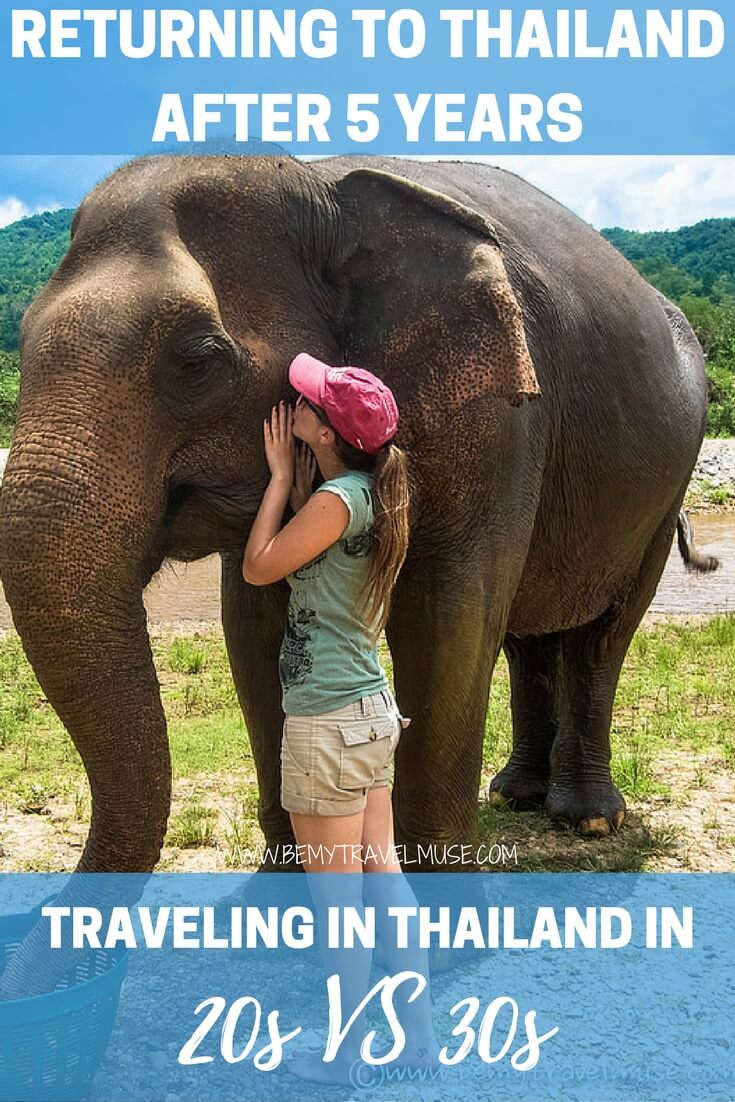 If you have any thoughts about traveling in your 30s or questions in particular that you'd like covered while I'm there, let me know in the comments!