Oh, Europe in July. Isn't that the dream? The weather is gorgeous, and there's no lack of festivals and activities to be found. But where in Europe should you go? After all, it would be nice to avoid the crowds, experience a bit of culture, explore nature, and discover something new about yourself, right?
Here are 23 places where you can accomplish all of this and more:
Portugal
1. The Azores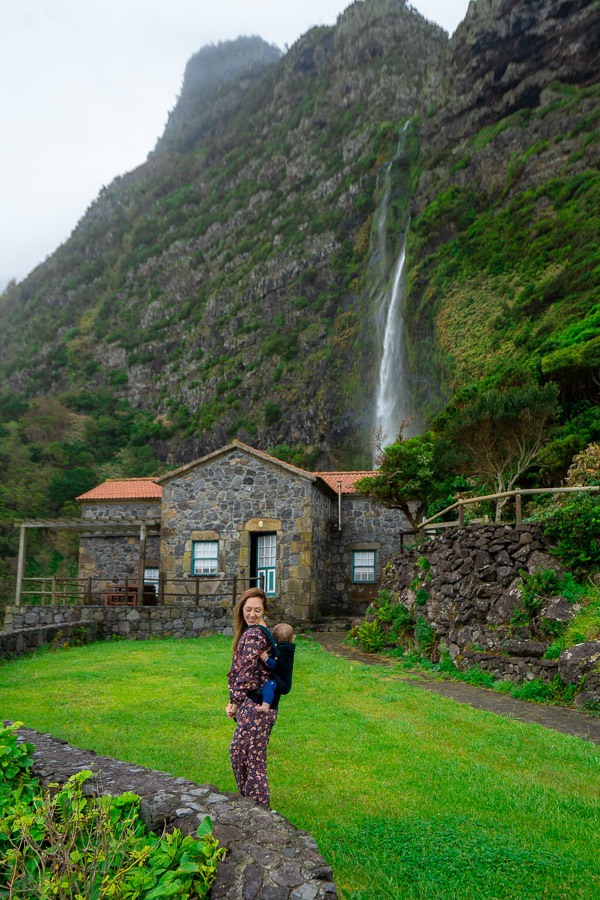 If you want to be in your own secret movie set
The Azores are the "Hawai'i of Europe," with hints of Iceland, and a 100% Portuguese paradise. Need we say more? São Miguel should be the first stop on your itinerary in order to experience the cuisine and a plethora of land and sea activities (like hikes, whale watching, and scenic overlooks).
But if you're looking for a remote slice of the archipelago with pristine scenery and hidden gems, head to Flores. Though it's a smaller island, you'll still lose count of the waterfalls. You should also definitely catch a sunset from a natural pool.
It's not uncommon to experience all the seasons in one day in the Azores, but July is the optimal time to go if you'd like less rain, wind, and cloud cover. Summer is the busy season, though, and accommodations will fill up fast. To get a head start, here's a list of dreamy places to stay.
Austria
2. Austrian Alps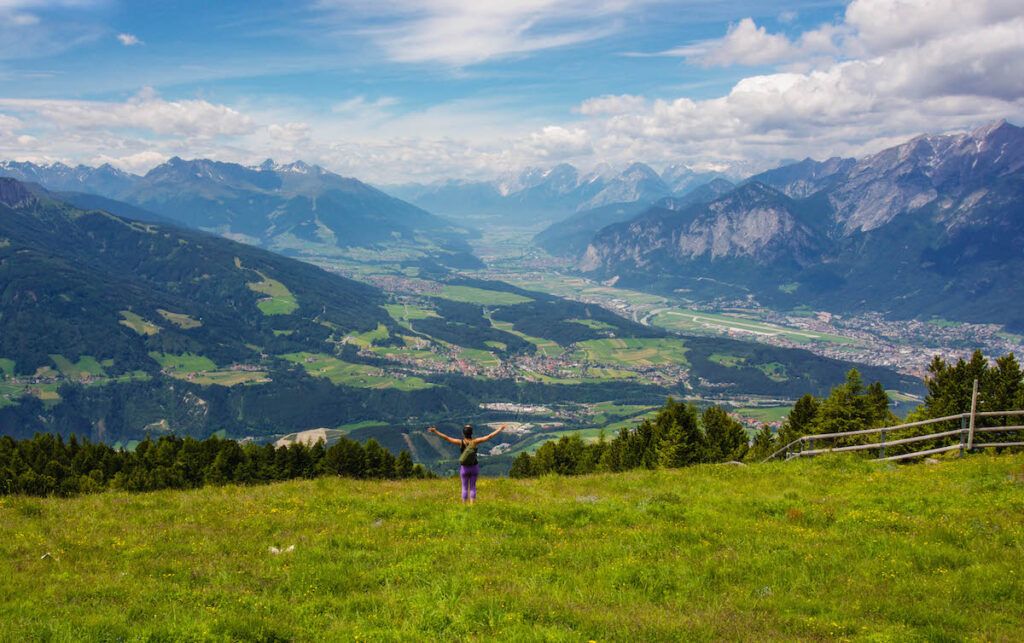 For breathtaking beauty
Remember Maria in The Sound of Music, running through the meadow, twirling with her arms outstretched, and singing at the top of her lungs? You can do this too! And there are plenty of hiking trails leading to around 300 lakes, most of which you can swim in. Plus there's horseback riding, zip-lining, paragliding, and mountain biking, if you're looking for a more active vacation.
The temperatures in July here are in the 70s Fahrenheit. You won't see much (if any) snow on the ground, but instead, plenty of wildflowers and green expanses. It's a gorgeous time to be outside and explore.
(Here's our complete Austria guide.)
3. Vienna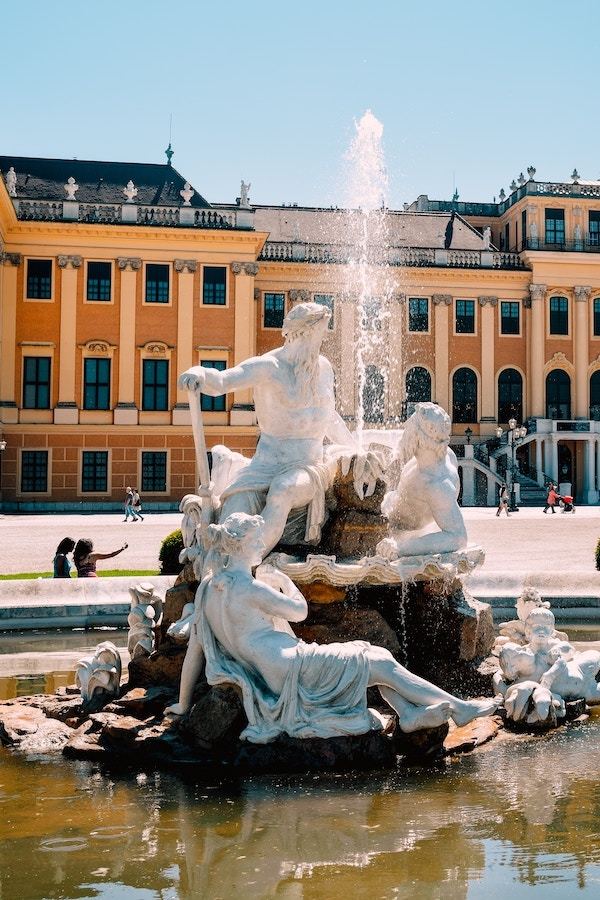 Full of unique activities
Vienna is sunny in July, with lots to do. The city is full of art exhibits, and concerts — even the 2023 film festival starts on July 1. The Old Danube Lake provides relief from any summer heat by way of swimming, boating, or just lounging around in the breeze. If you prefer a more woodsy environment, there's hiking through parks, meadows, and woodlands at Vienna Woods, Prater Park, and Lainz Game Reserve.
Vienna does get a little toasty in July (89° F) so if you want to walk the city streets, you should pack lightweight clothes. But the heat won't be so bad that you can't enjoy the open-air bars and cafés!
Denmark
4. Henne Strand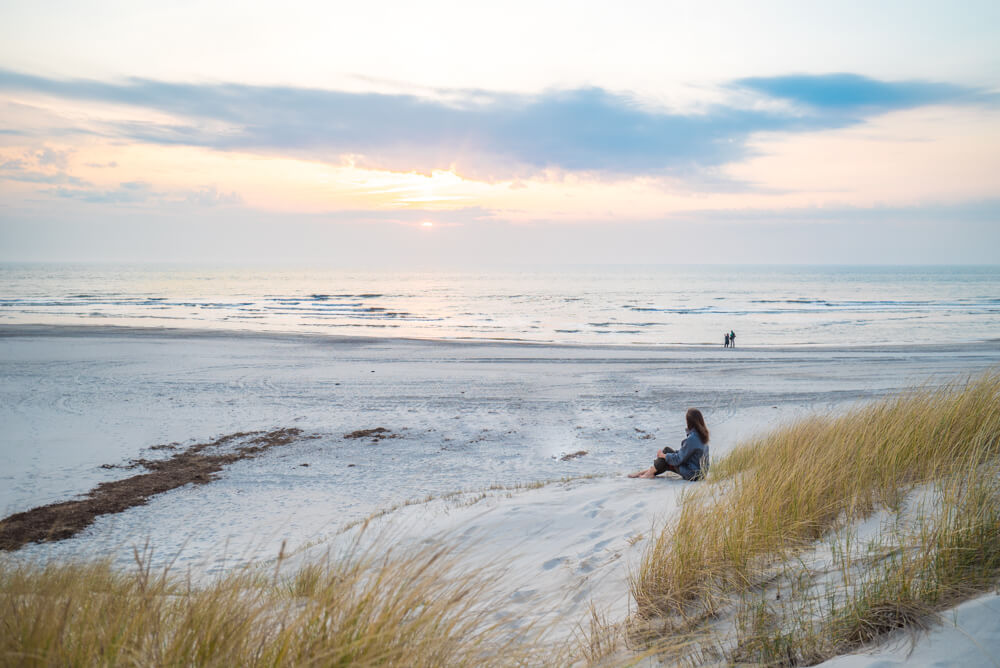 If you just want to get away from it all
The rolling sand dunes with golden grass rustling softly in the ocean breeze at Henne Strand will keep secret whatever thoughts you might have on your mind. There is an abundance of trails that are safe enough to bike on (or you can rent an electric bike and go even farther). Along the way, you'll run across little bridges and lakes with picturesque boats. And then there are farm cafés and spas.
It's definitely off the beaten path (about a four-hour drive from Copenhagen), so you'll be able to unwind away from the crowds. To get the most out of your experience, you'll want to stay in a beach house. You can expect temperatures to be a little brisk, likely in the mid-60s Fahrenheit.
5. White Cliffs of Møns Klint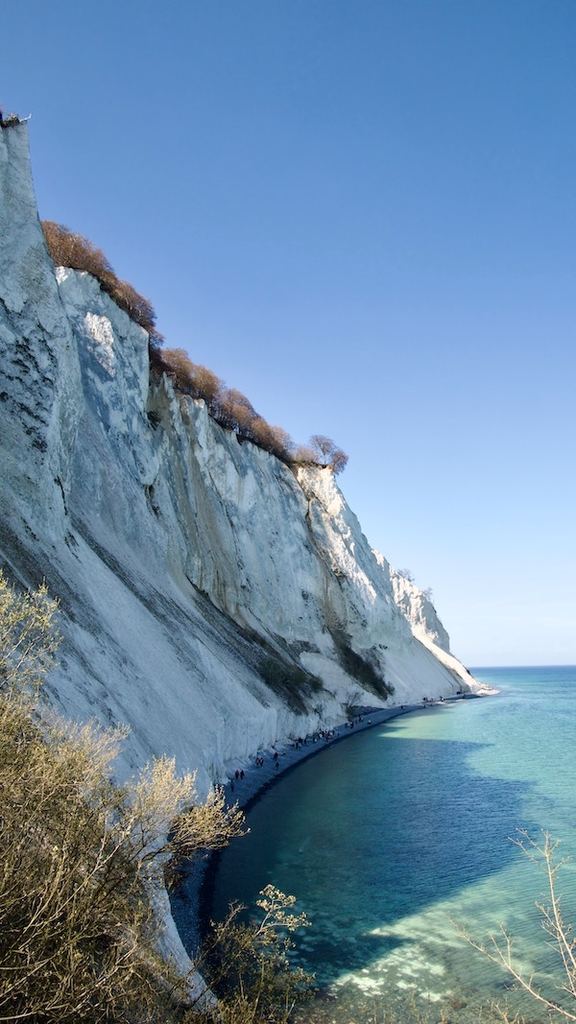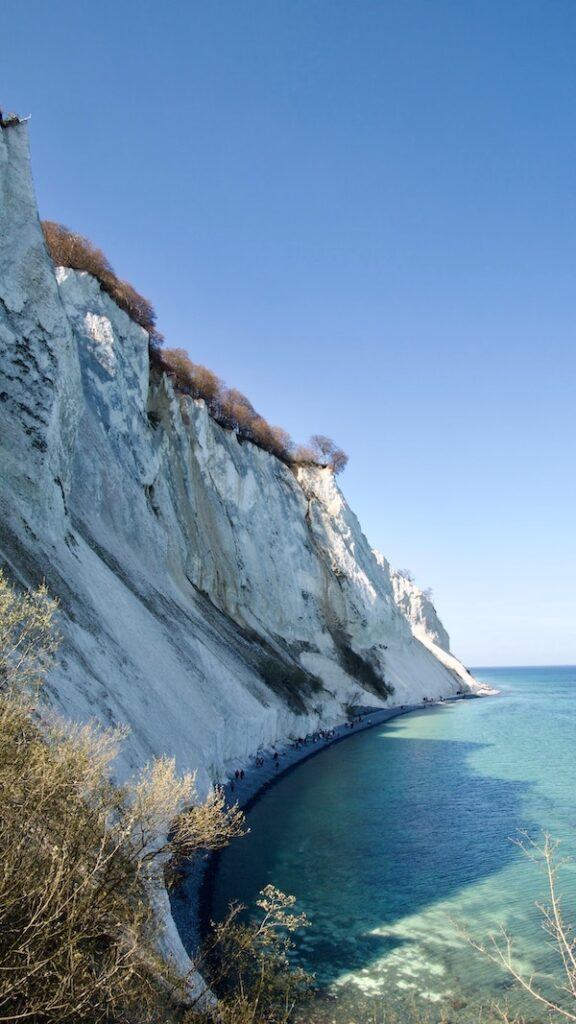 One of earth's masterpieces
Created millions of years ago during the last ice age, these cliffs are on the Danish island called Møn in the Baltic Sea. The highest is about 420 feet above sea level and, like the name implies, they are made out of white limestone and chalk. They are home to Denmark's oldest fossils and are of huge geological significance.
July is a beautiful time to see these cliffs because the wind isn't nearly as strong and the seas aren't as rough, making it safer to walk the beaches and the boardwalks (bring a sturdy pair of shoes). Temperatures will be in the 70s.
If you haven't rented a car, you can get there via train and then bus, and it's only two hours from Copenhagen. Or you can take a day tour.
England
6. London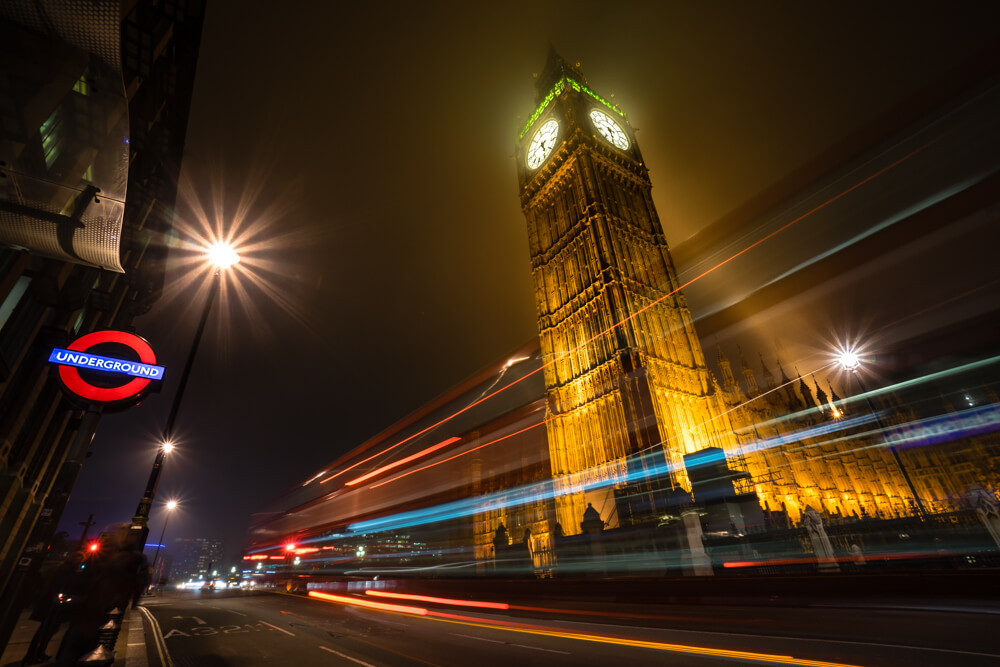 If you need an extra dose of vibrancy
You probably know London for the River Thames and Big Ben, but there's a lot more below the surface! There are plenty of festivals to check out, and it's pretty busy in general. It's the perfect time to get a feel of the vibrancy that this city has to offer.
Markets offer a wonderful urban flavor, and places like the Sherlock Holmes Museum are great for a rainy day or a change of scenery. In Hyde Park, you can see the statue of Peter Pan, and the London Wetland Center has a surprising quantity of wildlife. You'll also want to go to one of the vibey theaters, like Magic Booth or Shakespeare's Globe.
July is one of the warmer months in London, but it's got the best weather out of any other time of year.
Here's where you can learn how to experience London like a local.
7. Surrey Hills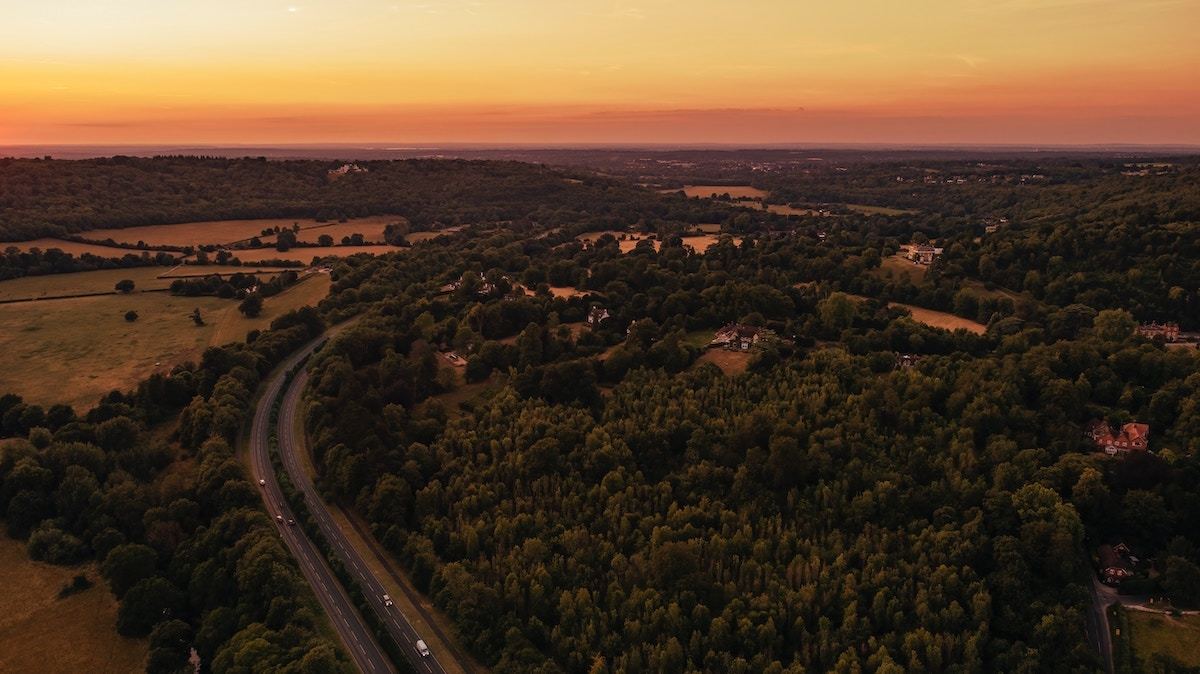 Aptly named an "Area of Outstanding Natural Beauty"
If you're looking for superb walking opportunities, wildlife viewing, some of England's most accessible and beautiful countryside, fresh markets, and quintessential English villages, put Surrey Hills on your list, and especially Box Hill.
Or, if you're an author with writer's block, consider going to find some inspiration, as this is where famous writers such as Jane Austen found theirs. Celebrities such as Ringo Starr also call this place home, and it's considered a National Landscape, primarily because of the Woodlands. And if you love art and architecture, you won't be disappointed by what's on display here.
Surrey Hills in July is really pleasant, especially for exploring outdoors, as temperatures will be in the 70s. While it's a great weekend getaway, you won't find a lot of tourists in this wealthy suburb of the capital. If you can splurge, check out this helicopter tour on which you get a view of this beautiful area from above.
Finland
8. Helsinki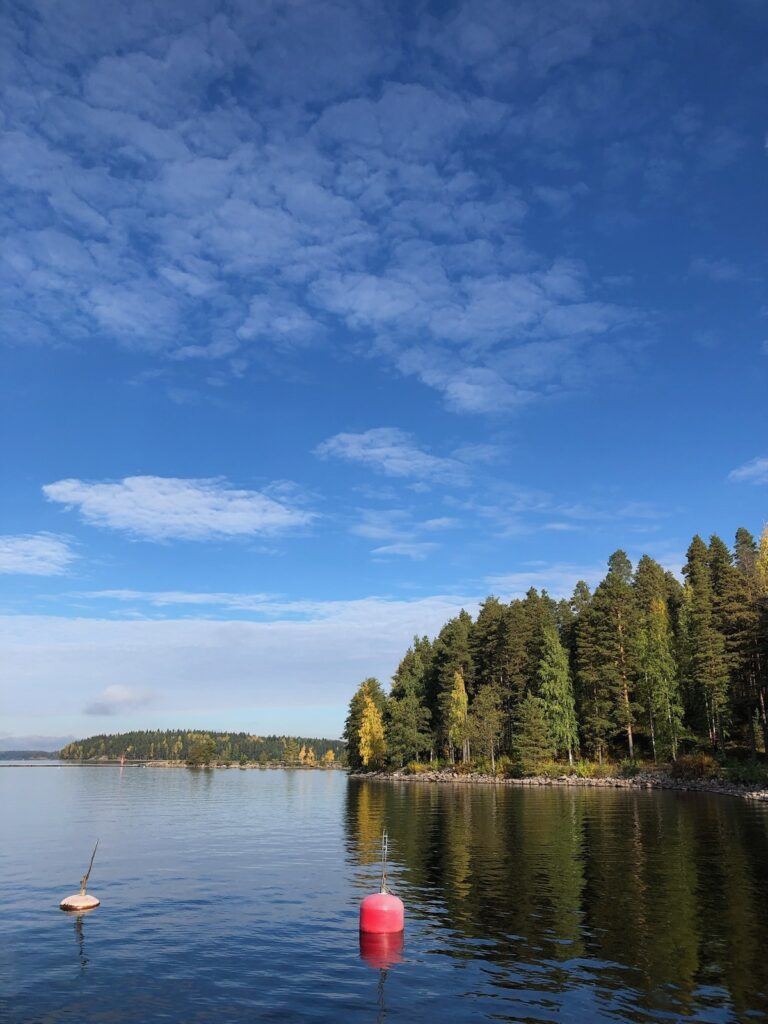 If you're looking for charm
Come to the capital of Finland for a mix of modern vibes and old charm. With all the museums, neighborhood tours, cathedrals, parks, and even ferry rides, you won't run out of things to do. Helsinki is also conveniently situated for day trips to Estonia, or jaunts to the beach or small islands. It's also a wonderful place to pamper yourself at spas or get a taste of authentic local cuisine and culture.
July is the warmest month of the year, but temperatures likely won't break 80° F. All the tourist facilities will be open, and the landscapes will be in full bloom. The days are at their longest too, making it possible for you to pack as much into your daytime schedule as you'd like.
9. Nuuksio National Park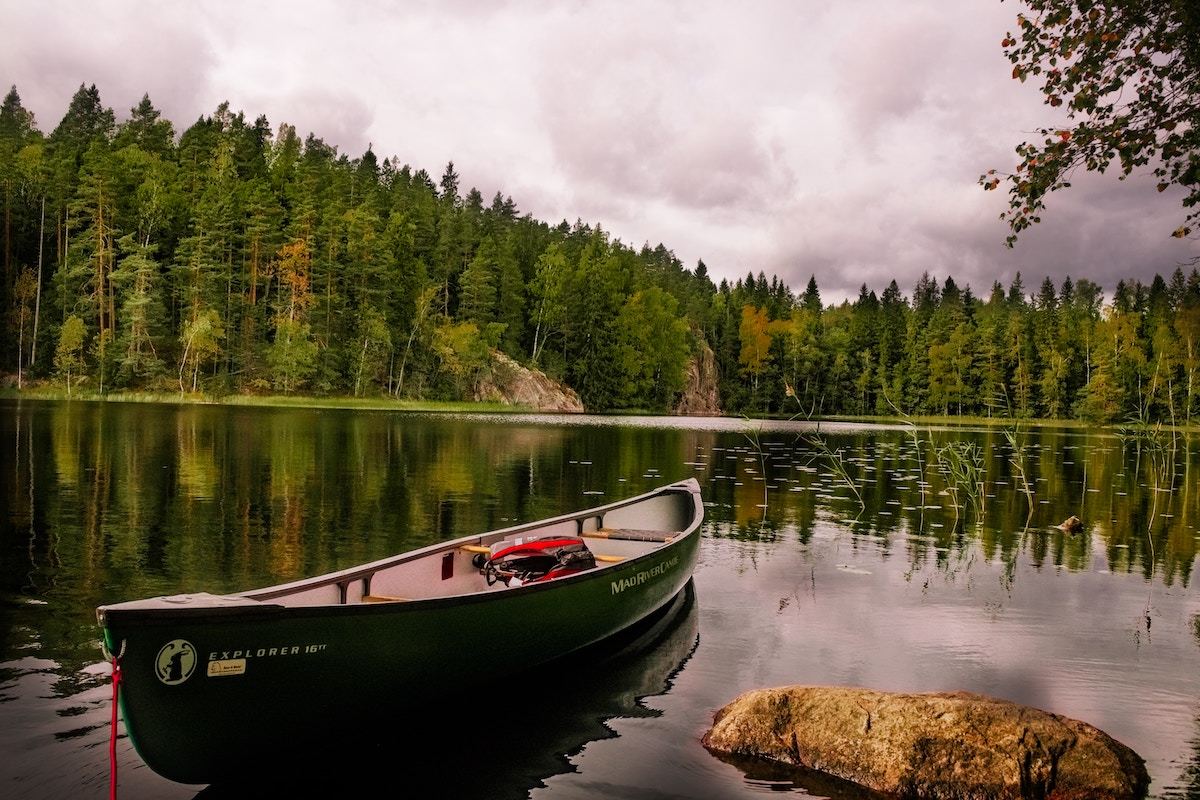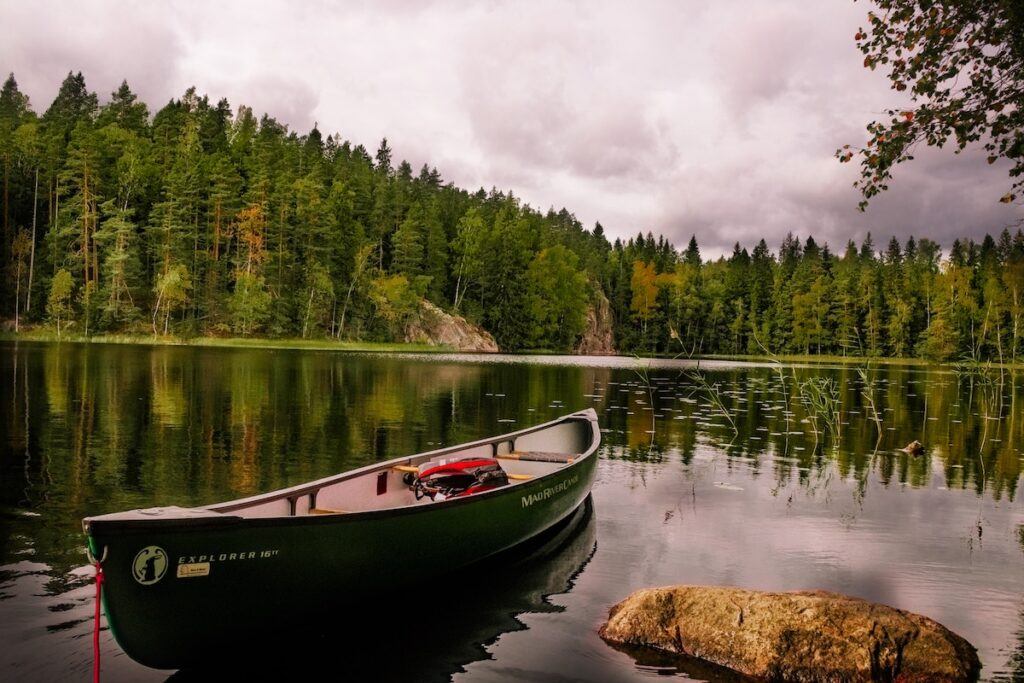 If you like to forage for berries and mushrooms
Nuuksio National Park is the most popular national park in Finland because of its cliffs, ponds, swamps, and lakes formed by the Ice Age. There are hiking and cycling trails, and also campsites with cooking shelters. You can plan a weekend getaway in nature, or if you're in Helsinki and just want to visit for the day, you can go on a half-day tour.
July is a good time to go, because you can pick berries and mushrooms in the forest in pleasant weather. You might even spot a moose or some owls! Summer is a more popular time, but if you go during a weekday, you'll likely avoid the crowds, which are larger on weekends.
France
10. Provence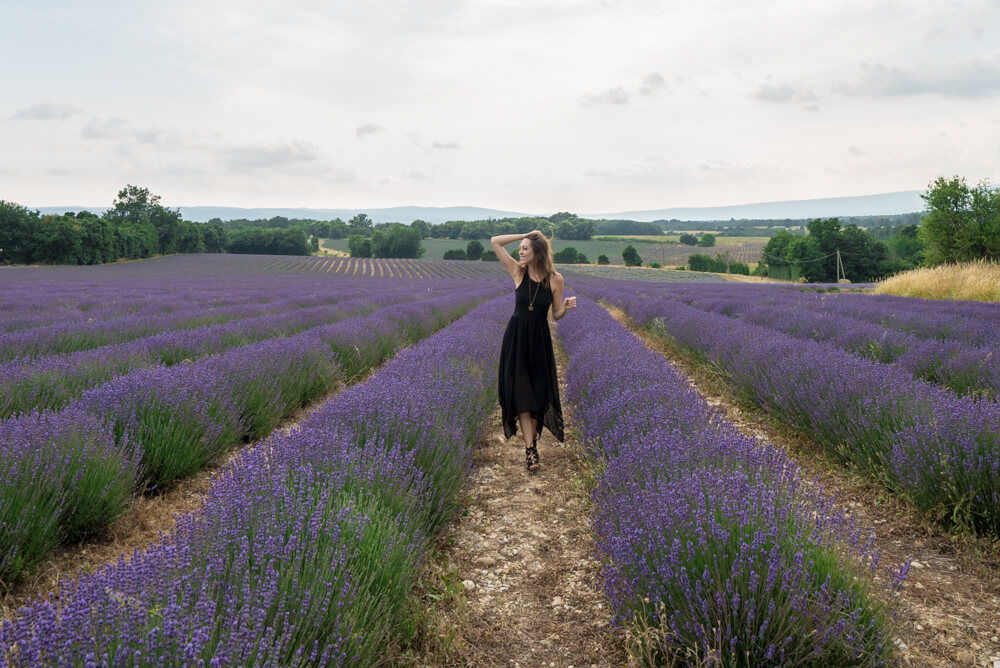 For fields of lavender
Imagine rows and rows of purple fireworks as far as the eye can see, with a dangerously dreamy scent that will calm every single nerve in your body. Provence is already a romantic place as it is, and the fields of lavender just up it a notch. Here's an itinerary so you can experience the best lavender fields that Provence has to offer.
Will you get to see the blooms in July? Yes. Oh yes. It'll be 75 degrees, with about 12 hours of daylight, and the lavender will be in full bloom (you'll also catch the start of sunflower season). Keep in mind that since it is the best time to see the fields, you'll probably be joined by quite a few other travelers. At least you'll have somebody who can take your picture for you!
11. Champagne-Ardenne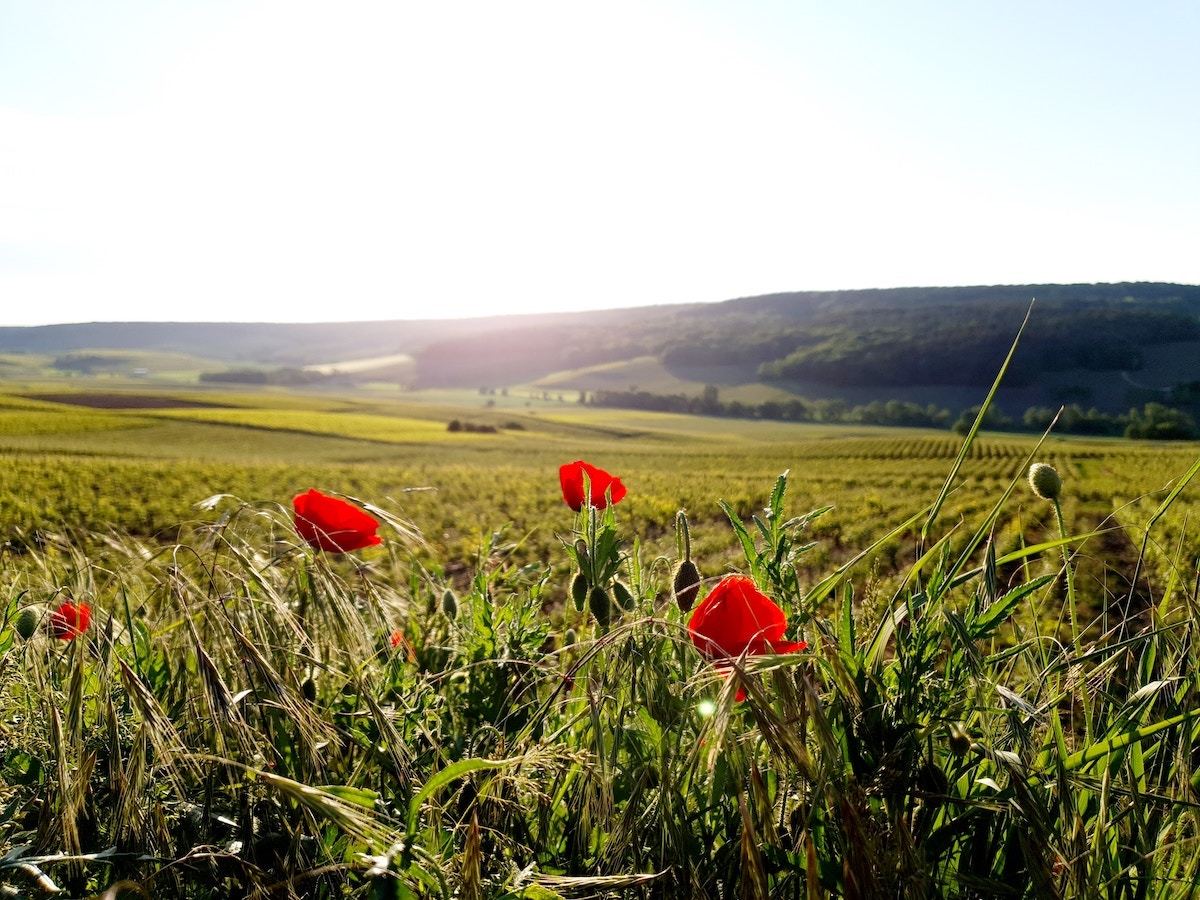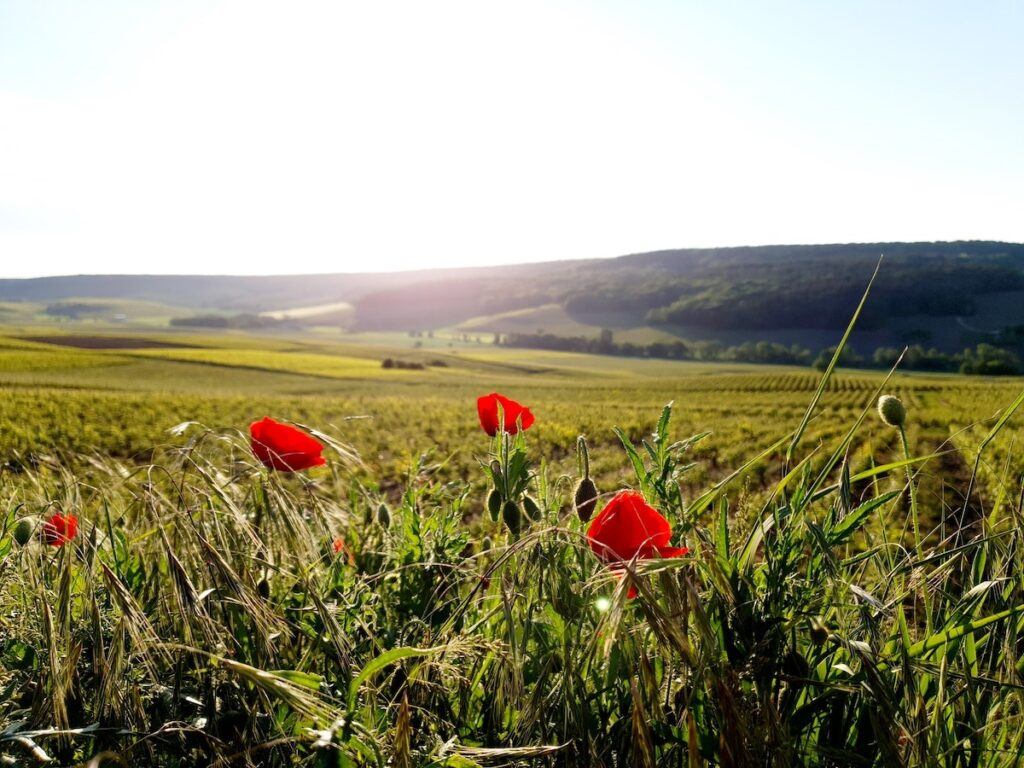 Because you need to go to the sparkling source
Yes, you could go to Paris, but to get a true taste of French heritage and culture, find the source of the sparkling drink: Champagne-Ardenne. Follow Avenue de Champagne to see the residences of those who created the beverage.
But even if you don't drink, there's plenty to absorb here, such as UNESCO-designated cathedrals, medieval castles, nature reserves, and concerts.
Champagne-Ardenne has an oceanic climate, and temperatures will be in the 70s, which is just right for the grapes to ripen on the vine. July is a popular time, so it's a good idea to book any tours in advance.
Germany
12. Baden-Württemberg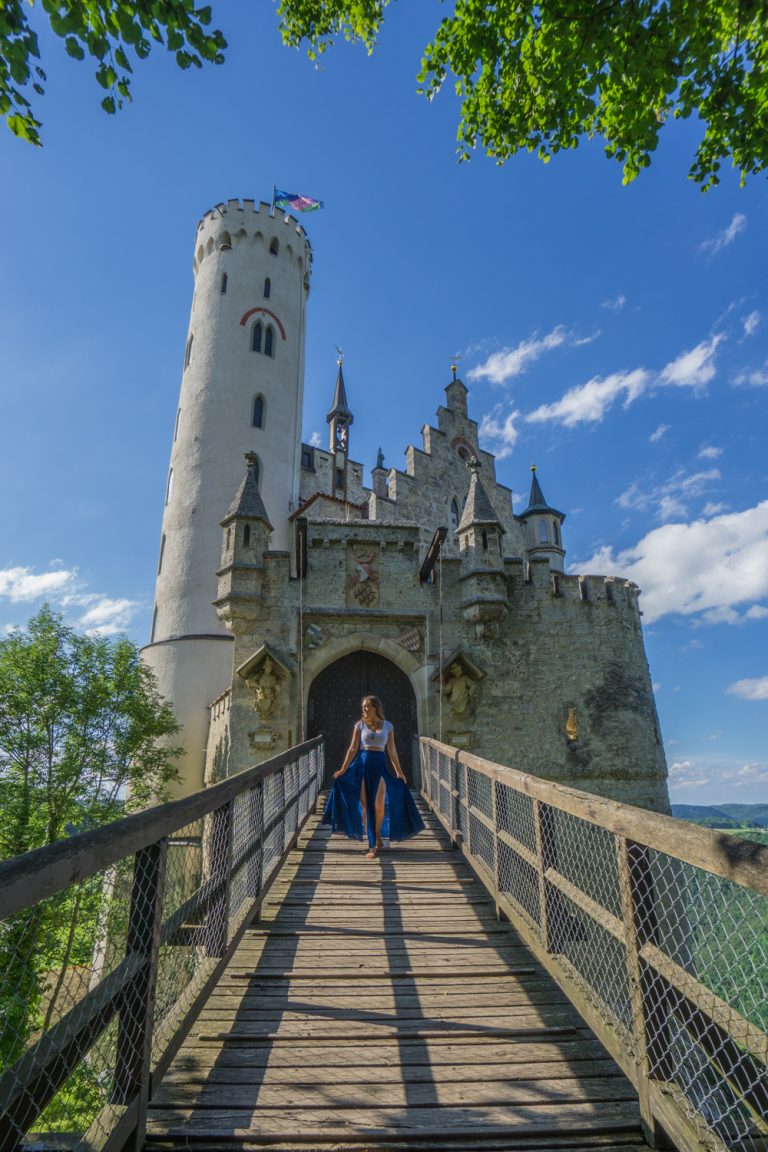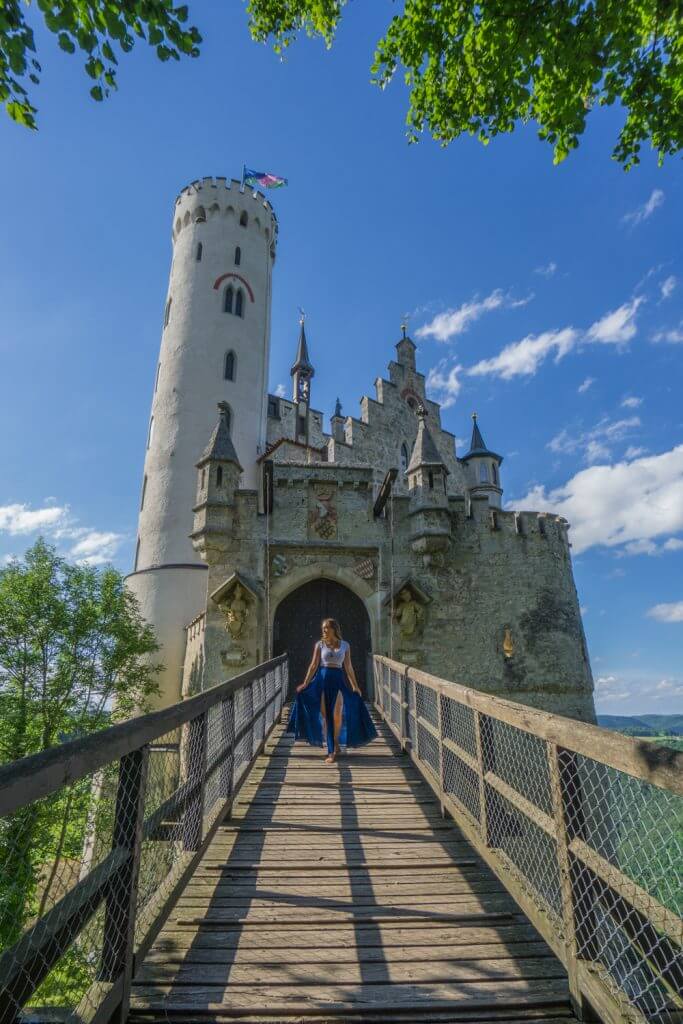 The land where fairy tales were made
While you might not have heard of Baden-Württemberg, you've likely come across cuckoo clocks, Mercedes, and Porsches, and probably read a few Brothers Grimm fairy tales. Well, all those originated in this state in southwest Germany.
The capital is Stuttgart, which is home to the zoo and gardens at the Wilhelma royal estate and where the museums and headquarters for those well-respected vehicles are located.
Here are seven day trips you should take from Stuttgart. The Black Forest is where you'll see the inspiration in the fairy tales among the evergreens and traditional villages.
Baden-Württemberg in July is comfortable and gorgeous. It's a popular month, so you'll come across beer and wine street festivals, among other kinds, making for a lively and fun experience, with a heavy dose of German culture to appreciate.
13. Berlin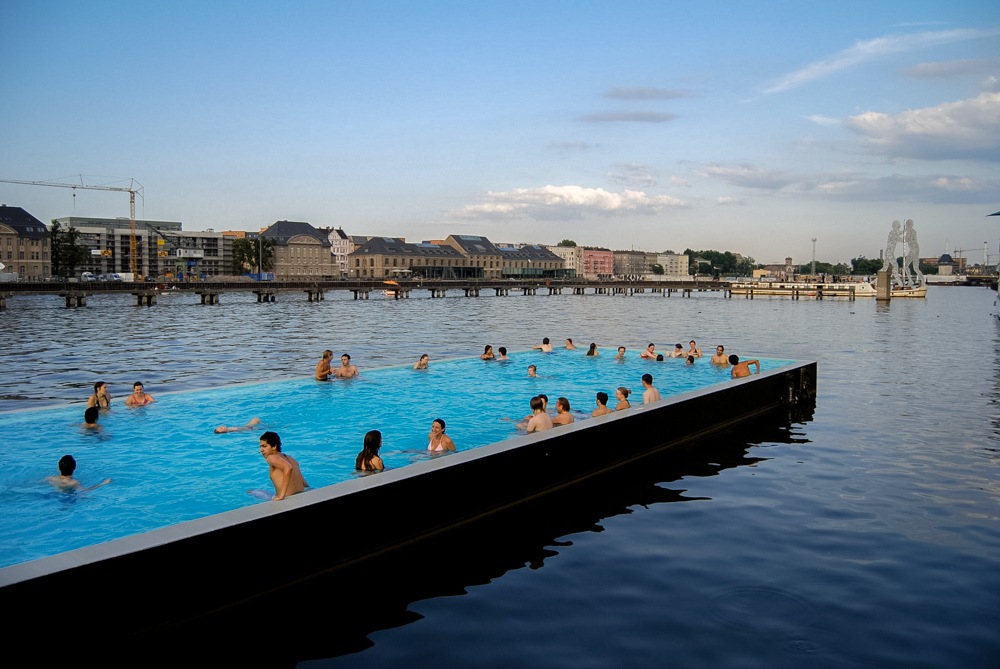 A city where you can relax
Oh Berlin. It's packed full of things to do in the summer (including some alternative activities, like an abandoned airport and a street art tour), and there's even an underground Berlin (TeePee Land and Punk Rock Village). Given all the neighborhoods to explore and opportunities to find the best street food, you'll want to check out this ultimate Berlin guide.
If the German capital is overloading your senses, you can always take a daytrip to Spreewald and find yourself amid glassy, calm canals perfect for a canoe, and enough greenery to replenish your oxygen stores.
Because the weather is so nice, especially in the evenings, July features lots of open-air events, like festivals and concerts — as well as tourists. There's also occasional rainfall (but that's the ideal time to check out one of Berlin's many museums).
Greece
14. The Greek Islands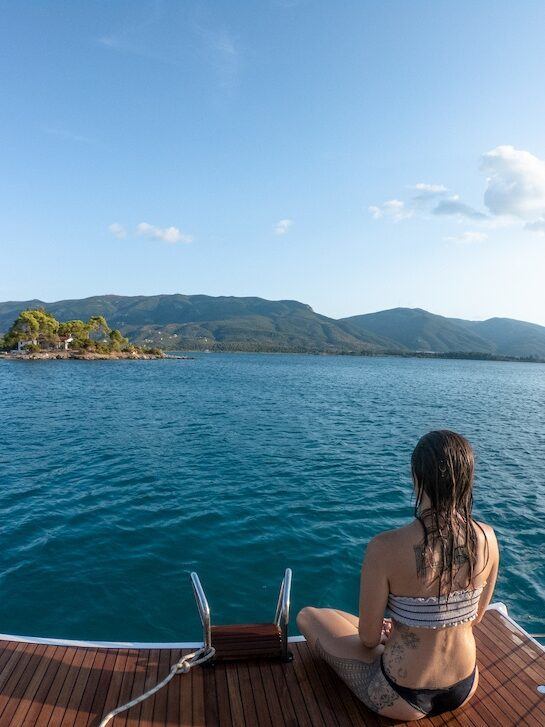 If you're still dreaming about Mamma Mia!
Why go to just one of the islands when you can sail to several? Most of the popular ones are organized into clusters called island chains. The three you've likely heard of are the Cyclades, Ionian, and Saronic Islands. If traditional blue and white architecture and fantastic beauty pique your interest, the Cyclades are for you. The infrastructure on the Ionians, in the deepest part of the sea, is orange and yellow with sharp features. There's also excellent windsurfing here. If you're looking for clear water, colorful buildings, and fewer people, head to the Saronic Gulf. Here's an itinerary for all of them.
It's warm in Greece in July, but the ocean breezes keep temperatures in the 80s. The sunny skies and warm waters make summer the high season though, so expect to make some friends while enjoying the scenery!
15. Meteora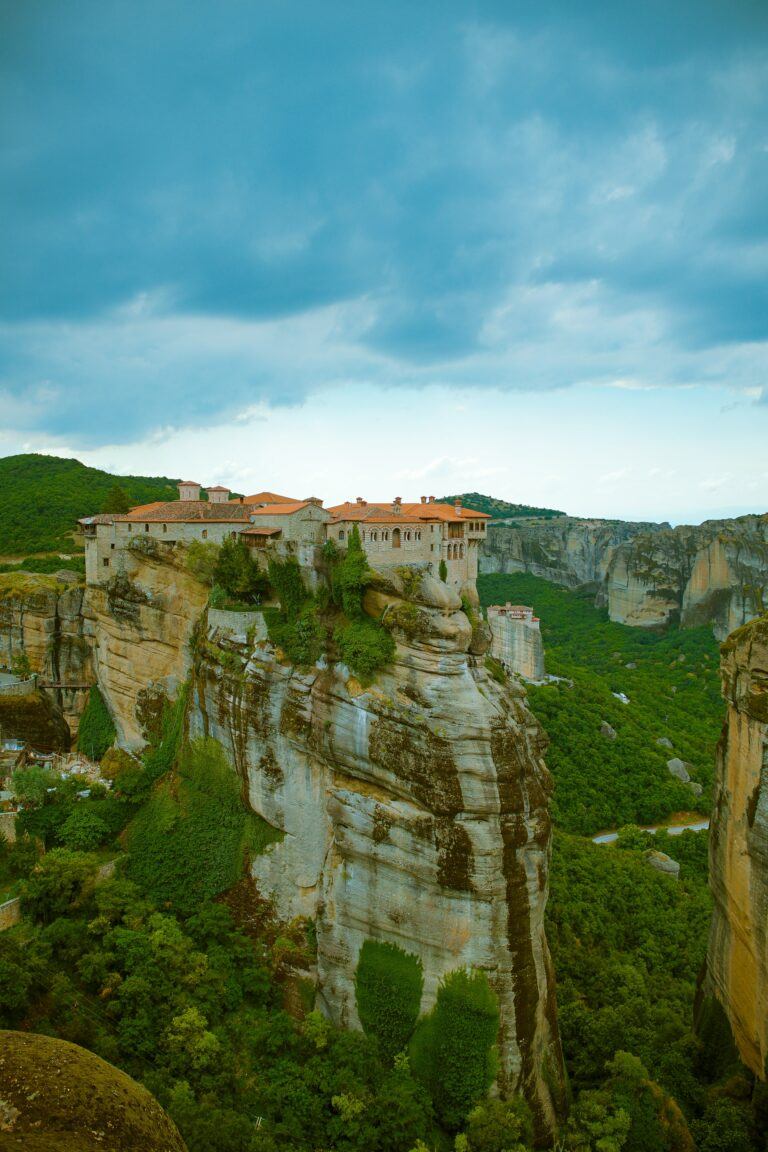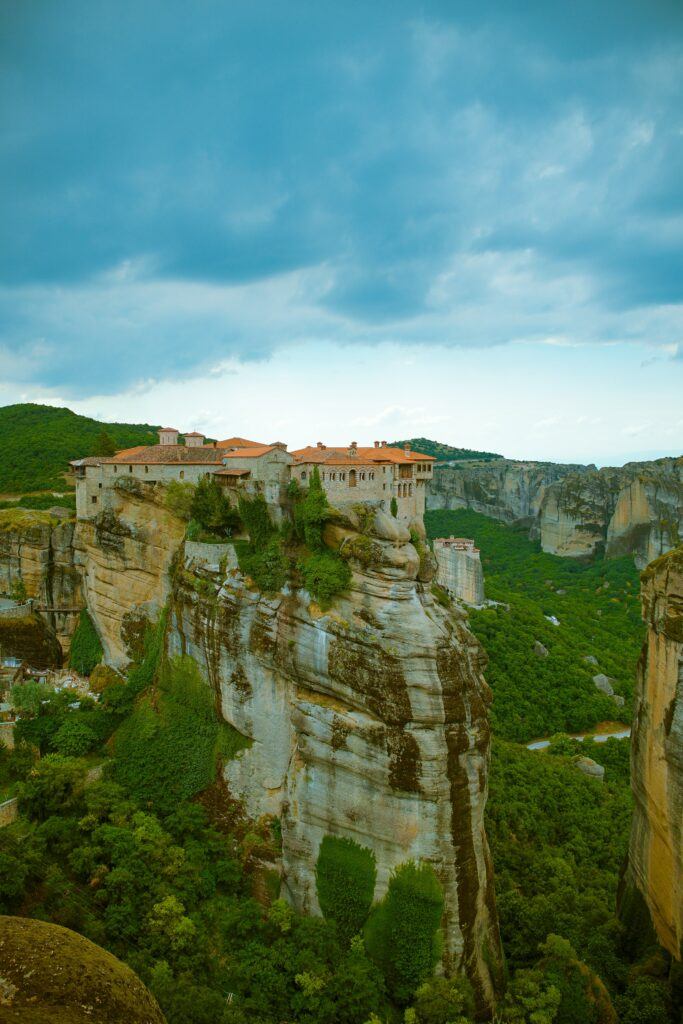 If you want to feel suspended in thin air
One of the lesser known wonders of the world, Meteora is a must-see while you're in Greece. You can get there from Athens on a train or via tour group (some include cave excursions and others honey-tasting activities). The spiritually and geologically significant rock structures hold one of the most precipitously situated Byzantine monasteries ever built, and the views are breathtaking. Meteora means "in the middle of the sky," and that's about what it feels like.
The crowds in Greece will be hectic everywhere in July, but you can time your trip so it will be less busy (and also not as hot). If you're looking to do a lot of hiking and sightseeing, take advantage of the morning or evening. The days are long and sunny, so you'll still have ample time for exploring.
Iceland
16. Silfra Lava Fissure
Best place to snorkel if you're a drinking-water addict
If you've ever wanted to swim between two tectonic plates, Iceland is the only place in the world you can do it. The rock formations were created by volcanic eruptions. And yes, the water is so clean here, you can drink it while you snorkel; it comes from a glacier, filtered through underground lava. If you're an experienced diver, you can go down as far as 60 feet.
It's cold no matter what time of year you visit the Silfra Lava Fissure, so you'll have to wear a dry suit, but summer is one of the best times to go, because the surface of the water can be a good bit calmer than it is in the winter.
17. Iceland Ring Road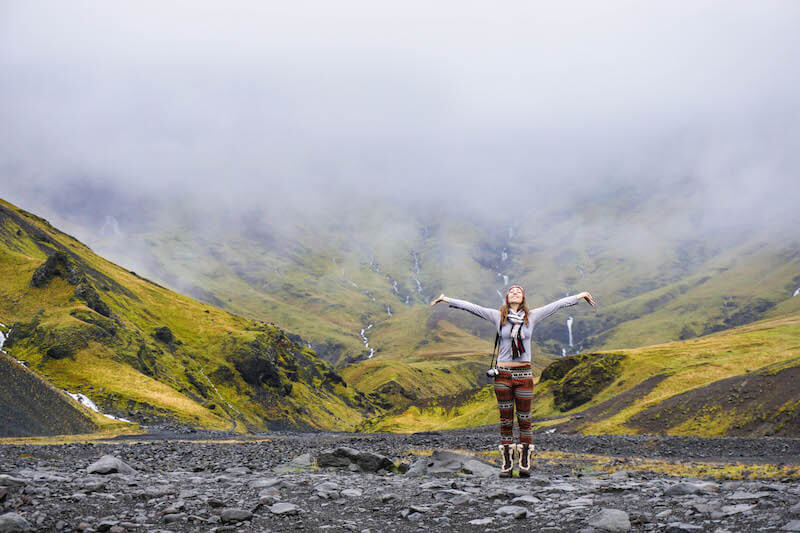 If you love road trips with exquisite scenery
You'll never tire of the scenery on the Ring Road, because it changes constantly, and photo ops are at almost every turn. Waterfalls are everywhere, and you can take your pick of black landscapes, misty mountains, and dramatic valleys, cliffs, canyons, fjords, and caves, and of course the glittering ocean. The road trip is 828 miles long; here's a guide to all the places you'll want to see.
It doesn't really get dark in July, so you'll need to make sure you get enough rest! But it's is one of the more enjoyable times to visit, because you won't have to worry about road conditions due to the tricky weather in other seasons. It'll be in the 60s, though, so though you'll likely be driving most of the time, make sure you pack accordingly.
Ireland
18. Connemara National Park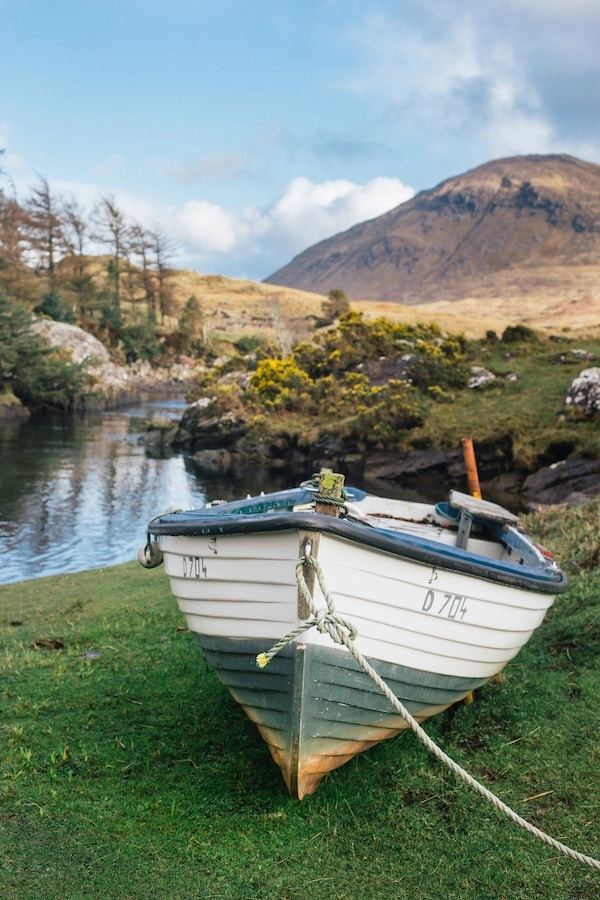 The ideal off-the-beaten-path adventure
Europe can be busy in July, so if you're looking for a little solitude, consider exploring this national park, where the landscape is rugged, the population is low, and you'll even get to see unique ponies. It's one of Ireland's most scenic areas, with expansive beaches, high mountain peaks, wide-open spaces, and peaceful bogs. Also check out Clifden Castle and drive the Sky Road.
July is Ireland's warmest time of year, but keep in mind that the highs will only be in the 60s. Summer is considered Connemara's busy season, but it's typically a less popular destination.
19. The Wild Atlantic Way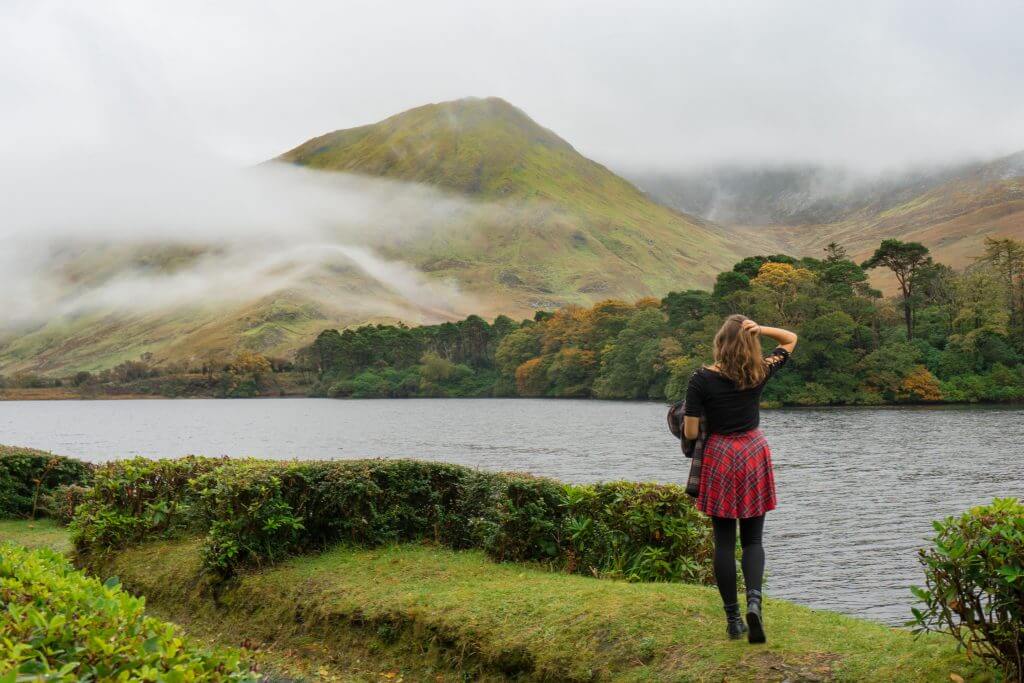 If you crave novelty and freedom
You can see it all if you decide to take a road trip. If this is your first time to Ireland, it's a great way to get a lay of the land and decide what you want to see next time. Enjoy delicious food, sunny beaches, cool caves, and gorgeous ocean views. Also, check out Kylemore Abbey and the Cliffs of Moher before deciding whether or not you want to continue into Northern Ireland. Here's a complete itinerary of all the places to see along the way.
The good thing about a road trip during Ireland's busy season is you can time your explorations for when the crowds will be smaller. Mornings and evenings are wonderful times to make new discoveries, because you'll also get that gorgeous golden hour light.
Italy
20. South Tyrol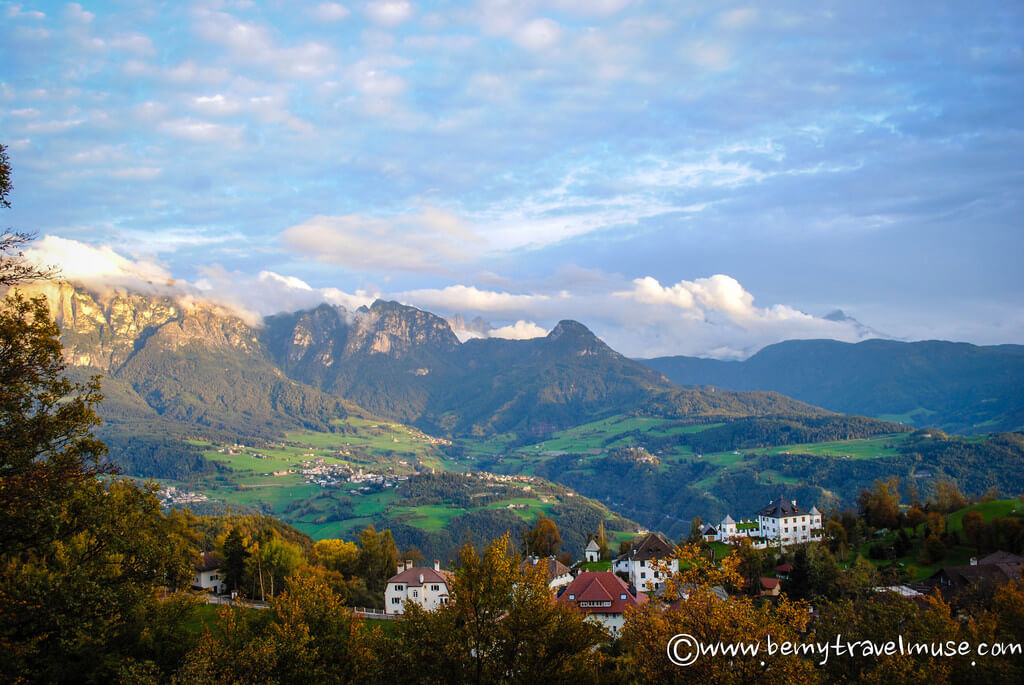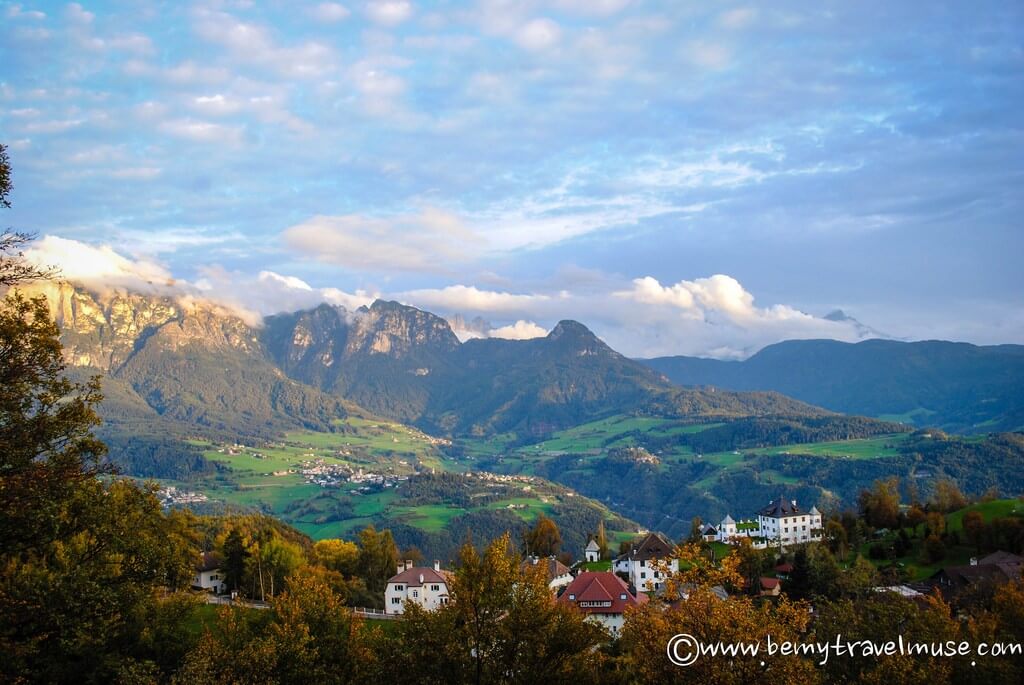 The place to experience freedom if you're a van-camping and hiking enthusiast
If beautiful hikes through blooming wildflowers and rolling green mountains, or fun rock climbing, old castles, and delicious food and wine don't pique your interest, maybe the Alpine huts, grape vines, the Dolomites, and a hidden valley will. This area of Italy is a mix of Mediterranean landscapes and Alpine peaks but has a culture rooted in Italian tradition, and the locals are welcoming. It's a place you'll probably want to visit again.
Temperatures can range from the 60s to the 90s during the summer, and there is frequent rain and thunderstorms. South Tyrol's high seasons are the summer and winter, as there's some excellent skiing and ice skating to be had, so in July, you'll find yourself among a moderate summer crowd.
21. Florence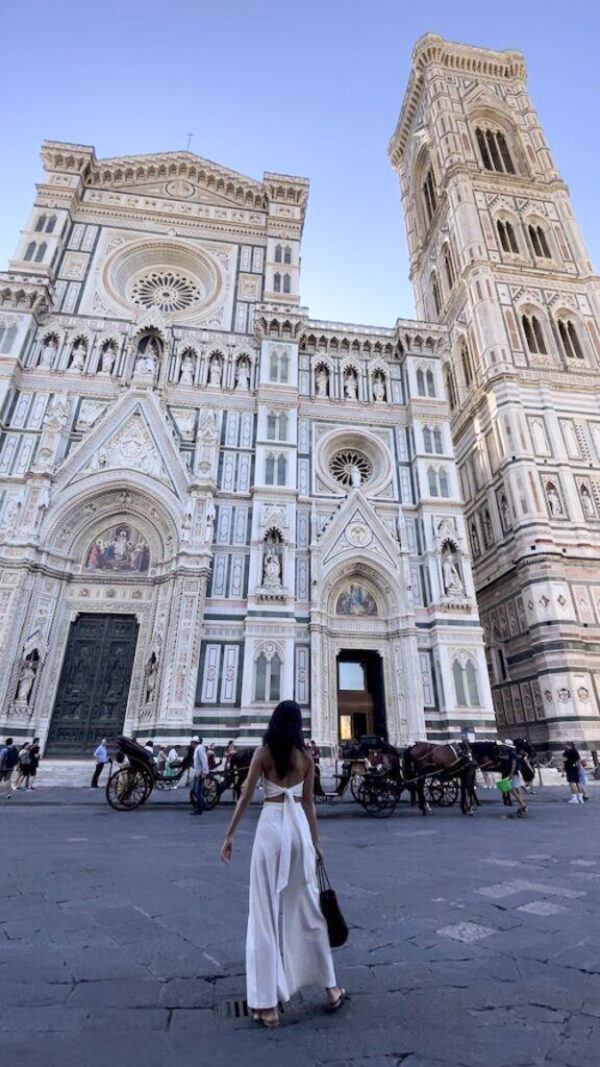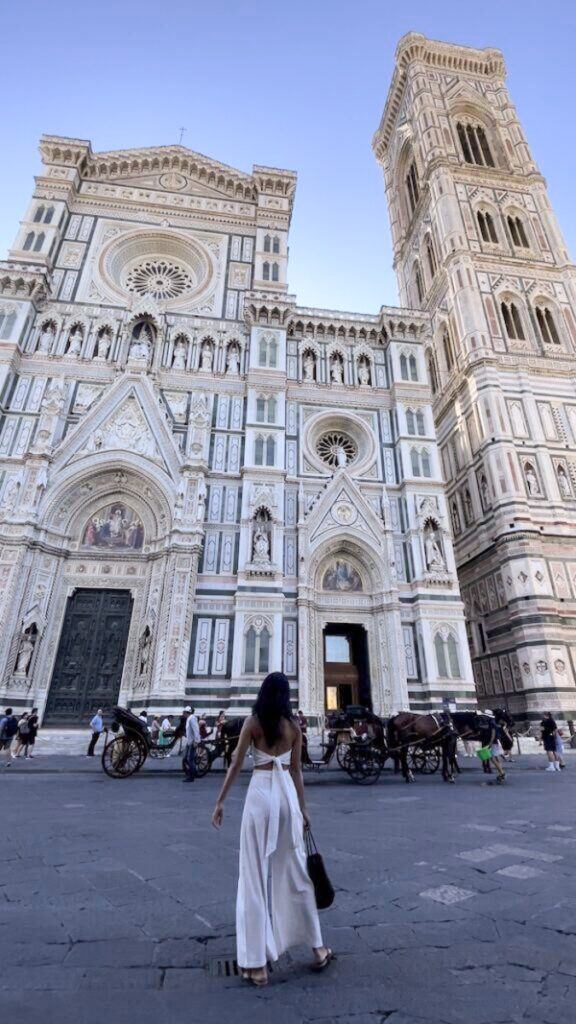 If you want to lose track of time
You can fill your cup with culture in the "birthplace of the Renaissance," home to world-class art, architecture, cathedrals, museums, and palaces, as well as delicious Tuscan food. You won't want to skip out on the Accademia and Uffizi galleries, or the Cathedral, Duomo Museum, and Baptistery.
When it's time to kick back and relax, there are gorgeous seaside views, or even day trips to the Tuscan countryside, where you can go on a food and wine tasting tour or a night hike.
There are some fun summer festivals and events, like the Festival of the Unicorn. And you can enjoy open-air dining, beautiful sunshine, and not much humidity. But it can get pretty hot during the day (in the low 90s). It's also one of the busiest times to visit the city.
Switzerland
22. Zermatt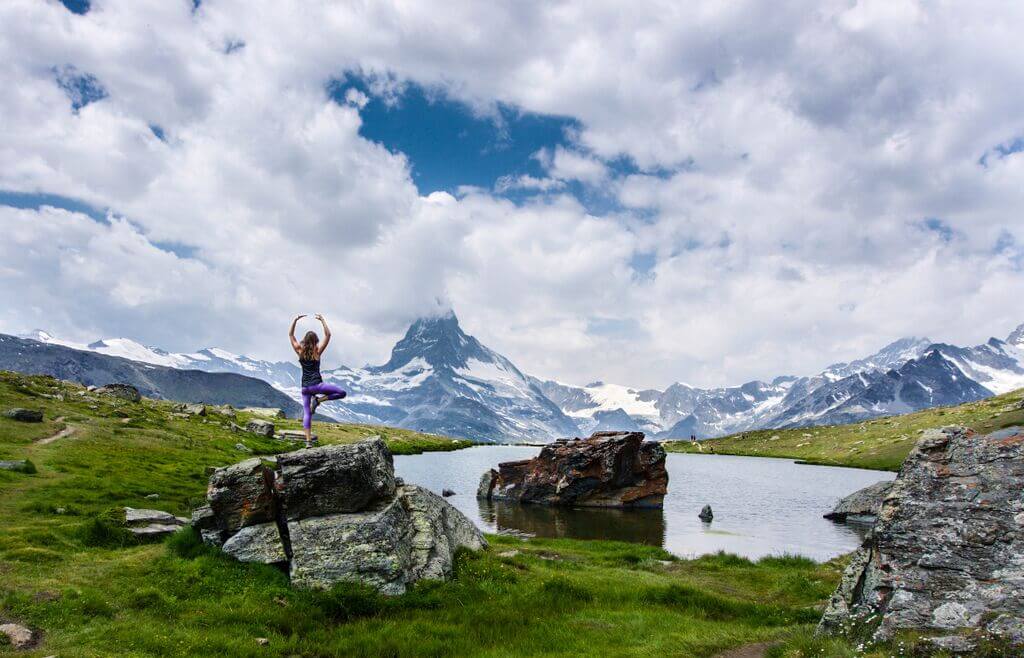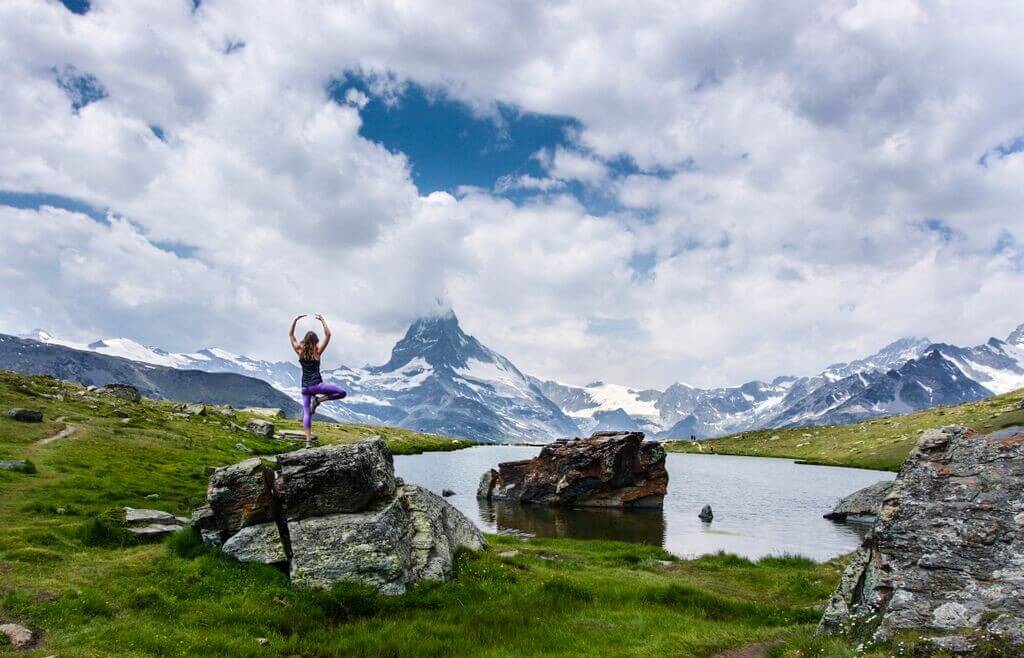 Who doesn't love to fill a vase with wildflowers?!
Wildflowers the color of a baby's room blanket the picturesque landscapes in purples, pinks, blues, whites, and yellows. Zermatt is a magical place, one where you picture yourself twirling in a sundress as a young girl, flowers raining down on you and landing in your hair. There are gorgeous lakes as still as a mirror, gondola rides up the snow-capped mountains, and both gentle and steep terrains just right for hiking (here are the best places to hike). You'll be surprised at how beautiful it is, especially the uniquely shaped mountain called the Matterhorn.
Even though Switzerland is known for its skiing, Zermatt's busy season is during the summer, because it's just too gorgeous not to see during some of the longest days of the year. Keep in mind, though: lots of other people will be enjoying the views, and it's also one of the more expensive places in the country.
23. Bern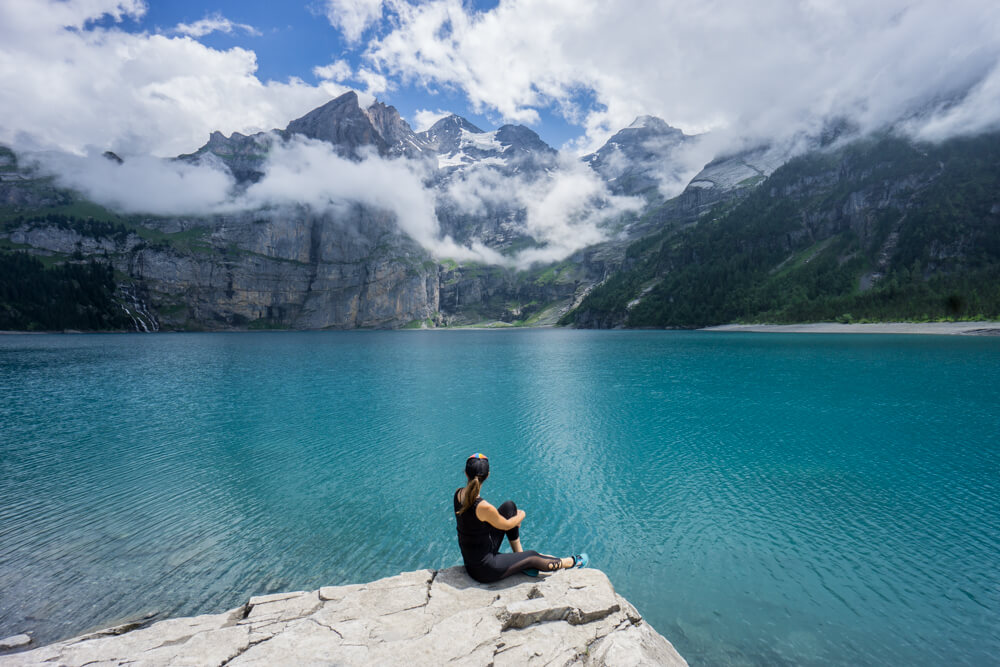 The definition of "spectacular"
The capital of Switzerland is home to a medieval city center, and also the first Lindt chocolate factory. Just a day trip away is Oeschinen Lake, which is a unique shade of blue that you can't quite describe. It's surrounded by waterfalls and wildflowers, and you can hop in a rowboat and float around to your heart's content. There is also hiking through the forest and along the shore; some trails even have little ice cream shacks.
July is a pleasant time to visit Switzerland because of mild temperatures in the 70s, but it can get a little rainy and cloudy. That doesn't stop Bern' from inviting you to's open-air music festivals and beer breweries though!
***
Europe has so many beautiful destinations, each with a unique flair and so much to do. Which place is calling your name?